The 20 Best Mother-Son Dance Songs
Give your mom the thank you she deserves with a dance just for her. Here are some of our favourite mother-son dance songs to pair it with.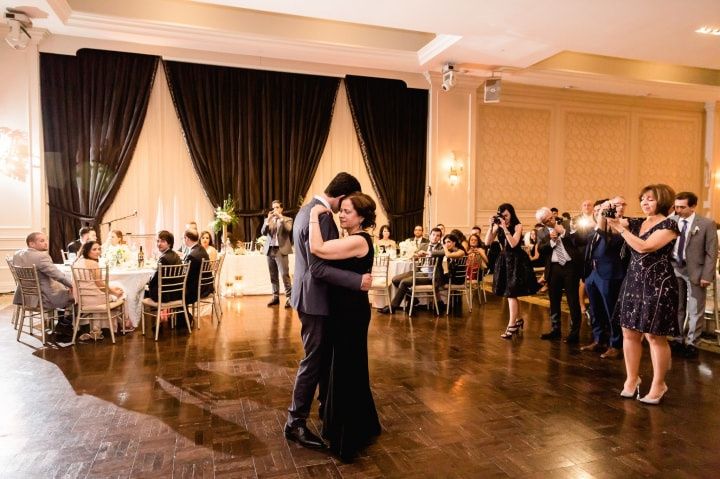 There's one lucky lady - aside from your bride - that you'll want to pay tribute to on your wedding day with a spin around the dance floor: your mother. She's the one who got you here, so give her some props with a nice waltz or foxtrot. We suggest going with one of these sentimental mother-son dance songs, but you can also pick something more upbeat that has meaning to the two of you (inside jokes are always welcome!). You may also want to consult our father-daughter dance songs for some more appropriate mother-son wedding dance songs.
Here are the 20 best mother-son dance songs.
Mother Like Mine - The Band Perry
That's What Mamas Do - Jason Matthews
Gold Day - Sparklehorse
Days Like This - Van Morrison
Hey Mama - Kanye West
There You'll Be - Faith Hill
A Song for Mama - Boyz II Men
Do I Make You Proud - Taylor Hicks
In My Life - The Beatles
I Wish You Love - Dean Martin
I'll Always Love My Mama - The Intruders
Mama - Spice Girls
Not Even the King - Alicia Keys
Loves Me Like A Rock - Paul Simon
The Best Day - Taylor Swift
Slow Down - Nichole Nordeman
Mama This One's for You - Beth Hart
I Am Your Child - Barry Manilow
When You Wish Upon A Star - Billy Joel
You've Got a Friend - James Taylor
The Wonder of You - Elvis Presley
For more mother-son dance songs, consult with the wedding DJs and bands on WeddingWire »