7 Stunning Toronto Museums Worthy of Your Wedding
Looking to give your guests a blast from the past on your big day? Host your wedding at one of these stunning museums.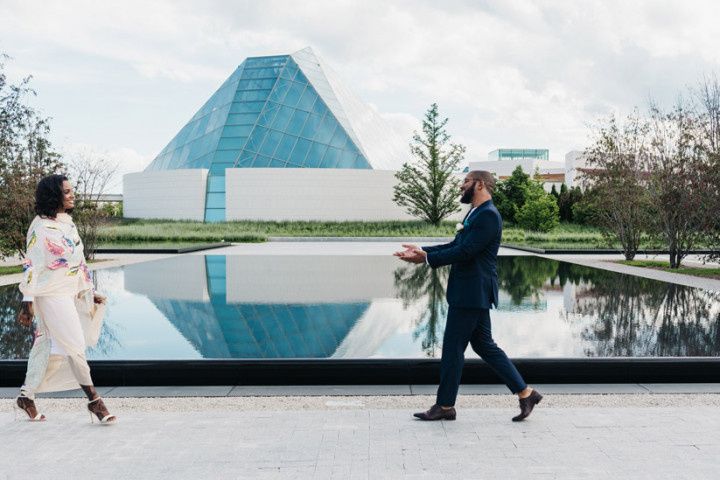 Lucky for arts and culture-loving couples, Toronto is home to many wedding-worthy museums. These historical havens make for the perfect venues, boasting built-in artwork, stunning architecture and plenty of space. Whether you want to be surrounded by dinosaur bones, impressionist paintings or fancy footwear on your big day, this city has got the spot for your "I dos".
Here are a few stunning Toronto museum venues.
Royal Ontario Museum (100 Queen's Park)
The ROM is the obvious choice for history buffs. Its hallowed halls are filled with stunning crystals, dinosaur bones, Egyptian mummies, Chinese sculptures and more. But its collections aren't the only thing that make it so impressive - it's architecture is also on point. The building boasts sky-high vaulted ceilings, intricate stonework, totem poles and massive windows, making it one of the more beautiful spots in the city. It has a whopping 12 event spaces to choose from, the largest of which has a capacity of 600.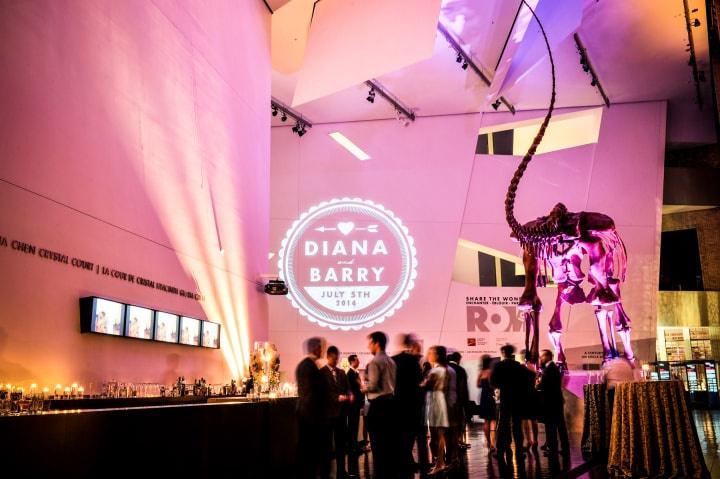 Art Gallery of Ontario (17 Dundas Street West)
If the two of you are art lovers, there's only one place where you should be hosting your wedding: the AGO. The famed Frank Gehry designed art museum is home to works by Rembrandt, Monet, Picasso, Rothko and Carr (just to name a few). It has a number of event spaces available to rent, including the Baillie Court (capacity of 400), the Walker Court (capacity of 120), the Galleria Italia (capacity of 100) and the AGO Bistro (capacity of 60).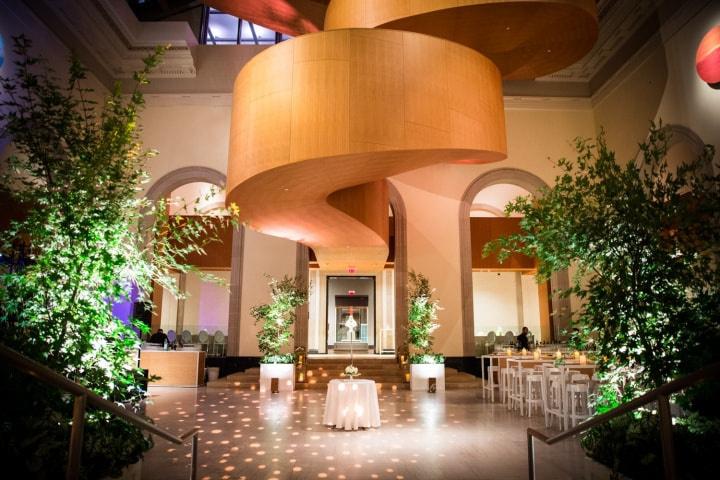 Aga Khan Museum (77 Wynford Drive)
The Aga Khan is hands down one of the city's most beautiful museums, inside and out. The building was designed by Pritzker Prize winner, Fumihiko Maki, and is a flawless blend of Islamic design and contemporary architecture. It also flaunts some seriously stunning landscape architecture - there are over 1000 trees, stunning reflecting pools and plenty of flowers - courtesy of Vladimir Djurovic. As far as event spaces are concerned, you've got tons of options: the Patron's Lounge (capacity of 34), the Lobby (capacity of 90), Diwan restaurant (capacity of 85), the Courtyard (capacity of 225), the Atrium (capacity of 240), the Auditorium (capacity of 350) and the Aga Khan Park (Capacity of 400).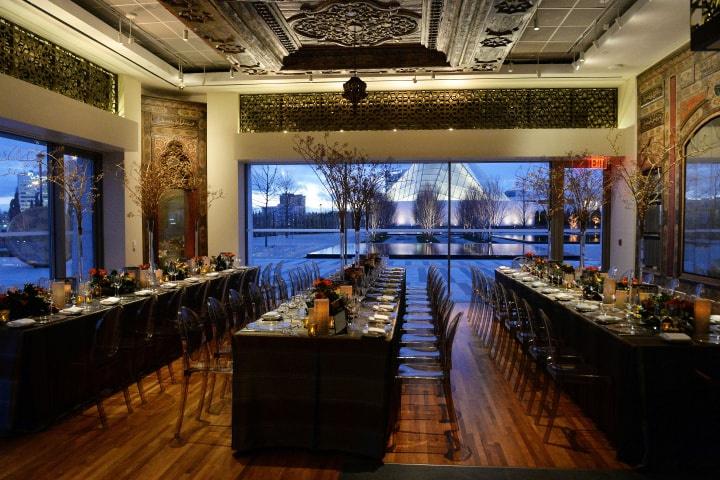 Gardiner Museum (111 Queen's Park)
If ceramics are your thing, the Gardiner Museum is the wedding venue for you. Though it may be home to porcelain from years past, it's design is distinctly modern, with floor-to-ceiling windows, sleek white walls and limestone floors. It has five event spaces available for your big day: the Front Plaza (capacity of 50), the Lecture Hall (capacity of 60), the Terrace Room (capacity of 140), the Main Floor Lobby (capacity of 100) and the Exhibit Hall (capacity of 280).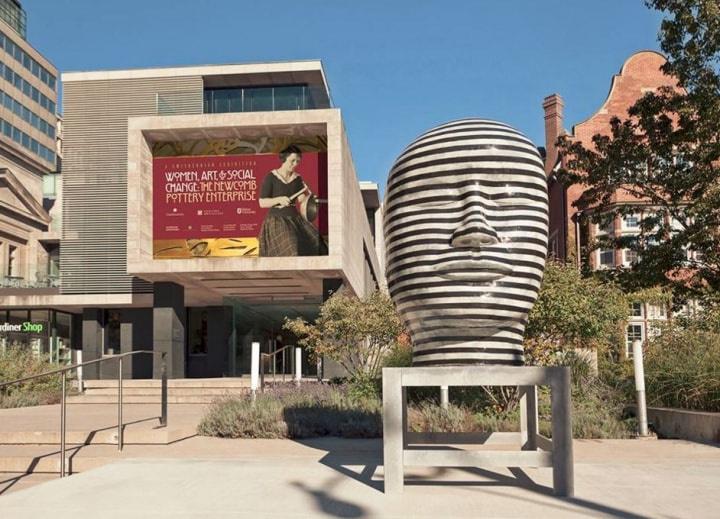 Bata Shoe Museum (32 Bloor Street West)
If you and your S.O. are total sartorialists, why not host your wedding in a museum dedicated to fashionable footwear? The Bata Shoe Museum has an impressive collection, featuring Queen Victoria's ballroom slippers, Elvis Presley's blue suede shoes, John Lennon's Beatle boots and more. It has several studios and spaces available for rental, the smallest being the Footprints Studio (capacity of 35) and the largest being the full lower level (capacity of 200).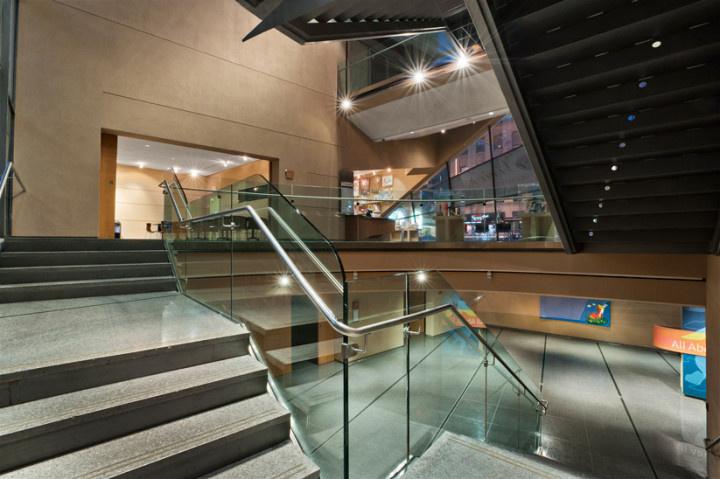 Campbell House Museum (160 Queen Street West)
Surrounded by skyscrapers, condo towers and business offices, this 1822 Georgian-style heritage house really stands out. It was originally built for Upper Canada Chief Justice Sir William Campbell and his family, but has stood the test of time and now operates as a museum and event space (it has seen many a TIFF party). It has a few event spaces up for grabs, the most popular being the ballroom (which can fit 70 guests), the dining room (which can fit 40 guests, or 80 if you combine it with the kitchen) and the gardens.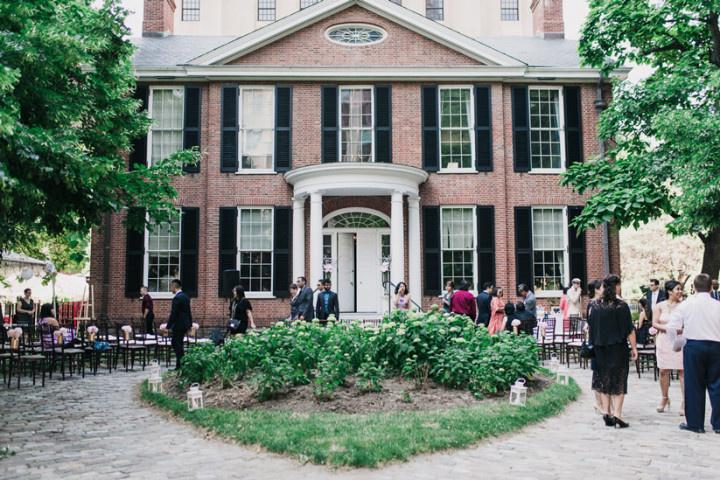 Spadina Museum (285 Spadina Road)
Want to harken back to simpler times on your wedding day? Head to Toronto's beloved Spadina Museum. You won't find it filled with fossils and relics from around the world, but you will get a taste of what the city was like in the early 1900's. It has two rental options available for weddings: the East Sunroom (which can seat 25 guests) and the Terrace & Gardens (which can seat 120 guests).