6 Trendy Ice Cream Sandwiches to Serve at Your Wedding
Forget about serving plain old ice cream cones at your wedding, these ice cream sammys will take your dessert menu to the next level.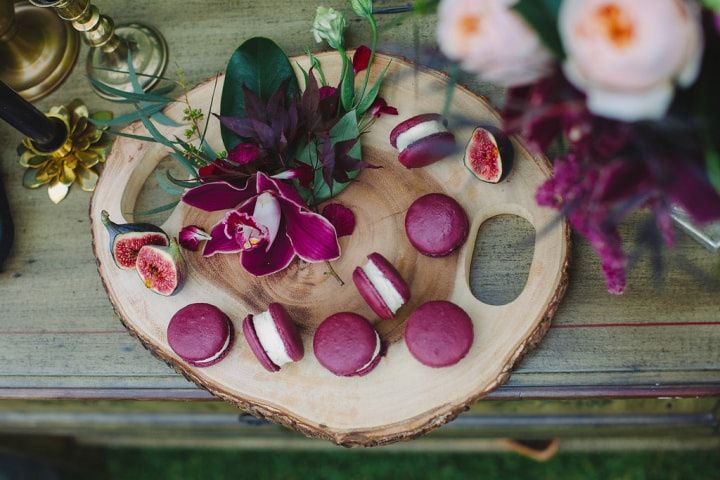 Pictured here: Black Forest Cake Macaron Ice Cream Sandwiches by Toque Catering.
Do you really want to wow your guests with your wedding desserts? Add a few of these trendy ice cream-based eats to your menu. From donuts to churros, pretty much any dessert can be turned into a sammy. These sweet treats are both delicious and photogenic, so expect your guests to be snapping pics of them all night long.
Here are a few trendy ice cream sandwiches to serve at your wedding.
Donut Ice Cream Sandwiches
Aside from cookies, this is definitely the most popular version of the ice cream sandwich. Head to your favourite donuterie and stock up on a few different flavours, then cut them down the middle and fill them with ice cream. You may want to serve them in halves - they're extra decadent.
Pop Tart Ice Cream Sandwiches
This classic childhood treat makes for the perfect sandwich bread. Wanna go the extra mile? Instead of going for the lacklustre store bought version, we suggest asking your baker if they can whip up bespoke flavours for your big day.
Ice Cream Macarons
If your wedding menu is filled with French eats like foie gras, escargot and savoury crepes, you'll need a decadent Parisian dessert to finish things off. Macarons are probably the most well-loved option and can be taken to the next level with a few scoops of ice cream.
Waffle Ice Cream Sandwiches
Who says waffles are just a breakfast food. While you could easily serve them at your post-wedding brunch, why not put them to good use at your dessert table, too? Instead of topping them with whip cream and calling it a day, add a scoop of ice cream between two for an A+ treat.
Churro Ice Cream Sandwich
What's better than churros? Churro ice cream sandwiches. This deep fried doughy snack is the perfect replacement for cookies - it's flaky, sweet and super indulgent, ticking all the boxes necessary for the perfect dessert.
Ice Cream Tacos
Okay, okay, so tacos aren't technically sandwiches, but they're in the same family, right? Swap in those classic corn tortillas for waffle lookalikes and fill them with scoops of ice cream. If you want to go above and beyond, create a station where your guests can deck out their desserts with toppings like candy, chocolate sauce and sprinkles.