Your Guide to Wedding Train Styles
Don't know the difference between a court and cathedral train? We're here to help explain the differences.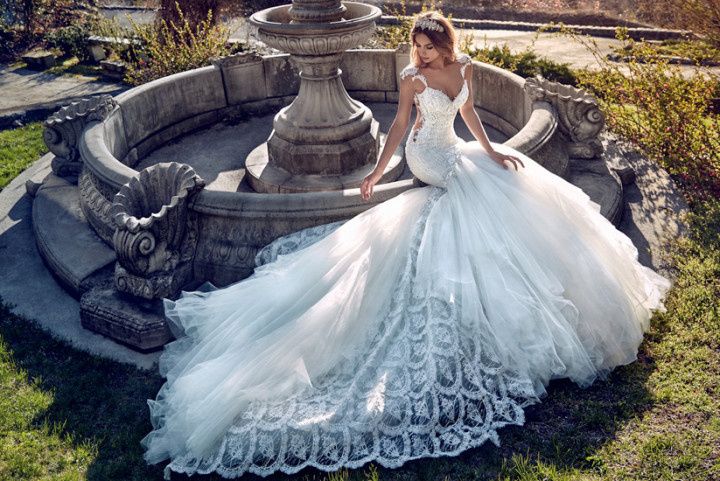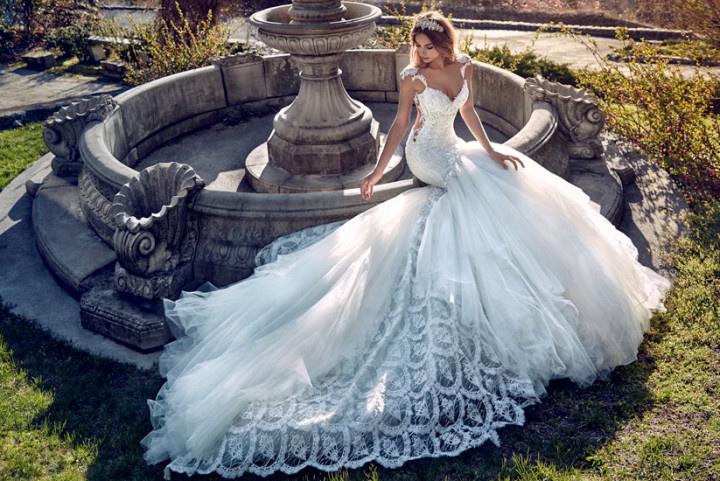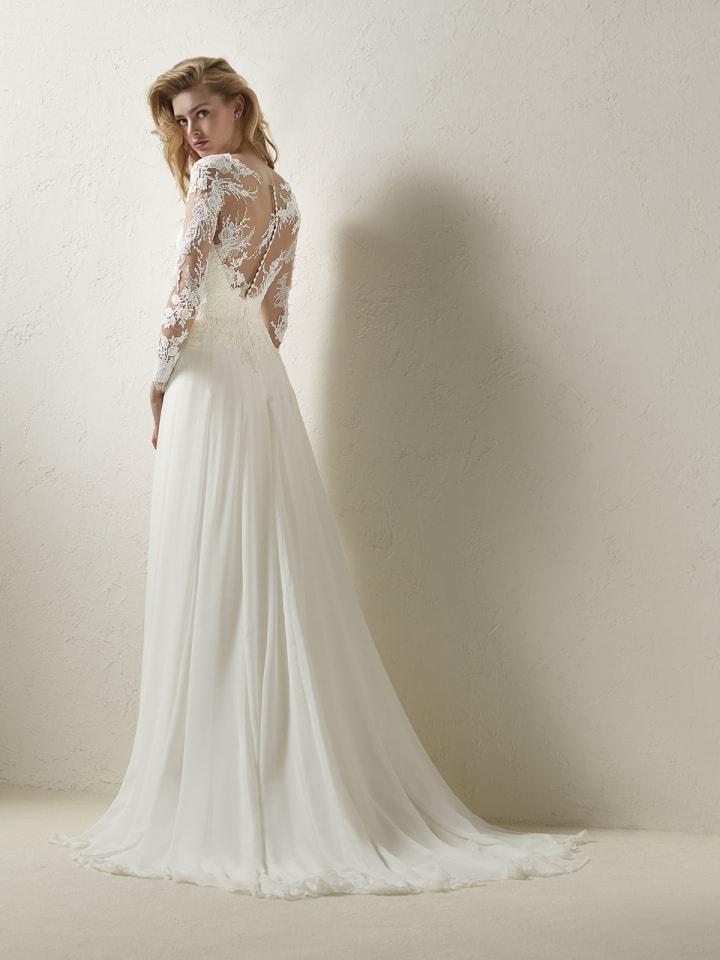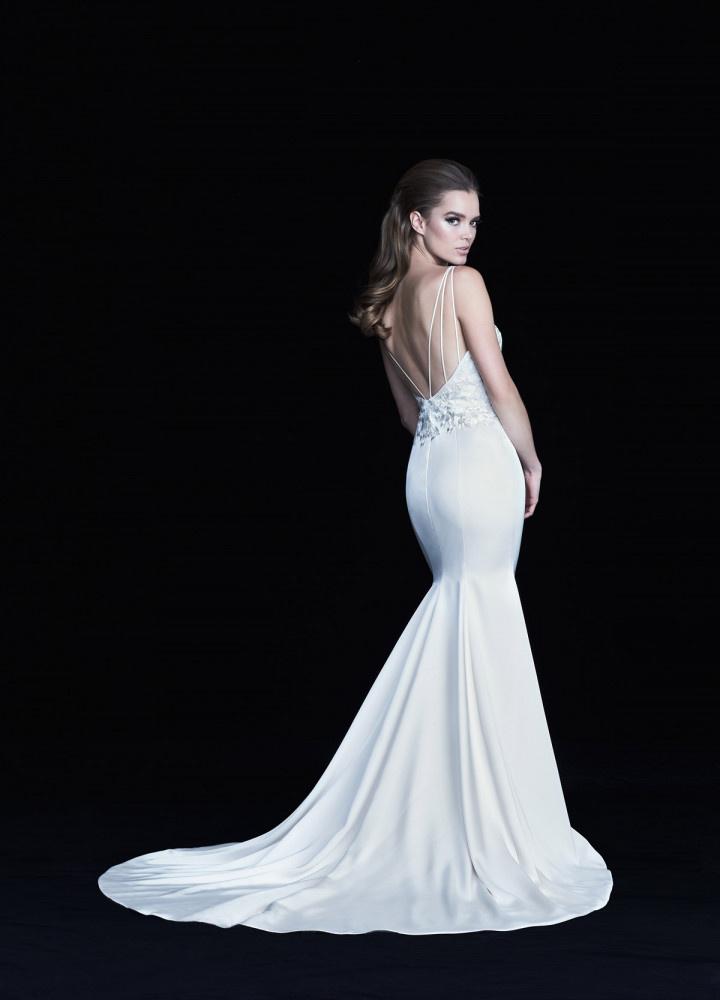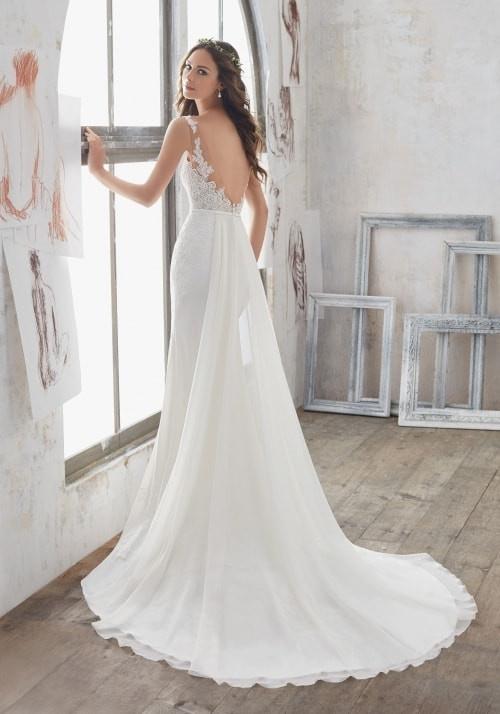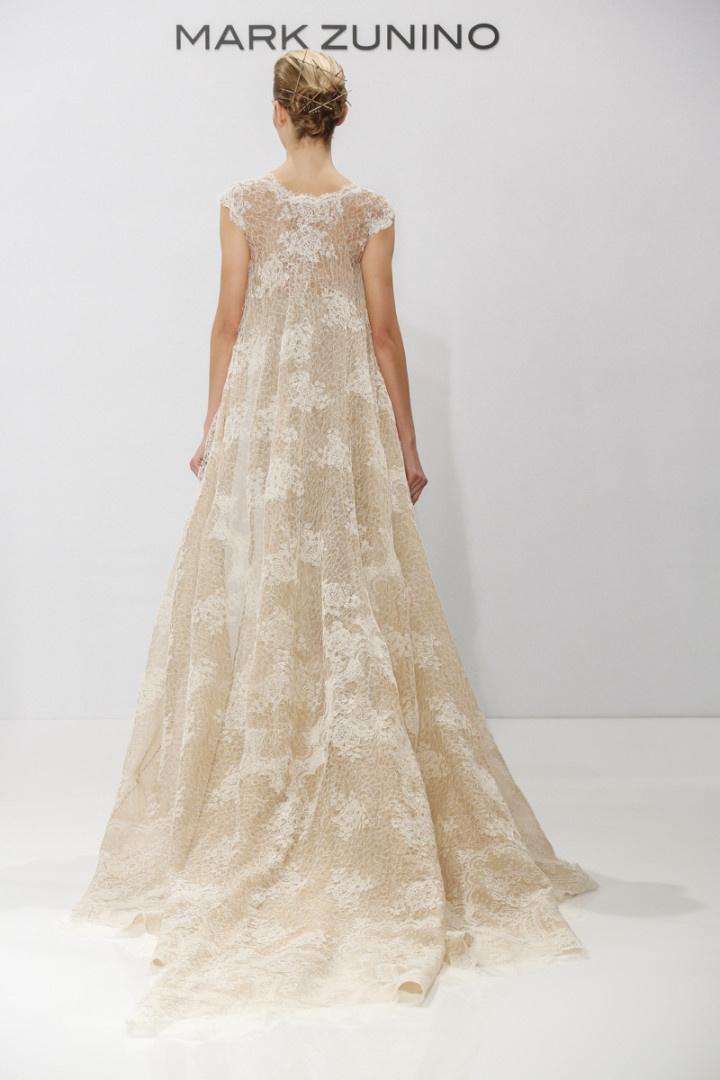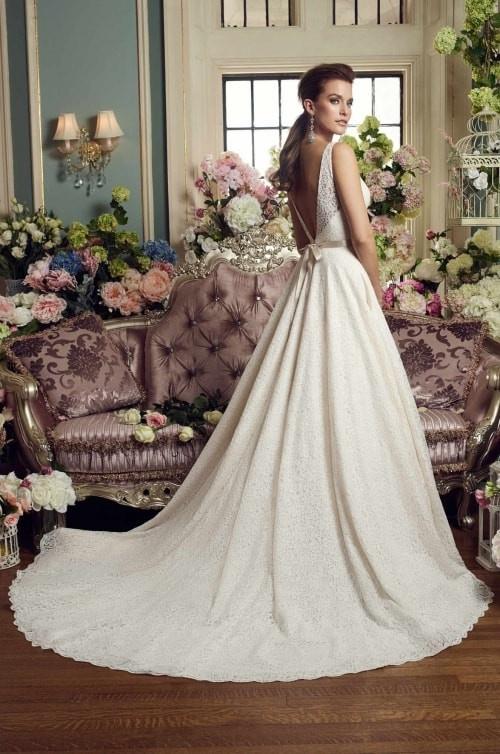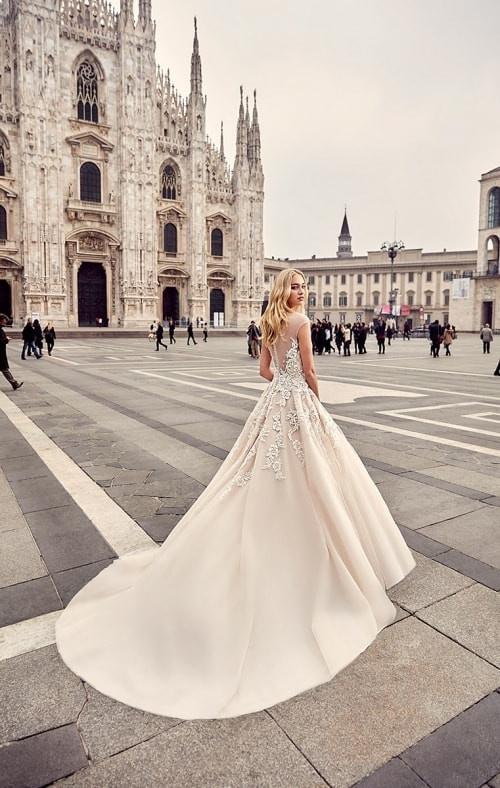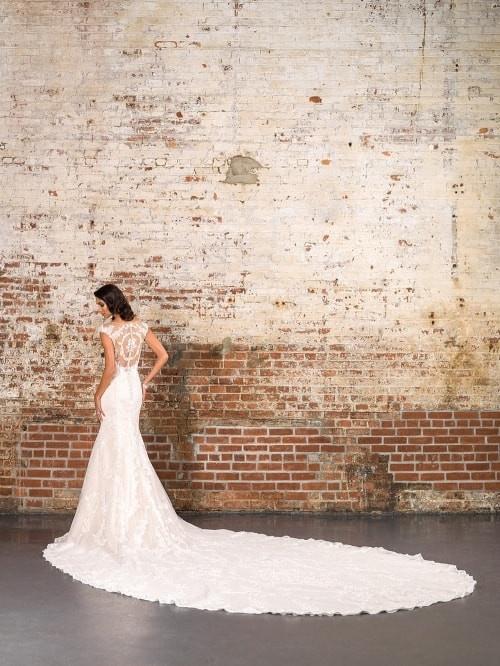 The train is an essential part of the wedding dress. Like veils, they come in all different shapes and sizes - some gowns are equipped with small, simple trains while others are followed by several feet of fabric. Knowing your desired style is essential before you even set foot in a bridal boutique. Keep in mind that the lengthier your train, the more TLC it will require. Now go forth and get learning!
Here is your guide to wedding train styles.
Sweep
The sweep is one of the most modest train options available. It's pretty subtle, only dragging about a foot of fabric (or less) on the ground. This one's ideal for brides in the market for a no fuss, no muss, minimalist option. Bonus: because it's so short, you won't have to have one of your 'maids constantly holding or repositioning it.
Court
Think of this style of train as the slightly (and I mean slightly) bolder sister of the sweep. It's about one foot longer, but it is by no means a lengthy train. This is great option for bride's who definitely want the drama of a train, but don't want to deal with the hassle of something more elaborate, like a cathedral train.
Panel
Did you buy a train-less dress and then change your mind? No worries! That's why the panel train exists. It is a separate panel of fabric that can be attached to any part of the dress and can trail at any length behind it. Some dresses come with a detachable panel while others need them to be custom made.
Watteau
The watteau style of train is a little different from the rest. It's attached to the gown at the shoulders and cascades down to the floor, giving it the look of a cape. It's very regal, making it the perfect option for a bride that wants to look like pure royalty on her big day.
Chapel
In the market for something with a little bit more drama? Try a chapel train, it's a happy medium between a modest sweep and a full blown cathedral. It extends 3 and a half to 4 and a half feet from the bride's waist, giving her a substantial train that isn't unmanageable.
Cathedral
One step up from the chapel is the cathedral train. This one's on the longer side, extending anywhere from 6 and a half to 7 and a half feet from the waist, so you have to be pretty committed. You'll definitely need a few of your bridesmaids to help wrangle it and you may want to brush up on how to bustle your gown before heading out the door on your wedding day.
Monarch
Last but definitely not least is the monarch train. This is the boldest style of the bunch, extending a full 12 or more feet from the bride's waist. You will definitely need some trusty pals to help you carry it down the aisle and to arrange it when you find your place at the altar. You may also want to invest in a second wedding dress - you'll have a tough time embracing your inner "Dancing Queen" with all that fabric weighing you down.
Browse our wedding dresses galleries by silhouette, neckline and designer.