What is a Unity Water Ceremony?
If you're looking for a sweet and special way to take your wedding ceremony to the next level, a water ceremony is the way to go.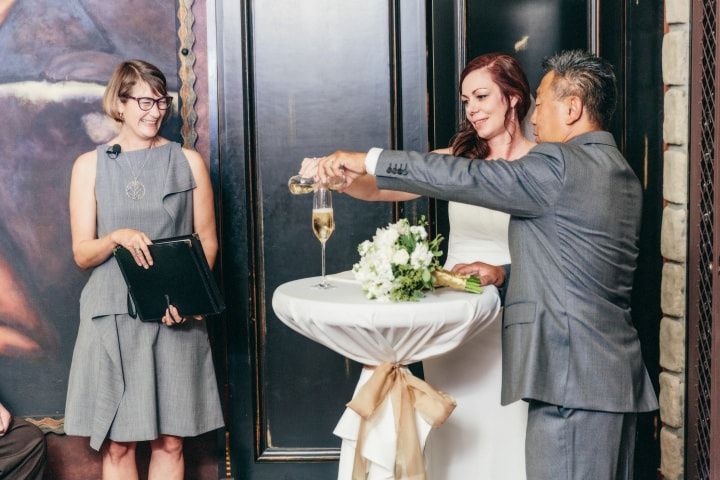 We all know the basic building blocks of a wedding ceremony, but there are plenty of other traditions you can incorporate make it even more special. If you're looking to take your big day to the next level consider throwing a unity water ceremony into the mix. It's a sweet and sentimental addition that can be included into both religious and non-religious ceremonies, so it's perfect for any and every couple.
So, what exactly is a unity water ceremony?
Unsurprisingly, it's just what it sounds like. It's a ceremony that uses water to symbolize a couple's unity. Other variations of the ceremony include substituting wine or even beer (a great idea for a winery or brewery wedding).
Don't worry, you and your partner don't need to be showered with water or take a dip for this one! It's actually pretty similar to a sand ceremony or unity candle ceremony. Here's how it all goes down: at some point in the ceremony your officiant, celebrant or commissioner will announce the unity water ceremony and offer a brief explanation of it, then you and your S.O. will each take a vessel filled with water and pour their contents into a third, more decorative vase. The two pitchers of water becoming one symbolizes the two of you becoming unified for life (awww).
What will you need to make your unity water ceremony a reality? Enough water to fill you and your fiancé(e)'s vessels, the vessels themselves, a larger third vessel and possibly some food colouring to make the water a little more vibrant. As you can tell, none of these items are particularly expensive or difficult to find, so you should have no problem putting it together.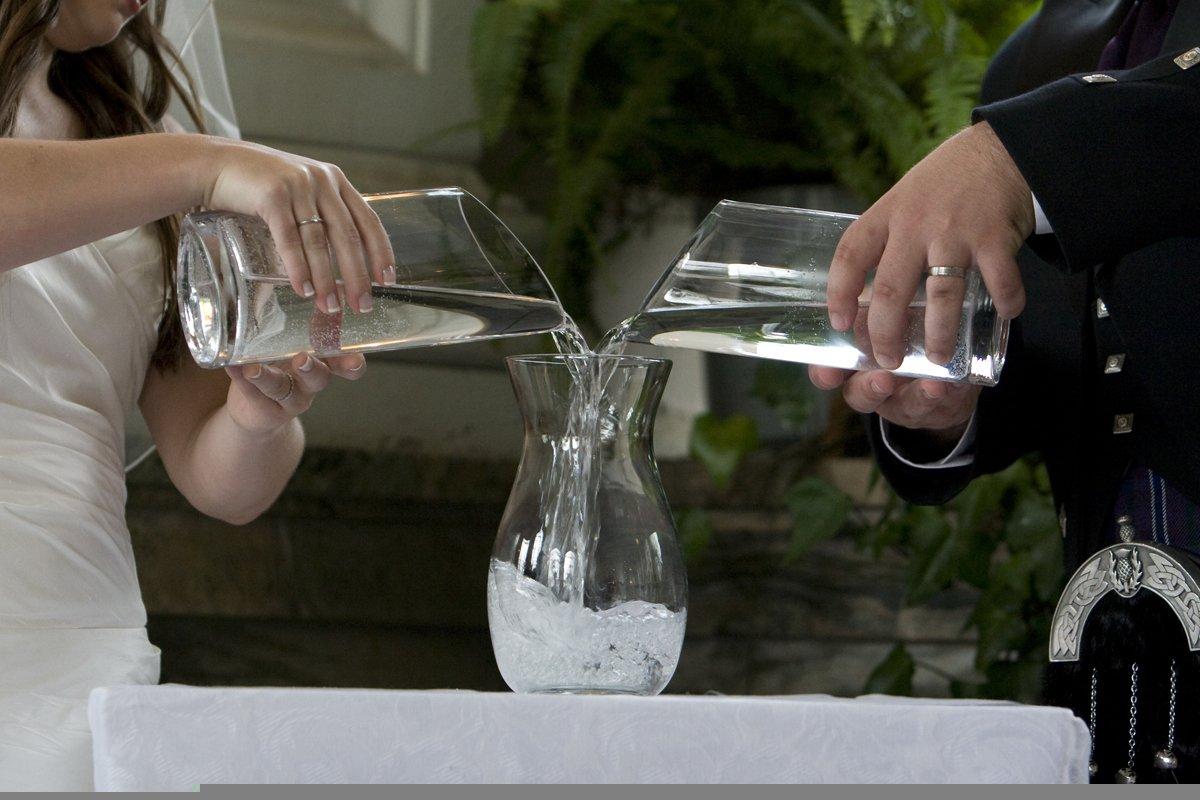 If you want, you can invite friends and relatives to participate in the unity water ceremony with you. There aren't any real rules, so whoever you share a special bond with can get in on the action. If you're going this route, make sure you're not mixing too many different coloured liquids or your final product may end up being murky instead of magical.
After you've said your "I dos" and are ready to move onto your reception, you'll want to wrap up your unity vase and have it packed away. We suggest entrusting it to a responsible pal or family member so that you don't have to lug around a bottle with you while you mix, mingle and dance the night away.
Find your wedding officiant on WeddingWire »