The Ultimate Guide to Men's Wedding Rings
On the hunt for the perfect men's wedding ring? Here's everything you need to know before you start shopping.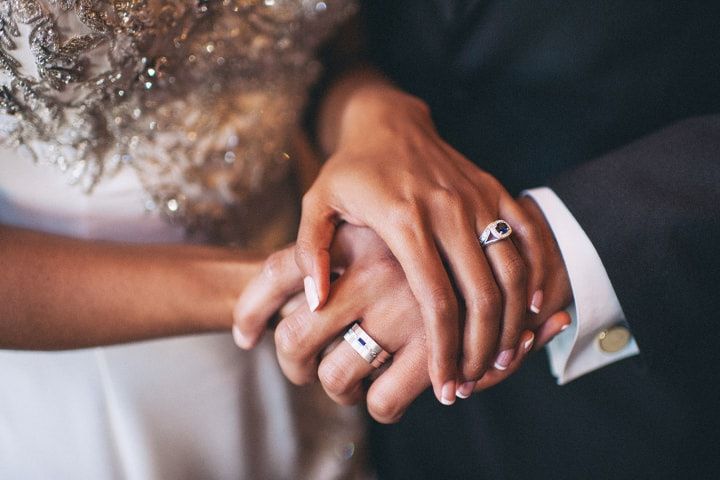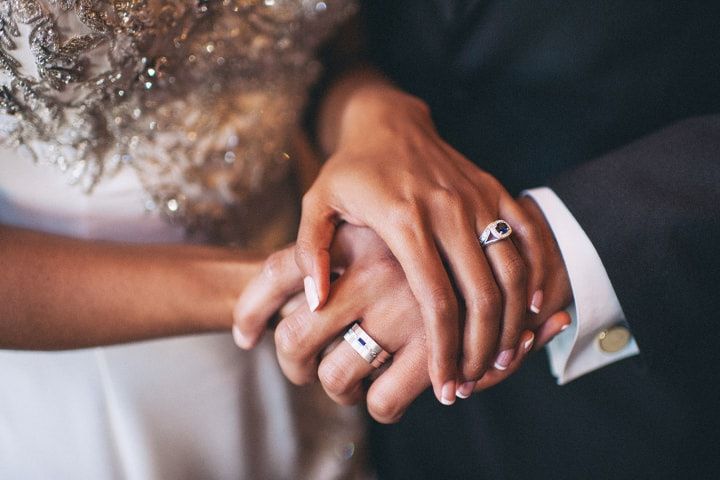 Trying to decide on the best men's wedding ring for you or your beau? We're here to help! We've made this handy little guide to help you sort out all the details, from metal to style, to make shopping for your new jewellery easy and stress-free.
Here is your ultimate guide to men's wedding rings.
Consider their lifestyle
Before you make any decisions, you'll need to consider the lifestyle of the man you're shopping for. If he does a lot of handiwork or does a lot of weight lifting, he may need a thicker band made of a stronger metal so that it doesn't break under pressure. On the other hand, if his day-to-day life is less demanding on his hands, he's probably a candidate for something daintier. Remember, it should match his style, but it should also be practical.
Know your metals
You may have a colour family in mind, but the metal you choose isn't just for looks - it determines the strength and cost of the band, too. White, yellow and rose gold are on the softer side and may require replating (especially if the man you're buying for works with his hands) while platinum, palladium, titanium and tungsten are the most durable metals. Keep in mind that platinum is definitely the most expensive option on the market when it comes to men's wedding rings, so if you're trying to save your pennies, you'll probably want to opt for something else.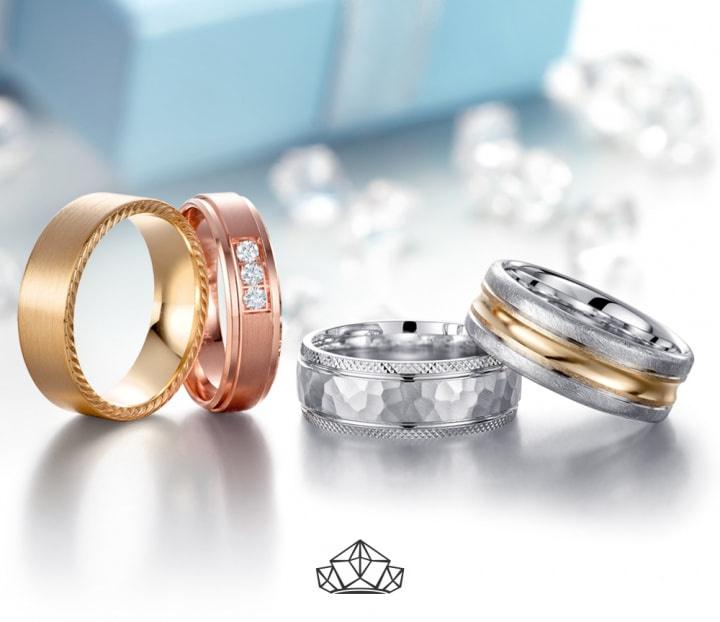 Choose a band style
Men's wedding ring styles definitely aren't as varied as women's, however, there are still a few key style decisions you'll have to make while shopping. First, you have to decide how thick you want the band to be. Once again, a thicker band is usually more durable, and is probably the best option if you're choosing a softer metal. Next, you'll need to decide on style. You could go with a rounded band or something more squared off, for an edgier look. Lastly, you'll need to decide on a finish. Shiny, matte and hammered are the three most popular styles, and you can even do a combination if you're in the market for something truly unique.
Pay attention to the details
While many women's engagement rings and wedding bands sport bold, sparkling diamonds, men's wedding rings tend to be on the simpler side (though some do boast patterns or designs). If you want to make yours a bit more personal, but keep that sleek style, you may want to consider adding a heartfelt inscription to the inside of the band or embedding a smaller gem (or two). Keep in mind if you want to bedazzle your entire band or add a huge stone to the centre, you totally can.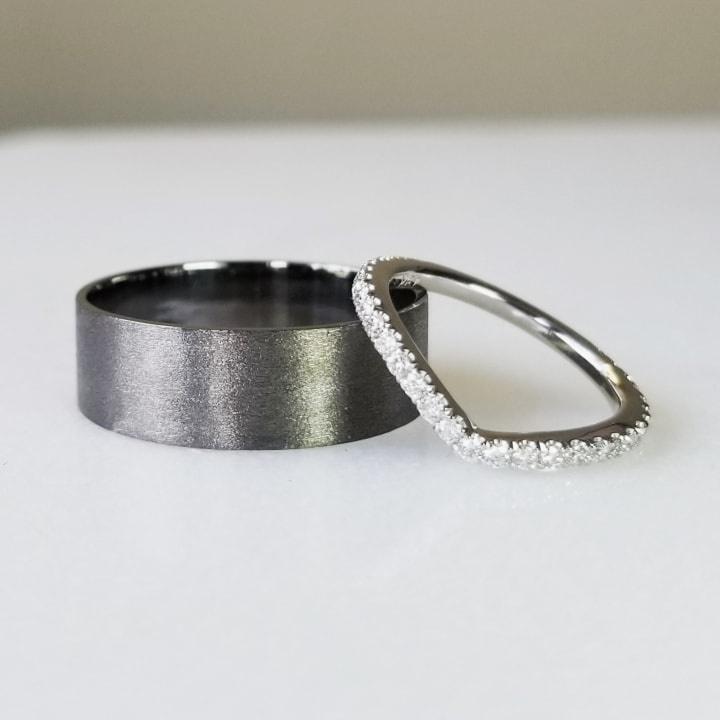 Go for quality
Every men's wedding ring should have two marks on the inner part of the band: the manufacturer's mark and the quality mark. The first guarantees that the jeweller has endorsed the work on the ring and the second describes the type and/or quality of metal used (for example: PLAT or 24K).
Get it sized
Since this band will be worn everyday, you want it to be comfortable. It shouldn't be slipping and sliding around or falling off, so get it professionally sized. Keep in mind that the weather has an effect on your body - fingers tend to shrink and swell depending on how hot it is, so pick something that's not too loose or too tight (your jeweller should be able to guide you).