5 Things to Think About When Shopping for Men's Wedding Rings
Shopping for a men's wedding ring is no easy feat! Here's what you need to think about when you're looking for a band for your man.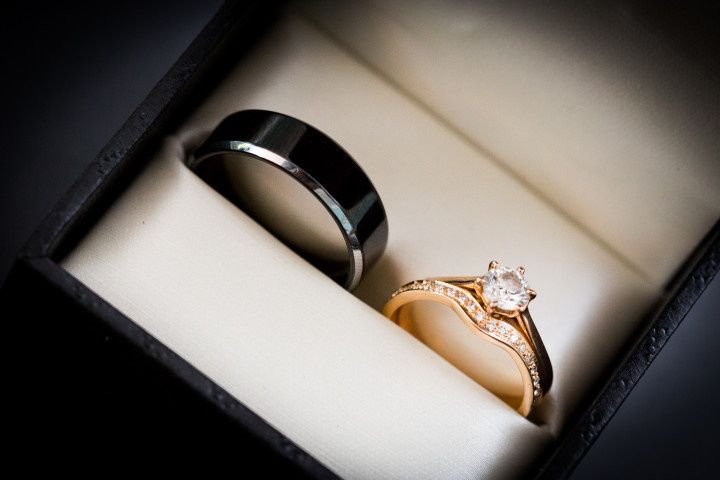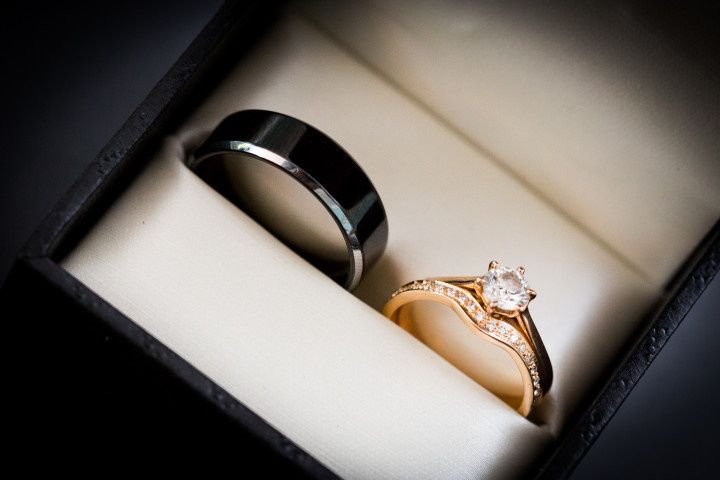 So, you're on the hunt for the perfect men's wedding ring for your fiancé? Before you commit to buying a band, there are a few things you'll want to consider. Knowing things like their style, your max budget and how sentimental you want it to be will steer you toward the right ring, so getting down all that info is a definite must. P.S. we've also created this guide to men's wedding rings to help you with your search.
Here are some shopping tips for a men's wedding ring.
What's his personal style?
Obviously, you want to choose a men's wedding ring that fits with your partner's personal style. Take note of the jewellery he wears on the daily (if any) and what vibe he gives off with his clothes. If you can snap a few pics (or snag them from his Instagram) to show your jeweller, even better.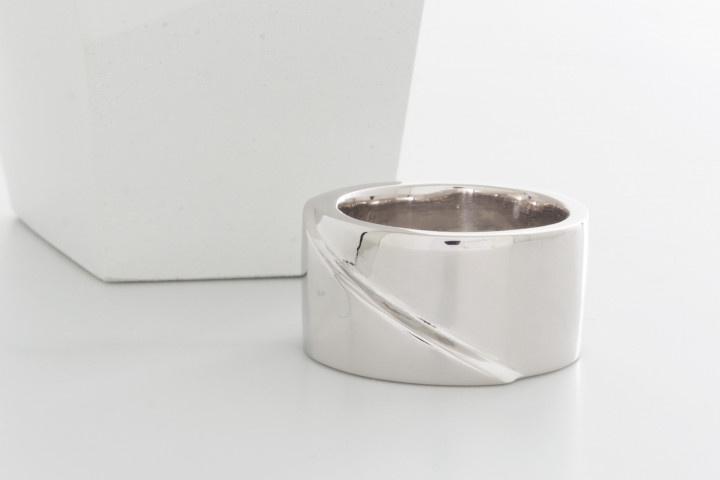 Does he work with his hands?
One super important thing you need to think about when shopping for a men's wedding ring is whether or not your fiancé works with his hands. This may seem a bit odd at first blush, but certain metals are more durable than others and if your man tends to do a lot of damage to his digits, you'll want something a little stronger like tungsten (pictured below). This may affect the style and size of the band, so tell your jeweller at the get-go.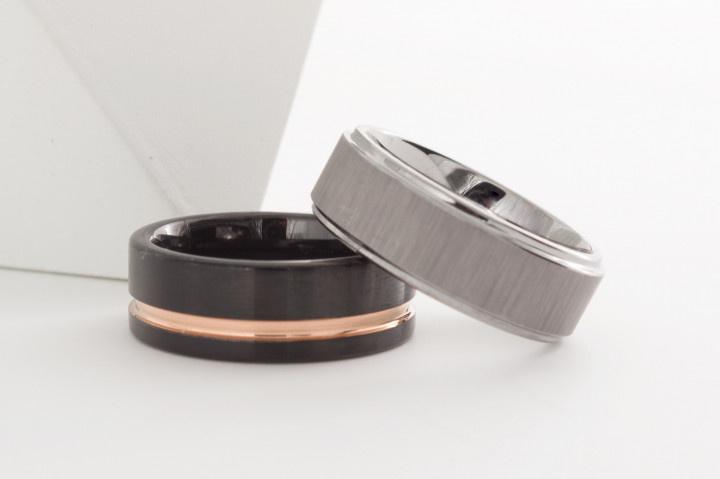 Do I want it to match my own?
Some couples like to have wedding rings that complement one another. If you're going this route, you'll want to go ring shopping with your partner or have a reference photo to work from. This will help your jeweller find or create the perfect pair of bands for you and your beau.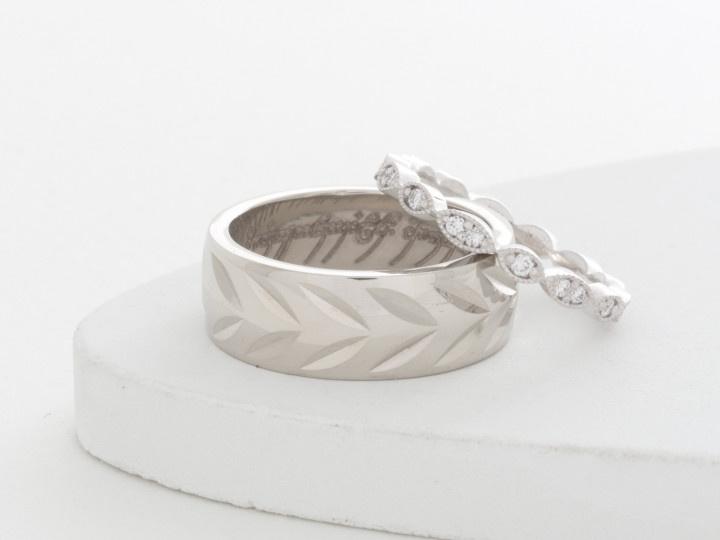 Can I make it more sentimental?
If you're a sucker for sentimental touches, you'll want to make sure the men's wedding ring you opt for has room for some personal embellishments. Ask your jeweller if they'd be willing to let you add a family stone or inscription to a preexisting band or if you need to order a custom creation to make it work.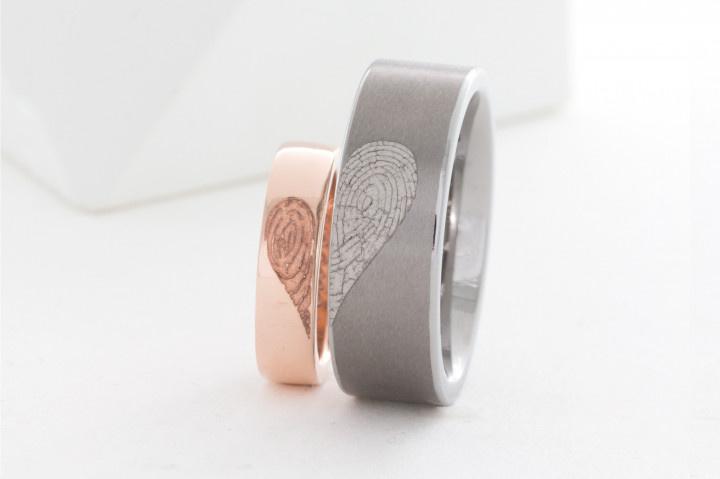 Does it fit into our budget?
Obviously, you need to be mindful of how much you're spending. Weddings aren't cheap and you don't want to blow your entire budget on the ring before you've booked venues, bakers, caterers and more. Keep in mind that certain metals (like platinum) are more expensive than others, and oftentimes you can get the exact style of ring you want at a lower price by switching to a more affordable base.
Find men's wedding rings on WeddingWire »