How to Choose Your Mother of the Bride Dress
Ready to start shopping for your mother of the bride dress? Here's what you should be keeping in mind.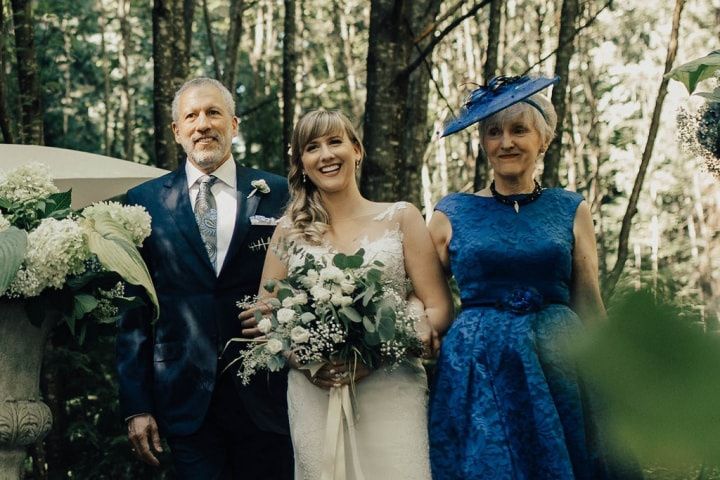 Scenario: your daughter's big day is on the fast approach and you've got absolutely nothing to wear. Instead of freaking out, it's time to hit the stores and start searching for your mother of the bride dress. But, wait! Before you head out on your mission there are a few things you need to know. The last thing you want to do is commit a fashion faux pas at your daughter's wedding, so try your best to stick to these rules.
Here's how to choose your mother of the bride dress.
Ask the bride for pointers
Remember, the bride is running the show, so you'll want to ask her for some guidelines before you hit the shops. She probably has a few things that she wants you to keep in mind. She may want you to opt for a certain silhouette, to stay within a particular colour family, or, if you're really lucky, she may have pulled a few options for you already.
Stick to the colour palette
You don't want to stand out like a sore thumb, so make sure your outfit complements the looks of the rest of the wedding party. You may want to ask the bride for photos of the bridesmaids dresses and her dress so that you can reference them as you search for your own frock. Keep in mind that your mother of the bride dress shouldn't be too similar to the bridesmaid looks, but you may want to aim for a similar cut or colour. The aim of the game is not to clash.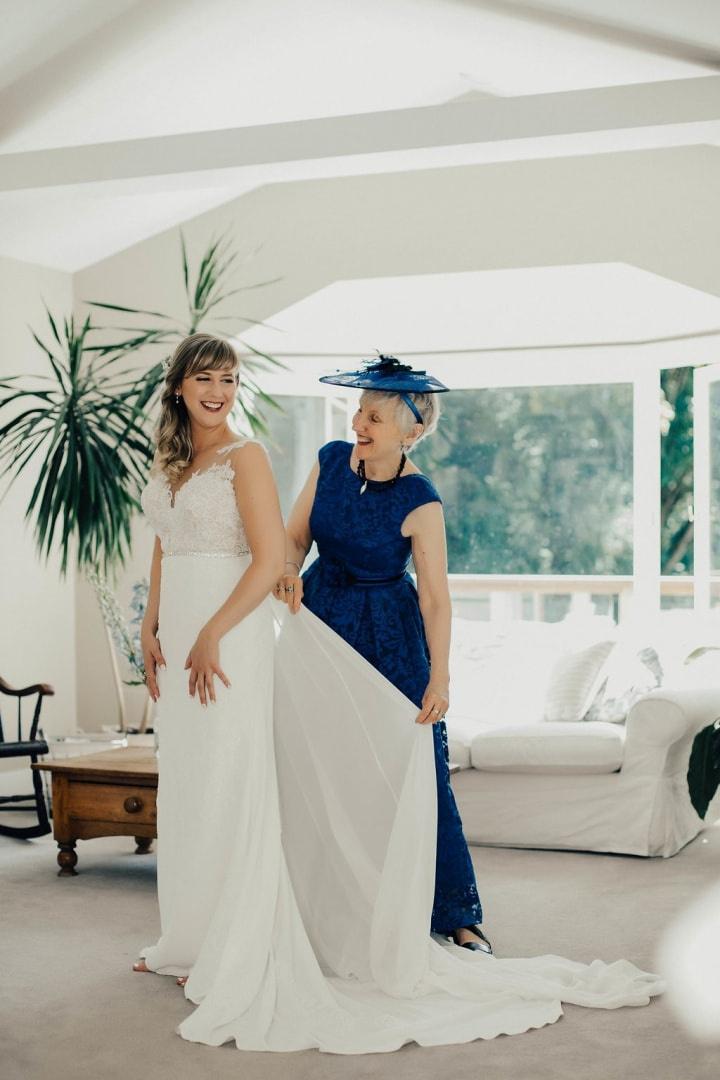 Make sure you're comfortable
You're going to be wearing this outfit from morning until night, so you want to find a mother of the bride dress that's as comfortable as it is stylish. Steer clear of itchy fabrics, overly bulky pieces and dresses that are hard to move around in (remember, you'll probably be dancing!). Also consider doing a bit of layering so that you can add or subtract layers if you get hot or cold.
Stay on theme
You don't want to look out of place at your daughter's wedding, so take her wedding theme into account when choosing your mother of the bride dress. For example, if she's hosting a beachy wedding, you probably don't want to opt for a Chanel-inspire wool suit. Instead, go for something flowy and relaxed. You don't have to go overboard and put seashells in your hair, but giving a little nod to the theme is a nice touch.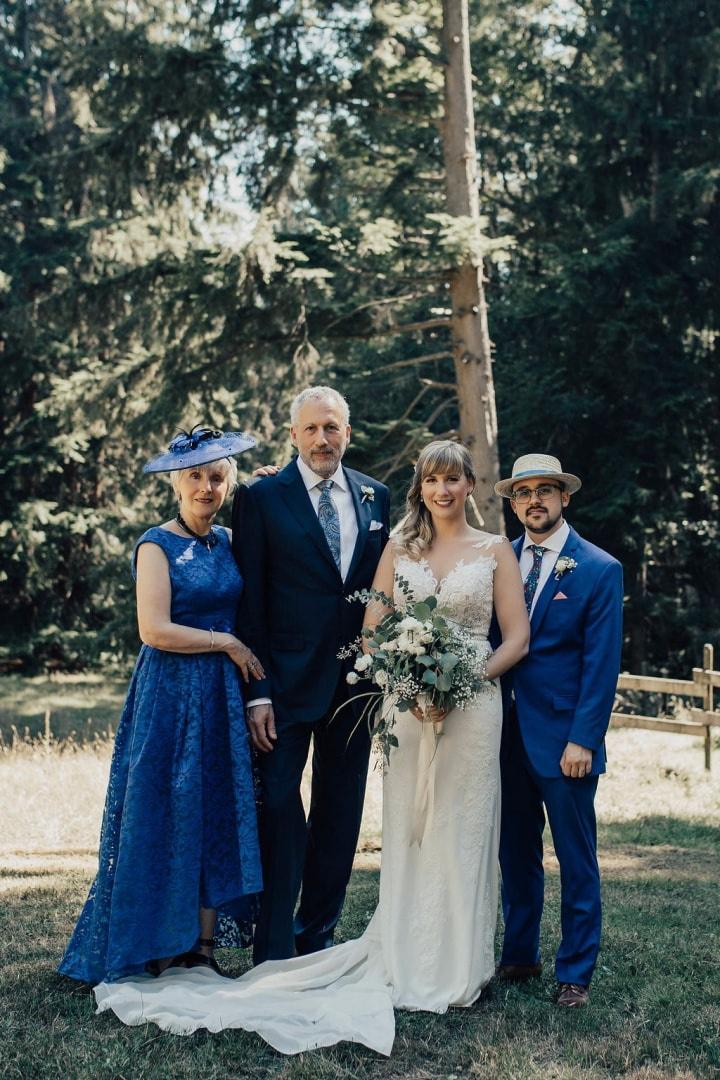 It doesn't have to be a dress
If a dress isn't your style, skip it! A formal pant suit, skirt and shirt set or stylish jumpsuit are awesome options, too. So long as you're staying true to the wedding theme and not upstaging the bride with your look, we say go for it.