The Ultimate Bridesmaid Packing Checklist
Ready to get packing? Here are all the essentials you'll want in your tote bag for a wedding weekend.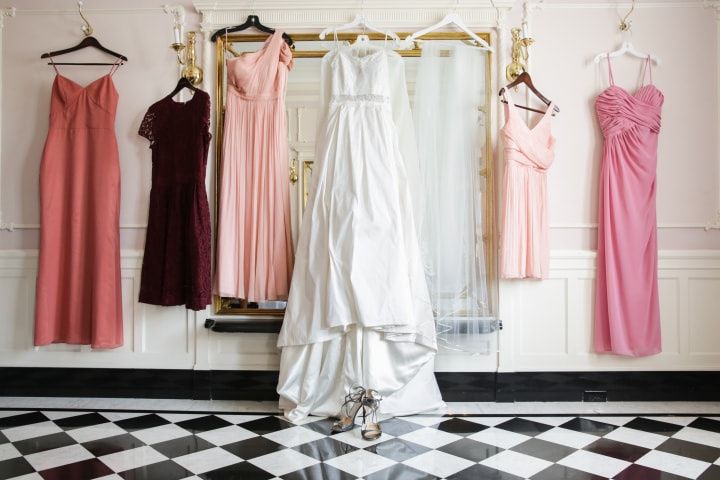 Weddings can be chaotic (in the best way!) for bridesmaids, so you'll want to be prepared for any and everything. Once you've finished crafting your faithful wedding emergency kit you can move on to getting your own essentials in order. From bras to bobby pins, this is everything you'll need. Make sure you have a cute tote, duffle or suitcase handy, because you'll have plenty to carry.
Here is your ultimate bridesmaid packing checklist.
Clothes
Bridesmaid dress
Rehearsal dinner outfit
Robe (or outfit for getting ready)
Pyjamas
Change of clothes
Coat/jacket
Underwear
Bra
Tights/pantyhose

Toiletries
Toothbrush
Toothpaste
Floss
Mouthwash
Shampoo
Conditioner
Dry shampoo
Hairspray
Hairbrush
Hair tools (curling iron, flat iron, etc.)
Comb
Cleanser
Moisturizer
Deodorant
Makeup wipes
Soap
Perfume
Razor
Tweezers
Nail file
Nail polish
Makeup
Bandaids

Accessories
Jewellery
Rehearsal dinner shoes
Wedding day shoes
Flats for dancing
Bobby pins
Hair elastics
Handbag or clutch
Sunglasses

Extras
Phone
Charger
iPod (or any music device)
Contacts or glasses
Water bottle
Snacks
Medications
Umbrella