The Most Romantic Places to Propose in Vancouver
Ready to take the next step in your relationship? Here are some of the amazing proposal spots Vancity has to offer.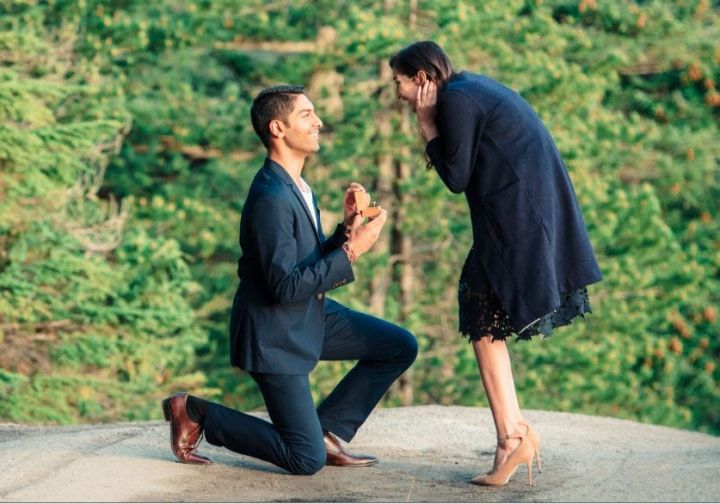 Ready to take your relationship to the next level? Congratulations! The first thing you'll want to do (after finding a ring, of course) is nailing down a location for your marriage proposal. Lucky for you, Vancouver is filled with stunning galleries, gorgeous green spaces and beautiful restaurants. If you're having trouble finding the perfect place to propose in Vancity, we're here to help you out.
Here are the most romantic places to propose in Vancouver.
VanDusen Botanical Garden (5251 Oak Street)
Get down on one knee surrounded by the beautiful blossoming flowers in the VanDusen Botanical Garden. This is the perfect option for a nature lover as the garden covers an impressive 55 acres of land and is outfitted with flowers from all over the world. If you'd prefer an indoor venue, the Bloedel Conservatory (4600 Cambie Street) is just a hop, skip and a jump away and is equally gorgeous.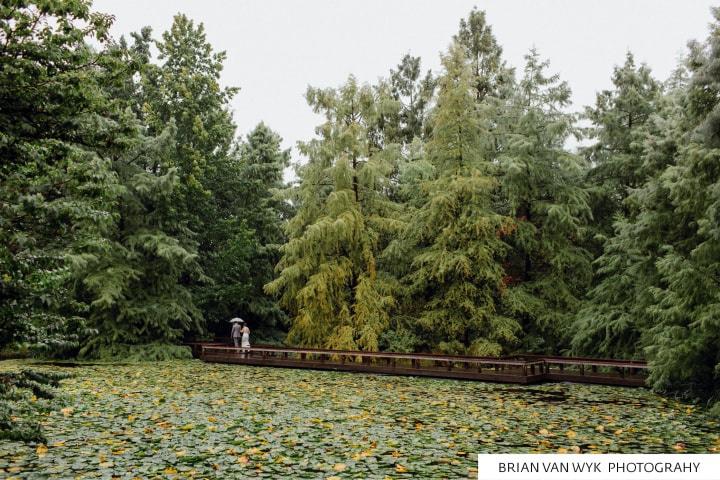 Vancouver Island Ferry (6750 Keith Road)
Want to whisk your partner away for a mini-vacation after proposing? Drop down on one knee while on a ferry ride to the island! Find a quiet spot on the deck of the Vancouver Island Ferry and declare your love as you sail away from the mainland. Once you get to the other side, celebrate by making the journey to Victoria or Tofino for a few days of post-engagement R&R.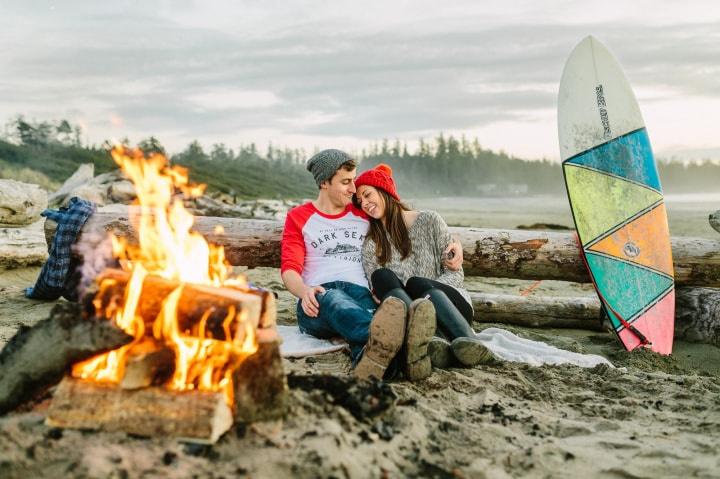 Vancouver Art Gallery (750 Hornby Street)
If you consider your romance one great work of art, you may want to think about asking your S.O. to marry you in the hallowed halls of the Vancouver Island Ferry. It flaunts stunning architecture and an impressive collection of fine art (you'll see everything from First Nations works to Asian contemporary pieces). Before the big day arrives, we suggest making a trip to the gallery to find your perfect proposal spot.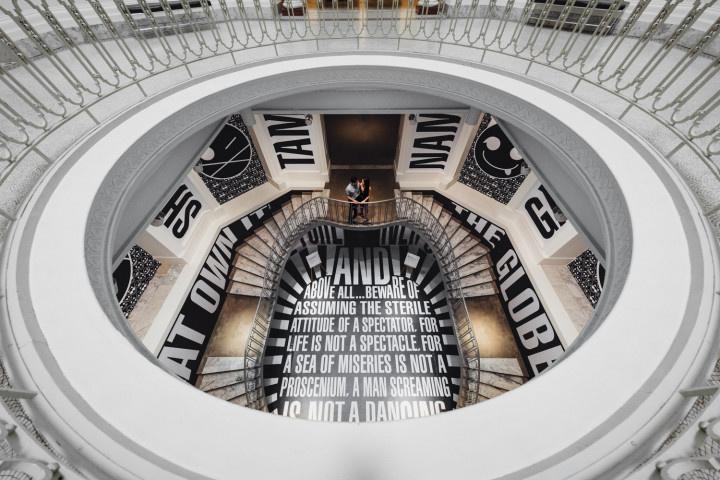 Grouse Mountain (6400 Nancy Greene Way)
Take your relationship to new heights by proposing on Grouse Mountain. So far as venues are concerned, you've got options; you could do it in a gondola, on the slopes or even in the comfort of The Observatory (a fine dining restaurant at the top of the mountain). Regardless of which you choose, you're guaranteed to have a killer backdrop for your engagement.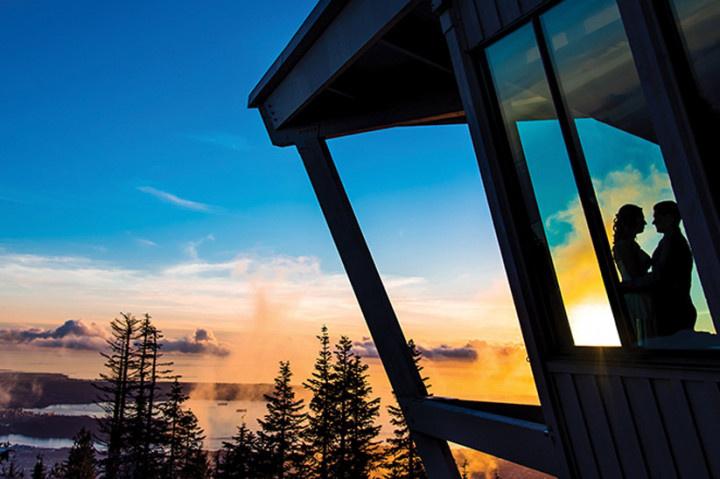 Capilano Suspension Bridge (3735 Capilano Road)
Are you and your bae total adventurers? Capilano Suspension Bridge is the place for you. Head out for a hike through the trees with your partner and, when you reach the bridge, drop down on one knee. You'll be treated to an awesome view, an adrenaline rush and an amazing engagement story.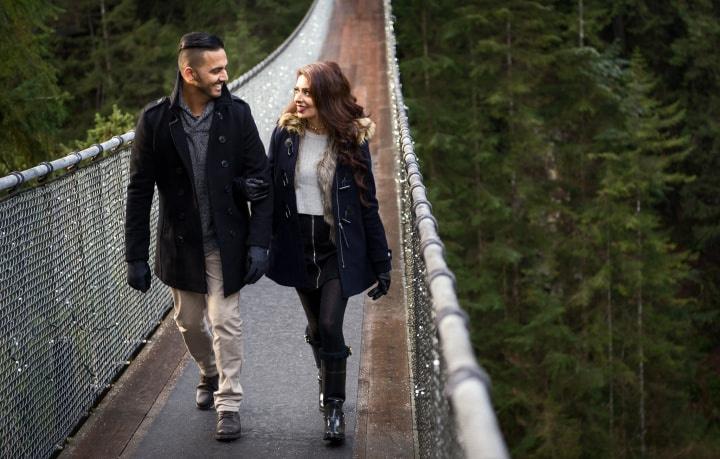 Mosquito (32 Water Street)
This Gastown champagne and dessert bar is one sweet choice. Mosquito's sleek modern decor, mood lighting and aphrodisiac-filled menu make it worthy of your proposal. Plus, you'll be able to celebrate with a glass of bubbly immediately after your partner says yes!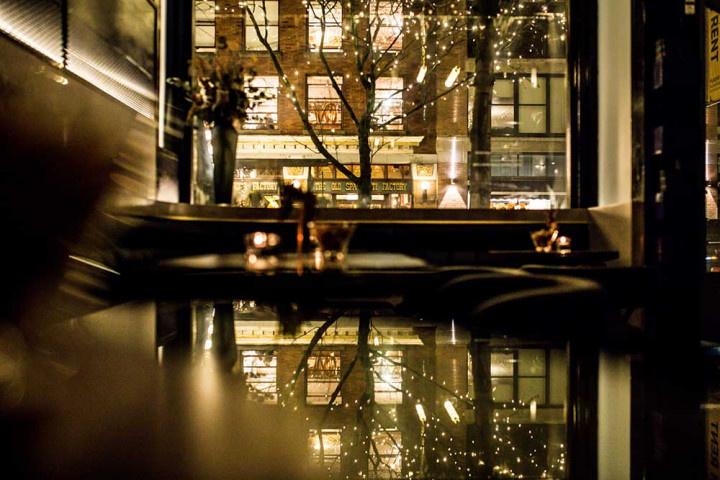 Lighthouse Park (4902 Beacon Lane)
If you hail from West Vancouver, Lighthouse Park is a picturesque proposal spot well worth considering. It's free, it's beautiful and it'll treat you and your S.O. to a view unlike any other. We suggest packing a picnic and heading out to a grassy spot for an adorable day date among the trees. Before you call it a day, surprise your partner by pulling out the ring.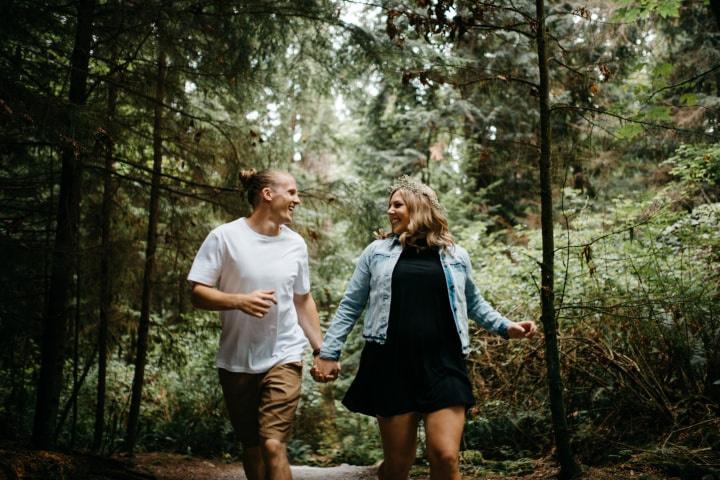 Dr. Sun Yat-Sen Classical Chinese Garden (578 Carrall Street)
The Dr. Sun Yat-Sen Classical Chinese Garden is one of the most serene and romantic spots in the city, so it's definitely worthy of a marriage proposal. Its covered pathways, pavilions and courtyards make for a truly stunning engagement backdrop. If you want to make it even more magical, do it at night. The paths are lit up by glowing lanterns in the evening, giving you the perfect ambiance for your proposal.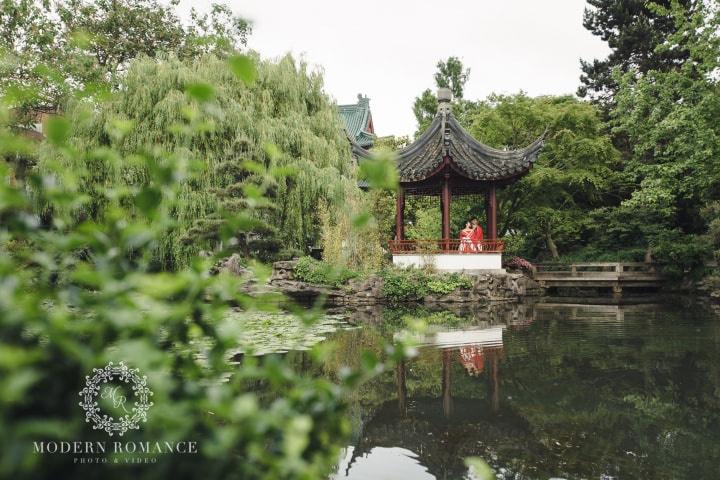 Jericho Beach (3941 Point Grey Road)
Want to make some serious waves with your proposal? Head down to Jericho Beach at sunset for a movie-worthy moment. Remember not to get too close to the water when you get down on one knee - you don't want to lose your ring! Pro tip: you'll definitely want to time this one right, the beach can get pretty busy on sunny summer days.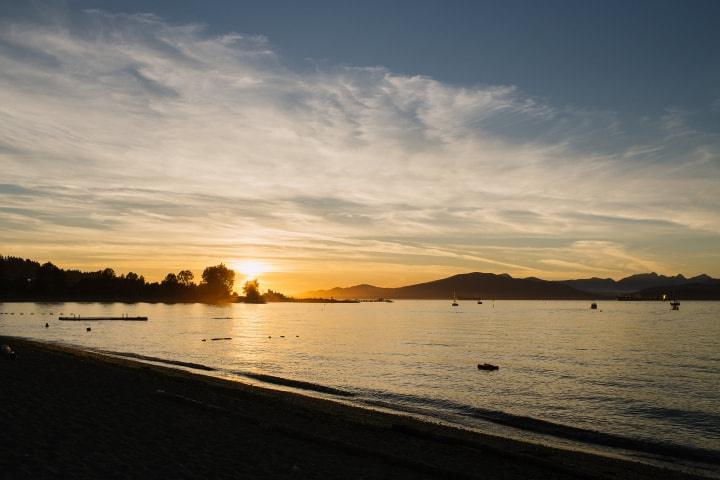 Vancouver Aquarium (845 Avison Way)
Yes, this is a bit of a tourist-y option, but don't knock it off your list of potential proposal spots without giving it a shot. The Vancouver Aquarium is an underwater oasis with amazing sights to see - and stunning places to propose. Word to the wise: if you do end up going this route, consider planning your marriage proposal for a weekday when the place isn't crawling with families (that might take away from the ambiance).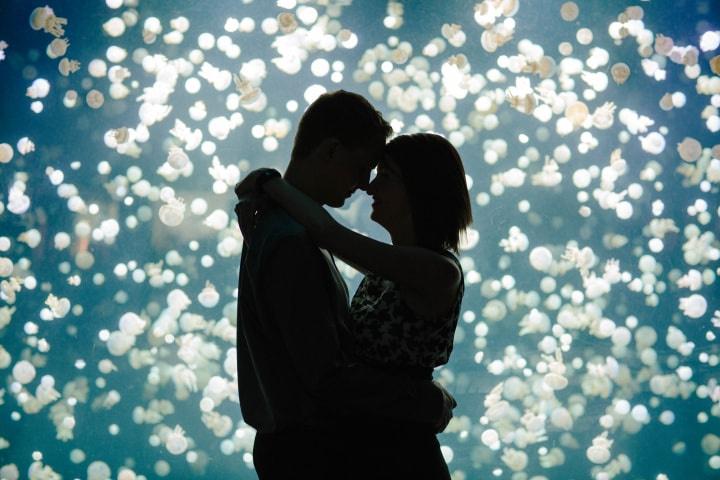 Capture the big moment! Find Vancouver professional photographers on WeddingWire. »