How to Plan Your Wedding Without Leaving Kitsilano
Getting hitched in Kits? We've got a few pointers for you. From where to find the perfect venue to where to take your wedding photos, here's everything you need to know.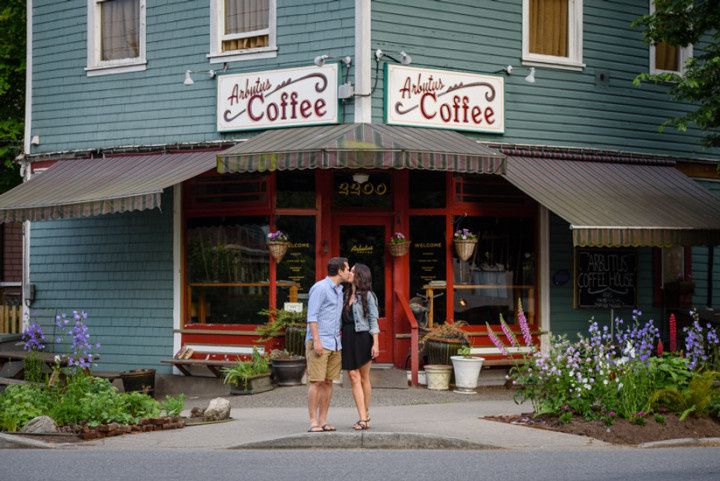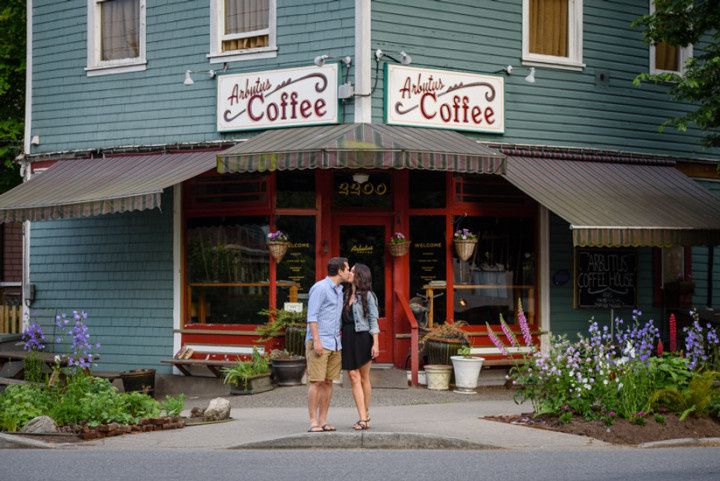 Forget about saying your "I dos" in the heart of downtown Vancouver, Kitsilano is where its at. The neighbourhood is filled with wedding worthy shops, venues and vendors that don't even require a trip on the SkyTrain to get to. From a vegan bakery to a waterfront rehearsal dinner spot, Kits really does have it all.
Here's how to plan the ultimate Kitsilano wedding.
Venue: Museum of Vancouver (1100 Chestnut Street)
Want to give your wedding a bit of cultural flair? The Museum of Vancouver is the venue for you. It has two stunning spaces that can be used for ceremonies and/or receptions. The History Room (capacity of 70-100 seated guests) sits on the museum's ground floor and comes equipped with a spacious patio. It offers access into Vanier and the duck ponds and has a green space that's perfect for cocktail hour lawn games. The Joyce Walley Room is a touch smaller (capacity of 90 seated guests) and has floor-to-ceiling windows that look out onto Vanier Park, Stanley Park, North Shore Mountains, English Bay and downtown (talk about a room with a view).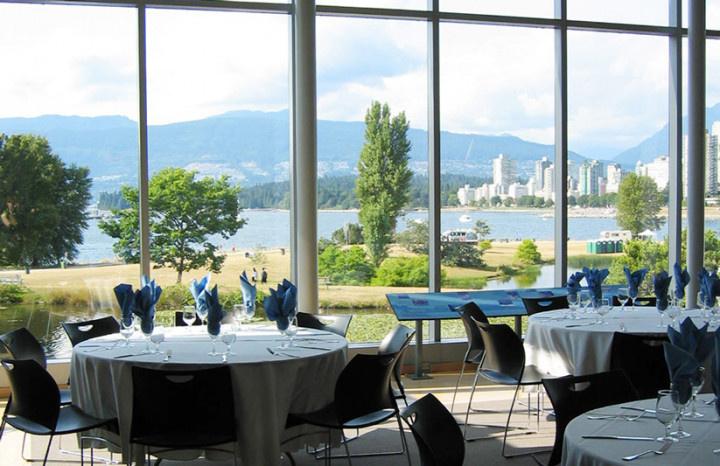 Dress: Clara Couture (2423 Burrard Street)
Clara Couture has been crafting custom dresses and slinging designer gowns to Vancouverites for over 15 years (so you know you're in good hands). The boutique carries frocks by big names like Pronovias, Paloma Blanca, Mikaella and St. Patrick in a range of silhouettes and styles. Want to kill two birds with one stone? It can handle your bridesmaids dresses, too.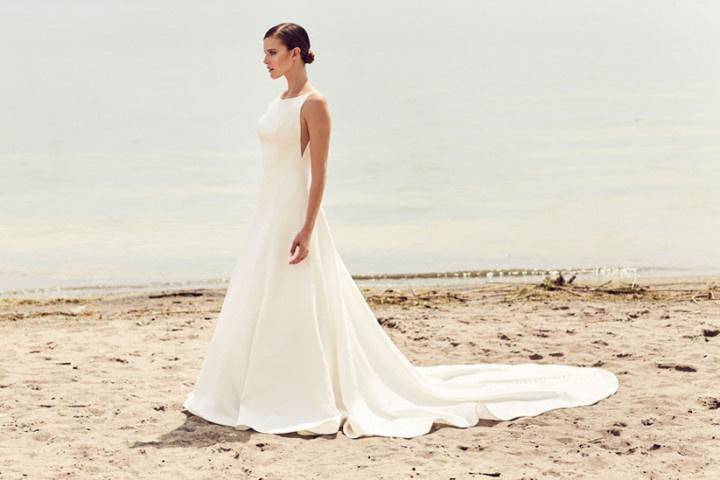 Suit: Andy Yuen (2025 Stephens Street)
This appointment-only studio is where to go in Kits to find your perfect wedding suit or tux. The shop uses exclusive fabrics from Italy (Zegna, Ariston and Canclini) to craft stunning bespoke ensembles, tailored to fit your vision. From surgeon cuffs to couture coats, Andy Yuen does it all. Image via Andy Yuen Design on Facebook.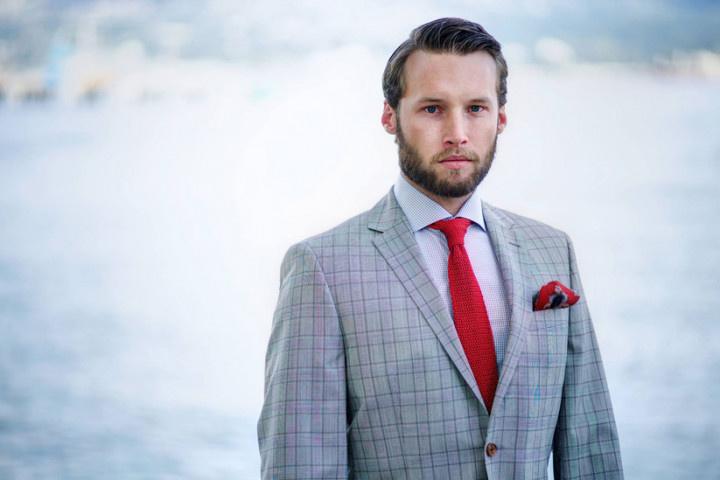 Flowers: Celsia Floral (1930 Arbutus Street)
Just north of where West Fourth and Arbutus meet you'll find Celsia. The skilled florists here can handle all your flower-related needs, from bouquets to boutonnieres (and everything in between). Not only will they put your arrangements together, but they'll help you display them, too. They rent out vases and votives (large and small) that'll help make your pieces pop.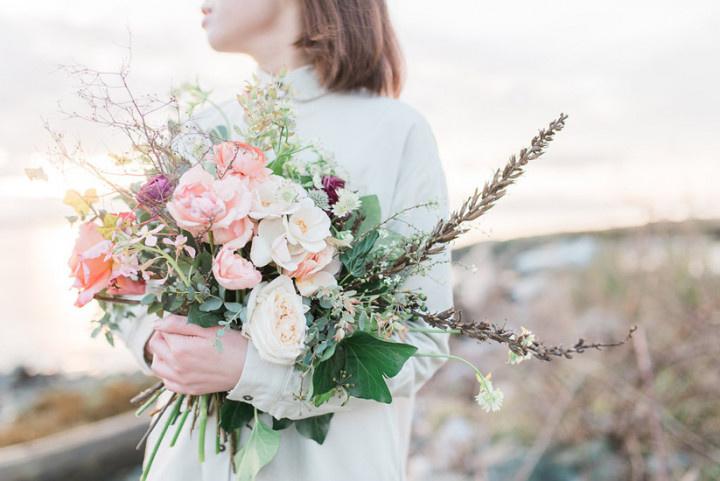 Cake: Edible Flours (2280 West Broadway)
Want to celebrate your nuptials with a plant-based confection? Edible flours, Vancouver's premier vegan bakery, has got you covered. The shop crafts stunning custom cakes using natural ingredients (they can even make yours gluten-free or free of refined sugars if you put in the request). But don't worry, they don't slack on taste. You'll find all your favourite flavour varieties on their menu, from double chocolate to lemon (plus a roster of drool-worthy fillings and frostings).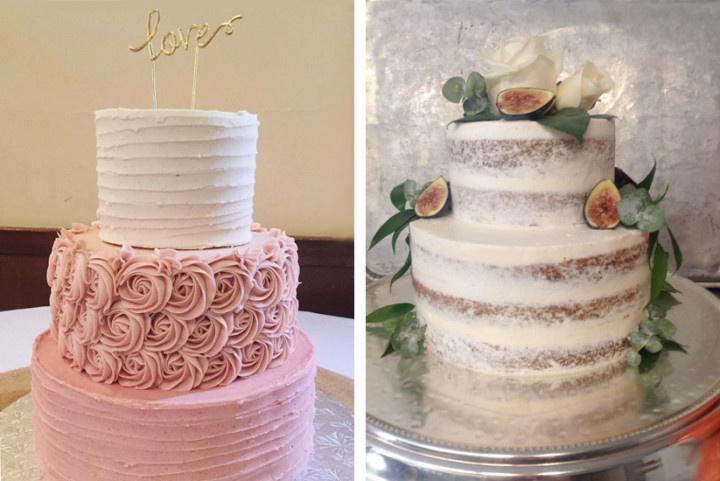 Catering: Nuba (3116 West Broadway)
If words like "falafel" and "hummus" get your mouth watering, Nuba is the caterer for you. The Lebanese restaurant will craft personalized buffets and party platters for your big day, filled with delicious eats like chicken tawook, malfouf, lamb kibbeh and a variety of salads. Many of the dishes are (or can be made) vegetarian/vegan, so you don't have to worry about your plant-based guests getting hangry.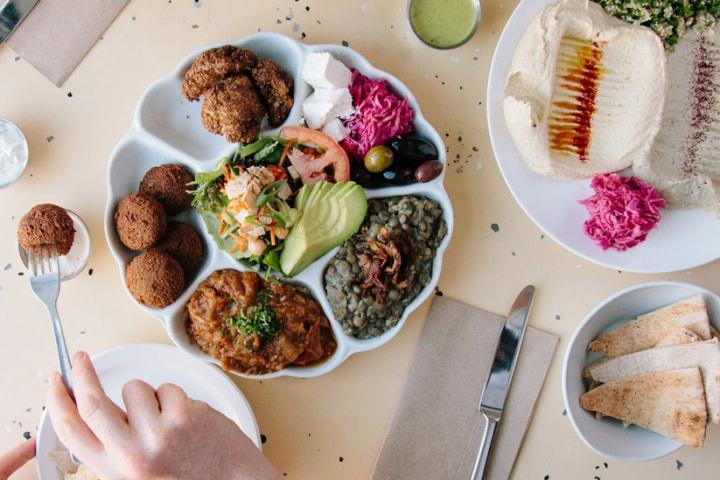 Rehearsal Dinner: The Boathouse (1305 Arbutus Street)
Head to the waterfront and you'll find The Boathouse. While its main draw is the view, its modern interior ain't too shabby, either. Its menu includes eats like wild maple salmon, miso crusted wild halibut and premium steaks. It has two rooms up for grabs for events, one that can seat 50 and another that can seat 80. Bonus: not only is The Boathouse a tried and true rehearsal dinner spot, but it can also double as your wedding venue.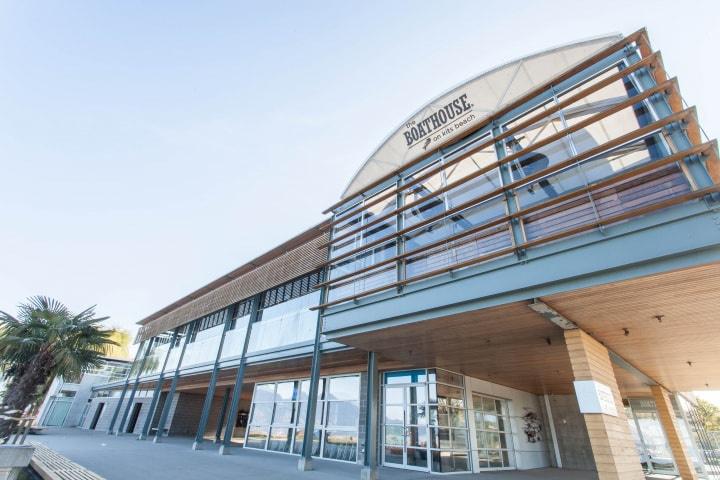 Photoshoot: Kitsilano Beach Park
One of Kitsilano's major perks is the beach, so why not take advantage of it? Head down to the waterfront with your wedding party and snap a few stunning shots for your wedding album. Note: you may want to schedule your shoot for after the ceremony - you don't want to get your dress dirty.