6 Tips for Throwing a Combined Bachelor Bachelorette Party
Thinking of merging your bachelor and bachelorette parties and doing one giant event? Here's what you need to know.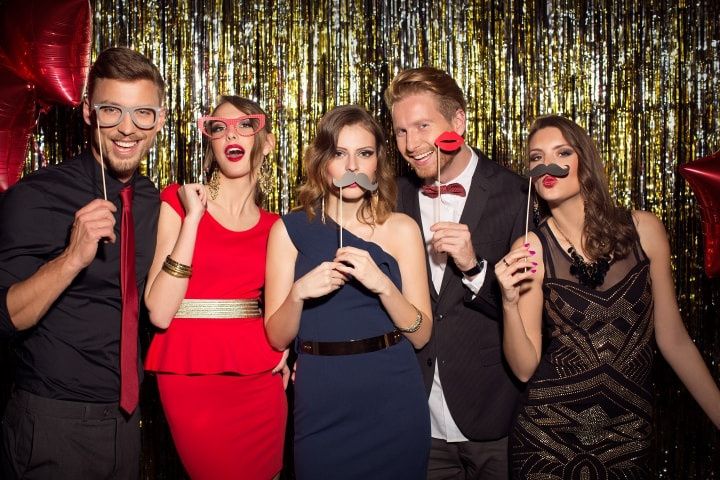 Rather celebrate your last night of freedom together than apart? Go for a combined bachelor bachelorette party. While most of the planning process will be the same as any bachelor or bachelorette bash, there are a few things you'll need to pay special attention to. We've hashed it all out here to make party planning easier for you and your host(s).
Here are a few tips for throwing a combined bachelor bachelorette party.
Introduce your hosts
It's customary for the bridesmaids and groomsmen to tackle most of the bachelor and bachelorette party planning, so you'll want to make sure the two groups know each other before diving too deep. Set up a dinner or get together soon after your engagement party so that they have a chance to mingle and exchange digits.
Curate your guest list
Naturally, your guest list is going to be larger for a combined bachelor bachelorette party than it would be if you were to have your own separate events. Because of this, you'll need to be a bit pickier with who you invite, especially if you're planning an activity that can only accommodate a certain size of group (i.e. an escape room or spa). However, if your plan is to pre-game and then party or renting a cottage, you can probably go a bit bigger. We highly recommend hashing out who you're going to invite before getting your heart set on anything.
Do something that everyone will enjoy
Speaking of activities, you'll want to choose bachelor bachelorette party ideas that everyone on your guest list will enjoy (or can at least take part in). For example, if not everyone in your squad likes paintballing, you may need to go back to the drawing board. Sit down with your partner and make a list of three or four things you'd be happy doing and then set up a poll for your guests to take. Remember, you and your S.O. are the guests of honour so your opinions matter the most.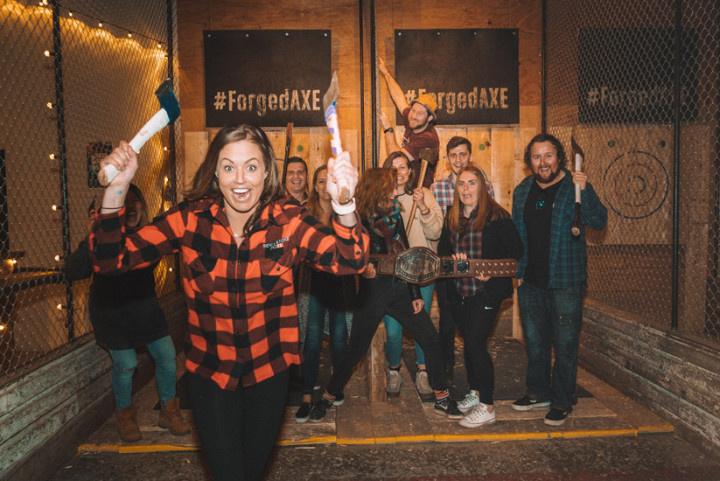 Make reservations far in advance
With a combined bachelor bachelorette party you're working with a larger group, so you probably won't be able to make your bookings at the eleventh hour. To avoid disappointment, create your dream itinerary and then get to booking cars, venues and activities ASAP. This is especially important if you're planning a getaway as booking travel and accommodations can be tough with 10+ people.
Spend some time apart
You don't have to spend every second of your party together as one big group! In fact, we suggest spending a little time apart so you can get the best of both worlds. For example, if you're planning on going out for a night on the town as one giant squad, you may want to have separate dinners and/or pre-game parties with your individual friend groups before meeting up later at night.
Double up
Who says you can't have your cake and eat it, too. If you can't decide between a combined bachelor bachelorette party and two separate events, do it all. There's really no such thing as too many pre-wedding parties, so go ahead and enjoy yourselves.
Make a hashtag for your combined bachelor bachelorette party with our Bach Party Hashtag Generator »