8 Things the Mother-of-the-Groom Should Never Do
Want to slay your role as mother-of-the-groom? Here's everything you shouldn't do leading up to (and on) your son's wedding day.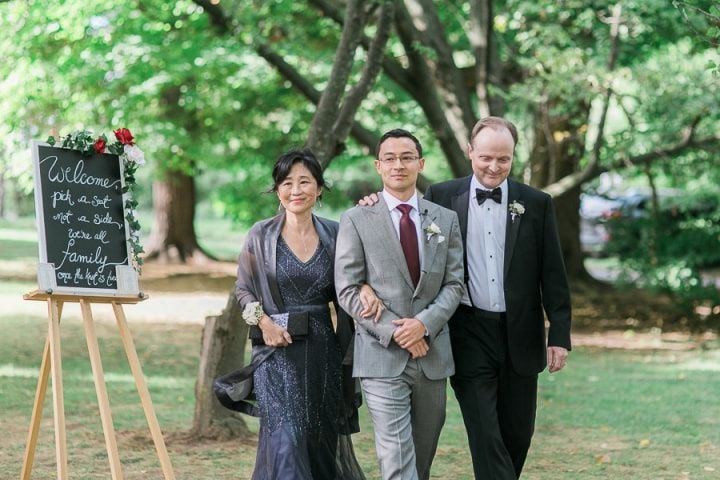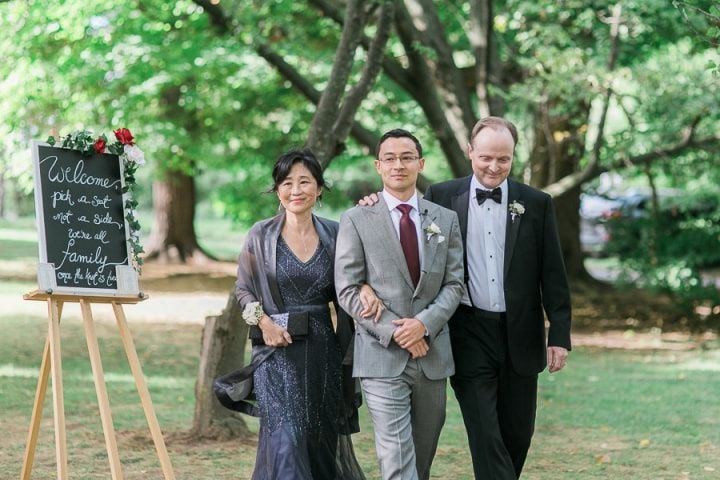 Your son's wedding is on the fast approach and you, the mother-of-the-groom, couldn't be happier. Seriously, you are downright jubilant. While you've already secured your spot as one of the VIP guests, you don't want to overstep any boundaries and irk your soon-to-be daughter-in-law during the planning process (or on the big day). From acting like a bridesmaid to making empty offers, these are all the things a mother-of-the-groom should skip doing.
Here are a few things a mother-of-the-groom shouldn't do.
Don't overshadow the bride's mother
The bride is going to want to share a few special moments with her own mother during her wedding planning journey. If you hear that they're going on a venue scouting mission or dress hunt, don't automatically invite yourself. Wait for the blushing bride to ask you to come along. If she doesn't, try not to get offended (I know, it's hard), she probably just wants to have a bit of one-on-one time with her mom.
Don't act (or dress) like a bridesmaid
Yes, you're one of the wedding's VIP guests, but it's important to remember that you're not part of the bridal squad. Unless you've received a formal invite, don't show up to the bachelorette bash or a group planning event. This kind of goes without saying, but you should also skip sporting the same ensemble as the bride's MOH. Opt for something in a different shade and silhouette to make it clear that you're not a bridesmaid.
Don't get too critical
As mother-of-the-groom, it's fine to offer up your opinion, but you don't want to be a complete Judgemental Judy. If you and the bride-to-be have radically different tastes, you probably won't love every linen and floral arrangement she picks out - and that's fine! If you feel strongly about something you can always make a suggestion, but don't get aggressive about it. Remember, you catch more flies with honey than you do with vinegar.
Don't steal the bride's spotlight with your mother-of-the-groom outfit
Yes, you'll want to look like a million bucks on your baby's wedding day, but don't go overboard. Skip wearing white - or any colour even close to white - to save yourself from awkward glances and the wrath of future daughter-in-law. Don't know what you should be sporting on the big day? It's best to ask for pointers. If you're already pals with the bride's mother, ask her for a bit of help in the wardrobe department, she's probably hunting for the perfect dress, too.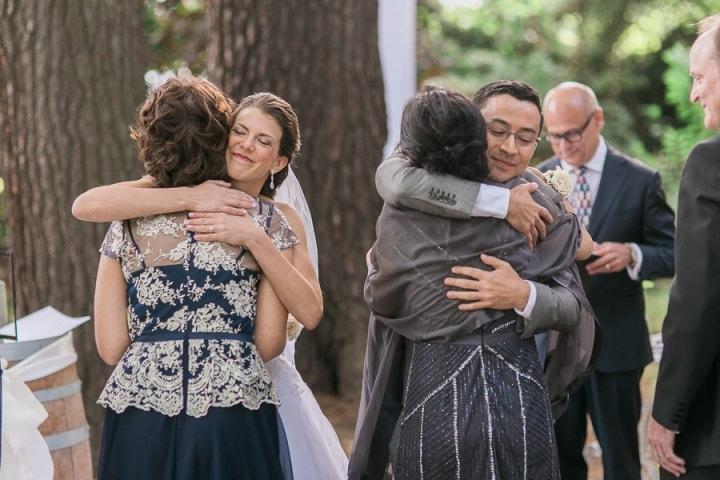 Don't try to invite extra guests
It's the norm to give the bride's family and the groom's family a set number of guests to invite to the wedding. This can be tough, especially if the happy couple is opting for a more intimate gathering. Fight the urge to request more invites and try your best to pick the ones that matter most.
Don't skip the pre-wedding events
There's a good chance you'll be on the guest list for most of the pre-wedding parties, and, as the mother-of-the-groom, your presence is kind of necessary. One you definitely shouldn't miss? The bridal shower. This will give you a chance to bond with your future daughter-in-law (and her friends and family) before everyone gets caught up in the crazy world of wedding planning.
Don't make promises you can't keep
This rule applies in all aspects of life, but really take it to heart if you're helping to plan a wedding. If you say you're going to package up hundreds of wedding favours, don't back out at the last second. The bride-to-be is depending on her nearest and dearest and you don't want to let her down so close to her big day.
Don't try to outdo the wedding with the rehearsal dinner
Typically, the parents of the groom (along with the parents of the bride) have a hand in planning the rehearsal dinner. If this is the case for you, don't take it as an opportunity to throw an extravagant, over-the-top soiree. Yes, it should be a night to remember, but it shouldn't be more magical than the wedding itself. Keeping things laidback and easygoing is the aim here.