Are you in need of a boutonnière style that is suited just for your groom style? Just check out these seven boutonnière ideas that will definitely help you accessorize on your big day. Whether you prefer a classic style or modern, just check out these ideas below:
Scabiosa Pods
These pods have a round shape and provide a unique focal point. Groom's looking for a boho style should opt for these accent flowers.
Rose
Rose boutonnières offer a classic feel, but an also offer a pop of color. We love this orange hued spray rose attached to this groom's pink stripped button-down.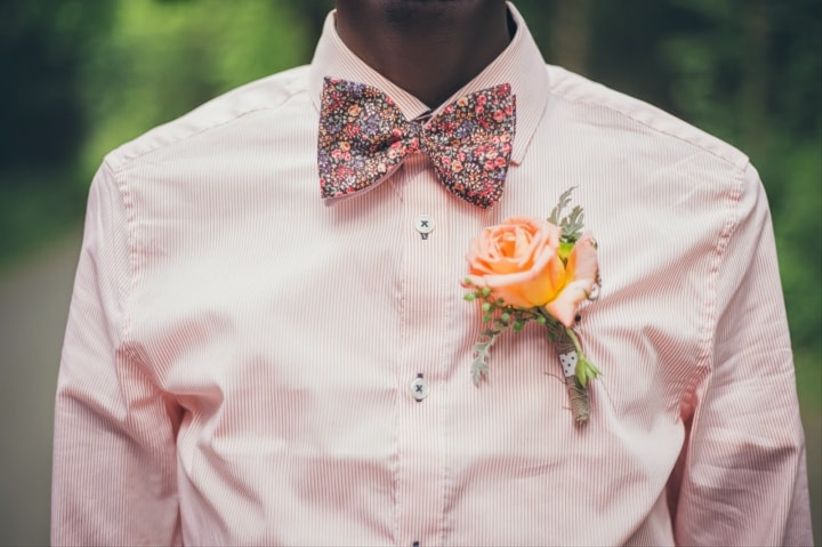 Thistle
Groom's who are having a barn or outdoor wedding should definitely wear a boutonnière featuring thistle! Also found in purple hues, this distinctive flower evokes a rustic feel to any wedding look.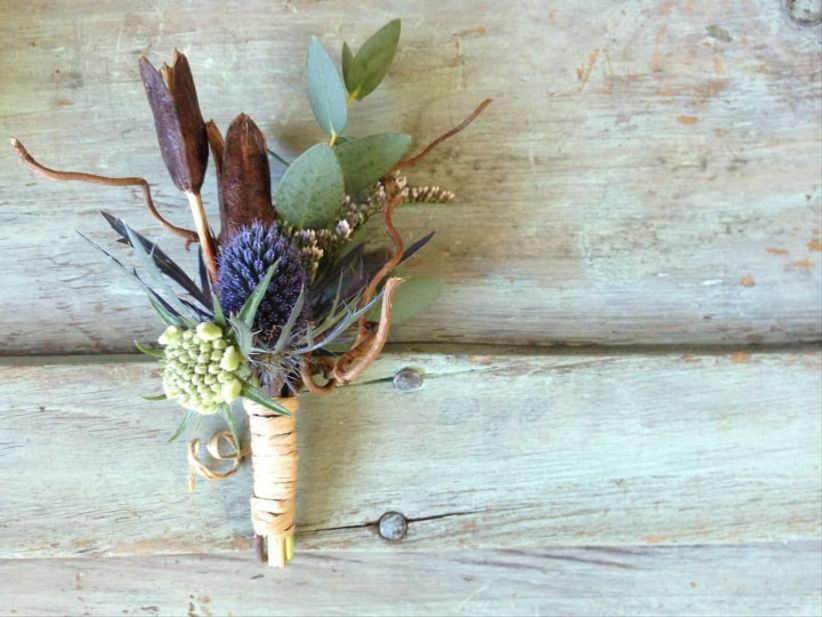 Succulents
These thick green plants offer a modern feel to your wedding attire. Their facinating shape can be found in all different sizes and pairs well with other blooms too!
Ranunculus
Rununculus are simliar to a rose, however they have a spiral focal point. You can easily dress this bloom up or down and its perfect for a vintage style.
Millet
This type of greenery exudes a relaxed look and pairs perfectly wiht ivory and other soft colored hues. We definitely suggest wearing millet in your boutonnière if you are having an outdoor ceremony.
Orchid
Perfect for destination beach weddings, this bloom exudes a tropical feel. Orchids can also be found in a variety of vibrant colors other than white, too.