5 Tips for Choosing a LGBTQ-Friendly Wedding Destination
Whether your plan is to escape to a far-flung island, roam the streets of Europe or head to a nearby town, here are a few tips for choosing a LGBTQ-friendly wedding destination.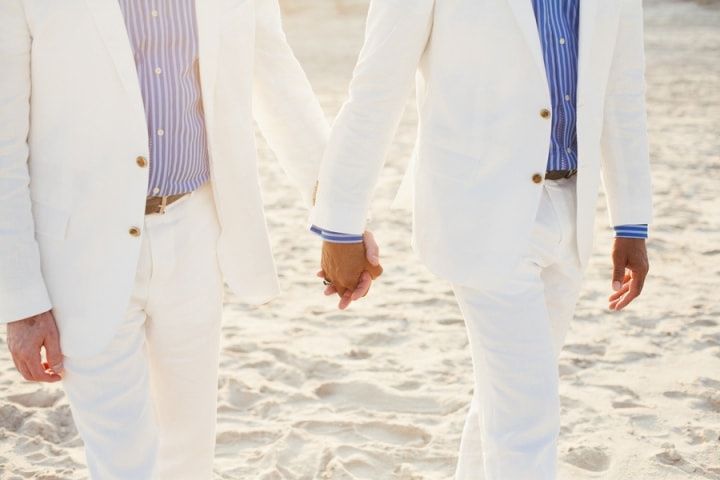 Whether your plan is to escape to a far-flung island, roam the streets of Europe or head to the inn two towns over, planning a destination wedding is full of barely contained excitement. Before you get too far into your wedding preparations, you want to be sure to choose a LGBTQ-friendly wedding destination. This is especially true if you plan on leaving the country. Though we've had marriage equality in Canada for more than a decade, the state of gay rights in other nations varies wildly. you wand to be sure your wedding destination and your wedding venue are places where LGBTQ folks are treating respectfully and same-sex unions are honoured.
Here are a few tips for choosing a LGBTQ-friendly wedding destination.
Learn the local laws
According to Pew Research Center, a nonpartisan political think tank, 22 nations recognize gay marriage worldwide, including Canada, the United States, New Zealand, South Africa and many nations in Europe like France, England and Spain. While marriage equality isn't a federal mandate in Mexico, some jurisdictions do welcome same-sex marriage. If your dream destination isn't one of those nations, don't dismay, though. Even more countries have anti-discrimination laws that protect LGBTQ couples when marriage equality isn't on the books yet. Research whether your preferred location has a law of this kind before making a final decision.
Get a feel for the destination's culture
Laws aside, there are places in the world that tend to be much more accepting of same-sex couples than others. Some places that don't legislate marriage equality have such a laissez-faire culture that you'll find plenty of vendors and venues who will happily serve your wedding. Think about places you've traveled personally, where your friends have gone and what you generally know about different locations to pick a LGBTQ-friendly wedding destination.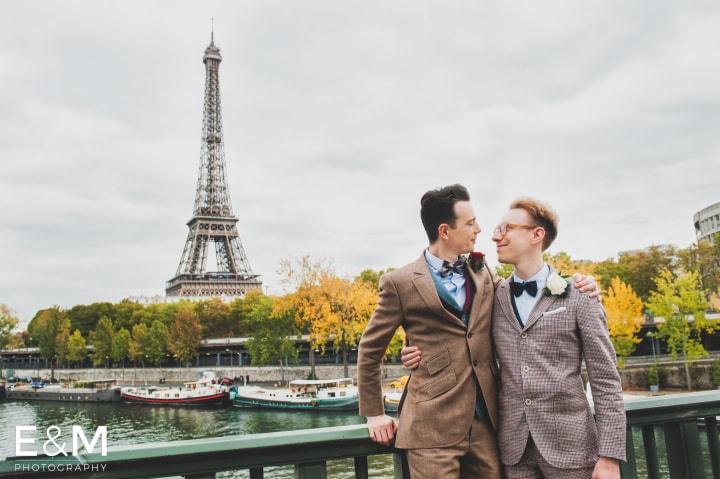 Do your online (and offline) research
If you have friends or family members who've attended or hosted same-sex weddings abroad at a LGBTQ-friendly wedding destination, learn all you can from these valuable resources. You might even be able to score names of specific resorts or local wedding planners who are experienced in LGBTQ weddings. When you can't rely on your personal network, wedding websites, travel review sites and forums can provide you with enough information to find a LGBTQ-friendly wedding destination. You can also begin to search for specific destination venues who are adept at accommodating LGBTQ couples. 
Find an LGBTQ-friendly venue
One way to get a feel for whether your venue is LGBTQ-competent is by simply contacting the venues you love and asking if other same-sex couples have been married there. If the answer is no, that doesn't have to be a deal-breaker for you, but you should know you might have to do a bit more coaching and educating on how you'd like your ceremony executed. You might need to do a bit more customization when it comes to your wedding package as well, as you might require some services twice, like hair and makeup for two both brides, or not need some parts of the package at all, like a boutonniere in a lesbian wedding.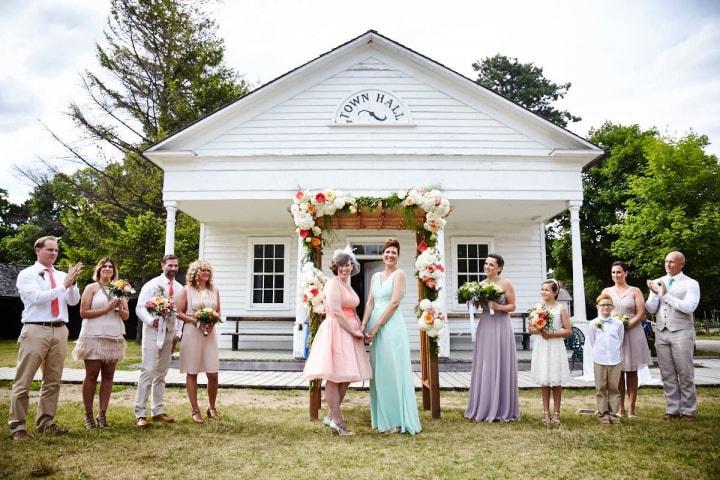 Prepare a few key questions
Once you've narrowed down your search, maybe located a couple of venues that seem perfect online, it's time to ask the hard questions. Ask which spaces are available to same-sex couples, as some destinations may offer up only a portion of their event portfolio to you. You might also want to ask whether the venue is willing to help you design a wedding package for your needs. Use this time to determine the venue staff's level of comfort with hosting your wedding, and make your final decision from there.