24 reviews
Quality of service

4.4 out of 5 rating

Response time

4.5 out of 5 rating

Professionalism

4.5 out of 5 rating

Value

4.3 out of 5 rating

Flexibility

4.5 out of 5 rating
8 User photos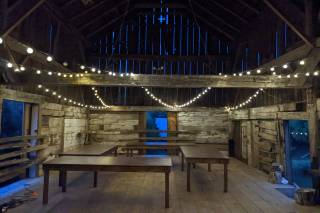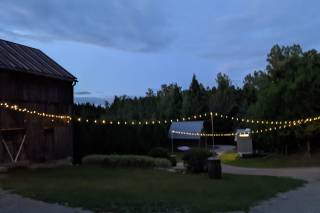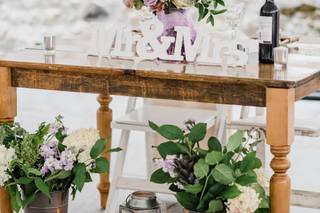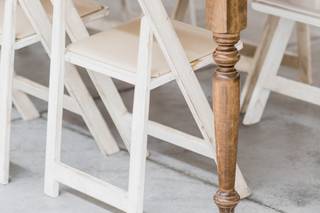 + 4

Photos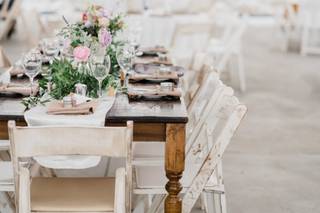 Joel C.

Married on 30/07/2022

Low quality lighting and support

Dan is a super nice guy, so I feel bad writing this review, but I was not at all pleased with the service he provided. We paid almost $1400 for what Dan called the "Wow" package. What we got was 5 back and forth lines, all at the same height of old battered string lights, with many bulbs out. The venue was a barn, with many rafters at different levels and I have seen amazing photos of lighting setups in this barn, but this was not one of them.

There were some cheap string christmas lights leftover from a previous wedding, and we think Dan used this as an excuse to do very little.

Dan was also not helpful in troubleshooting - There were 3 bulbs in a row that were out directly above the dance floor - when I contacted Dan to see if he could fix them he said he was far away but would see if anyone else was around, and then just never got back to me. Not exactly a "Wow" job. Very disappointing, and though I like Dan personally, I would not recommend him to others looking for lighting.

Marvelle Events's reply:

Thanks for your review Joel. I received your concern phone call 2 hours prior to your Wedding start time on Saturday afternoon. I installed the whole set up 48 hours prior with no concerns what so ever when I was in the area and you were onsite while we installed it. I was committed at another Wedding as it was Saturday afternoon of a long weekend and was up north battling traffic most of the way. With it being a long weekend no one was around to perform a last minute service call and I shortly after had sun stroke myself and was out of commission temporarily.

The light strands are one year old and were purchased new. there was 500lights in actuality , and 497 working I believe. The price also included an elaborate outdoor display, wine barrel uprights and illumination for an additional 250 feet criss crossing the driveway and illuminating to the washroom station. This configuration is very effective for security, safety and ambience. No one has ever mentioned the value of this service prior? It is simply can you please do it for me?

We pride ourselves on 110% commitment to excellence to beauty and service always. This last minute request was frankly not possible with the traffic and short timeframe.

On a sidenote, the entire display was damaged after installation while under this rental period, and parts were required to be replaced. Barrels were all moved, security cable straps chopped off and a lighting strand deemed inoperable. The end result was much more devastating than 3 light bulbs out, and required the entire display to be dismantled and reinstalled again yesterday prior to todays Wedding. Additional charges for damage and labour are pending. There was damage to the lighting belonging to the venue also.

Tia L.

Married on 12/09/2020

Amazing people & Beautiful pieces

Dan & Laura were so responsive and helpful through every communication. We were lucky have their beautiful pieces in our wedding and we got compliments on everything. Our vision for our wedding would not have come true with our Marvelle. Highly recommend them for any event! Thank you!

Stephanie

Married on 07/09/2019

Wonderful Wedding with Marvelle!

Great experience working with Marvelle! We hired Marvelle to do all of our furniture rentals for our wedding as well as the day-of coordination. Sarah and Laura were relaxed yet professional and took care of anything and everything that came up. They followed all of my notes perfectly...including moving the decor around as we moved from one space to the next, which I very much appreciated! They were great with their communication, flexible when we needed to make changes and overall ensured our day was seamless. They worked very well with all of our vendors as well. Thank you Sarah and Laura for the most wonderful day!!

Are you interested?

Send a message

Sarah C.

Married on 27/07/2019

Total disappointment - Money wasted

So disappointed in the service I've received and overall experience I've had with this company. I trusted Laura and Dan with one of the most important days of our lives and they're not willing to take responsibility for their mistakes and miscommunications. Less than three weeks before our wedding day, Marvelle presented us with a less than acceptable item that was meant to be a 'custom build', but the specifications were not to our standards. They keep telling us the specifications were never clear, but last time I checked, the vendor is supposed to confirm specifications BEFORE the start building something and guide you through the process as the expert, not the other way around. Why didn't they ask for the specifications and if we had in fact agreed on them, why weren't they documented/shared or included in the contract? My theory is that they took advantage of us to fund a build that was custom to THEIR specifications knowing that we talked about specifications only over the phone, nothing documented. Then they told us that instead of a custom build, they would keep the item and rent it out to make even more money on it. Sounds super legit....
When we expressed our concerns, we were met with a lot of push back and refusal to take our concerns seriously.
Marvelle claims they tried to fix it, but what they're not sharing is that they require even MORE money from us to 'fix it', beyond what we originally agreed to in the contract. Would you blame us for cancelling our contract with them?! We'd be crazy to give them anymore money than we already have - they're already refusing to refund the money we already paid them. In addition, we don't want them having anything to do with our wedding after the stress they've already put us through. I'm so upset even writing this.
And the kicker? We scrambled to find another vendor 2 weeks prior to our big day who will be delivering the custom build that Marvelle deemed 'impossible' to make, to our exact specifications, for less money, AND we own it. So we wont have to watch Marvelle rent out the piece that we paid to have made. Lesson learned. The other vendor has been provided outstanding service though, sending updates and progress photos and actually listening to our feedback/concerns. If you're interested, we're working with Kyle from The Goodwood & Co - you'll be seeing our custom build posted on their Facebook page in a few days.
My advice to other readers: Save yourself the stress and find someone else to work with for your wedding day. There are tons of other vendors who do the same thing and won't cause the headache.
Advice to Marvelle: Re-evaluate your customer service practices. You've completely lost our trust, respect, and business for good.

Marvelle Events's reply:

For this event, we took a non refundable deposit on a RENTAL order which included a custom build wall for this client as well as reserve the rest of their rental order. The design for the wall was sent over, the materials were purchased and a phone consultation was held to confirm the missing dimensions from the design, and go over safety concerns with the plan and then the wall was built. At no time were different dimensions offered from what was discussed and agreed upon over the phone until after the wall was completed to the specs that we were given.

We have offered several solutions to this situation including rebuilding the unit with different shelf dimensions, a refund on the wall portion of the non-refundable payment and even offering to let the client keep the rental wall unit once it was rebuild to the now provided specs due to them being upset with a miscommunication on the fact that it is a rental agreement - not a purchase order, which were all refused by the client. The only thing that we have not allowed is to be verbally assaulted, threatened and bullied by this client as we have tried to work along with them to fulfill our end of the agreement. Instead of them discussing the issues with us, and working along with us on this build, they chose to cancel the contract.

Ross C.

Married on 27/07/2019

They ruined our wedding, stay away!

THIS COMPANY RUINED OUR WEDDING! DO NOT USE THEM

Do yourself a favour and DO NOT trust your big day to this small, unprofessional company.

We hired Marvelle to build a custom dessert wall for our wedding. The dessert wall is important because it wasn't only being used to display our desserts, but it was supposed to cover and unsightly door with a bright red "exit sign". Our wedding planner provided them with a detailed sketch of the dimensions that we required.

Initially they were to build us a custom made wall that we were to keep. Half way through the process, they then told us that it is a rental, and that we won't be keeping it, but we would still be paying the full price. In the interest of time, we continued the process and accepted the fact it would be a rental, and the company would continue to make money from the dessert wall that we designed.

After numerous calls with my fiancee and our wedding planner, the company REFUSED to build our dessert wall with 12" shelves to hold 3 cake trays. They said they can only build shelves that are 6" deep. We asked for an update on the wall in early June, but they didn't inform us about the 6" shelves until just 3 weeks before our wedding. So we cancelled our entire order with them, but they kept a $640 deposit from us!!!! They are now refusing to pay us back, even though we never received anything from them except terrible customer service, and multiple headaches.

If you want a crying fiancee, stress and a bright red exit sign as the centrepiece of your wedding . . . go with these guys!

See attached pictures of the sketch we provided and what they built. . .

The $ amount spent is what they were going to charge us for them to build our design, and then continue to rent it to other people. After they refused to build it to the specs that we need, we cancelled our order, and they are keeping our $640 deposit

Marvelle Events's reply:

For this event, we entered into a Rental Agreement which included a Custom Dessert Wall - It was never a purchase order.

A sketch and overall dimensions (Height and Width of the Wall Unit) were sent over ahead of time and during a phone consultation that was held to finalize the build details, the shelving sizing was discussed and confirmed verbally. Over the period of the build, there were no updates to the sizing of the shelves that were required beyond what was initially discussed over the phone. When the client inquired to the build progress, we had sent over a picture and then it was brought to out attention at completion that the shelves needed to be larger to accommodate the desserts trays that were much larger then discussed on the phone originally. We have offered to increase the shelve sizing and even redesign this unit to meet their "now provided" dimensions and make it structurally be able to support what they are looking for (especially the added weight of the items) and the client has refused to work with us on this and outright cancelled the order without us even being able to fix it to what they need.

While I fully agree that the changes need to be made to make their product work on this unit, this client has not even given us a chance to change the wall to reflect this to what is now needed. Instead, they have chosen the route of fighting instead of working together with us.

What has not been reviewed here are the several attempts and options that have been offered to make this right and work together to fix this up. As well we have even gone as far as to offer a refund for the 'Wall Unit' portion of their initial payment for something that was built to spec and then after the fact change the sizing from what was discussed.



Sharon C.

Married on 24/05/2019

Organized, Responsive and Creative

Laura and her team did an amazing job of finding the balance we were looking for in our wedding. She listened to us and provided great suggestions. She is also one of the most organized people I've ever encountered. She is a pleasure to work with.

Thank you Laura

Marvelle Events's reply:

Thank you Sharon and Mark - it was such a pleasure to work with you both for your wedding. Keep enjoying each other and married life!

Cristina L.

Married on 04/05/2019

Amazing month-of coordination service!

After booking some rentals with Marvelle Events, we decided to hire Laura as our Month-of Wedding Coordinator. It was one of the best decisions we made for our wedding. Laura was absolutely fantastic to work with. She seamlessly took over the planning a month before our date. She liaised with vendors and ensured that all the last minute details were attended to. She made the last days and weeks leading up to the date manageable for a DIY bride. She was professional, courteous, and kind from beginning to end.

On the day of our wedding, Laura pulled everything together beautifully. She used her creative style and eye to make the venue look gorgeous. Her calm demeanour kept me incredibly calm and stress-free throughout the entire process (especially the day of!) because I knew she had everything under control and would be able to deal with anything that came up.

We had so many comments from our close family and friends about how great Laura was and we couldn't agree more. I would recommend Marvelle Events coordination service (and rentals!) to anyone getting married in the GTA!

Marvelle Events's reply:

Thank you so much Cristina & Dave! We loved working along with you all for your wedding. Congratulations again.

Kinga P.

Married on 05/08/2018

Awesome Vendor!

Laura is an absolute pleasure to deal with. Her response time is incredible and quotes very prompt. She catches details and revises any requests with no issues. She met with me to get a better idea on my ideas and helped me create our vision. She is on schedule and organized. She created a wonderful setting both indoor and outdoor and accommodated last minute requests. Thank you Marvelle!

Marvelle Events's reply:

Thank you for your kind words Kinga. It was an absolute pleasure working along with you both for your wedding. Thank you for choosing us!



Danielle D.

Married on 04/08/2018

Highly Recommend!

We rented some furniture & décor from Marvelle Events for our wedding - harvest tables, chairs, settees, table runners, table numbers, chalkboard - and they looked absolutely beautiful. We also hired Laura for day-of coordination and are so glad we did. She made a timeline for the day, organized all our vendors to make sure they knew where/when to set up, and did the set-up and decorating on the morning of the wedding. So glad we didn't have to worry about any of this on the wedding day - we could just focus on getting ready. Laura was so lovely to work with. She is very reliable, detail oriented and has a great eye for style. Communication was quick and easy. I would highly recommend Marvelle Events!

Marvelle Events's reply:

Thank you very much Danielle & Matt for choosing Marvelle to be such a big part of your wedding. We adored working hand in hand with you to make it all happen.



Jenna F.

Married on 23/09/2017

On the slightly expensive side, but reliable service with good quality product. We got exactly what we asked for, which was lighting above the dancefloor, uplighting to reception walls and outside waterfall. Took our wedding decor/ambiance to the next level.
Are you interested?
Send a message