25 Jazzy Wedding Processional Songs
Take your processional to the next level by walking down the aisle to jazz music instead of classic Wagner.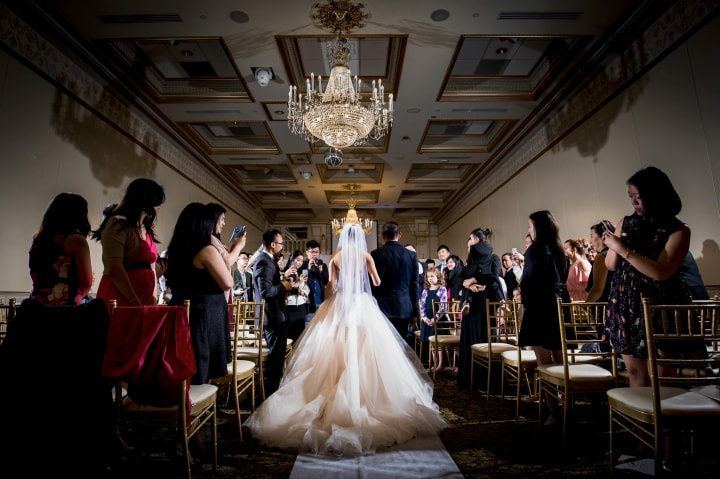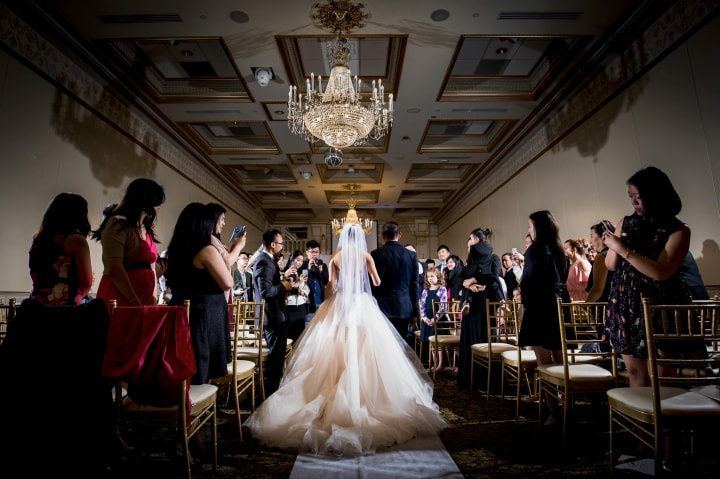 If you're hosting a swanky affair, a jazz processional song may be the perfect track for you to waltz down the aisle to. Frank Sinatra, Billie Holiday, Diana Krall and more have discographies filled with swoon-worthy tracks that'll make your heart sing. Whether you're in the market for something instrumental or a song with soft and sweet lyrics, you've got jazz wedding music options. Pro tip: because the beat isn't as slow and steady as traditional wedding ceremony songs, you'll definitely want to do a few practice walks to get your strut right.
Here are a few of our favourite jazzy wedding processional songs.
Dream a Little Dream of Me - Ella Fitzgerald & Louis Armstrong
All of Me - Billie Holiday & Eddie Haywood
Let's Fall in Love - Diana Krall
The Way You Look Tonight - Frank Sinatra
Misty - Johnny Mathis
You and I - Michael Bublé
The Very Thought of You - Frank Sinatra
A Kiss to Build a Dream On - Louis Armstrong
My One and Only Love - John Coltrane & Johnny Hartman
Our Love is Here to Stay - Natalie Cole
They Say It's Wonderful - John Coltrane & Johnny Hartman
Unforgettable - Nat King Cole
You're Always on My Mind - Sam Cooke
You're My Everything - Jerry Vale
It Had to Be You - Clark Younger
At Last - Etta James
What a Difference a Day Made - Dinah Washington
Embraceable You - Sarah Vaughan & Clifford Brown
Over the Rainbow - Melody Gardot
What a Wonderful World - Eva Cassidy
Be Here to Love Me - Norah Jones
Put Your Head on My Shoulder - Michael Bublé
Stella by Starlight - Miles Davis
For Once in my Life - Tony Bennett
Chances Are - Johnny Mathis
For more jazzy wedding ceremony song ideas, consult wedding musicians and DJs on WeddingWire »