Honeymoon Packing Checklist
Prone to overpacking or underpacking? Use this checklist to guide you as you stack your suitcases for your honeymoon.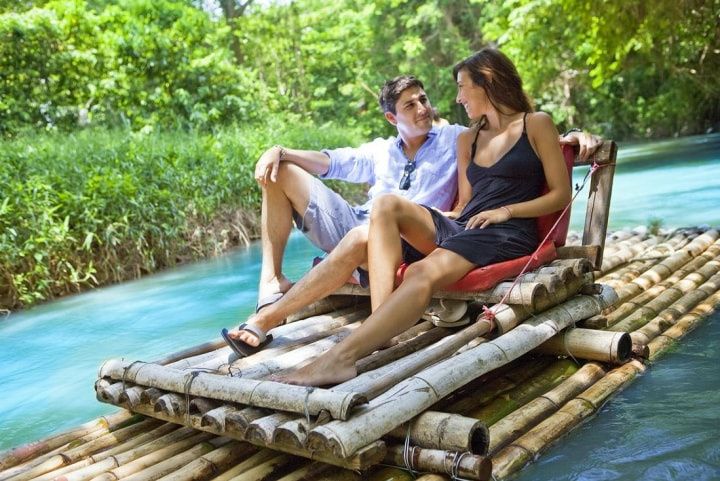 Ready to ride off into the sunset with your new spouse? Well, before you hop aboard any planes, trains or automobiles and head for the honeymoon destination of your dreams, you're going to have to sort out your luggage. Now, you'll want to be prepared, but you don't want to overpack for your vacation. Use this honeymoon packing checklist as your guide and you should be more than ready for a killer holiday without any extra stuff to drag you down.
Here is your complete honeymoon packing checklist.
Essentials
These are all the things you won't get far without. You'll want to double check that you have all of these before you leave home or you might not even make it onto the plane.
Plane or train tickets
Passport
ID (driver's license or other)
Credit and debit cards
Photocopies of important documents
List of important phone numbers (housesitter, doctor, etc.)
Prescription medicine
Carry-On Must-Haves
You'll want to stuff your carry-on with entertaining goodies for your plane ride, plus a few essential items that may be useful in the air, at the airport or when you're travelling from place to place. Keep in mind that you should choose a bag that'll come in useful on your journey later on, like a backpack or tote bag (you'll be thankful when you want to spend a day gallery hopping or at the beach).
All of your essentials (see above)
Wallet (with cash, including some currency for where you're headed)
Mini first-aid kit (include motion sickness pills!)
Reading material (could come in the form of a tablet or Kobo)
Comfy sweater for the plane (yes, even if you're going somewhere balmy)
Water bottle
Phone and charger
Music device
Headphones
Camera
Snack
Small travel bag of makeup/skincare
Her packing list
Ladies! It's time to put your luggage together. This list is geared at warmer climates, so if you're heading north for your holiday, you'll probably want to throw in a few extra sweaters, some snow boots and a parka. Pro tip: choose clothes that won't easily wrinkle or crease so that you don't have to spend your mornings steaming and ironing.
Light jacket (bonus points if it repels rain)
Sweater(s)
Casual dresses/rompers
LBD/night out outfit(s)
Jeans
Leggings
Shorts/skirts
Tees and tanks
Bathing suit(s)
Cover-up for the beach
Comfortable walking shoes
Sandals
High heels/fancier footwear
Socks, bras, undies
Must-have accessories (hats, sunglasses, scarves etc.)
Everyday makeup essentials (concealer, mascara, eyebrow pencil, etc.)
Everyday skincare essentials (cleanser, serum, moisturizer, etc.)
Everyday haircare essentials (brush, comb, hair oil, etc.)
Lip balm
Sunscreen
Tampons
Deodorant
Perfume
Toothbrush and toothpaste
Razor
Contacts, contact case, contact solution and/or glasses
Nail kit
His packing list
OK, guys, it's time to pack your bags. Remember, if you're heading somewhere where the weather is bound to drop a few degrees, you'll want to be armed with extra sweaters and winter gear, so take that into consideration.
Light jacket (bonus points if it repels rain)
Sweater(s)
Jeans or casual slacks
Nice slacks or trousers
Shorts
Tees/tanks
Button down shirts
Blazer
Swimsuit(s)
Comfortable walking shoes
Sandals
Fancier footwear
Socks and underwear
Must-have accessories (hats, sunglasses, scarves etc.)
Everyday skincare essentials (cleanser, serum, moisturizer, etc.)
Everyday haircare essentials (brush, comb, pomade, etc.)
Lip balm
Sunscreen
Deodorant
Cologne
Toothbrush and toothpaste
Razor
Contacts, contact case, contact solution and/or glasses
Condoms
Nail kit