Everyday People Typewriter Poems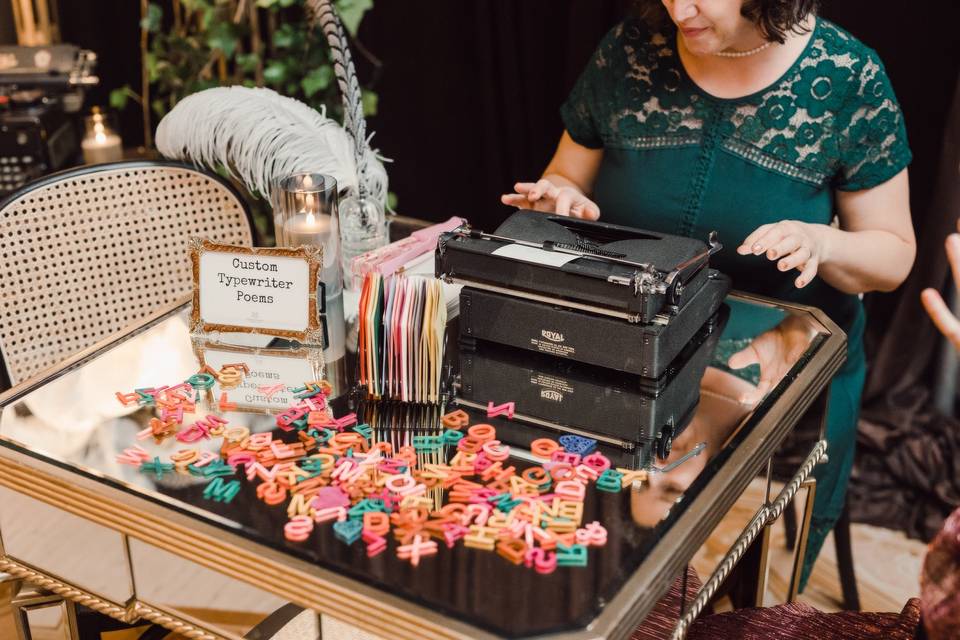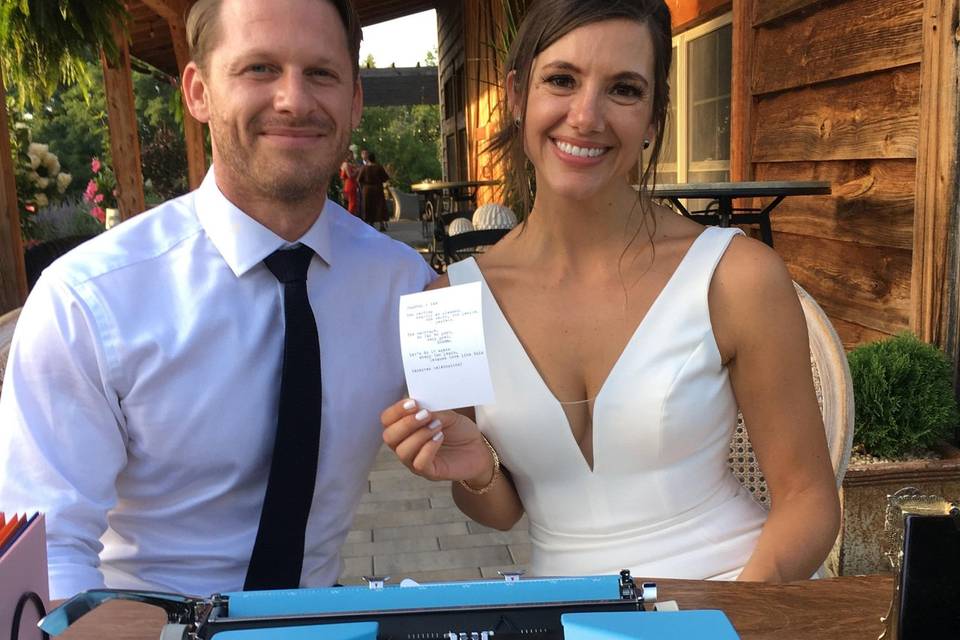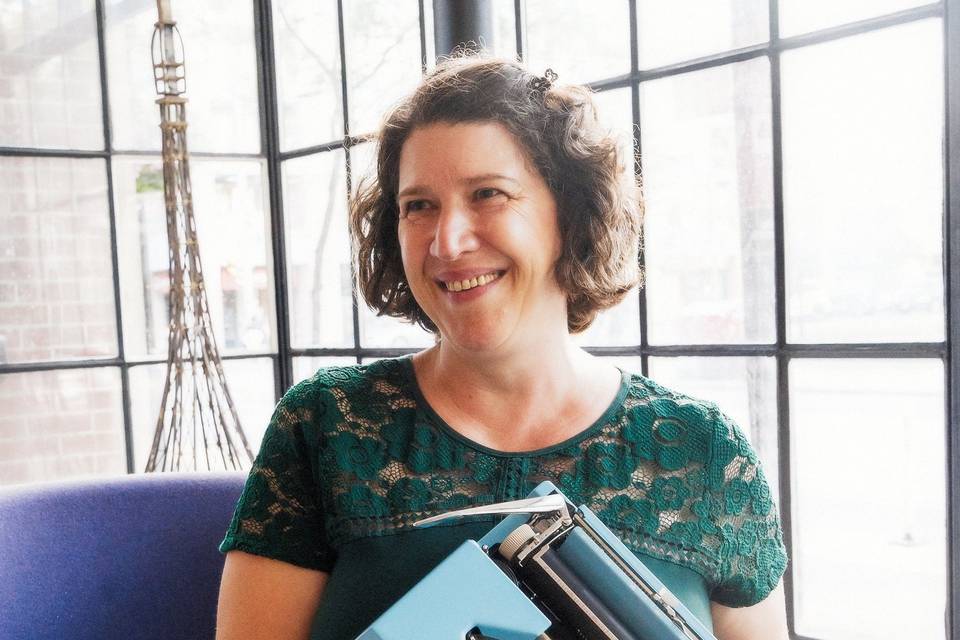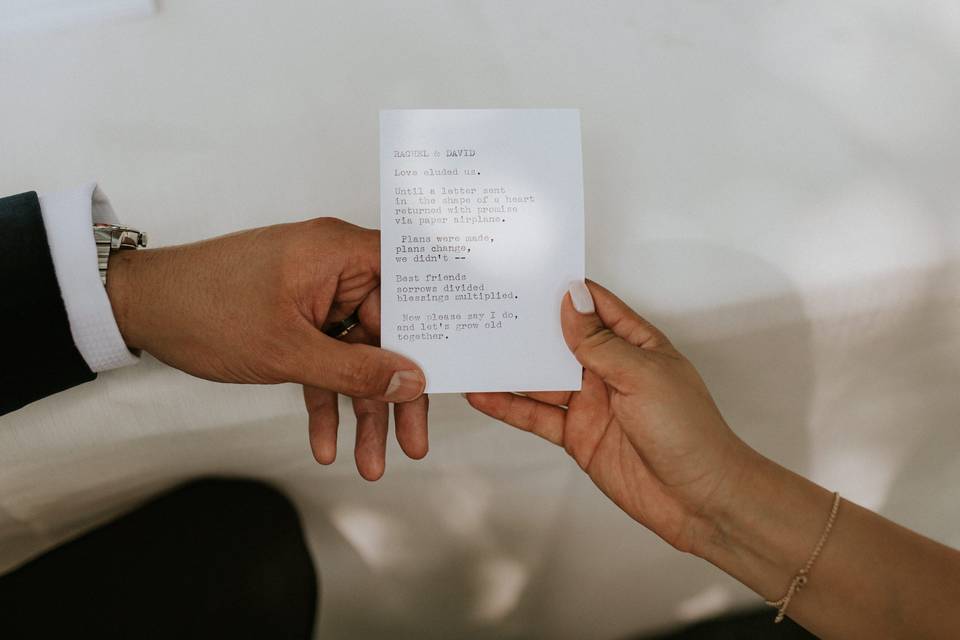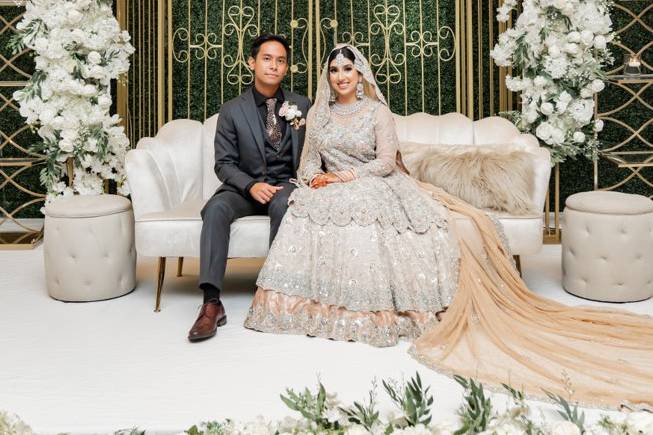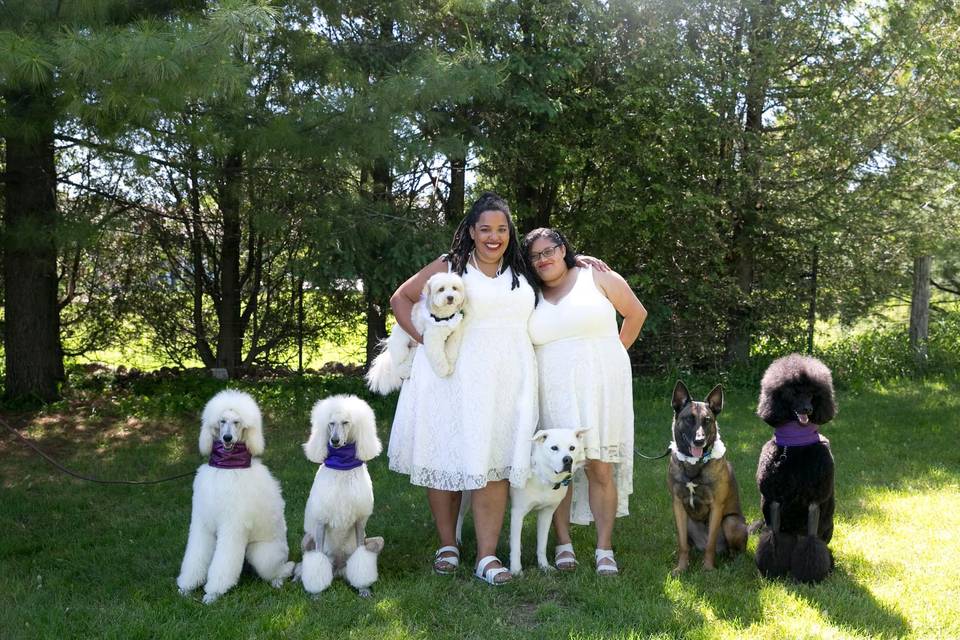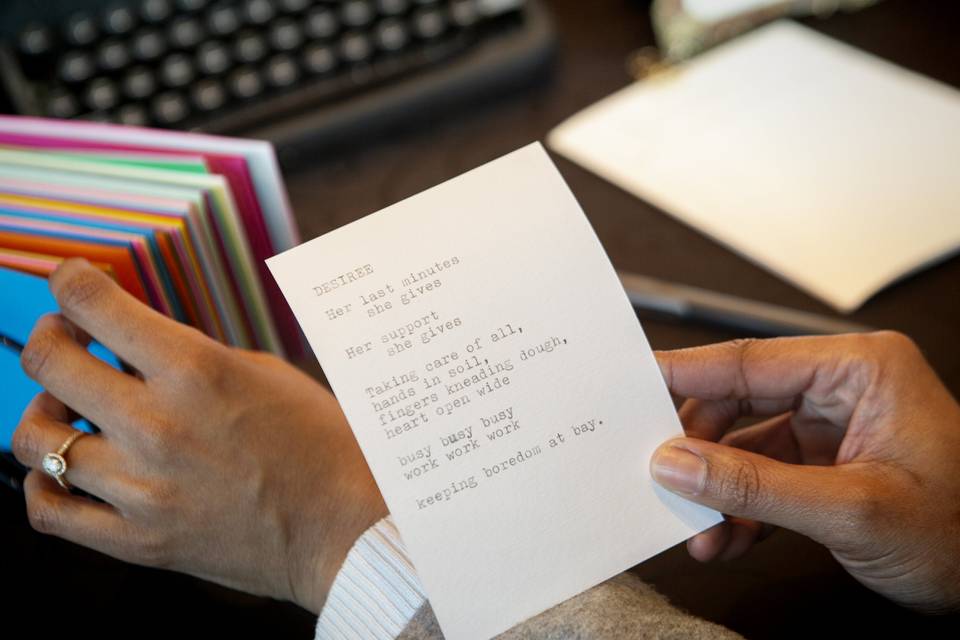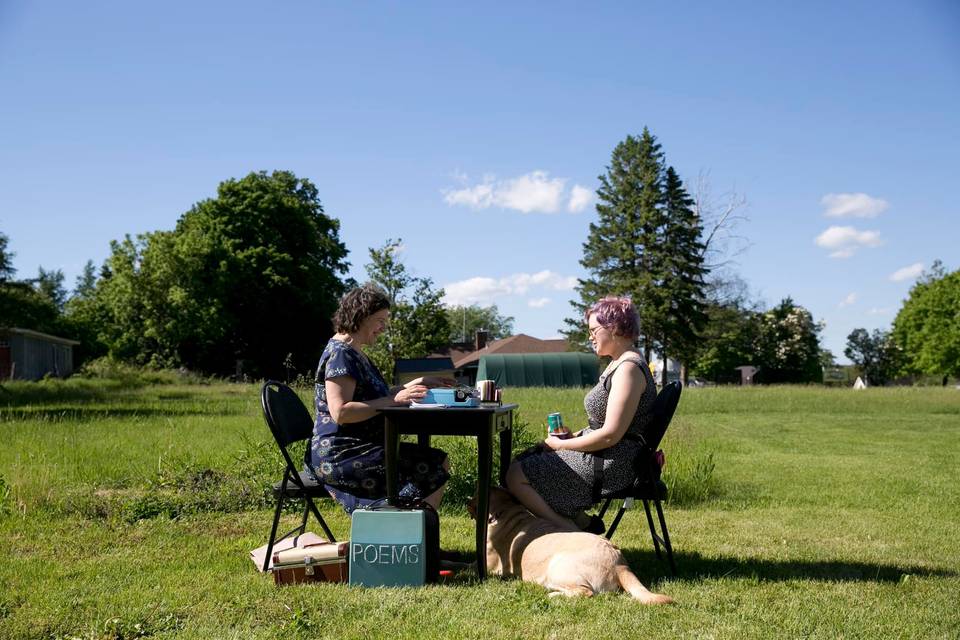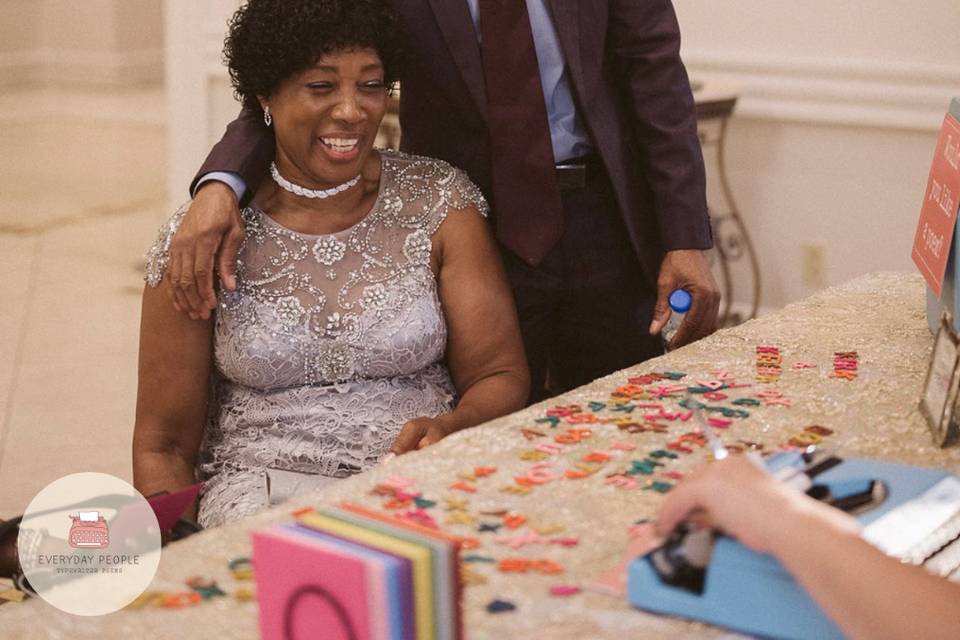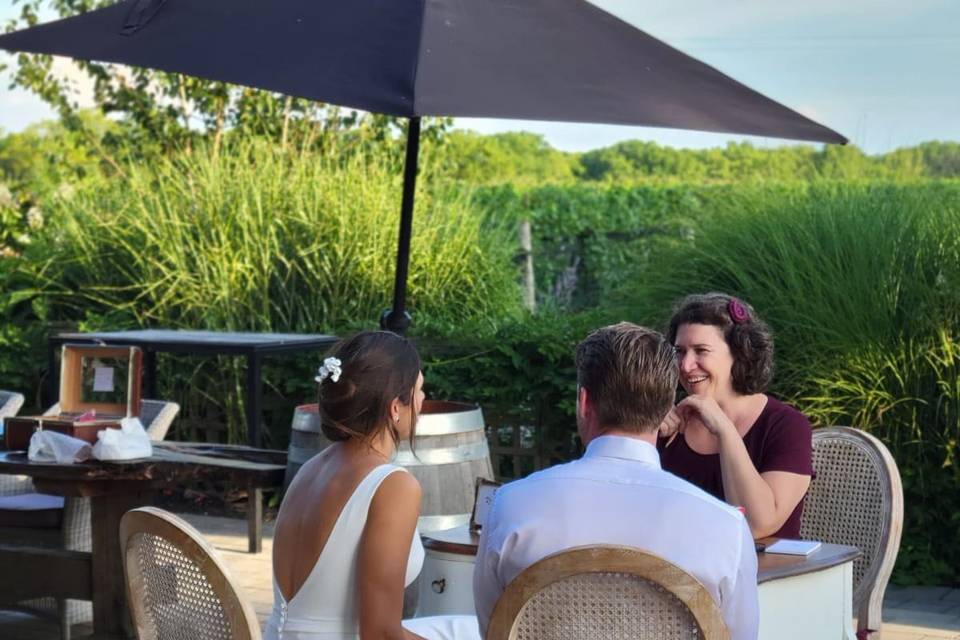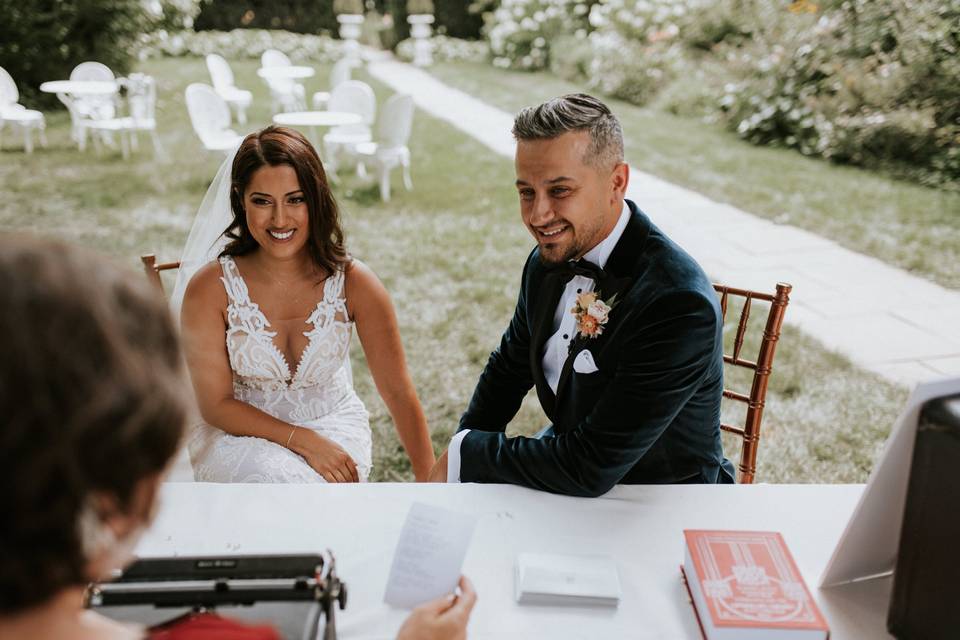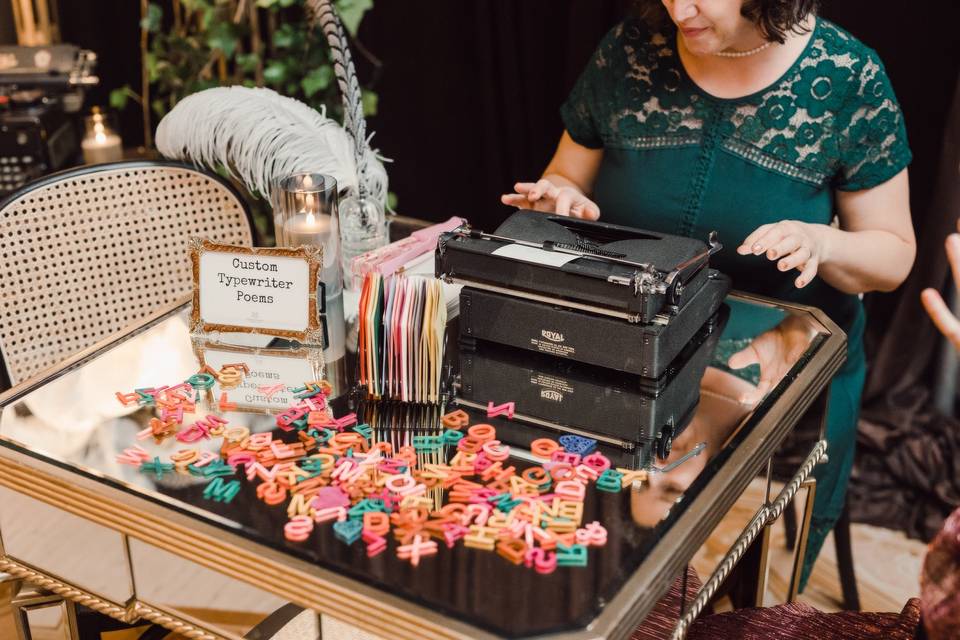 About
Custom poems written on a typewriter for your guests to take home.
Impress your guests with a fun and interactive idea that entertains and leaves them with a sustainable and memorable party keepsake they'll treasure.
............
Reviews
"This was so gorgeous and such a beautiful experience not only for us but for all of our guests. Your poetry continues to live on in all of our homes. Thank you so much Cathy for the beautiful memories on our wedding day." - Rachel + David
"Cathy was amazing to work with and provided such a wonderful personalized experience for our guests. Every time I walked by I could see a glimmer in the eye of the person holding their poem. She was definitely a hit of the party!" - Mad Bash Group
"Cathy was wonderful at our wedding! Our guests were very happy with their personalized poetry about their relationships, families and even pets. The typewriter poetry station was definitely unique and memorable." - Feryaal + Ali
"We are so pleased to team up with her and recommend her unique talent to clients who are looking for a fresh yet nostalgic idea to entertain and impress guests at any function. Her customized poems created on the spot inspired smiles, laughs and tears of joy and left people with something they can take home." - Pegasus Hospitatily Group
............
About

Cathy Thorne, a spontaneous typewriter poet based in Toronto, has seamlessly combined her passion for poetry, people and old-school typewriters into a thriving business. With a background in improvisational theatre, creative writing and visual arts, Cathy writes on-the-spot personalized poems at weddings and events, creating thoughtful keepsakes for guests. Her poems are heartfelt, spirit-boosting and sometimes cheeky. Believe it or not, the whole process takes only about five minutes!
To encourage people to embrace their inner poet, she has also developed a one-hour poetry writing workshop. With no experience necessary, attendees learn how to clarify and organize their thoughts quickly and creatively through a series of short, fun exercises, ultimately resulting in each person creating a poem that has special meaning to them.
She is the author of Unlightenment: A Guide to Higher Consciousness for Everyday People (Adams Media, Simon & Schuster), and her work has been featured in multiple print publications, including The Toronto Star, The Oxford University Press and St. Martin's Press. She's been interviewed on CBC Radio's Metro Morning and Here and Now. Her commissions include work for Unilever's Dove, Papyrus-Recycled Greetings and Toronto Arts Foundation. She is an associate member of The League of Canadian Poets, is on the Program Advisory Committee for the Fine Arts Studio at Centennial College and is a receiving participant in The Writer's Union of Canada Poetry Membership Program.
She is currently working on a chapbook of poetry entitled Shift.
More information
What is the appropriate age range for your audience?
What is the starting price for your wedding entertainment services?
Any other questions?
Request pricing
Meet the team
Cathy Thorne
Typewriter Poet
I love poetry, people and old-school typewriters - and I've found the perfect way to combine all three! I write on-the-spot personalized poems at weddings creating wonderful keepsakes for your guests.
Map
2938 Dundas St. West, #531 M6P 1Y8 Toronto&nbsp(Ontario)