Be Flawless Beauty Bar
Premium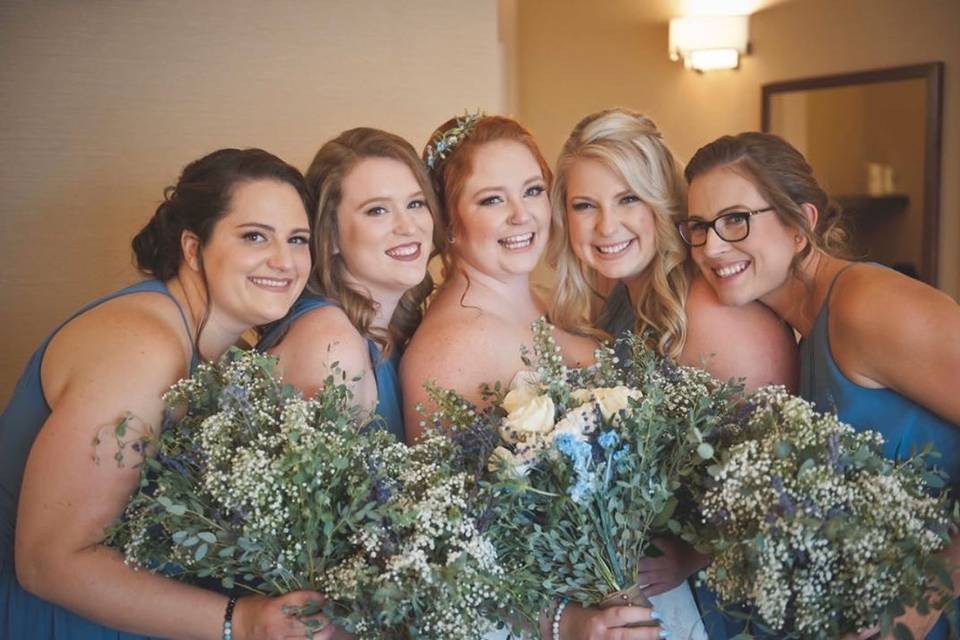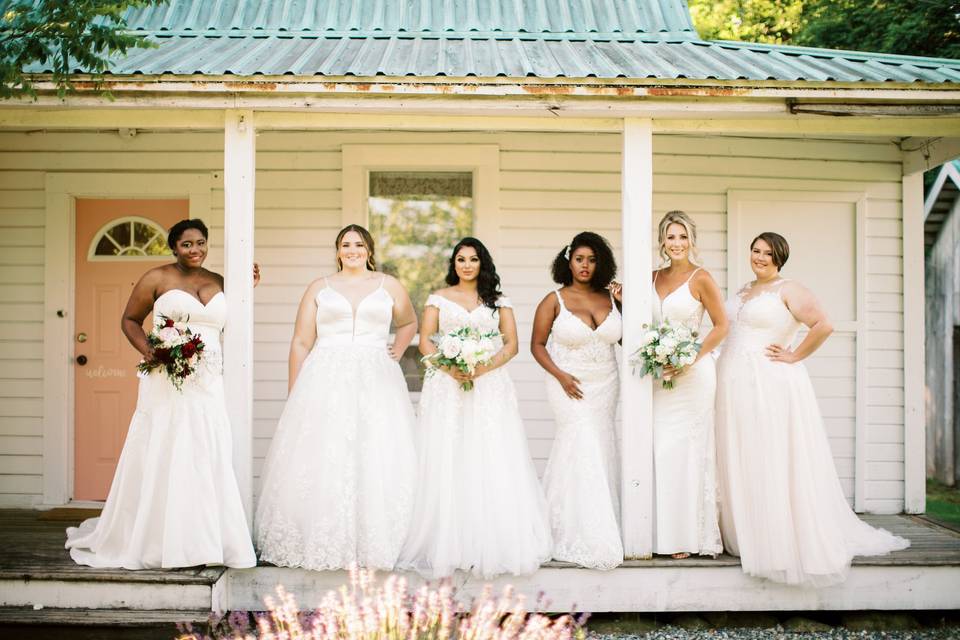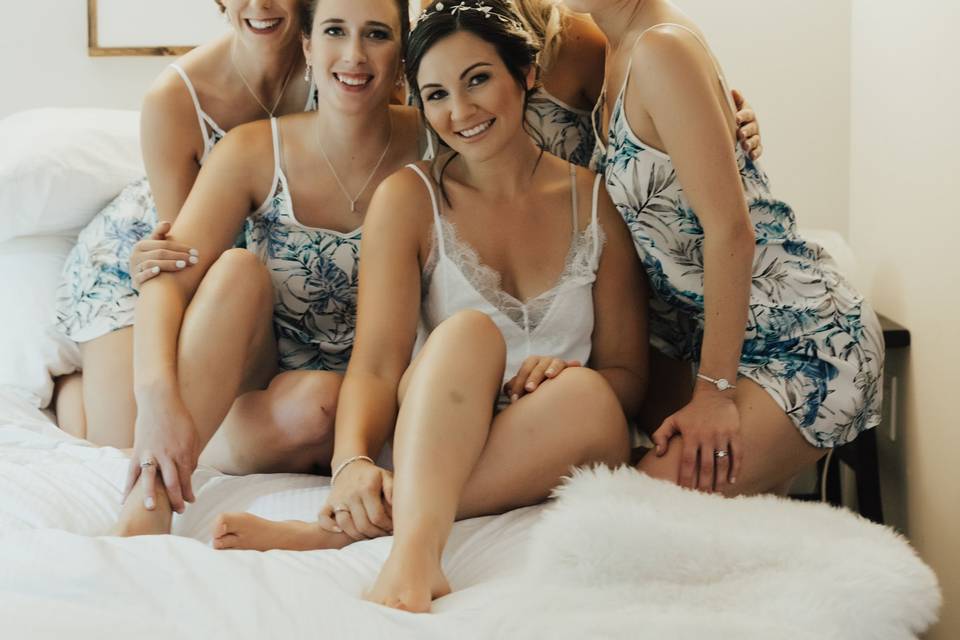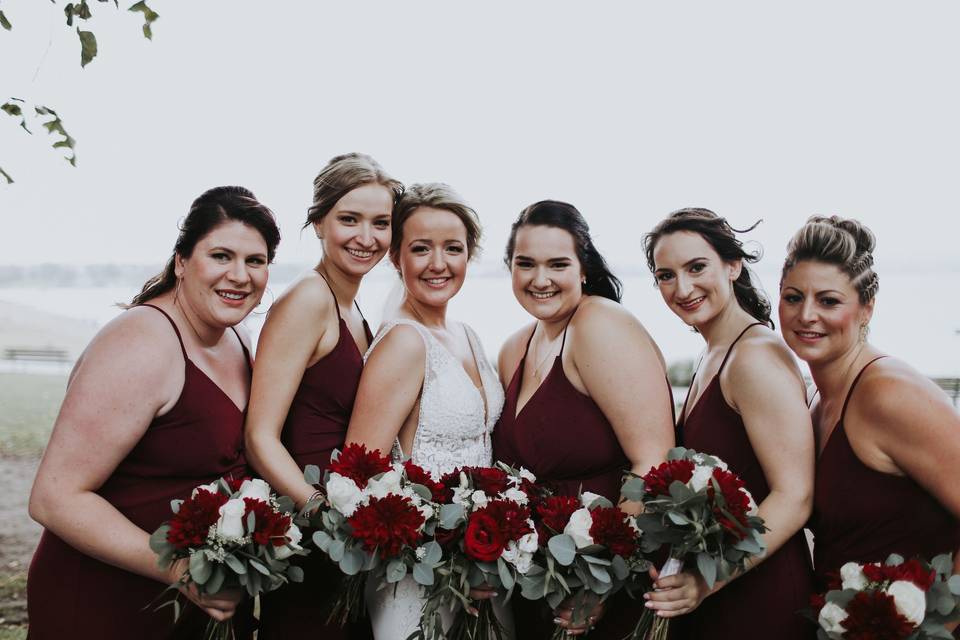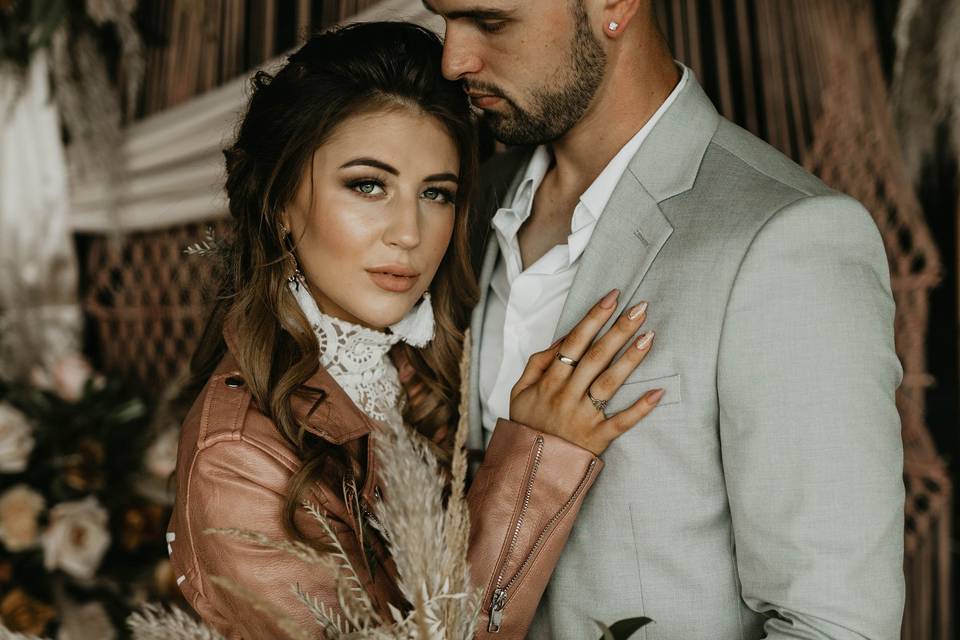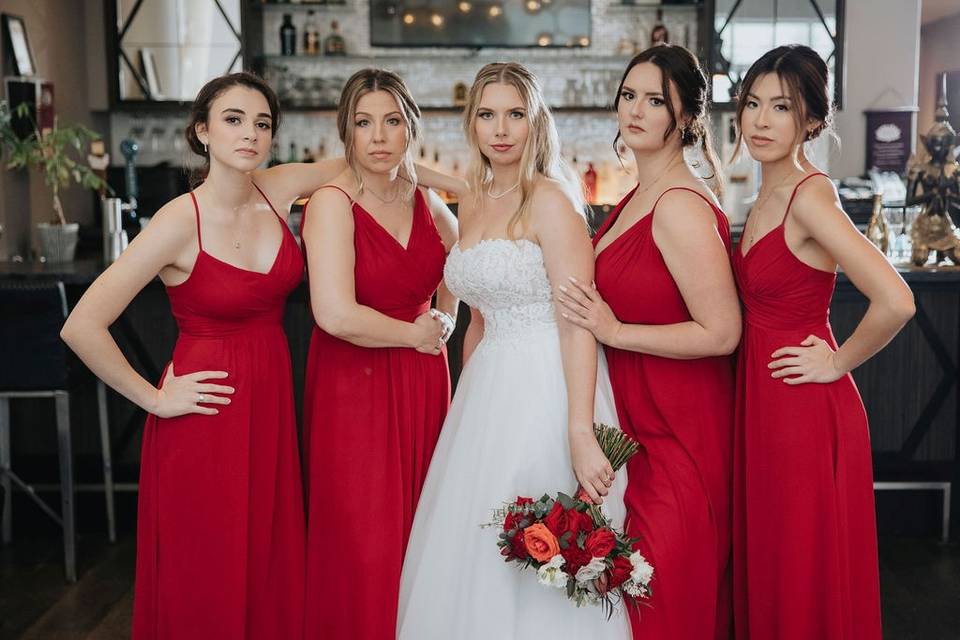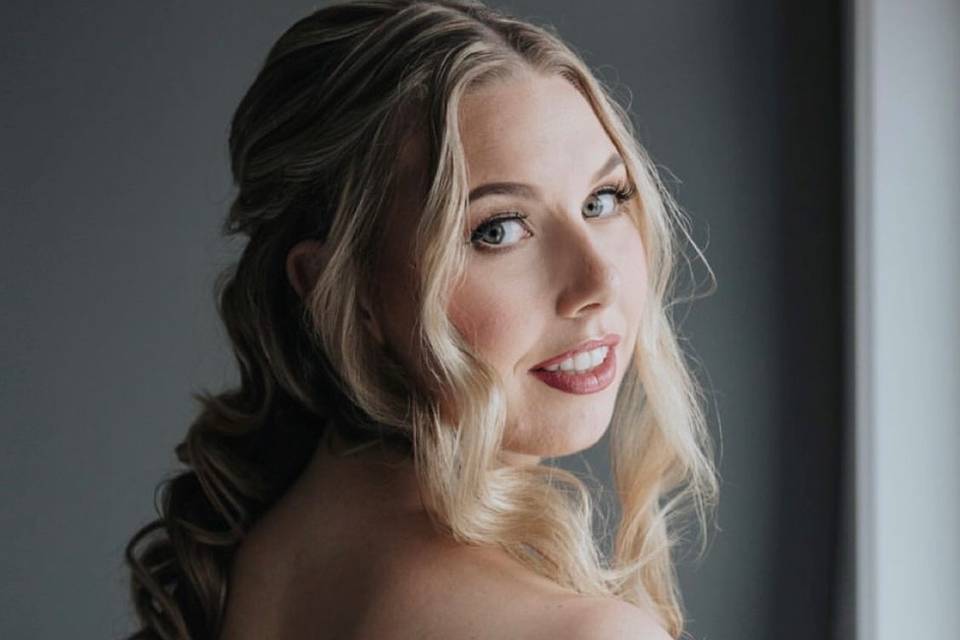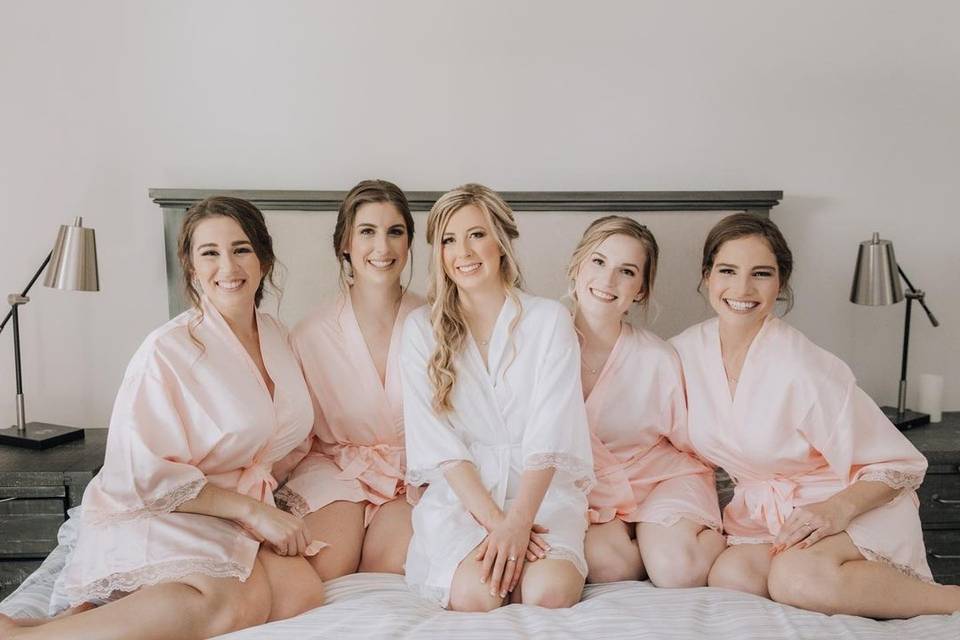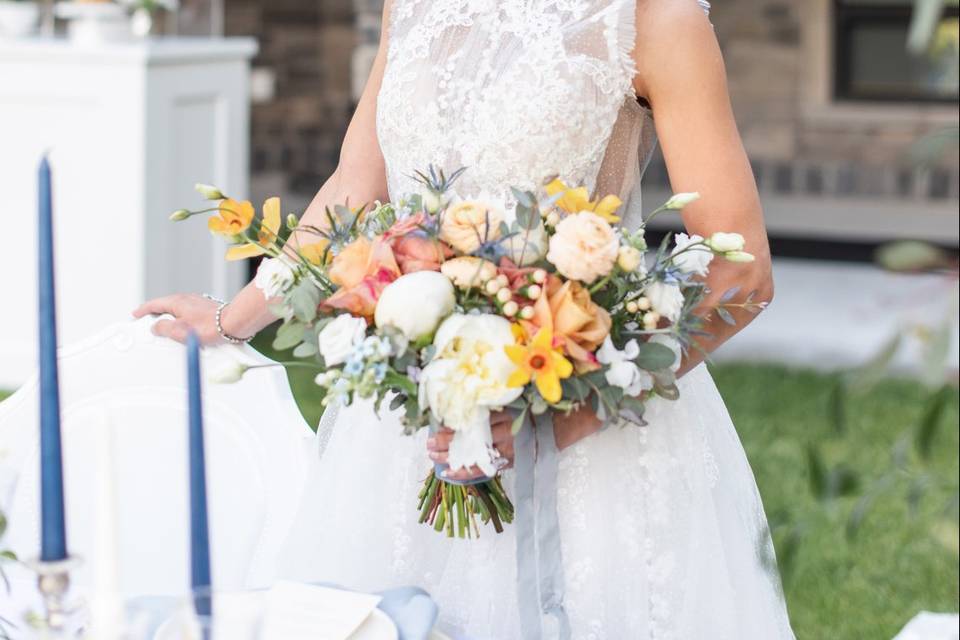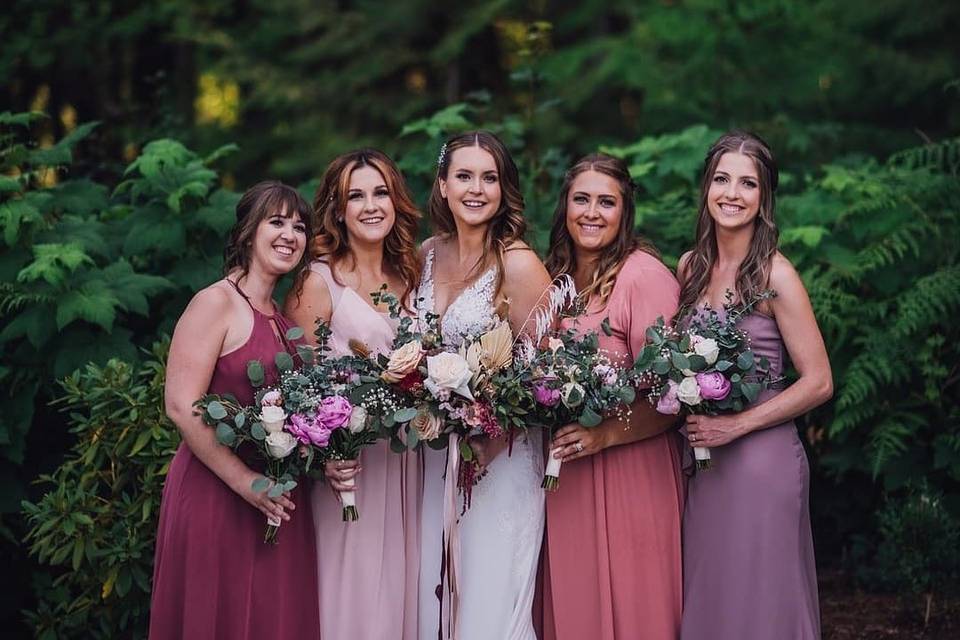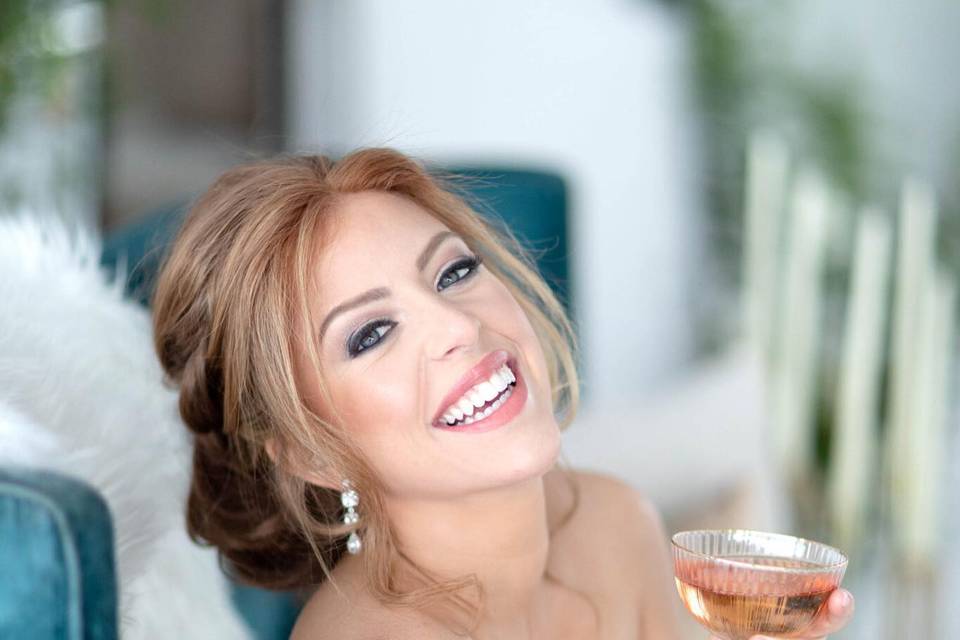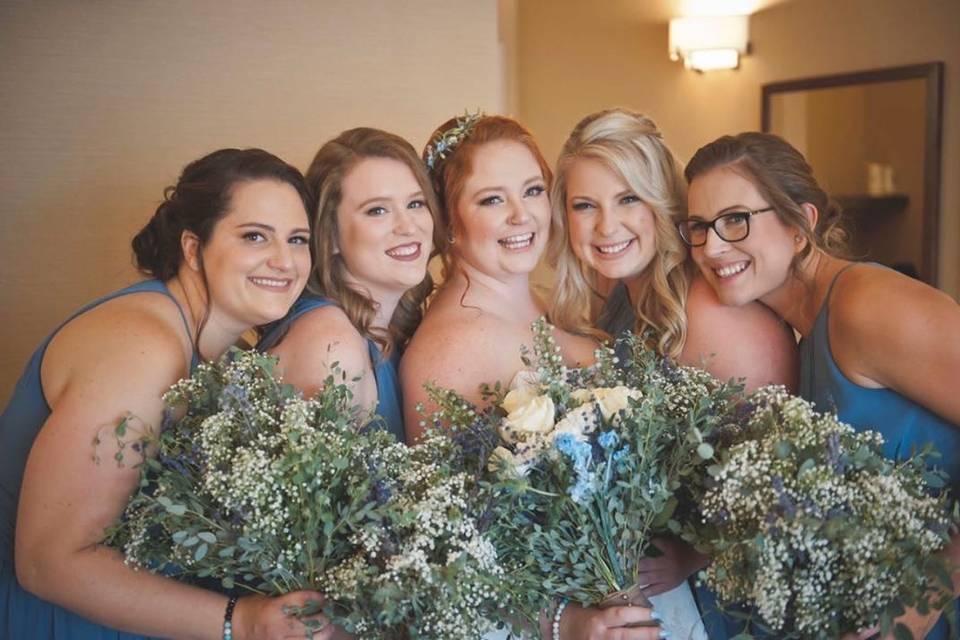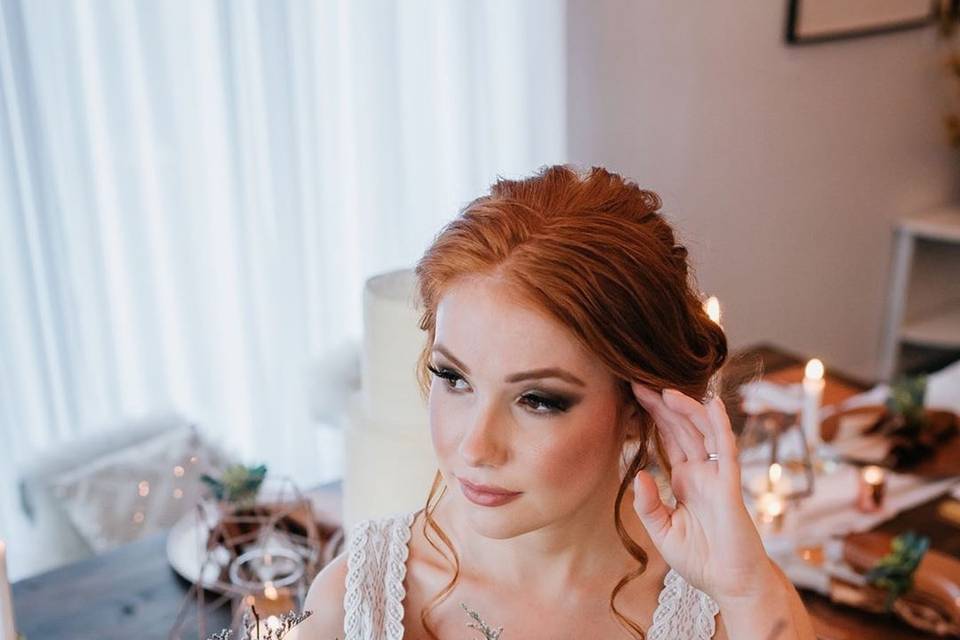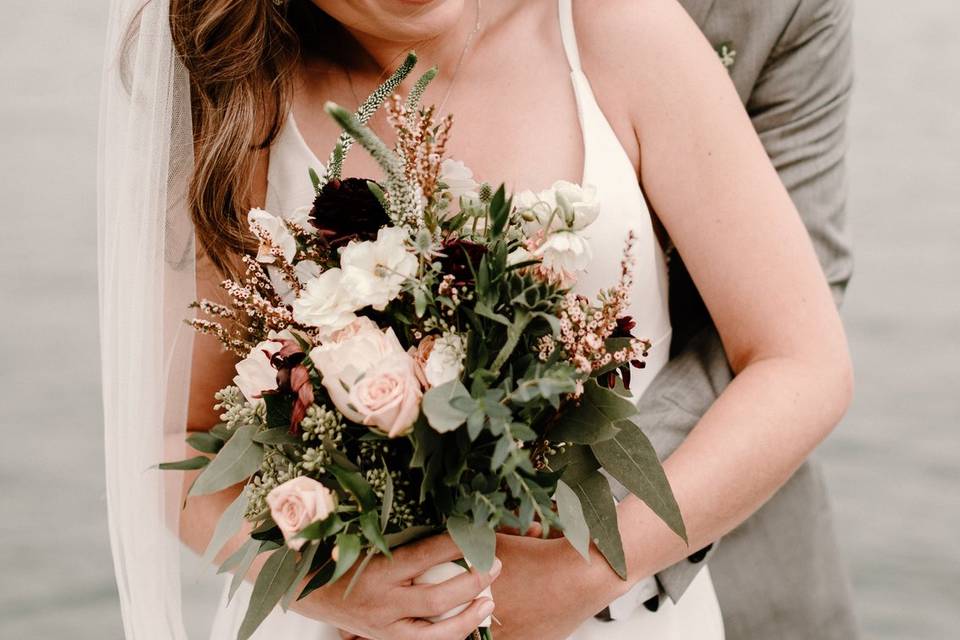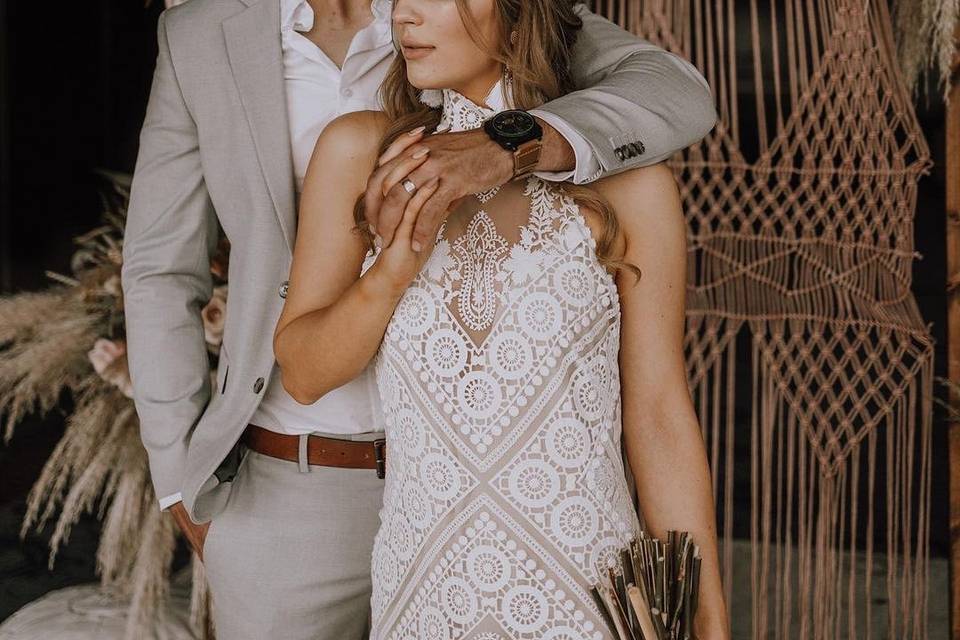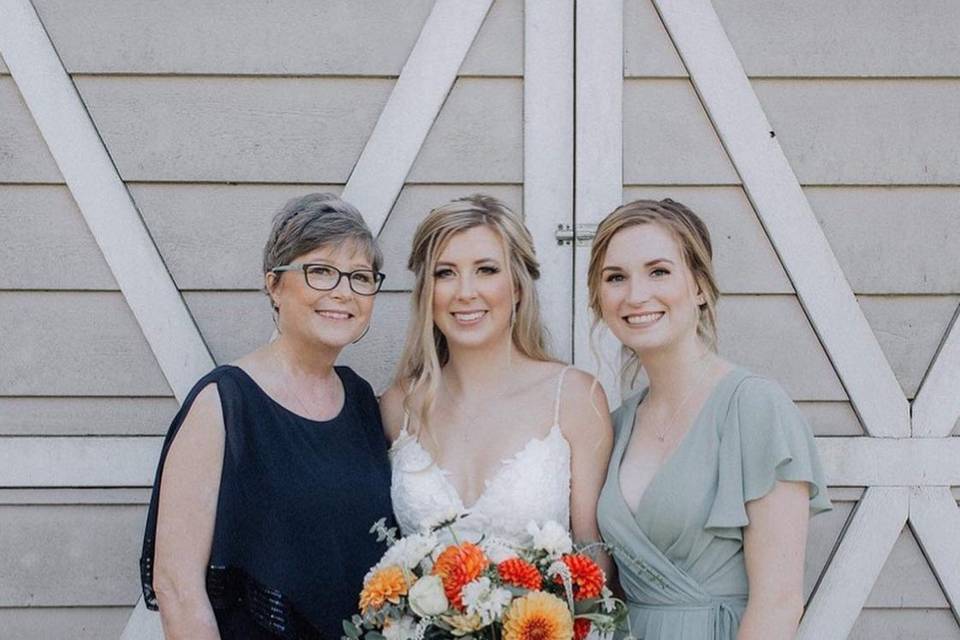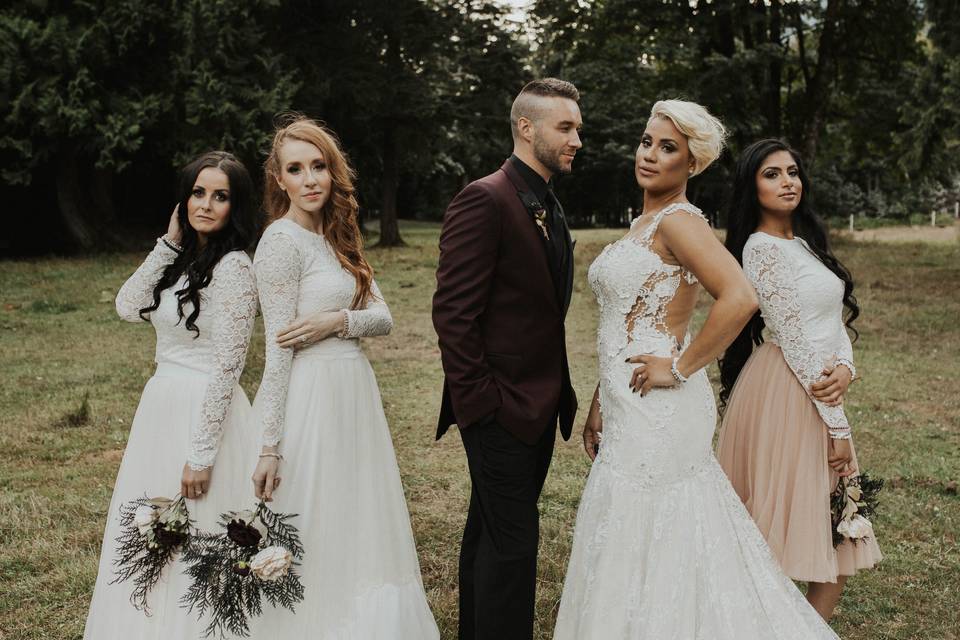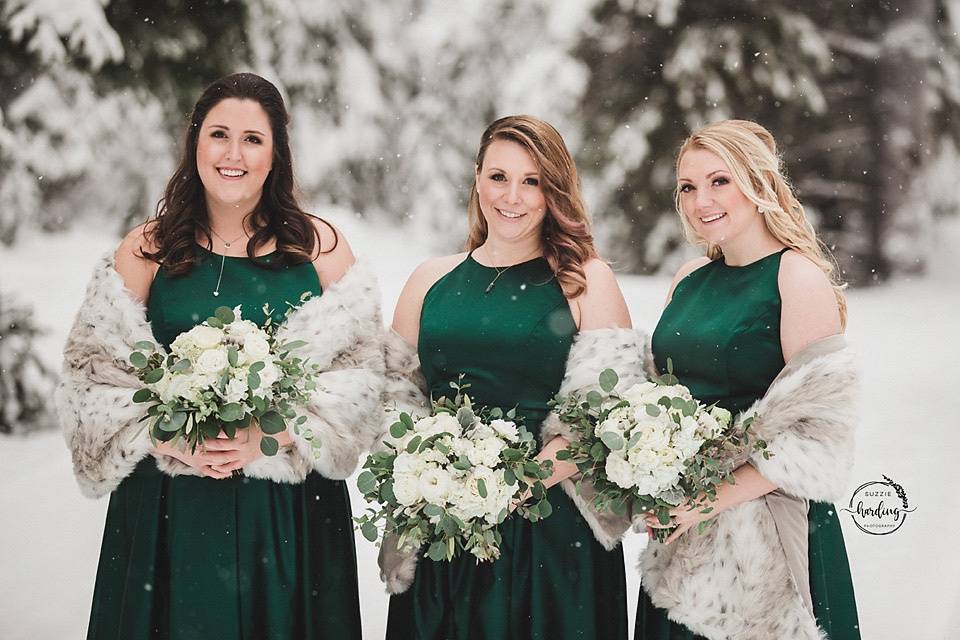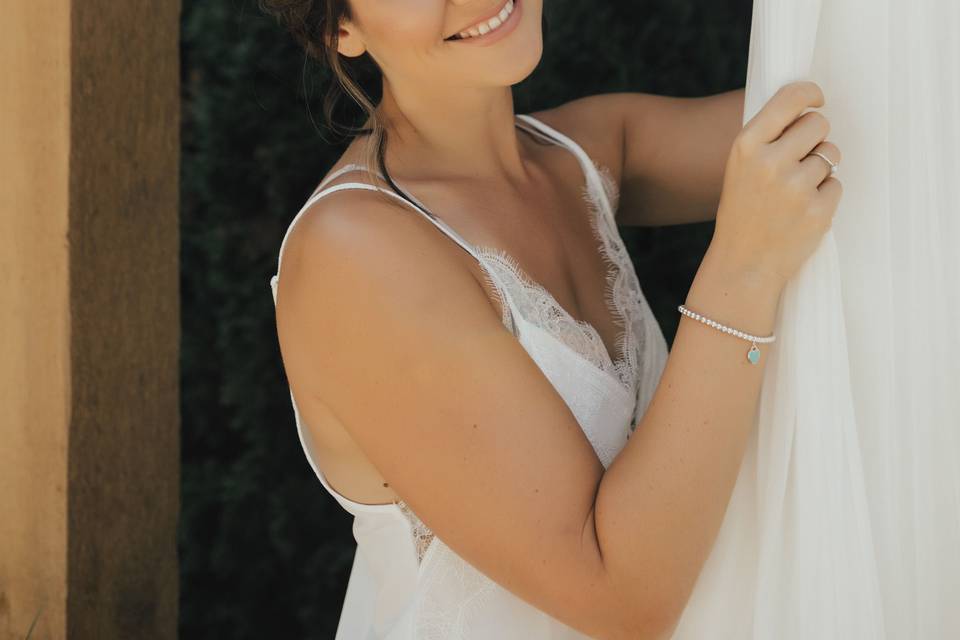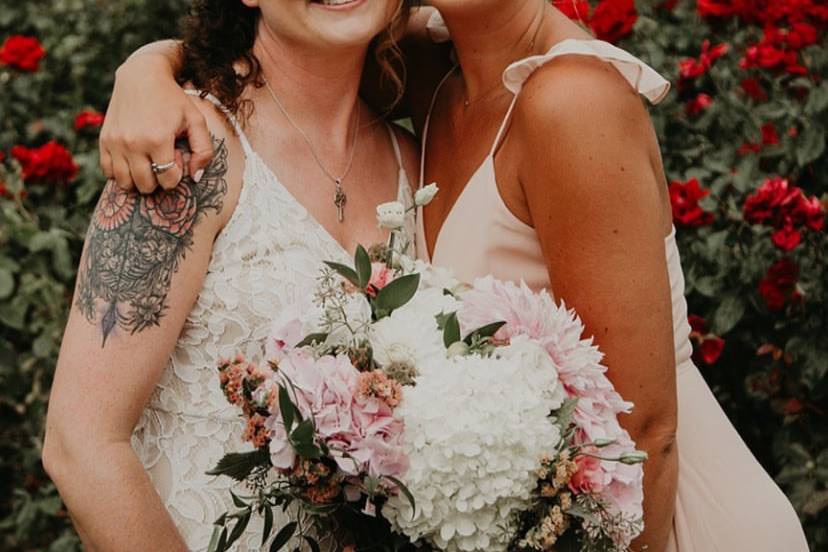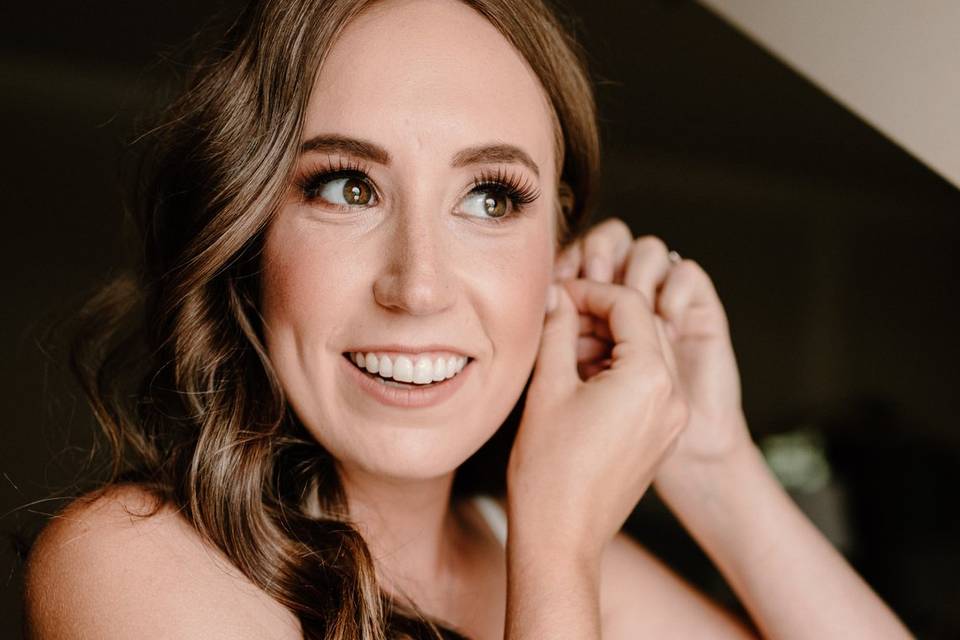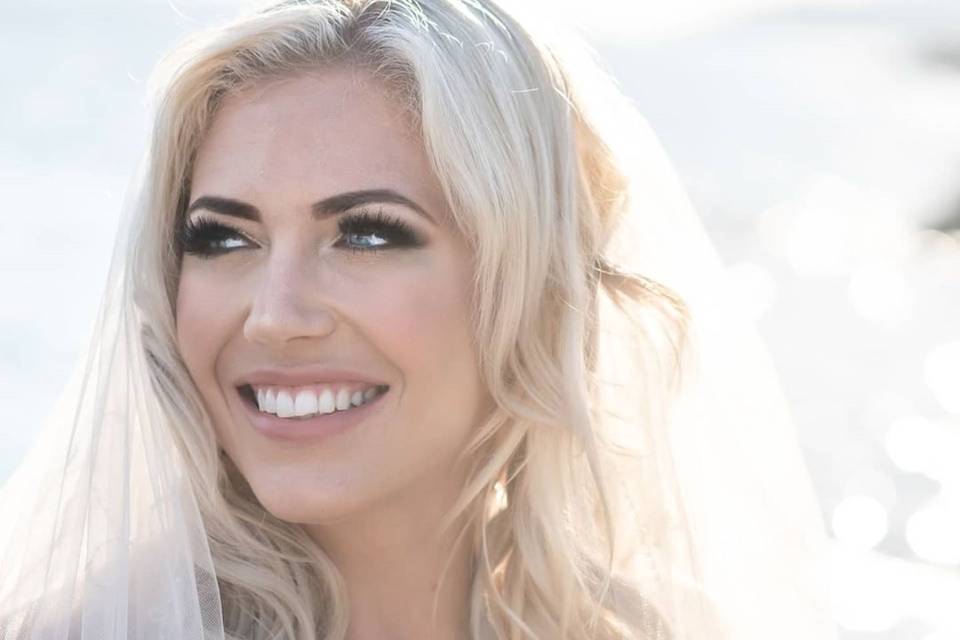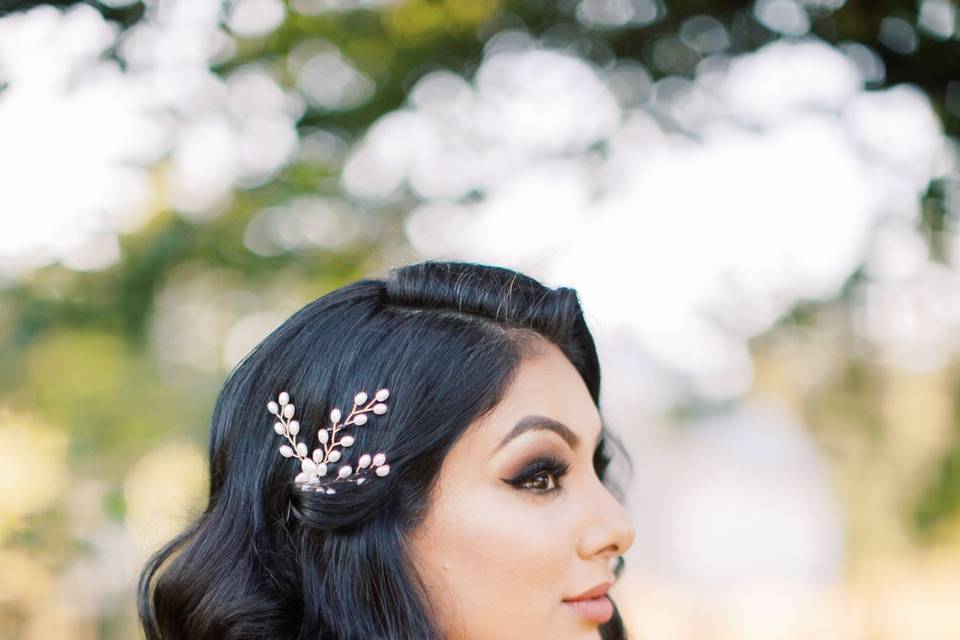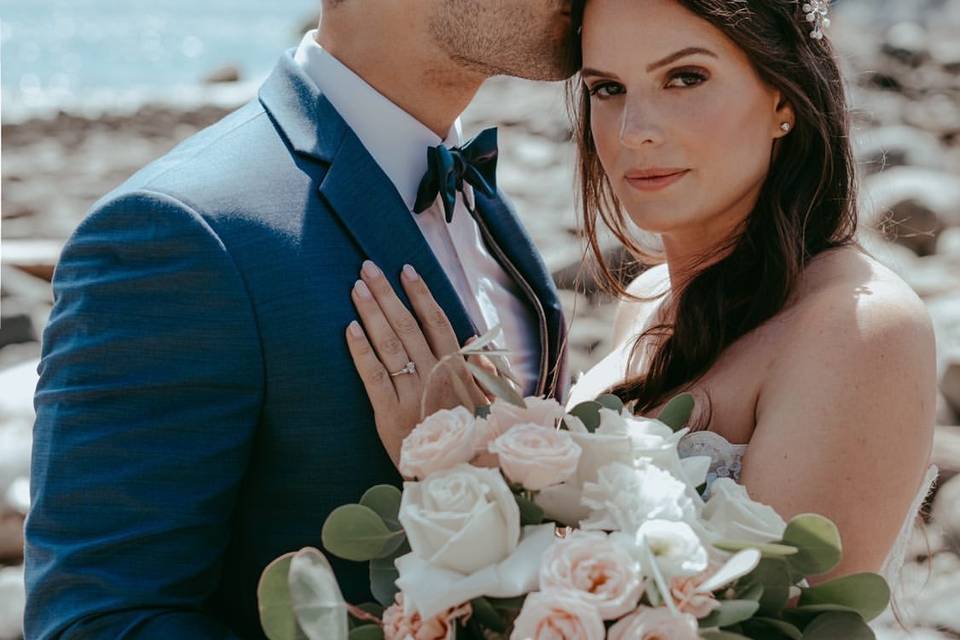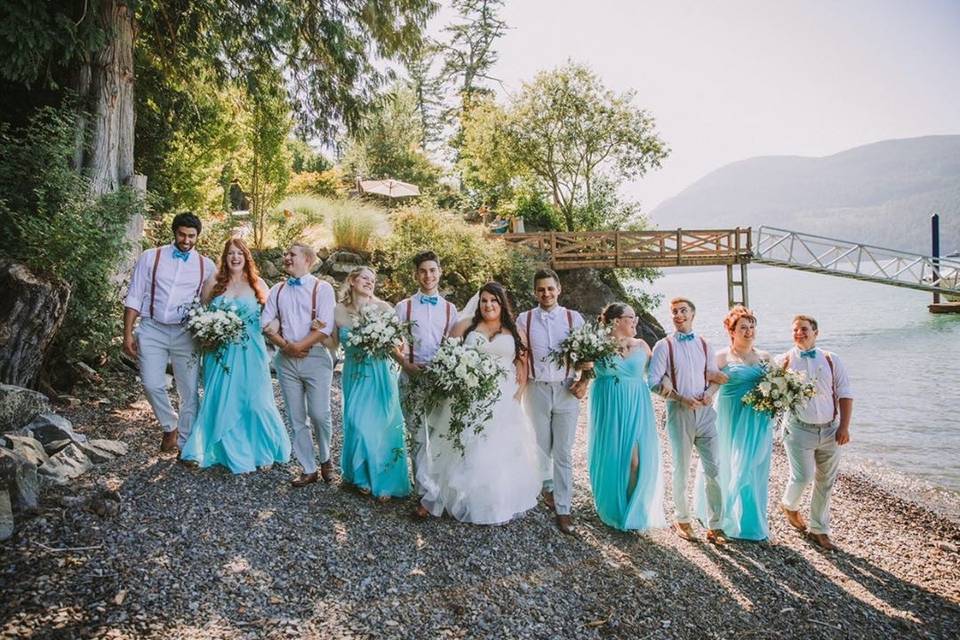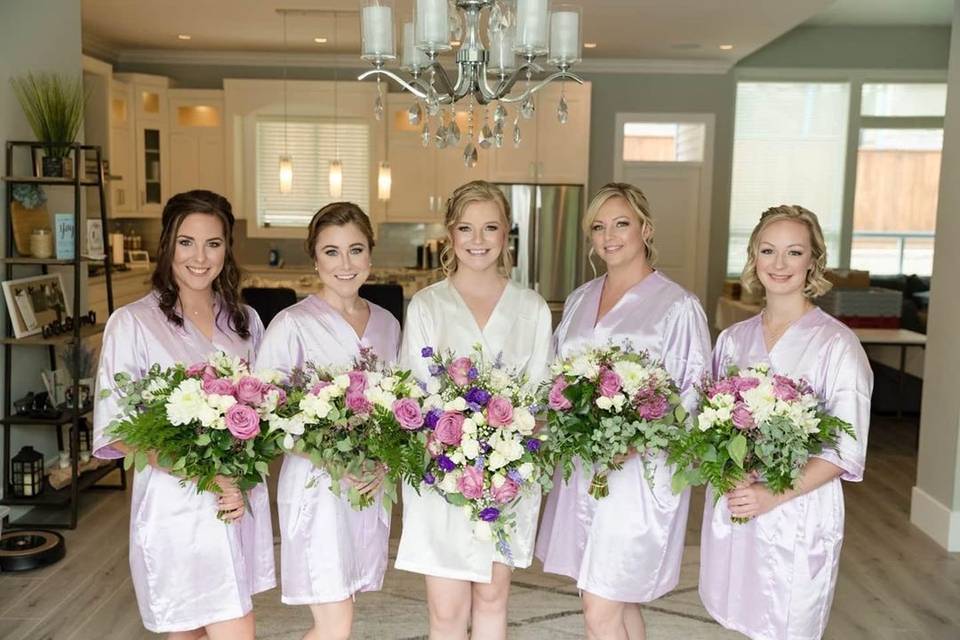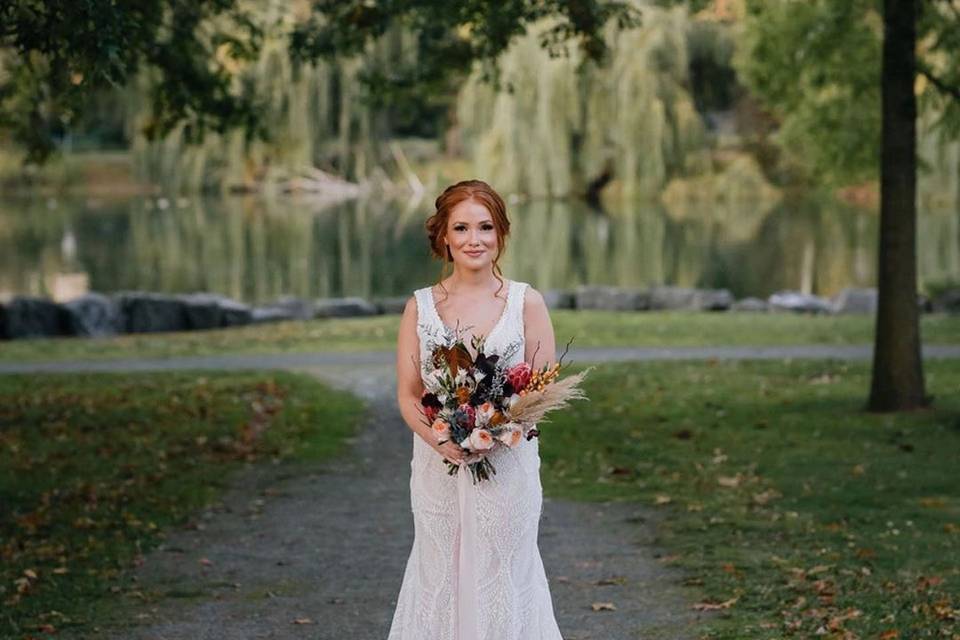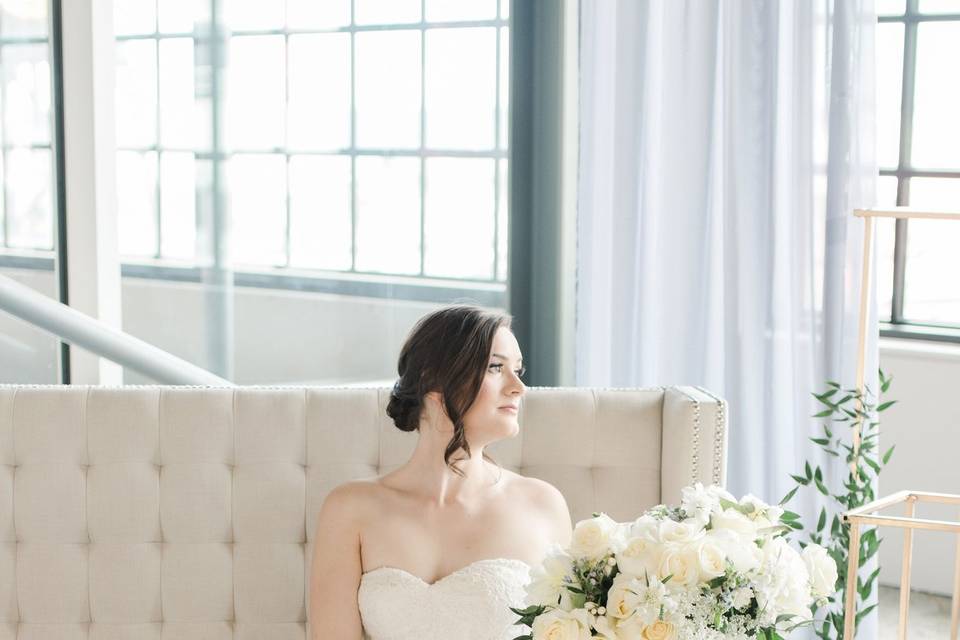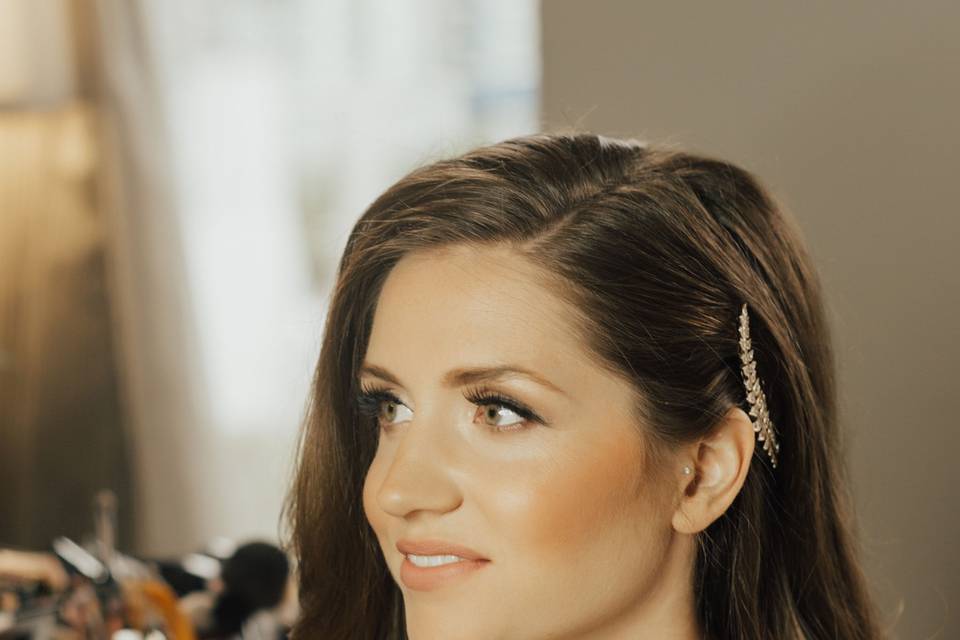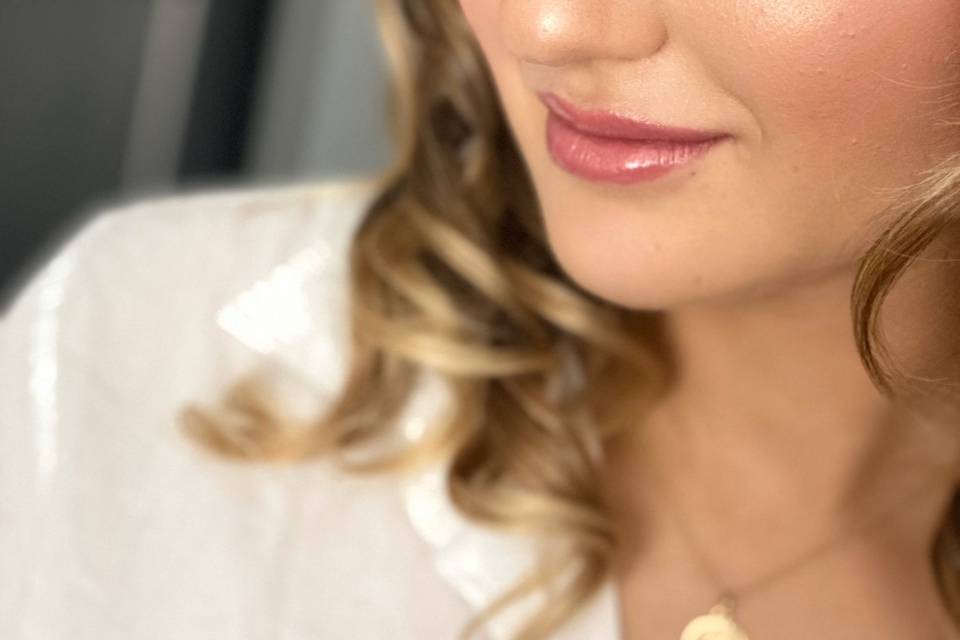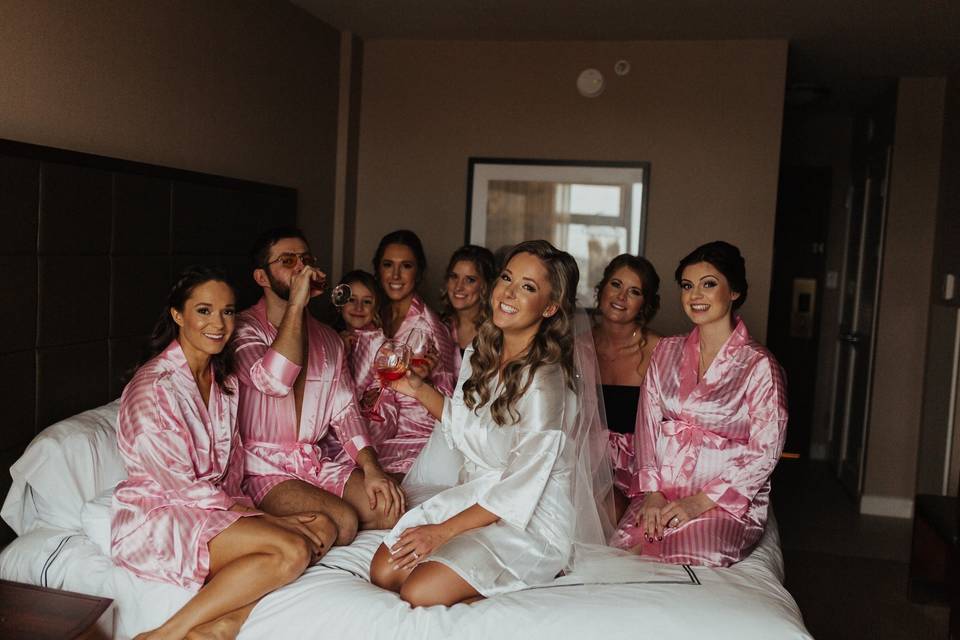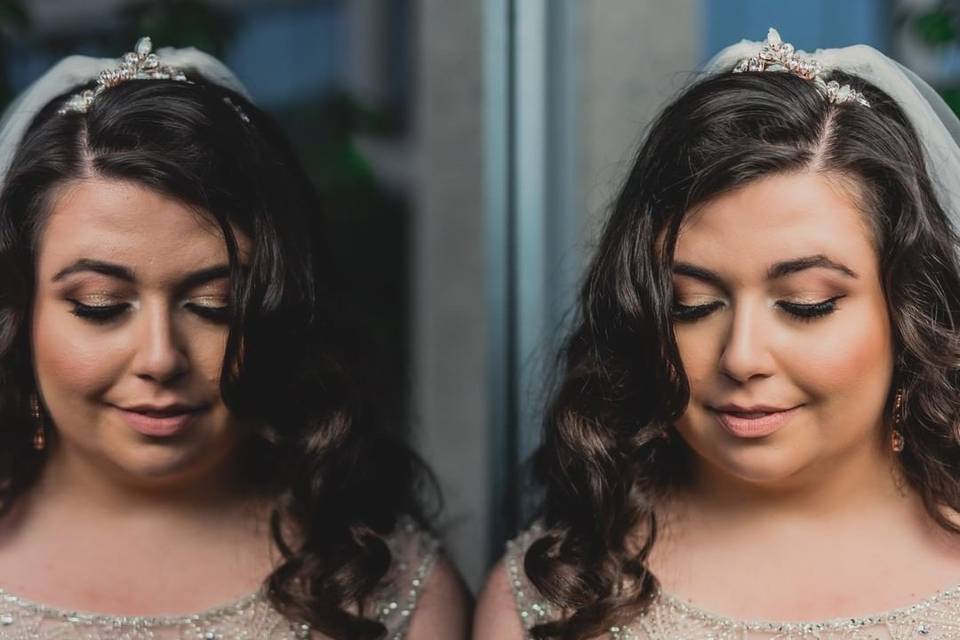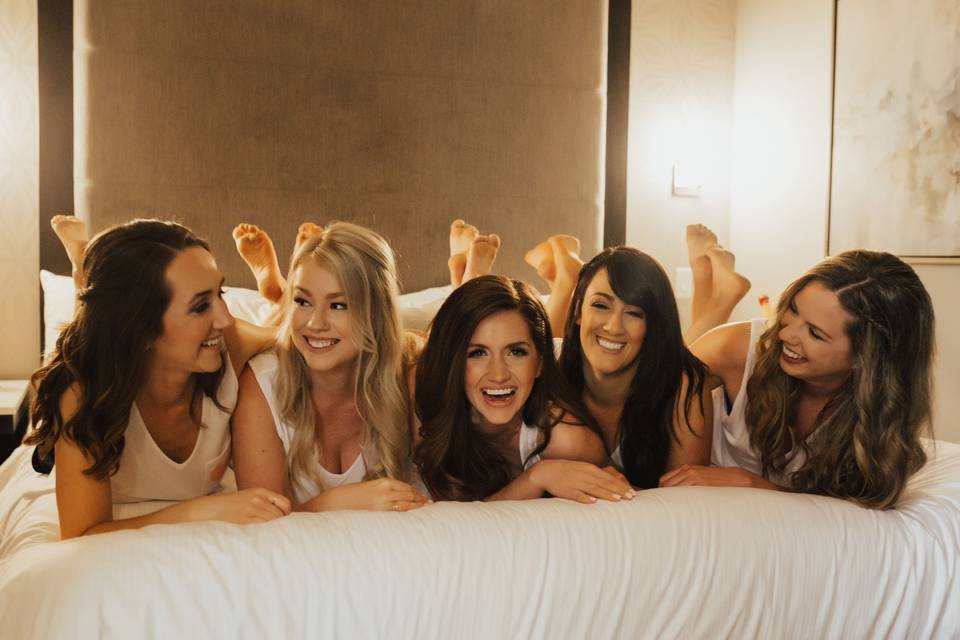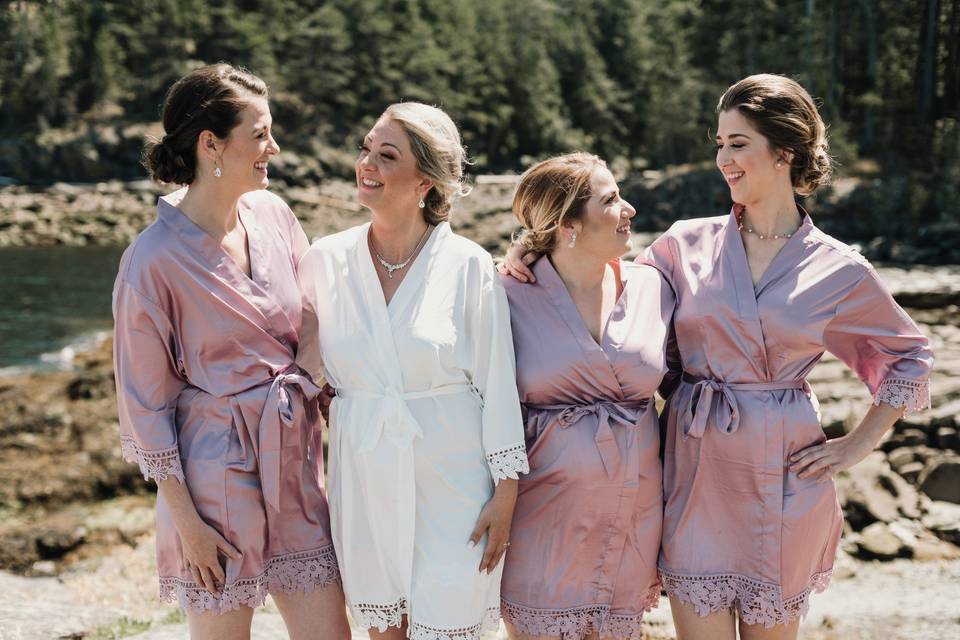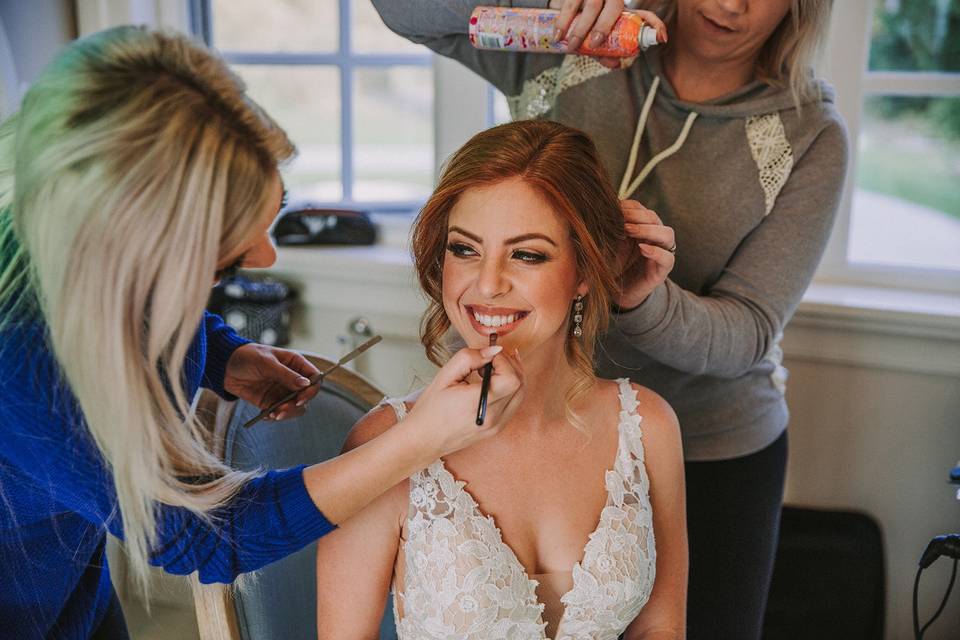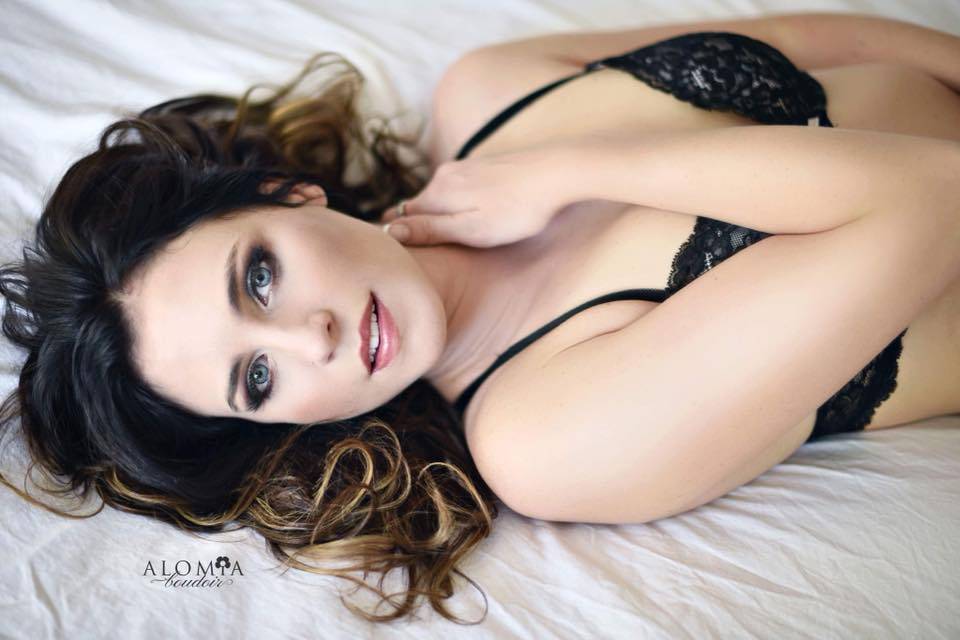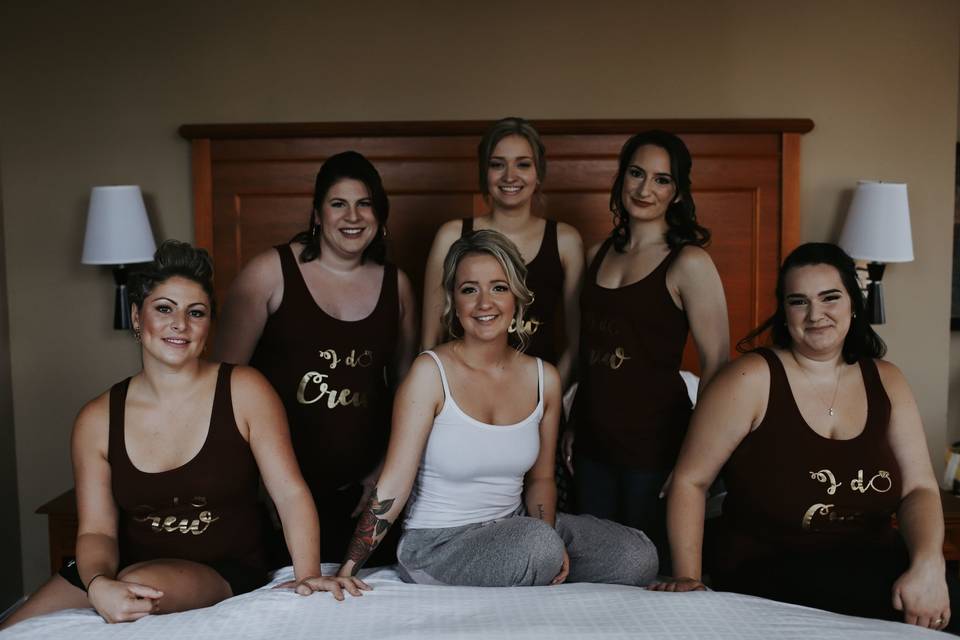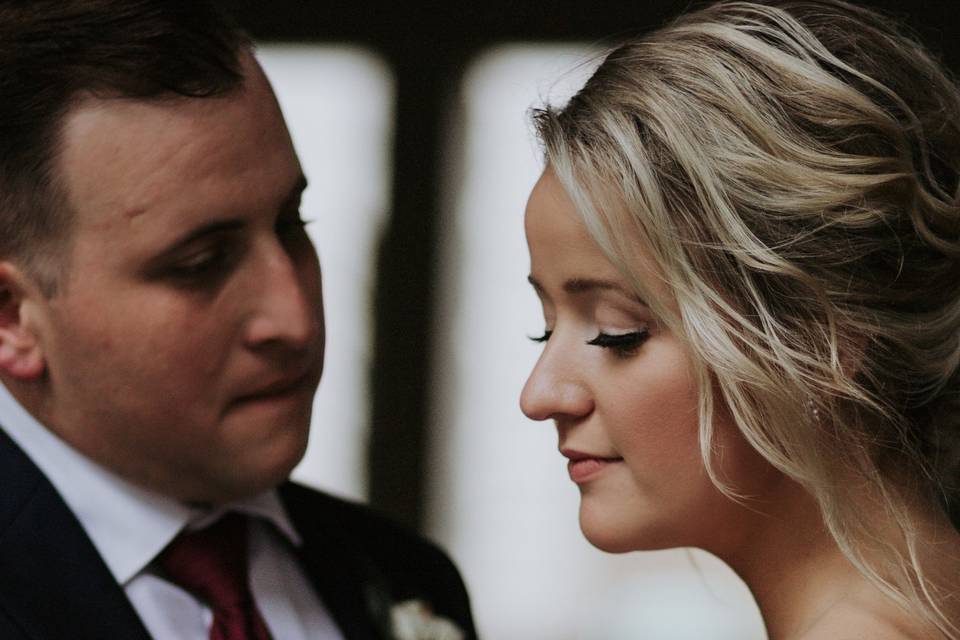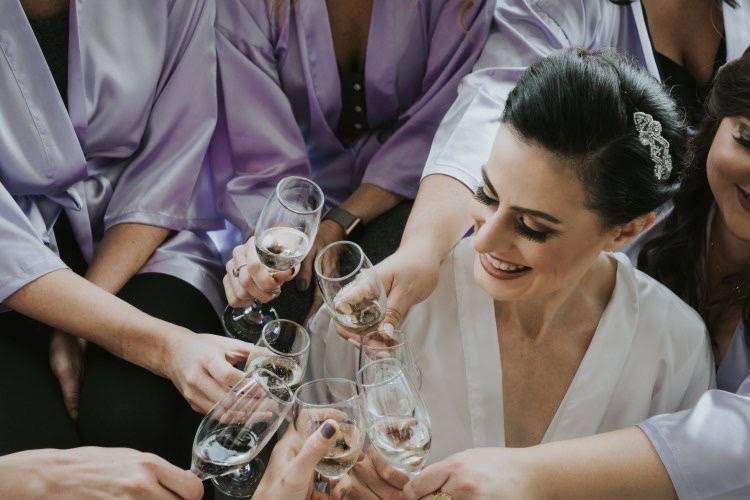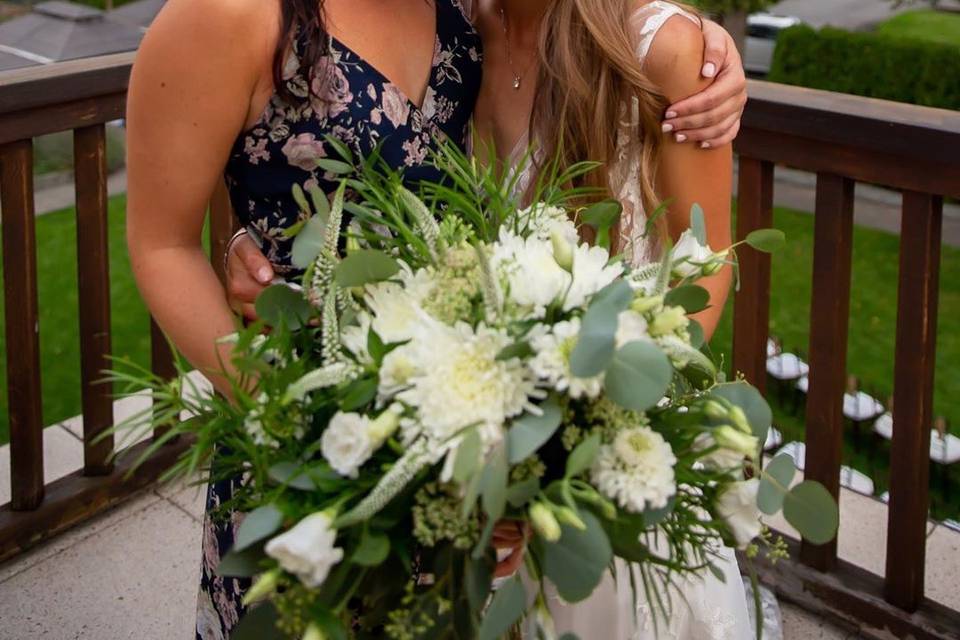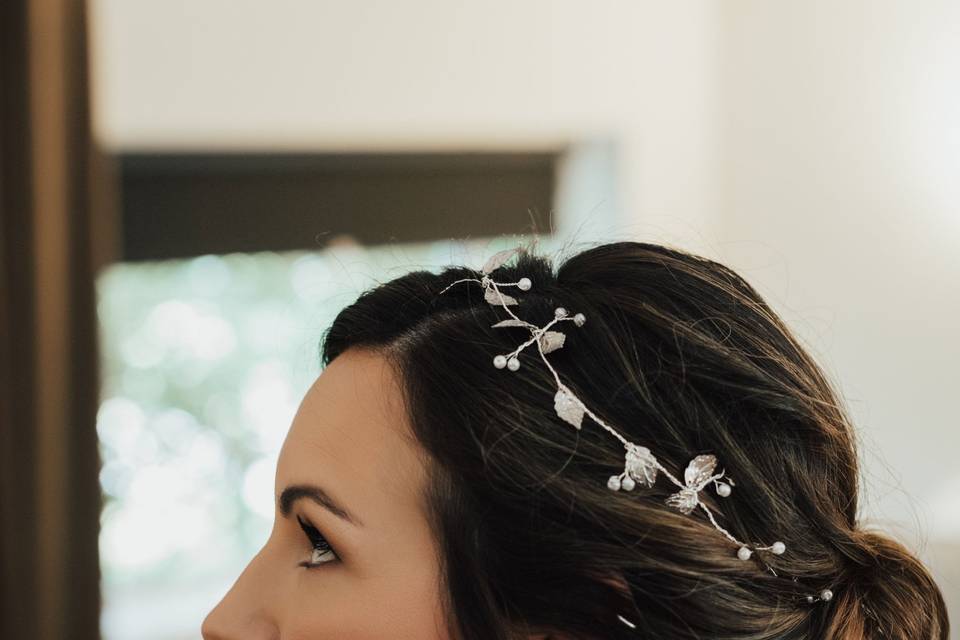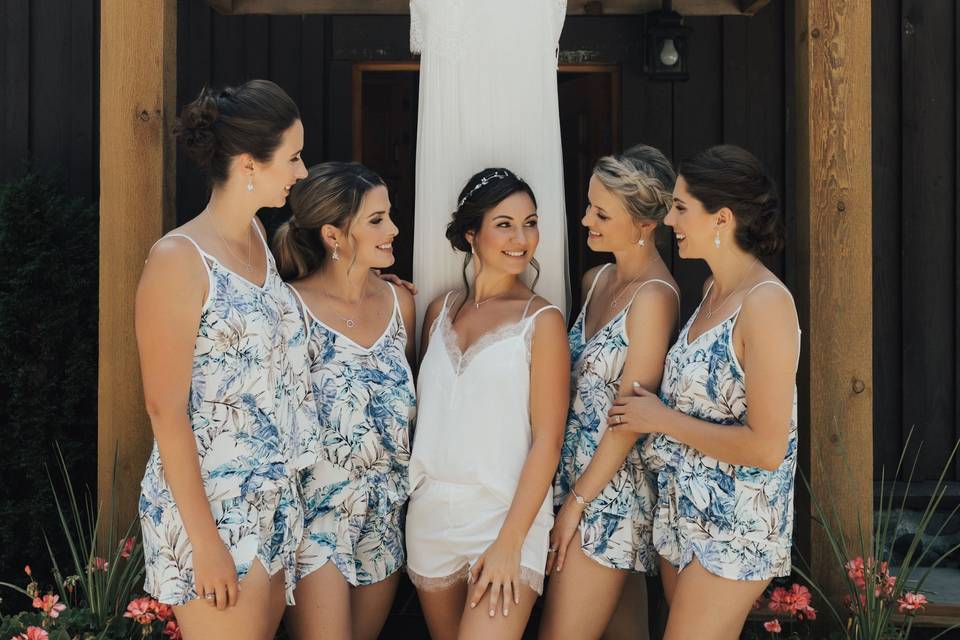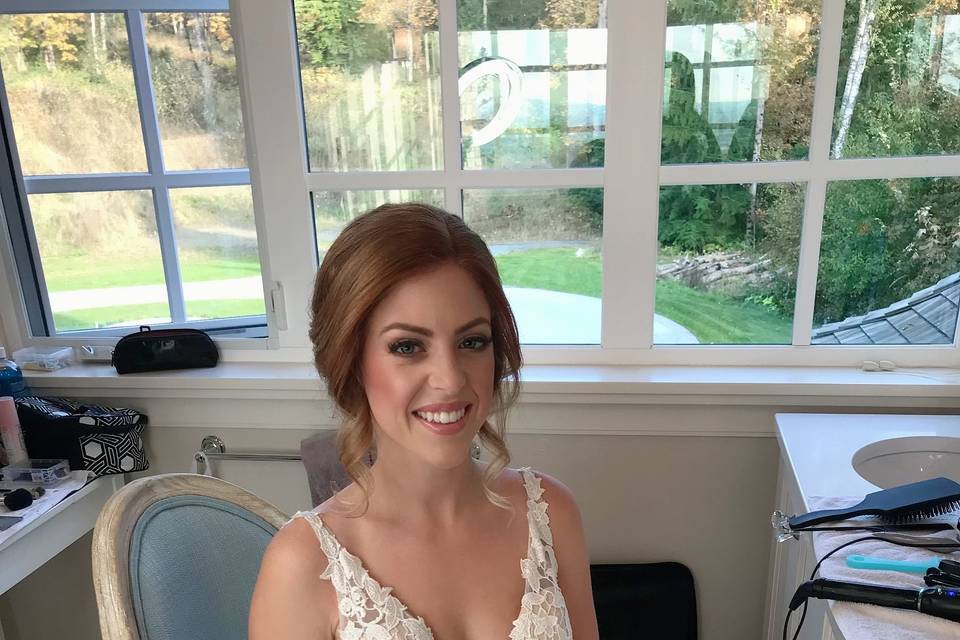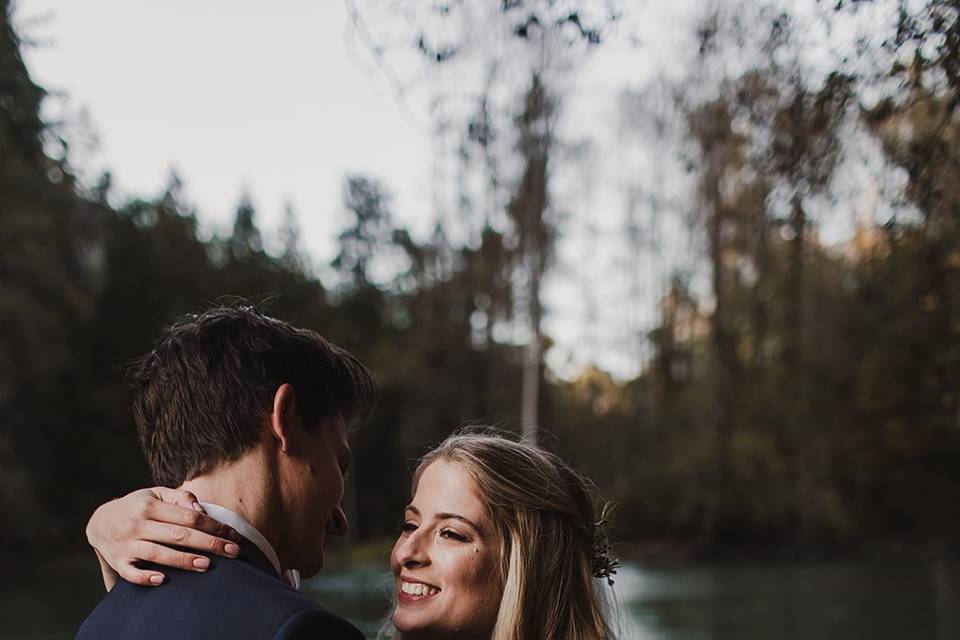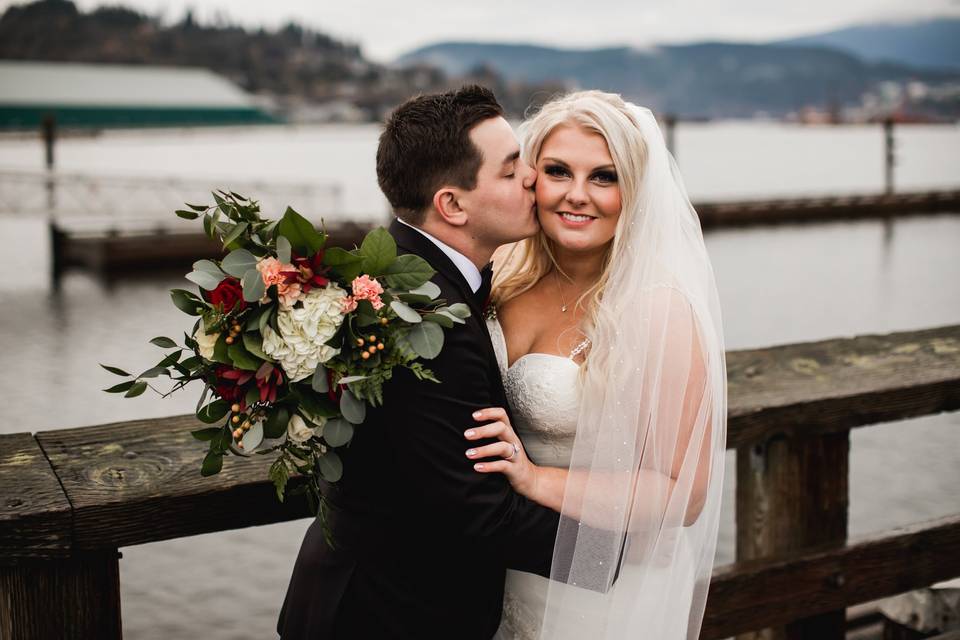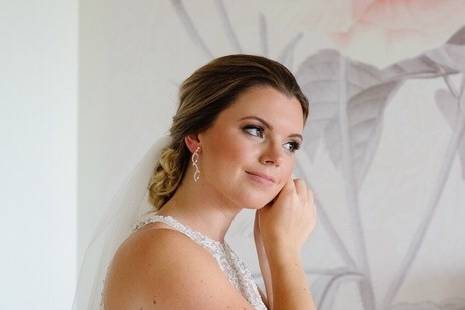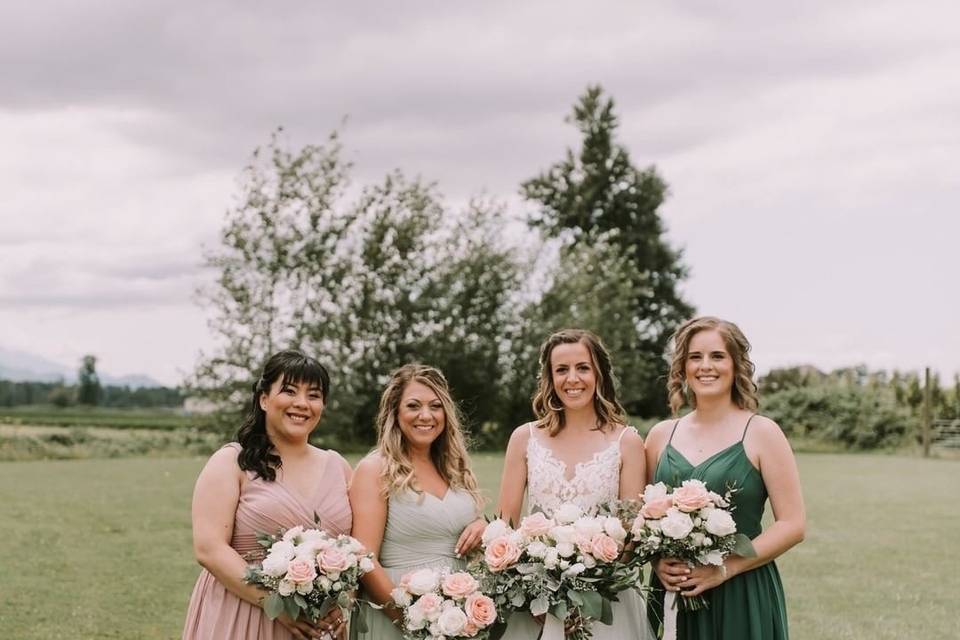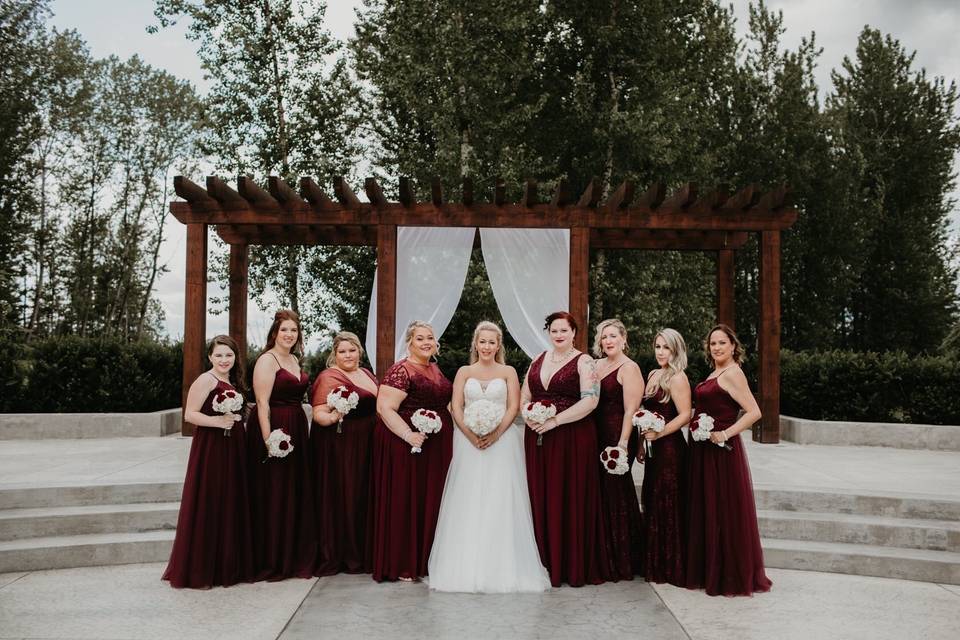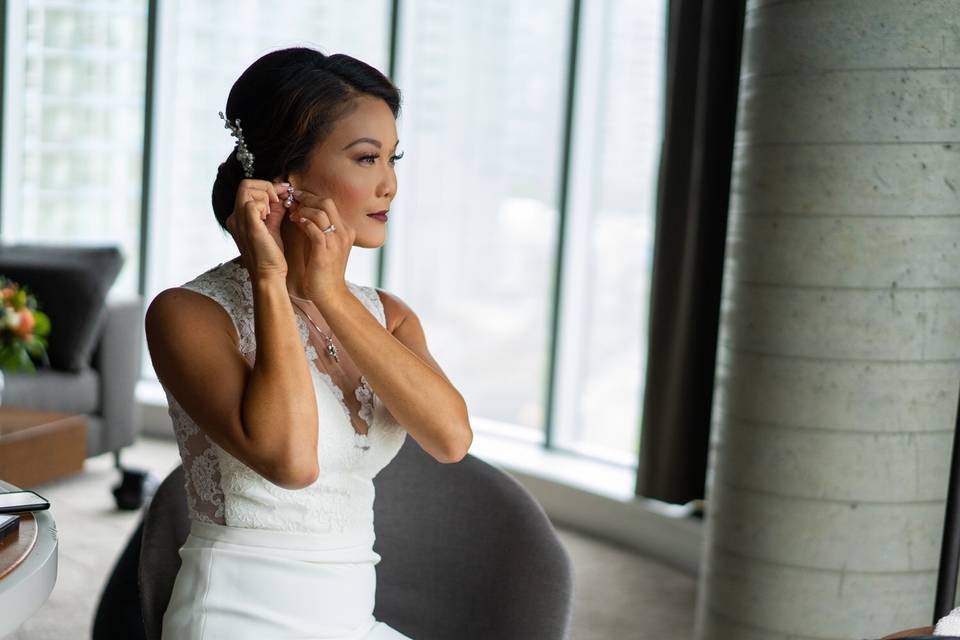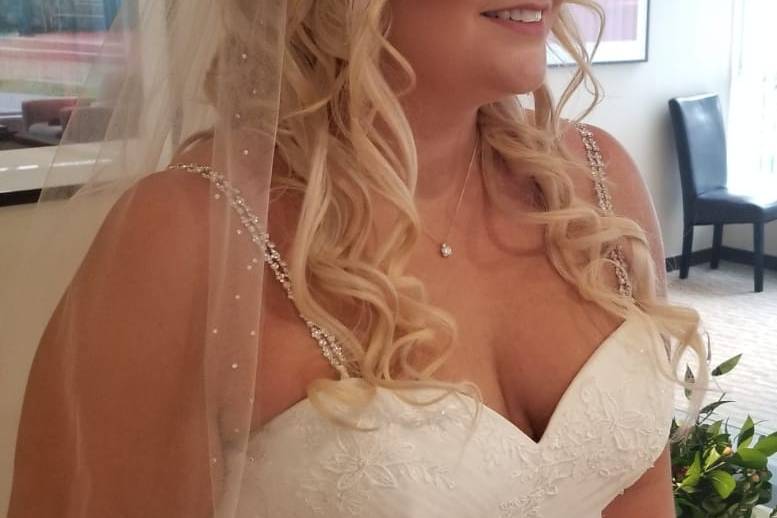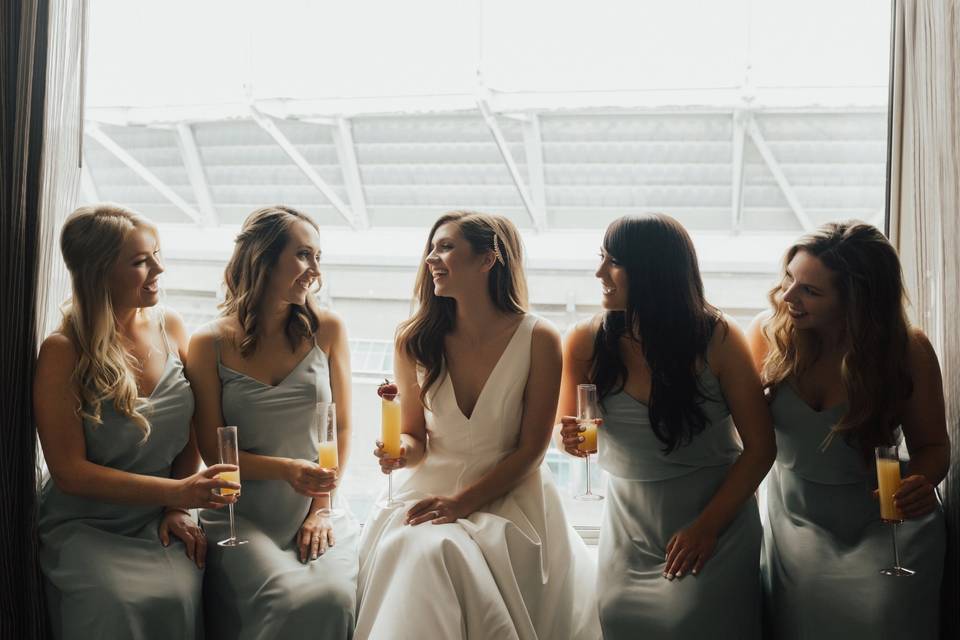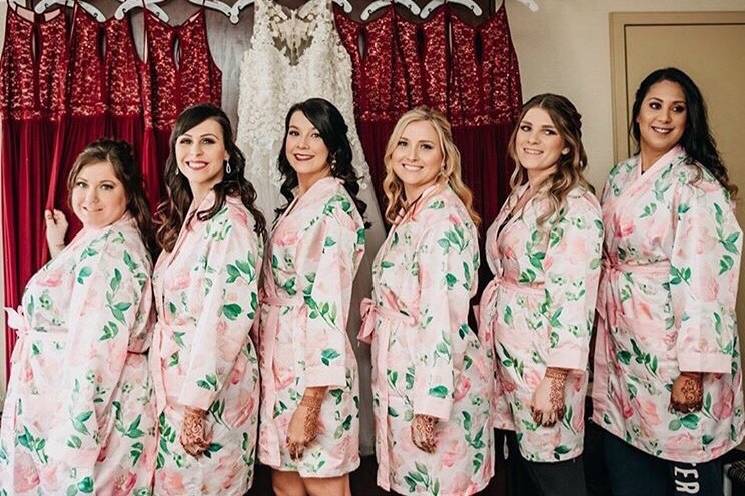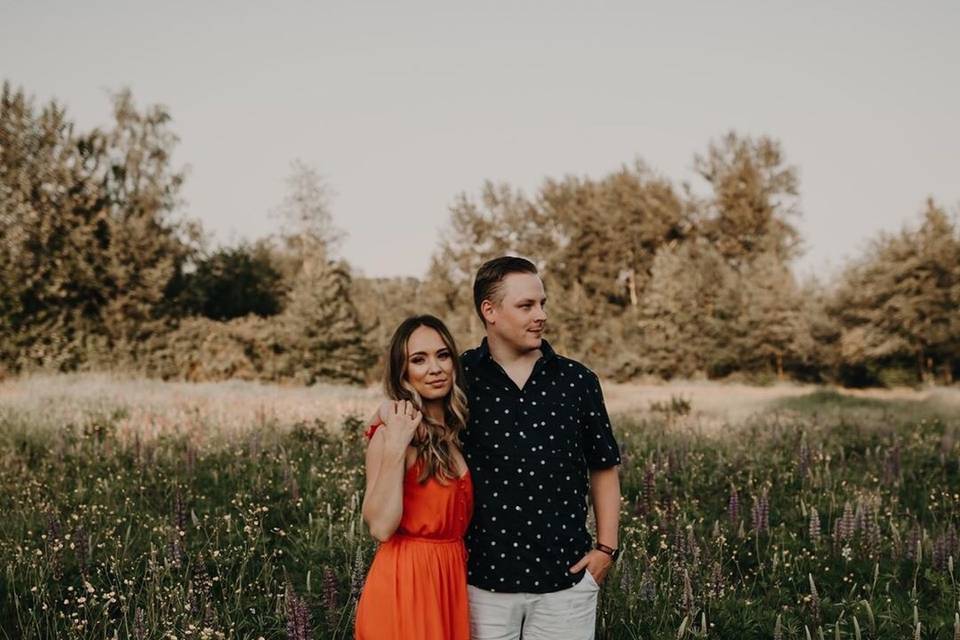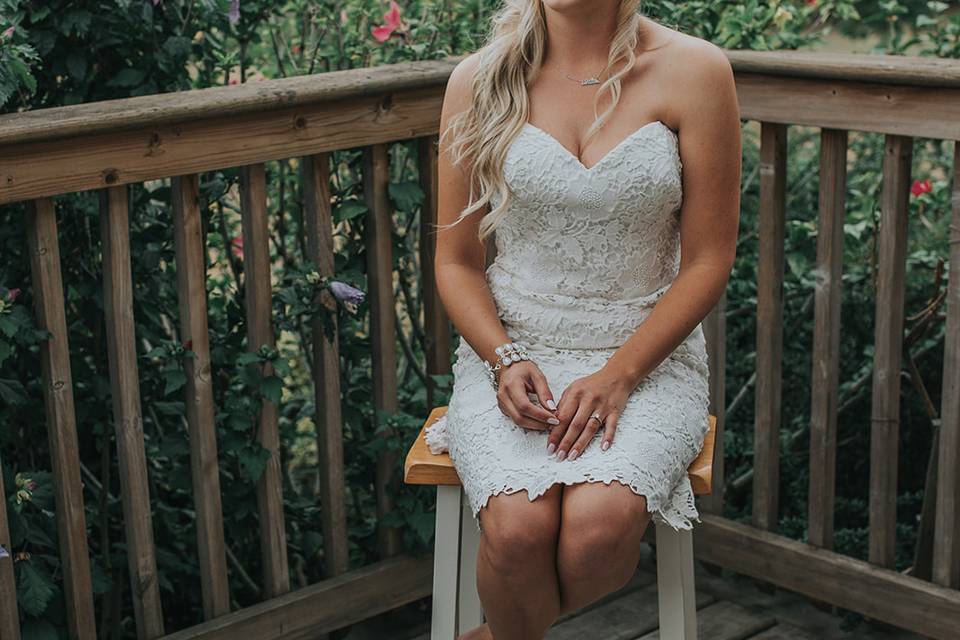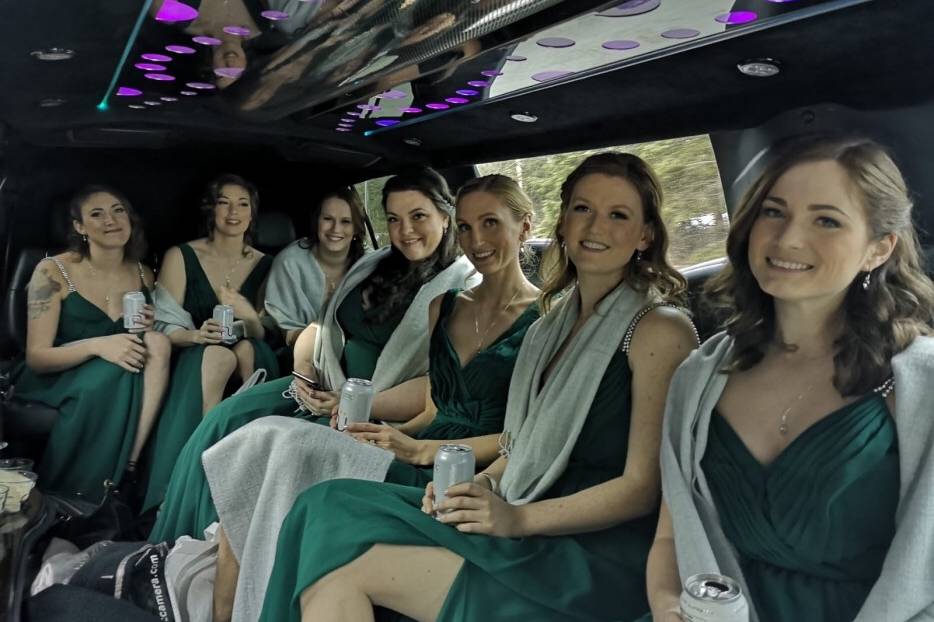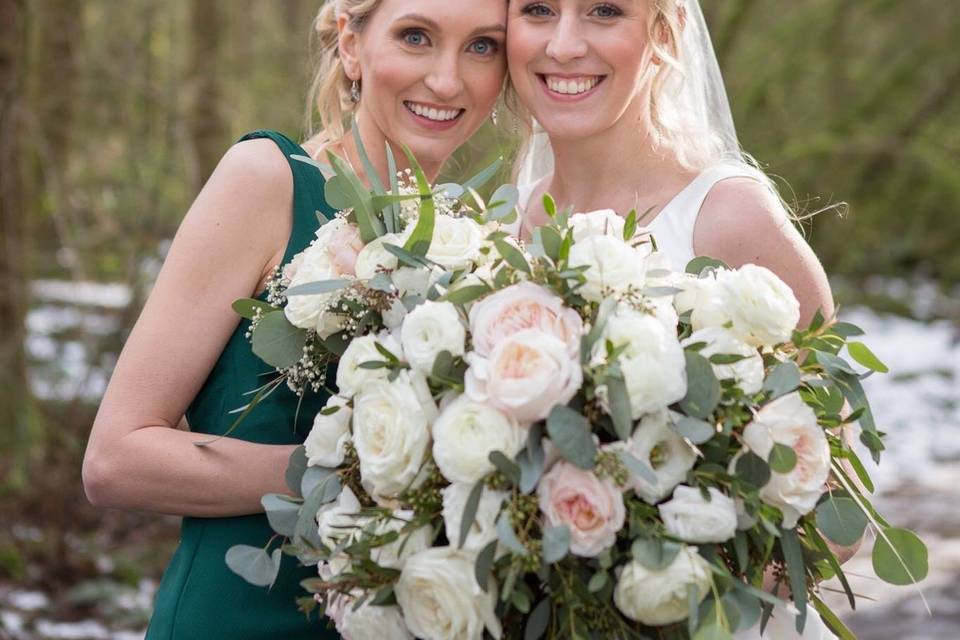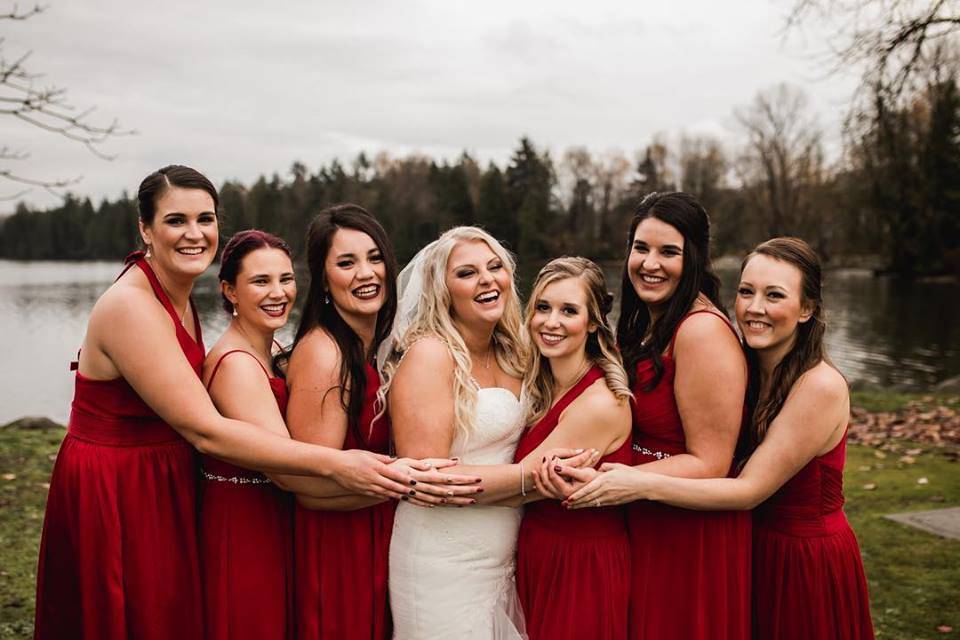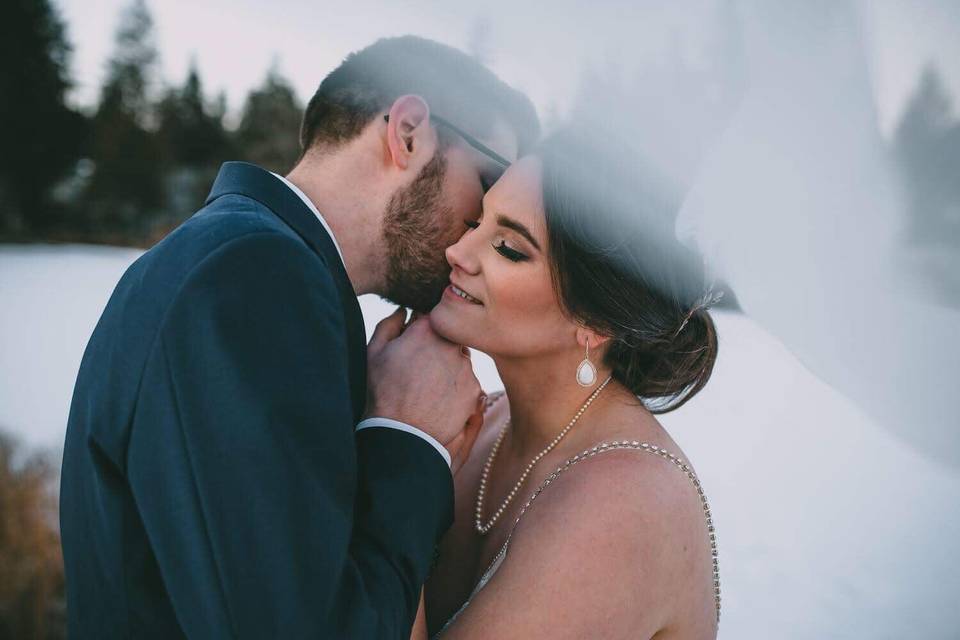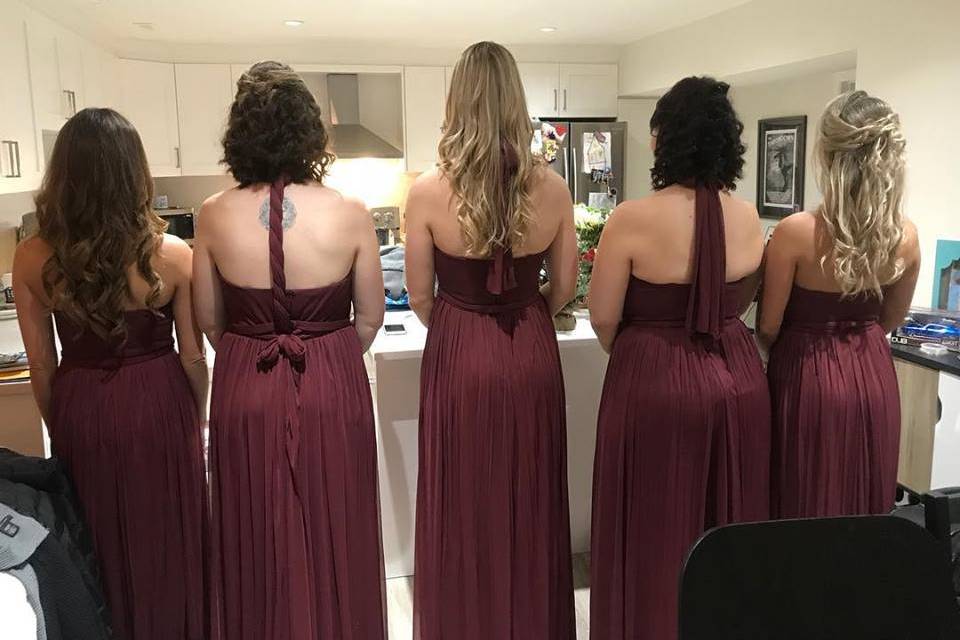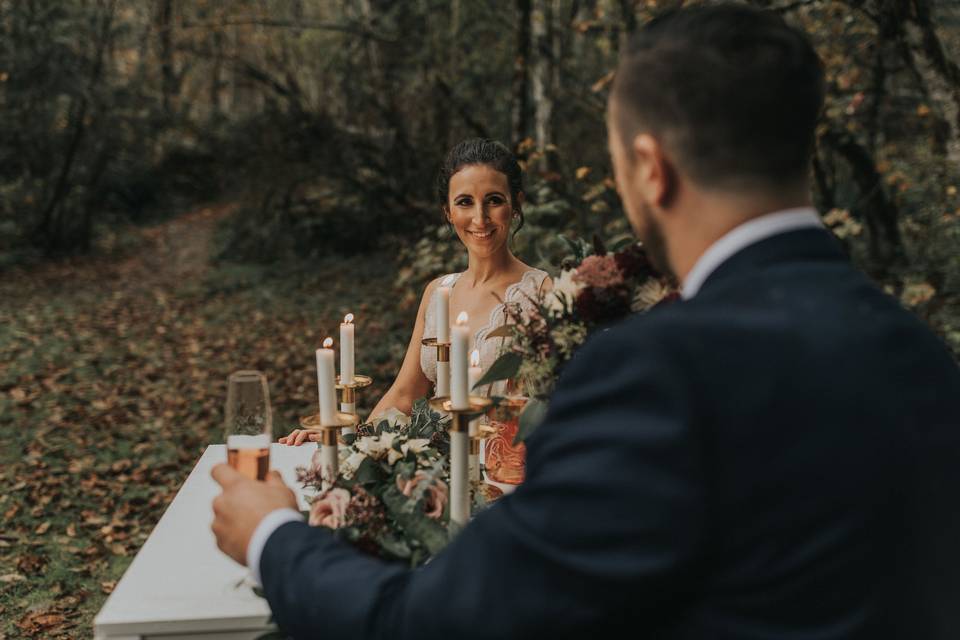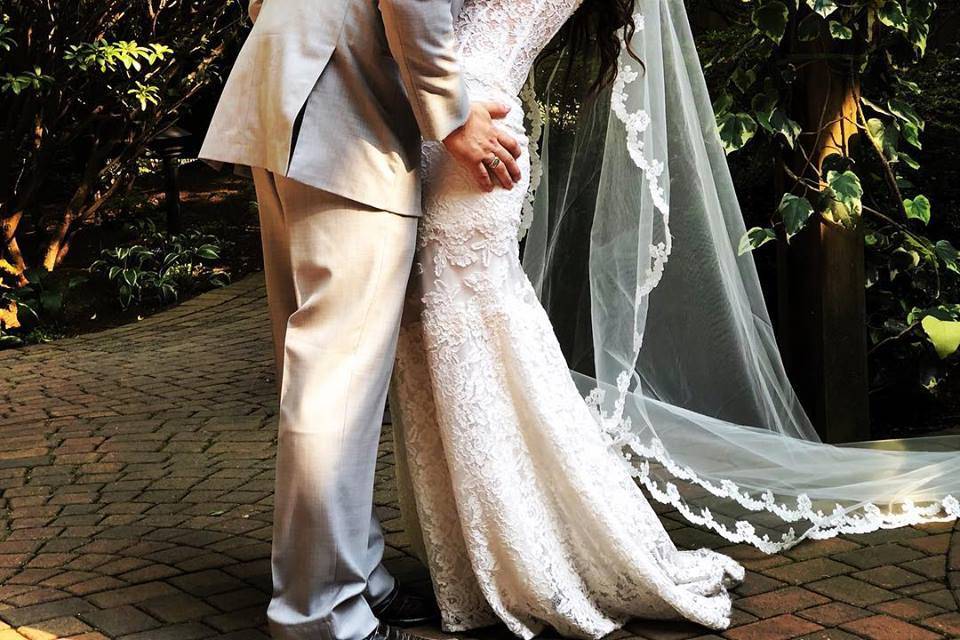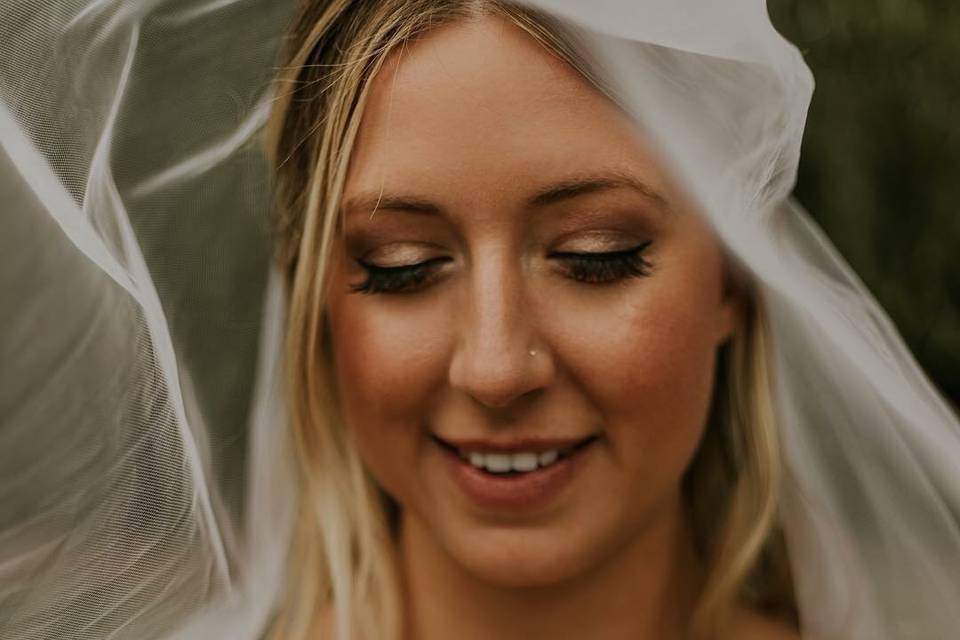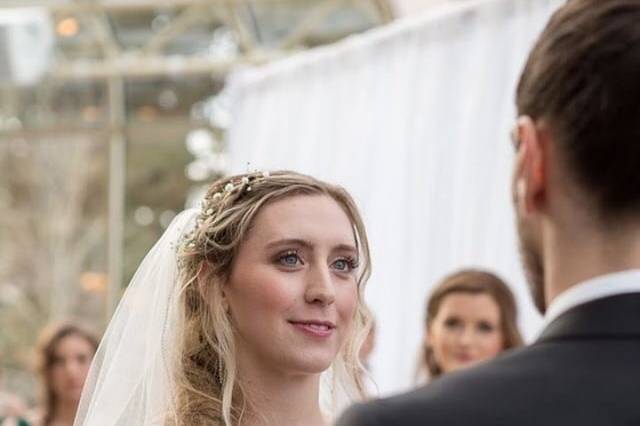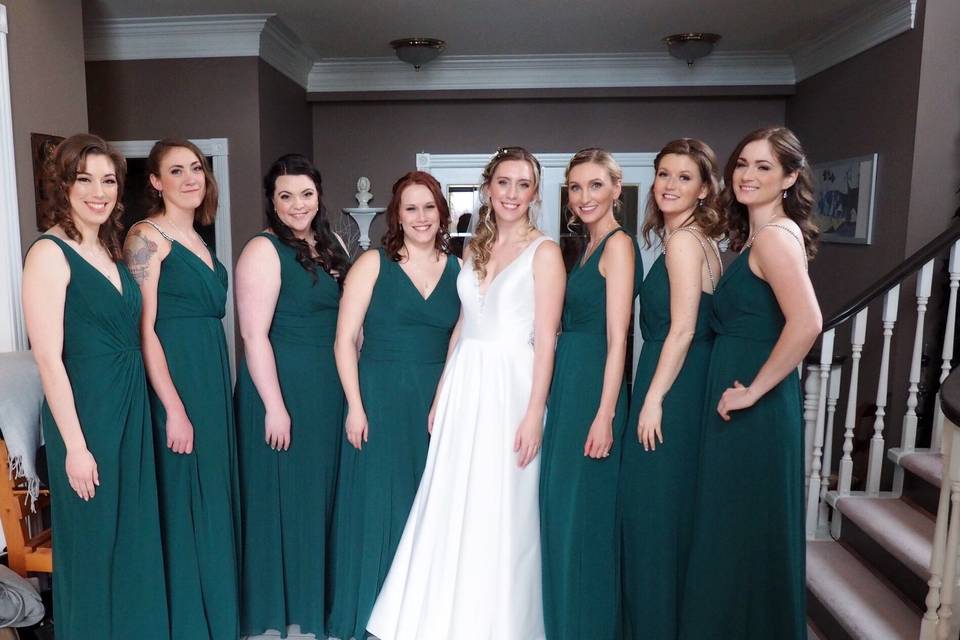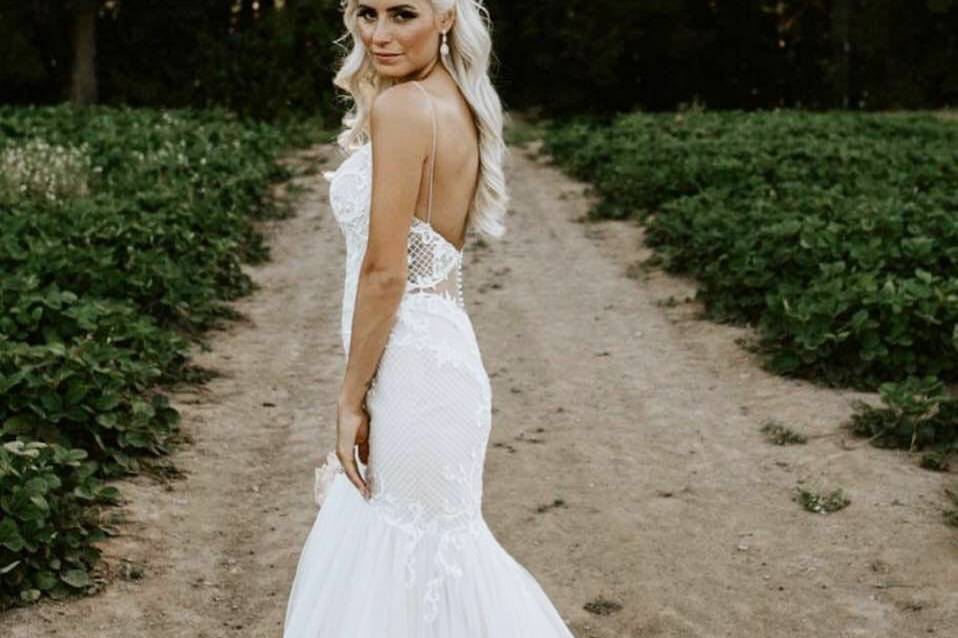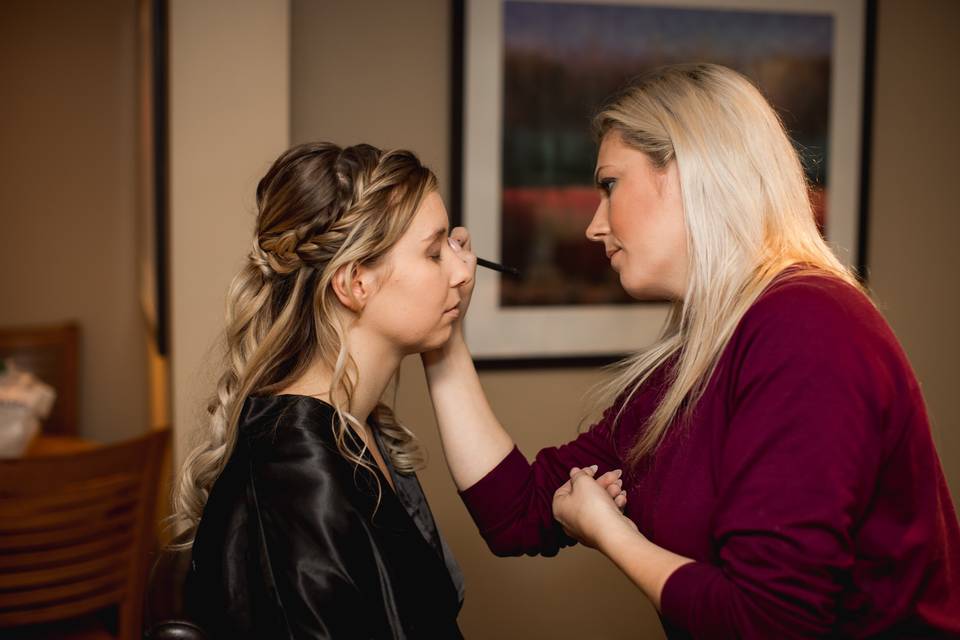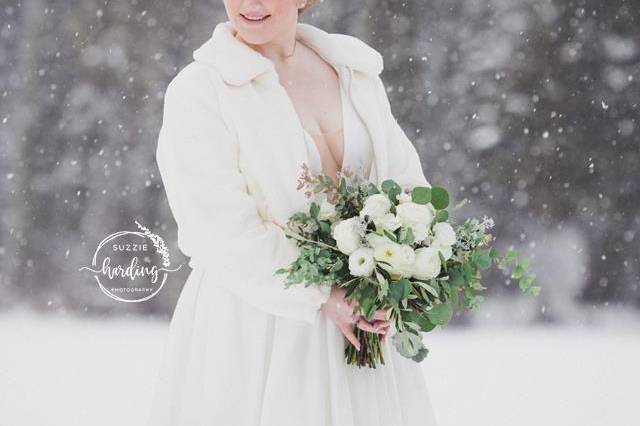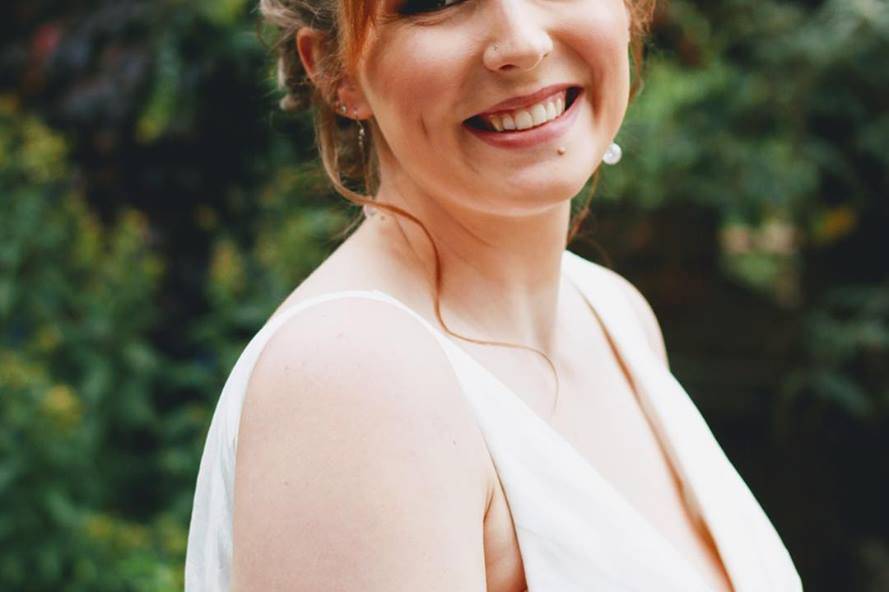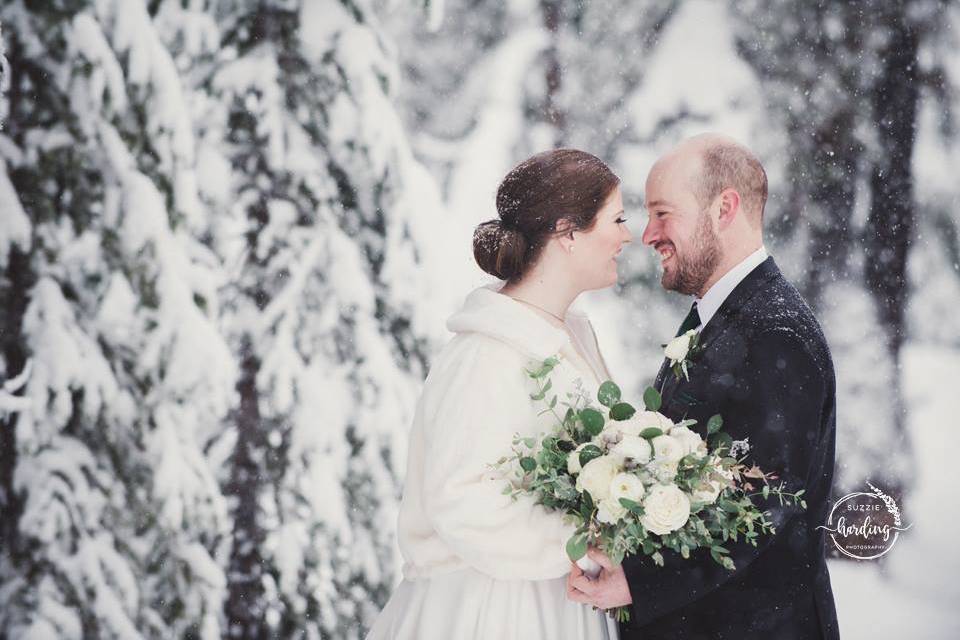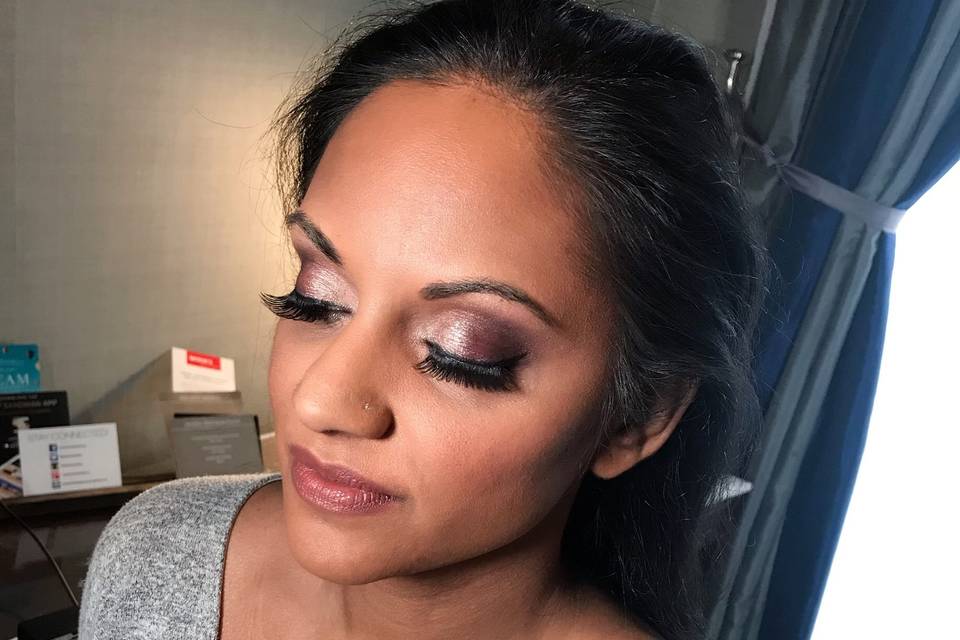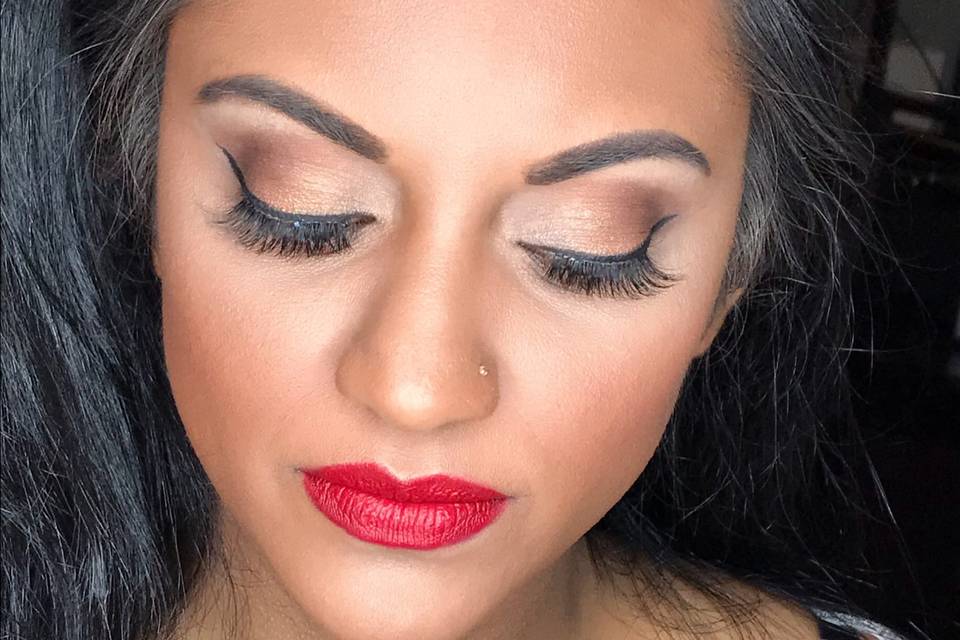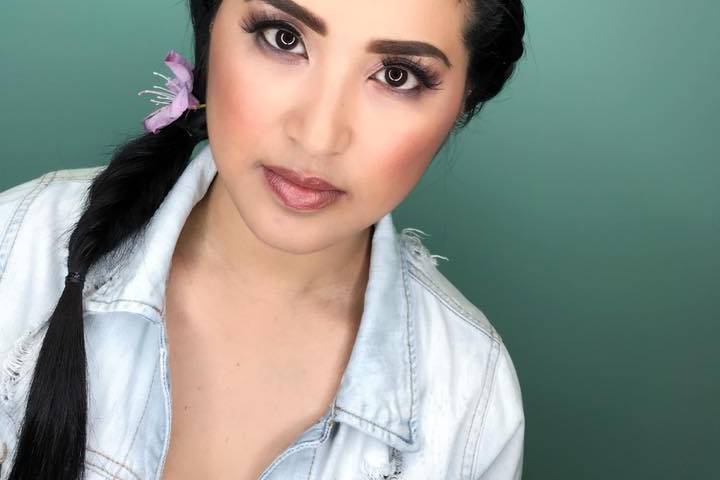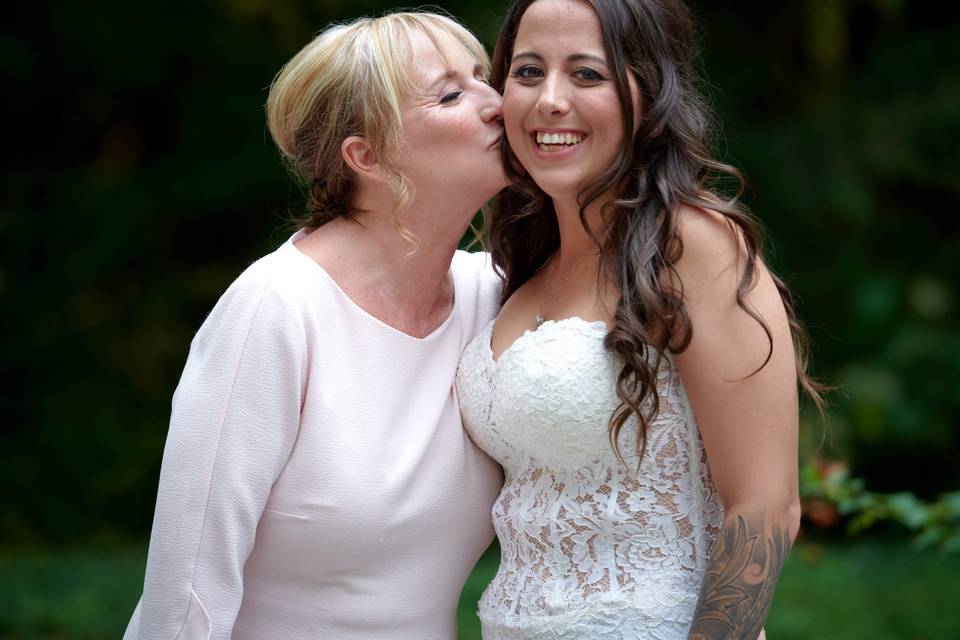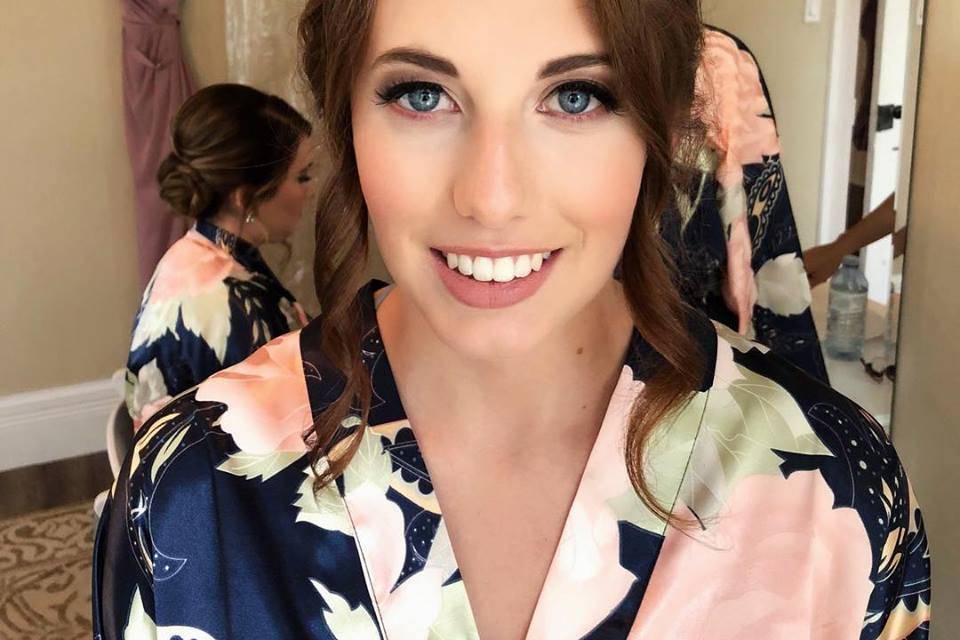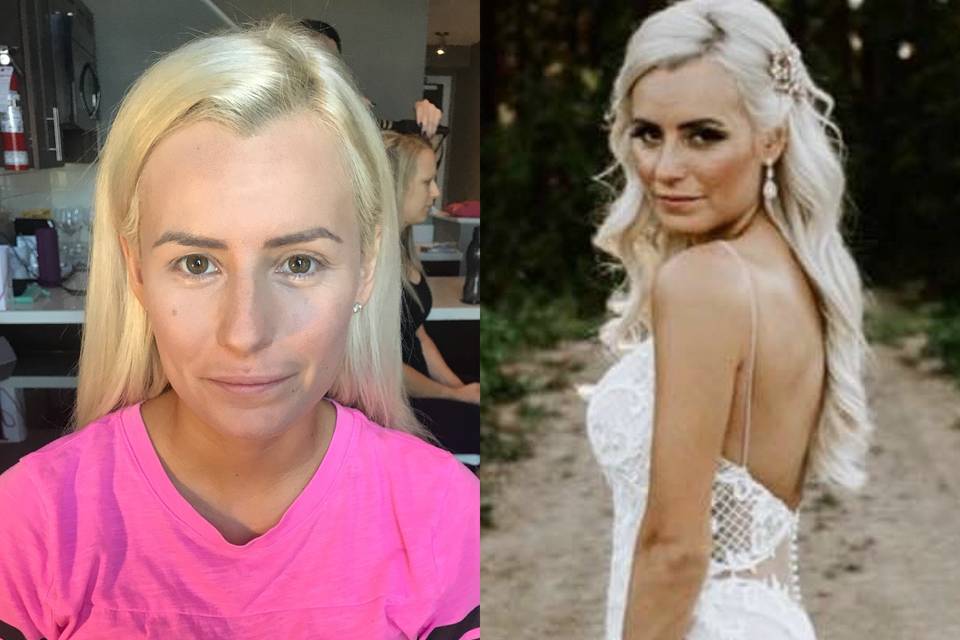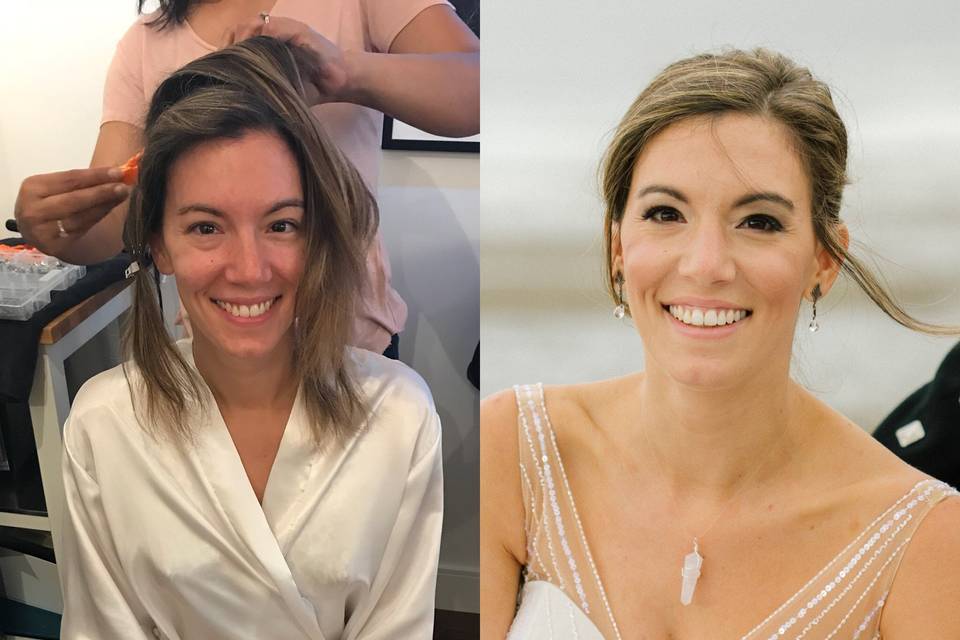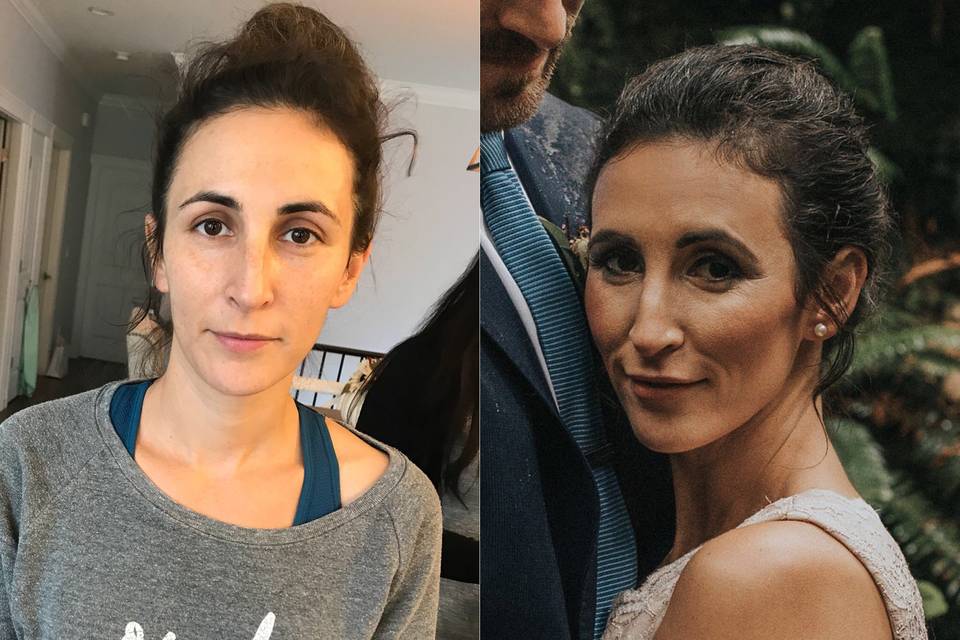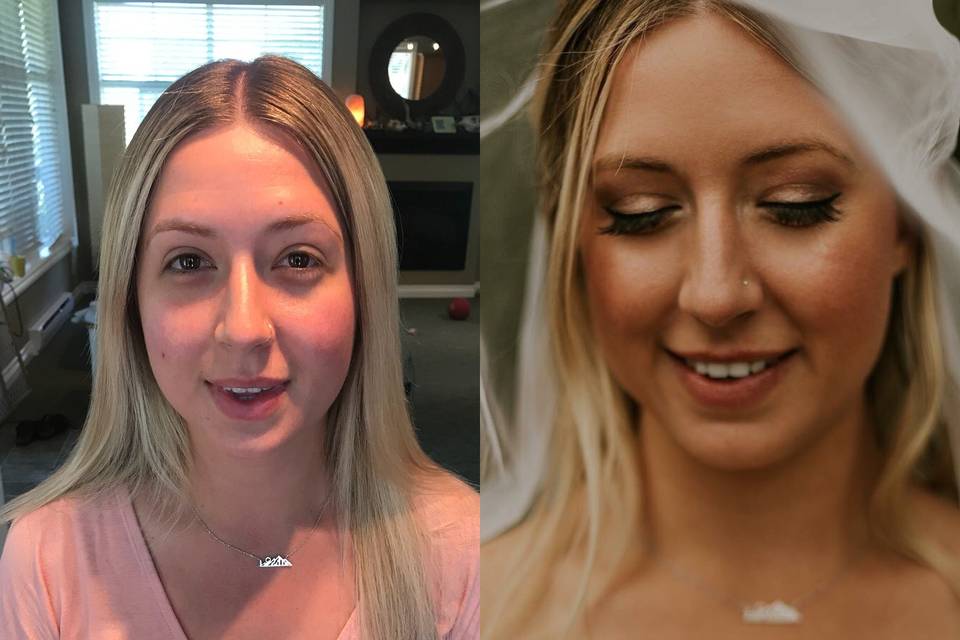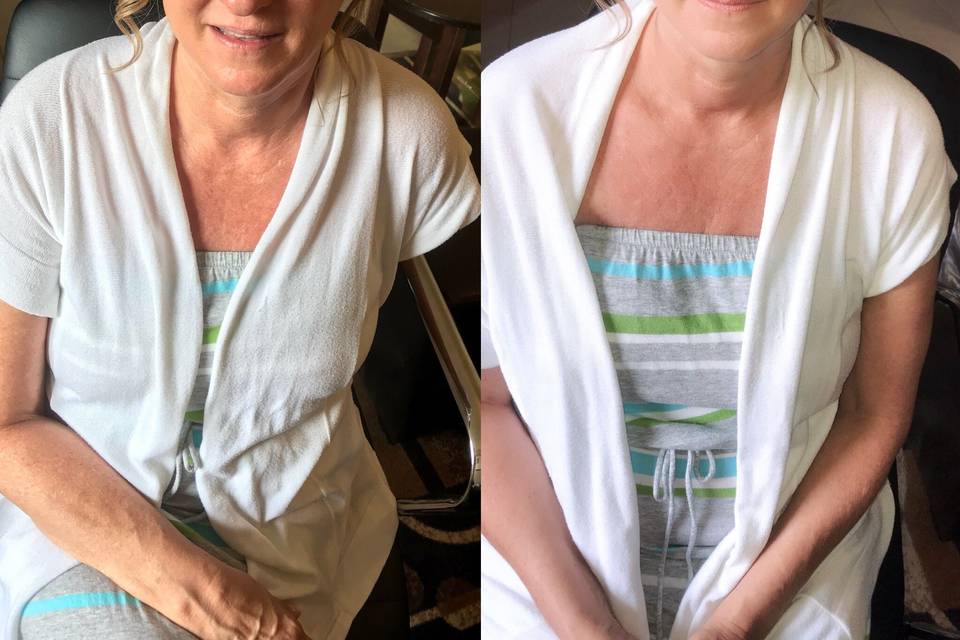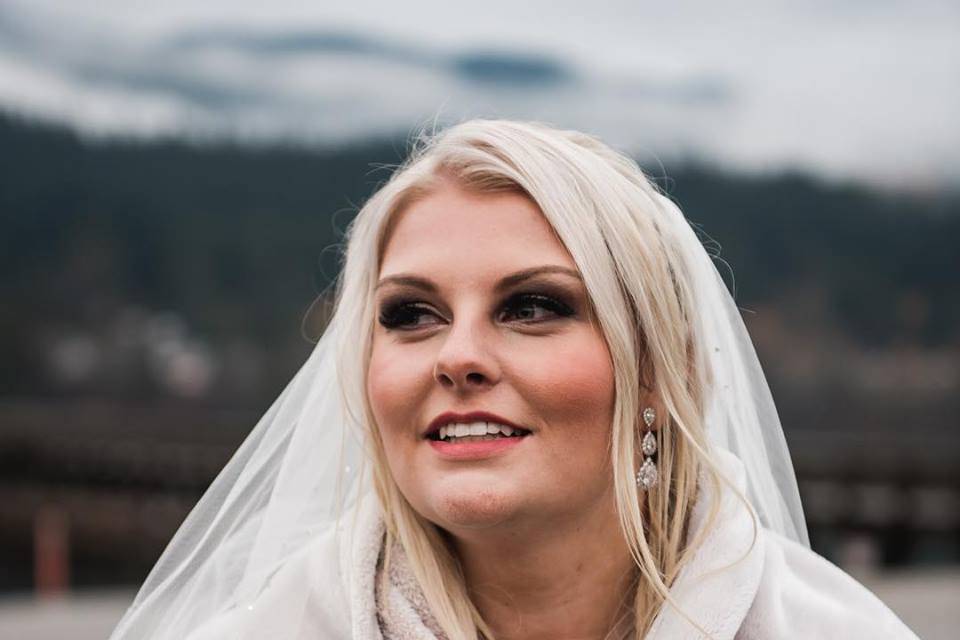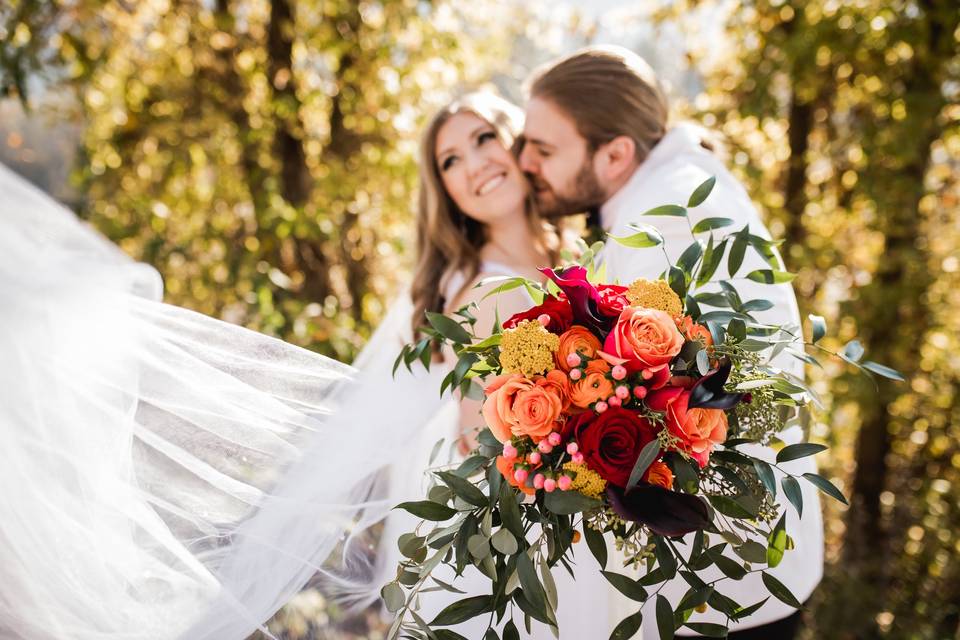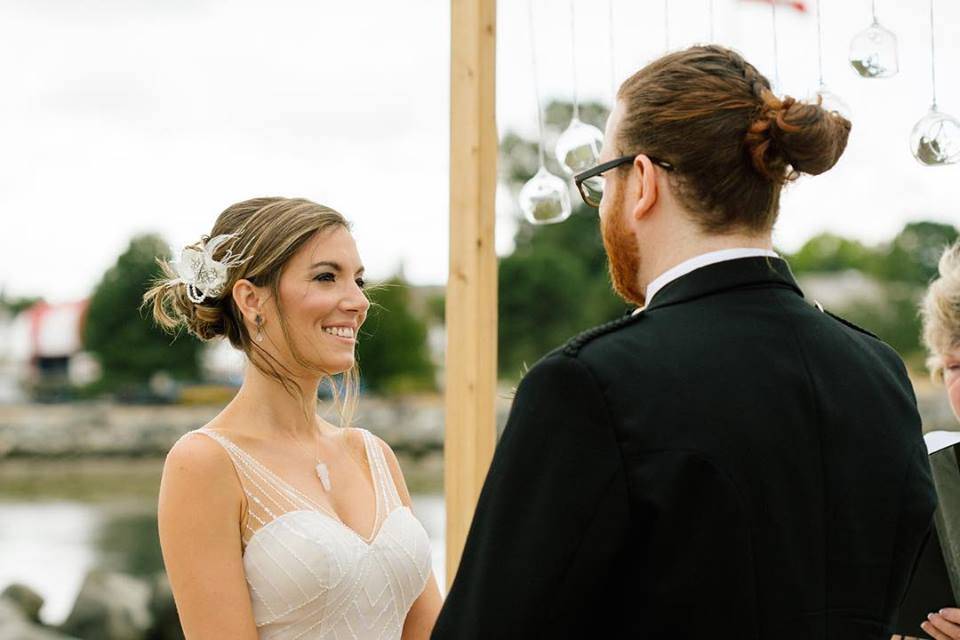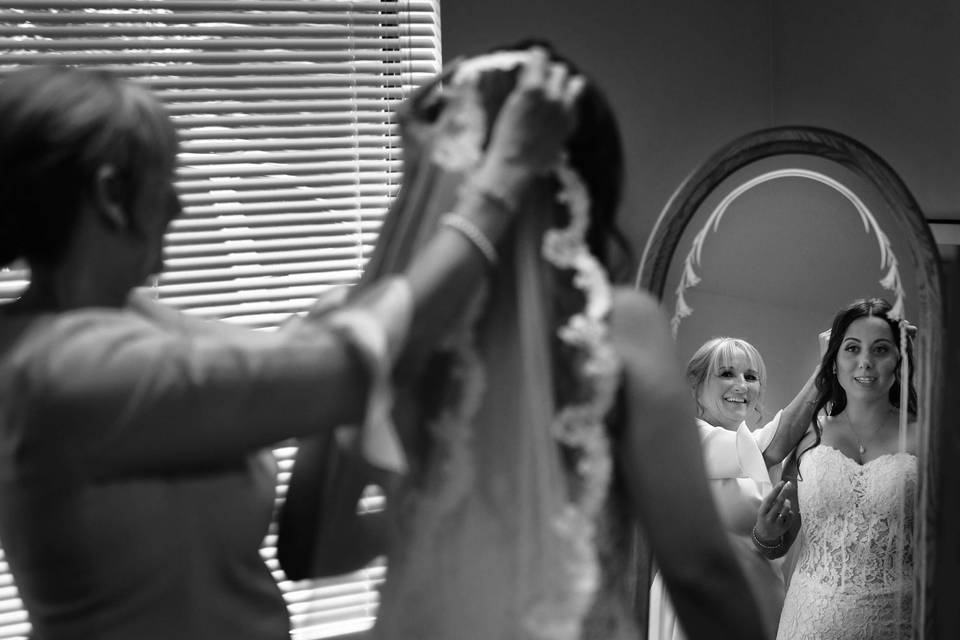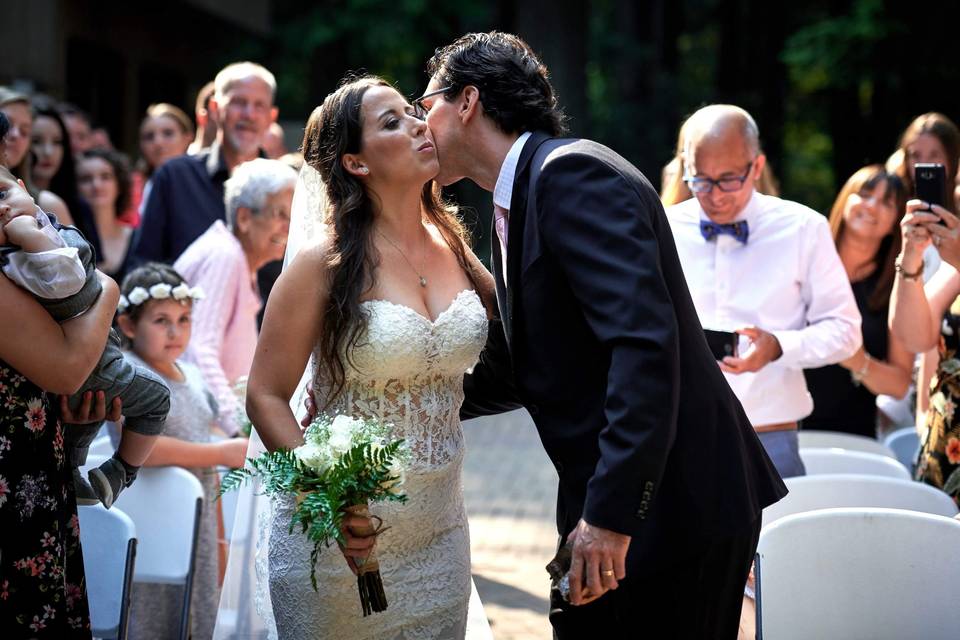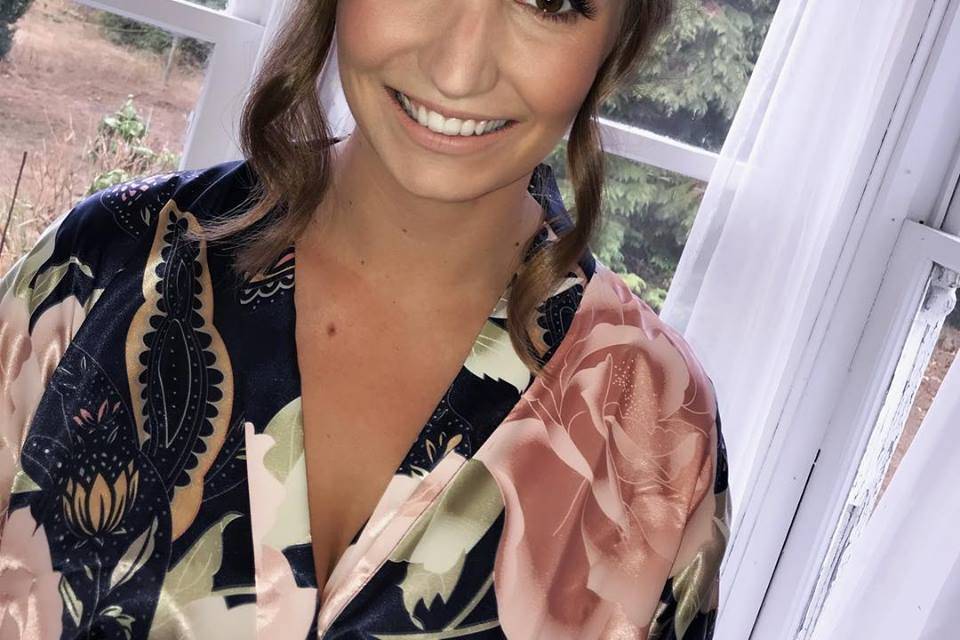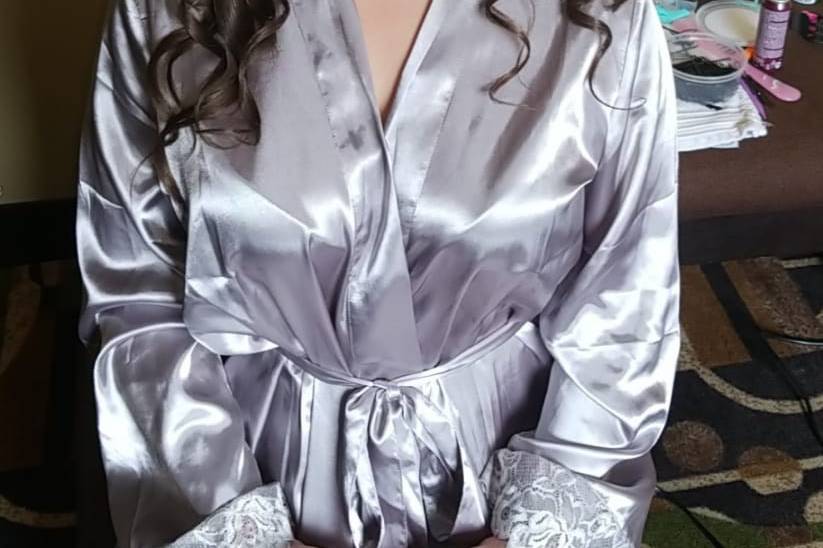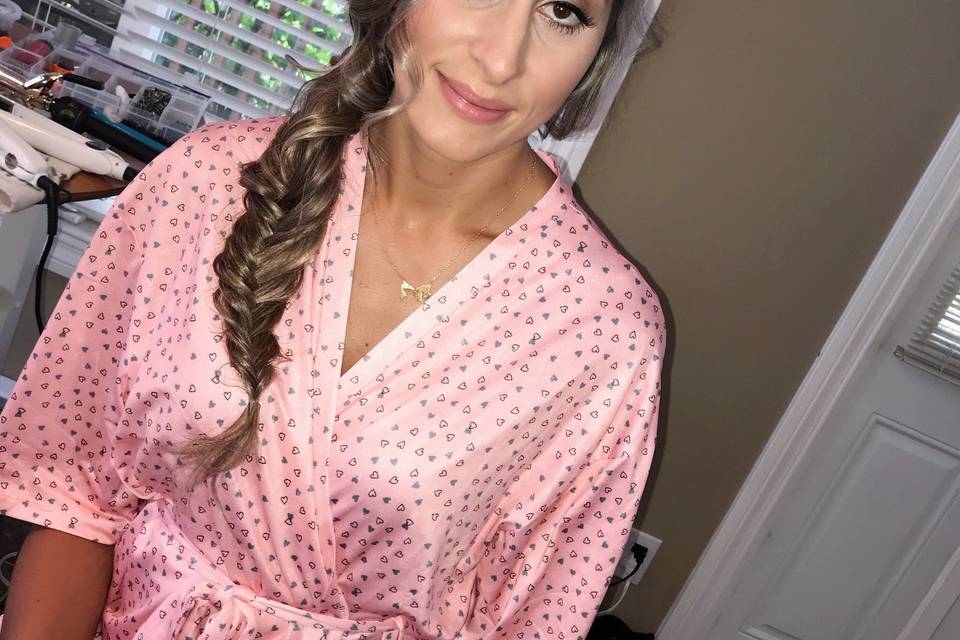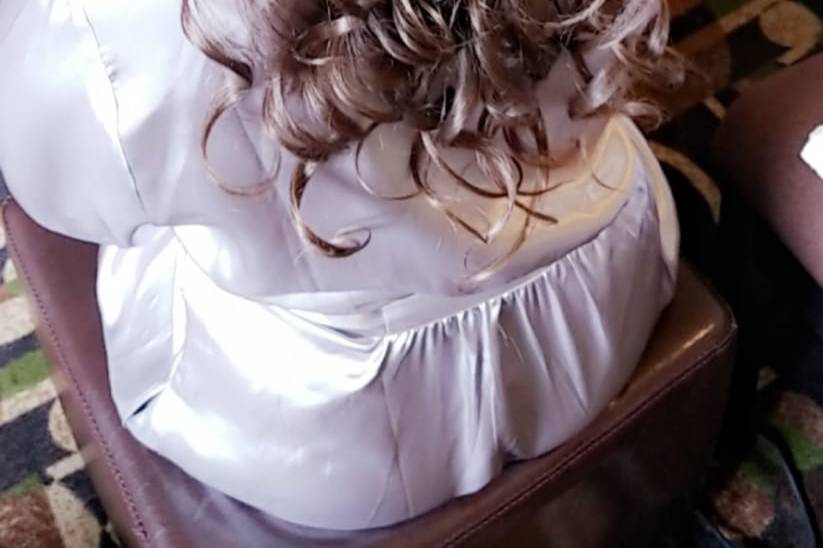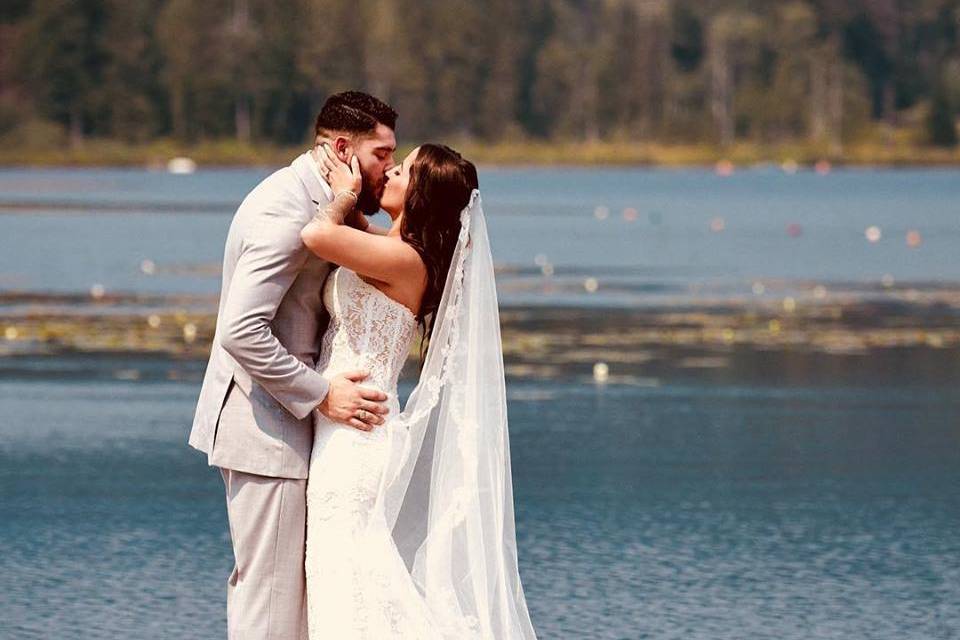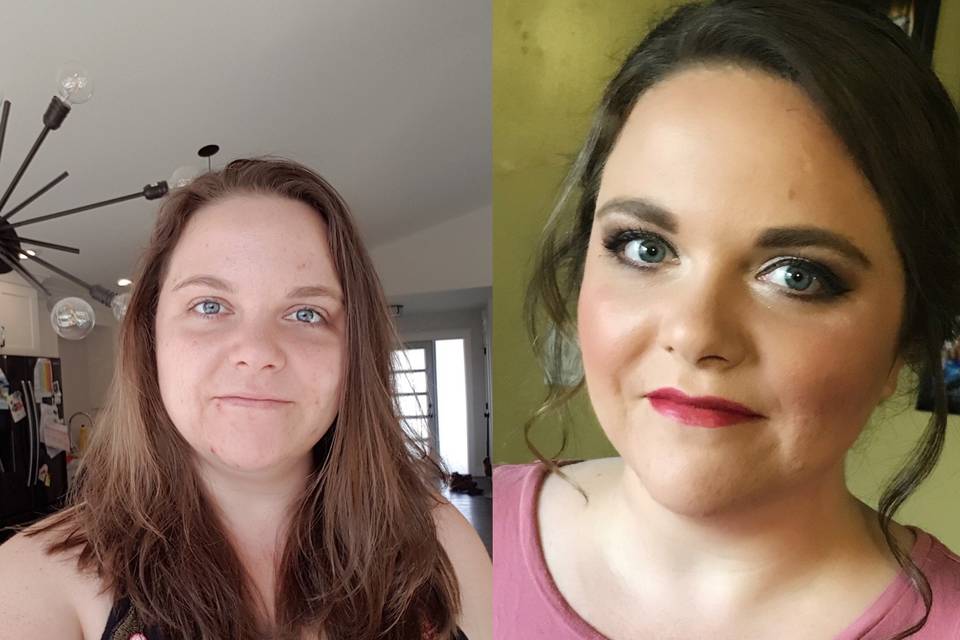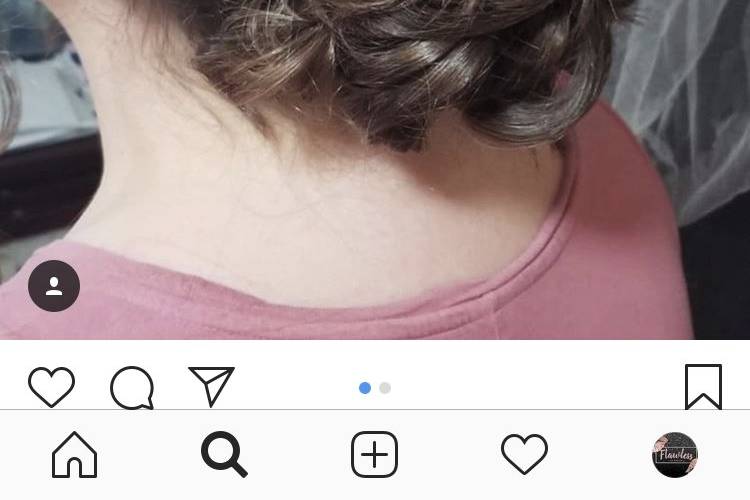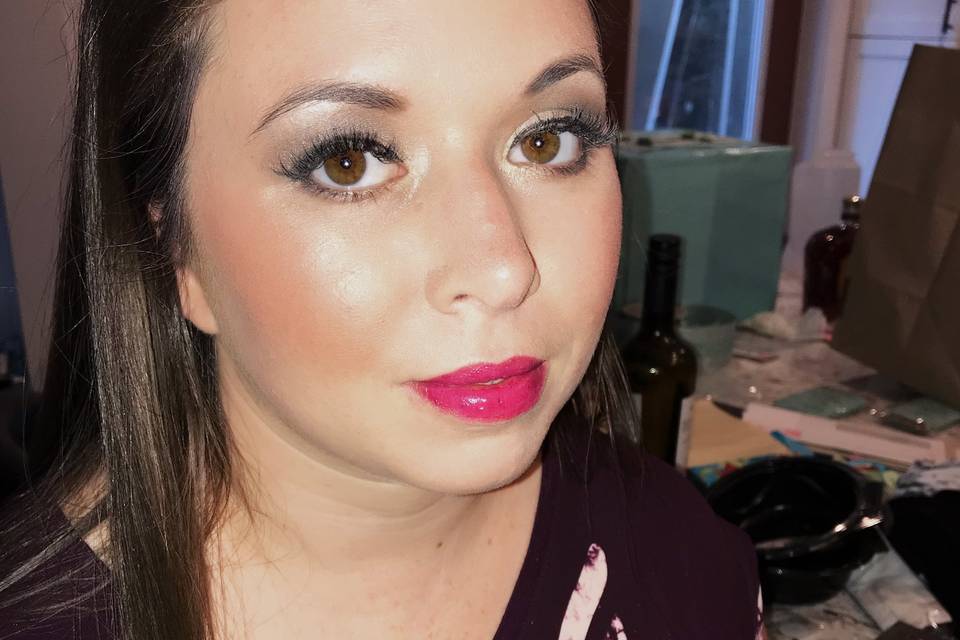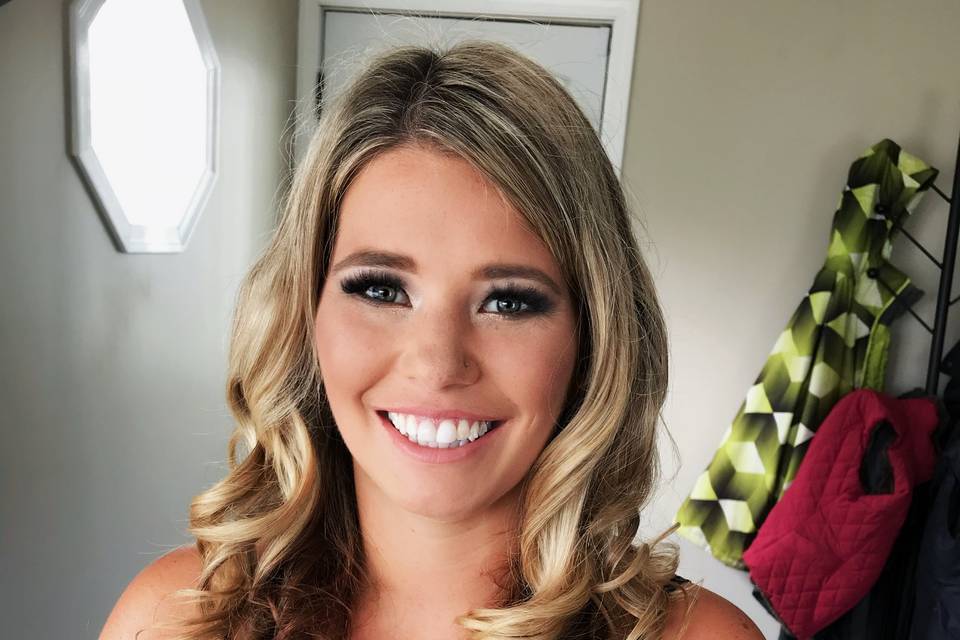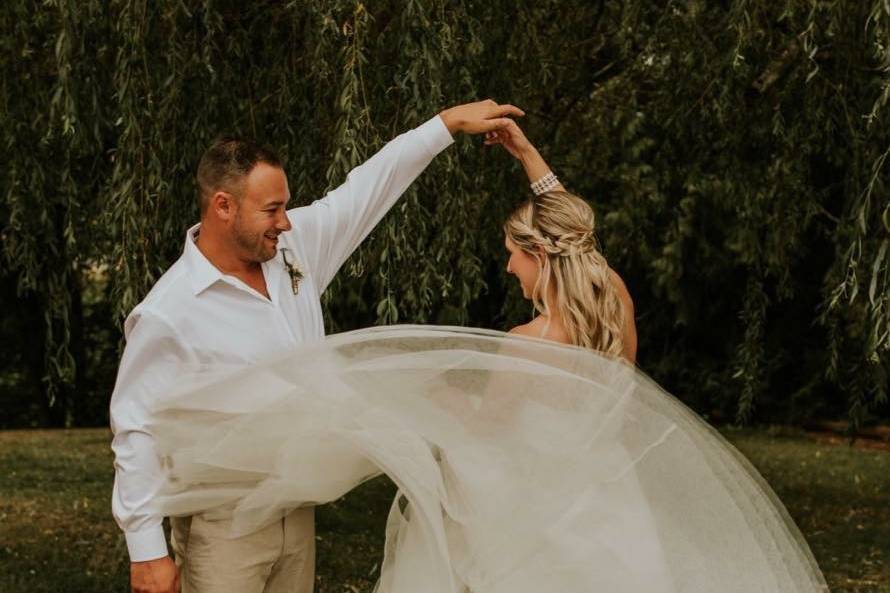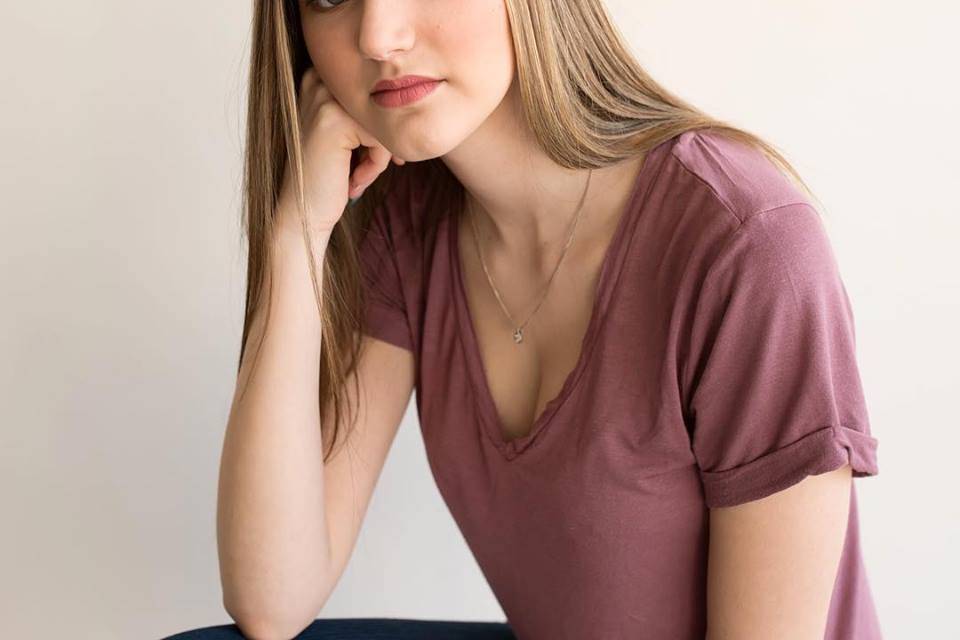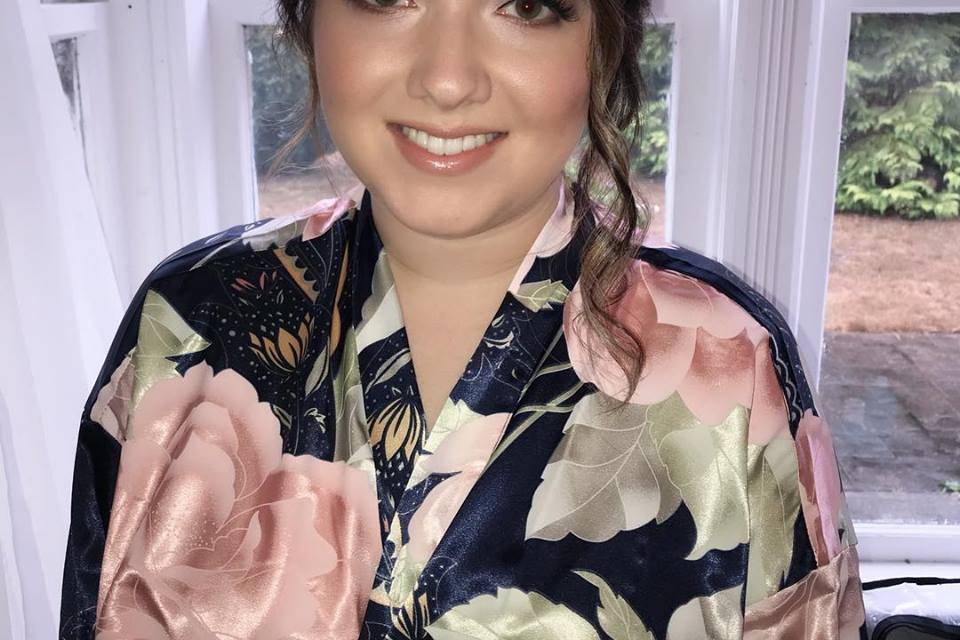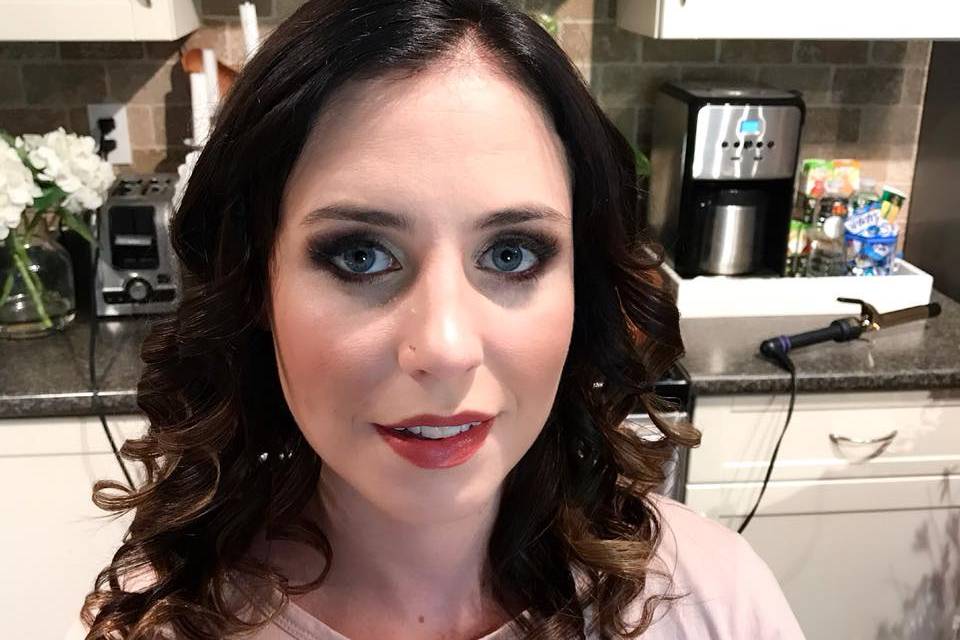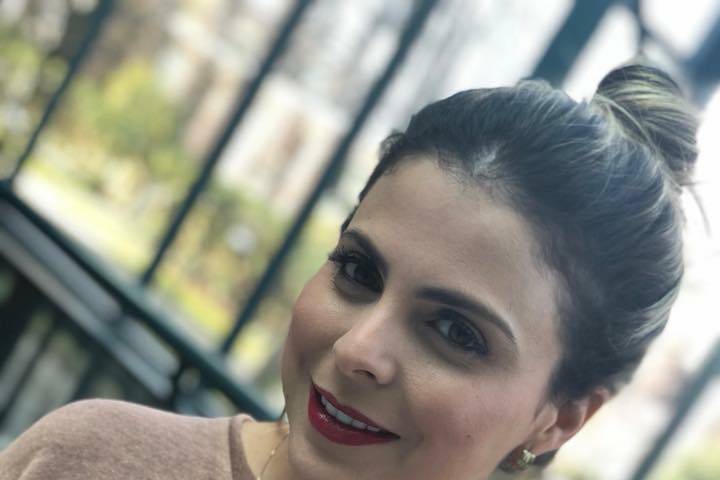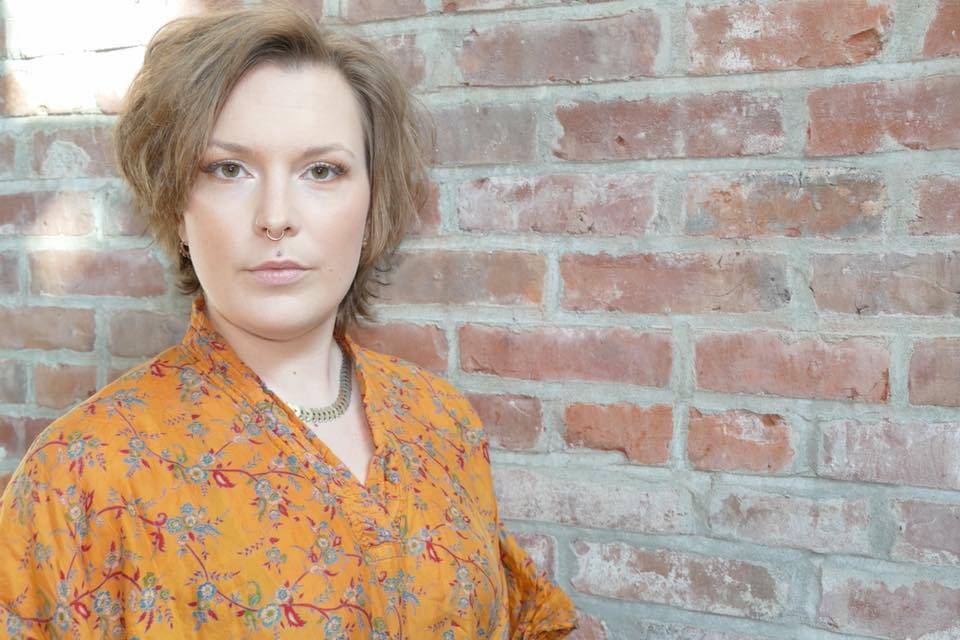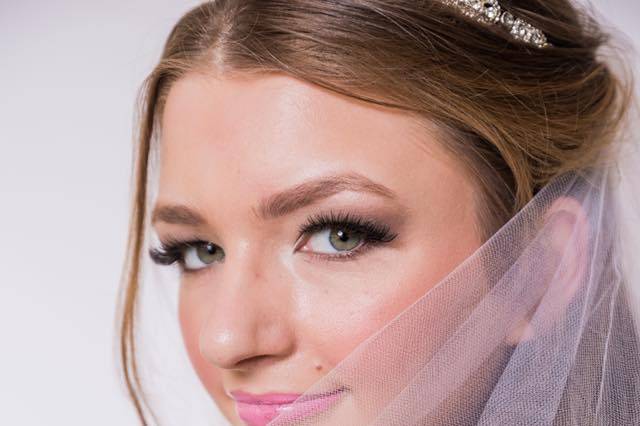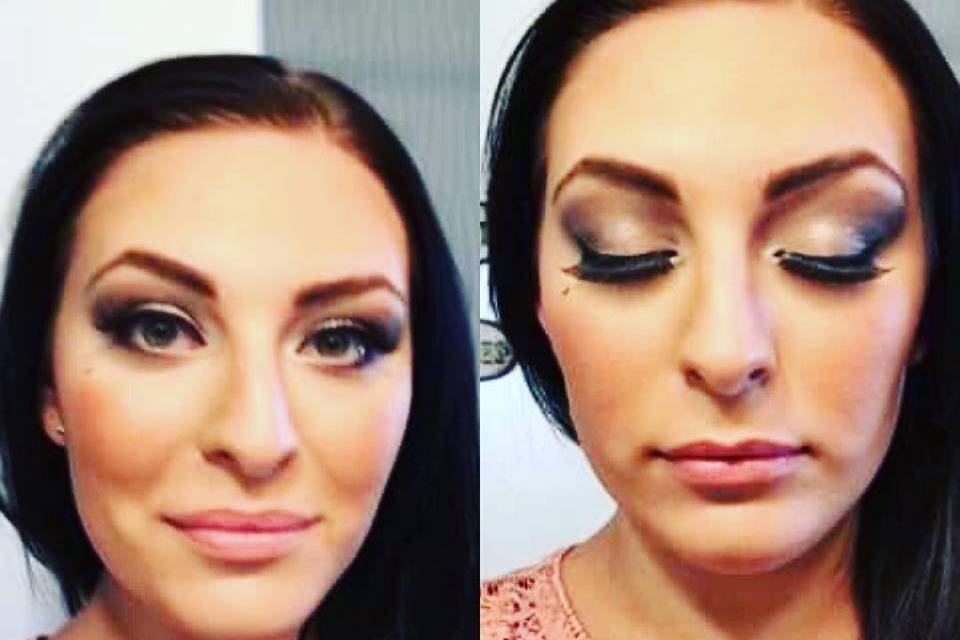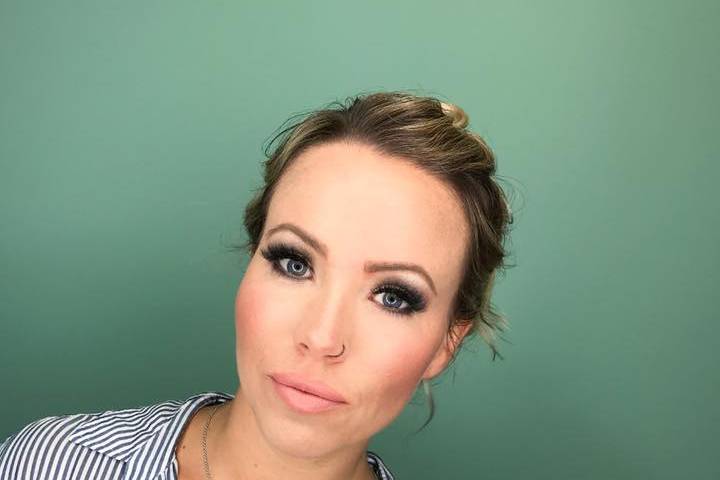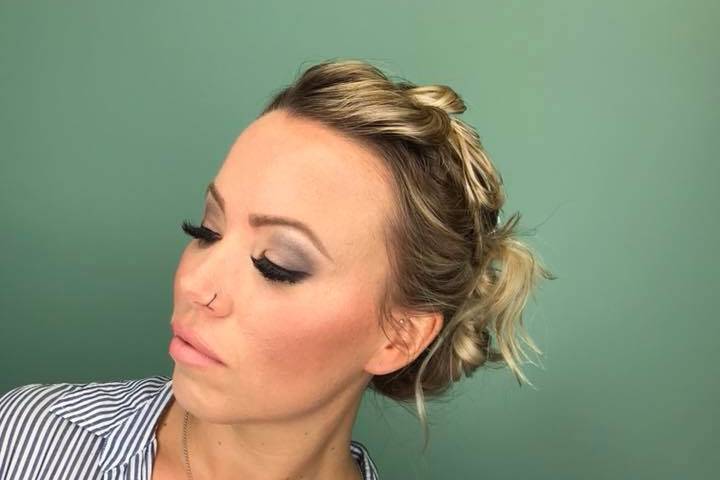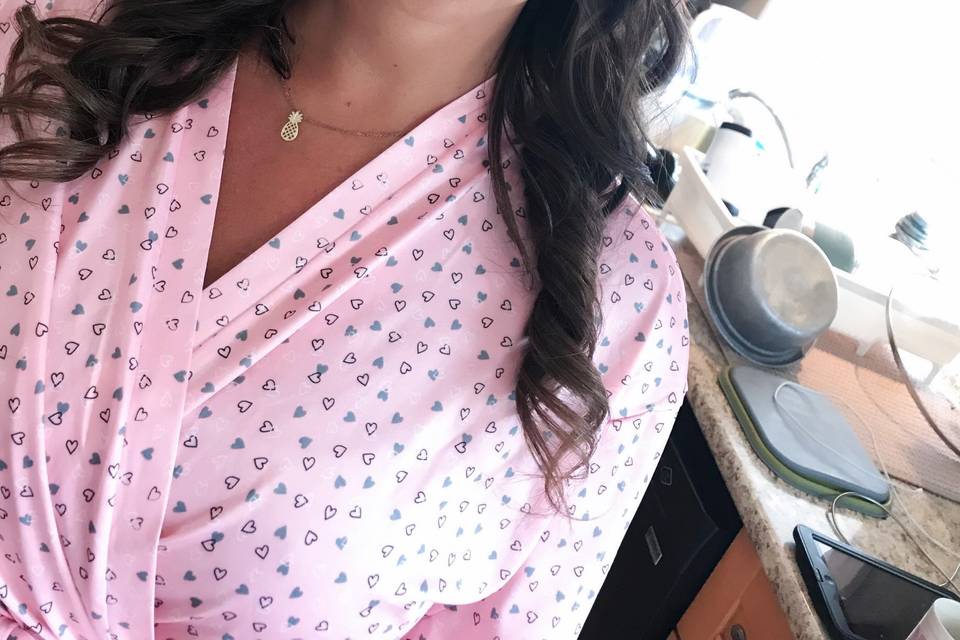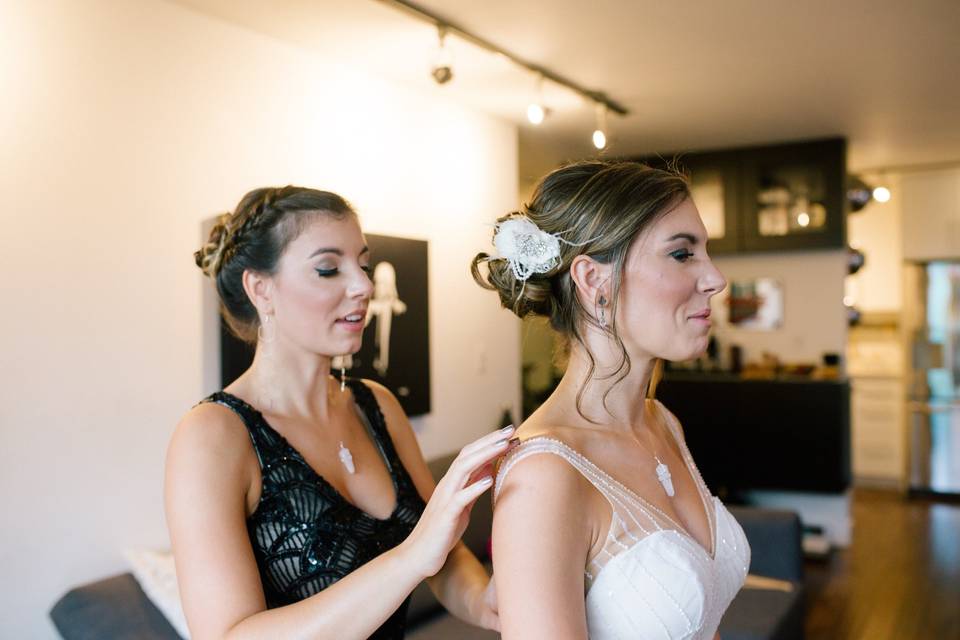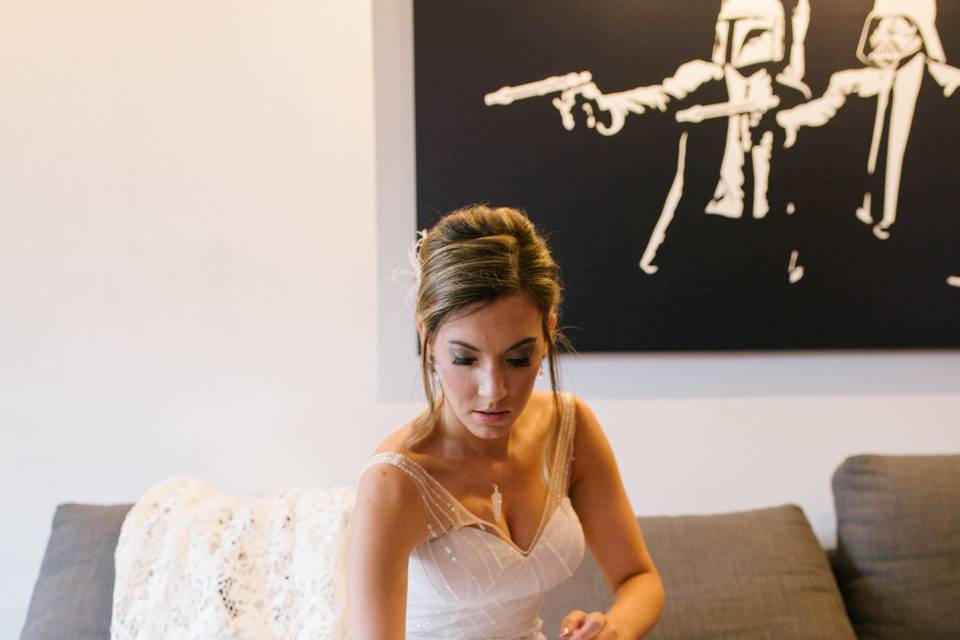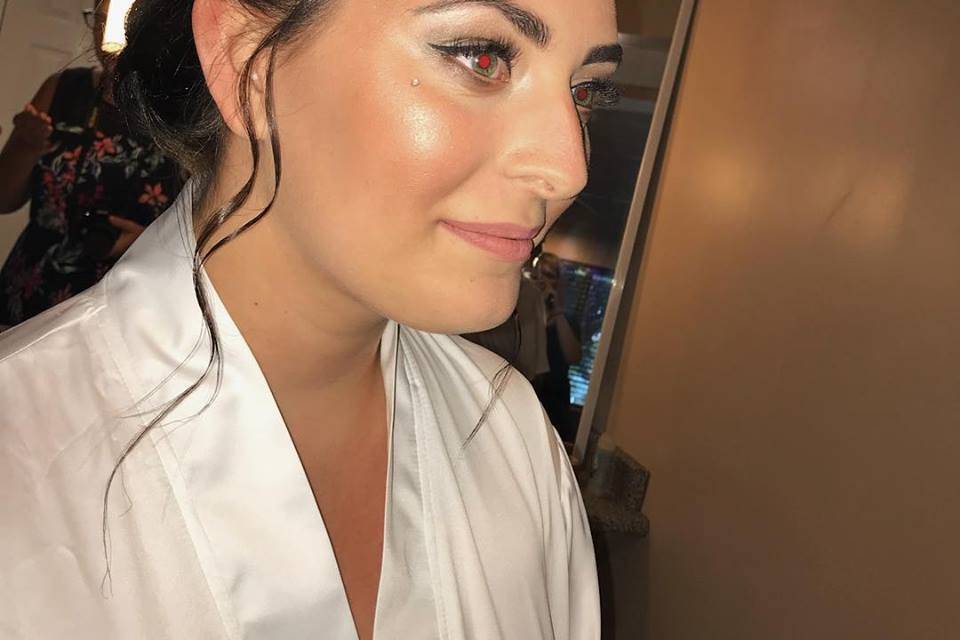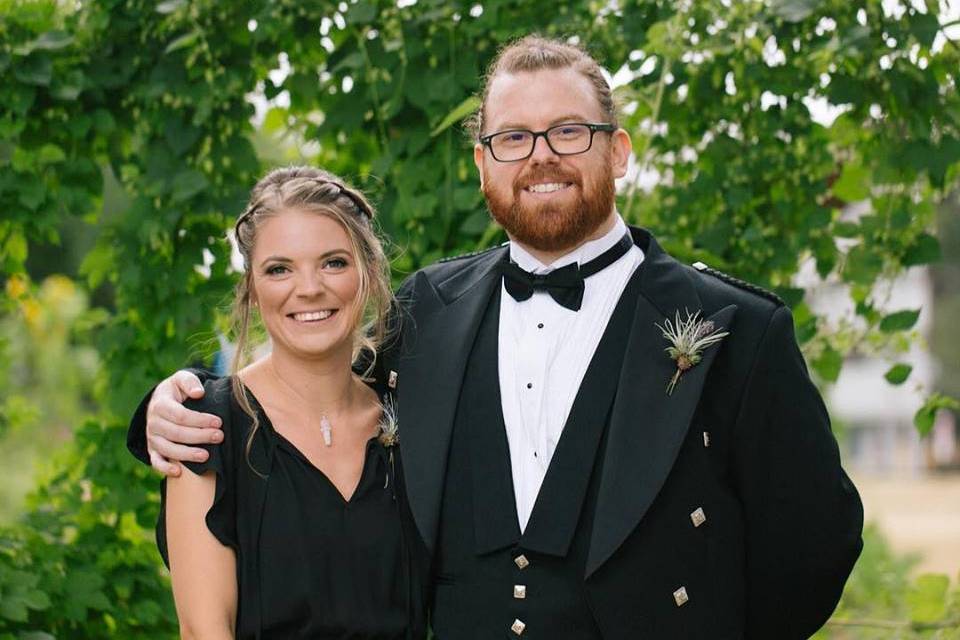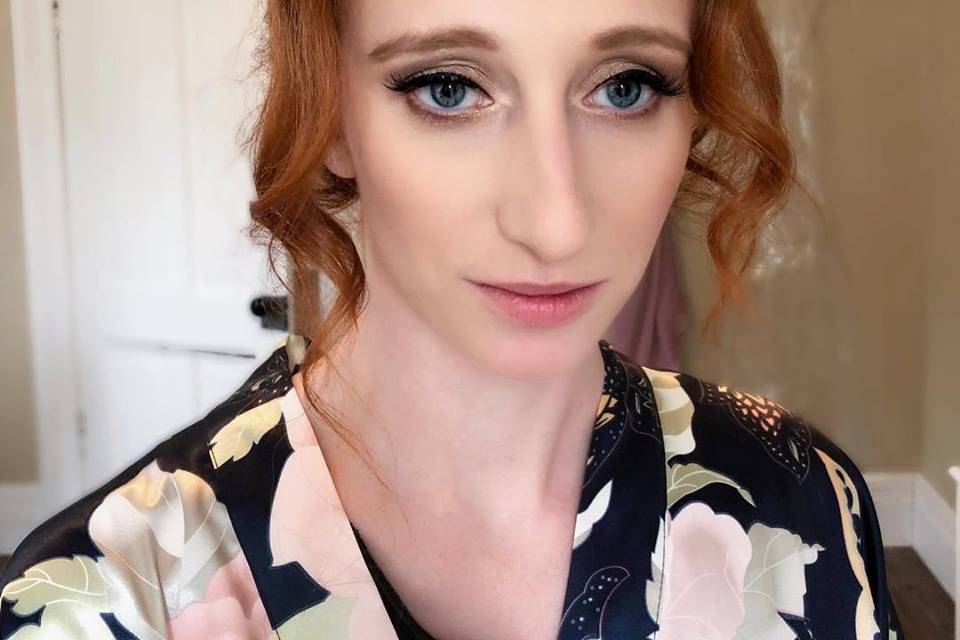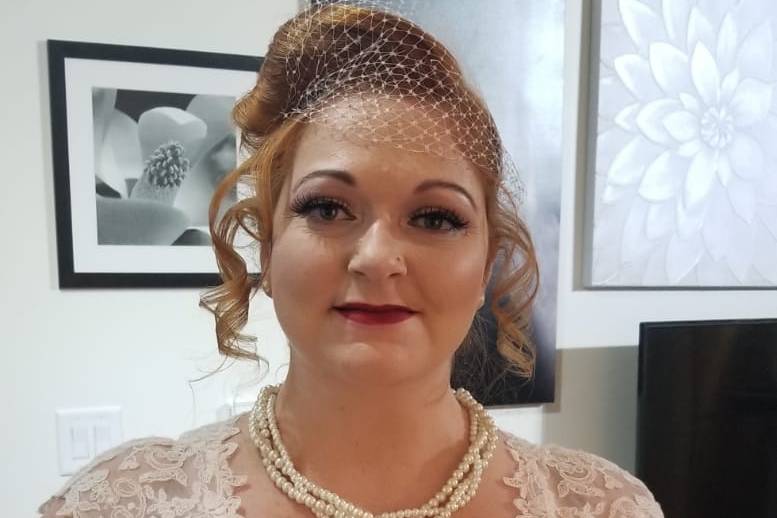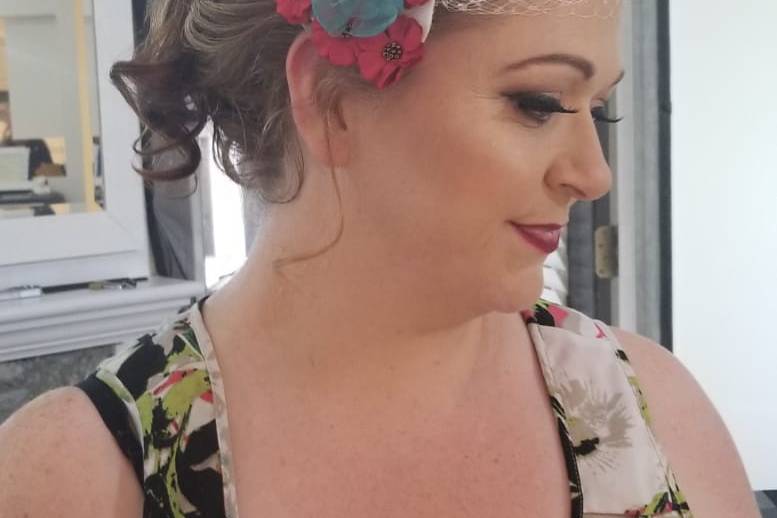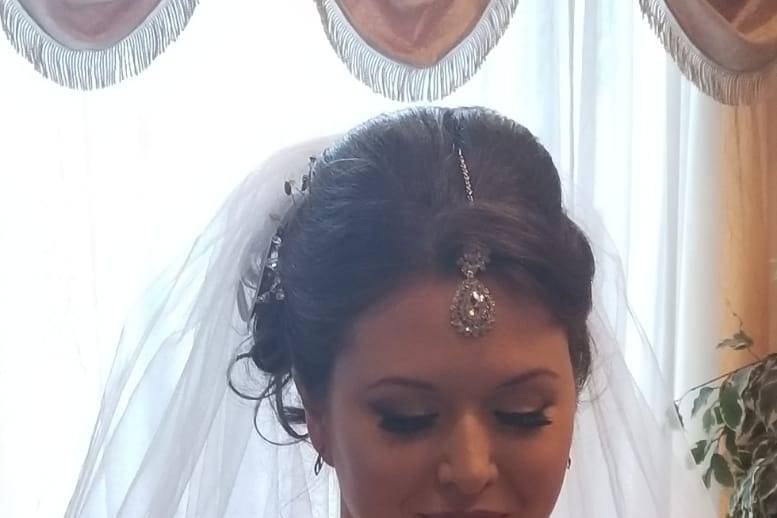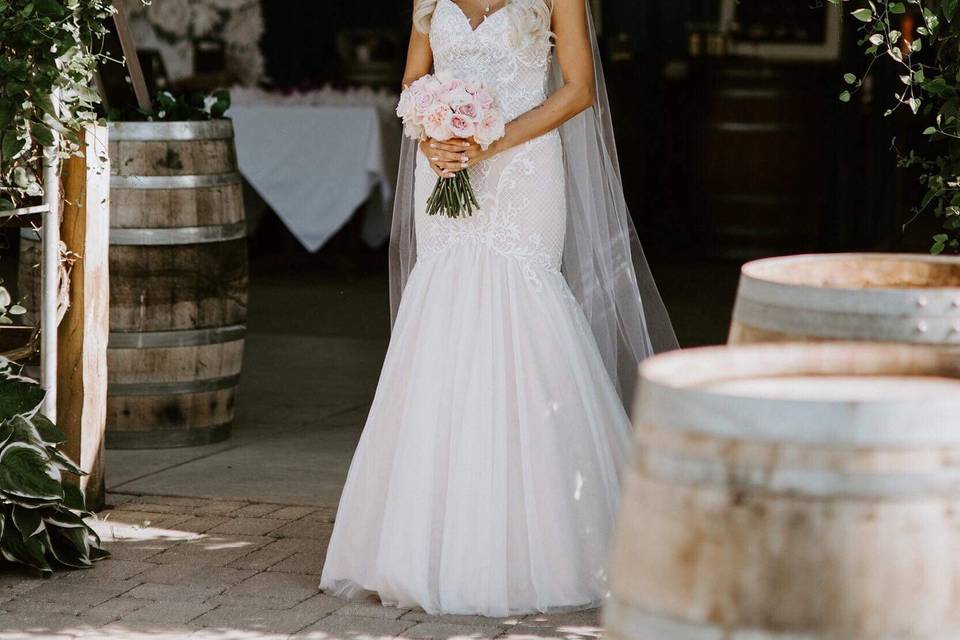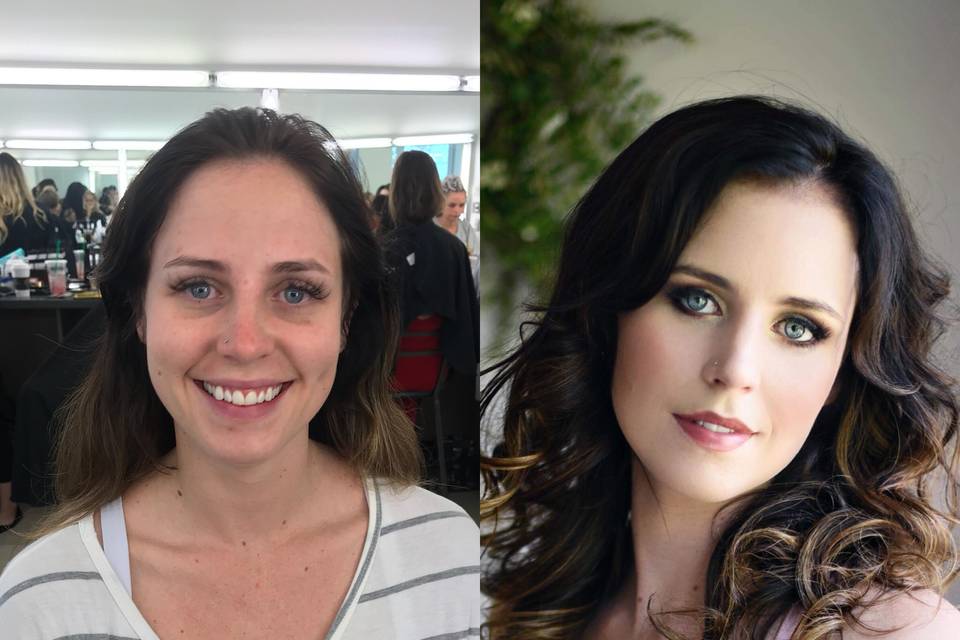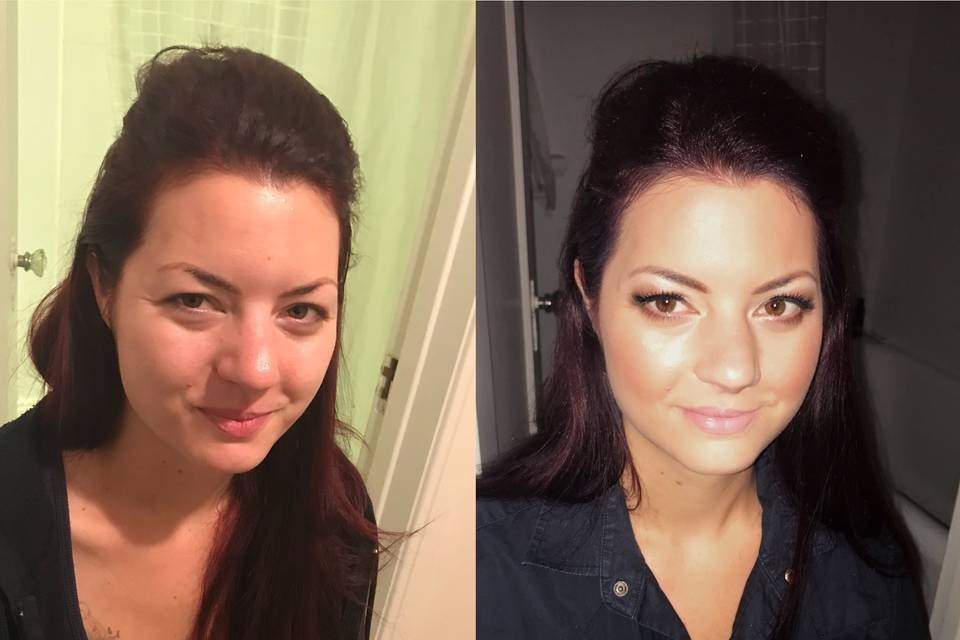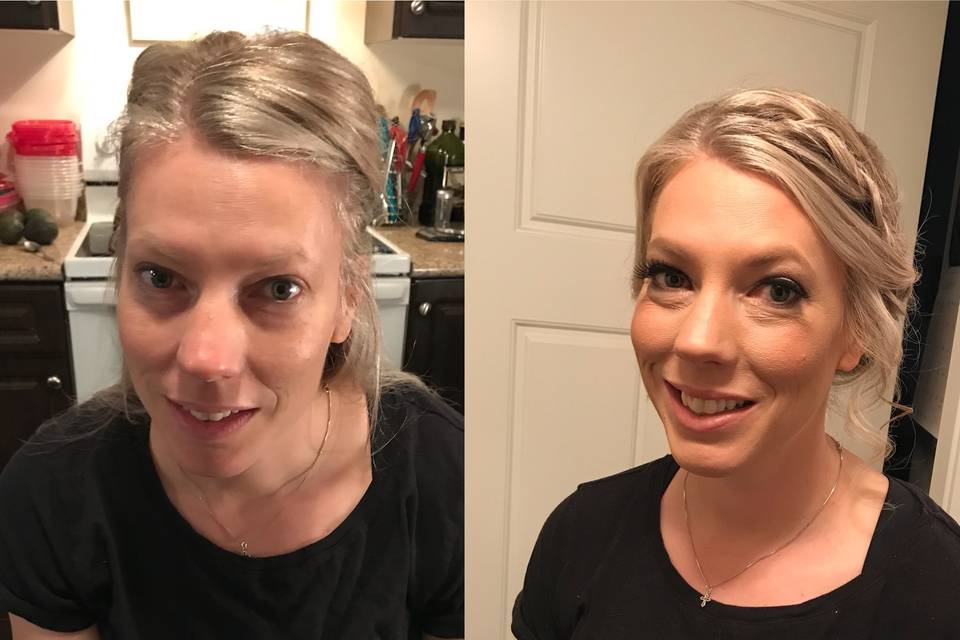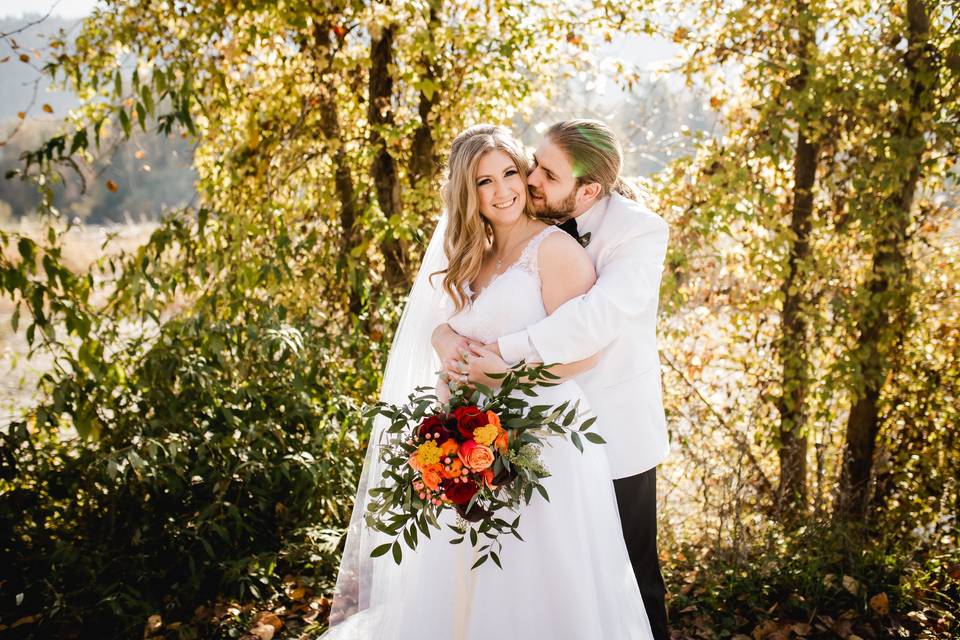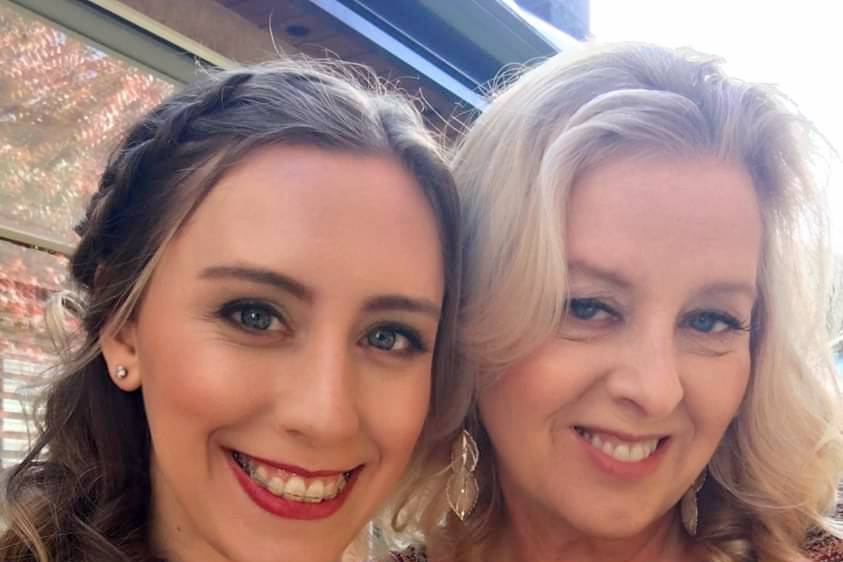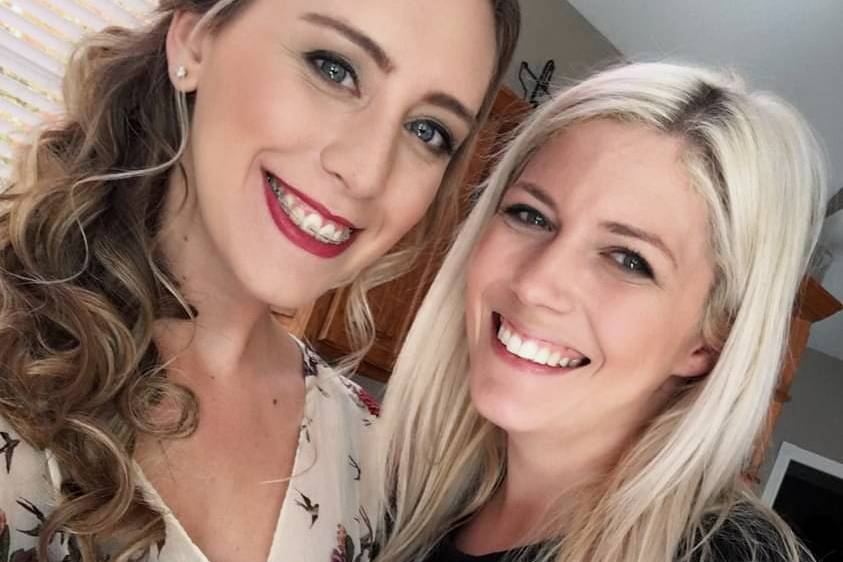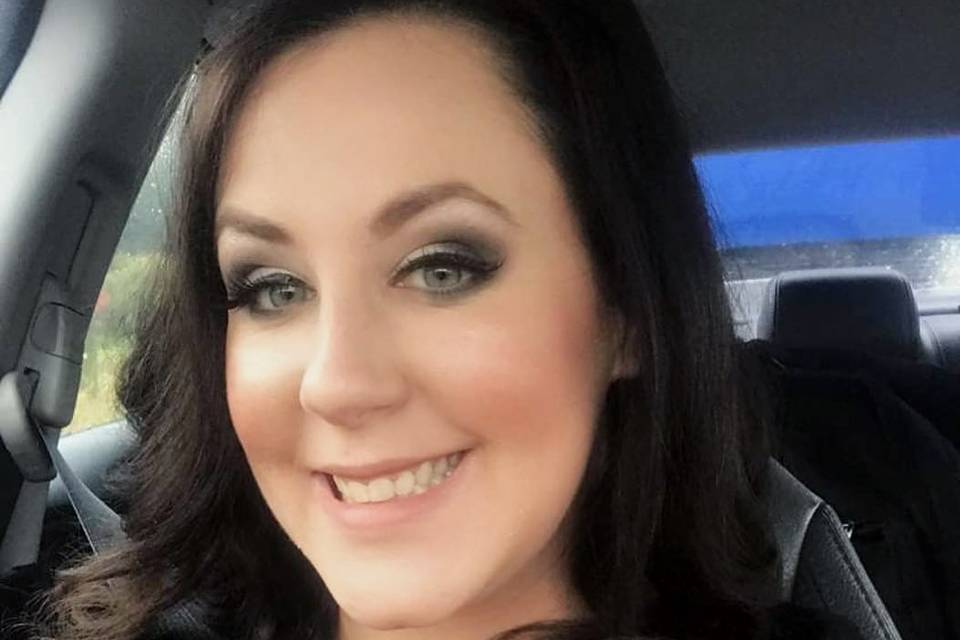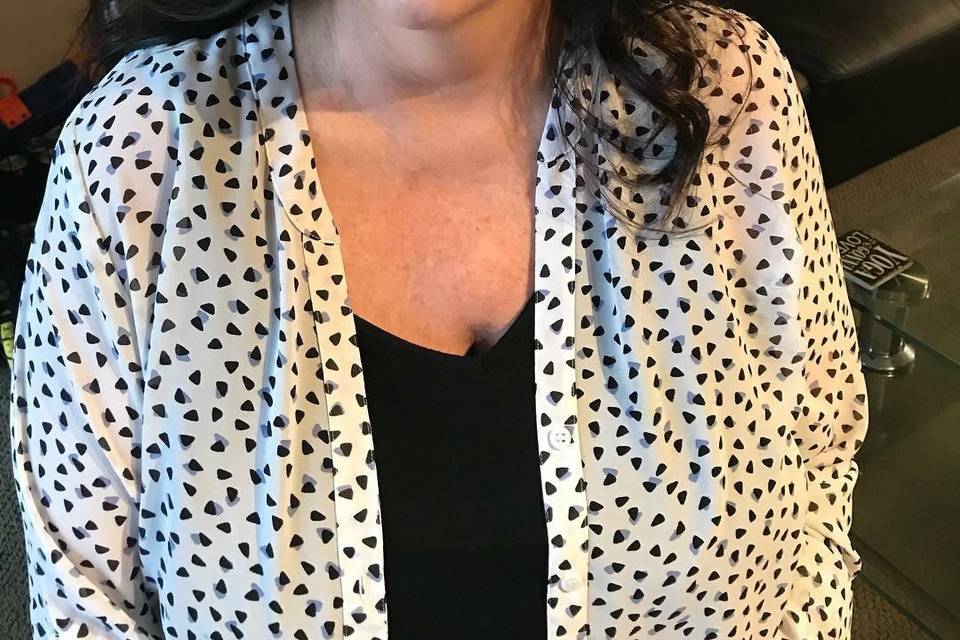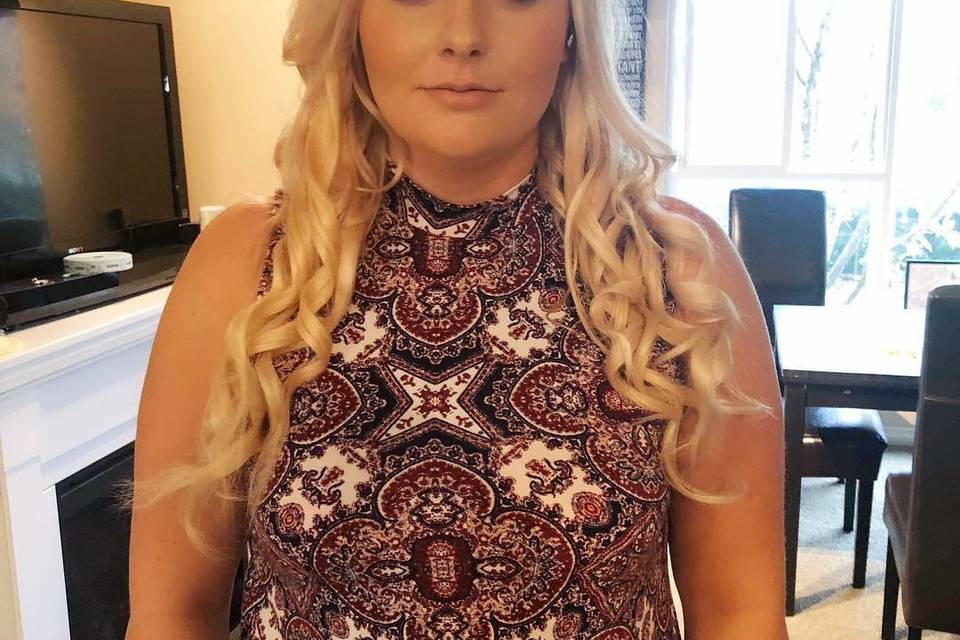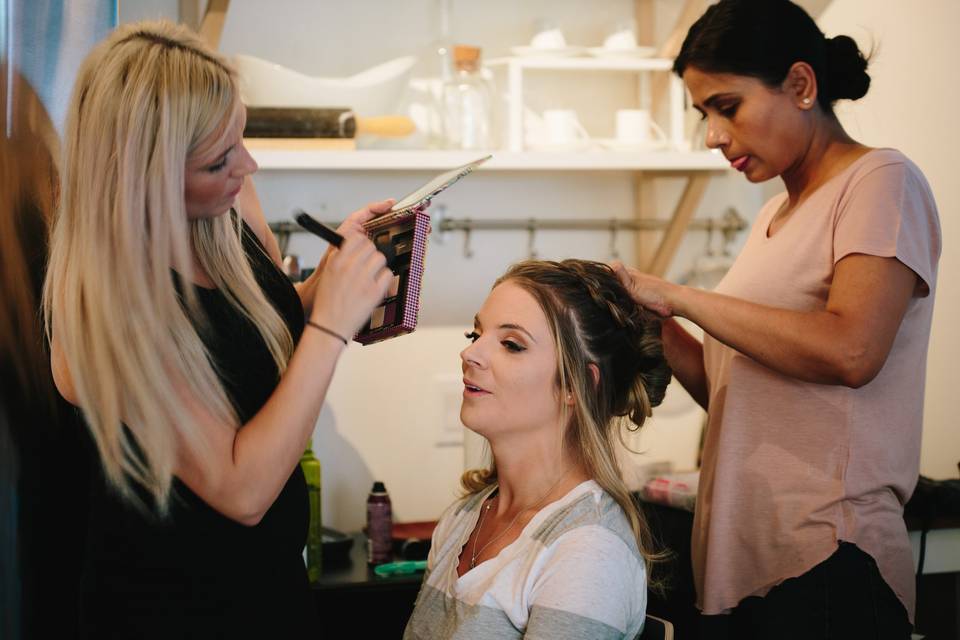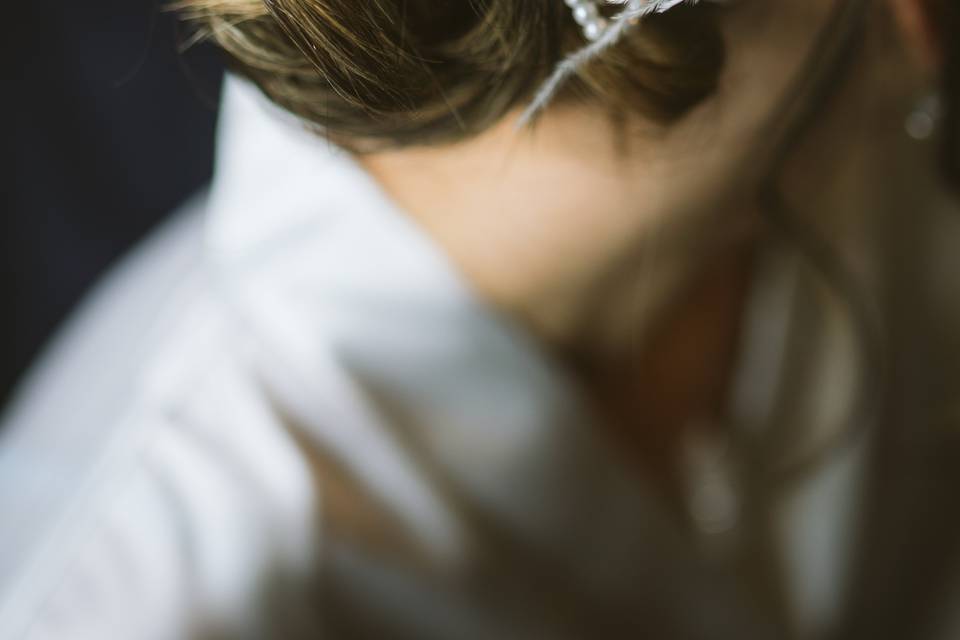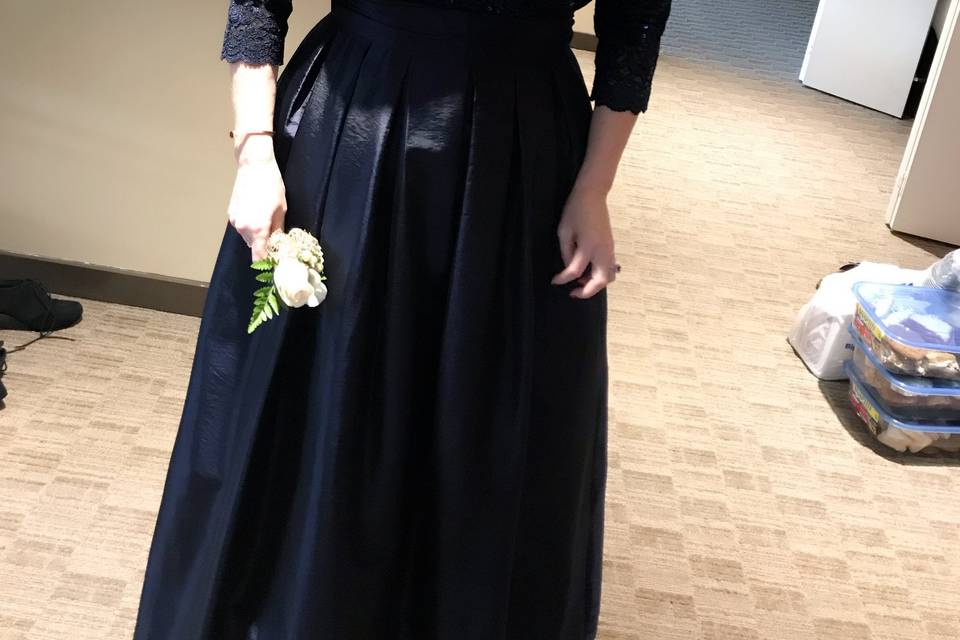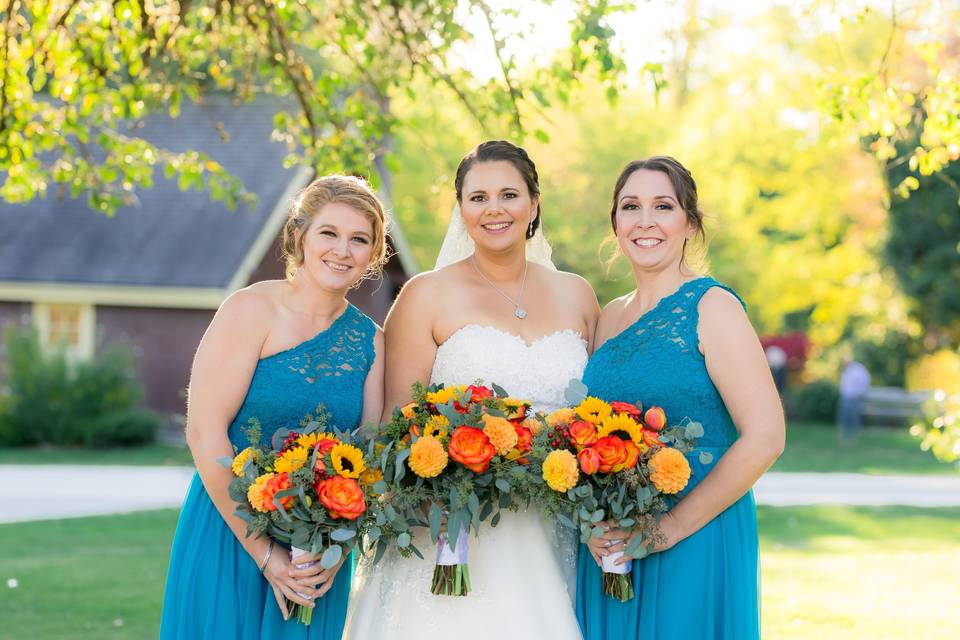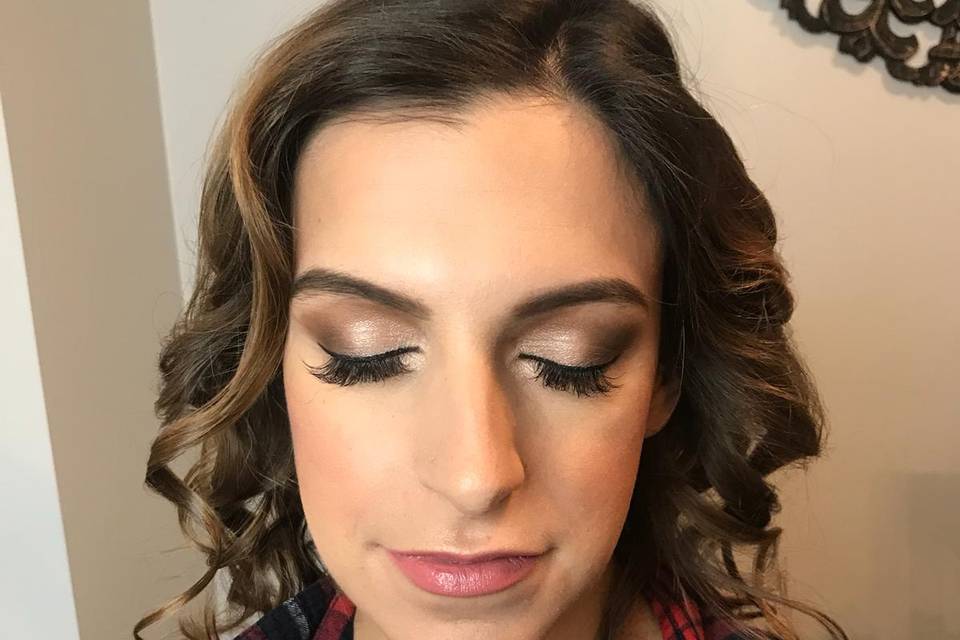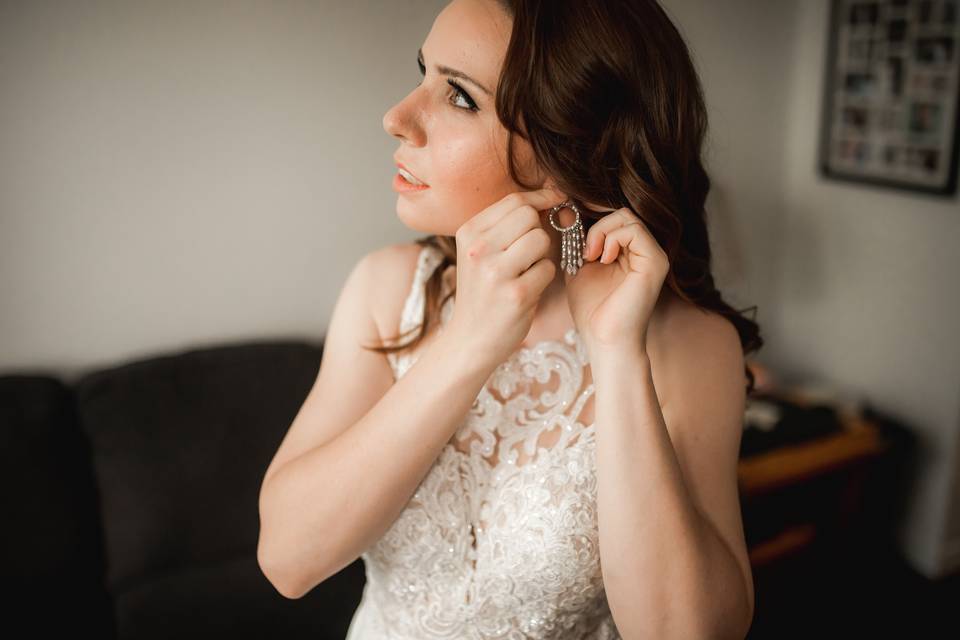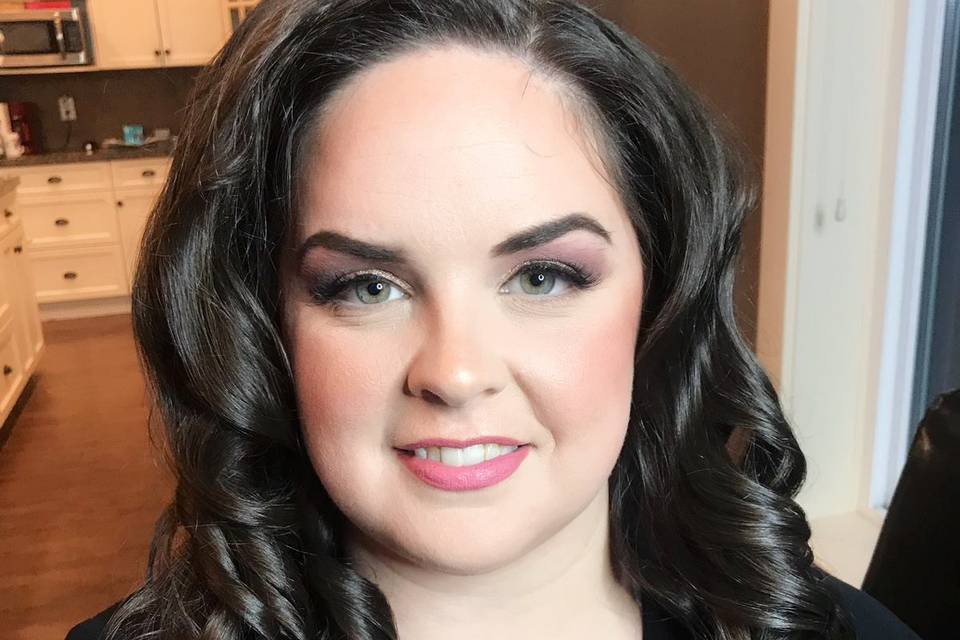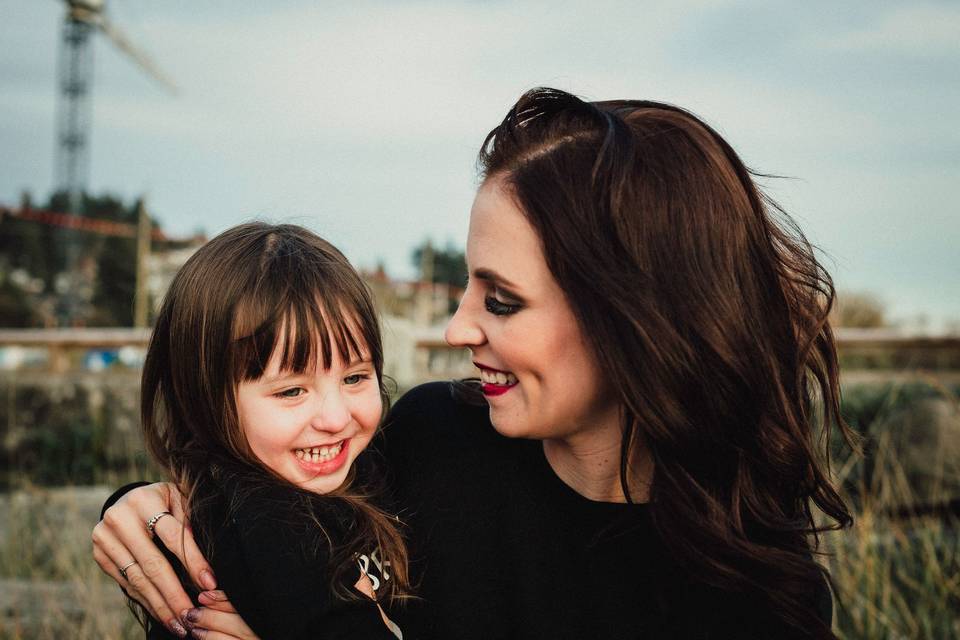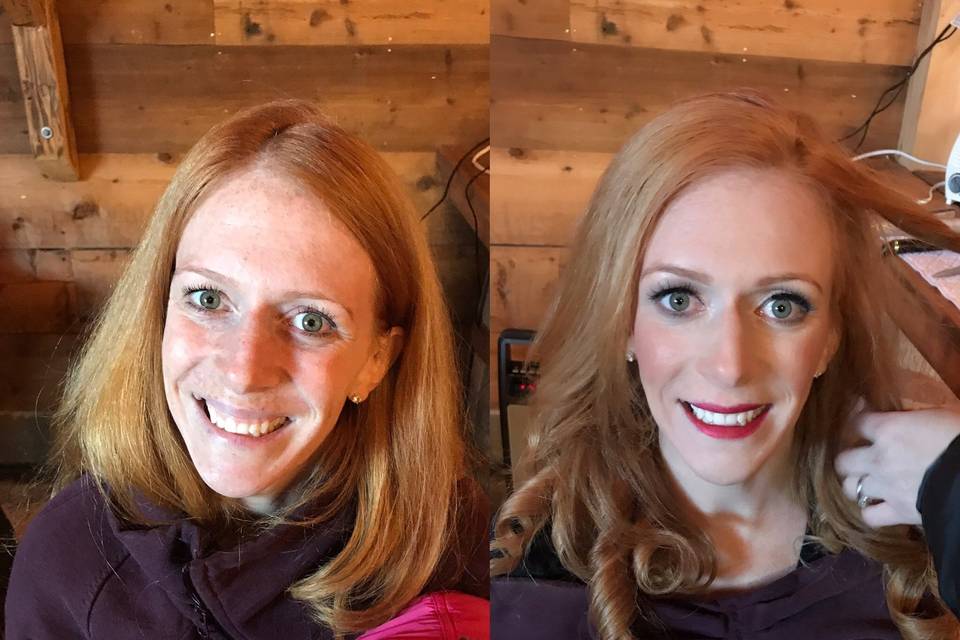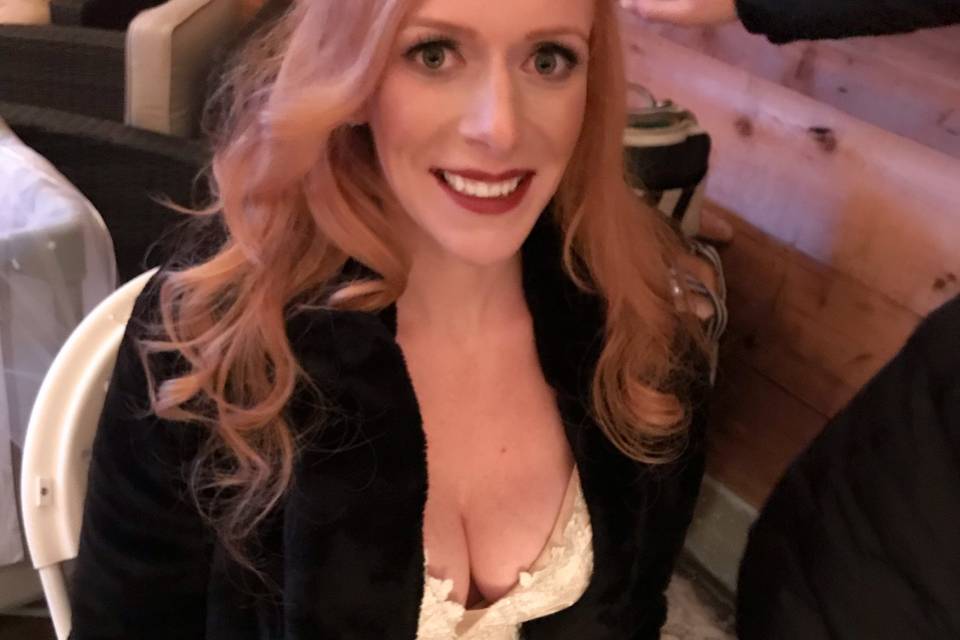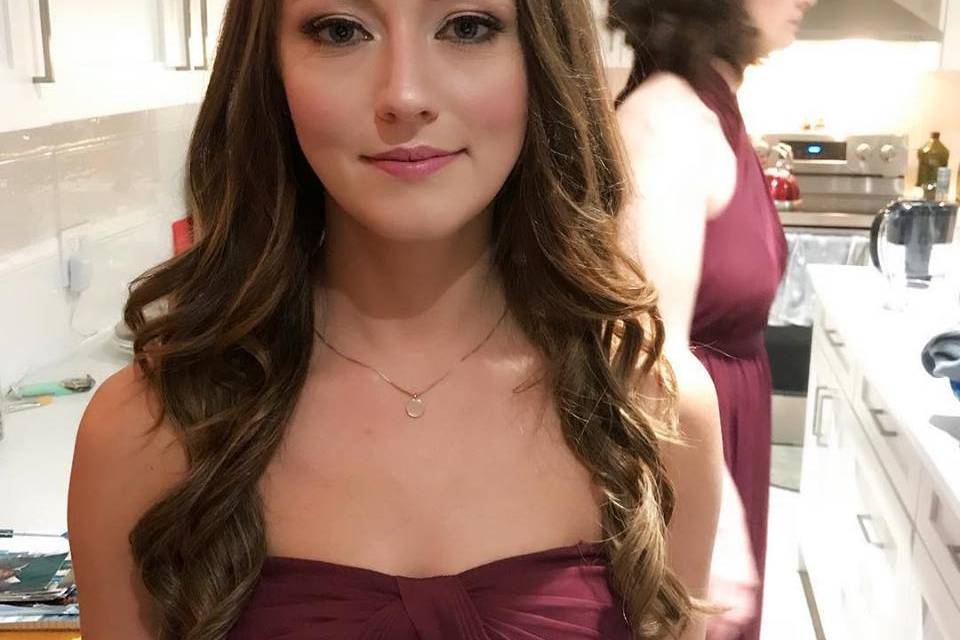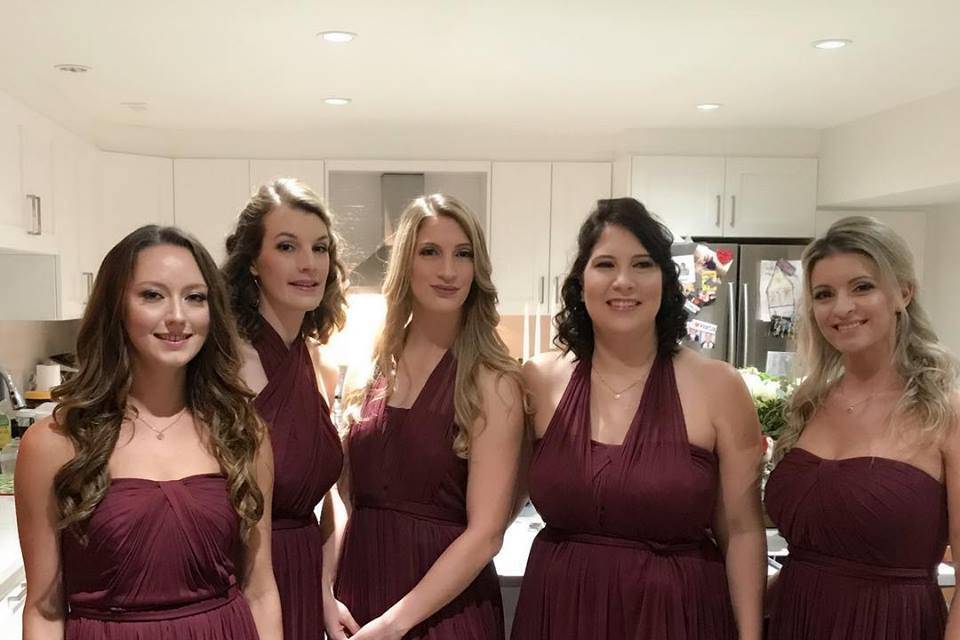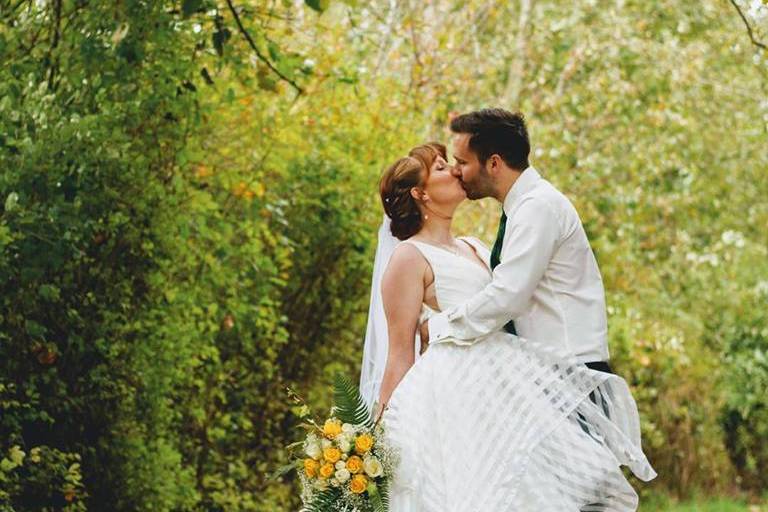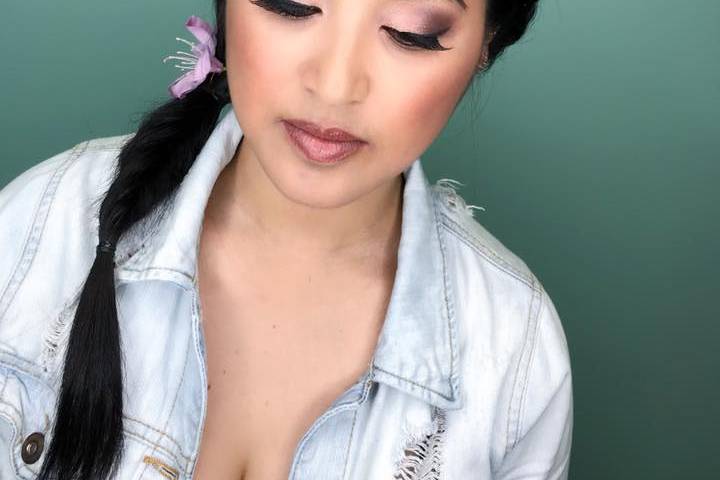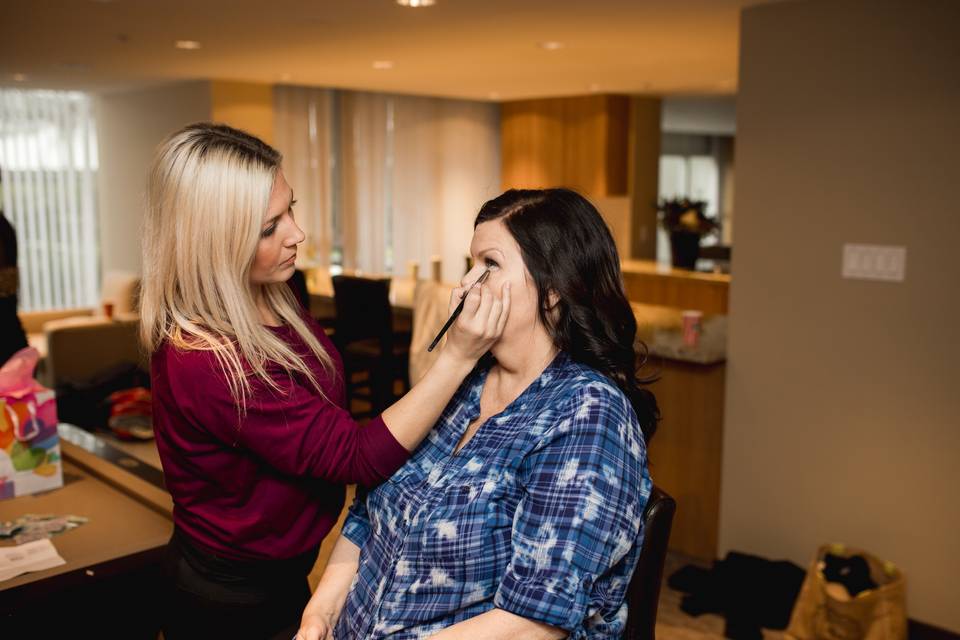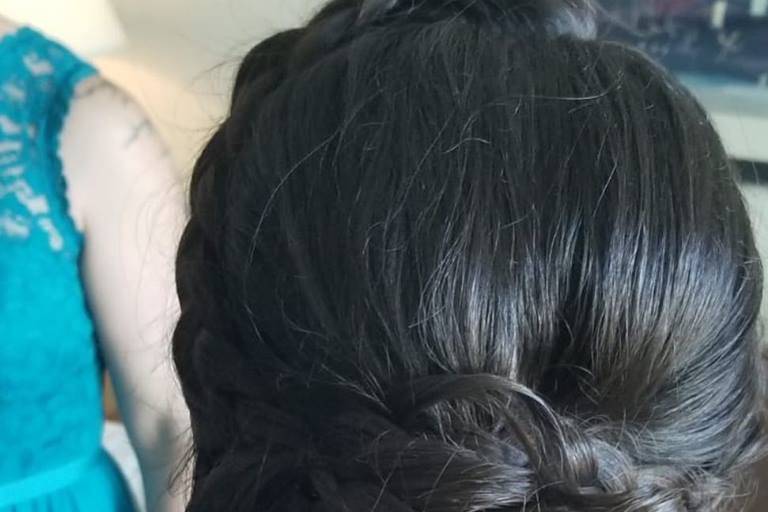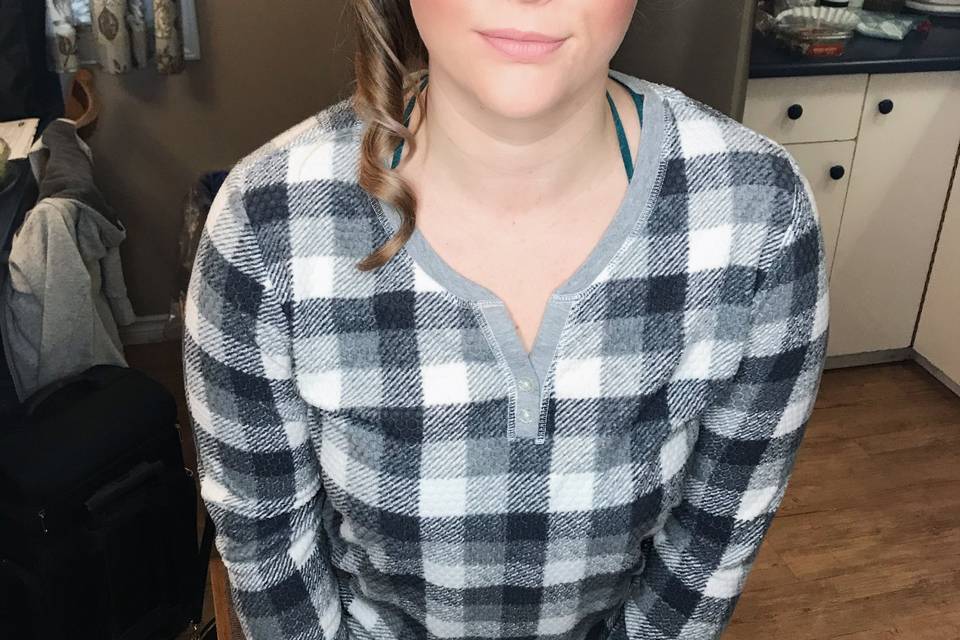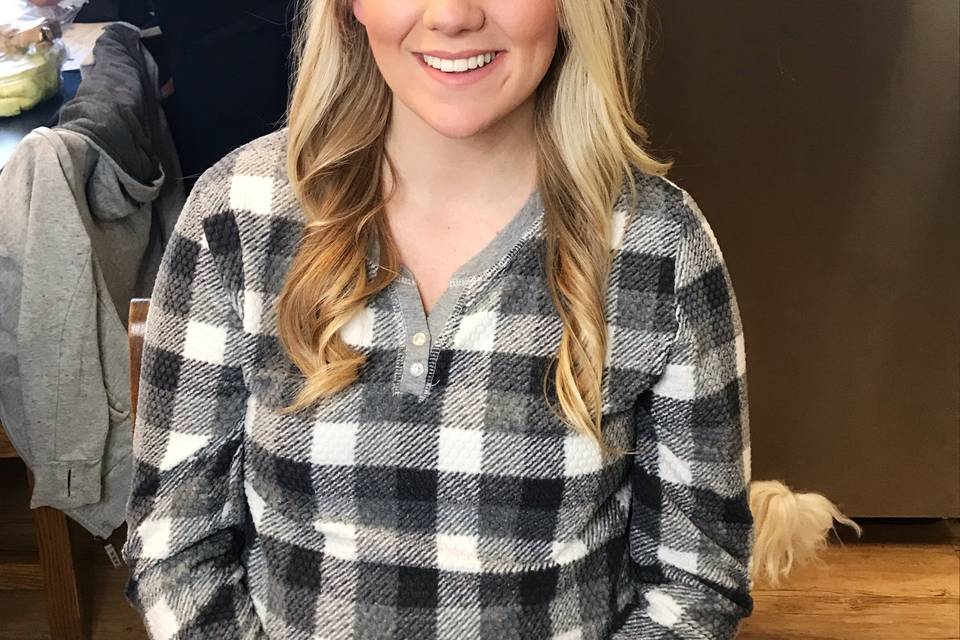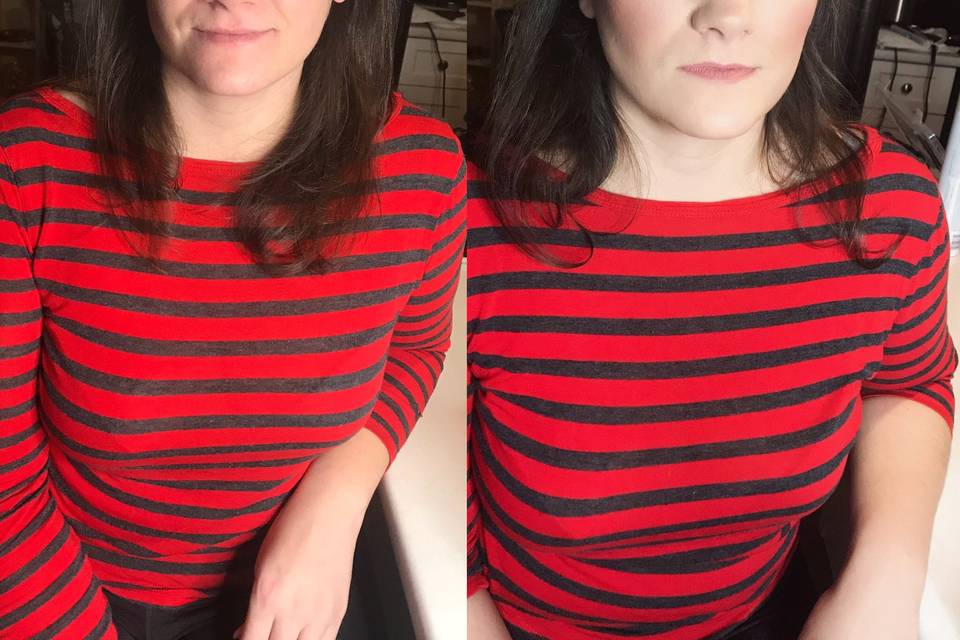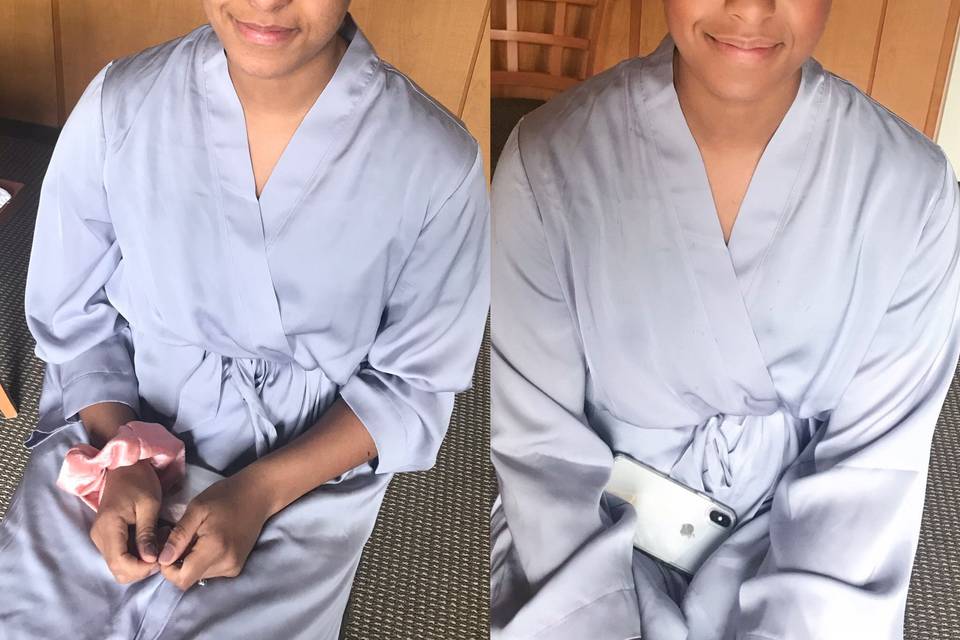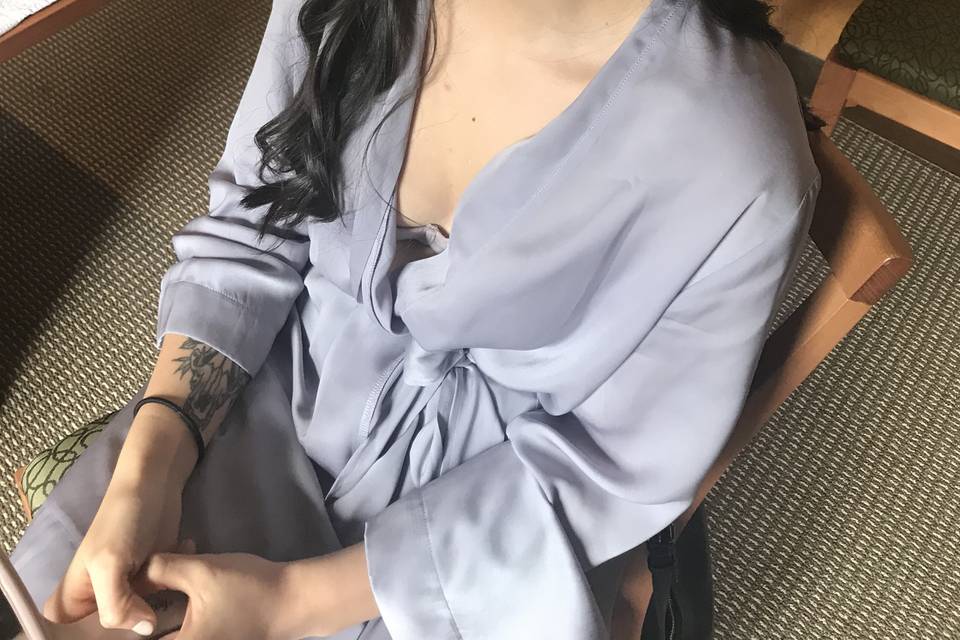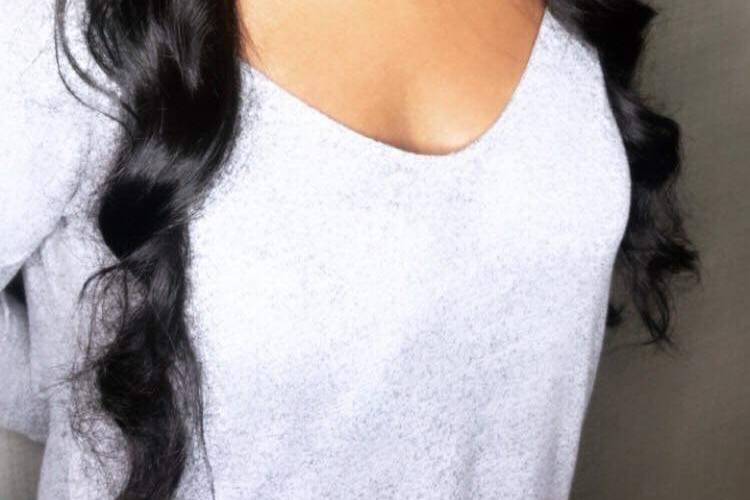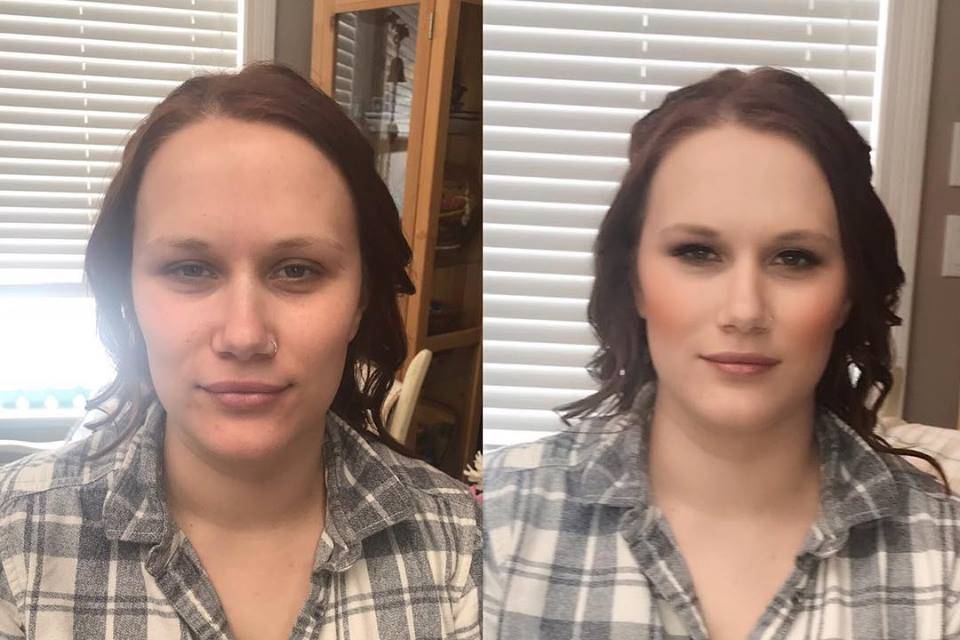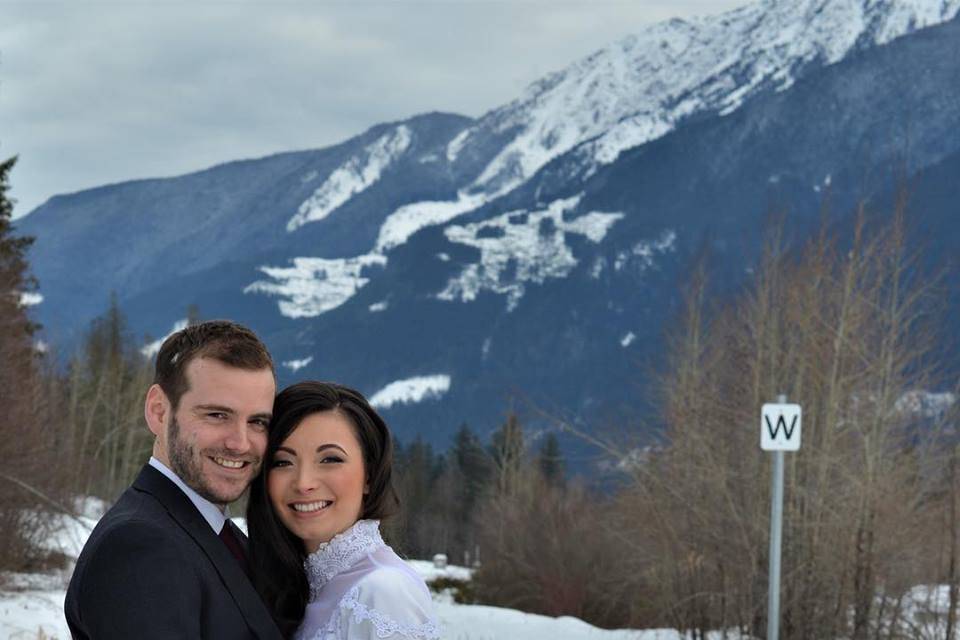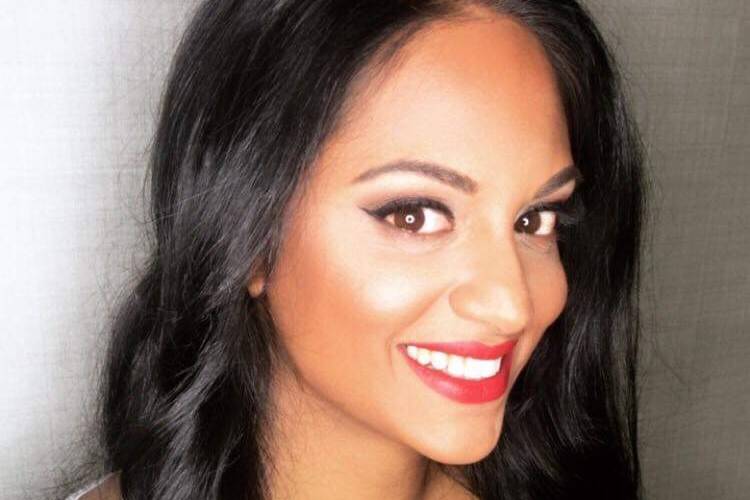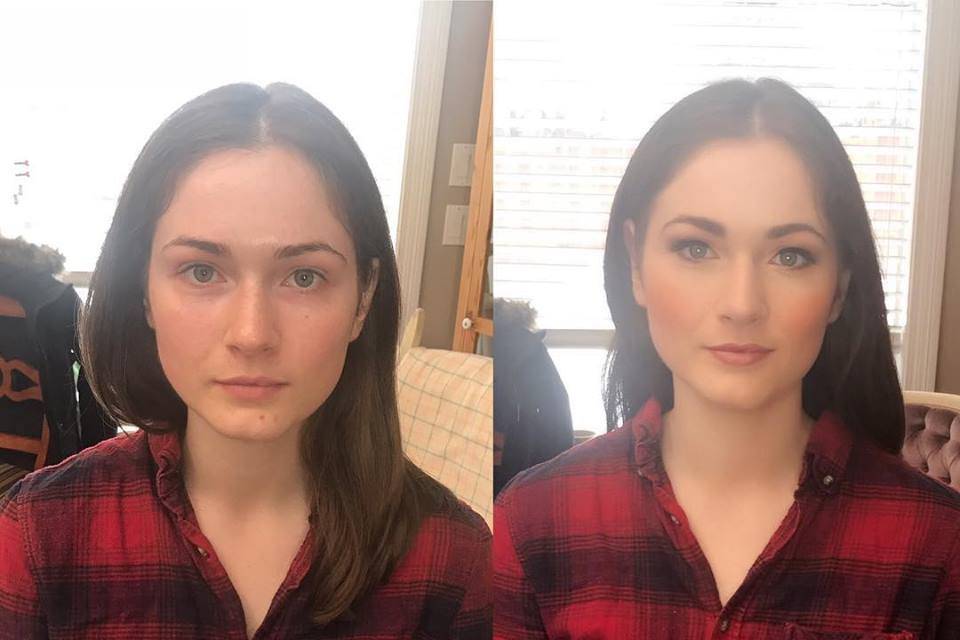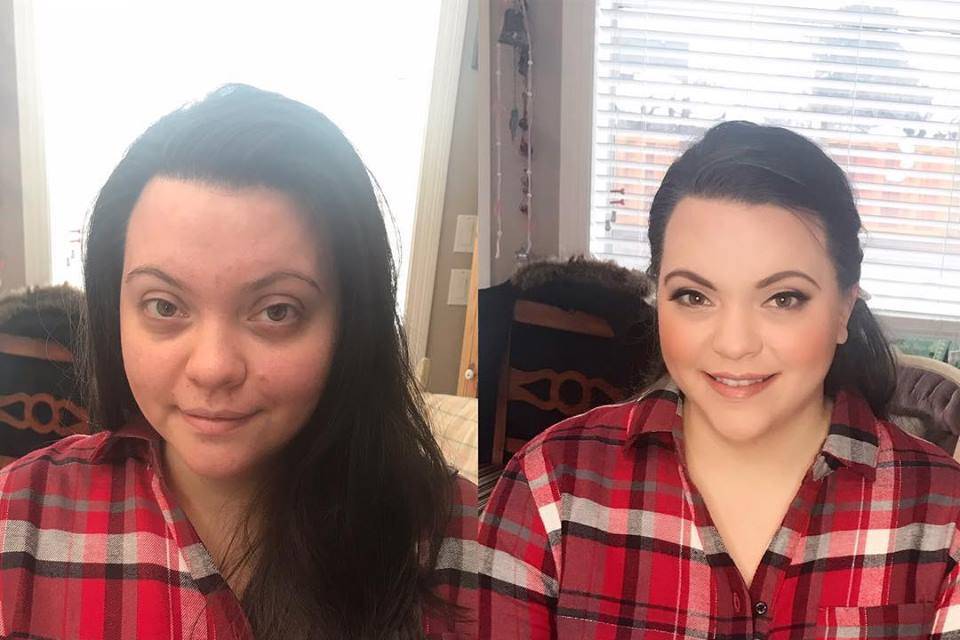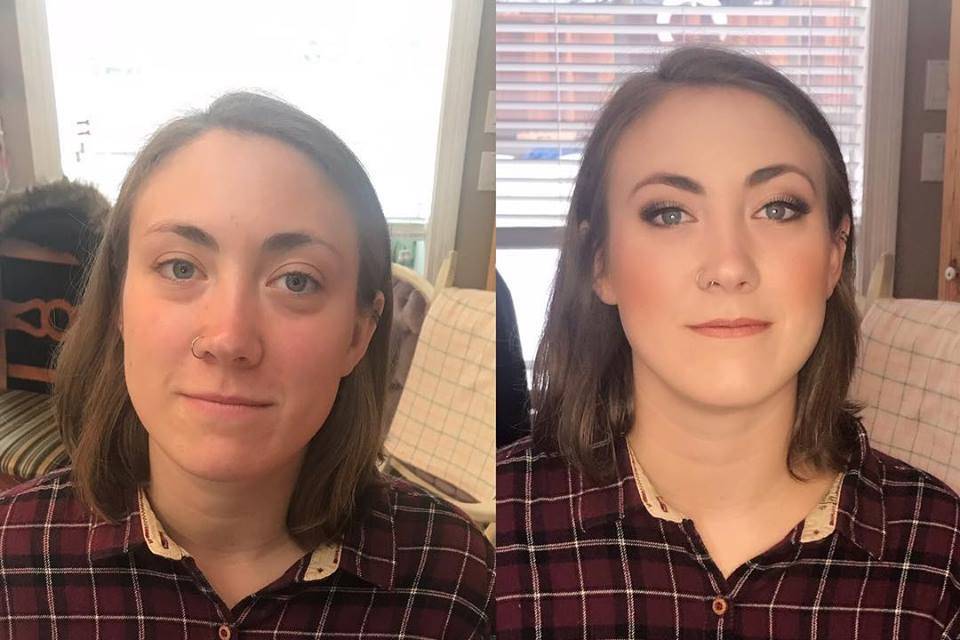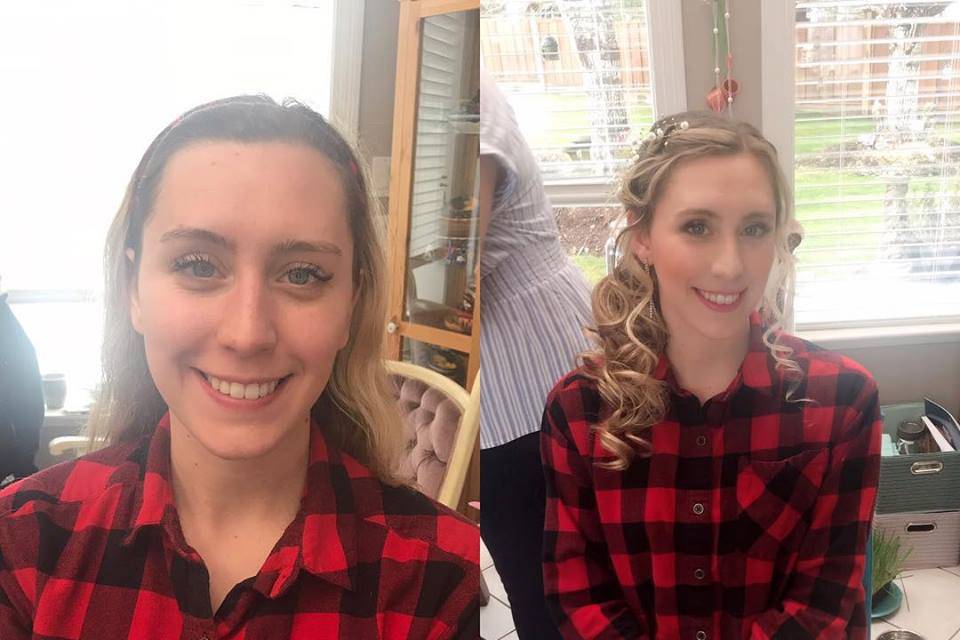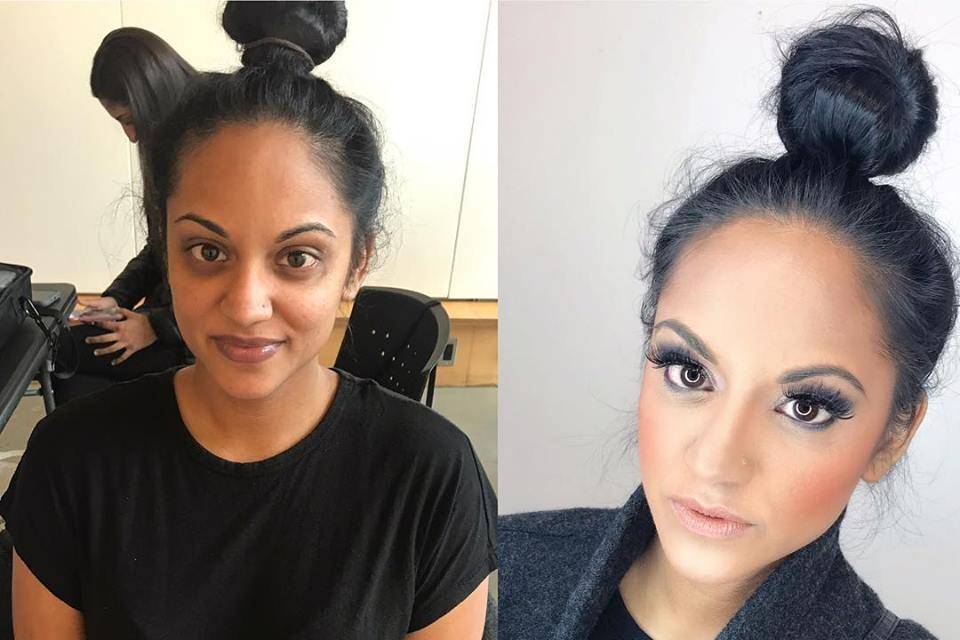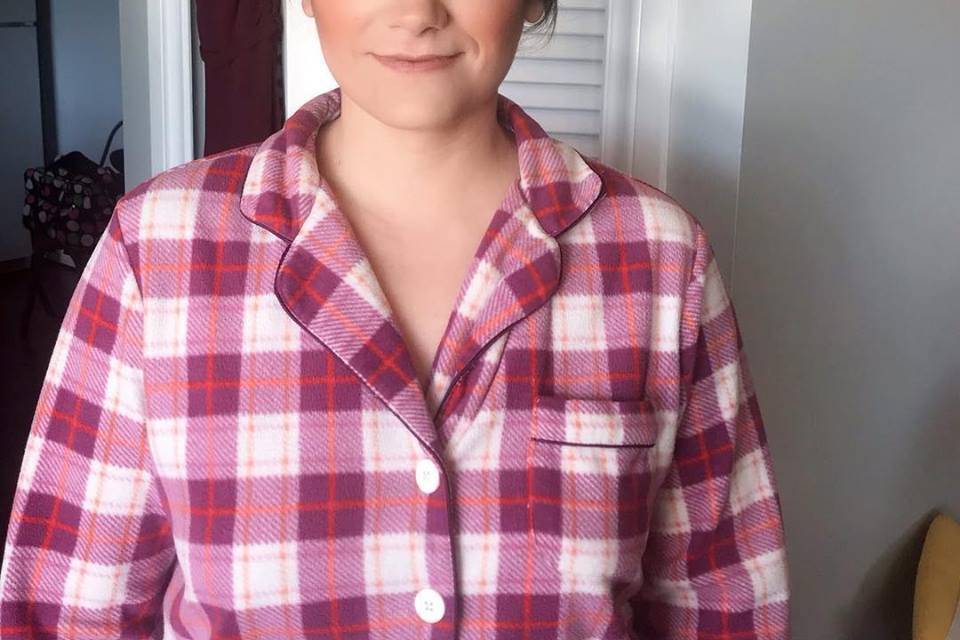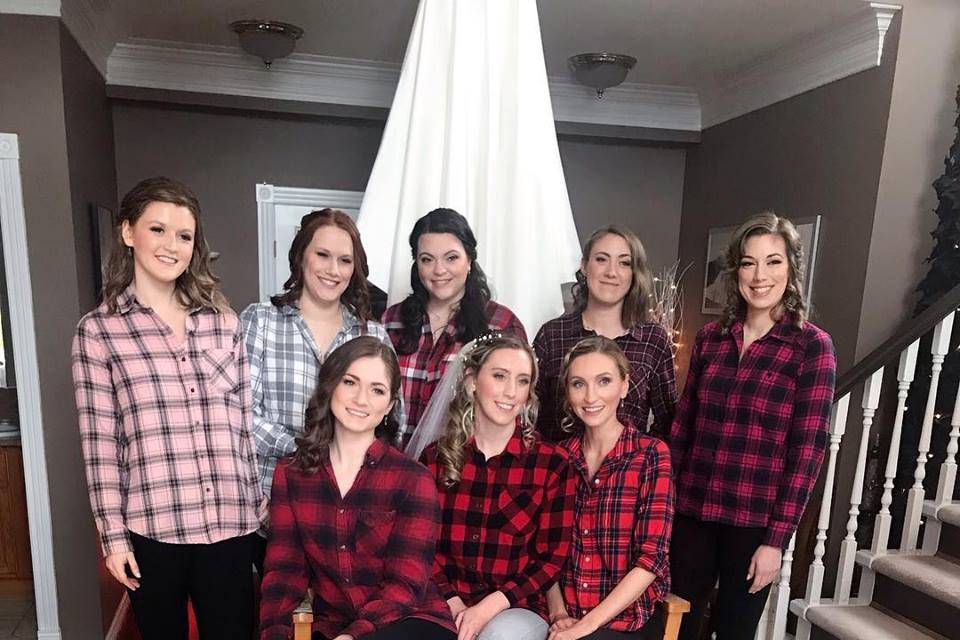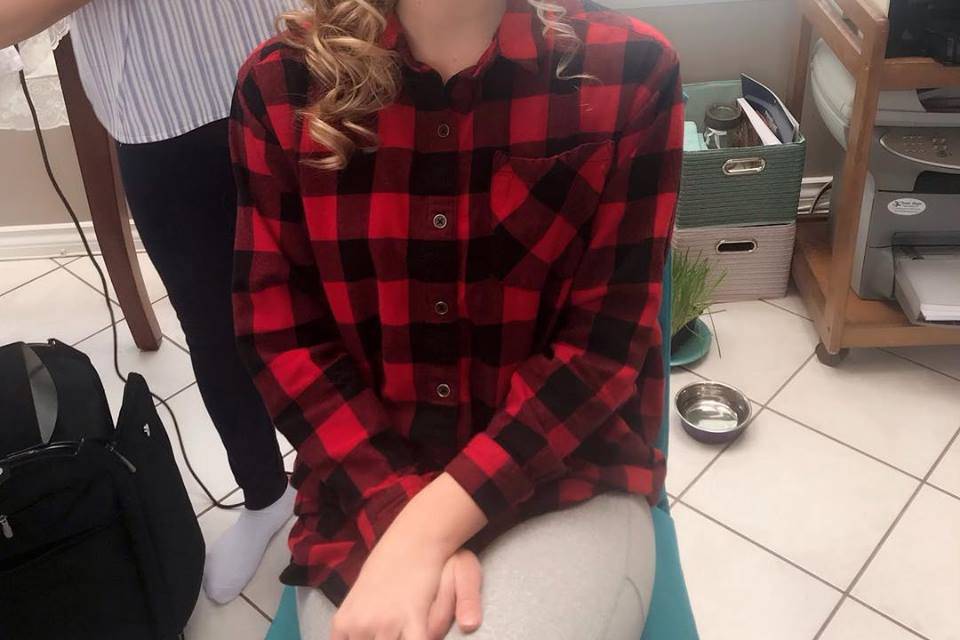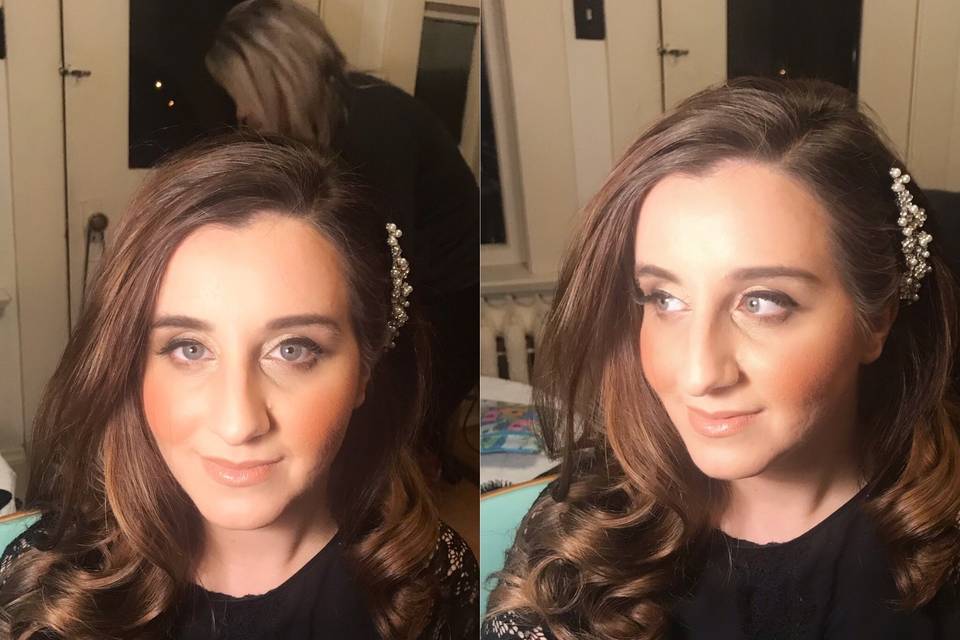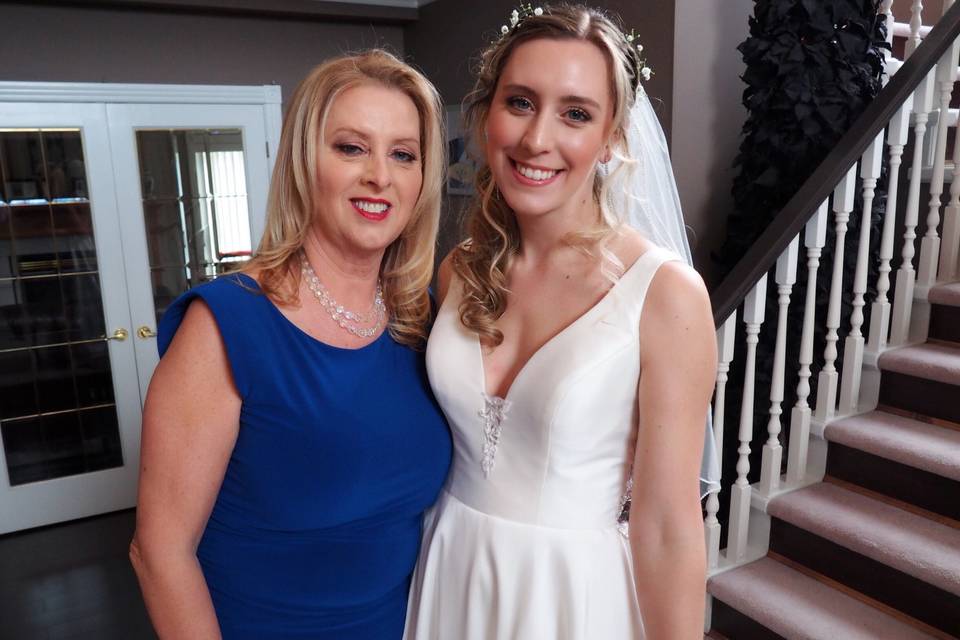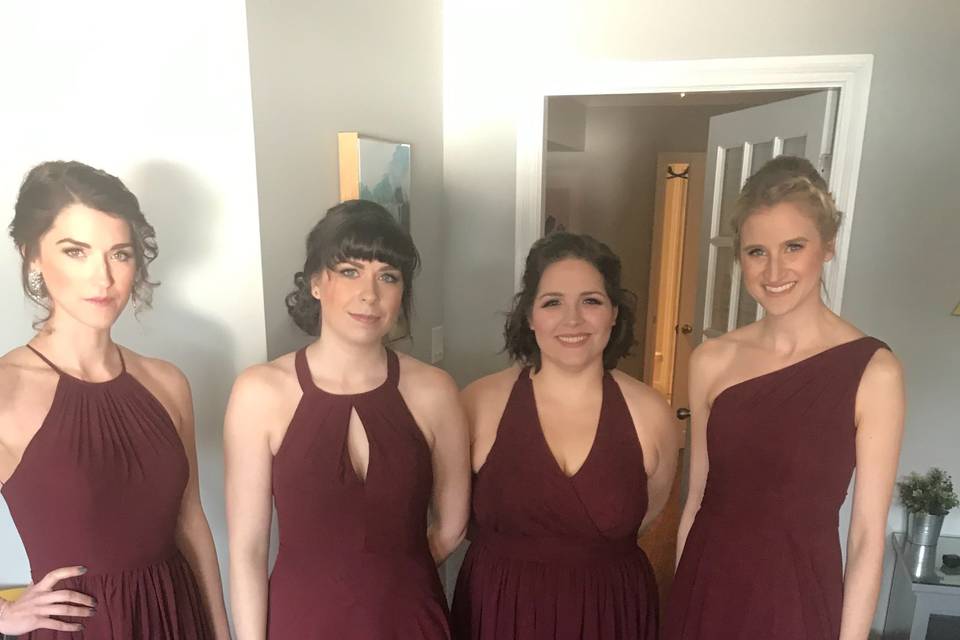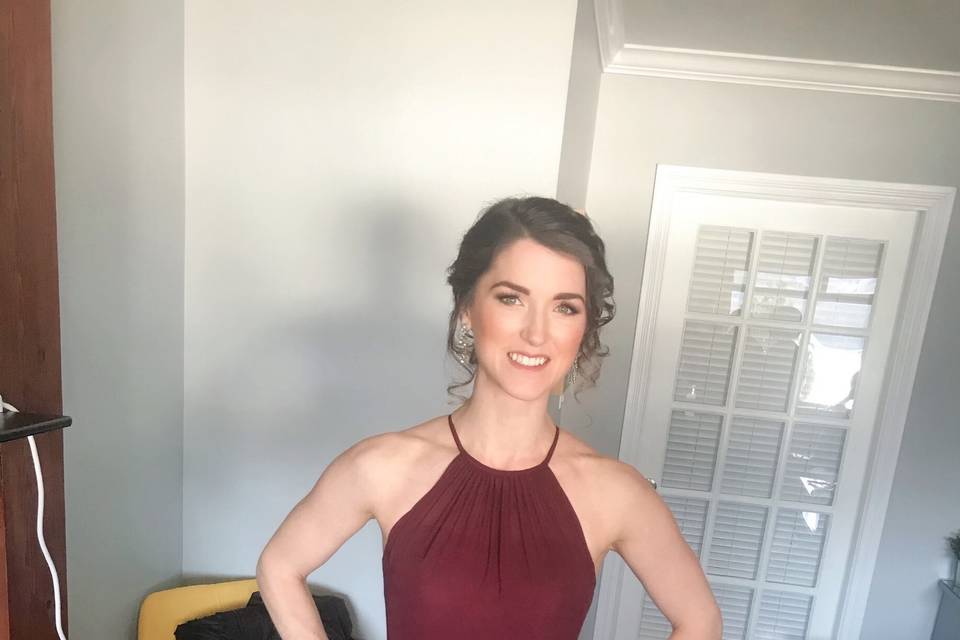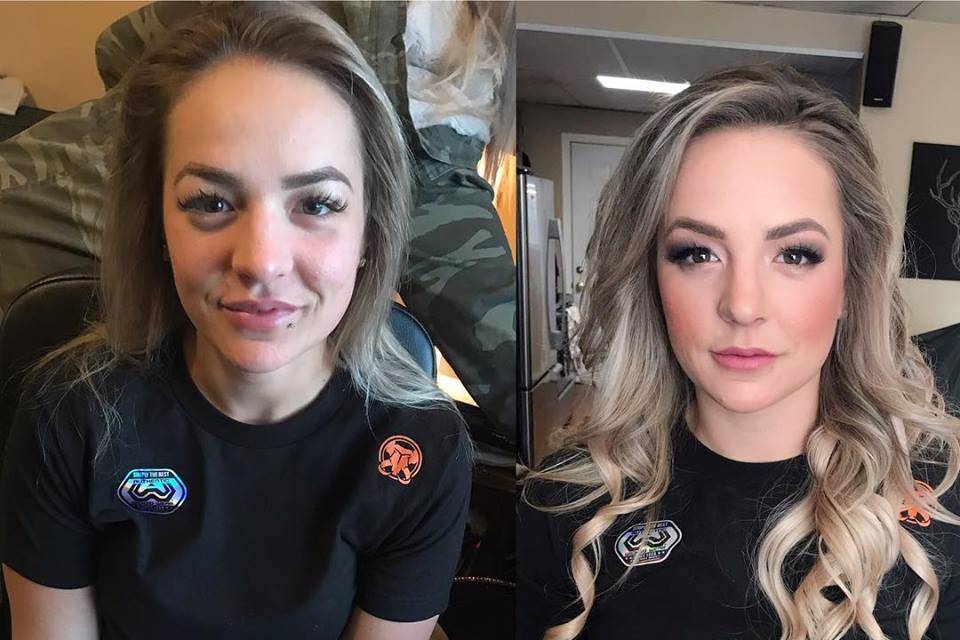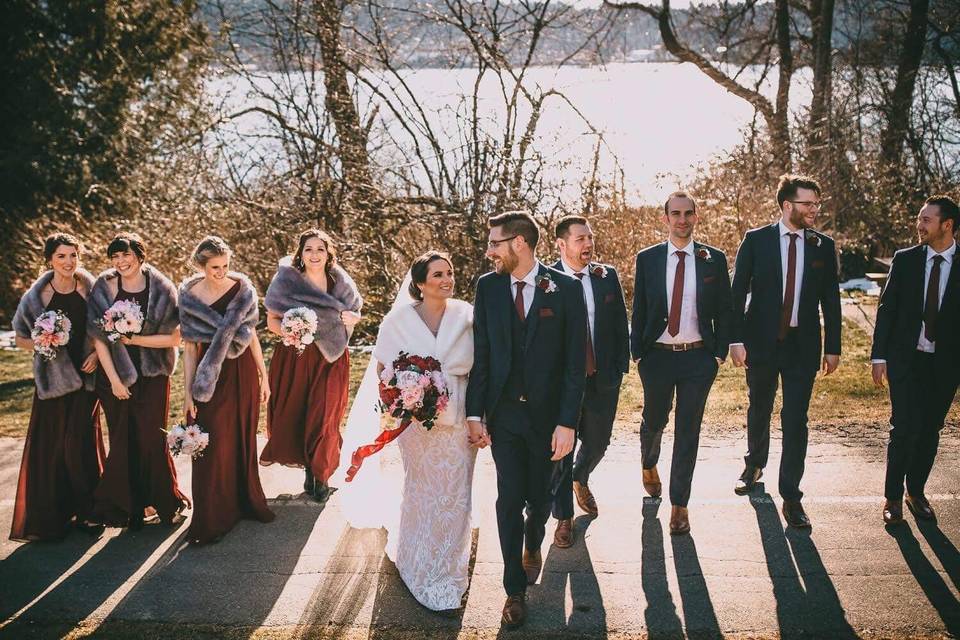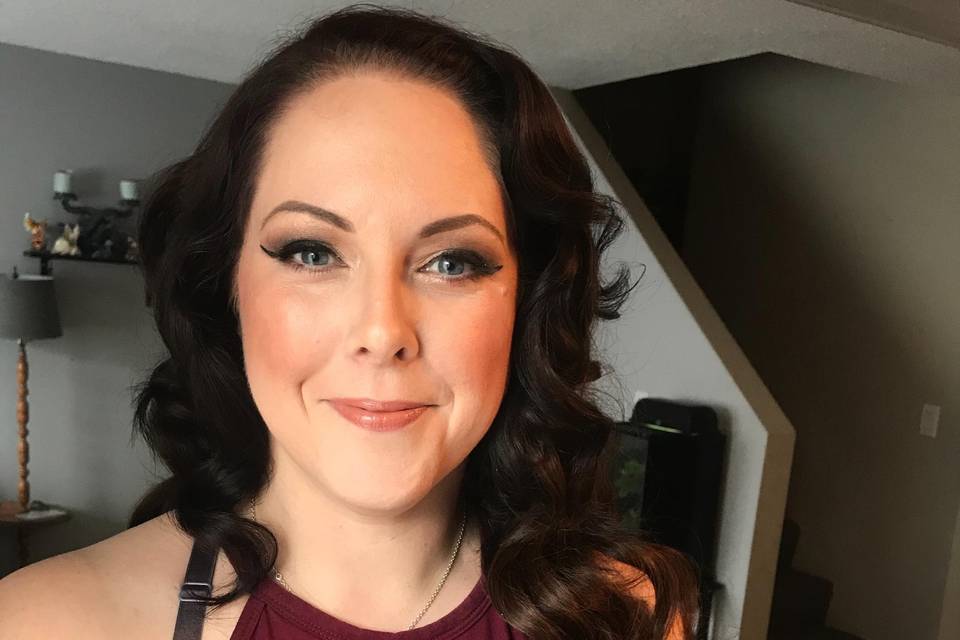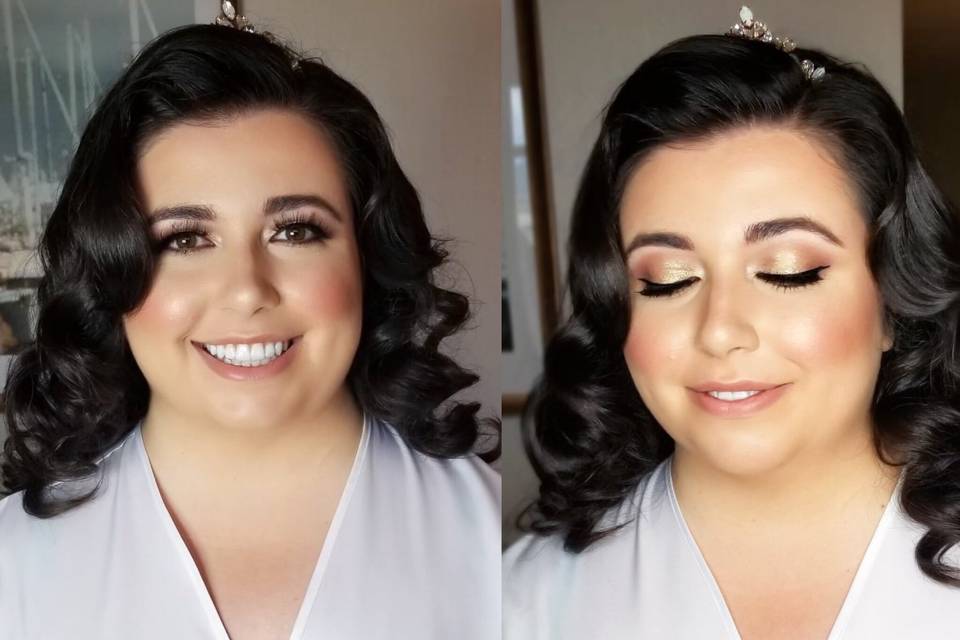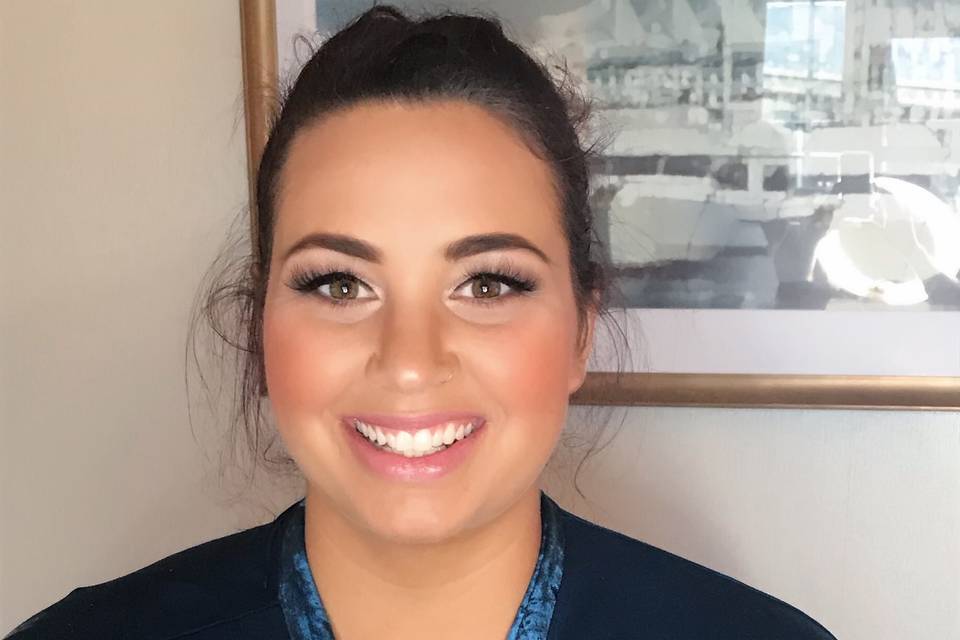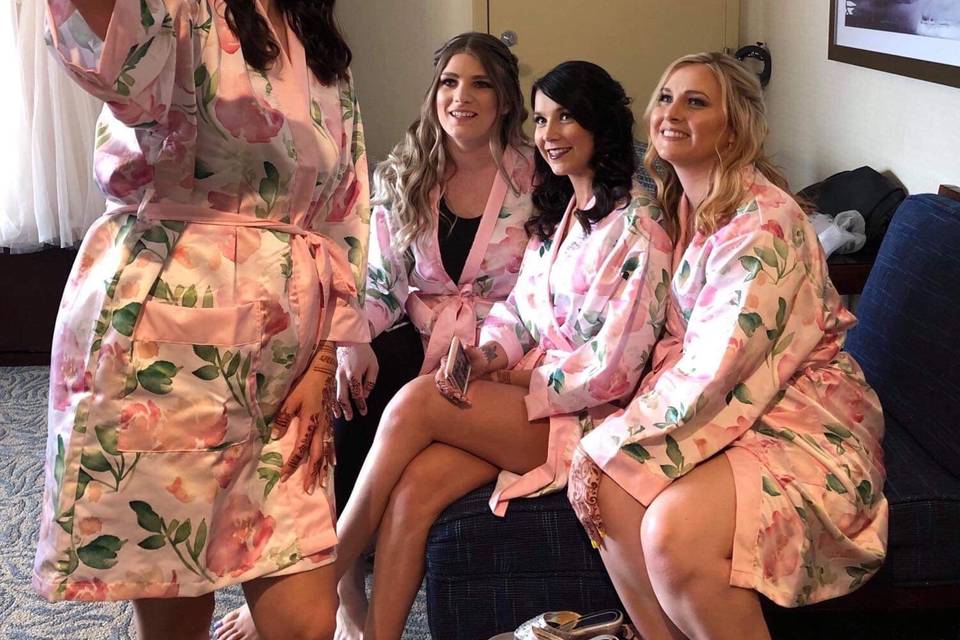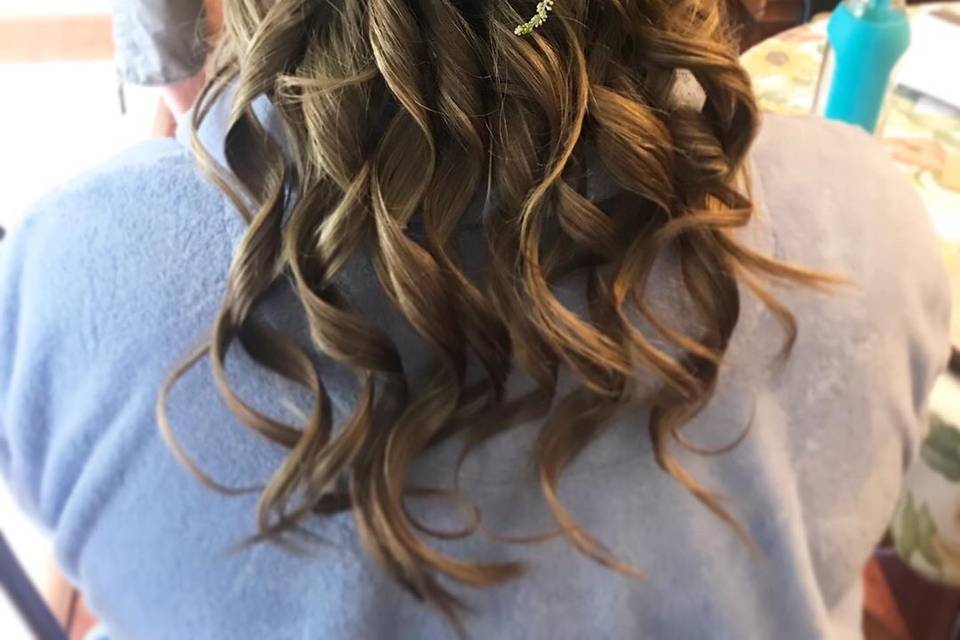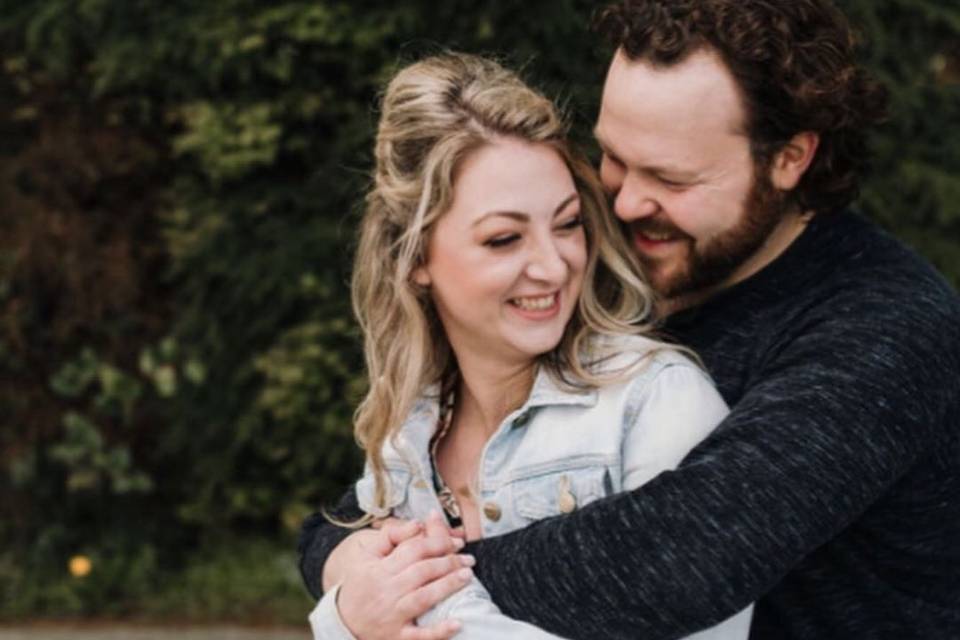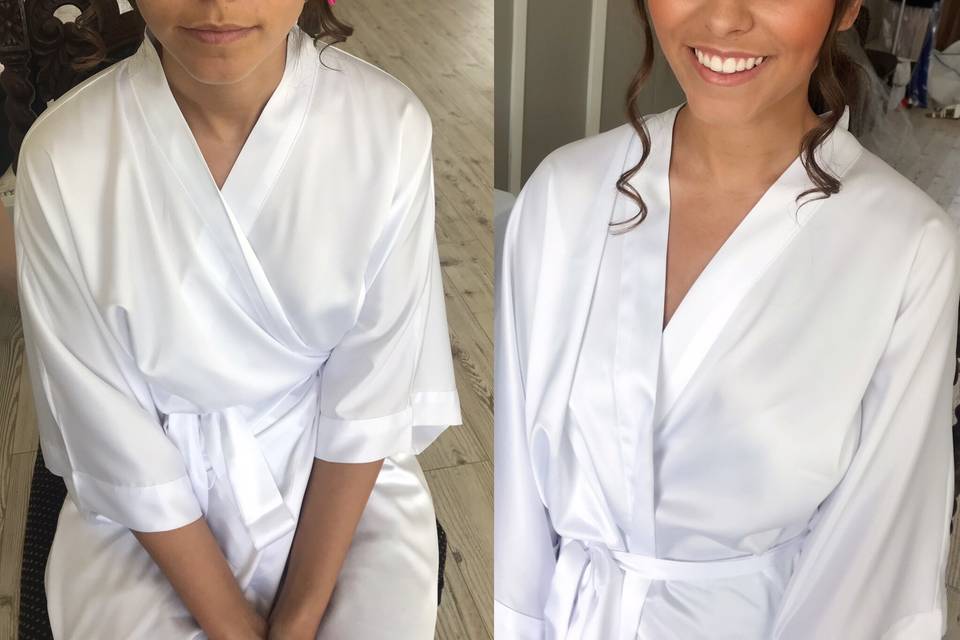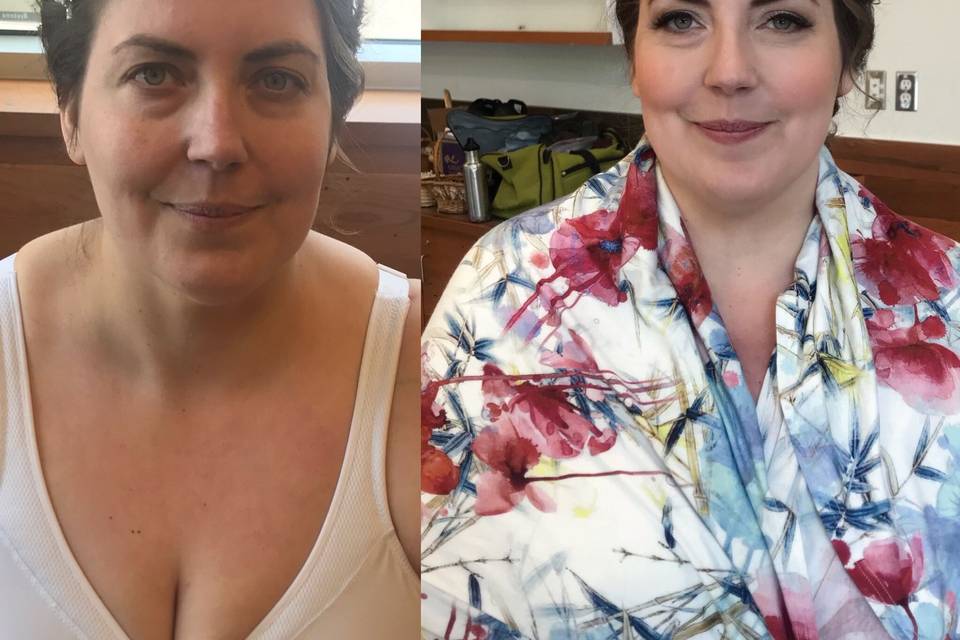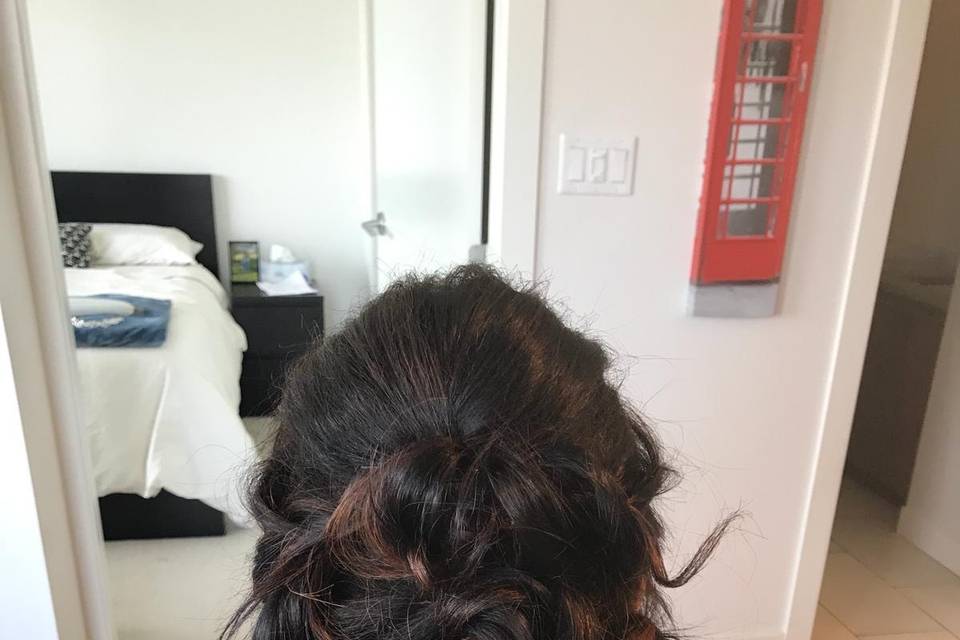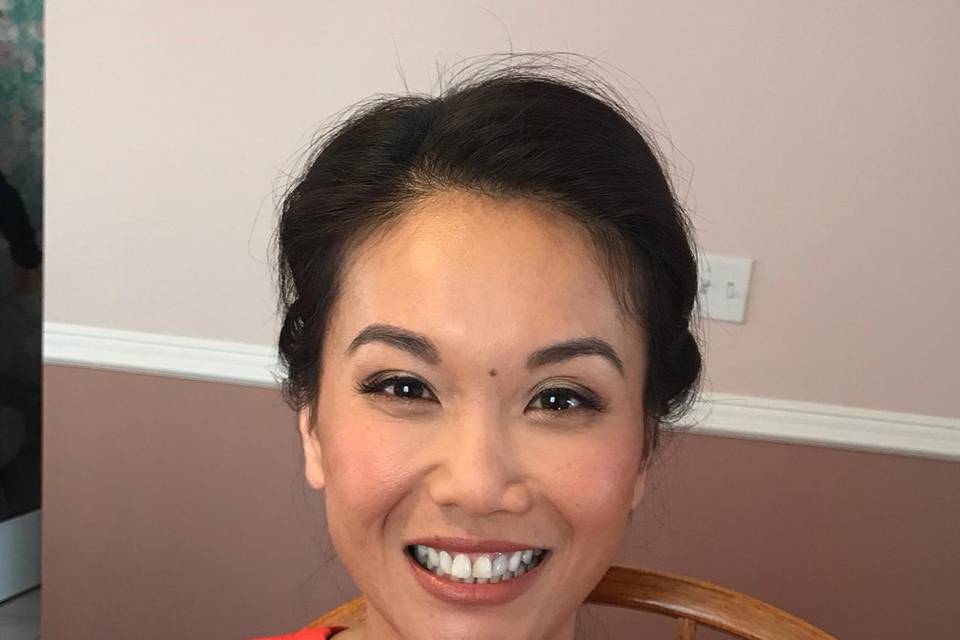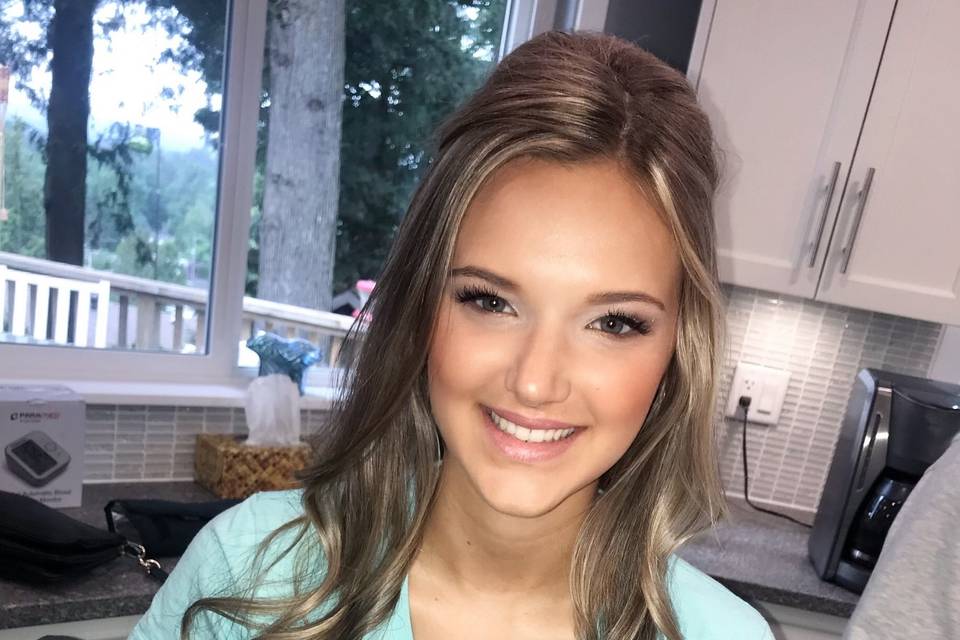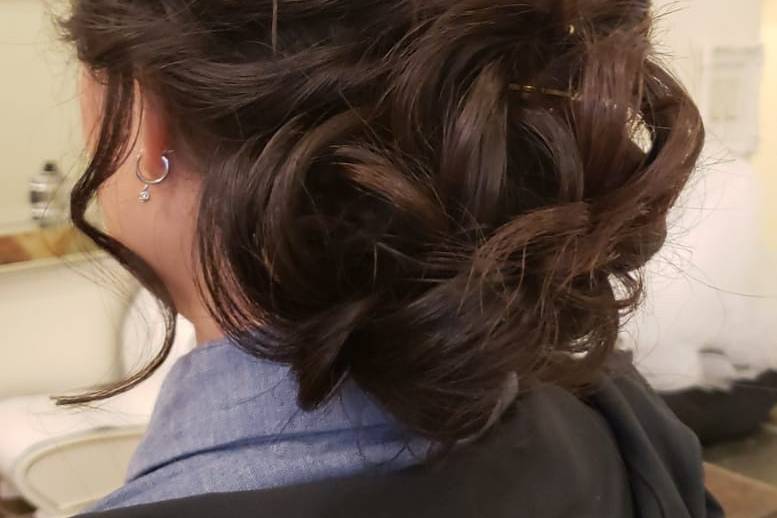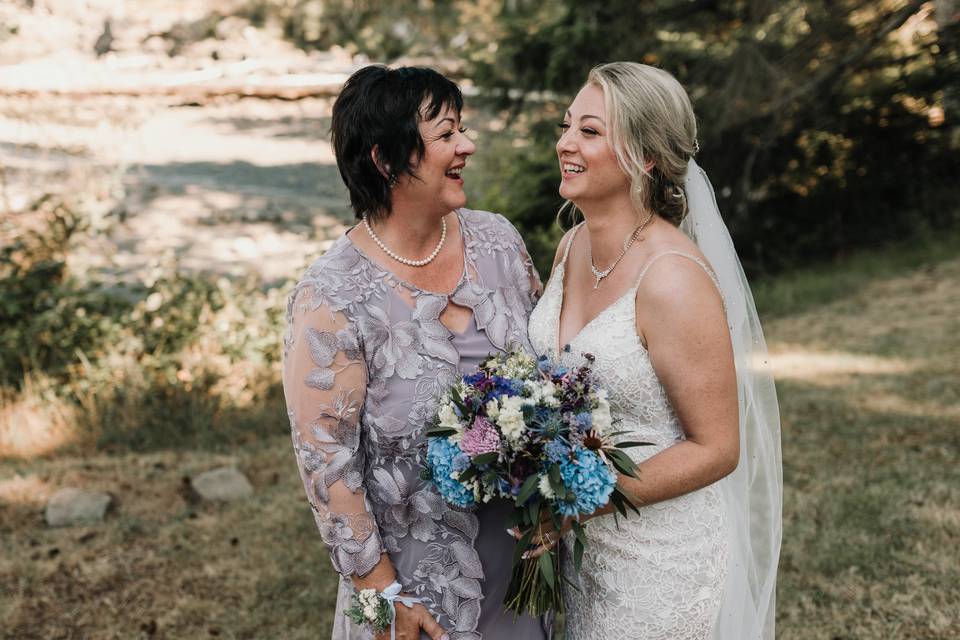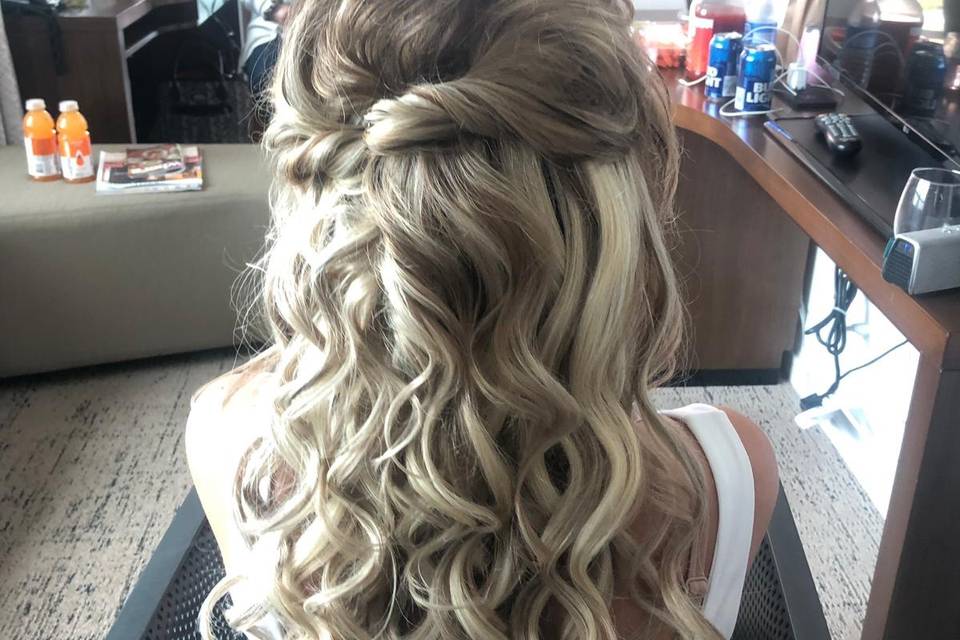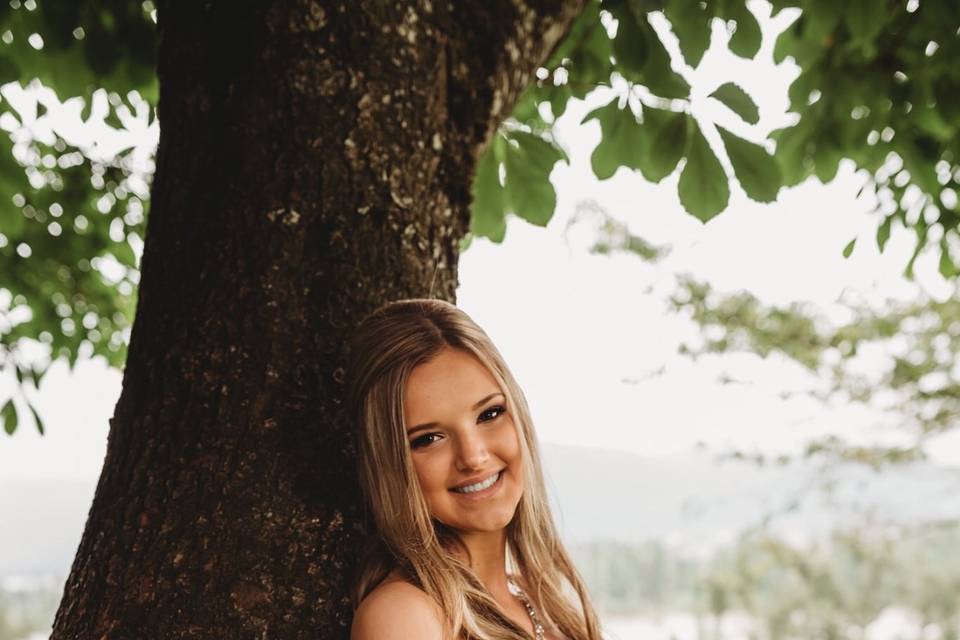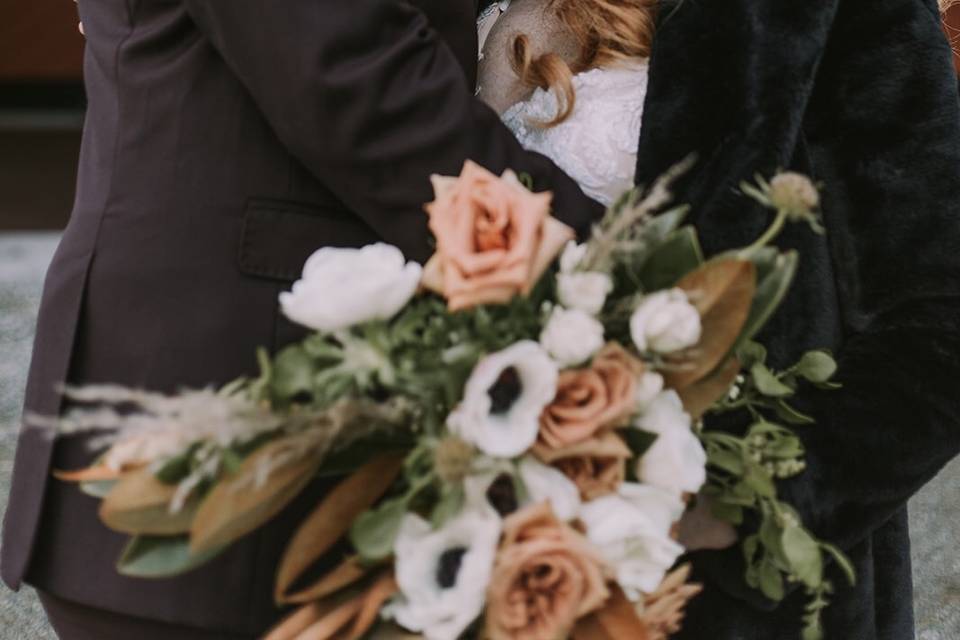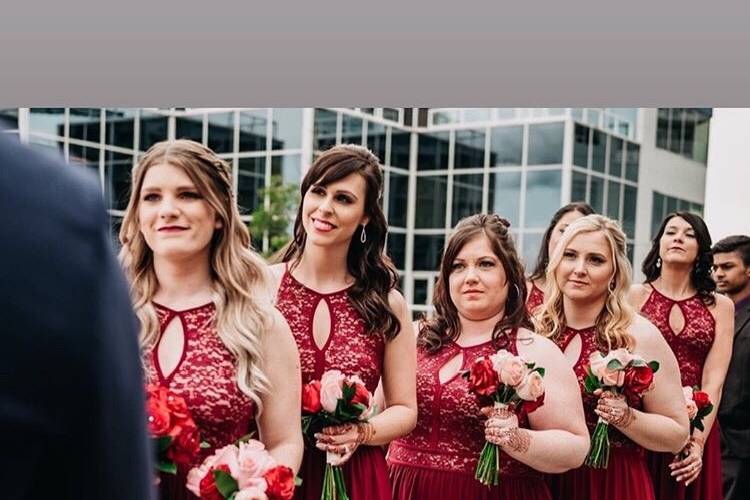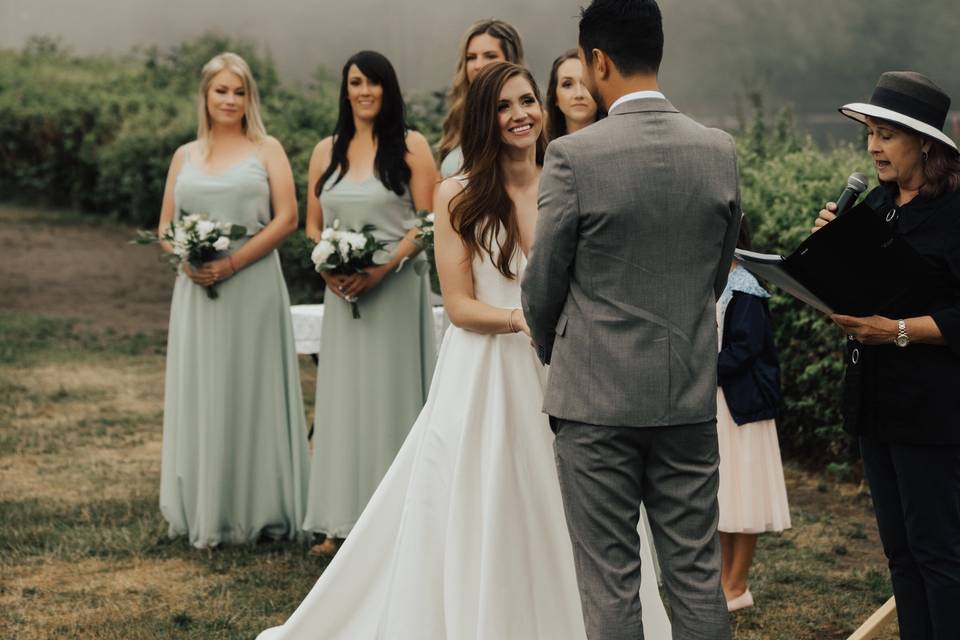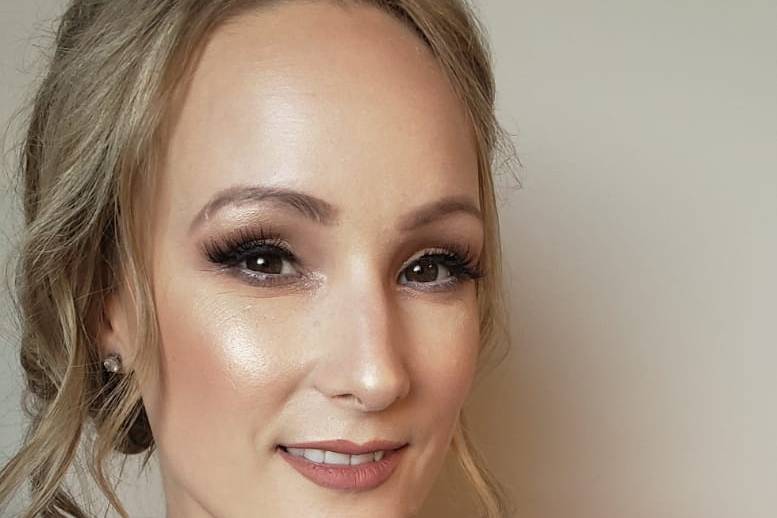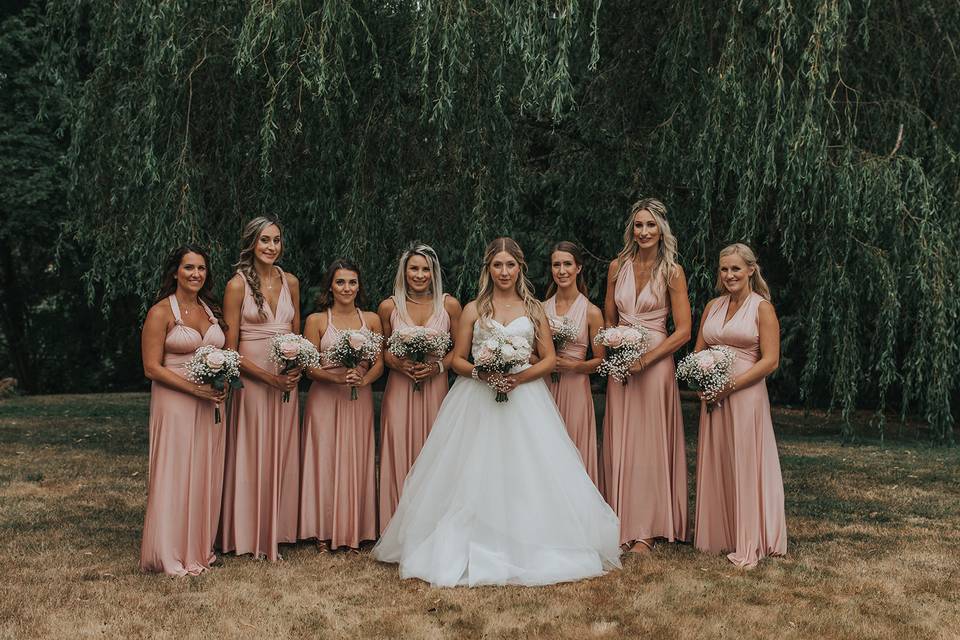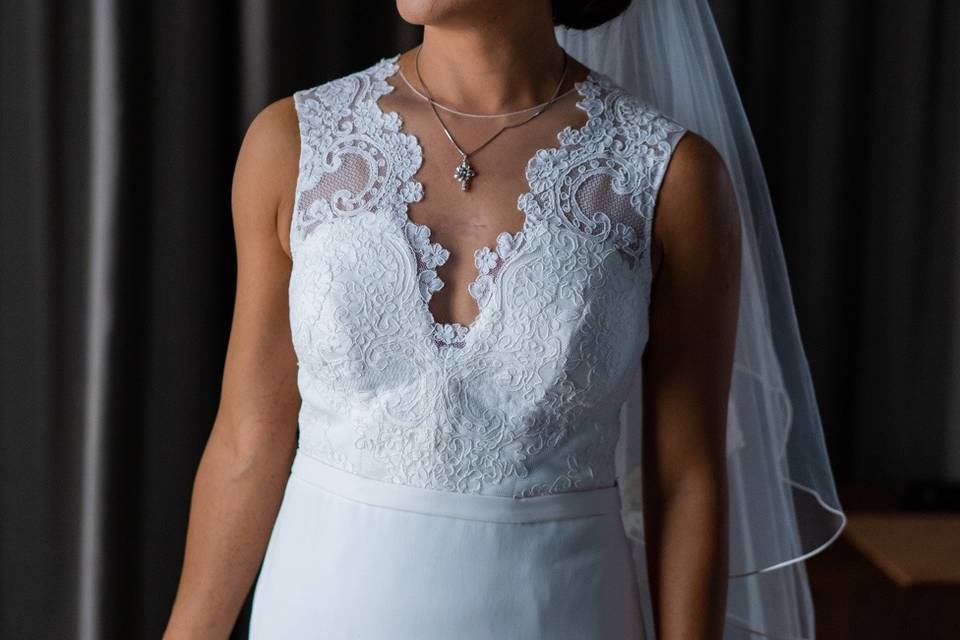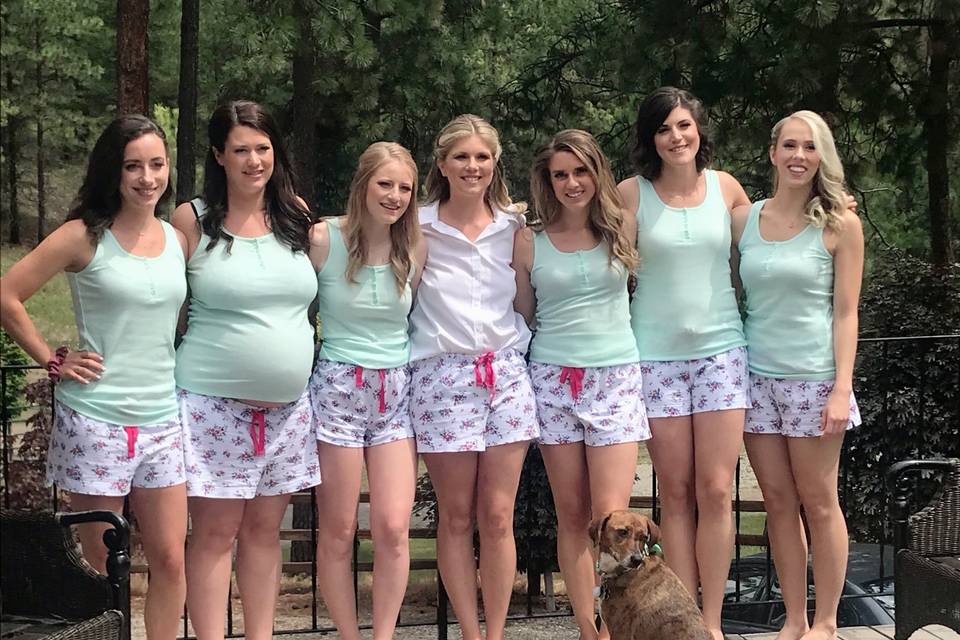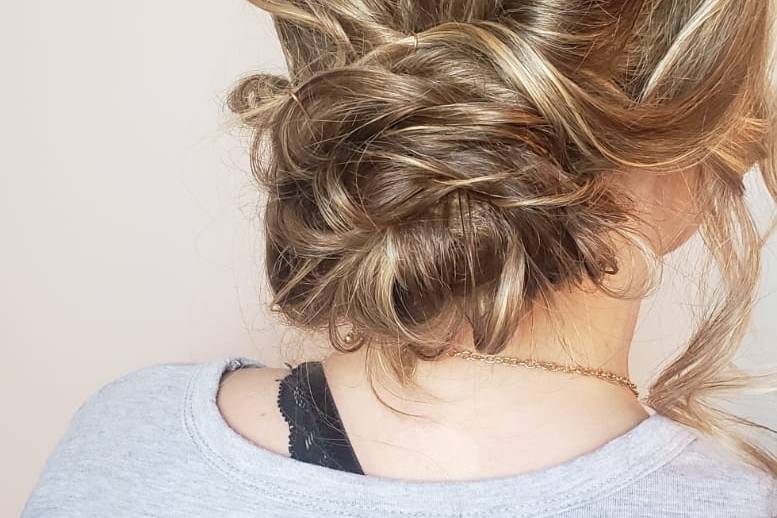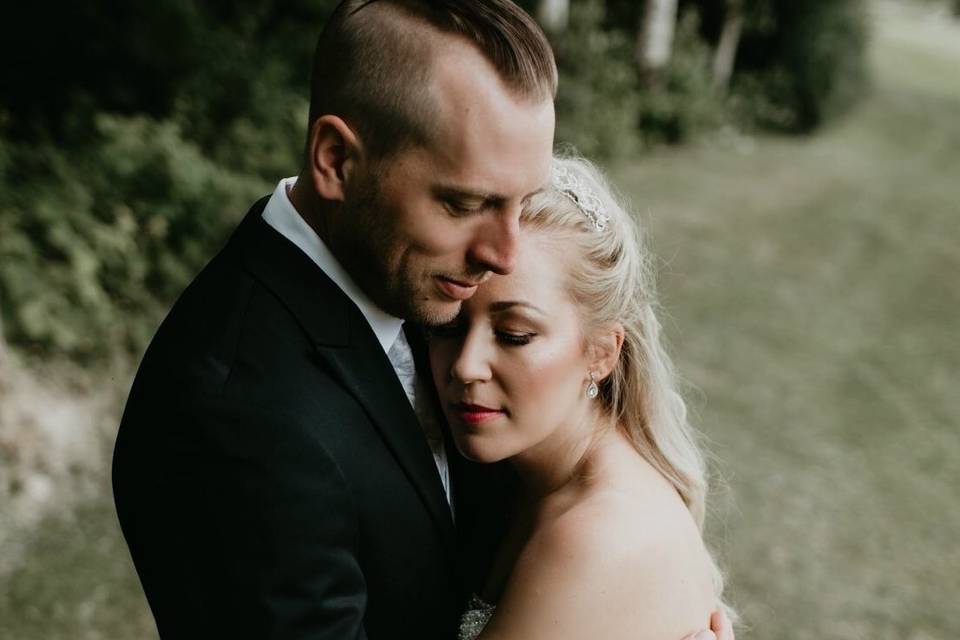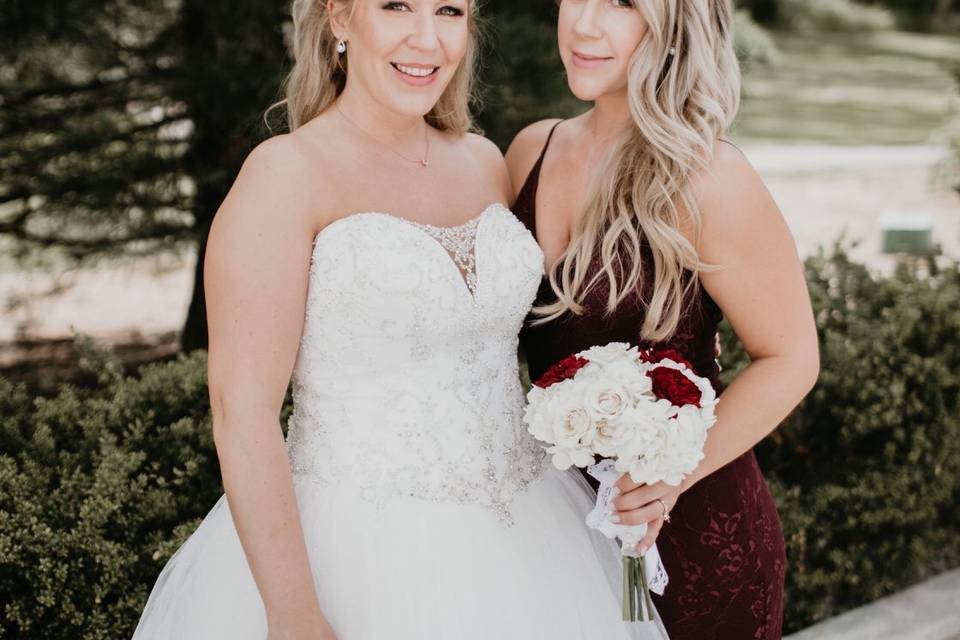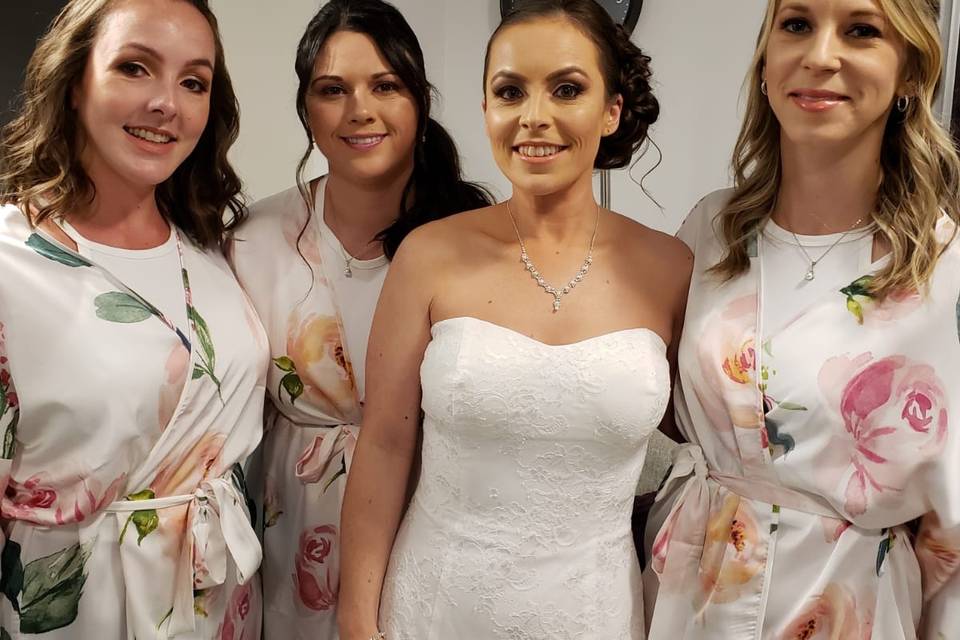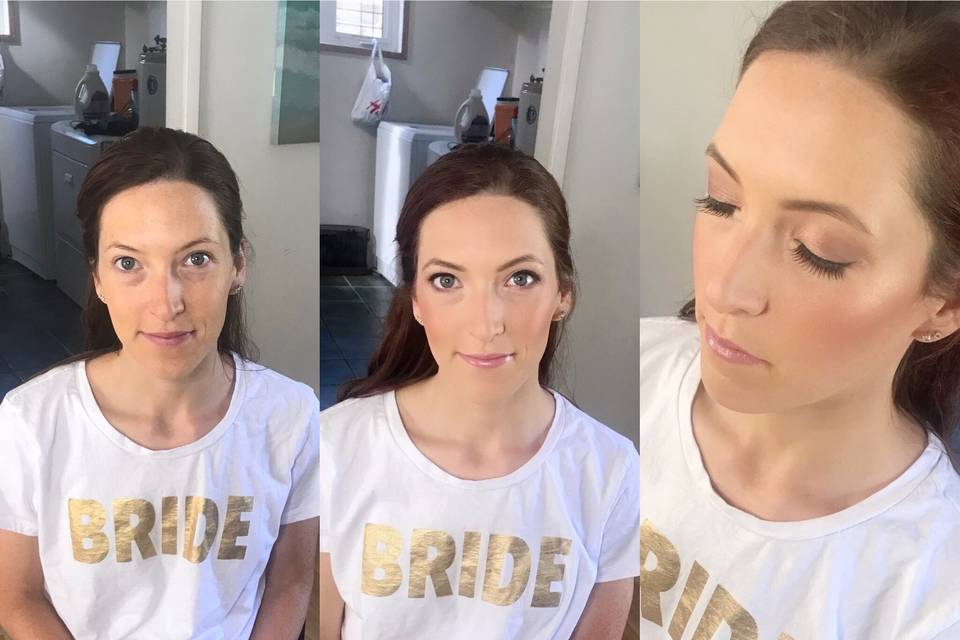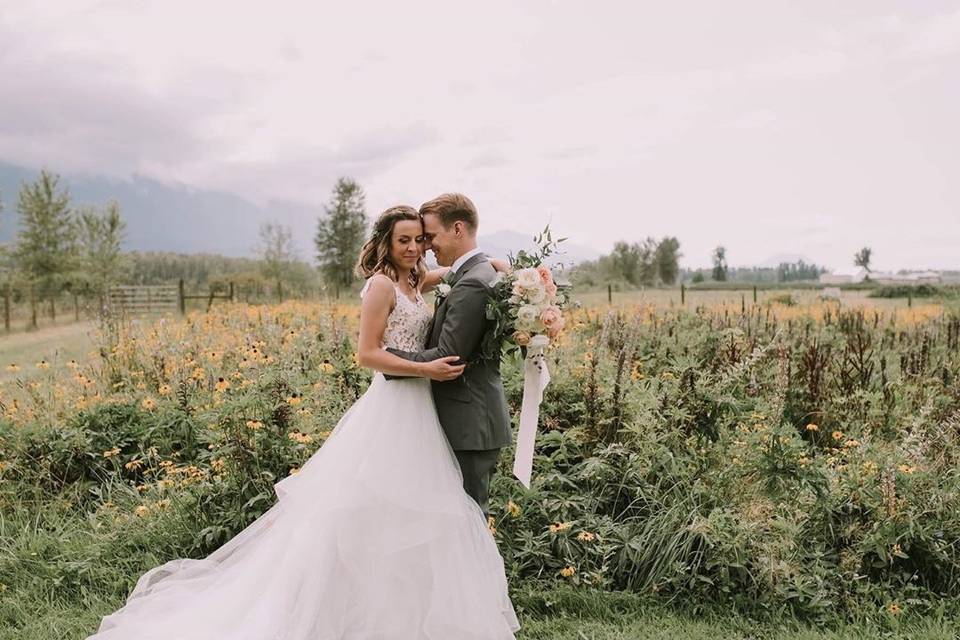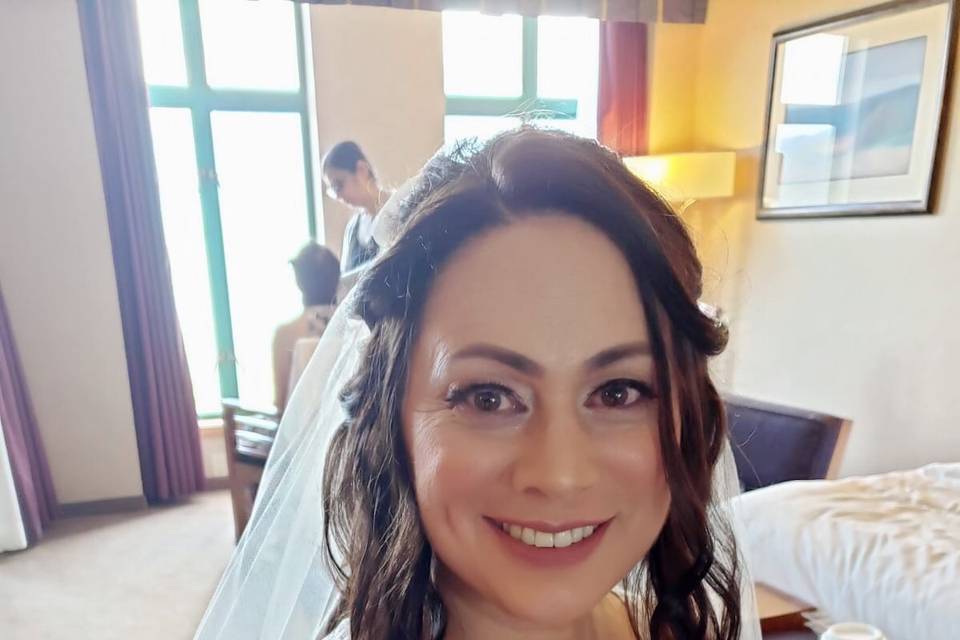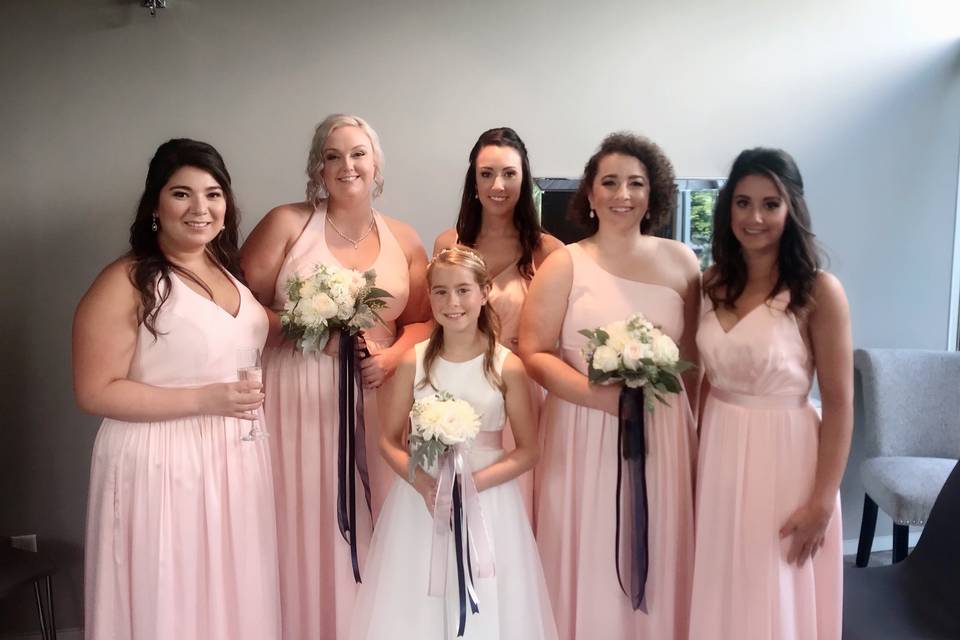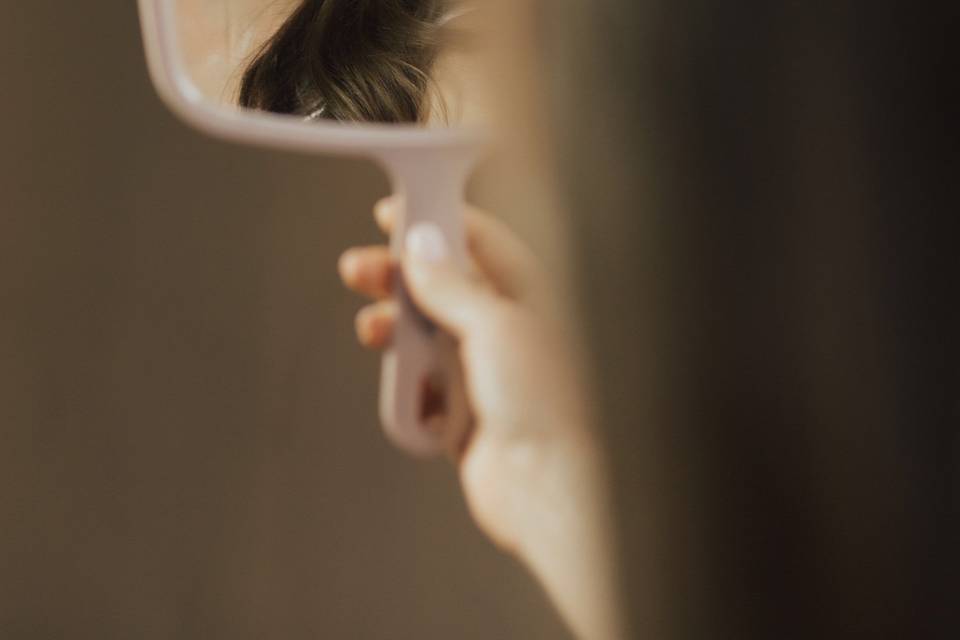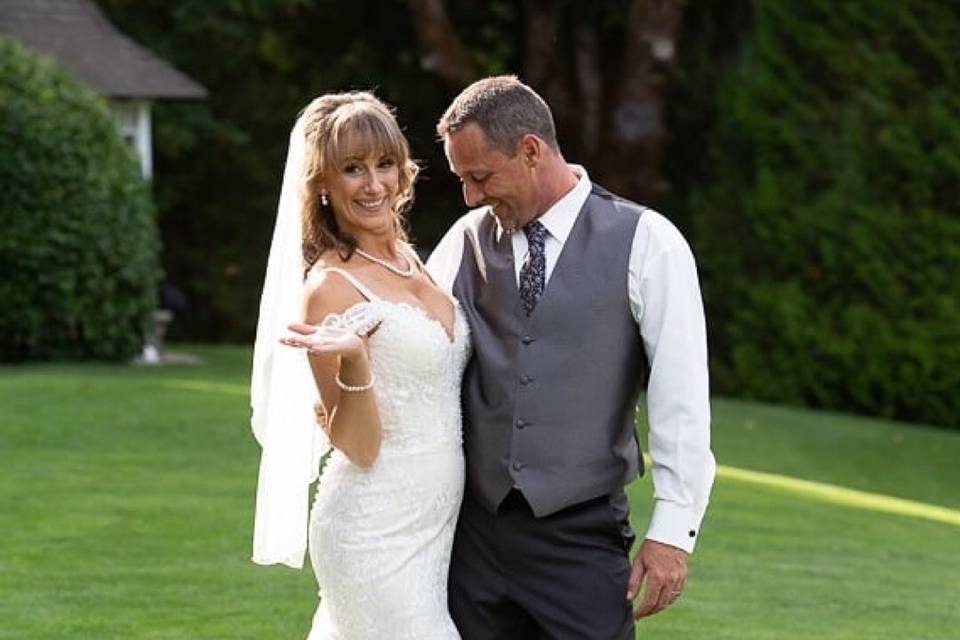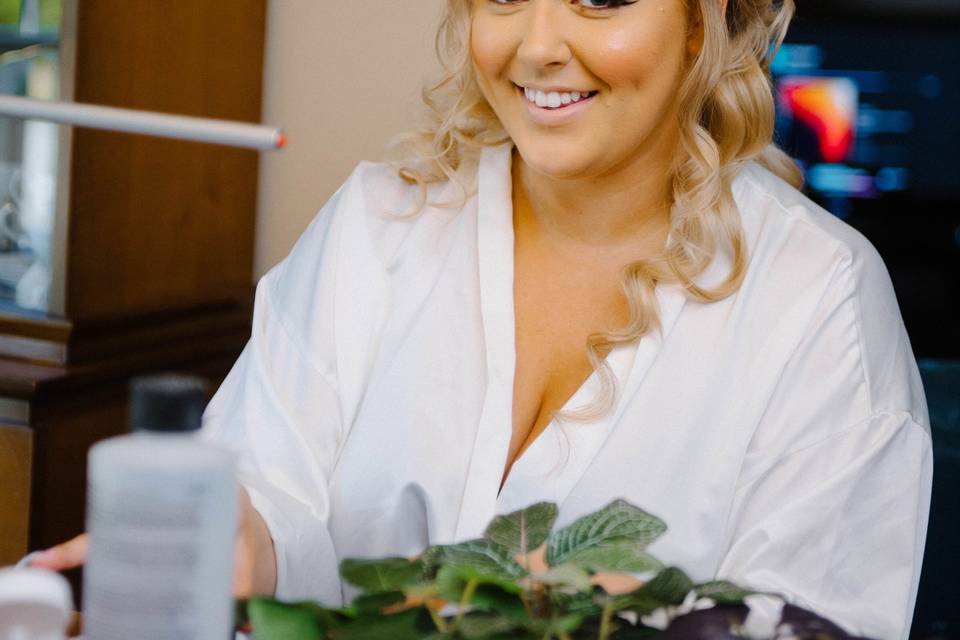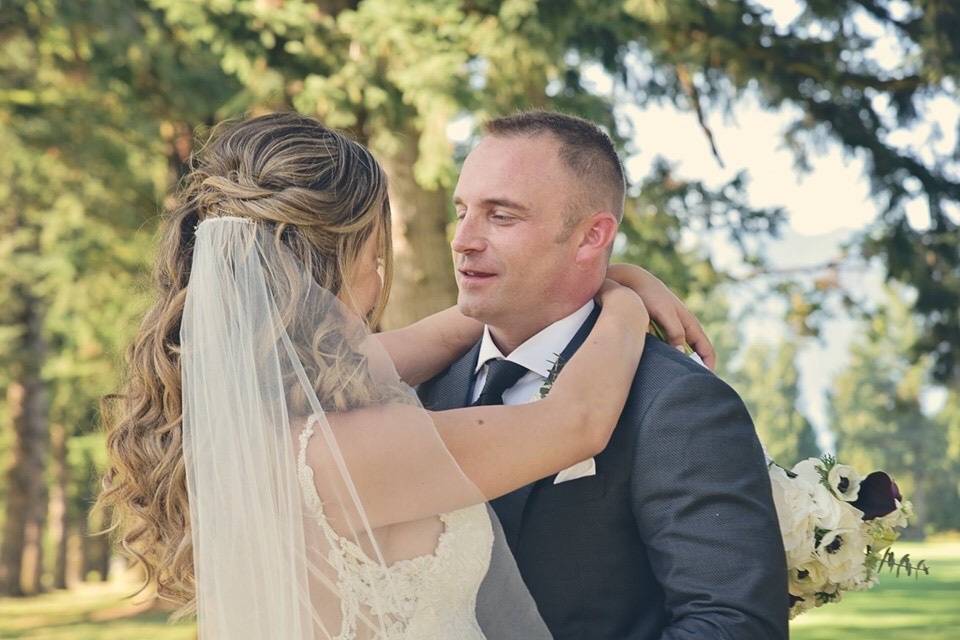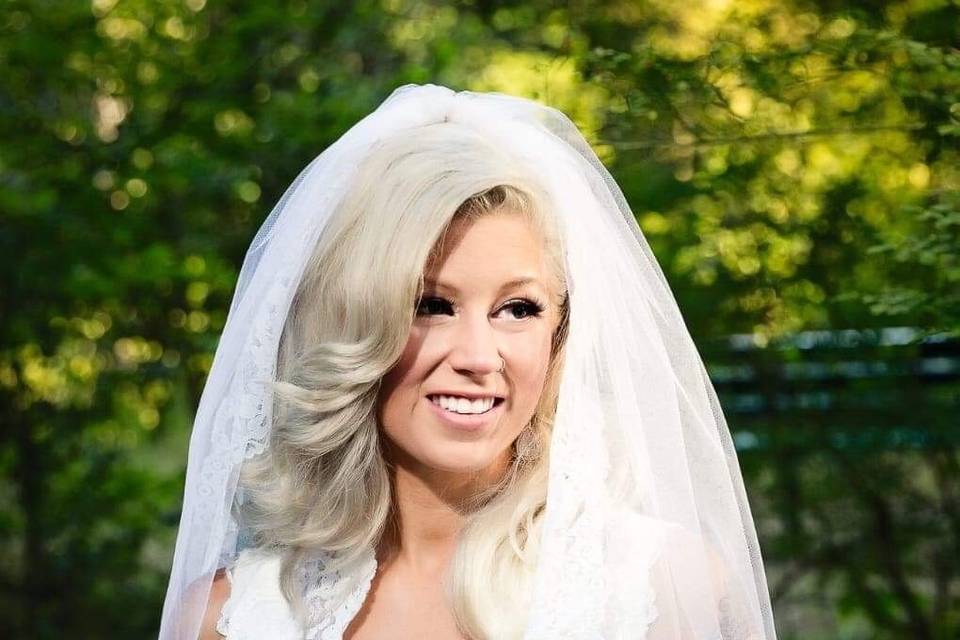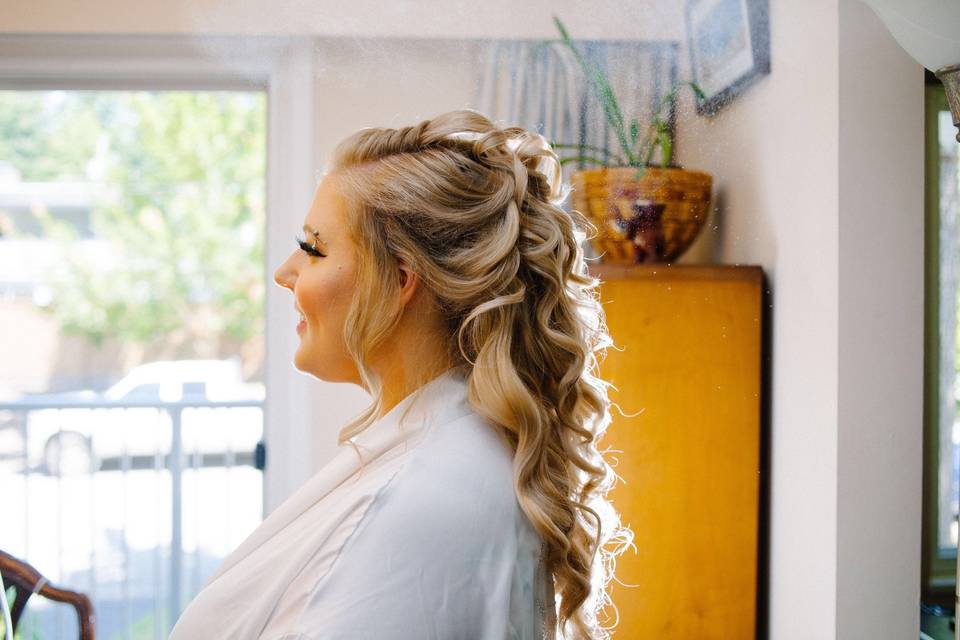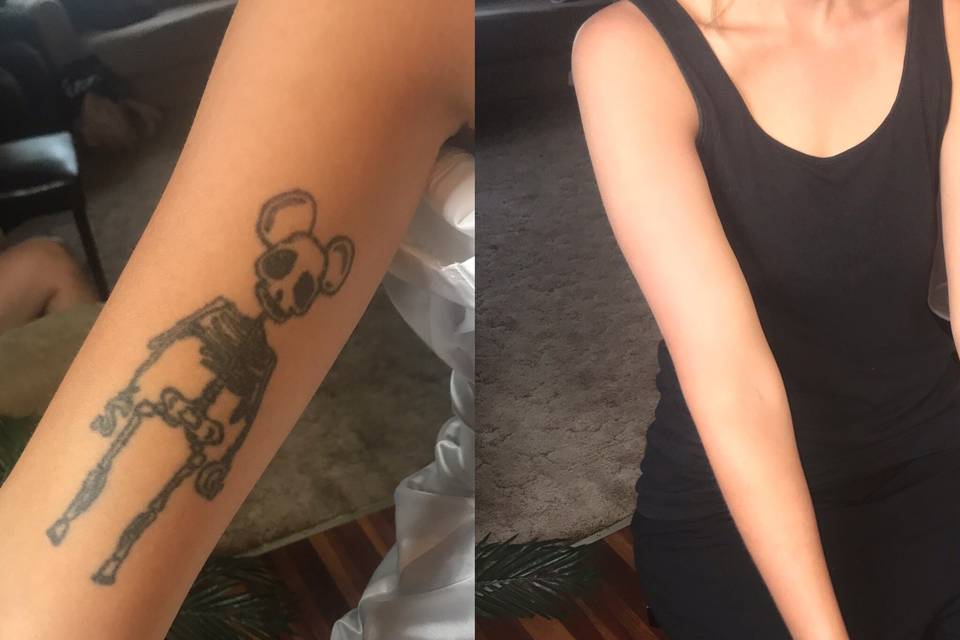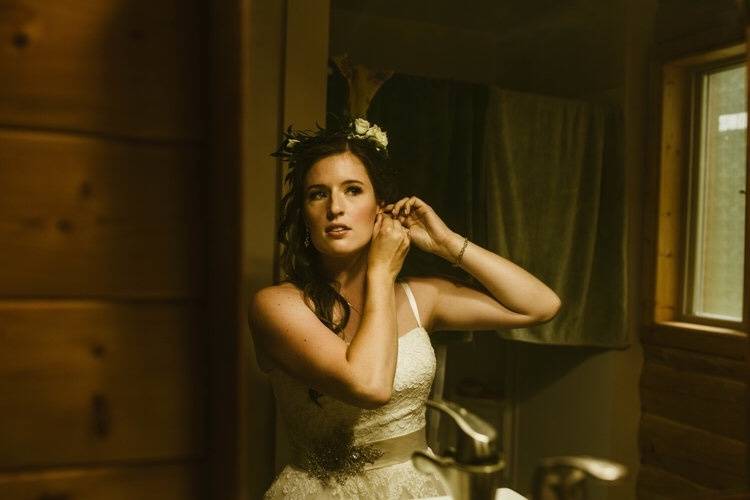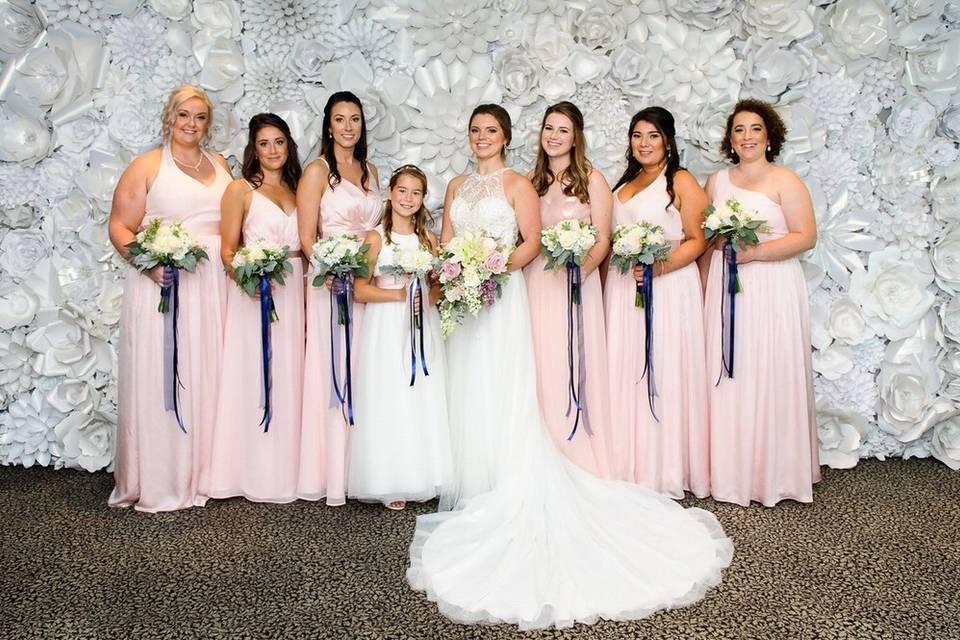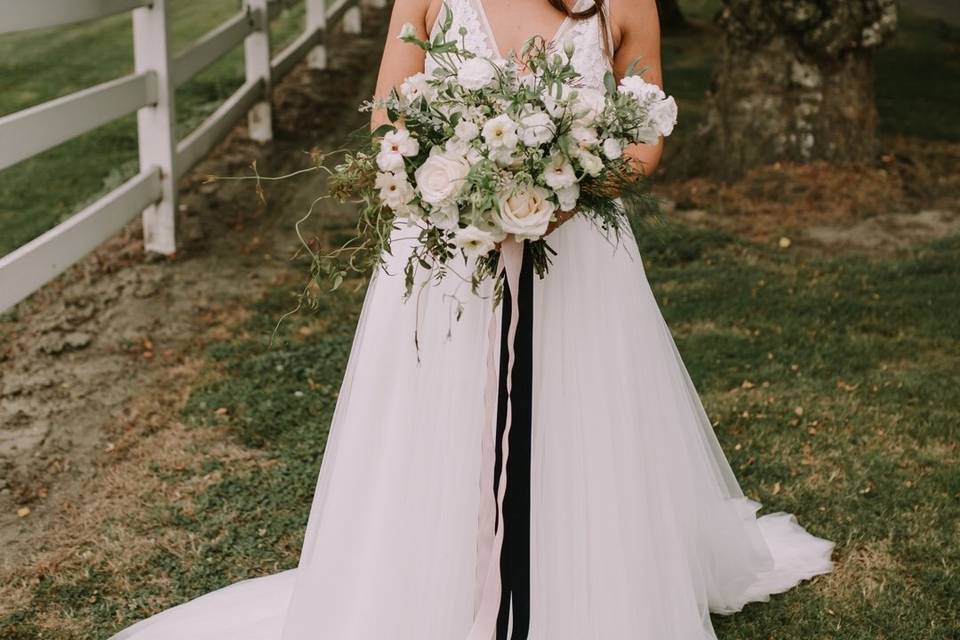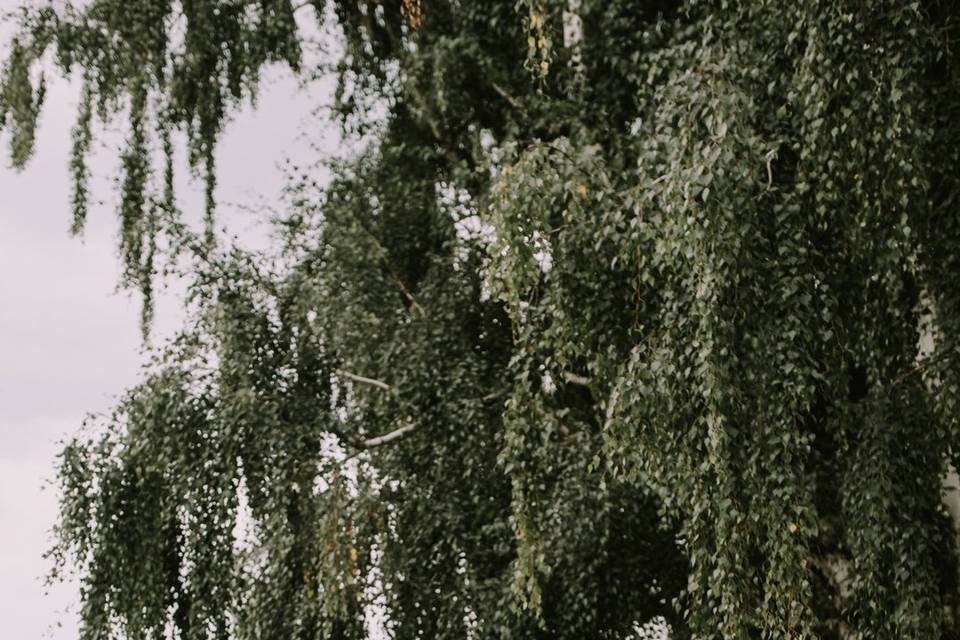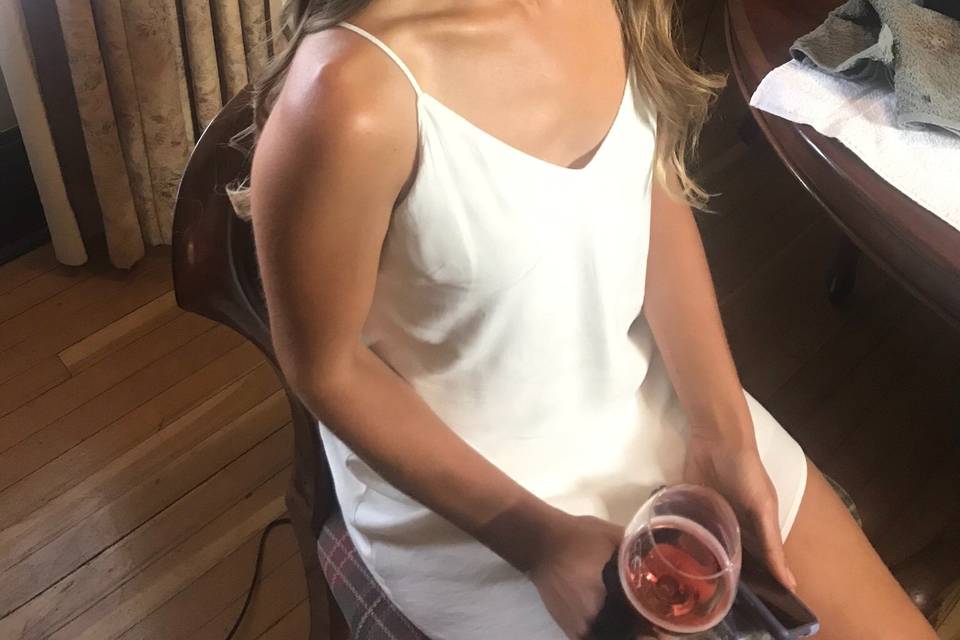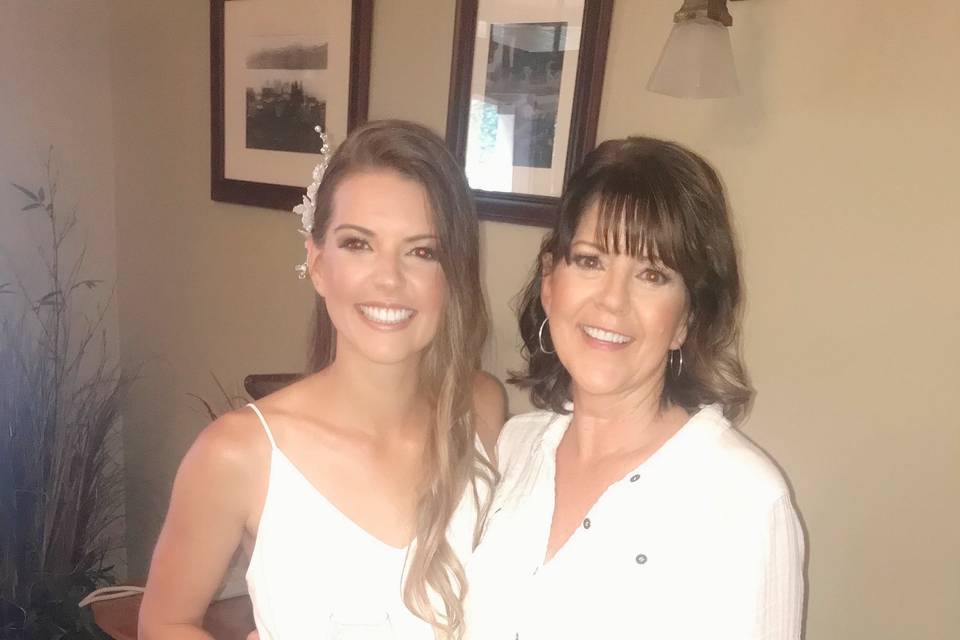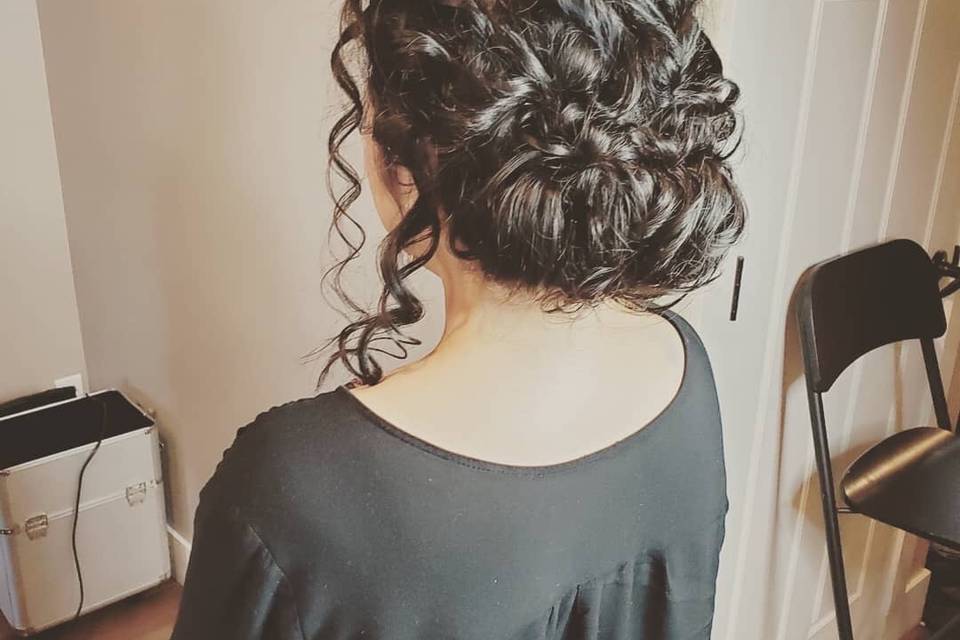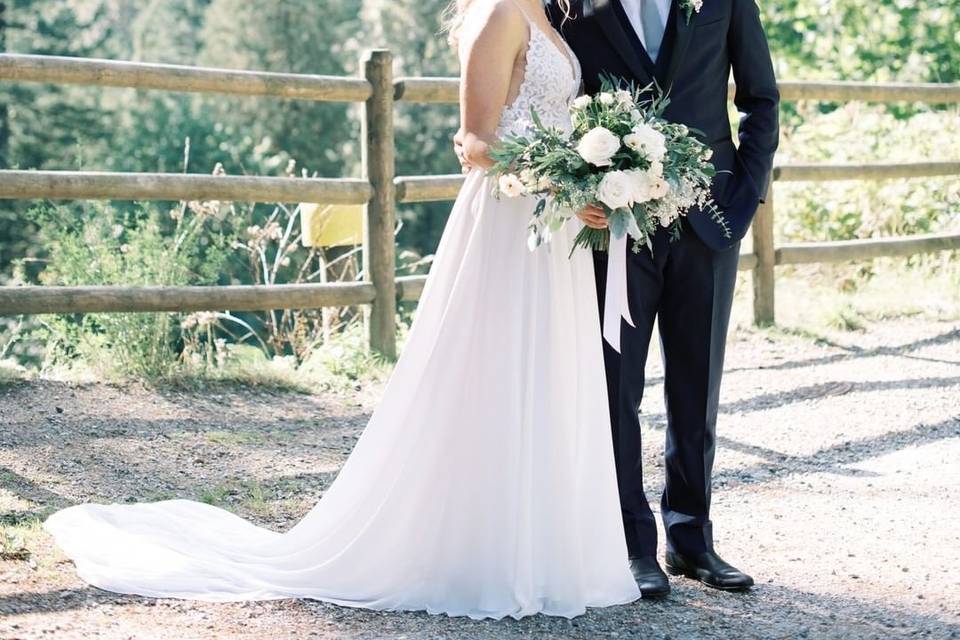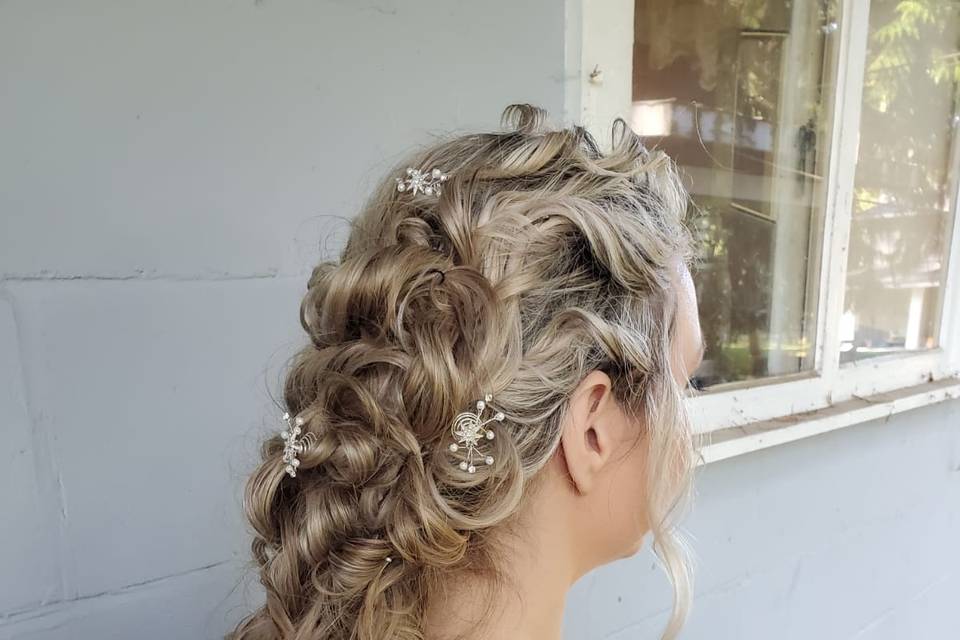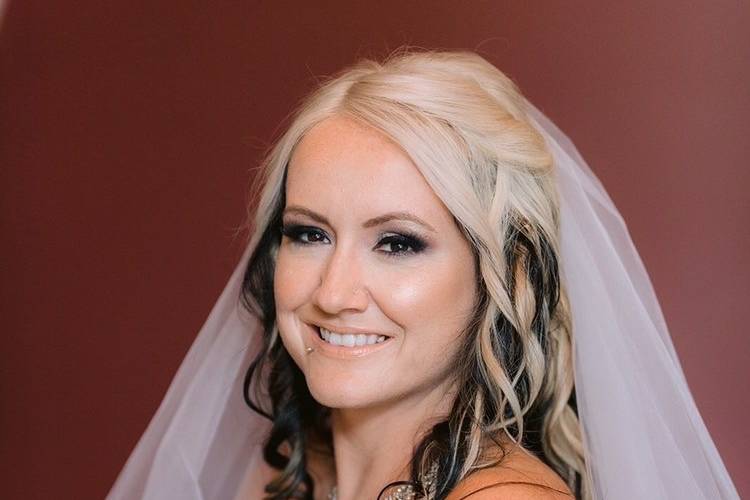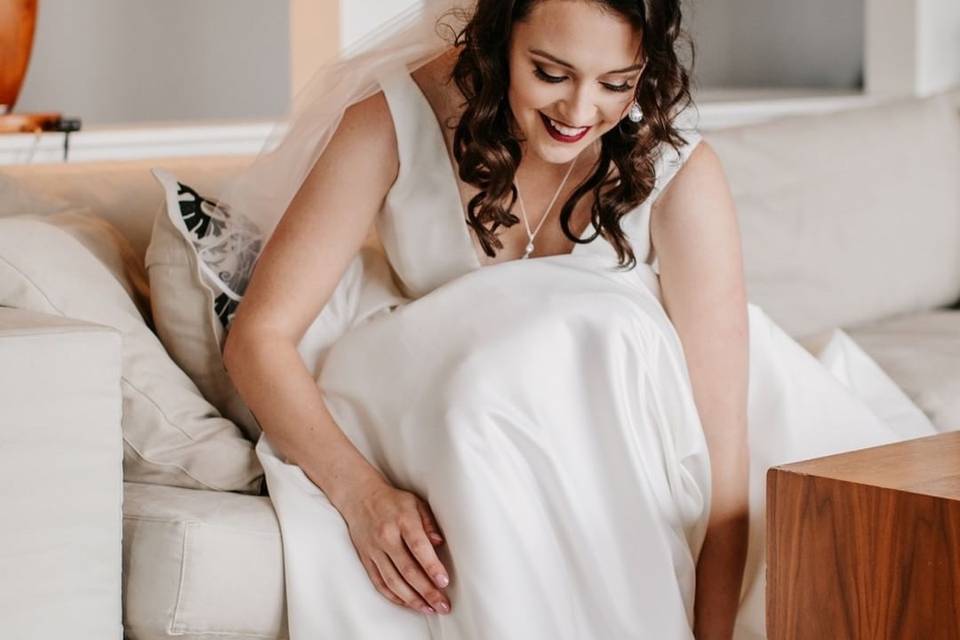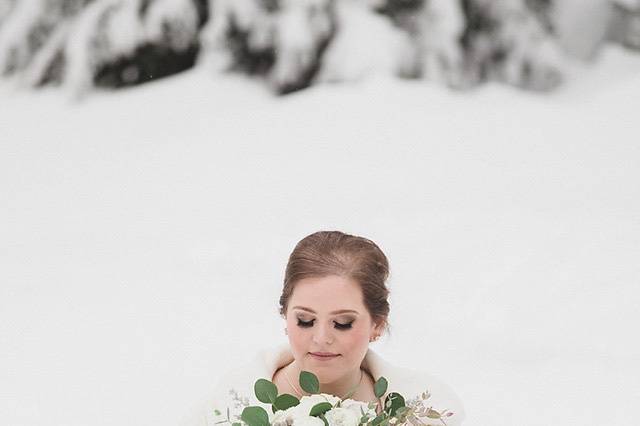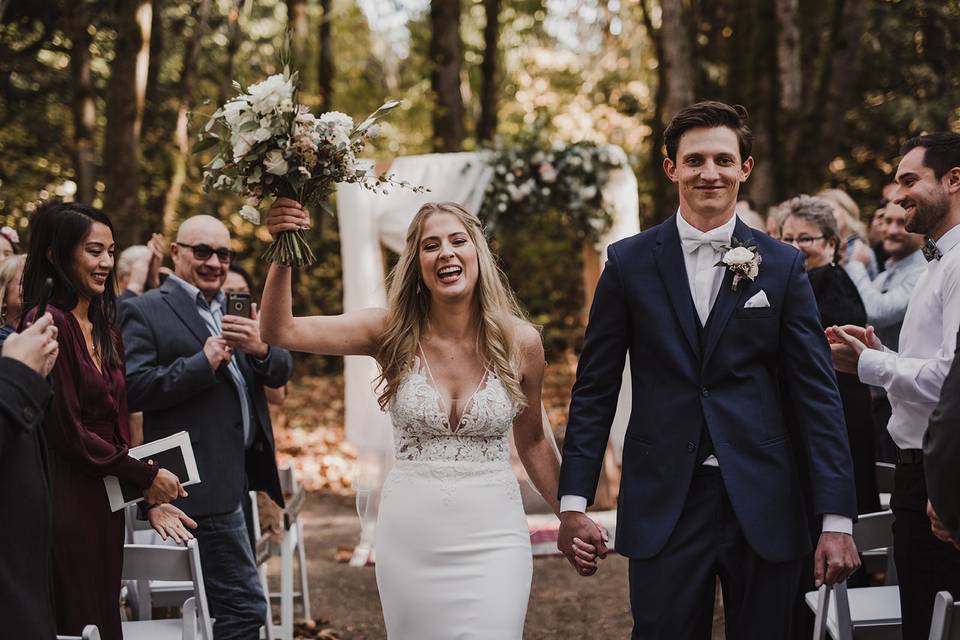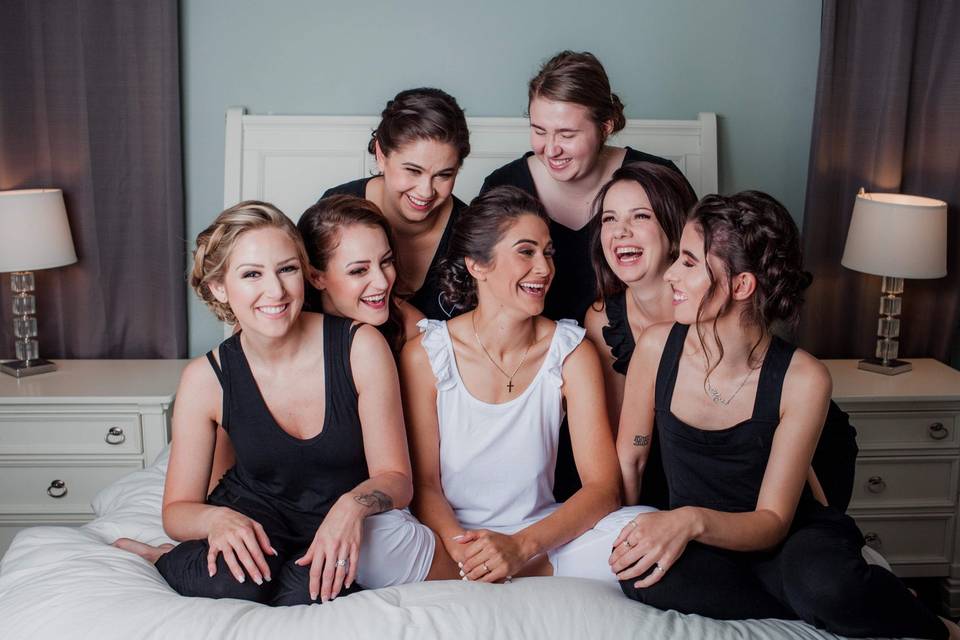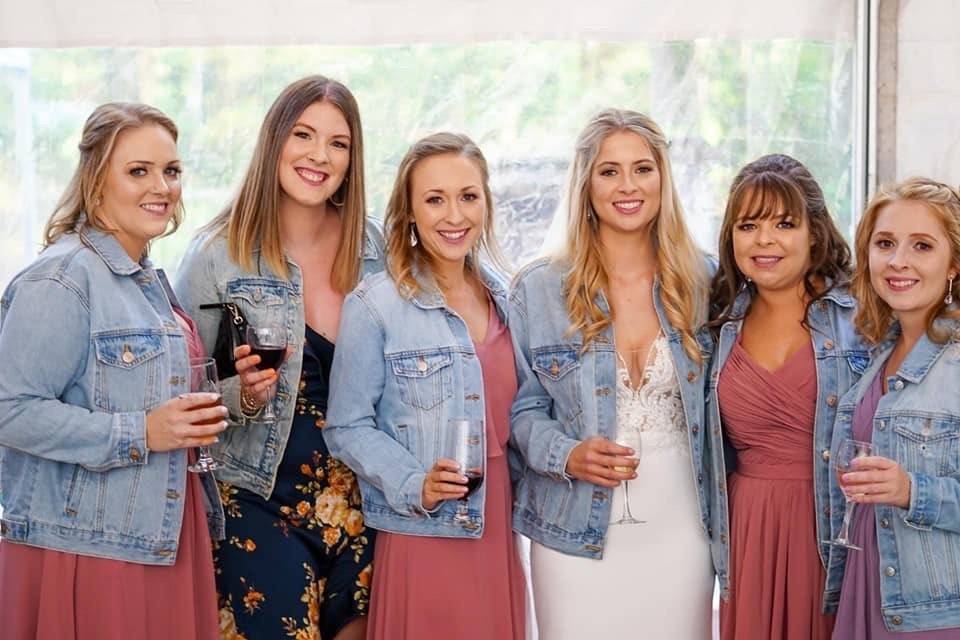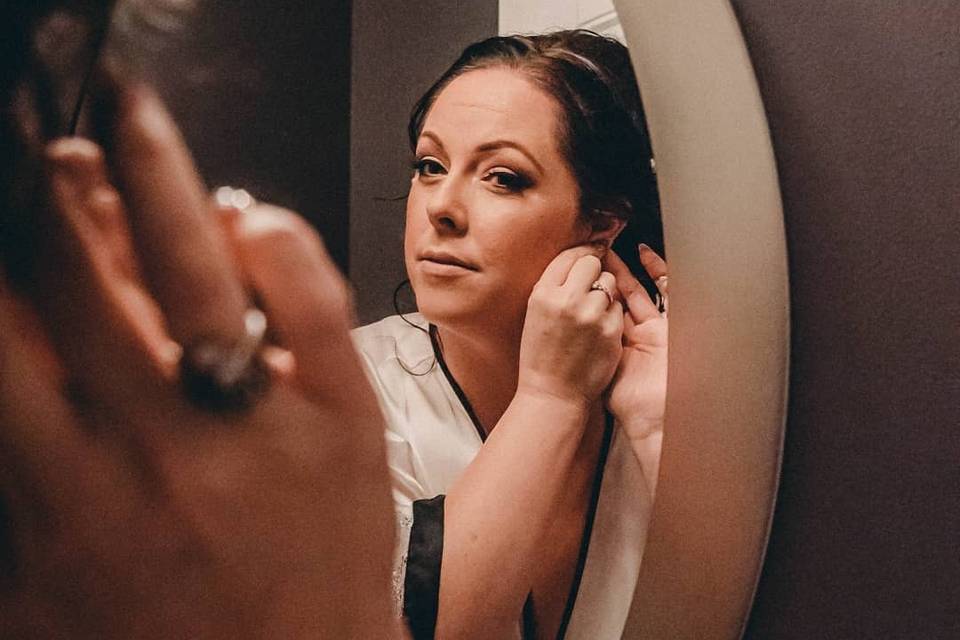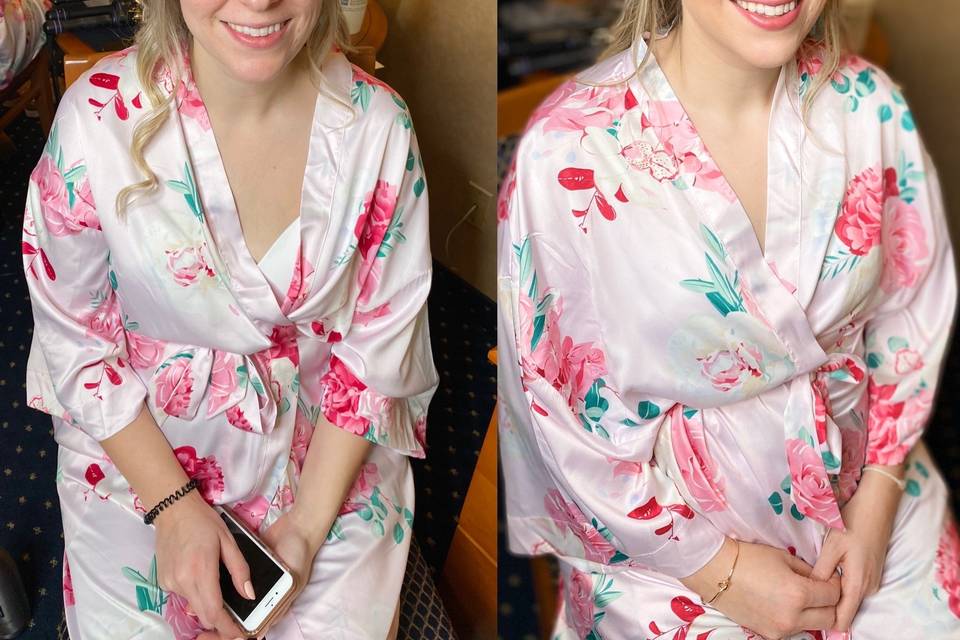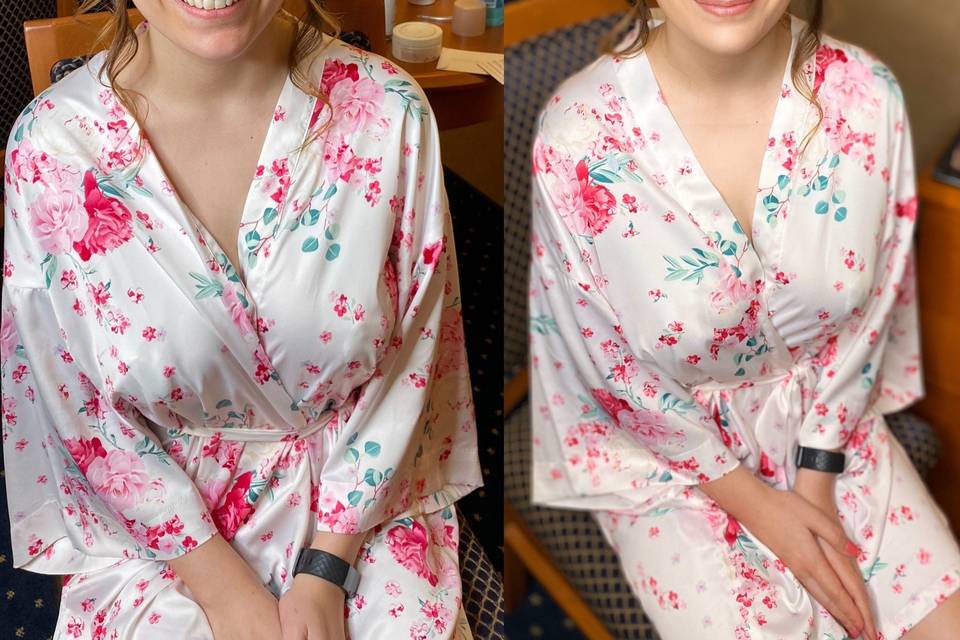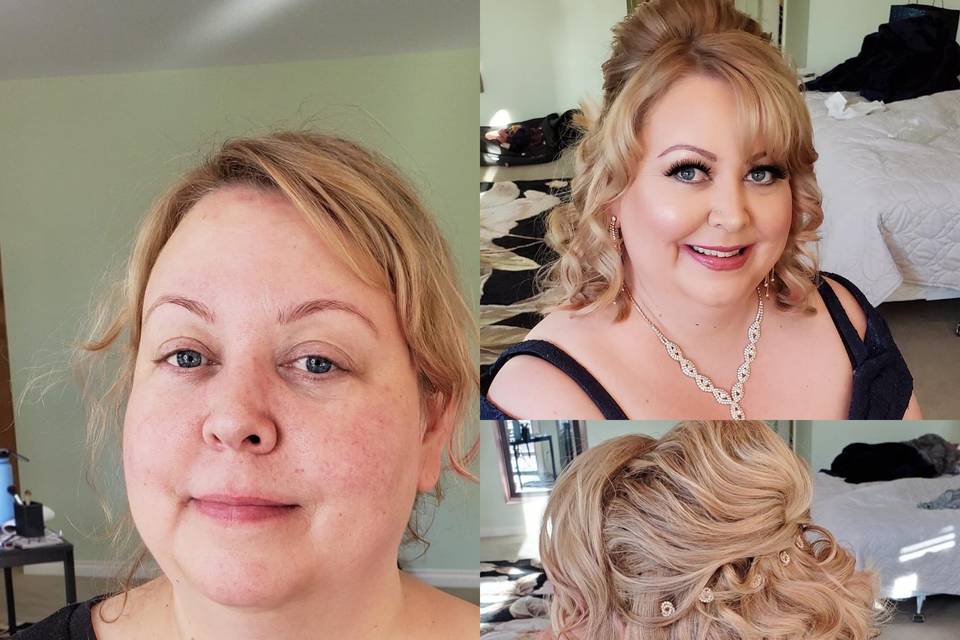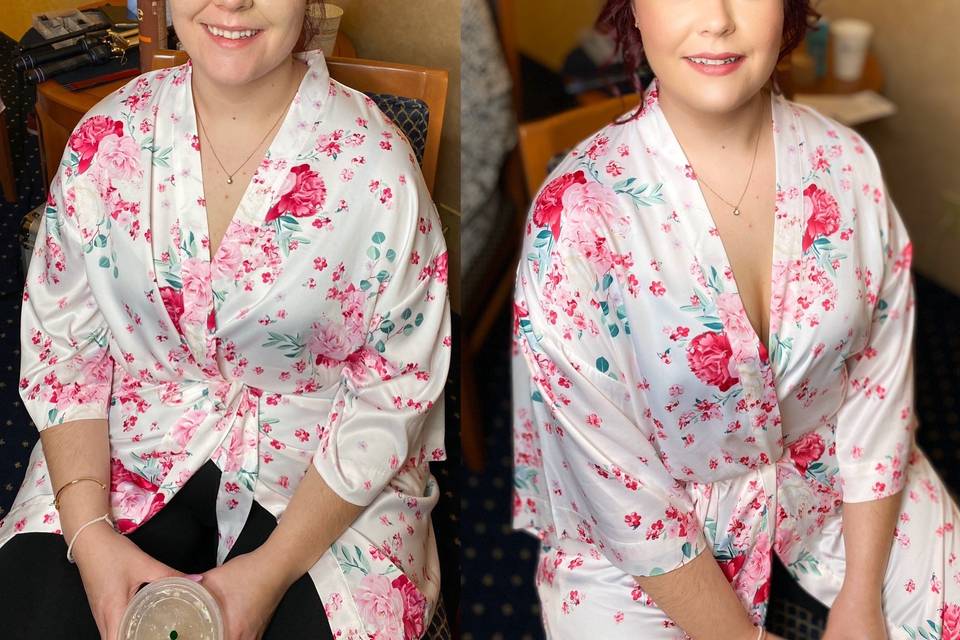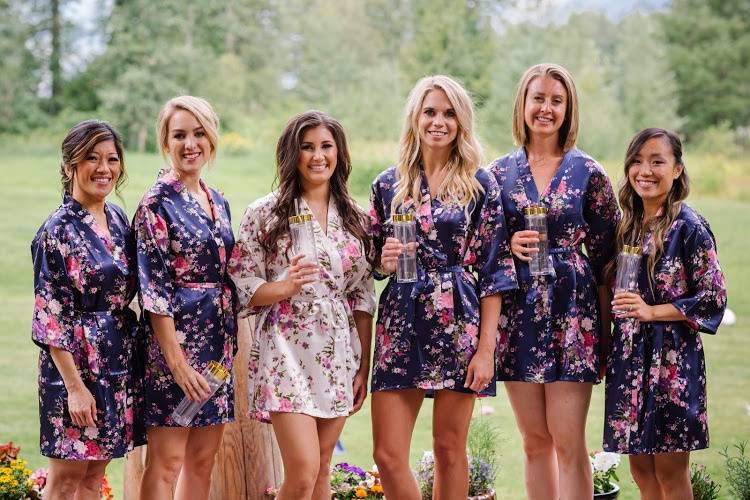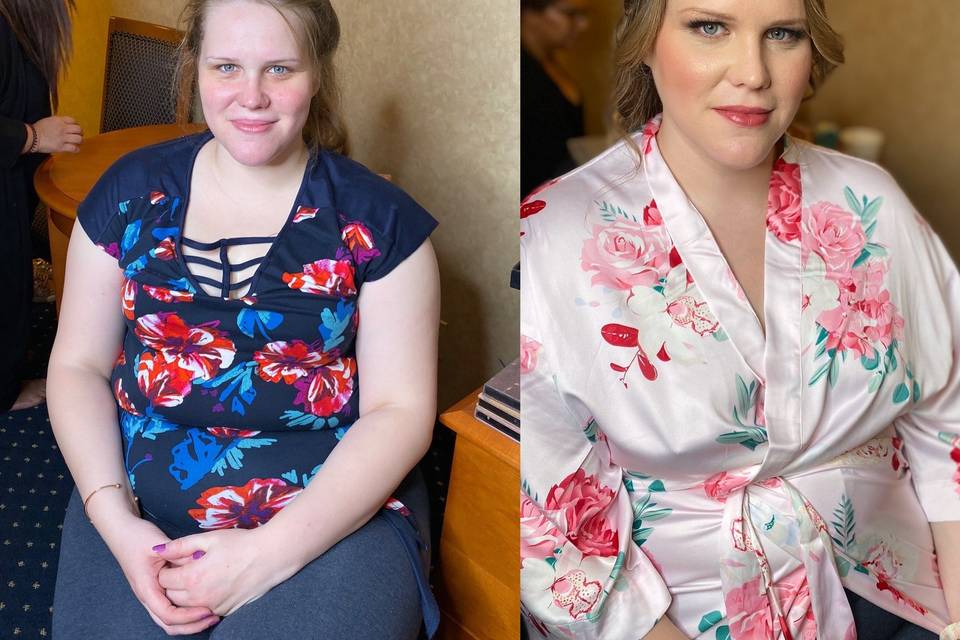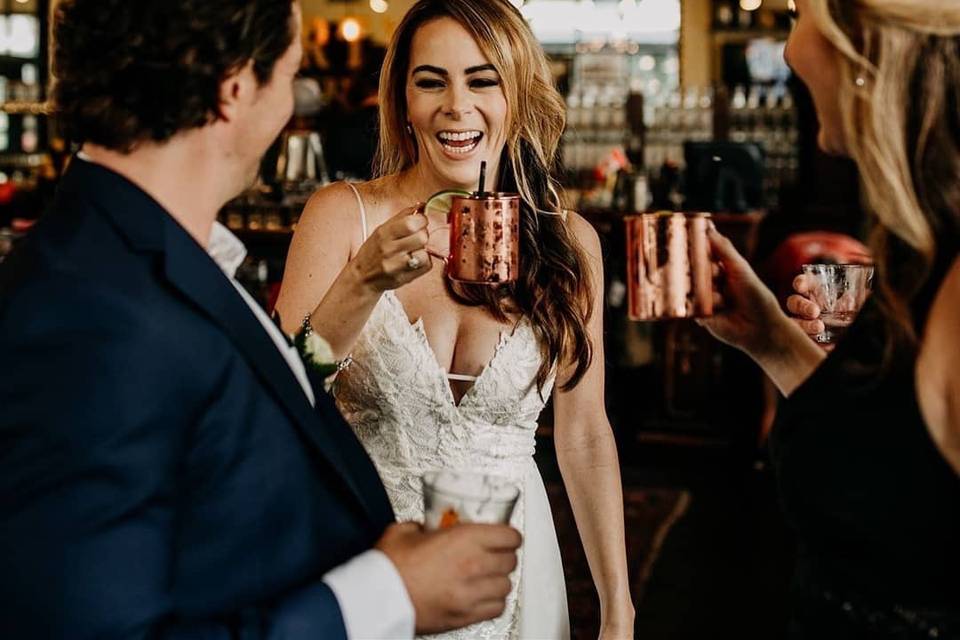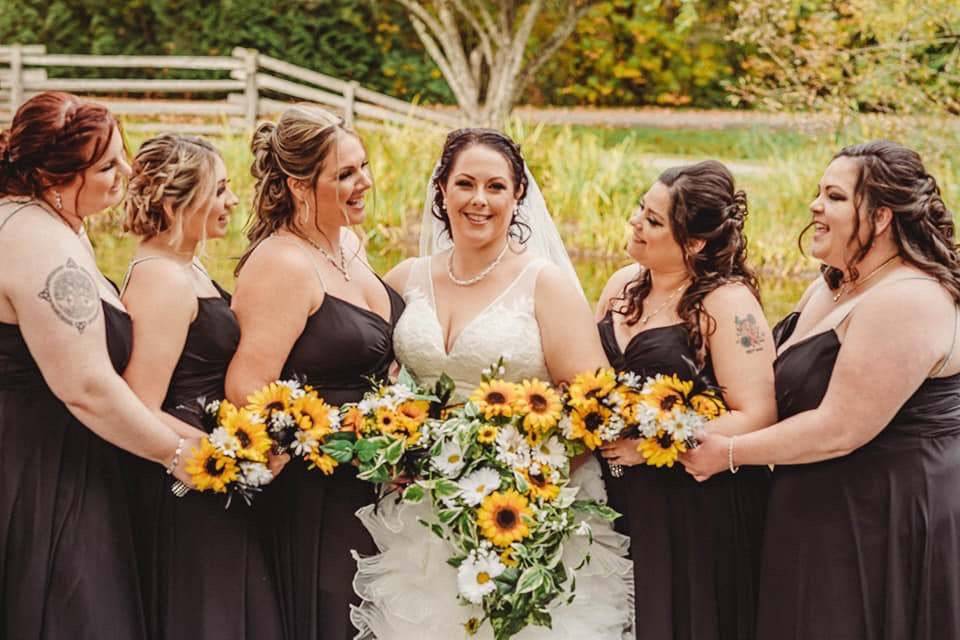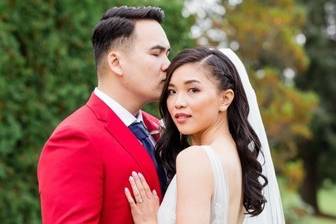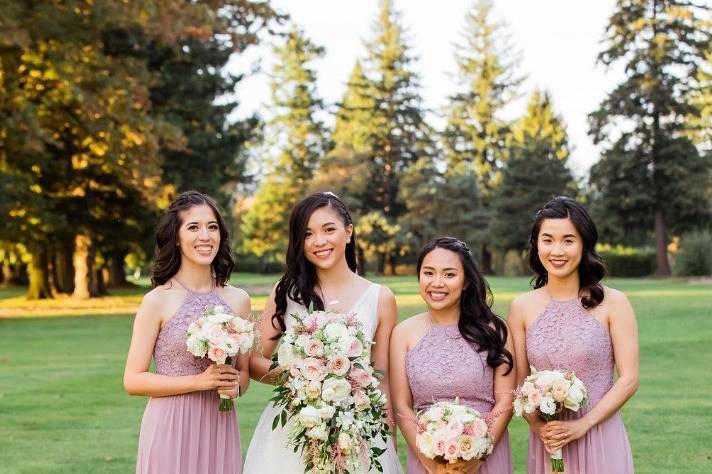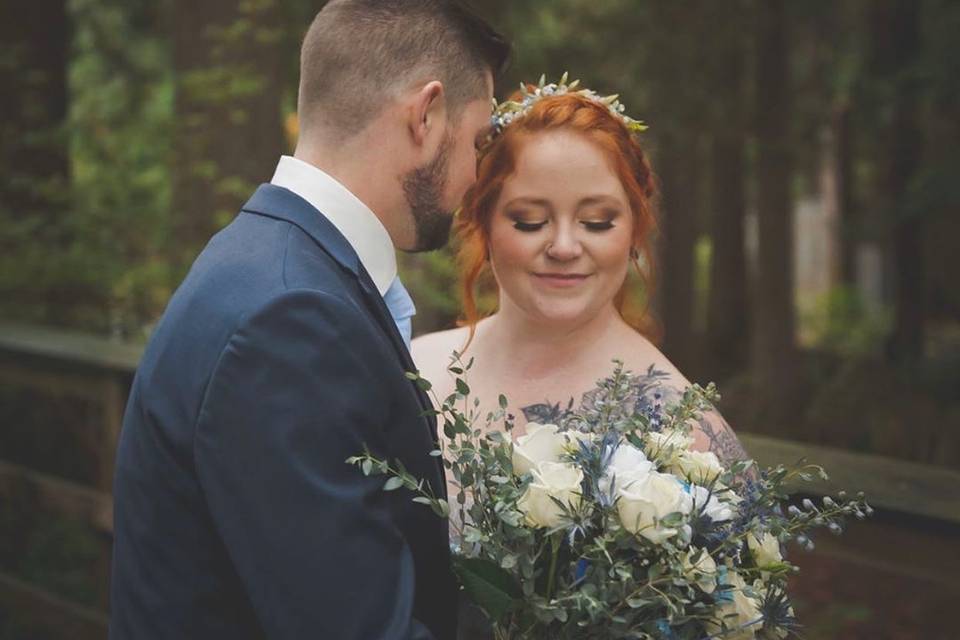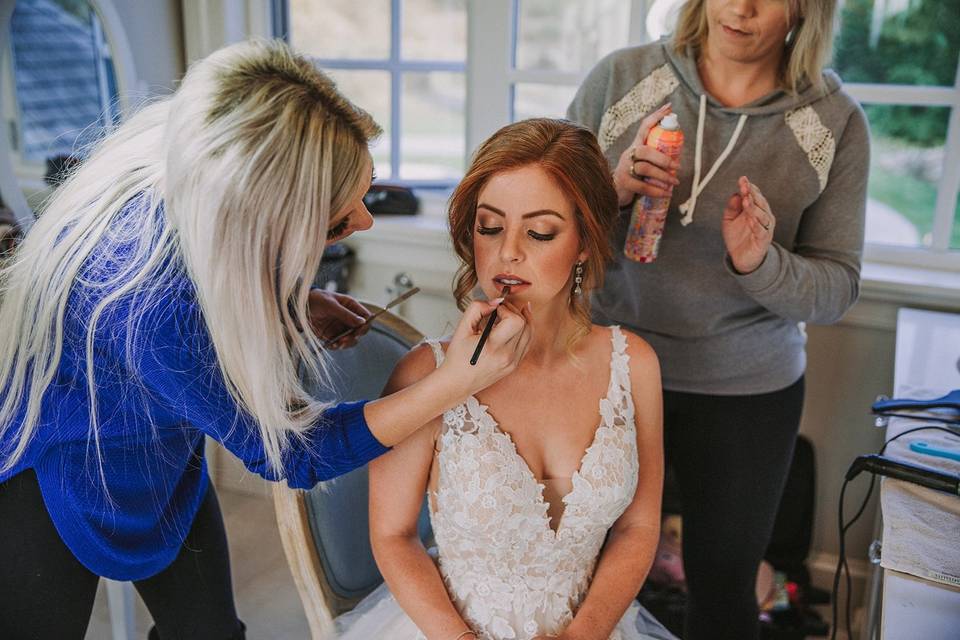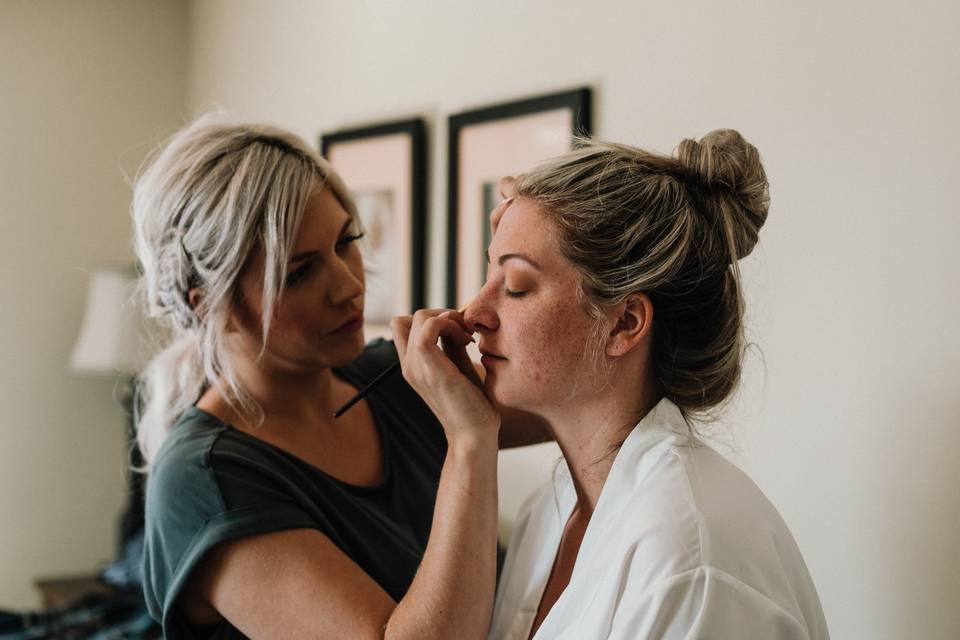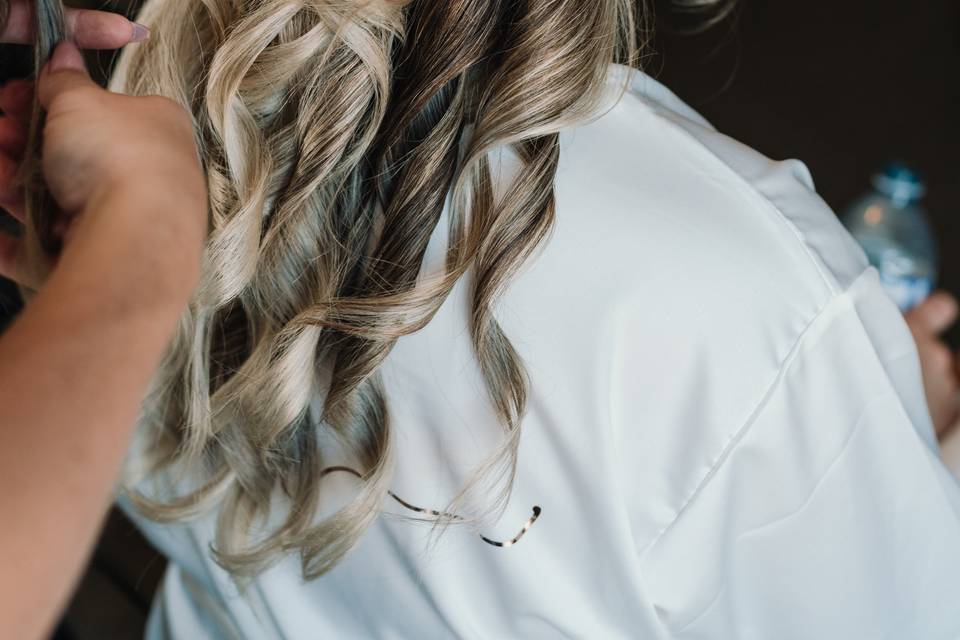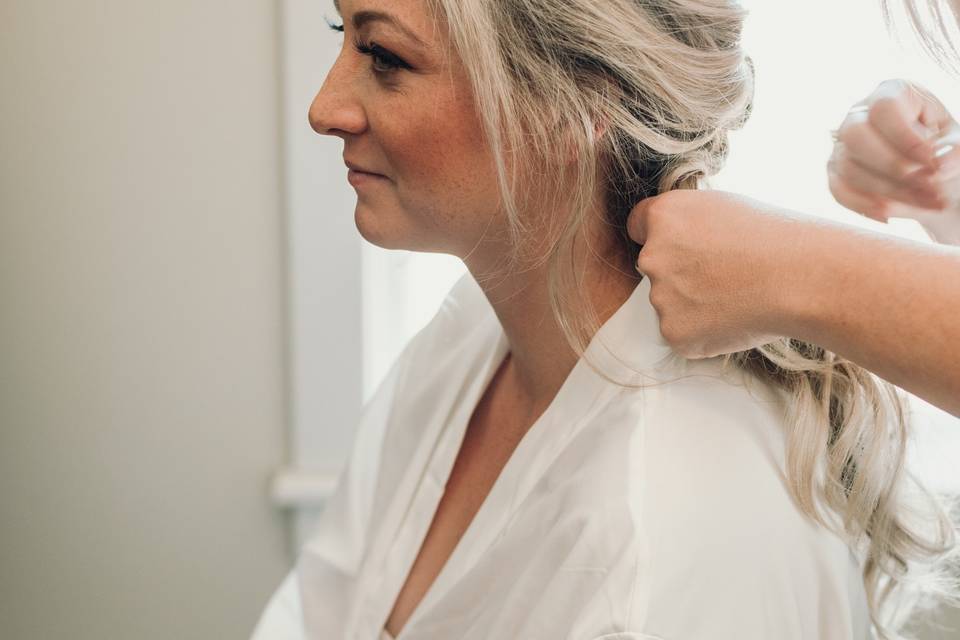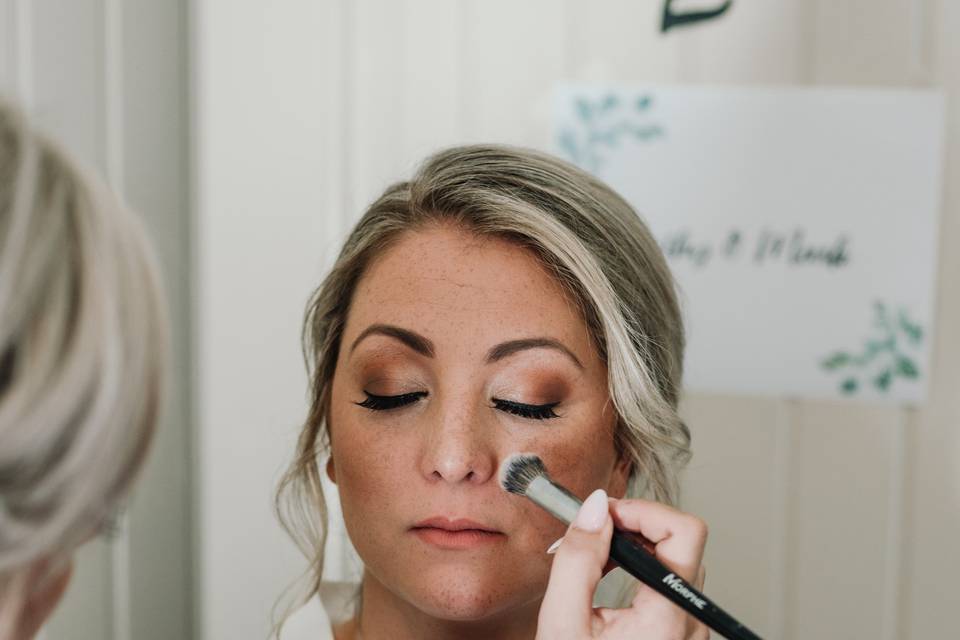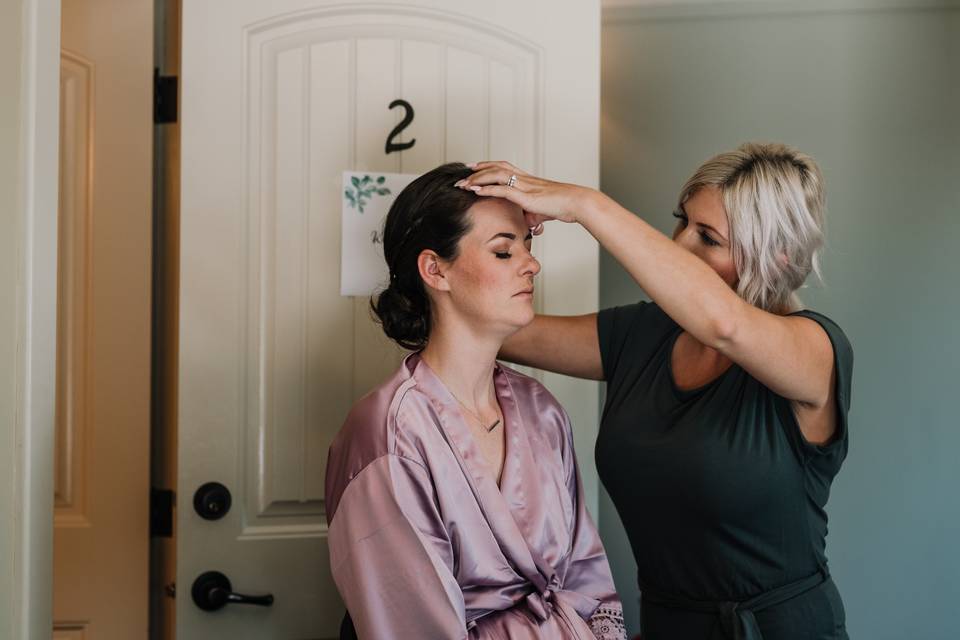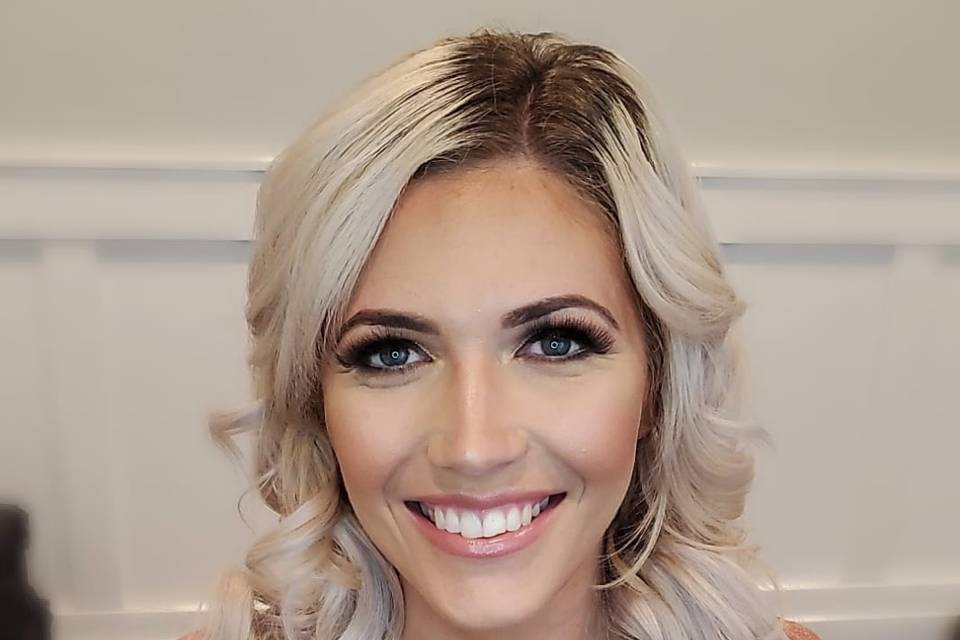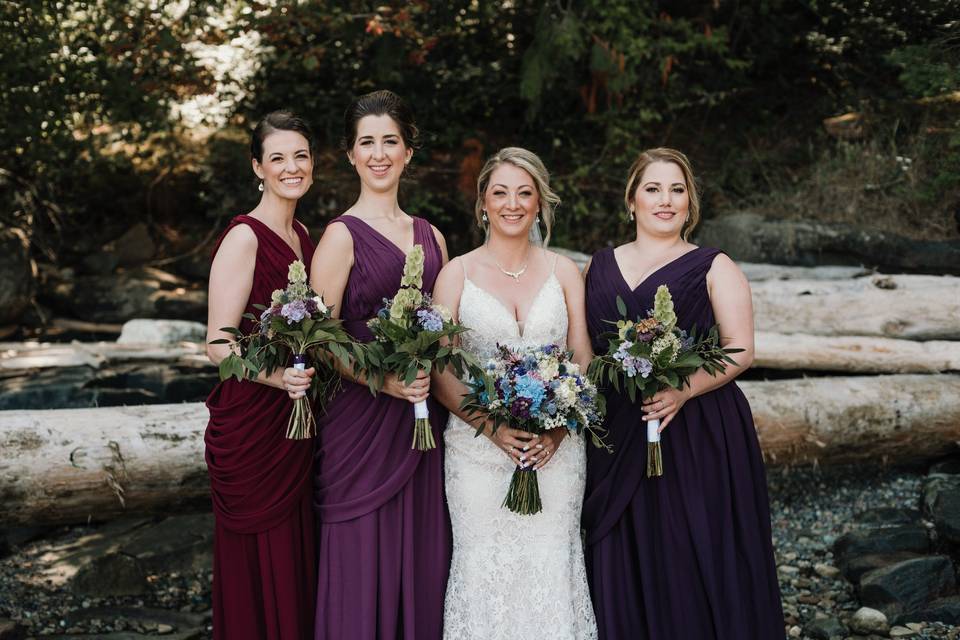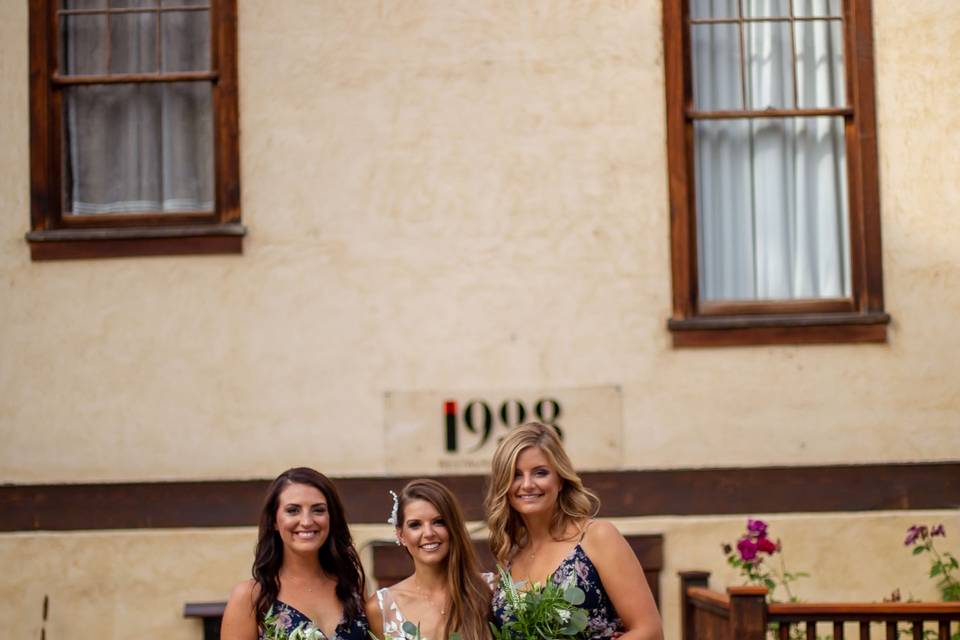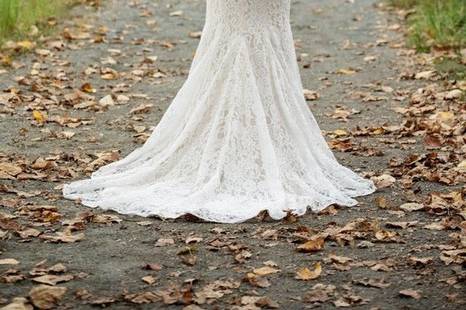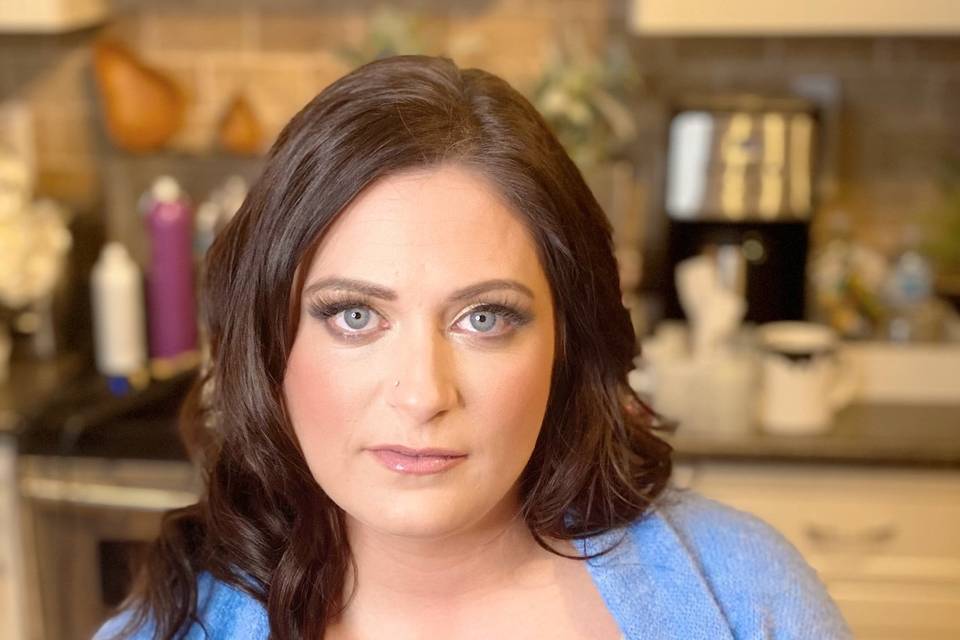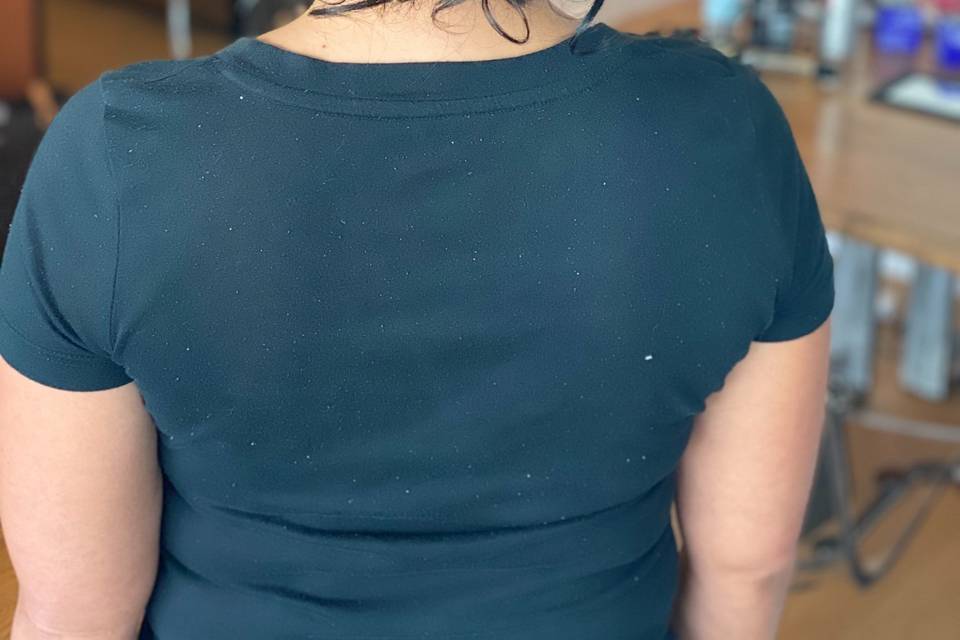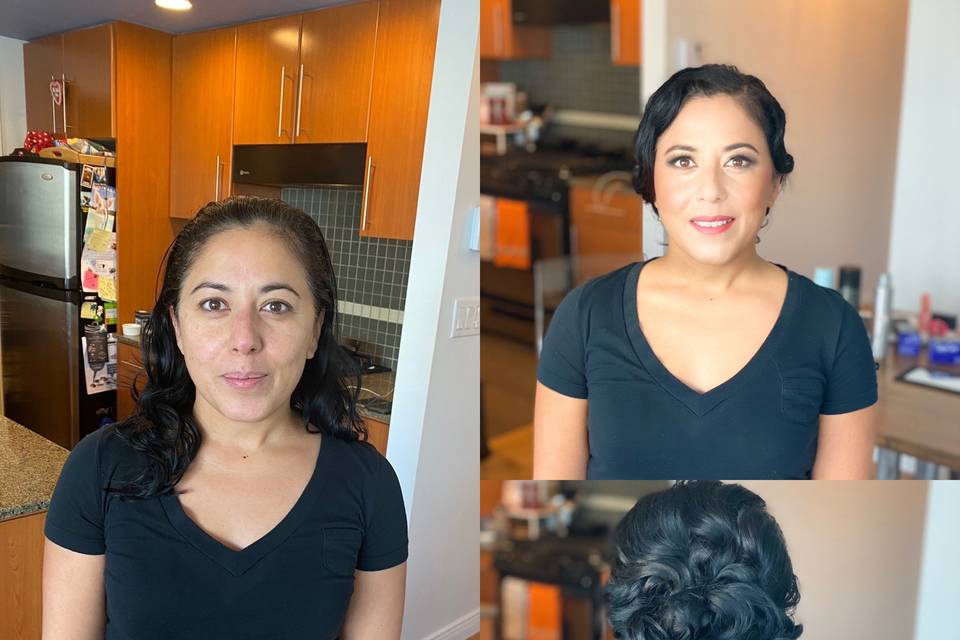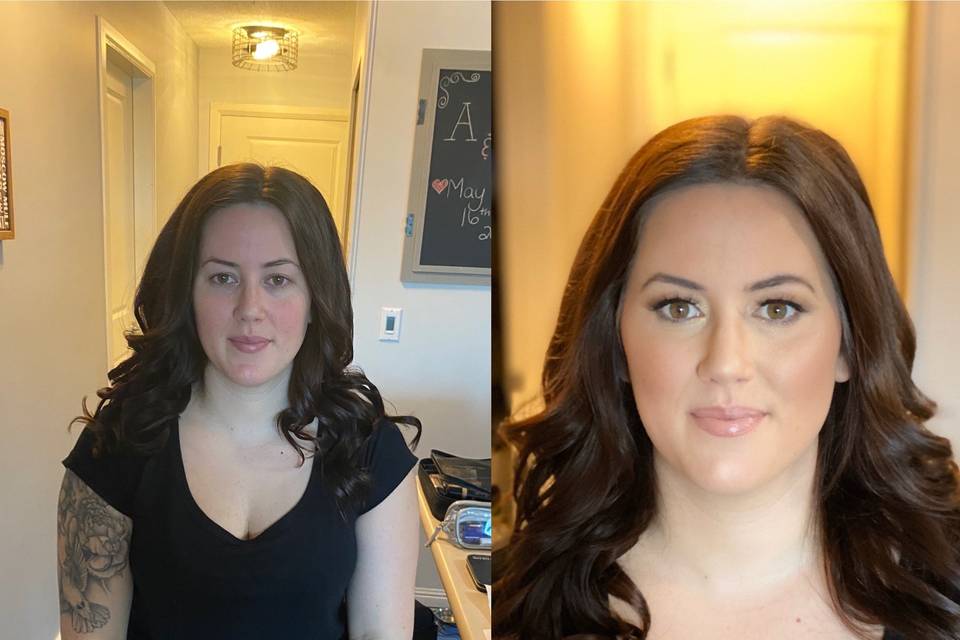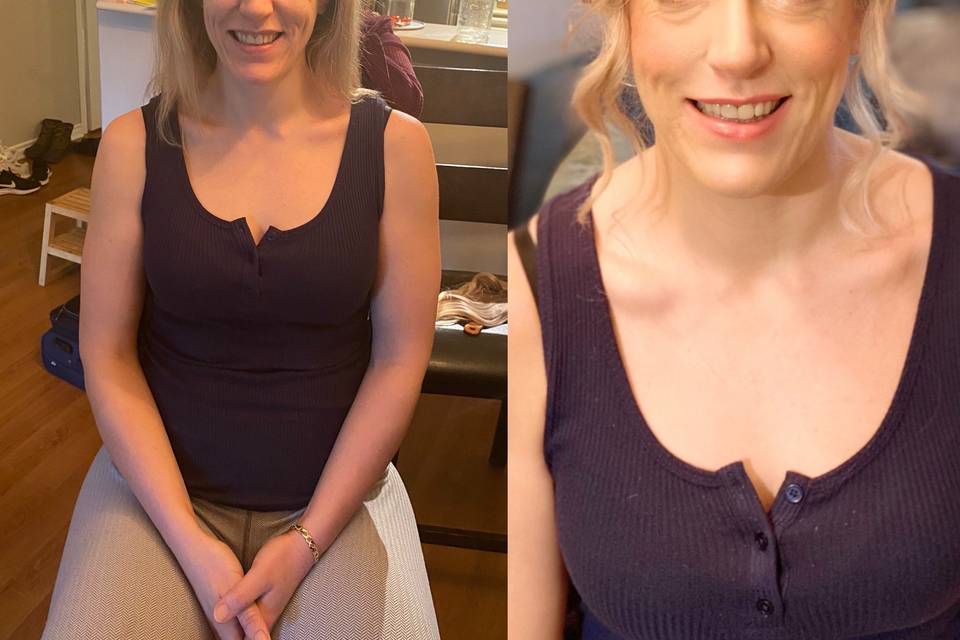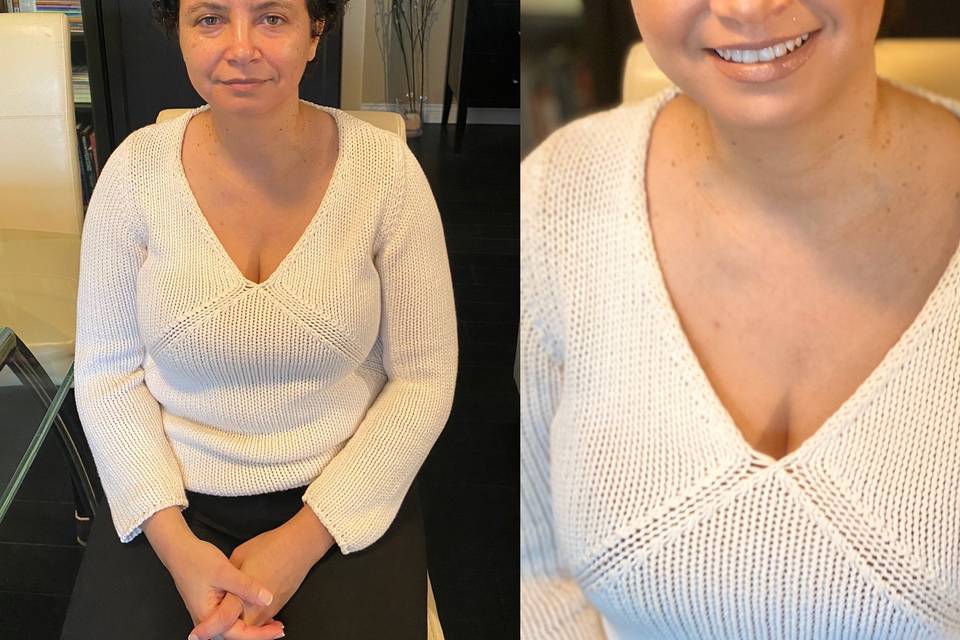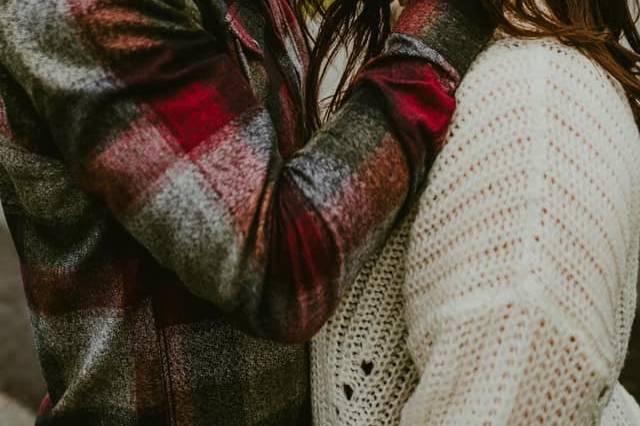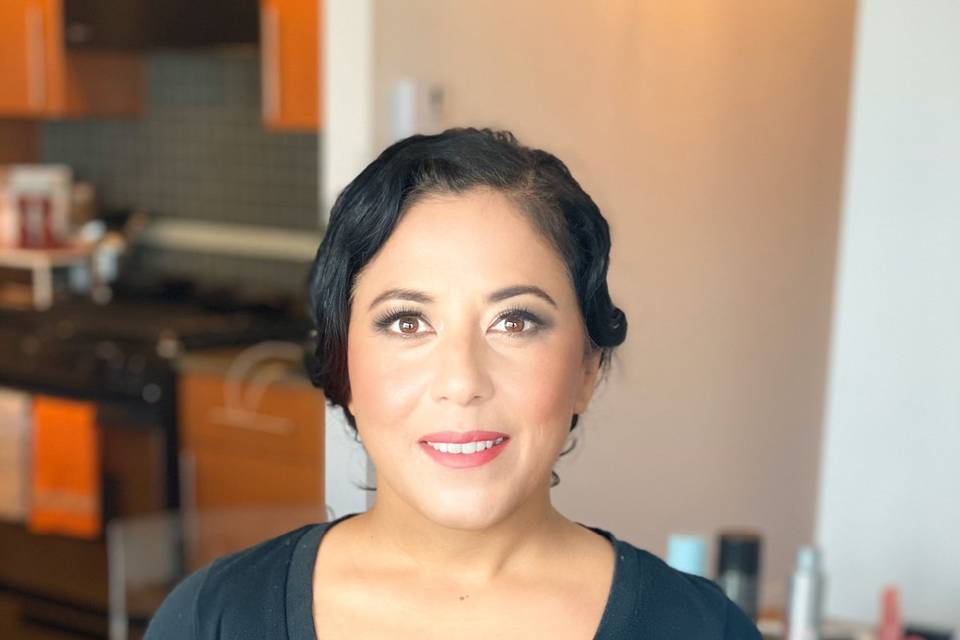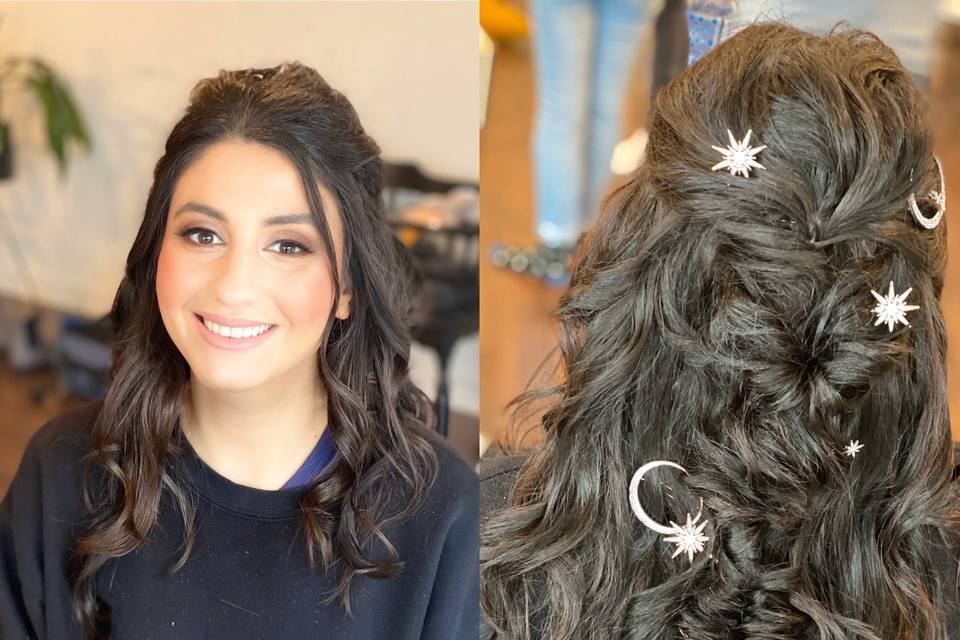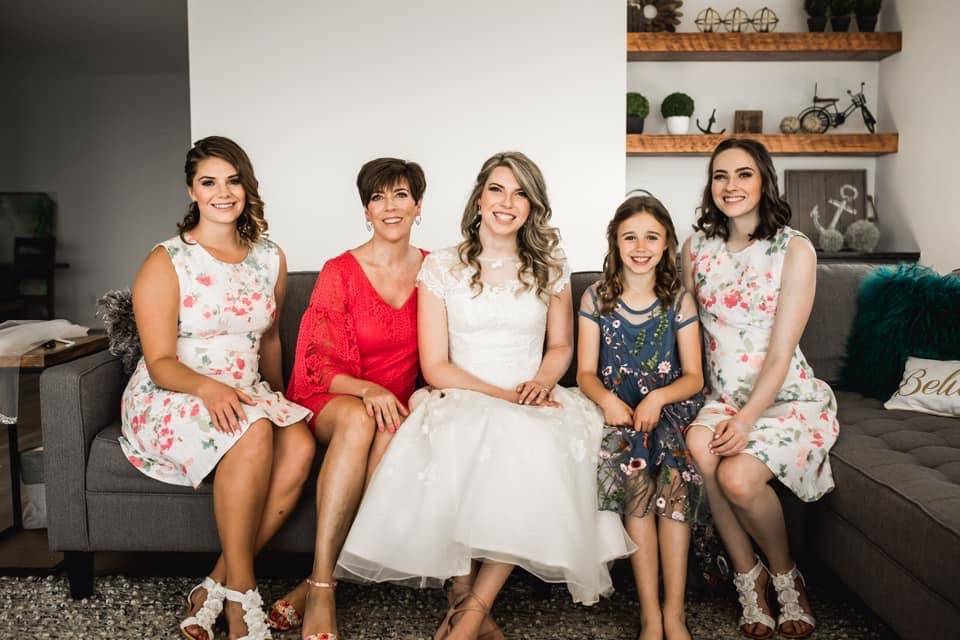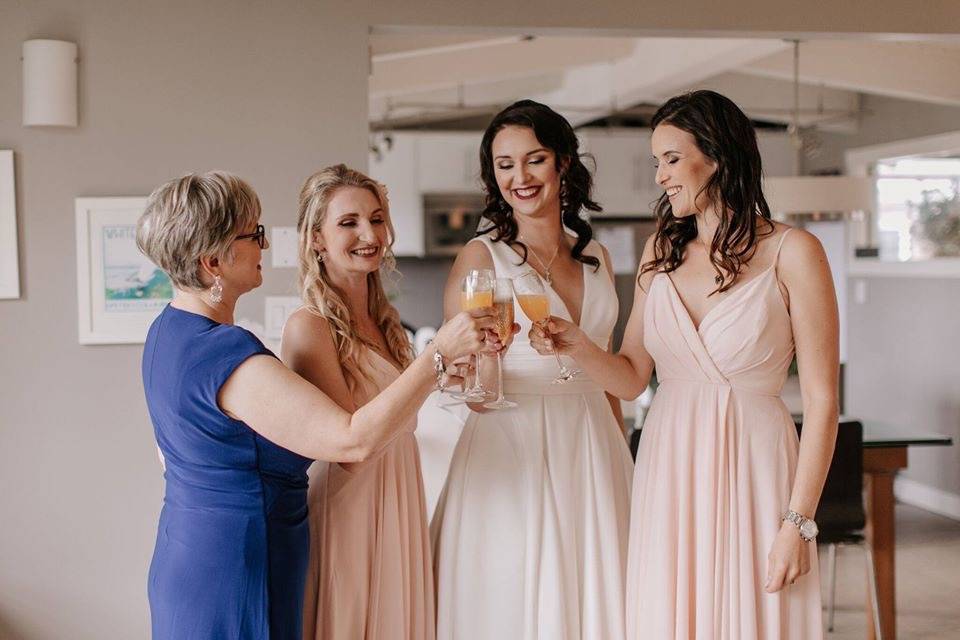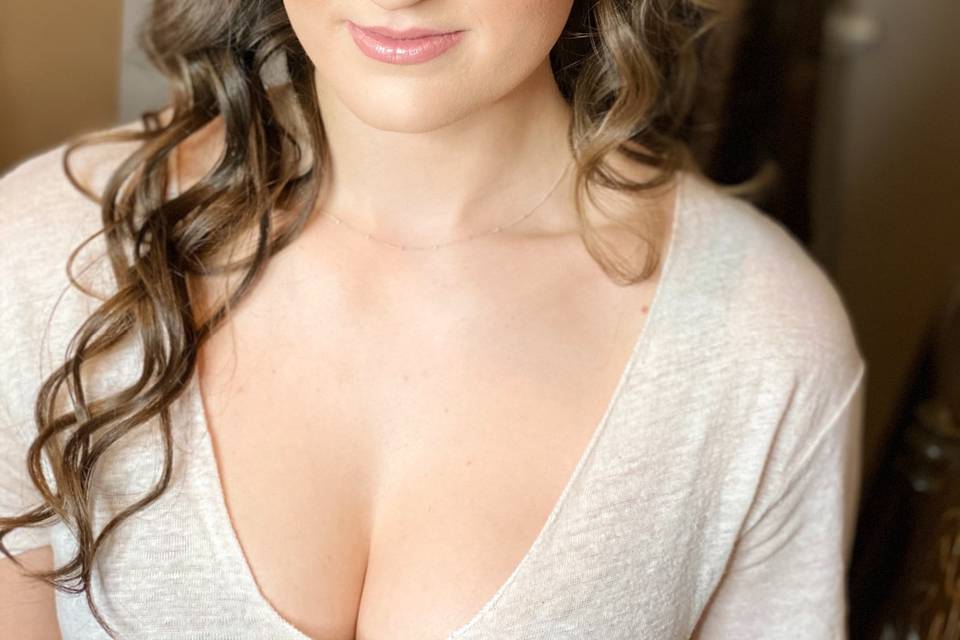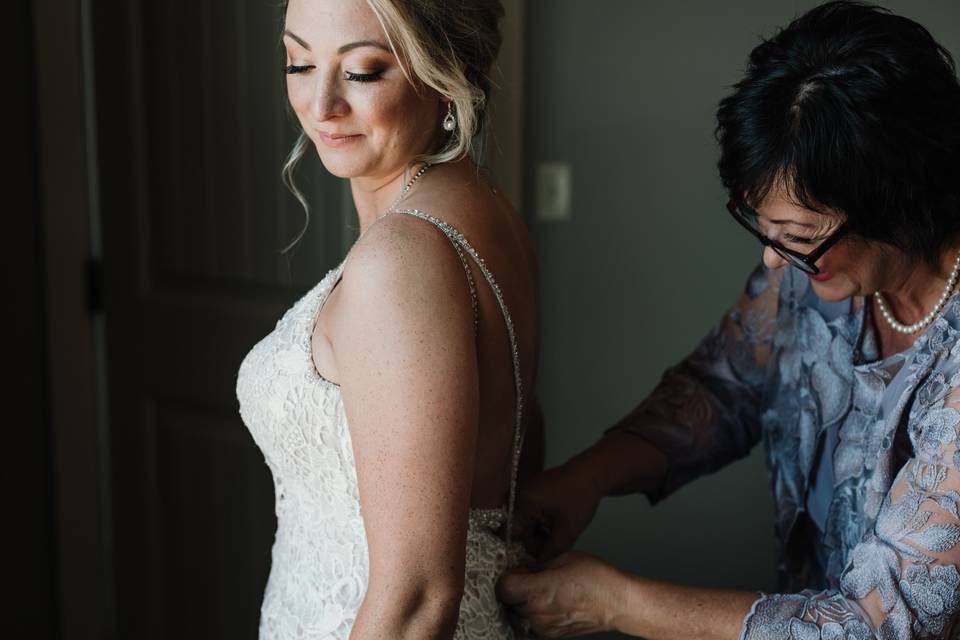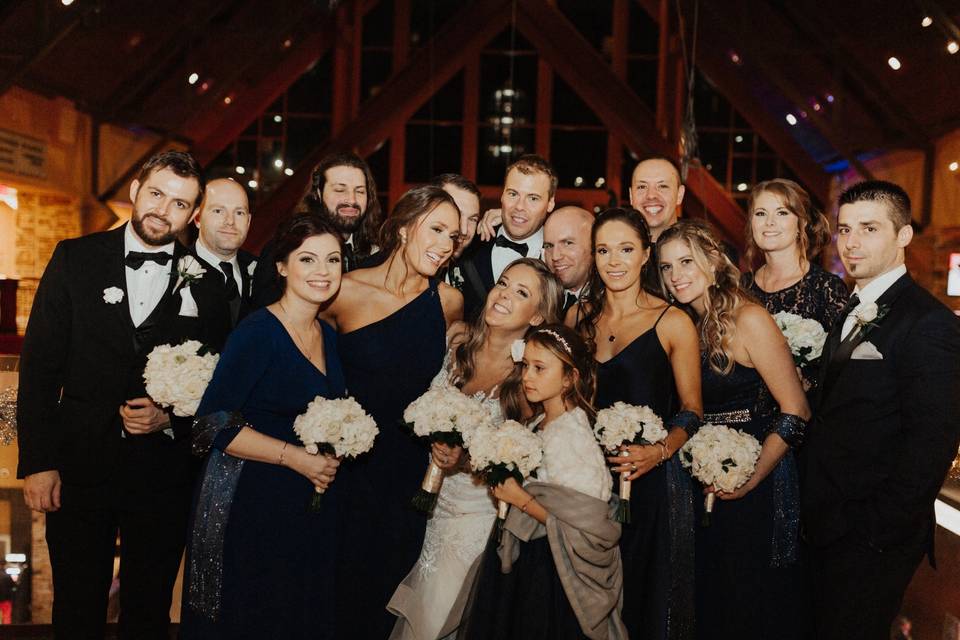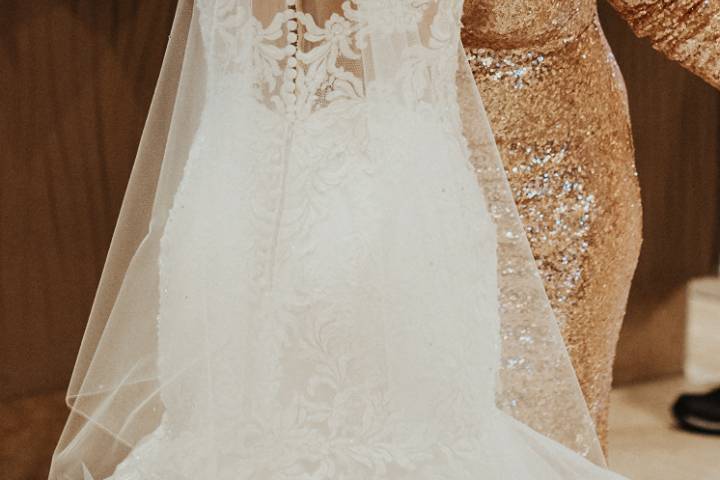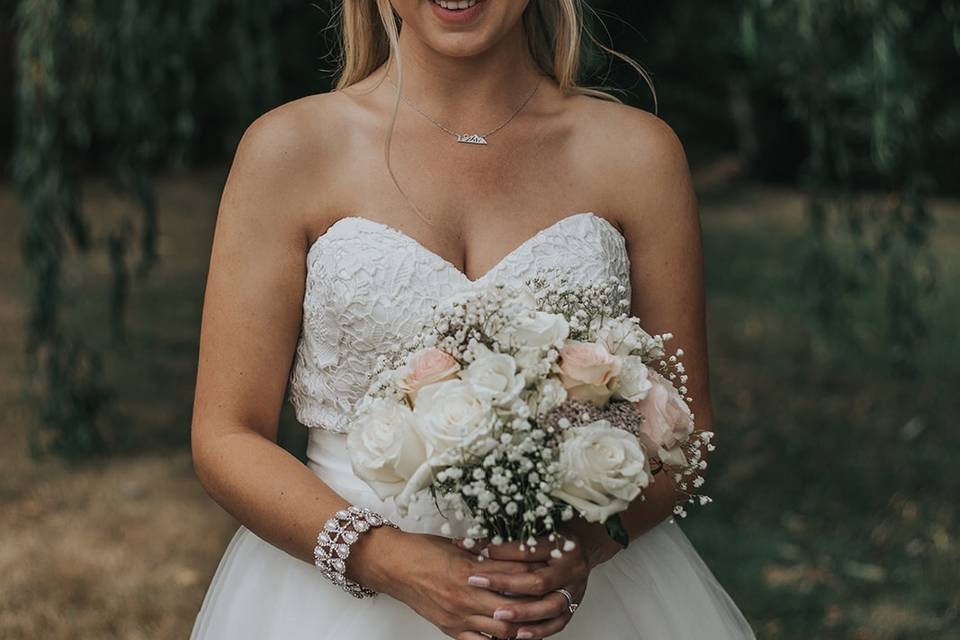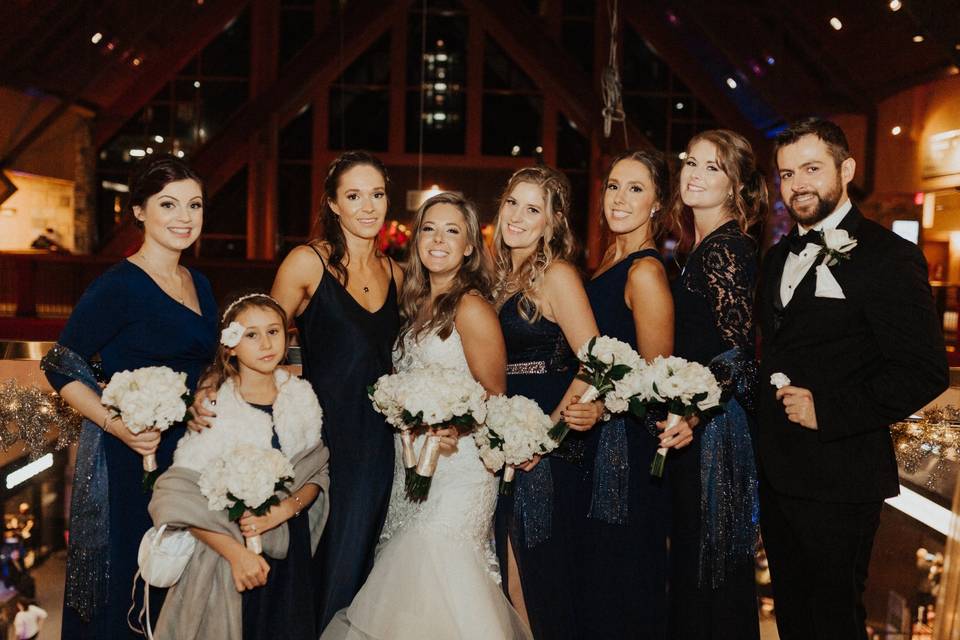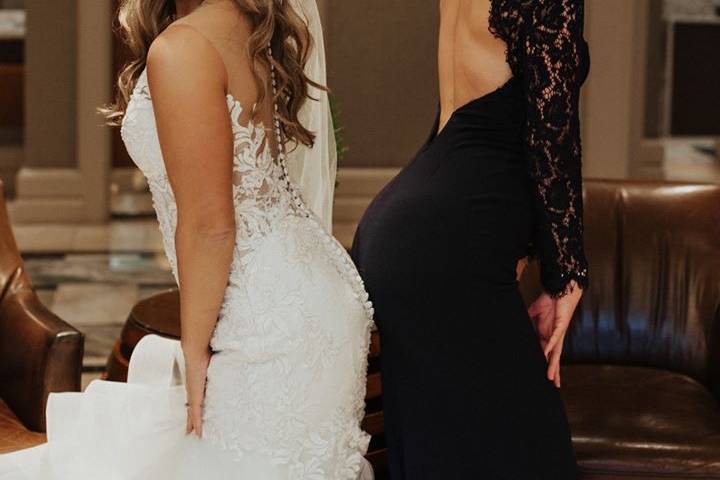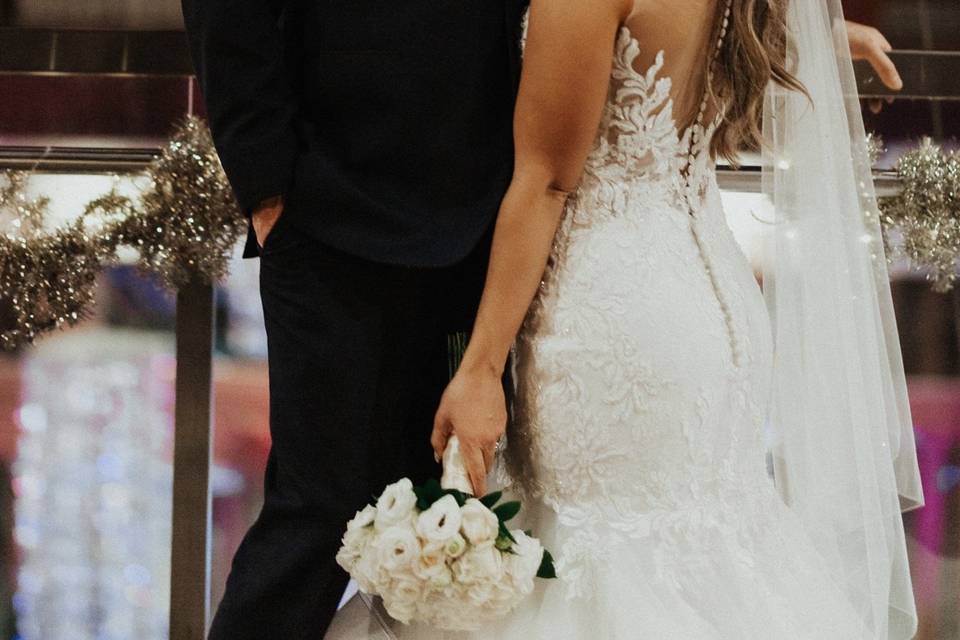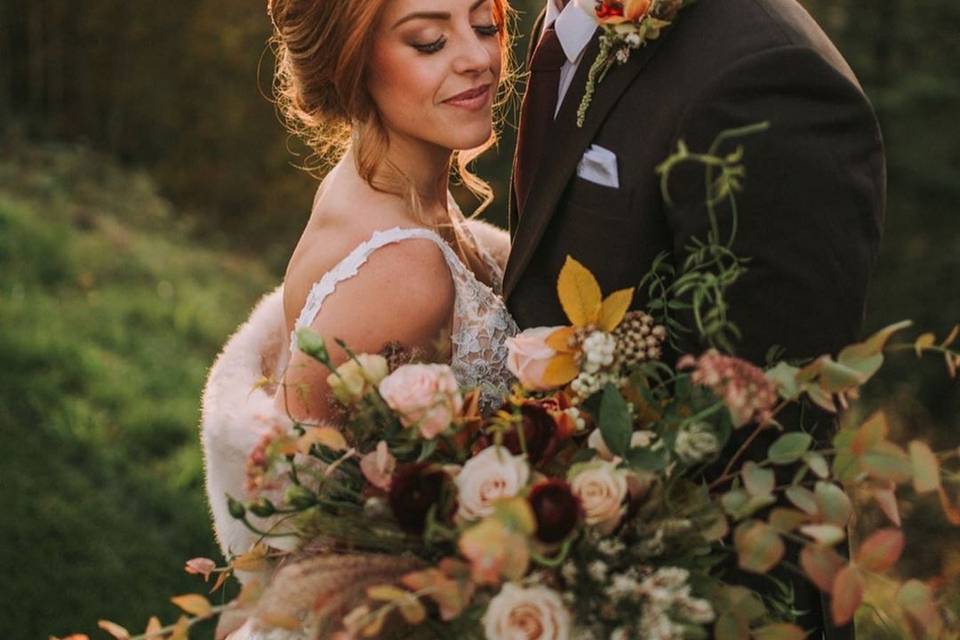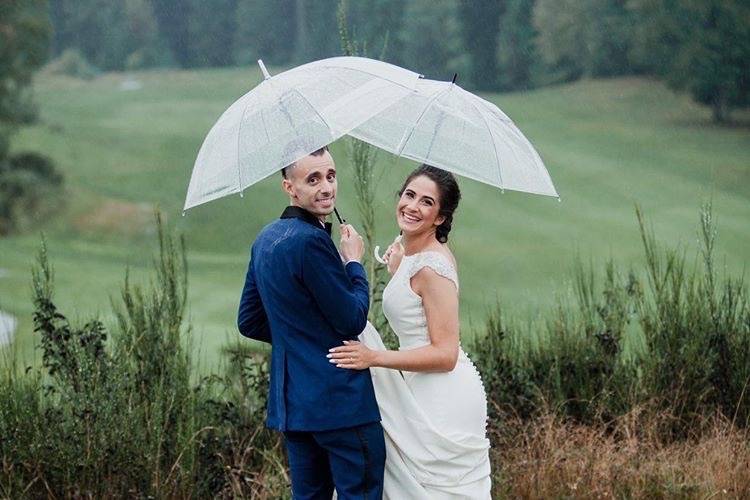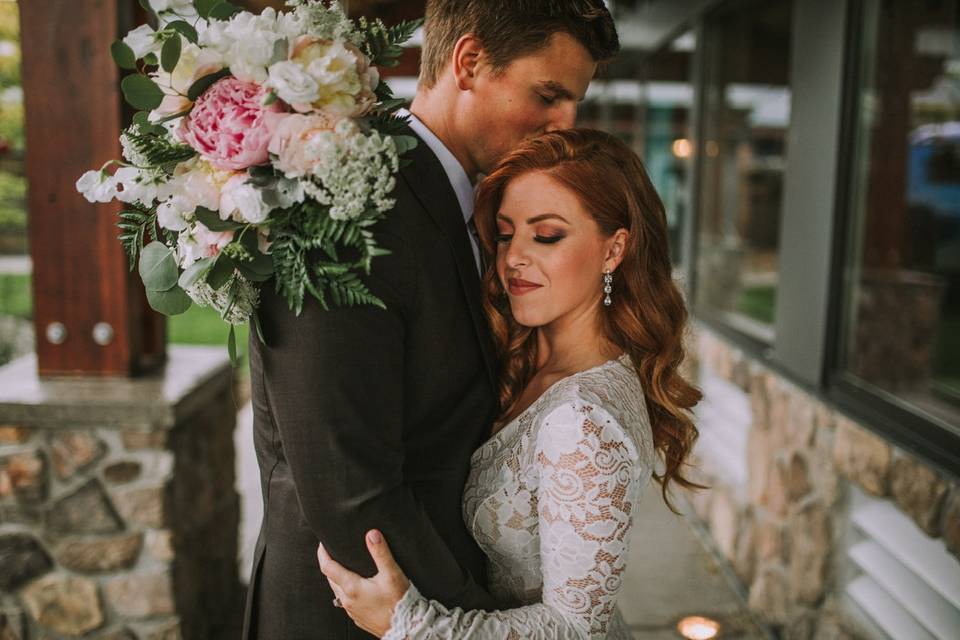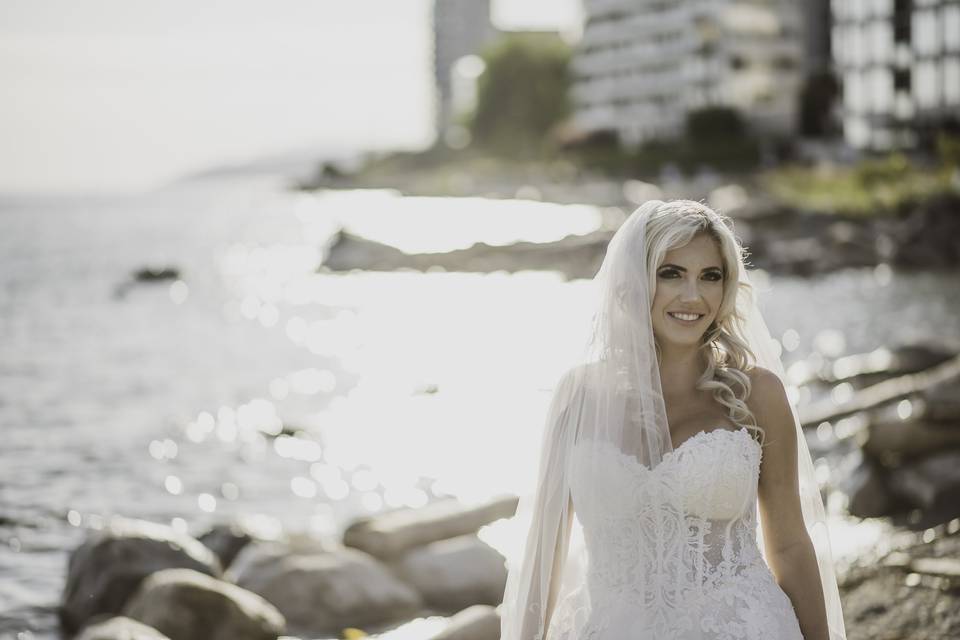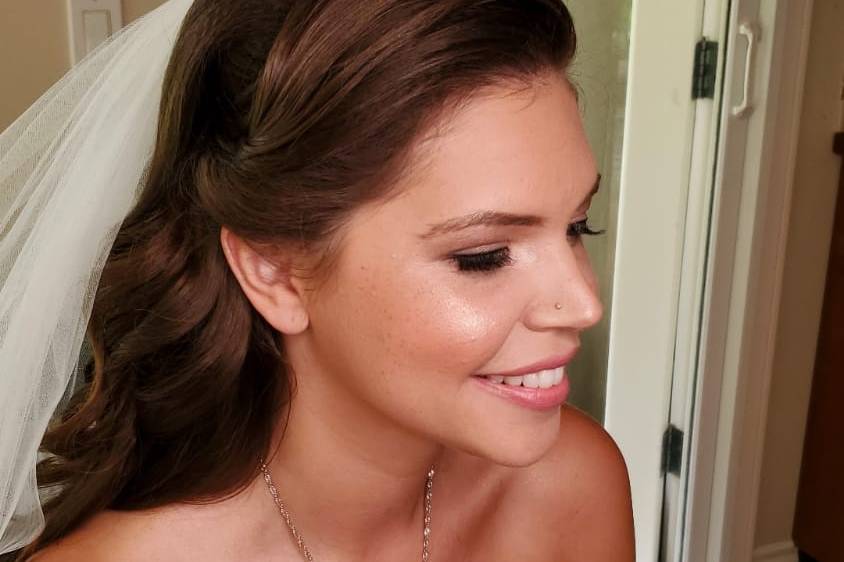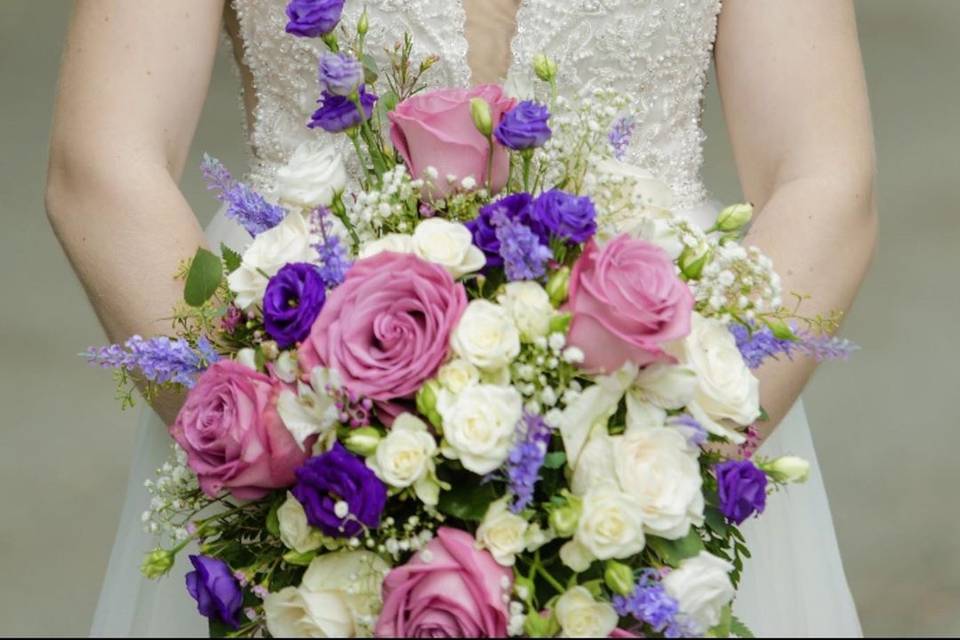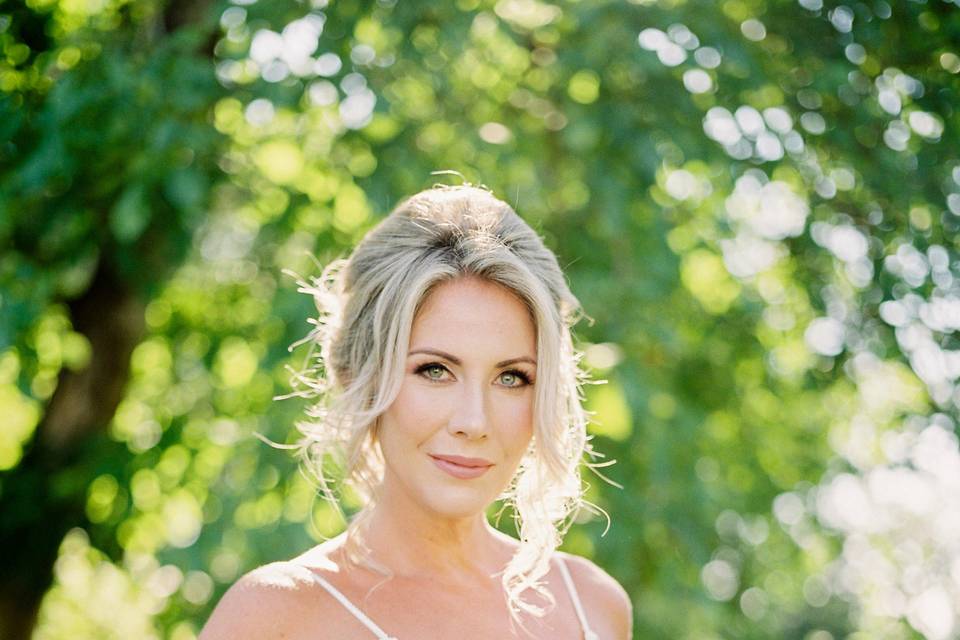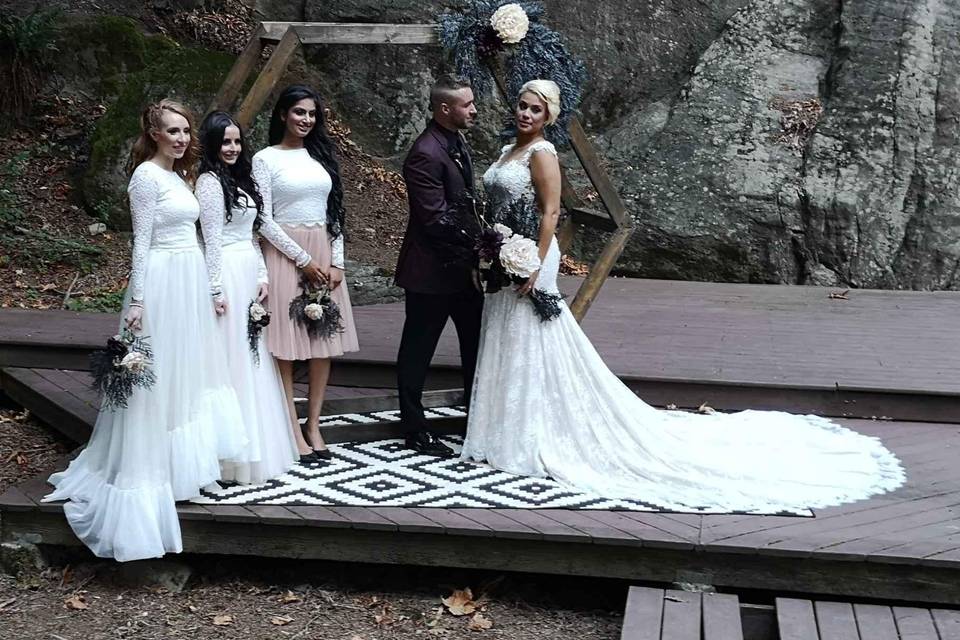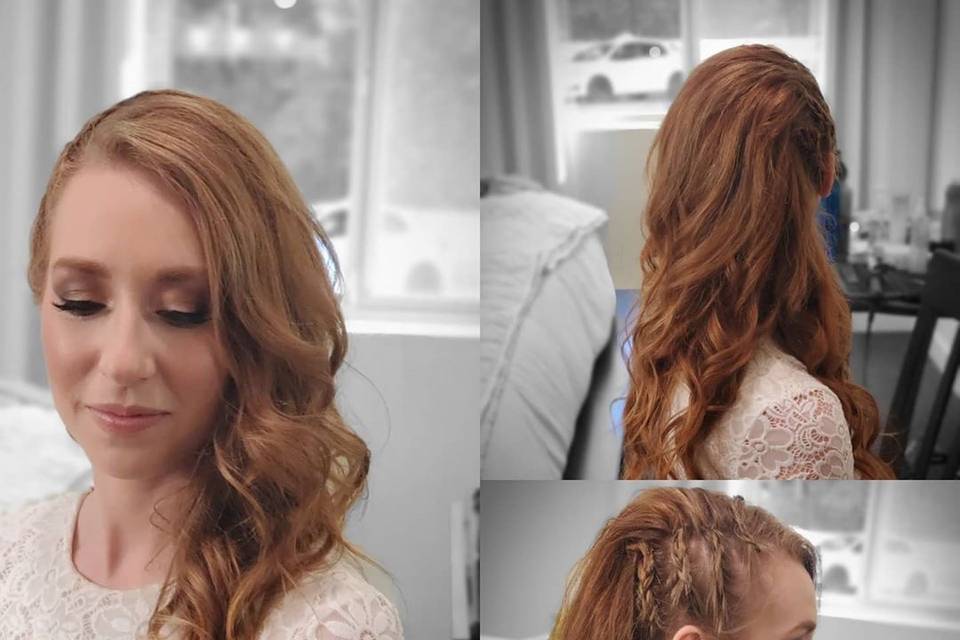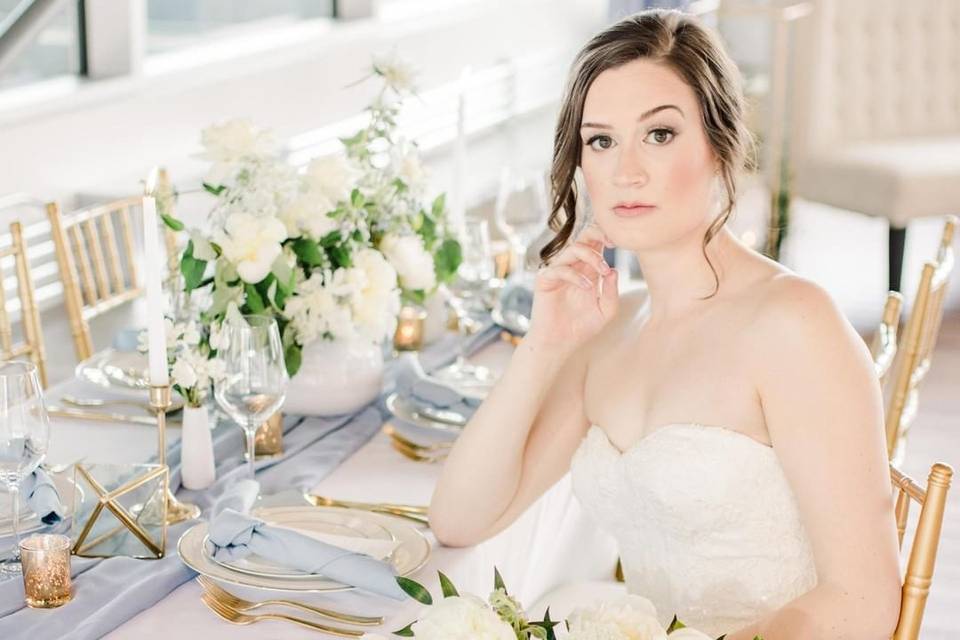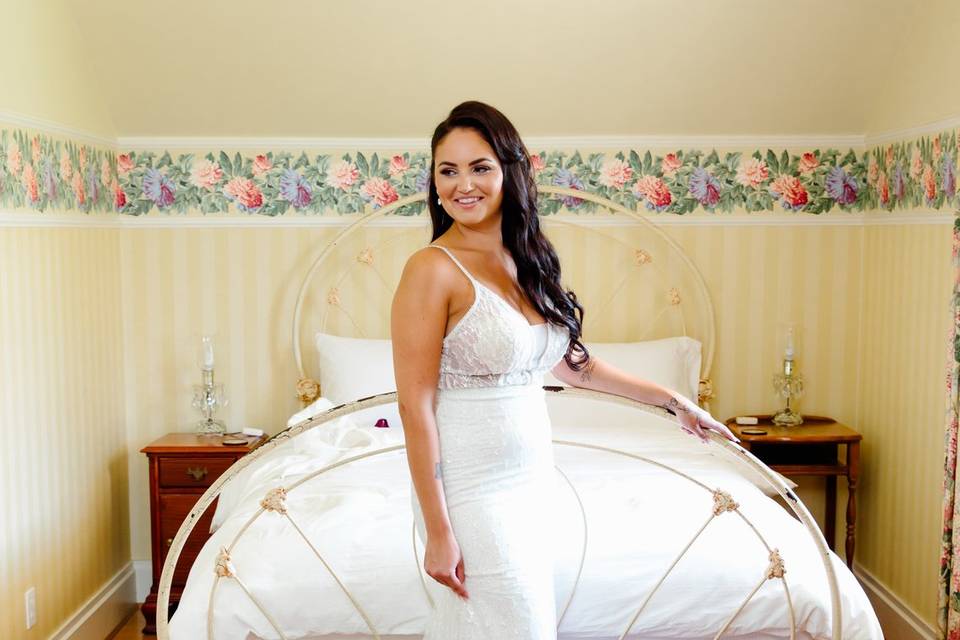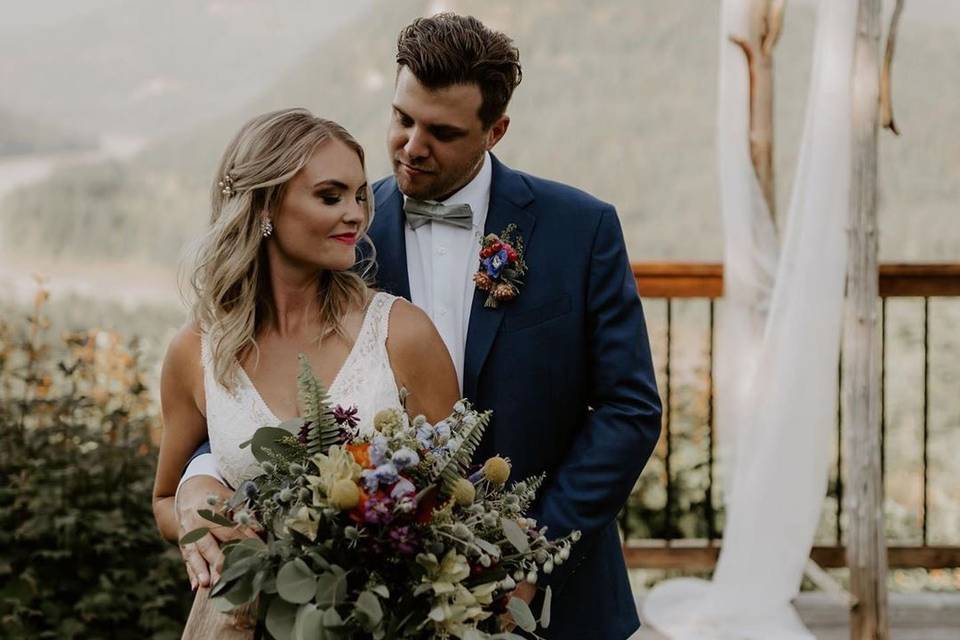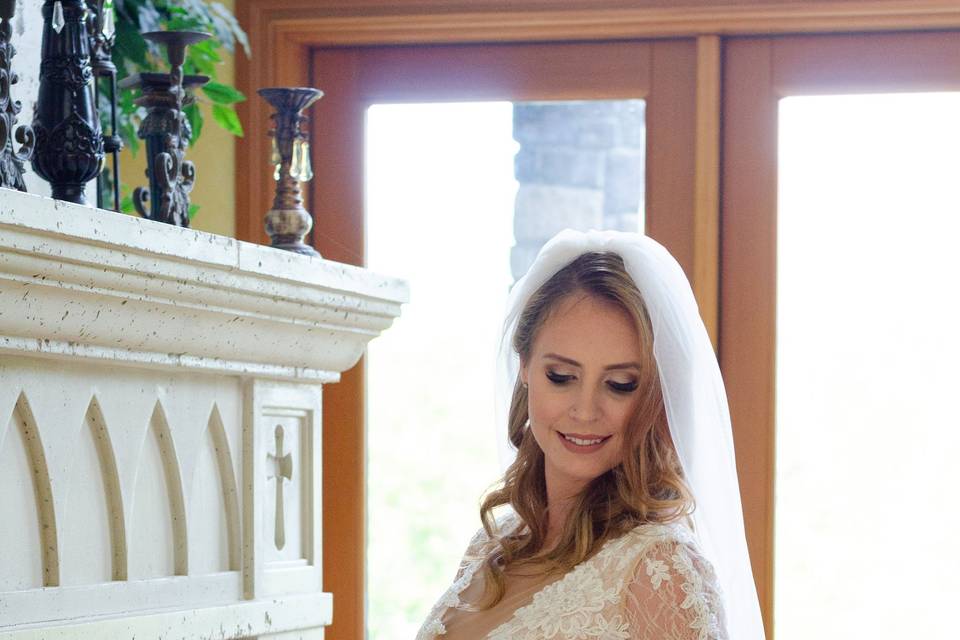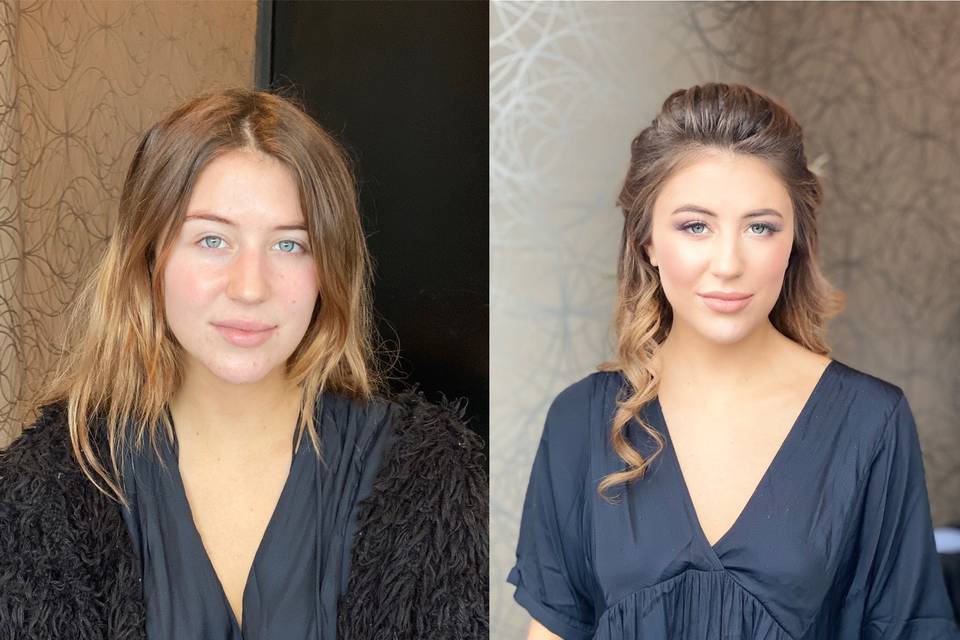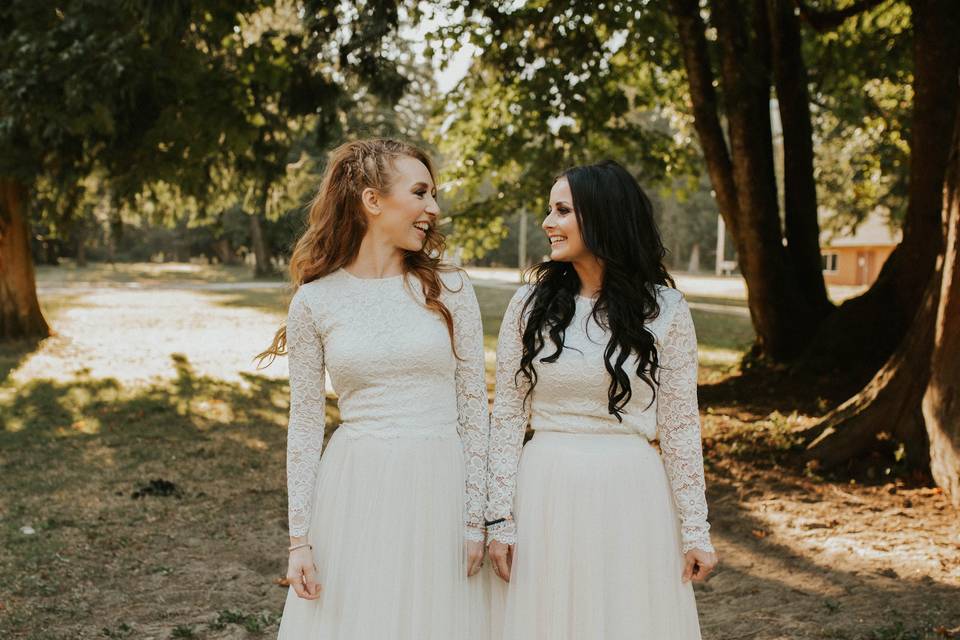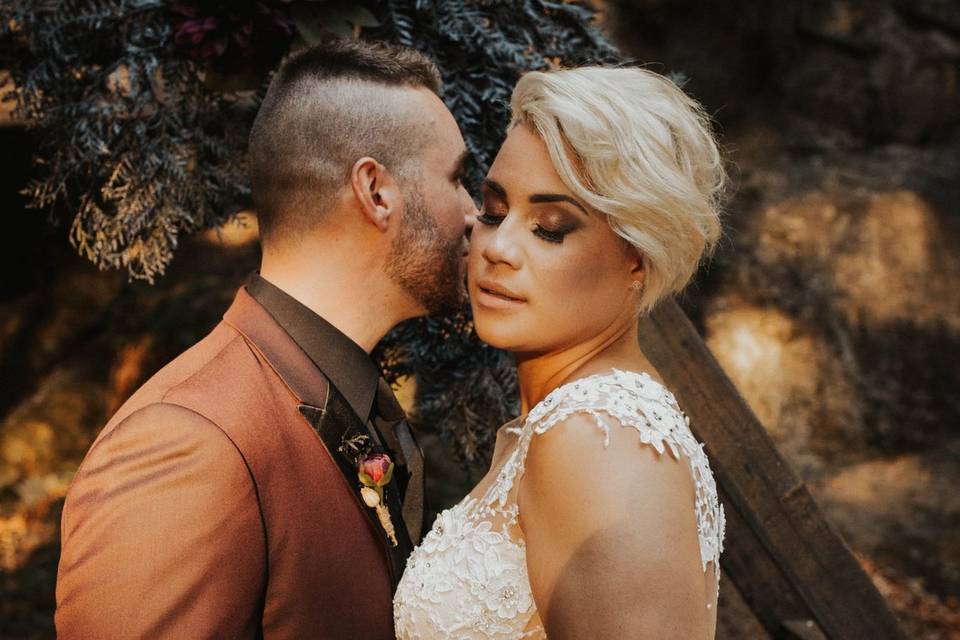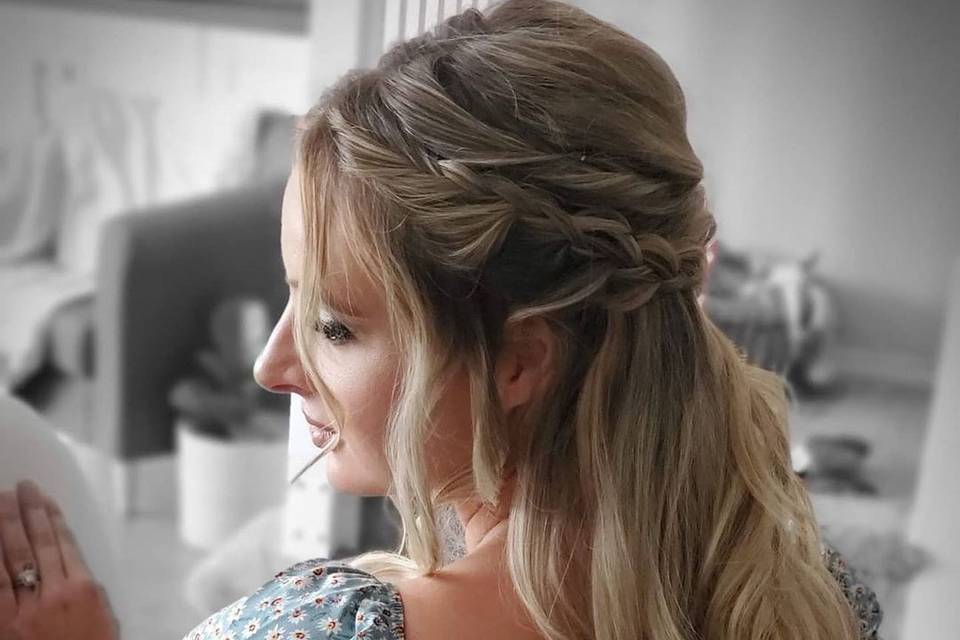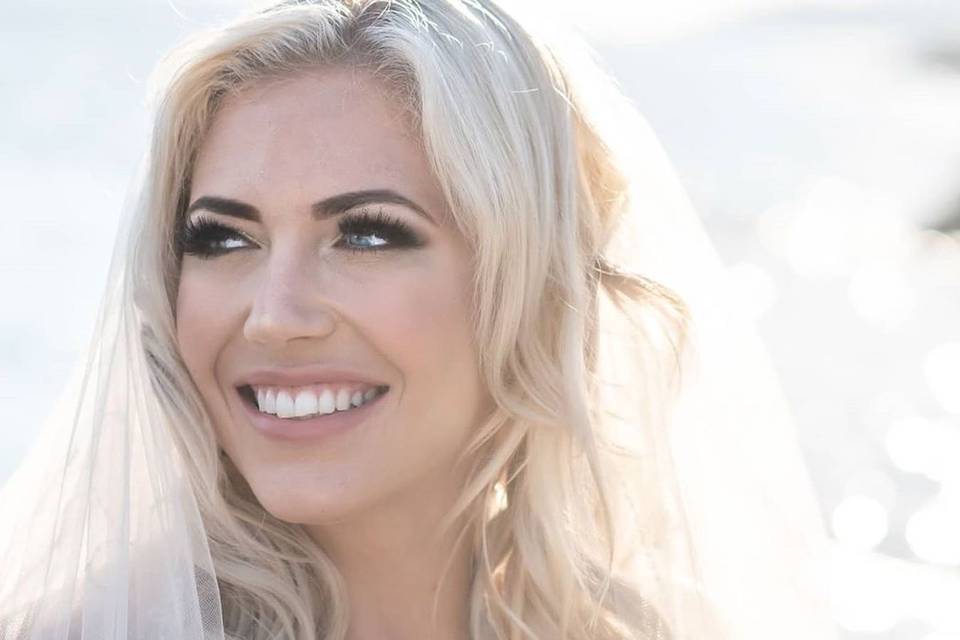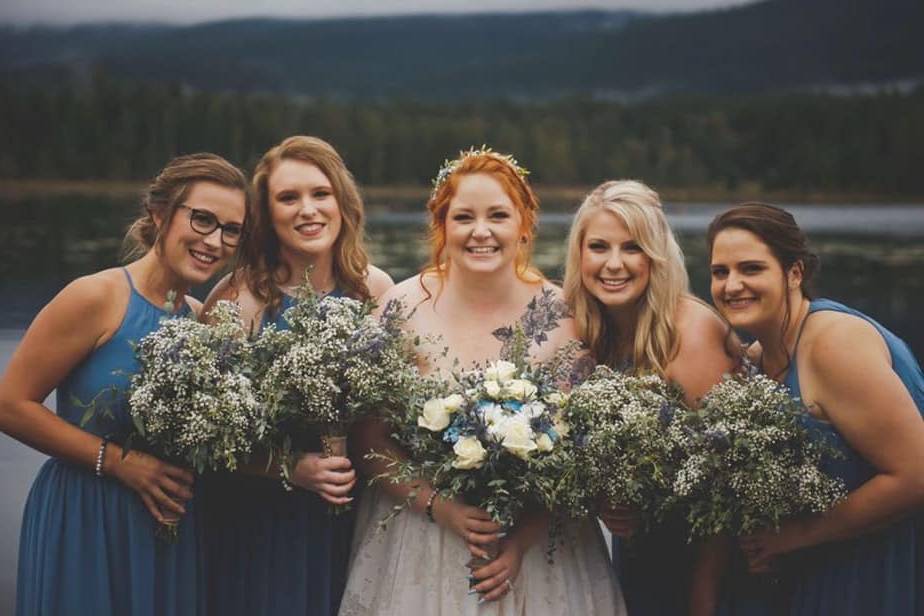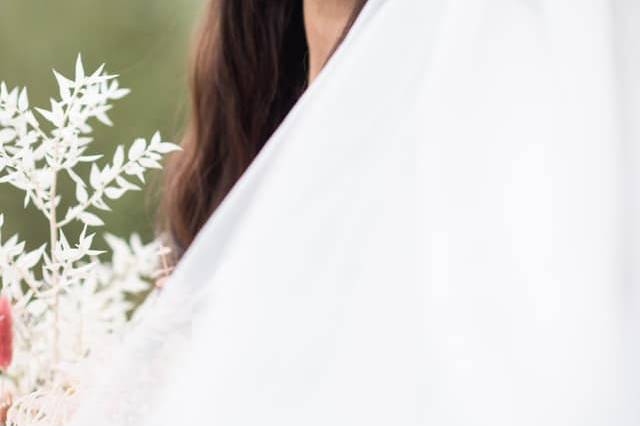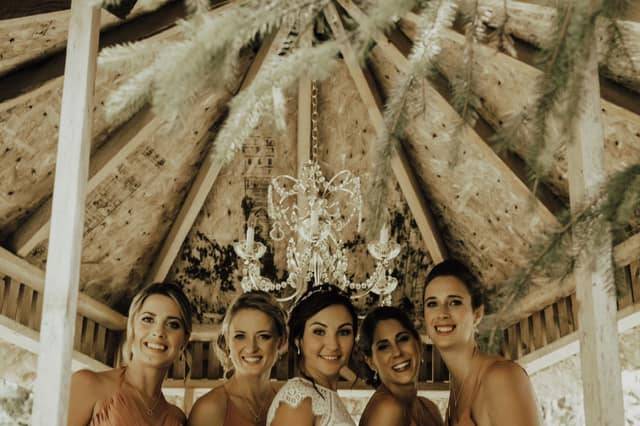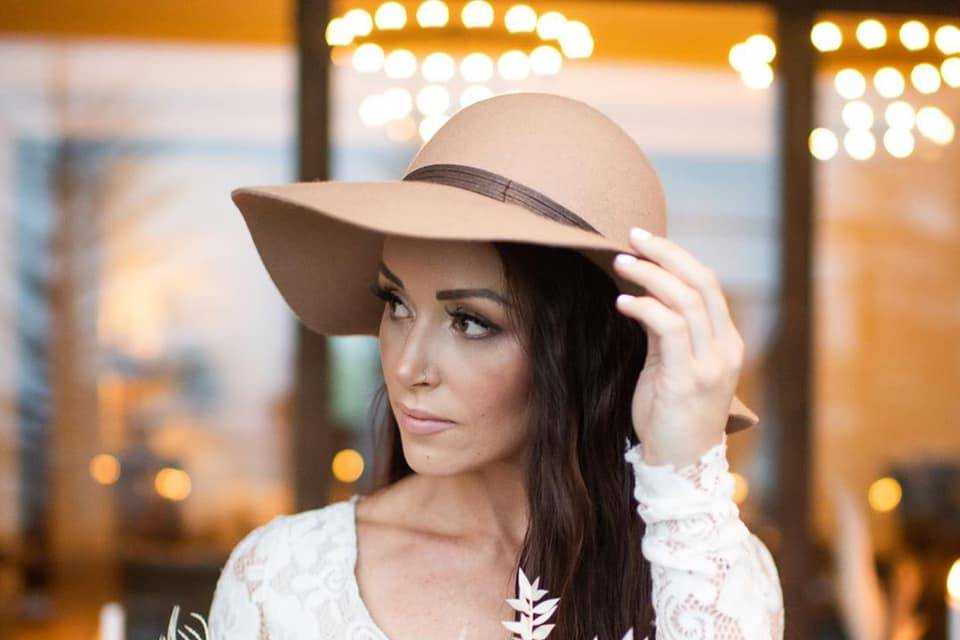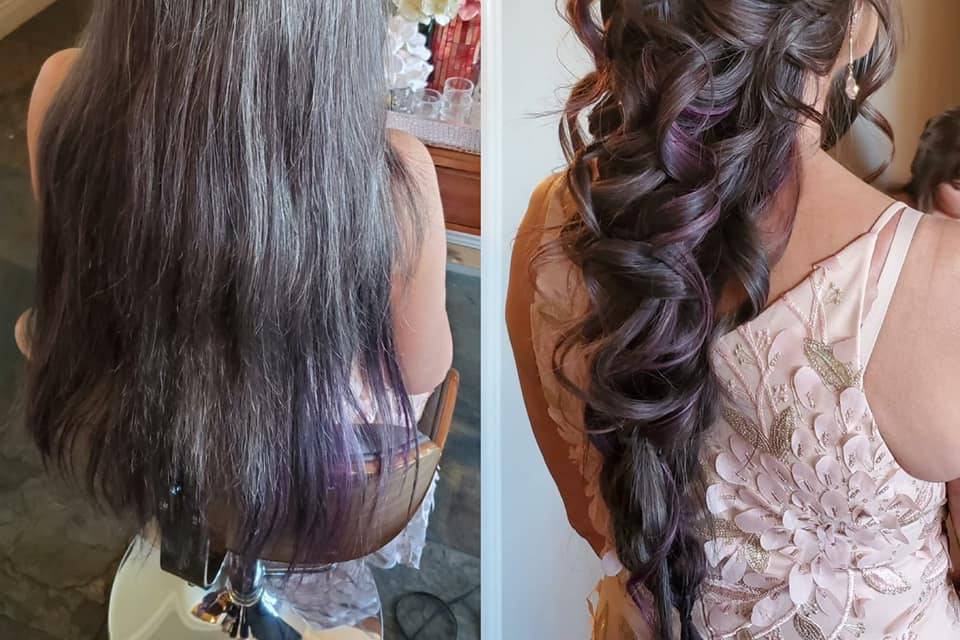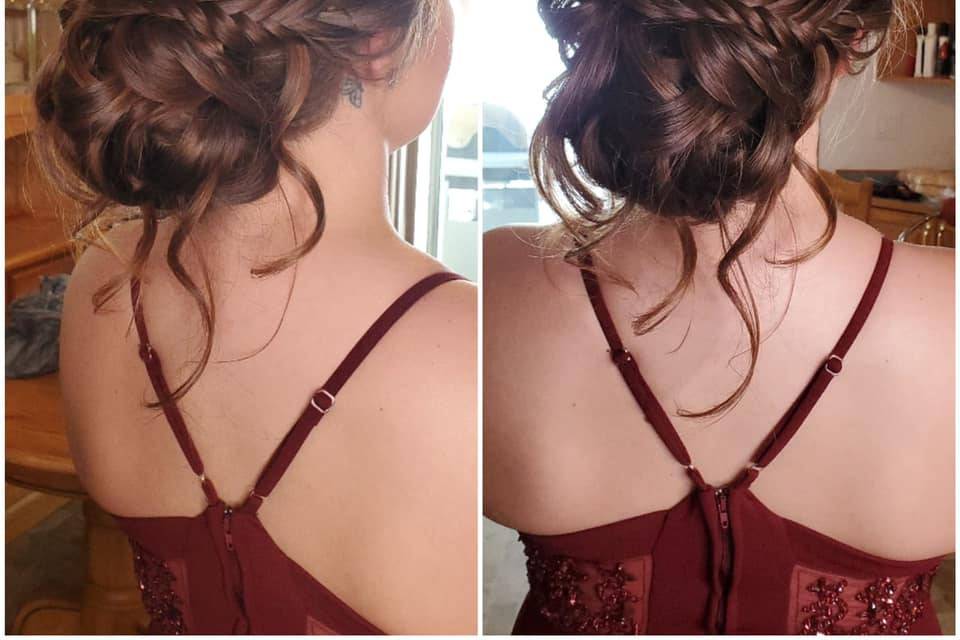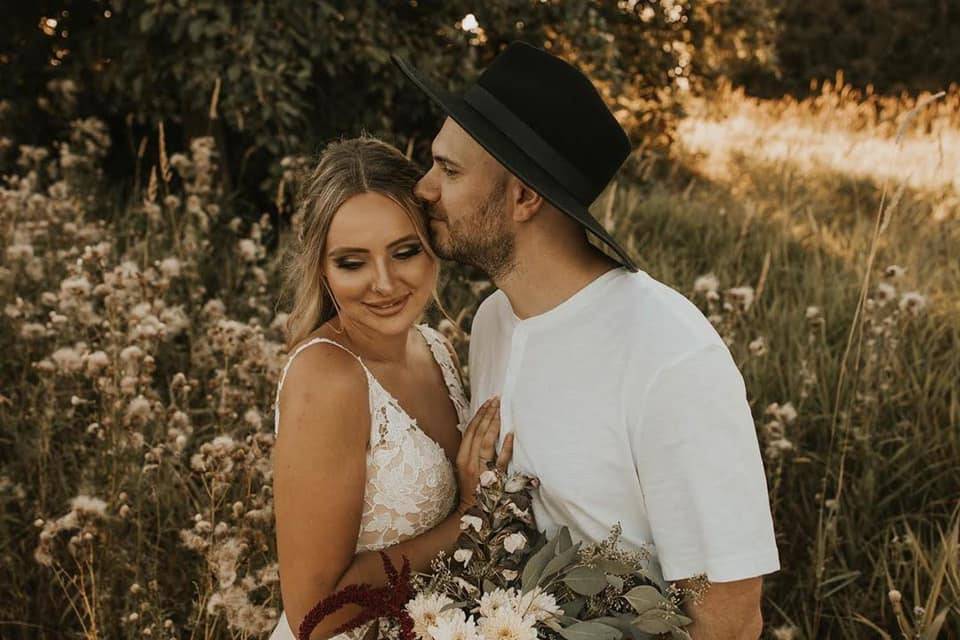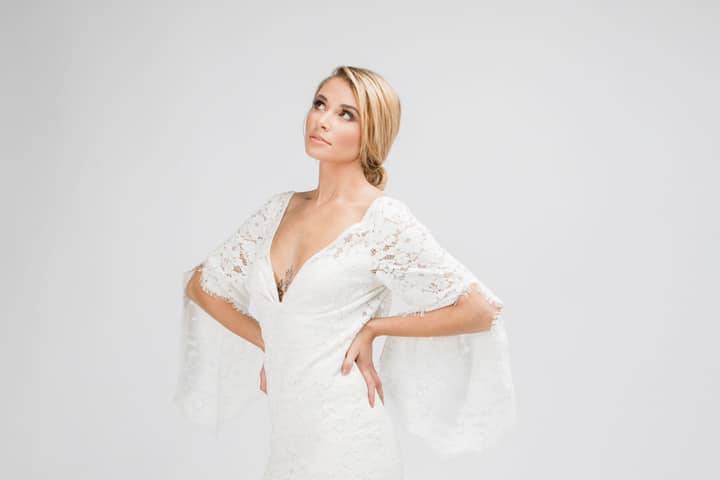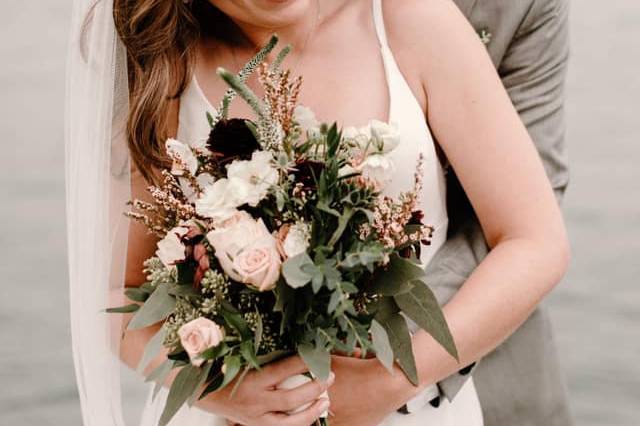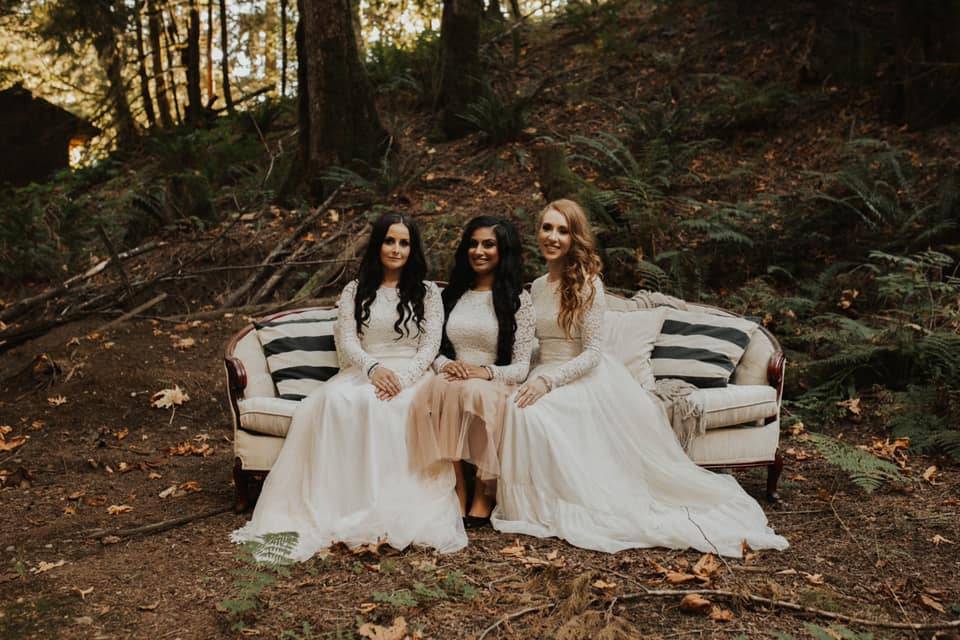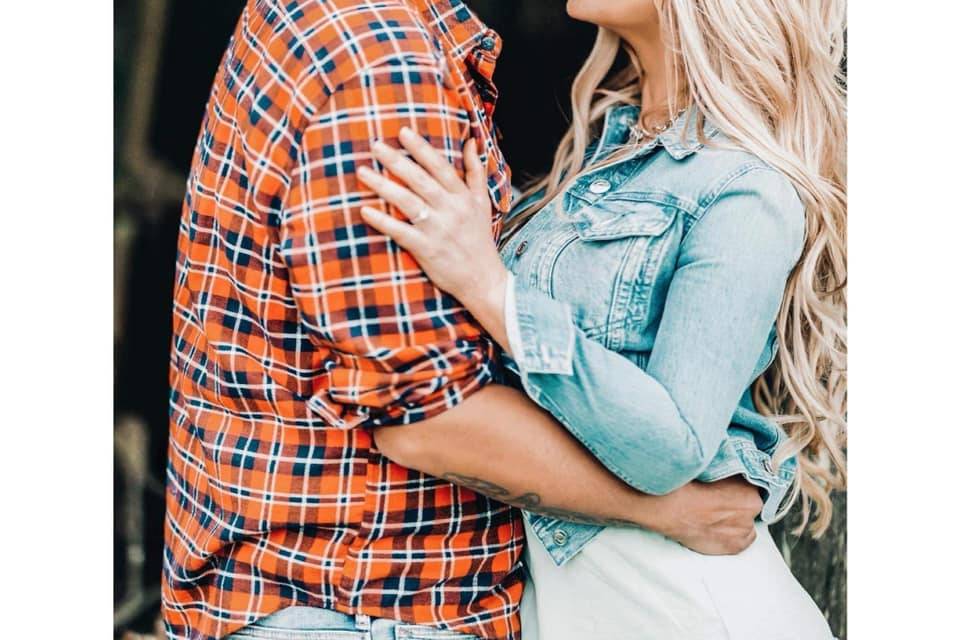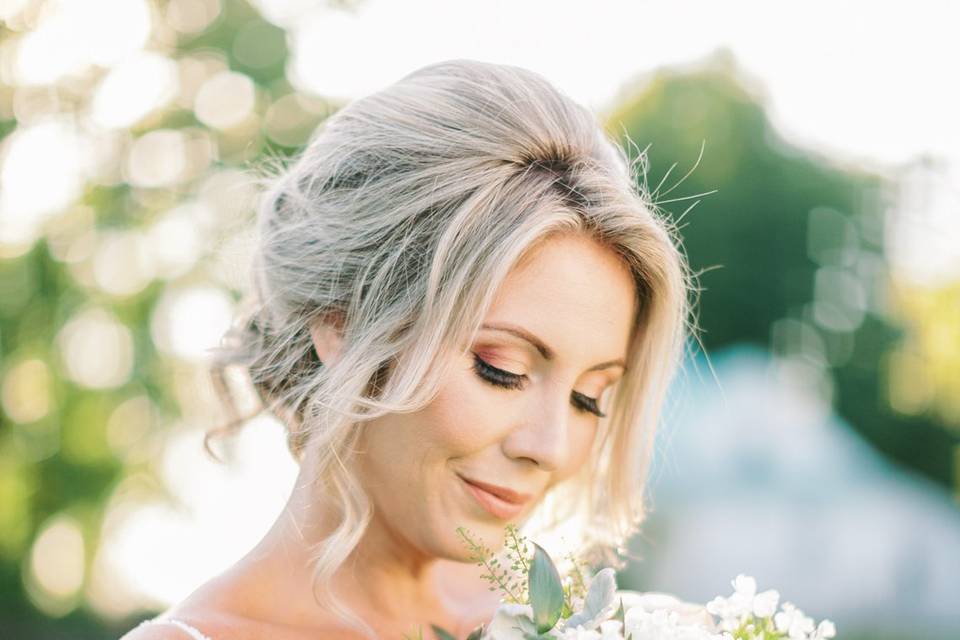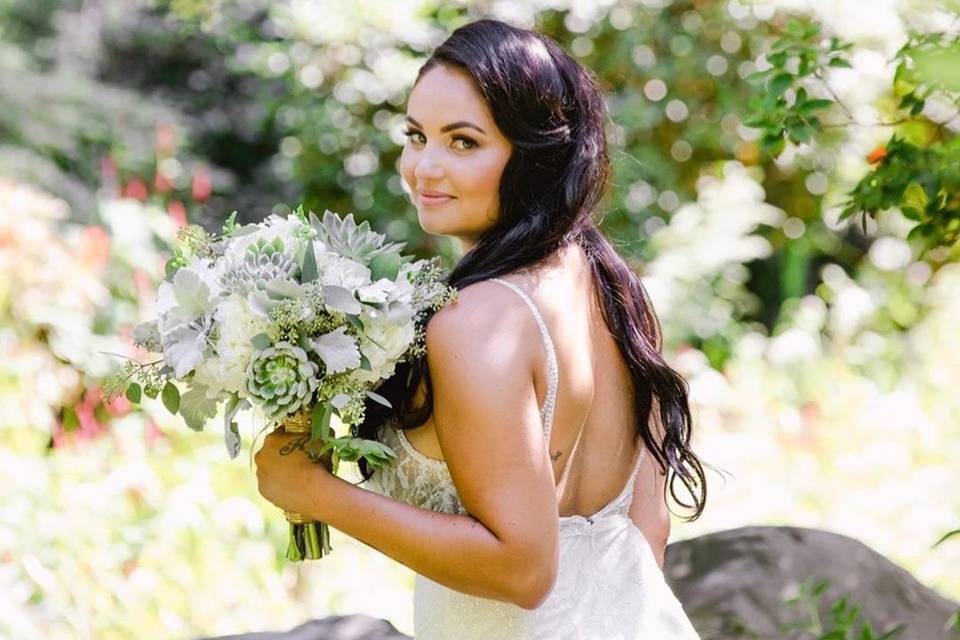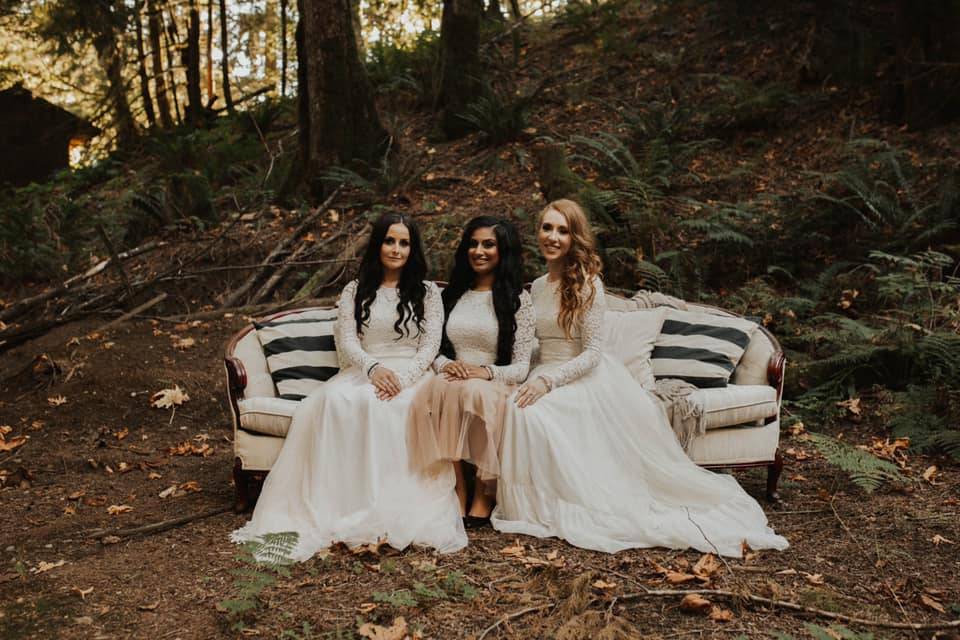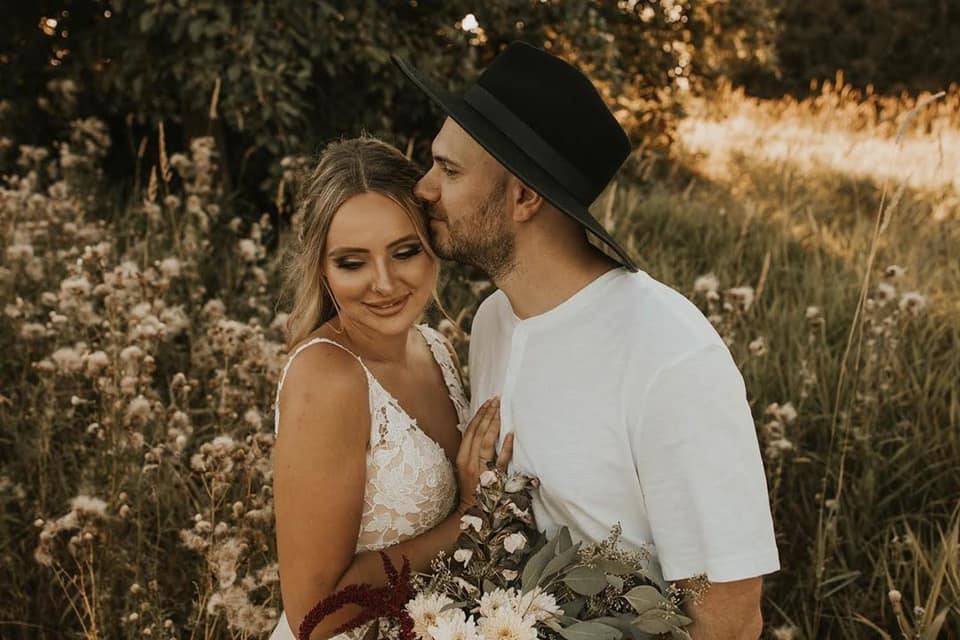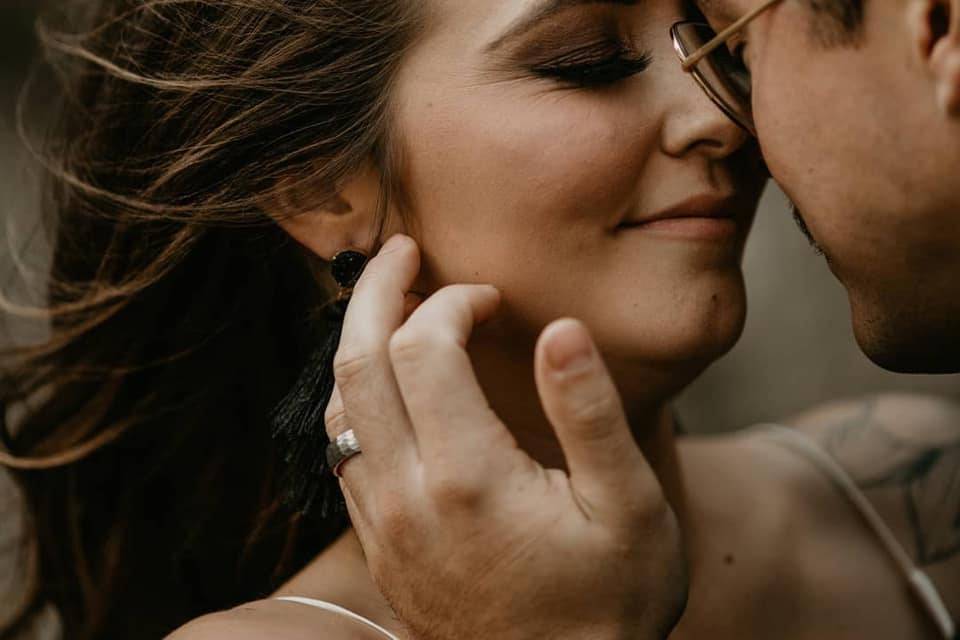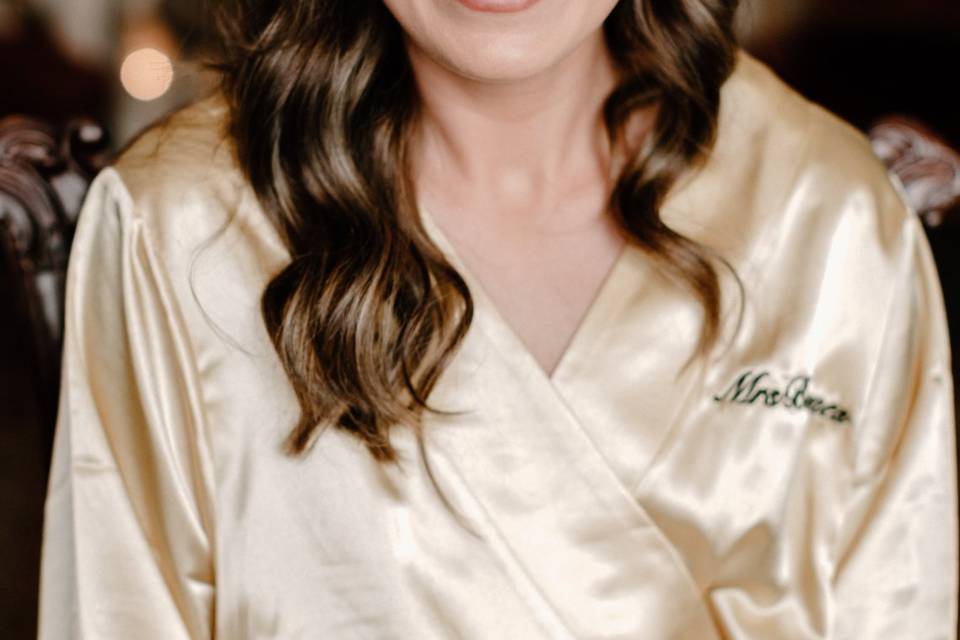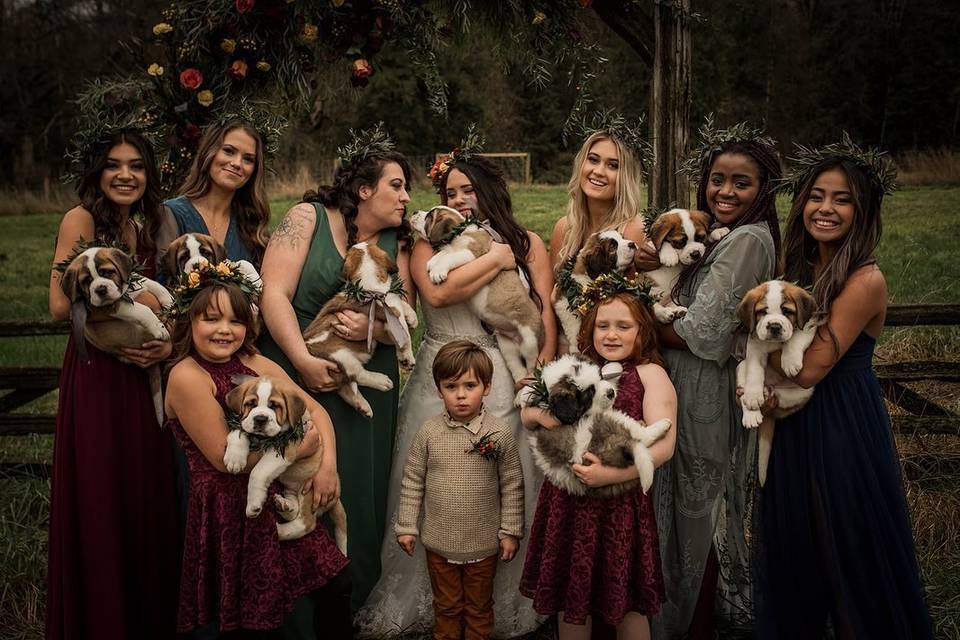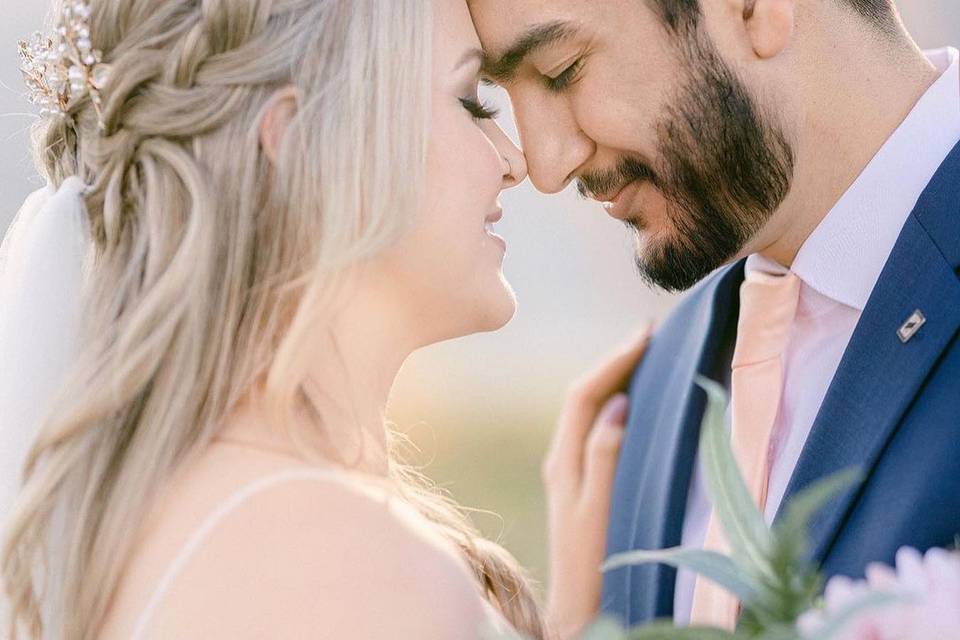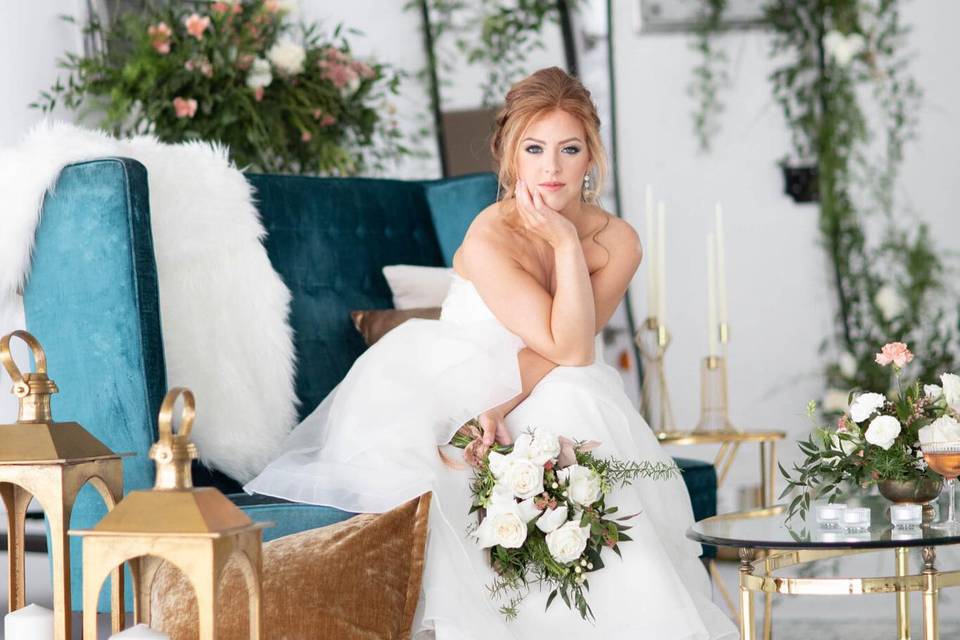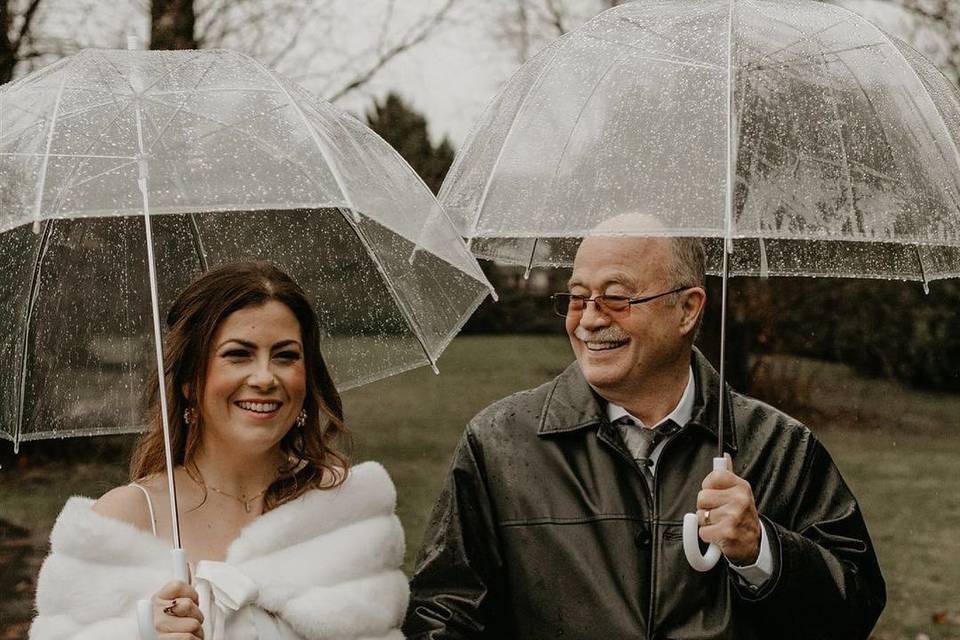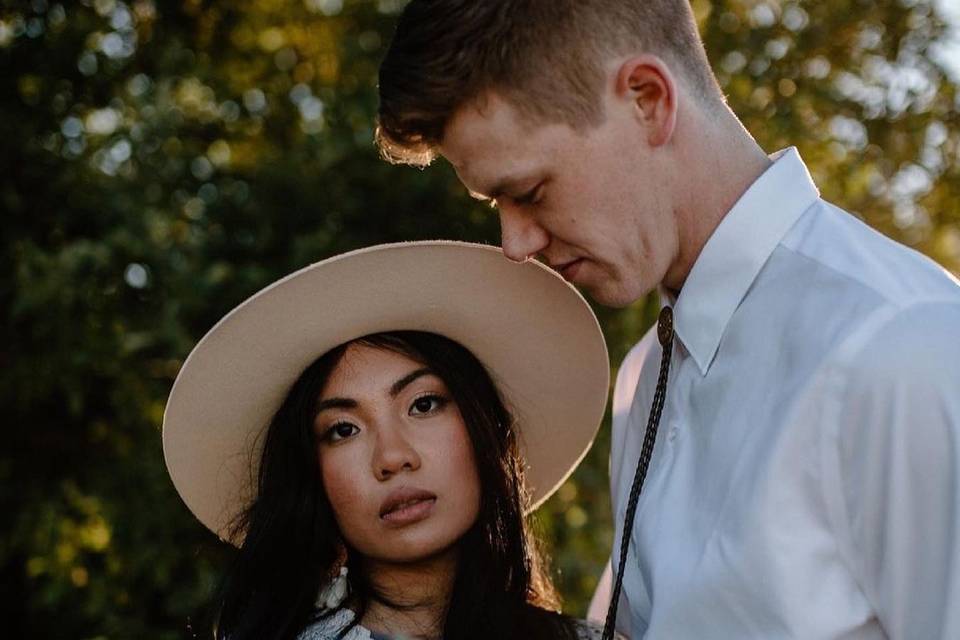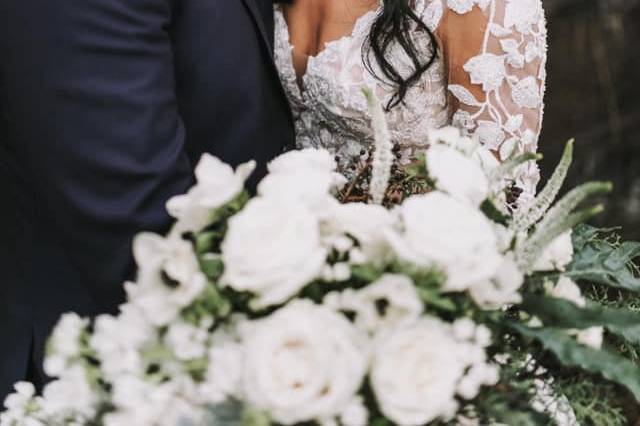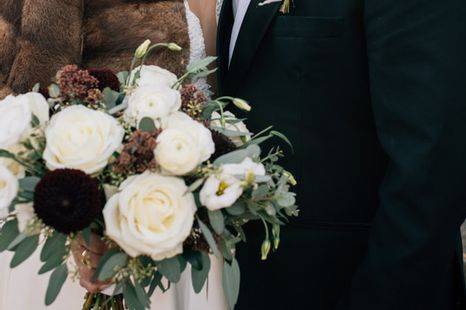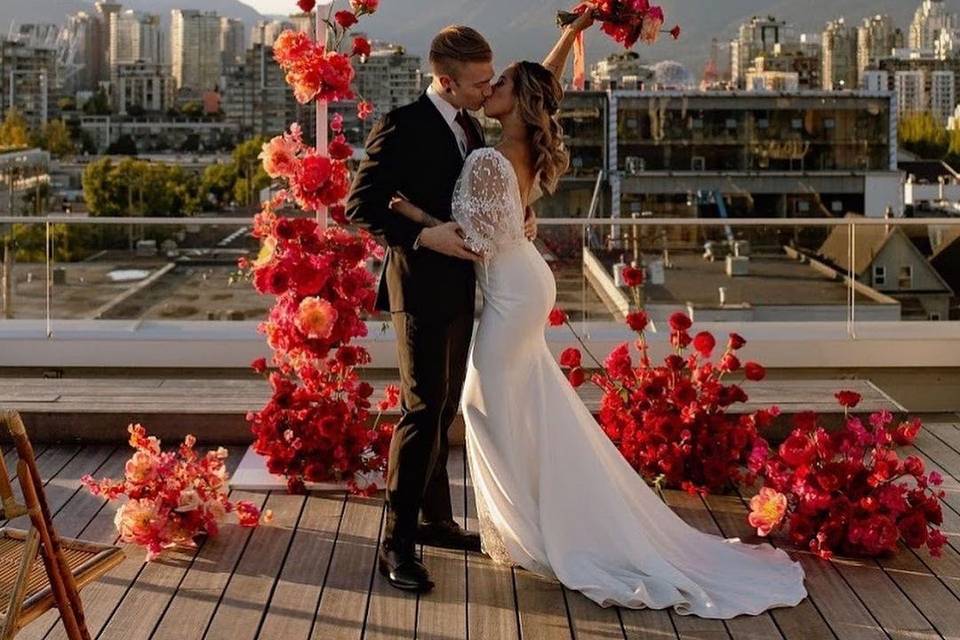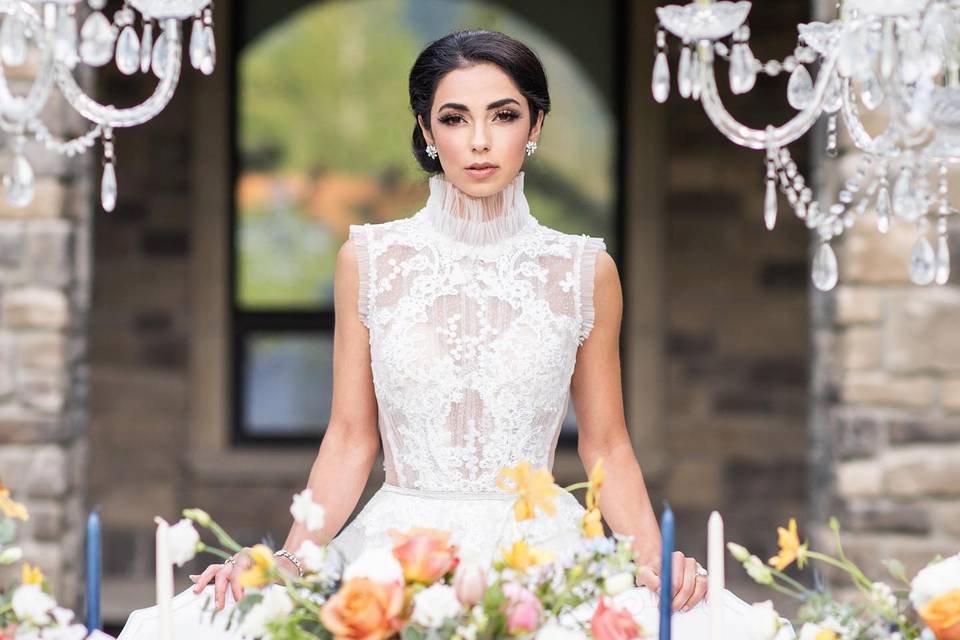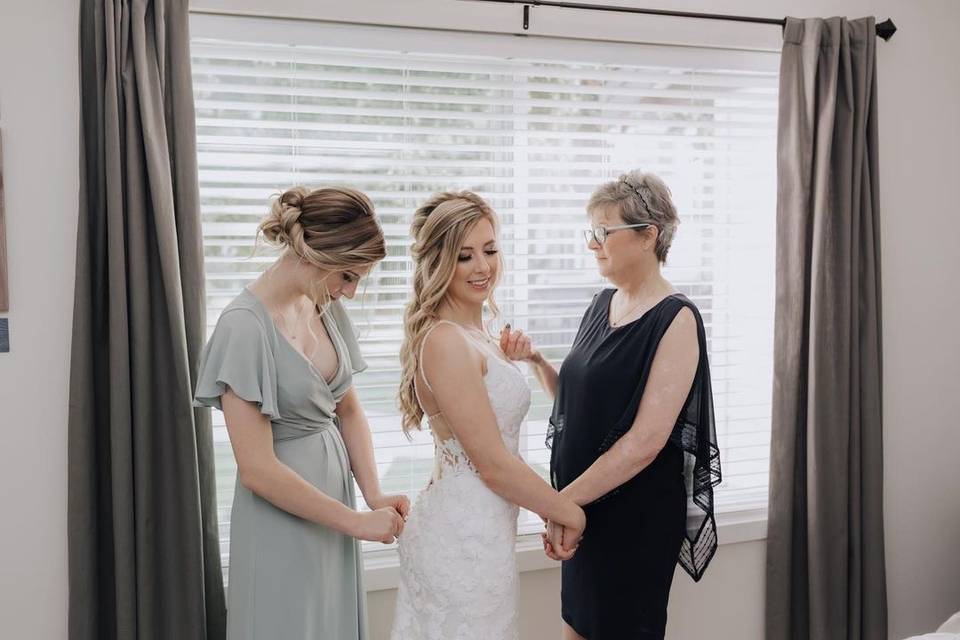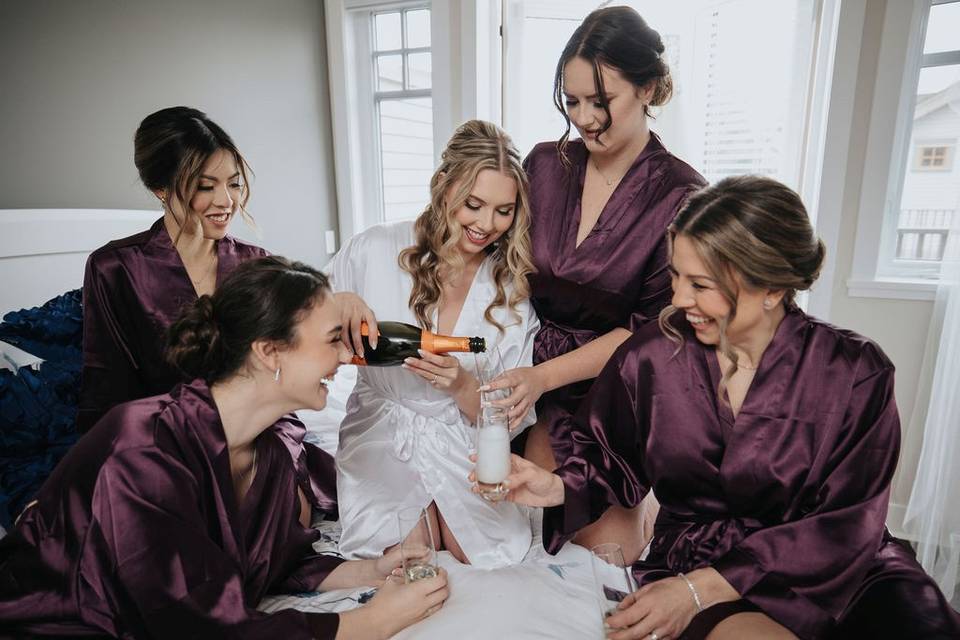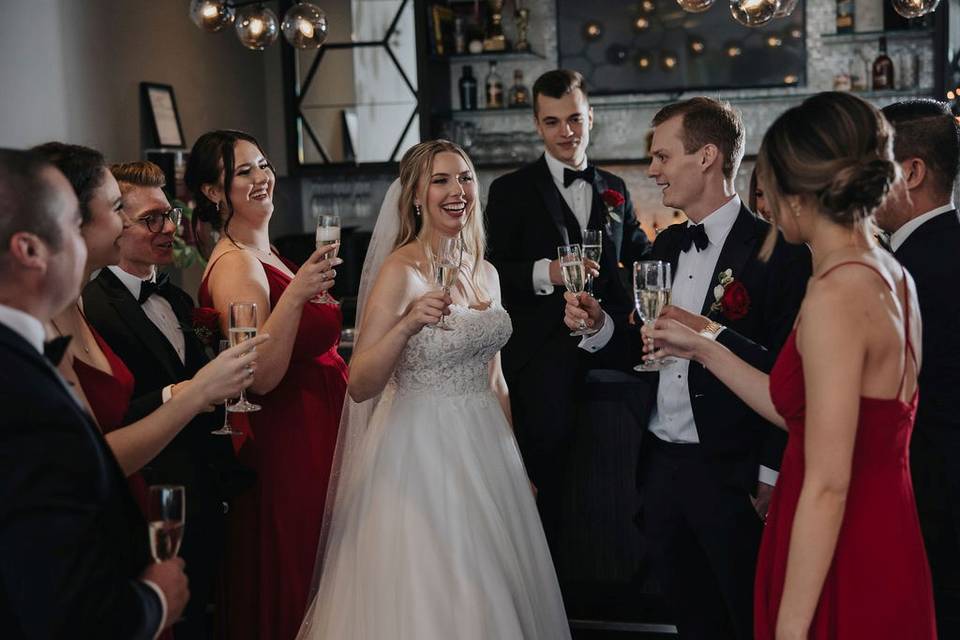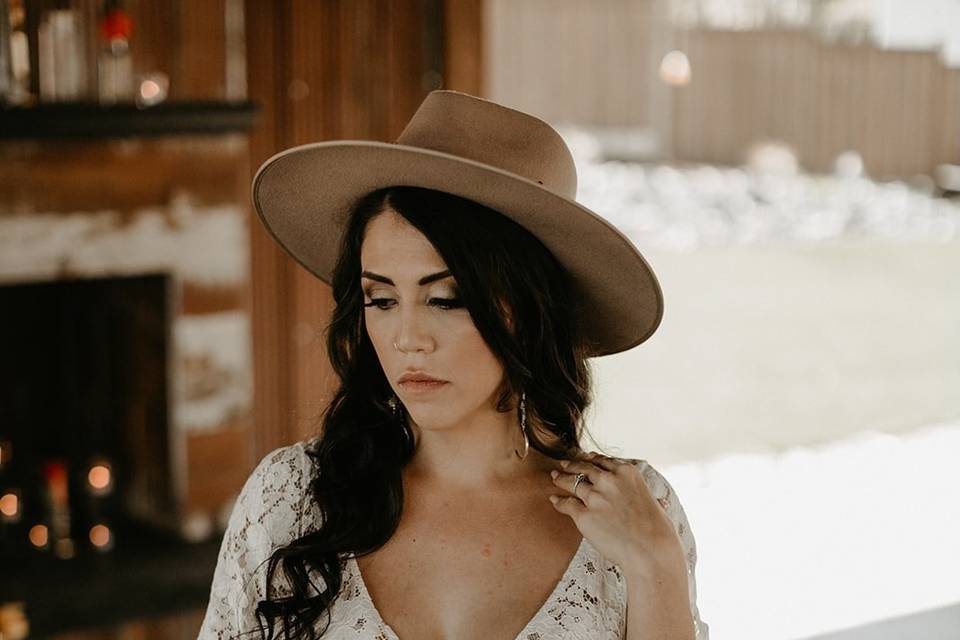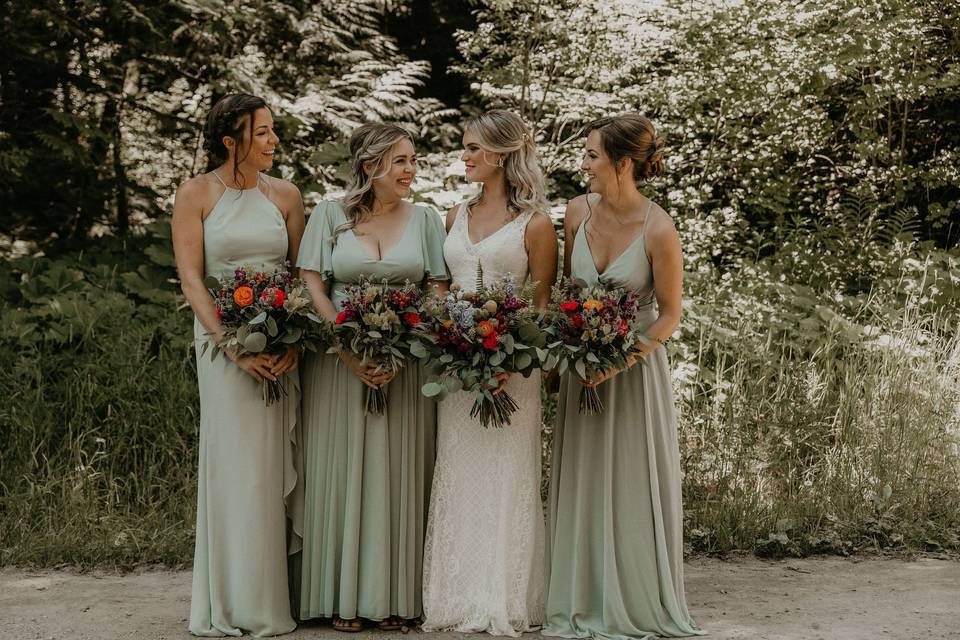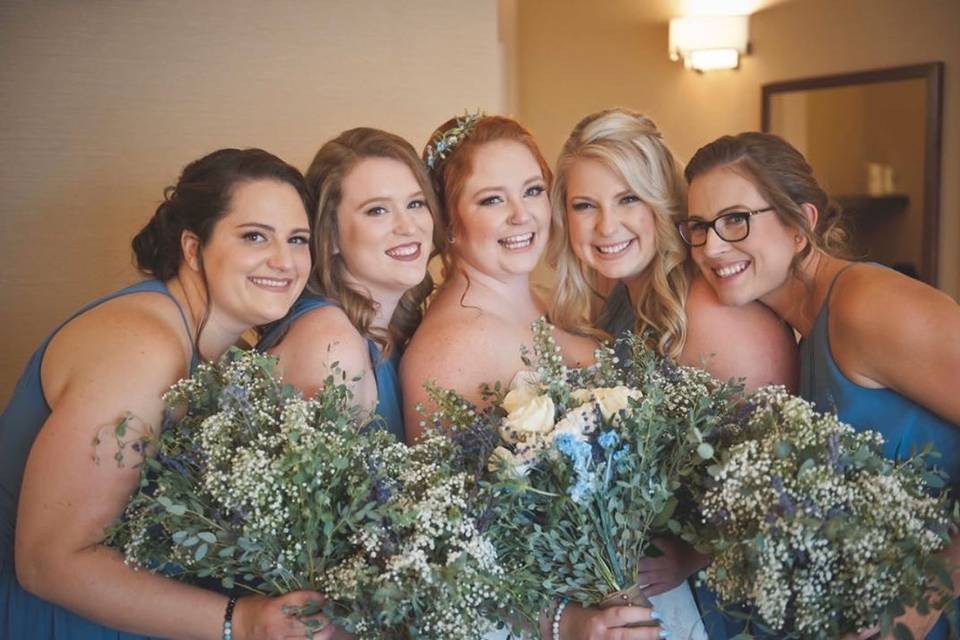 About
Be Flawless Beauty Bar is a luxury mobile makeup and hairstyling company that specializes in wedding services. They come to you for your trial and day-of wedding. Everyone on the team is professionally trained and experienced in the industry. The artists are experts in various styles, from natural to glamorous, making Be Flawless Beauty Bar a perfect choice for numerous clients. This team is professional, and they aim to provide comfortable and enjoyable beauty transformations through a personalised approach and brilliant techniques. This beauty team is available for all types of wedding-related functions and will attend any location. Their services are offered for photoshoots and special occasions as well.
Services Offered
The owner Ashley, who is a graduate of Blanche Macdonald, always had a passion for makeup. She strives to make her clients look and feel their absolute best on their special day. Her team of certified makeup artists and hairstylists, using top of the line products, are capable of catering to any style. They also welcome your personal inspirations and can easily enhance each one with their experience and expertise, to create a unique look for your big day. The wedding package is offered based on the clients' demands and requirements. A variety of services are available from Be Flawless Beauty Bar, such as consultations, makeup application, hairstyling, and airbrushing. Other features include:
Tattoo covering
Trial service
Multiple stylists
Group services/discounts
On-site service
Grooming for men
Available for travel
Party specials
Highlights
Beauty Services
Consultations, group discounts, group services, hair, makeup, men's grooming, multiple stylists, on-site service, trial service
Makeup Services
Airbrush, contour, false lashes, tattoo coverage
Bridal Makeup (Traditional)
$285
Bridal Makeup (Airbrush)
$45
More information
What is the price of trial service for traditional makeup for brides?
What is the price of trial service for airbrush makeup for brides?
What is the base price for traditional makeup for attendants/family members?
What is the price of trial service for traditional makeup for attendants/family members?
Does makeup price include false lashes?
Which of the following are included in prices?
Assistant fee
Consultant
Trial service
Quality of service

Rating 4.9 out of 5

Response time

Rating 4.8 out of 5

Professionalism

Rating 4.8 out of 5

Value

Rating 4.9 out of 5

Flexibility

Rating 4.9 out of 5
43 User photos
+ 39

Photos
Featured

Kazmeen

Married on 31/10/2020

Excellent!

Loved the hair and make up artists, they made us look beautiful and were very flexible with the timings! Would definitely recommend

Be Flawless Beauty Bar's reply:

Hello Kazmeen,

Thanks for the review! We are glad our team could help you and your party look and feel absolutely flawless for your wedding day. You looked beautiful and we can't wait to share some photos!!

Thank you again for choosing be flawless. Congratulations! We look forward to seeing you again in the future
- the flawless team 💕

Estelle M.

Getting married on 23/07/2022

A little compassion goes a long way

This vendor seemed great until we had to cancel our Wedding due to continuing Covid issues and also because of a very serious, devastating personal health issue and diagnosis.

I reached out to Ashley with a very heart felt email expressing our situation, and asking if she could find it in her heart to return even part of the $533 we had previously sent her. She responded very coldly, didn't express any empathy for our situation, or sadness at the cancellation of our special day. She simply said that all deposits are non refundable or transferable and she won't make any exceptions.

As a business owner myself, I respect and understand the value of contracts, and also know it's been a very difficult few years for everyone, particularly in the Wedding and Events Industry. But I have refunded deposits to clients on a compassionate basis before because I feel It's just the good human thing to do. I hoped she may refund us, but expected that she may not. That is not the main issue. What I found most upsetting was how dismissive she was, and how she's willing to treat clients once she knows she's not getting any more money. She never even responded to my email saying that I would have appreciated some compassion. I ended my email by saying "I'm sure your talent will continue to touch hearts and bring beauty and confidence to others." I'm not so sure now.

Think carefully before giving her your hard earned $ because you won't get it back, even in the case of serious illness. Sadly wouldn't recommend.

Be Flawless Beauty Bar's reply:

'm very sorry for what your going through but I have to stick with my policies I'm not a solo business I have employees and as my heart hurts for you and your circumstances I have to follow my policies.
I have had multiple people ask for refunds due to illness, because they already got married, to family passing etc. I cannot honour refunds when the contract clearly states that the deposit is non refundable. I would
Not have a business if I didn't have a contract to protect myself and the client.

I am a good person and I always go out of my way to make sure my clients are happy and receive the best services.

I am sorry and I wish you all the best.

Danis

Married on 30/04/2022

Happy with most but one artist

When I first booked them they were great, super responsive. Trial went really well. Then my husband and I had to postpone our wedding due to covid. Had to email them multiple time to get a response. They moved the date for us. The artist who did my trial was no longer available which made me nervous when I expressed that to them they said they would see what they could do. Luckily they were able to get her for the day of! Thank you Dee! They also accommodated doing my grandmas hair and makeup as I had a bridesmaid who was no longer getting done because she was out of the wedding due to covid.

On the day of the wedding, they were scheduled from 7am - 130pm. Unfortunately for our time we had to be at the venue at 130 and when asked by one of the 3 artists (who I will leave unnamed) that came, when we needed to be at the venue and I told her we needed to leave at 115, I was met with snippiness. All though this wasn't the first time she was snippy and rude. She made my wedding day start off on a sour note. Everyone was trying their best to get up as it was 7 in the morning and she kept making comments. She did 5 peoples hair and packed Up and left by 10. 3 out of 5 of the hair she did was falling out and not looking so good by the time we left for the venue.

Taylor and Dee were awesome, they were friendly and professional. My niece who's 2 and a half, was super intrigued by everything that was happening. Taylor was a sweetheart and When my niece hoped in for "her turn" which happened a few times, she pretended to do her make up! Once everyone's make up was done Taylor left, but she made sure everyone was done and taken care of. Dee who originally wasn't going to be there stayed until the last persons hair was done, made sure everyone was happy before she left.

All hair and makeUp was done by 1130. So why I was met with rudeness by the one artist I don't know but it was completely unnecessary.
If that one artist wasn't there this review would definitely be better.

+ 4

Photos

Be Flawless Beauty Bar's reply:

Hello Danis,

I received your wedding day review and I wanted to apologize for your experience. I am going to speak with the stylist that wasn't being friendly. I have never had a complaint about her before so I am honestly quite shocked and upset by this. She is usually the stylist I receive amazing reviews about.

I am not sure why the hair was falling out. I did send you a private email to see photos as id like to share with the stylist. as Its unacceptable that the hair didn't last like it should.

All 3 girls did tell me that they arrived at 7am your start time and no one was awake. so, "the stylist" said "we should start on time to avoid delays' she wasn't meaning to come off rude.

when we send a start time, we expect the party to be up and ready for us to begin services when we arrive. This is crucial so, we are not waiting around for them to brush their teeth etc. that takes up time we are needing to be sure everyone is ready on time. as you can appreciate, we don't want to have our bridal parties late.
when we asked what time, you needed to be ready by on your wedding day questionnaire you put 130pm. not that you needed to be at the hall by 130pm. we also send out a confirmation email prior to the wedding date and this was never brought to our attention. if it was we would have changed the timing and had you ready for 1230 as many brides like a breather before stepping into their dress. I am happy everyone was ready on time though.

As for the wedding date change and the late responses. As you can imagine around that time is when everything was starting to open back up due to covid restrictions starting to lift and we had floods of emails coming in. we tried our best to respond to them in a timely manner. I had to hire on an extra admin to help me take care of all the emails. There was 3 of us between Jan and march catching up on all the emails and changes all our clients were wanting to make and also new bookings. There is now 2 of us responding to all of our emails and that rush has slowed down however, we still have up to a 48-hour response window. (its usually sooner)
as you know I am usually very responsive to emails and unfortunately during that time it was very overwhelming to keep up on them all as I usually do. so, I do apologize for that.

I am sorry that you had to start your day with rudeness that is not how we treat our clients. we want to start our clients day with a good vibe and I am sorry that wasn't met by the one stylist. Over all I hope you had a good experience with us.

Thank you
Ashley Sharpe

Sam T.

Married on 18/09/2021

Great Team

I am thankful to have found Be Flawless - we were down to the wire about 2 months out to hire both hair and make up for myself and the bridesmaids for our September 2021 wedding. Thankfully the team at Be Flawless Beauty had availability.

I had a trial run for bridal hair and makeup about a month and half prior to the wedding. Initially I was not sure about the makeup, although I knew it would be an easy fix, for my own peace of mind I wanted to do another makeup trial - and the team was so flexible and professional in making a second trial happen for me. In such a busy wedding season, I was appreciative that they made me feel like a priority and to ensure I was happy leading up to the big day.

Day of - both artists arrived on time and everyone was thrilled with their final looks.

Be Flawless Beauty Bar's reply:

Hello Sam,

Thank you for having us as your beauty team. We are happy to hear you all loved your looks and we are glad we were able to redo the trial to put your mind at ease :)

I am sorry to see our responsiveness was not up to your expectations. I try to be on top of emails and calls as much as possible, I do not like our clients having to wait for a response. However, As you can imagine with the covid situation we have been a flood of changes for many of our clients. We tried are best to answer everyone in a timely manner.
Happy to say! We now have two hands on deck and are able to respond to our clients more efficiently.

Thank you for the feedback it's very important to us 💜

Congratulations on your marriage! We wish you and your new hubby a life time of happiness

Sydney B.

Married on 15/08/2021

Amazing service

They showed up on time and managed to perfectly duplicate the hair and make up I wanted. Extremely happy with service.

Be Flawless Beauty Bar's reply:

Thank you so much for having us part of your big day! Congratulations and we wish you and your hubby the very best ❤️


Ashley I.

Married on 09/02/2021

Simply addicted to Be Flawless

I have now used Be Flawless for 3 shoots and I can sincerely say they are my favourite vendor to date.
The communication, professionalism and attention to detail is everything. Ashley Sharpe is absolutely a rock star in the wedding world here in Vancouver. I have had scheduling issues and she has always bent over backwards to accommodate my day and keep the stress away from me. The hair and makeup by G has been incredible. She gives me contours and definition where I need it and always makes it on time and listens and responds . I would take her with me for any major event .
I feel blessed to have met this team and will always use them in the future.
Thank you Be Flawless. Can I give more than 5 stars?
This company is a no brainer for your big day. Unmatched.

+ 5

Photos

Be Flawless Beauty Bar's reply:

Ashley! Thank you so much for being such an amazing client ❤️ Your such a pleasure to work with and did I mention a beauty?! We are so happy you found us to. Your a gem and we can't wait to be your beauty team in the future. 💋

Sefrina H.

Married on 07/09/2020

Amazing experience!

Ashley and her sister are THE DREAM TEAM! They're vision for me on my wedding day went above and beyond all my expectations. They're super sweet, funny and down to earth, like I was visiting with friends. They're talented, gentle and precision is ON POINT!
I'll be using them for any special occasion that comes up from now until forever! We highly recommend, you won't be disappointed.

Be Flawless Beauty Bar's reply:

Thank you so much!❤️ It was great meeting you! Your so sweet. I hope you and josh enjoy your mini honeymoon
Congratulations again 🍾


Nicole H.

Married on 07/08/2020

Fantastic and Precise Wedding Makeup

Our inspiration for makeup was Victorias Secret/sunkissed goddess and after sending a few photos to Ashley, the services we received were on point! I loved that the makeup artist modified the look to suit each of my girls skin and hair color, plus they got got choose from a variety of lashes. As the bride, I was also given a little touch up kit before she left. They were on time, on schedule and cleaned the station after every service. Would hands down use them again. Totally worth the $

Be Flawless Beauty Bar's reply:

Thank you for choosing Be Flawless Beauty Bar and giving us your feedback!
We are glad you had an awesome experience with us and we hope to see you again for a makeup and/or hairstyling service again soon! Congratulations to you and your husband Nicole! 🍾

Sabrina H.

Married on 13/10/2019

Wonderful!

Ashley and Sarah and the team that they brought to do the hair and makeup for 8 girls at my wedding were fantastic. They arrived early, finished earlier than expected and did a great job on all of our hair and makeup. I would 100% recommend them to any bride in the Vancouver/Lower Mainland area.

Be Flawless Beauty Bar's reply:

Thank you Sabrina! We loved being part of your big day. You made an absolutely gorgeous bride and you were so chill!
Congratulations, hopefully we will see you again soon ❤️

Donna

Married on 12/10/2019

i felt like a princess and it was just my trial

Ashley and her hairstylist came by yesterday and did my make up and hair I am absolutely floored at the professionalism that they showed me and my whole they made me look flawless just like the name of the company I'm super excited and actually going to ask them to do my make up for my bridal shower and my hair she let me have extensions everything was done seamlessly fast and beautifully They did exactly what I asked for and made me feel like a princess and this was just for my engagement shoot

+ 3

Photos
Be Flawless Beauty Bar Real Weddings
Melissa & Nigel

14 Photos · 24/Oct/2020

Karyn & Domenic

7 Photos · 22/Feb/2020

Donna & Tim

28 Photos · 12/Oct/2019

Whitney & Jonas

20 Photos · 17/Sep/2019
Deals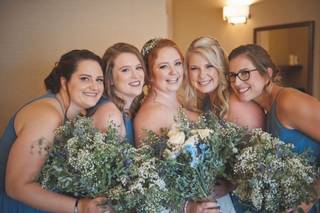 Exclusive
5% discount for WeddingWire couples
If you found us on WeddingWire we will give you a 5% discount on our services. Remember to show us your voucher when you come see us.
Map
7338 194 street V4N 6K1 Langley&nbsp(British Columbia)