Steven and Katherine's wedding in Sutton West, Ontario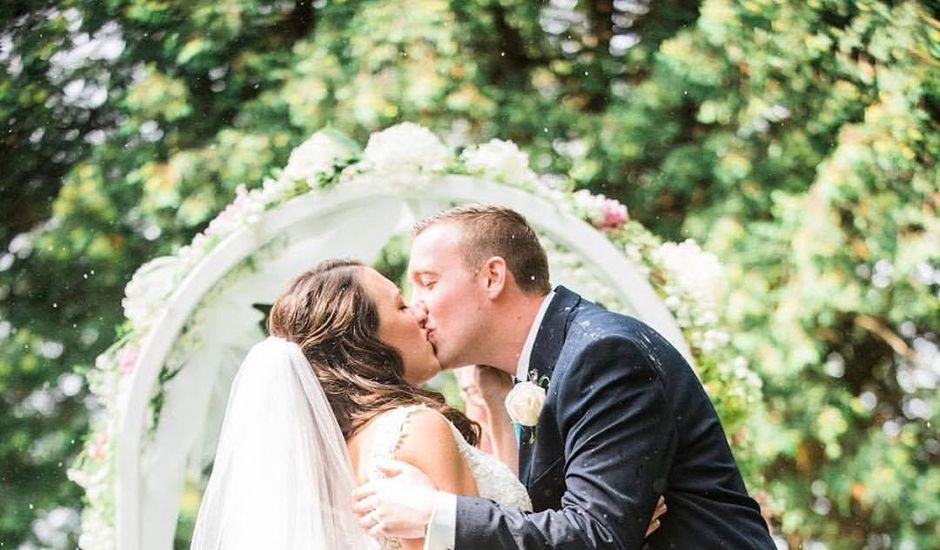 My wedding day was definitely one to remember! We had a lovely time getting ready and then the time came to get into the carriage with my father. We rode into the park and the skies were cloud covered which made it not too hot. The ceremony began and it all felt so surreal. I walked down the aisle with my father to the beautiful sound of a harp. As the ceremony began, the droplets of rain started but we didn't mind. Before the ceremony was finished I surprised my husband by singing From this moment on - Shania Twain to him. By the end of the song, the sun had come out but the rain was coming down harder and by the time the pastor announced us as husband and wife the rain was pretty bad. We pretty much ran down the aisle as our guests threw biodegradable heart shape confetti. We all took cover underneath the pavillion near by and after the rain stopped we took our pictures.
The reception went by so quickly because we were having so much fun! We celebrated at the Briars in the Summer House. The food was fantastic and we loved listening to all the speeches and doing the dances. We had a photobooth which was one of the greatest decisions! Everyone had a blast taking pictures together and being silly. We all danced all night and enjoyed fabulous cake from Nutmeg Bakeshop. We sent everyone home with our centerpieces, which were wine bottles with fake flower buds and twinkly lights inside. Each bottle had a bottle opener key attached. We planned to have our exit at 11:30pm but we were having so much fun we extended it to 12am. It was a gorgeous sparkler send off, a great way to end a fabulous day!
Steven and Katherine's vendor team