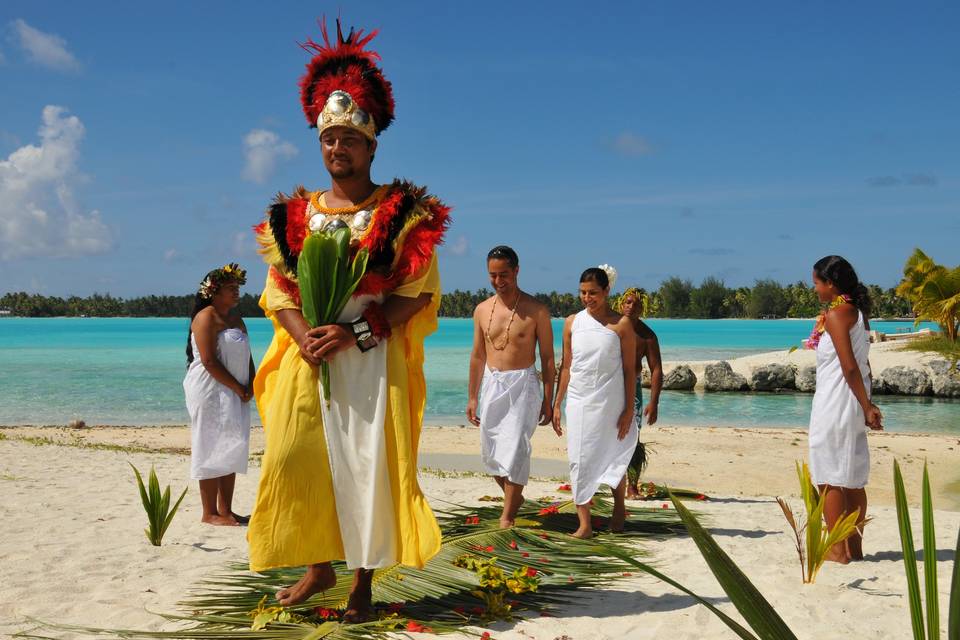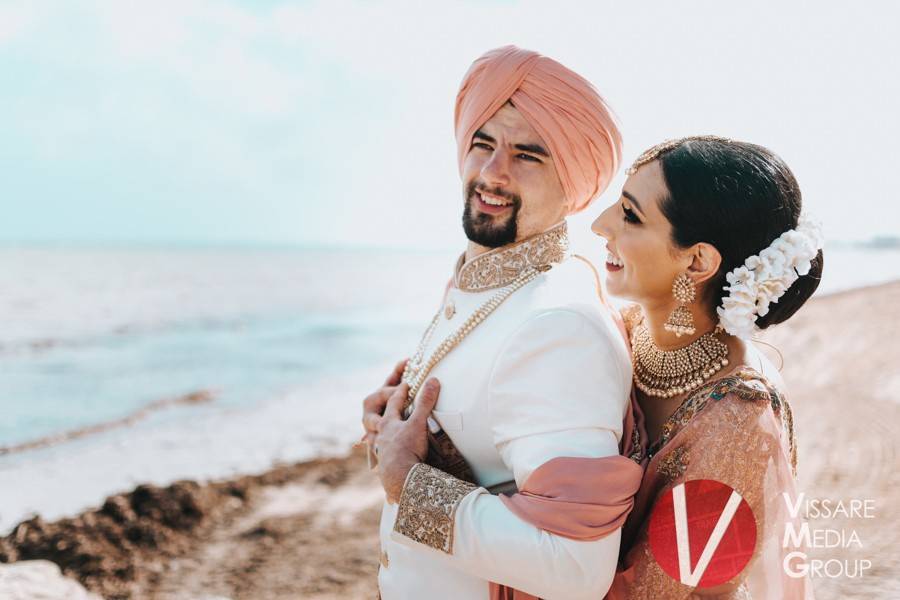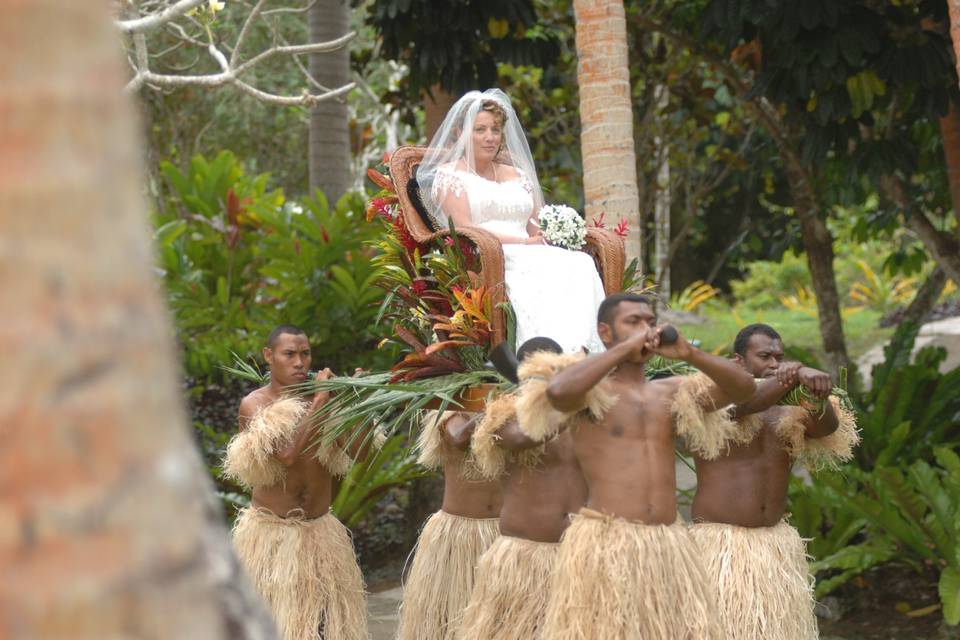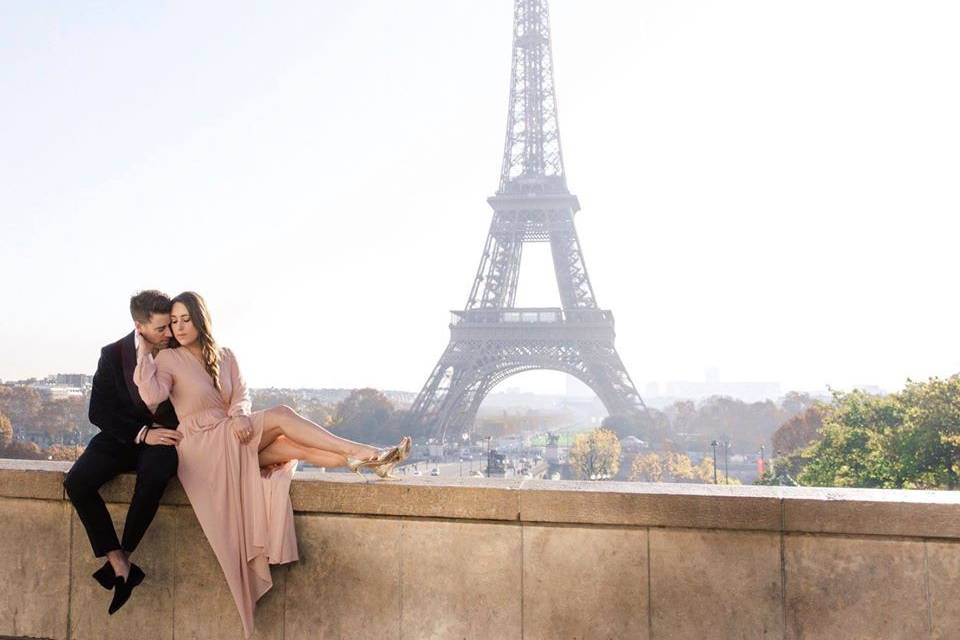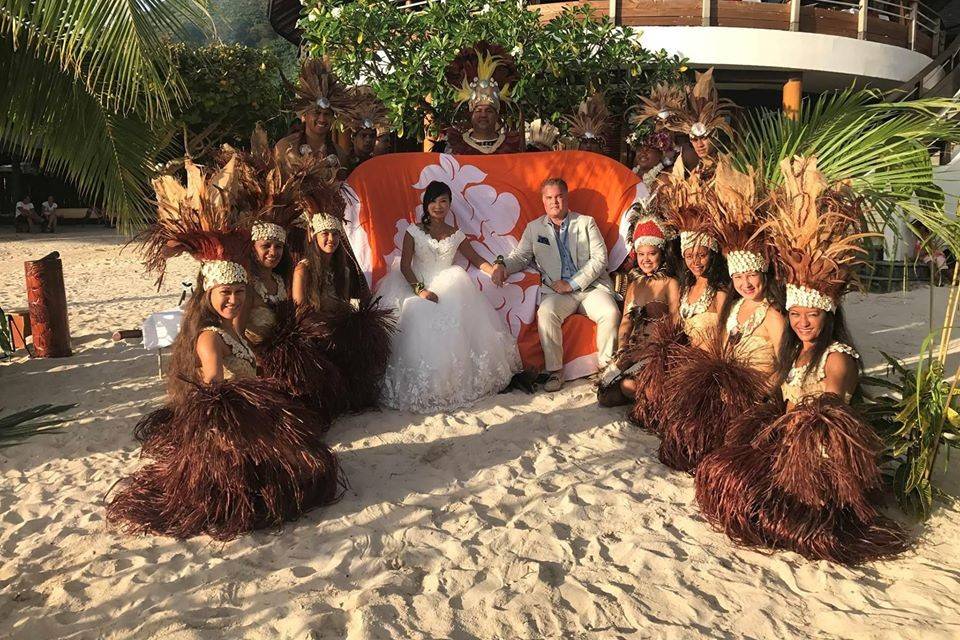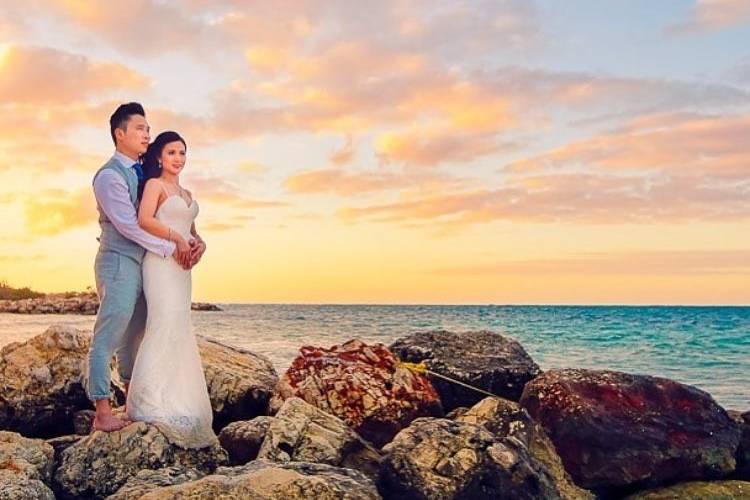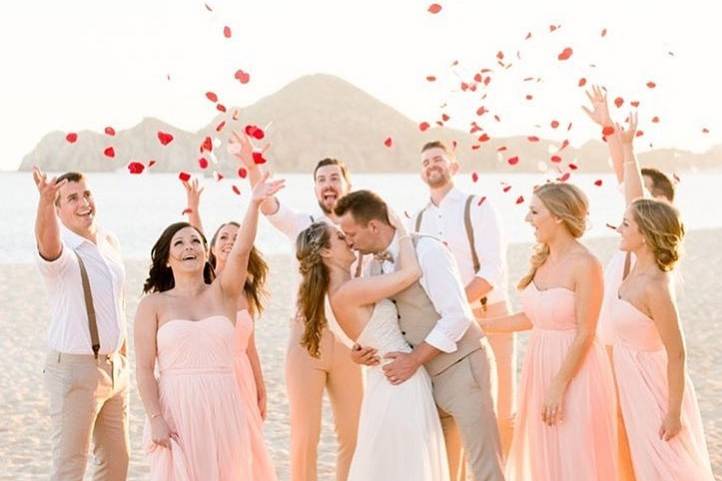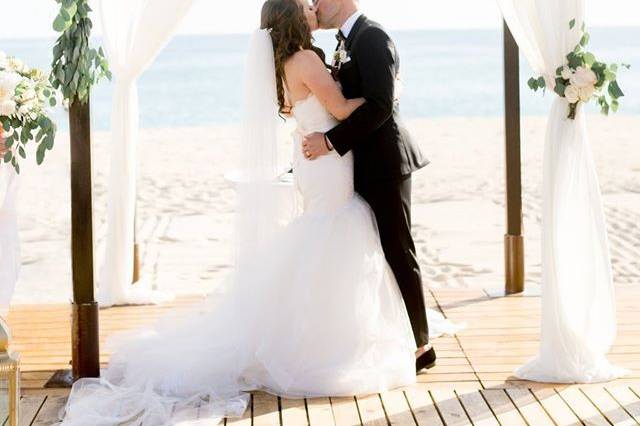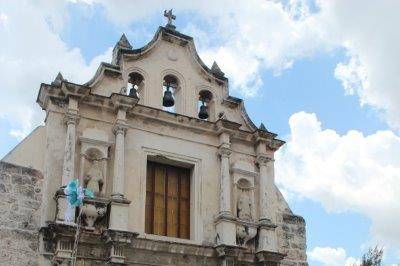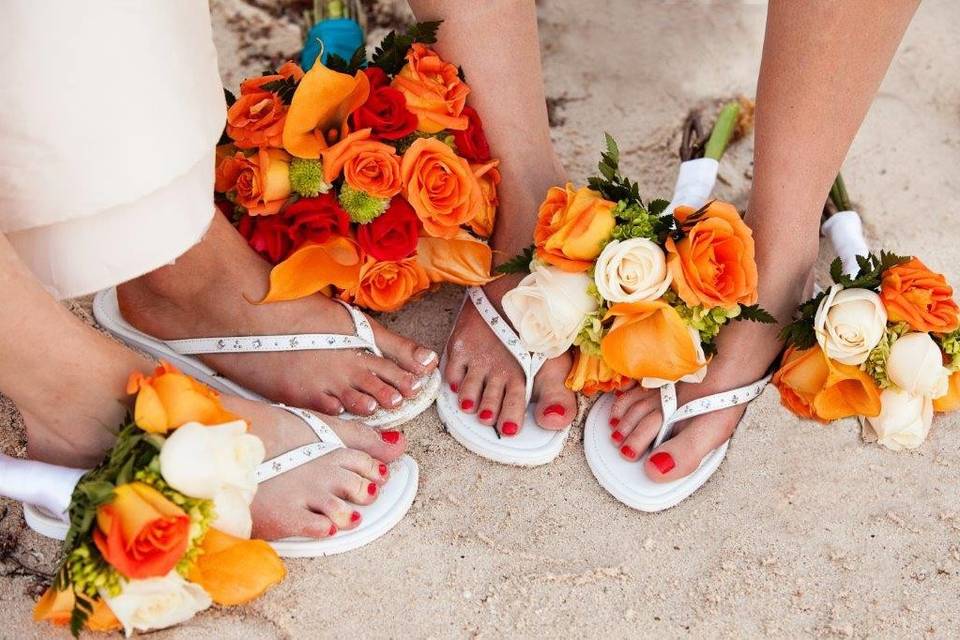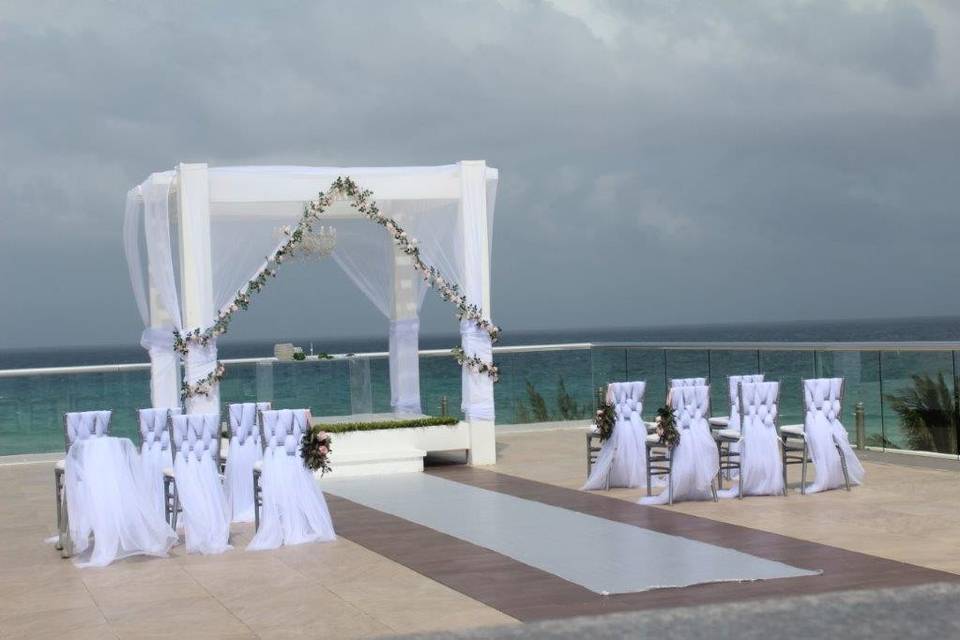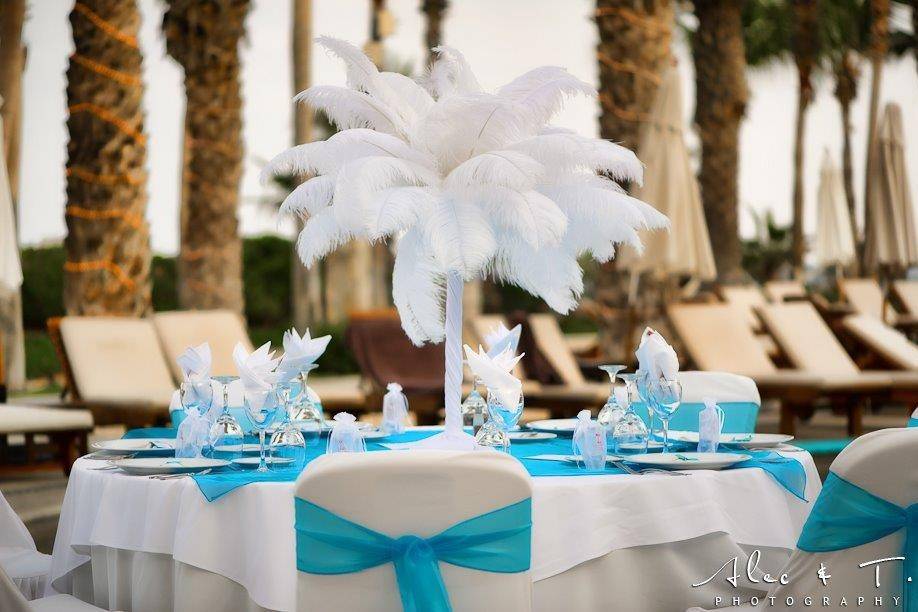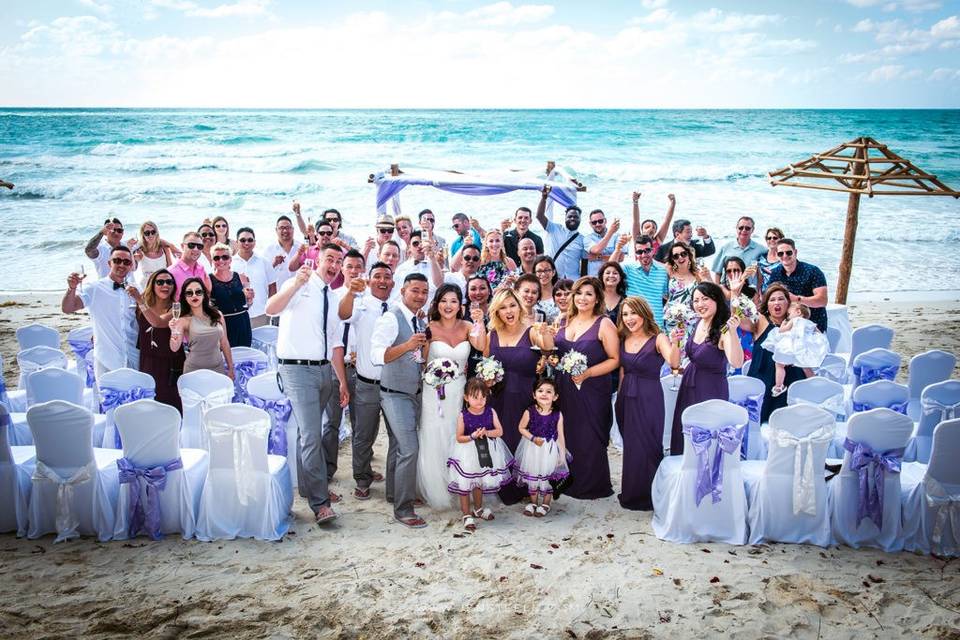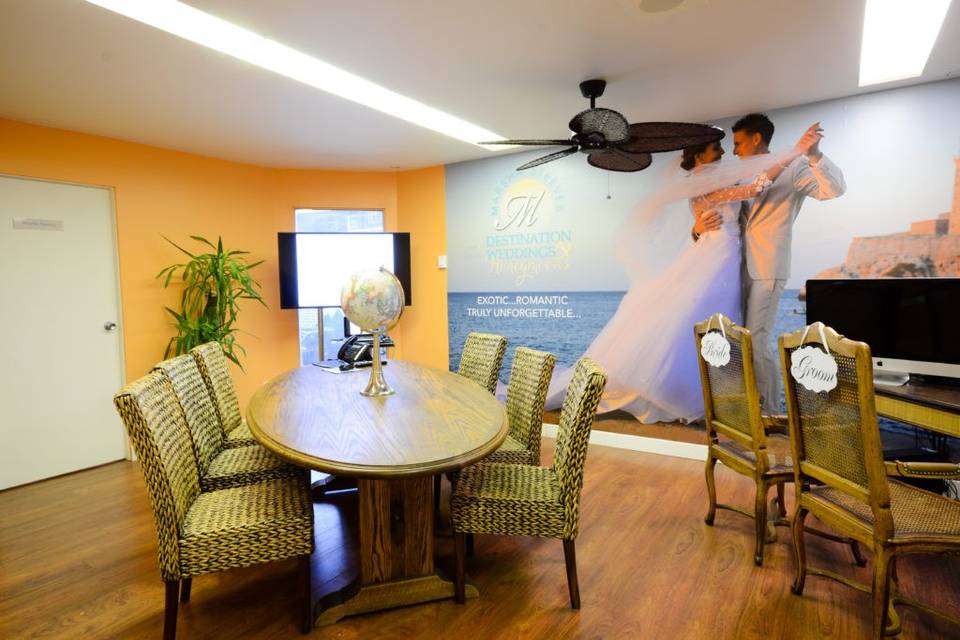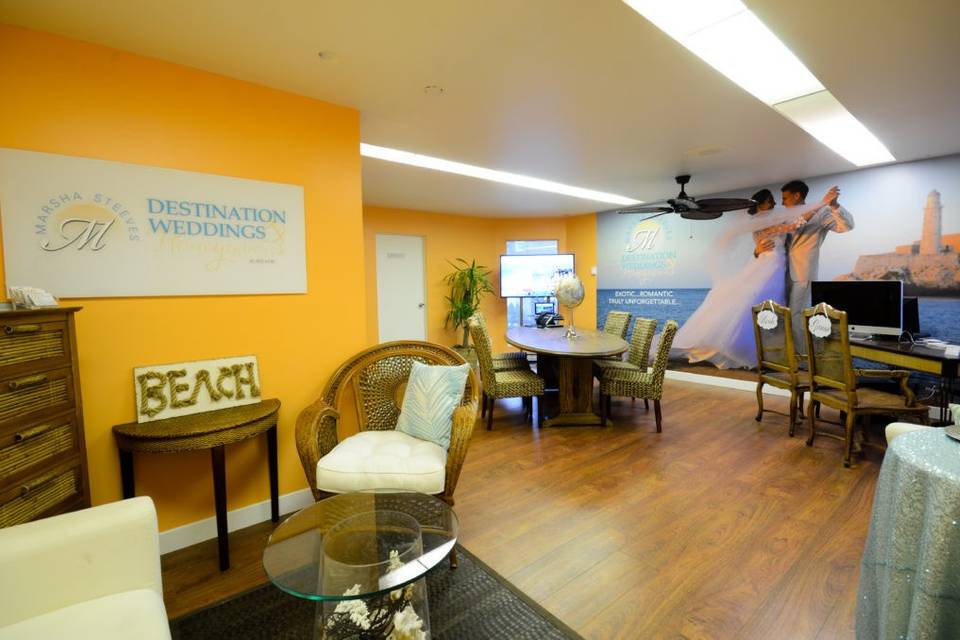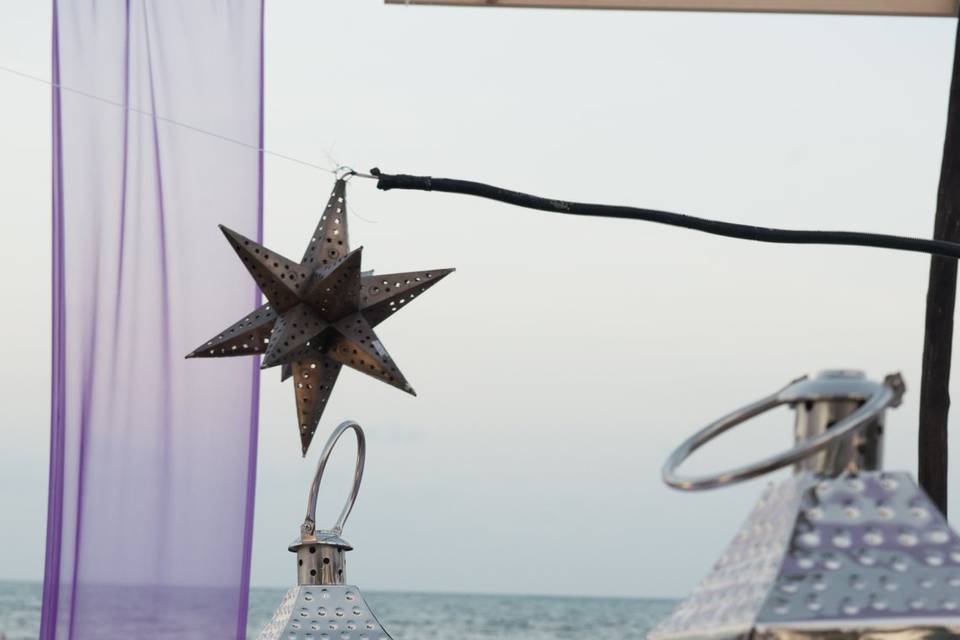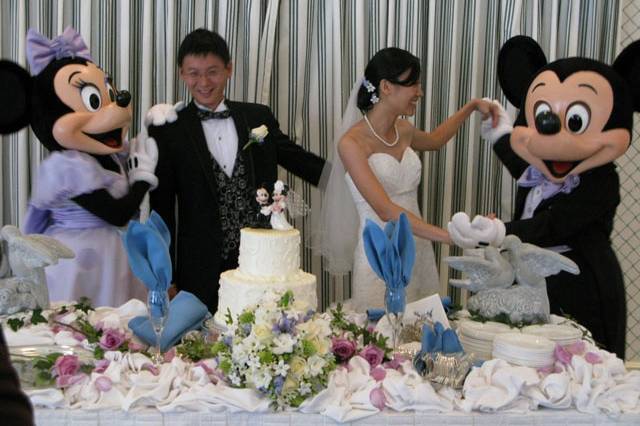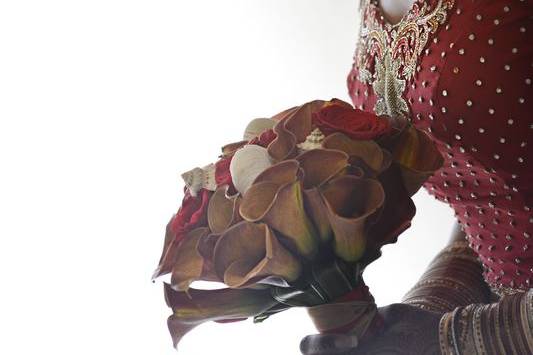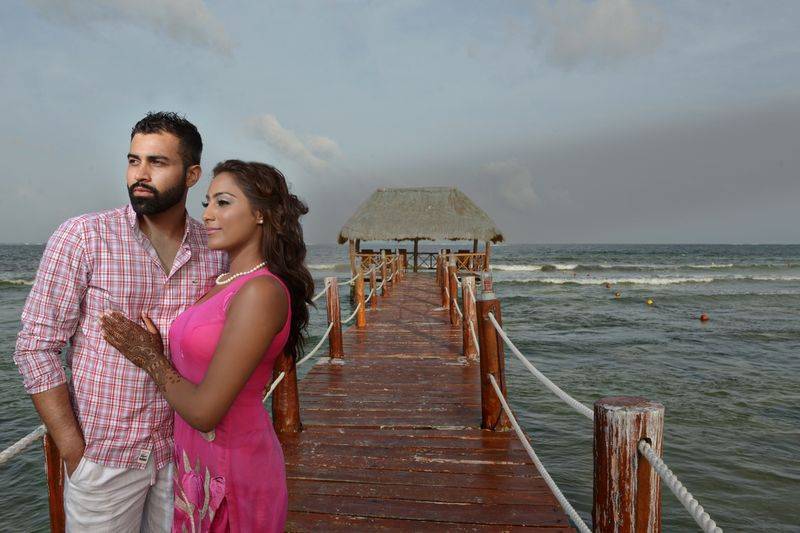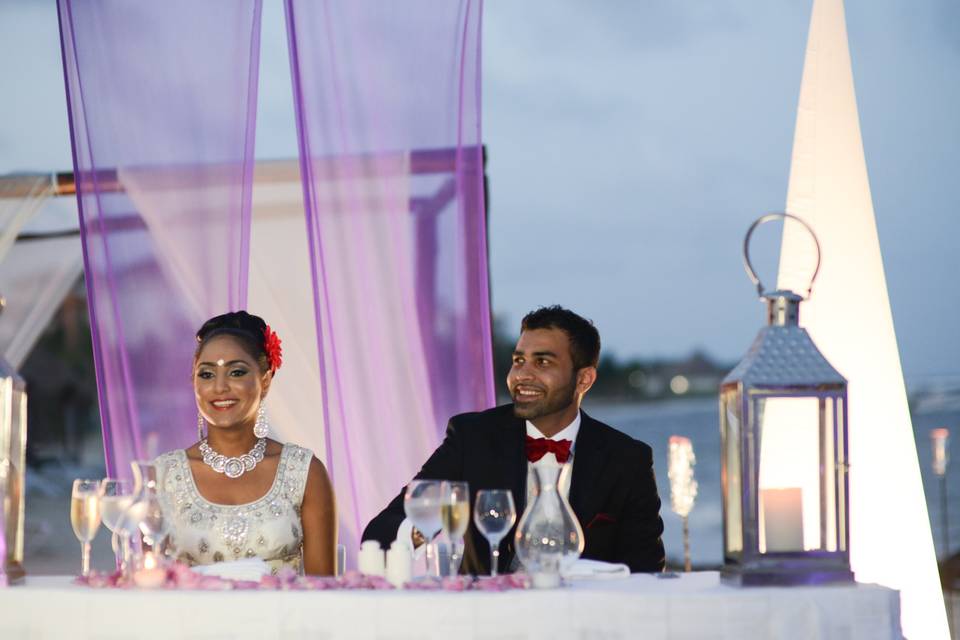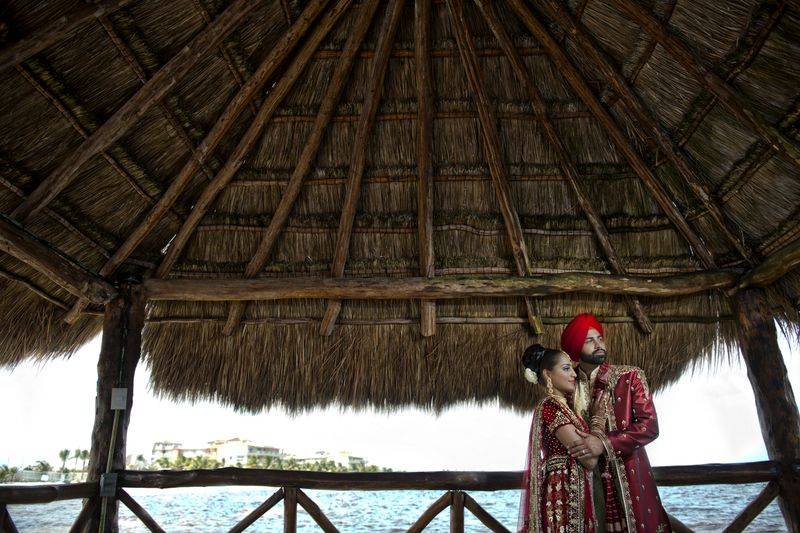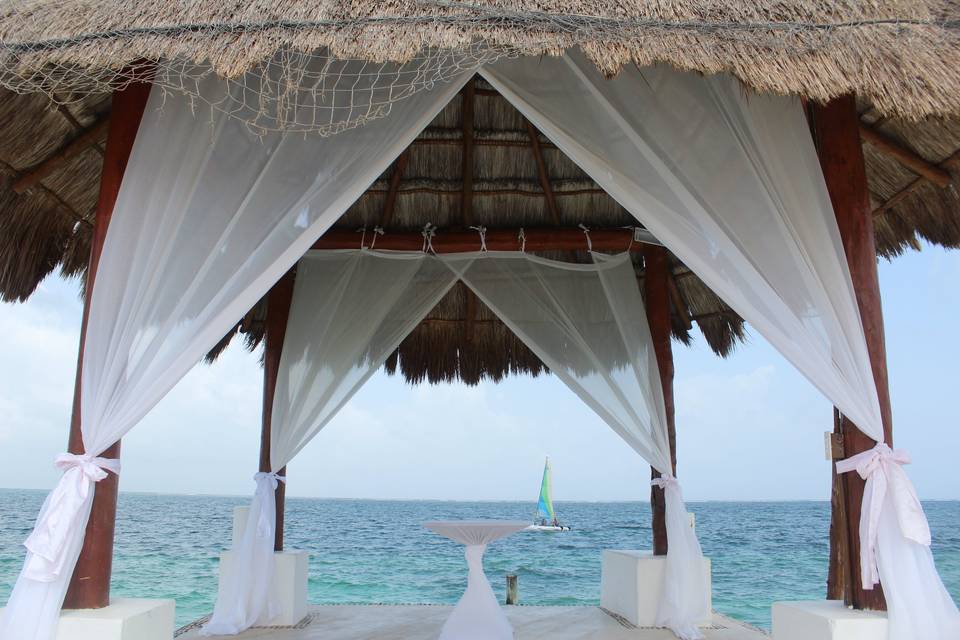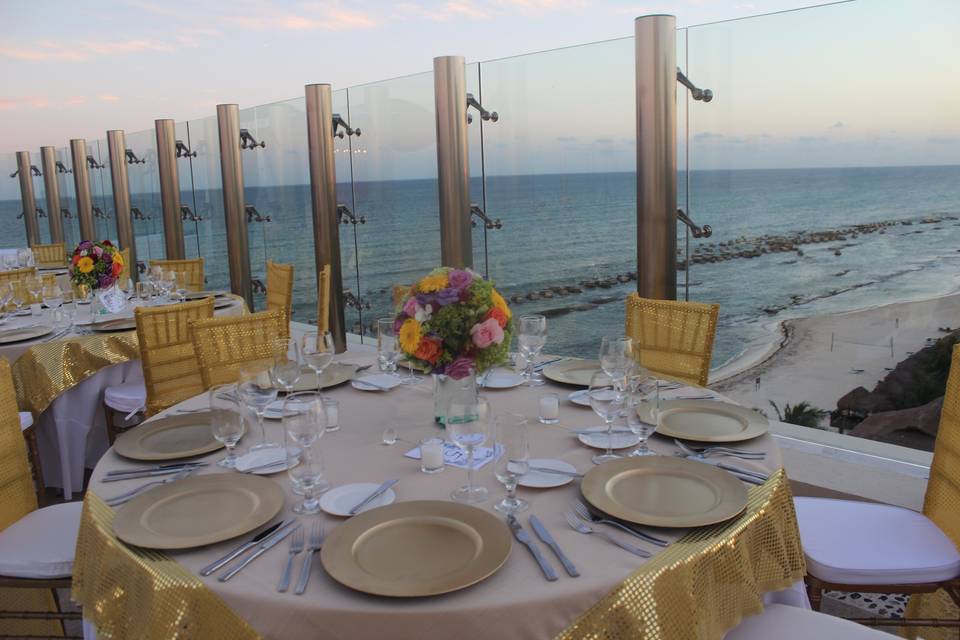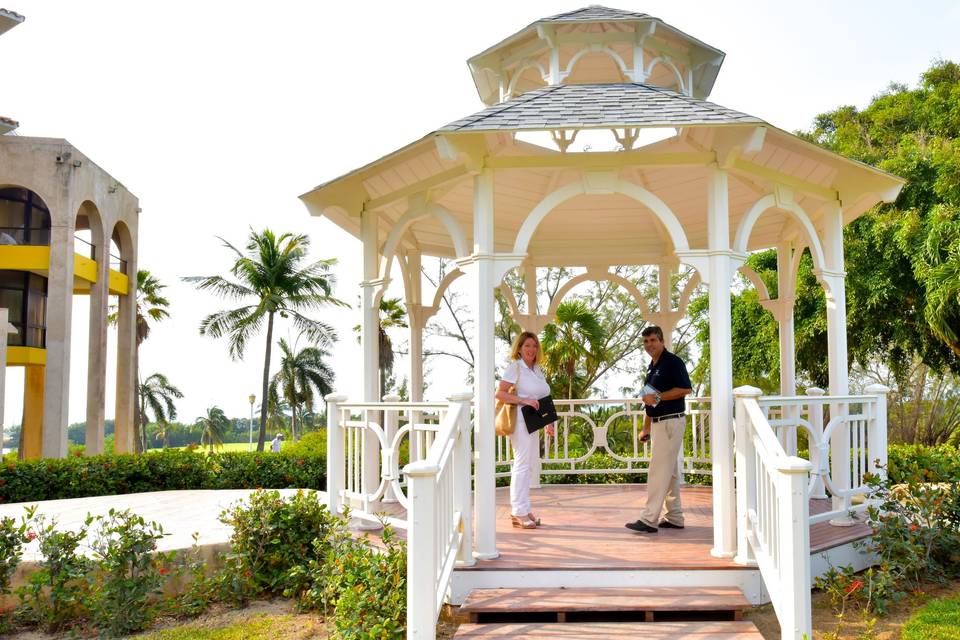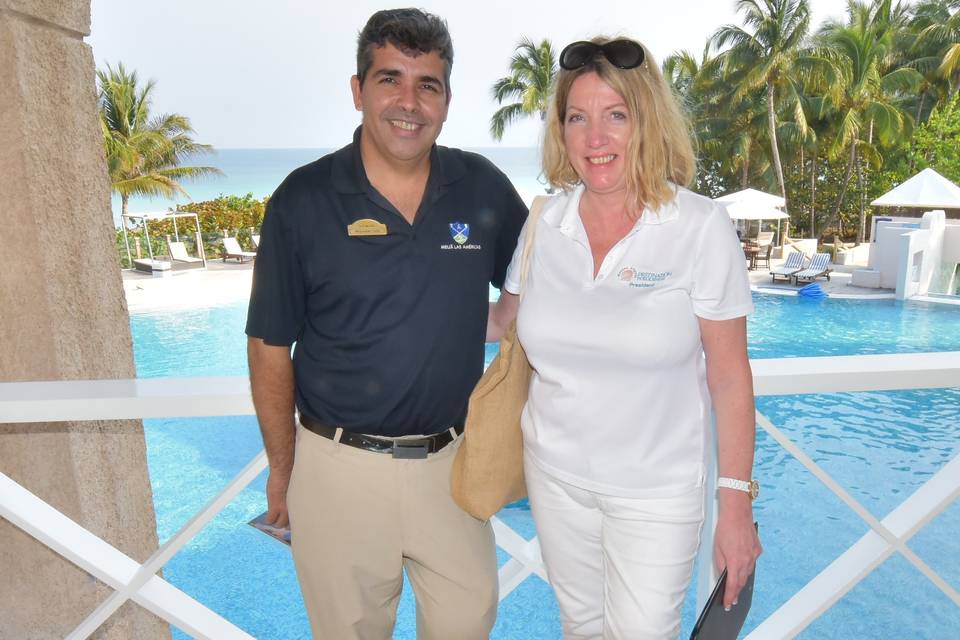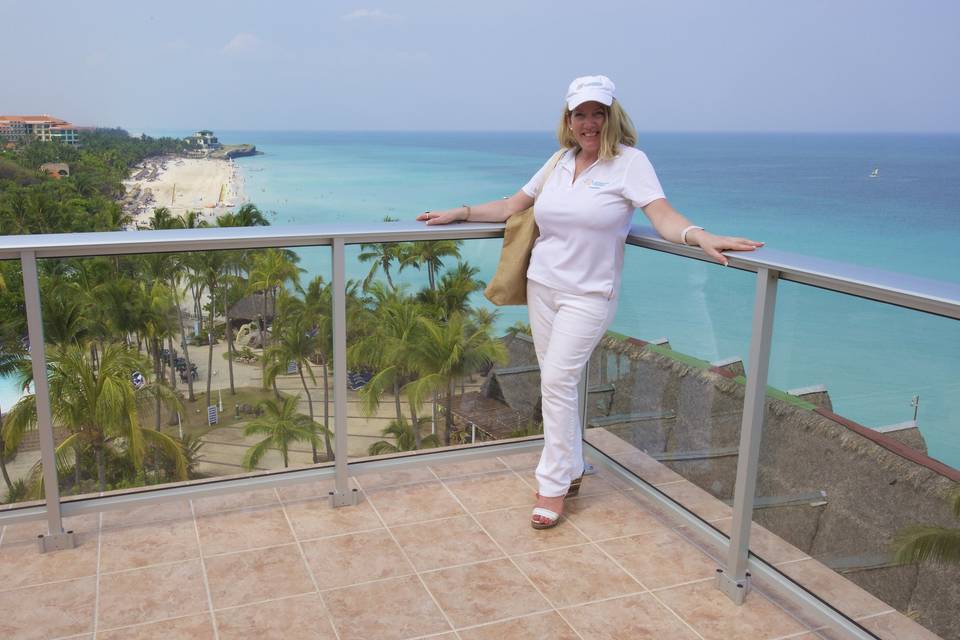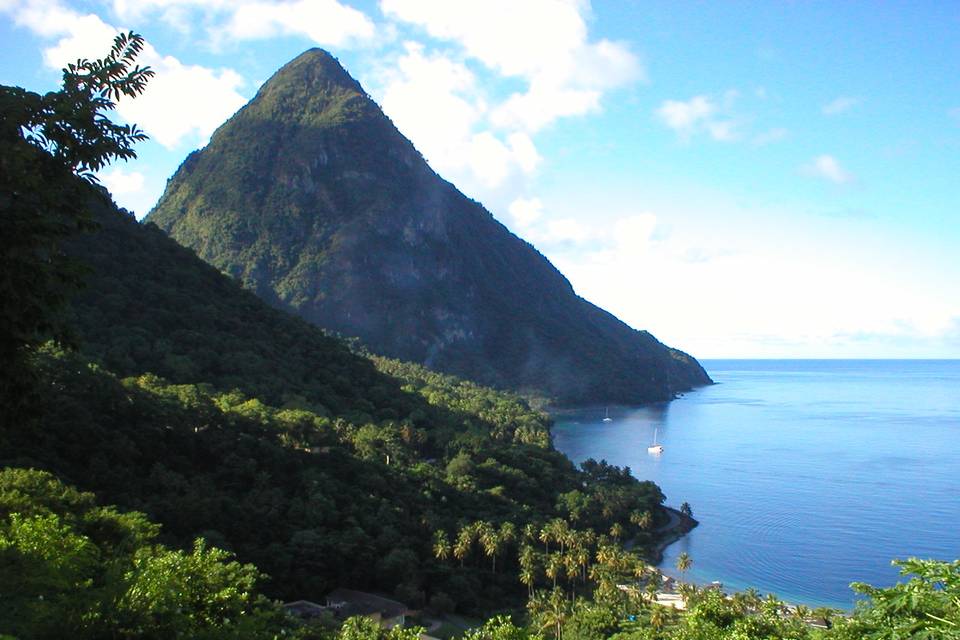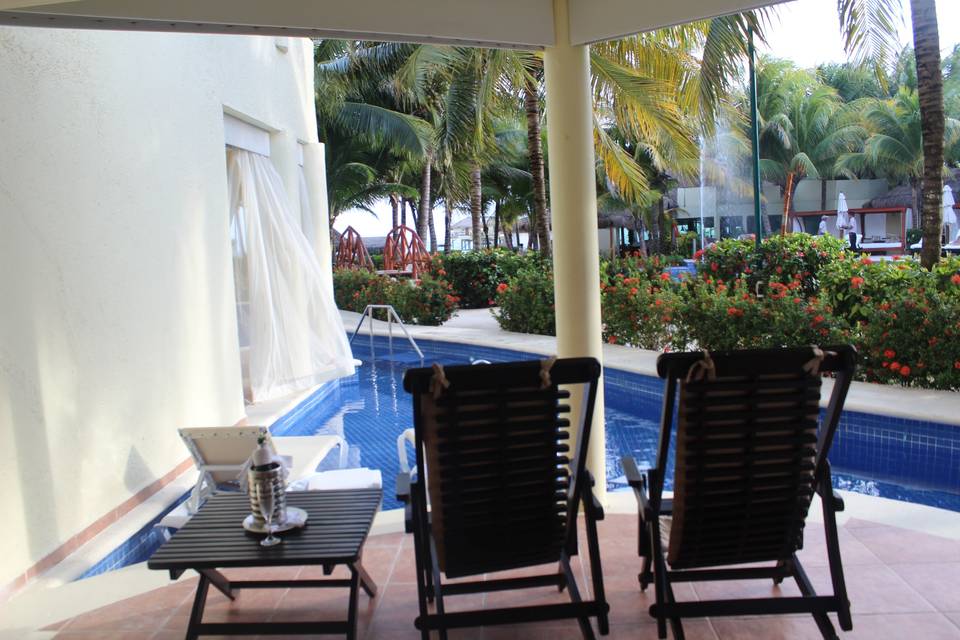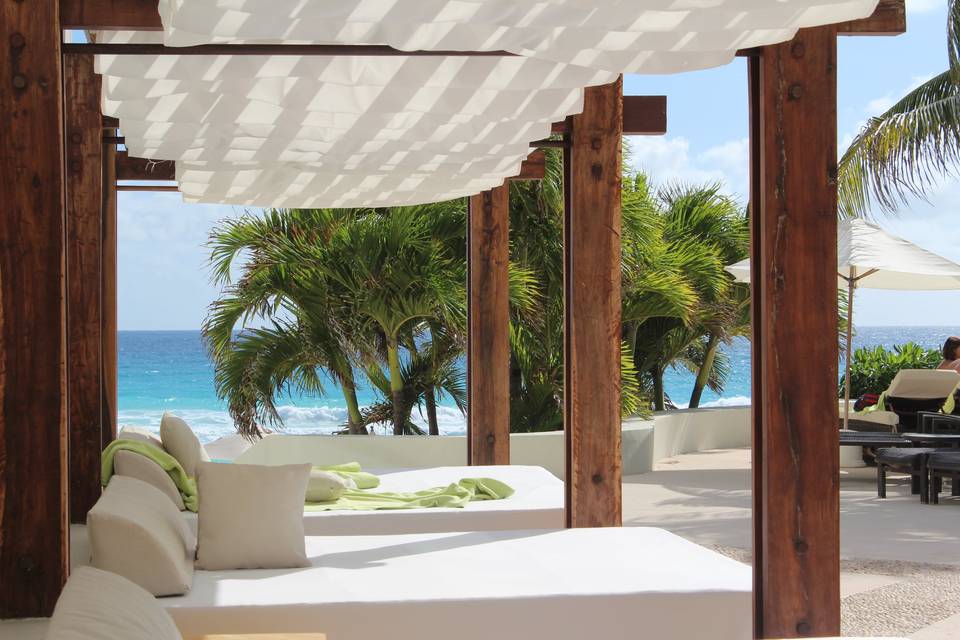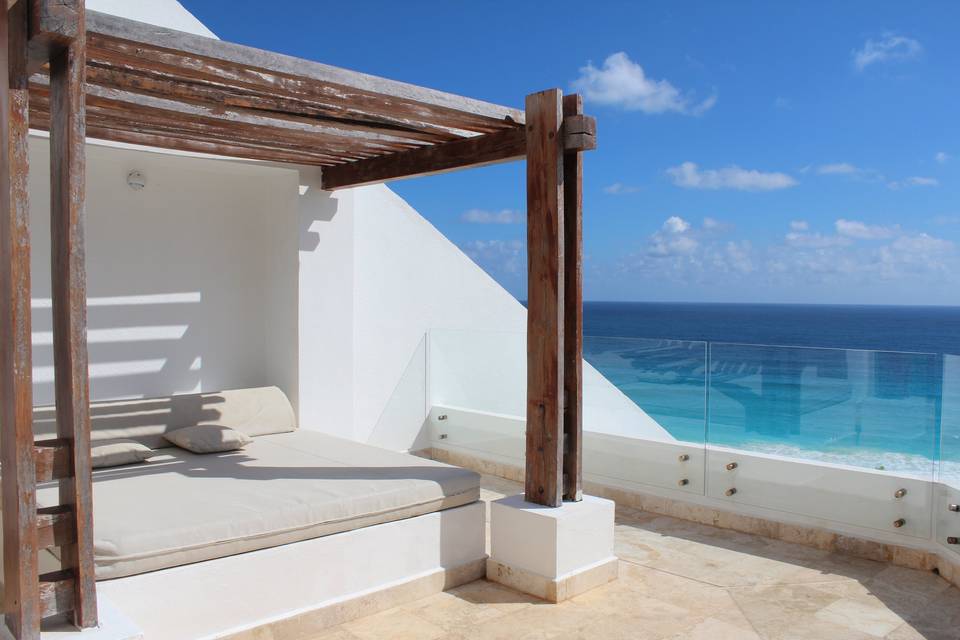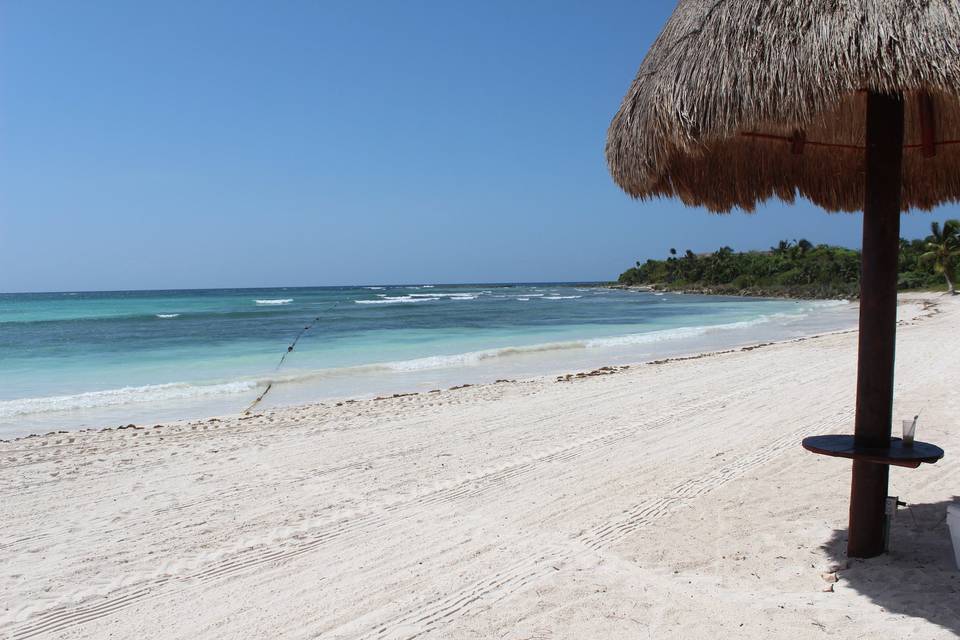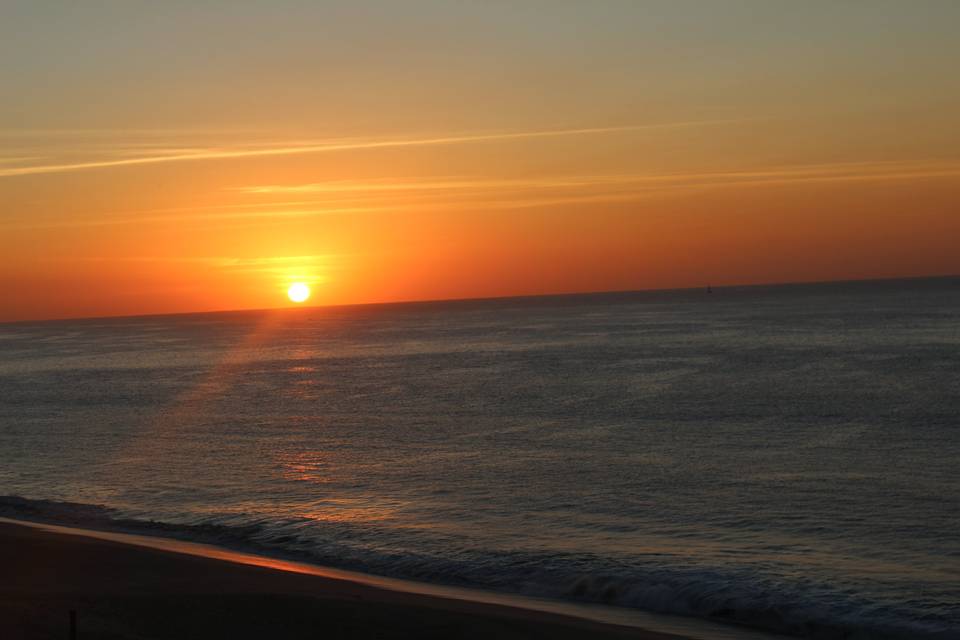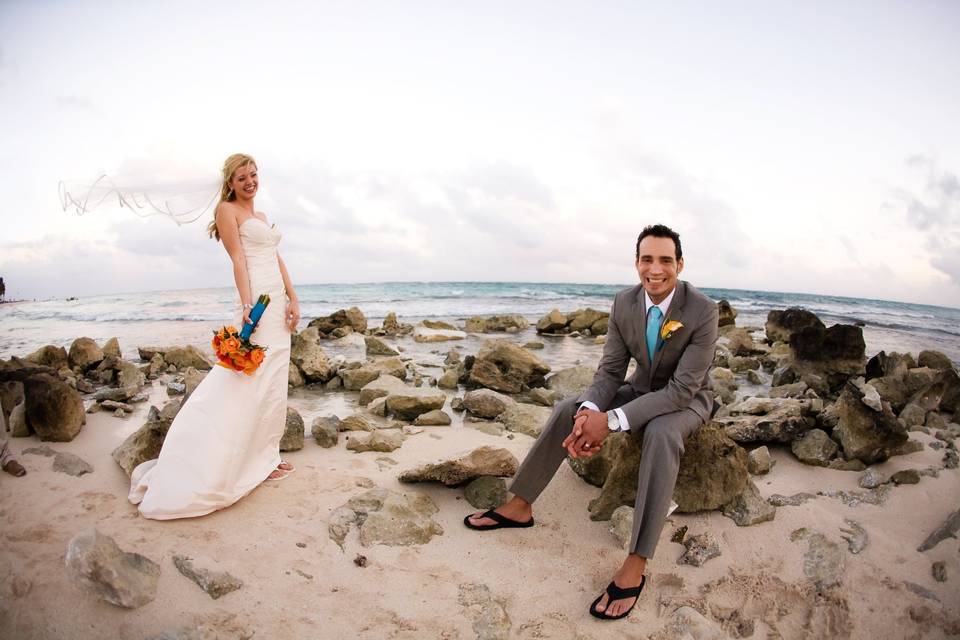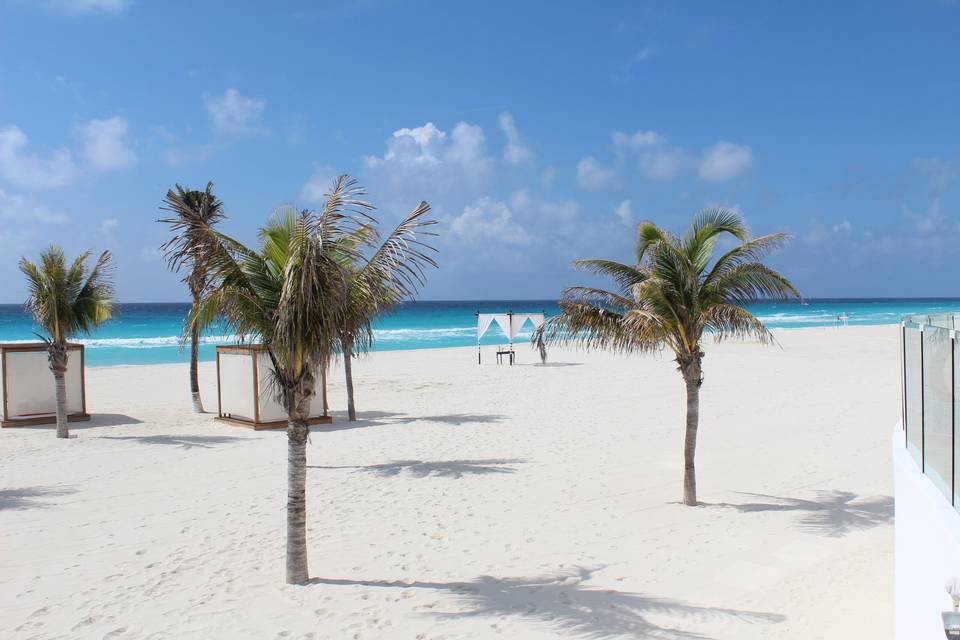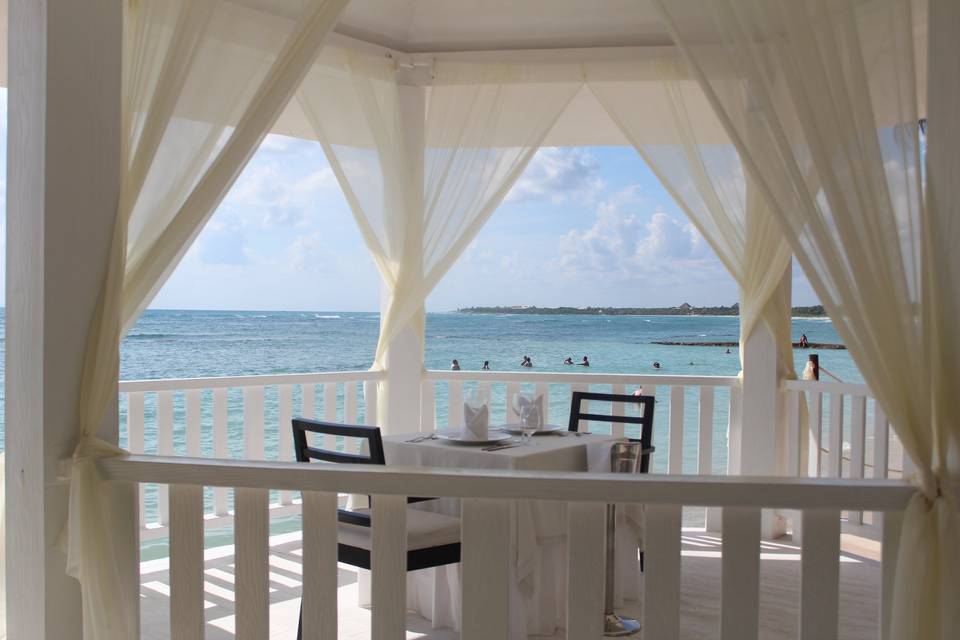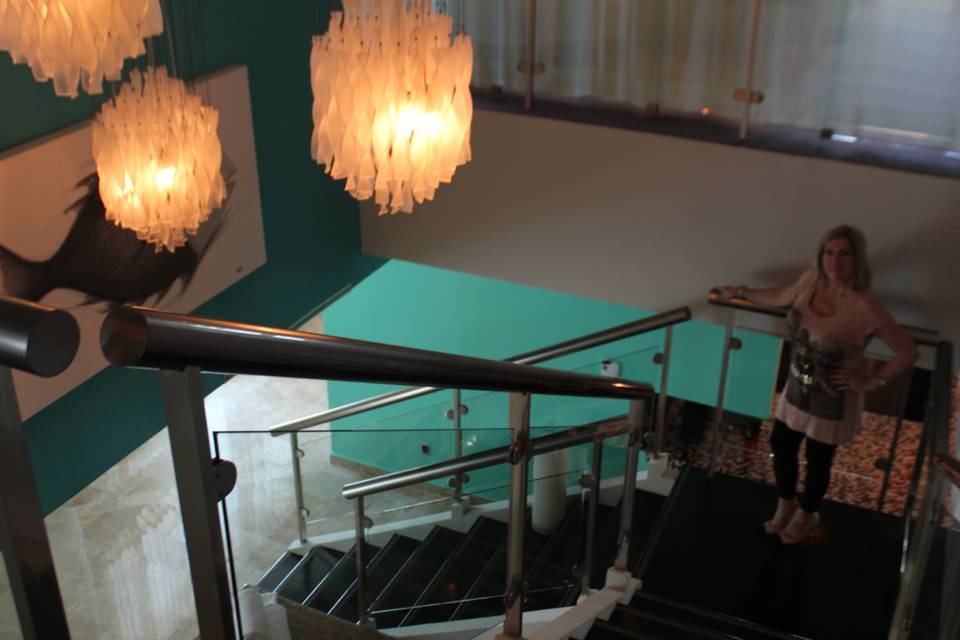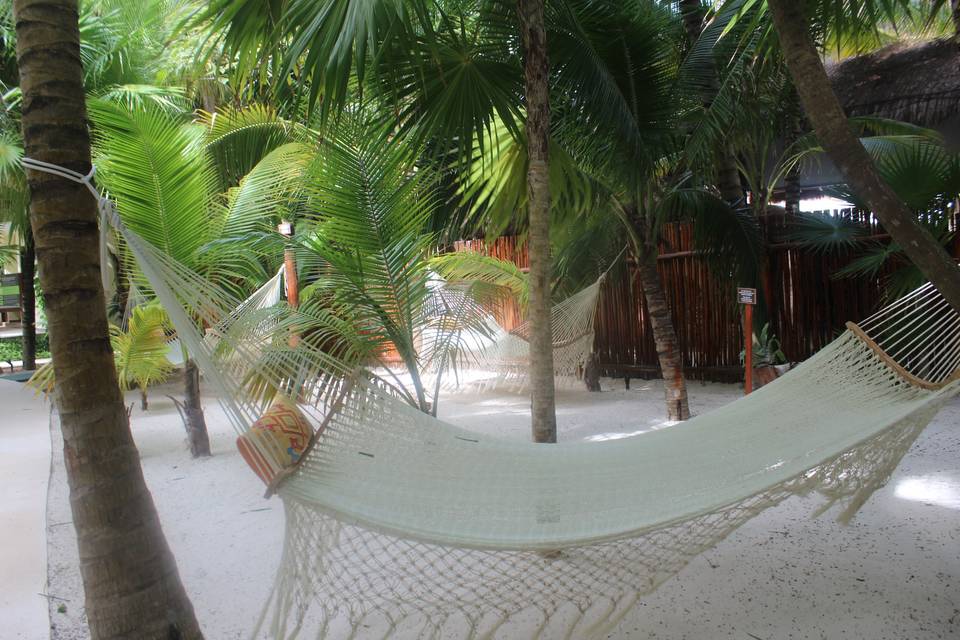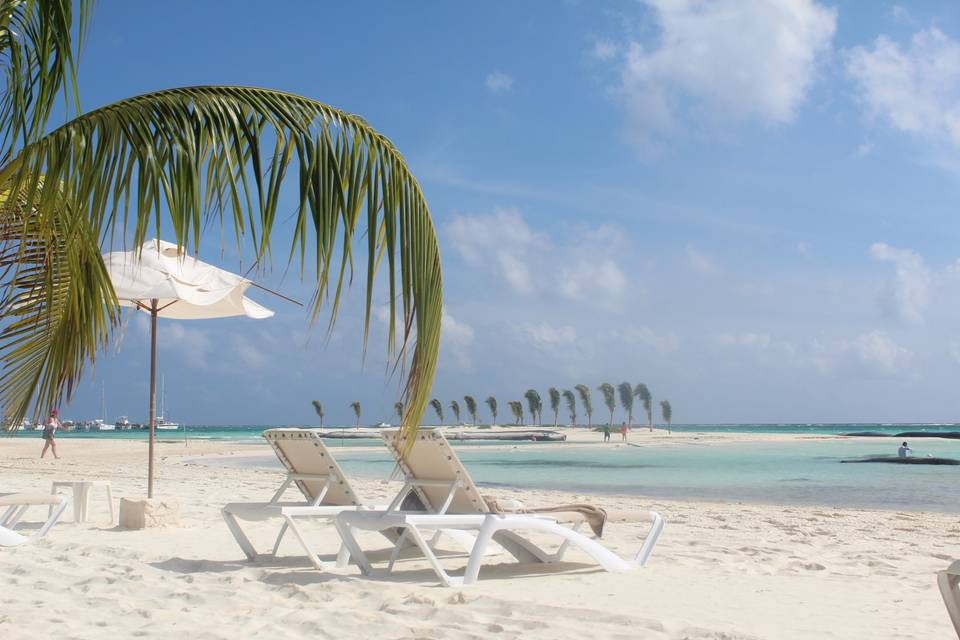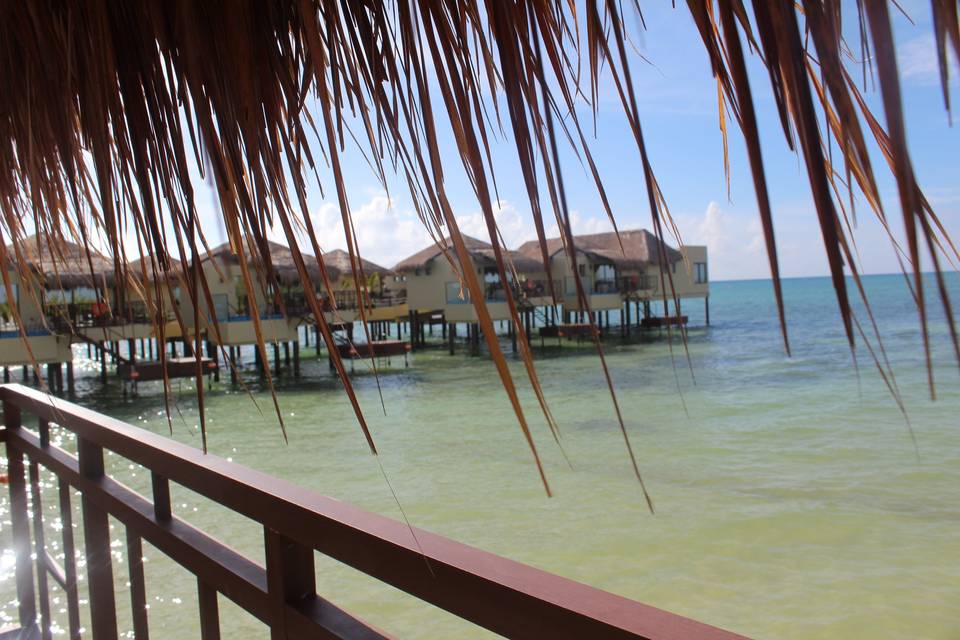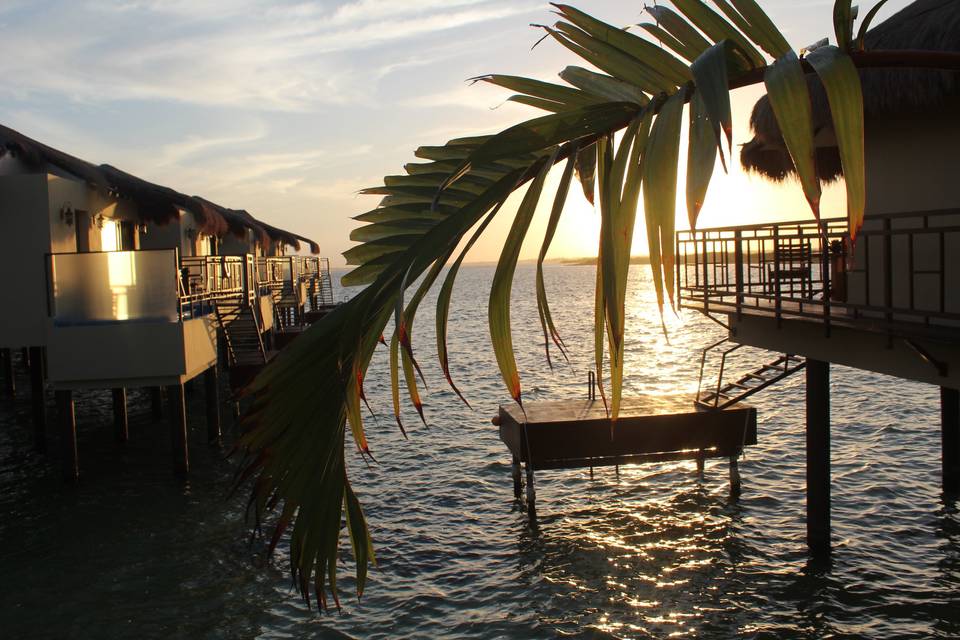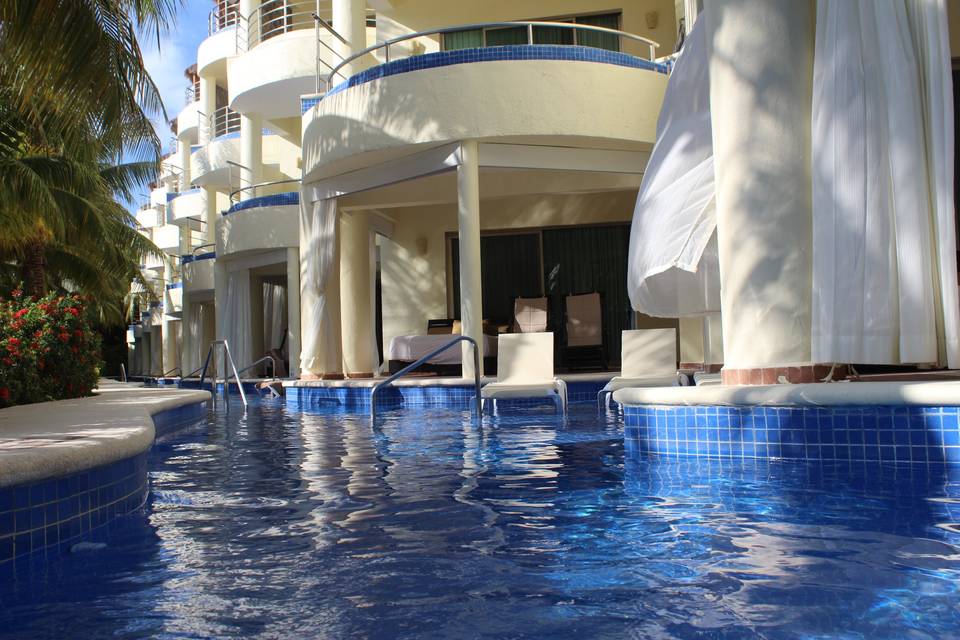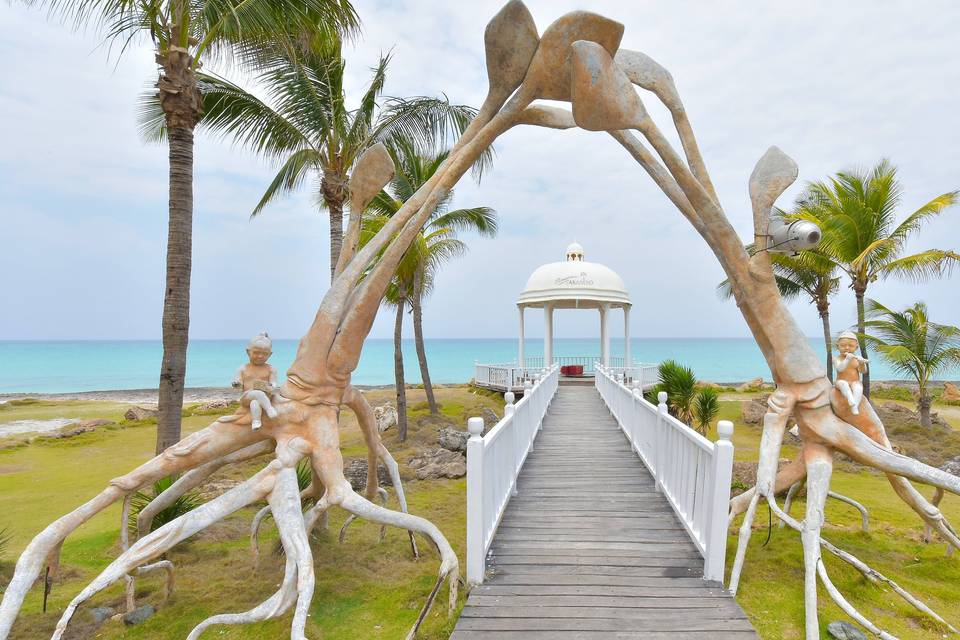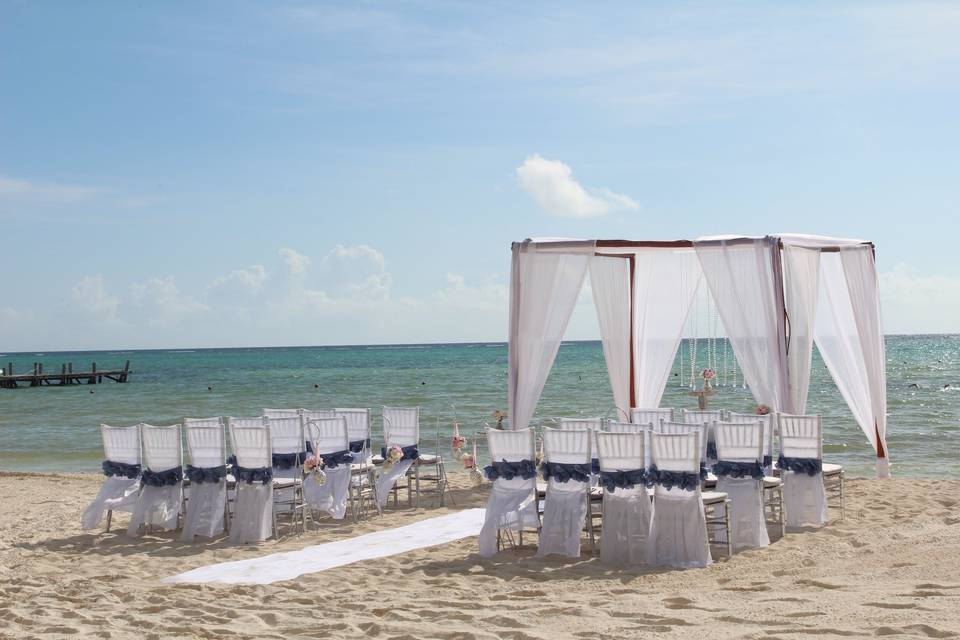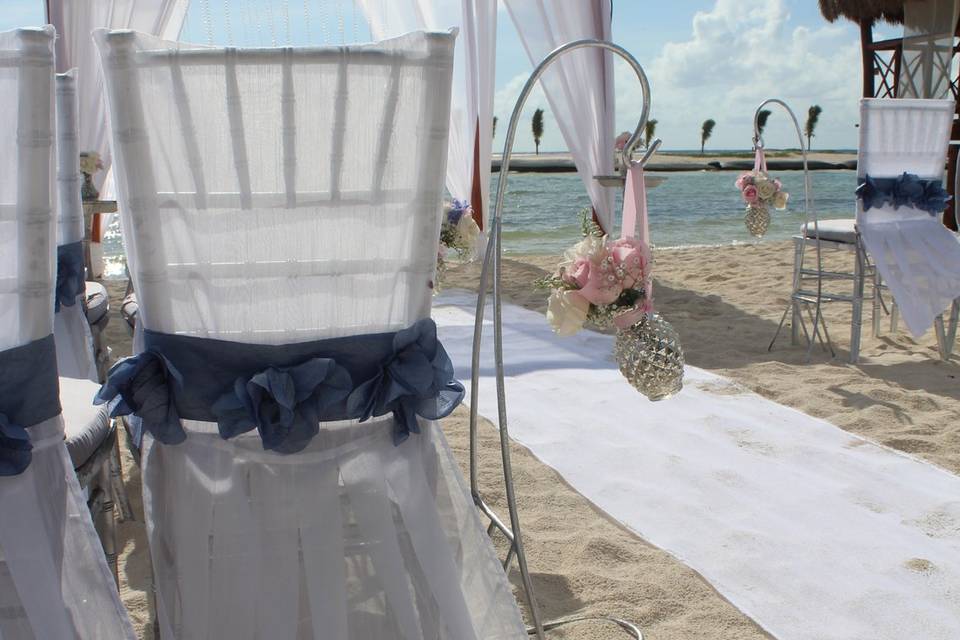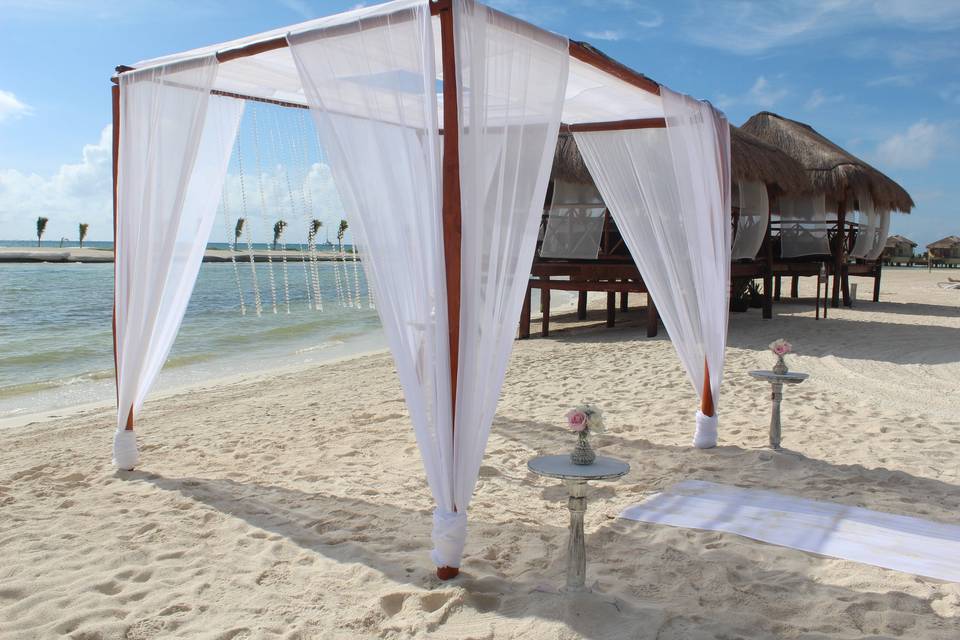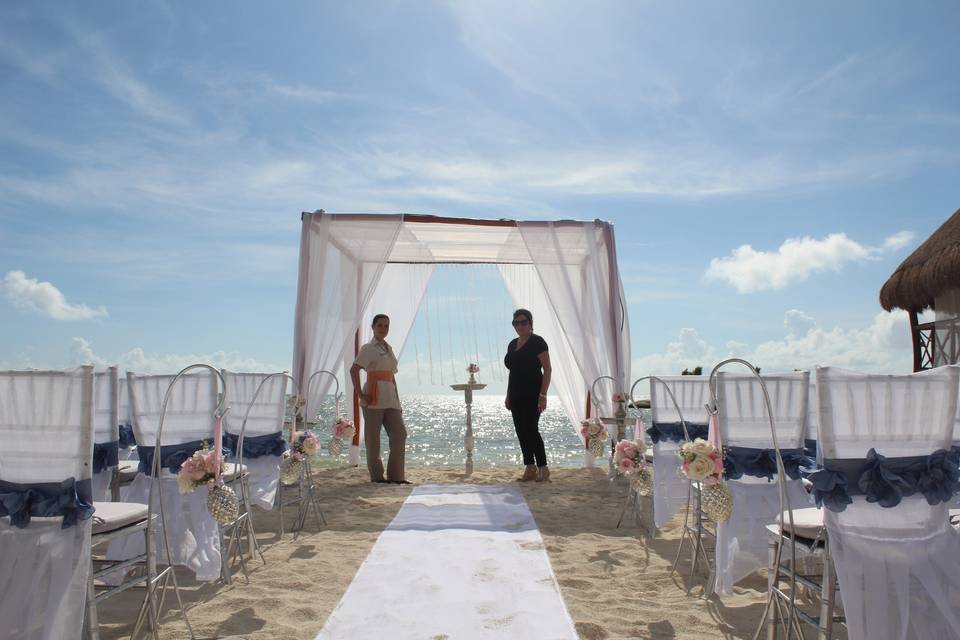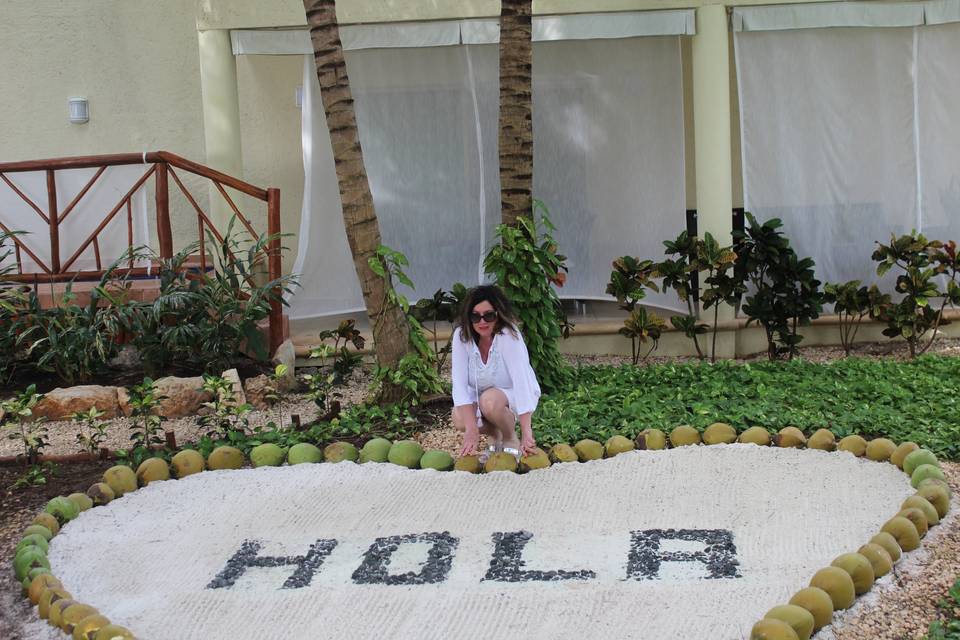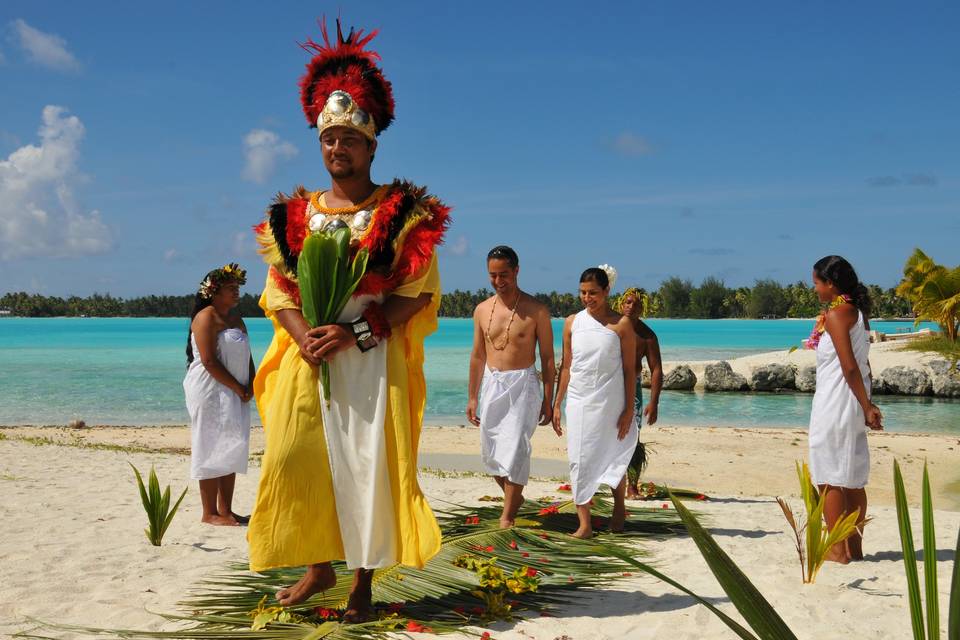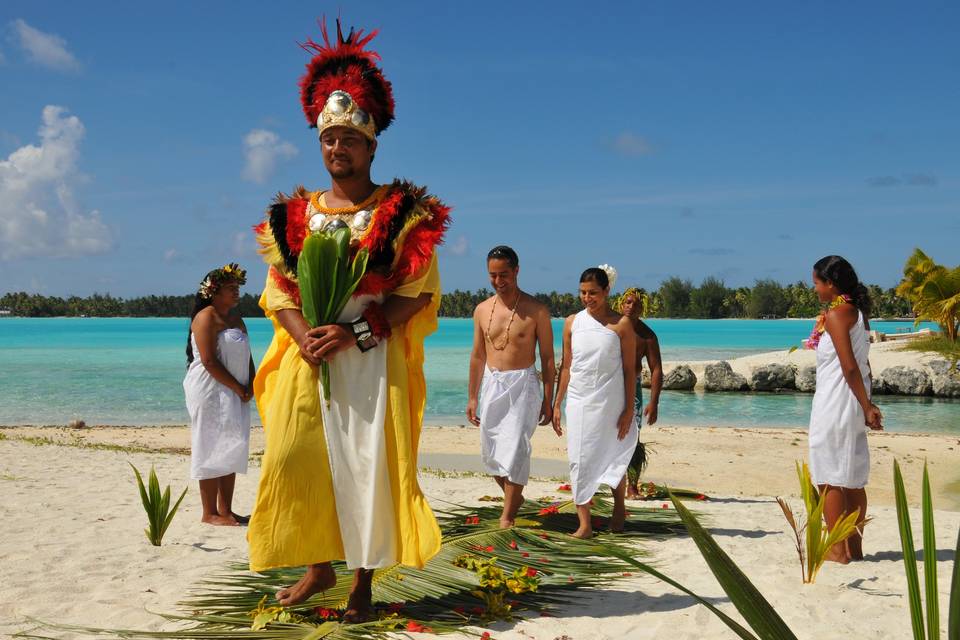 About
On WeddingWire since 2016
Marsha Steeves Destination Weddings BC Reg#1787 is a company specializing in destination weddings and romantic travel. Take advantage of their knowledge and expertise of 35 years, the backbone to their success! They ensure you arrive in comfort and style to your destination, ready to relax and begin the celebrations with your family and friends. Leaving you confident that each and every detail has been addressed. They recommend a consultation onsite/offsite, so that they can learn more about your needs, preferences and budget and able to recommend the best possible destination and resort experience for you.
Services offered

• Full travel planning
• Full wedding planning
• Wedding concierge service
• Photography and cinematography
• Destination beauty stylist
• Destination bridal mehndi artist
• DJ
• Exclusive stationery package & favours
• Emergency 24-hour assistance while in destination
• Travel insurance coverage and much more
How they work
You can expect a level of service from their certified travel and wedding planners that is unparalleled. The company has been built on a reputation of trust and you may find it refreshing that they never compromise their integrity. You will benefit from their extensive connections and solid partnerships with worldwide resorts, tour operators and airlines. Bank on their buying power, as they extend to you and your guests excellent group rates and bonus offers.

Other Services
Marsha Steeves Destination Weddings also offers other romantic travel services which include:

• Anniversaries
• Renewal of vows
• Destination wedding planning
• Bachelor & Bachelorette getaways
• Honeymoons
• Proposal Getaways
• Elopements
More information
What types of travel do you specialize in?
Destination weddings
Honeymoons
Luxury trips
Romantic trips
What destinations do you specialize in?
Africa
Dominican Republic
Hawaii
Mexico
Pacific Islands
What travel services do you provide?
Emergency assistance
Travel insurance
Any other questions?
Request pricing
4.4 out of 5 rating
Quality of service

4.5 out of 5 rating

Response time

4.3 out of 5 rating

Professionalism

4.4 out of 5 rating

Value

4.5 out of 5 rating

Flexibility

4.4 out of 5 rating
88%
Recommended by couples
8 User photos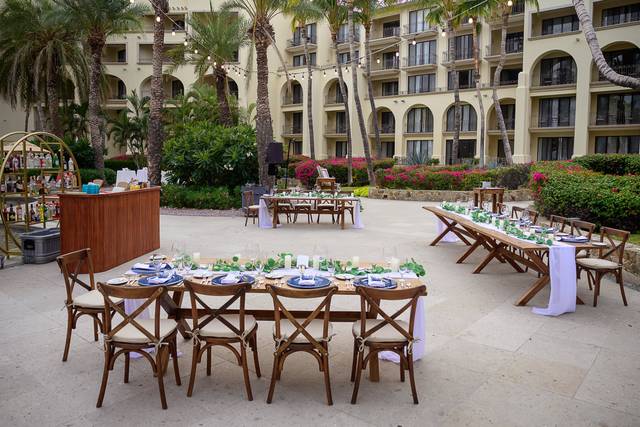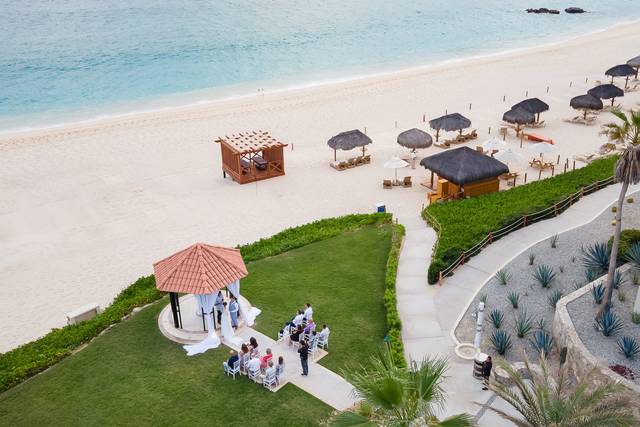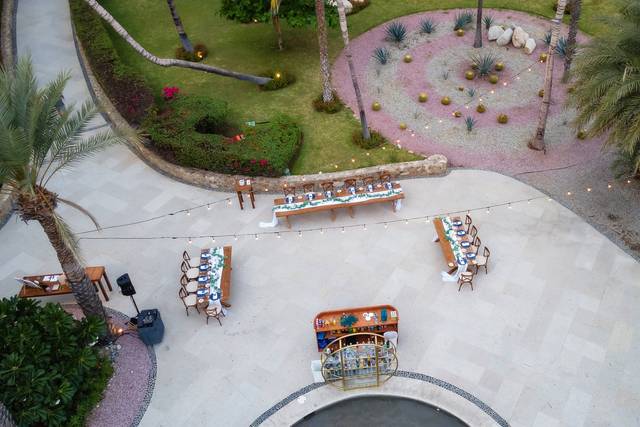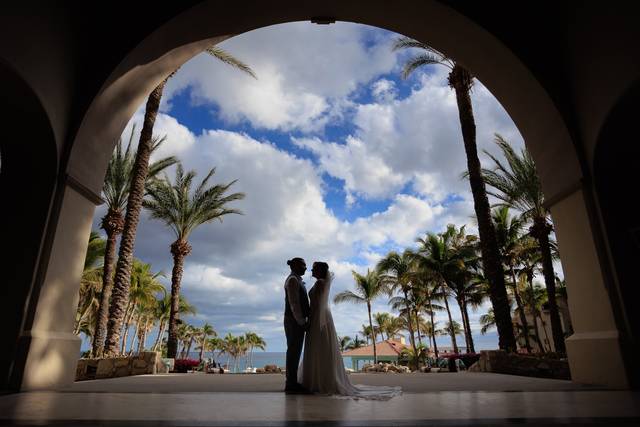 + 4

Photos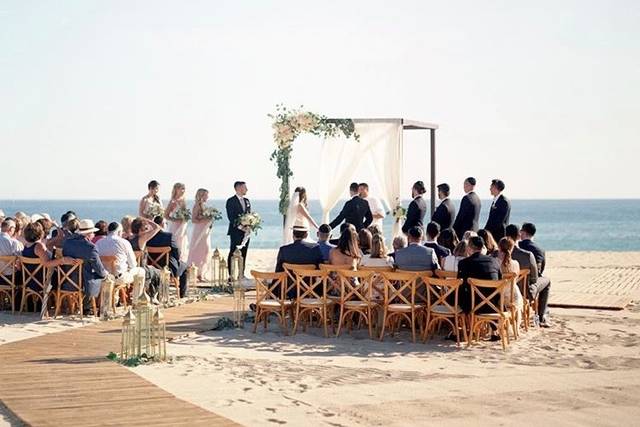 Erica R.
Married on 05/07/2023
Wedding Planning Services Were Amazing - Travel Services Could Be Improved
TRAVEL AGENCY: Marsha did a great job helping us find a beautiful resort within our budget for our wedding in Cancun. Another perk was that we received complimentary upgrades to our airplane seats and hotel room as the bride and groom and had the potential to receive additional free travel and accommodations if we had a certain number of guests book through her services. Marsha and her team were always responsive when communicating with us (bride and groom). She also began the preliminary wedding planning process with us and outlined the resort wedding packages with us.
Where we felt the service had room for improvement is the communication and responsiveness with our guests. We had multiple guests say that they had a hard time getting a response in a timely manner. We also had guests tell us that they received tickets and refunds for our other guests. Lastly, we were stressed out the week prior to our departure when we received the seating manifest in which a majority of our guests were not sitting beside the people they were rooming with. To Masha's credit, this was resolved in the next couple of days, but it was an additional stress we had to deal with.

WEDDING PLANNING: Harumi started the wedding planning process 9 months prior to our wedding day. She was always on top of getting us quotes, speaking to and finding vendors, and coordinating with the resort on our behalf. Bringing Harumi with you to your destination wedding is an absolute must. Throughout the whole process, she was extremely responsive, accommodating, and worked tirelessly to ensure that our wedding was coordinated and that all our guests were happy (We had a couple of guests who were not happy with their rooms and she made sure they got new rooms, she coordinated excursions, looked into any resort issues, made reservations). She is very caring and detail-oriented and did everything she could to make our time as easy as possible. If you are on the fence about having her come with you, we would 100% recommend you bring her as we found she was such a valuable resource and a great person to have making sure everything about your destination wedding runs as smoothly as possible.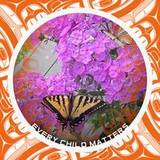 Tammie P.
Married on 25/04/2023
Marsha Steeves is not worth the money or time!
I used Marsha Steeves destination wedding after we had difficulties with another wedding travel agent, it was around the end of covid, so the first wedding travel agent was not getting back to us, so we decided to try someone else, not sure how we decided to check out Marsha Steeves, but from a few reviews we thought why not. We also had to pay up front for her services....I DO NOT recommend that for anyone...and now we were locked in!

At first we had a hard time with her getting on board with what we wanted, we wanted a destination wedding but were not sure exactly what was out there, we told her what we were looking for in a place to get married & her responses to us, were so far from what we were looking for, she kept trying to push us to these same resorts in Mexico but we wanted the Dominican, long story short....we ended up finding the one we wanted without her help, but because we had already paid for her services so we had to try & give her another chance.

We told her the date, location, how many guests, etc. She went with that & contacted the resort & our guests, told us the discount we would get & deadline and that we had to use Sunwing...ugh! (don't even get me started with them, that was one of the worst experiences as well).

With the resort we chose, they had a family side & an adult side, as we were not having any children join our wedding, we advised that most of our guests would like the adult side, we provided our guests with all the information she gave us for the rooms, discount & deadlines & they went from there. Days & weeks went by, we were starting to get so many complaints from our guests...she took forever to get back to them, that Marsha was short with them on the phone, never seemed to know answers, in one case my niece actually had to hang up on her because she wouldn't let her speak (honestly, we are the most easy going people).

While our guests were booking with her, she made them believe that they were getting the side that they wanted, Marsha told everyone including our sons that we would all be close to each other, same buildings, etc... anyways, just weeks before the wedding we find out that she never did book our guests on the adult side like they requested (the one we were in), she booked them in the family section, our sons included... needless to say everyone was so upset so we contacted her, now by this time, the deadline for the discount price had passed, so if they wanted to upgrade to those rooms they would have to pay huge, so unfortunately decided to stay at the family resort, which we found out, was not as close by to us at all.

Days after the wedding my guests informed me more information about the way they were treated, how she never did take any responsibility for anything and blamed everything on me (the bride). I can't even tell you how that felt to be blamed for her error & lack of communication through this whole process. Needless to say, my guests are going to also put a review, I'm sorry to say, it will not be a good one.

We did however make the most of it & did have an amazing time at the resort! My other excellent experience was with the actual Wedding Planner that works with Marsha, her name is "Harumi", I cannot say enough good stuff about Harumi & her wedding planning skills, she seriously saved me from losing my mind after all this chaos Marsha had caused. Harumi was so patient, understood that I had never done this for me, was a great listener, completely understood my vision for our wedding. Harumi responded almost right away every time, she contacted the wedding planners at the resort for me for any questions I had & got back to me so quickly. I can honestly say that if it was not for Harumi, I would have been lost. Yes, if you are wondering, my wedding was beautiful & exactly what we wanted, thanks to Harumi!

End of the story is...the travel agent Marsha Steeves is not worth working with. However, if you get to work with Harumi, without having to use Marsha - DO IT! Harumi is so amazing!!!

signed...amazing time, alot of headache to get there!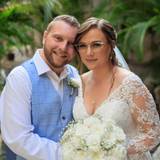 Kim S.
Married on 09/11/2022
Friendly, Communicative, and Professional
Marsha was fantastic to work with. She was personable, communicative, and quick to respond to any questions or concerns. She did a great job arranging our travel plans and taking care of all of our guests. Harumi planned our wedding arrangements and did a great job. She was friendly, organized, and made great recommendations for vendors, and generally. She also helped plan and organize excursions and activities for the entire week. We could not have achieved such a beautiful, well-planned, and fun time for us and all our guests without Marsha and Harumi.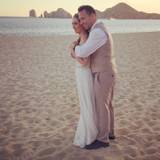 Laura M.
Married on 17/01/2018
Destination wedding specialists
I am so glad I used Marsha Steeves Destination Wedding for my Wedding in Mexico. With Marsha's knowledge of the resorts and different areas we were able to make an informed decision about which resort would be our best choice for the wedding. Marsha was easy to work with and I felt at ease knowing I had someone from Vancouver that I could call if I had any issues. Marsha got all of our guests booked right away and was able to help out with any needs my guests had. I had multiple guests coming from different provinces and Marsha was able to get them booked as well with no problems. Harumi is very sweet and was efficient at organizing all the wedding details for us. Harumi is very knowledgeable about the resorts and is full of good suggestions for the wedding. The best decision I made about my wedding was bringing Harumi down with me to Mexico. She made sure our wedding vision came true and was on top of everything the whole week. A big thanks to Marsha and Harumi for ensuring our wedding dreams came true!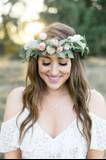 Louriel
Married on 15/11/2017
Wonderful Team made our dream day a reality
Marsha and Harumi did everything possible to ensure our wedding was all we had dreamed of! Harumi took a lot of time and care to help plan every detail with me and go over all my ideas I wanted for the wedding. Marsha is an amazing person with the kindest heart. She flew with us to Cabo and made sure our wedding was nothing short of a fairytale - even getting a huge trampoline removed for us from the site of the wedding by the hotel (it took 30 people to carry it away). Everything they did was over and above our expectations!
David
Married on 12/05/2017
I've arranged many holidays on my own but when it came to planning our getaway wedding there were just too many concerns and questions. I contacted Marsha at Destination Weddings and after our first meeting I knew we were in good hands. It was not only a perfect wedding but absolutely the best trip we've ever been on.

David & Tiffany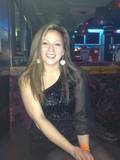 Suelynn
Married on 07/08/2009
We booked Maraha to help us plan our wedding in England where we now live . We got married in ancient Saxon church , it was stunning ! Parts of the original building date back to early 12th century . Our photographer was very talented but just starting up his business so he did all our wedding photos and attended for the entire day for £200 plus travel expenses !! And our photos looked amazing ! We had a lovely 3 course meal for around 75 people . We had a large reception at a local venue that was quaint but charming about 250 attended in the evening . The reception featured ballon displays arrange in beautiful arches and displays as well as an exploding balloon that went off at the end of the first dance . We also had a sumptuous 3 tier vanilla sponge cake with vivid blue hydrangeas trailing down and around it . Was a lovely day and Marsha was there to oversee it all and make sure everything ran smoothly and efficiently / would recommend her services to anyone enquiring .
Lawson B.
Married on 06/06/2006
I know from our long association that Marsha Steeves is a passionate, super devoted lifelong master of the travel industry. She keeps as personally involved as possible with all her clients with active itineraries and doesn't rest until she knows that everything is perfect. She takes tremendous satisfaction and pride hearing appreciation and praise feedback from her travelers after their trips. I can see it takes a great deal of diligence and dealing with the unexpected to keep everything running well and as planned.

Recently, I researched and planned a stay at a Club Med, for another family and mine, and then called upon Ms Steeves to place the booking. She took it on herself to dig around and negotiated an upgrade to the new deluxe waterfront rooms, at almost no extra charge, and what a difference that made to making our stay so great. The other family was unable to travel due to sickness and she helped get the full refund no problem.

We were once stranded abroad on a trip with our return tickets on Pan Am the week the company went belly up. A few phone calls back home to Marsha [on her personal 24/7 cell phone], and the alternate arrangements quickly fell into place to get home. These are the types of things a good travel agent can do that makes a real difference.

I have made multiple bookings over the past few decades with her agency and never a problem. I would strongly recommend and I will continue to use Ms. Steeves services for my travel and vacations. Disclaimer: Please note that specific wedding arrangements services has not been one of their services I have had occasion to use.

Dr. Lawson Baird, Vancouver BC
Victor W.
Married on 08/05/2023
People first, business second!
When it comes to planning a wedding, it can be an incredibly stressful time, especially a destination wedding! Marsha has been nothing but helpful throughout the entire process from start to finish and if there is a better person you can have on your team that will answer your call at 6am in a different time zone, she is your person. Throughout the process, we were able to research different resorts and we finalized on Dreams Tulum. We know when travelling with a huge group of people, logistically speaking, there will be no way everything falls in line, but this experience came close. What sealed the deal was that Marsha and her team were constantly on the clock, ensuring all the guests had the greatest experience. With over two decades of experience, there's no other industry titan you want in your back pocket. She is the most experienced one on the market and I would highly recommend her. People first and business second is what I gathered. No matter the hiccup or error that was completely unrelated to her planning (mainly airlines and resort), she jumped on the matter right away and resolved everything immediately.

If you have the chance to do the wedding planner services with Harumi, you must go for it. I couldn't believe it, but we planned everything out in 90 days. I guarantee you will have a person on demand who serves your vision and needs relentlessly. We had so many backs and forth with vendors and I couldn't imagine doing this without her help! She listens, acknowledges, and provides multiple solutions and always looks out for the bride and groom first. You'll need her there for the travel services because wow, that is worth a million words.

If you're looking for a travel wedding agent, we have done our research in and out and with so many moving parts and factors, you want someone that has done it all. This team will go on to create many more experiences and I truly hope you get the chance to cross paths with them when it comes to yours.
Ryan
Married on 22/01/2023
Large wedding party to Mexico
Marsha was the most unprofessional, unorganized, inconsiderate person my family and I have ever dealt with for vacation planning. I would rate her and her company 0/5 if I could. Her emails were riddled with spelling mistakes, she charged rooms to the wrong credit cards, and had different names of people in different rooms. She separated half of our group which led to them flying at different times as our group with direct flights, our 6 hour travel time turned into over 14 hours for them; leaving them with the worst travel experience they have ever had. If you want a headache and a terrible experience definitely go through Marsha. She will gladly make you not want to travel again.
Are you interested?
Request pricing
Deals
Offer
Extra Extra Read all about our Promo Package Offer!
Expires on 31/Dec/2023
Meet the team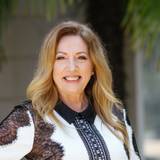 Marsha Steeves
Owner & President, CTC, WPICC, DWC
I attribute my success to "Passion". My passion has enabled me to stay dedicated and committed to a most fulfilling and rewarding career of over 35 years consulting the traveling public. I have had the good fortune of traveling to over 43 countries and truly believe that "Travel is a university without walls."
As Saint Augustine once said "The World is a book and those that do not travel read only one page."
Travel provides an enlightenment that gives to a much broader perception and ignites positive change. It sometimes can be leaving our comfort zones we have become so accustomed to. I can honestly say "Travel" has left a huge imprint on my life and left me with many cherished memories and it is the very reason I could only wish others the opportunity to experience the same.
My travel credentials I hold with Nationwide Travel College, ACTA and CITC. Wedding Planning with WPICC & DWC. I find great satisfaction in using my skills of qualifying my clients and matching them to that perfect destination experience. Whether it's a destination wedding or a honeymoon, I endeavor to always provide the highest level of service and expertise.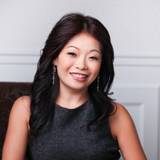 Harumi Suzuki
Wedding Planner, WPICC
Harumi has helped many Vancouver couples plan their celebrations over the last 20 years. While doing so, she has formed a network of reliable resources and contacts in all aspects of the wedding & event industry. She is certified with WPIC (Wedding Planners Institute of Canada) and is recognized for her dedication to going the extra mile with every destination wedding she takes care of. She loves the creative and artistic side of wedding planning, as well as working with wonderful people throughout the journey of their big day! Her ability to stay calm in stressful situations leave her clients and colleagues gratified and happy to work with her again.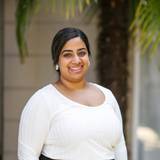 Puneet Dadiala
Destination Wedding Specialist
Puneet is a Destination Wedding Specialist, specializing in "Indian and Sikh Weddings." Her background and expertise is in event/wedding planning.
Map
Open Map
1338 W 6th Ave #204 V6H 1A7 Vancouver&nbsp(British Columbia)