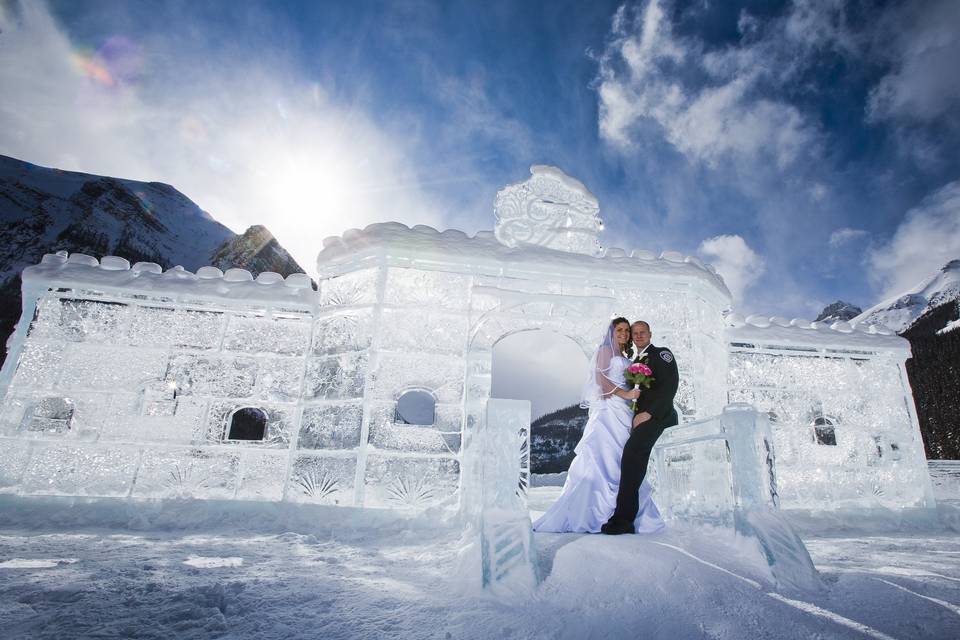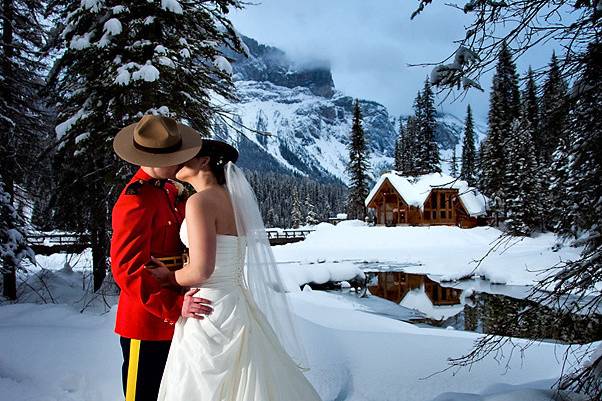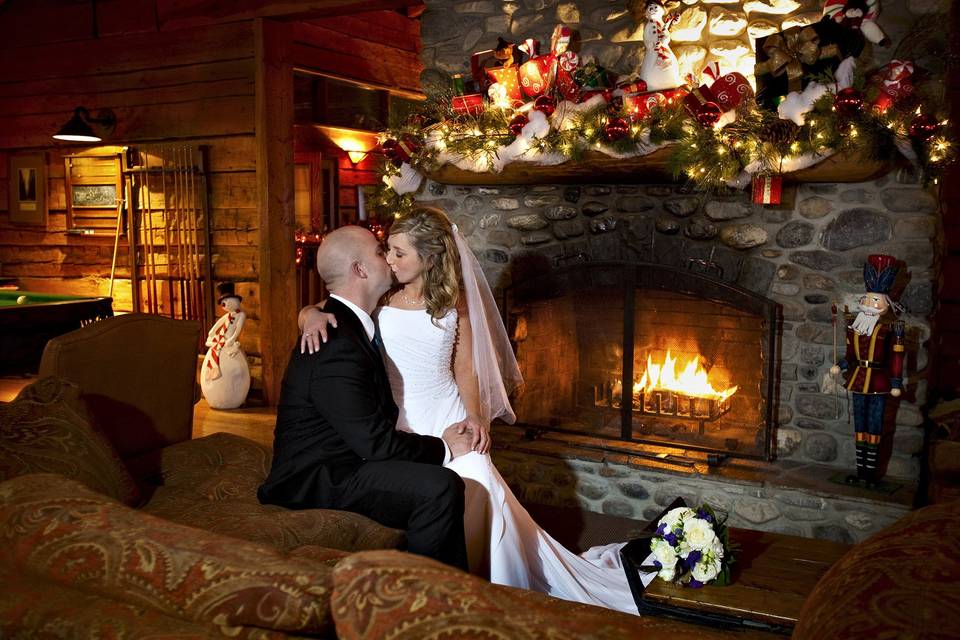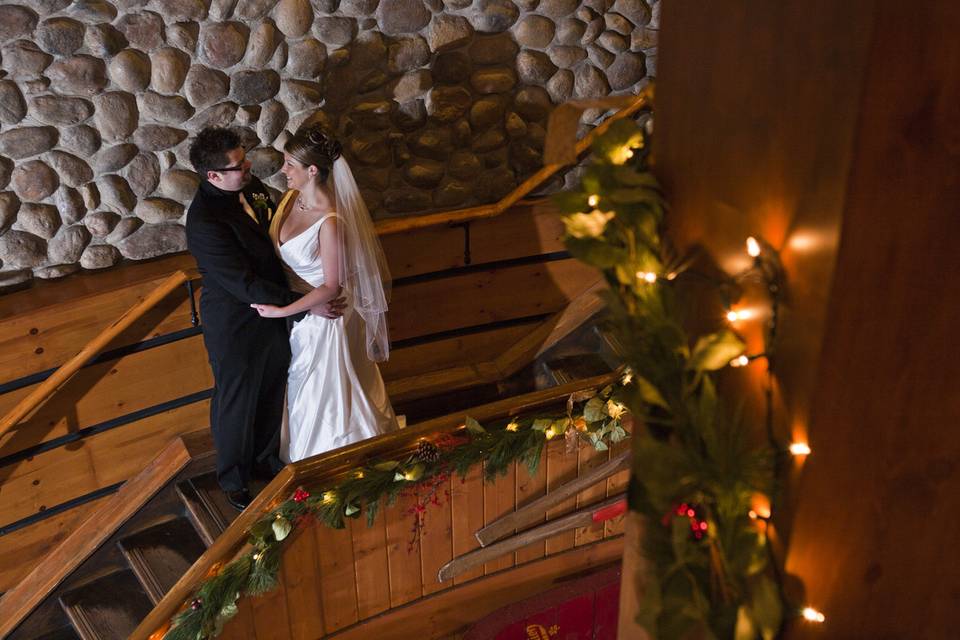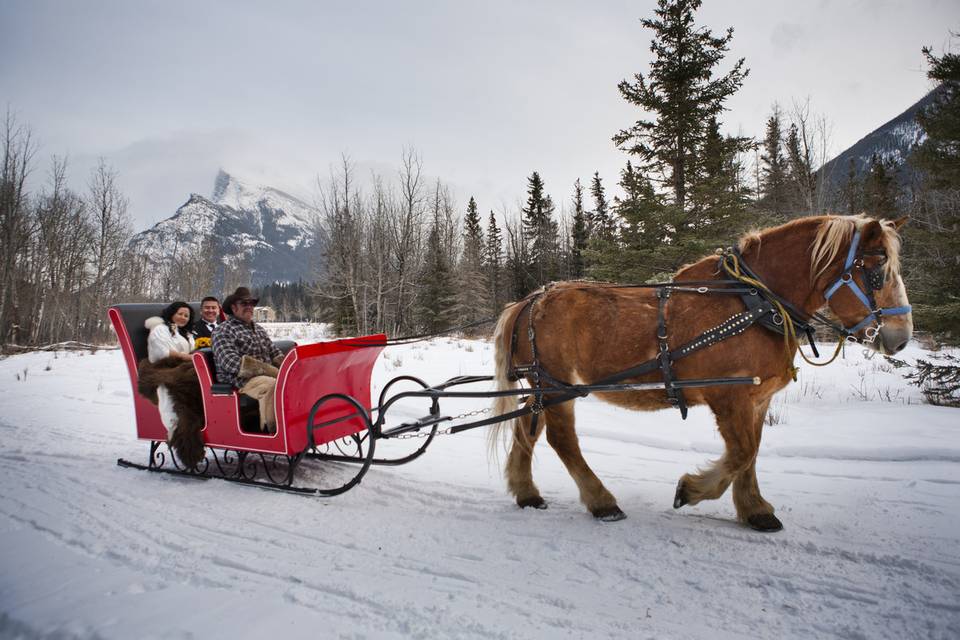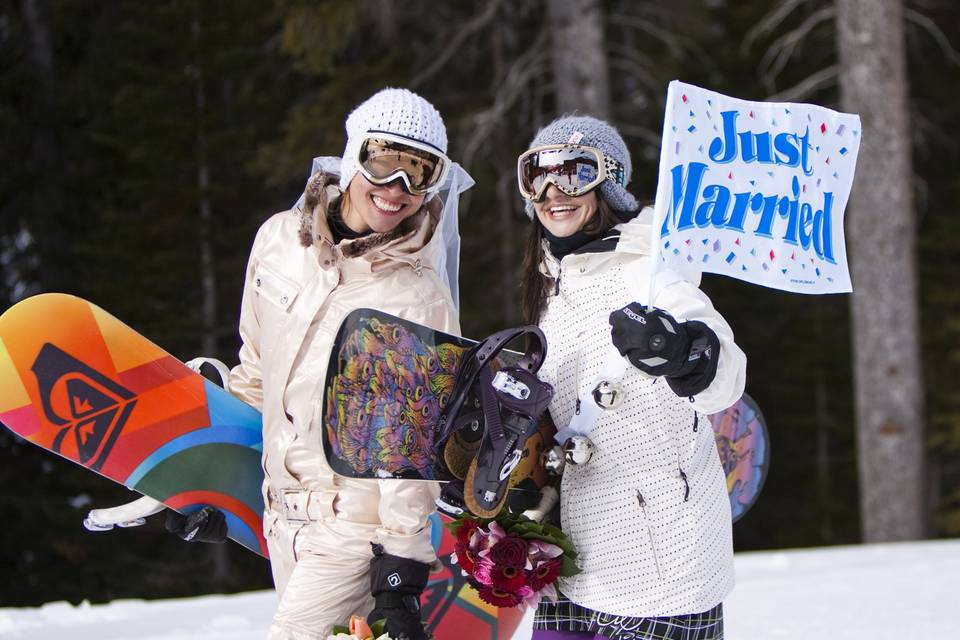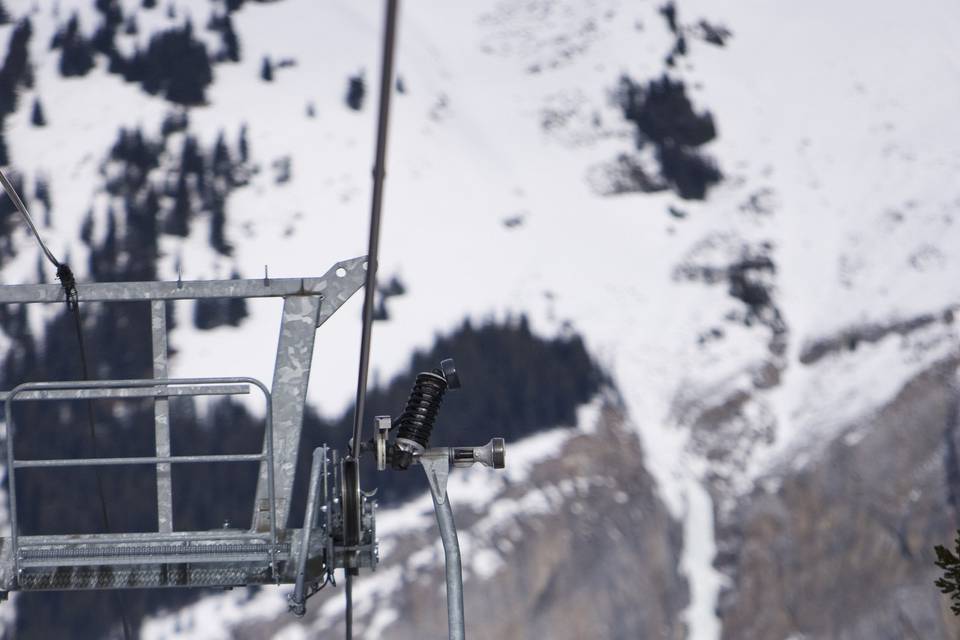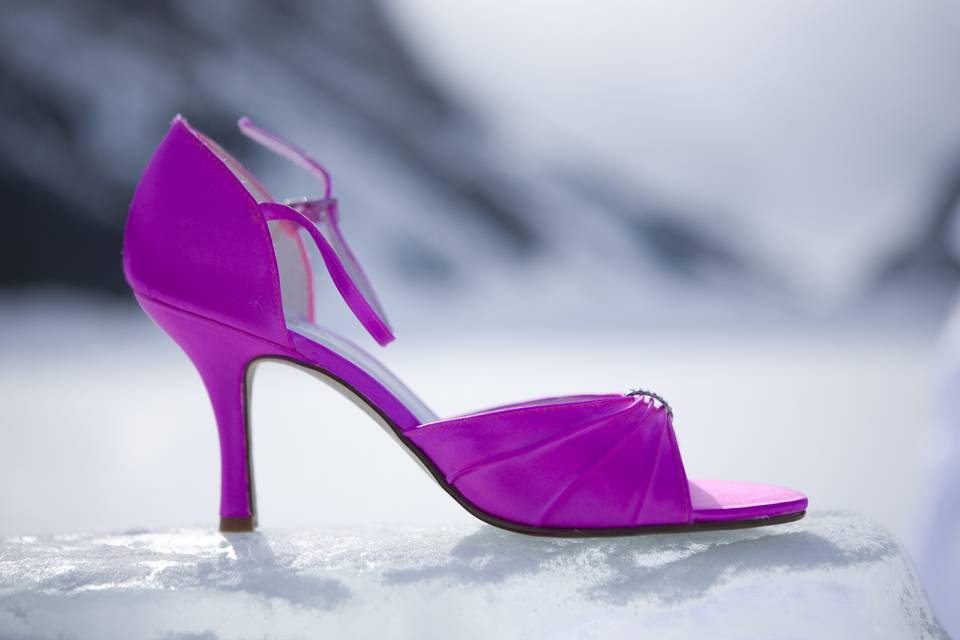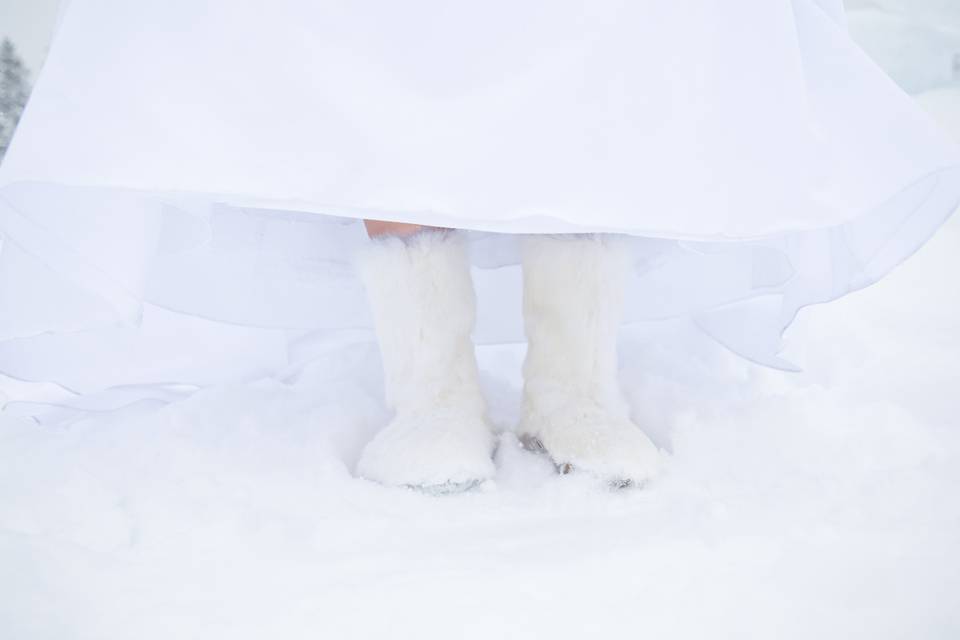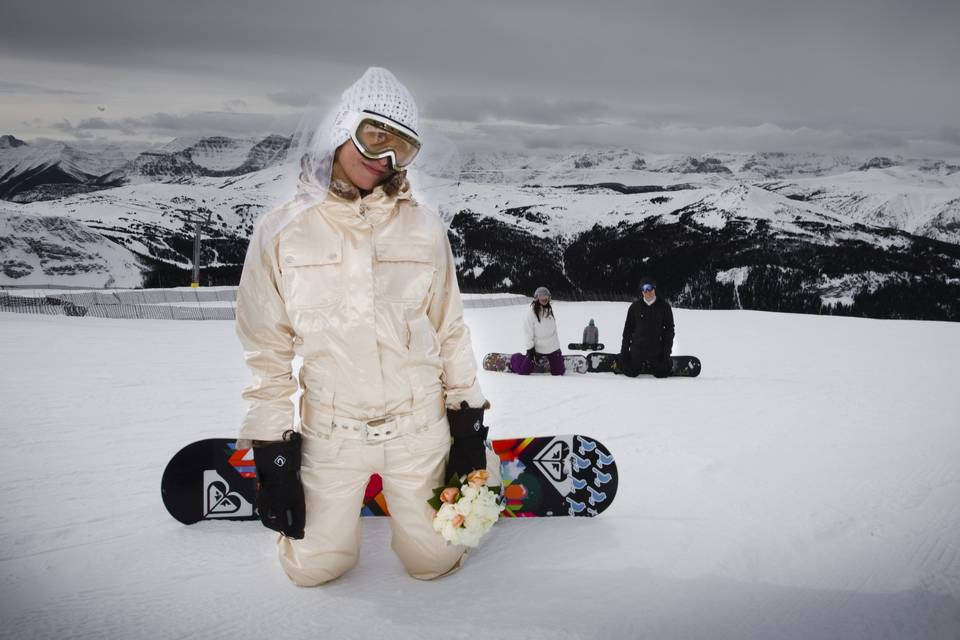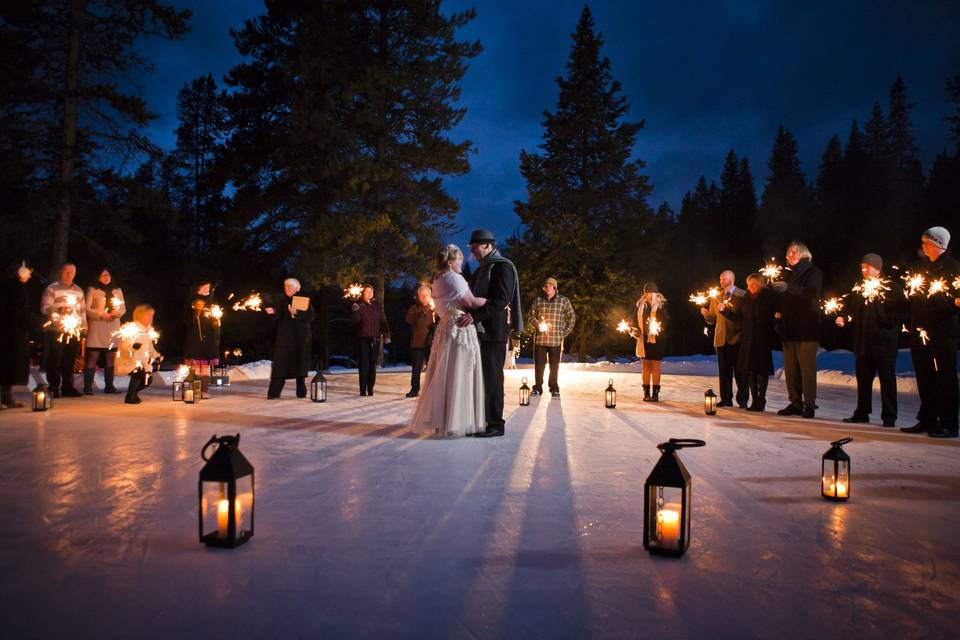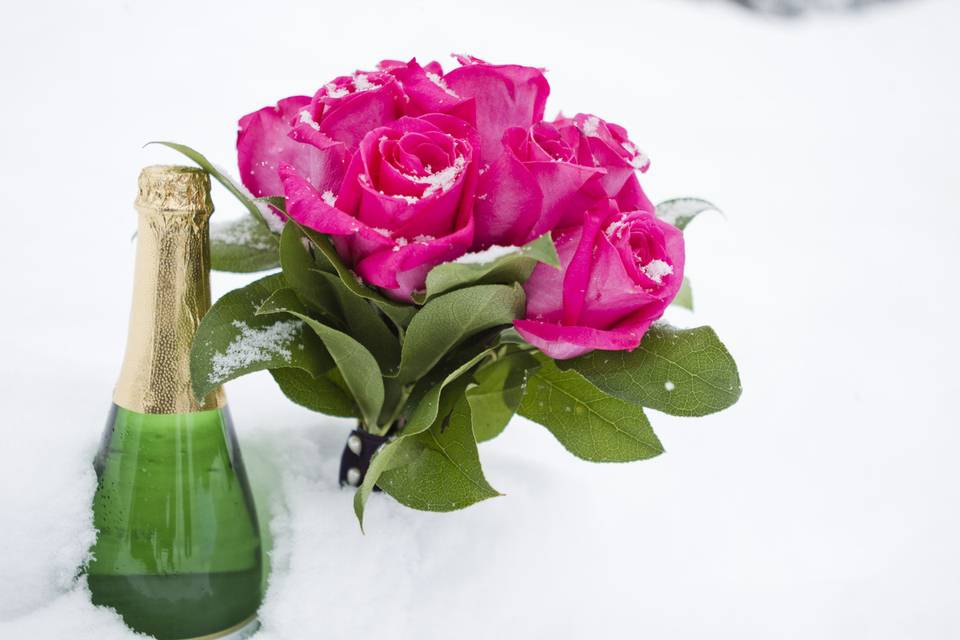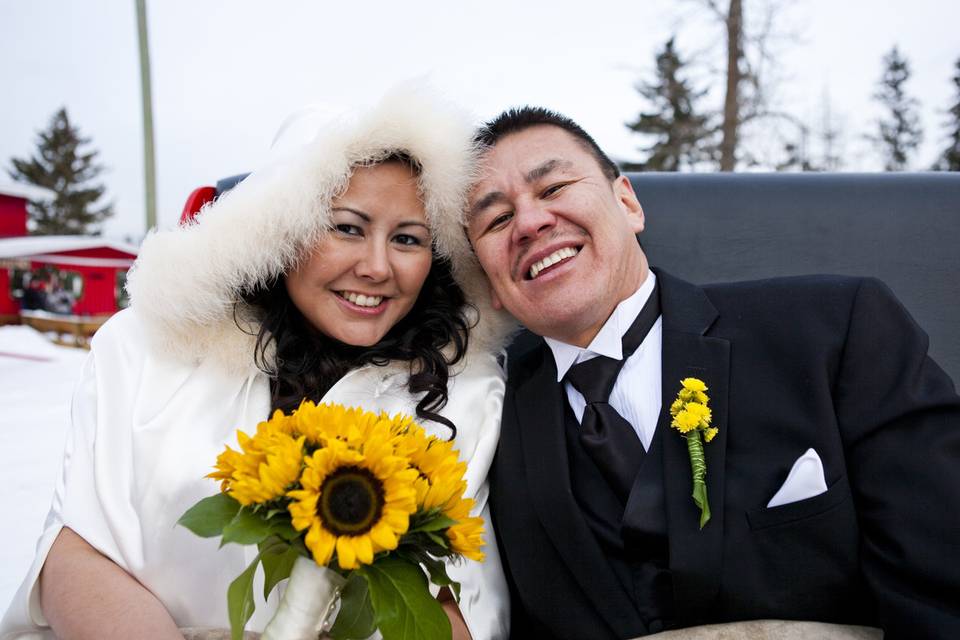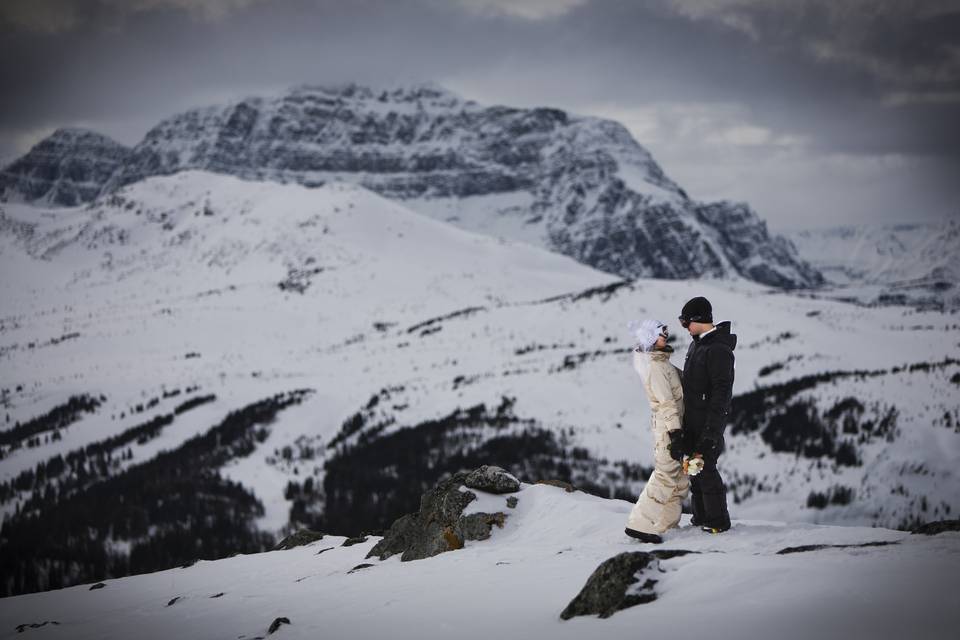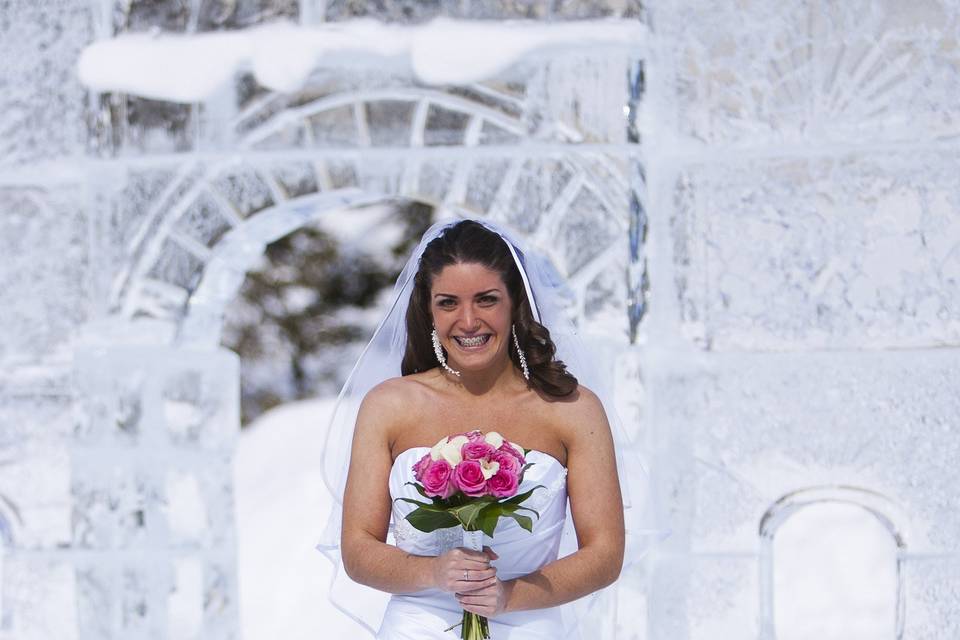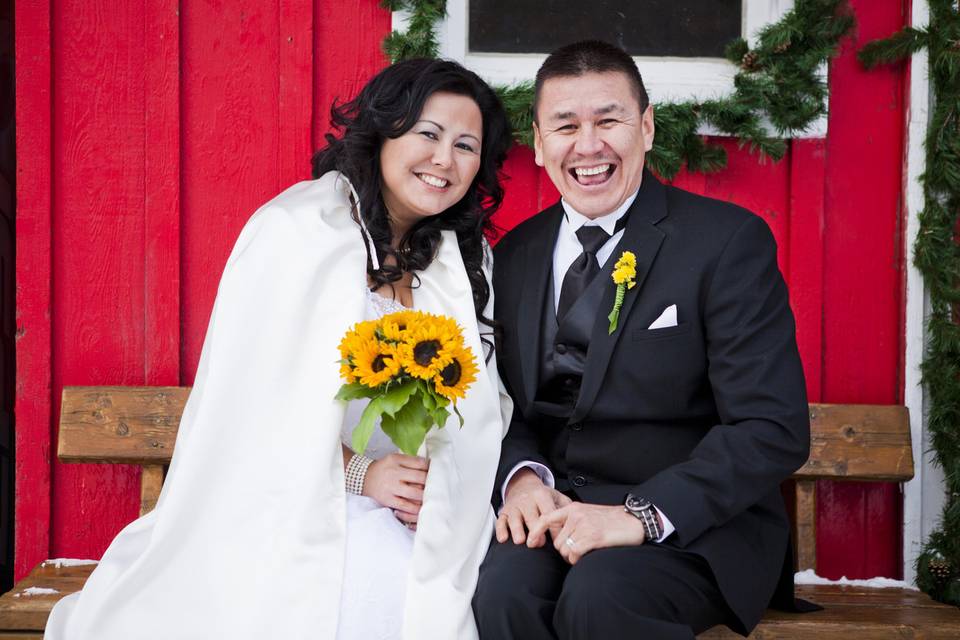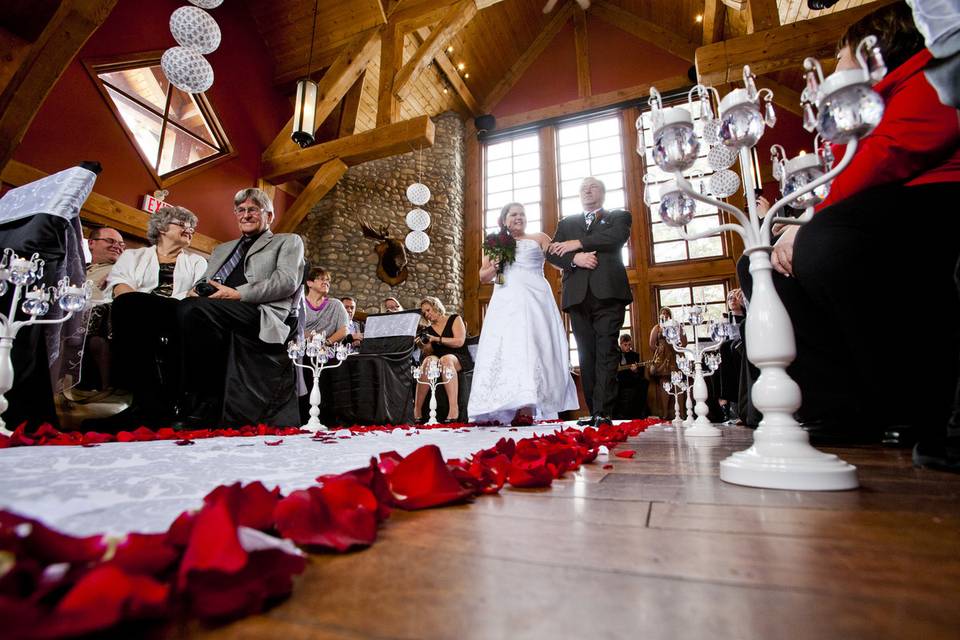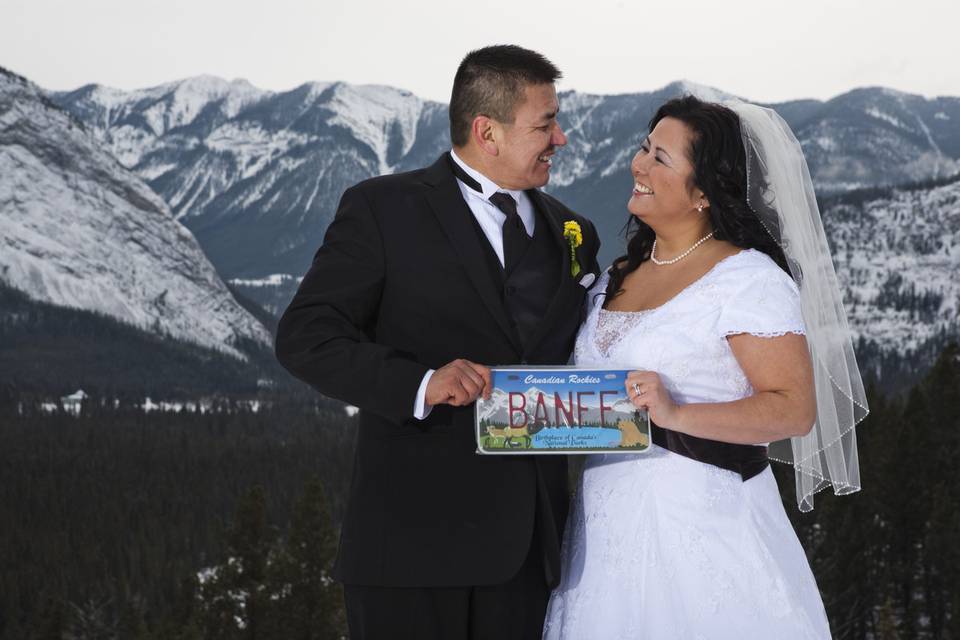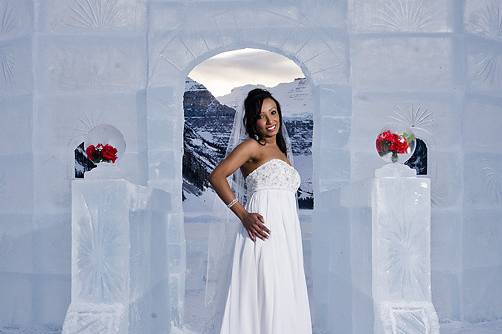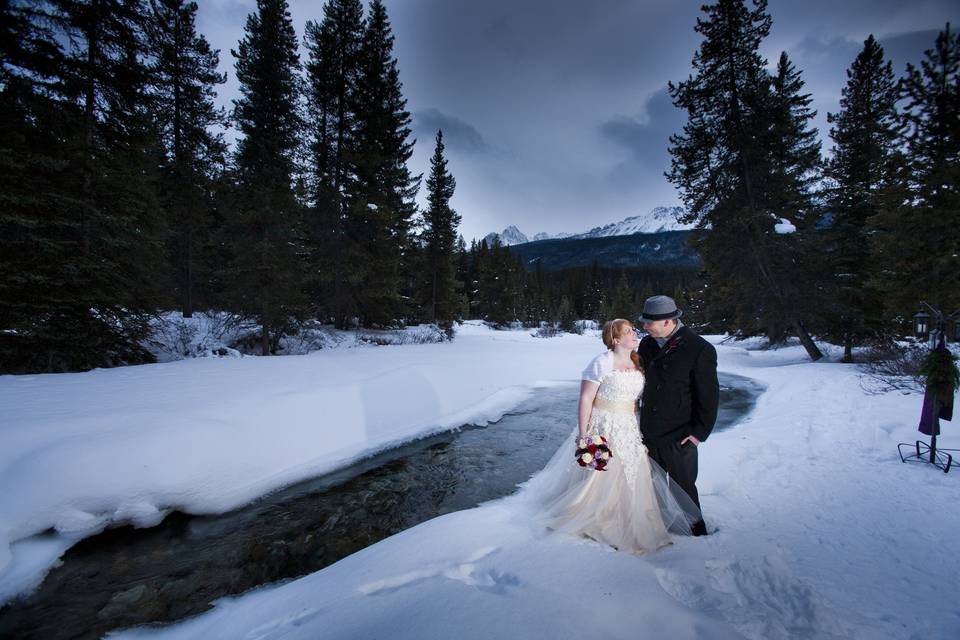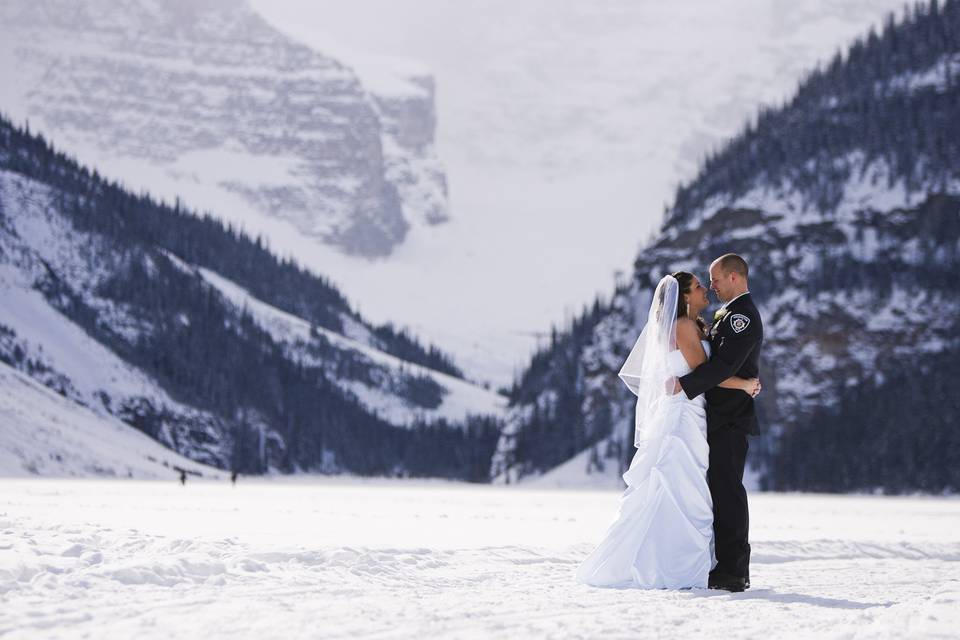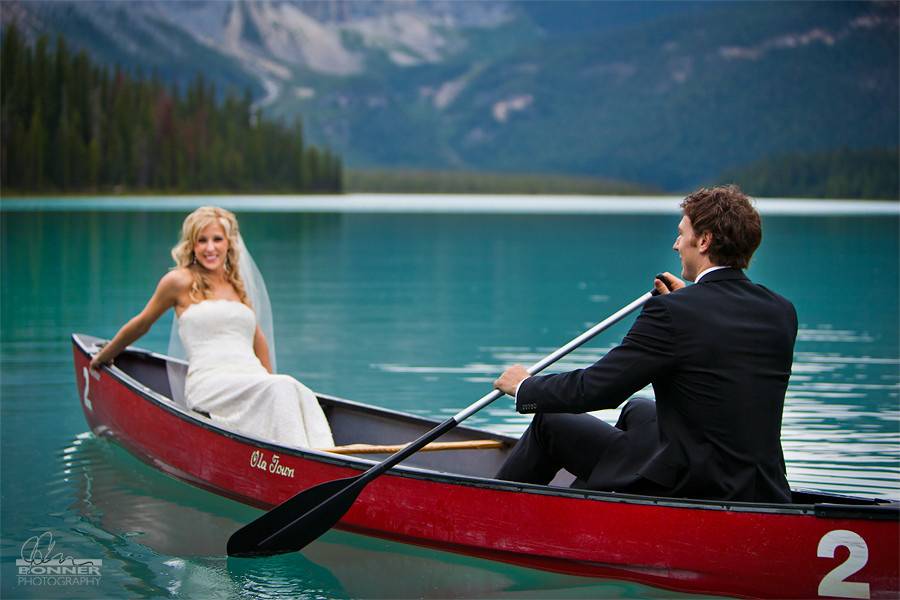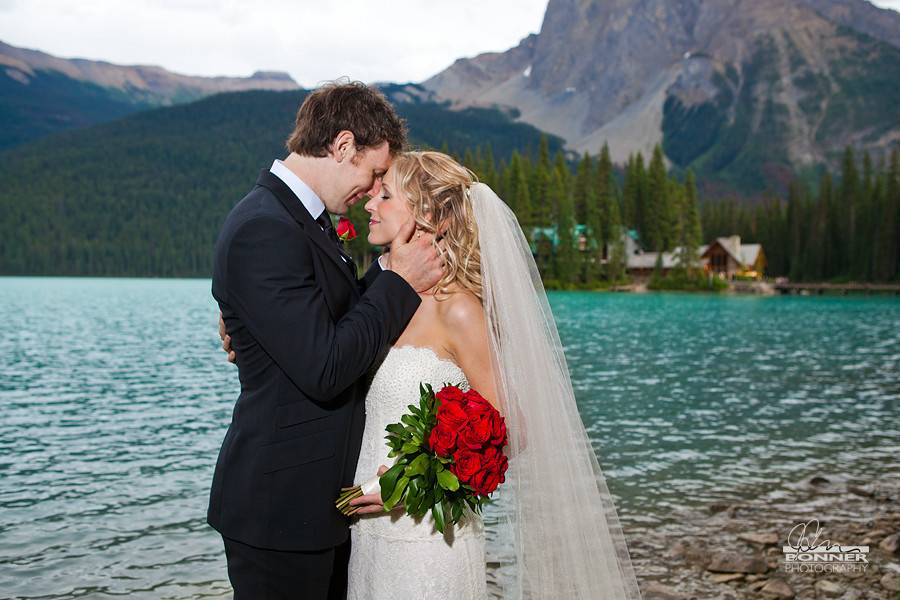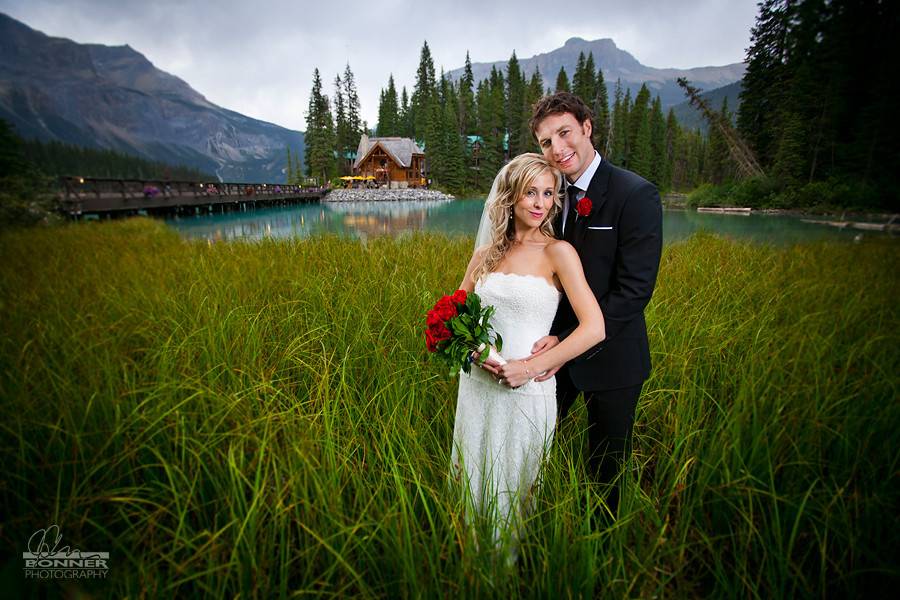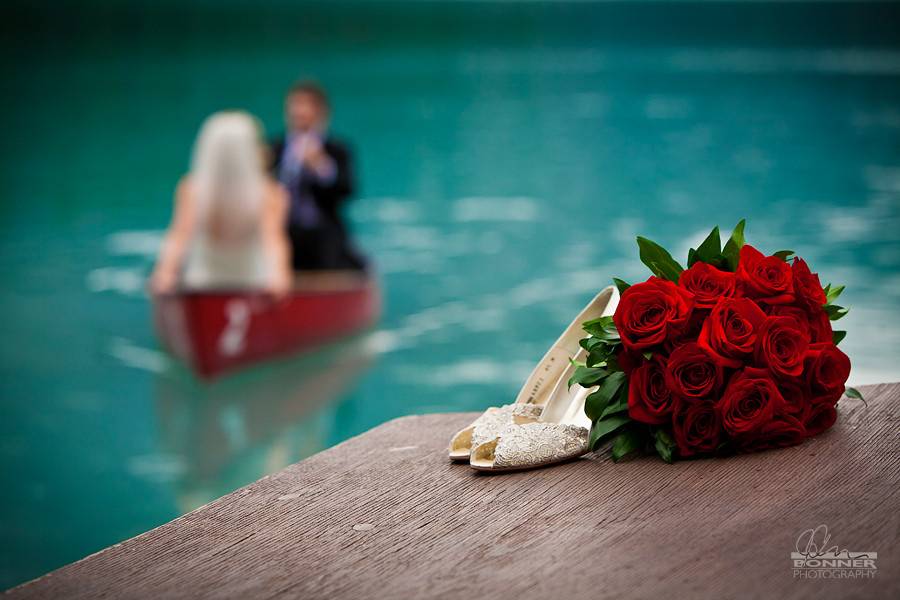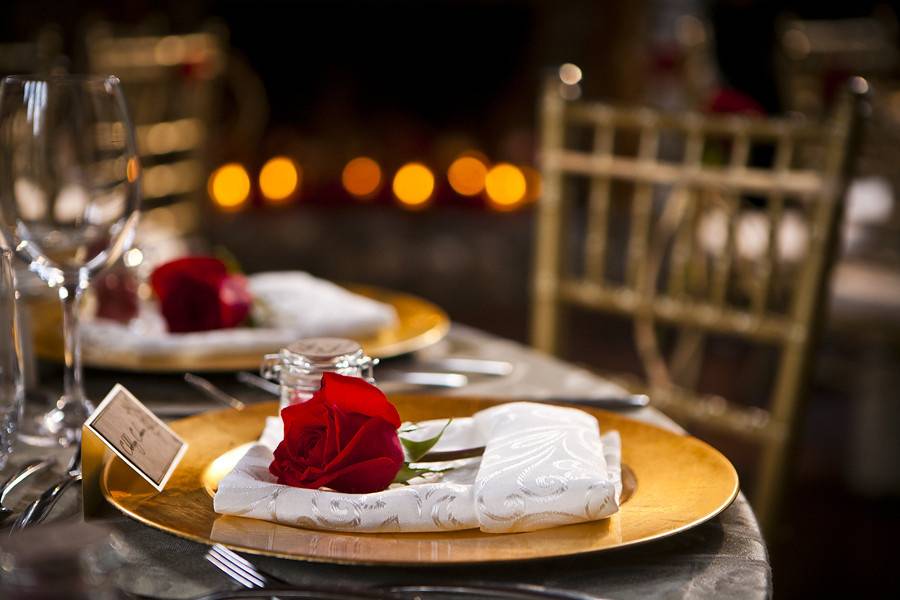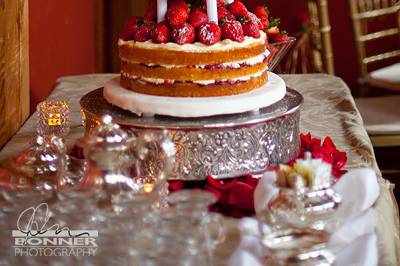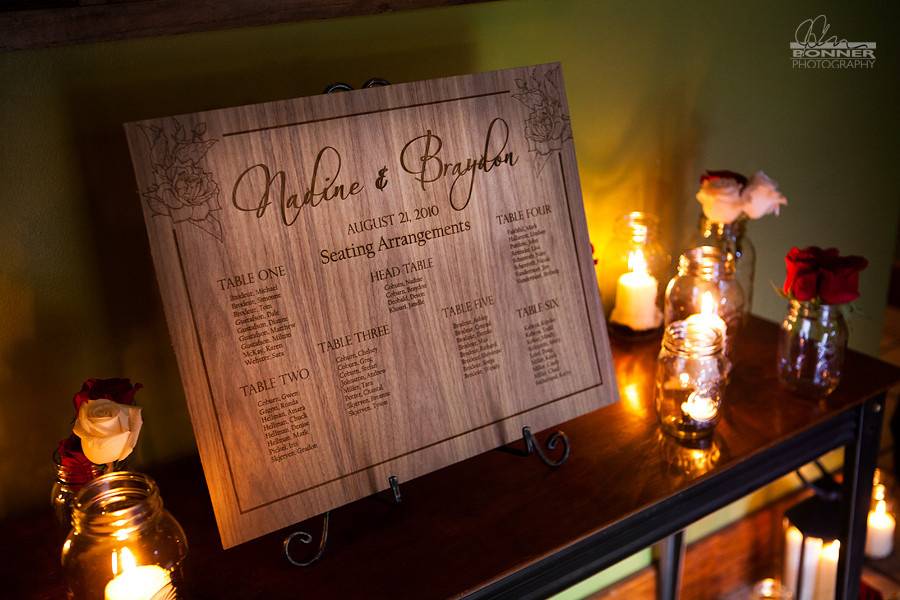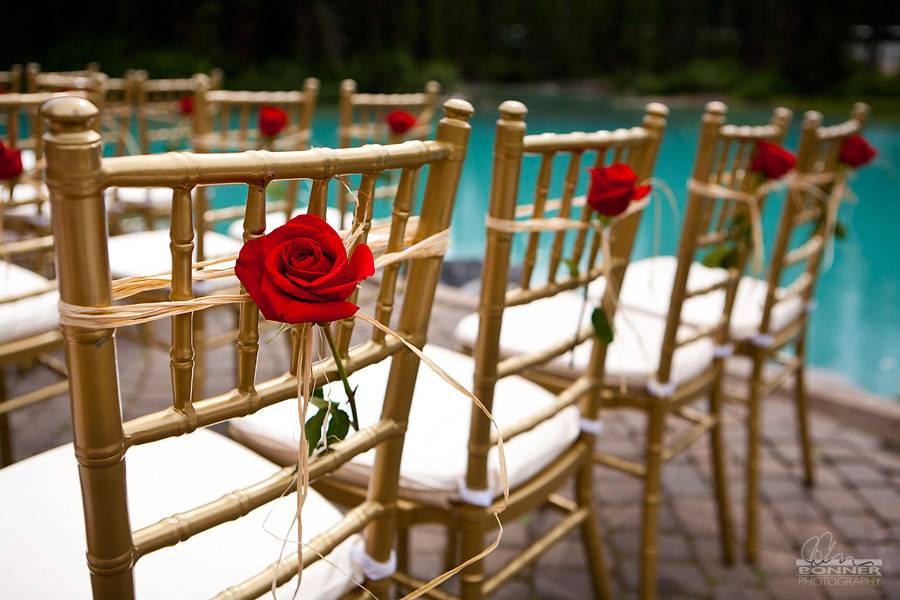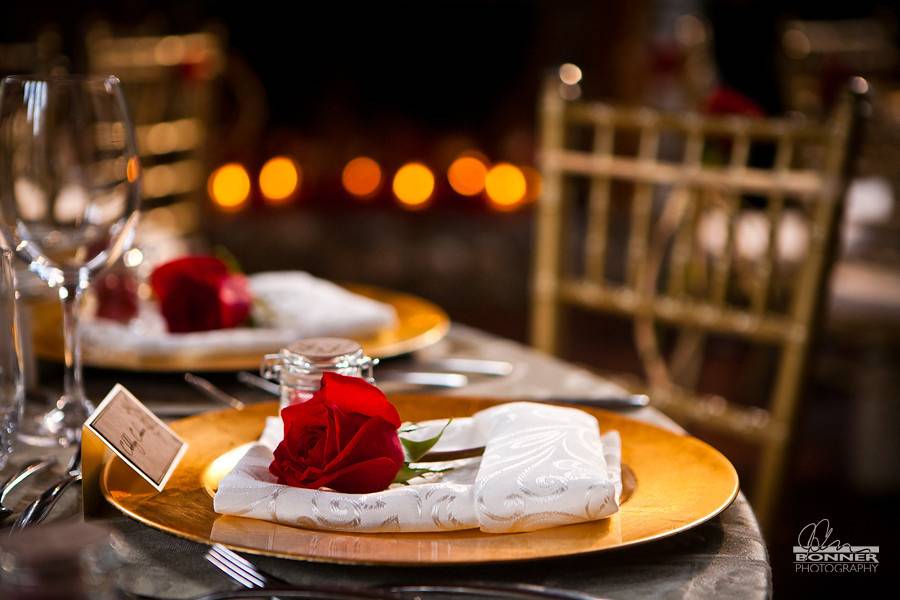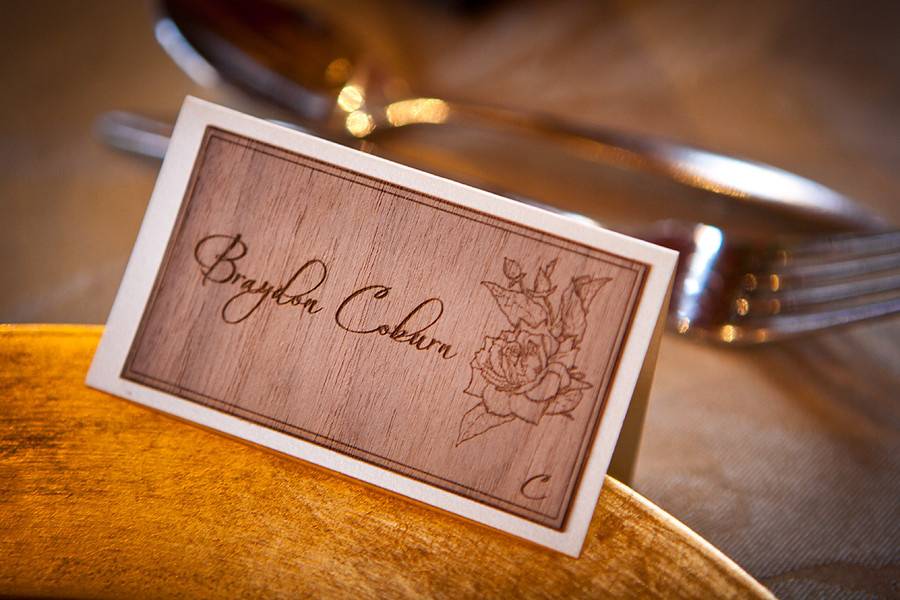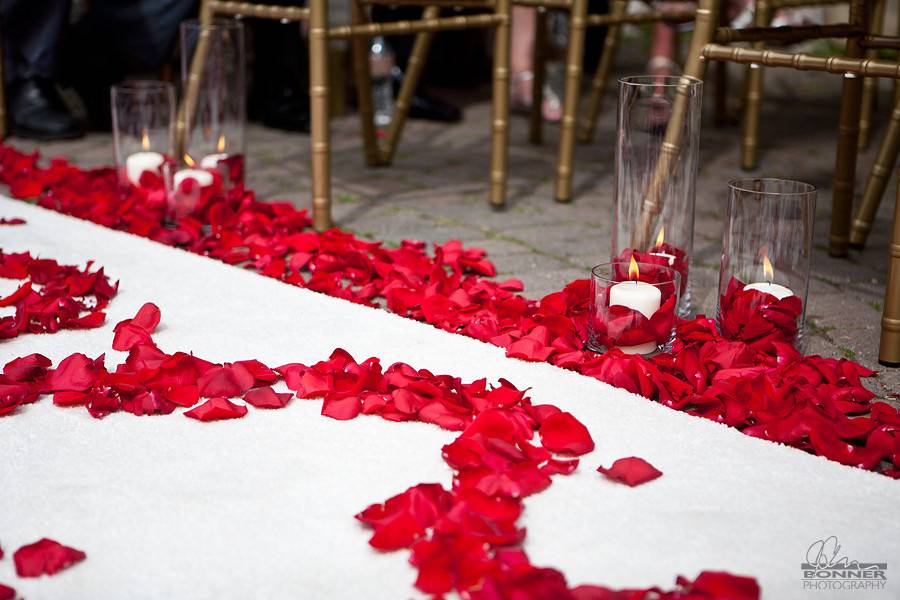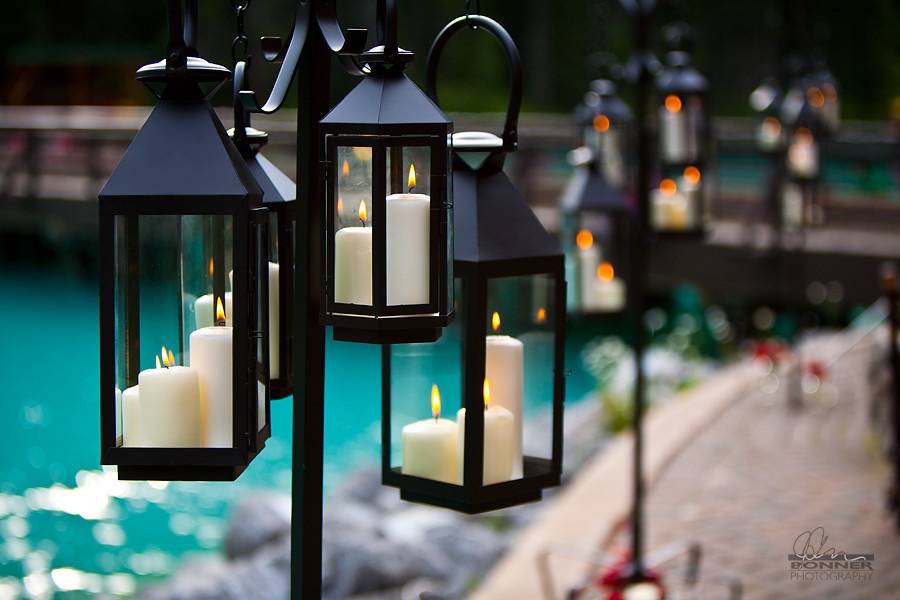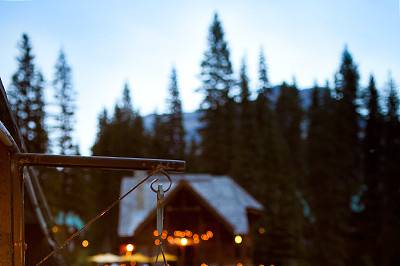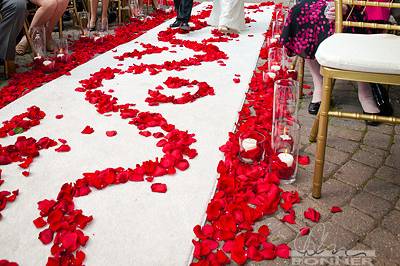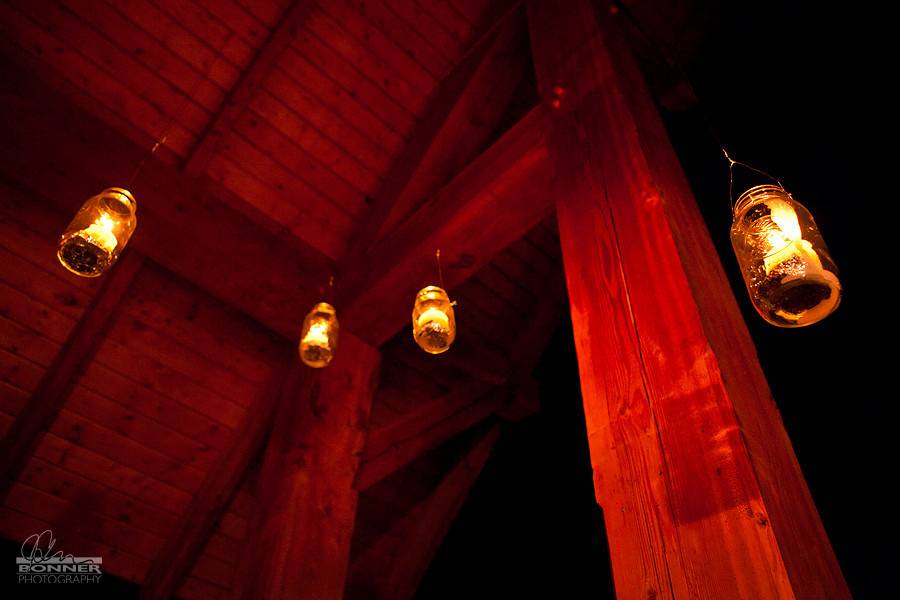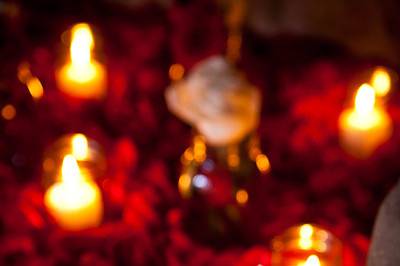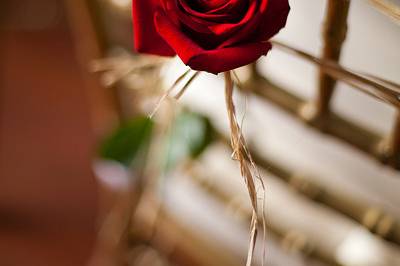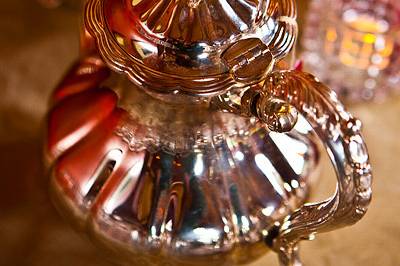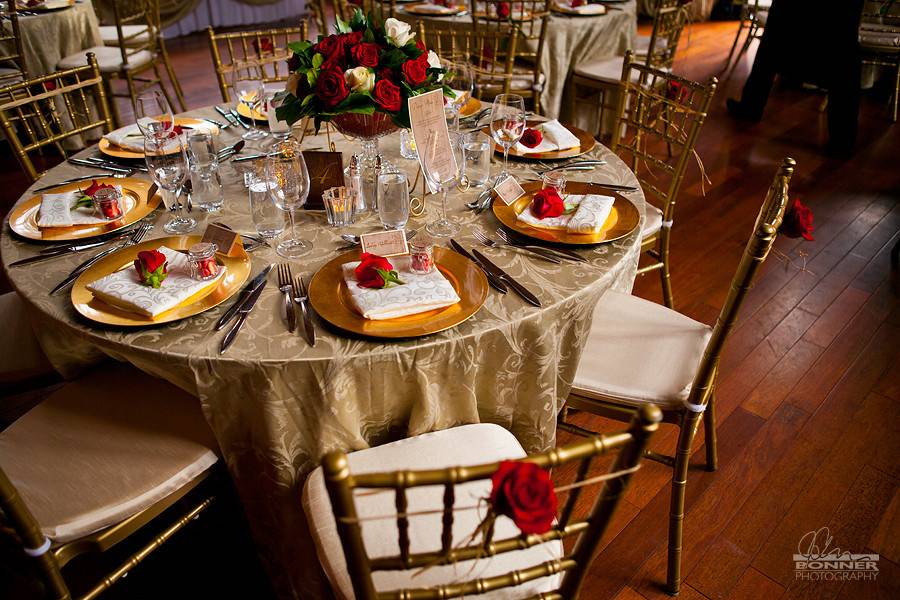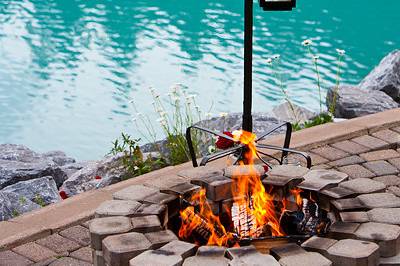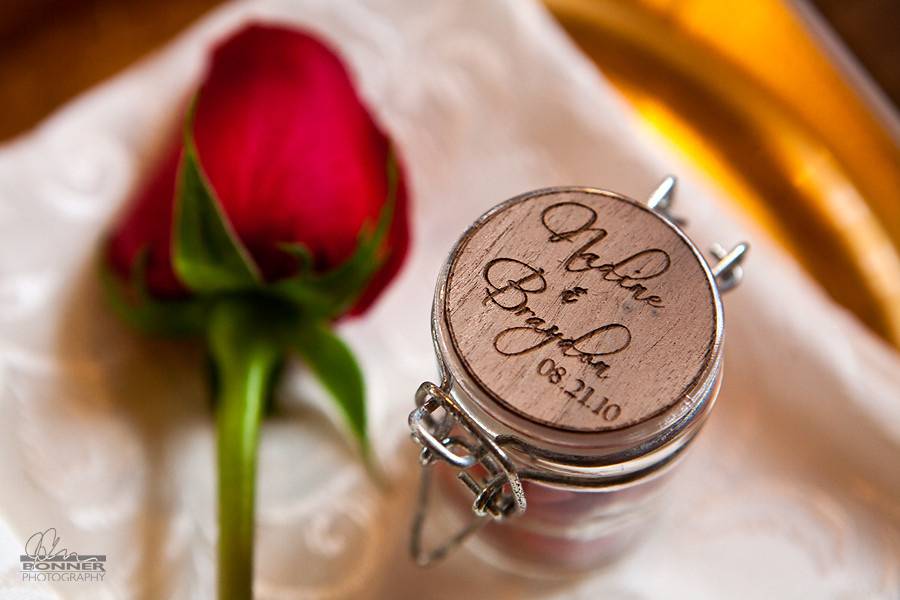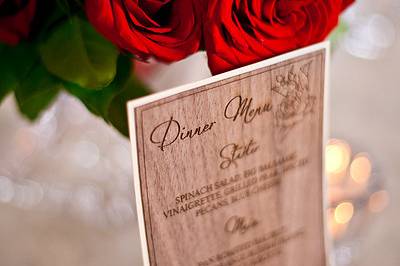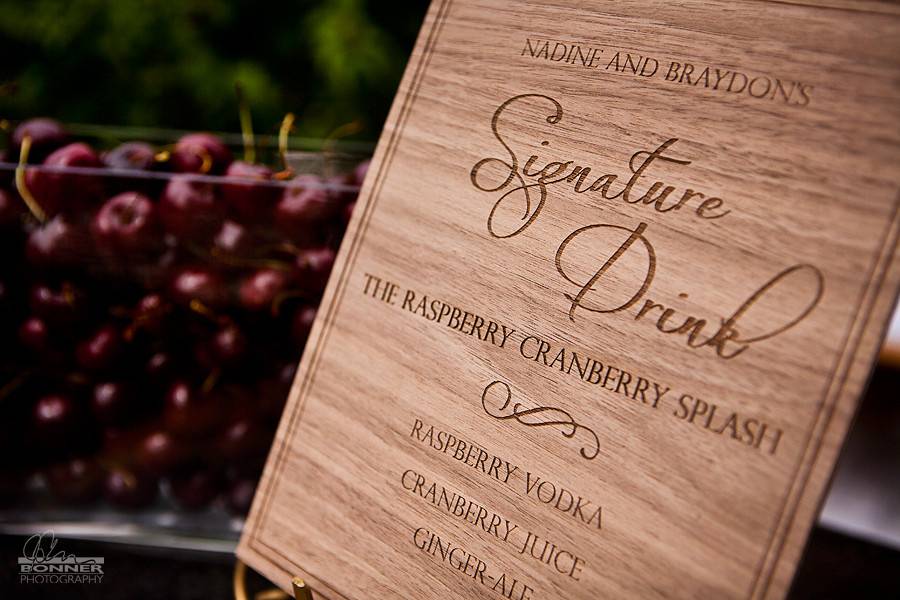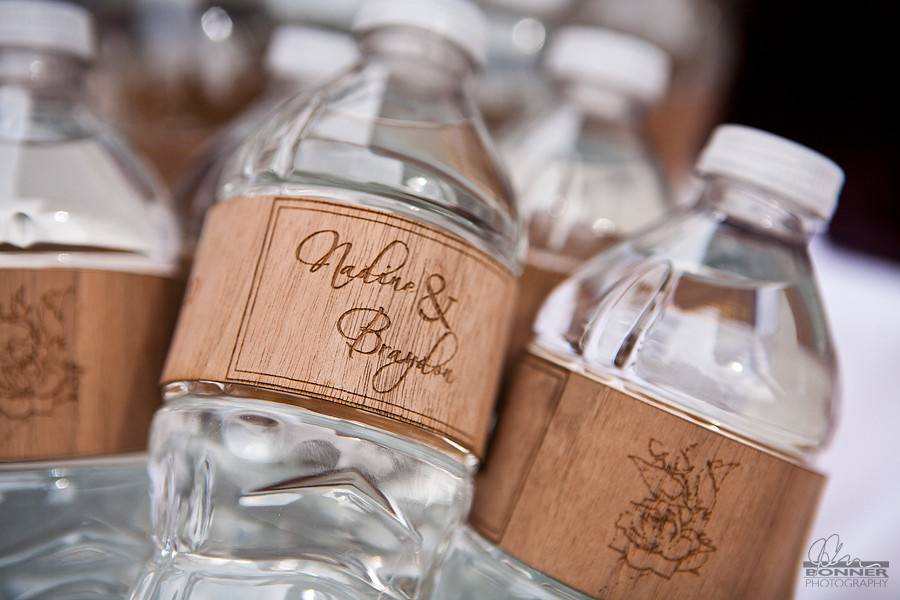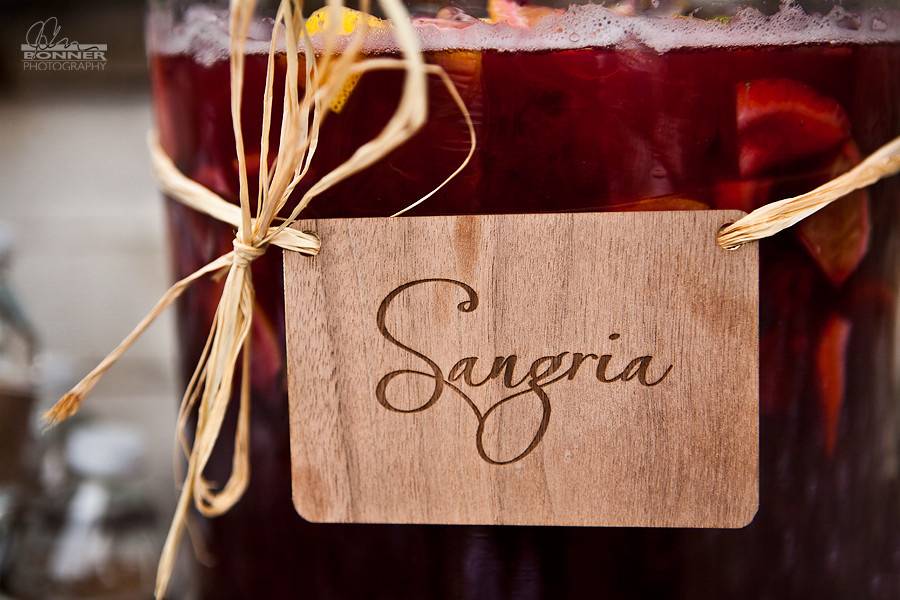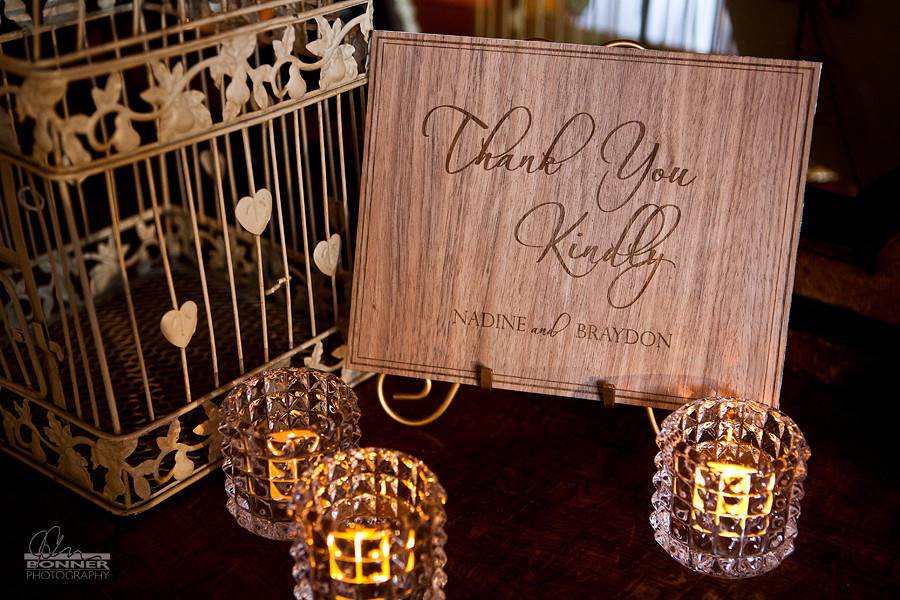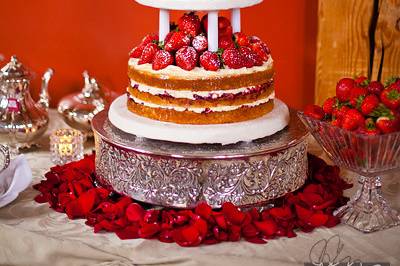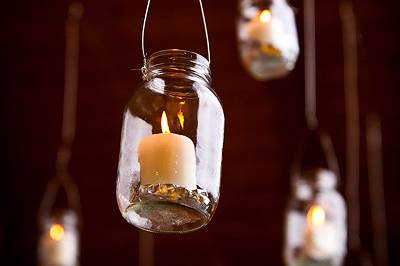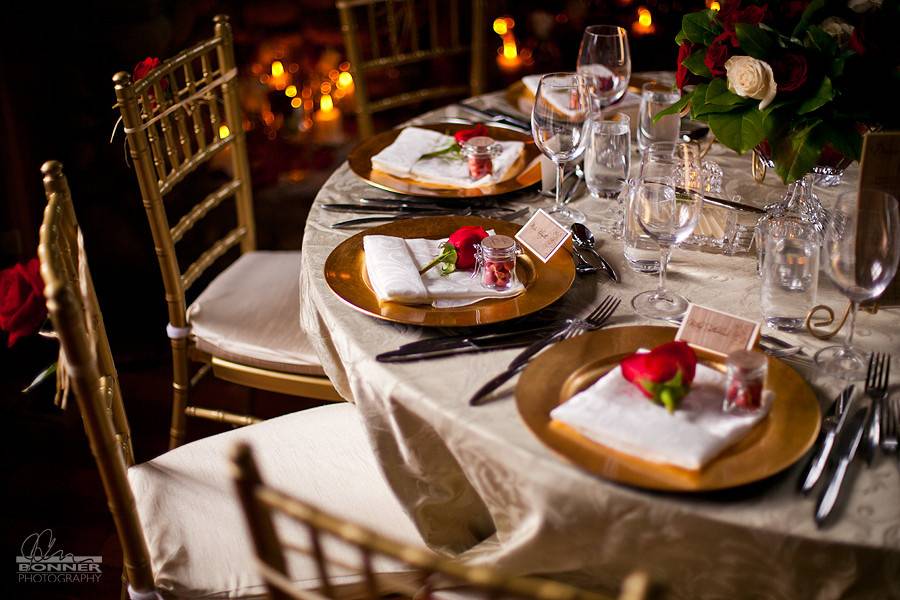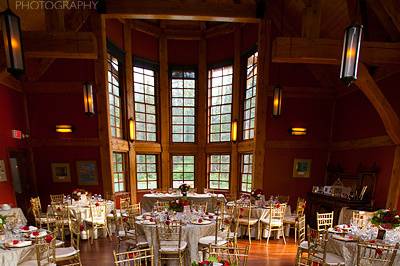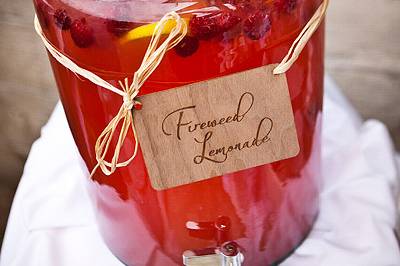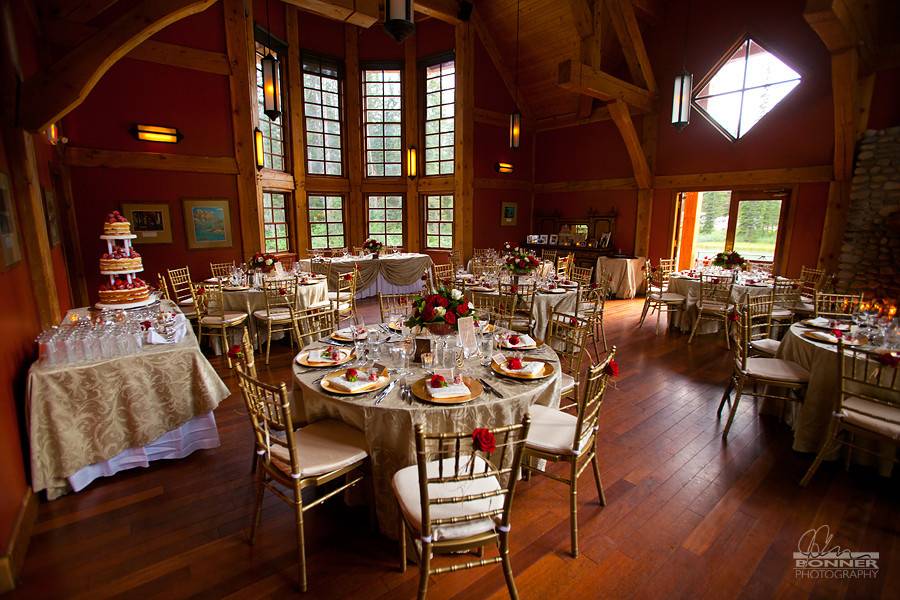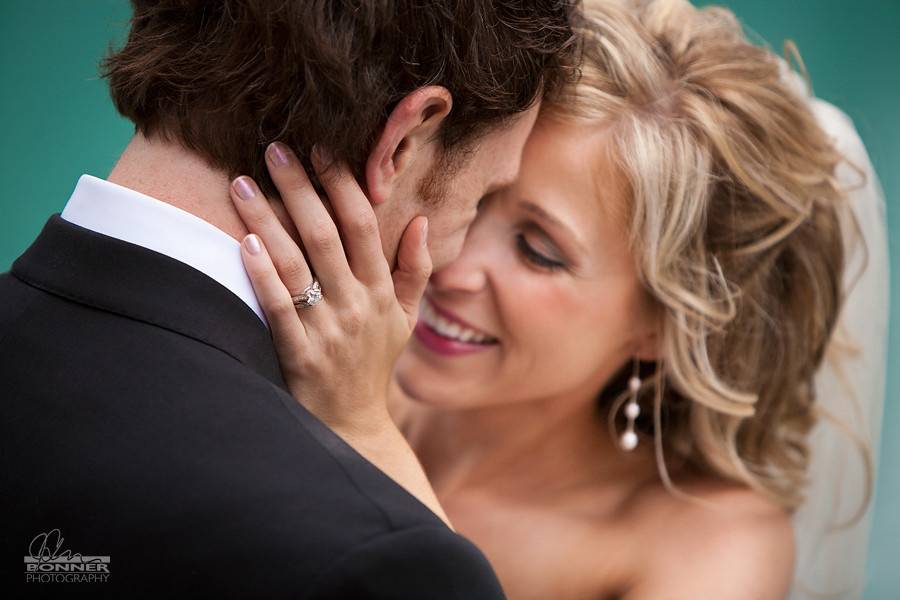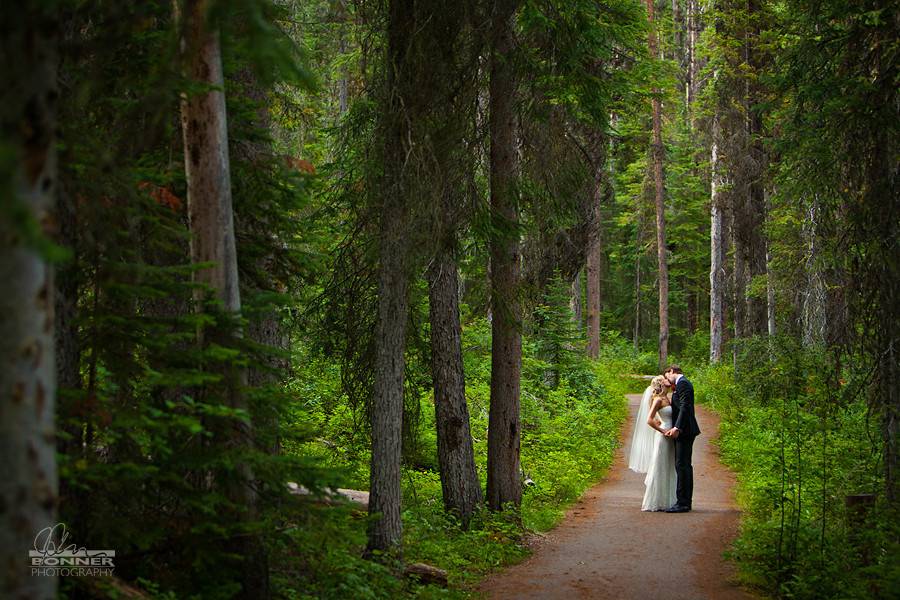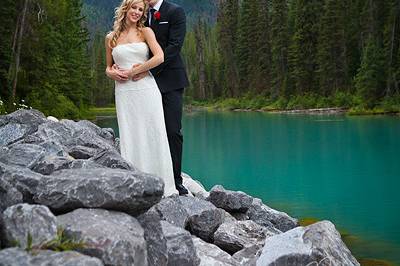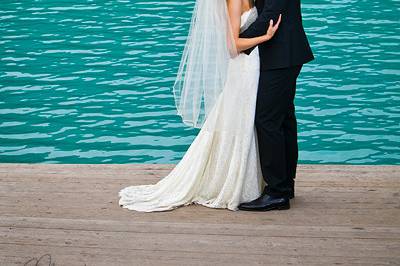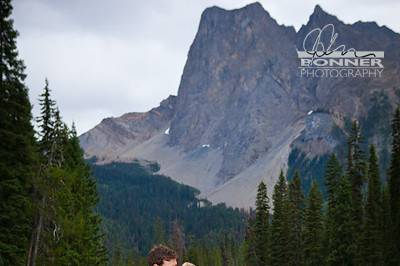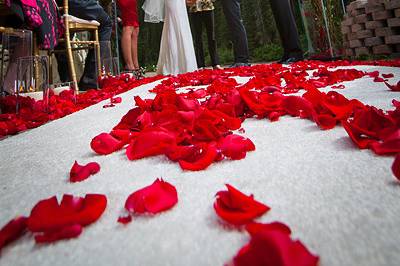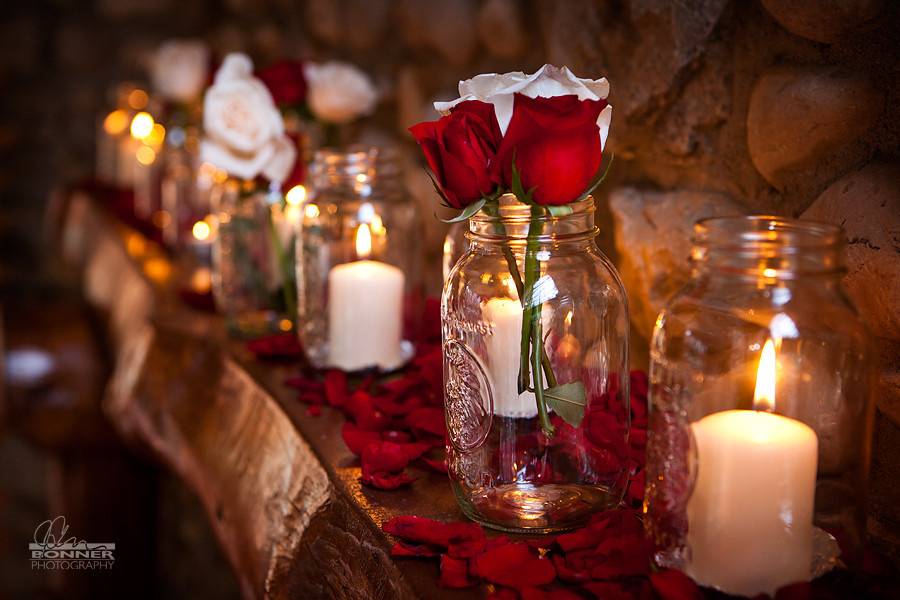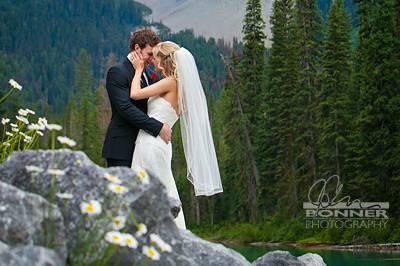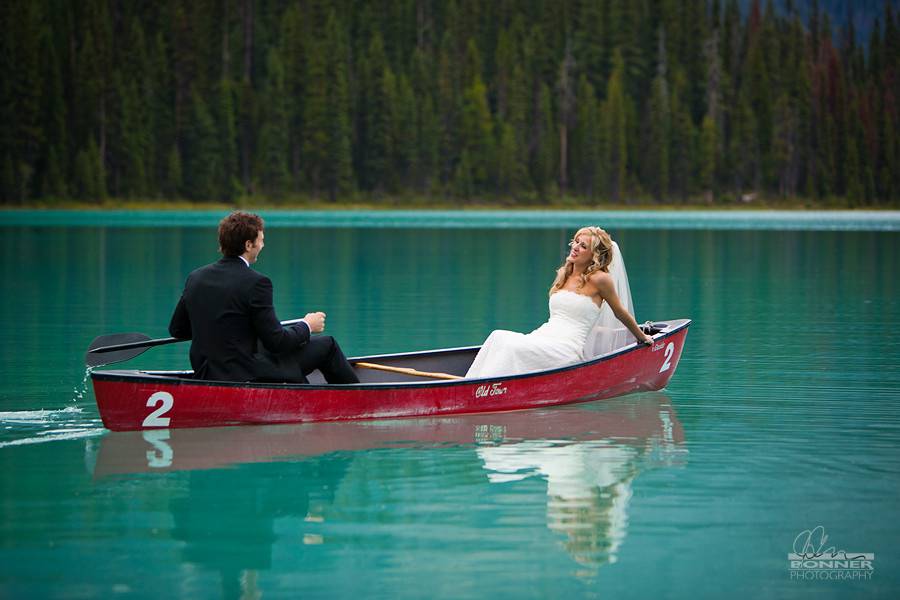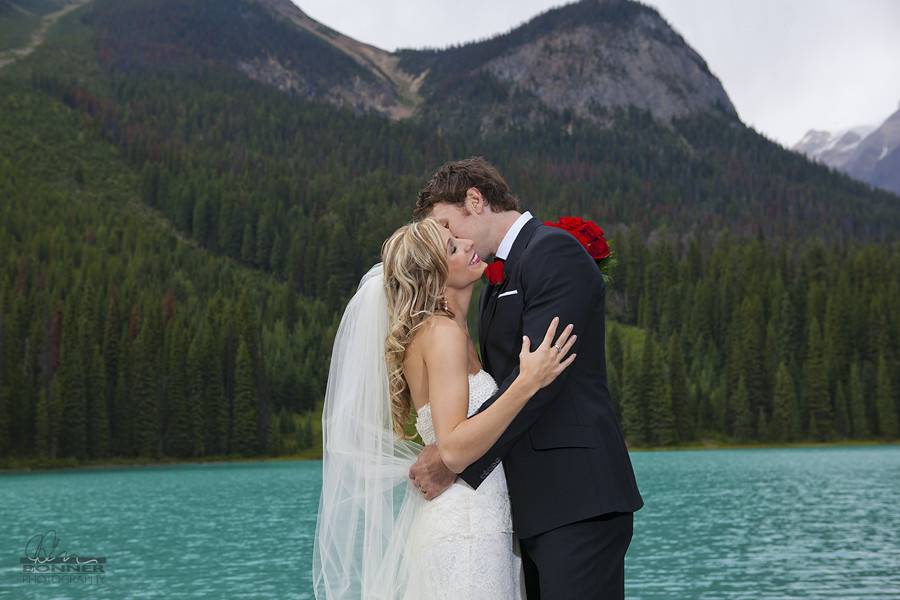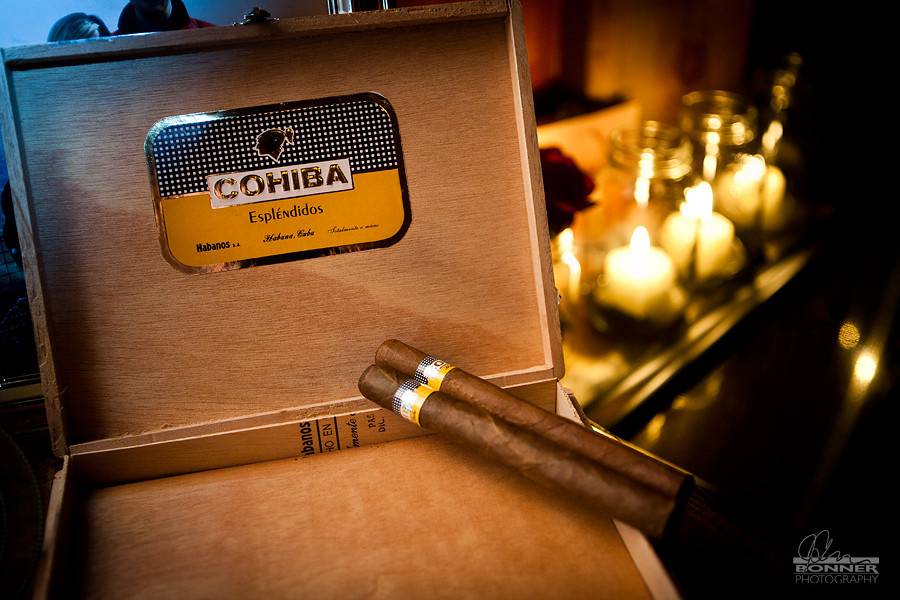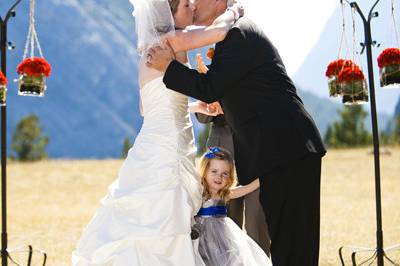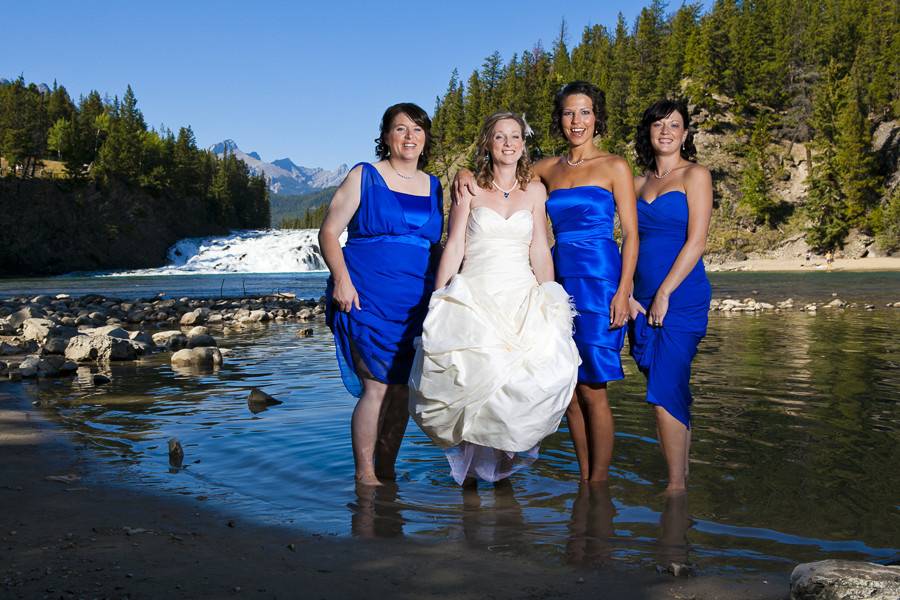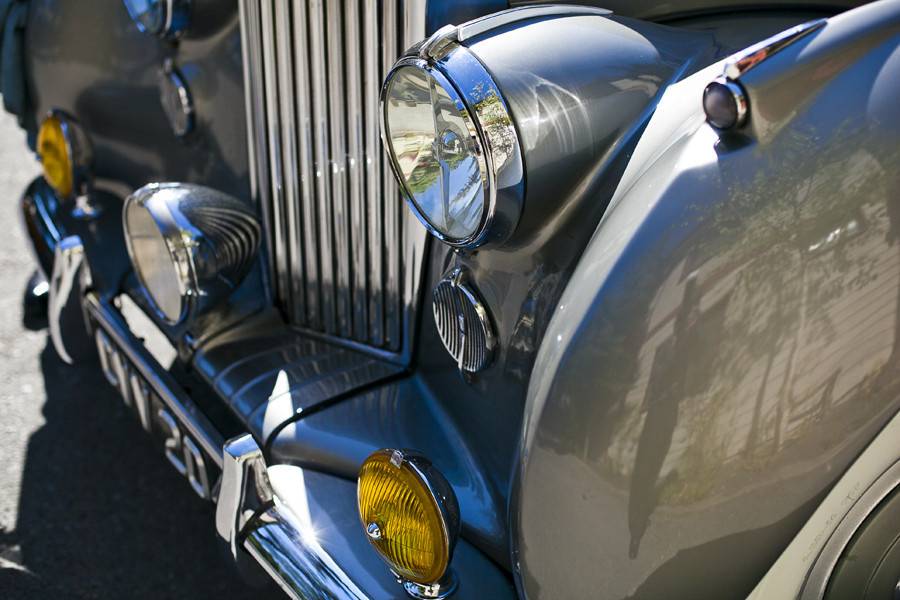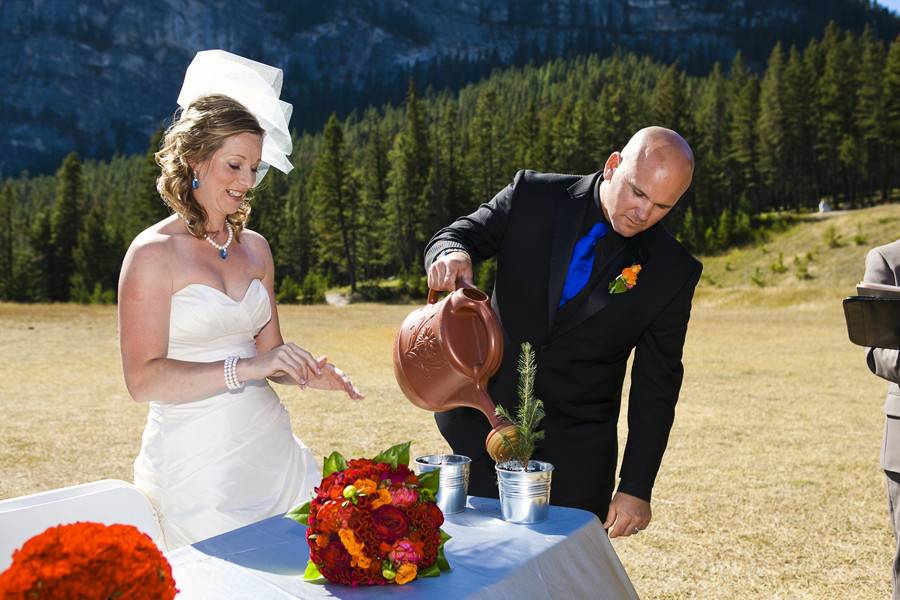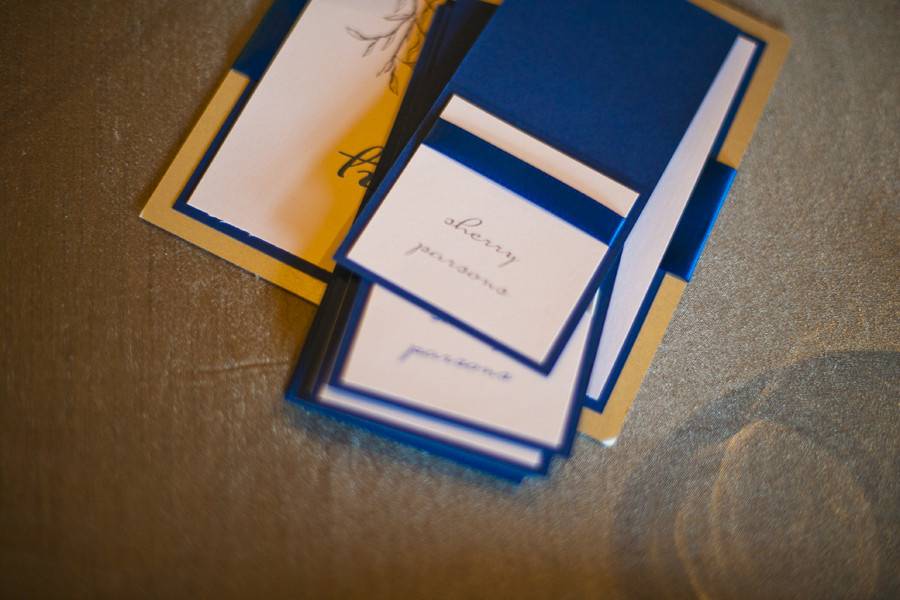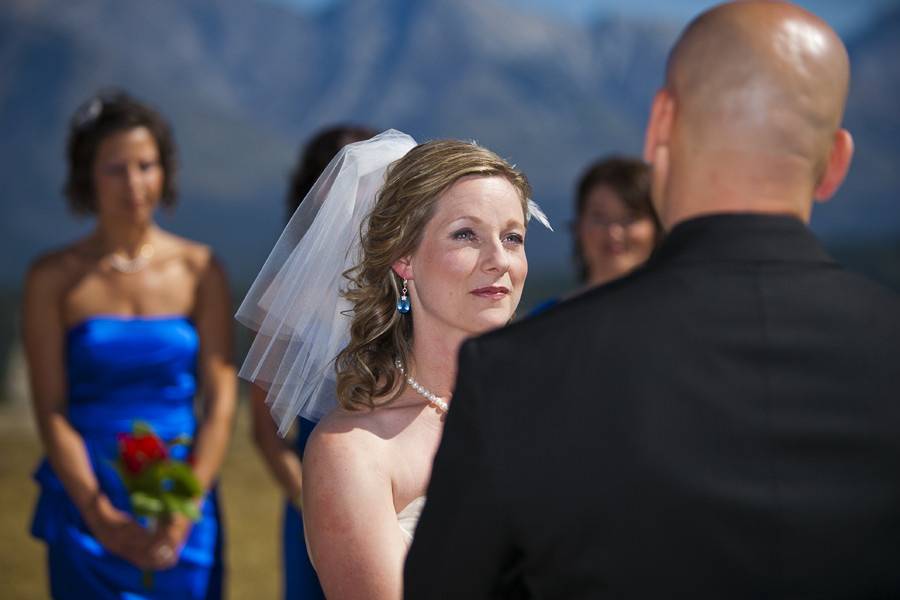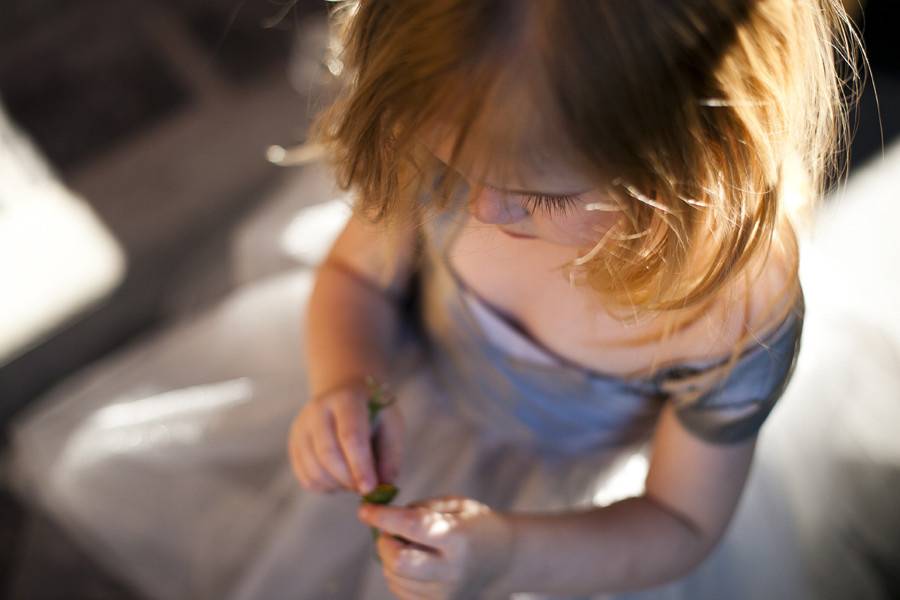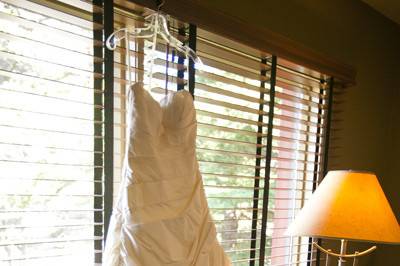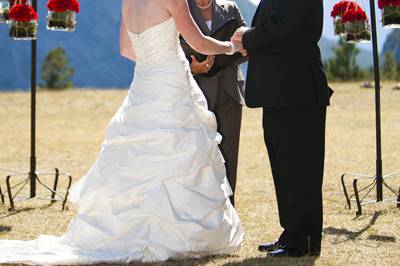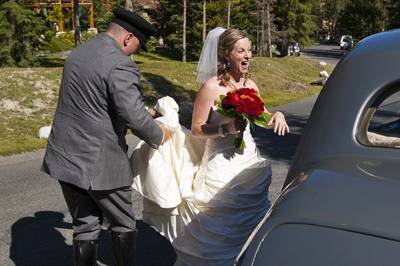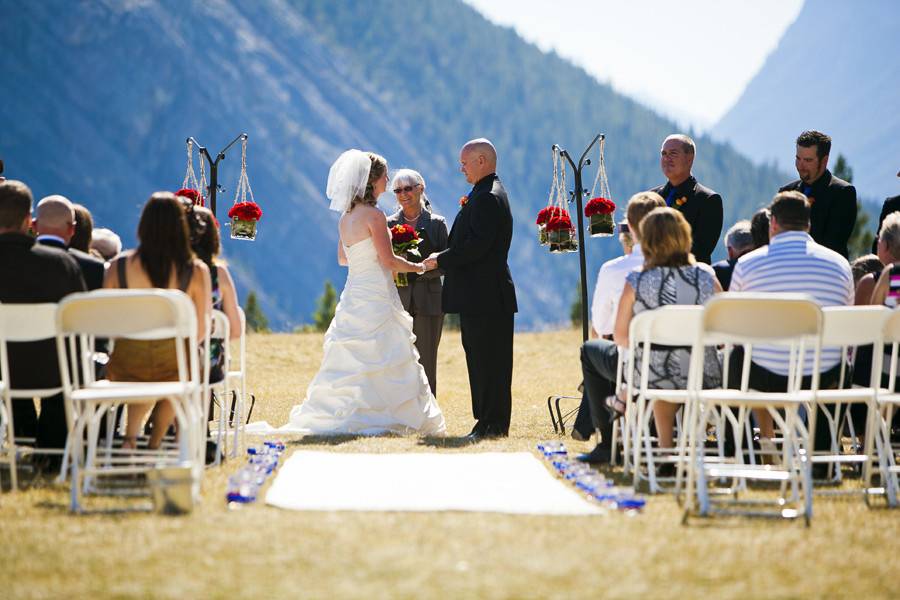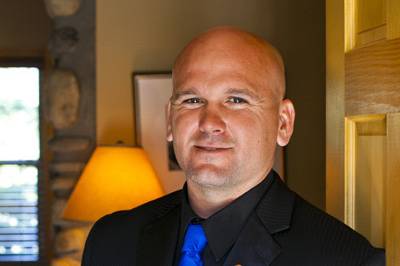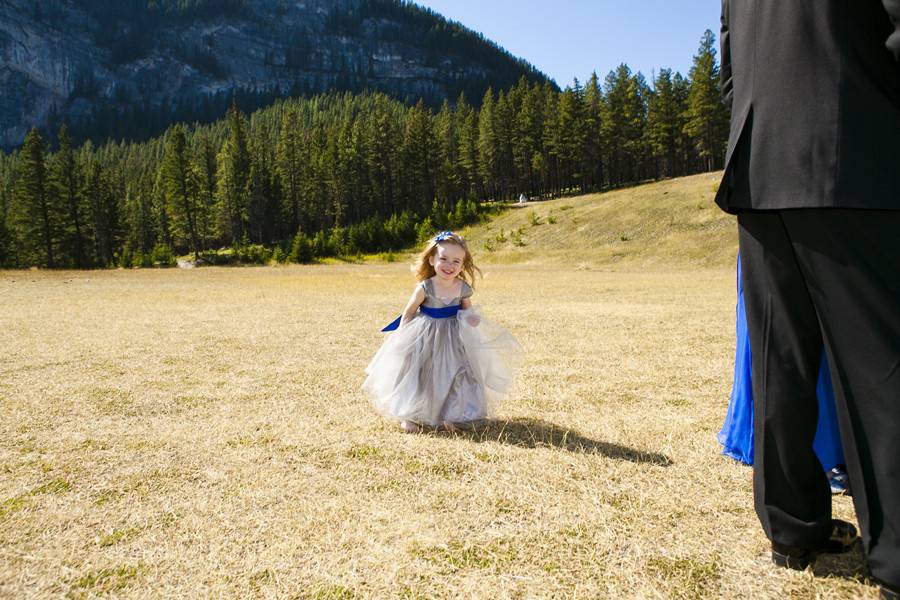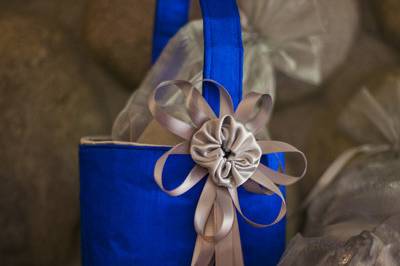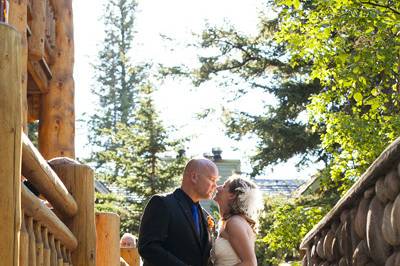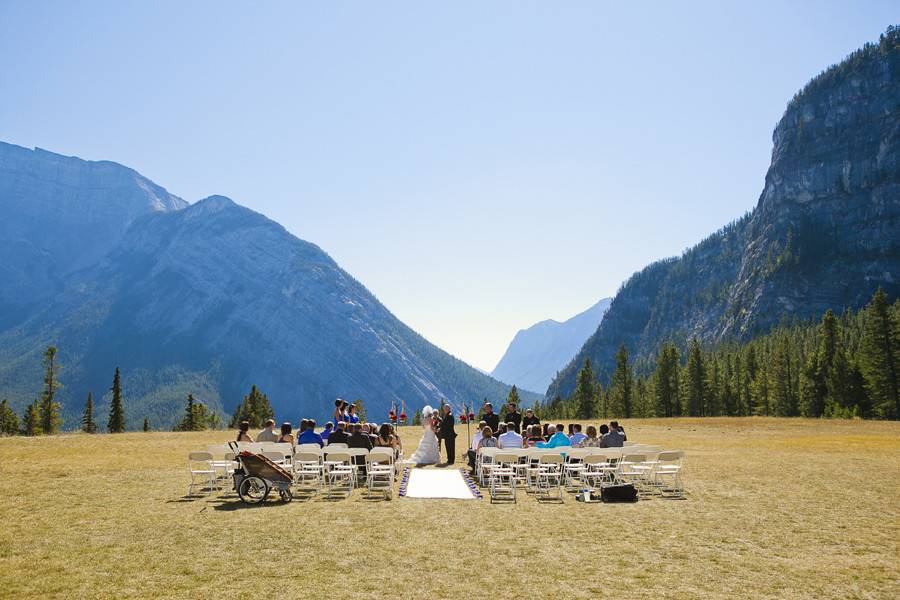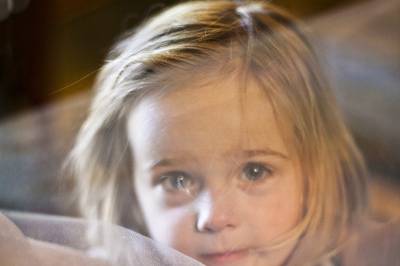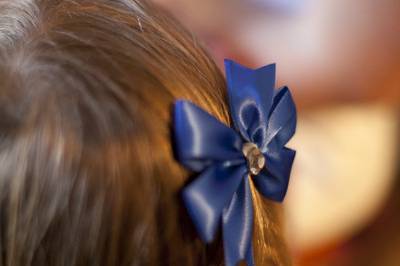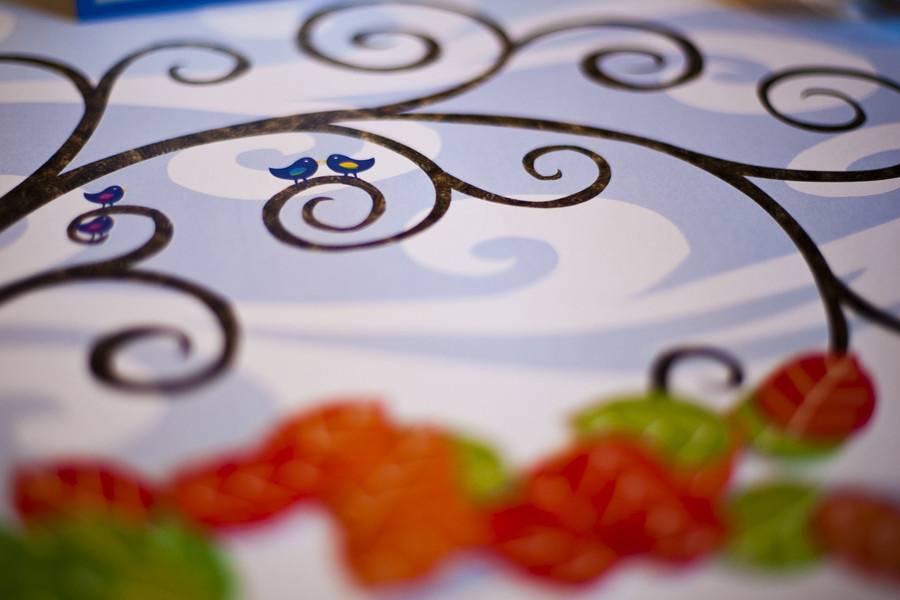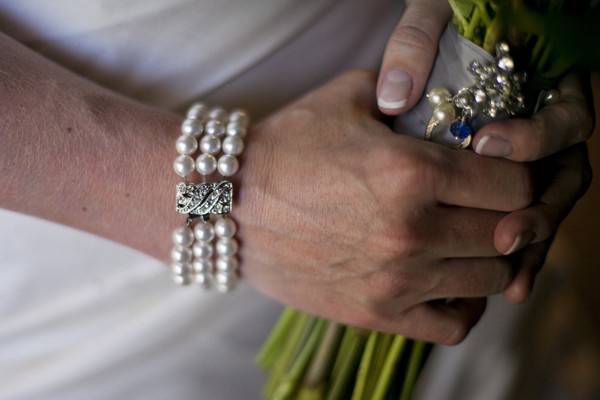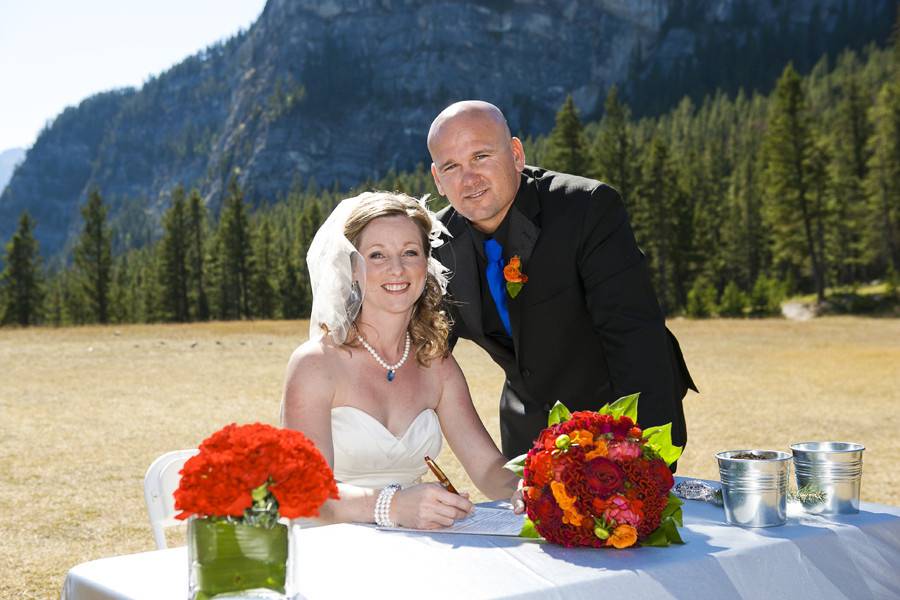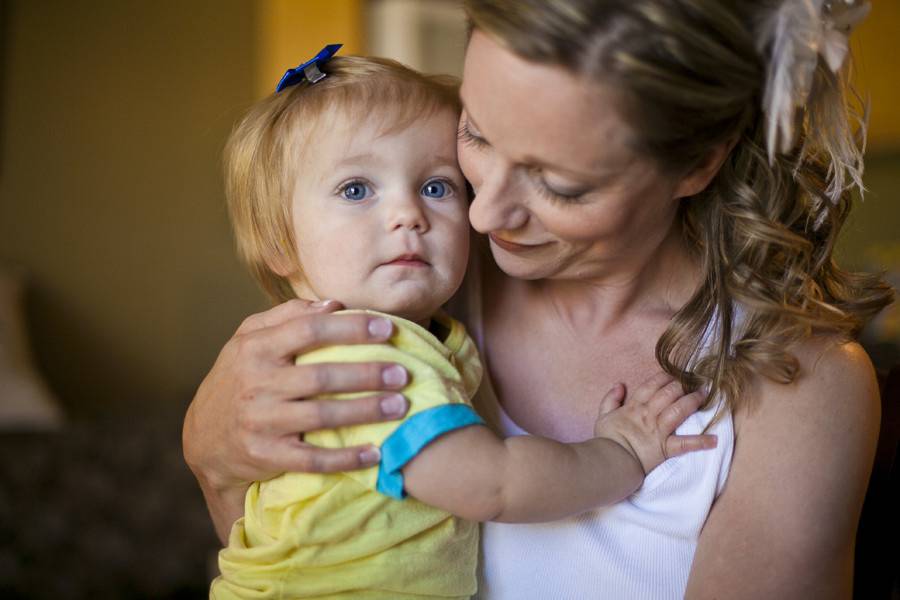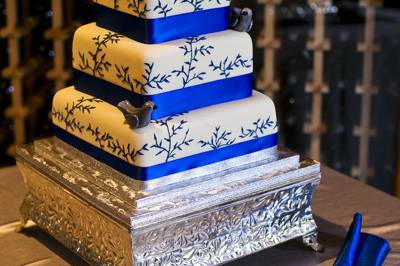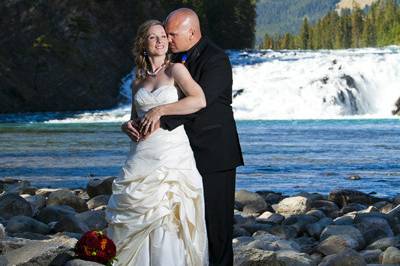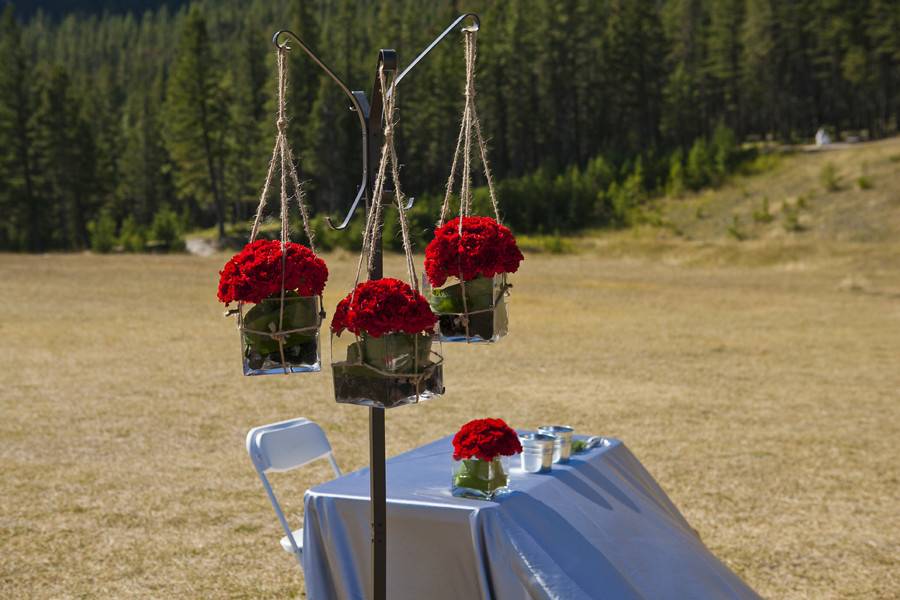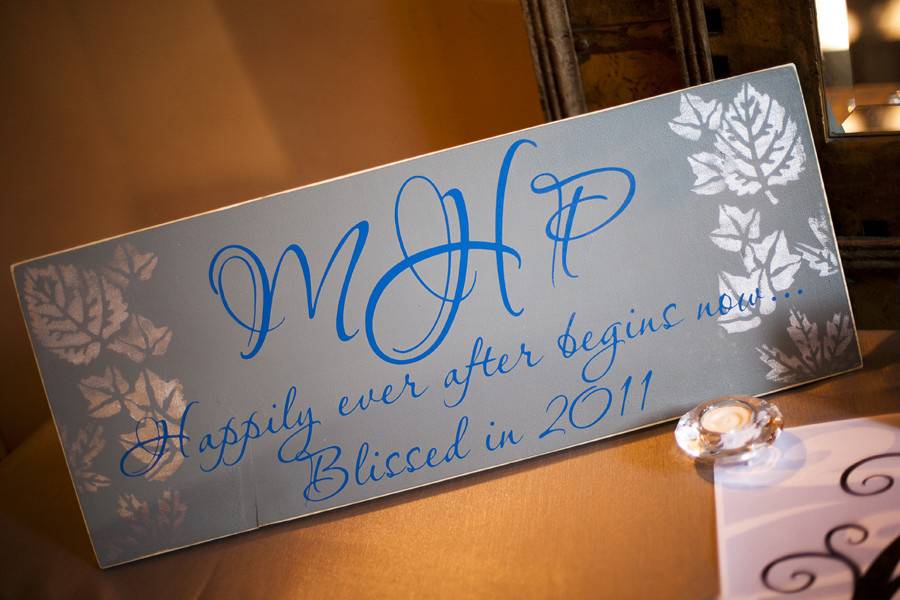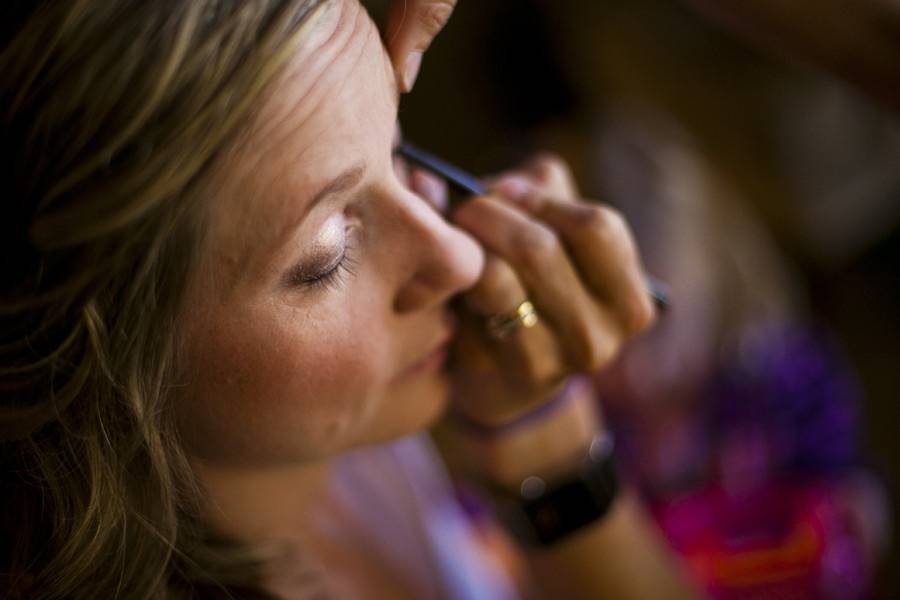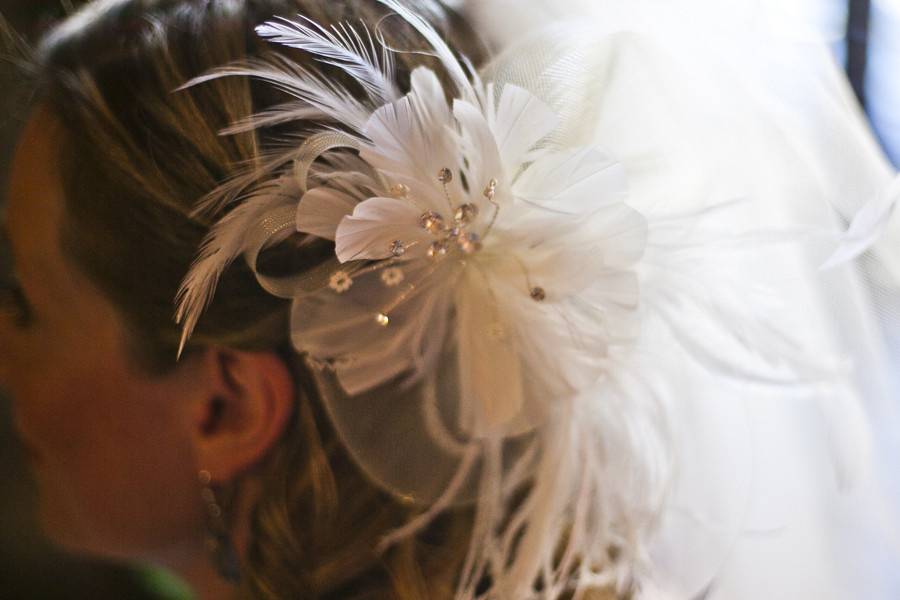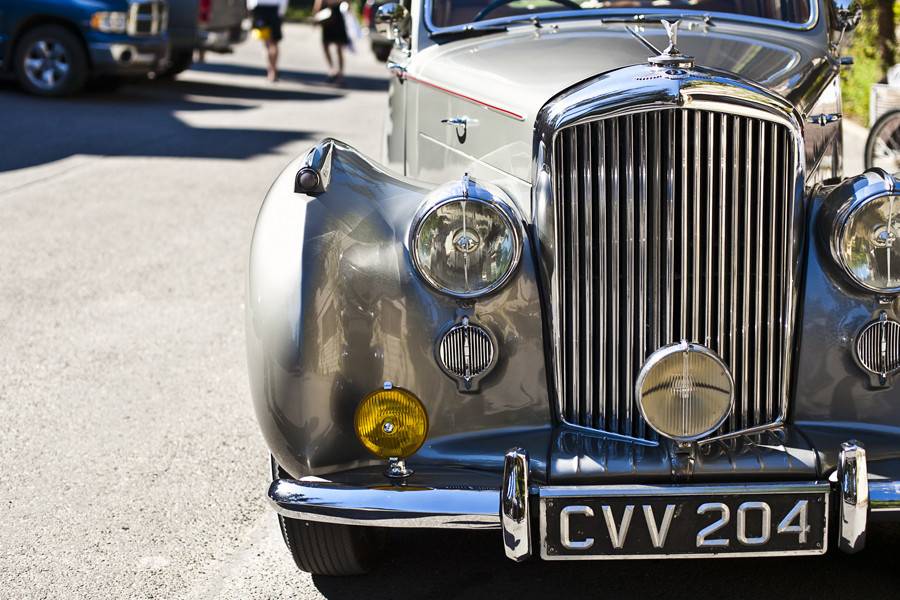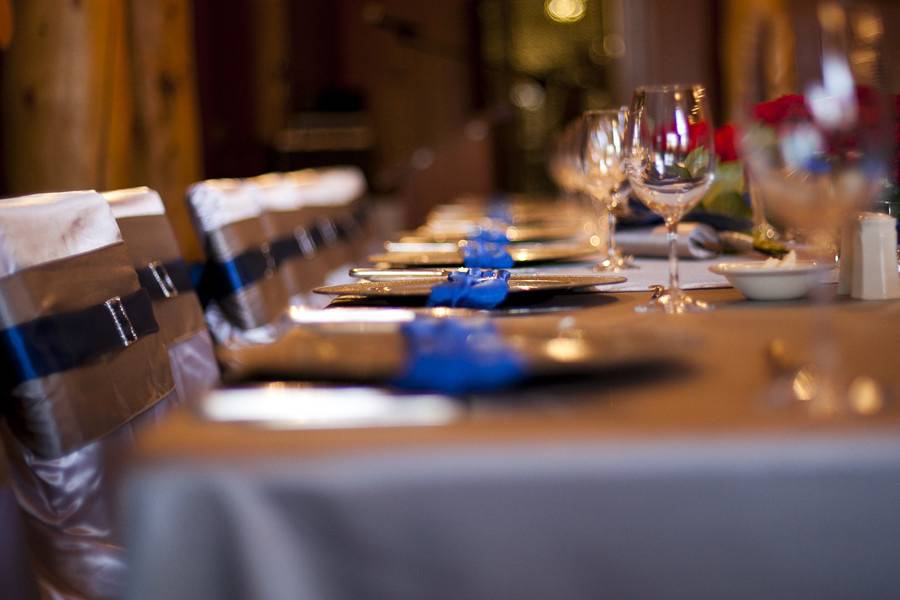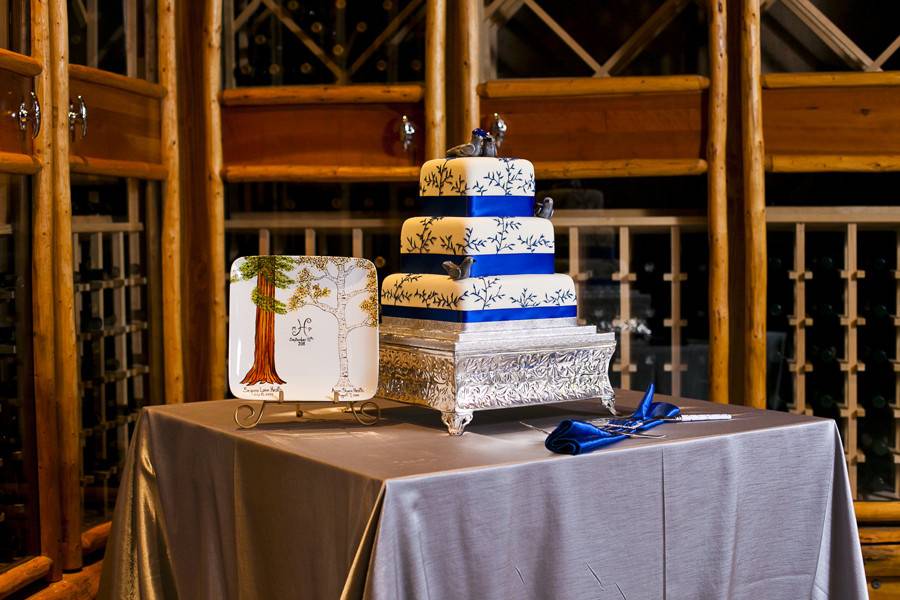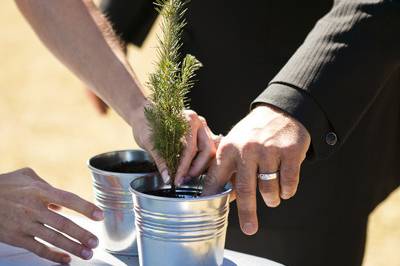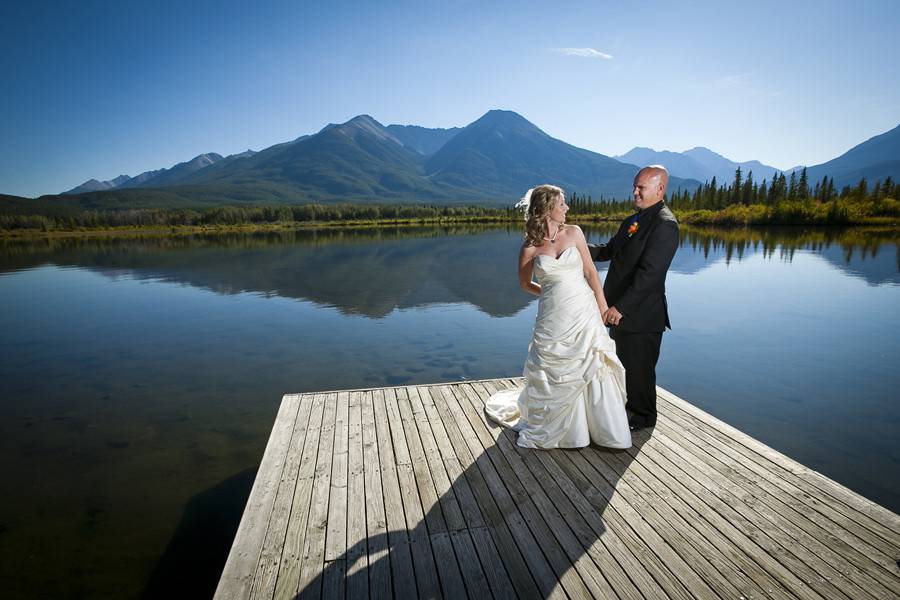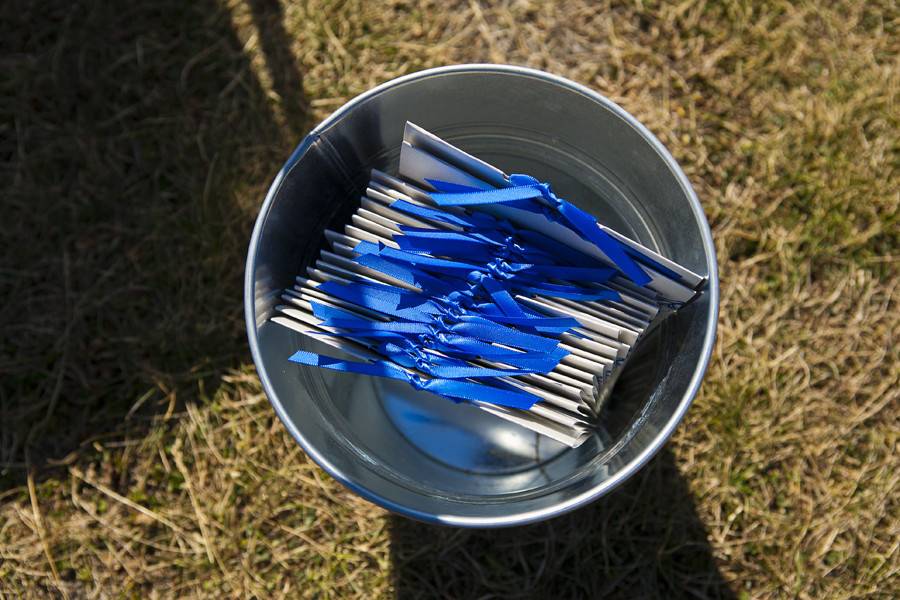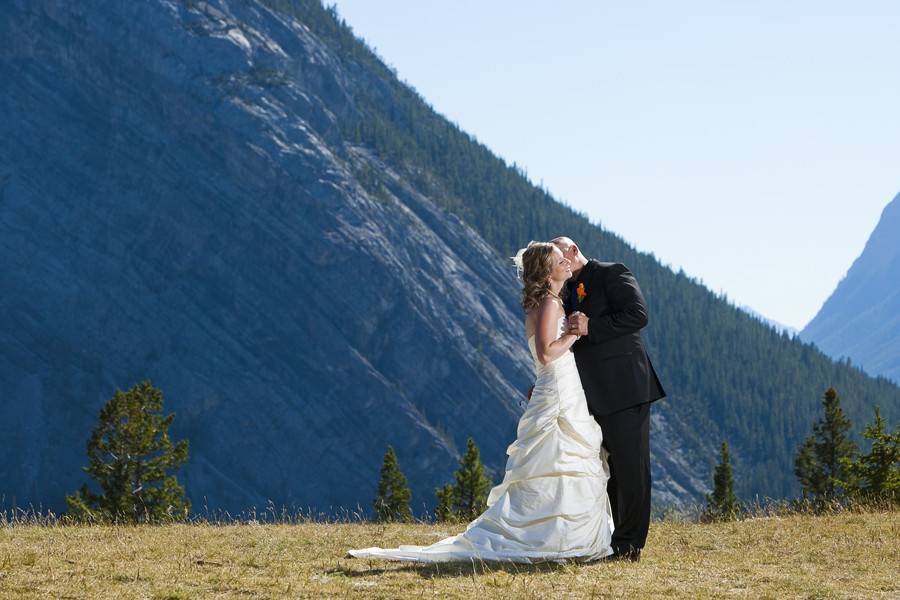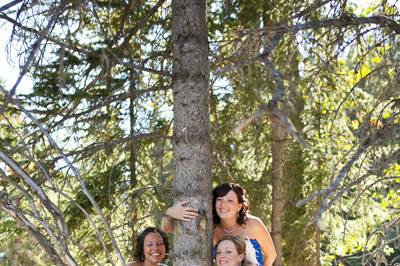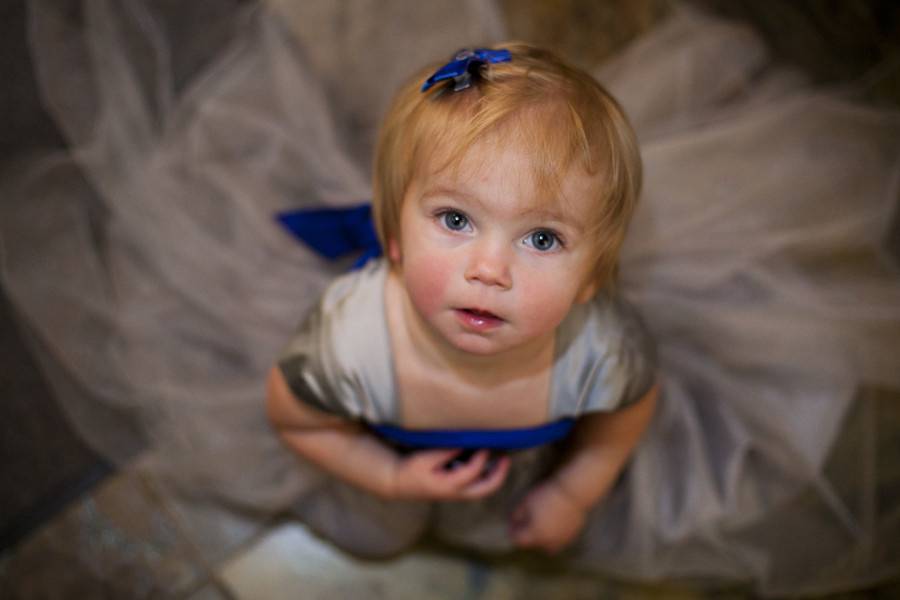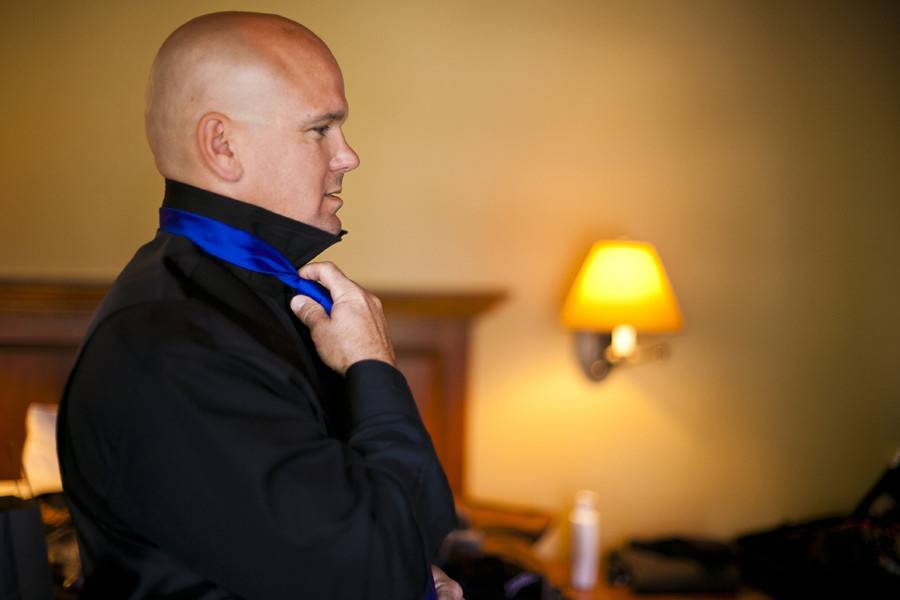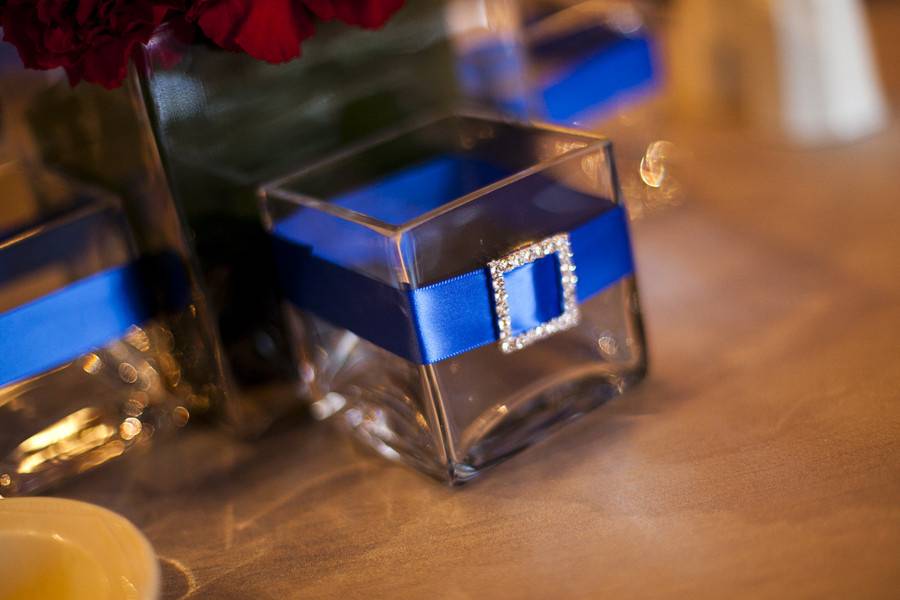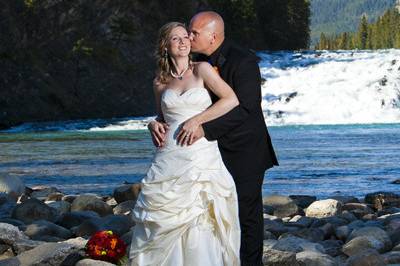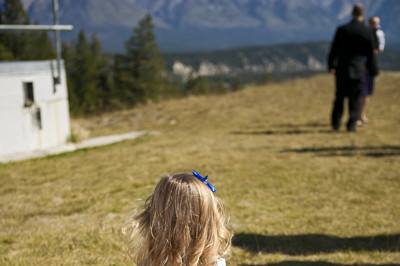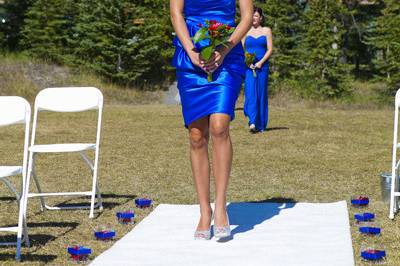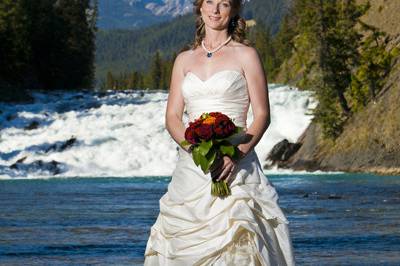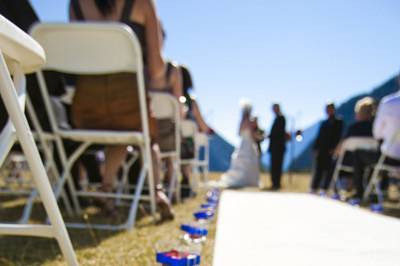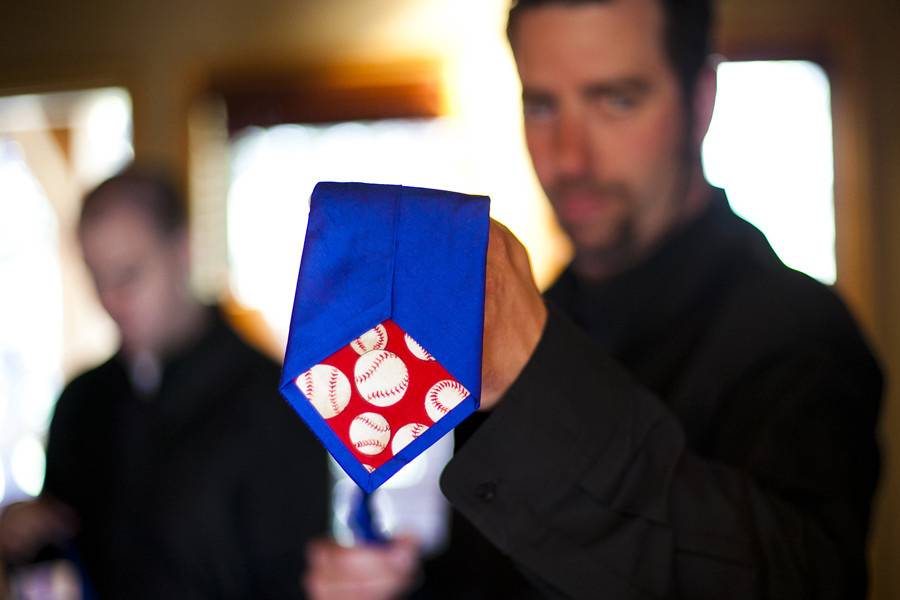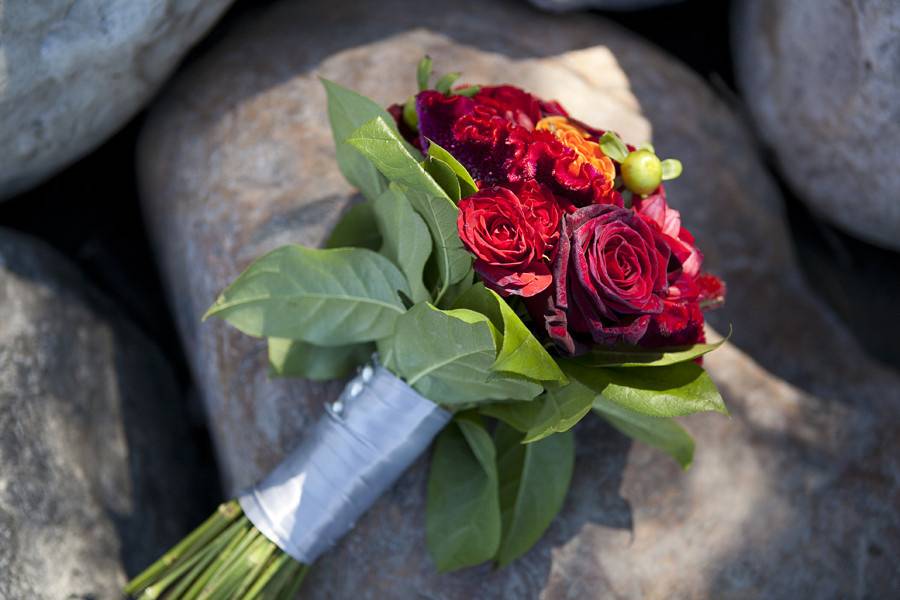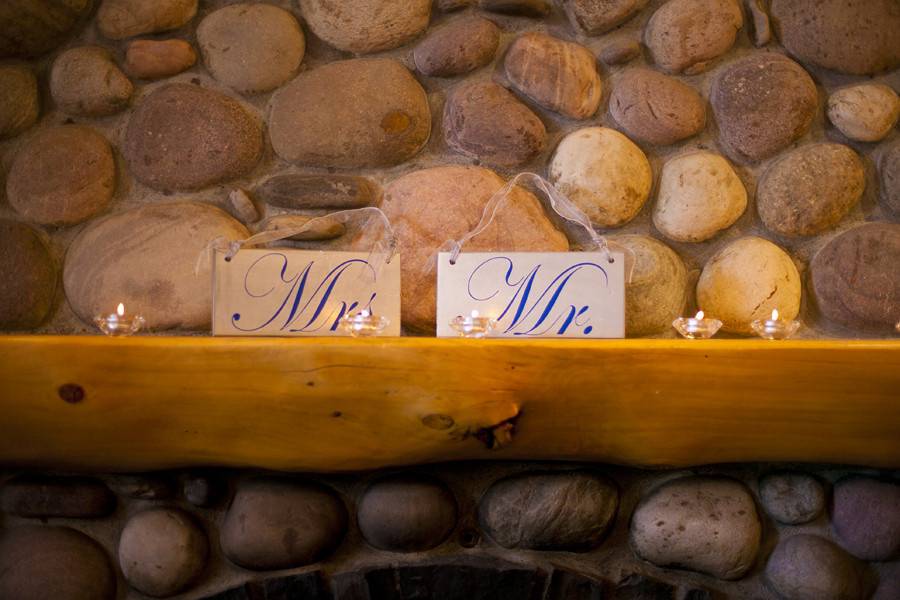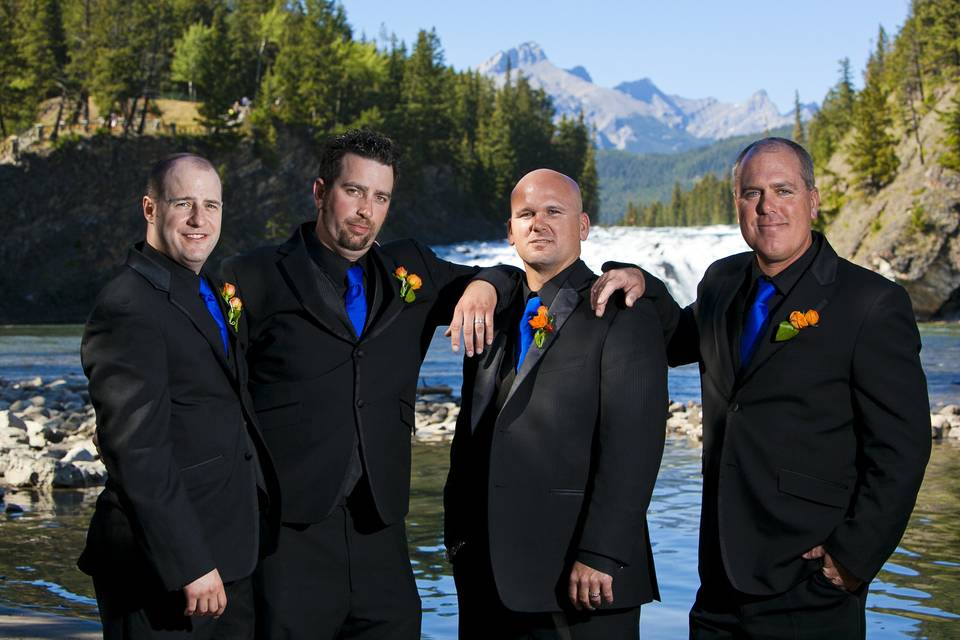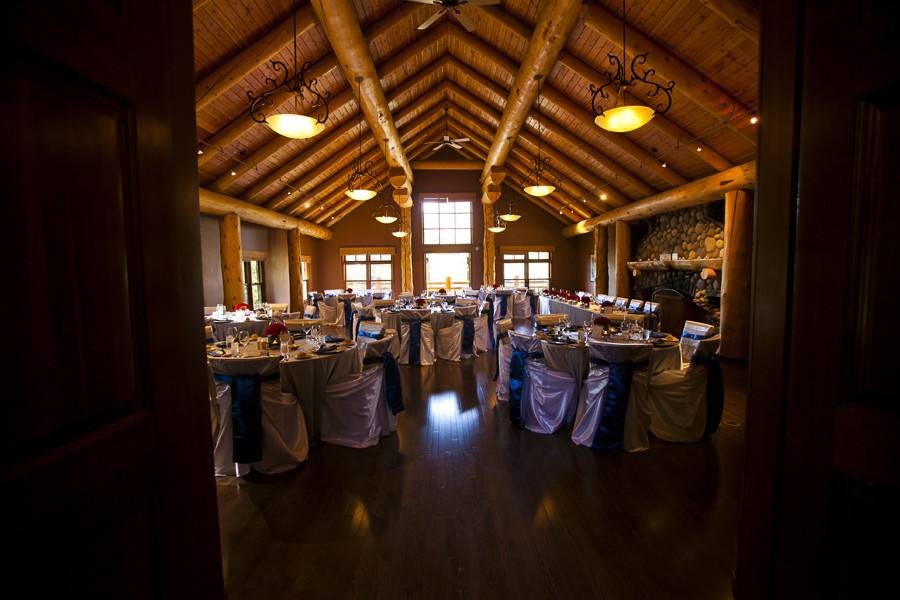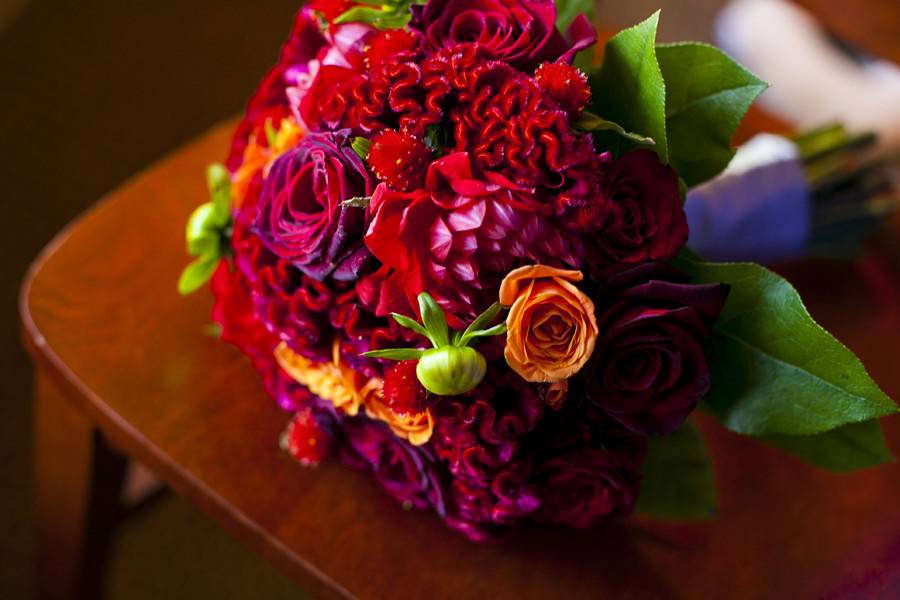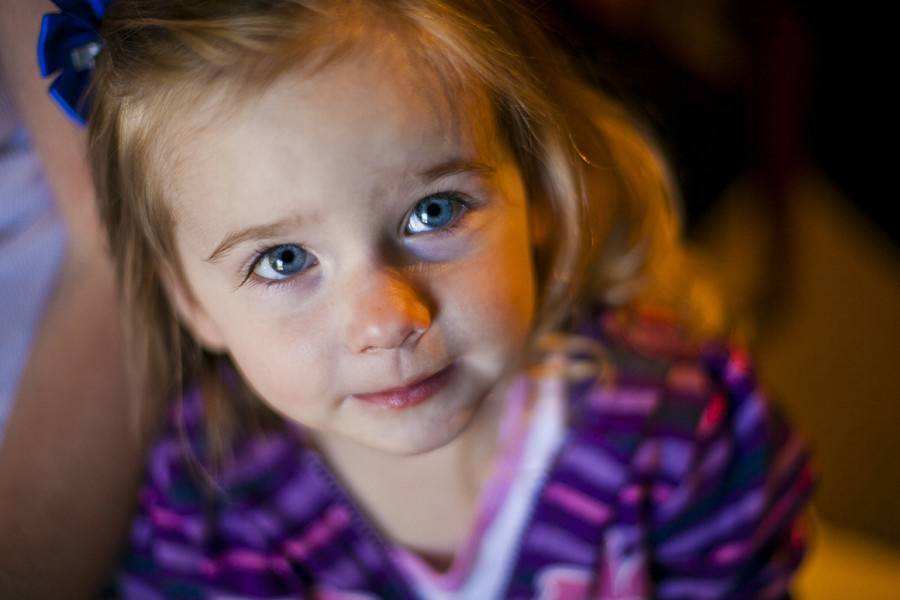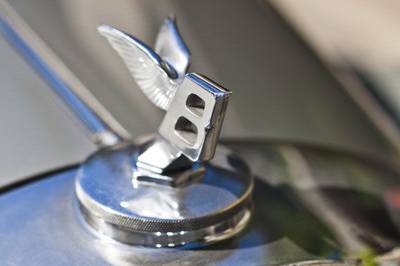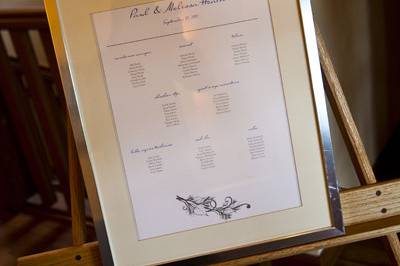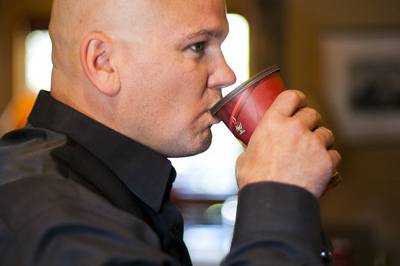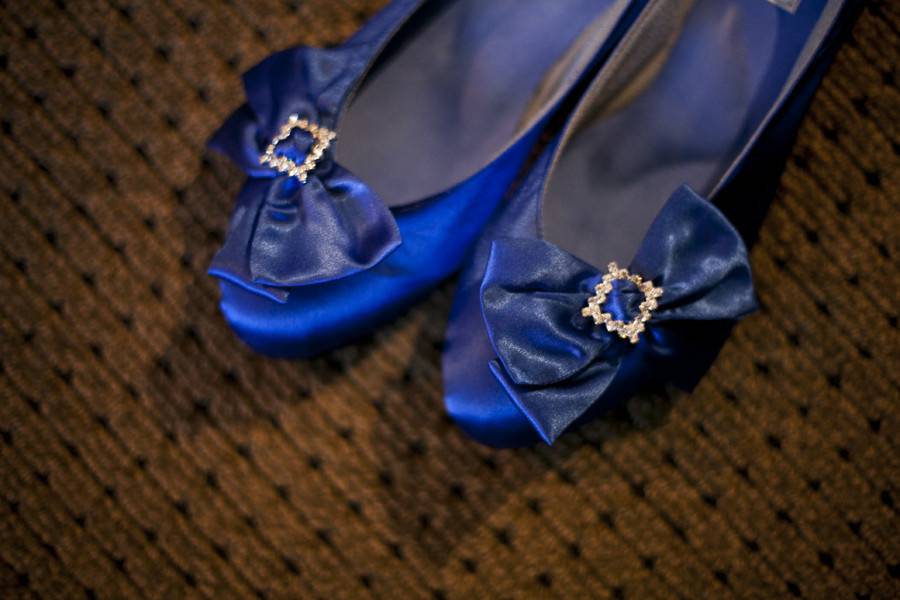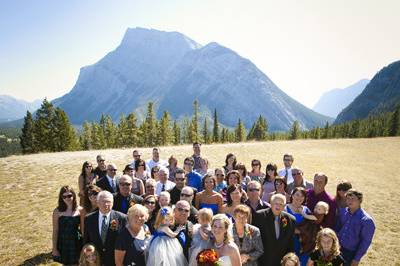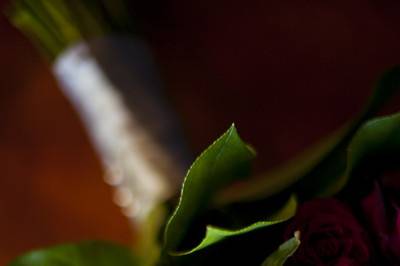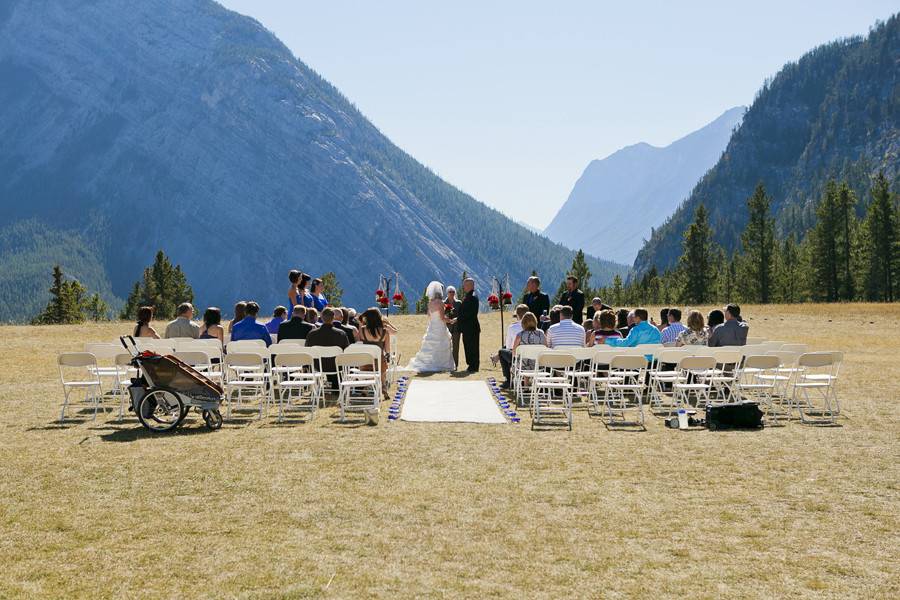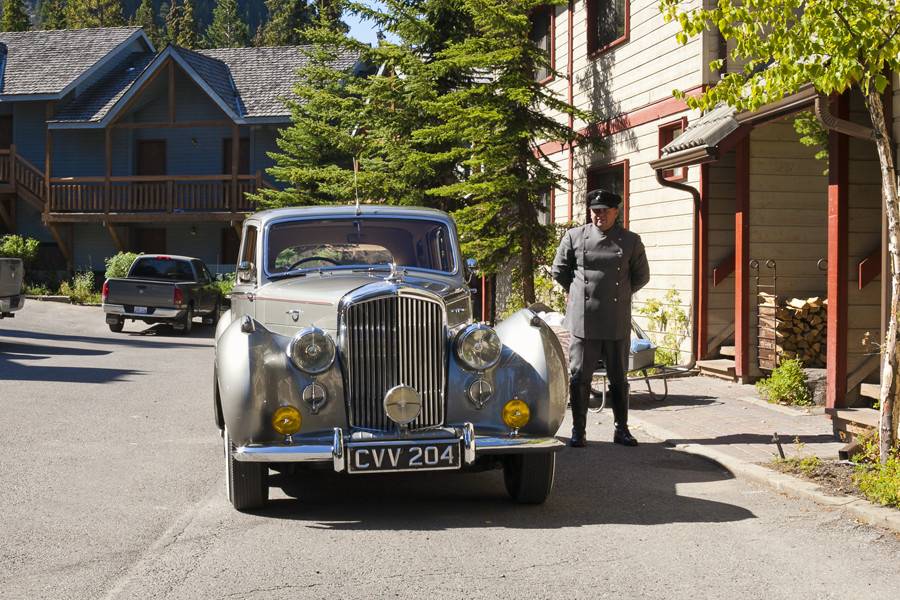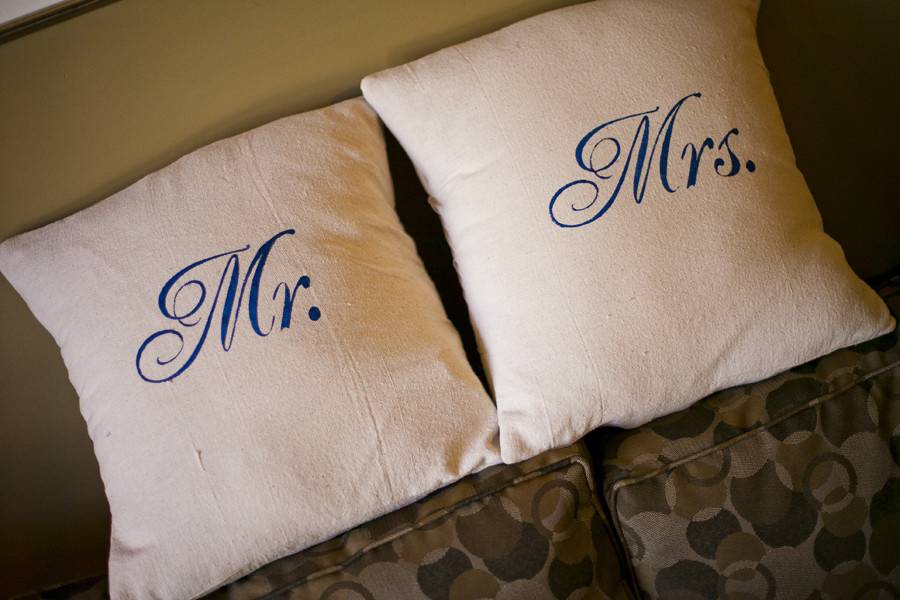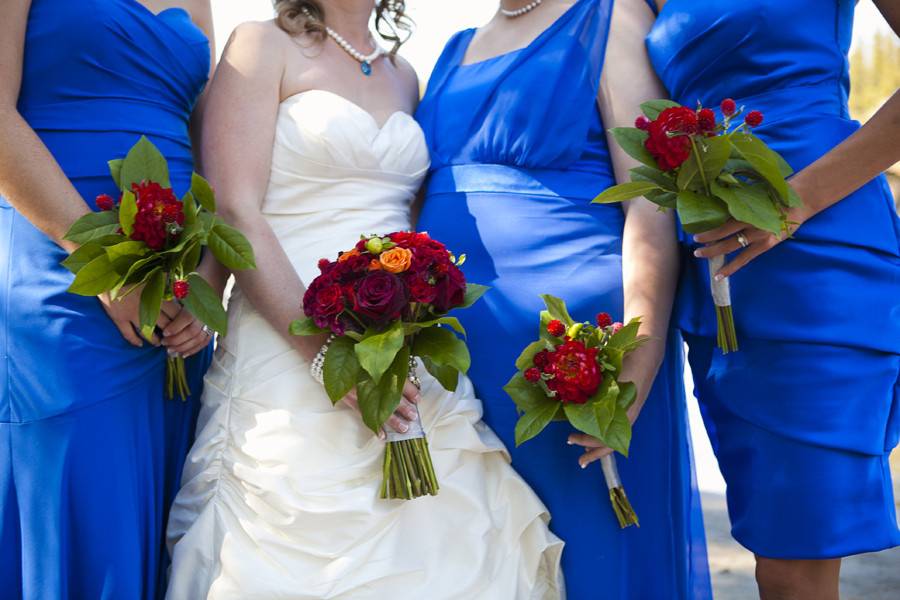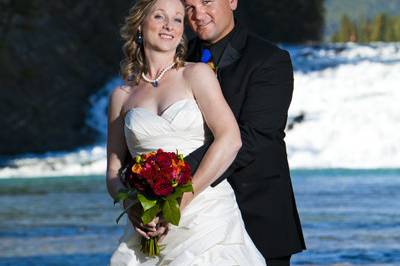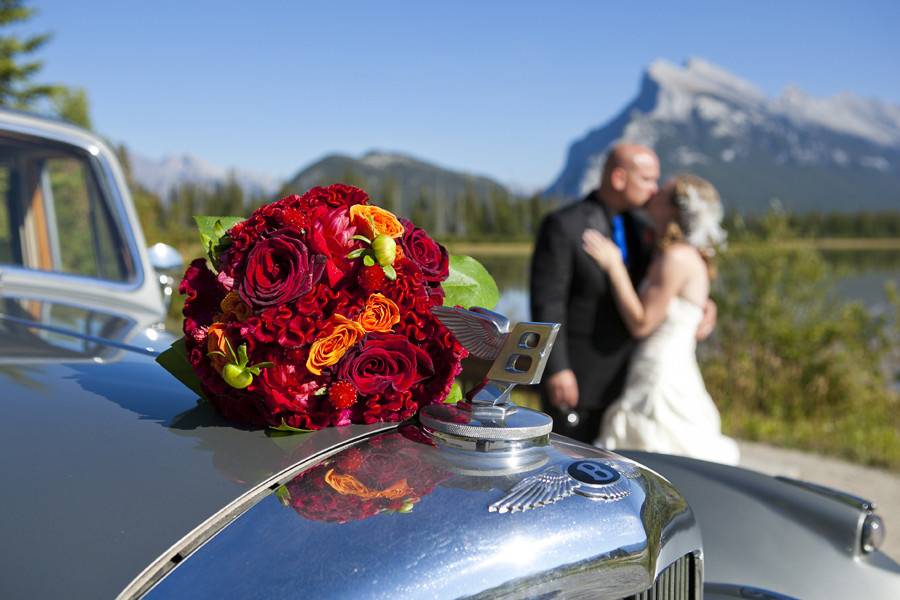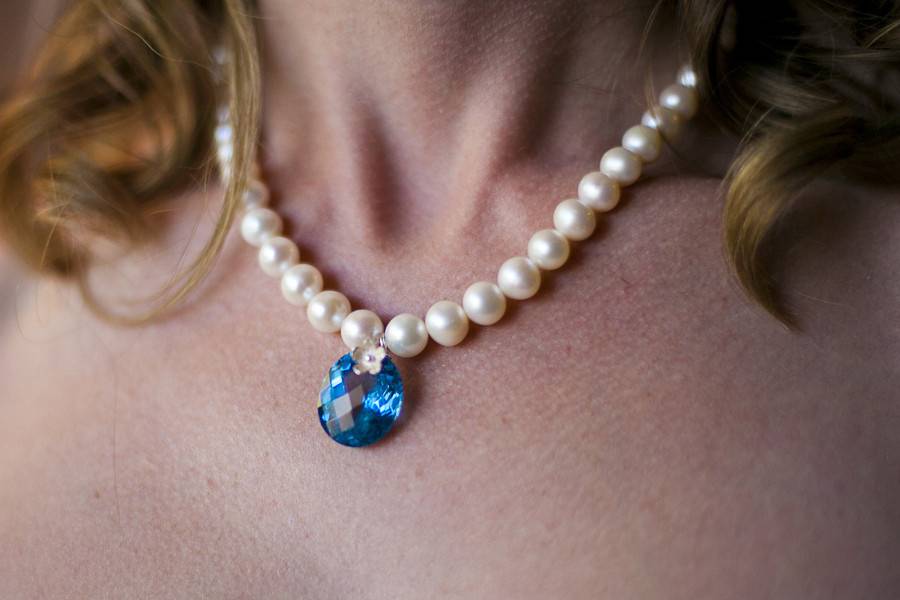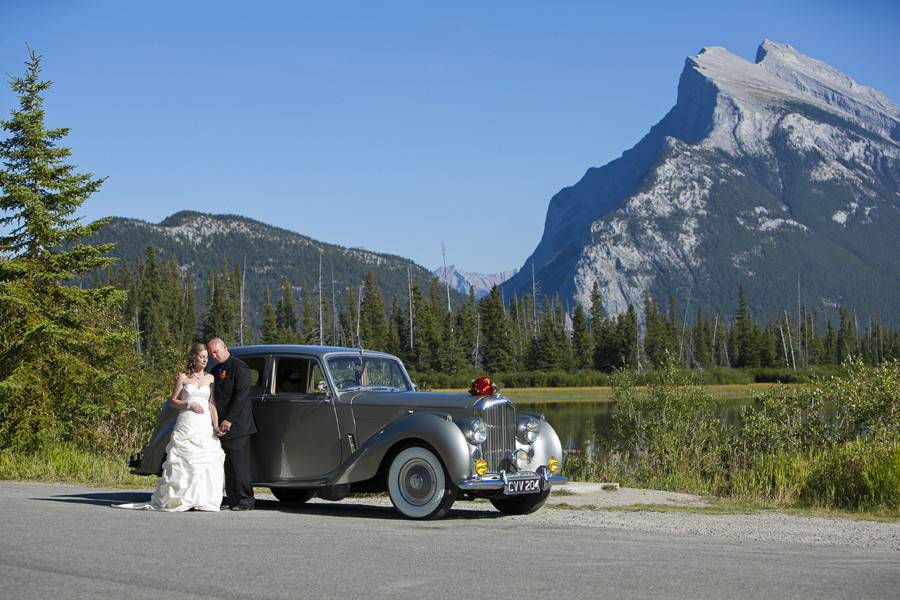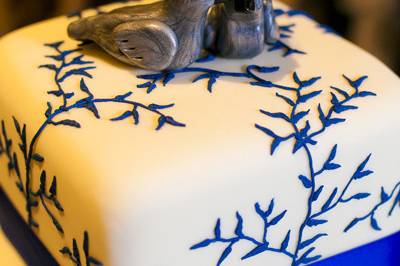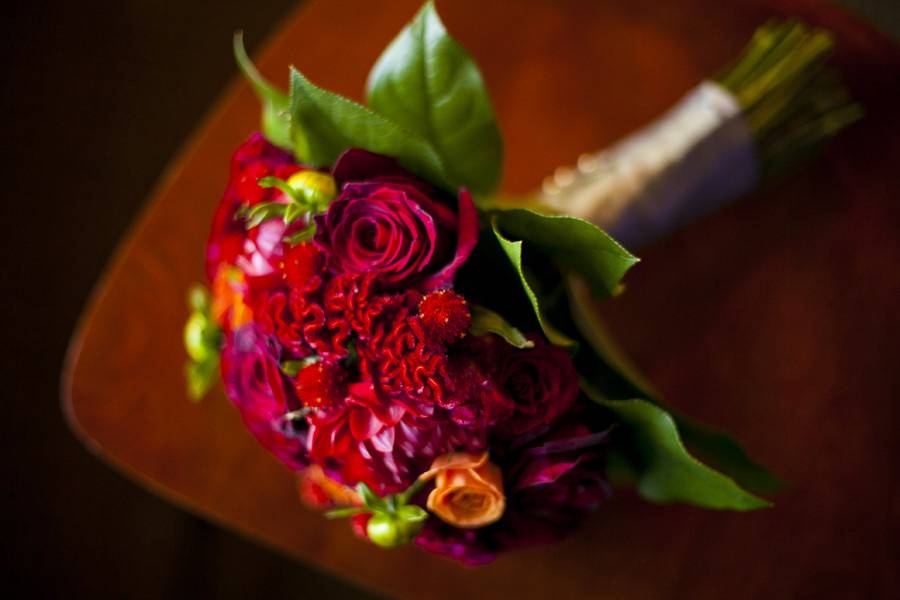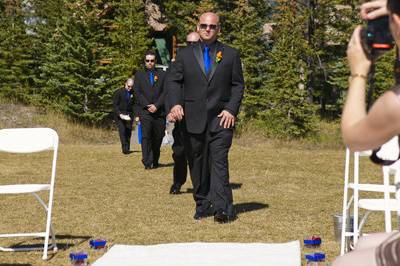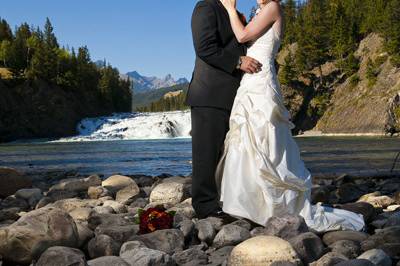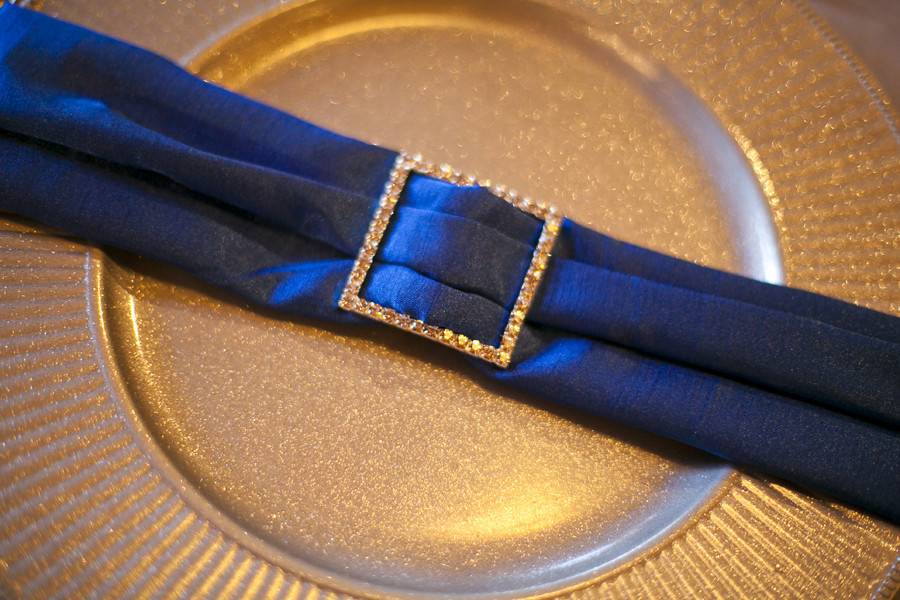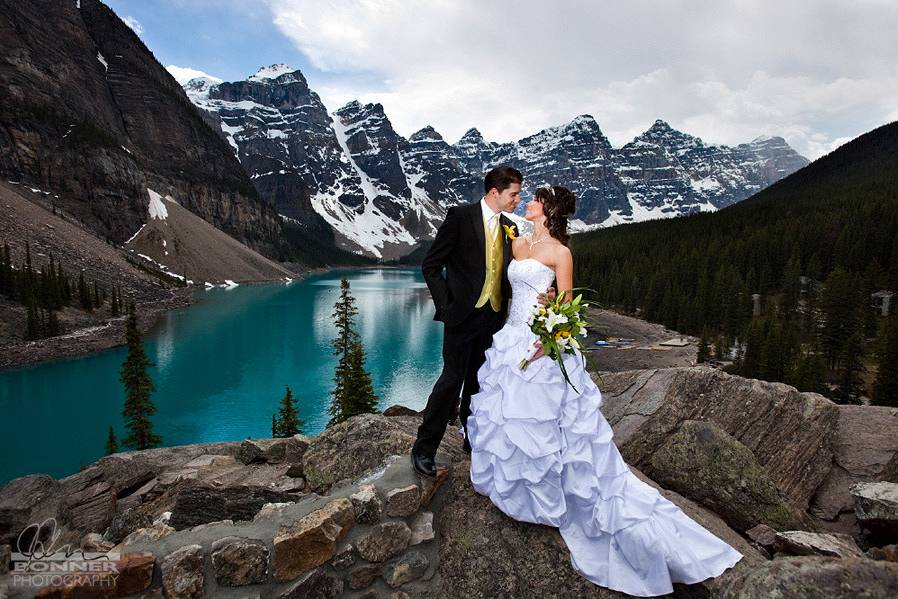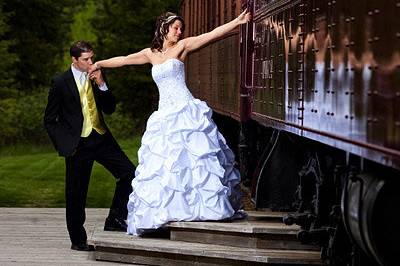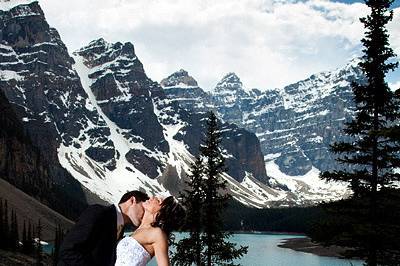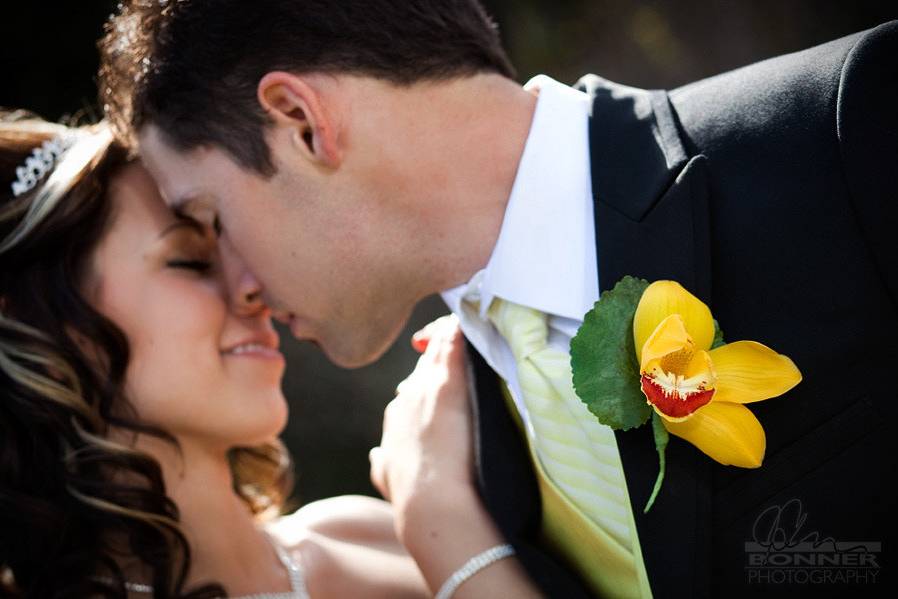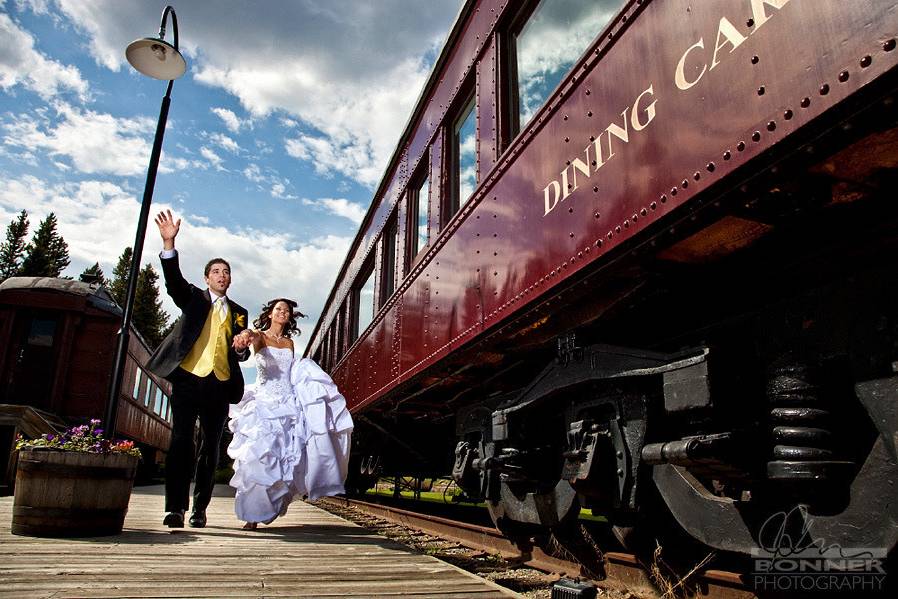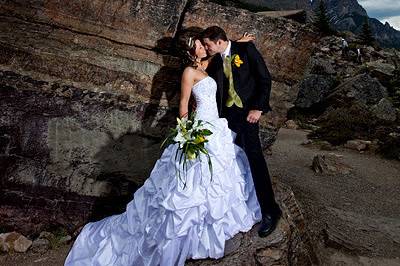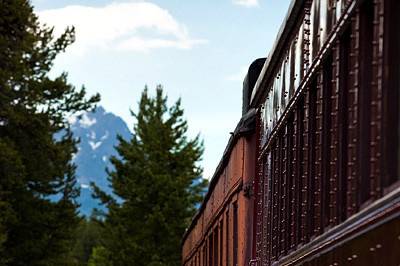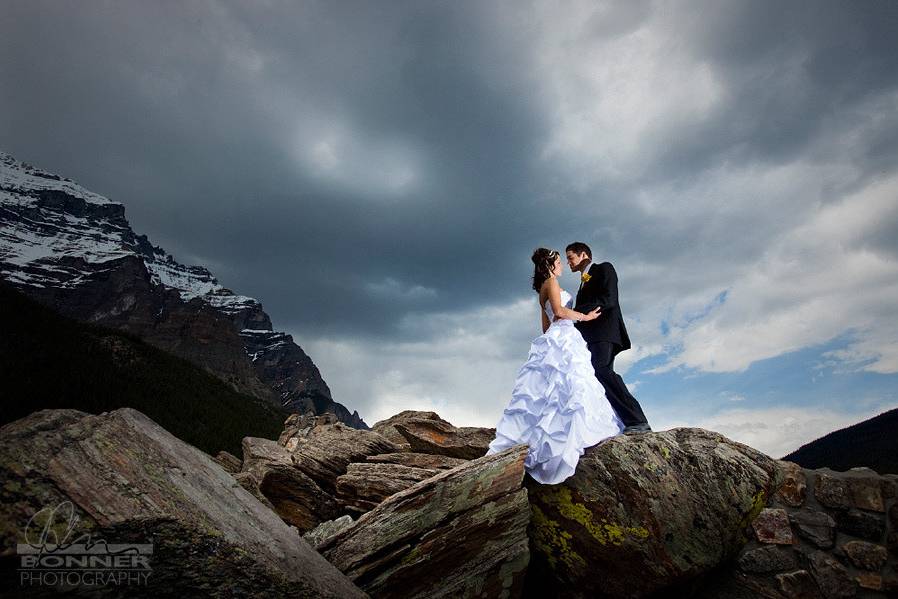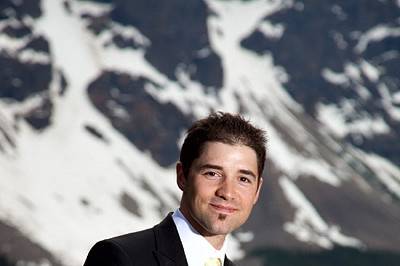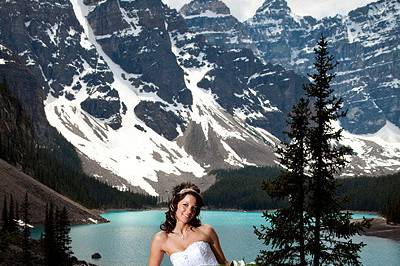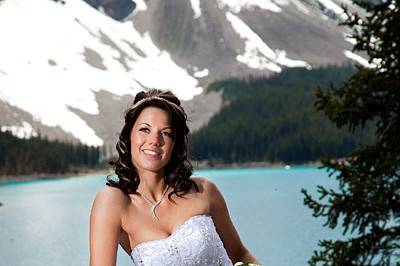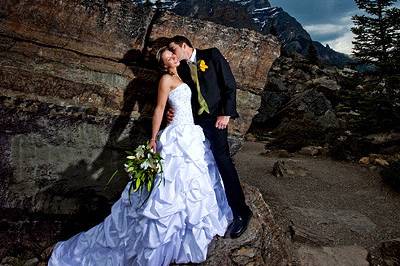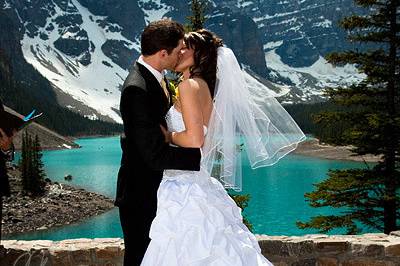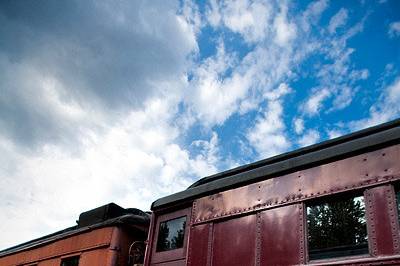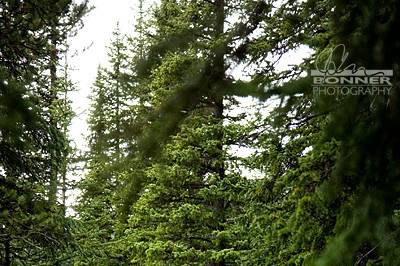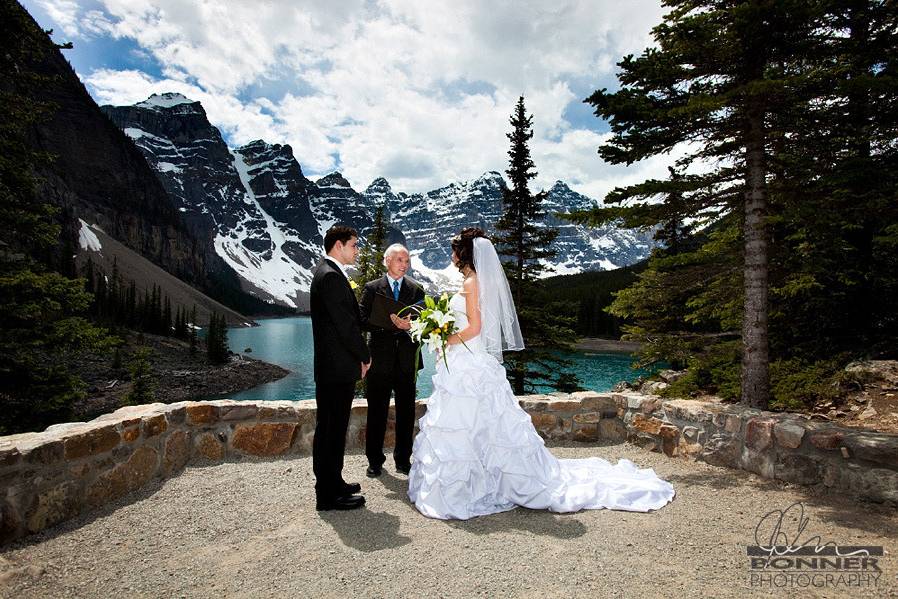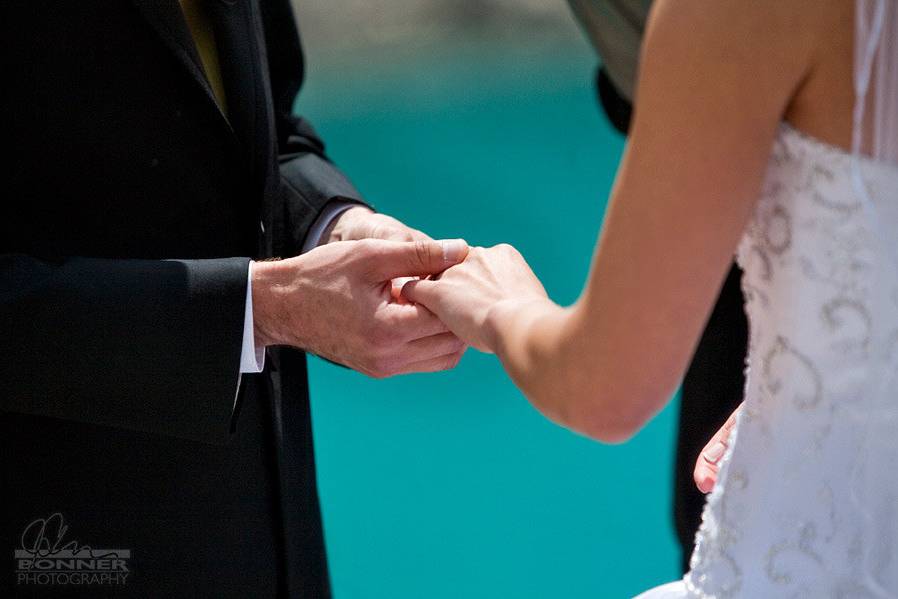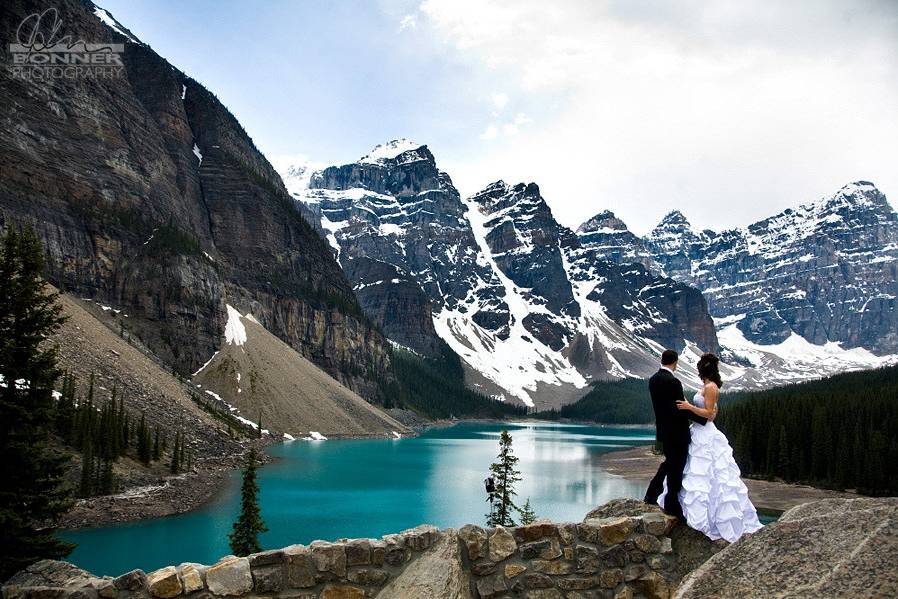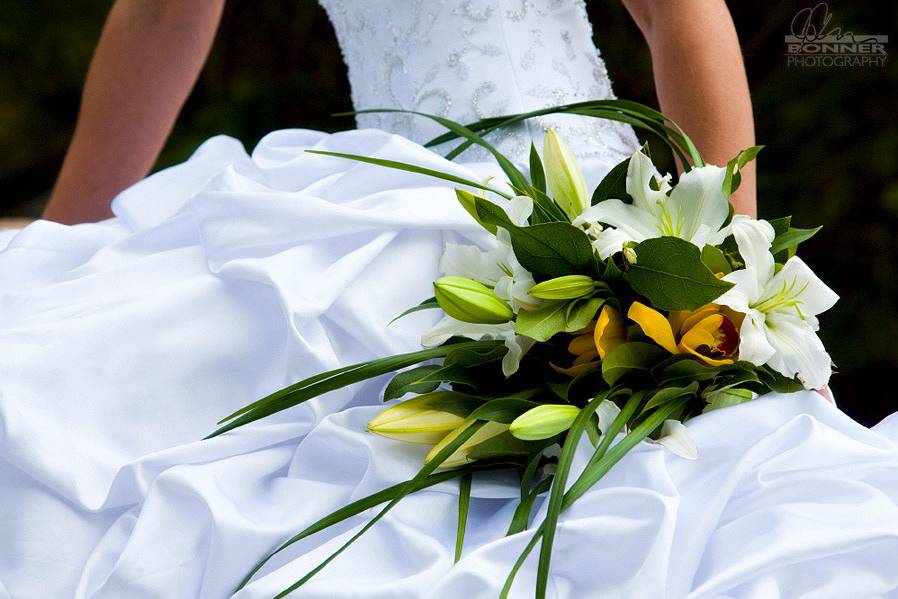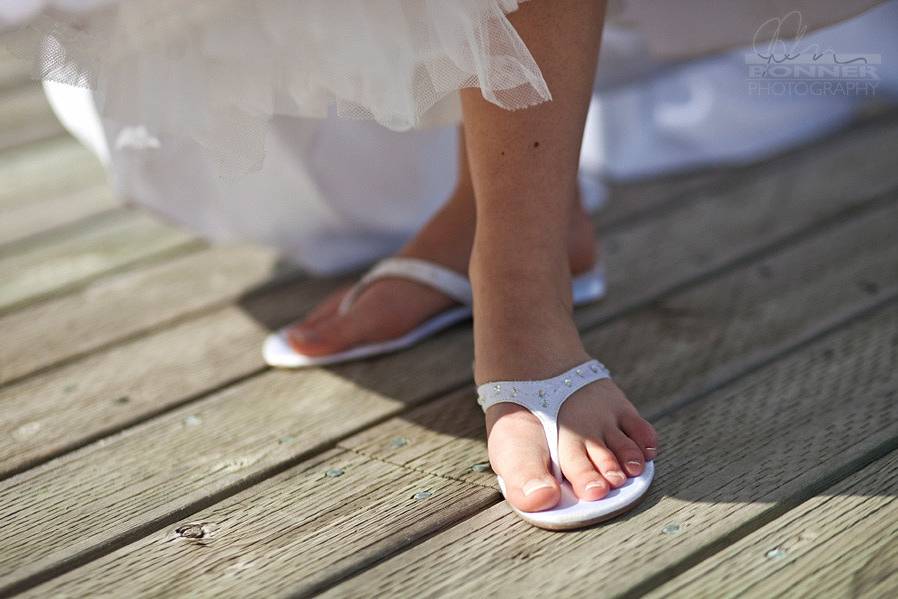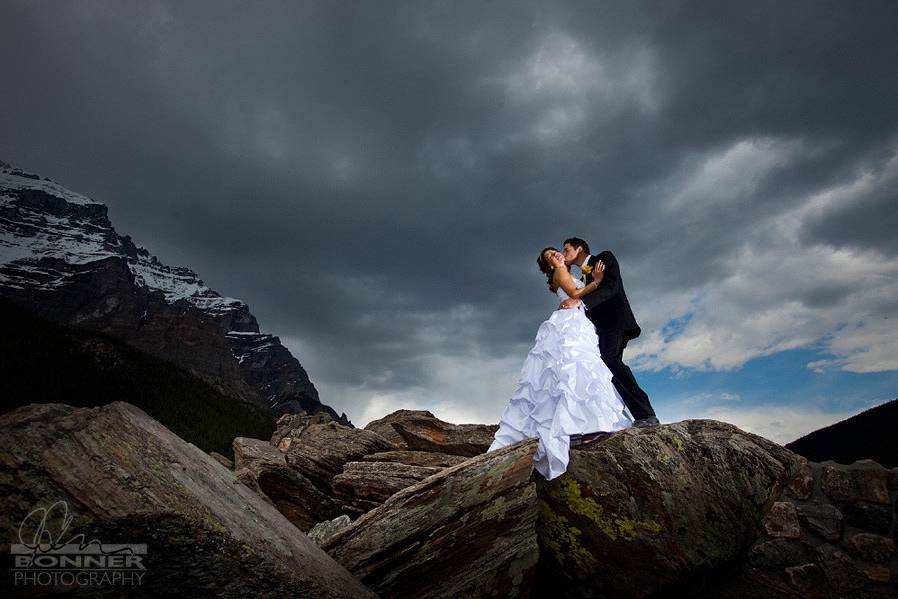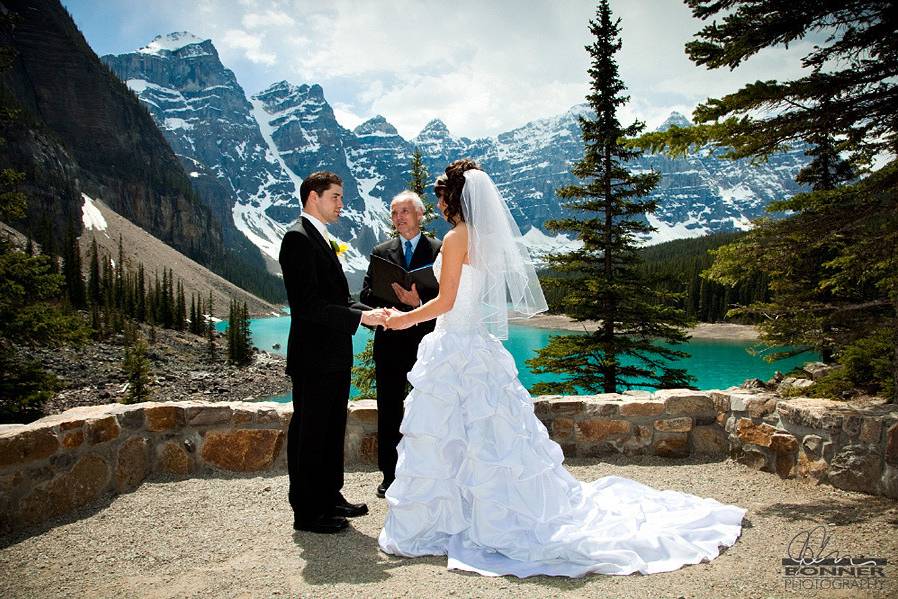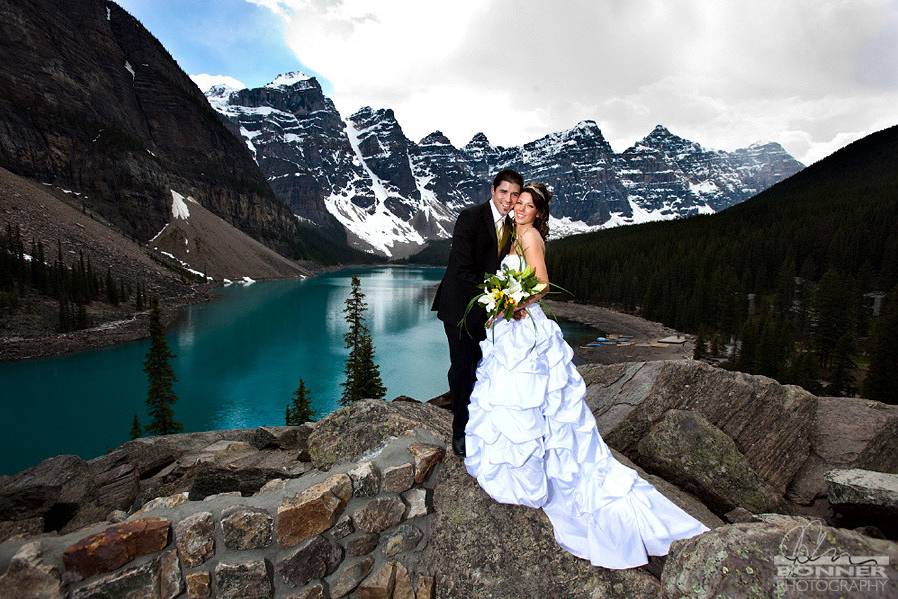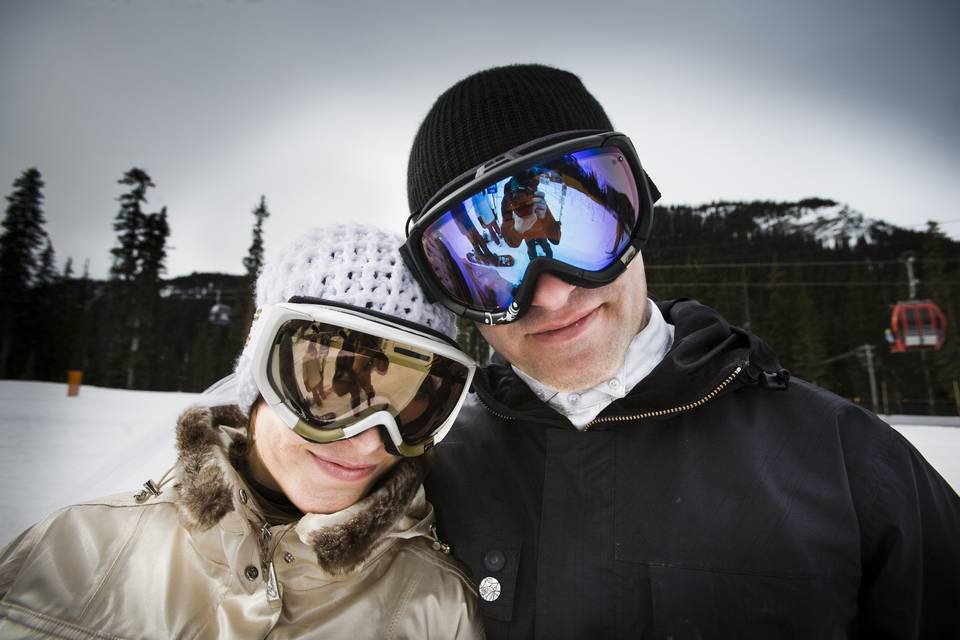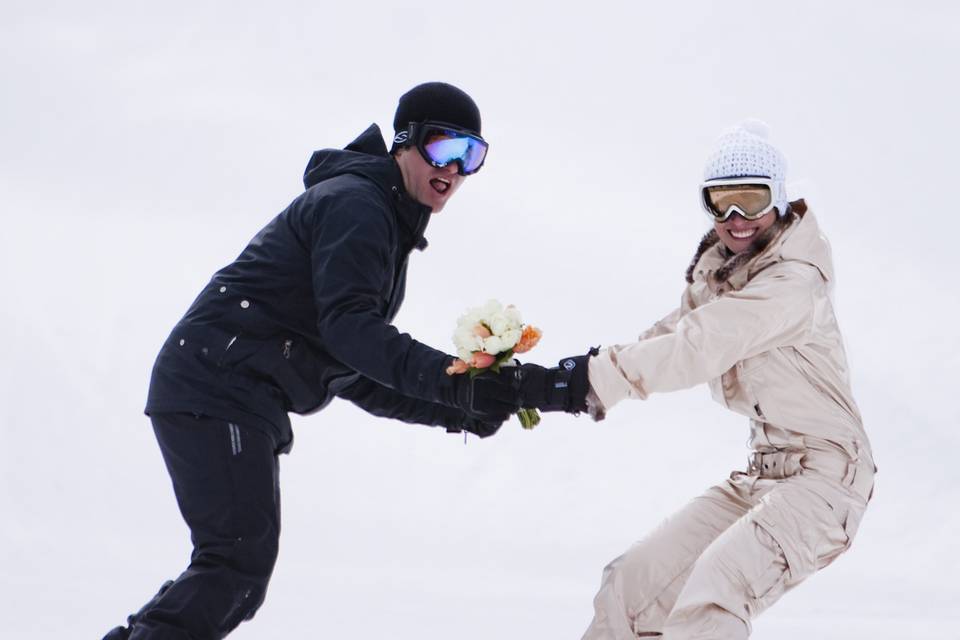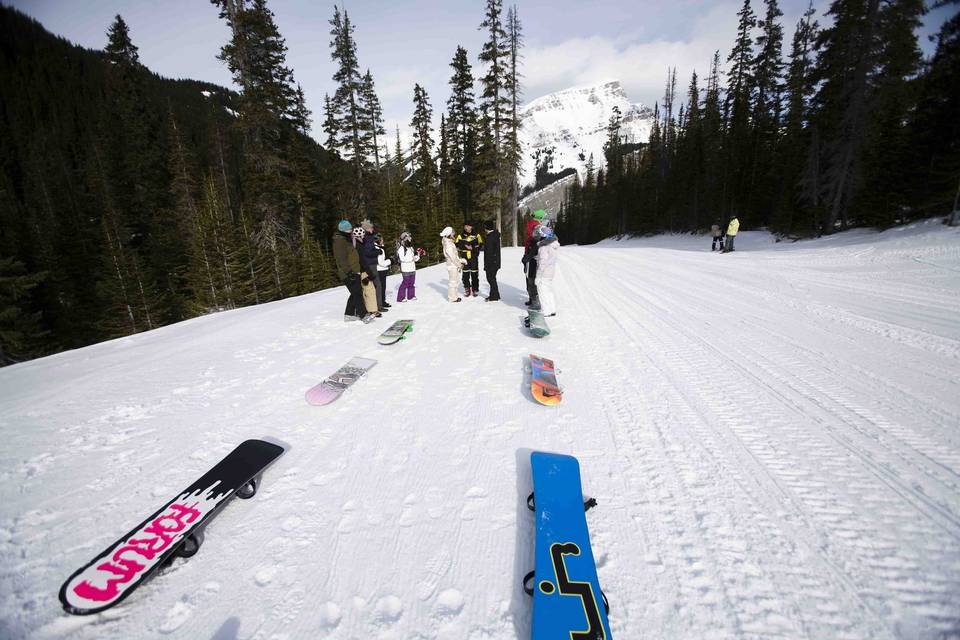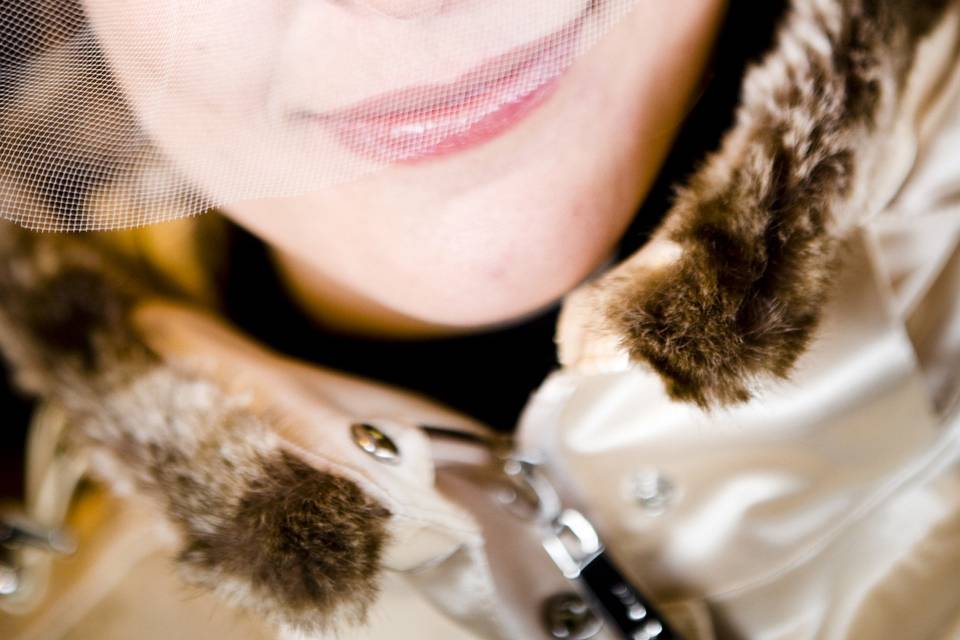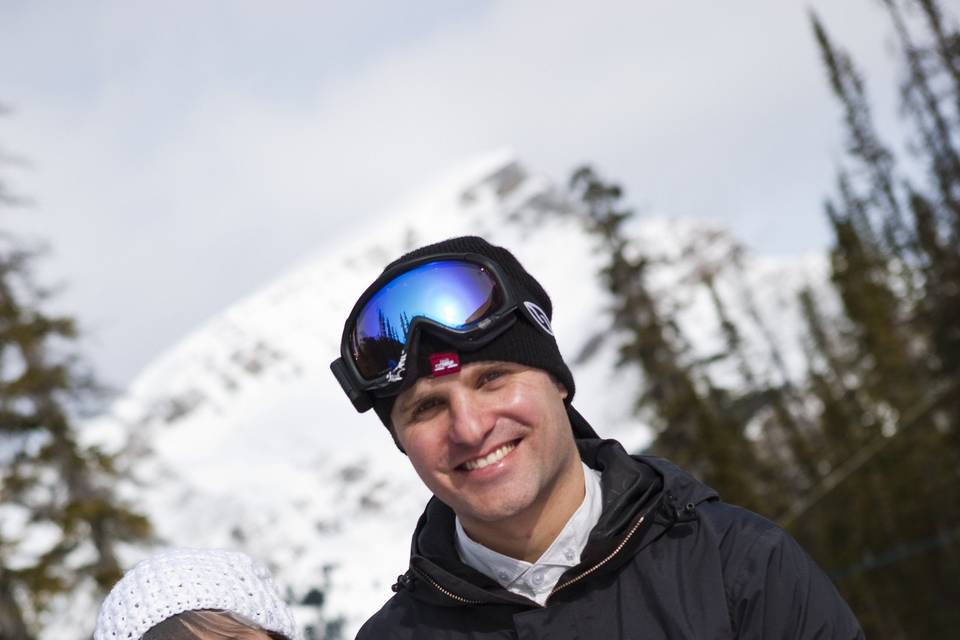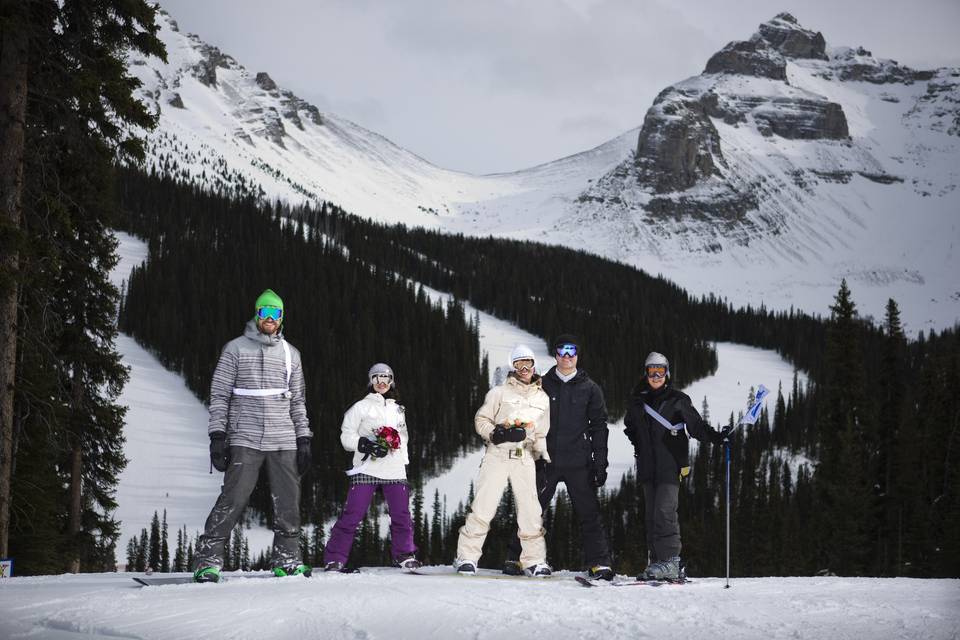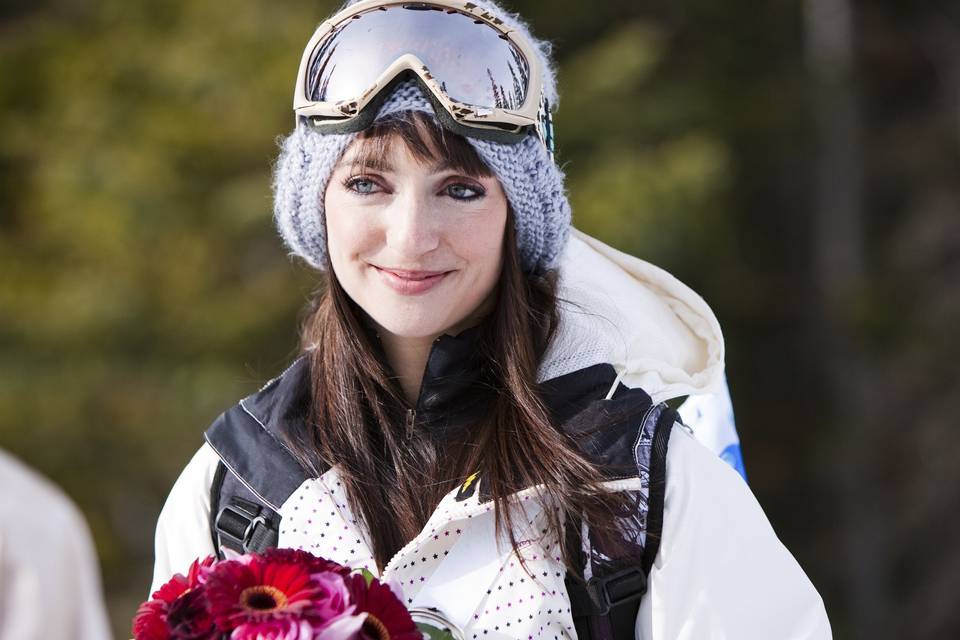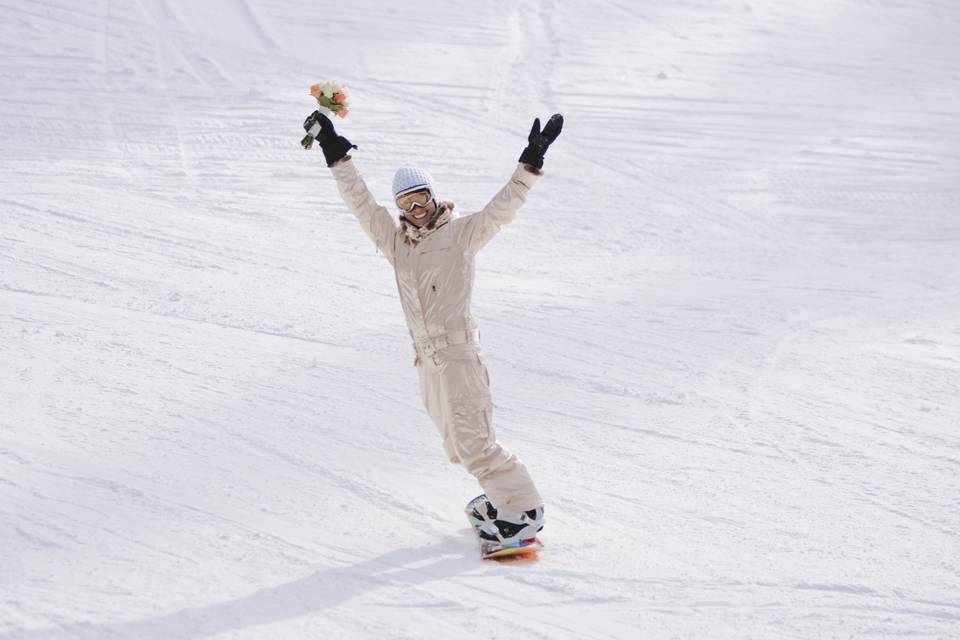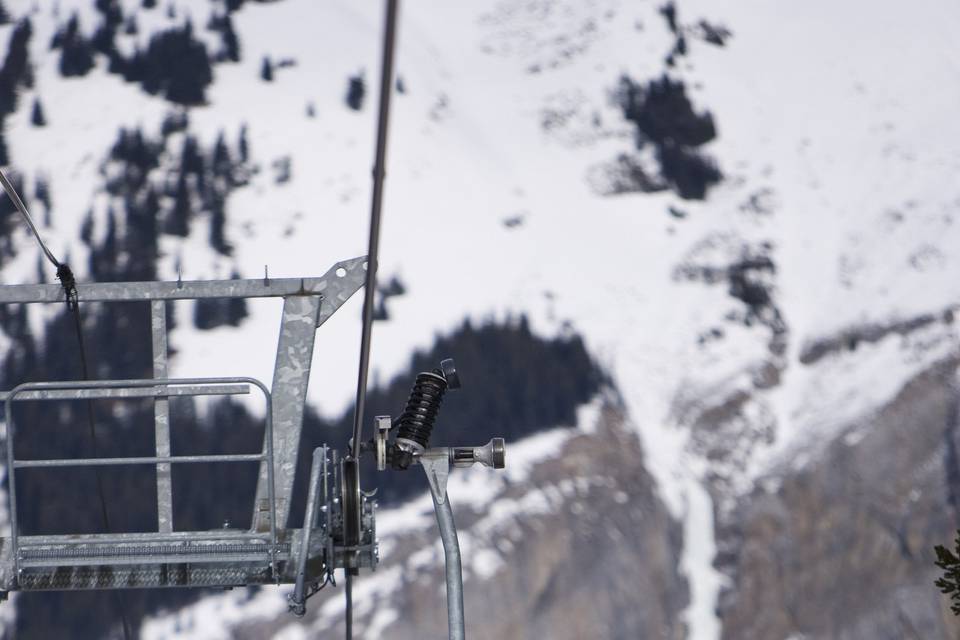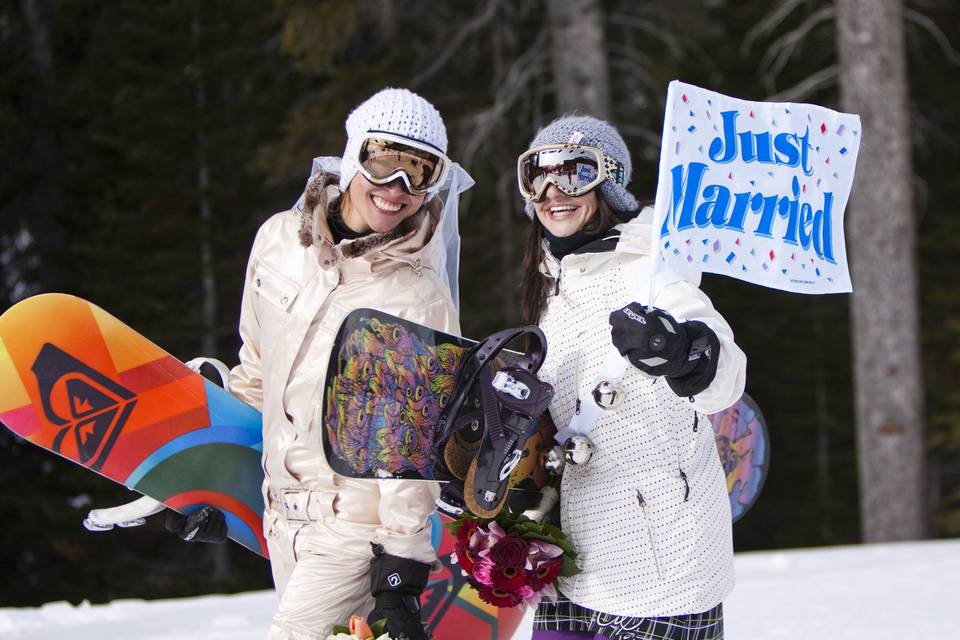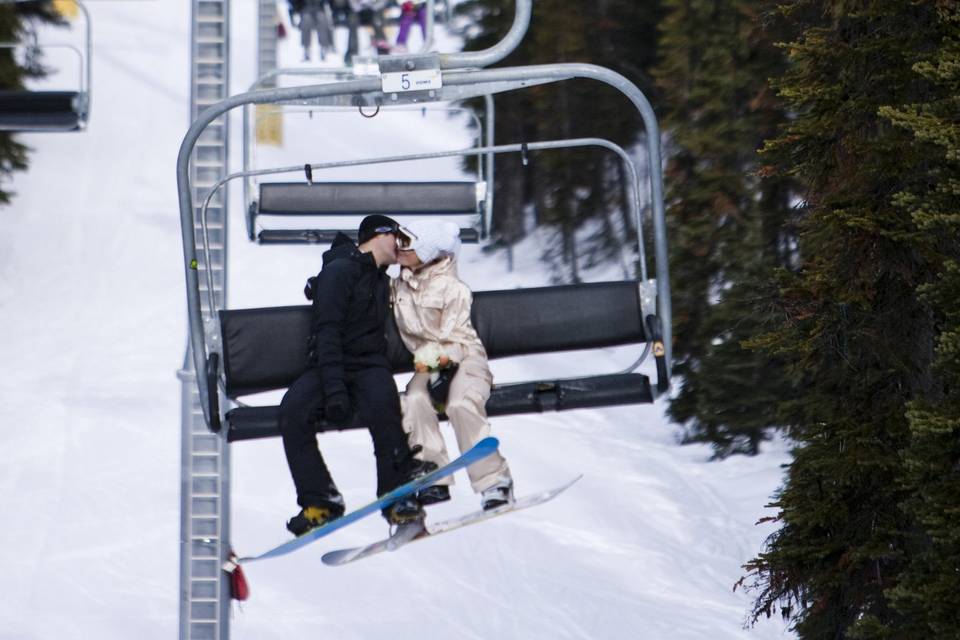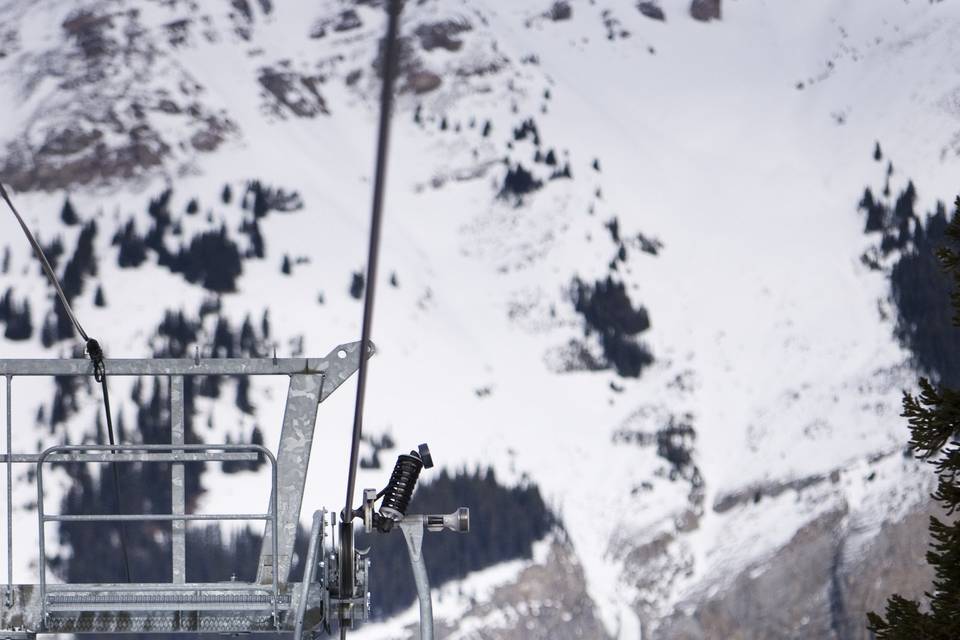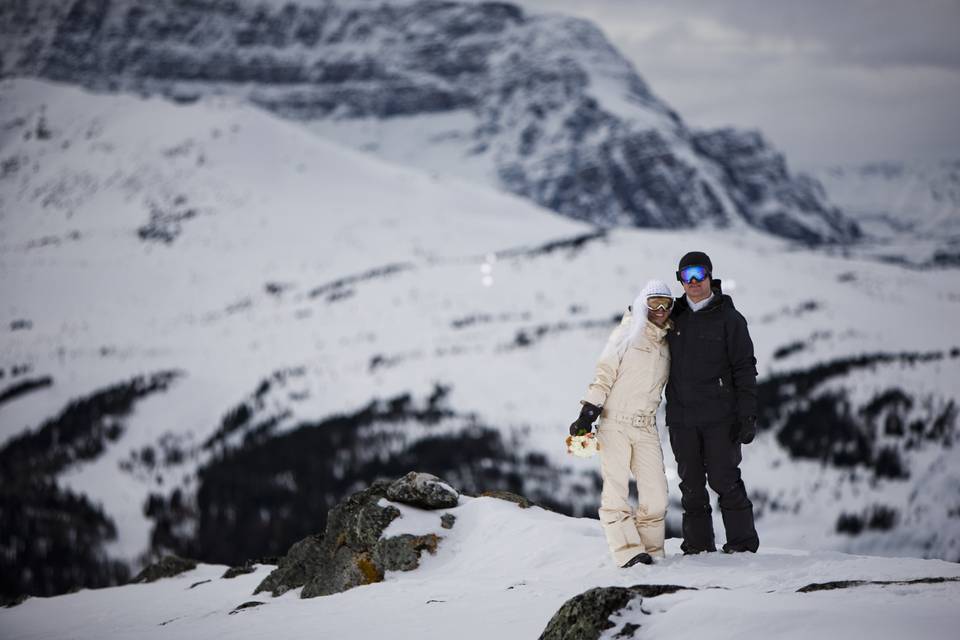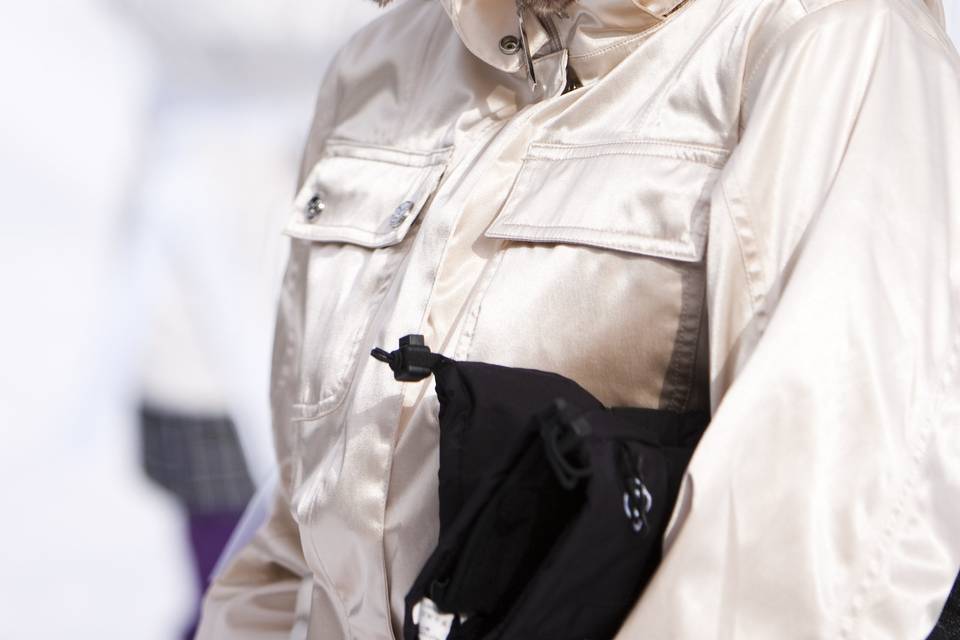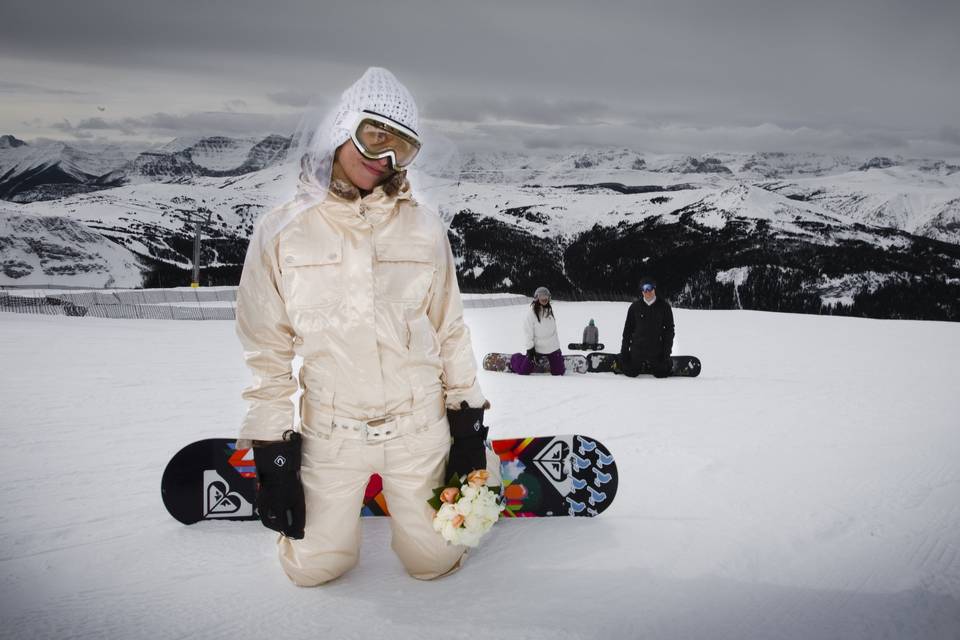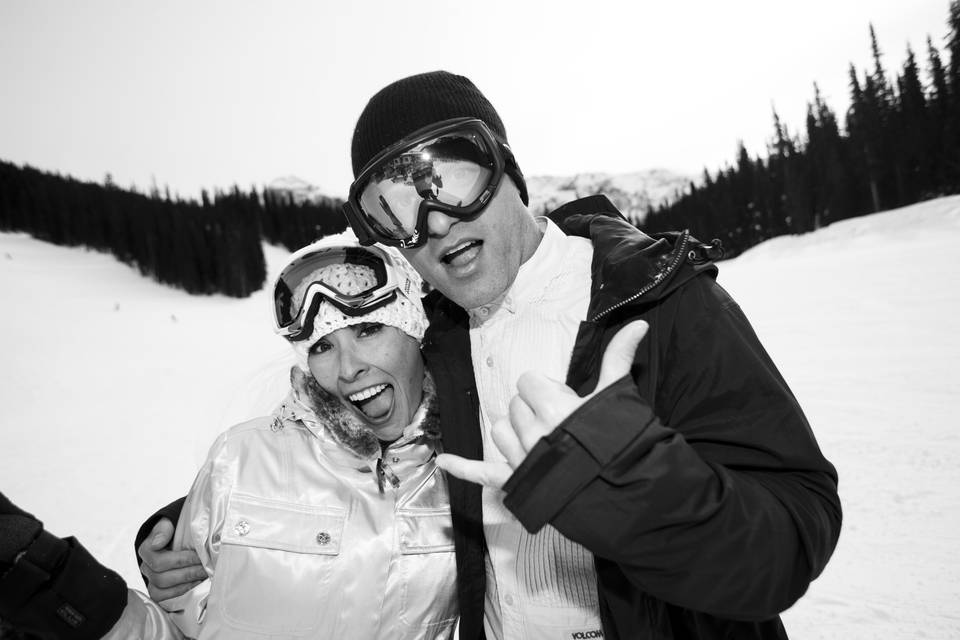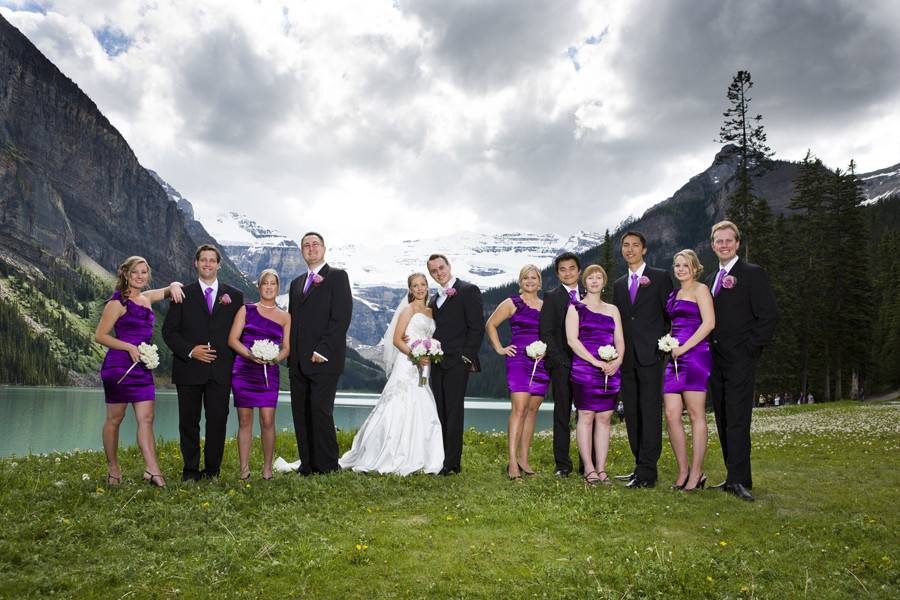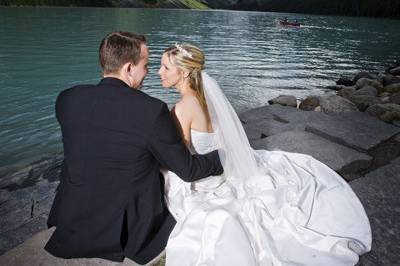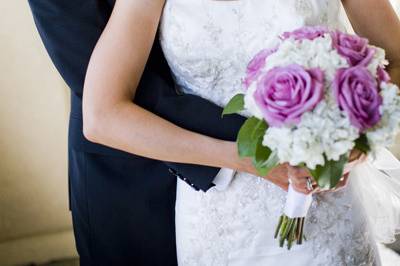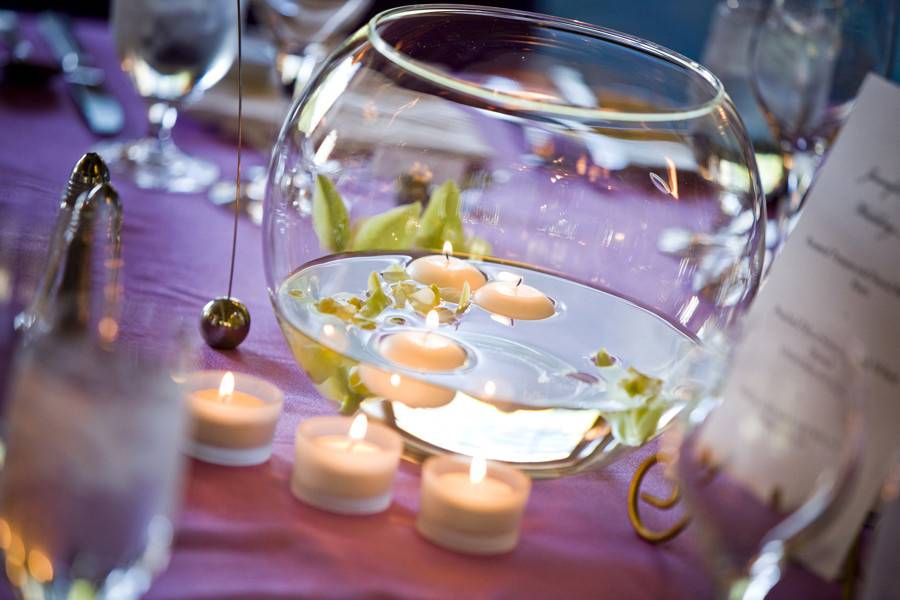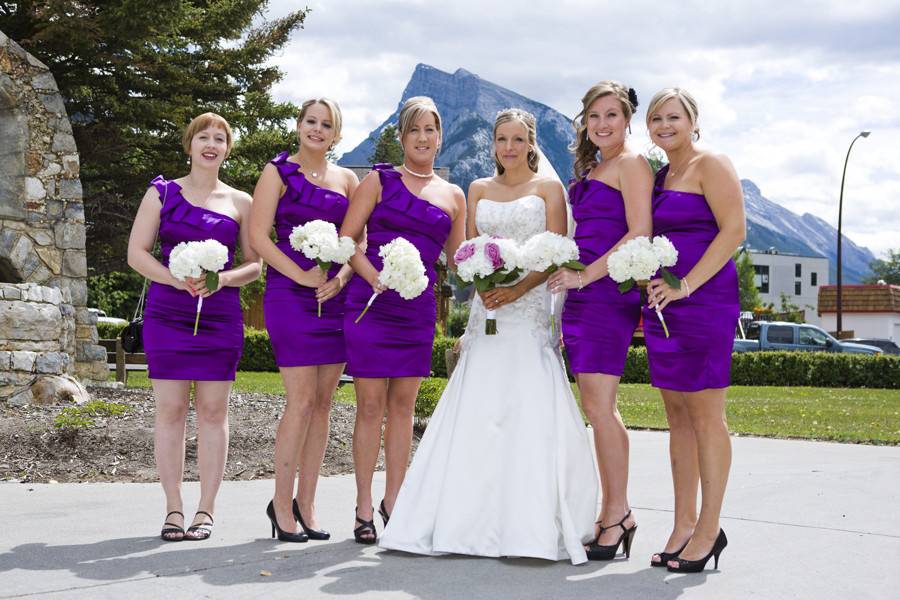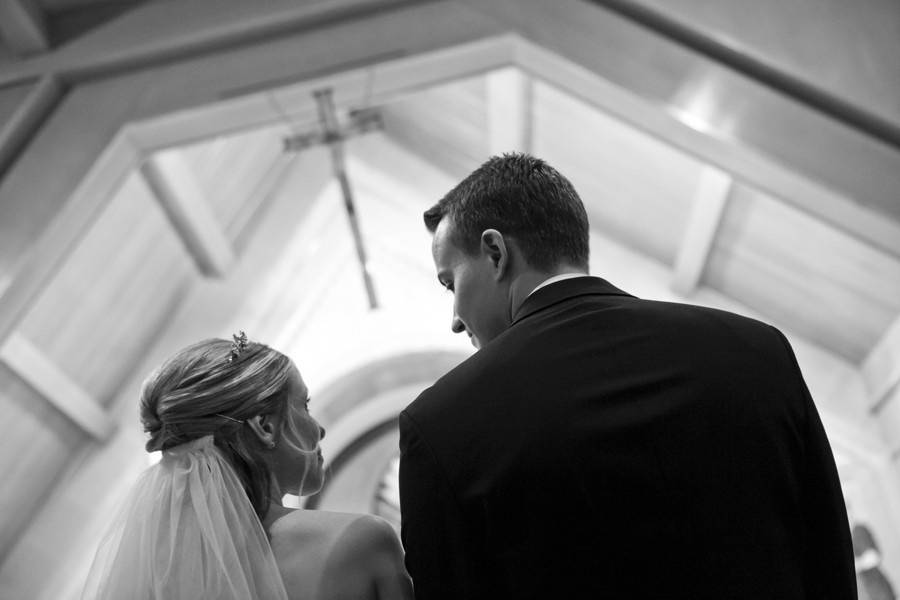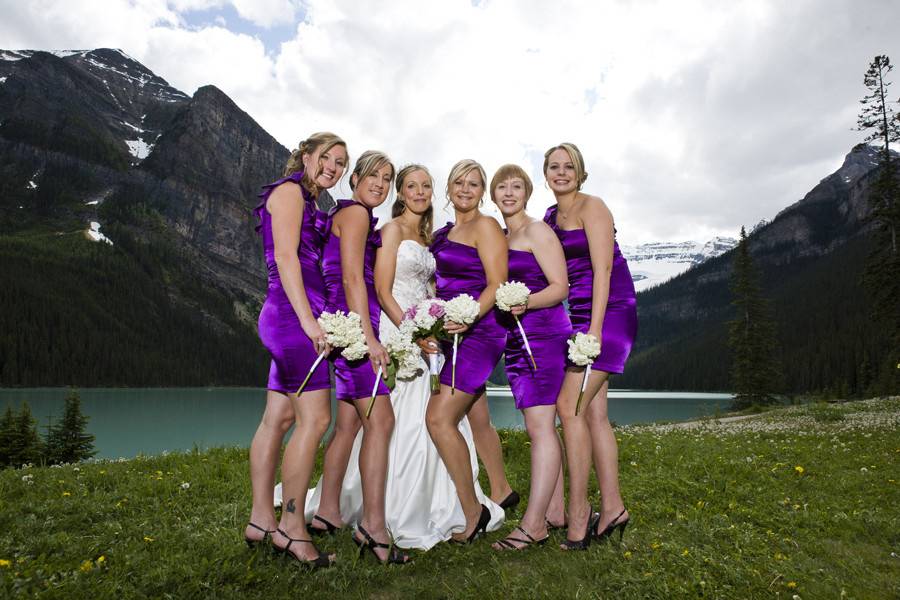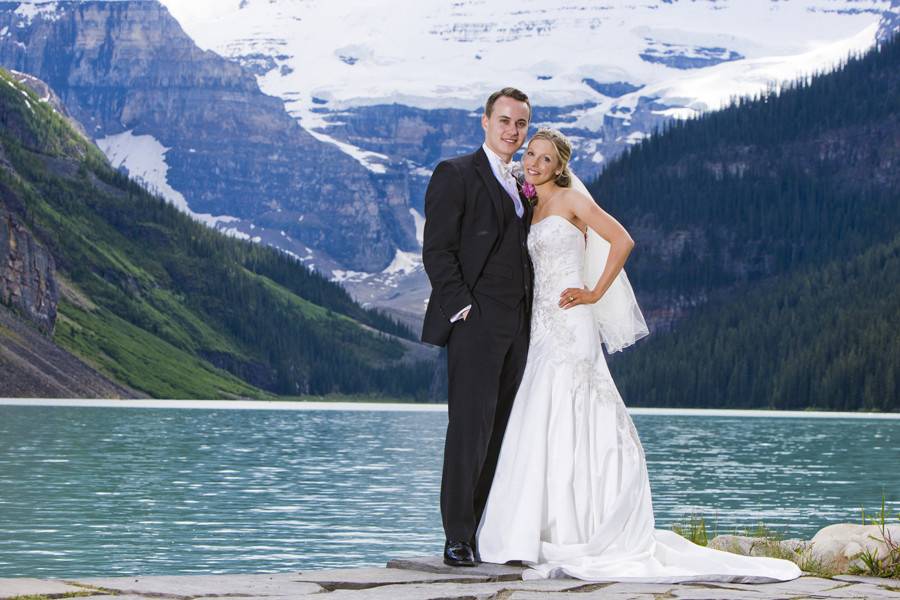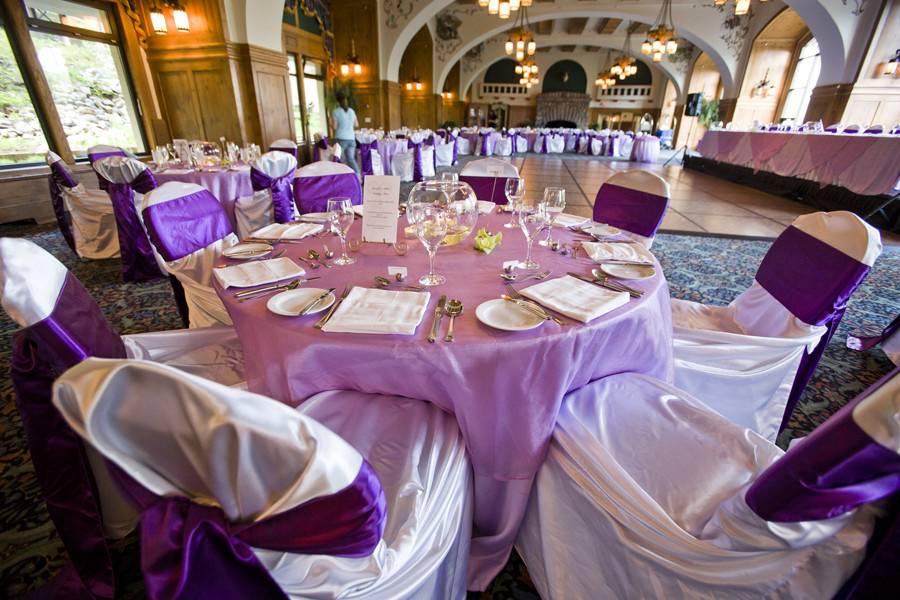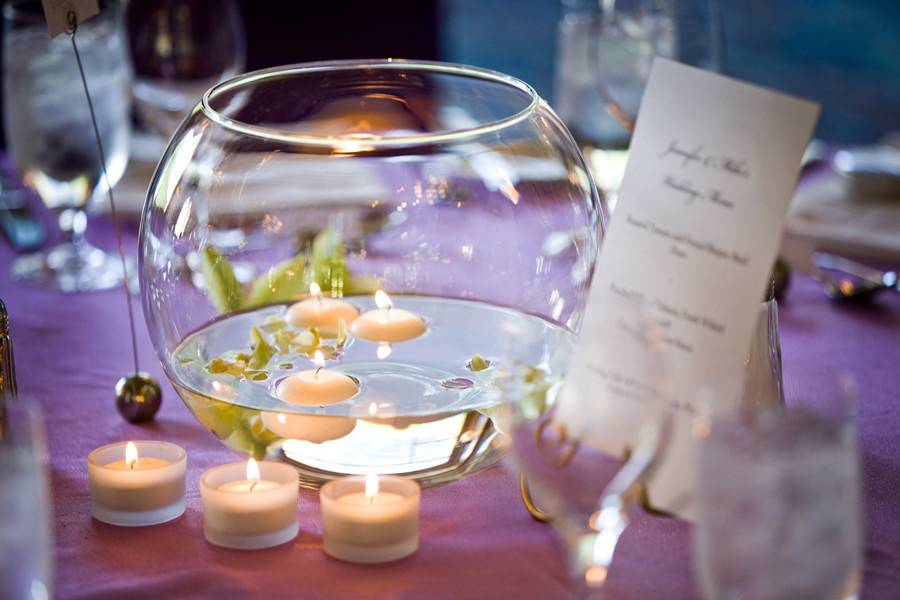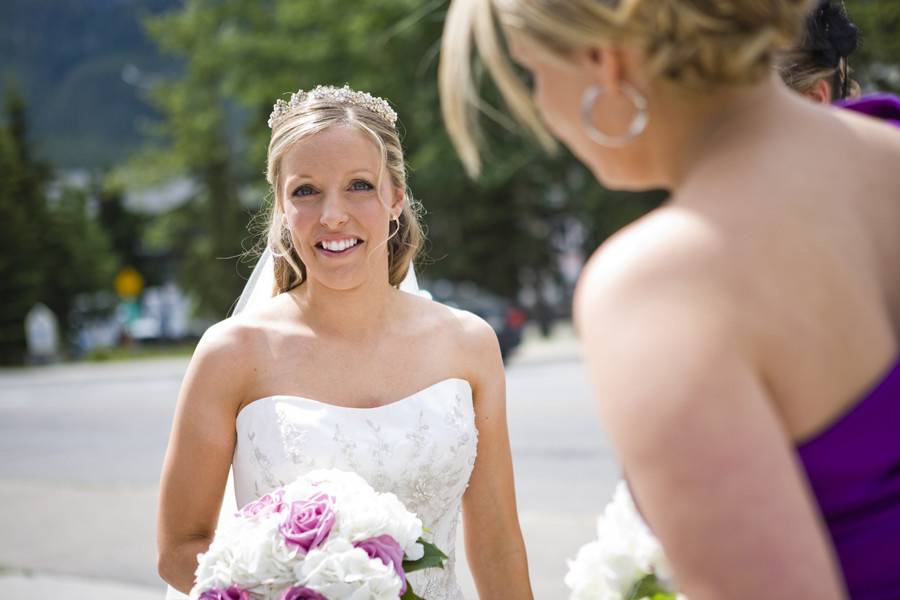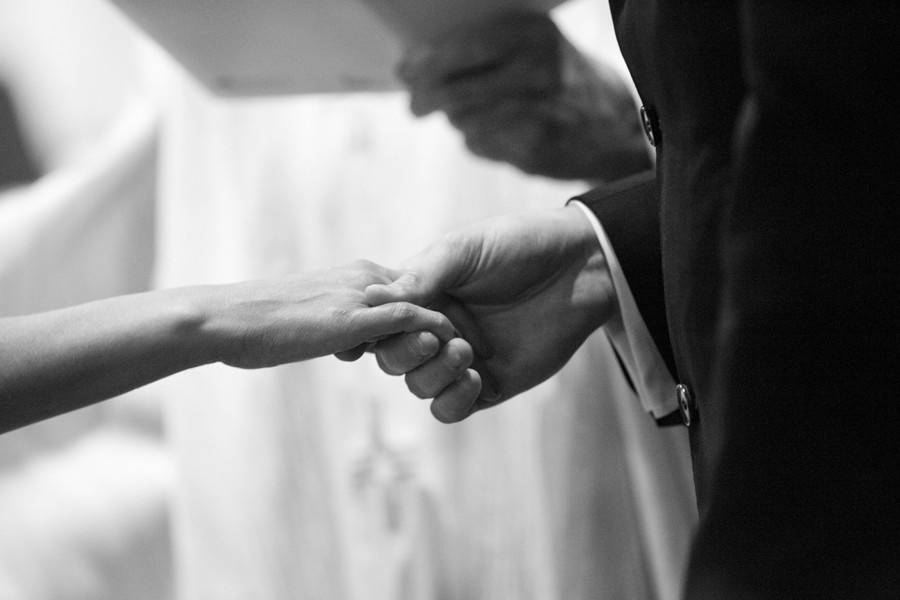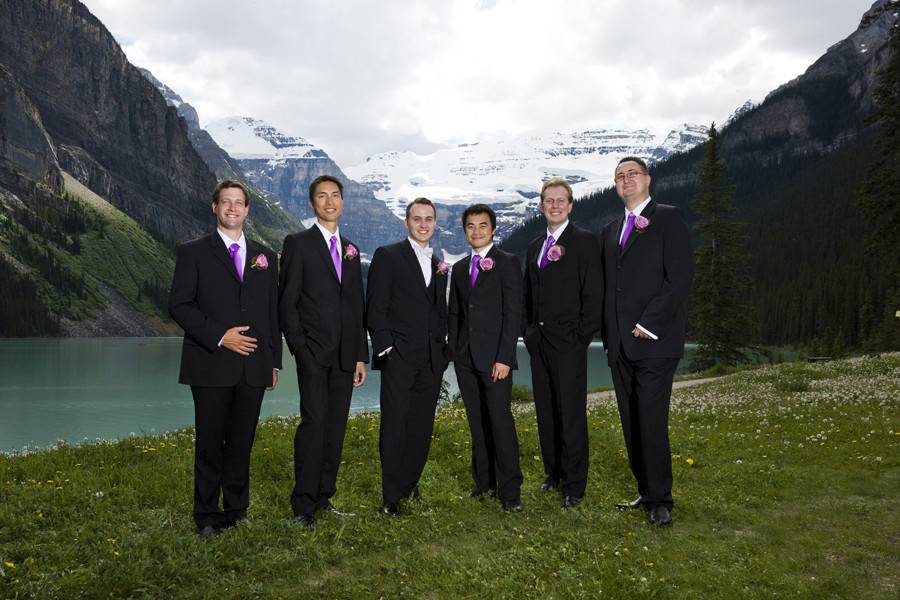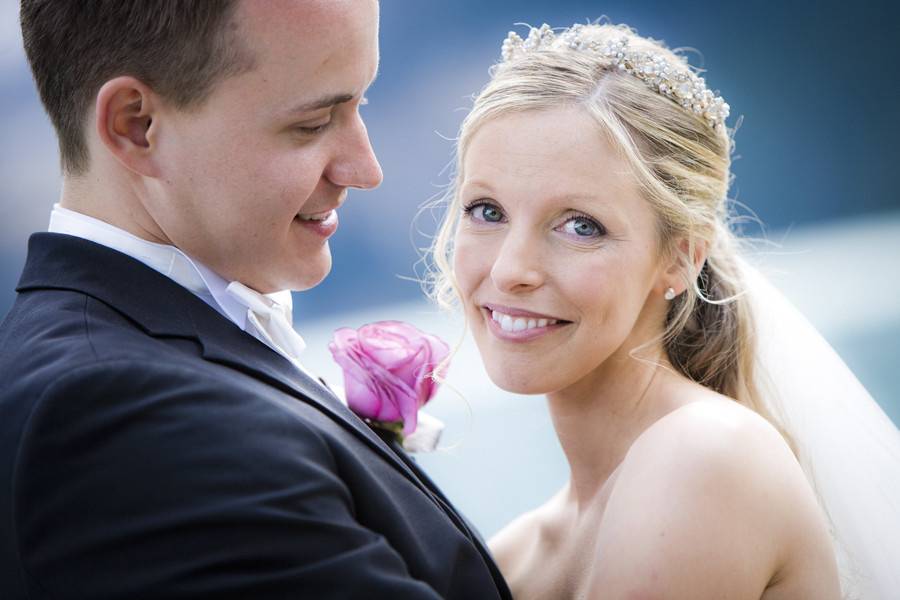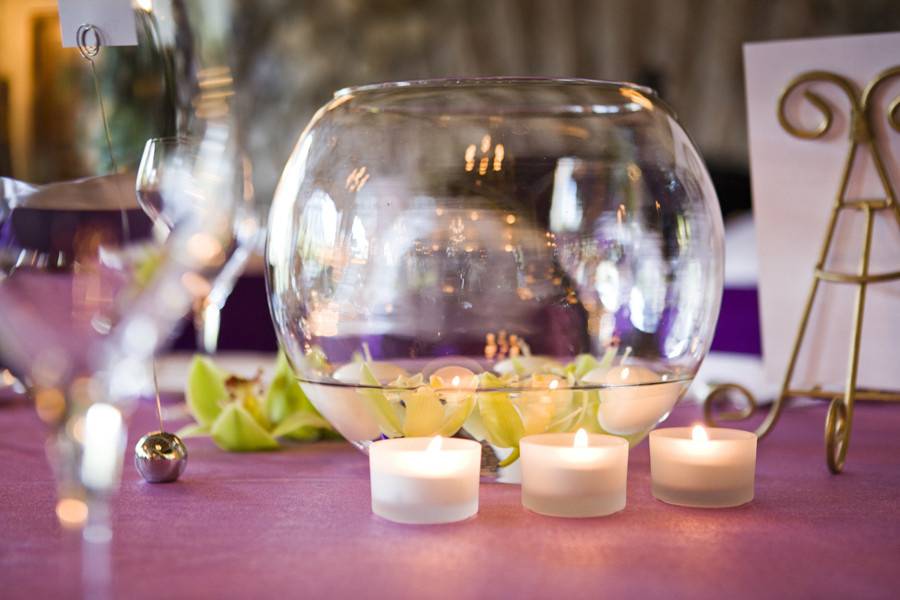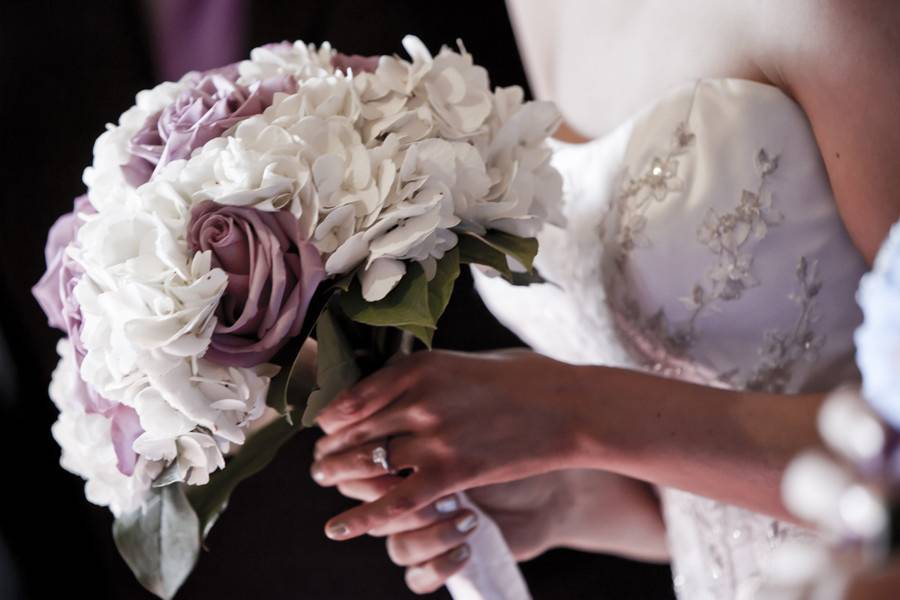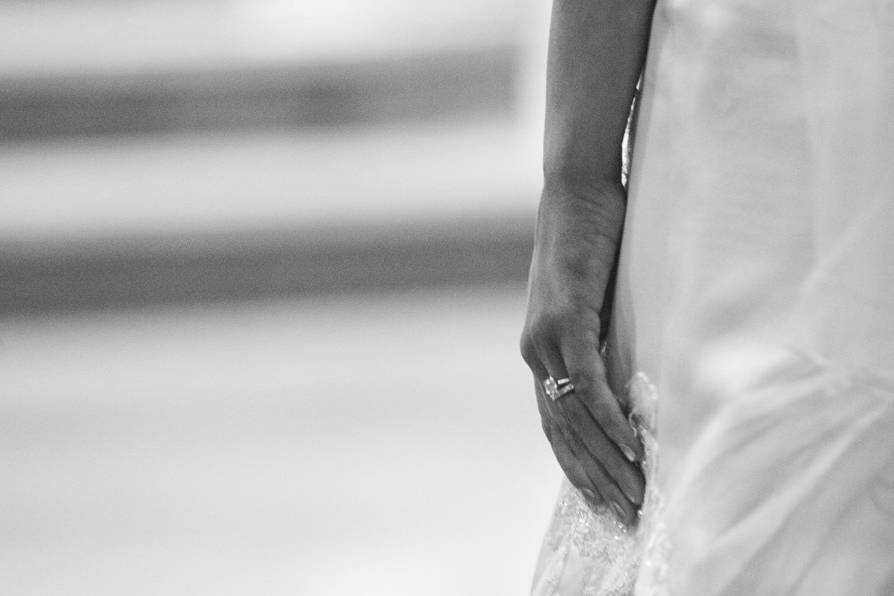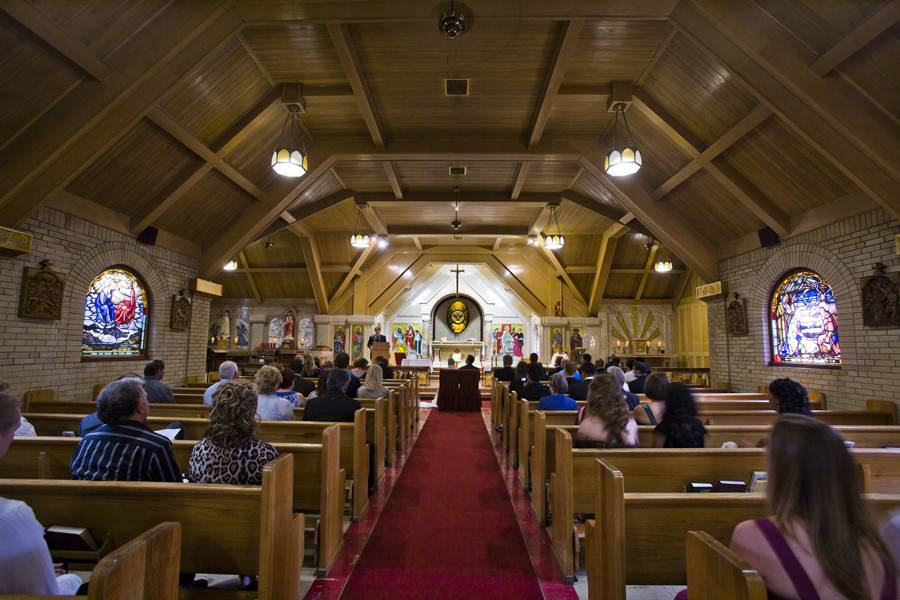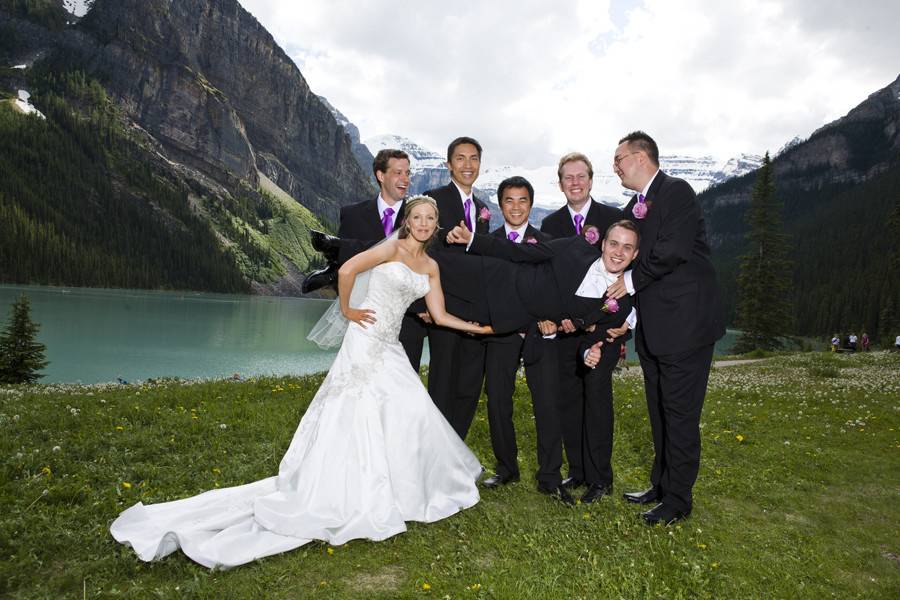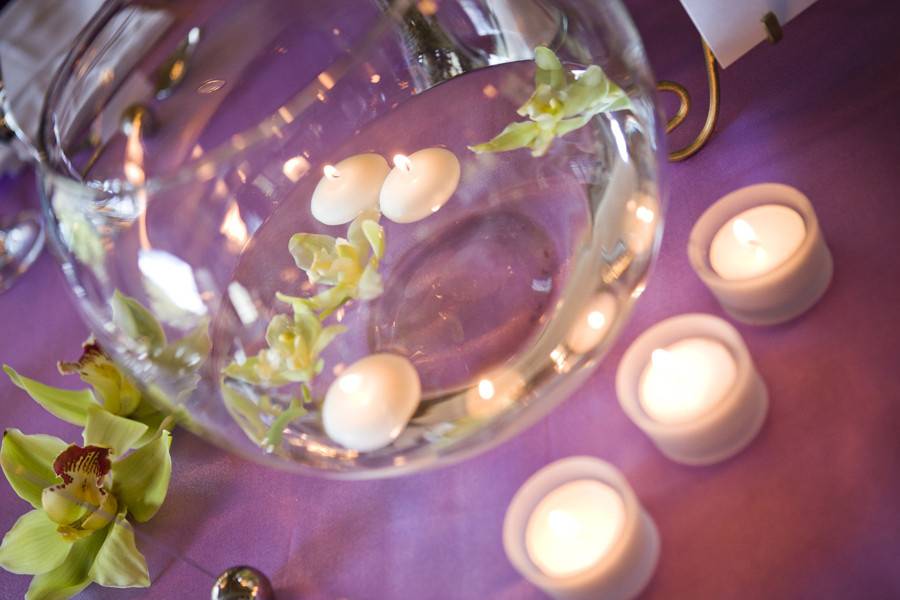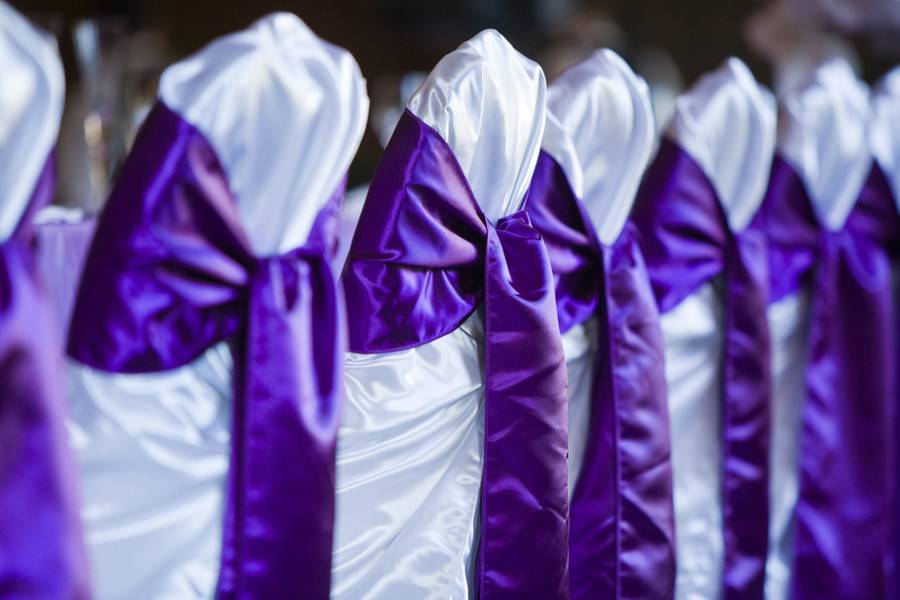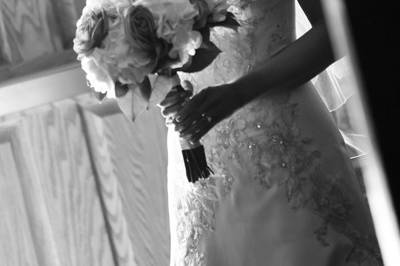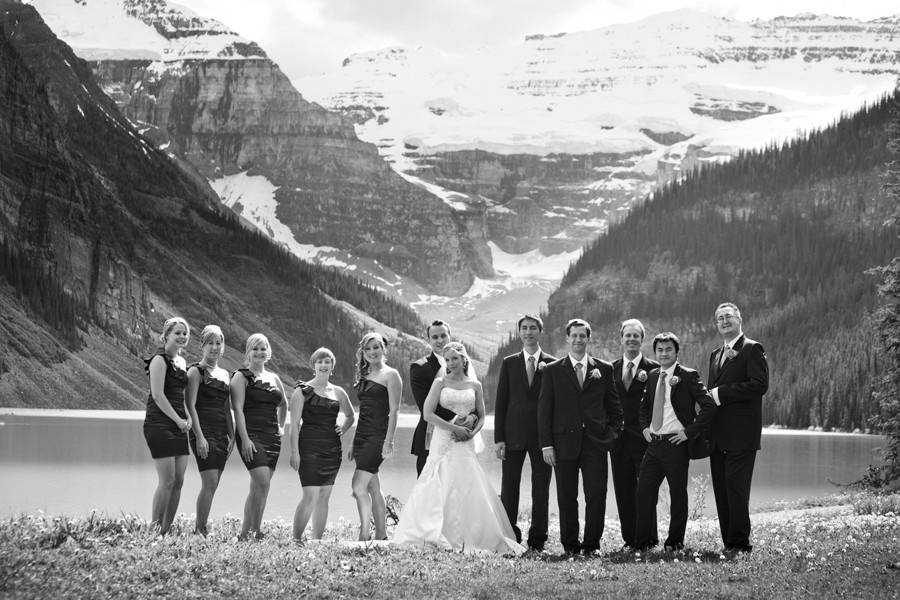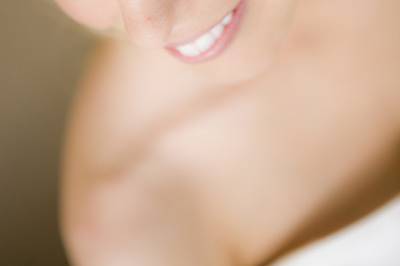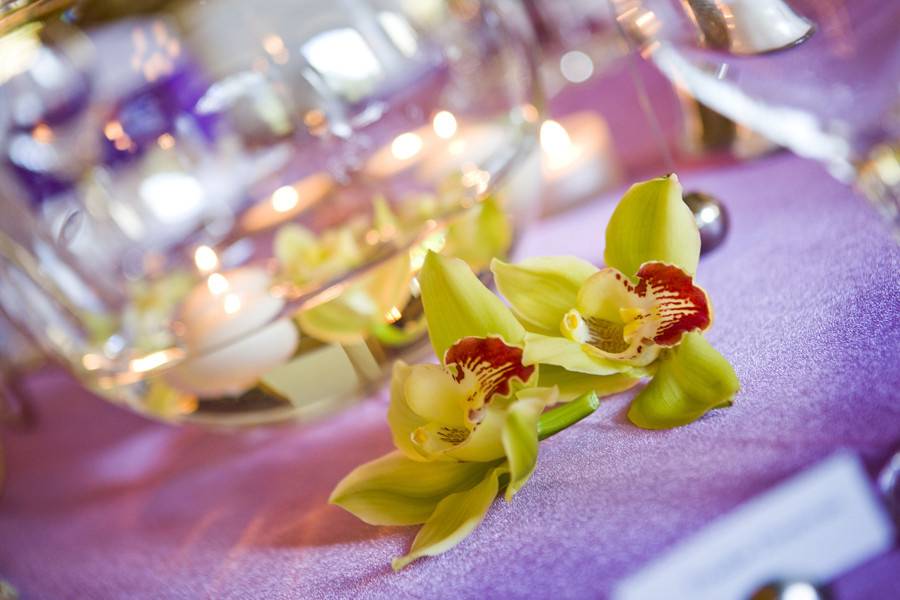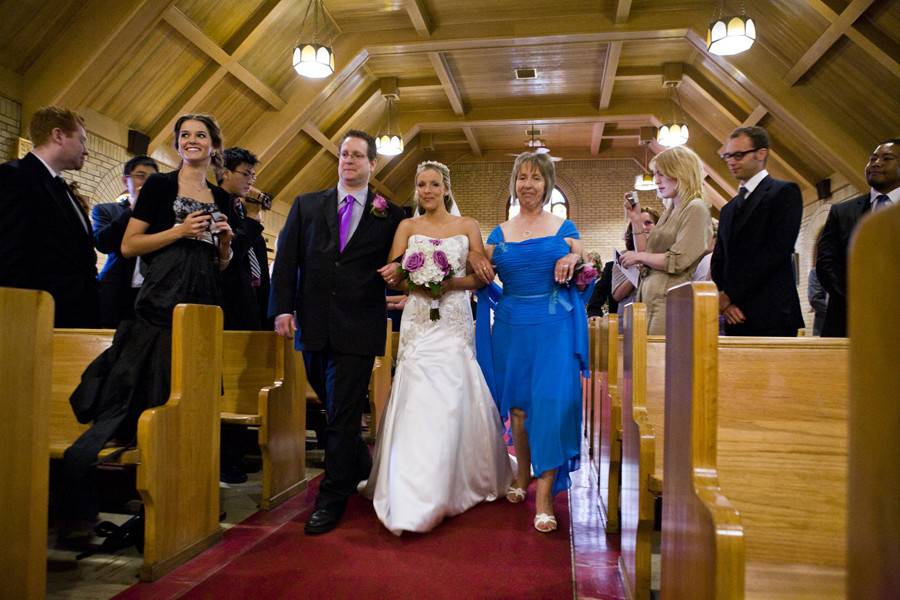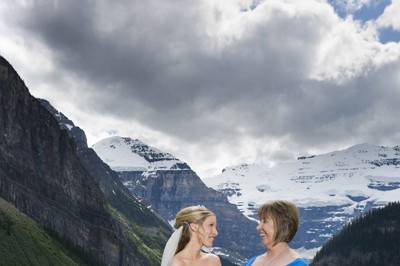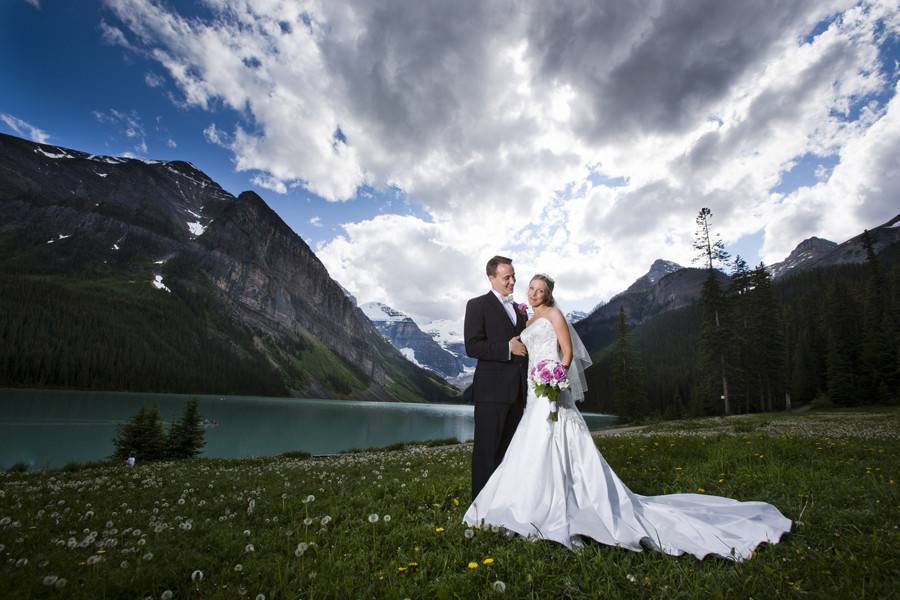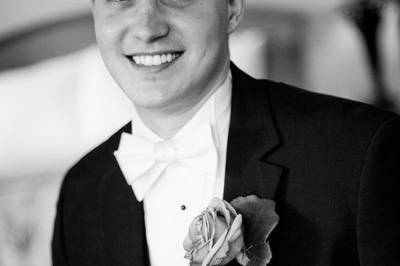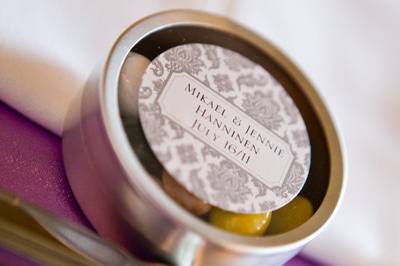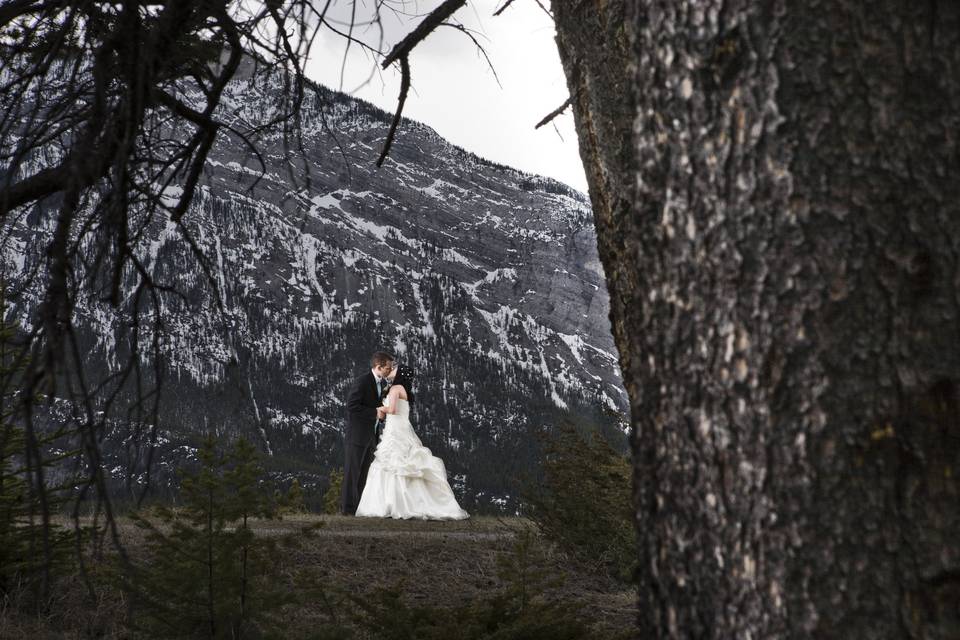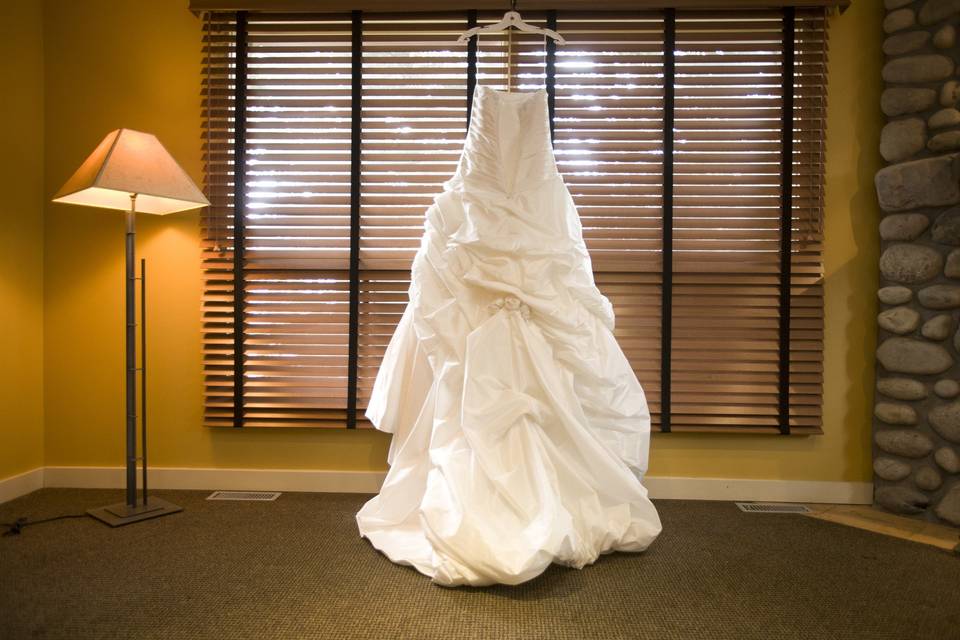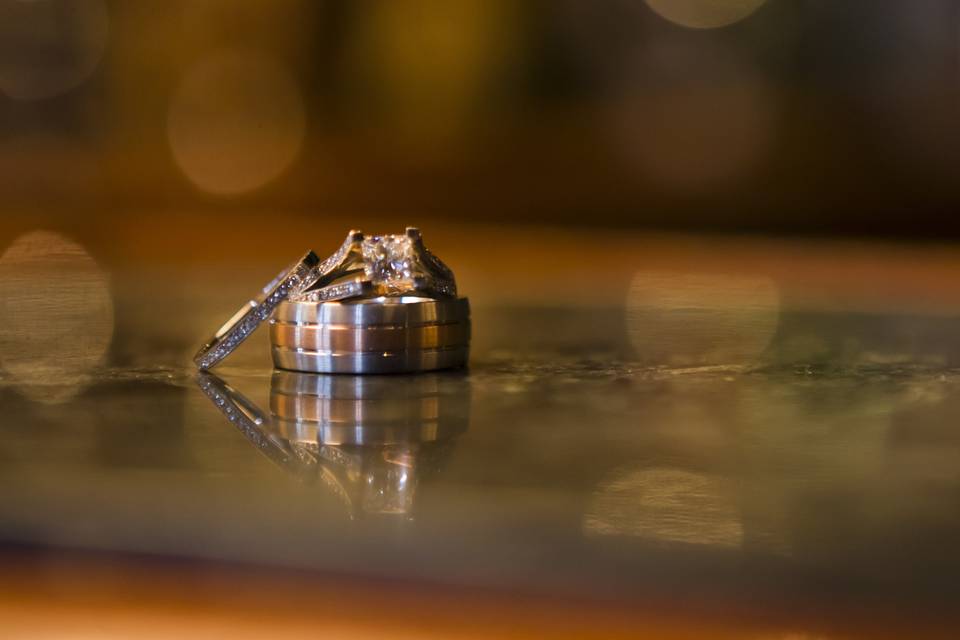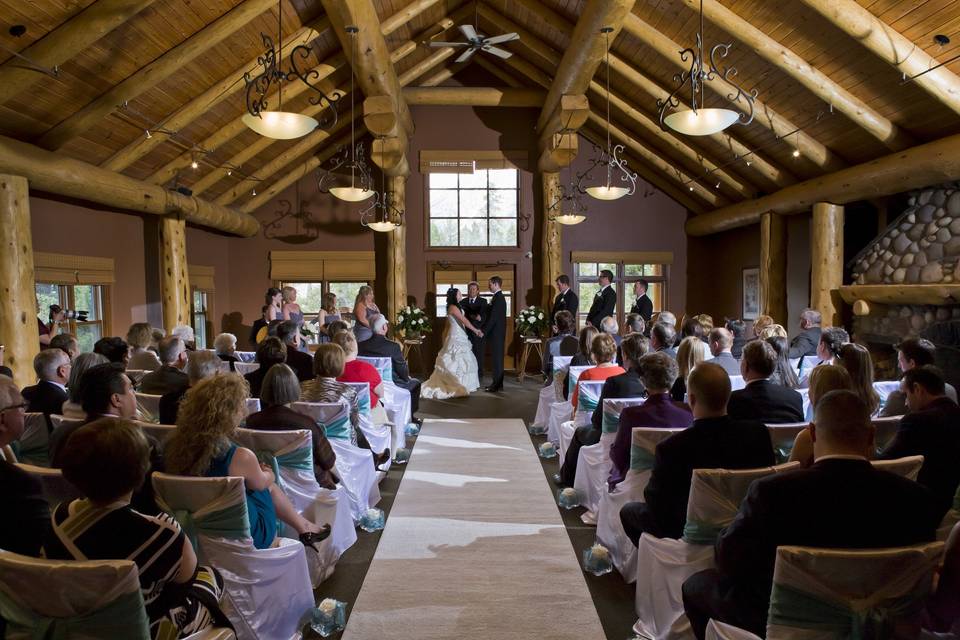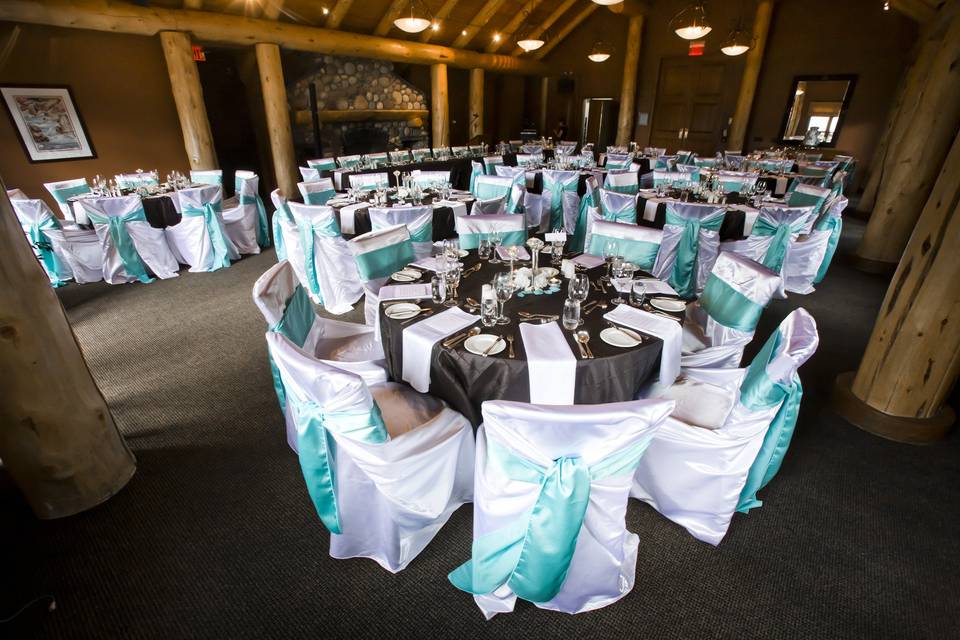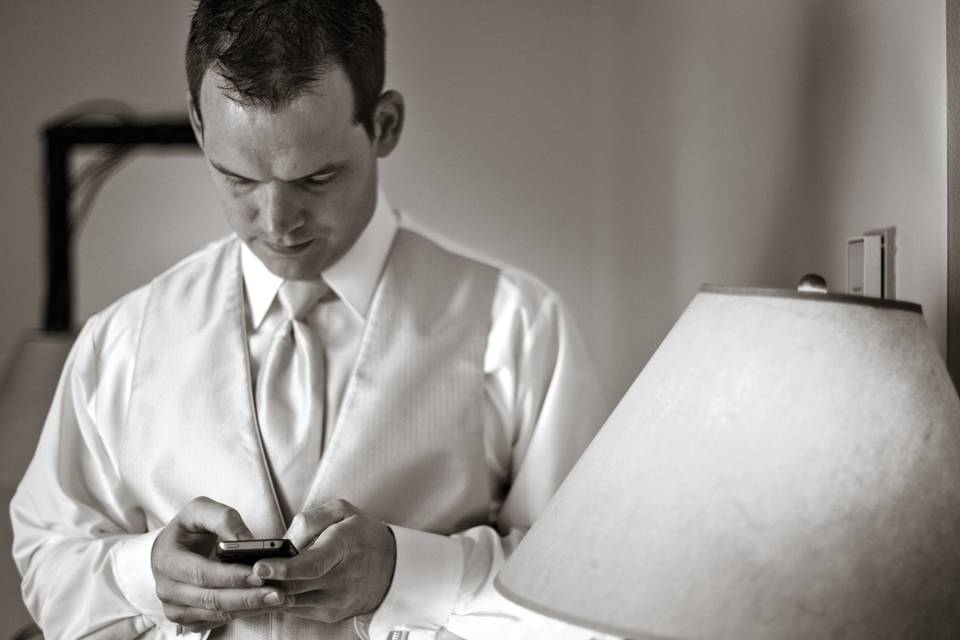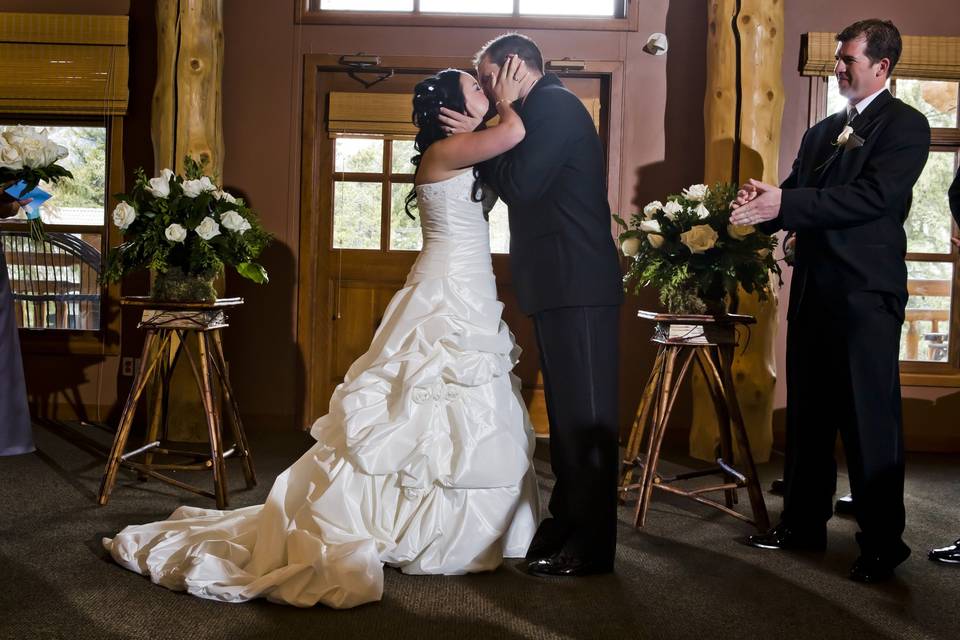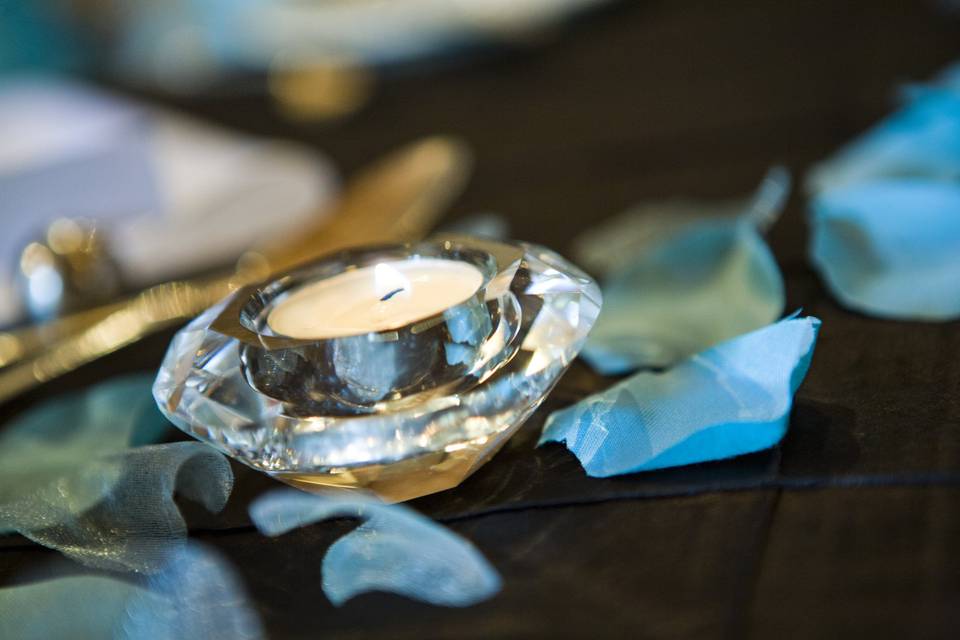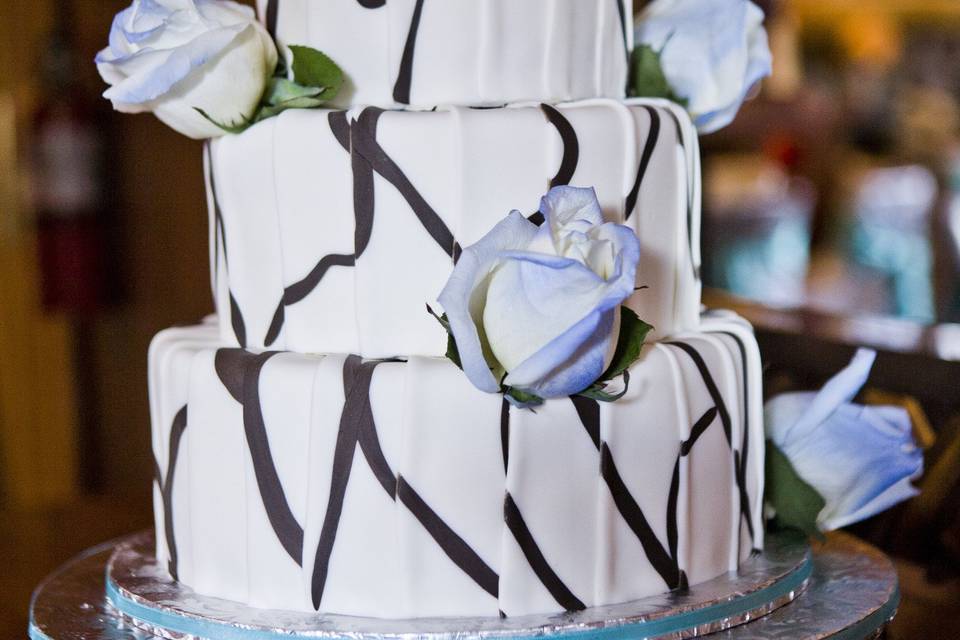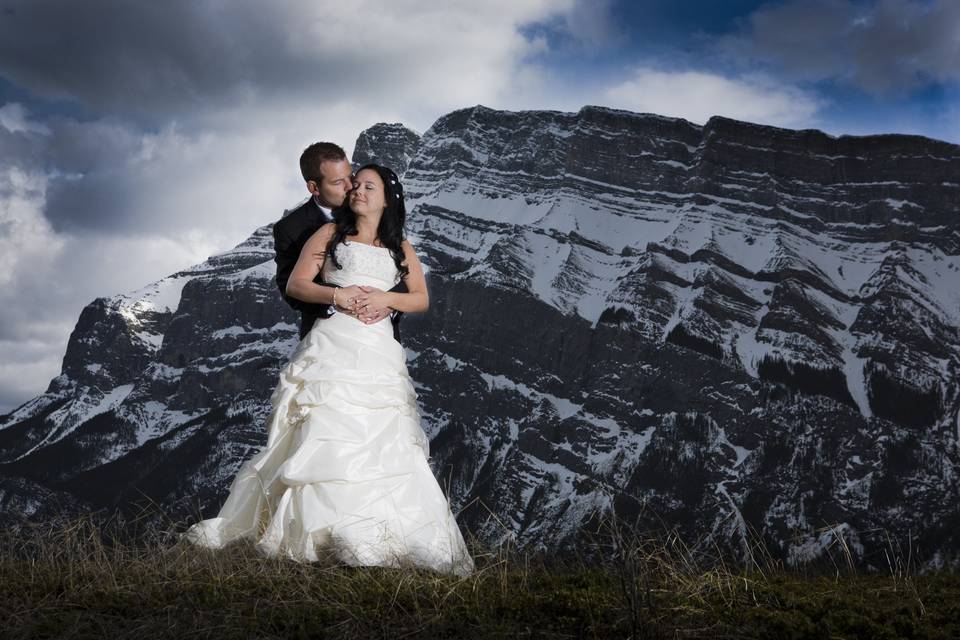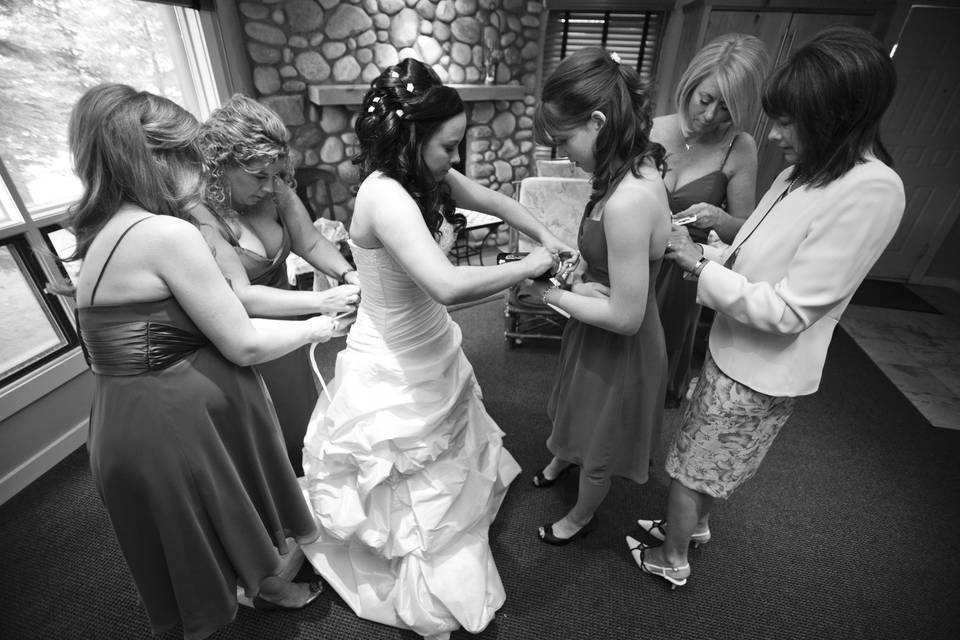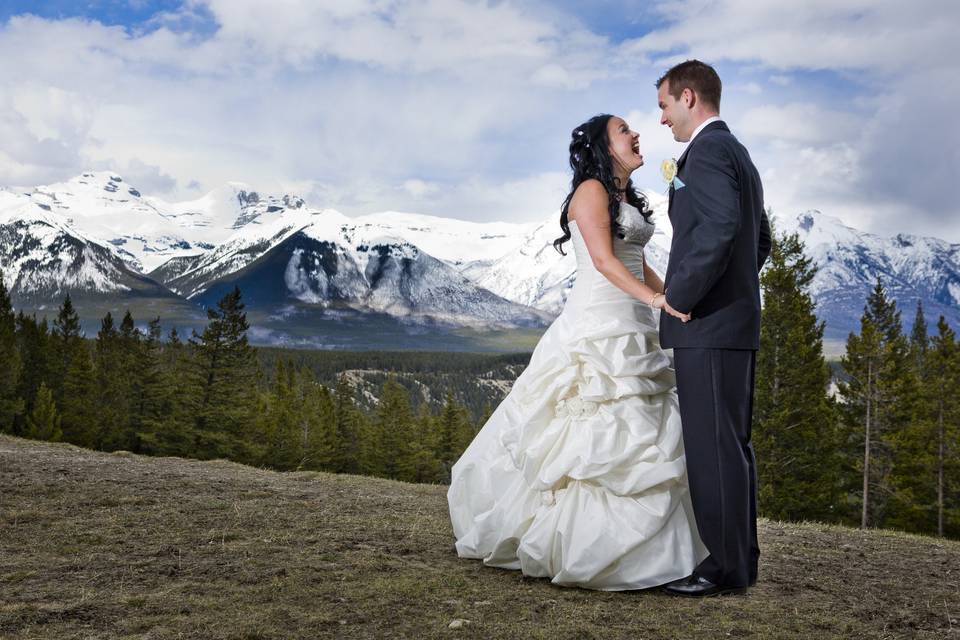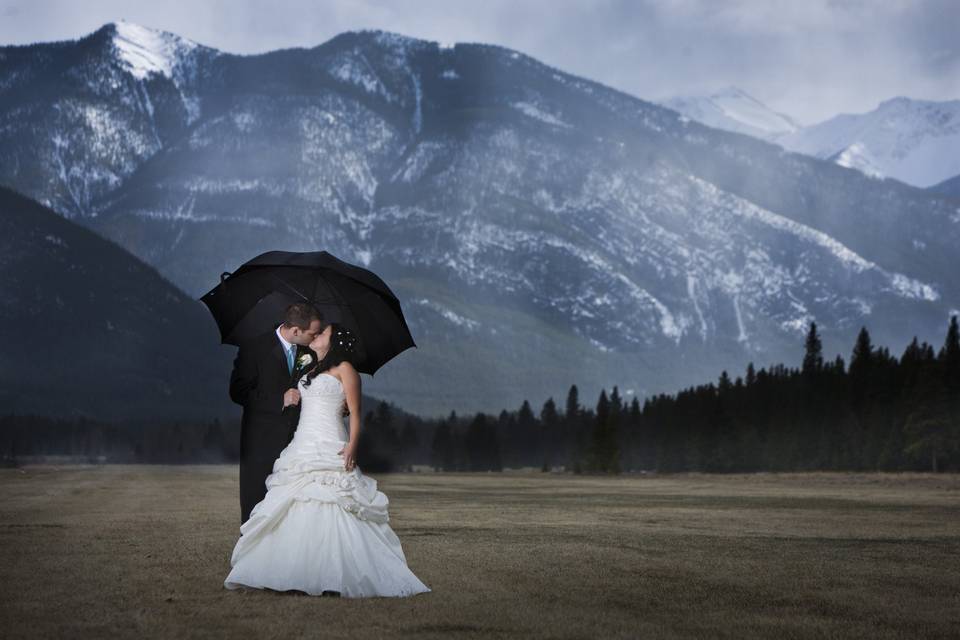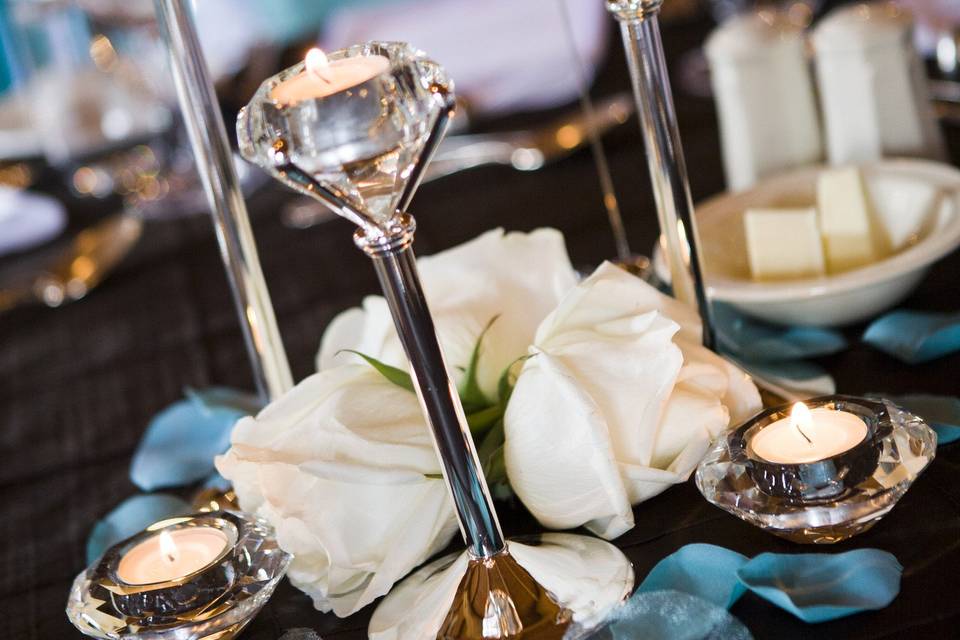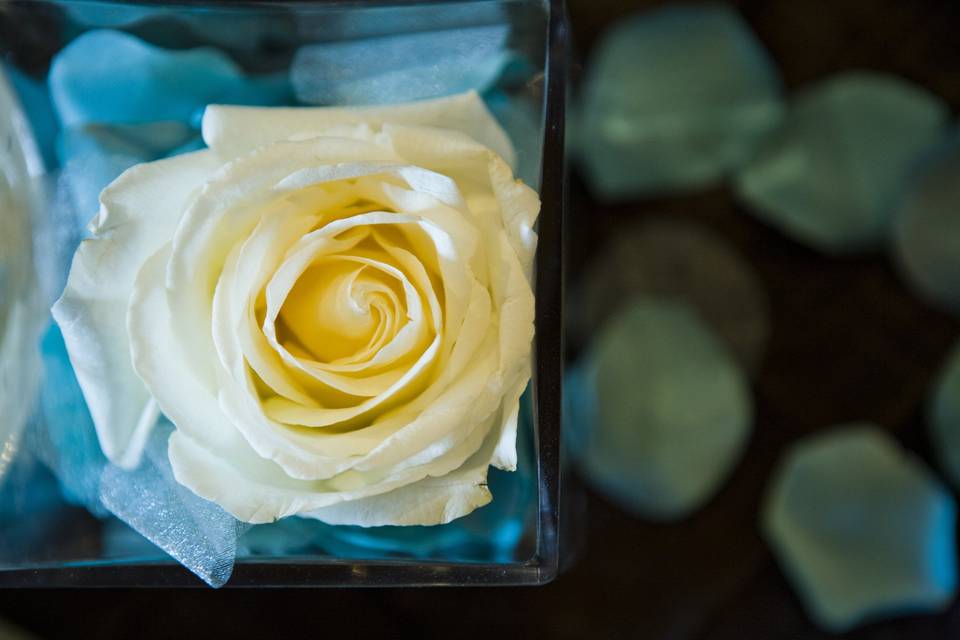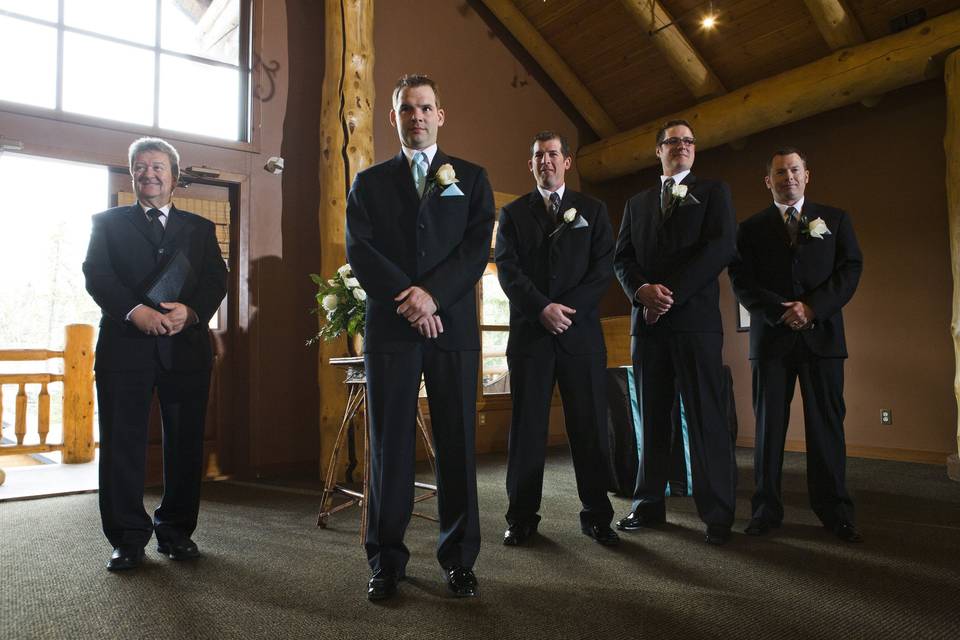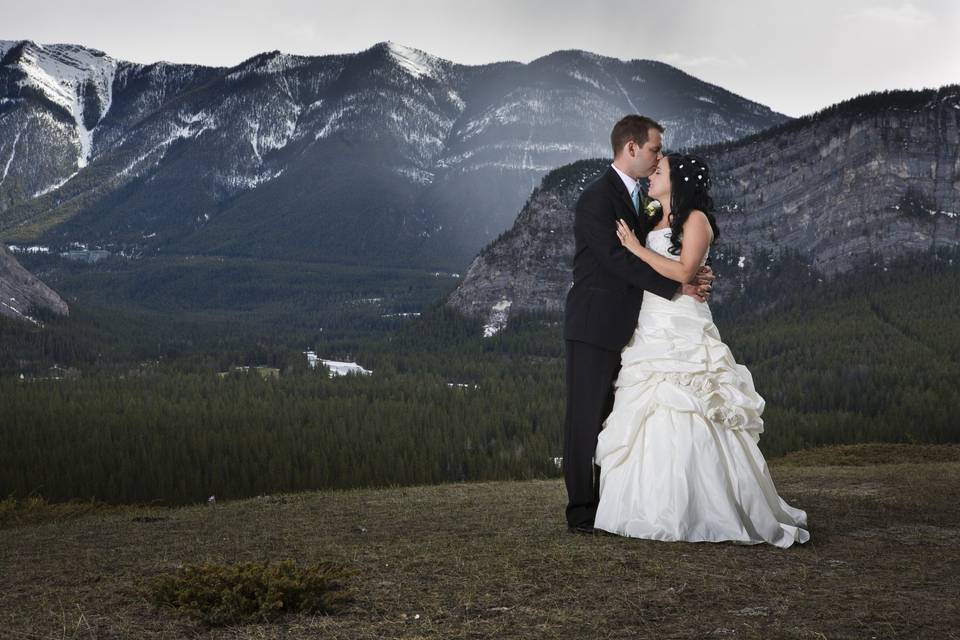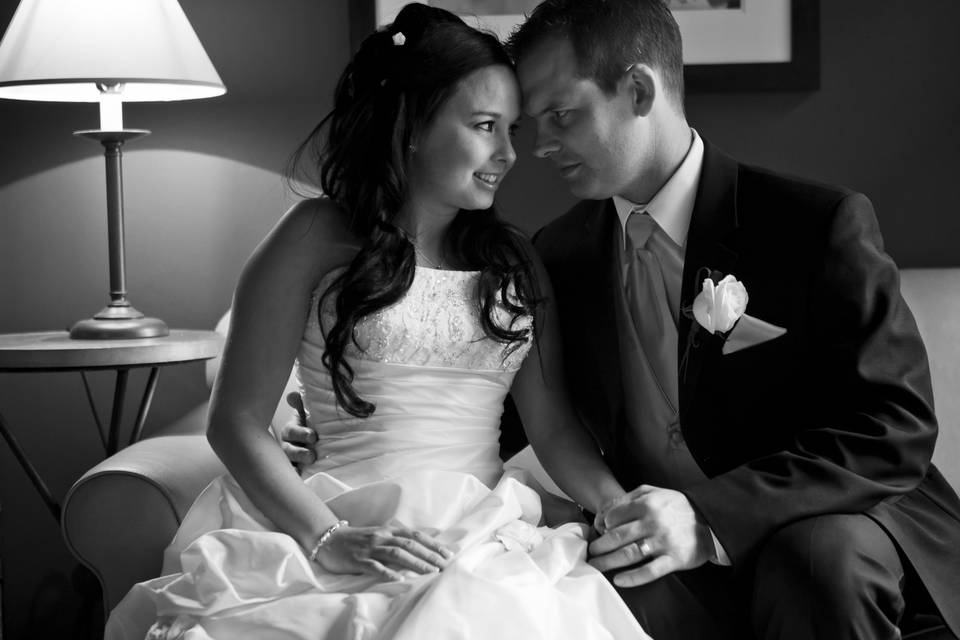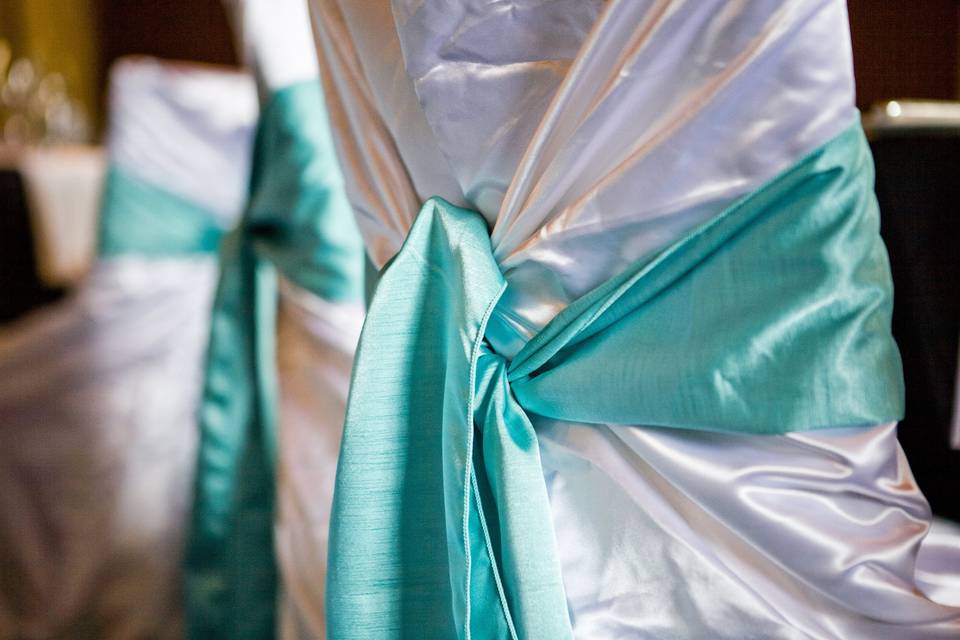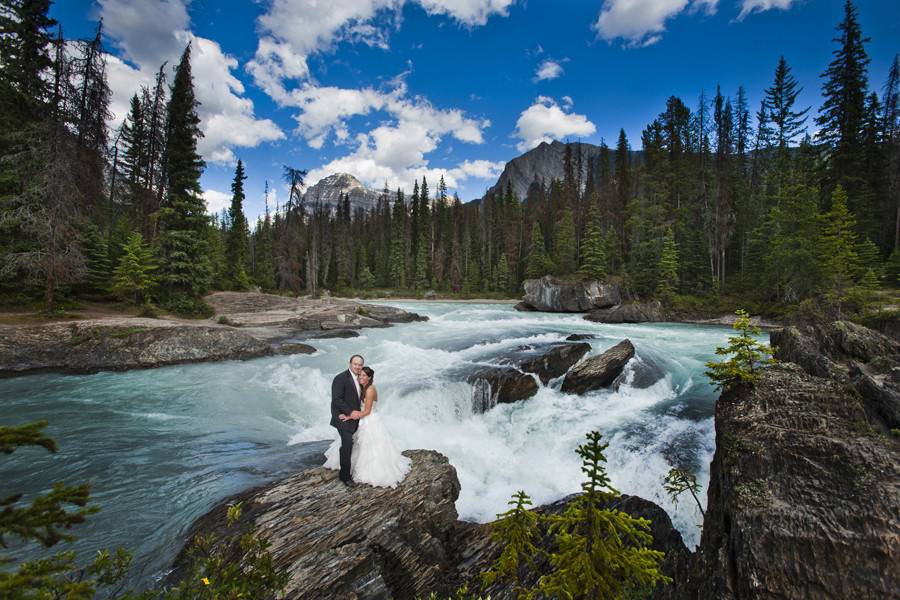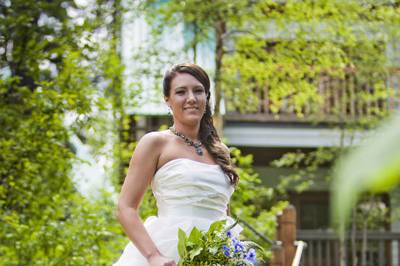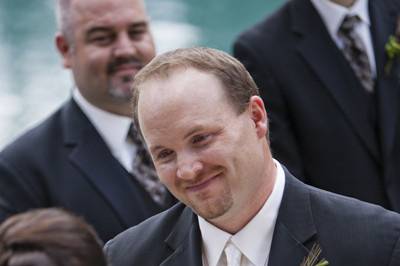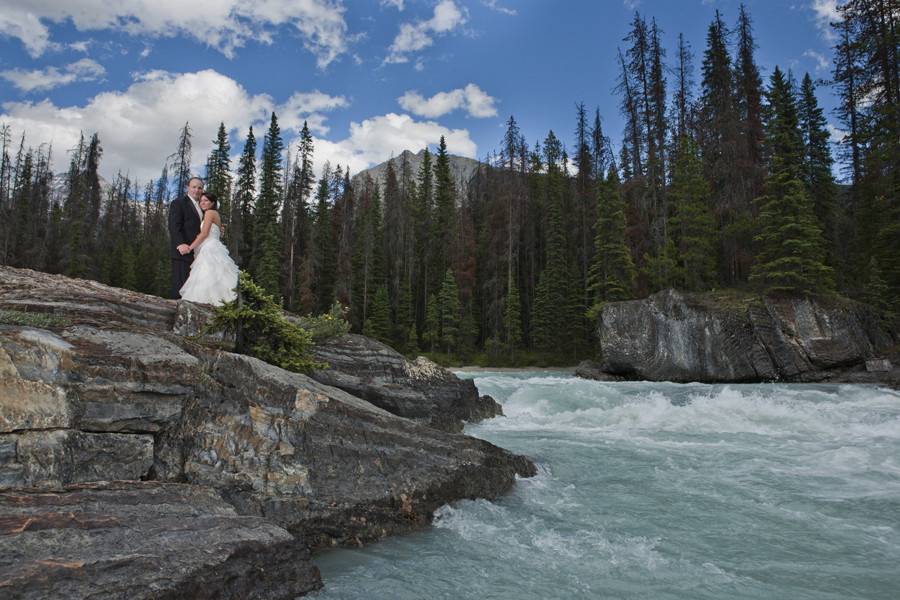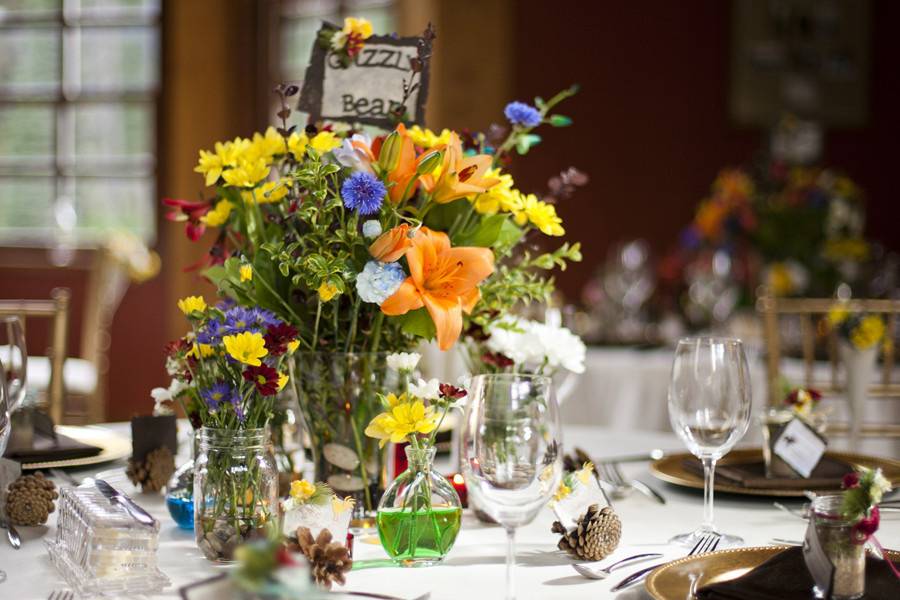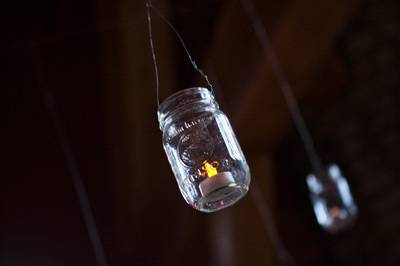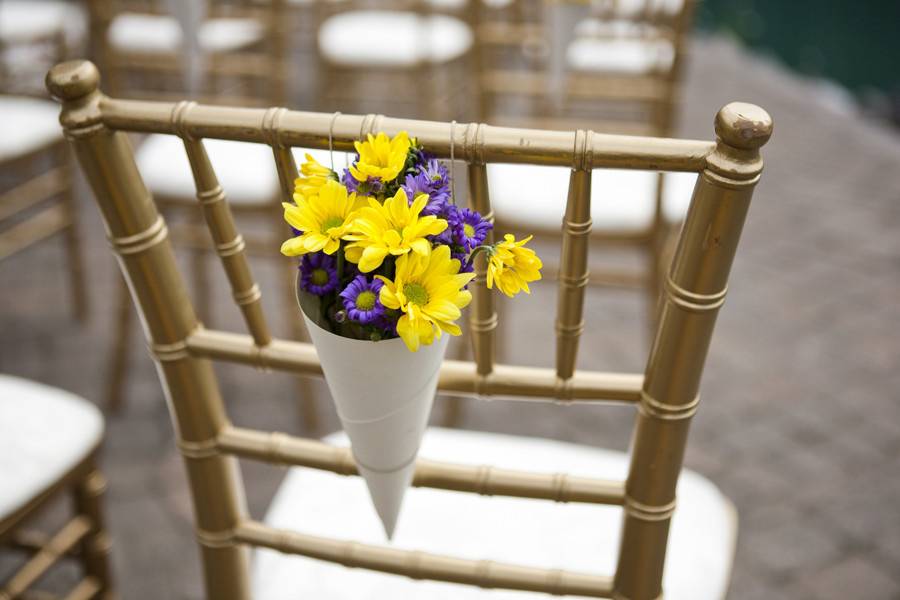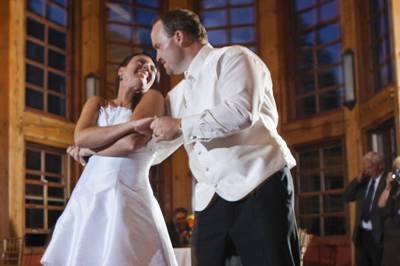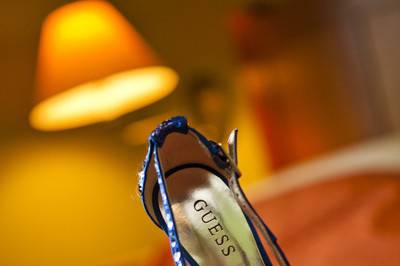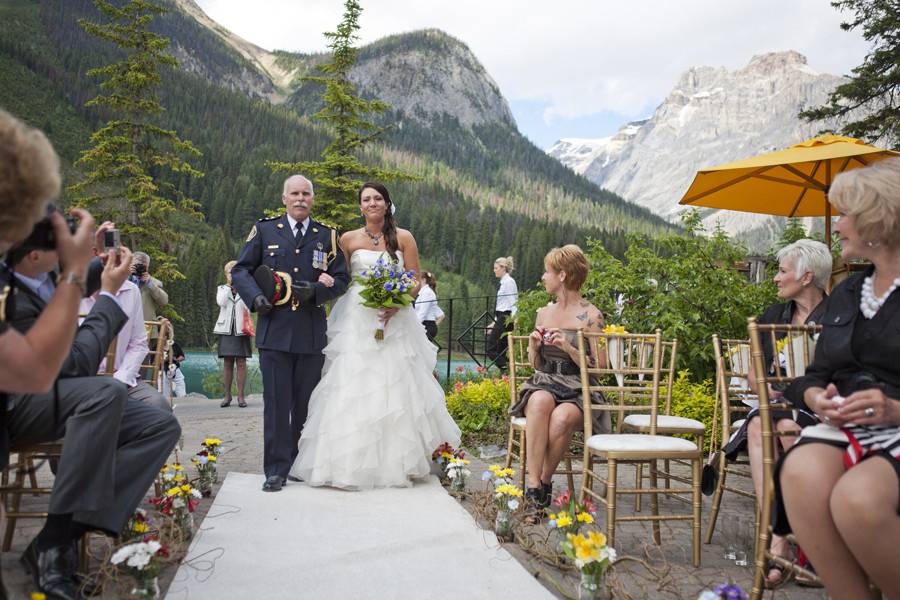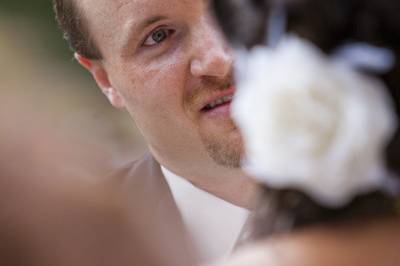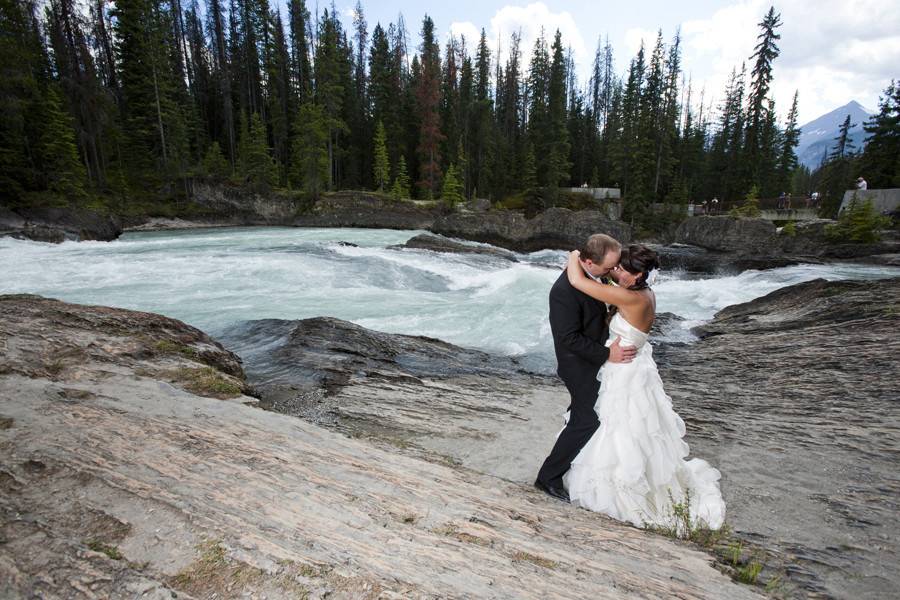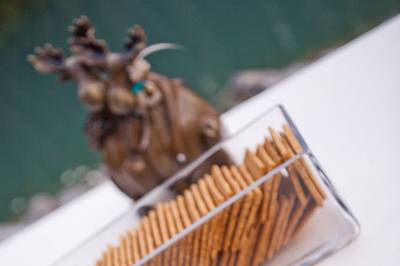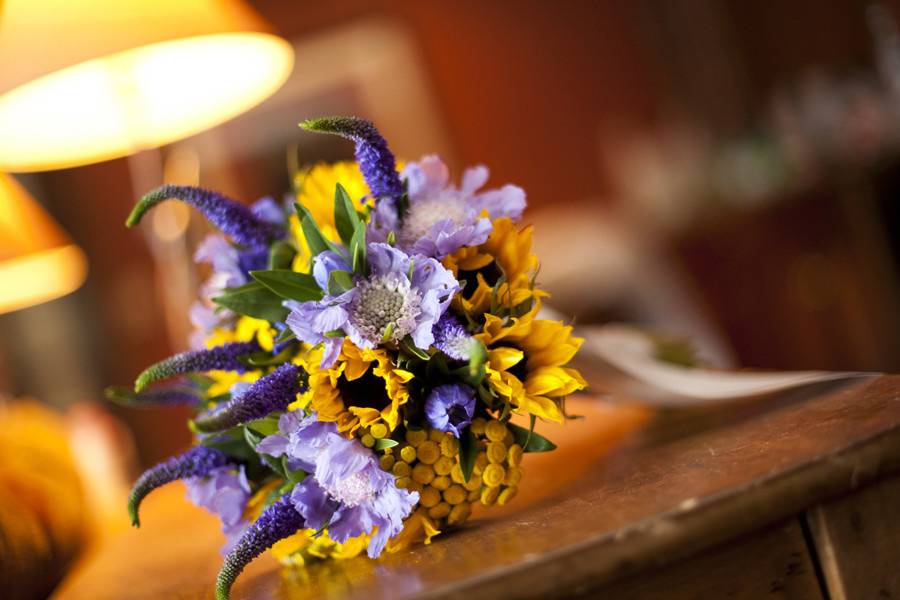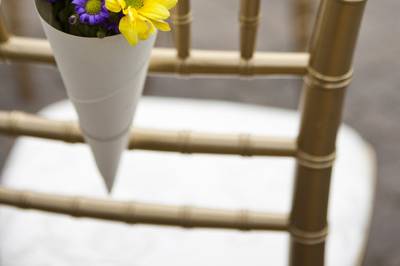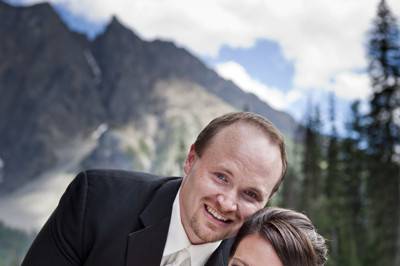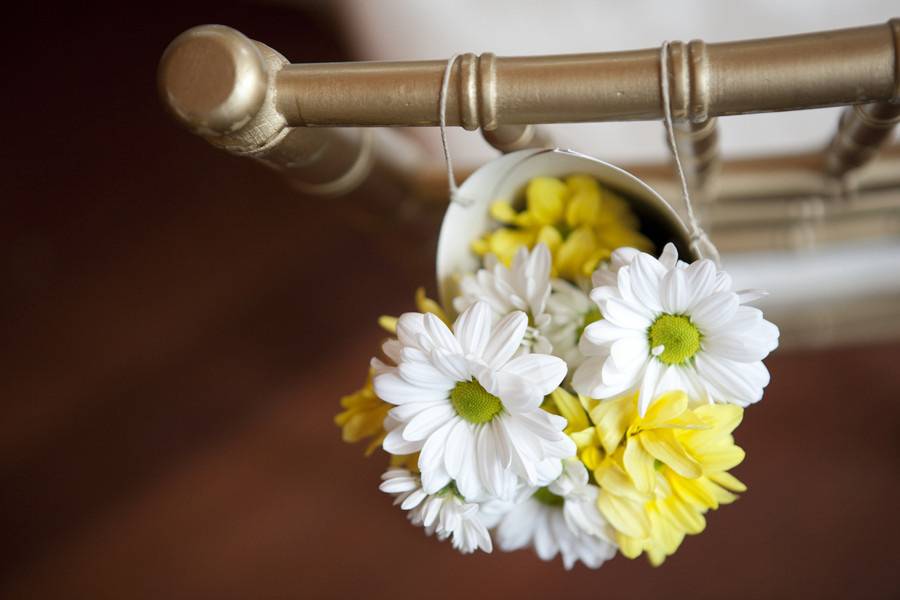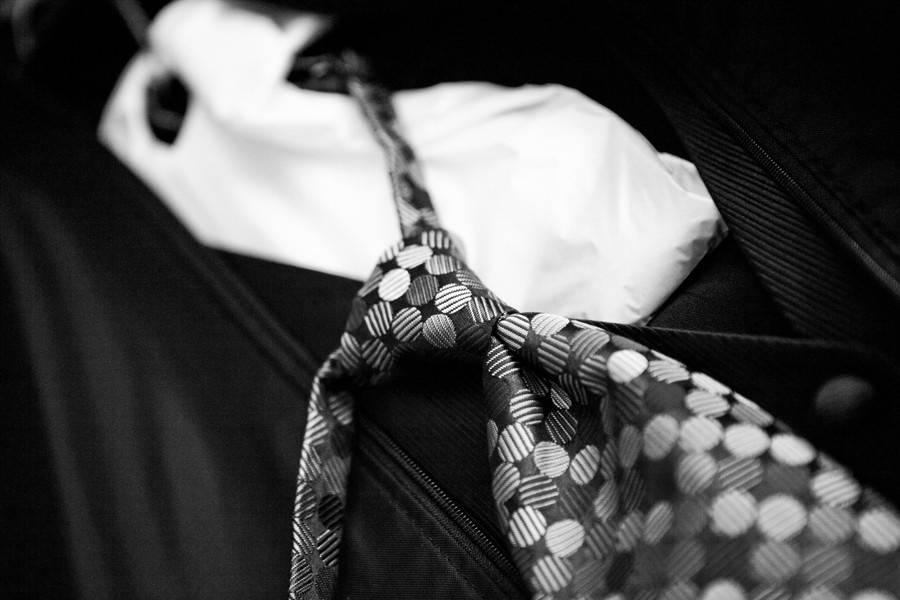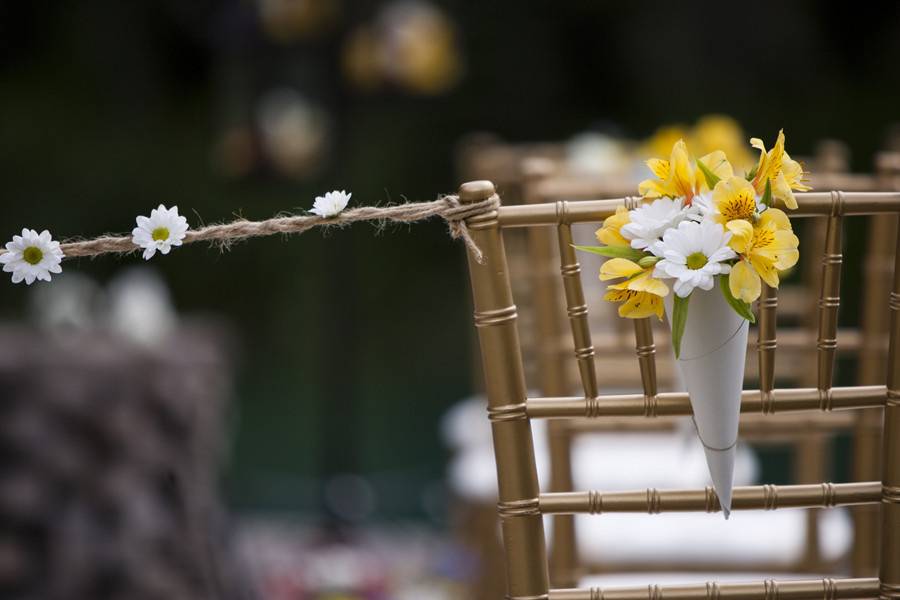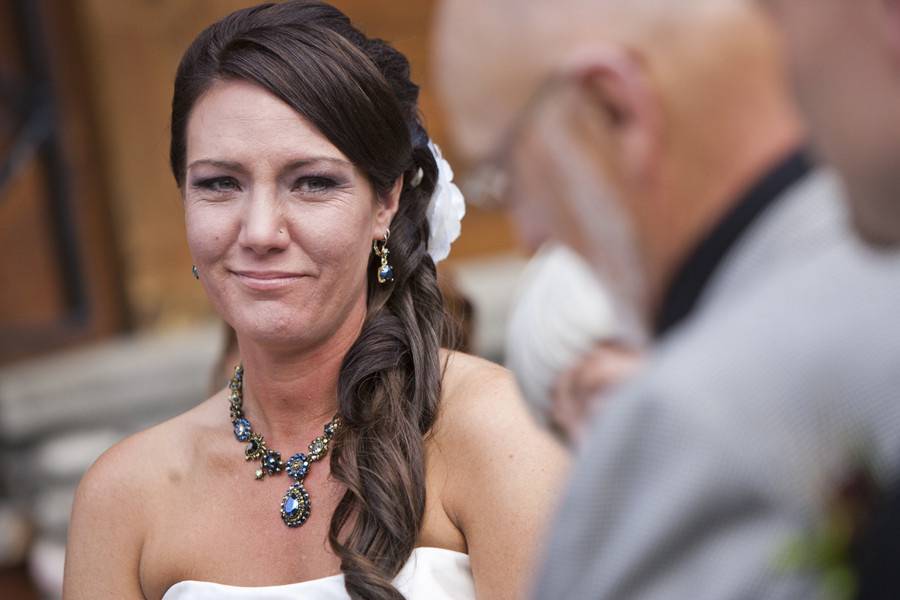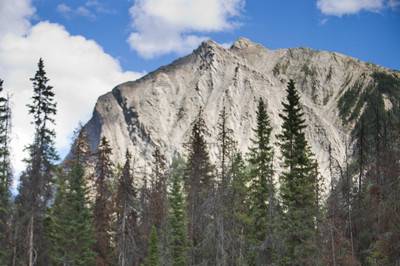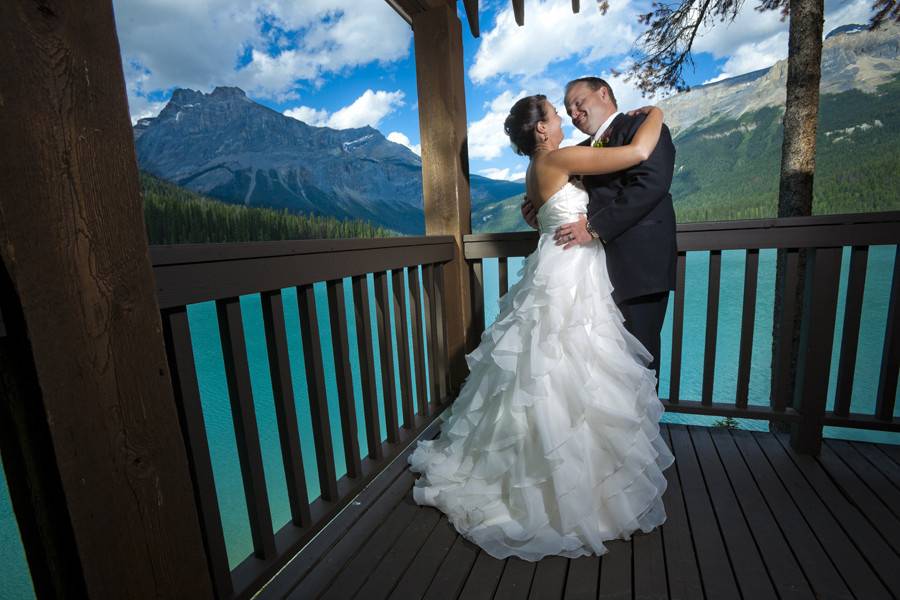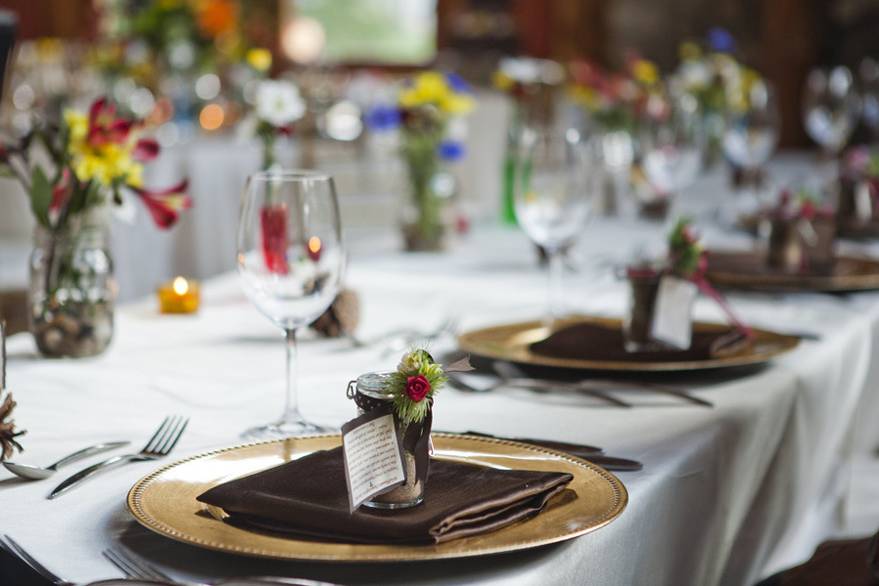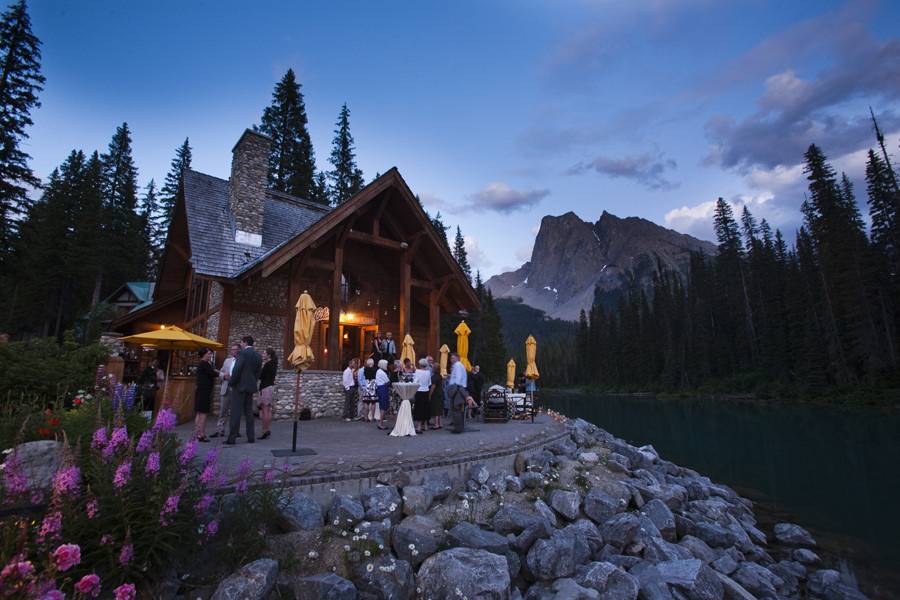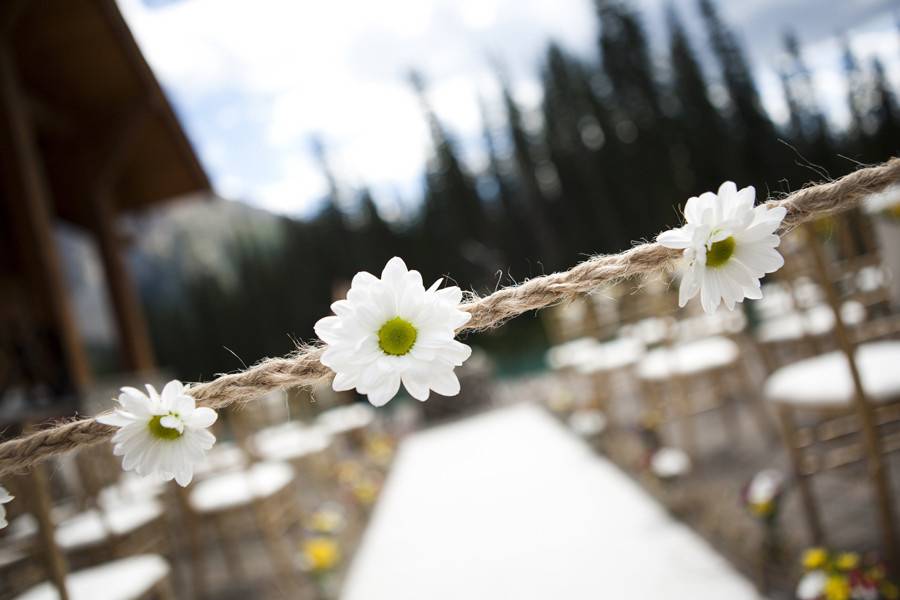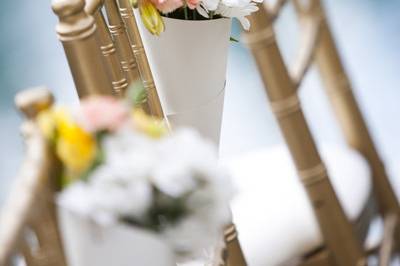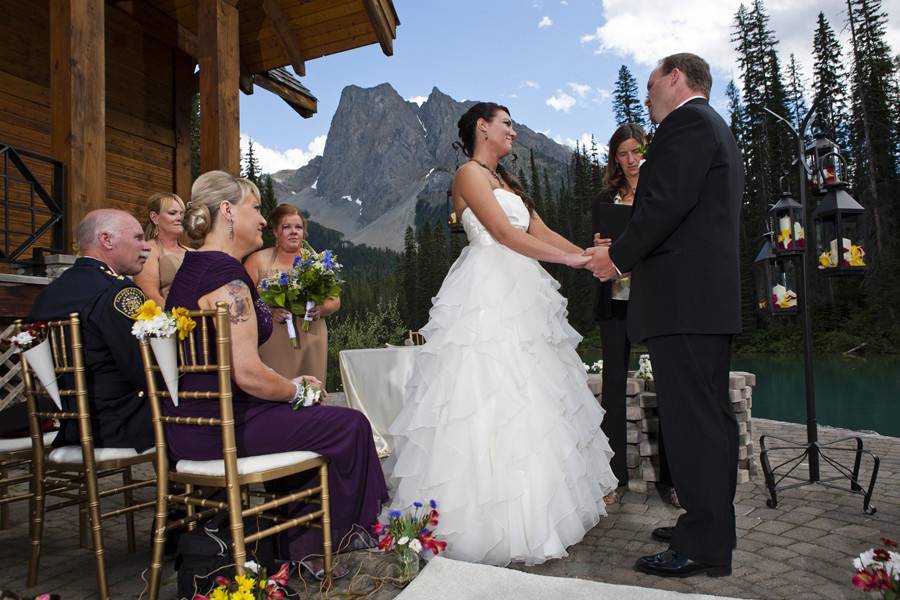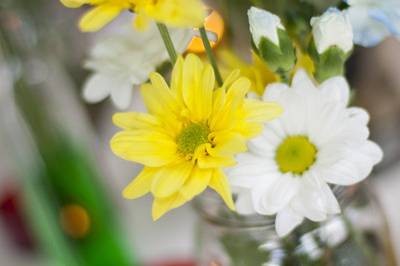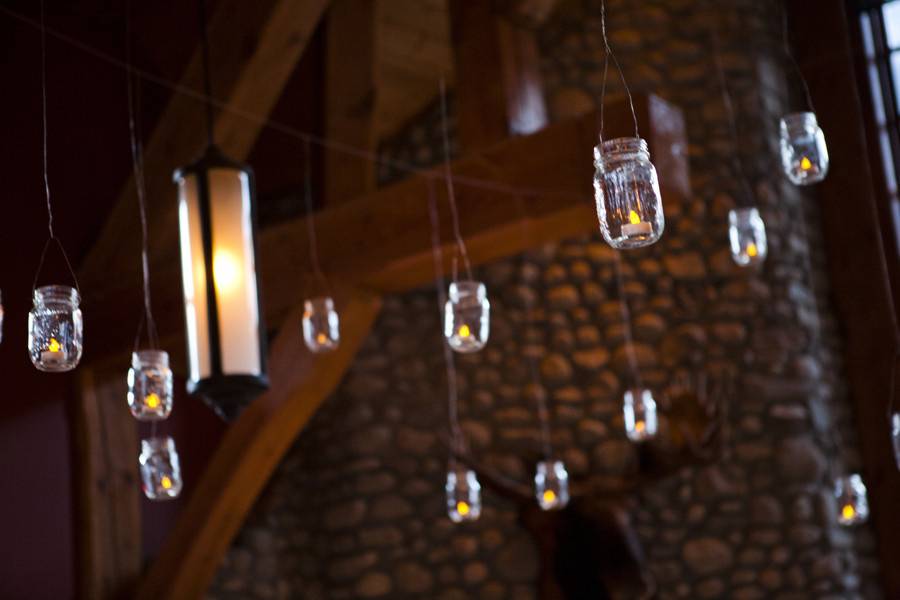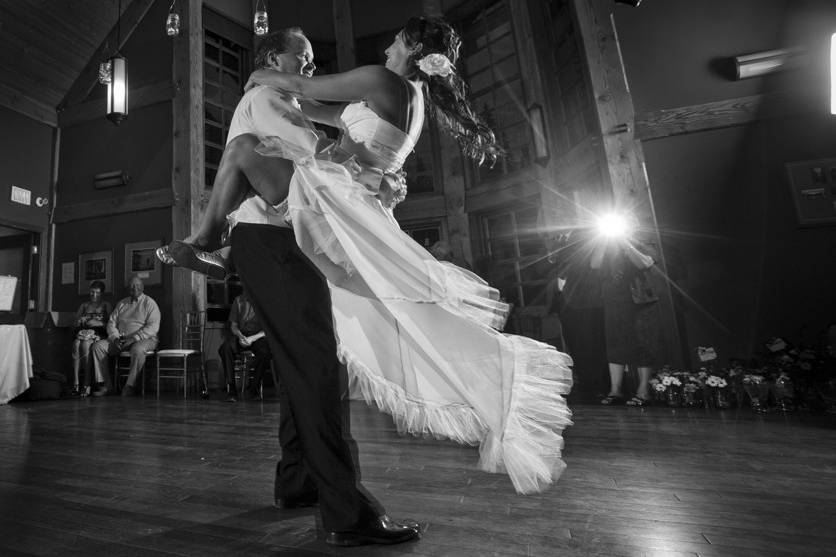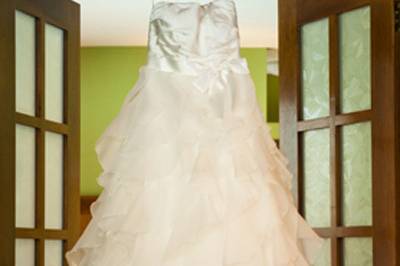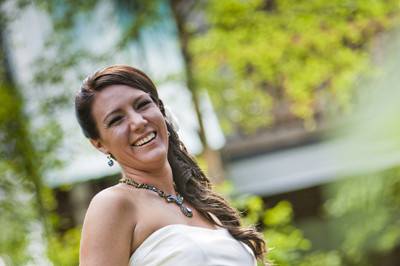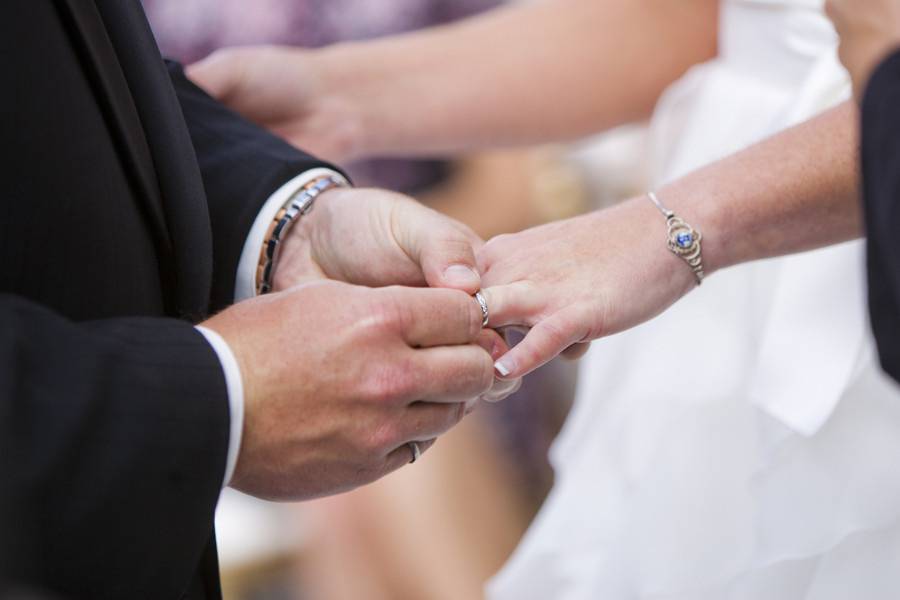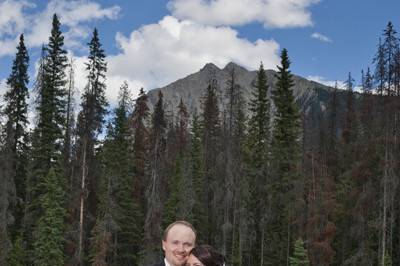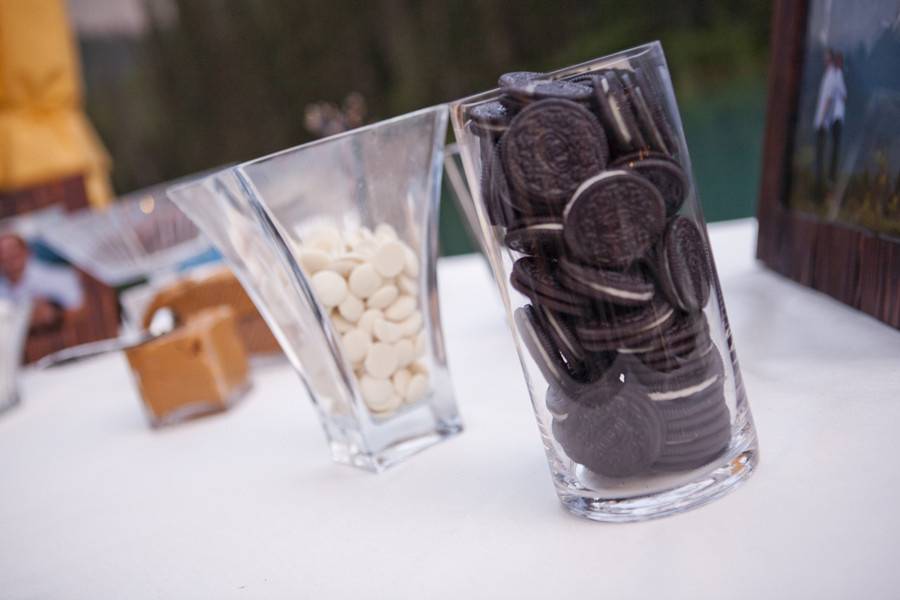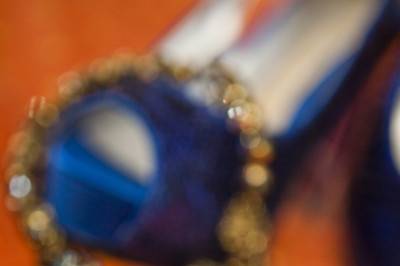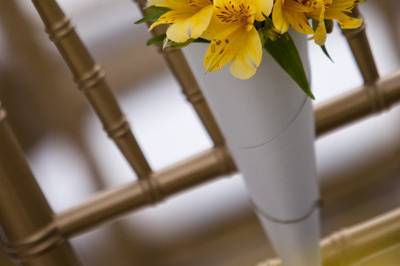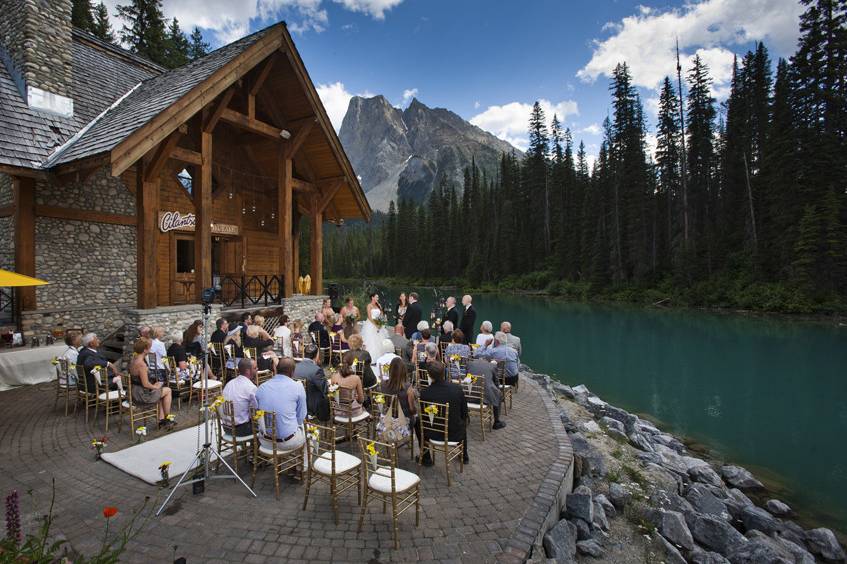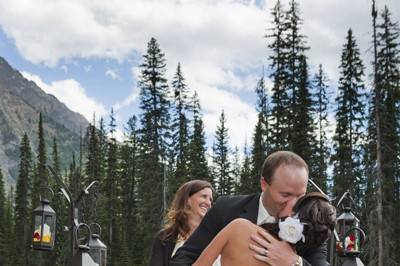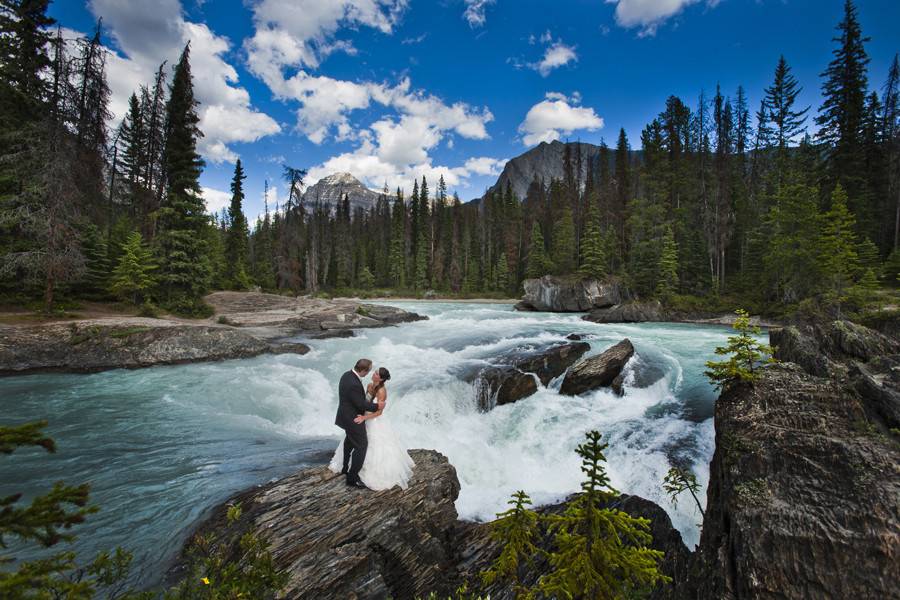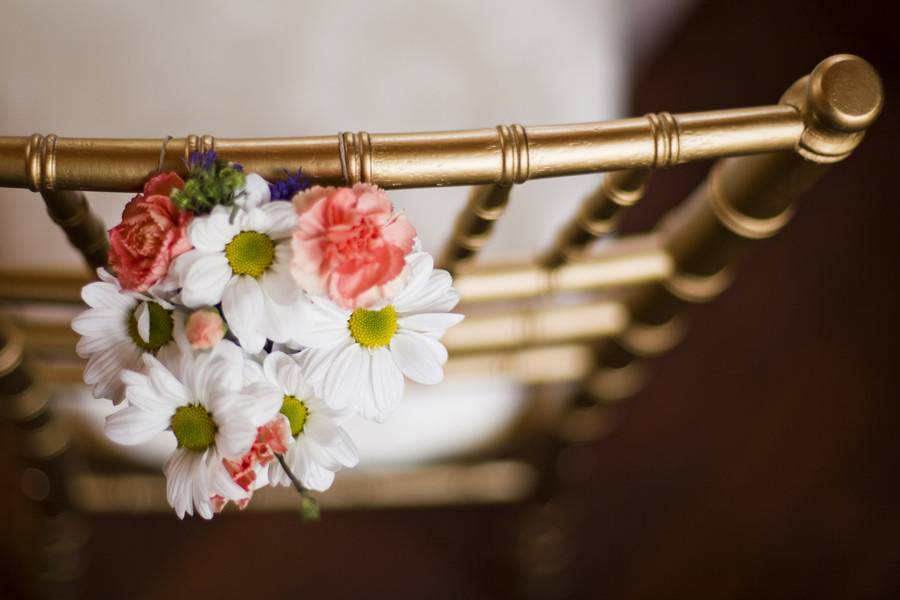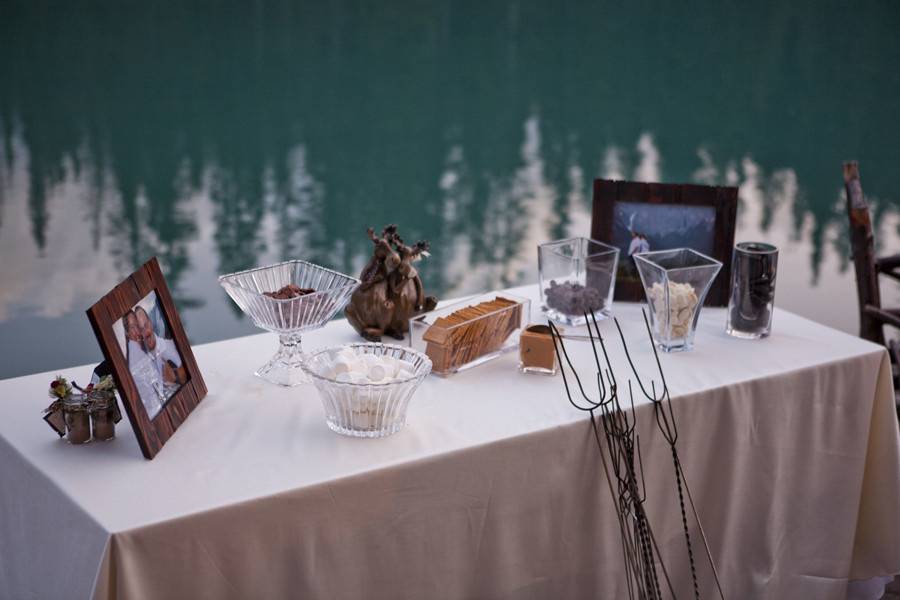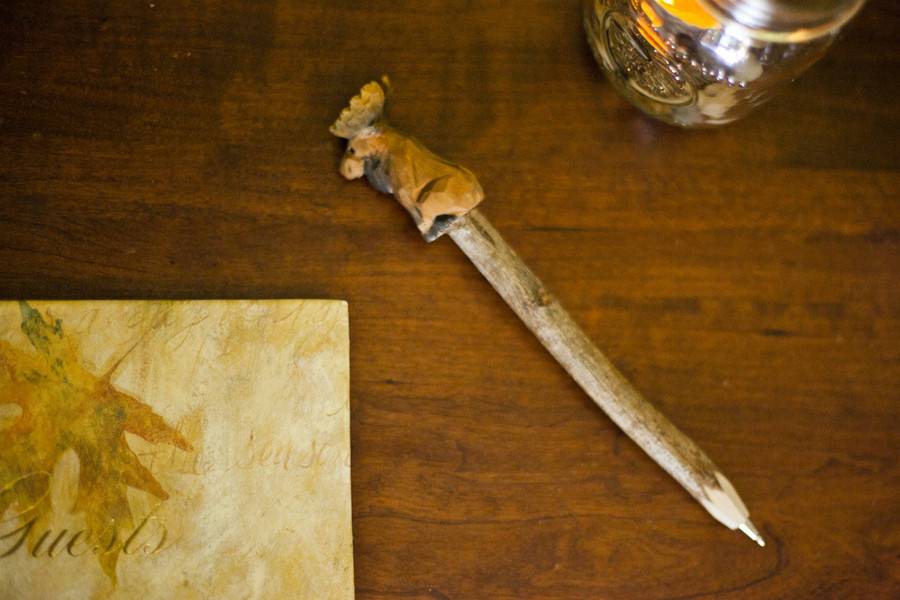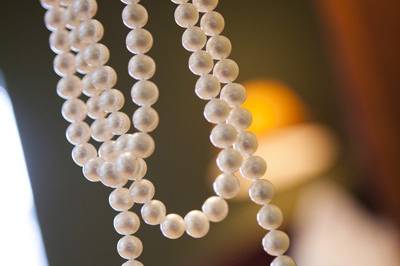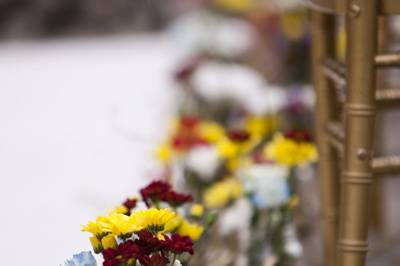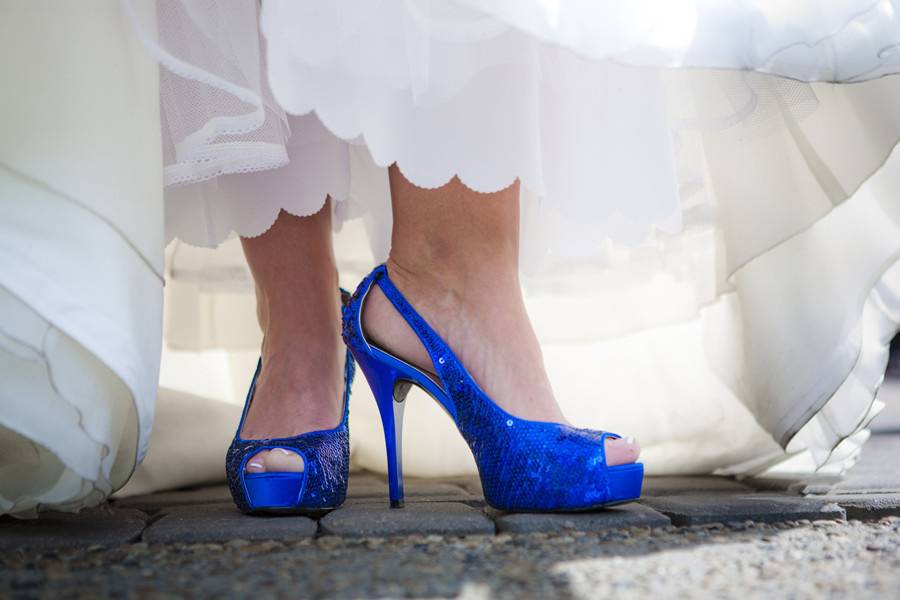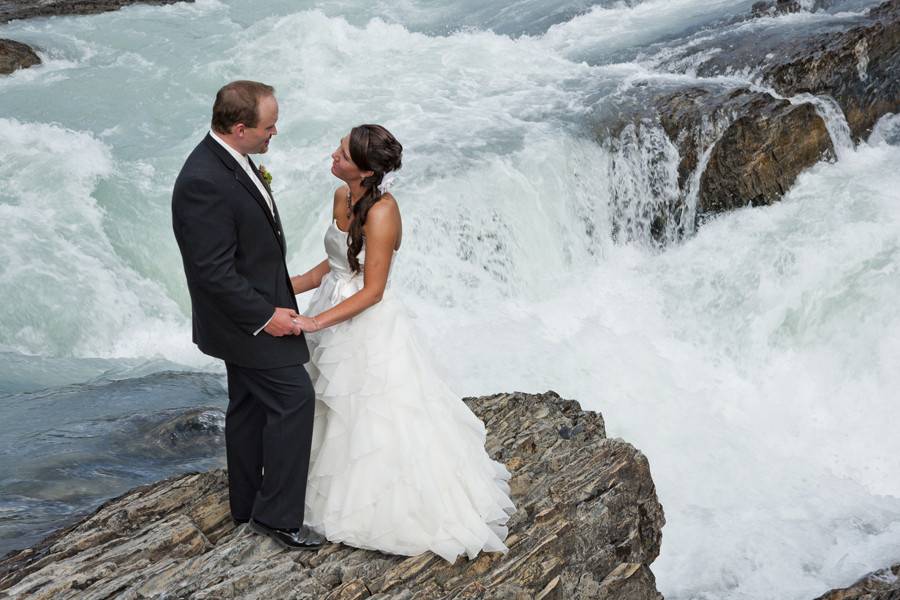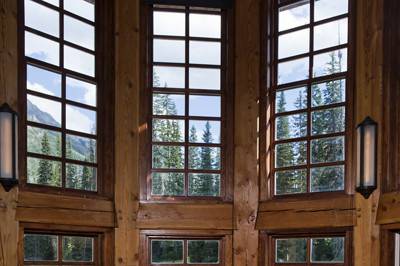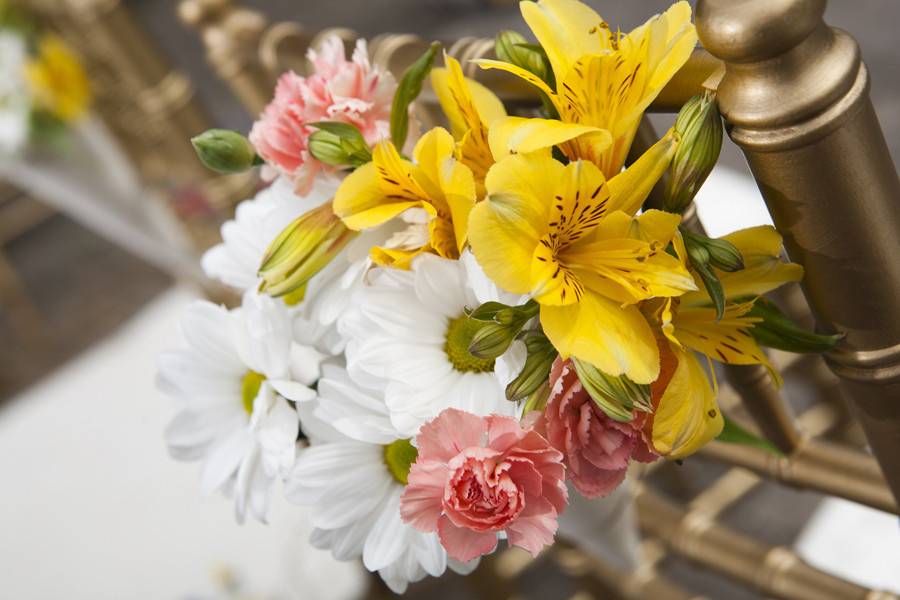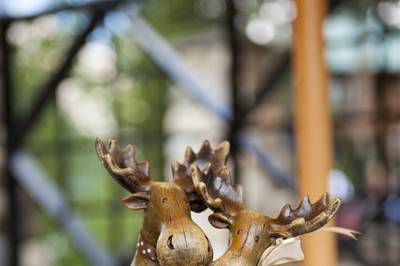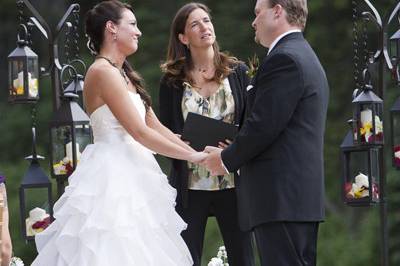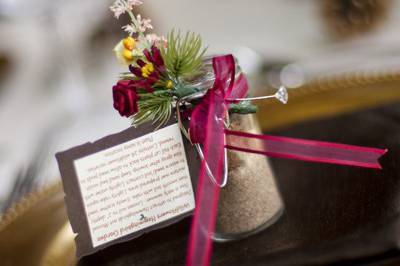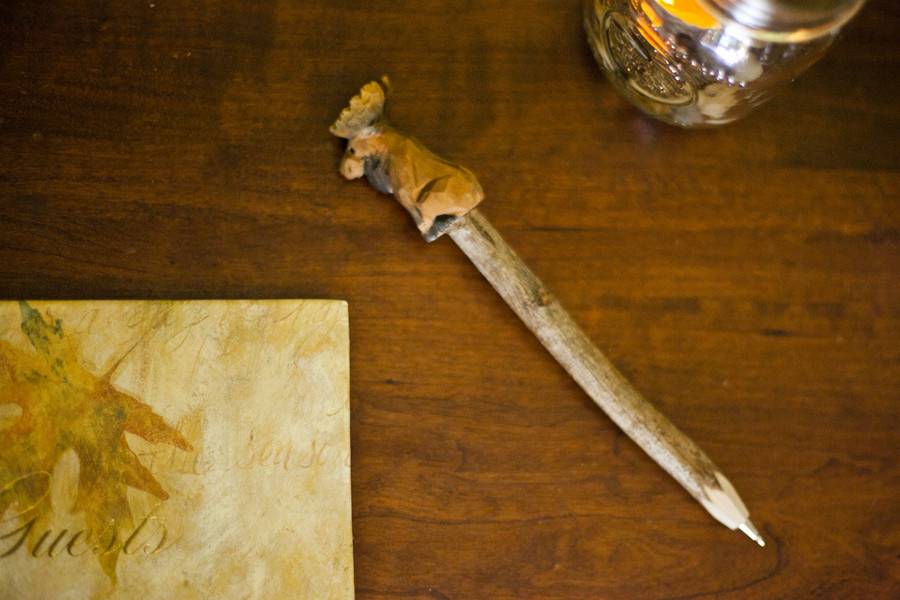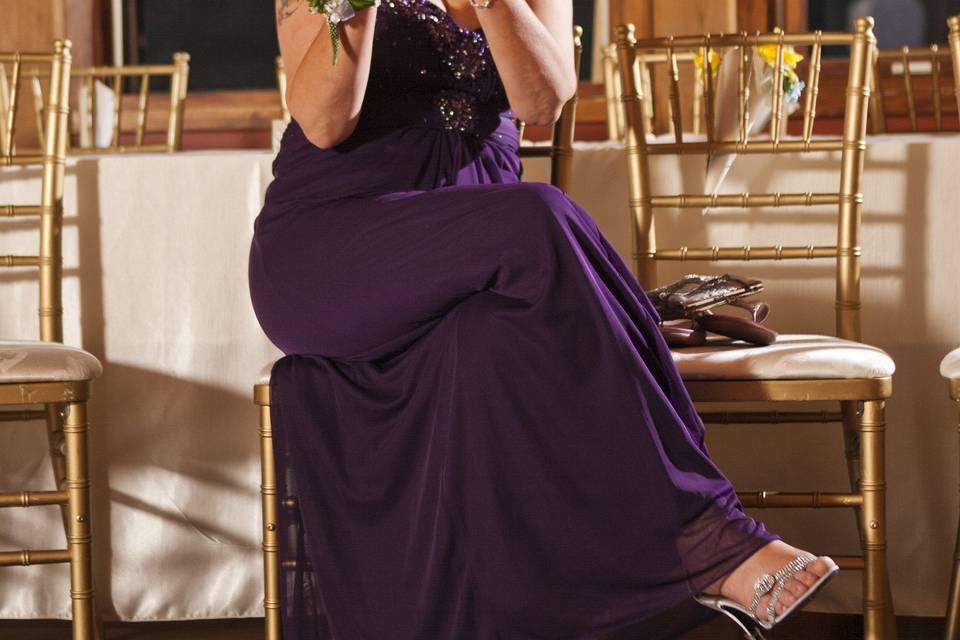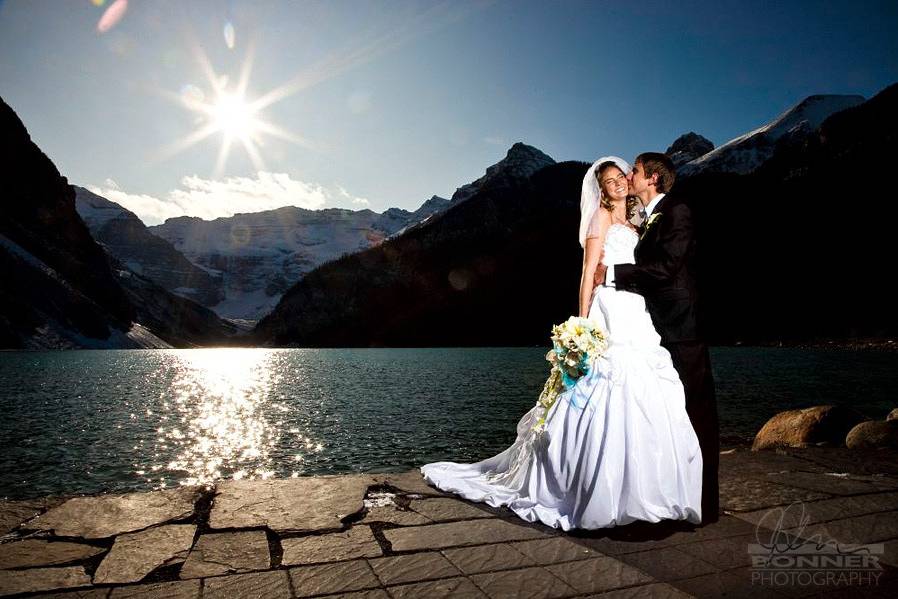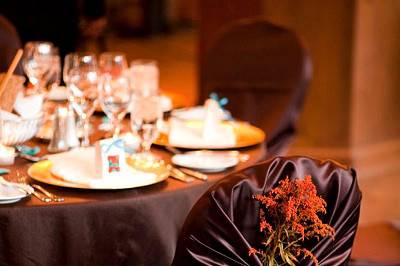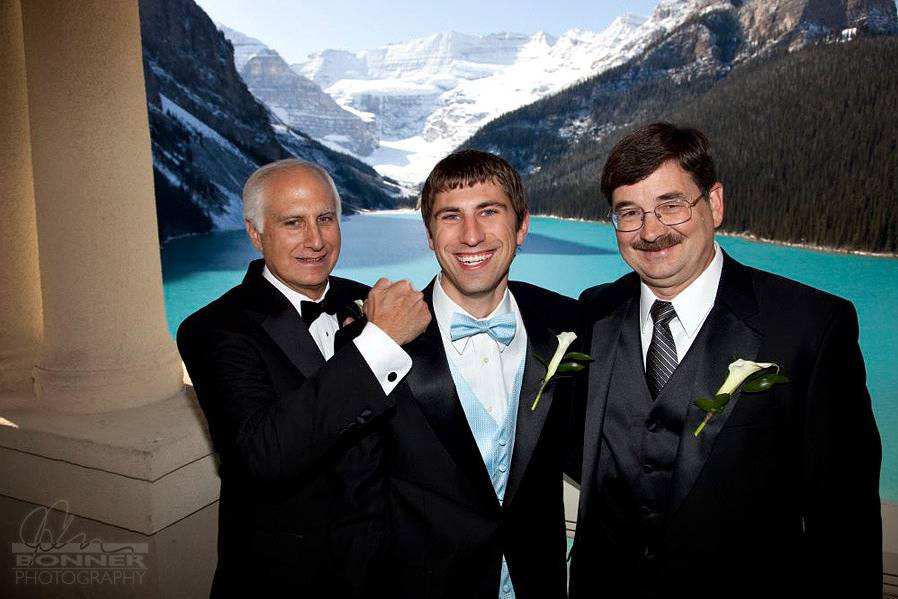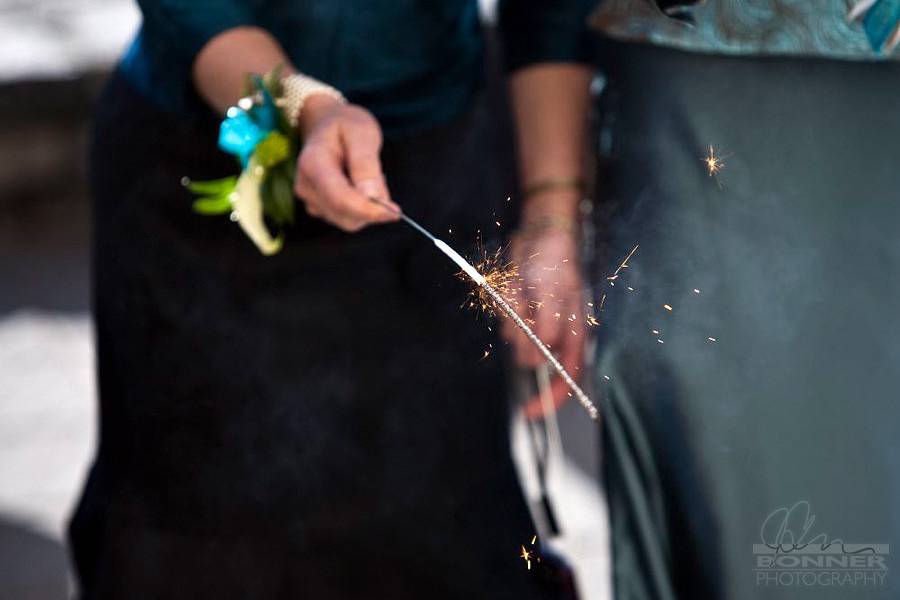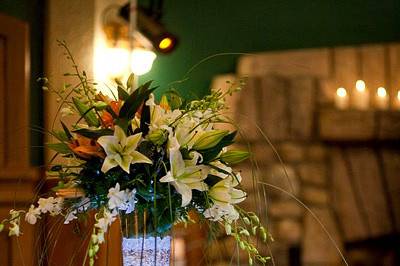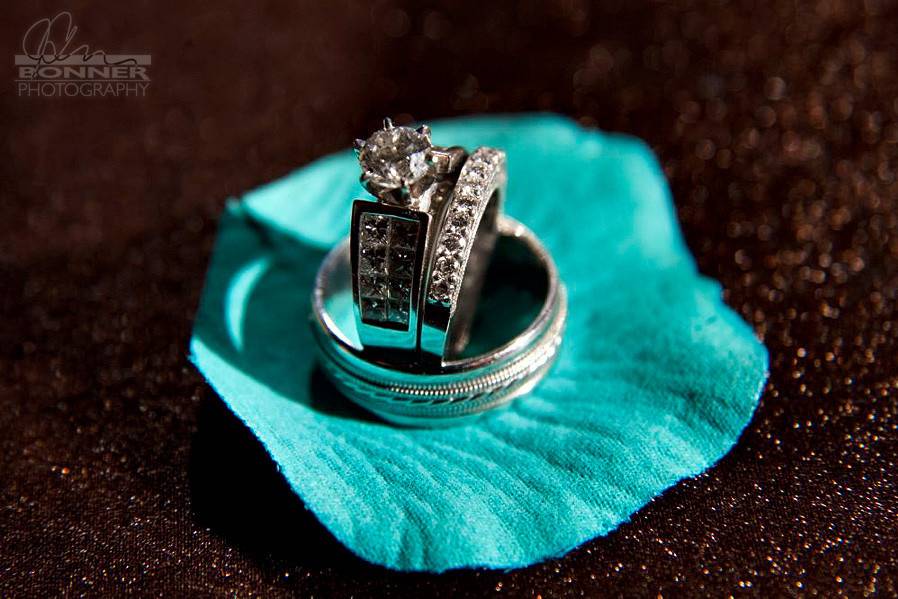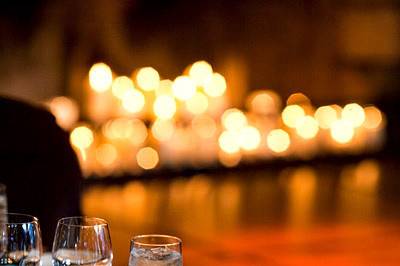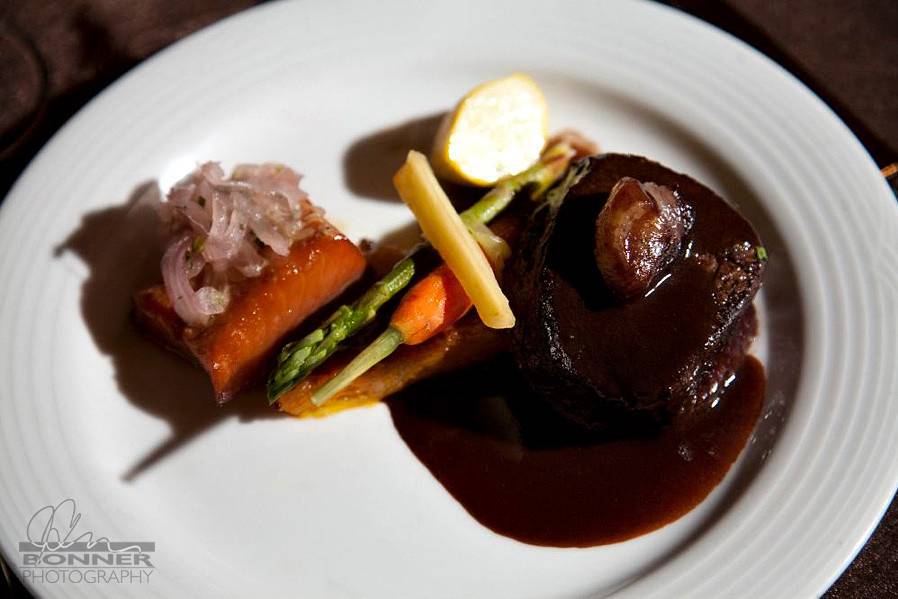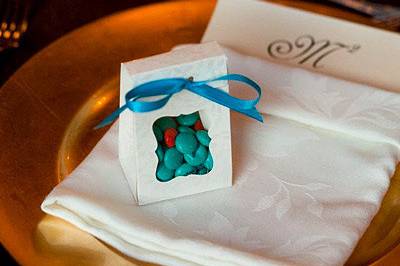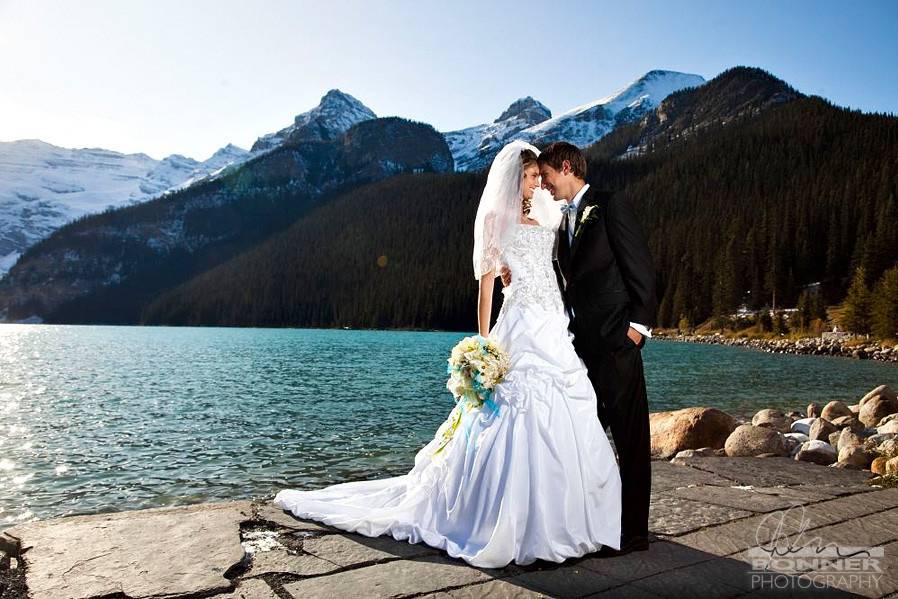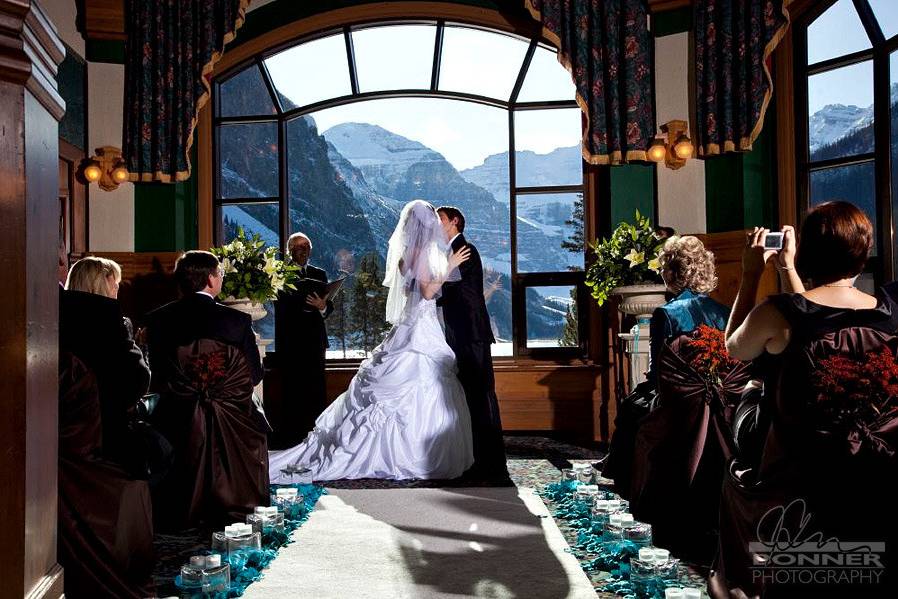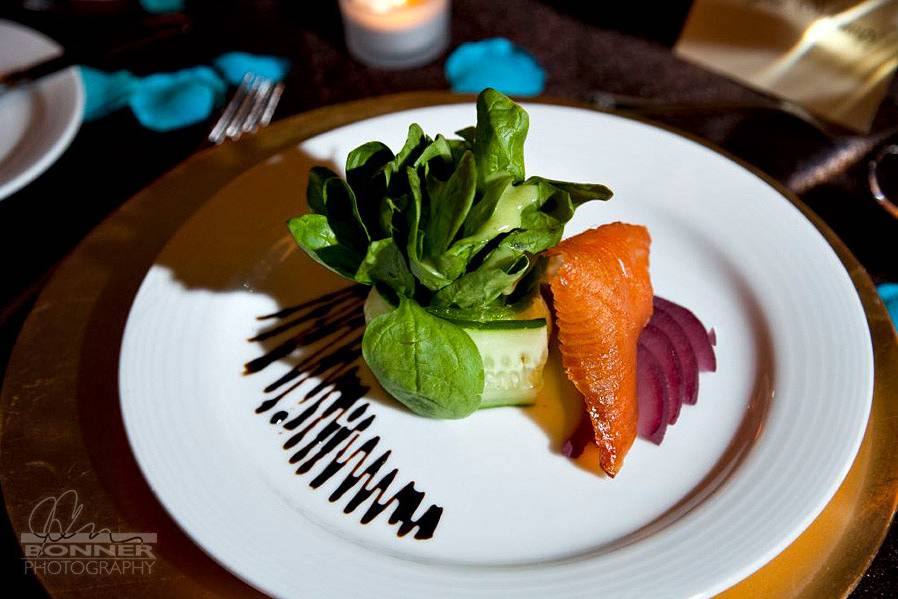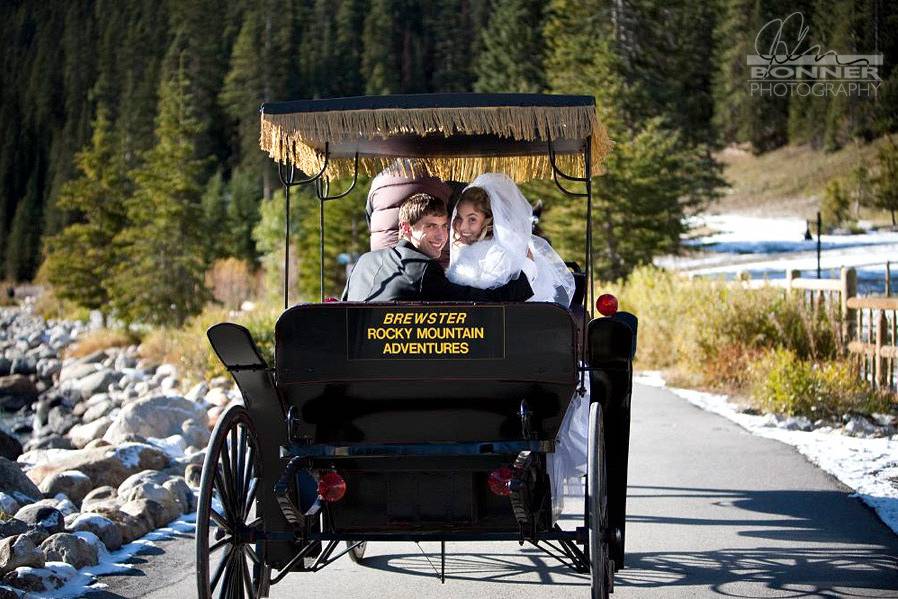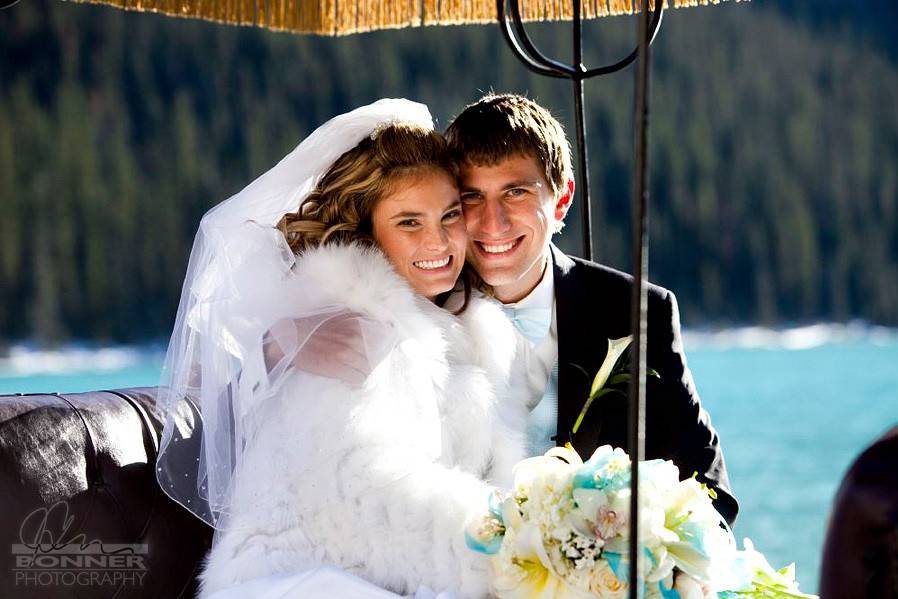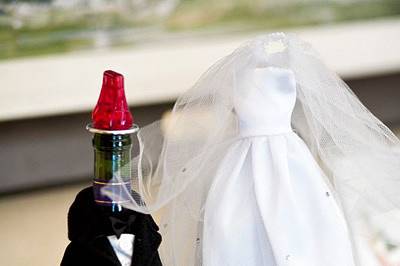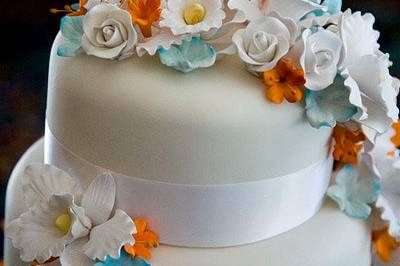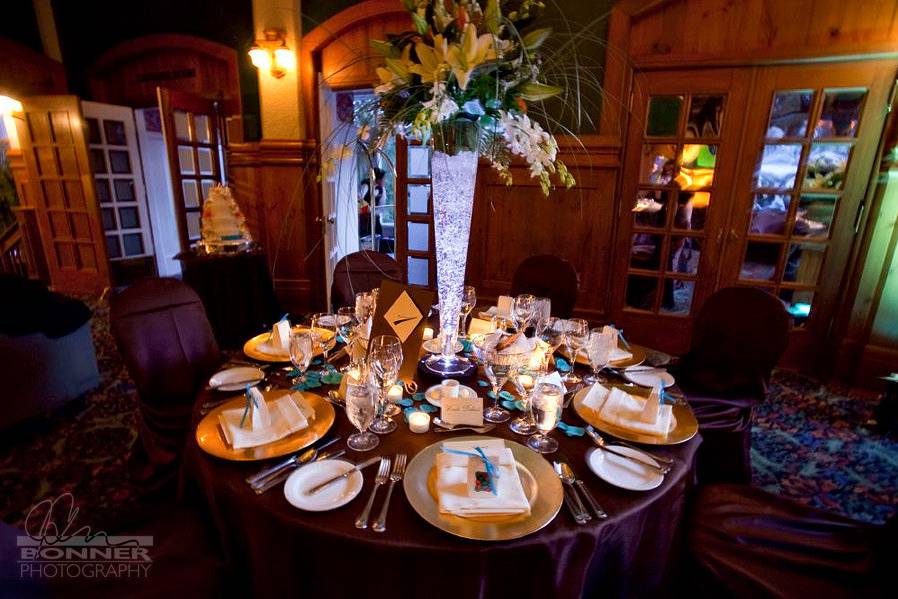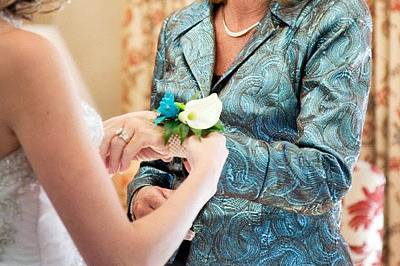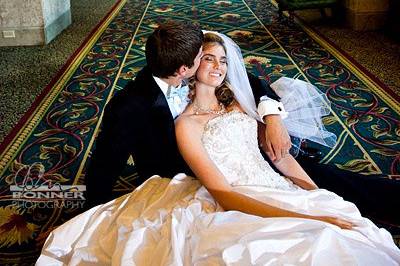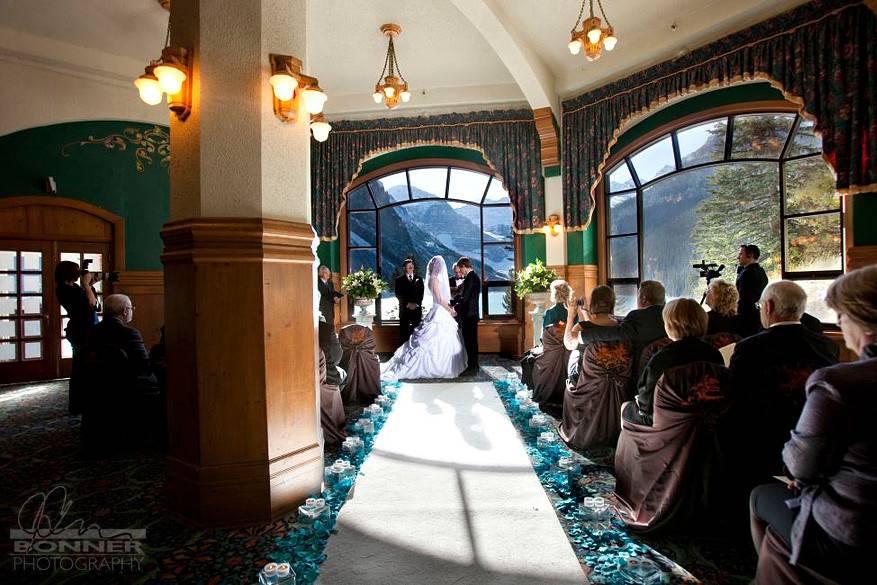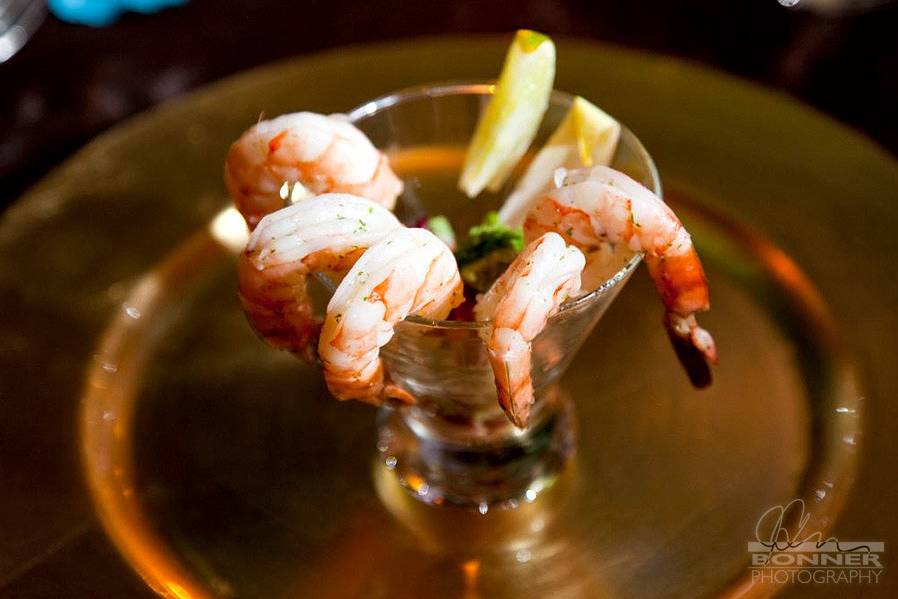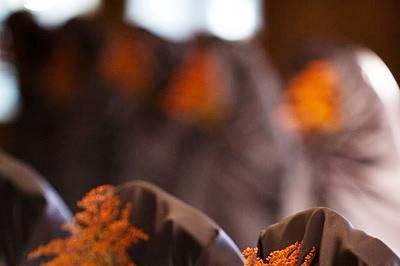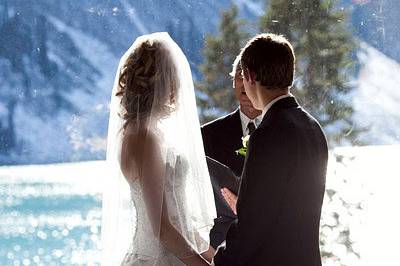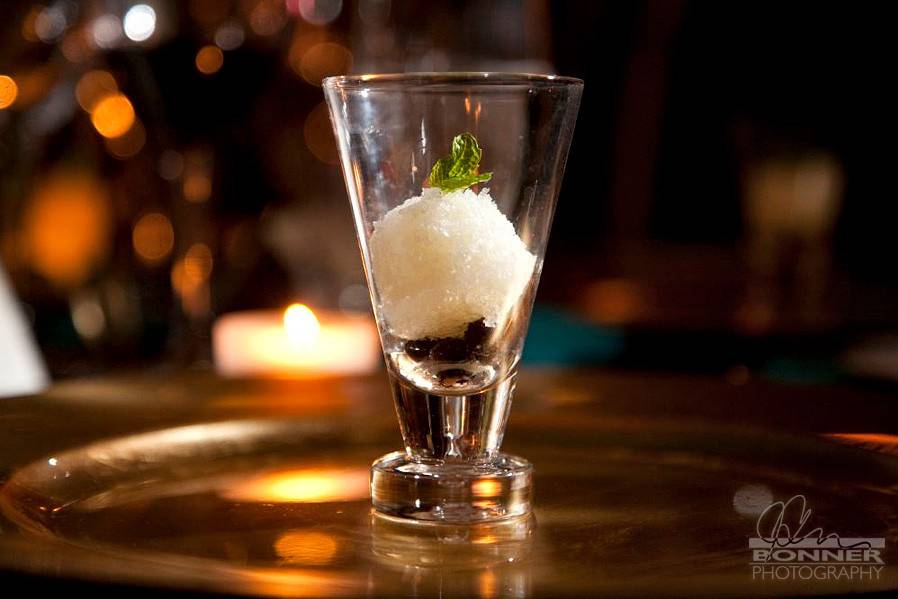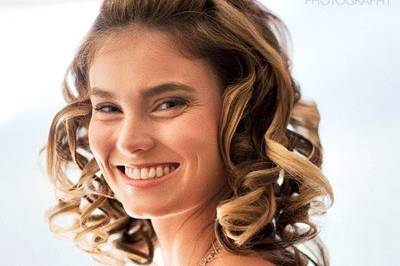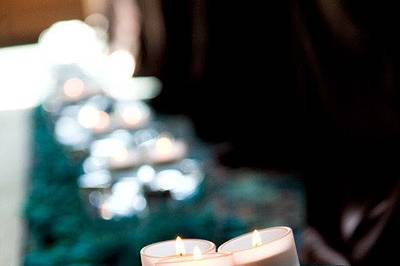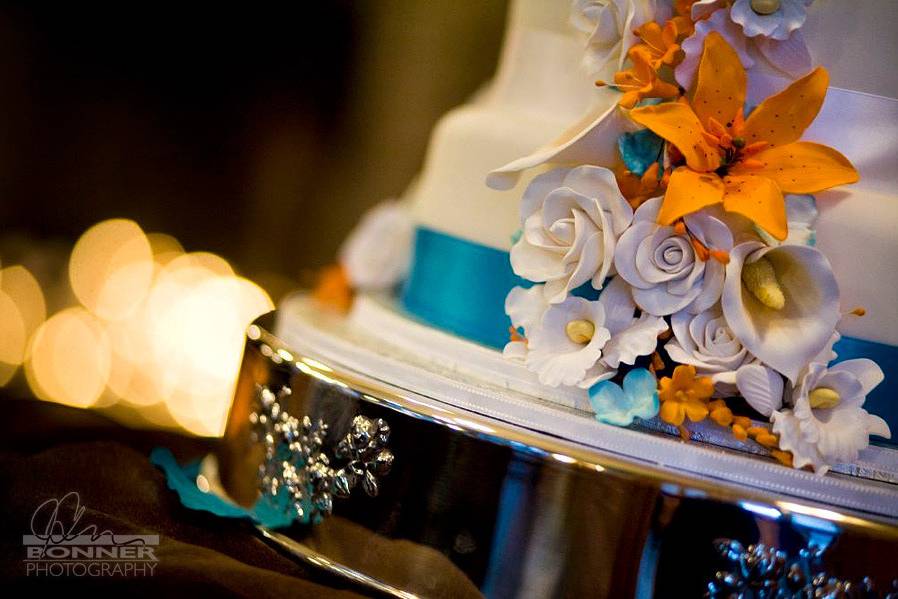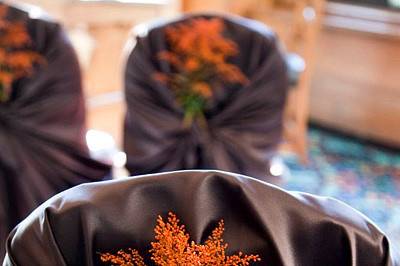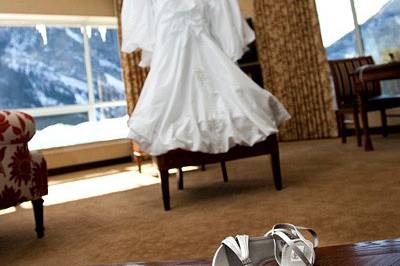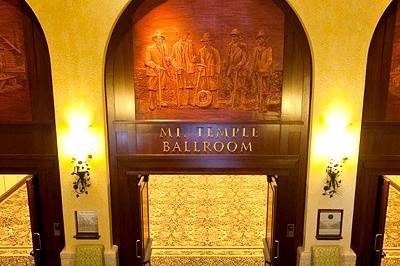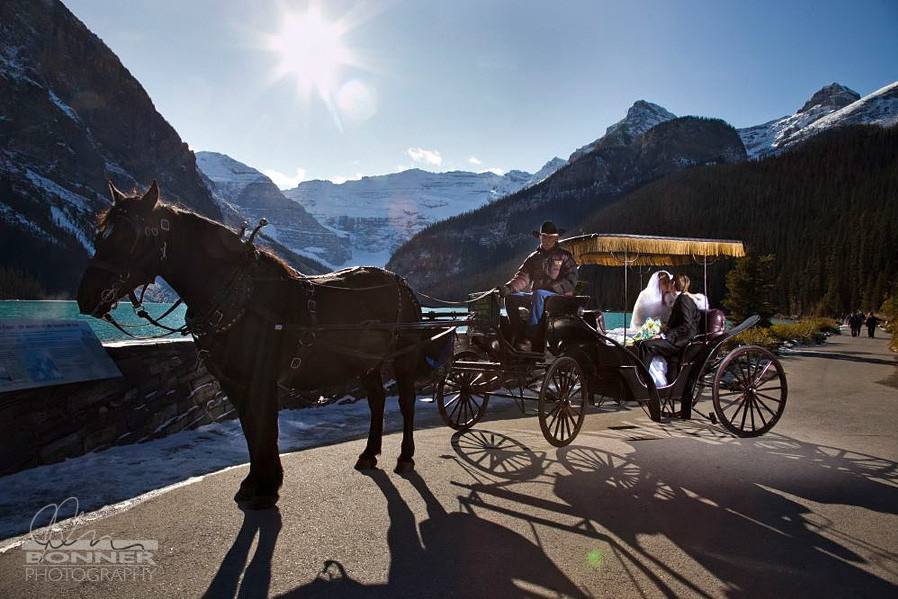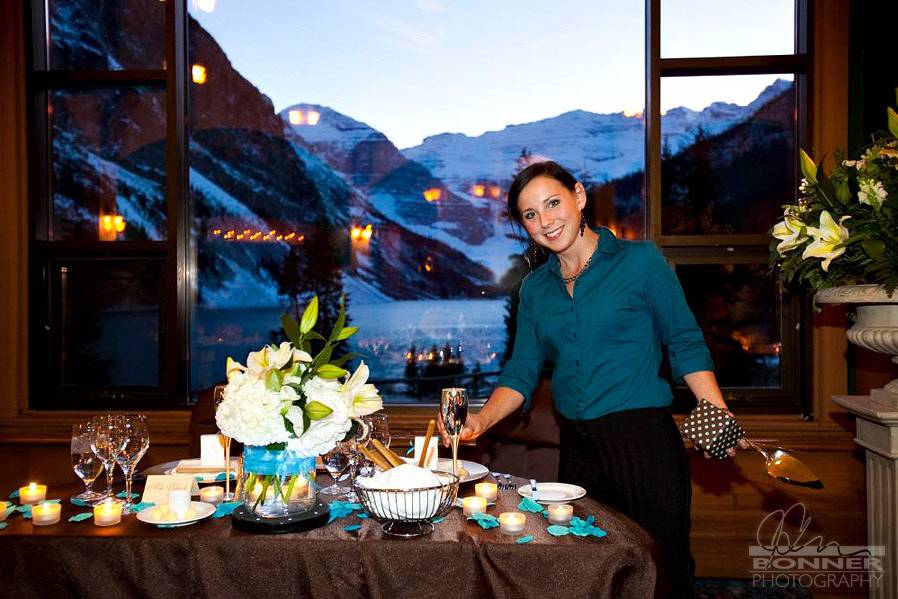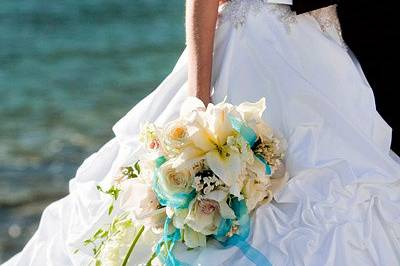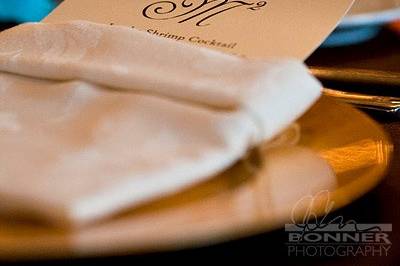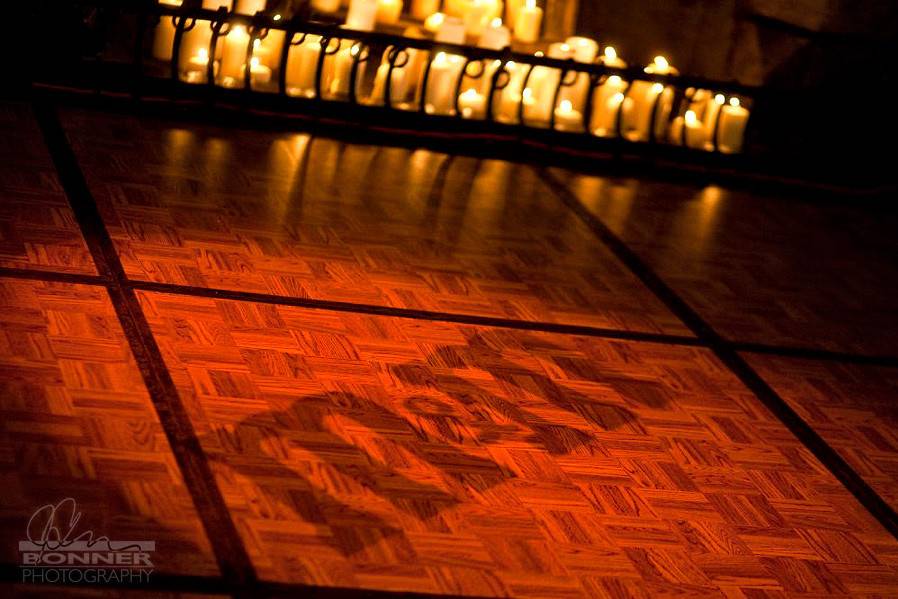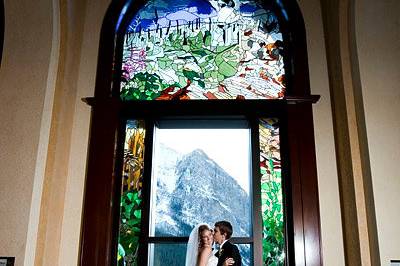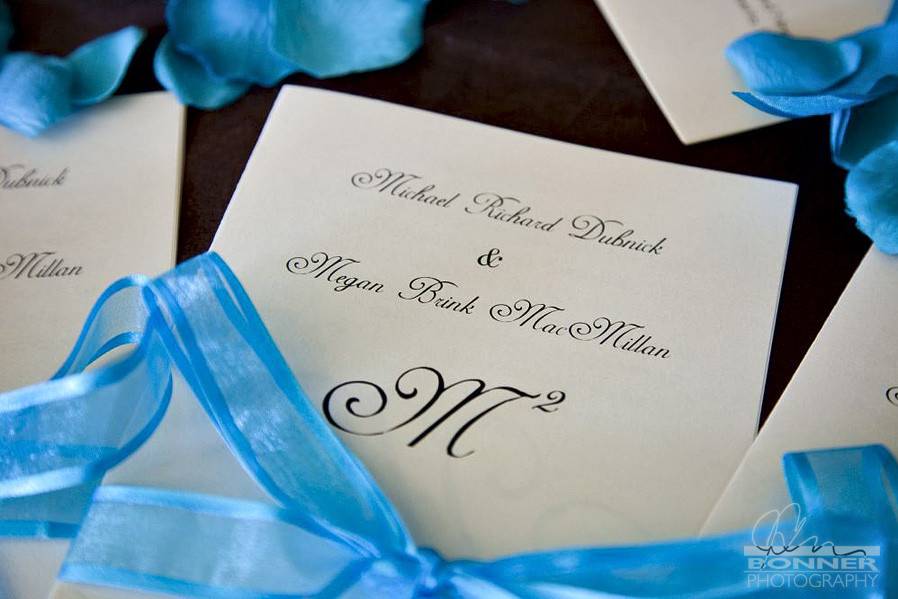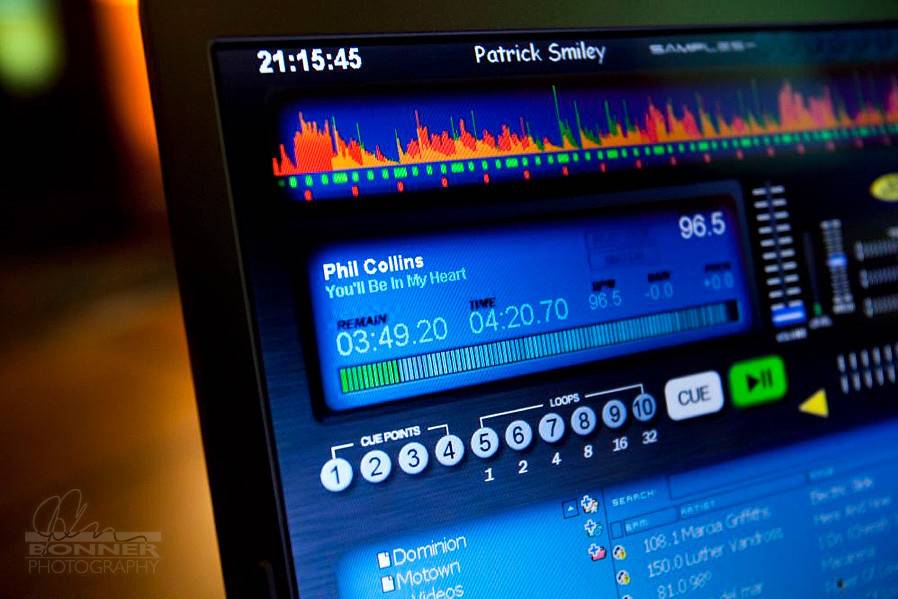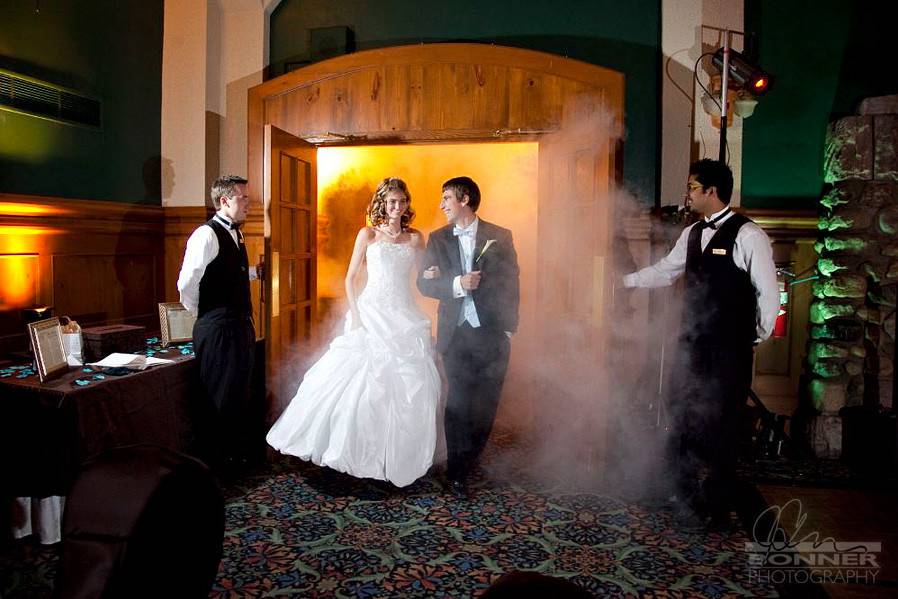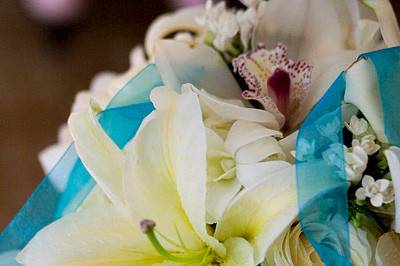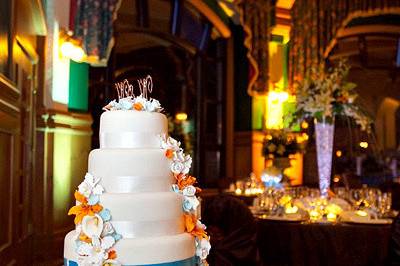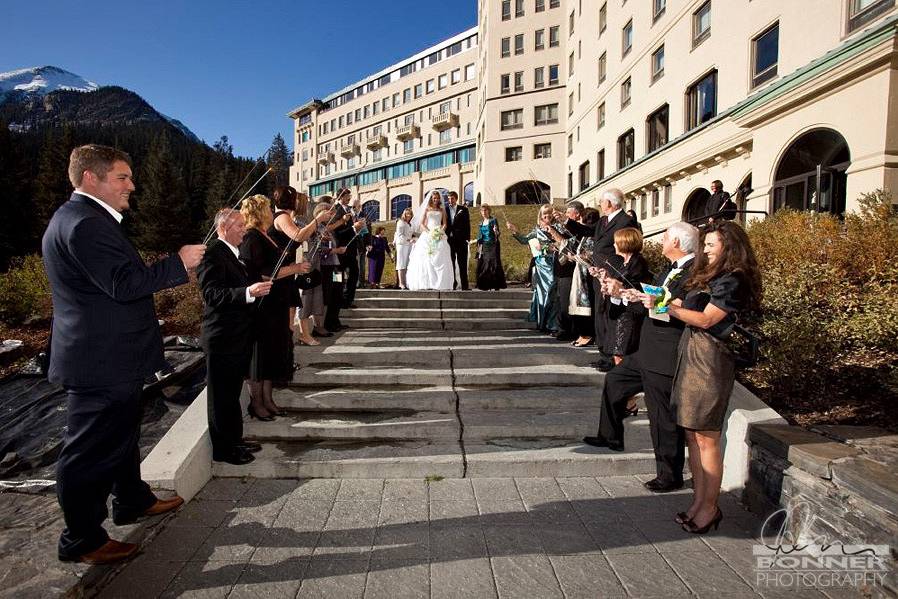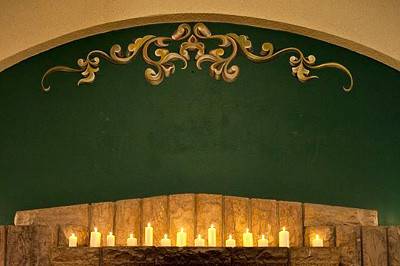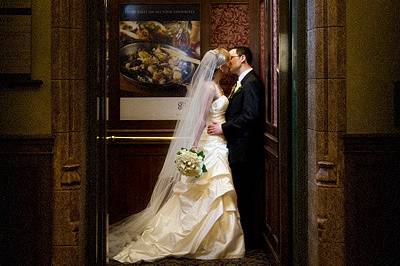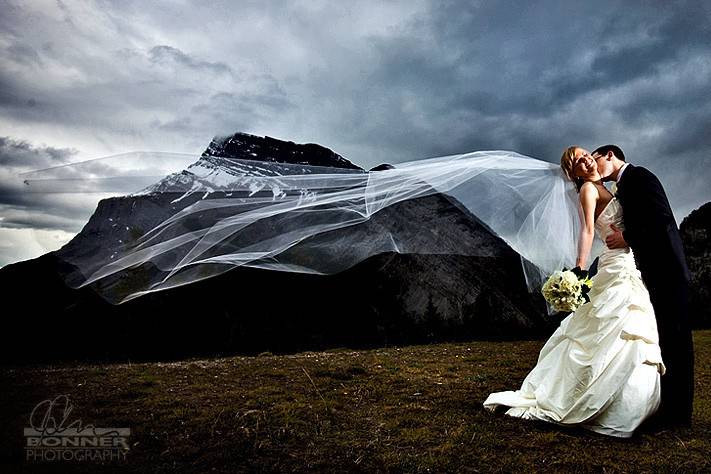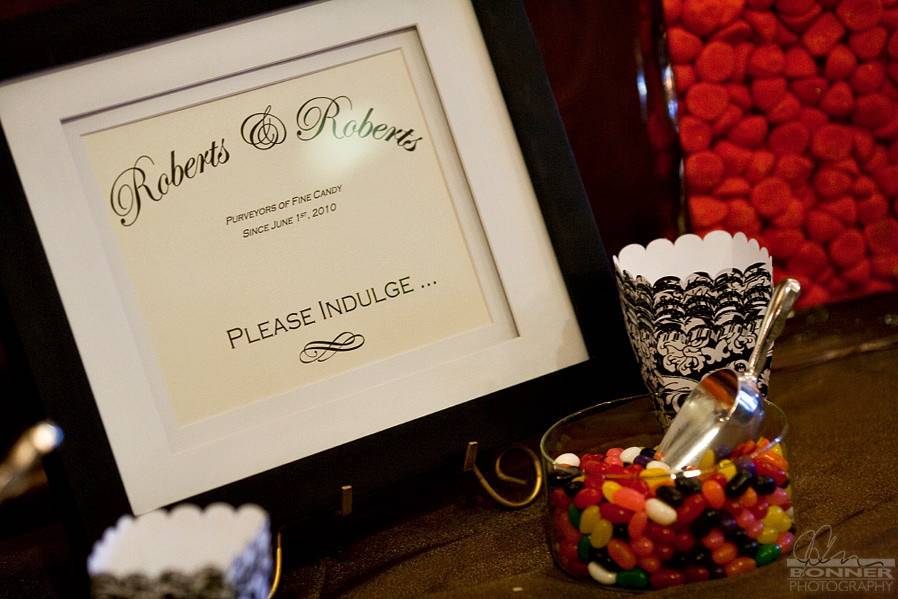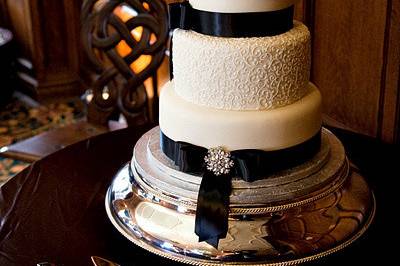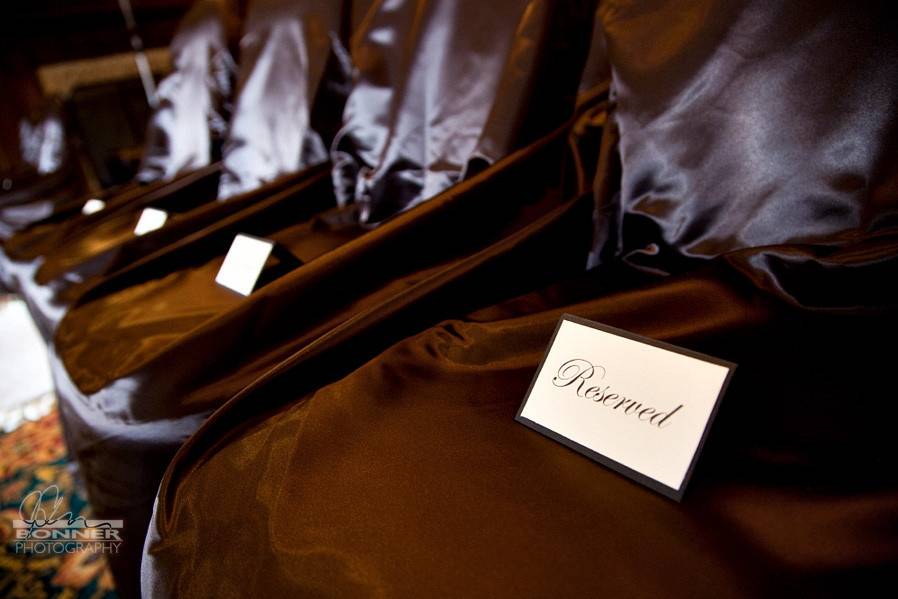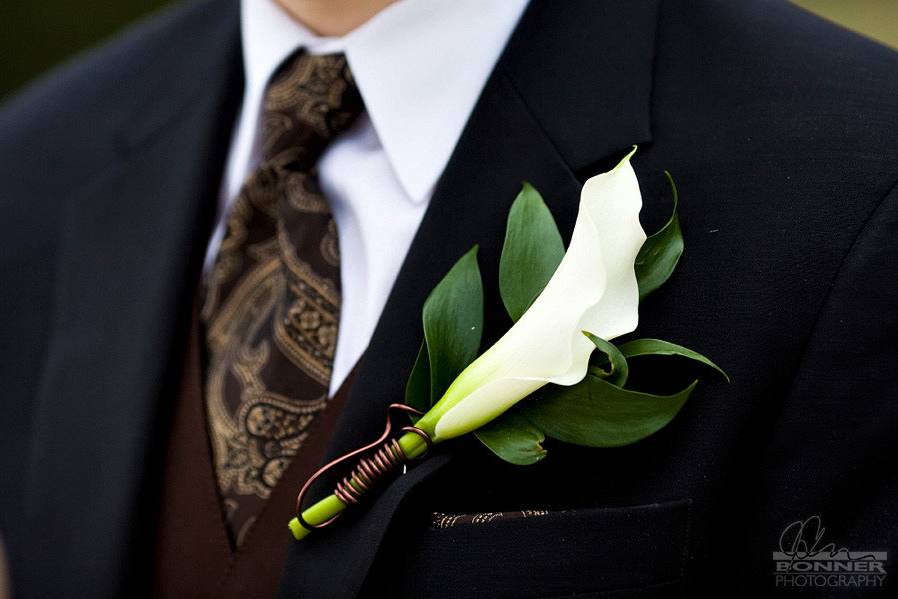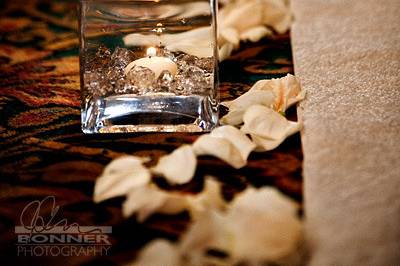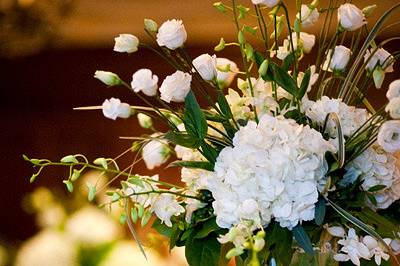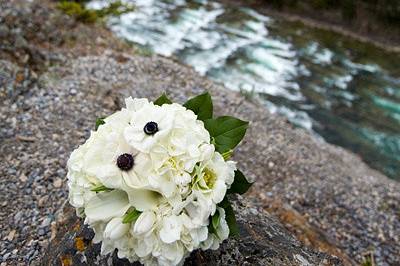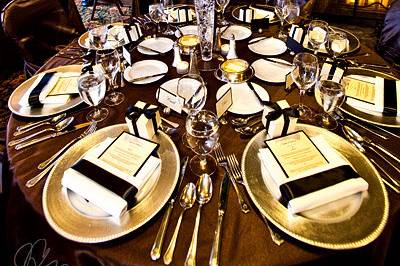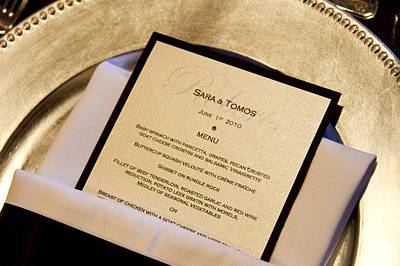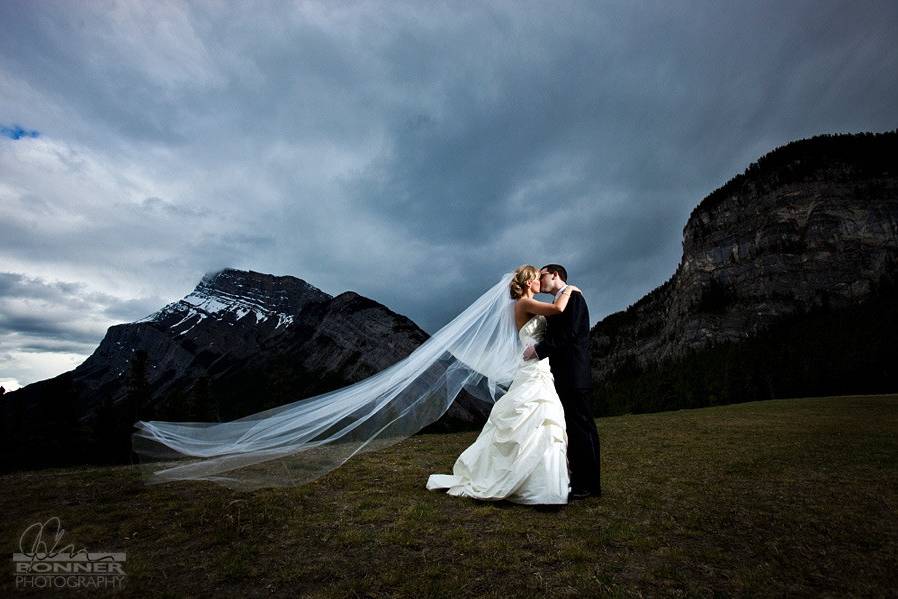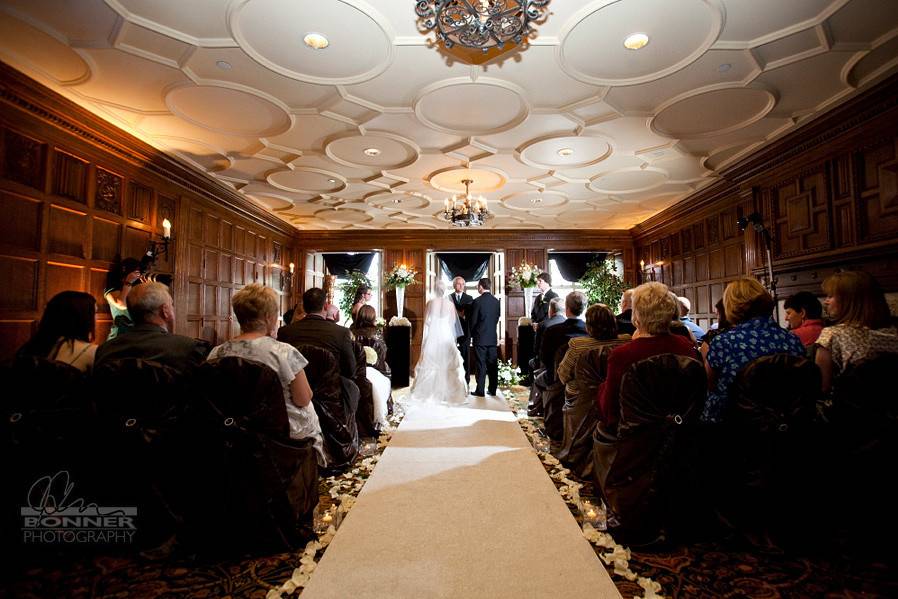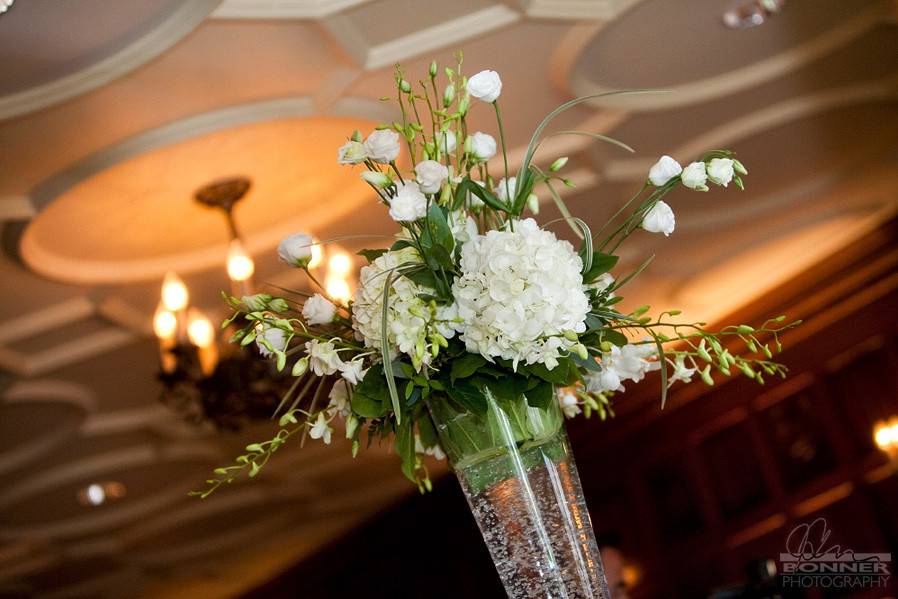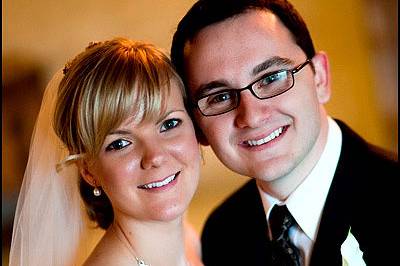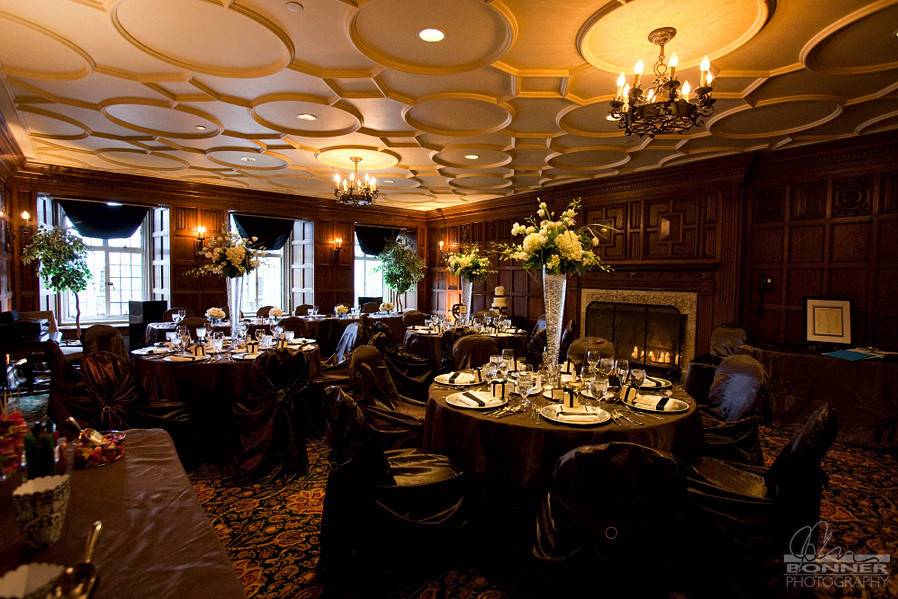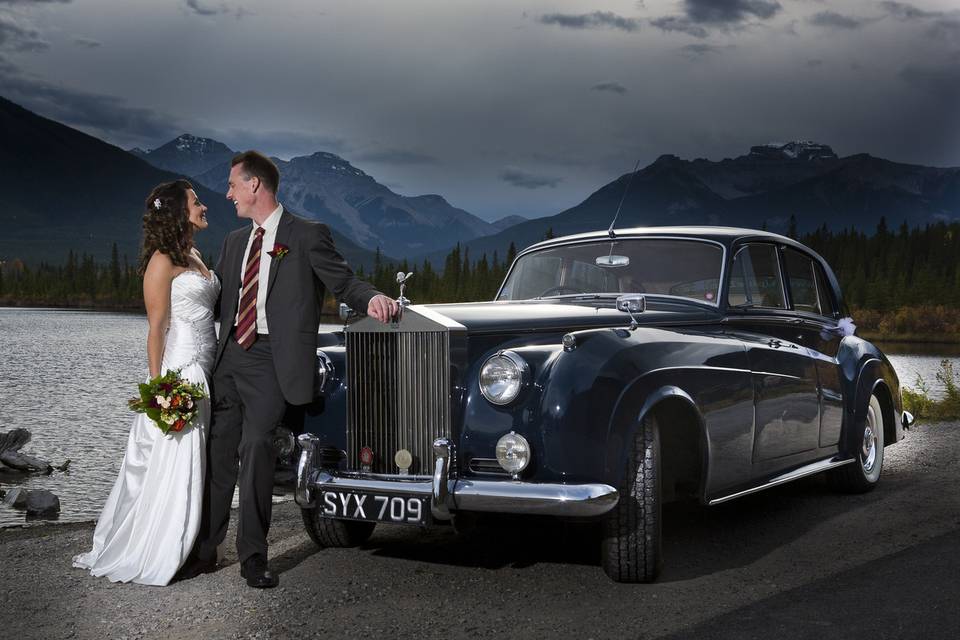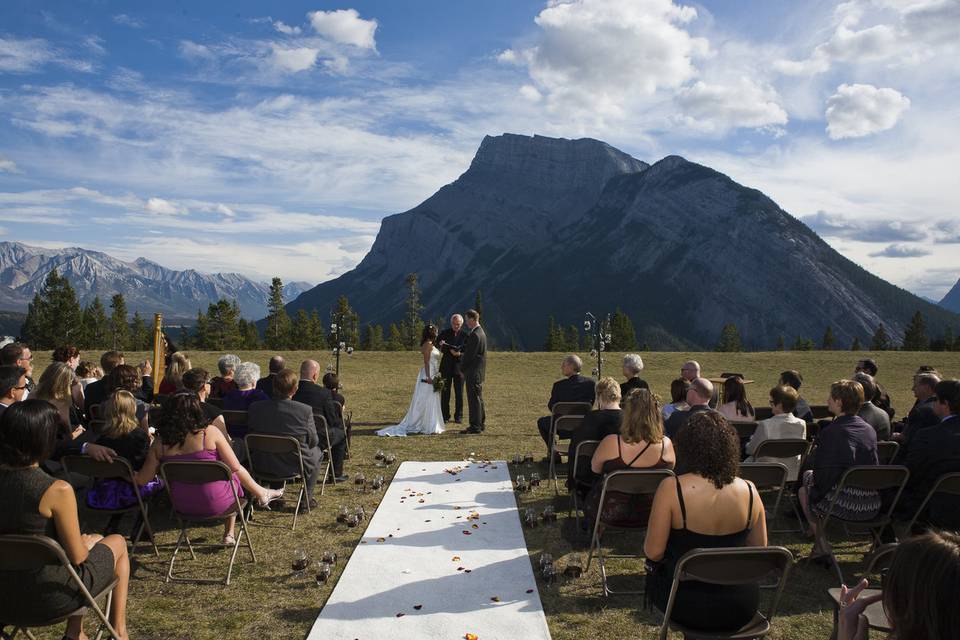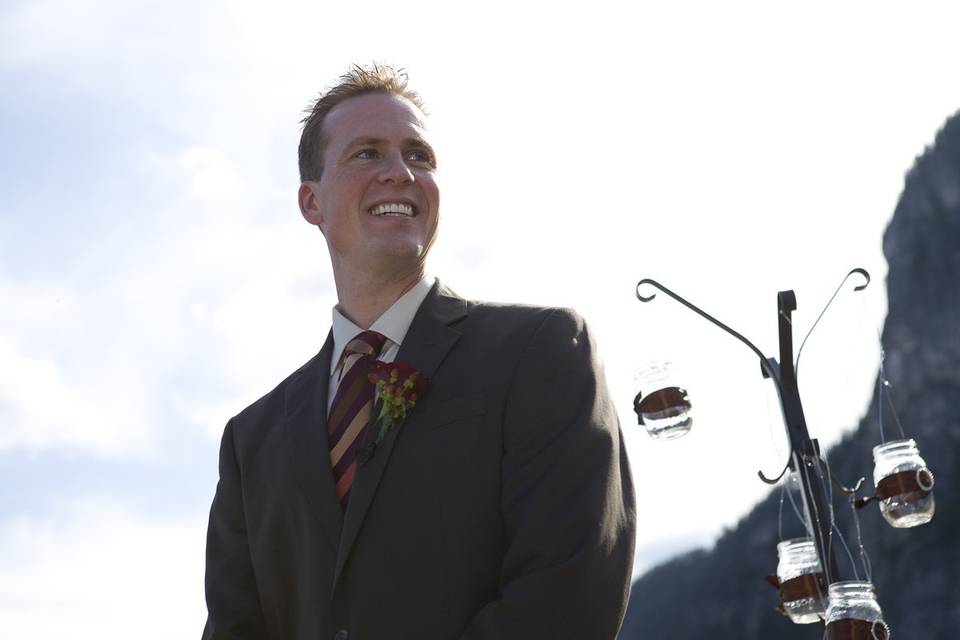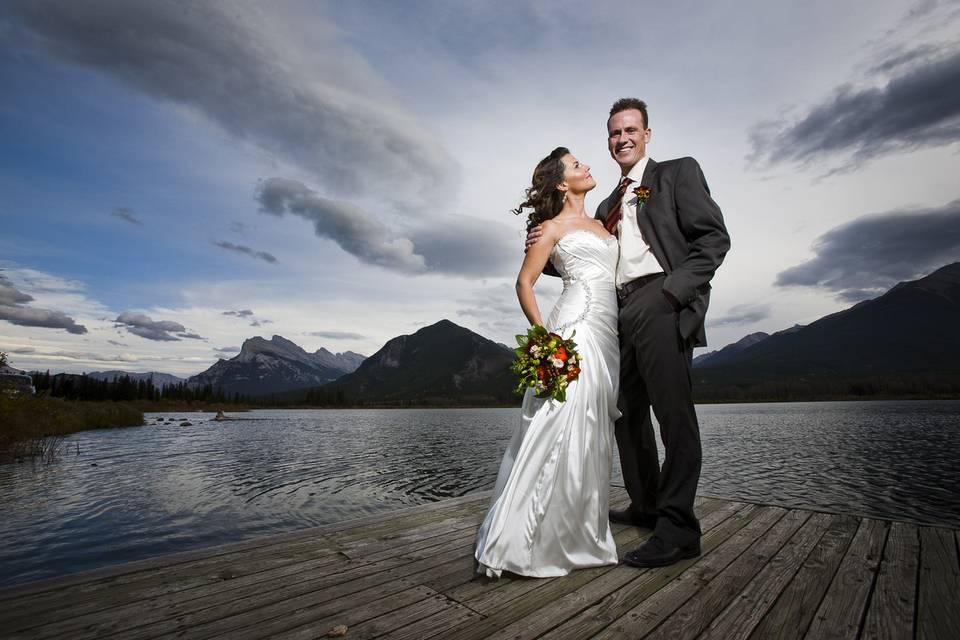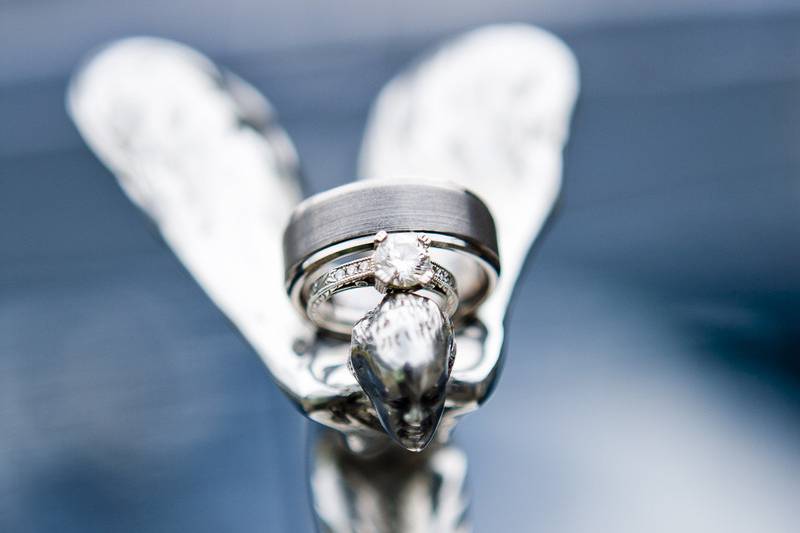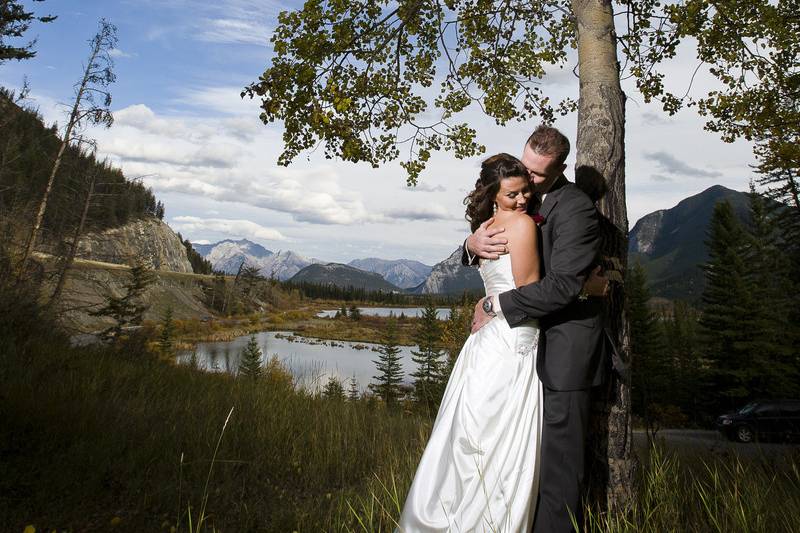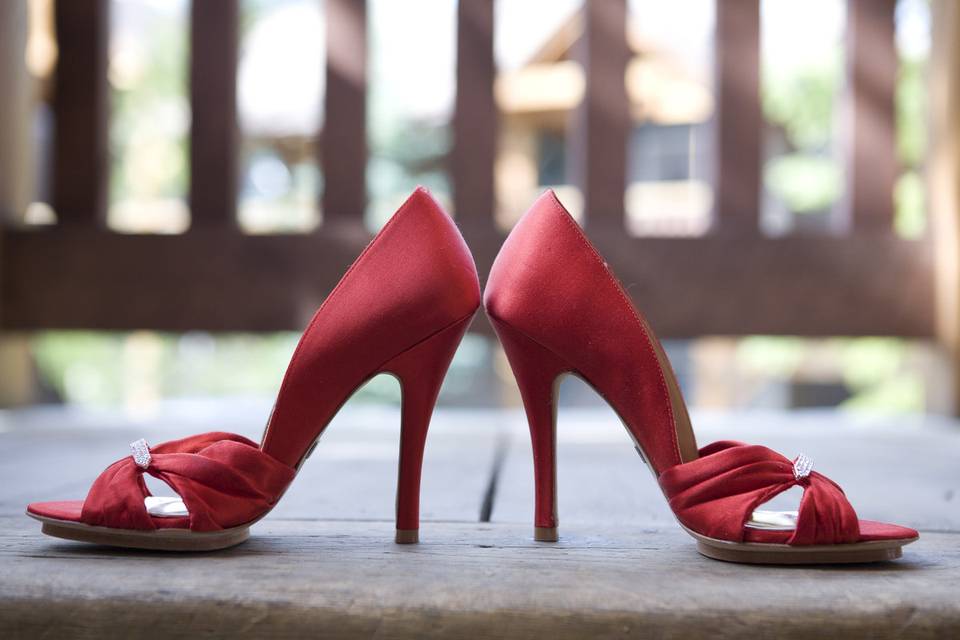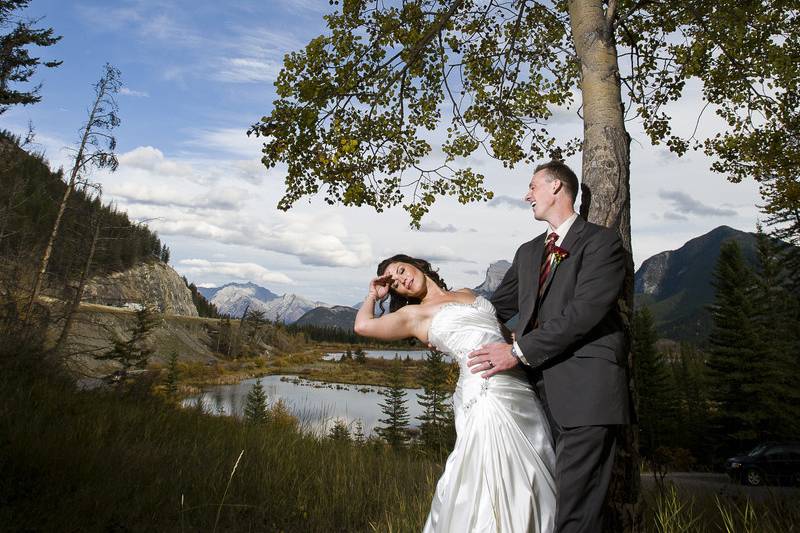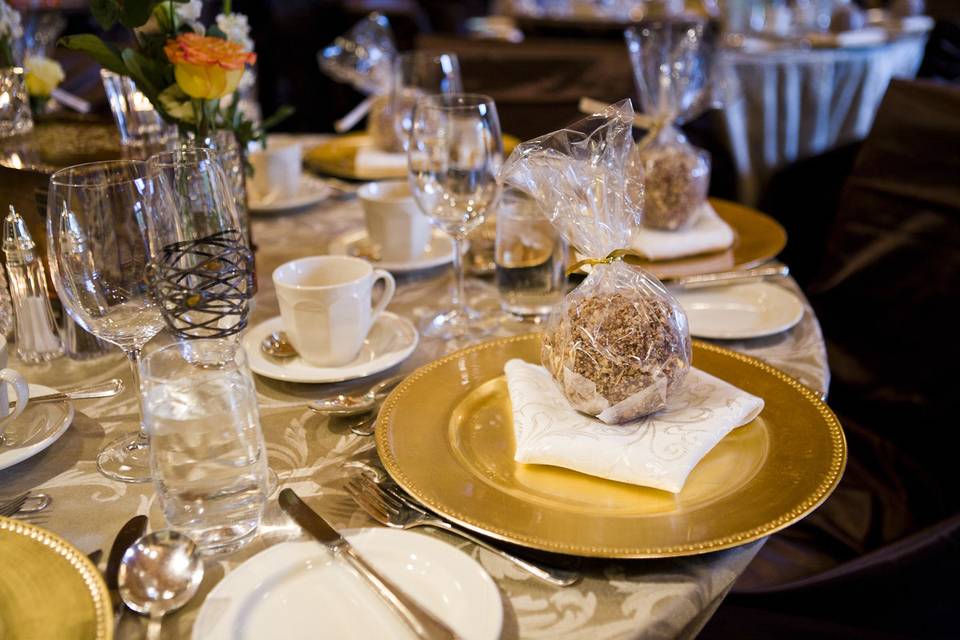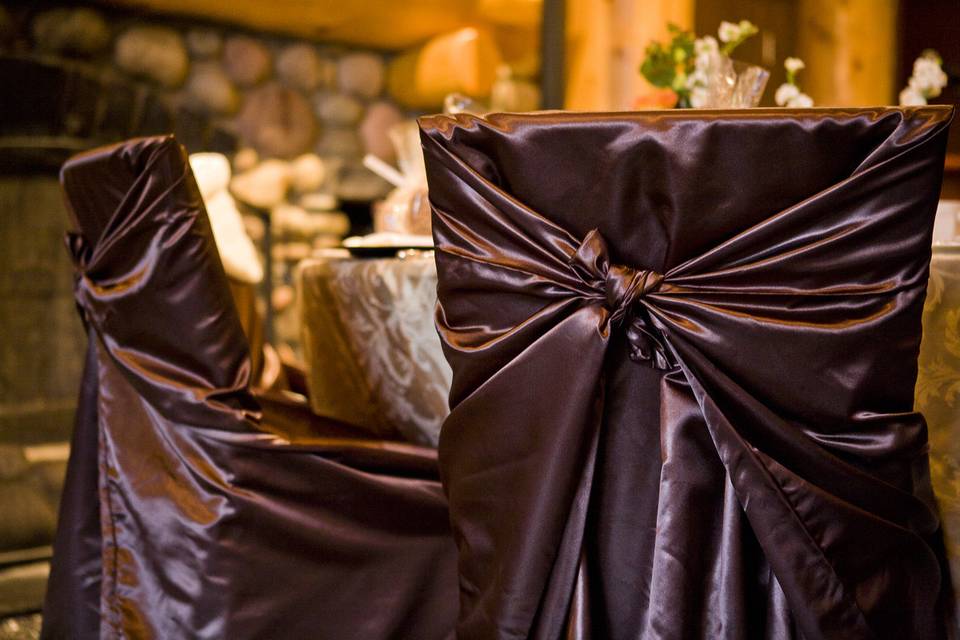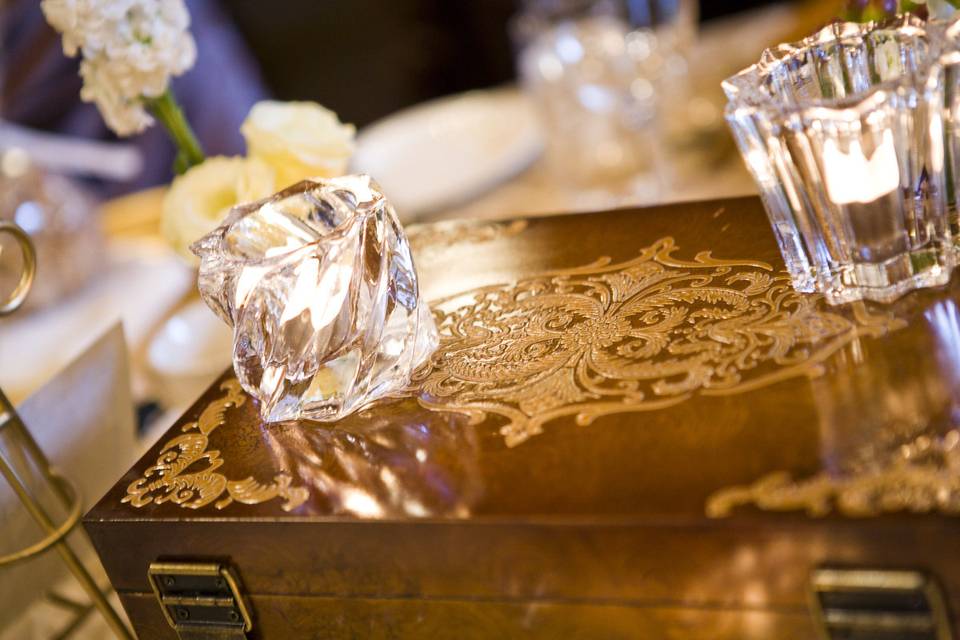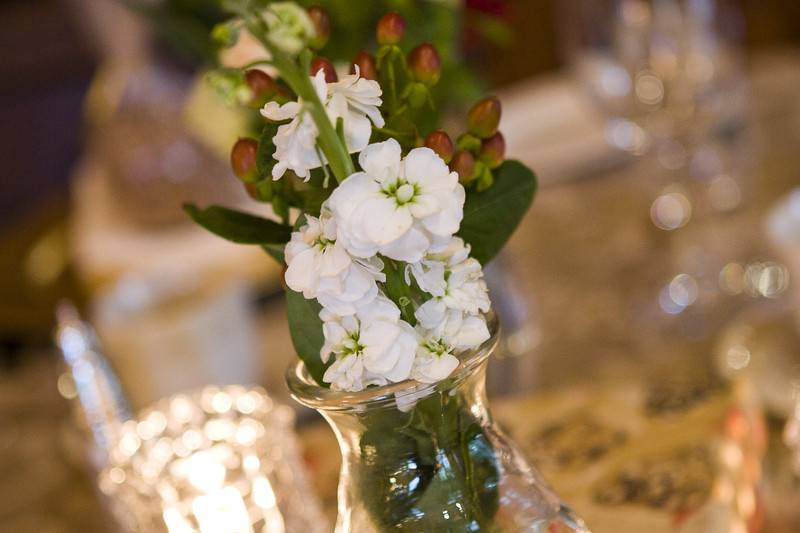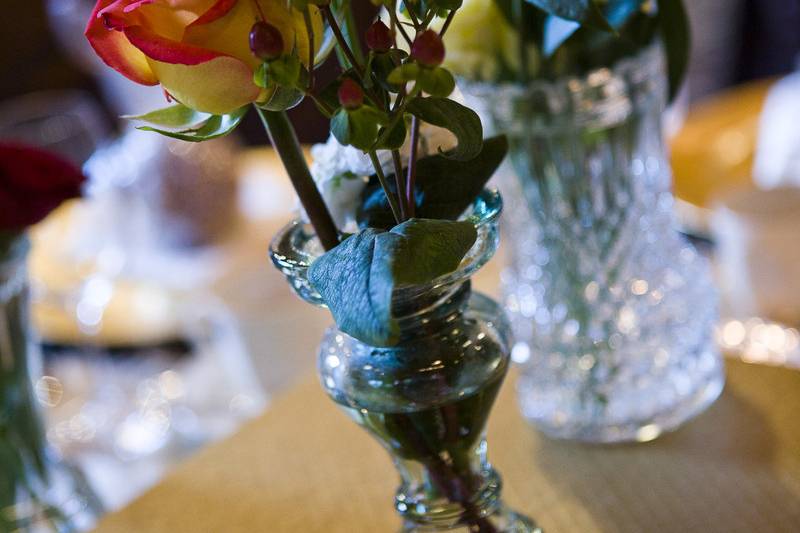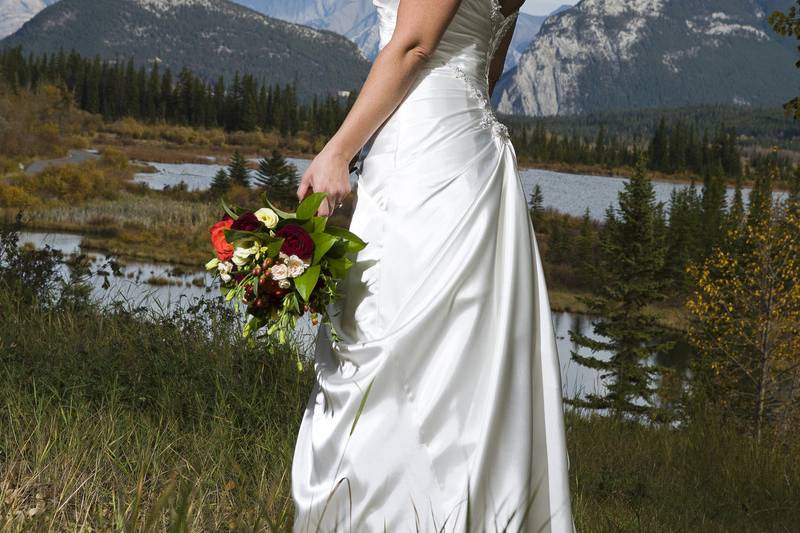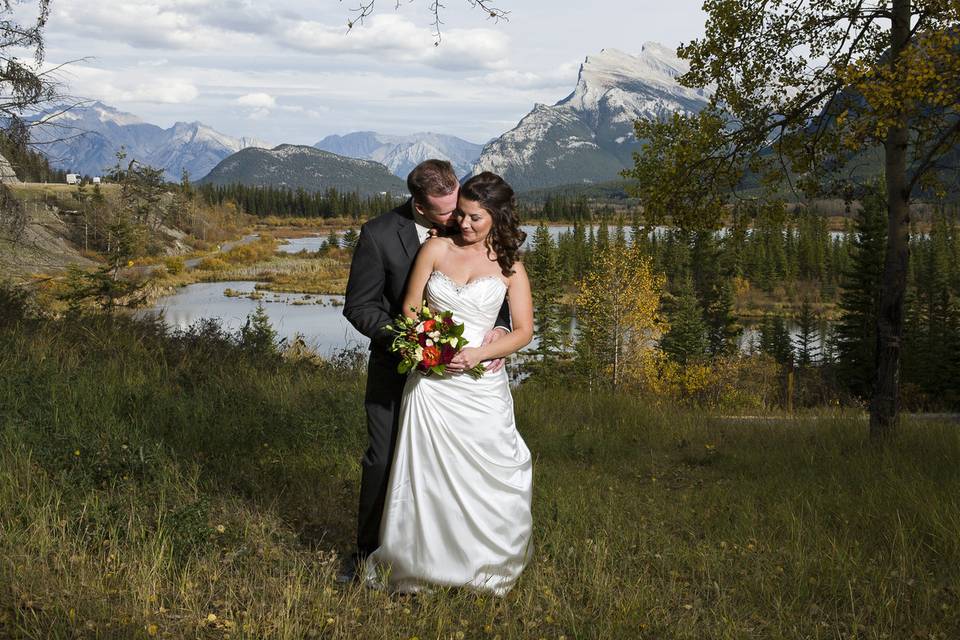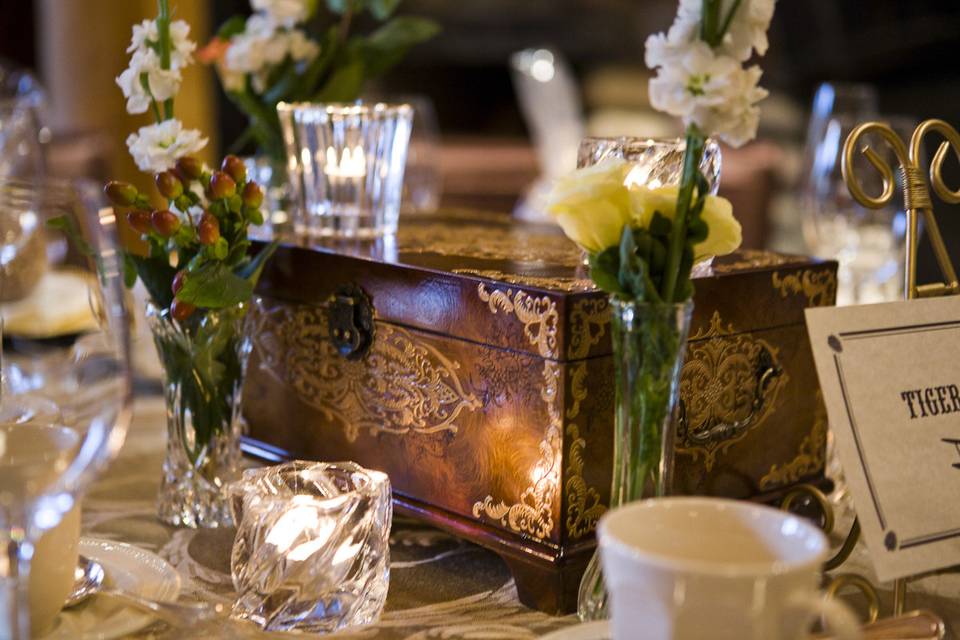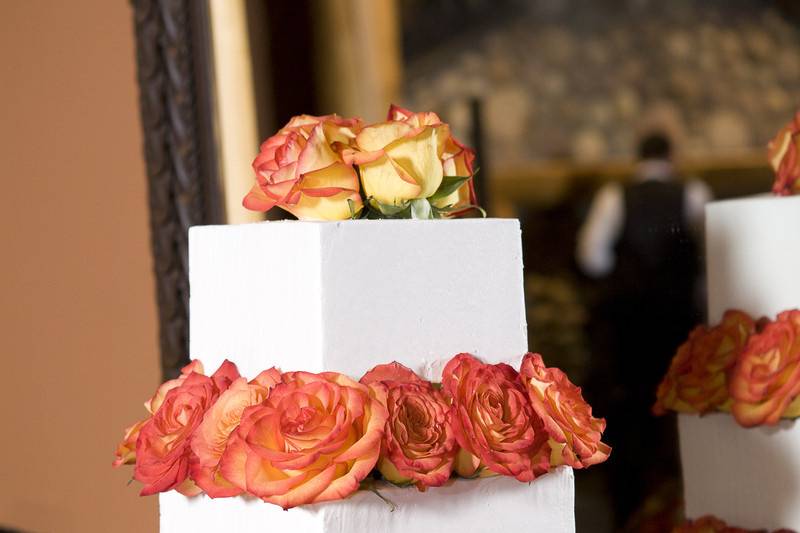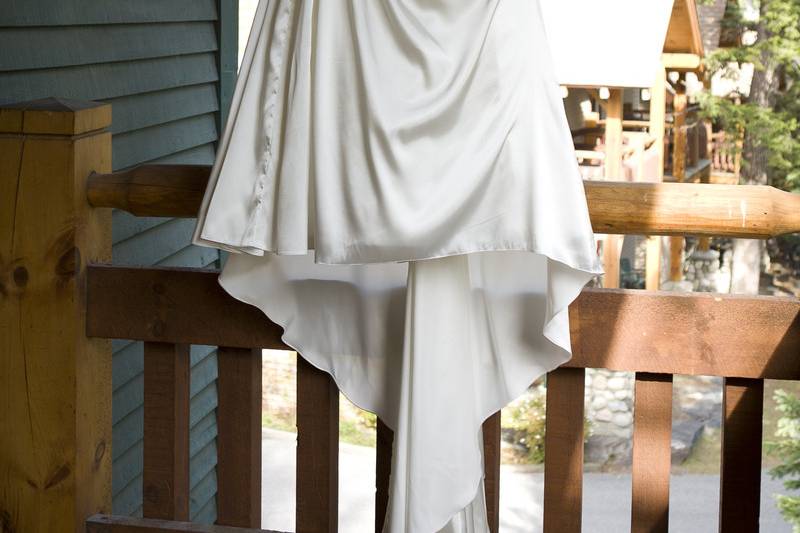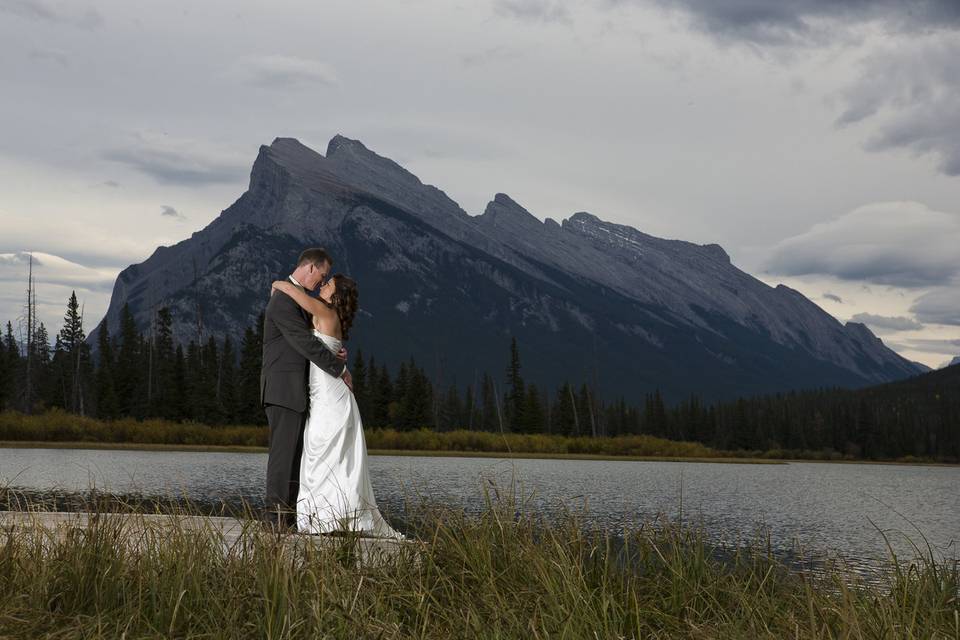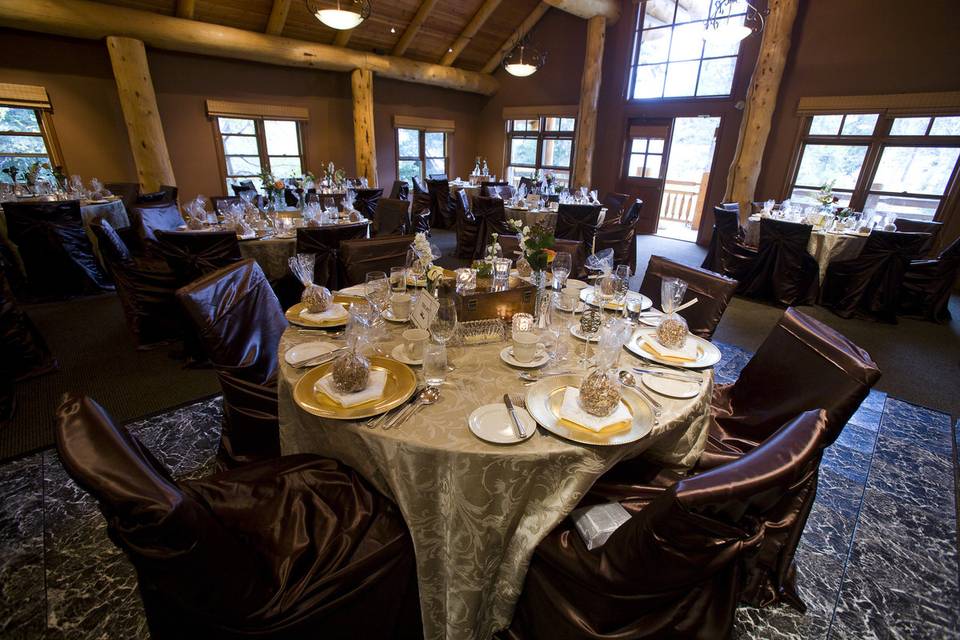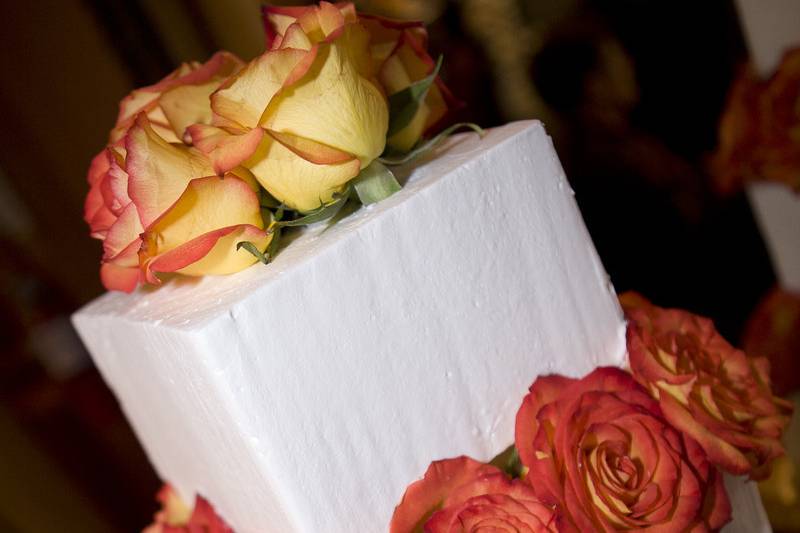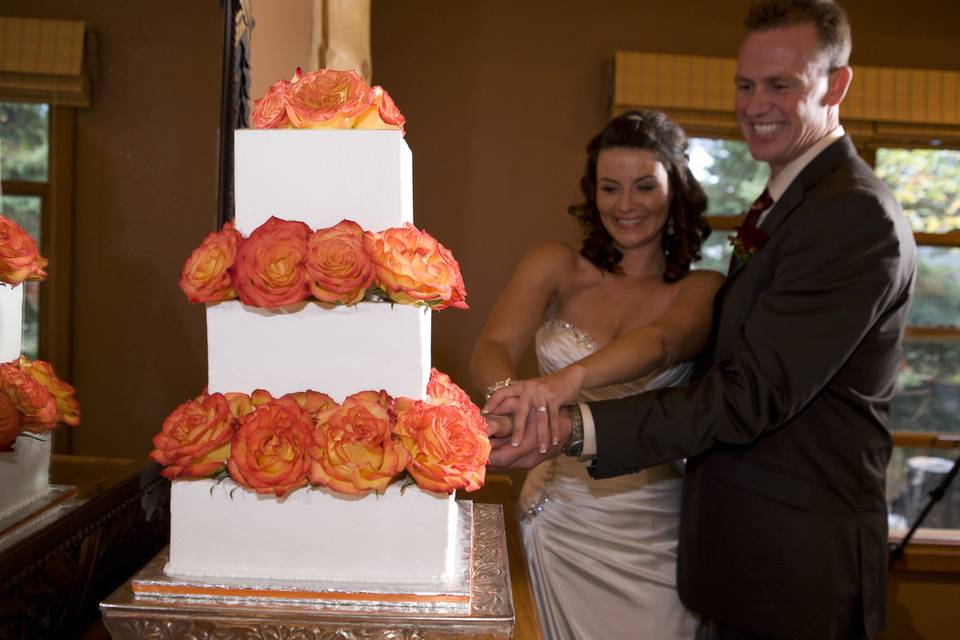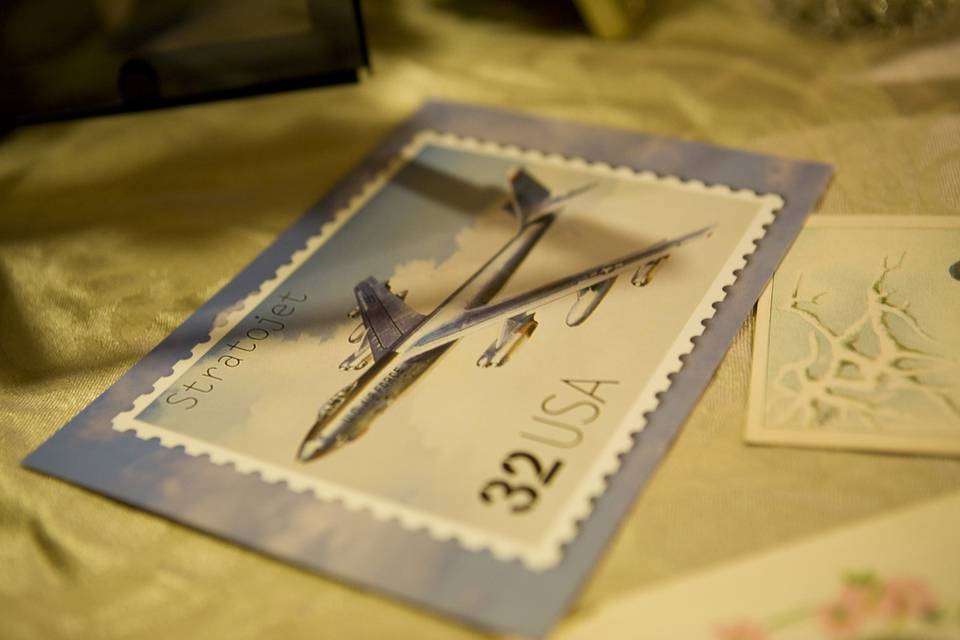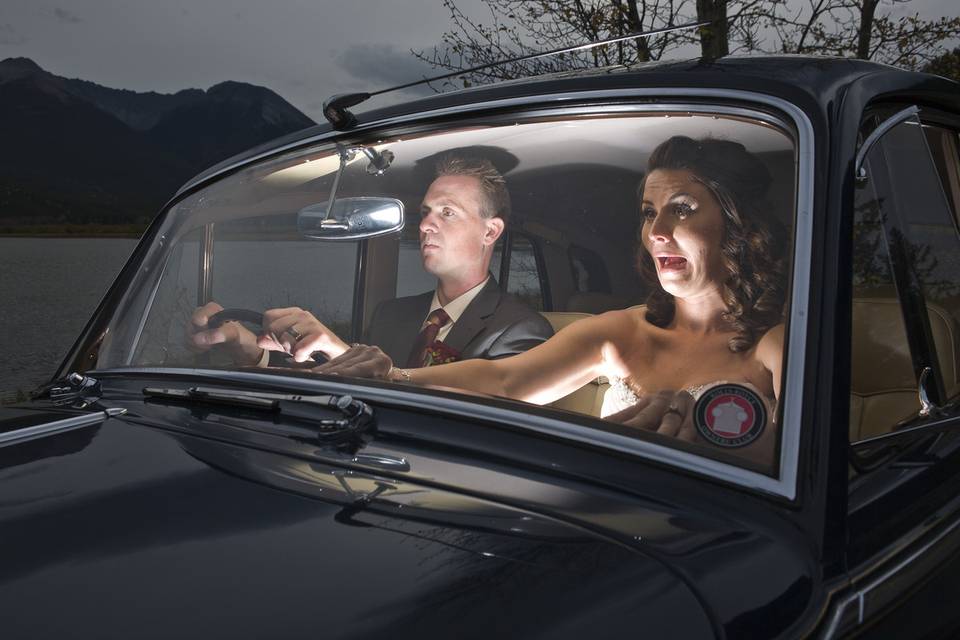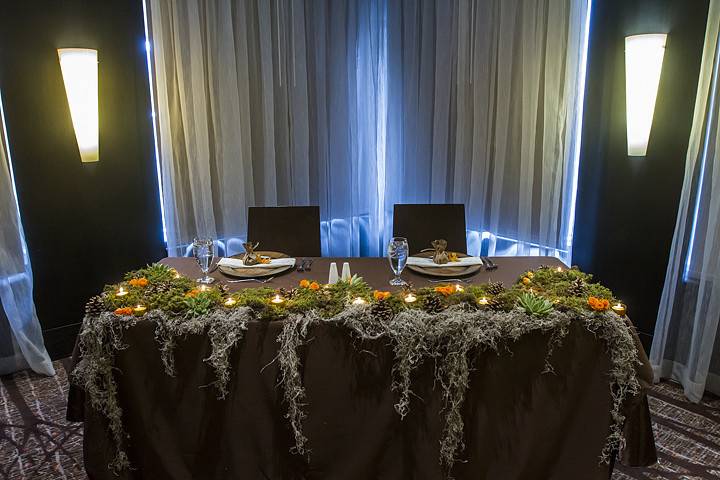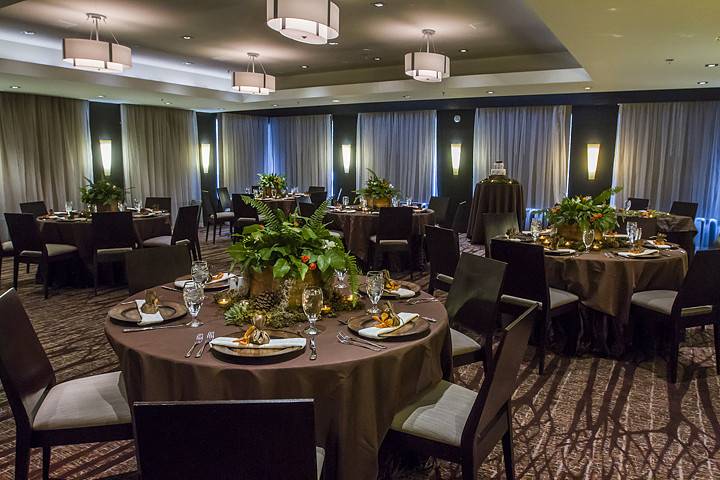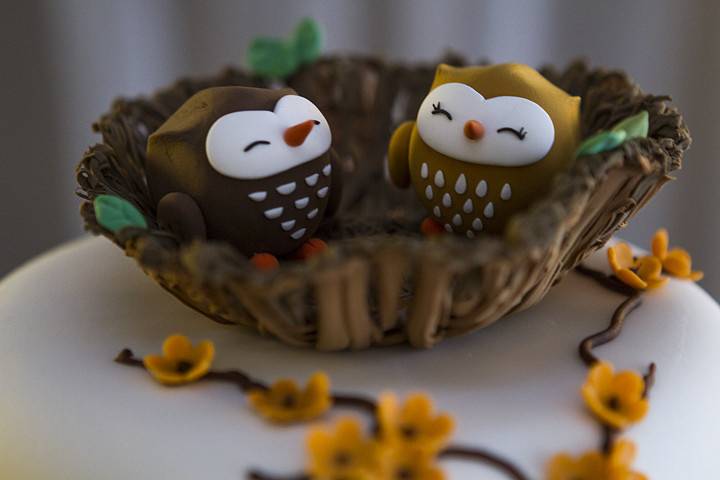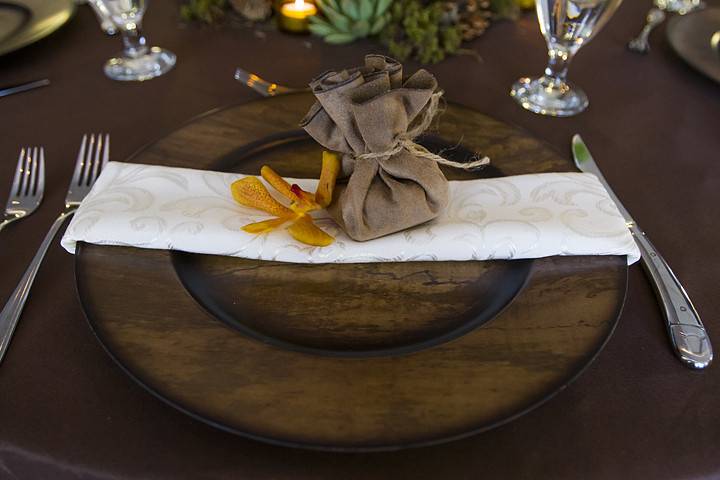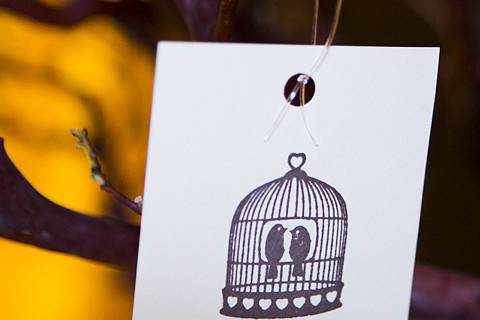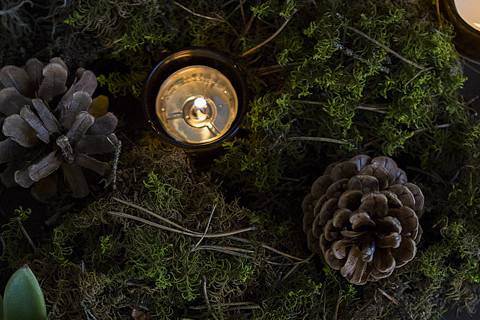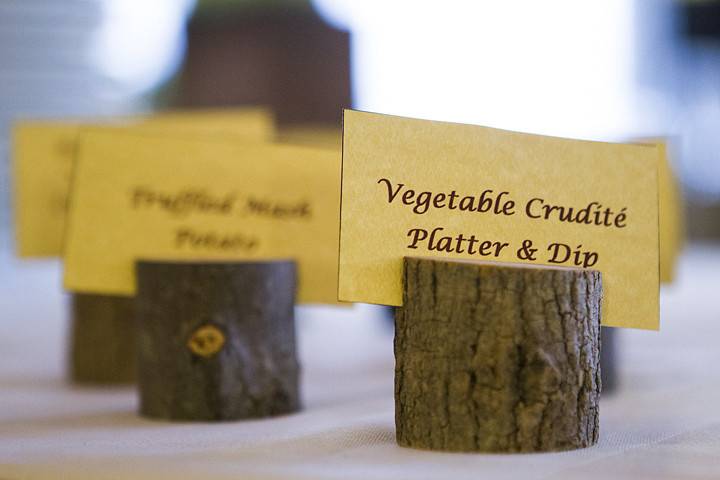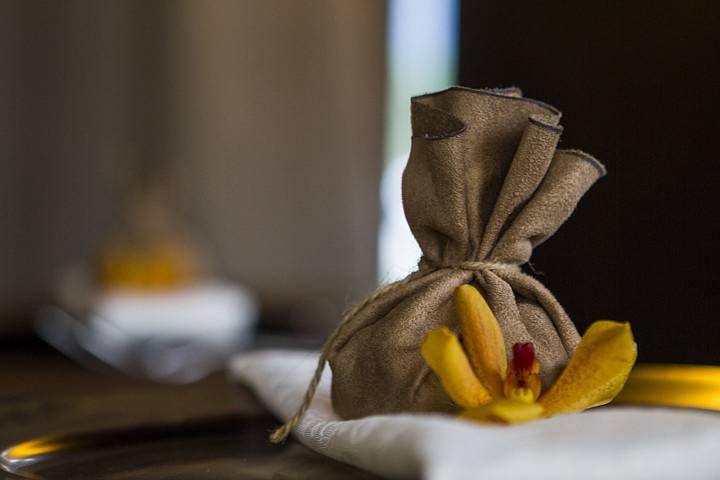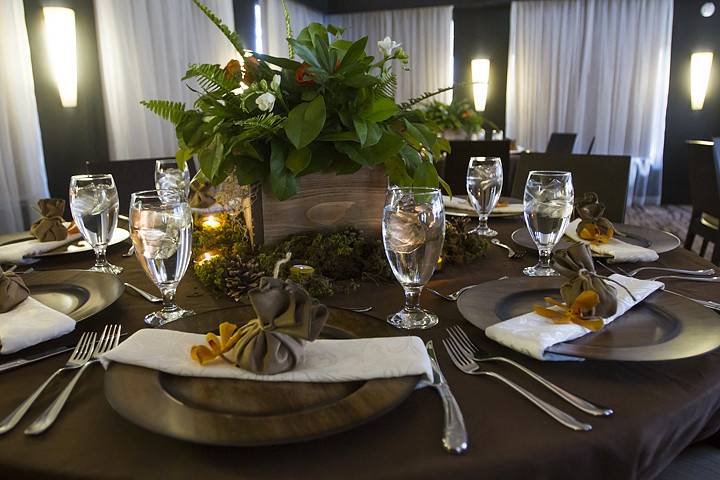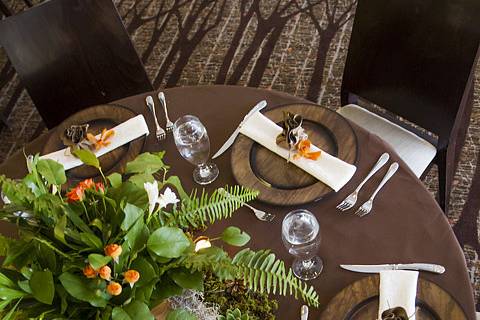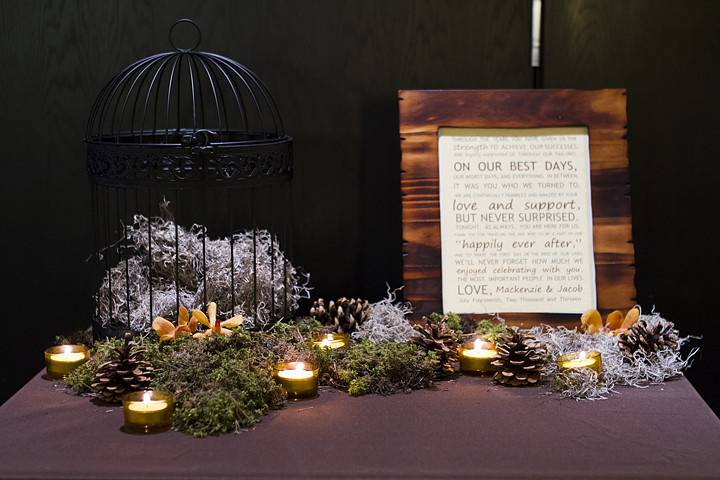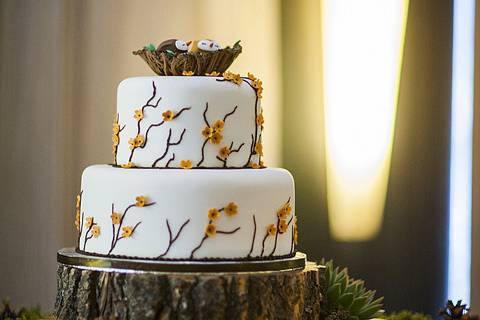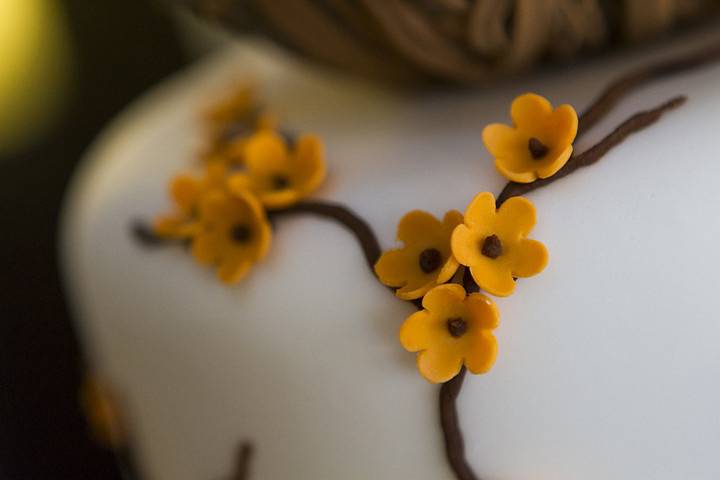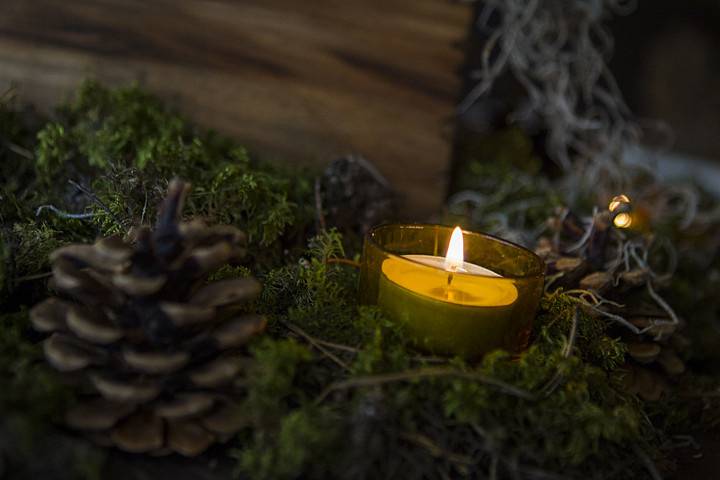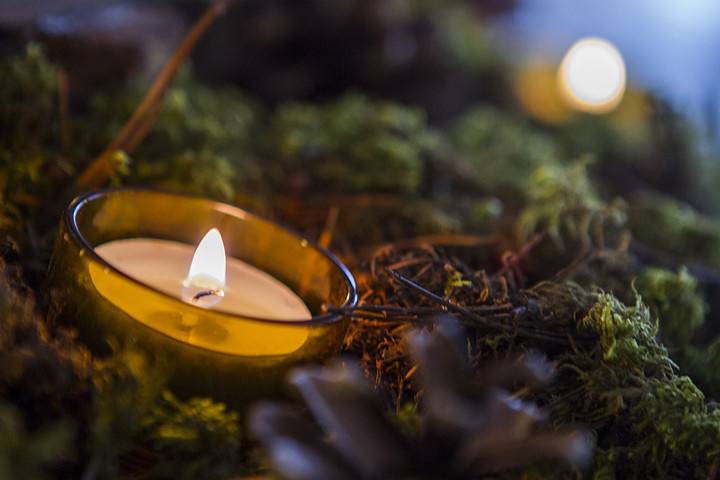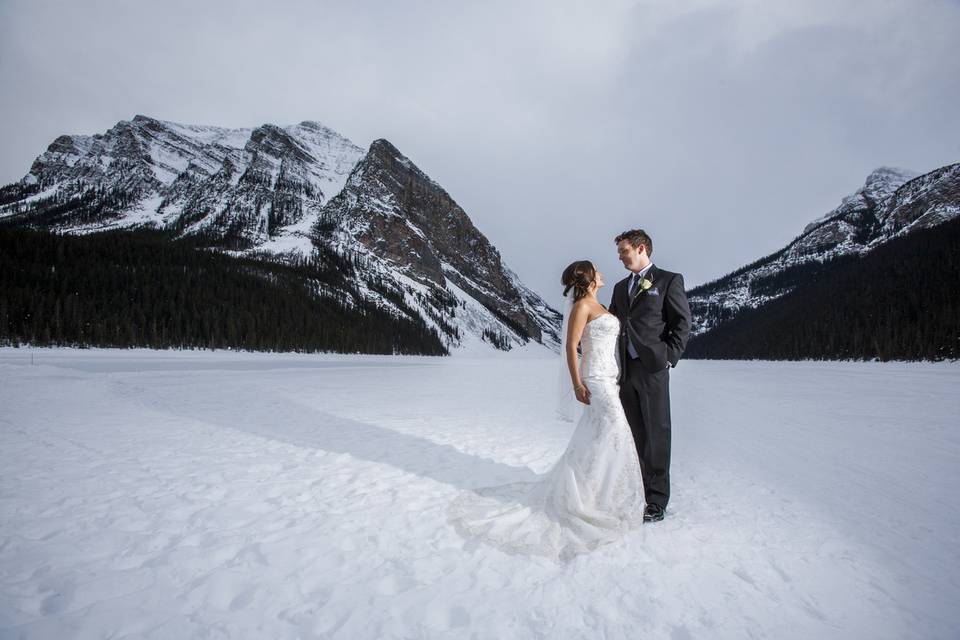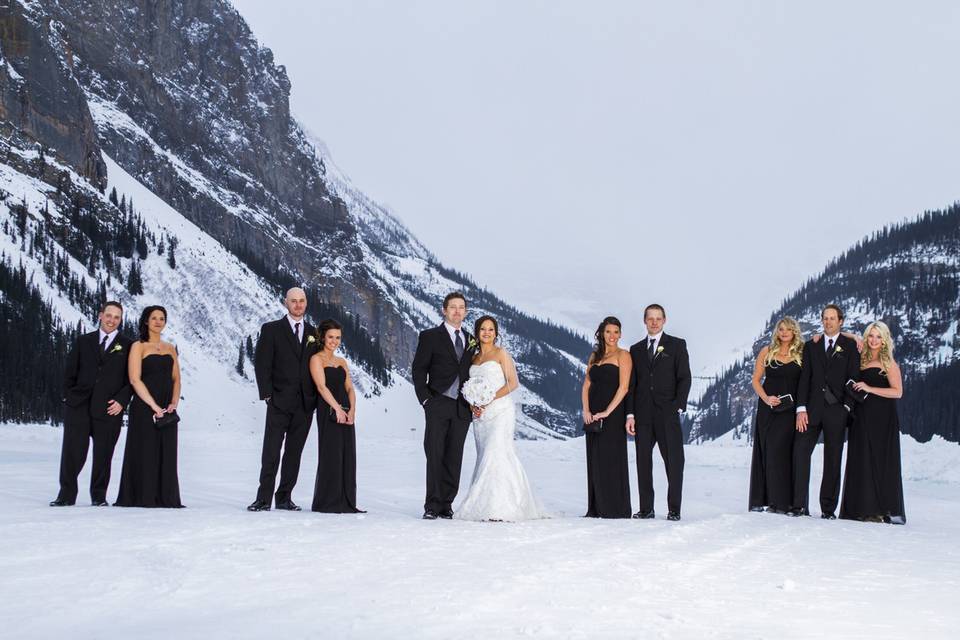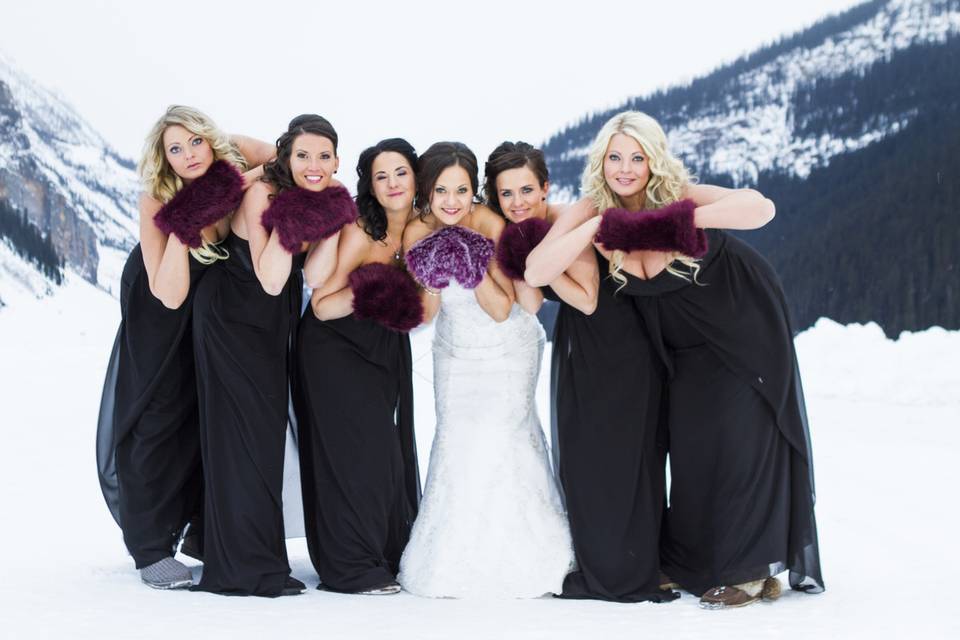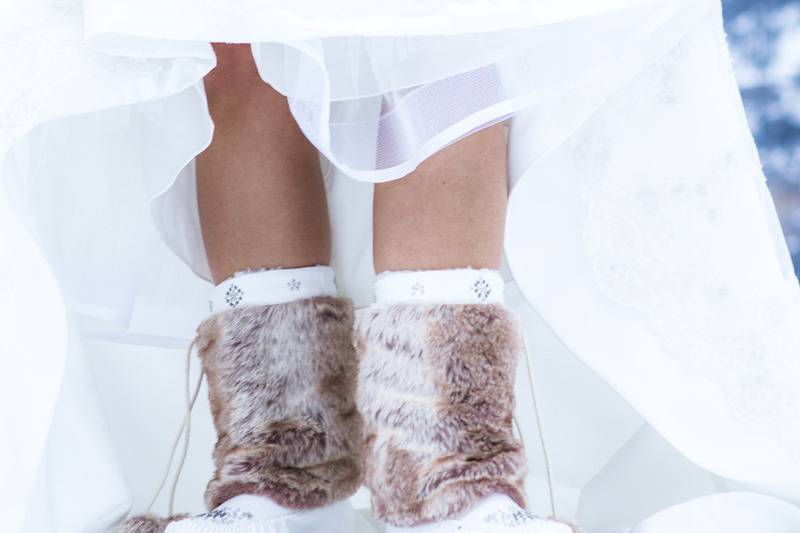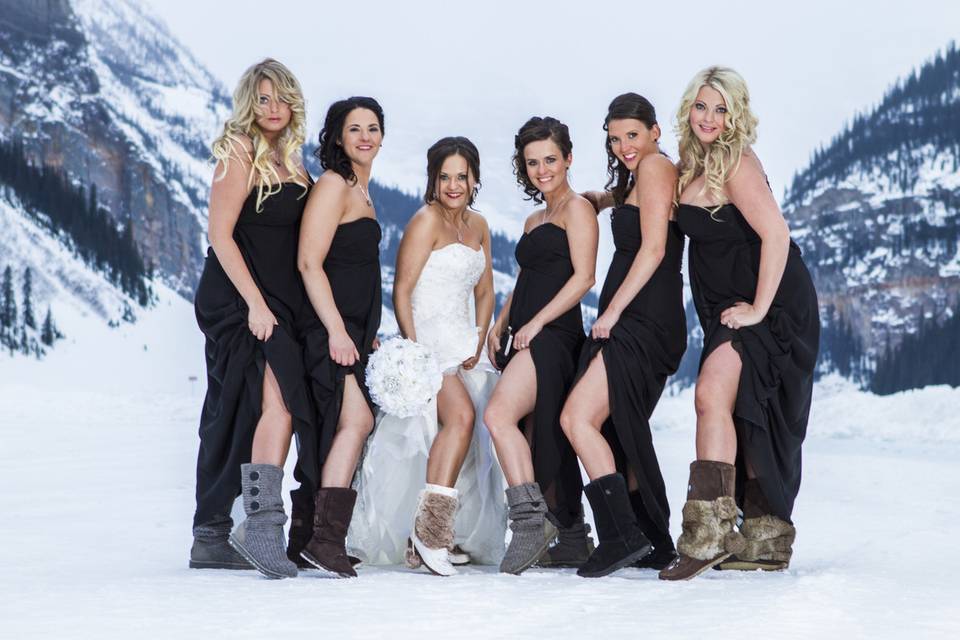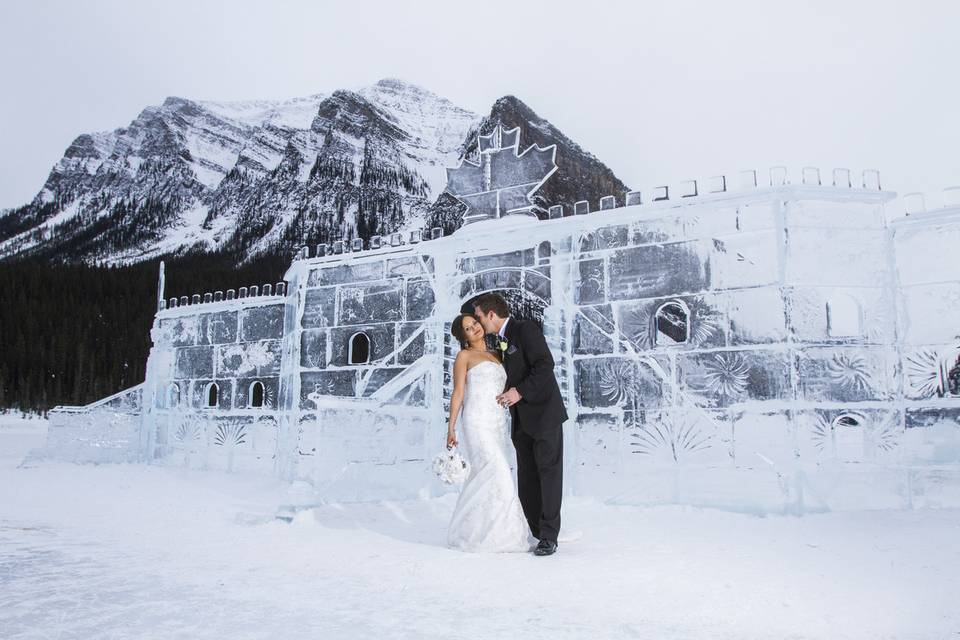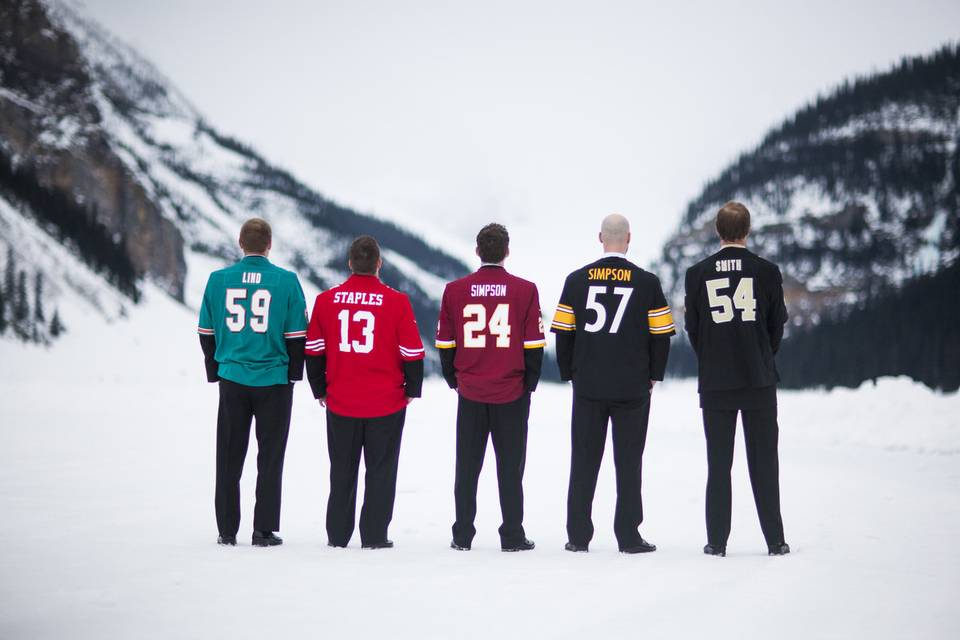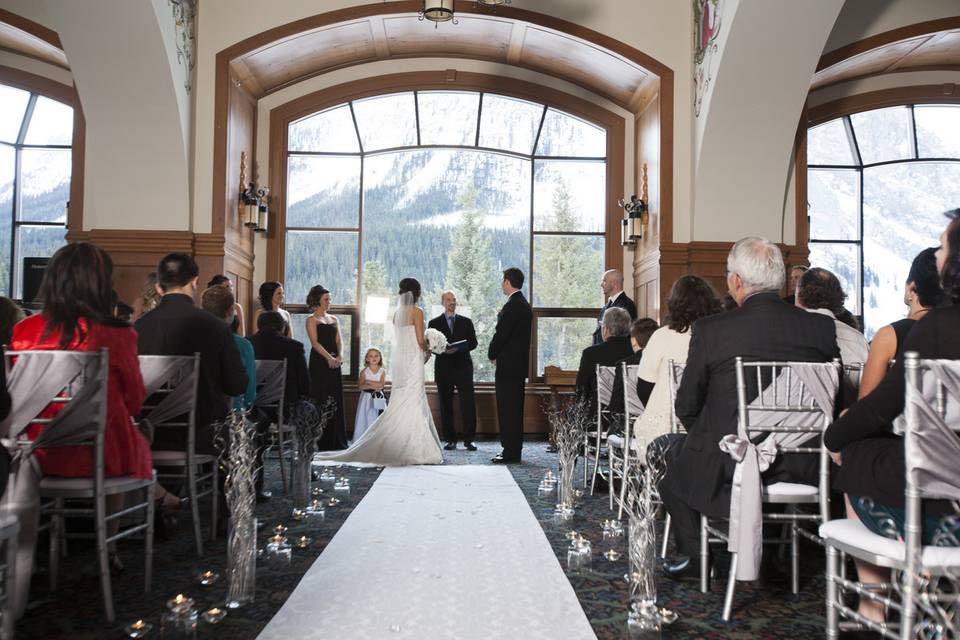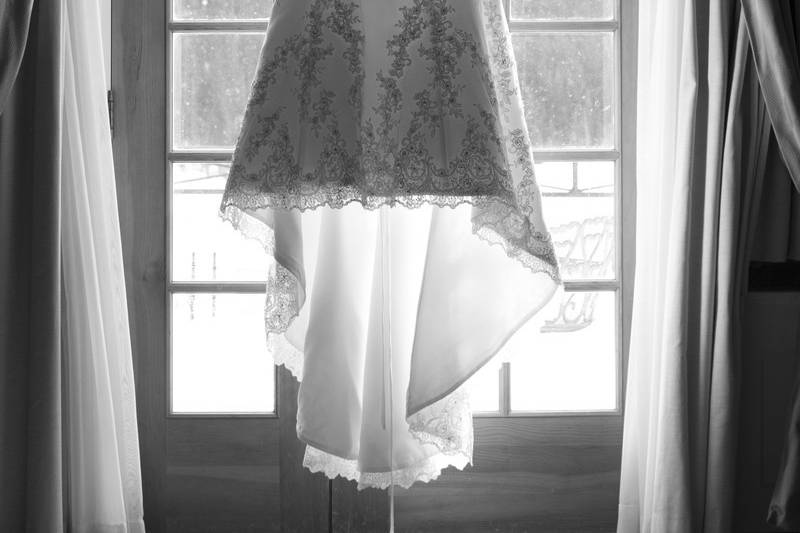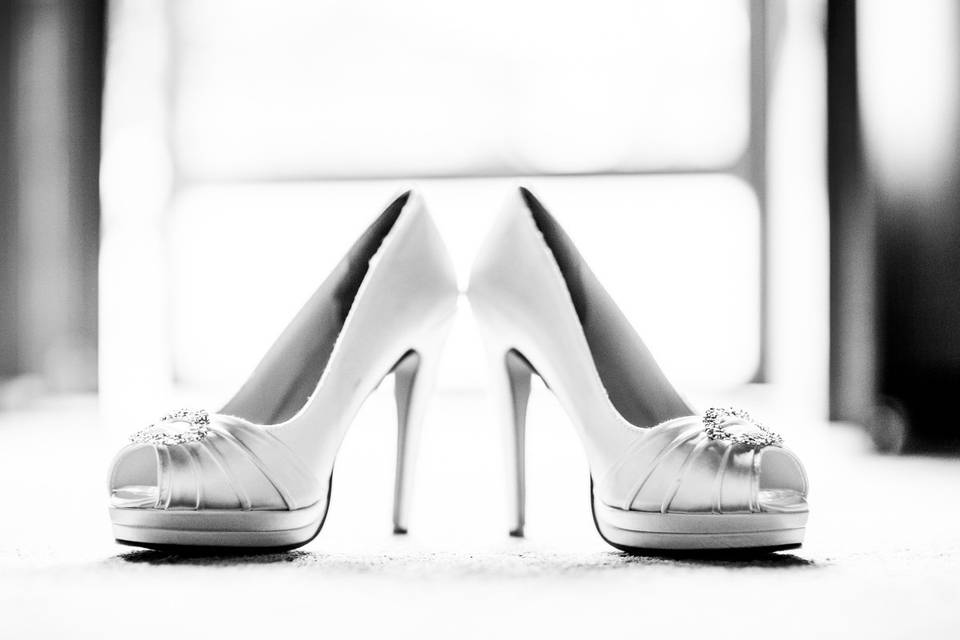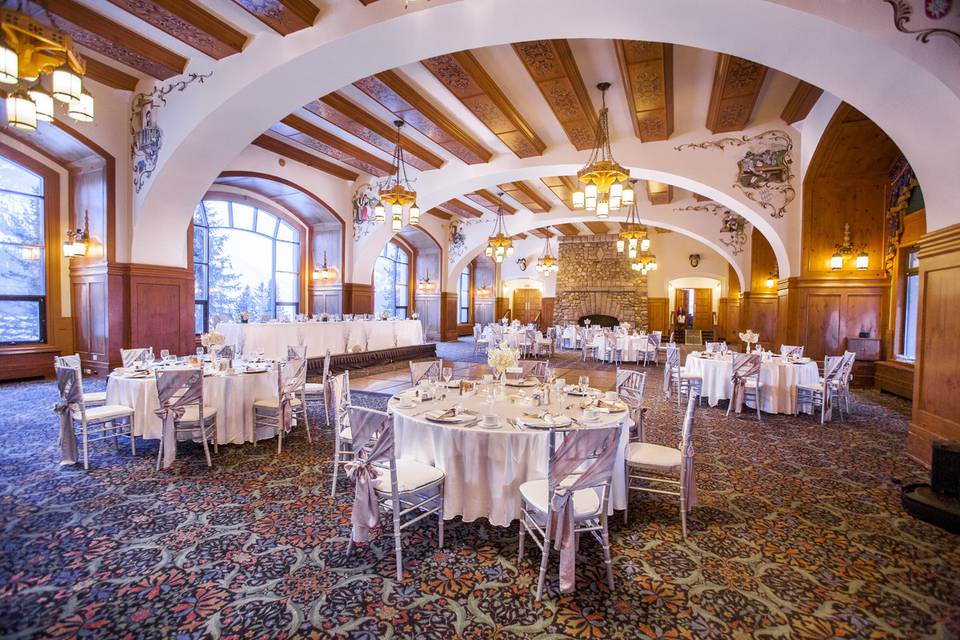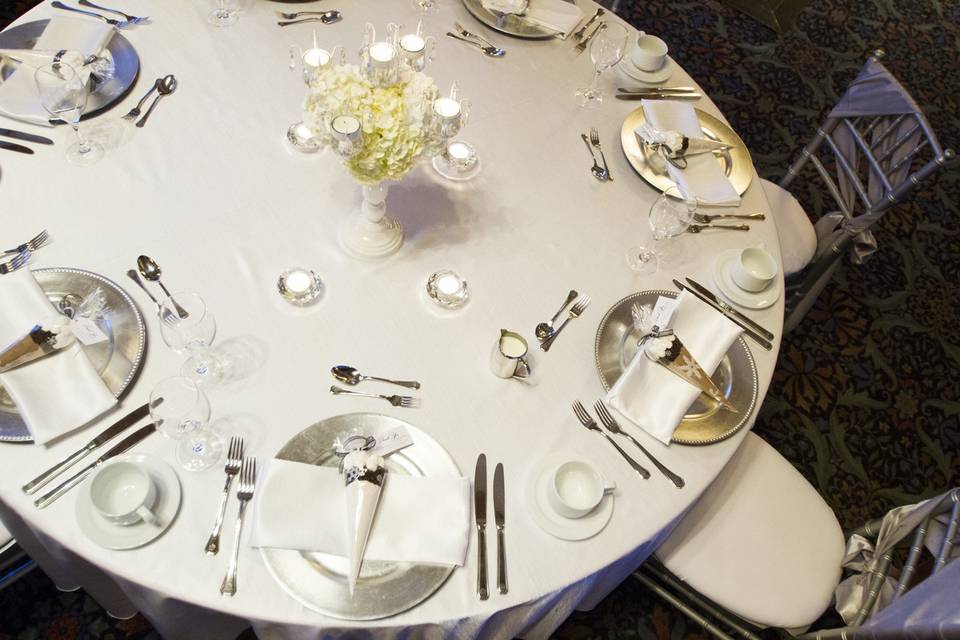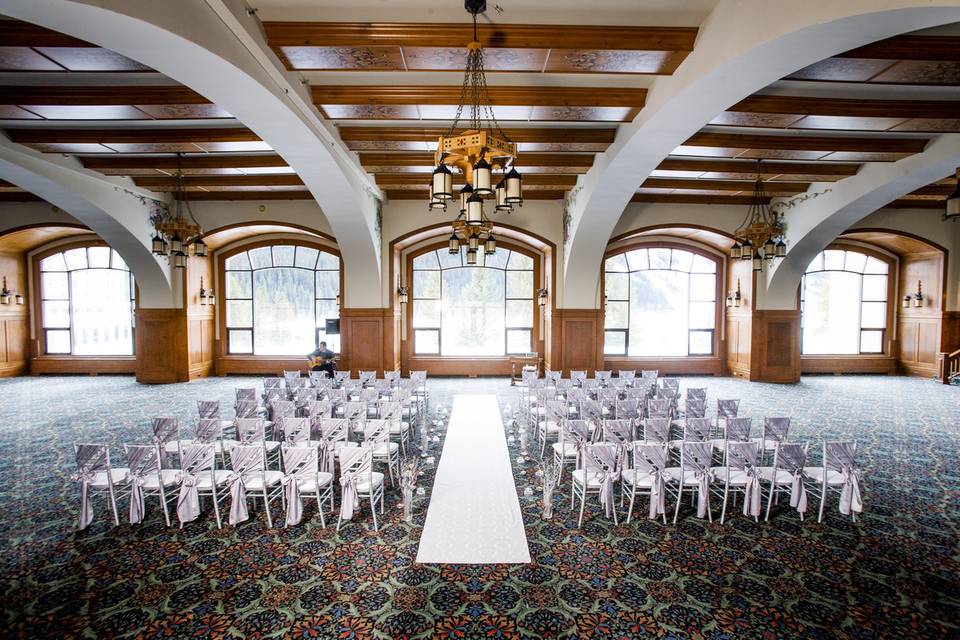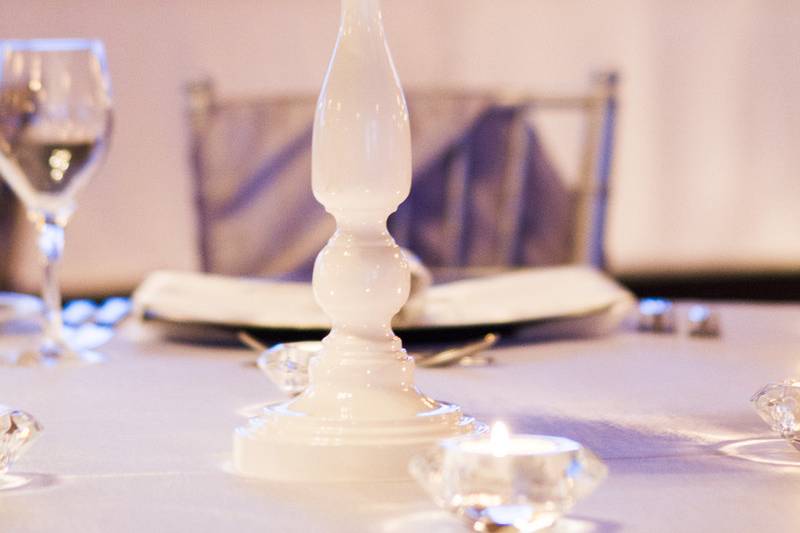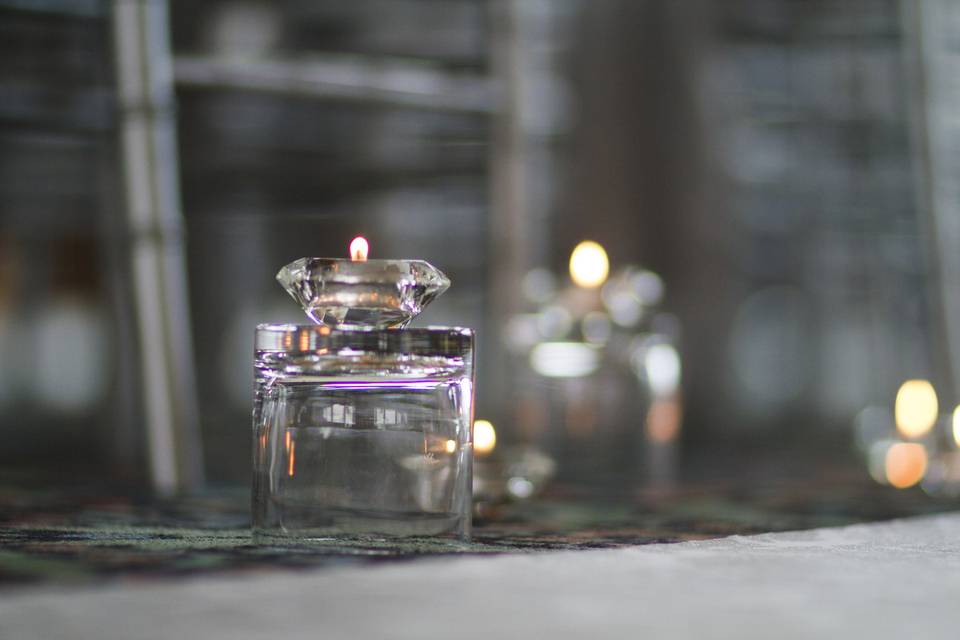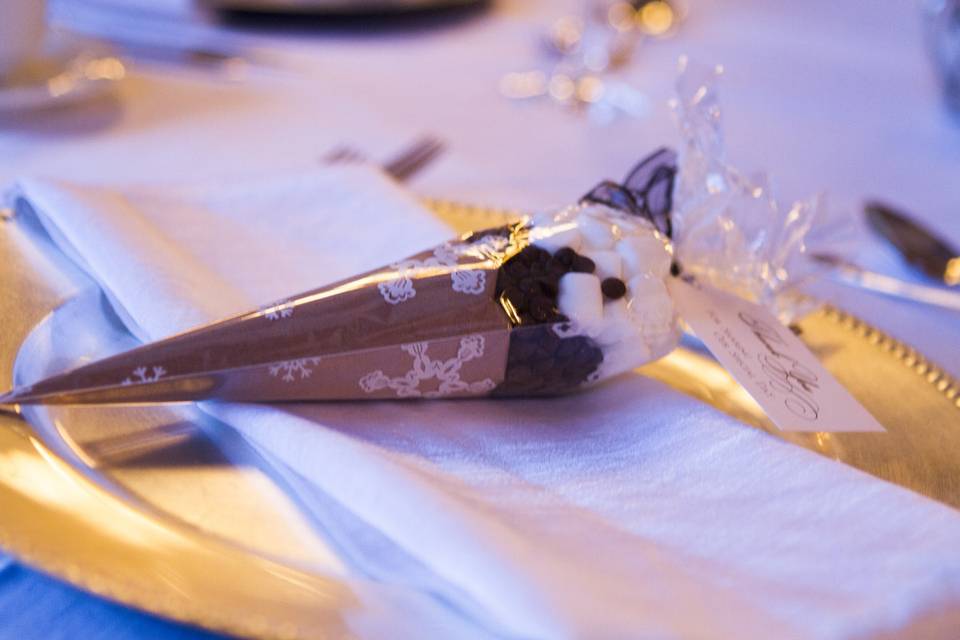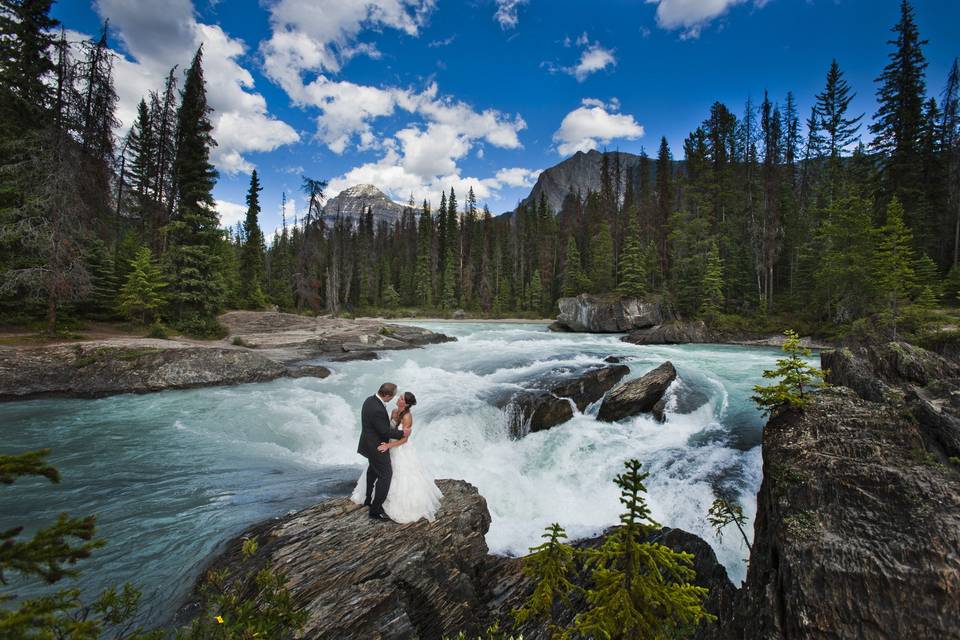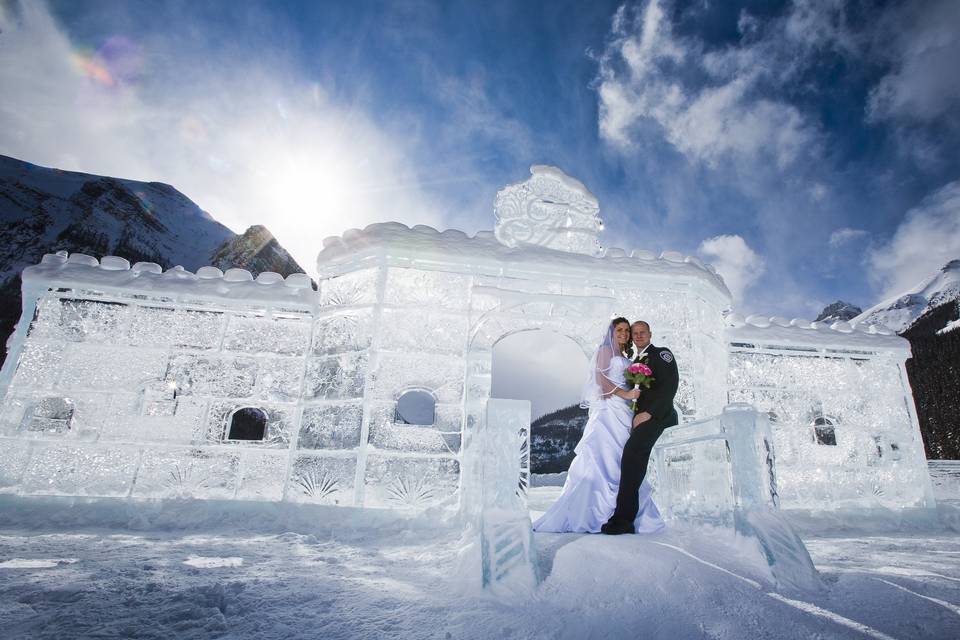 About
Based in Banff, Alberta, Sweet Occasions was founded by a truly passionate wedding planner who had more than 10 years of experience. It was during her own wedding that she learned the hard way that it is very important to have the guidance of an expert on one's special day. She has helped with more than 500 all inclusive weddings and loves bringing happiness to other people's lives.
Experience
The planner here has handled several large events that consisted of more than 2000 people. She studied Project Management at Seneca@York University and started her career in the industry of corporate event planning in Toronto. She has also worked for companies such as The Bay, Indigo, Lavalife, Bell Canada, Cannon, itravel2000, and Alaskan Airlines.
Services offered
The business offers two all-inclusive wedding package lines that include Sweet & Simple Elopements and Luxury All Inclusive packages that can be easily customized according to your taste and style. The luxury packages include the Luxury Dream Package, Luxury Fantasy Package, and Luxury Fairytale Package. Each package can accommodate a different number of guests and includes some of the following services:
Unlimited wedding planning
Wedding itinerary
Professional photographer
Certificate of marriage
Bridal flowers
Indoor ceremony or backup
Ceremony music
Bridal beauty
Both full and partial planning are provided along with event design. The types of wedding covered include:
Civil
Cultural
Destination
Double weddings
Eco-friendly
Military
Non-religious
Religious
Quality of service

4.2 out of 5 rating

Response time

4.2 out of 5 rating

Professionalism

4.2 out of 5 rating

Value

4.1 out of 5 rating

Flexibility

4.2 out of 5 rating
Bernice

Married on 03/02/2018

If you have the opportunity to work with Mia - TAKE IT!!!!

We started planning our wedding in late 2015 with Mia for 2018 which I know was a little ambitious of us, but FINALLY, our big day happened and it was PERFECT!!!!! In working with one company for so long, i am pretty sure I must have driven mia a little batty with all my questions and attention to detail but from the day we met her in Canmore, fast forward a couple years, she always was there for me when I needed her! I am really appreciative for the support and the help putting together my fancy sparkly dream day and I couldn't have done it without her! :) Thanks, Mia!!!
Throughout this LONG journey, I know that I have grown and I have watched Mia and her companies grow too. I am grateful for the friend I have made in you, Mia. I had no idea when I started that I was hiring someone that would end up as a lifelong friend.
Anyhoo this is a review so enough with the sappy stuff! Mia was 100% responsive in getting back to my emails, texts, facebook messages, phone calls and my stalking habits lol with an answer to the questions I had.
Professionalism, well that's kinda a tough one to answer because we planned so long and ended up becoming friends too. Mia is AMAZING at what she does, that is for 100% sure. She always dresses stylishly and appropriately. Her communication is great over all sorts of different methods and she certainly has a presence and gets stuff done!
Value, well I would be giving myself a 1 star here, so Mia can have my extra stars! We planned SOOOOO long that I sure did get one heck of a value out of hiring Mia lol as a client for her though, I think I sucked every penny I spent! (SORRY!!!!)
Flexibility 100% :)
Overall, my experience planning was absolutely AMAZING!!!! I am the happiest girl ever with the most wonderful husband ever and the best wedding EVER!!!! :D I definitely couldn't have done it without Mia & her team, nor would I have wanted to!
If you have the opportunity to work with Mia - TAKE IT!!!!

Mélanie D.

Married on 19/01/2018

Do NOT EVER deal with the company known as Sweet Occasions Inc!!! The owner of this company is known as Mia Angela, although over the course of the past year I have been passed around to the following people: Melissa, Natalia (unknown last name), another Melissa (unknown last name) and a Joanne. Here are the reasons why I urge any bride to stay far away from this woman/company:
On November 29th 2016, I contacted the company then named Sweet Occasions Inc with regards to the planning of my wedding, to be set in Lake Louise, Alberta, on the 19th of January 2018. The wedding day agreement was signed electronically on December 1st 2016. A deposit of $1500 (+5% credit card fee = $1575) was made on December 2nd 2016. Included in my package was supposed to be the following:

- A personalized wedding itinerary and guide including all scheduling and reservations, maps and directions, and contact information for everyone participating in our wedding. Although a wedding itinerary was indeed sent, there were no proofs of reservations with the vendors (other than the hotel), no maps or directions, and most important, no contact information for the commissioner, florist, photographer etc. that were supposed to have been booked for our ceremony.
- Our marriage license: although our marriage license application and commissioner form were filled out and sent on December 2nd 2016, when I called the Banff Registry on November 20th 2017 (that's right, a year later), they had still not received the documents from the wedding planner. I called the wedding planner the same day, and the Banff Registry received the documents half an hour after my call...
- A commissioner to officiate our wedding: Mia or Joanne or whatever has not provided me with the name or contact information of our commissioner, and have not even confirmed that they have managed to book one. Upon speaking to another reputable vendor located in Banff, I've learned that no commissioner in the area has agreed to work with Sweet Occations/Beginnings by Design. We thus do not even know if we have a commissioner to officiate our wedding, a month and a half away.
- Professional photographer: Mia had given me the choice between three photographers, and I had selected Michael Buckley of Photoflow, based in Canmore. Mia had confirmed that he had been booked on February 3rd 2017 after revising our wedding itinerary. When I called Michael Buckley on November 20th 2017, he told me that he no longer worked with Sweet Occasions and that Mia had cancelled all of his reservations since Summer 2017. Mia or Joanne had not informed me that there had to be a change in photographer. We thus do not know whether we have a photographer.
- Bridal bouquet of flowers: Mia has not given me the name or contact information of the florist with whom she has supposedly reserved my flowers, according to my specifications. This despite my request to have all the names and contact information of the vendors.
- Accomodations: I asked Mia to book 7 nights at the Château Fairmont Lake Louise for our honeymoon. I paid her in full for the total stay. However, when I called the Château on November 19th 2017, the credit card they had on hold (provided by Mia) was expired, and the deposit on the room had not even been paid. After informing Mia of how unacceptable this was, I have received confirmation from the hotel that the deposit was paid but that there was an outstanding balance of $2849.40 to be paid. I have thus paid Mia for a room that she has not paid in turn. After speaking to her tonight (November 22nd 2017), she refuses to pay the room until 1 week prior to the wedding.

The total package (including accomodations, upgrades and credit card fees) amounted to over $9122.

Based in Banff? I don't think so. Whenever she calls me, it's from Honolulu, Hawaii.

Whenever I contact Mia Angela, or Joanne, or Melissa, or whatever her name is, she keeps promising that everything is all set and ready to go, that I just have to "show up". However, upon verification, there are some major red flags indicating that my family and I might show up on the day and that there will be nobody to officiate our wedding or take pictures, etc. I know there has already been a complaint filed against her with the Better Business Bureau of Southern Alberta. I also have filed a complaint against her with the BBB. When she called me tonight, it was to say that I had told lies and that I must remove my complaint. I told her I would not do so until I had confirmed with all the vendors myself that everything was booked and "ready to go", and that the hotel room was fully paid. She was recording our conversation for "training purposes". I know that with this review, and with the other measures I have taken against her, that she will be coming after me. I say bring it on, since I have kept records of all of our communications.

Mia Angela uses manipulation and lies to take future brides' money, without rendering the services as promised. She is not merely unprofessional, but downright fraudulent.

Brides, beware.

Sweet Occasions Inc's reply:

Dear Mélanie

I can understand that close to one's wedding there will be stress, however, I am very disappointed that your stress has lead to this situation Melanie. Our objective is to relieve your anxiety, to achieve this, we completed the planning of your wedding close to 1 year in advance, consulted with you on the phone numerous times, attempted to calm down your mother as well and went to every length to verify and verify your information even sending you receipts to make you comfortable. Alas, nothing was good enough for you and we quite literally could not have done more to make you happy!
For the record I am happy to go over the items disputed to ensure more brides know the truth of the situation:
ITINERARY: I am glad we agree that the wedding itinerary was sent and planned well in advance. With regards to "Proof" from vendors, recipes were sent in emails after requested with contact details. Maps & directions are not directly imput into the documents, they are linked for you directly from the doc to make clicking on them on your phone easier to assist you in navigation to the locations. Please CLICK the links.
LICENSE: Per the Provincial Law's in Alberta, you cannot obtain a marriage license more than 3 months before your wedding date. Your license is scheduled to have been picked up January 18 2018, early afternoon, it is standard practice to send in a license request 1 week before pickup so the Bureau is organized & has it prepared for you when you show up rather than missing from a submission over a year before.
COMMISSIONER: Melanie, your commissioner was booked per the agreement sent to you and it is simply foolish to think that one commissioner has the entire schedule of all the other commissioners, or even know all of the other commissioners in Alberta as there is over 251 certified marriage commissioners. To whomever this commissioner was that claimed to have all their schedule or know anything, please stop stressing brides out by telling them false information - this is giving commissioner a bad rep and wedding professionals in general.
PHOTOGRAPHER: You are correct, we no longer work with Michael Buckley of Photoflow. We believe strongly in a 1 strike policy because your wedding day only happens once!! If a vendor makes a single mistake, they are no longer a preferred vendor. When Michael failed to show up on time for a wedding on April 28th 2017, we replaced your photographer with another preferred vendor. This change was sent to you on May 1st 2017 and confirmed opened via Hubspot later that day.
BOUQUET: Ms Desautels, you are correct about this. Unfortunately the valley just found out that our preferred florists, Flower Hounds were closing their doors as of Jan 1st 2018. Although, it's sad to lose such a talented preferred vendor, we have been considering multiple other florists to which we are moving our 2018 bookings to. With more than 3 months before your wedding there was absolutely nothing to worry about!
ACCOMMODATIONS: Ms Desautels, you were informed that this is incorrect information immediately and the receipt was sent to you showing that this was paid. Continuously calling the Chateau and having 4 different people charge my credit card $3,540.90 3 times before being declined caused the Chateau Lake Louise, my credit card's fraud agents and myself a large inconvenience and simply did not solve anything as you already had the receipt. (Note the receipt is included in a better business bureau report should anyone wish to see)
LOCATION: Melanie, you are correct, over the last year and a half, we have taken aboard several staff members due to the fact we have been able to expand. Due to having multiple locations, we have to have multiple planners which is why you experiences the quickest service from the planner that was most available to respond.
I, Mia, do currently own 5 companies. I do not participate in the planning process on any of them as I am 100% dedicated to providing my on-demand planning software to industry professionals. I regret that the planning of your big day was complete prior to the release of the software as I really feel you would have been 100% more satisfied with an on-demand planning experience. You are correct in saying that I called you from Hawaii as this is my home and I felt that perhaps my personal touch could calm your nerves. This is something that is not typically required, but I really went to every extent to try to ensure you were happy.
I am sorry that we were not able to ease you or your mother's pre wedding jitters, although after numerous calls I really thought we had. In the future, using our new ON-DEMAND planning system I am 100% confident that we will never have this problem again.
Good Luck you Mélanie

Julia J.

Married on 13/11/2017

Working with Joanne and Mia was good. We liked that we could go in and plan our wedding together on our time in their Nest. They were helpful when we needed to talk to them and always responded promptly. The package we got was small but very affordable. I loved that all we had to do was show up on the day of and everything was taken care of! Thank you ladies for making my wedding beautiful!

Are you interested?

Request pricing

Chris

Married on 02/08/2017

my side of the story!!

September 2016 the company was called sweet occasions then 2017 the company
was called beginnings by design now 2018 the company has yet another new name. but regardless of the name changes i just wanted to tell my side of the story on what i went though. day one i had a very difficult time contacting Mia angela aka 5+ other names she has. weeks to a month with zero communication , endless fake outrageous stories she told me to having her tell me lie after lie. in my packaged i was promised hair , commissioner , photographer , honeymoon suit and flowers as well as a restaurant reservation. everything i was promised and the money i gave her amount of $3000. was not used to pay for anything for my wedding. commissioner still hasn't been paid , photographer wasn't paid for , honeymoon hotel had a expired credit card number from mia so i couldn't stay there , restaurant had lack of communication from mia so they canceled my reservation. mia was not reachable so i had to deal with the huge mess with said vendors cause of her and had to find other options for my self and 10 other people on my wedding day causing me to spend money i shouldn't have had to spend. sent mia a email expressing how i felt after what she put me though she offered to do a settlement with me cause at this point she was holding my wedding pictures as hostage and asking me to pay $1000 more then i could have them. so she said "ill give you your pictures so you can get outta my life". week goes by mia emailed me telling me she changed her mind on the settlement she was gonna keep my pictures and demanded me to pay her money cause i'm apparently a fraud and a thief how every vendor in Banff is her family and they agree with her about me being a fraud. i then emailed and called all the vendors involved and they all gave me a statement as well as what past bad experiences they dealt with her with previous brides and how they will never work with mia again with how much trouble she causes not only the brides but as well as all the vendors involved. after mia sent me many rude emails and many threats i just wanted to take my wedding photos as a loss and put this far behind me but wasnt easy for me to do cause mia would go to the police station in Hawaii cause that is were she lives and report false accusations about me such as me harresing her, me threatening her and so forth. i had to spend an hour in the RCMP station to show them she lied and filed false reports. iv have dealt with so much stress and emotional abuse from her and i don't ever want another bride to go through what my self and many others went though so please be cautious with who you hire do your research and take any negative review serious because i don't wanna see any one else go through this on whats supposed to be the best day of our lives. this review is not intended to slander or name call this company its me telling my side of the story on what i went though i have every email , police reports , vendors statements and etc. as my proof!

Bianca J.

Married on 22/07/2017

I can't recommend Mia enough when it comes to planning a wedding! Our wedding day turned out so much better than either of us ever imagined, and Mia was there the whole way making sure we didn't have anything to worry about. She was also very prompt with responding to any calls or emails I sent to her. We can't thank you enough for the wonderful and beautiful wedding we had!
From our first meeting it was clear that we wanted to work with her. We had met with many other planners and there was just no contest. Mia was genuinely interested in hearing about us, our vision, our history, and the type of wedding we wanted. You can tell within 5 minutes of meeting her, that not only will she do an incredible job with your event, that she is more like a friend because of the level of interest she takes and the rapport she so quickly establishes.
Thought the process of planning our wedding Mia has been professional, reliable, knowledgeable and easy to work with. But my favorite part of working with her was that I REALLY felt comfortable that everything would be done the way I wanted it on the big day.
On the BIG day Mia handled our 200+ guests with ease despite a change in venue due to weather. It was a little stressful to have to change locations on short notice because of the rain, but Mia took care of everything and even managed to calm a very nervous bride down! The flowers were absolutely beautiful and everything I ever wanted. And every aspect about the day was beautiful and exactly the way we planned! Even the little details (thank you for fixing the bows on the favors).
At the end of the night, Mia and her team came and cleaned up our party, and I am not entirely sure how she was going! 6 am start with a 1 am finish! It was the perfect day!! When I saw my pictures the following week, I totally cried!
Overall, I would 100% recommend Mia if you are looking for an over the top wedding like something out of a fairytale. Mia delivers the best!

Nadine G.

Married on 27/06/2017

HIRING BEGINNINGS/SWEET OCCASIONS WAS THE BEST THING I COULD HAVE DONE FOR MY WEDDING!!! I was very hesitant hiring anyone to plan my wedding because it was fairly small but this was the best choice I made! My wedding wouldn't have been the same had I not hired her. Not once was I stressed when any issues came up (I also found out that there was many more issues like my commissioner canceling days before the wedding that I didn't even know about! AWESOME! 0 stress!) and I left everything in her hands. I wouldn't have been able to enjoy my day the way I did had I not hired Mia and the team to take care of everything. All I really had to do was show up! You did an amazing job and I can't thank you enough for everything you did. THANK YOU!
Nadine and Joe

Diana S.

Married on 23/11/2016

"Working with Mia and the Sweet Occasions team was a FANTASTIC experience!!! Mia responded to me quickly and answered every dumb question I had lol. On our wedding day not only did Mia attend but she brought 2 assistants which we really didn't need (it was only a wedding of 20 people). Mia and the ladies were so helpful even making a new boutonniere for my husband when out son broke it. They really went above and beyond. We also really appreciate the payment plan the put in place for us. I didn't think I was going to be able to afford a wedding and was just going to have to go down to city hall, but after Mia put together a custom package for us, she actually really did make my dreams come true!
This whole process was totally stress free for me! :) I am so happy to have booked with Sweet Occasions!
The best advice I could give anyone is get on the phone and talk to the girls at Sweet Occasions, they are actually sweet lol and helpful and they made my dreams come true!!!!!

Nicole S.

Married on 04/05/2018

Awful human and con artist

https://www.google.ca/amp/s/www.rmotoday.com/amp/local-news/nuptial-nightmare-1572098

Just have a look at this article
She is a con artist and will stop at nothing to take your money and ruin your day. I still have nightmares of my wedding day.

Jenny M.

Married on 05/06/2017

Thank you Mia for all your hard work and attention to detail on our wedding! Working with the team was an absolute pleasure!! They answered all my silly questions quickly and help me relax (which is something I am not very good at! lol) Mia was very helpful and was good at getting back to me. On the wedding day, the commissioner was super nice and our photos turned out AMAZING!!!! It really was the stress free day I was dreaming of!!! Well worth the $ for the package!

Sarah B.

Married on 13/01/2017

We booked out wedding with Sweet Occasions in late December and only had a month to plan. It was very stressful for me to even think about getting this all done and ready for JANUARY and with the holidays too!!! After we booked with Mia, she worked to get everything done as quick as possible even emailing me on Christmas with an update!!! I cannot thank you enough Mia for all your help!!!
Quality of service: AMAZING!!!!
Responsiveness: Available on email, the Nest, text, phone and skype :) Very easy to communicate.
Value: We paid less than we budgeted and were able to use their payment plan.
Flexibility: Emailing me on Christmas - that is flexibility!!! Also working with such a short timeline was really helpful!
Professionalism: Well Mia I feel became a friend which is better than just professional :)

Thank you so much Sweet Occasions and Mia, you guys saved my wedding!!!! I would defiantly recommend Sweet Occasions to anyone and EVERYONE getting married!!!
Map
Banff&nbsp(Alberta)