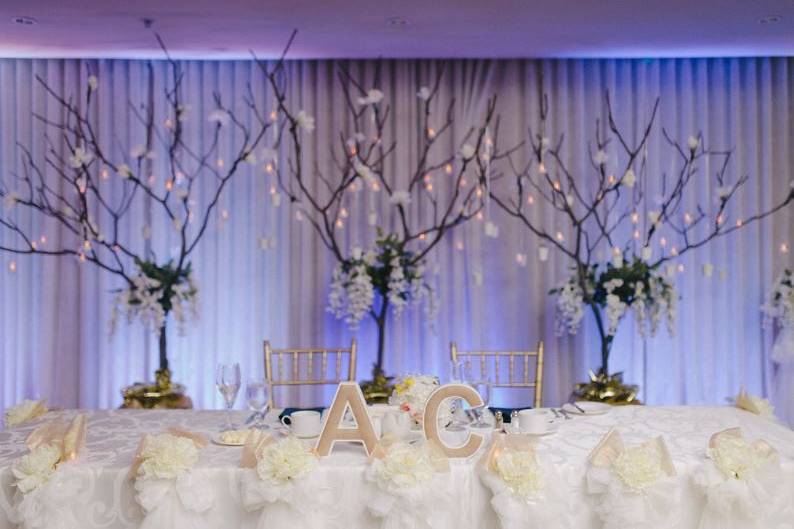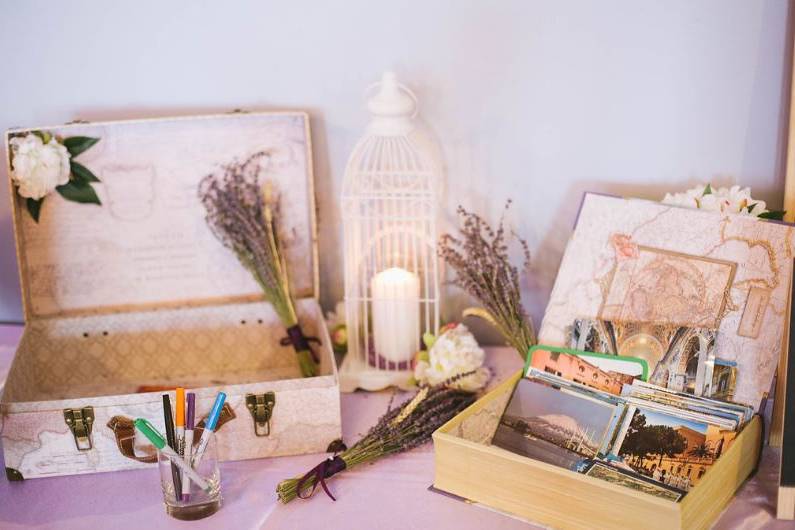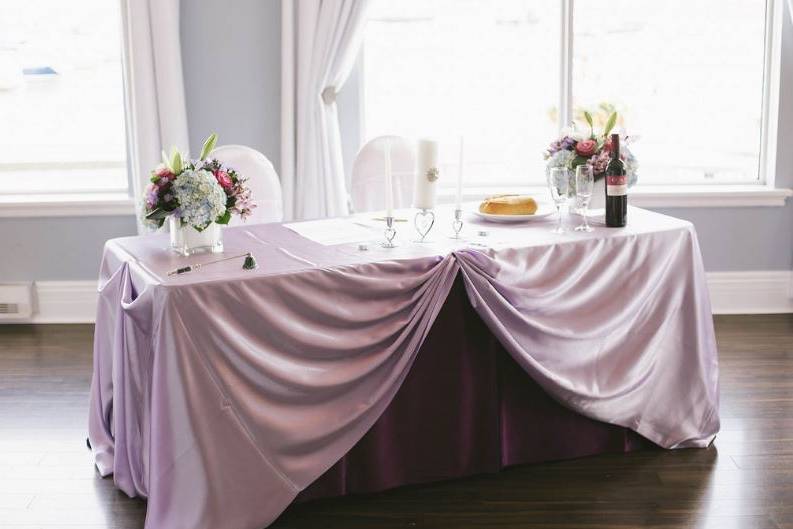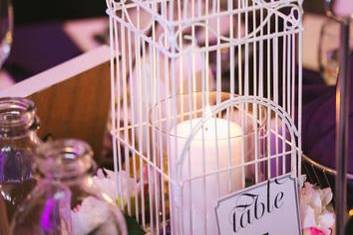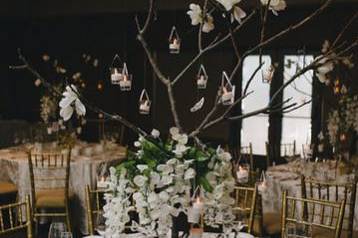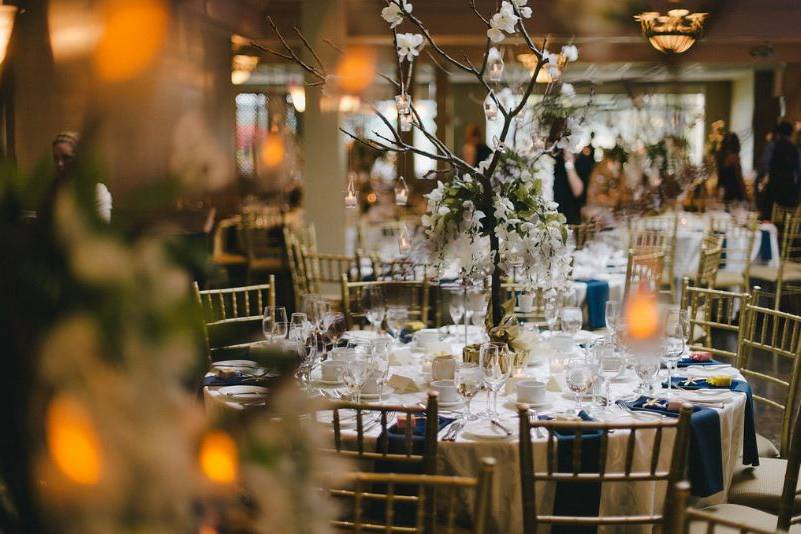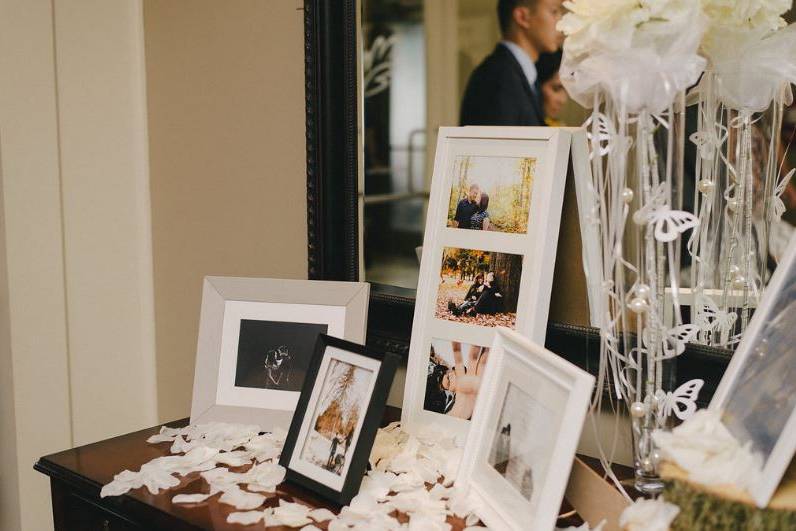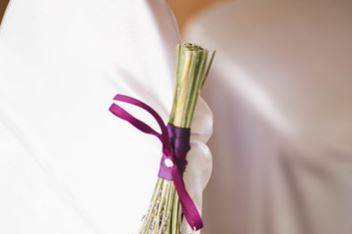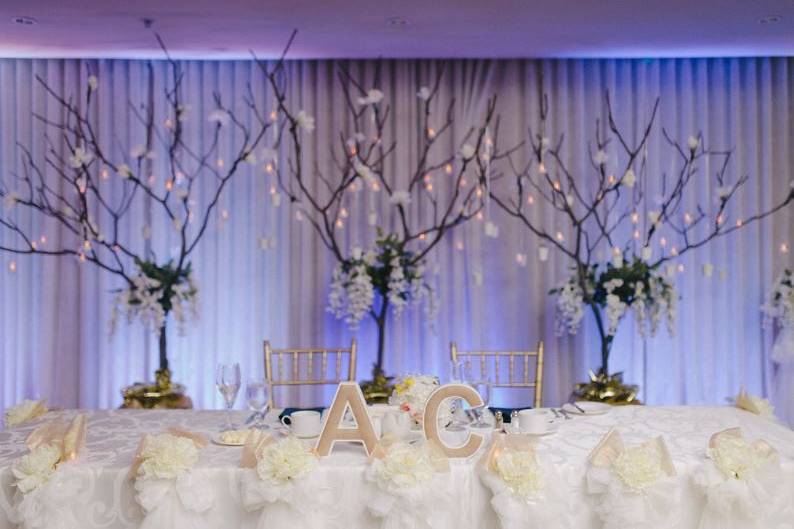 About
Based in Toronto, Ontario, Priscilla K Events specializes in the planning and execution of weddings and other types of social occasions.
Services offered
Priscilla K Events offers planning services for wedding ceremonies and receptions. Her services consist of partial planning and day-of coordination.
How she works
Priscilla is passionate about taking the stress out of the planning process so the bride and groom-to-be can simply enjoy the process and the special day with their loved ones. She carefully listens to their needs and preferences so she can design a truly special day.
About Priscilla
Priscilla has a love for events, weddings, gatherings, and travels. After getting her WPIC Certification and graduating from George Brown with an Event Management diploma, she started her career working as a Venue Coordinator at Toronto Botanical Garden. She then expanded her skills as an Events Supervisor at one of Canada's leading event companies, Oliver & Bonacini. During her 2 years working there, she gained her logistical experience through working upscale weddings and complex corporate events. Priscilla has years of experience with weddings, corporate, non-profit, and social events.
When she is not planning her clients' events, she dedicates her time to her day job as an Executive Assistant / Client Experience Manager where besides taking care of administrative duties and managing travels, she gets to plan her company's events and execute their marketing initiatives.
Combining her meticulous planning skills, her logistical expertise, her attention to detail, and her organized personality, she makes sure that her clients' events are always stress-free, personalized, and filled with heartfelt moments.
Highlights
Wedding Planning Services
Day-of coordination, event design, partial planning
Number of Planners
1 Planner & Day-of Coordinator, 1 Assistant Coordinator
Day-Of Coordination - Starting Price
$1,000
More information
What wedding events do you provide services for?
What types of weddings do you accommodate?
What is the starting price for partial wedding planning?
Do you offer an hourly rate?
Quality of service

Rating 5 out of 5

Response time

Rating 4.9 out of 5

Professionalism

Rating 5 out of 5

Value

Rating 5 out of 5

Flexibility

Rating 5 out of 5
Alvin A.

Married on 24/07/2021

Priscilla is amazing!

Priscilla had been helpful since the beginning. Very flexible and accommodating, especially in this uncertain times in the middle of pandemic. Our communication had been great, feels like talking to a friend rather than a formal WO. Her vast experience also helped us a lot in preparing the smallest items that we tended to overlook. All the added details such as designed reserved seating signs, water sign, printed and sleeved itinerary for family, emergency kit, etc etc really made our process much easier and more enjoyable. The team picked up any left-over stuffs from the church that were supposed to be handled by the family, dropped it to our home, etc. and it made our after-wedding events/ honeymoon an enjoyable one because we did not need to care about those cleaning up stuff.
Really, really recommend P.K. events to other couples!!

Jaka P.

Married on 30/05/2021

Can't imagine going through my wedding without Priscilla

We first met Priscilla in 2019 to plan for our summer 2020 wedding. I think you know where we are going with this. Yes, we had to postpone our wedding multiple times. She was very friendly and accommodating with the covid situation. Her professionalism and experience really shows why she is so highly rated in the industry. From vendor coordination to guest transportation, she thinks it all. We can't imagine going through the wedding without her. If we ever do our second wedding (post-covid), I would definitely hire her again before I recommend it to my friends.

Diana S.

Married on 03/08/2019

Beyond grateful

Priscilla is fantastic - she is professional, organized, resourceful and creative. As we all know, wedding planning can be very stressful. But, if I can give 1 takeaway from our wedding planning experience: having someone else that personally enjoys planning and has a lot of experience doing so is absolutely helpful and vital, and we are beyond grateful to have Priscilla as that person on our wedding planning journey.

She patiently and promptly answers 101 questions that we had and always available with helpful resources as well. Not only planning phase, Priscilla also went above and beyond on the wedding day to make sure everything goes well. Not only timeline, all table and room setup were done very beautifully on the day, we are very impressed with the end result! On top of all, Priscilla is kind, understanding and very easy to work with. It makes a huge difference to work with someone with those traits when you have to make a lot of big decisions.

From answering tons of questions, last minute changes and running around all day long to make sure the event goes well - you really outdid yourself. Thank you for helping us throughout our wedding planning journey, it was truly a blessing. We highly recommend Priscilla to everyone for any event or organizational needs!

Alan & Diana

Steven S.

Married on 13/10/2018

Excellent Wedding Planning Service!

Priscilla was extremely organized and professional while assisting us with our wedding. Each meeting she would come prepared with a list of items for us and between our appointments, she would check up on us to make sure we were on track with the schedule.

During our wedding day, Priscilla was involved to ensure everything went according to plan. She works very well under pressure and she kept both myself and my wife calm throughout the day. If any changes occurred in the schedule, she was able to handle it in a calm and professional manner.

We are both extremely pleased with the service that Priscilla has provided and we would definitely recommend her to anyone that's planning a wedding!

Kesia

Married on 15/06/2018

The BEST wedding planner EVER!

Priscilla is one of the most organized we know. Hiring Priscilla as our wedding planner was absolutely one of the best decisions we made when planning our wedding. As we all know, wedding planning can be quite stressful… especially closer to the wedding day. Although we didn't think we needed one, we are very happy to hire her as our wedding planner. She was so easy to work with and made our wedding planning much more enjoyable. Whenever we had a "panic/stress moments" about little things for our wedding, she was always there to solved any problems from beginning to end. Priscilla also took meticulous care of each and every detail of our wedding. She made us very relax especially on the day of our wedding day! She also made some VERY organized scheduling for our family and the rest of our wedding parties and other vendors. So, everyone knew exactly what to do at exactly what time.

It was a special blessing to be able to spend precious time with our families before our ceremony and know that Priscilla and her fiancé were setting up and making sure every detail was in place. I remember during our meetings before the wedding, she always reminded us to enjoy the process and to make sure that we both had a good time at our wedding. we definitely had an AMAZING time (one of the best days of our lives!!). She was always there along the way; we wouldn't have known what to do without her there. it seems like we'll never be able to thank her enough for all her help.

Priscilla's passion for weddings combined with her organization and attention to detail make her worth far more than the rates she charges. We HIGHLY recommend Priscilla as a wedding planner!!

Nino S.

Married on 08/09/2018

Best wedding planner!!


I have never worked with a more professional, friendly, creative, passionate, and talented human being! Priscilla is a pleasure to work with! She listens to your needs and executes flawlessly because of her extensive experience and thoughtfulness with every client. Don't even bother looking for another event coordinator because she is the BEST! I have witnessed her turn average weddings into magical, unforgettable experiences. And the DECOR! OMG she's very into the fine, fine subtle details that others overlook. Thats what sets her apart! Clearly. She comes highly highly highly recommended by me and if any of my clients need a wedding coordinator she is my one and only go to!! Keep up the great work Priscilla!!

Darren D.

Married on 29/09/2018

Simply amazing.

We're going to be very blunt - Priscilla is a very good wedding coordinator! More than a year ago after we got engaged, My wife and I approached our wedding planning with the idea that we would not need a coordinator. Yeah, we were definitely wrong. During our first consultation, Priscilla provided a list of tasks we should consider during our planning down to the minute details, and needless to say, her list helped us prioritize what should be done. Our periodical meetings with her also ensured there were no hiccups during the planning. She is extremely organized as evident from her spreadsheets. We can even quote one of our groomsmen telling us, "her timeline was so organized, it made me re-evaluate my priorities in life." She pays extreme attention to our wedding/reception and is very accommodating to ensure that everything goes according to our needs. And she emphasizes the fact that our wedding is "your day", and therefore we should not worry and focus on enjoying ourselves with our loved ones. We definitely believe that without her, we wouldn't have had the most memorable wedding ceremony/reception! Thank you so much Priscilla. We are eternally grateful for all the hard work you put into making our day wonderful! We definitely recommend her to everyone and our friends!

Regards,
Darren and Vanessa

Kelvin C.

Married on 14/07/2018

Priscilla is amazing!

We couldn't have better things to say about working with Priscilla. She has been professional, organized and attentive. She helped to alleviate any additional stress leading up to the wedding by providing helpful tips during meetings that kept us on track for our big day. On our wedding day, we really got to enjoy every moment because we had absolutely nothing to stress about while Priscilla made sure everything went smoothly and on schedule. We couldn't have asked for a better coordinator. We would absolutely recommend Priscilla to anyone!

Aryani S.

Married on 14/04/2018

Need a wedding coordinator? LOOK NO FURTHER!

Priscilla is amazing. In our opinion, there are 5 traits of an amazing wedding planner : Organized, Creative, Detail-oriented, Responsive and Resourceful. You guessed it, Priscilla posses all those traits which makes her a remarkable wedding planner.

We first met Priscilla through our sister long before we were even engaged. On top of being super friendly and kind, She has also had the reputation of being super organized and detail-oriented which is the reason why we chose her to be our wedding planner.

During our first meeting, she was very patient with us, answering any questions and concerns that we had. She was also very straight-forward and giving advice for our wedding which made us less anxious for our wedding planning. We had multiple meetings after and in every single meeting she was always prepared, thus always ending on-time without any questions or concerns.

During our first meeting with one of the venue, she was pleasantly surprised at how organized Priscilla was. She led the meeting with the venue's planner very efficiently and every single question and concern that we had were addressed during the meeting. She also managed the bridal party really well, guided them with their responsibilities before and on the wedding day, the bridal party was very impressed with how simple, yet detailed her instructions were.
Wedding day is normally stressing for the groom and the bride, but we were able to enjoy our wedding because we knew that we had a reliable wedding planner and it was indeed a successful wedding as we had 0 hiccup and everyone enjoyed our wedding party.

Not only did we get an amazing wedding planner, we also gained a new good friend. If you want to be stress-free during your wedding planning and your wedding day, hire Priscilla to be your wedding planner, you will not be disappointed.




Kristy C.

Married on 01/10/2016

We knew we would need a day-of coordinator to help us finalize and execute our 1.5 year-worth of wedding planning. Entered Priscilla! We knew she'd be the perfect coordinator for us because she knew the ins and outs of our venue, which was Malaparte (an Oliver & Bonacini venue). Priscilla used to work at another O&B venue and the knowledge that she had from her past experience was tremendously helpful. But her service and expertise were not limited to just the reception venue. We started planning together 3 months prior to the big day. She didn't care how long each meeting goes as long as we got everything on her check-list completed. A couple of weeks prior to our wedding, she accommodated to every last minute change we had to make in a timely manner and revised the master itinerary file every single time to reflect those changes. She's organized prior and on the day. We were able to easily find her during our wedding day, there's no need to panic or running around. She ensured everything was set up, so we could just enjoy every minute of our wedding day. Our vendors were extremely pleased with Priscilla's communication as well. Priscilla provided us with a personal wedding coordination experience and we highly recommend her service!
Map
35 Bales Avenue M2N 7L7 Toronto&nbsp(Ontario)