Reviews for Envision Weddings + Events
Awards




14 User photos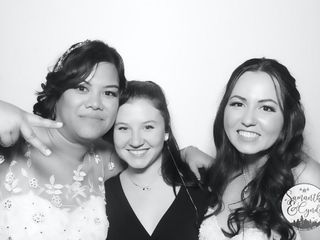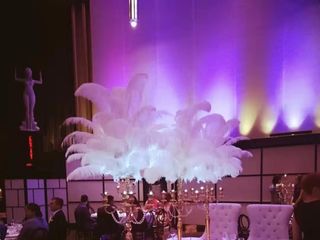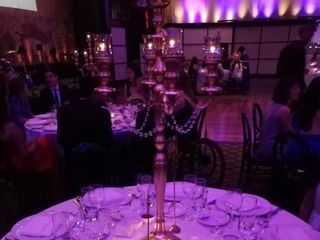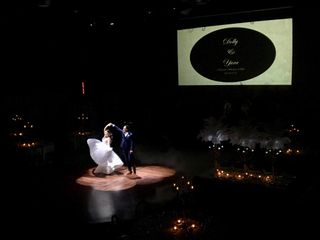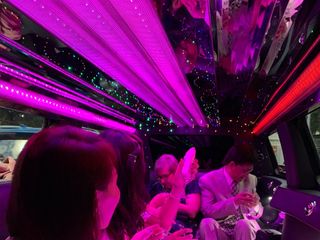 Anna Mielnik · Married on 21/11/2015

Within 6 months Envision Weddings helped us plan and coordinate our wedding...months later our guests are still talking about it! The talented wedding planners are very efficient, effective and truly have your best interest at all times. With the help of Envision Weddings you are guaranteed to have the best day of your life without any hiccups!

Sent on 11/01/2016

Envision Weddings + Events's reply:

You guys rock! Thanks so much for the review! :)

Theresa Ramos · Married on 06/11/2015

The moment these ladies took over my wedding plans 3 weeks before the big day was such a great help! Never doubted their skills and knew that they will make our special so memorable and organized. I actually slept really well 3 weeks prior to the big day all because they are qualified and love what they do best! Thank you for being a part of #jbshea2015!! You ladies rock!!!

Sent on 14/11/2015

Kathryn Schwarz · Married on 03/10/2015

The whole Envision Weddings team are so awesome, we decided just one review couldn't do them justice so we decided to do "his and hers" reviews.
His:
Throughout the whole wedding planning process there were a few things my wife and I constantly said to each other: "I can't wait to be your husband/wife", "why did we choose to get married on an island on October?" amongst others… But one of the most common ones was without a doubt "CAN YOU IMAGINE WHAT WE WOULD HAVE DONE WITHOUT KIM (ENVISION)?!"
Kim, Shana and the rest of their team are, simply put, the reason why we had such an epic wedding in such a logistical nightmare that we had as a venue (Toronto Island) on a rainy windy October day. Our wedding ran smoothly and without any awkward moments, everyone had an amazing time and I don't remember ever feeling that happy.
Hers:
Hiring Envision was by far the best money we spent on our wedding. I really don't know how we would have done it without them!
At first I was a bit reluctant to hire wedding coordinators. I thought "people plan weddings without coordinators all the time, how hard can it be?" Luckily my husband convinced me that we should at least have a consultation meeting with Envision, and once we did I realized how much stress would be relieved from us if we had professionals on the job.
I'm a very organized, detailed-oriented person, but there were many details that came up that I hadn't even thought about. Kim and Shana always had an answer and knew all the right vendors and people to go to for help.
To put it plainly, our wedding couldn't have been more logistically complicated if we'd tried to make it so. Thanks to the incredible support of the Envision team, it went off without a hitch (even considering the inclement weather, which seemed to be the only thing that was out of their control). I really can't say enough good things about them. Not only are they incredibly experienced and professional, they're also a lot of fun to work with!


Sent on 12/10/2015

Stephanie Aldersley · Married on 26/09/2015

Kimberly and her team did an amazing job with our wedding! The floral and decor were spectacular and really brought our vision to life. Day of coordination with Kimberly's team was also one of the best decisions we made in our wedding planning. The day went exactly as planned and neither me nor my husband had to worry about anything. I highly recommend the team!

Sent on 11/01/2016

[Anonymous]

Kim and Valerie are great people to work with. Thank you guys for all your help.

Sent on 03/01/2016

Jillian Farber · Married on 06/09/2015

One of the best decisions we made while planning our wedding was booking with Envision Weddings for day of coordination. Kimberly and her team were so fantastic. From the moment we met for our first meeting I felt like a huge weight was lifted off my shoulders. I was worried about handing over everything I had done so far, as I am a bit of a perfectionist, but I didn't need to worry about a thing. The day ran so smoothly and every detail looked exactly as I had pictured. Kimberly was so organized and professional, but also a lot of fun to be around. She also responded quickly to emails and text messages and no question was a stupid question (even though I had a lot of them). We were so happy with the service we received and would highly recommend Envision Weddings & Events.

Sent on 01/10/2015

[Anonymous]

Kimberly and her team was amazing. The only downfall was not contracting their services to help plan our wedding earlier. We had an action packed day, full of cultural Asian activities and traditions. We would like to thank Kimberly specifically as she is fantastic as a person and as a wedding planner. She came with us to every meeting we had with our vendors and helped us through all our hurdles and stresses.

Sent on 11/09/2015

Victoria Green · Married on 29/08/2015

With only a month to go, Kimberly and her team stepped into the planning for our somewhat complicated wedding and didn't miss a beat. Kimberly is detail-oriented, conscientious, and has a great attitude. Despite not being there from the start, Kimberly and her team jumped into each detail of our wedding to not only ensure we were happy with the vendor, but also to flush out any potential logistic issues. Our wedding day was stress free largely due to the incredible effort that Kim and her team put forward. If you are looking for a Wedding Planner to flawlessly execute your vision, we wouldn't hesitate to recommend Kimberly and her team.

Sent on 29/09/2015

Diana Burrowes · Married on 22/08/2015

Booking Kimberly and her team was the best decision we made for our wedding day! They were with us leading up to our wedding and managed every surprise we threw at them! We wouldn't have been able to get through our wedding without them! I would recommend them to ANYONE planning a wedding. This was a no-stress day for us. I knew that if anything didn't go to plan, that they would handle it, and that put me at ease all day. They did everything from argue with vendors & setting up decor, to driving my guests' cars to a separate parking lot (that were too drunk to drive home)! Thank you SO much for going above and beyond, making my vision come to light and helping us blend two families and two completely different cultures together!

Sent on 03/09/2015

Mir Sivakumar · Married on 25/07/2015

The team at Envision Weddings helped us confirm a venue in under 48 hours, with only 2 months to plan the wedding. They were fully prepared to handle our very last minute and large wedding with a professional and hard working team who had a smile on their faces throughout the whole day. Thank you for all your help in making our day as beautiful as it was!

Sent on 19/08/2015

Envision Weddings + Events's reply:

Thank you for letting us be a part of this amazing wedding that was such a great homage to two cultures (Swiss and Sri Lanken). We can't wait to see the photos!