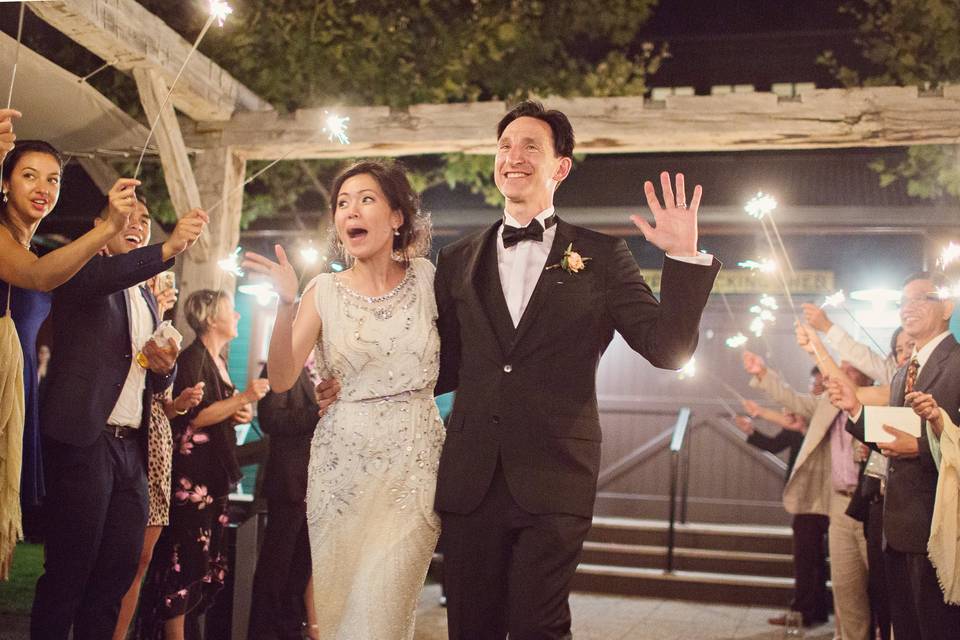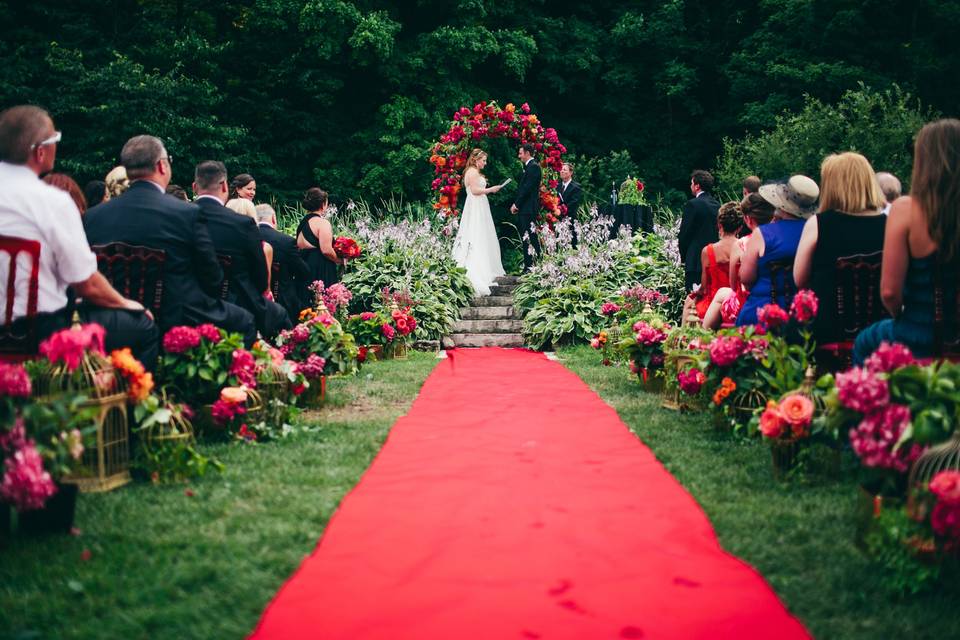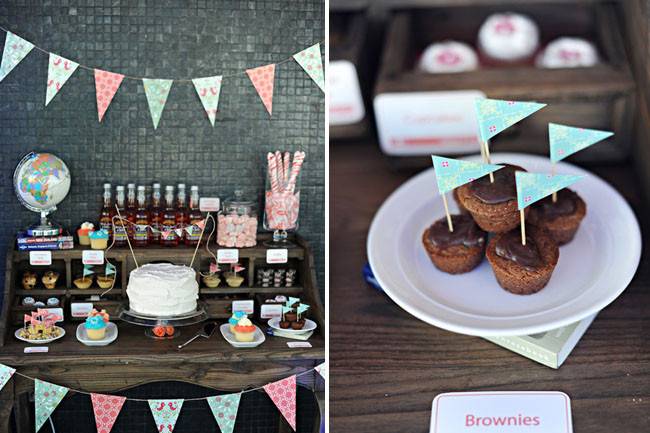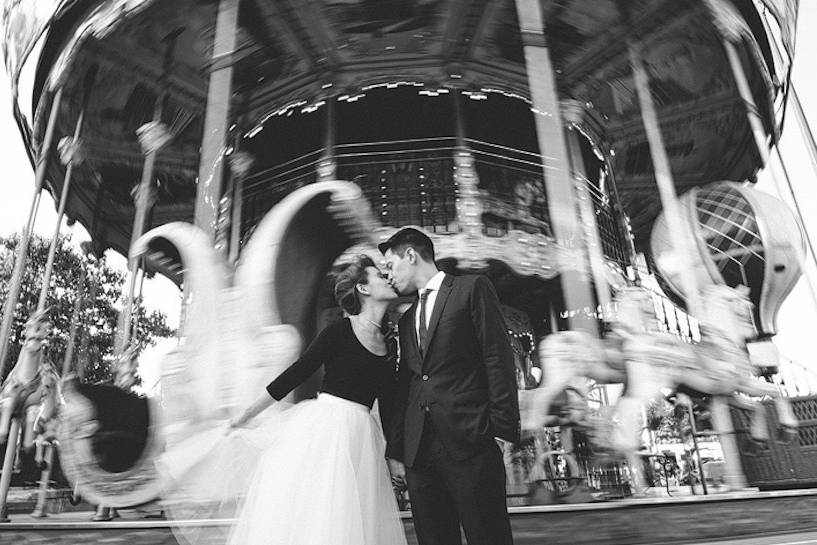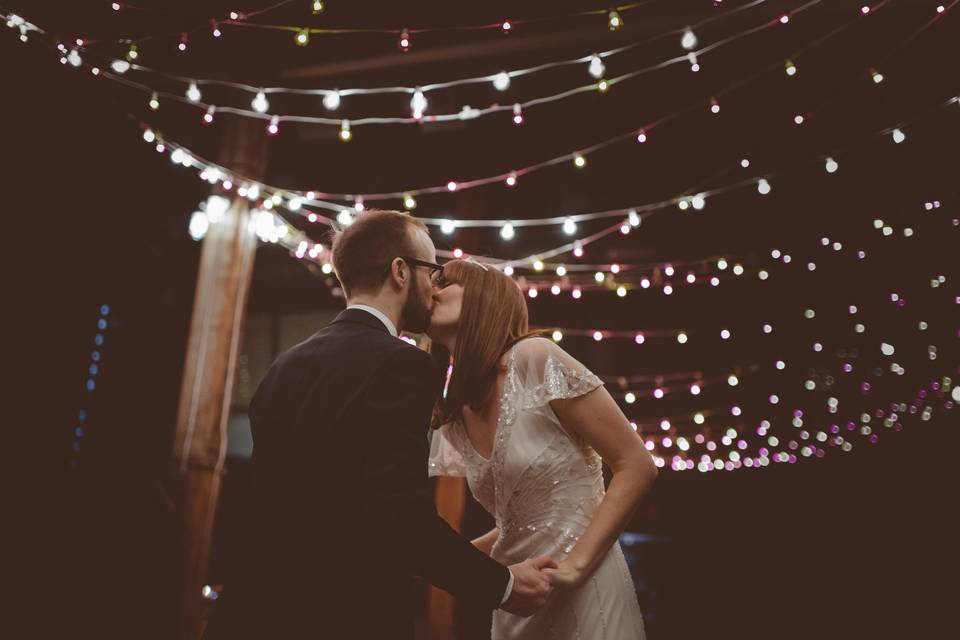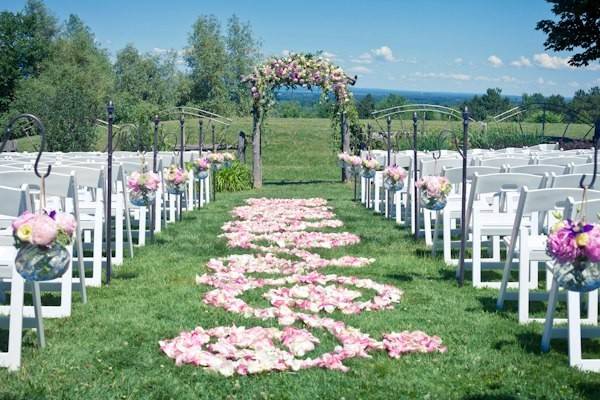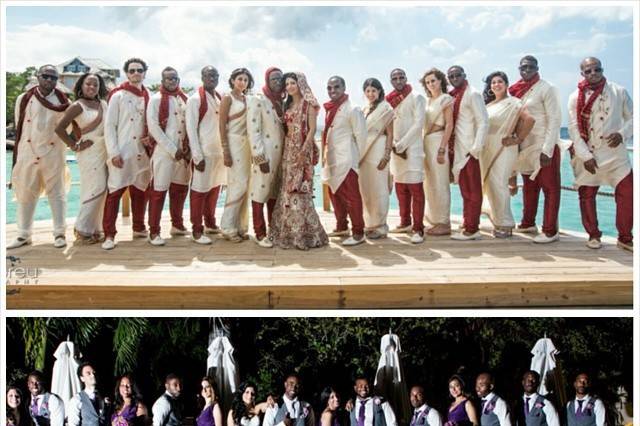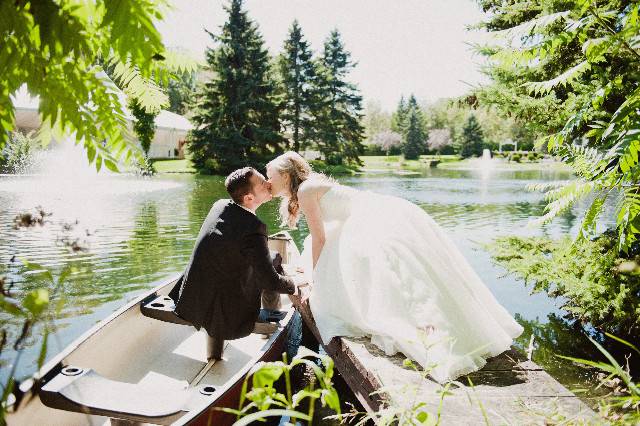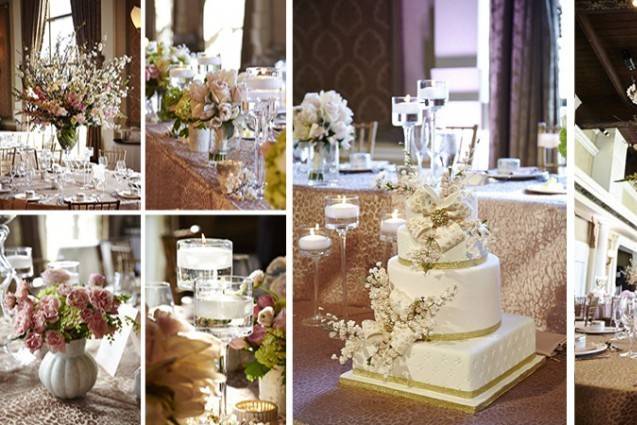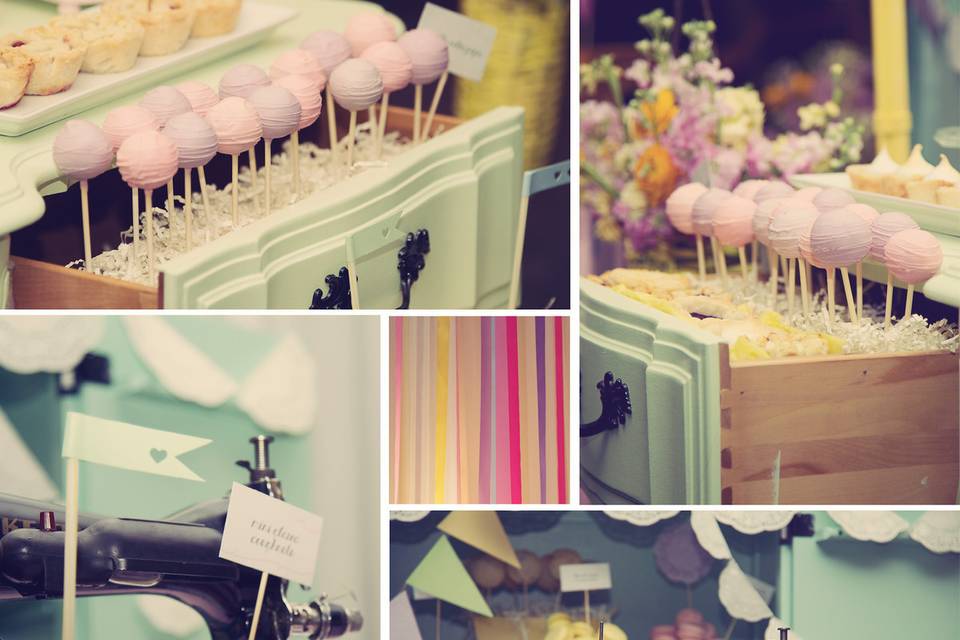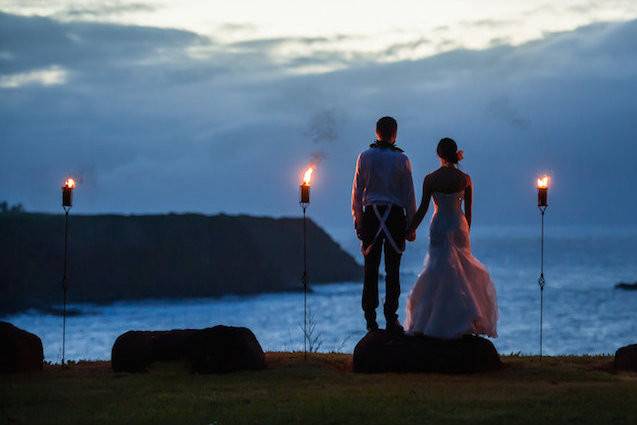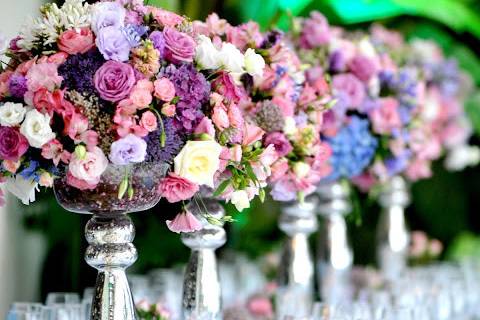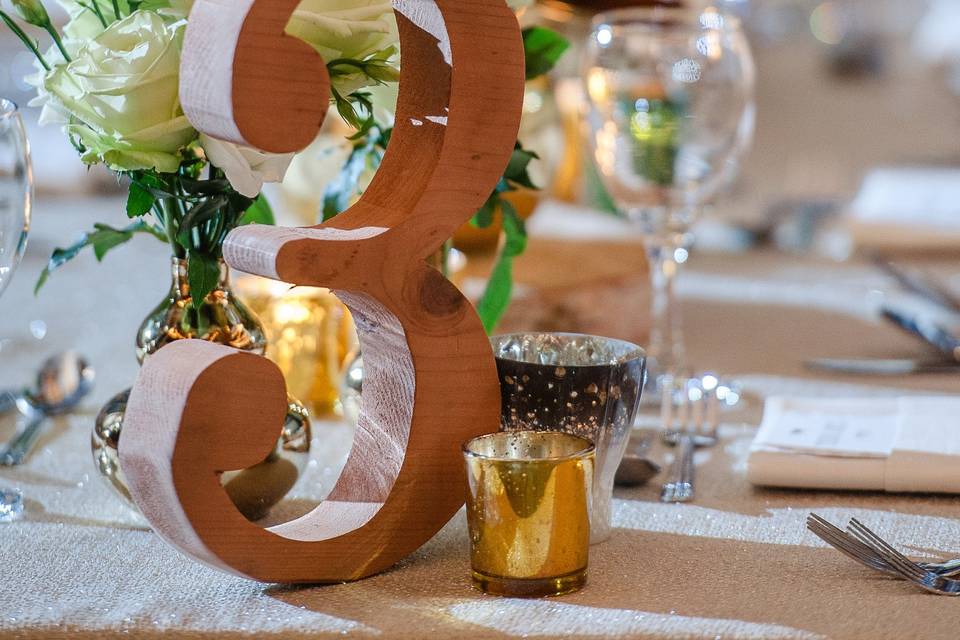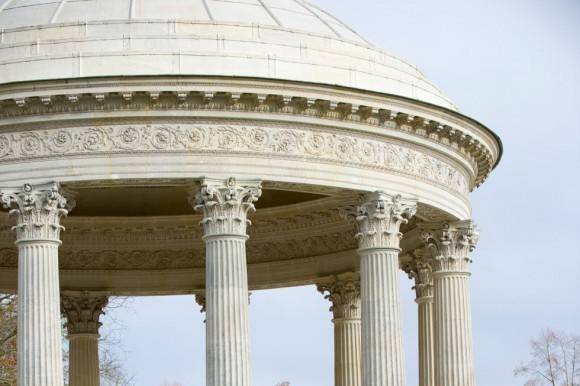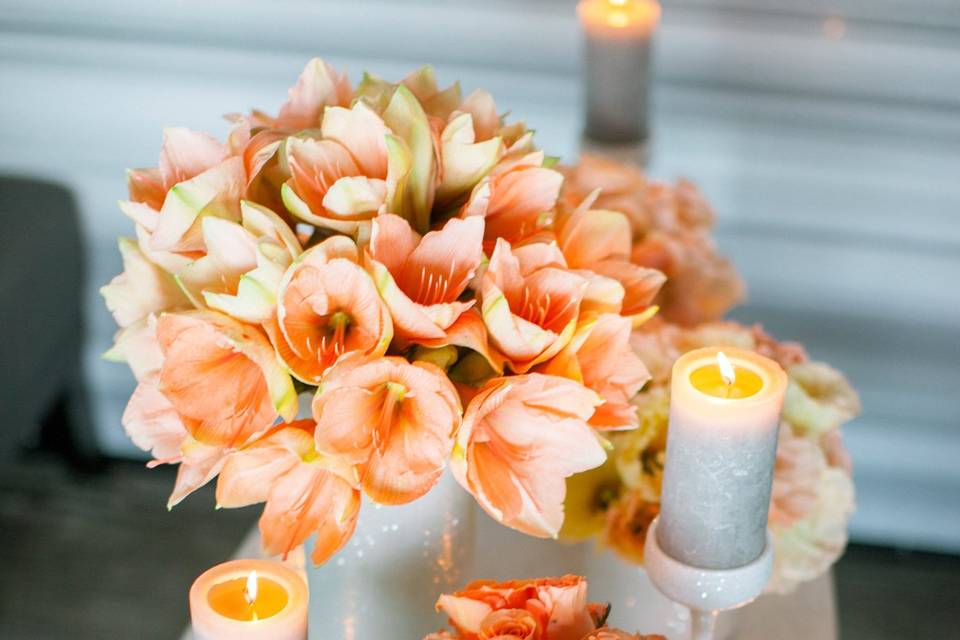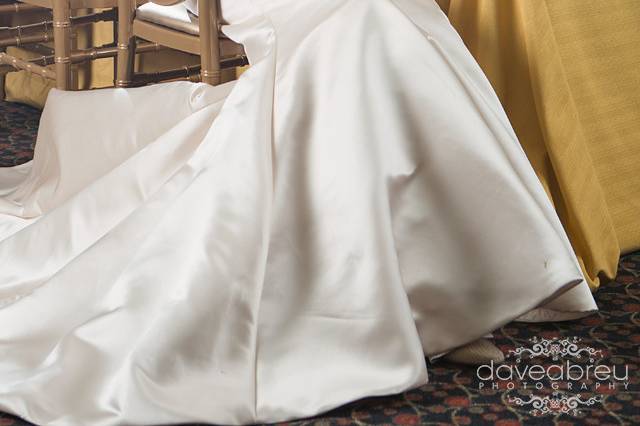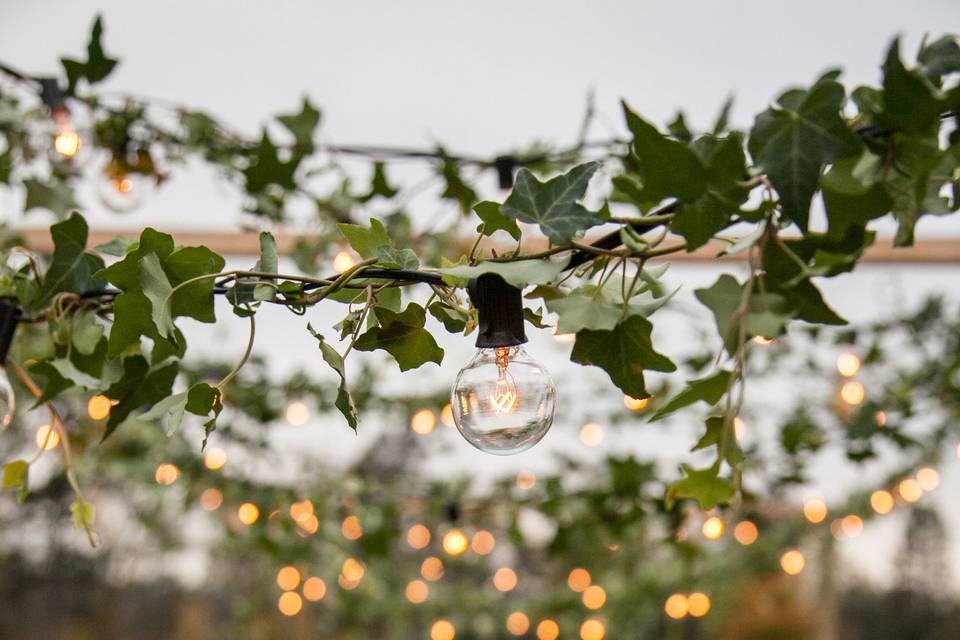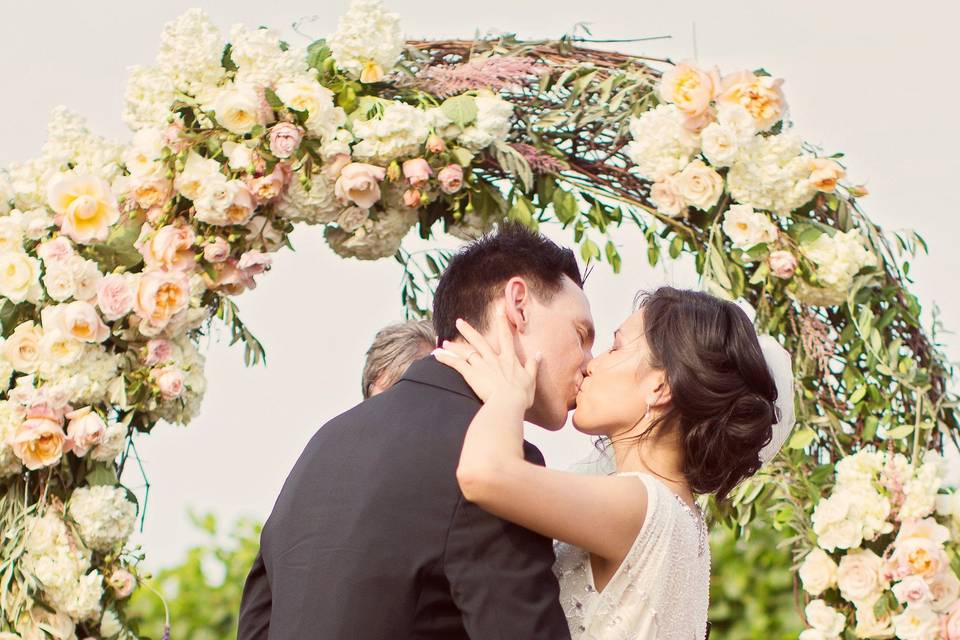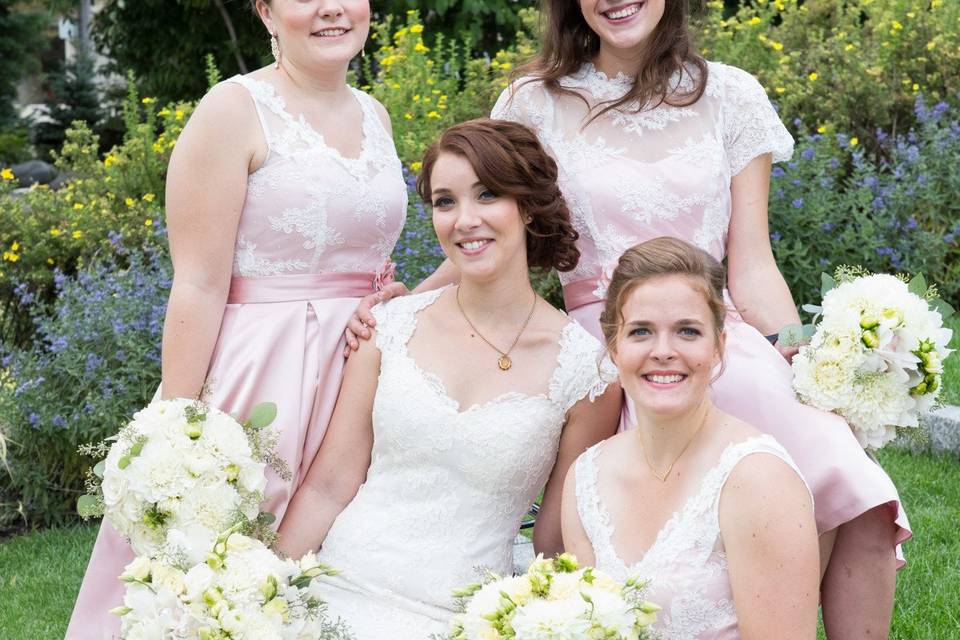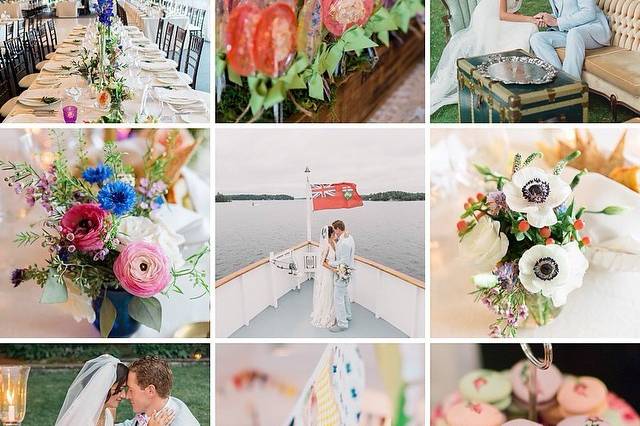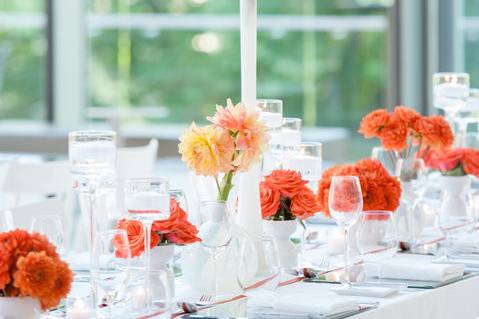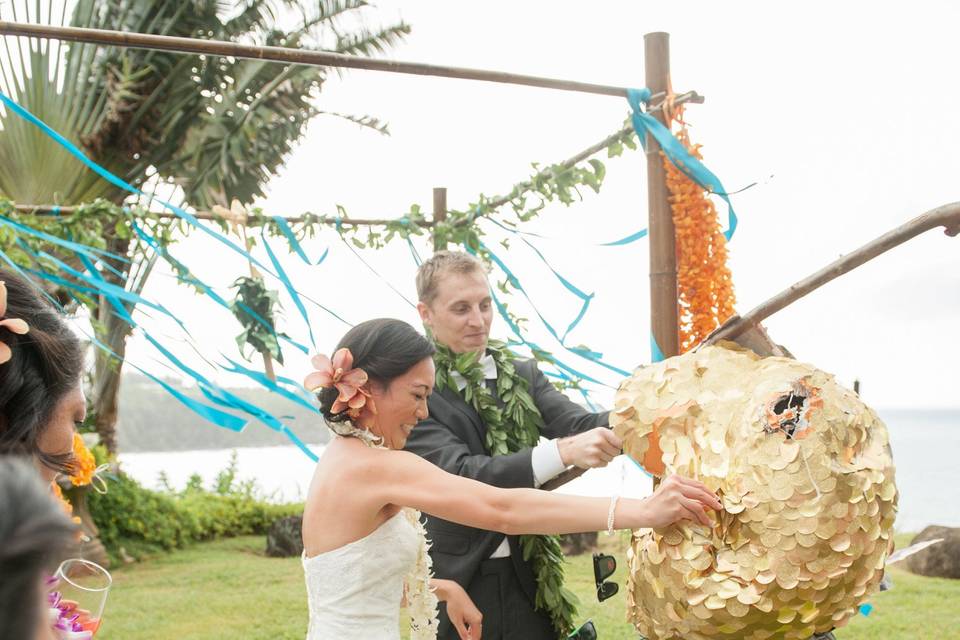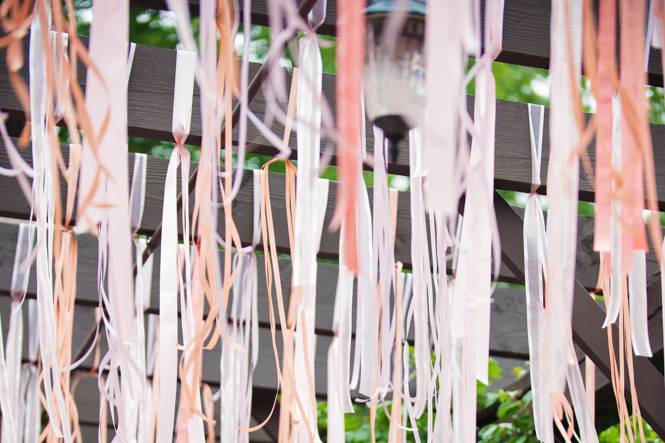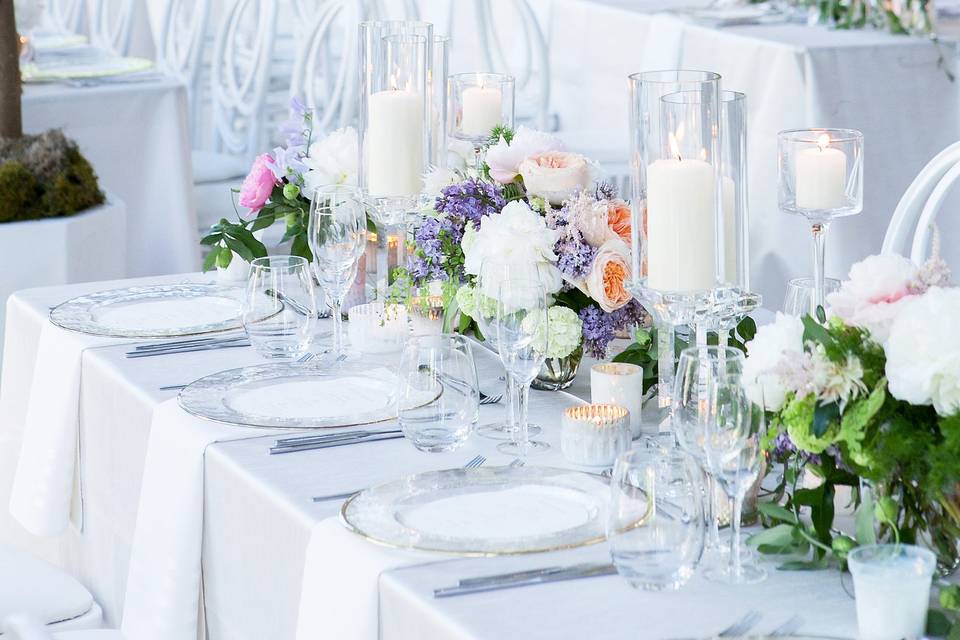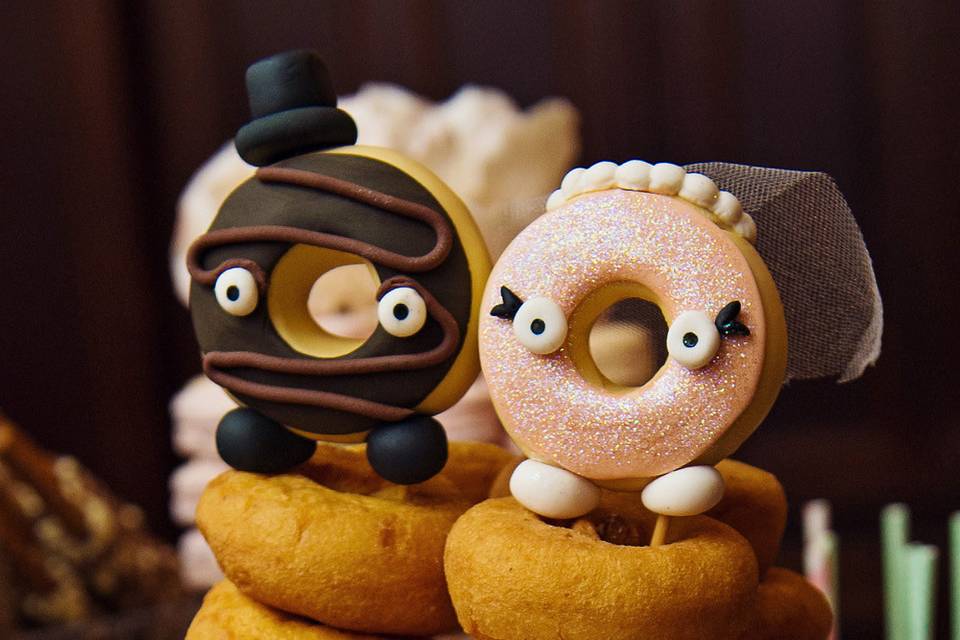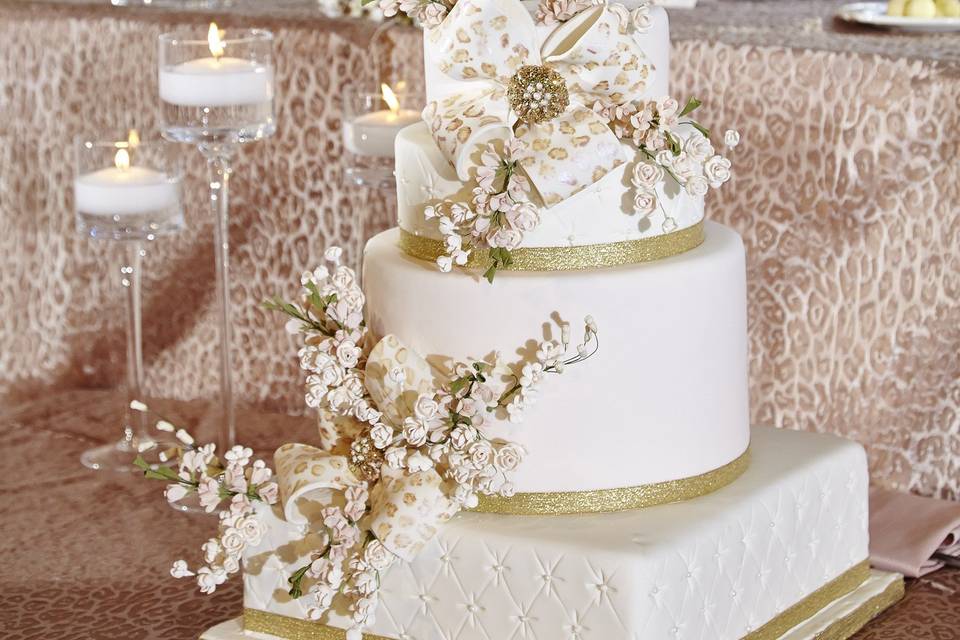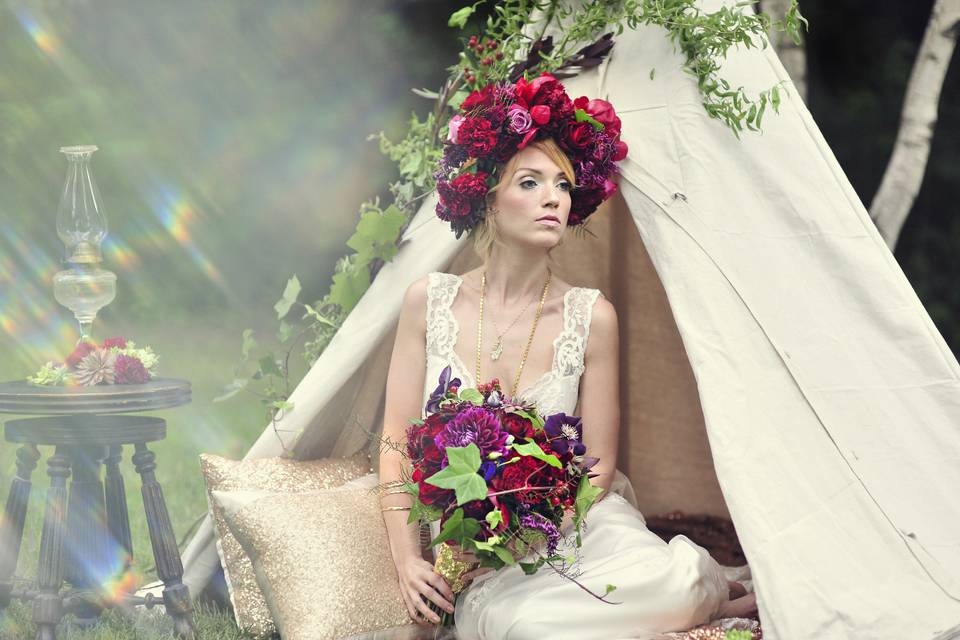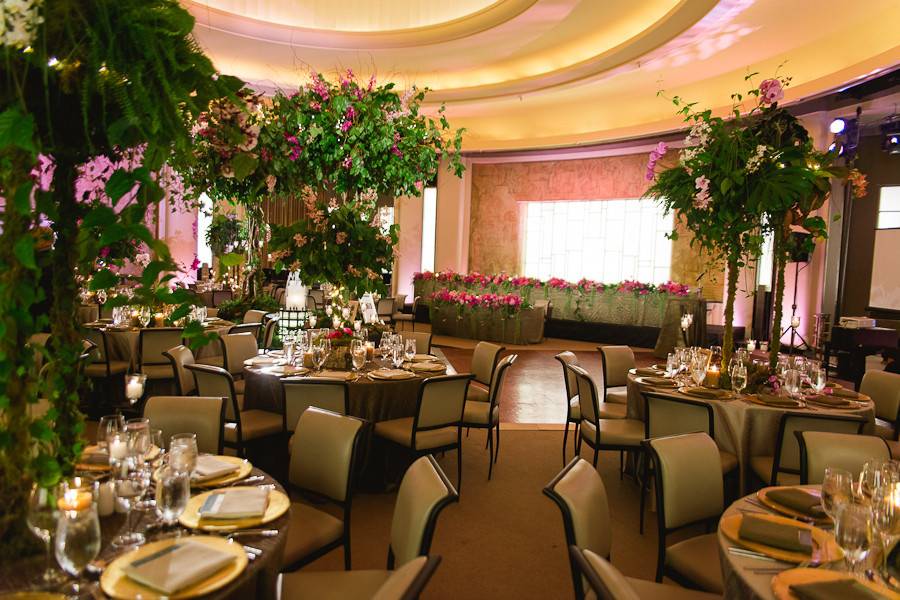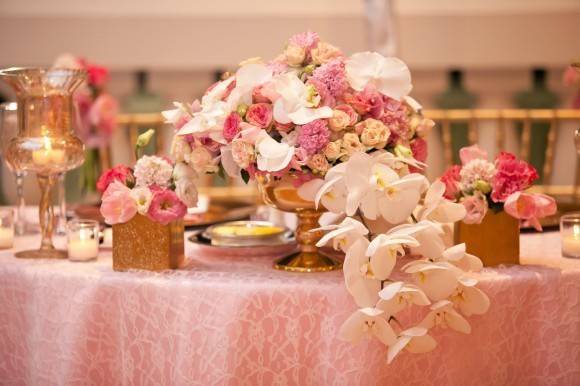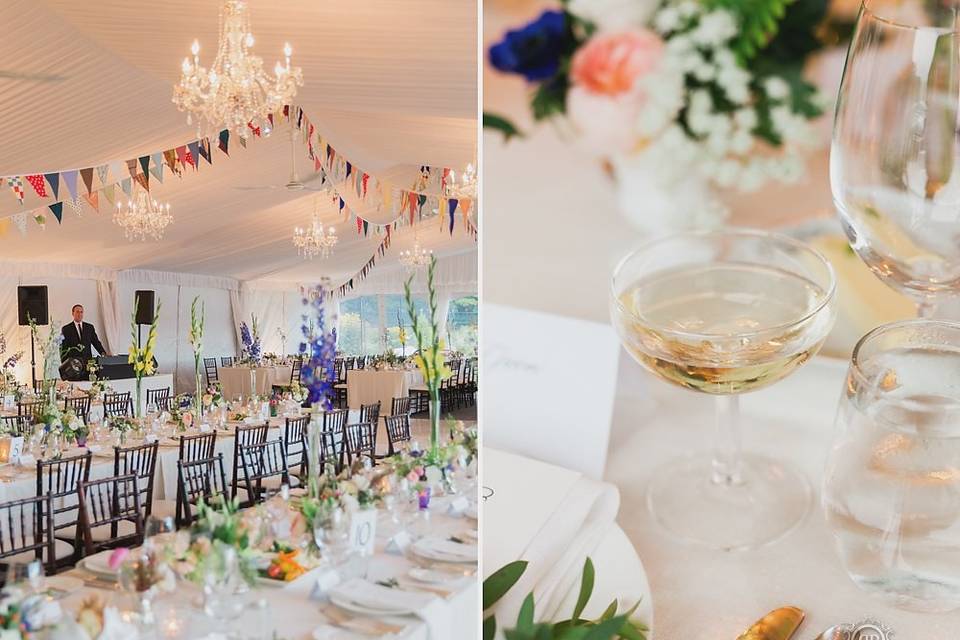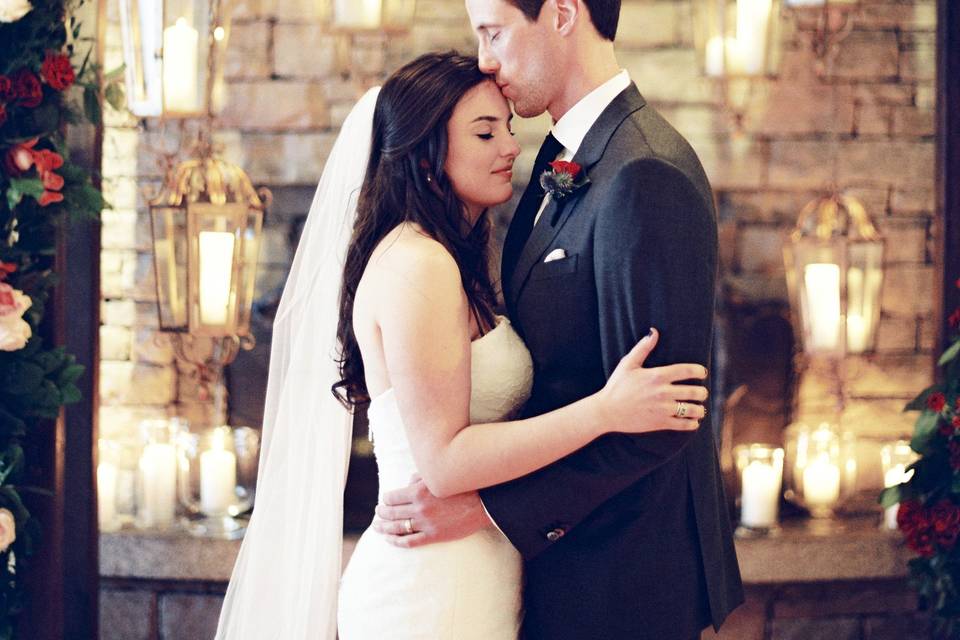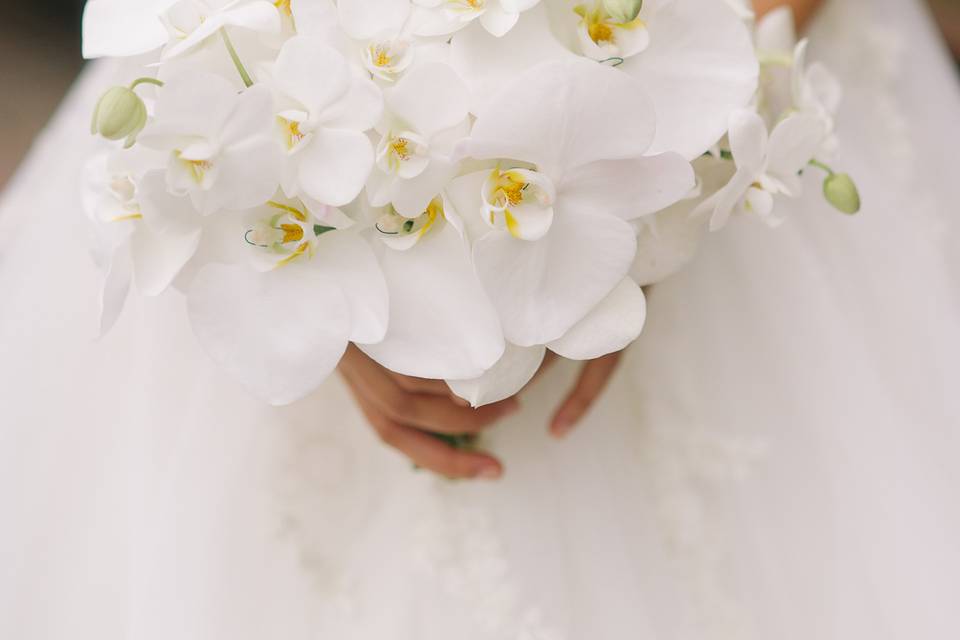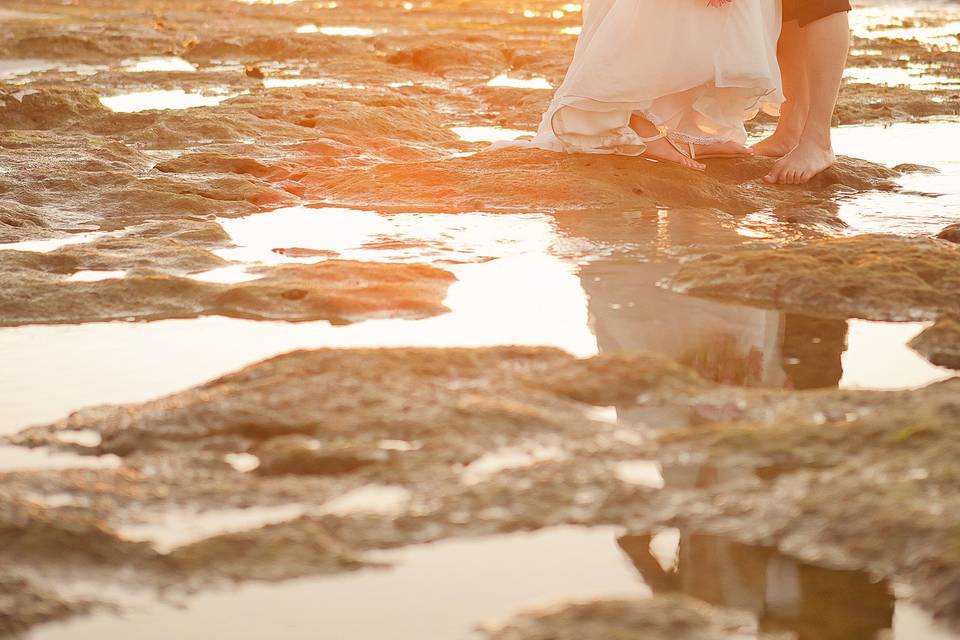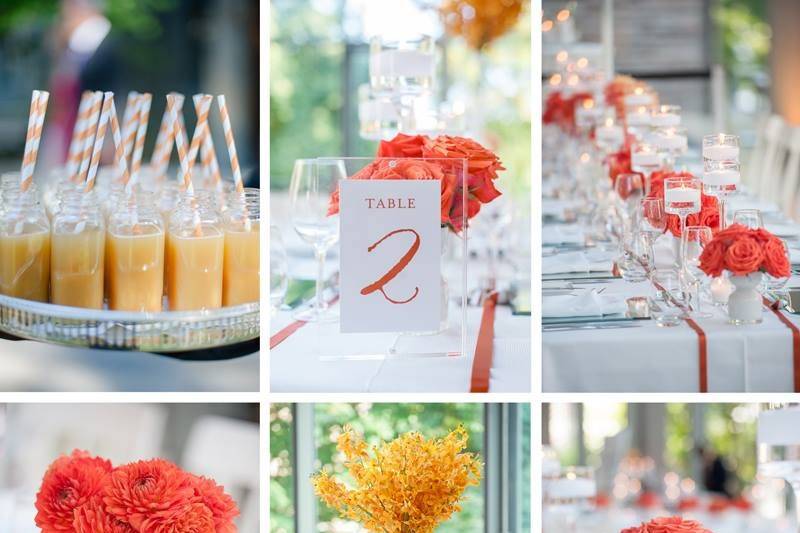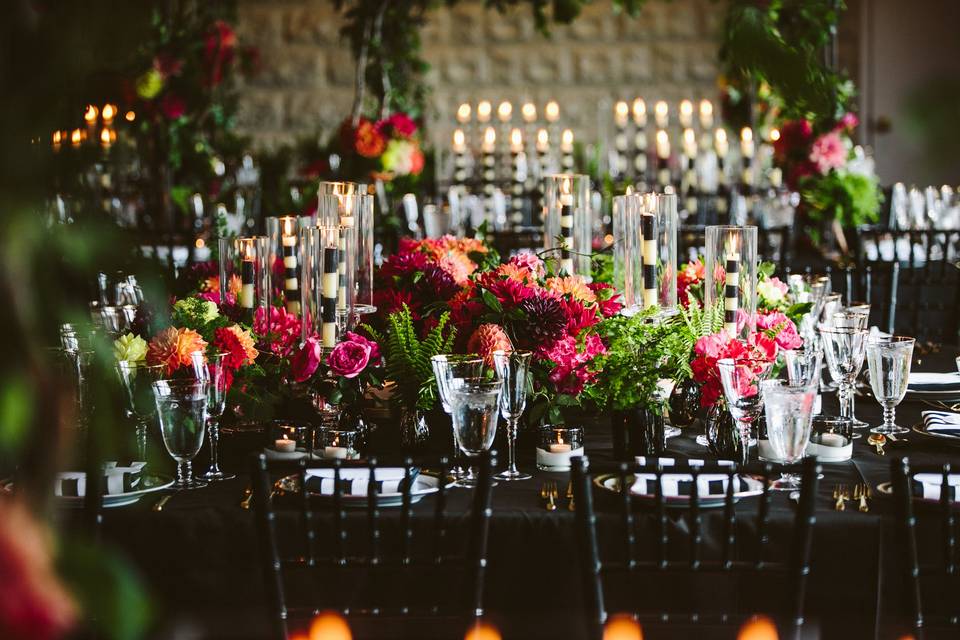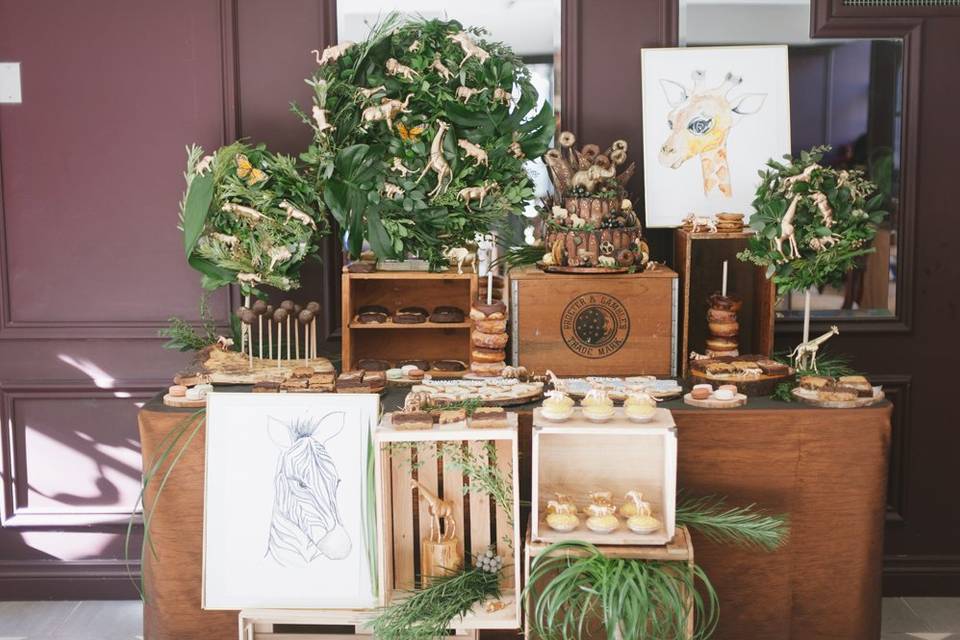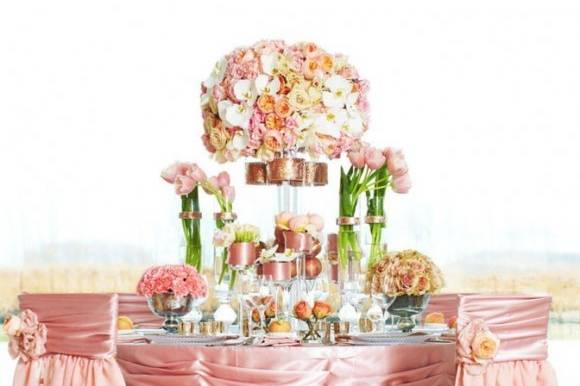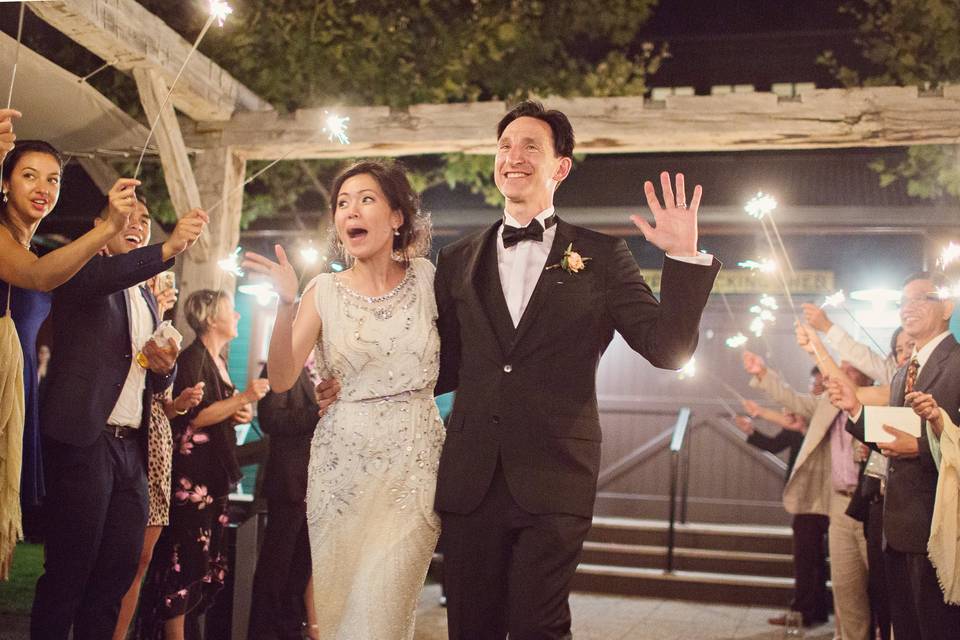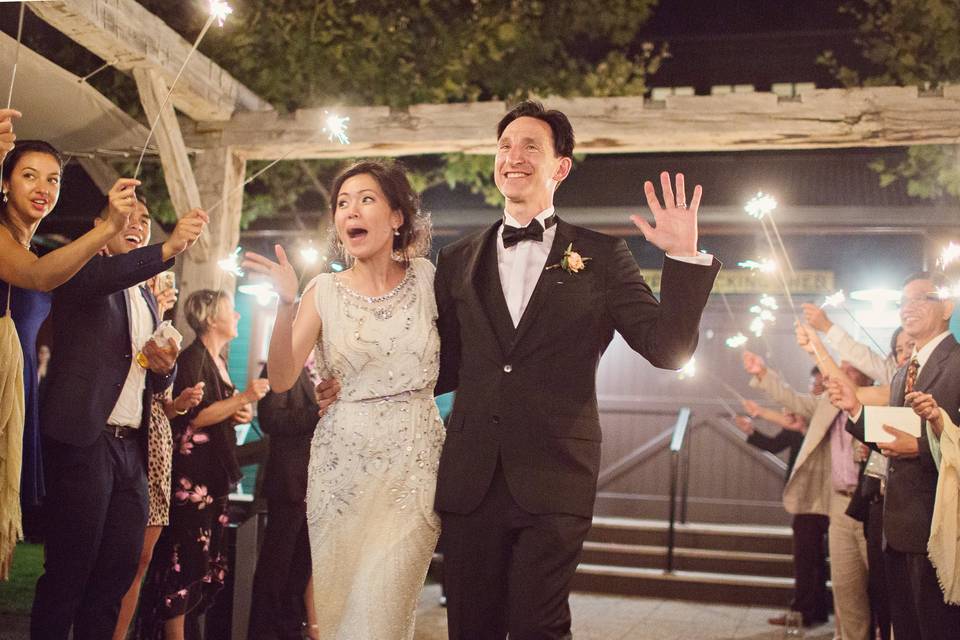 About
Distinct Occasion believes that a wedding is a new start to a great life. This enthusiasm about weddings is just a small part of the experienced team at the wedding planning business. The award-winning team also aims to make every couple's special day a once in a lifetime event with unique and personalized service. Distinct Occasions also specialises in organising destination weddings. Disctinct Occasion is based out of Toronto, Ontario.
Services offered
You can have packages matching your requirements, time, lifestyle and type of wedding. Distinct Occasion offers, carte blanche, destination weddings, full planning and day/month of coordination. When working with the business, clients can request partial and full service. Offered with the business is the following coverage:
Ceremony
Reception
Rehearsal dinner
The company caters to a civil, cultural, destination, double, eco-friendly, military, non-religious, and religious weddings. For destination weddings they make use of their overseas offices, coordinate with local vendors including the ones willing to travel and their negotiating ability to create a unique, stress free experience for you.
More information
What wedding events do you provide services for?
Ceremony
Reception
Rehearsal dinner
What wedding planning services do you offer?
Budget analysis
Day-of coordination
Event design
Full planning
Partial planning
Timelines
To-do lists
Vendor referrals
What types of weddings do you accommodate?
Civil
Cultural
Destination
Double weddings
Eco-friendly
Military
Non-religious
Religious
What is the starting price for day-of wedding coordination?
What is the starting price for partial wedding planning?
What is the starting price for full wedding planning?
Do you offer an hourly rate?
Any other questions?
Request pricing
4.5 out of 5 rating
Quality of service

4.6 out of 5 rating

Response time

4.6 out of 5 rating

Professionalism

4.6 out of 5 rating

Value

4.5 out of 5 rating

Flexibility

4.5 out of 5 rating
91%
Recommended by couples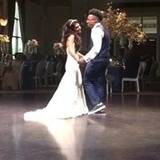 Narin R.
Married on 30/06/2017
My husband and I had a magical wedding that is still talked about today. Unfortunately, our wedding's success was in spite of Distinct Occasions (mainly Crystal and her team), rather than a result. Here are some of our experiences with her.

- When inputting numbers/invoices into our budget, not only did she forget most of our vendors, she also typed the numbers in wrong OR added them twice. As a result, I spent hours fixing her mistakes so that our budget was an accurate portrayal of what was spent and what was remaining.

- Weeks before the wedding, she informed me that she and her team would get to the venues (we had a two-day event) early for set up. The day before event 1, she told my aunt and cousin that she would need them to arrive early to help set up. As a result, they had to change their hair and make-up appointments, and felt rushed throughout the day.

- She also informed me that my family should not be helping because it works better for one person to be in command of everything. Meanwhile, she didn't even bring an updated, printed itinerary with her and had to ask my cousin to borrow hers.

- Even with my cousin's itinerary, things got missed. The wrong song was played at my entrance, games and prizes were forgotten and most disappointing, photographs of me individually and with the groom were never taken. All of these were discussed with her ahead of time and typed up on our detailed itinerary. When I spoke with her about it -
focusing on the photographs - she blamed the weather and guests. I reminded her that photographs had nothing to do with either and that she needed to follow the itinerary that had taken days to put together, with every little detail thought out for her.

-On our actual wedding day, I heard her complaining to someone that my family had shown up too early. I asked her not to talk about my family to others. If she had a complaint, she should speak to me in a professional manner about it. I then informed her that the people who showed up early were the flower girl and ring bearer with their parents. Crystal was supposed to have shown them where we were taking bridal photos. Her lack of professionalism and courtesy made them miss the photos. Again, this was all clearly marked on the itinerary which I'm not sure she read.

- Her main task was to keep us on time with everything, including photos. We had discussed this 2 days before the wedding. When it was time for family photos, I couldn't find her. I asked her assistant where she was and she said that Crystal doesn't help with photos. I informed the assistant that she needed to find Crystal and Crystal needed to follow through with this important responsibility. Crystal showed up 5 minutes before the photos were done. Her only input was to tell me to hold my bouquet lower.

- She broke one of my vases. Rather than clean it up and put it in the garbage, she threw the glass back in the box with other items of mine. I could have reached my hand in and cut myself. She did not inform me of this herself until much after the fact

The list went on and on. Eventually, we began to ignore her, and didn't even notice when she left. Instead we relied on our other vendors who were an awesome team and truly stepped up to make the day magical for us. They included:

Dave Abreau - Photographer
Paras of Paras Events - Decorator
Kim Janse - Florist
Dev of Impact Djs - DJ
Cindy - Liberty Grand Coordinator

Looking back, I wish I had taken all the negative reviews about Crystal seriously, and simply relied on the wedding coordinator from the hall. It would have saved us time and stress. I wrote this review to help brides out there avoid my mistake.

Rachel H.
Married on 03/06/2017
Choosing Distinct Occasions for planning my wedding was without a doubt the best decision I could have made. I was a nervous bride and was overwhelmed with the idea of planning my wedding. I am so grateful that I could lean on Crystal for support! You can tell she is an expert with tons of experience. Every question had an answer and every worry had a thoughtful solution. I had always dreamed of an outdoor wedding but it poured rain the day-of and flooded the field! Normally this would have sent me spiraling but I had Crystal to trust! She already had Plan B ready before I even got to the venue. It was such a beautiful day and I have people still sending me messages about how beautiful and fun it was! I couldn't have pictured a better day and it is all thanks to Crystal.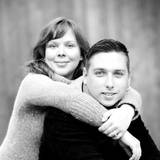 Danielle T.
Married on 22/10/2016
We were fortunate enough to have Crystal, Gina, AND Gloria be a part of our Wedding day, at let me tell you everything went AMAZINGLY. The whole day we were able to relax and not even realize if things were going wrong with other vendors because our planners were on top of EVERYTHING, and for a Bride who is a self-proclaimed control freak, this was a big deal. Despite all my concerns, they reassured me that everything would be magical and the day truly was. All of our family and guests even commented about how organized, calm, and friendly they were. I cannot thank you all enough!
Staci M.
Married on 18/08/2018
Wedding of our dreams!
We planned our 250 guest wedding with Crystal over a span of approximately 1.5 years. I was the type of bride that was quite obsessive and anxious to get things done. Throughout our long planning process, Crystal was always quick to respond to emails and would address our concerns promptly. Her experience planning weddings really shows in her attention-to-detail, and she is extremely knowledgeable. She guided us easily through every step of the planning process. For the design of our wedding, she took our initial vision and turned it into something better than we could have ever imagined- trust her advice and expertise because she will make your wedding look magnificent! Despite the large size of our wedding and the very busy itinerary, my husband and I were able to enjoy ourselves, finish our meals, and socialize with no stress because Crystal handled everything behind the scenes. Our family and friends even commented on how organized she was. Crystal truly was an incredible asset for our wedding and we already miss her! If you want a planner who is organized, creative, fun, kindhearted, and has tons of experience, choose Crystal and Distinct Occasions.
Amanda Z.
Married on 28/05/2016
Don't get too deterred by the rating. We had such a beautiful wedding. Having Crystal as our planner was so great as she helped so much source location, vendors and define the style. Guests are still talking about how wonderful the wedding was. Crystal has been in the business for many years and you can tell she is a pro so that eased any anxiety. That said, since she is such a pro and has done hundreds of wedding, its second nature for her so this style clashed a bit with the way we wanted to work - be well-prepared, stay within budget, etc. While you will discuss your budget, you have to ensure you manage it yourself as we ended up going over by 50%. There were a few hiccups and at the end of the day, the wedding was not ruined, but it caused some undue stress.
If you know what you want, know how to manage your budget and have a strong personality to make sure you get what you want when you want then Distinct Occasions is for you. Alternatively, if you have unlimited budget and don't have strong preferences about your wedding, then Carte Blanche offering at Distinct Occassions is also for you.
Kathryn F.
Married on 12/09/2015
I will be the first one to say that I was a very skeptical bride when it came to wedding planners. I was SURE that I could do it all on my own! I will also be the first to say that Crystal Adair-Benning and her team were a GOD SEND! From the moment that we started working together she was on my team and on the ball. She made amazing suggestions and helped my husband and I really bring our dreams to life.
Crystal is the perfect mix of consummate professional and best friend. She is there for you at the drop of a hat with reassuring words, but she will also be the first one to tell you when your idea has gone off the rails. She is not a hand-holder, but a guiding light for all things wonderful and wedding-tastic! The thing that always spoke the loudest to me was just how highly others spoke of her and her services. Everyone knows that when Crystal and Distinct Occasions is on your side, things will get done right.
I feel so glad that I didn't listen to my inner stomping, stubborn, bride and decided to work with Distinct. I can very honestly say that I truly enjoyed, savored, and remembered my day because of Crystal and her amazing team!
Talia M.
Married on 08/08/2015
Dear All Newly Engaged and Confused,

It was like a successful first date, my initial meeting with Gina 'The Wedding Planner of My Dreams' from Distinct Occasions. (The company that delivers on awesomeness) She listened to me talk my head off and ramble a bunch of random thoughts and dreams and with an 'I got you girl' attitude was able to beautifully paint me a picture of exactly what I wanted. I went home and I just couldn't get her out of my head-I told my partner I had to have her!
Fast forward to our big fat outdoor wedding on a football field of a property, I can honestly say my level of stress was at a negative! I had zero melt downs and I was literally sipping a glass of champagne with figs in it (my favorite) all day long without a worry in the world. I spent my wedding doing what I love: eating, drinking and jumping in a jumpy castle. (Oh yah and marring the love of my life!)
I must admit at first I didn't think I would need a wedding planner. I really thought the few dinners where I didn't burn the pasta meant I was a successful party planner. I am happy for our magical initial meeting that showed me otherwise because, I can safely say in my own hands given the sheer volume of work required to execute a backyard wedding, my whole wedding experience would not have been so chill to say the least. Distinct Occasions truly understands the concept of a happy stress free bride and groom!

Now Happily Married,
Talia and Amin

Katie M.
Married on 20/06/2015
Gina was incredible!! She went above and beyond to make our day absolutely perfect! The pre-wedding meetings and email's kept us on track and much more organized. We had an outdoor wedding at my parents house and our biggest fear was having our family running around the day of the wedding to finish little tasks. Gina and her assistant were on top of EVERYTHING! Never asked any questions and they never concerned us with anything. They were spectacular! Everything we had hoped for came true because of them. I would highly recommend Gina and Distinct Occasions Wedding planning to coordinate your wedding.
Fiona H.
Married on 24/01/2015
We had a very short timeline from when we got engaged to our actual wedding day.
Distinct Occasions provided exceptional service and professionalism and was able to make our Wedding Day one of the best celebrations for us, as well as our guests.
We would recommend them to any other couple getting married!
Gillian B.
Married on 12/07/2014
The thought of having a destination wedding never really crossed our minds with either Canada (my home) or Australia (Brad's home) being the obvious choices. We then talked with Destination Wedding Planner Extraordinaire, Crystal Adair-Benning and found ourselves, 1.5yrs later on the stunning island of Maui on a hidden gem property saying 'I Do' with surprise after surprise from her team. You see, we didn't know what WE wanted but she somehow tapped in and just seemed to "know". So we handed over our dream wedding to Crystal and let her make it a complete surprise. We gave a few guidelines – a colour palette, guest list, and of course my dress but everything else she hand designed, created and put her heart into asking us questions along the way. It was magic! She had found the most awe-inspiring place to tie the knot with our loved ones!
If you're even thinking of a Destination Wedding, our advice is to have a Wedding Planner, even if they are halfway across the world! Our initial meeting was a simple coffee date in Canada, loosely tossing up the possibility of having a wedding in Hawaii and we didn't meet up with Crystal again until the week of our wedding…in Maui! Of course there was plenty of texts, phonecalls, FaceTime and Skype in between!!
It all still seems so surreal to Brad and I. Thanks to the many avenues of communication and technology, everything was done overseas through Crystal. It sounds like it could have been complicated and stressful especially not being able to meet with the Wedding Planner and signing contracts galore for things like the venue that you hadn't been able to visit and working with a budget…but as Brad says, for all the grooms out there, "Planning a wedding with Crystal is so easy. I don't see why people don't get a Wedding Planner". We adored her so much, partway through planning it only seemed fitting to ask her to marry us!
We LOVED our experience with Distinct Occasions and wouldn't change a thing!
Are you interested?
Request pricing