Reviews for Jillian Ila Photography
Awards
59 User photos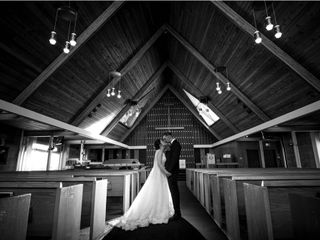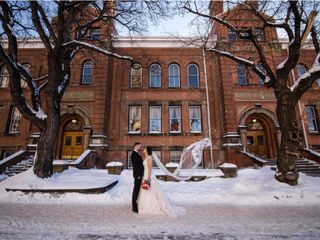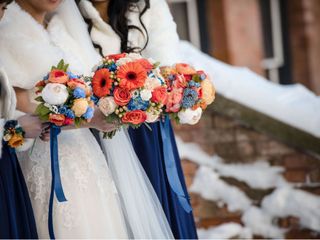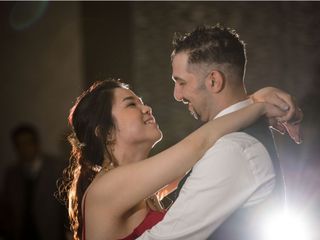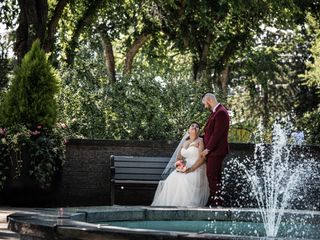 Charis Li · Married on 25/01/2020

She is awesome :)

Jill is very helpful and accommodating. She always has great idea and you don't have to worry about anything for your wedding day at all, even your engagement pictures :) She is great to work with and I would say fun to work with. She is always joyful and easy to communicate. I am happy to have her to capture my big day and I am sure no one will be disappointed if you have her to be your photographer :) I recommend her to everyone!!

Sent on 11/03/2020

Ryan · Married on 26/07/2019

Steak Sauce!

Prompt, very professional, A1 service, amazing photos, quick turn around. I would recommend her to anyone for their special day it was a pleasure and she made the day perfect. It was a breeze communicating with her everything was so easy and excellent.

Sent on 30/07/2019

Jillian Ila Photography's reply:

I literally LOL'd to the title of this review!!!

Thank you Ryan! It was such a perfect ceremony and day!

Mariah Gleeson · Married on 20/07/2019

Absolute Best!

My husband and I were struggling to find an affordable photographer who also had an impressive portfolio, but then we came across Jillian! She ticked off all the boxes for us. Great photos, affordable, professional, prompt, and a ton of fun! She really helped everyone feel comfortable in front of the camera, and captured all the important moments. She even got us back our wedding photos while we were on our honeymoon which was so fun for us to look at so soon after. We would recommend Jillian without reservation. No complaints, only praise :)

Sent on 05/08/2019

Jillian Ila Photography's reply:

Thank you so so much Mariah! You and Ben are so wonderful! I wish you both all the best and hope the move to Australia went well!

Louise Ashdown · Married on 12/07/2019

Engagement and Wedding: Wonderful!

Jillian was the perfect choice for our wedding. Our package came with a complimentary engagement shoot, which gave us a chance to work with her before the wedding. She instantly made us feel comfortable and was so easy to work with. On our wedding day she was extremely flexible, had great vision for different photos, and captured everything beautifully. All our photos turned out amazing and family and friends had nothing but good things to say about the photos and Jillian.

Sent on 31/07/2019

Marla Cartwright · Married on 01/07/2019

She's amazing

Our pictures came back beautifully more then we could have ever expected.. she's so fun and accommodating we had a blast.. I didn't properly download my photos the first time she took time to do it all over again.. it was by far the most favourite part of our day...Jill captures moments u don't even know we're happening or would mean the most.. she's a true artist❤️

Sent on 31/07/2019

Brandi · Married on 30/06/2019

Worth Every Penny

There really are no words to describe the service I received from Jillian on our wedding day. She captured the moments that mattered most to us, listened and was nothing short of a pleasure to deal with. Her professional demeanor was only topped by her great personality, and superb service. She captured our ceremony without us even knowing she was there.

Thank you for the best memories from the best day of my life


Sent on 11/07/2019

Nickkisha Farrell · Married on 29/06/2019

Easy to work with, Quality shots!

I saw Jill's work in some of her online galleries and was interested in using her for my wedding photography, but I wanted to meet with her in person first to get a sense of the person behind the lens. I knew almost immediately that I wanted to work with her. She was very open, obviously experienced and flexible. She includes an engagement shoot in her package, which proved a great way to get to understand how she works. On the day of the wedding, it poured just as we were about to take photos, but Jill was prepared with suggestions on how we could improvise and a dozen umbrellas on hand.

My photos were delivered super quickly and are of high resolution and clarity. I asked Jill to focus on getting candid shots of my wedding party and guests and she delivered. I have only heard good feedback from everyone that I've shared my photos with, I highly recommend Jill and her work.

Thanks, Jill for making my day way easier than it could have been and delivering what we agreed to so easily and with great professionalism.

Sent on 14/07/2019

Amanda Wallace · Married on 22/06/2019

Wonderful experience

Jill was great. She is good with people and fun. She arrived on time and plugged away. She got many great photos and I absolutely love them. Jill was very flexible too, my father was in the hospital and didn't make it to the wedding and last minute we went there to see him and she was totally on board with the last minute changes and I could not have asked for anything better than that. This may sound weird but I like how she did not add any more stress to the day, she knew what she was doing and did it. I did not have to direct or organize anything which may seem like an odd thing to say but the wedding day was quite stressful so having someone who knew what they were doing and just did it was the best.

Sent on 12/07/2019

Nicole Moniz · Married on 22/09/2018

Amazing Photographs!!

Jill is a professional! She dives right in and is always snapping her camera so we never missed a moment. Her professional, down to earth and feel-good attitude definitely made us feel comfortable, relaxed and camera ready on our wedding day. Even though the weather wasn't what was expected she was ready and prepared for anything. Thank you Jill so much for the beautiful photos of our wedding! - Nicole & Patrick

Sent on 16/01/2019

Sandra · Married on 18/08/2018

Amazing Amazing!

Yes I definitely gave 5 stars on everything because thats what this review deserves. Jill is definitely an amazing photographer and person. I couldnt have asked for anyone better. She is professional, fun, and just great to work with. I cant stop looking at our wedding pictures, and everytime i do i am amazed by how beautiful they are inc her attention to detail! She definitely made our wedding come to life in these pictures. Cant wait for our next photography project with her :)

Sent on 10/11/2018

Jillian Ila Photography's reply:

Awe Thank you Sandra. It was such a pleasure to be a part of your day. You have such an amazing family and group of friends. I had so much fun!