Reviews
5.0 out of 5 rating
Quality of service

5 out of 5 rating

Response time

5 out of 5 rating

Professionalism

5 out of 5 rating

Value

5 out of 5 rating

Flexibility

5 out of 5 rating
100%
Recommended by couples
227 User photos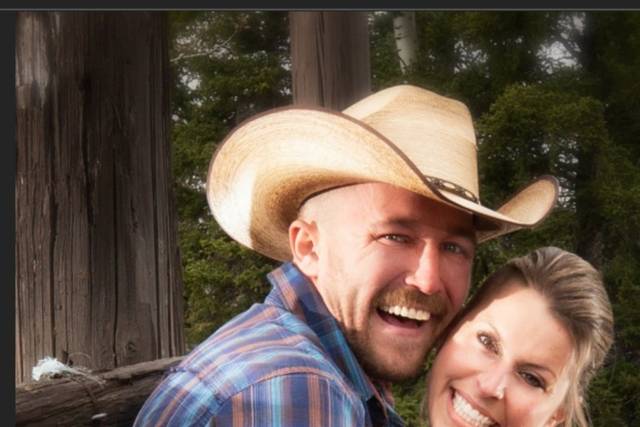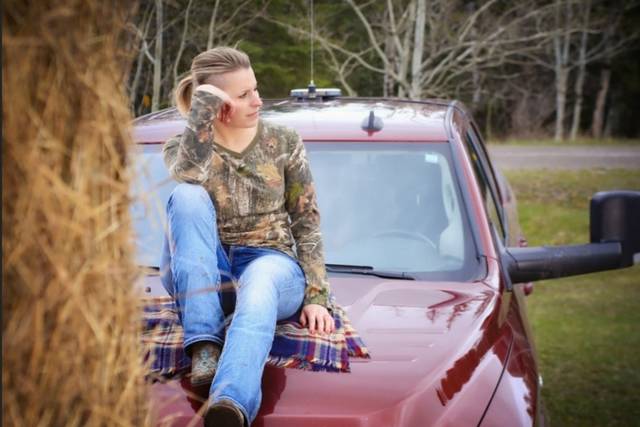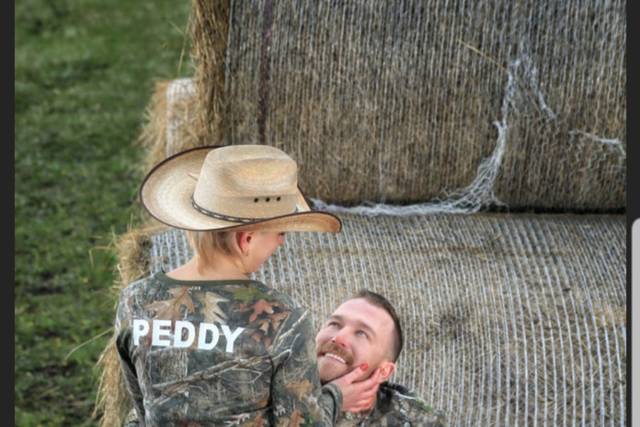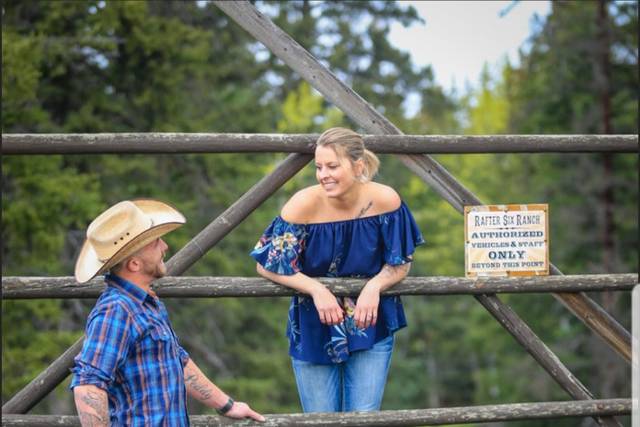 + 223

Photos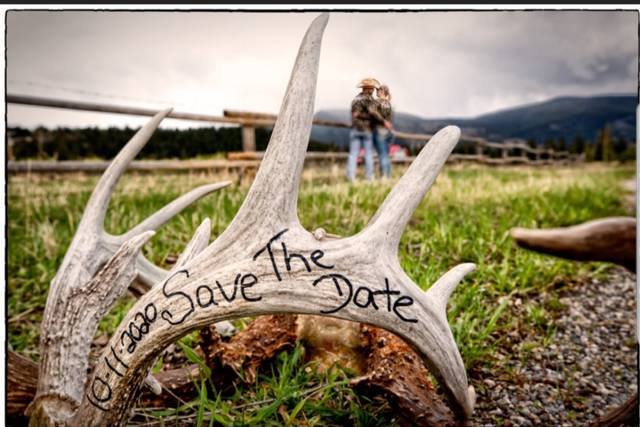 Twyla J.

Married on 22/03/2023

Marriage commissioner response to the work of Burnett photography

Hello Shirleen,
I just wanted to drop a note and give a little kudos to your photography. I have performed 100's of weddings and seen the work of almost as many photographers...Your photos take the cake. You are outstanding in your field...LOL Enough of the clichés. You made it easy for me to perform the ceremony totally connected to the couple without being distracted. Your photography of Tasha and Adam has captured their all of their emotions on their wedding day - the joy, the love, their feelings in the moment. Your use of light, composition and colour blows me away! I feel the magic of that day, all over again! Thank you!! Twyla Jacobson, Alberta Authorized Marriage Commissioner

Burnett Photography's reply:

Hi Twyla, Thank you for your kind words. It means a lot coming from another profession in the industry. It was awesome working with you and I hope we have the chance to work together again soon. You rock!

+ 5

Photos

Jonathan F.

Married on 12/01/2023

It was an amazing to have a photoshoot with Burnett Photography!

What a great services from Burnett Photography. We were really having fun doing the photoshoot with them. They are really friendly, kind and helpful during the session.

My fiancé, friends and family really loved the pictures. The pictures were beautiful and very well done with editing the photos.

They are really helpful during the photoshoot and before the photoshoot. You will get some advice to do some poses, so you really get the right pose and posture. Shirleen is very responsive with the email to do the communication, also I can reach them through their phone number.

They are really impressed me with all the pictures and I think they meet my expectations. Overall, it was worth it to get a photoshoot with Burnett Photography. I would recommend them if you would like to have a wedding photography, proposals, and other events. Lastly, they really taking care of us during the photoshoot in the winter, they keep us warm and help us a lot throughout the whole process of my proposals.

Absolutely worth it and recommended!

Burnett Photography's reply:

Dear Jonathan and Laura, Thank you! It was a pleasure. Laura was so surprised by your proposal. The look on her face was priceless! You guys are adorable and we wish you all the happiness there is to have!

+ 8

Photos

Kaelee

Married on 23/09/2022

Power House Team

Shirleen's team is amazing to work with. She took our vision of the country and mountains and found the perfect place for our photos. I was not a person who enjoyed getting my picture taken, Shirleen and her team not only made our time with them fun and full of laughter but also incredibly comfortable. Now we look forward to booking many more sessions with her to be able to capture all the special moments we can. Shirleen and her team go above and beyond to make sure regardless of weather they capture some very special photos and make the occasion extremely stress free and special.

+ 3

Photos

Burnett Photography's reply:

Kaelee and Kyle, I don't remember "working", I only remember laughing our asses off all day! By the end of our session my face hurt from smiling and I think I may have peed my pants a few times from laughing (but I would never admit that outload in a review! ) ;-)

+ 3

Photos

Are you interested?

Send a message

Ashley T.

Married on 22/09/2022

You need these photos

We had so much fun working with Shirleen and Troy. They really inspired some amazing shots, and it was fun enjoying 2 whole days together. The shots wre unlike any one else we knew had ever seen, and EVERYONE seemed to want to buy more pictures after. They were like family whihc made the time great, and the quality really shows in their work. Well worth the cost, you will not regret it!

Burnett Photography's reply:

Dear Ashley, Thank you for this review! Troy and I had a great time capturing your wedding and meeting your family. Everyone was so nice to us. We felt like family! You and Brad looked like models on your wedding day and during our post-wedding session too. I love the pictures of you by the rocks above the waterfall. Epic!!! I'm thrilled you are happy with everything.

+ 37

Photos

Adam R.

Married on 17/10/2021

A fun and comfortable experience, with awesome photos!

Working with Shirleen and Troy (and Caitlyn) was a riot. The quality of the photos, prints, our book, all outstanding. They we so fun, and made us feel totally comfortable posting for pictures, something neither of us is a huge fan of. They even made me look okay in some of them! Mostly by standing very far away or shooting the back of my head. Natasha and I have already decided we will both be using Burnett Photography for our next weddings.

Burnett Photography's reply:

Adam, Thank you for your raving review!
We tried our best to make you look good, but we are only photographers—albeit, talented and award-winning— we never claimed to be MIRACLE WORKERs ...or did we? I digress... Tash looked amazing and isn't it true that a happy wife = a happy life? We look forward to capturing Tash's next wedding. Both Troy and I doubt you will have similar luck in finding a partner again. Our advise to you is to make this marriage work. xoxoxox

+ 31

Photos

Featured

Natalie V.

Married on 10/09/2021

10/10 experience with Shirleen and Troy

Although our wedding photos can speak for themselves, I want to share a my experience with Shirleen and Troy. Being a bride is always stressful, however, the pandemic intensified the stress levels beyond imaginable. With unprecedented times, no vendor could be certain about anything and it was tough to handle. Every single communication with Shirleen was warm, comforting and reassuring. I felt that she was on this ride with us. She was willing to make anything work and adapt to any accommodations we needed to make. They traveled with us to Spain in September 2021 (still in the midst of the pandemic) and helped capture the most incredible day of our lives. They even spent days with us, traveling to different parts of Mallorca (and even spent 24 hours in Barcelona) so we could have variety. The angles, lighting techniques, style and effort could not be replicated, you can really see their passion and education level in their craft. I've attached a few below, but I have hundreds that I love. If I hadn't hired Shirleen and Troy, that would have been my biggest regret.

Burnett Photography's reply:

Dear Natalie and Ross, We weathered the pandemic, years of rescheduling, uncertainty and re-envisioning your wedding, and in the end, I have to say that I enjoyed your wedding day—days!— perhaps more than even my own! That's saying a lot because my wedding day was fantastic, but yours was a true romantic dream and we are so thankful to have played a part. You guys were troopers and I will never forget all the fun we had in Spain. I'm thrilled the pictures captured the feeling. Big hugs, Shirleen

+ 5

Photos

Jessica F.

Married on 25/08/2021

Epic, Professional, Magazine Quality!

Shirleen and her husband Troy are an incredible joy to work with. And I say that after working with them during the height(s) of covid wedding planning - a task for anyone, which they met without a moment of hesitation. They are ever professional, flexible with both their schedules and their vision, passionate, and open to wonderful and wild suggestions. They will create something so beautiful for you that it is beyond comprehension. They are happiness personified and hold a significant depth of knowledge about their craft as well as the areas in which they work. They are worth every single penny. I cannot recommend them enough!

+ 6

Photos

Burnett Photography's reply:

Jessica and Mike, Thank you for these kind words! It was an absolute pleasure to be a part of your wedding day and to capture your engagement and post-wedding portraits. You rocked every single outfit you put on, Queen!!! Rarrahhhh......You and Mike are an awesome couple and we wish you a lifetime of happiness!

+ 8

Photos

Kimberly K.

Married on 21/07/2021

Banff wedding

From the moment I first spoke with Shirleen on the phone, I knew she was going to be the perfect photographer for us. Shirleen gave me a sense of comfort and security and I knew she genuinely cared about ensuring they would capture just what we wanted for our wedding day. Fast forward to our wedding day, myself, sisters and mom were in a whirlwind that morning having hair, makeup done etc with 5 kidlets running around us as well. Shirleen and Troy showed up and an extreme sense of calm came to us!! They are absolutely the most caring people you could have taking care of you and your photos!! I can't even explain this enough. They engaged the children while we were busy and involved them in the getting ready photos, making them feel SO incredibly special!! It was our absolute,sincere pleasure to have had them capture our wedding photos and we feel SO lucky we found them to do the job! If you have the opportunity to utilize this beautiful couple for any special event you may be celebrating, take the opportunity! Watching them work together with such ease, humour and respect for each other was a true inspiration, especially on our wedding day!! And then you see the photos.. blown away by their beauty!! They make you feel beautiful!! Thank you again Shirleen and Troy!! From the bottom of our hearts, you guys helped make our day that much more special!!!!

+ 2

Photos

Burnett Photography's reply:

Hi Kim,

Kim, I'm near tears reading the wonderful review you left us on Facebook. Thank you! We are truly honored. You, Kris and your family were amazing to work with and the kids were so much fun. You are blessed with a beautiful family. Wishing you all the joy there is to have!

+ 6

Photos

Amanda W.

Married on 17/07/2021

Professional

I spoke with Shirleen and we went over details of the wedding. We have not booked yet but I'm positive we will be.

Burnett Photography's reply:

Hi Amanda, I certainly hope you do book us. Your comic book themed wedding is going to be a blast and a great creative photgorahy challenge!

Priya A.

Married on 26/06/2021

Our experience with Shirleen and Troy was amazing!

Troy and Shirleen were amazing to work with. The pictures came out absolutely beautiful and they made us feel so comfortable the whole time.
Are you interested?
Send a message