Reviews for Alex Popov Photography
Awards
82 User photos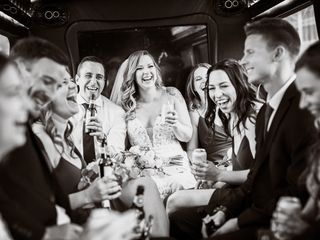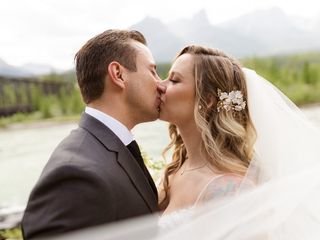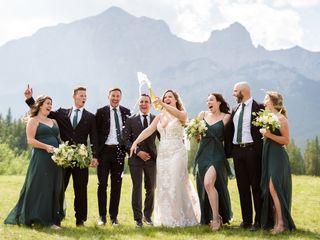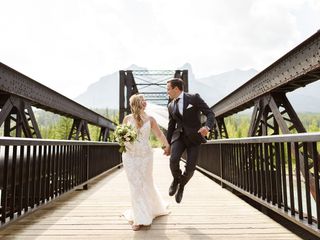 Jadee D. · Married on 14/08/2021

Amazing Photographer

We had such a great experience with using Alex as our photographer. From our engagement photos to our wedding photos, he and his wife made us feel so comfortable! We absolutely loved the photos they captured!

Sent on 18/10/2021

Alex Popov Photography's reply:

Thank you Jadee and Tyler! You were both wonderful to work with and we really enjoyed our time with you both.

Briana K. · Married on 11/07/2021

Such a joy!

Alex and Cat are the best. We chose them based on photo style and compatibily as well, and we made the perfect choice. On the day of the wedding, they were chill, flexible and so fun - it was easy to connect with them and we all felt so comfortable right away! We've only seen our 20 "sneak peaks" so far and are absolutely in love. We only wish we lived close to have done an engagement shoot with them as well. I also consider them to be amazing value in the Banff/Canmore area - you can't go wrong! Choose them!! :)

Sent on 24/07/2021

Alex Popov Photography's reply:

Thanks so much for your kind words Briana! It was a pleasure getting to know you and Max on your wedding day. We can't wait to deliver the rest of your photos soon and see your reaction :)

Juleigh O. · Married on 15/08/2020

Alex was simply amazing!

Alex was simply amazing! captured the best moments and details of the day! Him and his wife worked so well together with positions and photo ideas! I wanted some amazing mountain scenery and the spots that he chose, did not disappoint! My husband and I couldn't be happier with all of our photos!😍

Sent on 20/09/2019

Alex Popov Photography's reply:

Thanks Juleigh, we had a blast with you, Jordan and your entire wedding party! You guys were so fun! We're so glad that you love the photos as much as we do and we wish you all the best in your new life together.

Viktoriya L. · Married on 01/08/2020

Vows renewal

I truly enjoyed working with Alex and his wife. He did an amazing job capturing our vows renewal. Professional and personable! Pictures and video turned out breathtaking!

Sent on 14/01/2021

Alex Popov Photography's reply:

Thank you so much for your review Viktoriya! It was a pleasure photographing your vow renewal and meeting your family! All the best! -Alex and Cat

Neil C. · Married on 03/05/2020

Flexible, knowledgeable, creative and extremely professional

Alex was a pleasure to work with. His knowledge of Canmore and the immediate area is unsurpassed, and he was able to effortlessly coordinate a surprise proposal/engagement shoot with me on the shore of Lake Louise. I couldn't be happier with the services Alex provided me and my fiance. The weather was a bit uncooperative at Lake Louise, but Alex was able to use his creative ingenuity to capture a moody and beautiful backdrop of falling snow. As well, he was flexible enough to suggest another location (Vermillion Lakes) to continue our shoot later in our trip with better weather. To conclude, I would highly recommend Alex Popov Photography for their natural and relaxed looking photos, easy planning of surprise shoots/engagement sessions.

Sent on 15/11/2018

Rose I. · Married on 04/01/2020

Canmore Engagement Photos

Alex did our engagement pictures in Canmore after we were rained out the day before at Bow Lake. He is pretty laid back and has a good eye for great pictures. The day of, between our first and second location to shoot, it started raining and we almost decided to reschedule for the next day. However, Alex took a picture of us right when it started raining and it turned out amazing Also, the weather cooperated while we waited in our cars and we were able to finish up our shoot at Quarry Lake. We absolutely love our photos. Alex captures the natural beauty of the mountains and lakes while making you feel comfortable enough to be yourself and have more natural pictures as well. We had a lot of fun with him and were able to let loose more than we thought. He also gave us some great recommendations on places to hike in Canmore and Kananaskis. If you're looking for a talented photographer to capture some awesome memories for a special time in your life, I would recommend Alex. Thanks! :)

Sent on 25/07/2019

Nicole · Married on 21/09/2019

Couldn't be happier

We loved working with Alex, he had such a creative eye to find unique and amazing shots for both our engagement photos and our wedding. We got sneak peeks right away which was appreciated and the quality of the images was unreal.
Alex is also a great guy just to chat with, my partner and I enjoyed the conversations we had during our shoots. Would highly recommend to anyone!

Sent on 30/09/2019

Alex Popov Photography's reply:

Thanks Nicole, I'm really happy that you had a great experience and love the photos too! I really enjoyed the time we spent together getting to know each other. All the best :)

Meagan M. · Married on 14/09/2019

Most amazing engagement photos

Alex took our engagement photos while we were on vacation in the Banff area. He provided expertise on the local sites we visited to take photos and extreme attention to detail during our shoot. In the few days before our shoot and after until we had received proofs (within 1 week) he was prompt in responding to all of our questions. Initially we had plans to take photos at sunrise but due to smoke from forest fires, Alex called us that morning and asked to push back a few hours so that our photos had better lighting. We appreciated how much he cared from the get-go to loop us into details like this to ensure our pictures came out perfect. Alex had us do a mix of posed more traditional engagement pictures along with more candid photos. We cannot rave enough about Alex and his photography skills. Friends and family are in awe that Alex was able to capture the locations of our photos so well. If you are in the Banff area - his skills are out of this world. Our photos are amazing!!!

Sent on 28/08/2018

Terra H. · Married on 08/09/2019

easy to work with and adventurous

Alex is willing to go anywhere for a great photo. With having a backround in landscape photography you are sure to get some scenic views. Found the whole process leading up to the wedding fairly stress free and very responsive to any questions or concerns.

Sent on 27/01/2020

Alex Popov Photography's reply:

Thanks so much Terra! I had such a great time photographing your wedding, what an amazing day it was!

Sean L. · Married on 22/08/2019

Amazing adventure elopement

Alex spent the day with us from our ceremony onward across various areas in the mountains. He hiked with us for most of the afternoon to get shots that we will love forever. Alex was informative, professional but relaxed, and offered genuine and helpful suggestions.
Alex has an excellent eye for detail, and his landscape shots are world class. Take the time to meet him and discuss your ideas, you won't be disappointed.

Sent on 18/09/2019

Alex Popov Photography's reply:

Thanks Sean! It was a pleasure working with you and Taryn and I'm glad that you love your photos so much!