Reviews for Orly Kahn-Waldman Makeup Artist
Awards




11 User photos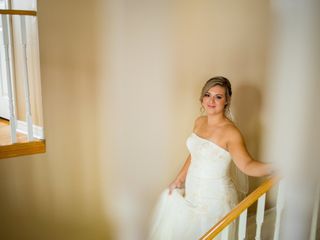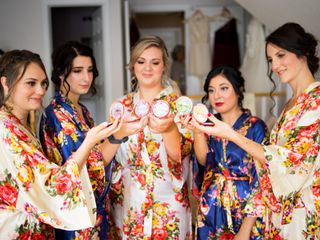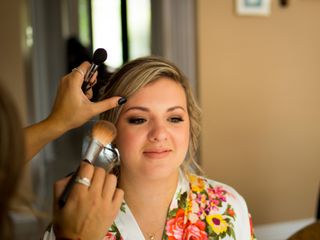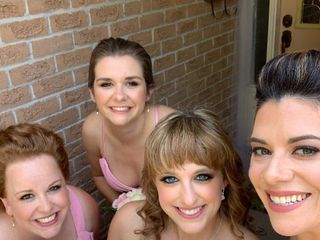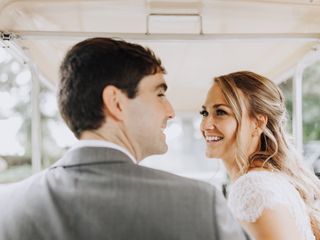 R Naiberg · Married on 03/02/2020

Amazing! She's the best

I've used Orly a few times now and she always does a fantastic job. Her work is incredible and I always get tons of compliments on my look when Orly does my makeup.

Sent on 18/02/2020

Rachel A. · Married on 29/12/2019

Best makeup artist ever!

Orly is a true professional. She really knows her trade and is easy to work with. She listens to what you have to say and adjusts the makeup accordingly - no ego, no arguments. She makes sure you are happy with the end product. Orly knows how to treat different types of skin and issues. She gave me a great pre-wedding skin routine. And on the day of wedding my makeup stayed on til the very end. That's over 15 hours of wear. I am so happy with Orly's services. I highly recommend her to everyone!

Sent on 30/08/2020

Stacy · Married on 04/10/2019

Amazing in every way!

Orly was perfectly professional and amazing to work with! She was extremely responsive to emails (like lightening fast) and made sure to answer all my questions! Even when I left the trial to the last minute and she was slammed with appointments she found a way to work me in which I was so grateful for! Right off the bat I could tell that Orly was very knowledgeable in her field and knew exactly what I wanted with little explanation from me. When I expressed concern about getting certain parts of my make up done (like my eyebrows) she did not judge and offered to leave them to see what I thought and then go from there. Orly is truly an expert in her field and made me feel beautiful!! I was wearing the make up, it was not wearing me! Her prices are very reasonable and I felt good paying what I did for her service because she is worth every dollar! Her prices come with false lashes, which I usually do not wear due to them being very obviously false, but Orly used singles and placed them in a way where I felt comfortable, natural and enhanced but not covered. I felt glam and natural at the same time and my make up stayed ALL night....even though I bawled like a baby the whole day (and I'm talking tears streaming down my face bawled)! There is a picture of me at the end of the night and my make up looked just as beautiful and fresh as the morning, through all the sweat, kisses and tears! One thing I really appreciated about Orly was her coolness (yes that is a word now). When I was in chair getting my make up done (the last thing before I got dressed), she could tell I was getting super nervous and instead of just ignoring that she told me to relax, be pampered and that everything would be ok. It wasn't that she gave me this big pep talk that fixed everything, but she was so cool herself and was very soft and gentle and it made everything ok! Orly also gave me some tips on how to reduce my face getting so oily (the advice of which is usually "go get this product....." and "try this expensive trick....") and it actually worked and it was nothing to do with products or expensive tricks! Just a testament on how Orly really listened to what I needed and helped me achieve that! I would definitely recommend Orly 1000x over and will be looking for her services in the future.....if even just for fun! If you have multiple people in your party and are looking for a more natural look, just make sure you ask to be done up by Orly specifically as she is clearly the expert (if your party is bigger she brings an assistant (who was also great!l) but Orly is the best)! Thank you so much Orly again, it was the best decision picking you to make me and my bridal party look amazing all night long!!

Sent on 26/11/2019

Orly Kahn-Waldman Makeup Artist's reply:

You are so sweet! You made a stunning bride.

Thank you so much and I hope we cross paths again!!! Xo

Celidah · Married on 20/09/2019

Amazing & Experienced Make-up Artist

Orly and her team were amazing to work with. From the initial planning, to the trial, and the day of, she was wonderful. Orly listened to my request to look wedding-ready, but also look like myself, and made me feel gorgeous on my wedding day. She was also very prompt on the day of the wedding, and efficiently got me and my ladies looking great! I definitely would recommend her to anyone still looking for a makeup artist.

Sent on 23/09/2019

Orly Kahn-Waldman Makeup Artist's reply:

It was so much fun. You and your girls were a blast to spend the morning with. I can't wait to see photos!!! Xo

Jessica R. · Married on 03/08/2019

Incredible

Orly has been a pleasure to work with. I booked her a year and a half in advance of my wedding. We did my trial for my bridal shower. Morning of the wedding she came to my house and had everything you could possibly need or want. She is professional, courteous and a great person to work with. Highly, highly recommend!!

Sent on 09/08/2019

Orly Kahn-Waldman Makeup Artist's reply:

You and your bridal party were amazing to spend the morning with. I can't wait to see wedding pics!!!

Rachel B. · Married on 23/06/2018

review of Orly Waldman - amazing makeup artist

Absolutely, and I have recommended her to numerous friends. Orly is fantastic, she works magic and made me look so beautiful for my special event. She is also really nice, calming, very pleasant. She did my makeup for different events, one with a more natural look and the other for the evening party, both looks were fantastic and perfect for the occasion, and more than exceeded my expectations. She did my daughter as well who is 13 years of age, and she did her makeup so beautifully and perfect for a girl her age, not overdone. You would never be sorry for hiring Orly, she is a magician, a brilliant makeup artist and super nice as well.

Sent on 02/07/2018

Haley L. · Married on 14/06/2018

Professional, personable and punctual

I'm so glad I was able to book Orly for my wedding. She is so professional , friendly and helpful. She responded so quickly to my emails and phone calls leading up to the wedding. On the day of the wedding her and her assistant arrived on time and in a very timely manner made everyone picture perfect! Everyone was so beautiful and so happy!

Sent on 28/06/2018

Lori G. · Married on 28/04/2018

Best makeup experience I have ever had!

Simply put, Orly is the best. She is so responsive, any time of day to answer all of questions, no matter how crazy they were. I typically do not wear makeup, but needed to for an event I was going to. We discussed colours and makeup style, and Orly made me feel so comfortable when typically I am not (hate having my face touched!). The makeup looked natural yet beautiful and stayed on perfectly all night. I would not hesitate to use Orly for your makeup for any special occasion, she is so professional and a true artist!

Sent on 08/05/2018

Orly Kahn-Waldman Makeup Artist's reply:

Hi Lori,

I'm happy to do apply makeup for you anytime!!!! I love showing my clients that makeup doesn't need to be heavy to accentuate their beauty :)

Natasha C. · Married on 07/04/2018

Simply Amazing

Orly was such a breathe of fresh air to work with. From my very first contact with her, she was easy to work with. She responded quickly and answered my many questions honestly and professionally. Her make up application was flawless. She made me feel absolutely beautiful. She met every one of my requests. I highly recommend her for any occasion!

Sent on 09/05/2018

Sondra G. · Married on 10/03/2018

Highly recommend!!

Orly is the best! She did my makeup when I was a bridesmaid and I didn't want to take it off! Without saying much she knew exactly what I wanted and made it come to life. It lasted the entire day too!

Sent on 07/05/2018

Orly Kahn-Waldman Makeup Artist's reply:

I'm so happy to hear that.

You and the other bridesmaids (And obviously the bride too!) were all so much fun to spend the morning with. I can't wait to see photos.