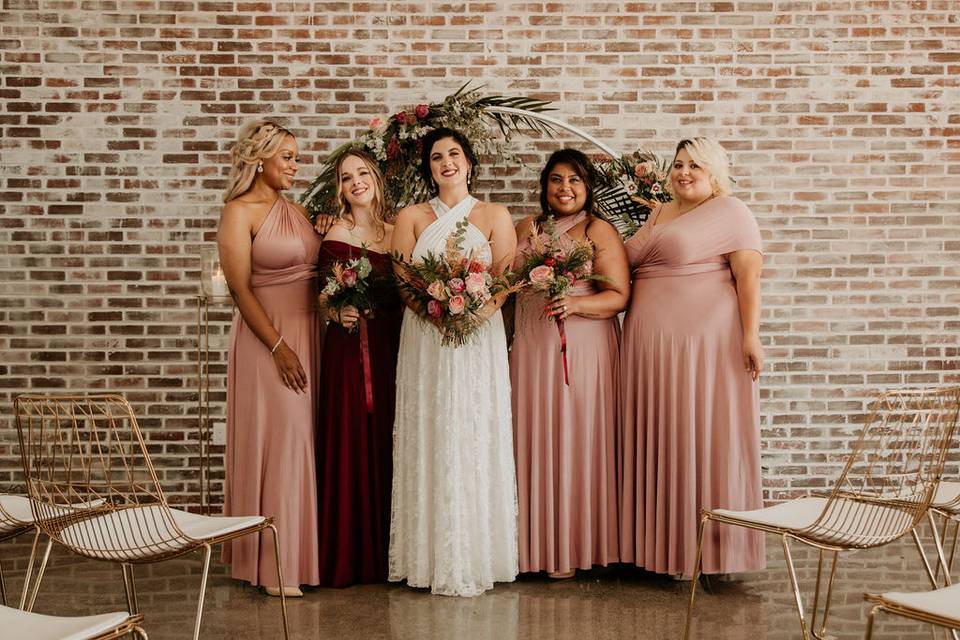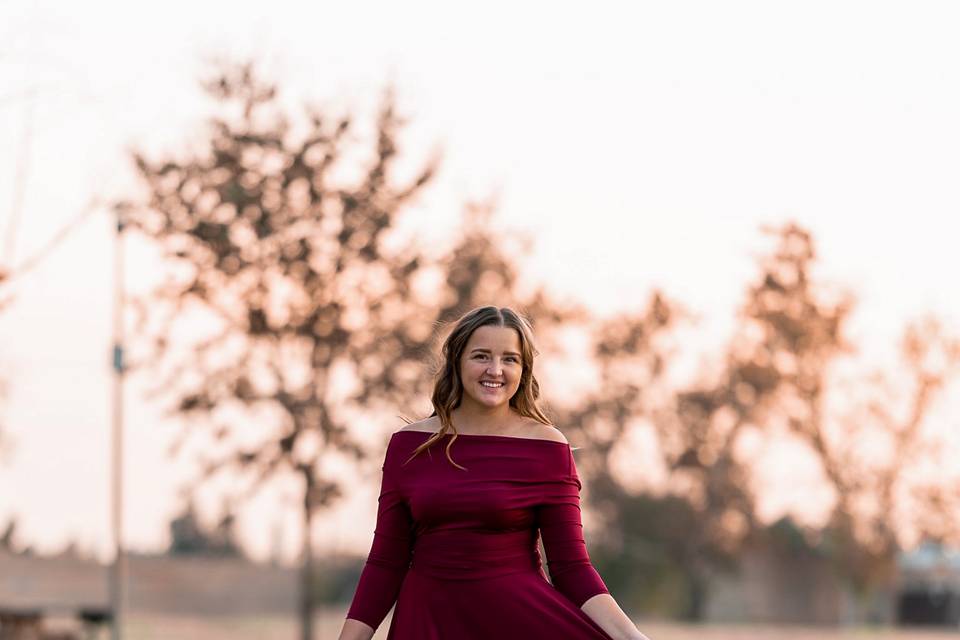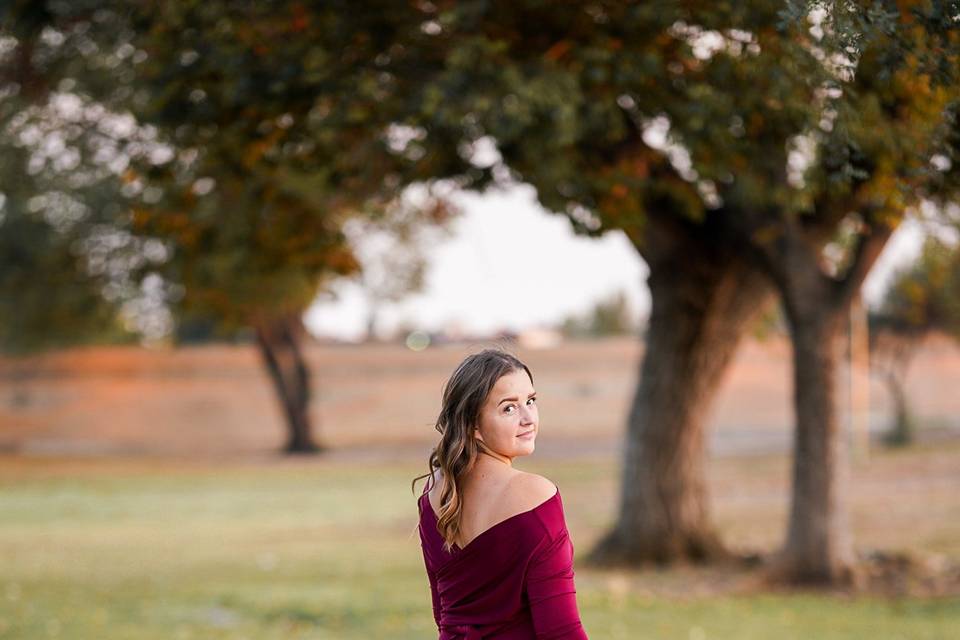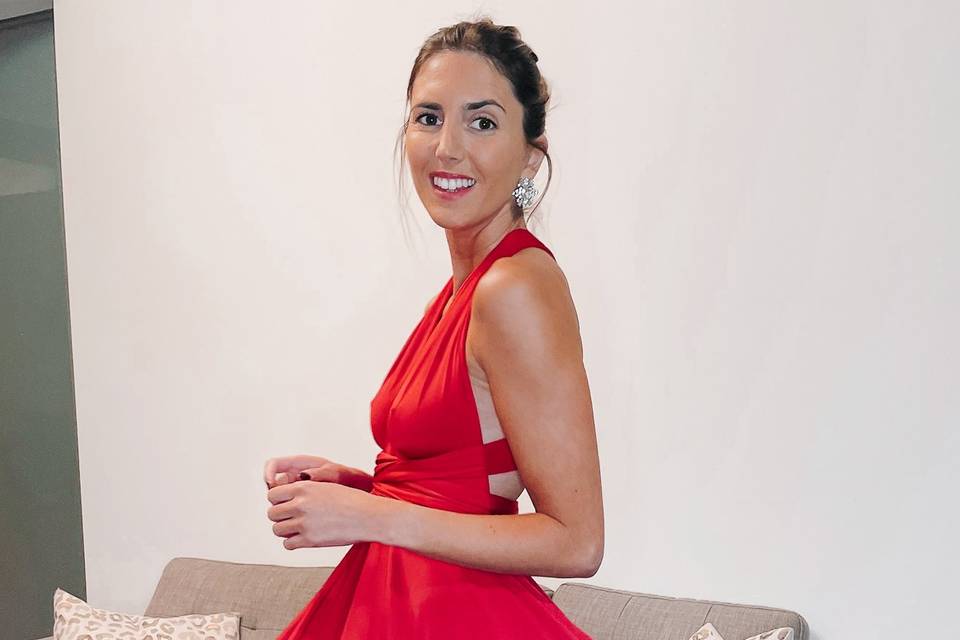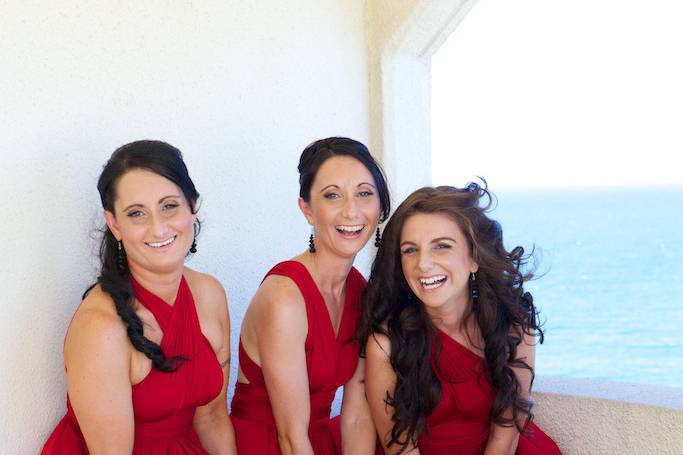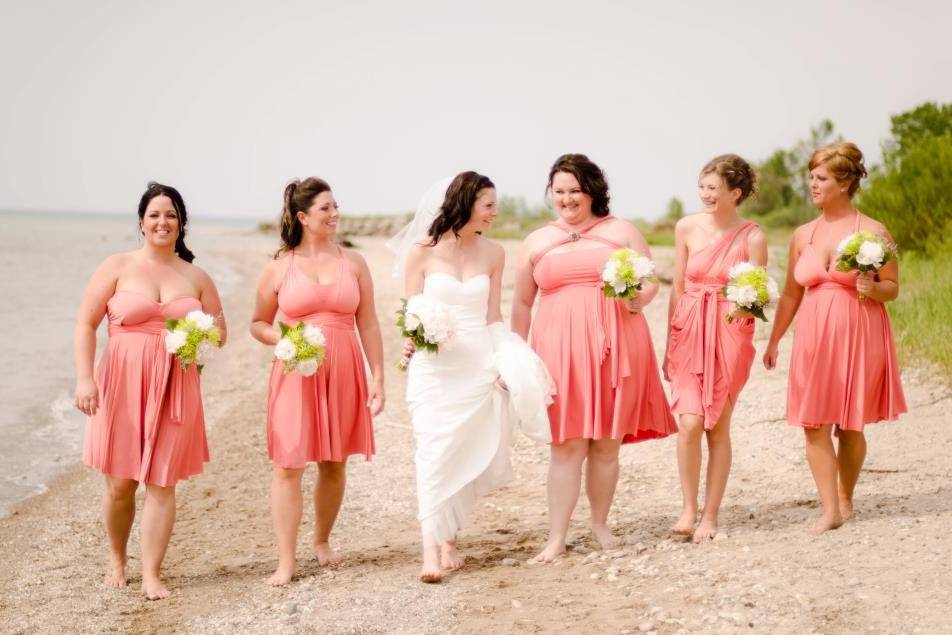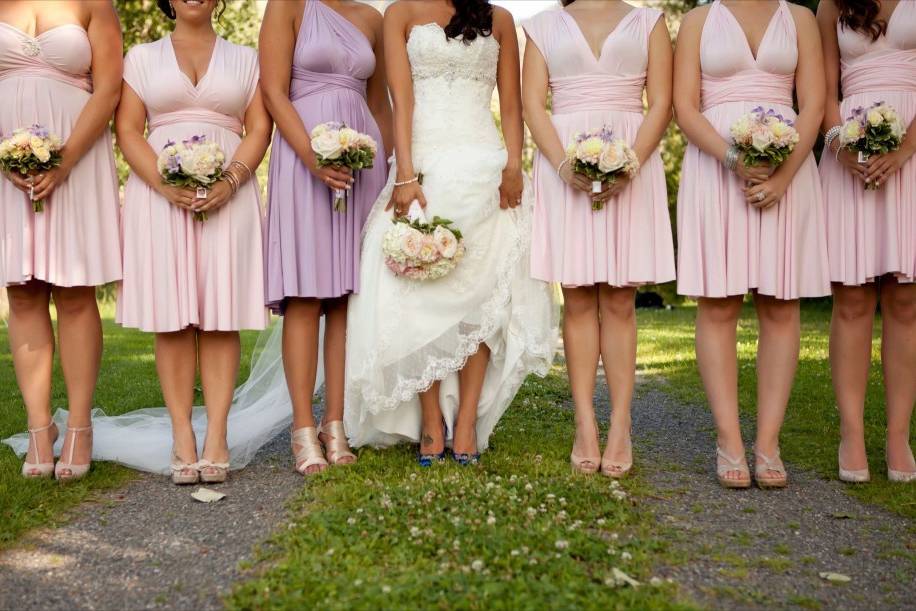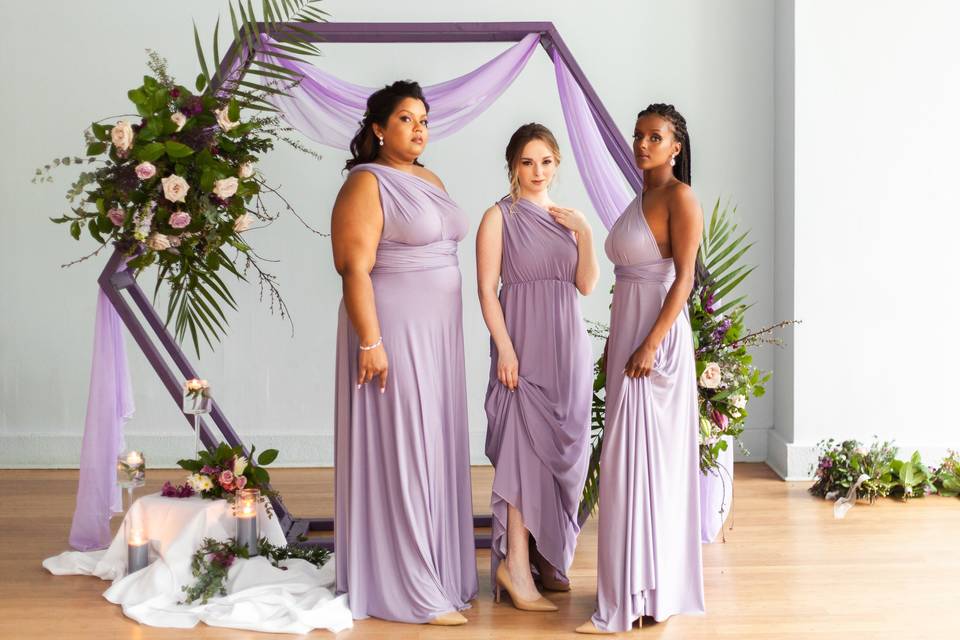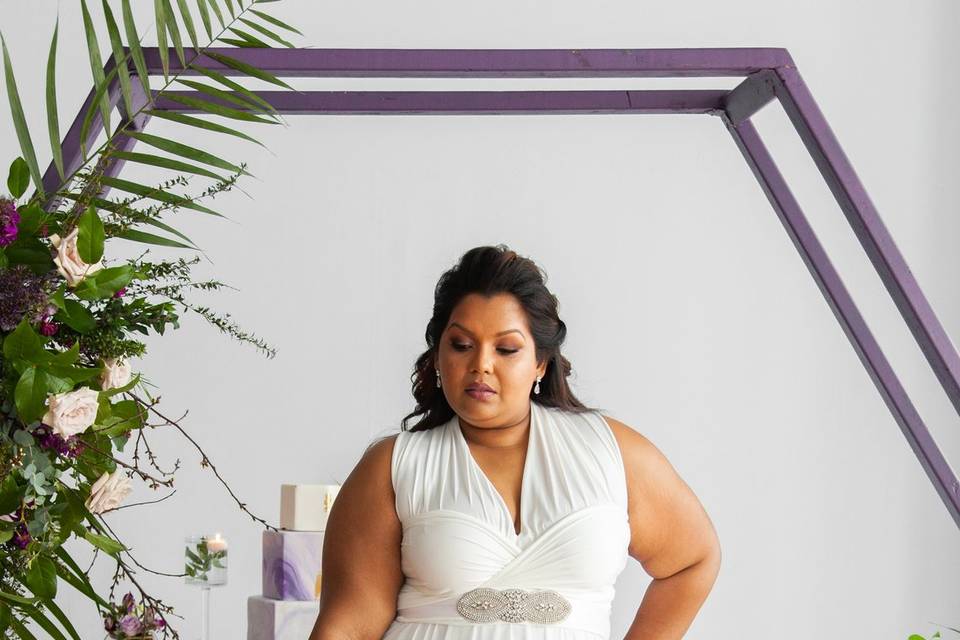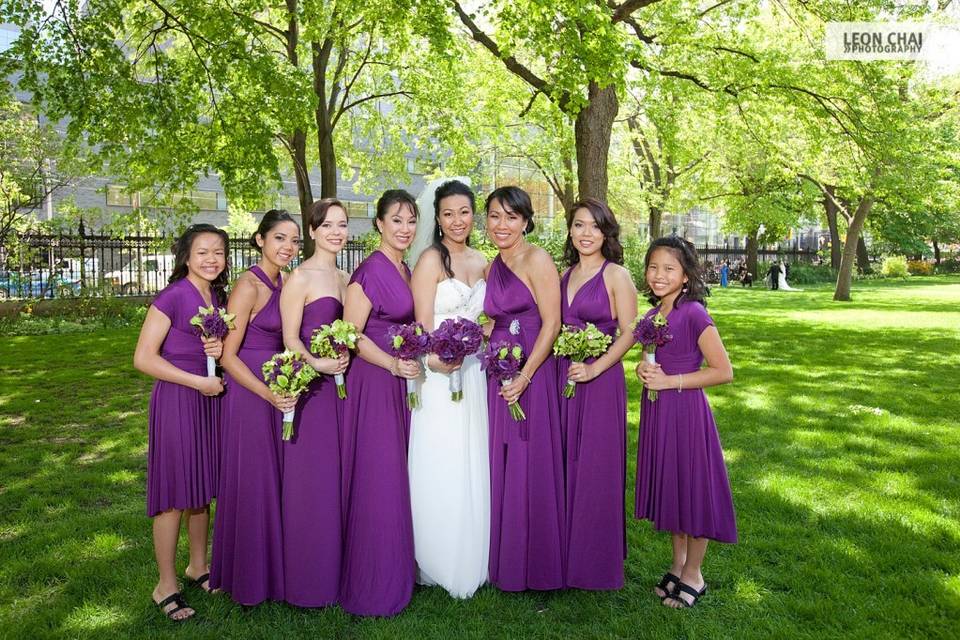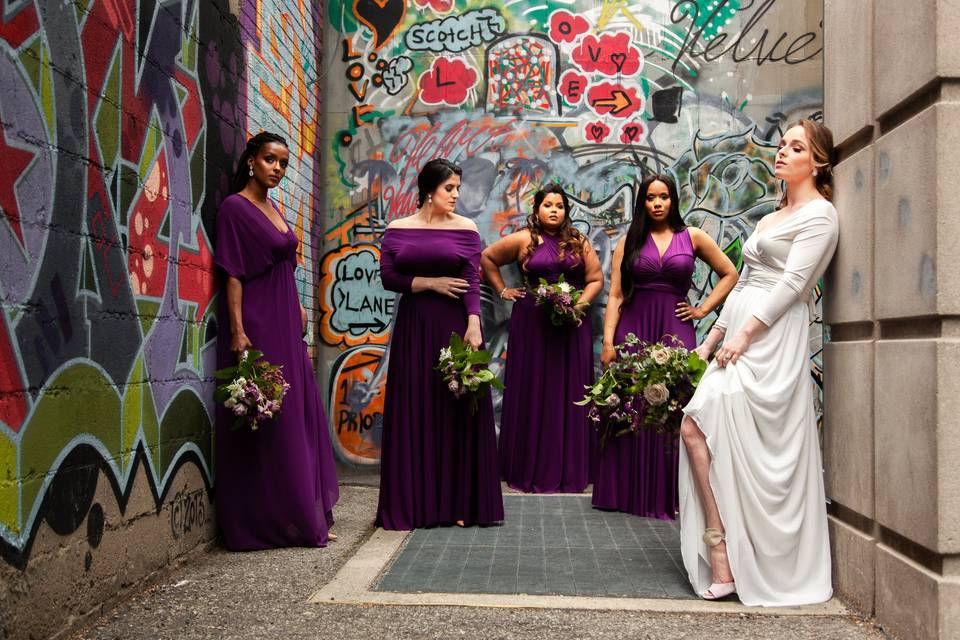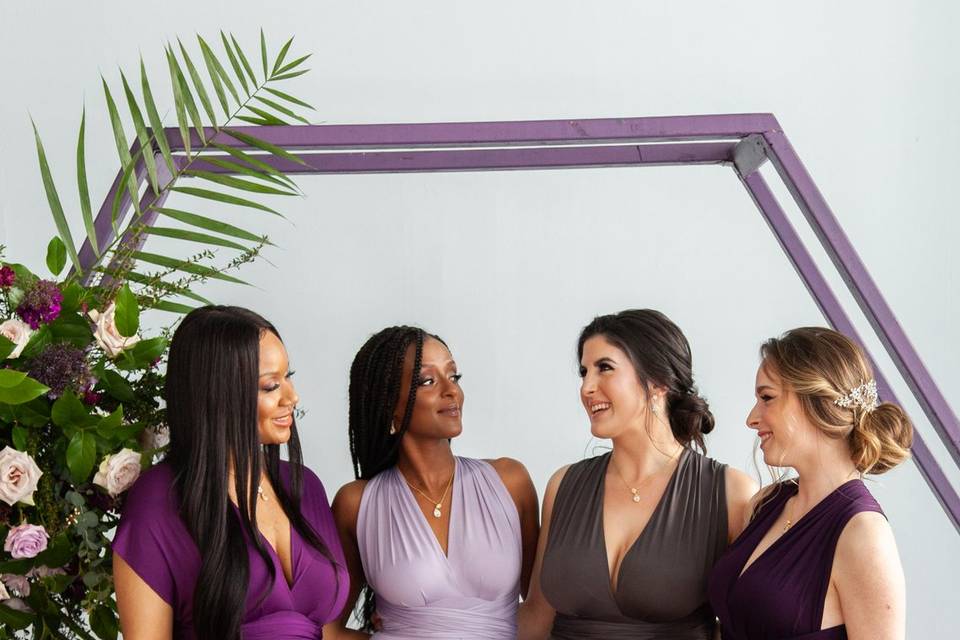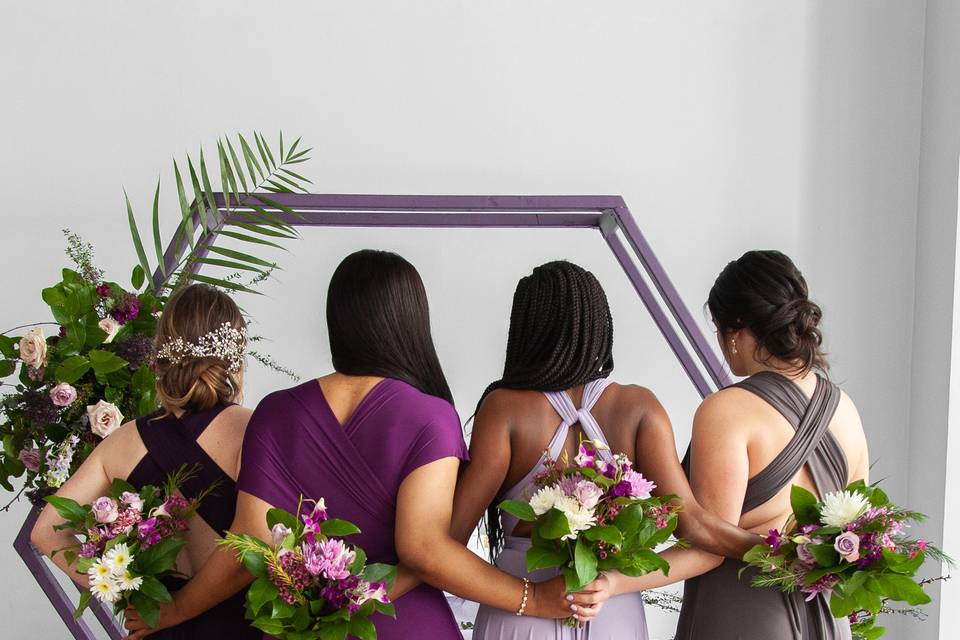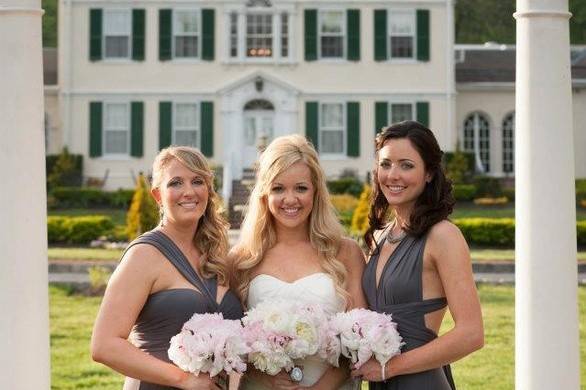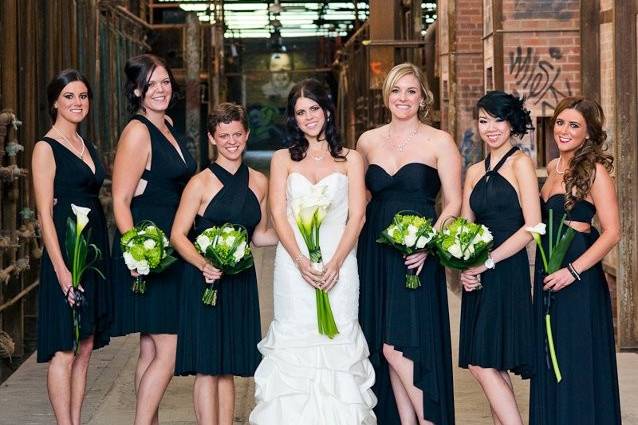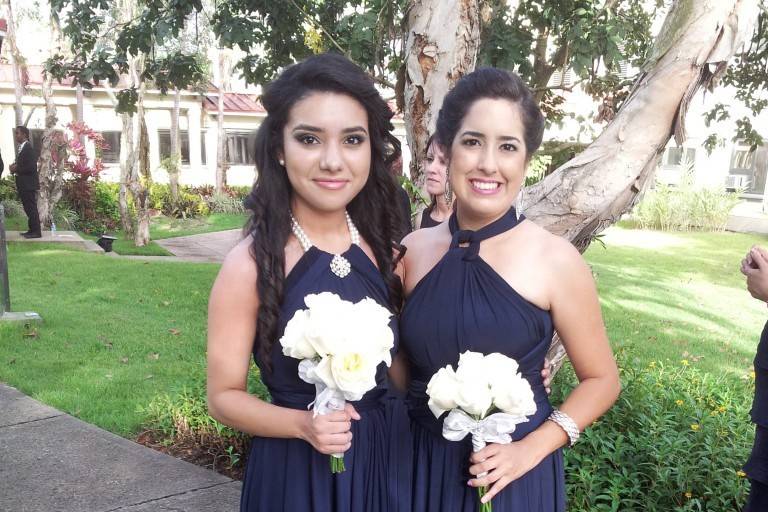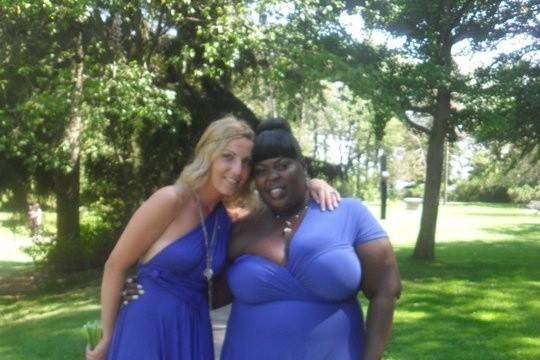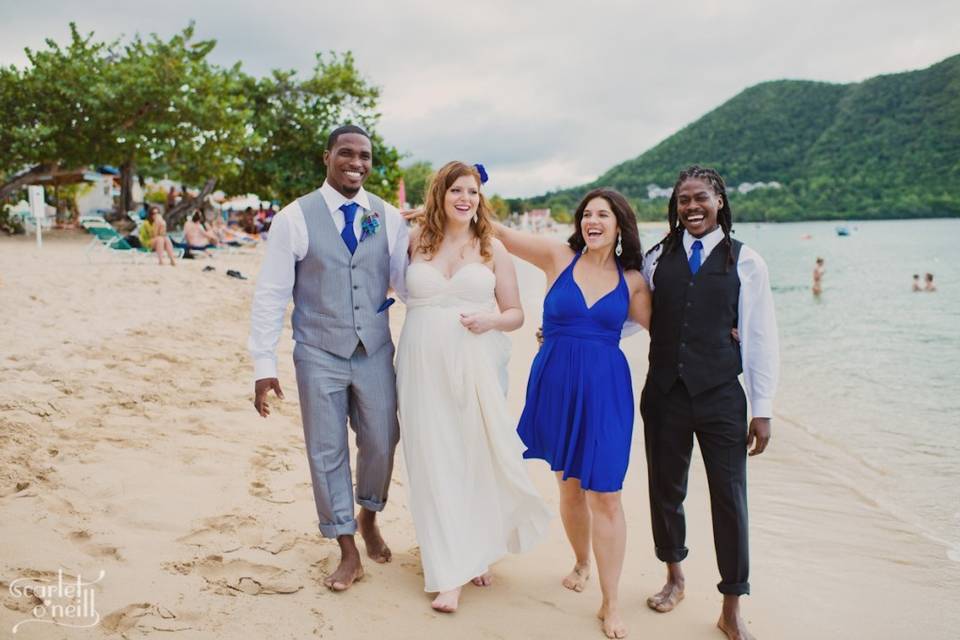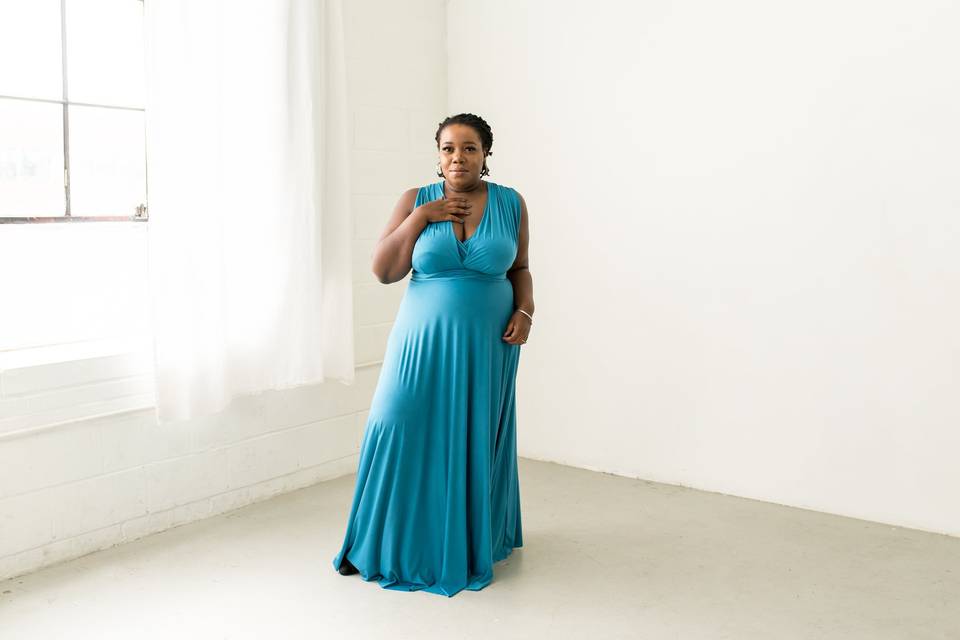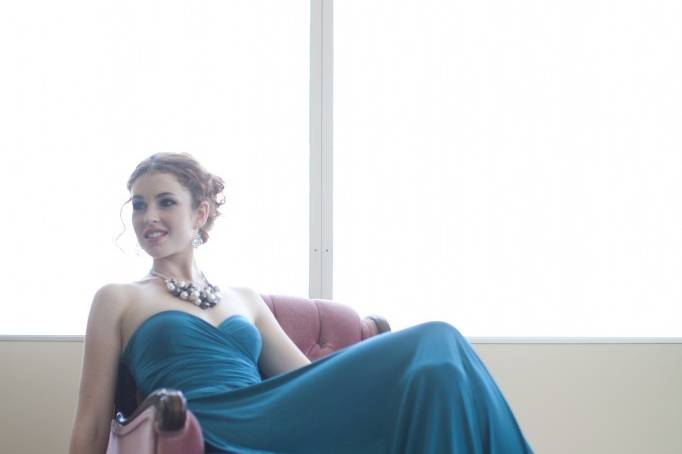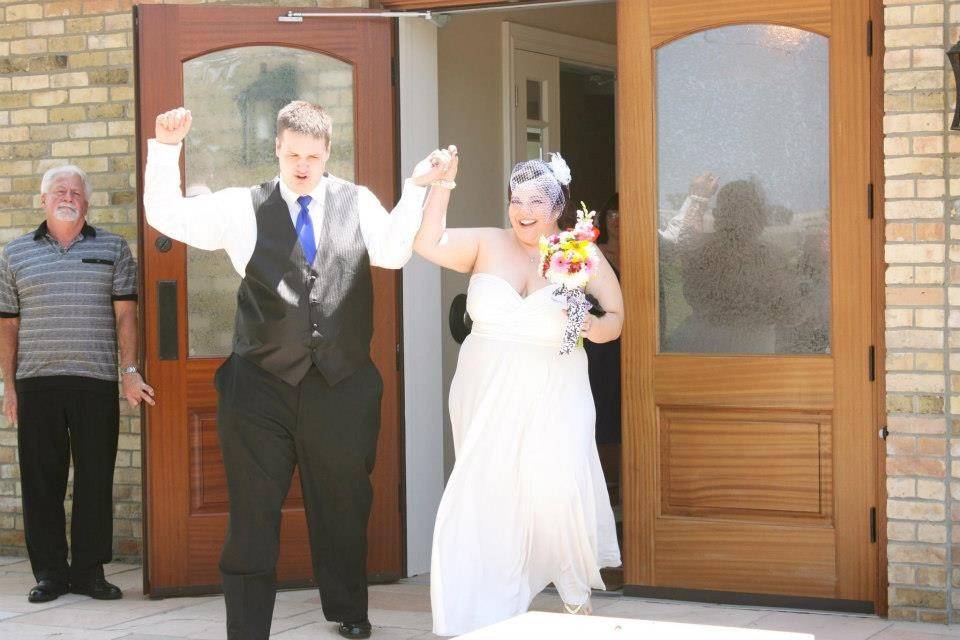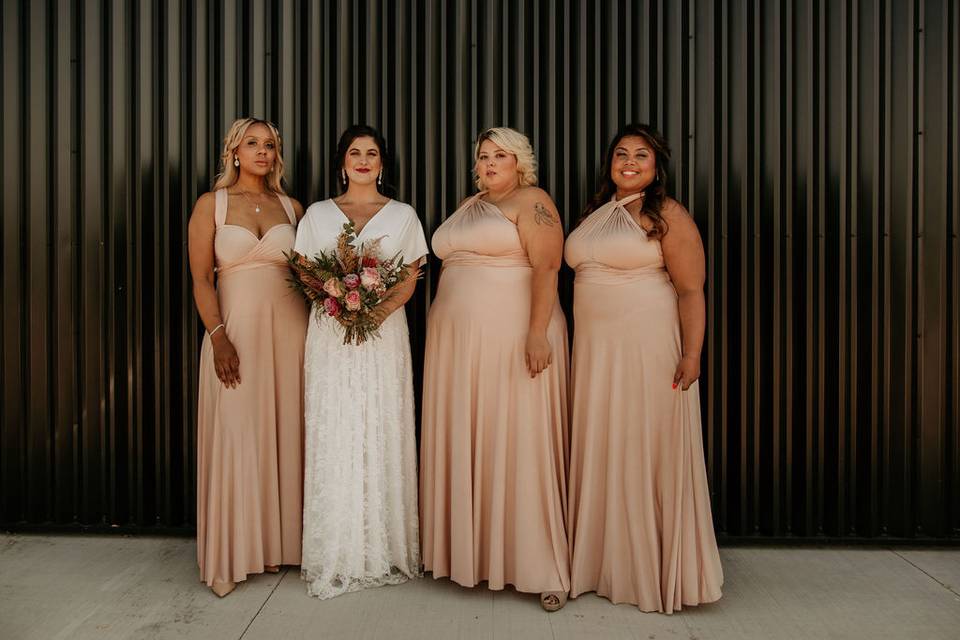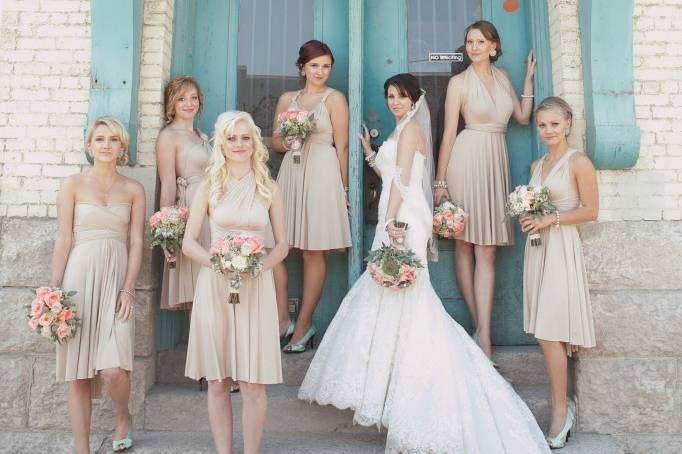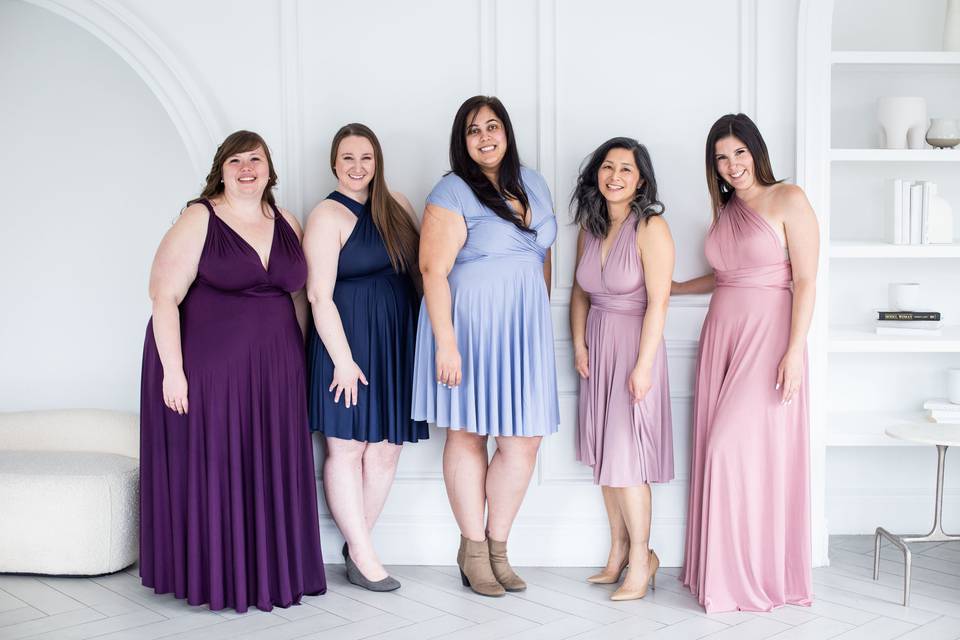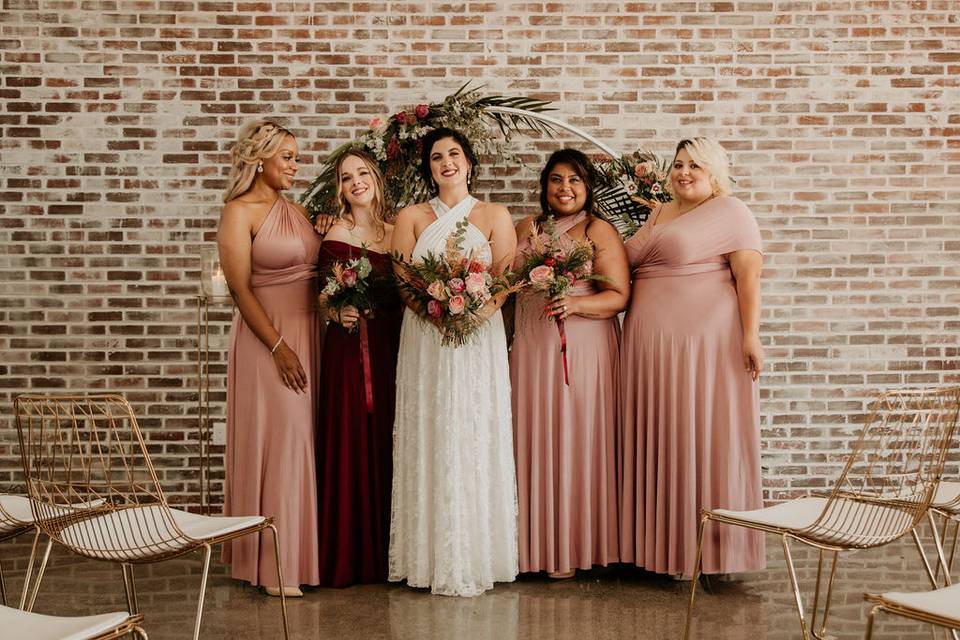 About
Henkaa is a wedding boutique in Toronto, Ontario, offering customizable wedding attire online and at authorized retailers throughout the country and beyond. The company was born from a need for stylish formalwear that enhanced celebrations and empowered the wearer with flexible and multifunctional designs. Henkaa is a brand devoted to designing gowns that may be twisted and turned in several different ways, adapting to the wedding party's silhouettes with ease and sophistication. For to-be-weds who dream of dressing their party in unique gowns that suit their natural beauty, this boutique promises to be the solution.
Services Offered
Henkaa offers a variety of gowns and dresses for weddings and other special events. The boutique carries gowns for the to-be-weds and every member of the wedding party and boasts flexible size ranges to cater to all clients, including maternity styles. The collection features convertible gowns in wrinkle-resistant fabrics. Additionally, clients can shop the boutique's range of accessories, such as jewellery, undergarments, and pocket squares.
Highlights
Clientele
Bride, bridesmaids, flower girls, mother of the bride, mother of the groom
Items Offered
Bridal gowns, formal gowns, jewellery, plus size gowns, undergarments
More information
Which wedding dress designers do you carry in-store?
Which bridesmaid dress designers do you carry in-store?
What is the average turnaround time for a bridal gown?
How often do you receive new bridal gowns?
What is your return policy?
Final sale
Full refund
Partial refund
Any other questions?
Request pricing
Quality of service

4.6 out of 5 rating

Response time

4.6 out of 5 rating

Professionalism

4.7 out of 5 rating

Value

4.7 out of 5 rating

Flexibility

4.7 out of 5 rating
2 User photos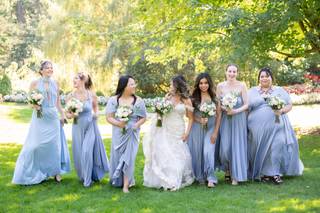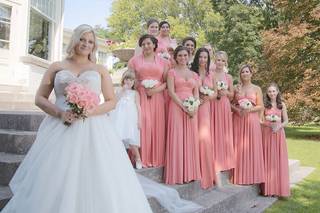 Featured

Yvonne C.

Married on 22/10/2021

Versatile and

I knew immediately when we were planning our wedding that I wanted bridesmaid dresses that could be worn in infinite ways. I was incredibly happy to come upon an advertisement for Henkaa and knowing that they were a local small business made it even better! Sonia was incredibly helpful with answering any questions I had as well as providing suggestions if I was unsure of anything. I ended up purchasing the Sakura Infinity Dresses in Plum Purple for my girls to match our theme and I couldn't be happier! I would highly recommend Henkaa, Sonia and the Henkaa team to any future brides!

Henkaa's reply:

Thank you, Yvonne for choosing Henkaa for your wedding day! You and your bridesmaids looked amazing! We were honoured to help you out and loved the pictures you shared with us. Wishing you and Joshua all the best in married life :)

Ryan

Married on 18/09/2021

Bridemaids henkaa dress

Comfortable and fashionable!!!

Henkaa's reply:

Thanks so much for your review Ryan! We're so happy that you choose Henkaa for your wedding. Have an amazing weekend! All the best :)

Lindsay S.

Married on 27/07/2019

Give yourself time to correct late shipping and order mistakes

Dresses came in 6 weeks after the bridal shop's estimated date (for a total of 12 weeks from the original order date). When the order did come in, there was a mistake. After getting half truths from the bridal shop, I called Henkaa directly. The girl on the phone was not very genuine or sympathetic. They are shipping the correct sized item directly to me. Stay tuned on the outcome.

It has been unnecessarily stressful.

Not sure how or why a simple dress would take as long as my wedding dress to come in. Reasons why from Henkaa were blaming someone else. No ownership.

Henkaa's reply:

Hello Lindsay,

We can understand how stressful wedding planning can be, and we are very sorry to hear that your experience was below the standards we strive to maintain with each and every Henkaanista. Thank you for your valued feedback - we're always trying to improve our processes and honest feedback like yours helps us re-assess and adjust our procedures. We will follow up with management, if you have any additional questions or concerns please reach out to us via email at info@henkaa.com.

Have a great day!
Henkaa

Are you interested?

Request pricing

Jimena M.

Married on 11/11/2017

Best bridesmaids dresses

Beautiful dresses, super versatile and perfect for a destination wedding. I love that each of my bridesmaids was able to show off their personality in the style they chose. It was perfect for each type of body, fresh, and best of all is that they have been able to use it on other occasions.

Henkaa's reply:

Thanks so much for your kind review, Jimena! We're so happy that Henkaa journeyed with you, your husband and your bridesmaids to your destination wedding! All the very best :)

Caitlin

Married on 19/08/2017

Back in Dec 2016, a few of my bridesmaids came in to try on a few dresses at separate times, as we all live so far apart and me being 6 hours north, I could not make it in until the beginning of January. The first problem started with one of the stores associates let my first bridesmaid leave the store with one of the sale dresses (despite knowing all the dresses should be cut from the same fabric, so they all match. Is this not standard practice?! ). Now we had to try to match this colour with other colour swatches, which was another problem because this dress was being discontinued yet I was still able to order them (this was the tender taupe dress) and they were only making one more batch of this colour ( from my understanding). So on the 2nd week of January, I came in with another bridesmaid to try on the dusty purple and tender taupe, and we decided with the dusty purple for her. In total I have 5 bridesmaid, 2 went with the dusty purple 2 went with the tender taupe and the last girl (who was very pregnant and un able to come into the store as she had a hard time leaving her home) was hoping she could make it in within the month to figure out which colour she wanted. As we were leaving the store, Kate (who helped us with our appointment) ASSURED myself (and my bridesmaids who were there) that she would hold back 3 tender taupe dresses ( 1 replacement for the dress that should not have been sold separately to my first bridesmaid , the 2nd one for another bridesmaid who decided on the Taupe, and one of my pregnant bridesmaids who was undecided with her choice but most likely was going to go with the taupe if she could not make it into the store). I was happy leaving, excited that everyone else had their dresses, the first issue was going to be fixed and all was great.

Jump ahead a few weeks to March 1st. Turned out my pregnant bridesmaid could not make it to the store to try the dresses on, so she informed me just to purchase the tender taupe. I called the store back and spoke to Kate as she was the one who helped me in the first place and I was happy with her service ( at that time). This is where things went south, very quickly and I was appalled at the service. I had called the store and spoke to Kate , saying we would like to purchase that last tender taupe dress now. I was told all those dresses were now all sold out. I asked her how that was possible as she PROMISED me they would be there for me and what was going to happen with the other 2 dresses? Kate then said I was supposed to come back to the store and try on the tender taupe dress by the end of February. ( I called march 1st.) I explained to her I did not realize I had a dead line to call and purchase this dress, and if that was the case I would have just bought it when I was in the store back in January. I also asked why had she not called me if this was the case, knowing I was set on this beautiful colour? Kate had scoffed at me on the phone over this comment.. saying she had to many other clients to worry about/ remember. I could not believe it. Here I am, a bride, talking to a boutique who prides themselves for being apart of the wedding industry, and I am laughed at over the phone. I was in shock. I asked what the next step was, or what could be done then. I was then informed she would talk to her manager to see what my options were.

A week later I am told my only option is to switch the colours. The only dress they ordered was my second bridesmaids tender taupe and didn't even order one to replace the first bridesmaids dress (the sale dress they sold her), which was their mistake in the first place.

I was not happy with this choice. At this point I have already decided on my grooms/groomsmen's attire, my floral arrangements/ flower colours , linen colours etc. based on my choice of my purchases at Henkaa. ( Please just put yourself in my shoes and imagine being a bride and being told this?! I didn't know what to do! )

My MOH then helped me out, as I was to upset. I did not want to call the store back, as I was already laughed at over the phone. My MOH called the store back and spoke to another manager Rebecca, who was now trying to help out my situation. Jess informed me, that not once did Rebecca apologize for my situation, or how the other employee treated me over the phone. This just added to my dissatisfaction.

Samples were sent out to me, showing me what was going to be replacing the tender taupe. Which I did not want. I appreciated the effort but I had already spent a large sum of money on deposits for other parts of my wedding BASED on this colour. Communication back and forth with Rebecca was terrible. Many times I would call the store, leave messages or send emails with no replies back until I sent another follow up message or phone call asking why I was not being answered. The only time Rebecca did apologize was when she took roughly 2 weeks to respond to me, saying she was off sick ( which I can understand, and appreciated the apology).

I was then informed that another bridal party with the tender taupe dresses wanted to return them and that I might possibly be able to have theirs. I was beyond happy hearing this! Of course it was not a for sure thing until the dresses were sent back to the store and they were inspected, but by this point ( mid April) I did NOT have the time to be able to find other dresses for my bridesmaids as my wedding is in August! I had asked Rebecca at this point to please keep the returned dresses at her store, as well as my second bridesmaids tender taupe dress that was originally ordered and coming in, so we could colour match them and inspect them and make sure they are the colour I wanted ( as at this point I was not happy with my service and did not want to get screwed over again ). I was then informed my second bridesmaid received her dress through the mail. Again I was not happy. I left Rebecca a message and an e-mail asking why Jenna's dress was shipped out when I asked it not be and my message was NEVER returned. Roughly 2 weeks later Rebecca messaged me saying one of the returned dresses arrived along with an apology saying she was sick and that's why it has taken so long to get back to me ( but she ignored my question and never answered me as to why my second bridesmaids dress was sent out ). Because of this I felt as though the associates did not want me to come into the store. I felt they just wanted to send out the dresses by mail and be done with me. So, I then informed Rebecca that I would be coming to the store in a few days. She replied that she would not be there. I then drove 6 hours to Henkaa to match the dresses that my bridesmaids had and return one dress. I settled with them being slightly off in colour, as only 2 dresses were from the same swatch. I settled because I just wanted to buy the last dress and be done with my experience with Henkaa. This is where I met Grace. I felt terrible that Grace had to deal with a situation she knew nothing about. Both Kate and Rebecca were not in the store, or there when I came in. Again, I felt like they just didn't care to have to 'deal' with me. ( Of course I understand they don't work 24/7, but with the issues I have had this whole journey, it would have been nice to have some sort of good customer experience, dealing with the two associates I had been dealing with for almost 5 months). When I came in that day, Grace saw to me right away. She explained she was given a brief run down on what was going on and also apologized many times through-out our conversation. I left paying for the dress, along with a refund on the first dress mix up ( as she was supposed to received a discount when she purchased her dress back in December, which she never received ).

SO all in all I'd like to finish off by saying I never thought I would receive such terrible service from Henkaa. I would have thought such a small, blooming business such as Henkaa would pride themselves in customer satisfaction. I even wanted to buy the white Sakura convertible dress with the lace overlay for my bridal shower / honeymoon and didn't even think twice about it when I was leaving that last day. I was crossing my fingers that those dresses would look great side by side, and that them being slightly off in colour didn't look noticeable.

I hope no one else is treated the way I was, and that promises aren't made when they can't be kept. Weddings can be VERY expensive, I'm sure everyone knows, so when big mistakes like this happen it can be EXTREMELY stressful for a bride when she has already forked out money based on colour choices.

People are shocked when I tell them the struggle I went through with this store. I will surely not be recommending Henkaa to any of my friends solely based on the customer service, especially those who are planning their weddings in the future.

Also, when I spoke about my dissatisfaction to someone else at the store, they apologized for the challenges I went through and offered me a $50 gift certificate for their store. Safe to say I was appalled, as $50 doesn't even cover half the cost of one of the dresses each of my bridesmaids purchased, or even put a dent in the fuel I spent to go back to the store to make sure I received all the dresses.


April A.

Married on 03/09/2016

My bridesmaids wore Henkaa dresses and not only were they WAY cheaper than any dresses we looked at, they were stunning! We bought navy and each girl tied their dress a different way. The resulting look was beautiful and I'm so glad we bought dresses that the girls can all wear again, no matter the occasion.

Jessica T.

Married on 29/09/2018

Great dresses

The dresses all came in together with no issues and looked amazing on each of girls as they were all different body types they never wrinkled either

Henkaa's reply:

Hi Jessica, thanks so much for your kind review! We're so happy to hear that you and your bridesmaids were happy with your Henkaa dresses!

Senait

Married on 16/09/2017

I heard about Henkaa through a friend who got married two years ago and now that I am getting married I wanted to see if I could find my bridesmaids dresses in my theme color and I did. The Sakura dresses are a perfect match for me. Service was amazing, very informative and price is unbeatable for such great quality and versatility. I would highly recommend Henkaa to anyone getting married.

Nicole

Married on 08/07/2017

Amazing customer service, beautiful dress, and extremely affordable.

I couldn't be more pleased that I chose Henkaa for my bridesmaids' dresses. They all loved it so much because you can convert to any style and you can use it for other occasions. I loved it so much that I bought one myself; albeit in a different colour of course! The stylists, especially Kate, were extremely helpful in showing us all the different ways of wearing the dress and also instructed us on the easy alterations needed (simple cut) and how to care for it after (includes a mesh washing bag).

All in all, amazing.

M&L

Married on 23/04/2016

Deciding on my bridesmaids' dresses was one of the easiest decisions I made throughout the wedding planning process! I had a relatively large bridal party for my April 2016 wedding and knew organizing a full day for 8 women with busy schedules would be stressful and the bride makes the decision anyway. So save everyone the time, I chose the Sakura Midi in Plum Purple and emailed my bridesmaids the link for them to purchase the dress online at their convenience. What's great is that they often have sales and since I made the decision early during my year long engagement, it gave the girls time to wait for the deals. My MoH kindly co-ordinating the purchase of all of the dresses, which I would strongly suggest so that it ensures that all the girls have the dresses. The fabric was perfect as it's flexible and flattering for every body type (even moms-to-be in case my bridesmaids were expecting as you never know what can happen in a year)! Another thing to note is no need for alterations with the midi style, which is fantastic since nobody wants to spend money on alterations! We have our wedding pictures back and WOW - the colour is just stunning in the photos! My guests also kept commenting on how they loved the different styles that each girl decided to wear and it wasn't your typical "bridesmaid" dress. The downside would be that good undergarments are required! Aside from that, my girls were all gorgeous and it was a perfect choice for the big day!
Awards
Deals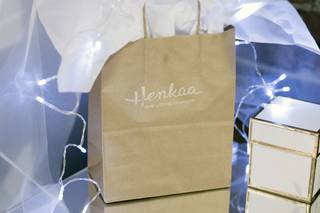 Gift
Buy a Sakura or Iris Dress, get FREE gift
Visit any an authorized wedding boutique listed in our preferred vendor list and get a free gift when you purchase any regular priced Sakura or Iris dress.
(Expires December 31, 2022 or while quantities last. One free gift per regular priced Sakura or Iris dress purchased.)
Events
Exposition
Henkaa at Canada's Bridal Show
Visit Henkaa at Booth #327 at Canada's Bridal Show in Toronto!
We'll be showcasing our convertible dresses that make it easy on your bridal party to find a good fit and look fabulous at the same time.
Our dresses:
can be wrapped into different necklines and styles to suit each person's unique style while still looking cohesive for gorgeous pictures
are size flexible up to plus size 24 - you won't have to drop $$$ on alterations
are machine washable and wrinkle resistant for easy care
can be worn again after the wedding for different events both casual and formal
We're a small local, Toronto-based company and all of our dresses are handmade in Canada.
For more information visit henkaa.com or find us on instagram @henkaa
To get tickets, visit the Canada's Bridal Show website:
https://canadasbridalshow.com/the-show/show-info/
Date:
From 13/Jan/2023 to 15/Jan/2023 Schedule 17:00 - 06:00
Location:
Metro Toronto Convention Centre North Building, Hall A & B 255 Front St. W Toronto, ON M5V 3L9, Toronto, Ontario
Meet the team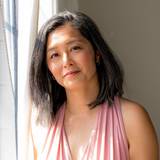 Sonia
Co-Owner & Managing Director
Hey, I'm Sonia, and I'm on a quest to make life less stressful and more joyful. Henkaa has helped me do more with less, live simply and enjoy more time with family and friends. Henkaa's late Founder Jo was a great friend of mine, and she wore her first convertible dress to my wedding as a guest. I was hooked and I joined the Henkaa team. I love helping busy women like you and your bridesmaids look and feel good on your own terms - so you can stress less and celebrate more!
Map
700-15 Gervais Drive - HEAD OFFICE M3C1Y8 Toronto&nbsp(Ontario)