Reviews for Dean Vince DJ + Imaging
Awards
10 User photos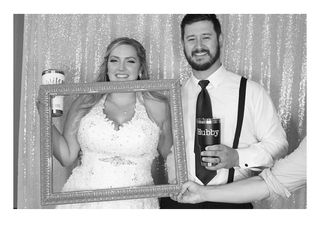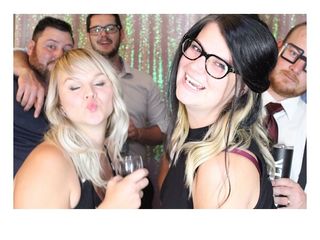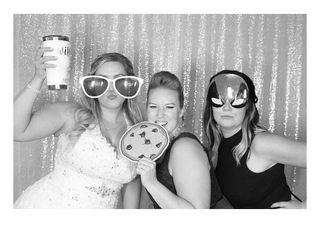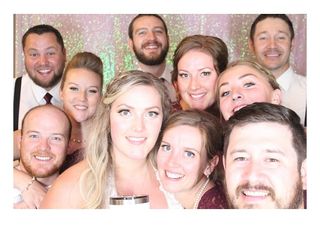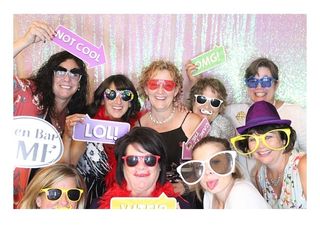 Featured

Deanna Durocher · Married on 24 of August of 2019

Absolutely Excellent

Dean was outstanding! He was amazing to work with and did such a fantastic job on reading the crowd. He had our wedding dancing ALL night! The photo booth was so much fun and such a hit for all ages. I can't Thank Dean enough for how incredible the night was.

Sent on 26/08/2019

Paula Lee Fedoruk · Married on 06 of October of 2019

Fun, cooperative, thorough, experienced

DJ Dean Vince did and outstanding job at my daughters wedding. When you hire Dean Vince you get Dean Vince not someone that is representing his company. The dance floor never emptied, and I mean never!!!! Today is Tuesday and I am sitting at my desk at work and I hear people behind me still talking about how fantastic the DJ was! Thank you Dean!!!

Sent on 15/10/2019

Rikki Lamb · Married on 26 of September of 2019

Dean Vince DJ Services - Excellent

Dean Vince DJ Services did not disappoint. He was very professional, funny, and easy to work with. He accommodated last minute changes and kept us informed and up-to-date throughout our planning process. He uses a platform that easily allows you to enter music and details about your wedding, so nothing is ever missed. The platform also contains song suggestions if you are stuck. Dean knows how to read a crowd and can gauge what music to play to keep the dance floor full all night. He also played all the music requests our guests asked for which kept everyone in party mode. We feel that he went above and beyond for our wedding.

Sent on 13/10/2019

Seth Hennig · Married on 10 of August of 2019

Dean is amazing

Dean is a great guy, and an amazing DJ. He is super professional and very flexible. I highly recommend him!

Sent on 19/08/2019

Katerina Jensen · Married on 29 of July of 2019

Absolutely Amazing!!!

We hired Dean for our reception party and I cannot recommend him enough! From the very beginning, he was super helpful and listened to everything we wanted. The music selection was everything we had asked for and so much more. He was truly the life of the party!

Sent on 13/08/2019

Lacey Boucher · Married on 13 of July of 2019

Fully satisfied!

Dean worked with our crowd and was professional, personable and would recommend him for any event!

Sent on 22/07/2019

Valerie Kosik-Sawyer · Married on 25 of May of 2019

The best dj

From the first email to the final cleanup of the night of my daughters wedding Dean was awesome. Professional in every aspect. My daughters Mother and Father in law are being asked everyday who was our DJ and for his contact info he is that good!! Absolutely worth every penny!

Sent on 31/05/2019

Dean Vince DJ + Imaging's reply:

Thanks so much again Valerie for having us be a part of your daughters special day! We had so much fun and it was a pleasure to work with and know you all. Thanks for this and I hope to see you again for future events! :)

Dean

Adeline Wong · Married on 20 of October of 2018

Look No Further - Best DJ Here!

The last thing you want to do on your wedding day is worry over the little things. Vince took all that stress away. Having Vince at our wedding was one of the best decisions we made! He was flexible, accommodating, and boy does he know how to read the crowd! Vince was extremely professional when we first sat down with him to discuss specific timing of music. He offered us great suggestions and just shared so much of his expertise with us.

We cannot thank you enough for sharing our special day with us! Thank you!!

Sent on 29/03/2019

Dean Vince DJ + Imaging's reply:

Hi Adeline! Thanks so much for this!! Your wedding was so amazing & unique and we loved being a part of it. All the best to you and Justin! :)

Neil Rosychuk · Married on 01 of September of 2018

The Perfect Wedding DJ!

My wife and I hired Dean Vince to provide music at our wedding reception and we were very impressed.

From the beginning, Dean was the most professional and organised of all the DJs we interviewed, especially his online wedding planning form where you can input all the info and musical requests for the day. The fact that he had the second lowest price of all the DJs we interviewed was just a bonus.

Dean was so accommodating, both in meeting with us before our wedding and fulfilling all our wacky requests, and on our wedding day. He played every song we had asked for, played all the songs that our guests requested almost as soon as they asked and played a couple of special songs for us right at the end of the evening that we hadn't told him about but that were perfect for us. I especially appreciate him setting up and starting the music for cocktail hour despite me forgetting to pay him the remainder of what we owed him ahead of time.

Dean brought professional, high-end equipment. The speakers sounded great, the lights made the dance floor look great, he had all the songs we wanted (and many more that everyone enjoyed) and everybody at our wedding had a great time dancing for hours! We would not hesitate to recommend Dean to anyone who needs a DJ for their wedding.

Sent on 21/09/2018

Dean Vince DJ + Imaging's reply:

Thanks so much Neil!! You guys were easy to work with and awesome to party with! All the best to you!

Christopher · Married on 25 of August of 2018

Just go with Dean! (Okay, you can read the whole review, too. ;) )

We met with Dean a few months before the wedding to finalize the details. Made a good first impression and was keenly interested in us, how we met, and what we had in mind for our wedding reception. He walked us through his interactive webpage that allowed us to select certain songs for our Reception and left us be from there. Closer to the date, we sent along a finalized "must play" list that he was really good at making available.

Dean was great at the Reception. We showed up and he was all queued up and ready for us. He fleshed out his music selection to accommodate our Western theme, and even managed to pull up some interesting requests on the fly for some tricks our MCs had cooked up, plus rigged our slideshow in through his sound system. He brought all the necessary gear and was keen and quick to tie in his connections to the existing infrastructure for seamless & integrated sound. No issues with the wireless microphones, no hiccups during speeches or first dances, we're hard pressed to find anything in his service that was not to our satisfaction. He played a good mix of tunes based on the direction we provided him and what our guests asked for. We asked he use a respectable volume due to the large number of children in attendance and he was good at allowing the volume to be kept so folks could still talk to one another throughout the evening. At the conclusion of our Reception, he was packed and away without a fuss.

It was so nice to work with a mature individual who could adjust to our needs, making our day truly about US, and not just the beat. Professional, easy to work with, he remained approachable by us and our guests throughout the evening and felt like part of our evening instead of just a guy in the booth. The great thing with Dean Vince is the fact of that's who you're getting - Dean Vince. The guy takes pride in his business, and so you get that more personal level than you might expect with a chain or large volume DJ. That was important to us. So, if and when we do our next big event, we won't even be shopping around, we're calling Dean!

Sent on 31/10/2018

Dean Vince DJ + Imaging's reply:

This is amazing Chris, thanks so much for your kind words! Can't wait to play for you guys again sometime! All the best to you both!