Reviews for TRU Conference Centre
Awards
52 User photos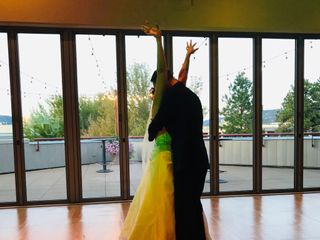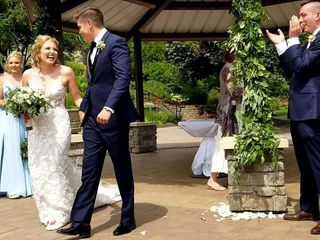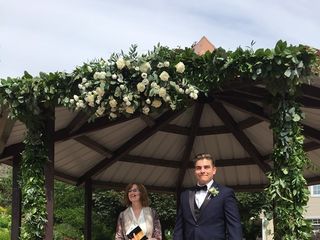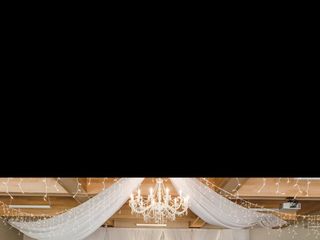 Featured

Victoria Odland · Married on 22 of June of 2019

Amazing people, Gorgeous venue

They are quick to respond, reliable, and so easy to work with! Made planning easy and a beautiful venue. We couldn't have asked for more! We worked with krista and she was amazing! The whole experience was wonderful and went very smoothly!

Sent on 26/06/2019

TRU Conference Centre's reply:

Hi Tori & Nolan,

Thank you for the wonderful review. You and your families were such a pleasure to work with. Even though it rained everyone remained so positive and you didn't let it put a damper on the day. I could really feel the love among your friends and family. You and Nolan are so lucky to have such a special bond and supportive families. We wish you all the best in your future as husband and wife, thank you for allowing us to be a part of your special day. - Krista

Elise Getting married on 06/06/2020

Unfortunately a bad experience

Let me start by saying Krista, the coordinator was great.
She answered all my questions but I'm still giving a poor rating based on events that transpired (out of her control so not blaming her). Here's the background to it all...
We signed a contract with TRU back in February 2019 for our wedding on June 6, 2020. They had 3 tiered all inclusive options, we picked the 'Lavender' package. which worked out to be $58 pp before taxes/gratuity.
We were expecting to receive the updated 2020 brochure with slight increases, however TRU completely revamped their whole wedding format and there are no packages anymore. It's a la carte style so it's more flexible which is great. But we signed for a package at a certain price and I added up everything we were suppose to get with the original package compared to the new format and pricing and without exaggerating it works out to be $108 pp!!! That's 50% more! So I'm thinking okay that's fine going forward for other couples signing up but we have already signed our contract. I contacted Krista (it took a couple days for a response as I'm assuming their trying to figure out the best response and do some damage control). The response was annoying, saying minimum wage has increased, food quality has gone up and the flexibility of our new format is what brides want....At the end they admit the price increase is significant but that's what it is and they will not honor our agreement.
Now if the tables were turned, that wouldn't fly. We had already sent out our 'save the dates' as everyone invited to the wedding live out of town. And some of our guests had booked their accommodations. Plus majority of our vendors were confirmed.
So I told her we need our deposit back asap and that is completely unacceptable as most of our entire wedding budget would have to go to them now. I had everything planned out and on budget (with a bit of wiggle room for expected 'slight' price increase). The contract says prices can change without notice but they completely changed the whole format, nothing in the contract about that or getting rid of the package all together. And a 50% increase is ridiculous!
I received another email trying to smooth it all over with some discounts (I'm thinking well why wasn't this offered to us in the first place and if your 'hands are so tied' why are you able to offer these discounts. Even with the discounts we'd still be over budget by a lot and that would mean, no decor, flowers and dj. At this point even if they gave us the price we agreed on I wouldn't take it as it's too sketchy and unprofessional. I'd be worrying for the remainder of the time what their going to cheap change us on and are they going to skimp on quality. At the end she agreed to give our deposit back and be done with them.
I think they realized they have a good thing going, such great reviews and they knew they could up the charges. Which is totally fine but any couples that booked in during this transition should be 'grandfathered' in. I spent so much time and energy on it all, I'm super disappointed in them. Not what I expected from a top University and just goes to show how money hungry people are. They know they'll find another couple to book our day and pay the full amount.
But in the end I think this is way better for us. We were contemplating eloping the whole time but decided to have a wedding and we were happy with it but now I'm relieved in a way as well.
Best of luck brides xoxo

Sent on 11/07/2019

TRU Conference Centre's reply:

Hi Elise,

I am sorry to hear that after many conversations our venue is not the right fit for you. As you noted, we normally do have fantastic reviews, and we are known for our customer service and value. We regret that you were not satisfied with our pricing and we wish you all the best in the future.

Kind Regards,

Krista Stoesz

Lisa Petel · Married on 20 of July of 2019

Truly Amazing!!

Our day turned out amazing!
Any concerns were addressed right away and the amazing help I had with the staff and coordinator were very welcoming
I couldn't have asked for a better day!!!
Truly amazing!!!!!!!


Sent on 29/07/2019

TRU Conference Centre's reply:

Hi Lisa and Glenn,

Congratulations again on such a beautiful day! It was a pleasure to work closely with you and your guests to ensure all the of your wedding day needs were met. During your ceremony I could just feel the love and the pride in the room as all your closest friends and family watched you two get married - truly a special moment. I wish you and your little family all the best in the future.

- Krista

Dylana Milobar · Married on 13 of July of 2019

Gorgeous venue!

My husband and I got married mid-July at the TRU Horticulture gardens, and it was better than we could have imagined! The floral environment makes for awesome photos, gives guests something to browse around and look at while they wait, and the added shade made a hot day enjoyable and comfortable to be outside. To top it off- the organizing team was very easy to work with, set up everything exactly how we wanted, and didn't make us feel like we had to rush out of there after the ceremony was done. 10/10!

Sent on 19/07/2019

TRU Conference Centre's reply:

Hi Dylana and Jeremy,

Thank you for the wonderful review on our team and venue. I am so pleased to hear that our beautiful Horticulture Gardens was even better than you had imagined. Helping you to plan your ceremony was an absolute pleasure and I wish you guys nothing but joy, love and happiness as you build you continue your life as Husband and Wife.

Cheers,

Krista

Samantha Bryant · Married on 15 of June of 2019

Overall it was very good

The beginning there was some issues with how many coordinators I was dealing with, but when I dealt with Krista at the end it was great, she was extremely helpful, and very fast with her responses. The day of the wedding, there was a small issue with one of my add ons, but it want a huge deal. The rehearsal dinner was okay, but it was very specific on numbers so we had just enough for everyone to eat. Overall it was great, very organized, and the food the night of the wedding was amazing. Number one thing every guest loved. As for the gardens they were so beautiful, I barley had to do a single thing to them, and they looked perfect. I would have like for them to sweep the isle, as a lot of sticks/dirt Etc went on top of my dress, but again a small issue, for how perfect it was.

Sent on 18/06/2019

TRU Conference Centre's reply:

Hi Samantha,

Thank you so much for the wonderful review. I really appreciated working with you and your beautiful family to create your perfect day. Thank you for the feedback in regards to the Gardens, we will look into this for future ceremonies. I sincerely wish you guys nothing but happiness and love in your future. All the best - Krista

Shelly Markle · Married on 11 of May of 2019

Amazing experience!

Our wedding was perfect! The food, room and help was all amazing. The Gardens are so pretty and a perfect spot to say 'I do'. So glad to have been able to work with TRU... it was all so smooth & easy.

Sent on 07/07/2019

TRU Conference Centre's reply:

Hi Shelly and Coji,

Thank you guys for the wonderful review. It was an absolute pleasure to work with you to plan your perfect wedding day. A rehearsal dinner, beautiful ceremony and reception in the mountain room - a perfect trio of events. I love that you incorporated even the youngest of family members to make everyone feel special. I've never seen a couple go so out of their way to make OTHERS feel special on their wedding day. You two are truly so kind and unique.

Wishing you both all the Love and Happiness in the world.

Cheers,

Krista

Liane · Married on 01 of September of 2018

Amazing Venue and Staff

Our wedding at TRU in Kamloops was the most seamless, stress free day of our lives. The staff help us from the very first day to make sure we had the best wedding. They answers emails within a few hours, always provide the requested information. When creating the quote they were accommodating and efficient with ALL the changes we were making. On the day of the wedding, we had nothing to worry about. They were accommodating when we asked to move the dinner 15 minutes early and when we extended last call by 2 hours! We didn't leave until 2:30am and we never heard a complaint or saw anyone tired or bummed out because they were still working. Friendly, attentive, and all around great staff. We would recommend this venue to anyone.

Sent on 13/09/2018

TRU Conference Centre's reply:

Thank you for your fantastic feedback Liane. We are happy that we could be part of making your wedding memorable and stress-free. Our staff are what make our venue so successful, so we are happy that they provided the excellent service that we always guarantee to provide. All the best, and we wish you a very long, happy life together.

Kara and Josh Sorge · Married on 12 of May of 2018

Fantastic venue for a wedding

We recently got married at the gardens and TRU mountain room. It was the best decision we ever made. We had so many compliments on how the food and service was, and how beautiful the gardens were. The money we put in was 110% worth it and we had nothing to stress/ worry about. We highly recommend this place!

Sent on 18/05/2018

TRU Conference Centre's reply:

Thank you for the wonderful feedback Kara & Josh. It was a perfect day and we are thrilled our services exceeded your expectations. We wish you a long and happy life together!

Kim Packard · Married on 23 of September of 2017

Beautiful Venue, easy to contact and adjust things as we needed, no issues at all! Amazing food and one of the more resonable ending time for the reception, most places ended BY 11 in town. If I was going to re marry I'd go back there, hoping it's just the one time though!

Sent on 21/10/2017

TRU Conference Centre's reply:

Kim and Jarrod, we are so happy everything exceeded your expectations! Your wedding was beautiful and such a pleasure to be a part of. We wish you nothing but the best in the future!

Brittan Koch · Married on 03 of September of 2017

They were super helpful and they were able to work with every budget. They made everything so easy for us. We just had to show up. We are also vegetarian and the food was amazing and had tons of options.

Sent on 24/10/2017

TRU Conference Centre's reply:

Brittan and Colt, thank you for the great feedback! We are glad you were pleased with the service. Our team appreciated your spontaneity and willingness to trust us with the details of your big day! All the best to you both!