Reviews for The Falls Golf Club
Awards
19 User photos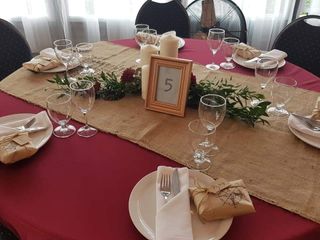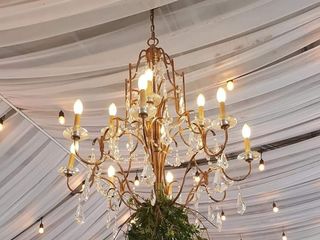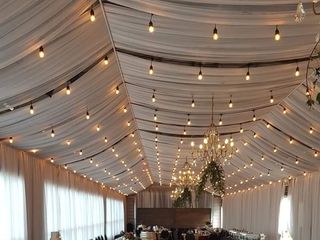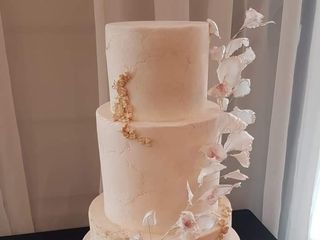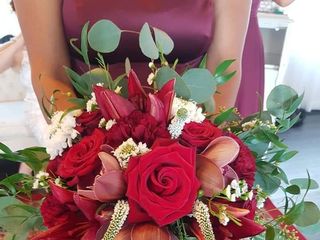 Jessica Zemora · Married on 07 of September of 2019

Just great

The staff assisted with love and care. They went above and beyond to help with set up. The wedding planner Karlene did an absolutely amazing job listening to us and making each request a reality. Danny the chef made amazing food and even made a personal vegan meal for my brother, even tho we have a buffet style wedding.

Sent on 10/09/2019

The Falls Golf Club's reply:

Jessica & Adam - we had a fantastic time with you guys this last weekend. Thanks for choosing The Falls to host your wedding - the red & black theme was stunning, and we LOVED the coffee beans as favors. I just made myself a cup from the beans you gifted me this morning - thank you, it was a great start to the day :) All the best to you both in the years ahead. - Karlene & The Falls Team

Carolann Pilling · Married on 27 of July of 2019

Beautiful place

The falls golf course is very accommodating!! And Karlene went above and beyond to ensure our day was perfect. The view was spectacular and the food was delicious!! Having everything included made it really easy to plan

Sent on 29/07/2019

The Falls Golf Club's reply:

Carolann,

Absolutely and without a doubt one of our most laid-back brides! Also, our first late night smores-bar of the season, so much fun. Thanks for sharing your day with us and for choosing as your venue!

- Karlene & The Falls Team

Clarance · Married on 26 of July of 2019

Best Day Eva!!

Amber and I got married on August 31st 2019 and it couldn't of been a more amazing day!! Karlene and her team were nothing but spectacular when it came to making all of our wedding dreams come true. We held our ceremony at the outdoor site. The site is surrounded by lush greenery, tall cedar trees and views of the mountains/Fraser Valley which gave off a secluded and intimate feeling for us and our guests as we said our "I do's". The reception was held in the free standing steel structure named "The Pavilion". The interior of the pavilion is out of a fairy tale: chandeliers, white linen drapery and large windows facing the mountains surrounding Chilliwack. The food was also pretty great might I add, Danny is the man!!! p.s get the mushroom ravioli cause it's to die for!! Karlene is one of the best reasons to book your wedding at the falls. She is very organized, punctual, understanding, flexible and professional. To expand on the flexibility aspect, it seemed like whatever idea we had, no matter how crazy aka "The Greenery Wall", she was always on board and just as excited as we were. Another reason we chose this venue was because we didn't need to leave to take gorgeous photos. There is the option to get breathe-taking photos with the Fraser Valley view as the back drop, and they also have a beautiful waterfall that makes this venue stand our from the rest. All and all we were so blessed to be able to have our wedding at The Falls and we would urge anyone to book this venue if they are looking for an intimate setting and friendly staff.

Sent on 25/09/2019

The Falls Golf Club's reply:

Oh you two. *gush*

1. Amber - you. are. amazing! I enjoyed our jokes, and making faces at you from behind the buffet. Thanks for being a breath of fresh air and reminding me why I love my job so much - you were amazing to work with and it was a pleasure to get to know you a bit over the planning process.

2. . Clarance - I was so completely and thoroughly impressed with your organization skills, and the creativity that went into your guys' wedding day. From ordering napkins in the right color blue from TEXAS, to building a greenery wall that had every vendor making bids for purchase, and every detail in between. 5 stars. Would recommend.

Thanks again for choosing The Falls to host your wedding- you two are a beautiful couple - I hope our paths cross again sometime soon :)

Karlene & The Falls Team

Tasha · Married on 19 of July of 2019

Review of my wedding at the Falls

I got married in July and the venue was beautiful. Well kept garden and grounds. Overall my time planning my wedding with the coordinator was exceptional and I had the best experience. I was told my guests the food was wonderful and the serving staff on the day was good. Overall I had the best day of my life. Karlene the coordinator was absolutely amazing!! I do believe my day wouldn't have ran smoothly without her! She calmed my nerves and was absolutely fantastic.

Sent on 25/08/2019

The Falls Golf Club's reply:

Tasha - you guys were amazing. The planning and organization you put into every detail was incredible - so glad the day was everything you hoped it would be! We wish you both the best! xo - Karlene

Paige Adams · Married on 23 of June of 2019

Best day of my life

My wedding day at The Falls was a dream come true. The venue is beautiful. I got married on a summer day but had an indoor ceremony due to rain, and I loved the elegant feeling of it. I love gloomy weather and the elegant venue made it everything I would have wanted. The lighting is awesome both in the indoor ceremony room and the pavilion, and the spots for photos outside are incredible. My photographers loved photographing here! I didn't know what to expect with the golf carts as I don't golf, but they were a blast and my bridal party and guests enjoyed them a lot! I had a lot of compliments on the food, I personally loved the desserts they provided. My guests also loved the outdoor space to mingle and walk around, it is beautiful during sunset especially! Karlene, the wedding coordinator, was amazing from day one. On my wedding day, she personally served my bridal party and I, always making sure we had what we needed. It was a great personal touch. My only area for improvement would be that the indoor ceremony room was quite warm, but that is probably expected when you shove lots of people in there! Karlene was so accommodating with my live music band and with everything really. I honestly got everything I wanted, the way I wanted it. I would 100% reccommend this venue to any bride!

Sent on 13/07/2019

The Falls Golf Club's reply:

Paige! These photos are amazing! Thanks to you & David for being so easy-going with the last-minute weather changes, it was a beautiful day. Your guests were a blast - I especially enjoyed your brothers' speeches & emceeing :)

On behalf of myself & The Falls - thanks for entrusting us with your Wedding Day and all the best in the years to come, you guys are fantastic!

- Karlene

Janelle Lindhout · Married on 21 of June of 2019

A Dream Come True!

Our wedding at the Falls Golf course was a dream come true! Karlene was so helpful and organized with every detail leading up to our big day! Our day went perfectly thanks to all the wonderful staff. Everyone loved the amazing food and the venue! Would 100% recommend to all future couples!

Sent on 11/07/2019

Lexie · Married on 18 of May of 2019

Such a beautiful day!

There are so many wonderful reasons to get married at The Falls! Karlene, the day-of coordinator, is so kind and helpful, and kept everything so organized for us from the day we decided to book. She made sure we had a plan for everything. Before the wedding we were able to do a food tasting (which is super fun🤤), and she also helped coordinate our rehearsal. Something to be aware of is that the rehearsal dinner at The Falls is usually planned for the week before the wedding. If any of your bridal party is from out of town, that's something to keep in mind. But, we were assured that those that couldn't make it would be filled in before the wedding.

As for the wedding day, the ceremony site is so beautiful with the arbour, white chairs, greenery and beautiful view overlooking the valley. All we brought in for decorations was a welcome sign, and honestly that was all it needed. Karlene also helped with timing the processional, and everything went smoothly! We also used the outdoor ceremony site to put some yard games on during the break.

We were able to take our bridal party out on the carts to take photos in between the ceremony and reception, and the lunch they had ready for us was delicious! I would highly recommend adding it on to your day. The martial was also super flexible in letting our photographer stop us in places she thought was good for photos.

The pavilion that the reception was held in was beautiful. That's one of the biggest benefits of choosing this venue - is that you hardly need any decorations! The pavilion has huge windows over looking the valley and is hung with white tulle, chandeliers and string lights. It looks amazing in the day and night, and it's all included in the cost. In the evening, they brought out a couple propane fire pits which our guests really enjoyed. The food during the reception was also great! All of our guest seem to love it. I didn't get to try any, but I heard the steak was especially good. My favourite was the cheesecake! Great job to their chef! The servers were friendly and did great work, and the bartender was a really nice guy!

Overall, our day was perfect. It is a pricier venue, but 100% worth it for what is included. We heard from so many of our guests that they had a great time, and we're so thankful we got to have our wedding here!

Sent on 16/06/2019

The Falls Golf Club's reply:

Lexie - thanks for this amazing review! It was an honor to be your wedding venue. I'm sorry you didn't get to try the steak! (your guests are correct, it's pretty fantastic) ;) On behalf of myself & The Falls team - we wish you both the best in the years to come.

- Karlene

Alannah K · Married on 09 of March of 2019

The perfect day

Thank you to Karlene @ the falls golf course for helping us arrange/coordinate our wedding! We decided on a pop up wedding and Karlene was a huge help with the planning of our big day and making It stress free. The indoor venue was beautiful, it is set up in a way that you don't have to decorate if you wish to keep it simple and still be elegant.  The chef put together a small lunch for my husband and I to enjoy before getting our photo's done. The food was delicious, I myself have to eat gluten free and my husband is a little picky and he was able to accommodate to all our needs and create an amazing dish. I couldn't have asked for a better day! Thank you for helping us make our day one of a kind! I highly recommend having your wedding here.

Sent on 27/03/2019

The Falls Golf Club's reply:

Alannah - what a great review! All the best to you guys - it was an honor to host your special day :) We look forward to seeing the photos!

-Karlene & The Falls Team

Shaina Carter · Married on 06 of May of 2018

Absolute Gem of a Venue!

We got married April 29, 2018, in their brand new outside venue space, a gorgeous building with glass wall overlooking the Fraser Valley. We couldn't have been happier with how our reception went, and the entire process from start to finish was wonderful! From the day we met Karlene to view the venue right through to after our wedding, she was helpful, accommodating, efficient, punctual, and very warm and welcoming. She kept me (a very busy and over-whelmed bride) on track. I never thought I would need a day-of coordinator, but I am extremely grateful that we had Karlene! Our wedding day went smoothly, as Karlene managed all the vendors and family help, kept everyone on time and everything flowing so that my husband and I didn't need to think about a thing. The venue was incredibly beautiful and so perfect for an April evening. The Falls staff were all super friendly and efficient, took care of everyone, and managed everything without being intrusive at all, even when the weather caused minor issues. All of our guests raved about the food, service and the space, with many saying that it was the best wedding buffet they had ever tasted. We are grateful to everyone at The Falls for making our wedding such a memorable and lovely day!

Sent on 14/06/2018

The Falls Golf Club's reply:

Shaina - thanks for this review! it was such a pleasure to be apart of your Big Day - we wish you two all the best in the years (and years and years) to come!