34 reviews
Quality of service

4.7 out of 5 rating

Response time

4.3 out of 5 rating

Professionalism

4.6 out of 5 rating

Value

4.8 out of 5 rating

Flexibility

4.6 out of 5 rating
32 User photos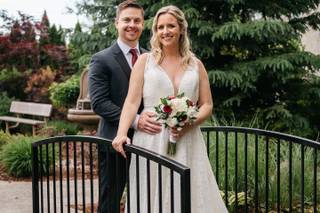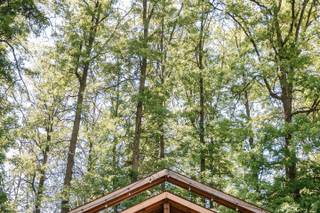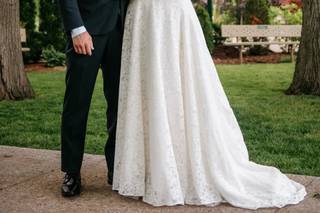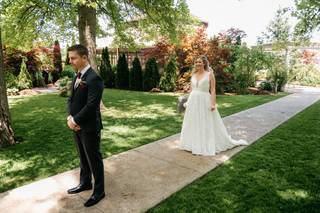 + 28

Photos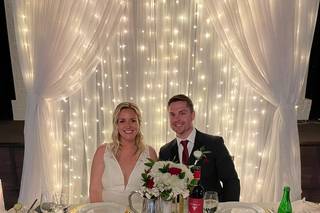 Featured

Bianca B.

Married on 24/10/2020

Amazing experience with Club Roma!

My husband and I recently had our wedding at Club Roma on October 24, 2020. We had our ceremony outside in the gardens, had refreshments for our guests in the Member's Lounge and our reception in the Starlight Room. We toured venues in spring of 2019 and after seeing several decided on Club Roma. We first met with Sean during our initial tours. He was knowledgeable and was able to assist with any questions and details we had. We really liked that Club Roma had so much to offer- multiple ballrooms, outdoor ceremony space, beautiful grounds and lots of decor to choose from. After booking with Club Roma, Victoria became our wedding coordinator. She was absolutely amazing from the planning to the wedding day.

We were invited to the wedding showcase in June 2019 and were able to sample all of the food and drinks as well as meet with many preferred vendors. Victoria met with us to plan everything out and spent over an hour going over timelines and every small detail. She constantly kept us informed and was prompt answering emails and my many questions.

We were very worried with COVID-19 and the ability to have any type of function. Club Roma and Victoria were so accommodating and flexible! They allowed us to drop our number (from 165 to 50) and adjusted anything that needed to change due to restrictions (antipasto buffet changed to elaborate antipasto platters and served stations). They were flexible with payment timelines (again with changing restrictions over the summer and early fall) and really worked with us to make it the day we always planned. Victoria readily agreed to meet with us to discuss new details and put me completely at ease.

I had my bridal shower and our rehearsal dinner at Club Roma. The shower was in the Anziani Room and the food, service and set up was executed perfectly. This gave me great relief knowing the wedding would be great as well. We also had our rehearsal dinner at Club Roma at La Terrazza. The food was fantastic! Everyone could not get over how great the food was and how nice of an atmosphere the room had- definitely a Niagara hidden gem!

I must have emailed Victoria a dozen times leading up the wedding and each time she answered all of my questions and made sure that I was comfortable and happy. She facilitated me dropping off all of my items in the days before and decorated the room exactly as I had envisioned. I was slightly worried as I am a perfectionist and she did exactly as I had planned. The day of, Victoria ensured everything went smoothly and was on time. She coordinated with my vendors and took care of all the coordination and details for me! She even remembered and ensured all of the little details/requests we had- like having a very specific type of pop at the bar. It was very comforting to have her greet me before the ceremony and be with us throughout the reception to ensure everything went smoothly.

The staff at Club Roma have all been top notch. The servers were friendly, efficient and attended to everyone's needs. Our bartender was Patrick and he kept the drinks coming all night! Our server from the rehearsal made our best man a special drink and said she would tell Patrick for our wedding the next evening. Patrick made this drink so well that it became the signature drink of the night!

Everyone at Club Roma went above and beyond to make sure our wedding could happen and feel as special and normal as could be. I cannot express how grateful I am to them. With all the stress of not only a wedding but also a pandemic, they all worked so hard to make our wedding as perfect as possible. And they did a wonderful job! I would highly recommend having your wedding or any event at Club Roma. Thank you to Club Roma for making our wedding such a special and unforgettable experience!

Kristen M.

Married on 14/10/2022

Absolutely perfect 🥰

Couldn't of asked for a more perfect venue. Victoria our wedding coordinator was so amazing, our staff for the night were so nice and did an excellent job. The venue was absolutely gorgeous, the food was omg so delicious and everyone loved it. We are so happy we were married here, it was perfect 🥰

Jenna C.

Married on 30/09/2022

My wedding !

Club Roma was an amazing venue ! I was SO happy with how their team & coordinators put everything together for us.

Having my wedding at Club Roma made me stress free ! They offer you everything there to use for your wedding !

I loved having my wedding there. Everything was a one stop location and it was a beautiful scenery.

Are you interested?

Send a message

Ashley G.

Married on 17/09/2022

Amazing Experience

Nicole our wedding planner was amazing! Club Roma was very professional and prompt when responding to my emails. Everything that Club Roma provided us (food, drinks, space, decor) was worth every penny we spent! We have people still raving about the antipasto and the dinner! If you're looking for an all in venue, Club Roma is IT.

Zandra M.

Married on 23/07/2022

Gorgeous All-Inclusive Wedding Venue

When we first started looking for venues for our wedding, I didn't even really know where to start. I knew I wanted everything taken care of, (ie. i didn't want to be searching for table cloths and having catering / drinks from the outside). I wanted a gorgeous, one stop shop. I looked at my MOH (sister) and right away she said "omg Club Roma."
We actually booked the date and venue site-unseen in the height of the third COVID wave. I can say this, this was the best decision I've ever made for such a huge life event.
Everything was taken care of. Ceremony, food, drinks. We even held my bridal shower there and it was the most beautiful day. They truly cater to you and your needs and use their packaging styles to help you scope out your perfect day from arrival, to ceremony, to photos, to cocktail hour and reception.
Our wedding planner, Nicole, was by far the highlight of this experience. She did everything she could to help me sculpt this perfect day, and didn't flinch when I brought in my mom and sister (MOH) for every meeting.
She worked with us and always had ideas and options available, when and if we decided to pivot with an idea.
Every single thing about this day was perfect. I have Zero complaints.
The ceremony alone, in the gorgeous Tuscan Garden - was so incredibly beautiful, I had people telling me it was the most beautiful ceremony they ever went to.
The food was amazing, the antipasto and midnight Buffett were incredible. And. Of course, the all-inclusive bar was an absolute hit.
If you want a gorgeous one stop shop, this is it. We knew when we went in for our wedding showcase that we picked the right place, we knew even more when we met the amazing Nicole. Seriously. Day or night, this woman was a text away and I couldn't have been happier with her. Seeing her when I walked in for my wedding day and having her calming presence beside me before I walked down the aisle, was above and beyond!
We loved everything about Club Roma - we highly recommend!
Xo
Zandra & Justin

Storm G.

Married on 18/06/2022

Good venue, unprofessional staff

I got married at Club Roma June 2022. I will start with the pro's. Club Roma's garden venue is STUNNING. It was exactly what I had envisioned for my garden wedding. Unfortunately, thats where the positive ends.
Onto the negative. I booked Club Roma for my June wedding in 2019 to get married in 2021. Pandemic hit and we had to postpone until the following year. I will say Club Roma was great for rescheduling. They did not charge us any fees and it was easy to do so. Once we got closer to our June 2022 date and started digging into the planning is when everything fell apart. Our wedding coordinator was Nicole Longhouse. We scheduled our tasting with Nicole and had plans to pick our table toppers, design layout etc. right after the tasting with her. We go to the tasting and another coordinator is handling the event, I ask if Nicole is there, she says no. With no notice of cancellation and having drove 2 hours to be there, we ask if the other coordinator can help us pick out the accessories and look into our file for us. When she looks into our file, there was nothing in it. No information we had given Nicole was in it, she had the time of ceremony scheduled in for the wrong time, and never booked our rehearsal dinner. Literally nothing was in our file other than we were getting married on June 18th but at the wrong time.
The next day I emailed the venue to change coordinators. We were then given to Samantha who was helpful in getting everything sorted out for us and the rest of planning went well.
Our wedding day is when we ran into issues. Samantha was not there on our day and we were to deal with another coordinator. We were confused by this but continued on. We were told candle rental was $2.50 per tall candle on tables so we went out of our way to purchase our own candles. We gave our candles to the coordinator at 11am when we arrived (5pm ceremony) we were told that their candles were already out so they wont be using ours. They still took our candles from us and we never got them back, nor were they used.
During the reception, the bartender disappeared for long periods of time leaving our guests lining up at the bar to get another drink. The bartender was then found by multiple guests making out with a waitress in the room right beside the bathrooms.
During dinner, two wait staff stole donuts off of our donut wall (that we paid for and picked up). When confronted about it, the response was "I thought we were aloud to have one". Not sure what Club Roma promotes here but that is not ok. Maybe at the very end of the night when everyone is leaving but not during dinner service when not everyone has had a chance to have one yet. Not all guests got to have a donuts as a result.
After the wedding, I was emailed a bill for 2 guests. I paid our final invoice given by Samantha the week before the wedding. When asked why we owe money, Samantha responded that the final invoice she sent us was not up to date (even though we confirmed before paying it, that it was). She tried to charge us for an extra guest on this invoice and after going back and fourth for 2 weeks, she finally admitted to adding an extra guest and that we owe for one person since she did not add them to our final invoice. We got that paid and are finally done with them. As beautiful as this venue was, they did cause A LOT of stress, mainly around unprofessionalism during the planning so if you choose to book this venue, please keep on top of your coordinator and keep an eye on the staff.

Club Roma's reply:

Hi Storm, we are sorry to hear about your negative experience & thank you for the feedback. We send our deepest apologies to you for having this experience.

We are saddened to just hear of these concerns from your wedding day and will work hard to improve on your points mentioned. After the pandemic has hit our industry so hard, finding and training staff as well as dealing with any issues we can improve on within our teams always has been and is even more so now our priority, so we will definitely be taking all points into account. We understand the ups and downs that the pandemic has caused through the wedding planning process and couldn't be more sympathetic to what all of our wedding couples have gone through.

We would love to discuss this further with you to assist you with your concerns, if you'd like to reach out to Sean our General Manager at gm@clubroma.ca, we'd be happy speak with you further.

Thanks so much and all the best.

Steph D.

Married on 03/06/2022

Loved club Roma!

Club Roma was absolutely stunning. I fell in love with the ceremony space on instagram and it did not disappoint! It was such a beautiful ceremony and the photos look amazing! Anna-Marie our coordinator was incredible and the sweetest human being, she helped us every step of the way and was so easy to work with. She took away all of our stress! We had the Gemini room and it looked beautiful and we had a great night. The only down side was we were told there would be the option for our guests to purchase drinks between the wedding and reception and the day of were told they'd have to be in our reception area right away and so we'd have to pay for the beverages before the open bar started, disappointing. Otherwise absolutely no complaints!

+ 2

Photos

Carling P.

Married on 06/11/2021

Fantastic Experience

We had our wedding ceremony and reception this past month at Club Roma and could not have been happier with the experience. To start, they were so accommodating and easy to work with during the process of moving our wedding from 2020 to 2021. We could not be more thankful to Victoria, our wedding coordinator, and all the Club Roma staff. You cannot top the food and drink selection that Club Roma offers, all at a very reasonable price when compared to other wedding venues. I would highly recommend getting married here as they truly do go above and beyond.

+ 16

Photos

Erika C.

Married on 10/10/2021

Thank You!

I wanted to start by thanking the team at Club Roma for all of the hard work that went in to the set up of our wedding. Our décor and details for placement were extensive, and Monika and the team did an incredible job. It looked truly SO beautiful and the attention to detail was so appreciated.
Club Roma was absolutely amazing to work with - especially through the craziness of covid postponements.
During the planning process Monika was absolutely amazing. The amount of emails, questions, phone calls and the patience she took to answer every single question was so appreciated. Her service and expertise to help us plan our day was 110%. Our wedding didn't feel like another number, it felt special and unique all thanks to Monika's help and guidance.
As our guests arrived and throughout the entire evening there were comments about how beautiful the venue was. Guests felt like they were transported to Italy - and coming from my Italian family you know it's genuine. The lights, the atmosphere, the food and drinks were outstanding. The Aperol spritz at the cocktail hour were a huge hit and just added to the overall beautiful Italian atmosphere. The passed canapés and meal were fantastic. The food was hot, served at an appropriate time, and plentiful! The bar service was awesome - and especially patient with the amount of drinks being ordered in large groups.
The servers were amazing!! They did such a great job taking care of our guests. Our server brought my husband and I a bottle of sparkling wine in its own ice bucket for us to have at our seats. She also covered our plates as we got busy during dinner with conversations and photos so that our meal was still warm when we returned to our seats. All the staff were so welcoming and accommodating.
The value for money at Club Roma is exceptional. Our wedding was in the pavilion. The grounds are meticulously upkept, with lots of areas for pictures, and there is ample parking for guests. No need to stress about a rain backup as the venue is completely covered.
Your guests will have a fabulous time, and you will be thrilled that you selected a venue that takes care of every detail for you and provides an all encompassing price for your convenience. Our family and friends left with memories that will last a lifetime and many amazing compliments about our wedding. Thank you so much Monika & the Club Roma team!!

Rosanne F.

Married on 24/09/2021

Professional

Monika is an amazing event planner. If you are looking for a venue club roma is the way to go. The food was delicious and the staff was pleasant. Thank you to club roma and monika for making my special day amazing.
Are you interested?
Send a message