Thomas and Leah's wedding in Victoria, British Columbia
Countryside Spring Purple 6 wedding vendors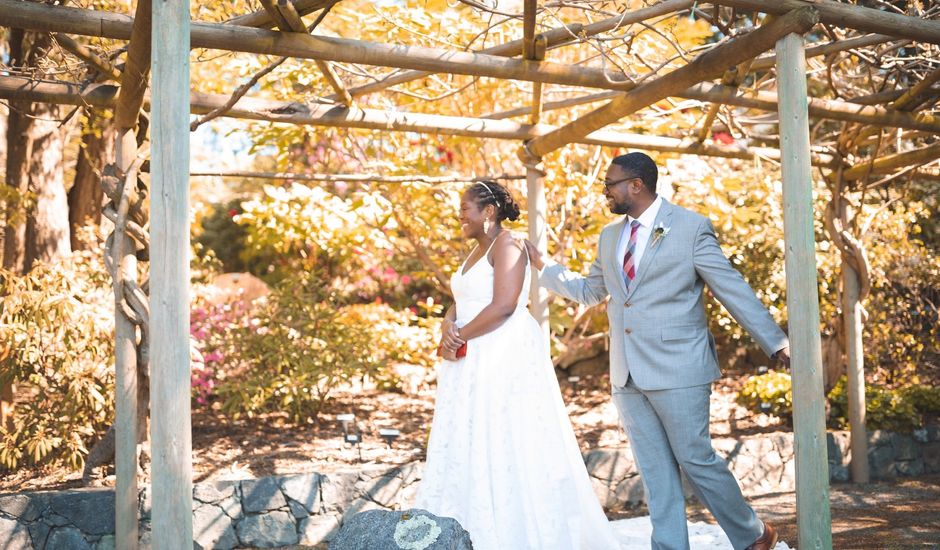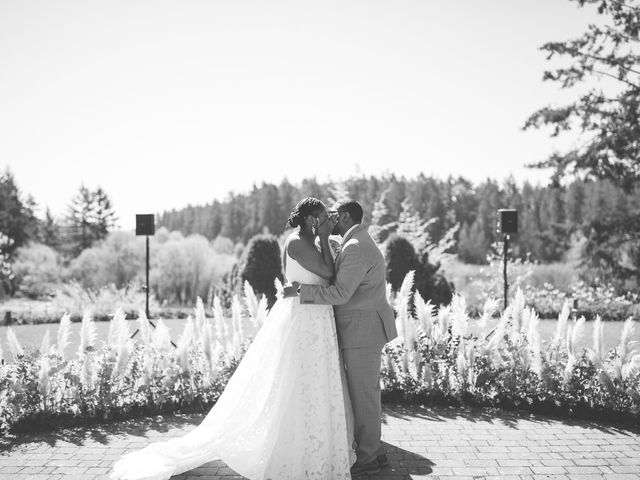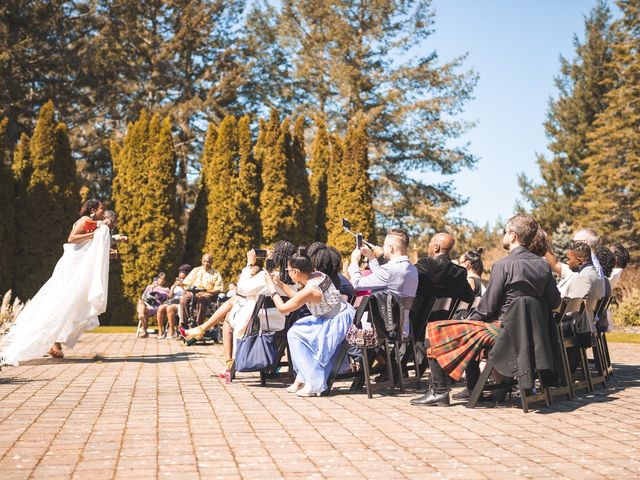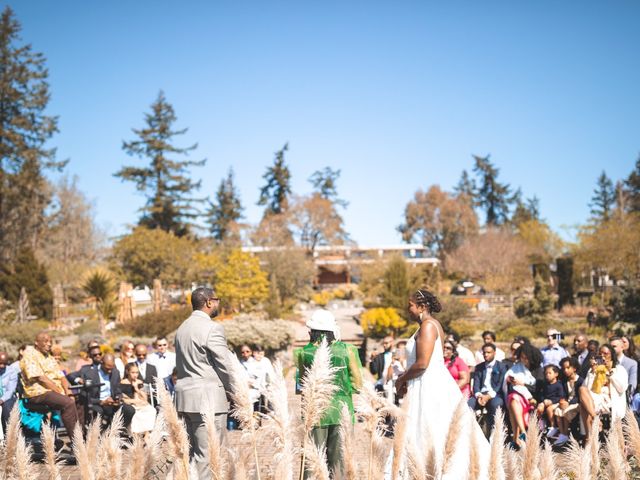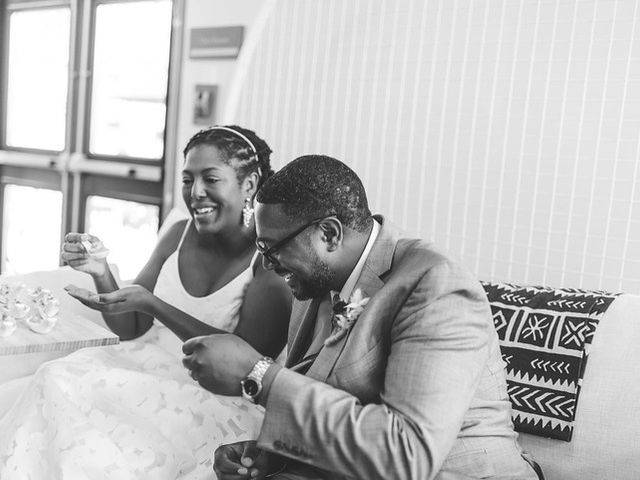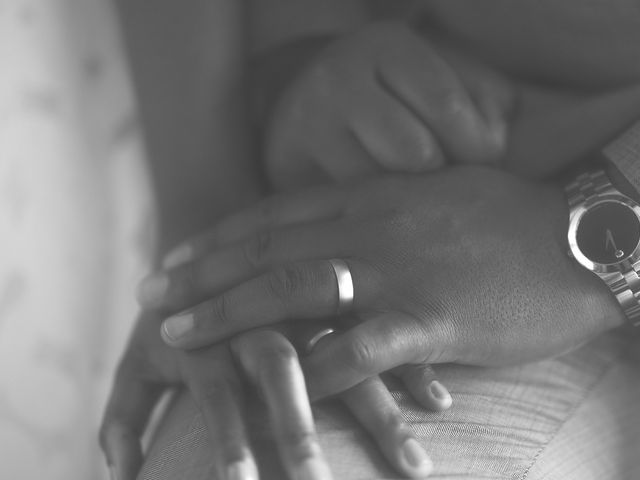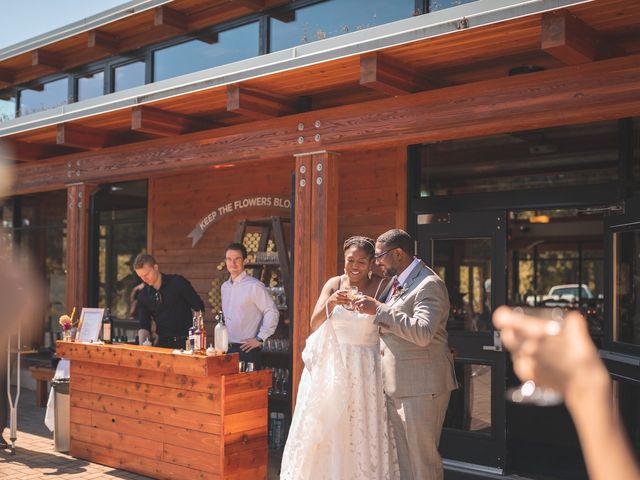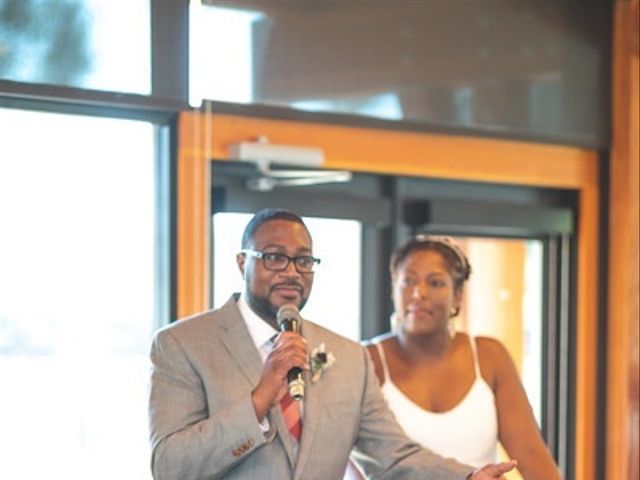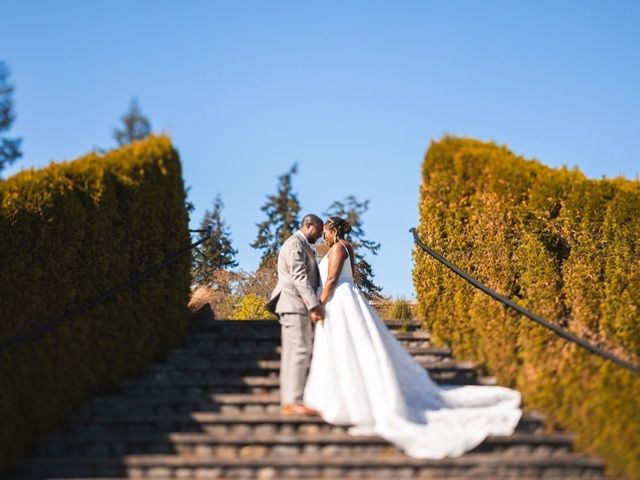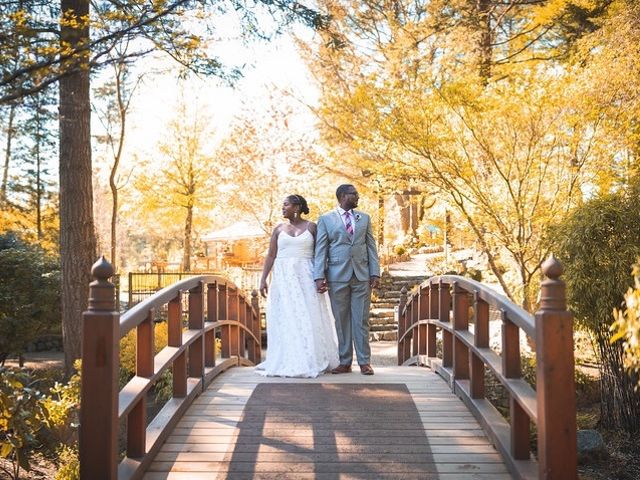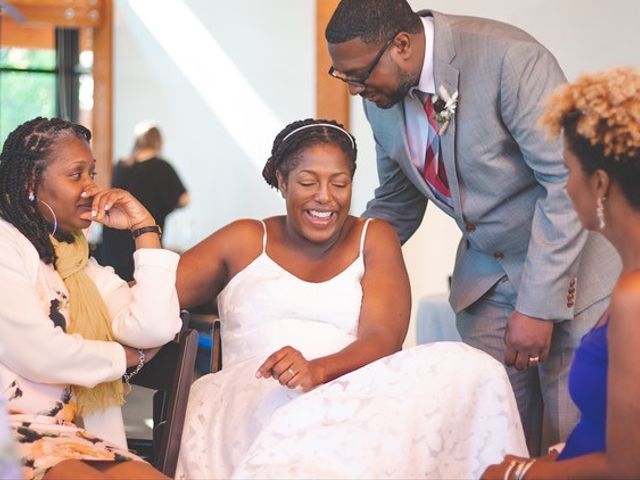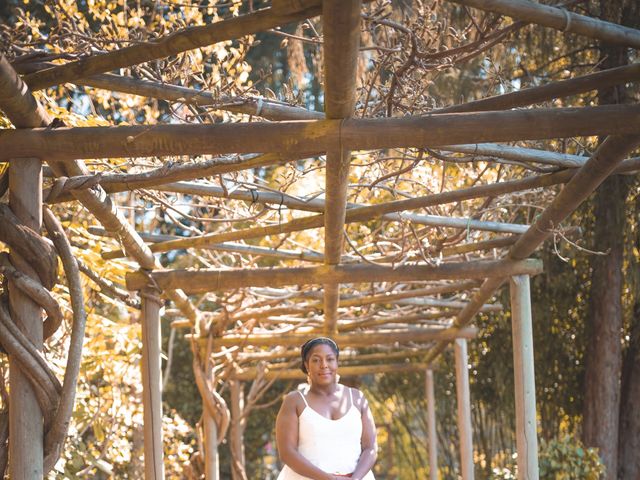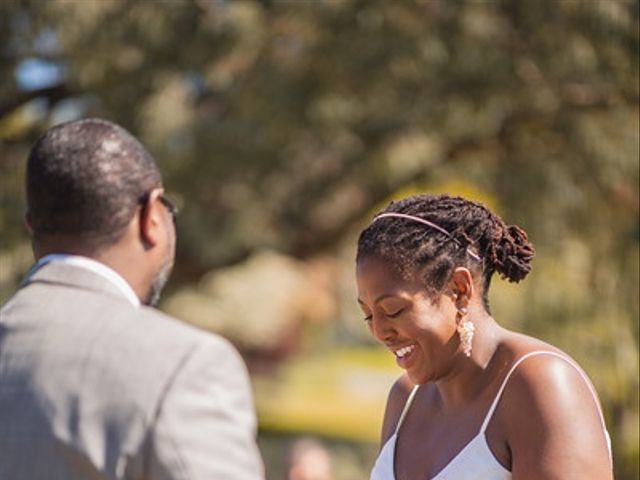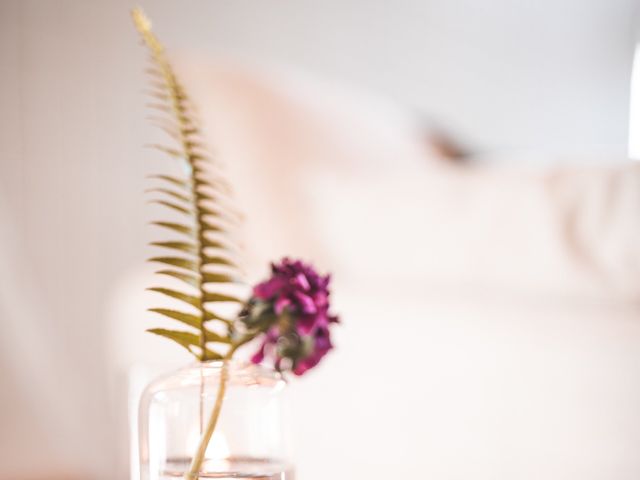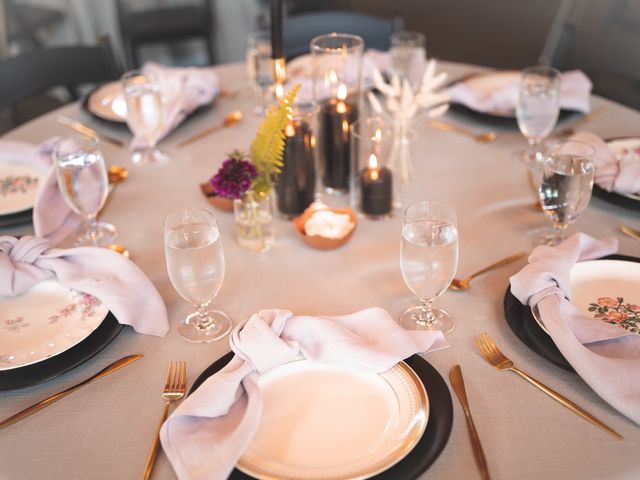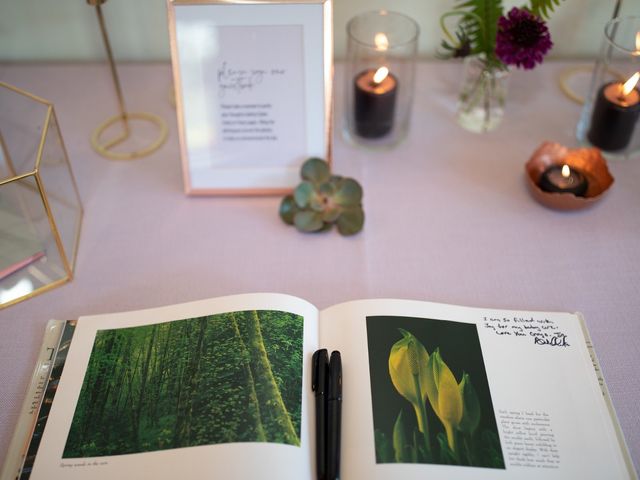 The story of our wedding
We got engaged in December 2017, with little fanfare, just a mutual decision to file immigration paperwork and a commitment to host a small celebration with family and friends. He's from Texas, I'm from Toronto. Victoria, BC holds sentimental value both to us as individuals and as a couple, so we decided to make it a cross country celebration on Easter weekend 2019. Two weeks after our legal ceremony, he was granted Permanent Resident status, which made for a lovely wedding gift.
What we opted out of:
Wedding party...the children in our family participated by carrying the broom, rings, and blowing bubbles. We coordinated colours for the girls from abroad and the bubble girls wore white Converse in honour of my love of Chucks. My besties naturally slipped into roles and participated in other ways that suited their personalities and reflected our relationships, but I didn't ask them to wear specific dresses or colours. Engagement party, stag & doe, and bridal shower. A host of day of "traditions" like first dance, wedding cake (we had ice cream sandwiches served out of a vintage ice cream truck), dances with parents, and bouquet toss to name a few. Focus on florals: We stood in a semi circle of pampas grass and greenery that were then repurposed for our reception decor. Table decor had some small buds and pampas grass and multilevel candles and blackberries. I held a customized family heirloom clutch with my borrowed and blue inside. Paper invitations. We used AppyCouple and loved it. We used it as a resource for the weekend, and didn't have an "about us/how we met" section. Be prepared for guests who aren't computer savvy and even those who are but just chose to ask you instead of checking the site. We intend to send actual thank you cards. Dress codes, bans on children and asking guests to be unplugged. We told guests to come comfortably and ready to celebrate. Some of our favourite people are children and some of our favourite memories are of being at family events as children. We enjoyed celebrating with the little people in our lives and feel honoured to have been the source of the memories they'll have. The only person who had to be unplugged for the day was me. My besties took over my phone as "post master generals". As someone who's always attached to my phone it was AMAZING - and I plan on doing it more often.
Continue reading »
The good:
My wedding dress shopping experience. I chose to only bring along my mother for most of my store visits, because I didn't want too many other opnions. I initially planned to find a gown in the gala/couture section of a high end department store, but ended up connecting most with the staff at a local boutique. The day I went there was a Truvelle trunk show. I narrowed it down to my three faves, and then came back a week later with my mother and best friends to get the gown that I couldn't stop thinking about since the initial visit. With this dress experience, I discovered a fancier version of myself, and loved her fiercely. Choosing to participate in pre-marital counseling in the months leading up to our big day. We found a counsellor through the Psychology Today website and had four sessions with her. As a couple, our goal wasn't to fix ourselves but to strengthen our foundation by ensuring we had the resources to problem solve in the future. Through homework assignments like vision boarding and creating a couples manifesto, we got to spend delightful quality time together. The private ceremony we had 2 days prior to the wedding day: Us and 5 family members. Me in ashy barefeet, leggings and a blouse, him in sweats. But I unexpectedly bubbled over in glee during the ceremony. It felt as though I'd sucked on sour candy and my checks were pinched with joy. I wasn't just smiling with my mouth, I was smiling deep into my checks/neck muscles. I reached a new level of happy in those moments and cried afterwards. What was supposed to be an easy peasy legal process, turned out to be one of the best things about the wedding weekend.
Making decisions with intention. Doing what we wanted instead of what others wanted us to do. Not everyone saw/understood our vision but that's alright, it wasn't always meant for them to. The 4 "just us" days in our destination city prior to the mass arrival of demanding family members. The pockets of goodness that happened amongst the stream of running errands and taking care of our family members as they made efforts to take care of us. One of the highlights was the private tour and tasting at Victoria Distillery. Empress Gin was featured in one of our reception cocktails.
Because we had a daytime celebration, I chose to DJ my own wedding with a Spotify playlist. It worked out almost perfectly and was true to me playing songs for family/friends in our regular lives. The night before the wedding, I asked my university bestie who's a MUA to do my makeup. She and my other good pal came to the family rental home to get ready with me, and my 10 year old niece got to see decades old HBCU sisterhood in action (reprentation matters). Find a photographer who has experience taking and editing photographs of folks with your skin tone. Don't pay someone who doesn't understand the importance of good lighting. Find someone who knows how to properly edit your shades and hues.
Additional notes:
I didn't love my "day of" hair. I did it myself, but changed how I was going to wear it, at my mother's suggestion. For the wild child/black sheep of the family, I'd planned for my look to be edgier/more me, but found I just ended up allowing myself to go with the look others wanted. Ah well. Lesson learned. Go with your gut. Do what YOU want, and if you acquiesce to the plethora of suggestions that you'll get, be prepared to just accept the result and not beat yourself up over it. It may not be what I initially wanted but it worked and it didn't ruin the experience. Rid yourself of the existing notion of "perfection", and be open to a little bit of chaos. Size matters. We had 49 guests and would have preferred about half that amount but are lucky that the count didn't double like it seemed to be doing at one point. Because we had a destination/cross country wedding we absolutely needed a coordinator. Her full service included decor design and we had a collaborative board on Pinterest where we shared likes/dislikes for her to propose a final vision. Be sure to schedule a post wedding debriefing session to close the circle with the person(s), you worked closely with in the months prior. As soon as you get a chance after the wedding, record your memories of the day/weekend in a notebook of Word processing document. I'm the unofficial family archivist and think it's important to share these memories and experiences with future generations.
The Bad and Ugly aka "Nothing Even Matters"
There will be hiccups, like an entire table of uninvited guests and unexpected pets being handled by food handlers during dessert (ice cream) service 😱, but as the dust settles, none of those hiccups matter too much in the aftermath. What's done is done. We did our best to stay focused on us, and host our guests and has a delightful time doing so.
The Wedding Wire tools and community played a HUGE role in our planning process from the very beginning. It was most helpful to have the vendor list, task timeline/reminders, seating chart. and of course the discssion community bounce ideas off of other couples, and create a vision for our big day.
Most Recommended Vendors:
Wedding Bands: Goldsmith, Tynessa BobessaPre-Marital Counselling: Carole Sandy in TorontoCoordinator & Decor Design: Rock Paper SquareCeremony and Reception Venue: The Gardens at the Horticultural Centre of the Pacific, in Victoria, BCBritish Columbia Commissioner: David PeckPhotographer: Judah Paemka Bartending Service: Twist of FateCaterer: Alibi CateringDress: Annie by Truvelle Dress Boutique: Sash & Bustle in TorontoWebsite for invitations and save the dates: AppyCouple
Thomas and Leah's vendor team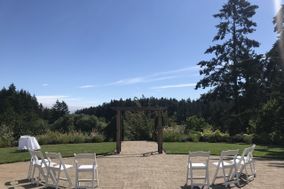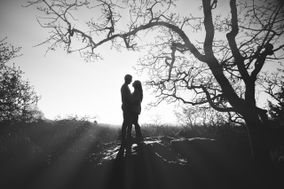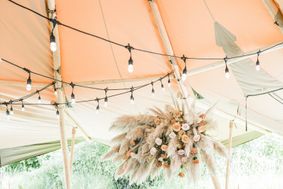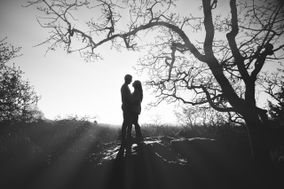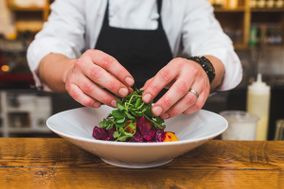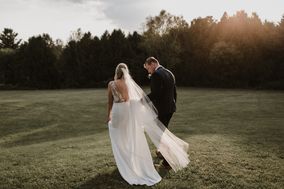 Other The Gardens at HCP weddings
View all
Other British Columbia weddings
View all
Get inspired with Real Weddings
Other purple weddings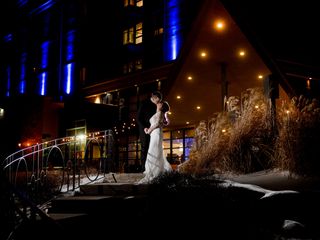 Show all
Other Spring weddings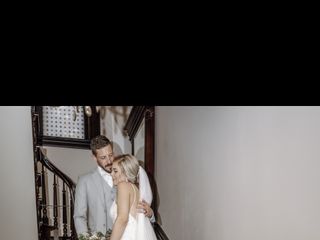 Show all
Other countryside weddings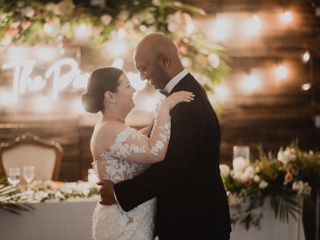 Show all