101 reviews
Quality of service

4.1 out of 5 rating

Response time

4.1 out of 5 rating

Professionalism

4 out of 5 rating

Value

4.1 out of 5 rating

Flexibility

4.1 out of 5 rating
10 User photos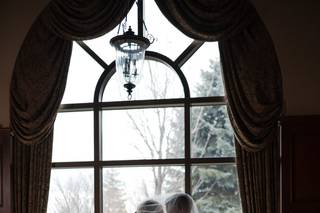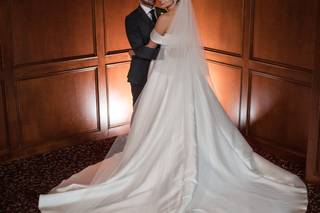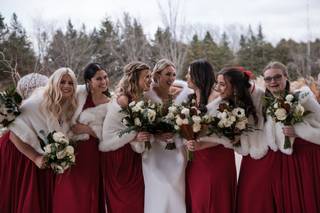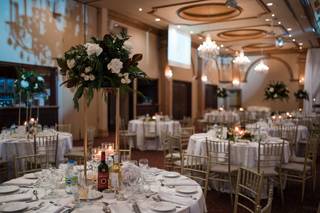 + 6

Photos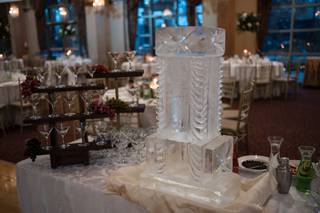 Andrea L.

Married on 03/12/2022

Exceptional!

We could not be happier with the service we received at The Royal Ambassador. We chose to have our engagement party, my bridal shower and our wedding here and all three events were superb from start to finish. We began our journey with The Royal Ambassador with a tour of the venue with Nicolas who was extremely knowledgable and was able to answer all of our questions expertly. He was also extremely accommodating when it came to settling on the details of all the events and ensured that our vision would come to fruition at The Royal Ambassador. The food at all the events was excellent but the show stopper was definitely the antipasto. We received compliments from practically every guest about how delicious and beautiful it was. We also chose to have a martini luge which was a definite crowd pleaser. The waitstaff and bartenders were friendly, respectful and attentive. The venue itself is absolutely stunning! For my shower I wanted it to be whimsical so we held it at the green house. The lights and windows created the perfect environment for what I had envisioned. For our wedding we wanted it to more elegant and opulent so we chose the embassy. With its high ceilings, gold detailing and large windows it fit our vision perfectly. The grounds are also breath taking. Our day was an overcast and windy December day so we took a mix of outdoor and indoor photos both with the stunning backdrop provided by the Royal Ambassador. I HIGHLY recommend this venue!

+ 4

Photos

Christy B.

Married on 30/09/2022

Amazing Food!

We held our wedding at the Royal Ambassador at the end of September. We had the Greenhouse room and it was absolutely stunning! All the staff on the day of our wedding were amazing! The Food was absolutely perfect, we have had so many guests tell us this was the best food they have ever had at a wedding! The staff even brought out seconds of the risotto! The grounds of the property are stunning and there are so many places to take photos.
My husband and I have said a few times since our wedding that we want to be guests at another wedding here to experience it all over again! When you are booking with them, don't hesitate to get the martini ice luge that they offer, it was one of the highlights of the evening! Our wedding was perfect and I would recommend the Royal Ambassador to anyone!

Nicole K.

Married on 17/09/2022

Be aware of this venue

I really want to warn any future bride considering this venue for their wedding. Yes it is beautiful but that is about it. The service was horrible, they were not transparent and they do not care about the client once they take your deposit. Our coordinator Stella was awful. She works mornings every day and not weekends and it is extremely difficult to get in touch with her. We had even asked her to give us a call the day of our wedding just to finalize somethings and did not hear from her. Genuinely disappointed in this venue.

The Royal Ambassador's reply:

Hello Nicole,
Thank you for your feedback. We are sorry to hear this. We do try to take care of our clients from booking to the date of the event as well as we possibly can. We will be looking into the matter to ensure your feedback is heard. Please contact info@royalambassador.ca and someone will assist you as soon as possible.

Are you interested?

Send a message

Briana F.

Married on 29/07/2022

Simply incredible!

We had the personal pleasure of hosting our wedding at The Royal Ambassador in July 2022. The stunning venue is what originally drew us in, but the incredible food, service and staff is what made our day so seamless and special. We dealt with Stella throughout the process and could not have been happier with how professional, kind and accommodating she was. The venue is incredibly well maintained, dreamy, and offers a beautiful backdrop for all of your photo needs. The food was exceptional, and the portion size was generous. The antipasto and the penne rose were the talk of the party. All around, could not have been happier. We would highly recommend booking any event through them!

Kimberly W.

Married on 19/02/2022

Feb 2022 wedding

Our wedding took place at the Royal Ambassador (Embassy East) in February 2022.

I can earnestly say that the overall experience working with the Royal Ambassador was fantastic! Our main contact throughout the planning process (in the few months leading up to our wedding date) was Stella, who was responsive (not to mention patient, lol) with my many emails to her. I really appreciated her quick responses as a portion of the questions were in relation to the changing COVID restrictions that were put in place at the time. The sudden COVID changesmade mer anxious and stressed that it would have a negative impact to our wedding. We were pleasantly surprised to find that Stella worked quickly to get the answers to my questions so that I could advise my guests accordingly. Further to this, I did make alot of last minute changes to our wedding plan and Stella was so accomodating for any changes that I made.

On our wedding day, Diana took over all managerial duties and operations on the back end we ended up coming the day before for set up and had the opportunity to chat with her. She was absolutely lovely and accommodated our last minute changes for our wedding the next day. Diana was also very courteous to collect all leftover items from our wedding night and to keep them in her office for us to pick up. I know my guests, who left those items behind, really appreciated that gesture!

On our actual wedding day, we were also assigned an amazing supervisor who oversaw l activities and set-up for the day - Lora! She also met with our vendors for anything that needed to be dropped off (eg. The cake, flowers, etc.) She was an absolute delight to work with. She made sure to regularly check on our bridal party, and especially the groom and myself, to ensure we were well taken care of and that we had our food/drinks refreshed. I also wanted to shout out to her and her team that I interacted with was very polite, respectful, and worked quickly and effectively. One very pleasant surprise was that for every entrance, including mine and the groom's, they had staff members ready at the doors to open it at the correct time during the song that played. I had expected that a bridal party member would have to do that.

I also wanted to mention that the food our guests were served was delicious! I received alot of compliments on the hors d'oeuvres, the dinner, and the dessert. Our guests had the opportunity to enjoy the Ambassador salad, the penne with rose sauce, the filet mignon (it sliced like butter), and the apple blossom. Our wedding was the only one taking place at the venue that night but nevertheless, the food was just over the top.

To top it all off, the venue is just absolutely beautiful. Our wedding took place in the Embassy East and I don't regret it for a moment. The room was the perfect size for our wedding. It had alot of natural light, and the bathrooms on that end of the venue is beautiful.

All in all, I wouldn't have changed a thing and I also have not one complaint against the venue or the experience we had working with them. Thank you for going over and above with our wedding, your responsiveness, and your hard work to coordinate your large team to properly match our schedule.

THANK YOU!!

Donna R.

Married on 27/12/2021

Outstanding Service

To Stella and the staff at Royal Ambassador a sincere thank you. Dinner was delicious! More importantly, the service you provided has been outstanding. Thank you for being so flexible and working with me through provincial restrictions, time changes and numbers constantly being adjusted. You made a difficult situation easier which allowed us to have a really enjoyable reception. Sincerely: Donna & Fernando Cordeiro

Susan

Married on 17/10/2021

Fall Wedding Reception postponed due to Covid

After having to cancel our event due to Covid until the following year, the staff at Royal Ambassador was more than helpful and accommodating to us in finding a new date for our reception. In the end, we had many positive comments from our guests about the venue and the food served as most of them had never been to this venue before.

We found the pricing to be very competitive and the food and service was excellent.

We would highly recommend this venue and the staff of Royal Ambassador.
Susan

Steve

Married on 17/09/2021

Great final result

I wanted to leave a review for RA to try and leave a balanced perspective for anyone considering. We had attended the NYE event a few times in the past, and always loved the venue/food/bar, so that's why we booked it.

This venue is definitely a busy venue, booking many events per day. If you want intimacy and to be the only event, this isn't your place. However, the grounds and spaces are great, and their bar/food setups are (in my opinion) awesome to host a really fun event. We were in the Embassy West, postponed fall 2020 to Sept 2021 to a Friday. We lucked out that the East room was empty, so it wasn't very busy in our area beyond just our own event. Our day of experience was pretty much perfect (note: we did have an amazing coordinator, Bridal Solutions). I would strongly advise a coordinator for this venue.

There were some hiccups when COVID-19 hit, in terms of re-booking such as attempted time changes from contract, price speculation of increases, etc.. We wound up landing in a fair place but there was definitely some frustration along the way (obviously many businesses were/are trying to navigate covid). They aren't super easy to get ahold of, seeing as how busy they are. But when we did get ahold of Stella, she was reassuring. Ultimately we definitely had an amazing day when it was all said and done, but there were times it certainly wasn't perfect in the time prior.

Overall: the venue, food and bar set ups are conducive to a really great event if you don't care about other events/weddings held nearby. They are super busy and can be hard to get ahold of. They make it clear they are not coordinators, which is fair. A lot of the issues were covid related, and were sorted out leading to us ultimately having a great day. We love this venue at the end of the day and will definitely be back, but also realize this venue may not be for everyone.

Andrea

Married on 19/06/2021

Horrible experience

I fell in love with the venue after having the first meeting. I called back to book for our wedding and it was literally impossible to get a response. 2 months goes by and the lady we met with at the meeting, made a very rude passive aggressive comment to our wedding planner basically about us being pushy and she will get back to us when she does. I didn't realize waiting over 2 months to get a response (which we still never got) was us being pushy. Very disappointed in their customer service, and sad we couldn't go with our number one choice because of that reason.

Ambika P.

Married on 25/10/2020

You dont want this on your wedding day.

Paid the banquet for spoiling my wedding day!
Customer service has stooped to a new level in Toronto. A lot of businesses as well as people are suffering from the COVID pandemic. My wedding got cancelled due to the pandemic and a lot of vendors could not refund the deposit. Some of them were upfront and others sneaky. With my money stuck at other venues and vendors, I still decided to have a small 20 people ceremony on October 25th,2020 at Royal Ambassador, Caledon. A well reputed banquet who I simply paid for messing up my wedding day.
I should have guessed their intention from start was just to snatch as much money as possible. It took me several attempts to reach them as soon as the contract was signed. The sales representative Diana assured to provide an exceptional service, but it all went down the drain. The event coordinator Stella ensured presence of 2 service people to take care of the guests and be there herself. I had complained right away about their lack of communication, last minute moving of food tent and last-minute hidden charges which were never mentioned while signing the contract.
The start time was 7 am and I reached the banquet at 8am only to find the place deserted. I ran around in my wedding dress looking for people and found one lady "Chloe" in the kitchen. My family was running around the entire morning to organize things. It took me 15 attempts to get patio heaters – which I was charged extra for to be brought to the gazebo. 3 hours at the venue, Chloe was the only one available and heaters never worked and no beverage served which cost me 1400$
I had to pay money for:
The lakeside gazebo (1800$)- which thankfully was "still there" on the wedding day
The tent and industrial heater (1200$)– location moved just few days before and 5 mins walk away from my ceremony, the pictures were only sent a day before after repeated requests
The tea and coffee service (1400$)– no service people present, no milk, my friends were serving the cold tea and coffee to my guests
The 3 additional patio heaters (525$) – Paid extra and wasn't present at the start and never worked until 3 hours into the ceremony
My caterer was running around trying to confirm his spot for setup and was informed last minute to setup out in the cold whereas he was assured indoor location. All the delay caused because of there disgusting service lead to delay in the entire timeline. Yet they shamelessly pushed my guests outside while they were having lunch. The only time towards the end of ceremony that 3 people showed up.
On contacting the banquet to refund my money for scamming me and informing them of their awful service, the lady/owner "Daisy" who I saw once at the end of wedding fought back shamelessly defending and spooling bunch of lies that 4 service people were present. Instead of accepting the mess up, she challenged me that I could never prove this happened. I told her I have witnesses, video recordings and call records showing how just one person was present and I never saw her at the venue. Yet, this crooked lady stuck to her lies and refused to accept her business messed up my entire wedding. The stress that a couple has on their most important day was tripled by this awful banquet. It's my first ever experience with cheaters like them. Her blatant lies to convince me that I was daydreaming about my family friends running around handling the fuck ups they made and did not see these 4 imaginary service people has broken my trust into such corrupt businesses. Stay aware of these scammers and warn anyone planning on hiring them. They ruined my wedding day and all I have is sour memories thanks to them. In these tough times, I thank all my other vendors who held their promises and managed to give me few sweet memories.
Are you interested?
Send a message