14 reviews
Quality of service

4.1 out of 5 rating

Response time

4.1 out of 5 rating

Professionalism

3.7 out of 5 rating

Value

4.3 out of 5 rating

Flexibility

4.2 out of 5 rating
11 User photos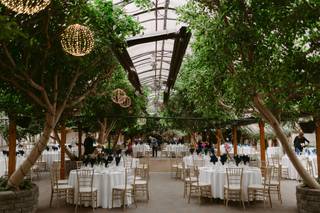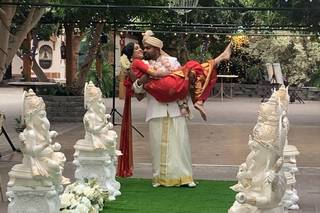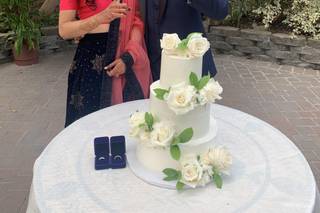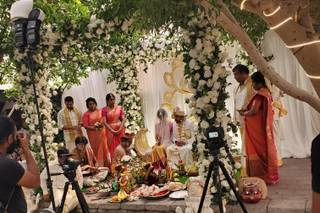 + 7

Photos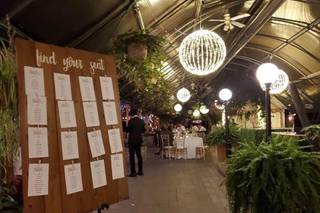 Kaitlyn

Married on 15/10/2022

Great experience

Had my wedding last weekend and we can't stop thinking about how wonderful it was. The venue really is magical. The staff was amazing they accommodated us to bring in our alcohol the day before and let us store all our decor. The recent renovations to the bathrooms and bridal room were a great surprise. I will recommend Madison's to any future bride!

Melanie C.

Married on 14/10/2022

Ridiculously terrible

I won't lie this venue is beautiful, it's what caught and held our attention in the first place. It was a bit expensive but we thought it would be worth it. We were mistaken. When we signed our contract it was $9000 and we were supposed to get an open bar with bar tenders. We also had a list of preferred vendors to go with. Over the year of our engagement the venue tried to change the contents of our contract 3 times. They would no longer provide an open bar and stated we needed to get our own alcohol our own permits and pay additionally for them to hire bartenders. They also believed they were entitled to $11000 instead of $9000. They removed services, decor that was promised they even tried to tell us that the catering company we went with from the original approval list was no longer allowed because they once again changed their minds. We had had enough at that point and demanded they at least allow our preferred caterers without additional charge. They weren't happy but agreed and tried to get us to sign a new contract with them… not gonna happen. Throughout our dealings with them they continued to change things they shouldn't have and always seemed confused about policies, what they provided and what they didn't and were generally rude and unpleasant to deal with. They were absolutely useless and didn't even clean the venue for us until the very night before our wedding. The day before our wedding we were setting up our decor while they gave tours and allowed random people to sit at our set up tables and messed up some of our decor we found old half eaten cake in the DJ box, beer cans in the garden and general mess. The day after our wedding when we were cleaning up our left over decor they told my husband he had to move a planter and that they wouldn't do it. When my husband finally asked them "what do you guys even do around here?" They shrugged and walked away from him. They also tried to keep our empty alcohol bottles from the night before saying they didn't know where they were. My husband left and I called them and they miraculously found them in the back. We only got back half the beer cans with them saying our guests threw them in the garbage and did we expect them to go digging in the garbage for them? Even though we knew our guests did not throw them out (there were no garbage cans at the venue except for small ones in the bathroom) We were beyond done with them. I truly hope no other couple will have to deal with their nonsense the way we were forced to. Another thing to watch out for is that they prefer cash or etransfer and will charge you extra to pay with credit…. Seems a bit like a tax evasion to me but that's just my own speculation. Just be carful of their scams. If you want to avoid a constant headache choose a different venue.

Grace G.

Married on 10/09/2022

Extremely awkward experience

My fiancé and I were SO excited to come tour the venue- it's beautiful with so many options for ceremony, cocktail, and reception. Our appointment was for 4:30, and we showed up at 4, thank goodness, as there was a wedding starting at 5 pm! Guests had already arrived, and the wedding party was having photos done. Our tour was very rushed with little opportunity to explore the spaces or ask questions since a wedding was literally about to start. We were mortified to be intruding on a couple's special day, and had we stuck to our appointment time (4:30-5pm) we would have left as their ceremony started. I would also add that they have no liquor license or on-site kitchen which poses significant logistical and quality concerns, which were brushed off. Many things mentioned on the site as being included, like plates, linens, bar service etc are not actually included in the price.
Maggie was very prompt at following up with emails and to help us set up the appointment, however the overall vibe of the venue was disorganized, frantic, messy, and disappointing. This place is gorgeous and I hope they get their act together.

Are you interested?

Send a message

Mihiranga

Married on 07/05/2022

Beautiful Venue and Great Management!

We found Madison Greenhouse Event Venue a few months before we decided to go with them. We thought that we would not have a chance at getting a date on the same year, but by some luck we were able to take opportunity of a cancellation.

From the beginning, all the employees (thank you Shawn, Cassandra, and team!) kept the conversations very candid. We clearly understood what was doable and what was not. That being said, they went to great lengths to make sure that our requests were more doable than not. We really appreciate all the accommodations that they provided for us.

Initially, we couldn't tell in the day time how it would turn out as our event was in the evening. But the venue really comes to life at night. The lights and the atmosphere is absolutely great. The help we received to set it all up on the day up was excellent. We had some seating plan changes made the day of and they were so helpful to provide what we needed for our special day.

We went with the bar package as well with no regrets. We were so happy with how great the bartender was. She was clearly very experienced and professional. Highly recommended to make your life a lot easier.

The house on the side of the venue rented as a bridal suite was amazing. Both the bridal party and the grooms party were easily able to use it to get ready. There is abundant space and has great lightning for photos of everyone getting ready. In the middle of event, we had concerns if we would be able to do our choreographed dance with the bride's wedding dress. Before our re-entrance, we were able to use the house to quickly make some changes to make sure the dance happened.

We obviously could not have done without this venue, but more than that, we really would've been lost without all the help and advice of the employees. Thank you so much for making this day happen for us!

Mihi & Aby

Jeremy P.

Married on 16/04/2022

Unforgettable memories that we made

When I first visit to the venue and it was a wonderful feel where you could get the touch of nature with all your decors and gives you a different vibes of pureness. We requested a fairy tale theme for the event, which was perfectly synchronized . The food was delicious, while everyone on the staff was cooperative, friendly and welcoming. I would definitely recommend this location for creating unforgettable memories.

Samantha V.

Married on 19/03/2022

Beautiful venue! Lots of floral and flowers

The venue is gorgeous! Minimal decorations needed due to the gorgeous floral and flowers all over the ceremony and reception room! Guest loved being able to get pictures by the waterfall. The staff were attentive and we had an amazing night!

Bryan W.

Married on 10/12/2021

The most beautiful venue in the gta

Honestly, this review could be 30 pages in length and I still wouldn't be able to describe how beautiful this venue was. We had 100ish guests, and I think every single one commented on the greenery, the lights, the tables, the ceremony space...everything that made our wedding day special. The coordinators (Shawn (sorry if I spelled this wrong) and Kate) were so incredible, and were accommodating requests/changes up until the last minute of our day! We originally booked our date for August 2020, but then COVID hit...regardless, the venue honoured our contract until the very end! Can't say enough nice things, and would definitely recommend.

T P

Married on 09/10/2021

Not Impressed

Yes, the venue is pretty, but the team behind it lacks communication and professionalism. The employees are ever changing and during our final details meeting, didn't seem to know what was going on. We added a bar package months before our wedding date and were told 29 days prior that they actually didn't have a liquor license, and that we would have to get license and alcohol. They also had multiple people "tour" the venue DURING our wedding. We paid for the space for a certain time frame to have a private event. They were asked to leave multiple times throughout the evening by event planners, wedding party and family, with no success or understanding of why it was extremely unprofessional, especially during a pandemic. Our guests were screened, now there were unaccounted for people at our event and we were unsure if they were safe to be there. Unacceptable, when we as a couple, put in so much effort to ensure it was a safe place for our guests.

Tanisha H.

Married on 26/06/2021

Greenhouse love

"A Truly Unique Wedding Venue in Newmarket Ontario If you are dreaming of a fairy tale garden wedding, The Madison Greenhouse Venue is the ideal location to make your dreams come true. Our unique event venue is a greenhouse, home to many live plants, and therefore captures a tropical feel all four seasons of the year. As the sun sets and the night appears, the venue illuminates with twinkling lights creating stars to fill the sky. Accompanied by cascading greenery that surrounds you, we will have you falling in love all over again. This romantic venue will be a memorable moment for you and your love to celebrate and share with your family and friends."

Mayusanth J.

Married on 04/06/2021

Beautiful Venue and Team 5 Stars

Due to some covid complications, we had to find a new wedding in less than 2 weeks. Janet and Pravin made it a seamless experience. They were kind, polite, and very professional. They went above and beyond to make our special day one for the books. They took care of everything and we did not have to feel any of the stress. The venue itself is beautiful and does not need much in terms of decor. I would working with Janet and Pravin for any of your future event needs. Best experience ever!!!