45 reviews
Quality of service

4.6 out of 5 rating

Response time

4.3 out of 5 rating

Professionalism

4.6 out of 5 rating

Value

4.6 out of 5 rating

Flexibility

4.6 out of 5 rating
46 User photos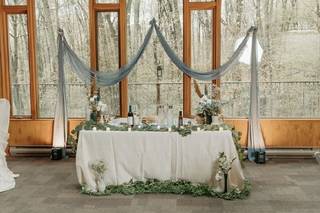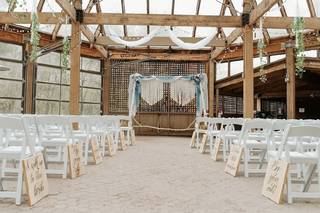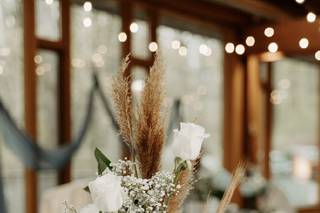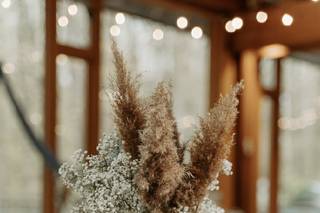 + 42

Photos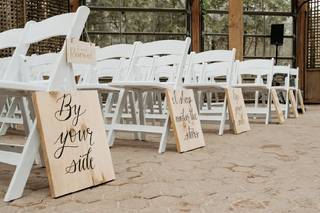 Samantha S.

Married on 20/05/2023

Beautiful Spring Wedding

We had an amazing experience with Kortright ! Our event manager was prompt to answer any questions we had, and helped to keep us on track throughout the whole planning experience. He remained professional at all times and we felt we were in good hands ! The food was amazing, many of our guests complimented the food ! The set up crew was quick, and so helpful. The servers had everything out almost at the same time, and our schedule carried on perfectly. Our day of event coordinators were so lovely and helpful. On top of all that, the venue is so beautiful !

I would recommend this venue a thousand times over !

Erik

Married on 30/04/2023

April 30 2023

We booked our wedding for Sunday April 30, 2023 in September of 2022. So we had about 8 months to plan for the big day and all in all our experience exceeded our expectations!

First Visit: Communicating with Antonio to book our site visit and discuss our contract was prompt and easy. Our contract reflected our needs and desires and Antonio was great in addressing any questions or concerns!

Communication: When working with our Event Coordinator Kanak, email communication was a little slow at first. However, we were slow to respond on our end as well dealing with some sudden life events. Once we met her virtually for our Final Details meeting, we could not be more grateful of her help in planning our special day. We had a DIY wedding so her flexibility and accommodations for our set up, storage and additions was so so appreciated!

Venue: All the outdoor spaces at Kortright are beautiful. We were devastated when we were told the Glass House would not be available due to something out of Peter and Paul's control. We found our that we could use it 2 days before and it was a beautiful ceremony location since it rained our entire wedding day. We weren't able to use the balcony for cocktail hour because of the rain but definitely recommend it! The only recommendation I'd make to the venue is to have more signage and lighting along the winding road that enters the venue building.. many of our guests had trouble getting out that night when leaving. Signage at the entrance for taxi/Uber transportation would also be beneficial. But all in all Kortright is just such an enchanted place to get married at! By the way April 20th was in bloom in case anyone is looking to have a spring wedding :)

Staff: Oh my goodness. Words cannot describe how special and at ease the Kortright team made us feel. They went out of our way to help us with things they aren't expected to do. There are some things you don't remember from your wedding day because it's all a blur but the courtesy and genuine care of the staff was definitely remembered. We thank them from the bottom of our hearts!

Food: Hall meal prices have sky rocketed since Covid. We were fortunate enough to take advantage of the Sunday off season meal pricing. But honestly even if we hadn't been able to, the food was definitely worth it. Our guests raved about the flavours and portions. The apps for cocktail hour were delicious and plentiful. The presentation of everything was lovely. The open bar was great. The only thing I'd suggest overall is having an option for at least the bride and groom to take home any of their uneaten food. I love love love food and yet that night I could not stomach anything. We were a ball of nerves. Then came 9pm I was starving. Luckily the staff were compassionate and saved our food for us! Our menu accommodated meat, vegetarian and pescatarian needs so we truly felt there was something for everyone to enjoy.

Final Thoughts: I wish we could do it all over again! Especially since we didn't get to take advantage of the whole environment with it raining all day. But we made the most of it and it was a day we will never forget. A huge thanks to Kanak for calmly guiding us through all we needed to do. Your patience and support made it all run as smooth as it did.


+ 5

Photos

Jessica W.

Married on 29/04/2023

A truly magical wedding!

The Kortright made the wedding of our dreams a reality. Throughout the entire process, they answered our many questions quickly, gave advice and recommendations, and instilled confidence that it would be a success... and they delivered. It was the MOST magical day and we will cherish the moments and memories for the rest of our lives.

Our families and guests were extremely complimentary of the beauty of the venue, the attentiveness of the staff, and the delicious and generous food. We received multiple comments that it was the BEST food at a wedding. We couldn't agree more! The passed appetizers were delicious and we were pleasantly surprised that seconds of risotto were offered to everyone. The ability to make the entire wedding, including the bread, gluten free was beyond incredible! It brought us so much comfort that the Groom and his family could enjoy the evening and meal without any food related anxiety.

We would recommend this team again and again. We cannot say enough good things about the process and the day. The coordination with other vendors was seamless and gave us the opportunity to enjoy the day and be present in every moment. Even with the number of weddings hosted, they made us feel truly special and unique.

Are you interested?

Send a message

Aera

Married on 16/12/2022

LOvedd it!!!!

Amazing team and amazing food. :)
Would love to be there again.

Andrea P.

Married on 21/10/2022

Amazing enchanted forest wedding

On October 21/22 we had our dream wedding at the Kortright Centre and wouldn't have changed a thing.
However, 2 reasons our day went as perfectly as it did, was because I'm a type A person and we hired a wedding planner.
I can be certain that if I wasn't on top of absolutely everything, and if I didn't hire a planner our day wouldn't have been as amazing as it was.
Pros:
Stunning location - the forest setting is unbelievable beautiful, and we paid minimal for decor/flowers (we felt the space was beautiful on its own)
Food - Peters and Pauls knows food! Our guests are still raving about each dish being better than the last
Cons:
Cost - Thankfully we were locked in prices pre pandemic when we signed our contract in 2019, looking at their wedding packages now - I can't believe the cost increase for what you're getting! There is an added charge for everything. For 100 guests budget at least 25k for the venue alone.
Communication - I'm neurotic and was on top of everything, but having our venue coordinator change so many times was frustrating and communication in general was definitely left up to us to take control of. Day of, the venue coordinator was responsive and professional.
Overall we wouldn't have changed a thing, we had the greatest wedding exactly as we envisioned, but it wasn't thanks to the Kortright - we made it happen.
If you're willing to put up with the inflated price, and are willing to do the leg work - you can have an absolutely perfect wedding at the Kortright Centre. Just be prepared for some dedication/stress on your part.

Lindsay

Married on 16/09/2022

Amazing and Magical Venue!

We had our wedding this past weekend at Kortright Conservation and it was everything we hoped it would be. The staff were amazing to work with and super accommodating. We received so many compliments from our guests on the venue and how magical the whole thing was.

William O.

Married on 23/07/2022

Hot and Cold

Location was absolutely beautiful! We had the unfortunate situation where the event manager switched last minute to a new hire, who seemed a bit inexperienced.
Pros:
- they were very flexible with our agenda, which allowed us to operate less on a crunch time
- quite responsive

Cons:
- unprofessional in communication and forgetting details, which made us feel a bit anxious about how the day of the event would go
- unreliable: the day-of the event, the event manager and back-up colleague did not arrive, and our ceremony coordinator had to reach out and trouble-shoot why the chairs were not set up in time.

Without the event manager on site, the possibility of unforeseen circumstances (i.e. weather) could have dramatically impacted our ability to carry out the wedding ceremony as planned. All to say, it did go smoothly, but it felt like we were operating without any assurance.

Samantha K.

Married on 08/10/2021

So glad we went with Kortright!

We had the best experience with Kortright and it's staff! After a hectic year because of the 'C' word, Kortright was amazing to work with, responsive, and overall supportive throughout everything. We rented a clear top tent to accommodate all our guests (which doubled as a dance floor!) in order to have our reception in the Glass House, and it was just perfect!
The staff were wonderful, the food was amazing, and of course the venue was beautiful. We couldn't have asked for a better venue to host our long awaited wedding. It really was the perfect day I'd always dreamed of!

Lidia E.

Married on 24/09/2021

Beautiful Location... service during planning was terrible

The wedding day was great. Everything was wonderful, the setting was gorgeous, the serving staff (extra huge thank you to Janet and her team) did an excellent job. We had so many compliments on the food, and portion sizes were huge. My husband and I are very happy with how the day turned out, and we wouldn't change a thing.

However, dealing with Kortright leading up to the wedding... was awful. I understand that it was during covid, but it would usually take weeks to get a email back from anyone, and they rarely picked up their phones. We had been planning this wedding since 2019 due to covid postponing our original date, and yet important information still managed to slip through the cracks and we only found out in the weeks leading up to the wedding. This was likely because we were passed along to about 5 or 6 different people, and it felt like starting from scratch with each one. About two weeks before the wedding, we were informed we would need a tent next to the glass house due to covid restrictions requiring extra spacing between tables. "All our glass house receptions need tents now," they told us as though we were already supposed to know this. "But they book up fast so you should hurry to rent one." This is just one example of how poor communication was. There are several others but it would take too long to type them all up. Overall, we were extremely disappointed with the planning processed with Kortright, and it led to extra stress with wedding planning, so we cannot recommend this venue.

A week before the wedding, we were passed along to someone new who would end up being our day of coordinator. We would like to specially thank Meaghan, who did an awesome job. If we had been dealing with Meaghan from day one, I'm sure we would have had a better experience.

Angela

Married on 12/09/2021

Beautiful Venue

We fell in love with the Kortright Centre for Conservation on our first visit and could picture what our wedding would look like surrounded by nature. We were excited to have our ceremony in the forest in August 2020, but unfortunately, we had to reschedule our reception to September 2021 due to the pandemic. We mainly corresponded with Stephanie who answered all of our questions throughout the 2 years of wedding planning via email and phone. She was clear, accommodating, and professional, but we found that it took longer than expected for her to respond to our email inquiries 2 months leading up to our wedding reception date (amidst the changing pandemic situation). We were pleased that our feedback for adjusting the menu from our tasting was fully taken into account and the food was delicious. However, our main course was served approximately 1 hour behind schedule, which pushed everything else back. That meant that there was no time for cake cutting at the end, which guests were looking forward to witnessing. Overall, we had a good experience and would recommend the venue.
Are you interested?
Send a message