Reviews for The Casablanca Hotel
Awards


25 User photos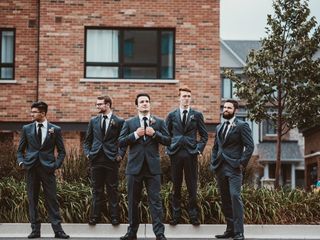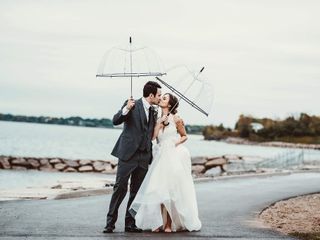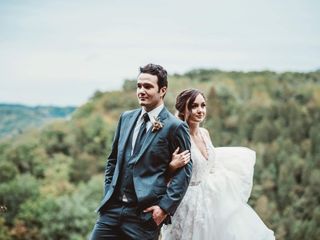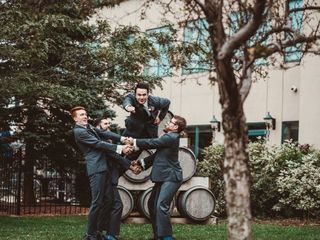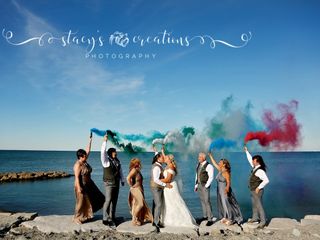 Featured

Laura DeJonge · Married on 07/09/2019

Perfect venue for our perfect day

Casablanca Hotel was a joy to work with right from the get go. I happened to be in town and had been emailing with Jennifer, she made time for me that day and when my mom couldn't tag along she suggested we call her and put her on speaker so we could ensure any of her questions were answered as well. Jennifer was always quick to respond and so hopefully in working out all the details for our day. The day of everything was perfect, I could not have asked for a better venue for our wedding.

Sent on 15/11/2019

Alicia · Married on 28/09/2019

Takes all your stress away!

I am a worrier and love to have everything organized. So I was very happy to have Jennifer was my wedding coordinator, she was so organized and helpful. You can really tell she loves what she does which made it extremely easy to trust her to take care of everything. Casablanca is straight forward with pricing without any of the suprises you get at other venues. They take care of everything. Not to mention how beautiful the panoramic room is with the beautiful view of Lake Ontario. I am still in awe with how wonderful this venue is. Not to mention it is close to Beamer conservation which makes for amazing photos!

Sent on 30/09/2019

Megan · Married on 28/09/2019

Customization

I love this venue as it was functional to have kids be included and allowed for us to personalize our wedding choice so everything would be exactly how we wanted it.

Sent on 18/11/2019

The Casablanca Hotel's reply:

Thank you Megan for your comments!! It was our pleasure to host your Wedding with us!!! We do wish you All the Best for your future! Thank you again!

Jenni Pape · Married on 27/09/2019

Thank you!

Jennifer was so helpful and kind! She made the whole planning process a little easier on me and helped me any time I emailed her. The day of the wedding we found out my florist forgot to bring my flowers and I was a mess... Jennifer stood there with me calming me down and assuring me everything was fine. Once we left for pictures, my flowers showed up. Jennifer took them all up to the room doe me and set them where I wanted them. She pinned all the guys boutineers as soon as they walked in. I honestly cannot Express how grateful I am for the help!
The venue its self is just beautiful and the food is amazing. Everyone loved all 3 courses! We will be returning to the Casablanca inn!

Sent on 28/09/2019

kahly · Married on 14/09/2019

Amazing venue

We absolutely loved our wedding day here! Having our friends and family all stay in the hotel and enjoy our special day with us was amazing.
The venue was beautiful, the food was delicious and the staff were top notch !

I would
Recommend Casablanca Winery Hotel !

Sent on 18/12/2019

Alison Wall · Married on 08/08/2019

Excellent!

We just celebrated our first anniversary and everything was outstanding.

Sent on 10/08/2019

Sheila Anderson · Married on 06/07/2019

Beautiful wedding day experience

We recently held our wedding ceremony and reception at the Casablanca Hotel. Working with Tina was such a pleasure, and pretty much anything we requested - she made it happen. Our ceremony was held in the chapel, which was very nicely decorated. The Vintages Room, and the table settings were very elegant looking. Being very inexperienced in arranging special events, we relied heavily on Tina's expertise. On our special day, Tina and the other Casablanca staff did an amazing job with the event. The food was fabulous, the dessert was to die for and the staff were attentive, professional and friendly. We had so many positive comments from our guests about the hotel, the food, the staff and the rooms. The following morning they were more than happy to provide seating for 12 together at their Sunday brunch.
We highly recommend the Casablanca Hotel and especially Tina.


Sent on 21/07/2019

Crystal Faust · Married on 13/04/2019

Final product amazing

We had three different contacts from day one to final day which made things slightly confusing. After a couple trips down to the Casablanca to speak in person we finally got progress. The final day was perfect and they delivered exactly what we wanted! The service the day of was stellar!

Sent on 18/04/2019

Nicole Cartwright · Married on 24/11/2018

Great day, wonderful venue

We had our ceremony and reception at Casablanca. Our contact there changed a few times and honestly I only have two complaints, the first of which being the response time for emails was not great and some of my emails would get missed entirely so I would have to follow up. I got in the habit of sending my emails in bulleted points because otherwise questions I asked could be missed. However Tina was fantastic to work with and put up with all of our shit. The food was fantastic and so was all of the staff. My only other complaint is the building really needs to be updated, specifically the fabrics. If they could just update their carpets, curtains, couches, etc they place would look so much better. But this we knew going in and I assume helped make the venue so affordable.

Sent on 07/01/2019

Deanna York · Married on 23/09/2018

Daniel and Deanna TREMBLAY

Our wedding was absolutely beautiful. We had a blast. Our family and friends all had a blast. It was a beautiful location with reasonable pricing. I recommend Casablanca to anybody in the Niagara region or anybody who wishes to travel there to get married.

Sent on 23/10/2018

The Casablanca Hotel's reply:

Thank you for your review. It was a pleasure having your group here! I'm glad to hear that everyone enjoyed themselves. We hope you can visit again for another special celebration or just for a meal in one of our two Restaurants.