Reviews for Waterstone Estate and Farms
Awards


59 User photos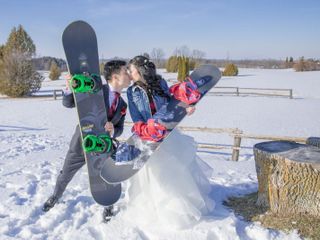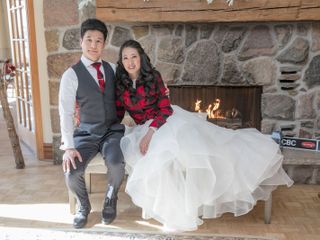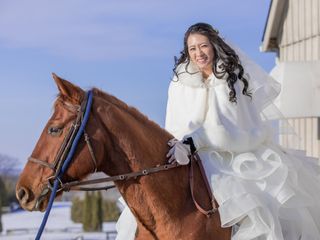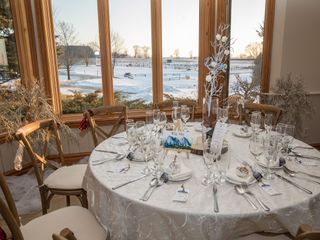 Joanna S. · Married on 01/05/2021

11/10! Highly recommend!

First off, the staff at WaterStone are superior! My now husband and I enjoyed working with each high skilled person to make our ceremony just perfect. We appreciate their flexibility during these uncertain times to reassure us and support our special day.

Also, the grounds are so beautiful! Incredibly picturesque and stunning. We also had take away charcuterie boxes for our guests and everyone has been raving about them! Chefs kiss!

Cynthia, Devin and Lindsay...you are amazing and we cannot thank you enough!
Looking forward to you hosting our reception soon!

Sent on 05/05/2021

Waterstone Estate and Farms's reply:

Congratulations on your beautiful ceremony Joanna and David! You were a pleasure to work with and everyone at WaterStone is looking forward to being there for you to help out with your reception. Please know how much your kinds words mean to us during these challenging times. Looking forward to seeing you both again!

Chrstina · Married on 22/02/2020

My DREAM wedding!

When I first walked into the venue, I knew this is the place I wanted to have my wedding. There were so many parts of planning the wedding that Cynthia, our coordinator at the venue, helped us with. She was so enthusiastic about our wedding, even more than we were! Cynthia definitely went above and beyond to help us put together our vision. The guests were wowed by how beautiful the indoor and outdoor scenery were. The guests also could not stop talking about how great the food was too! Overall, I am so happy I chose this venue and we will have wonderful memories forever.

Sent on 02/03/2020

Waterstone Estate and Farms's reply:

Hi Christina and Jonathan, It was fantastic to work with you towards creating your gorgeous winter wedding. The creativity and beauty of your ski/snowboard/equestrian theme was fantastic and it was obvious how much fun it was for your guests!

Alison B. · Married on 26/10/2019

Highly recommend

Everyone at WaterStone was amazing for our wedding. We worked mainly with Cynthia, and she was so helpful! She was always available to answer the millions of questions we had, and very accommodating when we wanted to make some last minute changes. The venue itself is beautiful. We had our ceremony in the century barn, and all of our guests keep telling us how amazing it was. The hall for the venue was also beautiful, a perfect blend of rustic and functional. We had 95 people total for our big day, and we fit perfectly in the space, making it feel nice and intimate. The catering provided is also really good, and many of our guests commented on how good the food was. Overall, we had a great experience here, and highly recommend it for anyone looking for a venue.

Sent on 18/11/2019

Waterstone Estate and Farms's reply:

Hi Alison and Mufid, It was so great to work with you and thank you for the kind words. Your wedding was beautiful! Thank you for sharing your photos!

Tracey M. · Married on 24/10/2019

A day to remember

It truly was a magical experience. Our son and his new bride held their wedding ceremony in the Heritage Barn on a beautiful fall day. With the sun shining through the slates of the barn, the simple yet elegant fall décor and the spacious rustic feel we witnessed a truly beautiful wedding ceremony, officiated by Richard. The guests were in awe of the beauty surrounding us. The fall colours were spectacular and the calmness of the property was welcoming. Deborah was very accommodating to our requests and Devin worked side by side to ensure everything went perfectly. Devin effortlessly worked her magic, it truly was a spectacular experience, second to none. Thank you to everyone at Waterstone Estate and Farms.
Thank you
The Miller Family

Sent on 24/10/2019

Waterstone Estate and Farms's reply:

Tracey, it was truly a pleasure to work with you and your wonderful family to make Shawna and Ryan's ceremony special. Your decorations were lovely and we were thrilled that you had such a gorgeous day. Autumn in the country - a blessing!

Shawna H. · Married on 22/10/2019

Beautiful venue!

If your looking for a beautiful, rustic wedding venue, Waterstone Estate and Farms is the place!

I got married in the heritage barn at Waterstone on October 22. It was everything I imagined our barn wedding ceremony to be! The chandeliers in the barn made it that much more spectacular. After the ceremony, we took our photographs in and around the barn. The way the light shines through barn, I couldn't have asked for better wedding photos. A photographers dream!

We did not use the clubhouse since it was a smaller wedding and went for dinner elsewhere but all of our guests were raving about the venue. The staff at waterstone were incredible as well. Devin was super friendly and helpful and was there to make sure everything ran smoothly.

Highly recommend this venue, wish we could do it all over again!

Sent on 29/10/2019

Waterstone Estate and Farms's reply:

Hi Shawna, It was an absolutely pleasure to work with you and your wonderful family to set up the heritage barn for your ceremony. Everything looked amazing!

Samantha · Married on 20/10/2019

Waterstone is amazing!

We had an amazing wedding day at Waterstone! Devin was the absolute best day of coordinator, and she kept things running smoothly. She was awesome leading up to the event and so helpful. The venue is gorgeous and every guest
Talked about it after, how much they loved it. Devin went above and beyond the whole time from booking until the day! Highly recommend. Also SO MANY nice places for photos!

Sent on 23/11/2019

Waterstone Estate and Farms's reply:

Hi Samantha and Justin, Thanks so much for your kind words. Your wedding was so beautiful and it was a pleasure to work with you both. Your candy station was so fun and well put together!

Meaghan · Married on 05/10/2019

Look no further than WaterStone!

WOW! We have nothing but amazing things to say about our experience with WaterStone! From the moment we booked our venue, up until after our wedding day everything has been perfect! Devon is so sweet and accommodating and on top of everything. She was super responsive and easy to get a hold of. Was great at reminding me of things I would have forgotten about. The food was delicious and the venue it's self if breathtaking. If anyone is looking for a rustic venue, this is place! Look no further!!


Sent on 04/11/2019

Waterstone Estate and Farms's reply:

Hi Meaghan and Tim, It was wonderful working with you and seeing how much care you took to make sure your guests had a fantastic time. Your idea to provide guests with blankets for the Heritage Barn ceremony was so cute. "To have and to hold in case you get cold!" Love it!

Taylor R. · Married on 28/09/2019

Amazing Day Thanks to an Amazing Venue!

We were married on September 28th, 2019 and everything was absolutely amazing! Cynthia was so helpful throughout the entire planning process and allowed me to store all of my decor in the basement prior to the big day so that I could set up without having to transport all the items day of. She was always available to field questions and assist in any way that she could. Devin was also great in answering questions and giving us our original tour.

The food was incredible! They were super accommodating to any dietary restrictions that myself and a handful of our guests had.

The guests loved being able to utilize the covered porch and the grounds for photo ops and just hanging out and enjoying the scenery. The bartenders were incredible with helping last minute to collect toonies for drinks when the person I had assigned this to didn't show up. They had everyone happy and even helped me pack up left overs. Super personable and friendly service all around!

My only issue with the entire process was that we had to have our rehearsal on a Thursday due to a Friday event which was an inconvenience to a few of our bridal party members but it all worked out.

Overall I highly recommend WaterStone Estates and Farms as a wedding venue. It is truly a magical place with so many opportunities for a unique, personal and memorable day.

Sent on 04/04/2020

Waterstone Estate and Farms's reply:

Hi Taylor and Bradley, Thank you so much for your kind words. It was lovely to work with you towards creating your gorgeous wedding. We loved the decor you brought for your Heritage Barn ceremony! We also thought your Volkswagon photo bus was such a fun idea!

Tam P. · Married on 14/09/2019

September 2019 Wedding

My husband and I were married in September 2019 at Waterstone, and did both our ceremony and reception on site. From the beginning, our wedding coordinator Devin was always extremely professional and accomodating and answered our emails promptly. We had done venue tours at many other locations but this one by far took our breath away as soon as we saw it. Warm and rustic and nicely secluded so that it's just you and your guests. We did our ceremony on the grass and followed with appetizers on the patio and then had our reception indoors. We had tons of compliments from everyone on how beautiful it was! The food was great, and Devin did a great job on the day of keeping us on time and on track with our schedule.

Thank you once again for all that you did, you really made our day memorable!

Sent on 22/04/2020

Hana · Married on 03/08/2019

The Most Beautiful Place for a Wedding

In the quest for our venue, we came across WaterStone Estate. We fell in love with the large wooden hall and the beautiful surroundings. The staff was very helpful throughout the whole process and always answered all our questions.

The venue itself is absolutely gorgeous, it's like a fairy tale, and made our wedding feel perfect! Cynthia was our coordinator and we couldn't have pulled it off without her. She was amazing to work with and kept everything running smoothly on the day of and we are so grateful for all the help she gave us! Our wedding was everything we wanted and more. We are so happy and can't thank WaterStone Estate and Cynthia enough for our beautiful day!

Sent on 14/08/2019

Waterstone Estate and Farms's reply:

Thank you so much for the kind words Hana! It was an absolute pleasure to work with you and Andrew. Your wedding was beautiful and we can't wait to see your photographs!