Reviews
4.8 out of 5 rating
Quality of service

4.7 out of 5 rating

Response time

4.9 out of 5 rating

Professionalism

4.7 out of 5 rating

Value

4.6 out of 5 rating

Flexibility

4.8 out of 5 rating
95%
Recommended by couples
33 User photos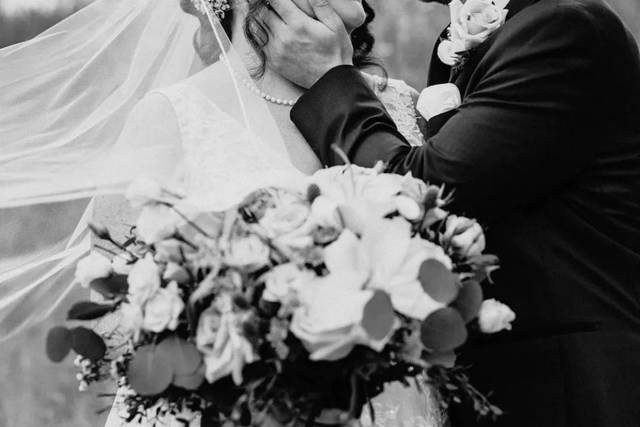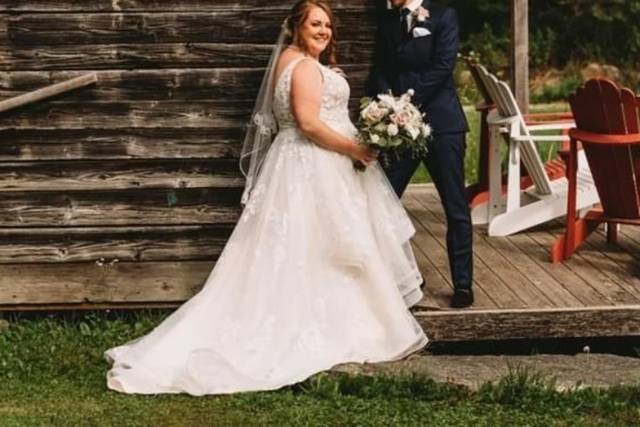 + 29

Photos
Featured

Meagan N.

Married on 24/09/2021

Beautiful Wedding at Belcroft

Belcroft was the perfect wedding venue for us. We enjoyed the outdoor and indoor (tent) areas. The bride's suite was the perfect space. Belcroft allowed us to set up and bring what we needed. They also helped with the set up and cleanup and they answered any questions we had. Rachel was such a help on our wedding day. The grounds are also very beautiful!

+ 6

Photos

Sadie C.

Married on 26/08/2022

Nice venue

The venue was beautiful, Rachael was one of our contacts and she was very helpful & super nice. Natalie, our day of coordinator, was also wonderful. While the wedding itself was incredible and the venue was absolutely beautiful, there were definitely bumps along the way. In our contract that we signed it said all linens were included in the Belcroft package. A couple months before the wedding we found out that was not the case and we had to pay another couple thousand in linens, which we had not budgeted for and were completely caught by surprise. When we addressed it with Katie, one of our contacts, she was incredibly rude about it and basically told us that linens were built into the other caterer's cost but because we didn't go with that caterer (we were given a choice of 2 or 3) we had to pay for our linens, which was news to us. She was very rude and dismissive. We also had A LOT of issues with their bar manager, Alysse. She took forever to answer our questions via email, the meeting we had with her was completely disorganized. She didn't give us all of the information at our meeting so we were made to think we had to purchase our own sparkling wine & pay a corkage fee when really they had their own sparkling wine that we weren't told about. She then claimed my Mom dismissed it and said we'd bring our own instead (why would we pay a $20/bottle corkage fee if we didn't have to?). It took her 2 months to get us the summary/information we asked for at our meeting and sent us the invoice with less than 24 hours to pay it (we had asked on more than one occasion for a cost breakdown as other than the package outline she gave us we had no idea what the bar would cost). The staff during the reception were great, though definitely a little overzealous. They packed up our photo guestbook very early, I had multiple people tell us they didn't get to sign it because Belcroft had packed it up already. We also had beautiful glass names 3D printed for all of our guests for their favour, most of our guests and both Spencer and I had our table cleared and said names cleared with the table and thrown out by Belcroft before we could grab them and bring them home. I was very disappointed as I was planning on keeping mine & Spencer's names as a keepsake from our wedding, not to mention it was our favour for our guests. I contacted Belcroft the next day as at first I thought our names had just gotten packed away in a box and they had said there was nothing in the lost & found so staff would have thrown them all away. Very disappointing & wasteful. Overall, the venue was absolutely beautiful but it was definitely one of the more expensive venues and I expected a bit more from (most of) the staff. Rachael & Natalie were great, if I were rating just the 2 of them it would be all 5 stars. Unfortunately, that's not the case.

+ 6

Photos

Jaime C.

Married on 18/06/2022

Fantastic!

Amazing venue and team!! They were great from start to finish!

Are you interested?

Send a message

Matt

Married on 09/11/2021

Great venue!

Great venue. One stop shop for all the extras. Stunning scenery. Ask for Rachael to be your venue coordinator and Gabor to be your DJ. Thanks Belcroft!

Matthew D.

Married on 23/10/2020

There is no better venue or staff!

We got married on Friday October 23, 2020 during the pandemic. The year has been insane with the rapid changes in restrictions and not once did Belcroft let us down. The staff is incredible, especially Katie. Professional is an understatement to describe the team and the Venue itself is absolutely breathtakingly beautiful. Every single guest of ours have been raving about the entire day and how perfect it was.

Our wedding was during a very difficult period of the pandemic and the Belcroft made everyone feel safe. If you want the perfect wedding, incredible food, absolutely stunning venue, most supportive staff and much more. Belcroft should be first on your list.

Thank you for everything Katie and team! You're exceptional.

+ 7

Photos

John M.

Married on 19/10/2020

Beautiful property with stunning scenery

My nephew was married at Belcroft Estate in September. It is one of the most spectacular venues that I have visited. The grounds are amazing. The dinner was delicious. I would definitely recommend this property for a wedding.

Julie Z.

Married on 26/09/2020

So disappointing

As a professional photographer I have worked many times at Belcroft and never fully experienced anything negative until the actual day of my own wedding at this location. From lack of clarity and communication to them actually losing our wedding cake on the day of our wedding at our reception! They overcharged us for items and actually stole from us! They charged us for an all included cake and literally served only part of it. No idea where the remainder went as our guests count ended up being less then when the cake was ordered?! The kicker For us was Them rudely clearing our tables at the end of the night in front of our guests, throwing away all our centrepiece florals and greenery into big garbage bags when we had made arrangements to have them donated to a local hospital during the COVID-19 pandemic. Disgusting. No apologies, no remorse, nothing. The owner actually accused us of lying and the wedding "coordinator" only offered to send us another cake. After the fact. That's all. All of this after watching their staff sit on their cell phones for the majority of the day while disabled family members tried to get things set up. We even asked for assistance from the planner and were told "I only have 15 minutes as I'm giving a tour" ON MY WEDDING DAY! During a pandemic!!!! So clearly they don't have any health or safety concerns allowing random strangers into our wedding during a pandemic?! They also tried to hold our deposit because guests unknowingly brought in outside alcohol without us knowing. Belcroft never said a single thing about this until after the fact. No contract was given only a term and conditions paper with a brief mention of "beverage services being on property" no where did it say anything about bringing a couple of beers for the wedding party when getting ready. Now we are two weeks past the day we will never get back and are still waiting for our charger plates which they actually took and are holding in their kitchen, expecting us to drive up to pick up over two hours away! When it was their staff who took them! The food was awful! Our dinners were cold as were numerous guests. Honestly, working here I never experienced any issues. However, since the new owners have taken over I have heard stories similar to mine however I always thought it was an absolutely gorgeous venue (which it is) so in a pinch we were stuck finding a new venue 4 weeks from our wedding date, (due to covid) so we went with a special all inclusive package with Belcroft. I personally think that perhaps they were just ill prepared for the pandemic and the unknowns. As a business owner I can sympathize with this, however the way things have since been handled by them has made us extremely frustrated, disappointed and completely devastated for the day that it could have been at such a beautiful venue if only the staff and vendors who were included with our package, delivered as promised. Hopefully this is an isolated incident however thought we deserved to state our true, honest and sincere experience with this venue from a personal standpoint. Luckily, our photographer was amazing as was our florist and we have some beautiful photos of the good times we managed to have in between the chaos of Belcrofts slip ups. Even though they are refusing to take any responsibility, we have already been asked by a few big wedding retailers and websites to have our wedding/photos featured and will not be mentioning anything about Belcroft, which is a shame.

Kiana

Married on 07/08/2020

Best wedding venue ever!

My husband and I can't say enough amazing things about Belcroft estate. Communication was always smooth and our coordinator Katie was always accessible and available to support. When COVID hit and we had to alter our plans for our August wedding, everyone at Belcroft was so kind, and understanding. Despite the COVID changes we had to make, our wedding day turned out amazing and nothing went wrong all thanks to all the amazing Belcroft staff. We can't recommend Belcroft enough, it truly was a wonderful venue.

Alison

Married on 26/10/2019

The BEST day!

Belcroft went above and beyond in every sense to give Simon and I the best day of our lives! The staff were so accommodating, the venue is stunning (and decorates itself!), and the entire planning process was so simple. They are experts at what they do. Even though they've done plenty of weddings, we felt so special and that they wanted to make our day the best day possible. We felt like we were the only wedding this entire season- that's how dedicated they are! I would recommend this venue to anyone looking for a one-stop-shop, amazing atmosphere, great staff, and the best wedding you've ever been to! :) Thank you, Belcroft!

Belcroft Estate & Event Centre's reply:

Alison, thank you very much! We really enjoyed meeting your family and Simon's family. We are so happy you had a wonderful wedding. It was a beautiful day! Please reach out if you would like to come back for a visit to take some more pictures.

Congratulations again!

The Belcroft Staff

Jenna

Married on 05/10/2019

Absolutely Amazing!

We had our wedding in the Marquee Tent at Belcroft Estate in the beginning of October and it was absolutely magical. From the very beginning, the staff at Belcroft made us feel completely comfortable and taken care of. Both Rebecca and Becca helped ease a lot of the anxiety and stress that can come with wedding planning and were always available to answer any questions I had. Becca was a true star in helping making our special day run so smoothly, everything felt effortless the day of and it was all thanks to her. We received so many compliments on the wedding venue especially—it is absolutely gorgeous. I am so happy that we chose Belcroft!
Are you interested?
Send a message