Reviews
4.7 out of 5 rating
Quality of service

4.8 out of 5 rating

Response time

4.6 out of 5 rating

Professionalism

4.7 out of 5 rating

Value

4.6 out of 5 rating

Flexibility

4.6 out of 5 rating
93%
Recommended by couples
35 User photos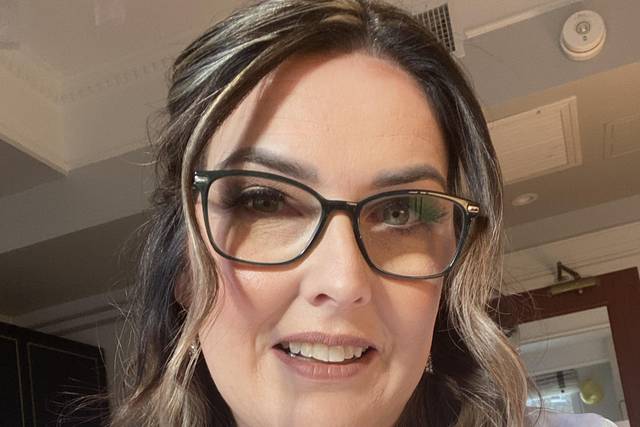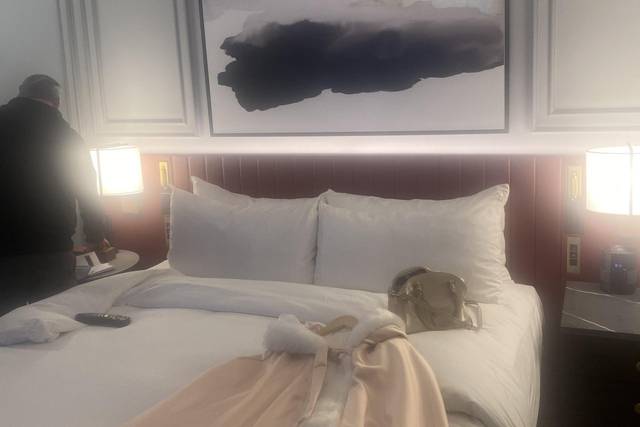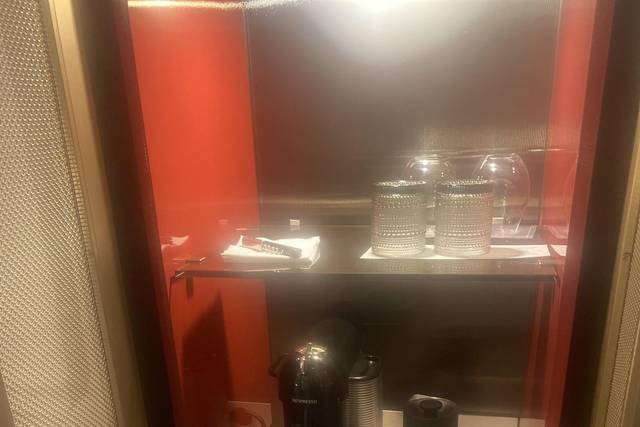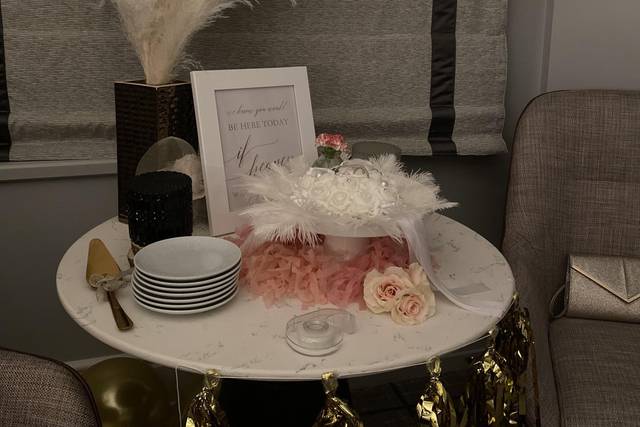 + 31

Photos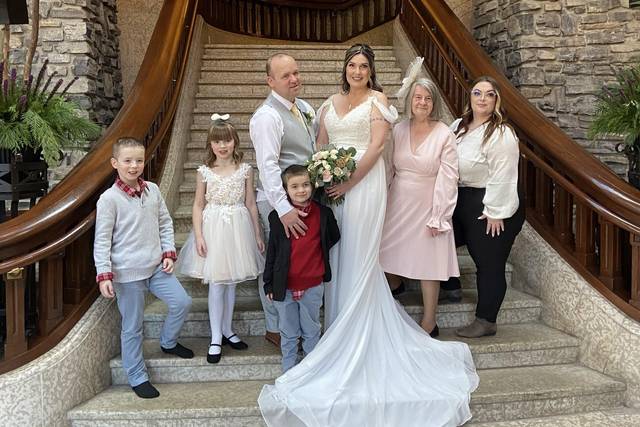 Kristen

Married on 15/07/2023

Amazing venue and hospitality

Our wedding at the Fairmont Banff Springs could only be described as magical. Working with Marie, their events coordinator, was incredibly easy and kept us organized throughout the year of planning and the day of. We and our guests were treated so kindly and specially - it really made you feel like extravagant guests for the day! Ceremony and reception set-up was smooth. The food was divine, and the cake was magnificent and delicious. Guests said that this was the best wedding they have ever been to, and were mesmerized by the views. Thank you for such a high quality, beautiful, magical wedding day.

Nicole S.

Married on 23/06/2023

Amazing wedding venue

We had the wedding of our dreams the Banff Springs Hotel. The service was unmatched and even when we had hiccups, the staff was on it. Chloe was an AMAZING event liaison and provided a caring, helping hand. It was an incredible day and I would do it 10x over.

Christine C.

Married on 17/06/2023

Sounds of Wedding Joy unacceptable

Intimate wedding (60 People) St. Stephens Hall. Windows were shut repeatedly to contain "noise" which was typical wedding Top 40 songs. Children were at the event so it was not loud; but it became uncomfortable hot during the dancing. At 10-12 minutes to close of event. DJ announced "last three songs to wish the newly weds off. Last song was "Piano Man" when the bride and groom embraced everyone circling them, thanking them for coming. With one chorus left, the DJ was instructed by the Venue that the music be shut off instantly. Most of us didn't quite understand what was happening and sang the last chorus of the well-known song as the couple said their last goodbyes. Shayna Mann, Manager-on-Duty promptly starting shouting at people to "Be quiet!" She actually poked at least two guests who were perplexed at her request and actions. Apparently, she was upset that the DJ would not turn down the music as she asked him to throughout the event because the guests "directly above us" were complaining. This occurred literally 40 seconds past midnight. It wasn't even 12:01 am and the Manager cuts off the Bride & Groom in the middle of a good-bye song to 60 people who had traveled internationally to share this day with them? Then assaults people who have the gall to keep singing for the extra 40 seconds? UNACCEPTABLE ANYWHERE but at at Fairmont hotel, which built its brand on luxury experiences??

This hotel has 740 rooms. Why put them directly above a function? Why have a function at all if the normal timbre of a wedding is disruptive? Why have the function go to midnight if you'd prefer quiet after 9pm? There was no drunken rowdiness at this family function; no tension or fights among guests. Just dancing, laughing people. When our group went to the bar next door that was open until 1AM to finish a proper good-bye, we were told "last call was at 12:15". When others in the bar were served, the staff admitted that Ms. Mann told them "anyone from the wedding would not be served". This was clearly a punitive action as many people didn't even want more alcohol; we just wanted to end the wedding on a good note for the Bride & Groom. More than one guest had stayed at the hotel the night before and experienced "wedding sounds" until well after midnight without complaint. It's kind of what you expect when you stay at a place that is popular with brides, mostly because of the awesome views of the Mountains of Banff. But other venues have the same views, are much less expensive; we had functions the previous two nights, one at the High Rollers Bowling Alley and another at the Three Bears Brewery with no issues (would recommend!). While these are not wedding venues, there are several lovely hotels within walking distance of these places that offer weddings and seem to be able to make everyone happy. I will say the food at the wedding was outstanding and the actual staff who served us were great. At the direction of Ms. Mann, the apologetic serving staff were put in awkward positions because if we were unruly, usually staff is just as annoyed as Management. This was not the case. Even other managers who tried to "meet in the middle" maybe just giving the Bride & Groom a champagne toast were interfered with by Ms.Mann who kept interrupting anyone who was trying to quell the situation. I'm not sure why this woman is in hospitality because it is clearly not her forte. De-escalation of experiences of unhappy guests is the Managers first responsibility. You'd think at a Fairmont property, this would be Guest Relations 101. Fairmont Brand has been ruined for my family and many of us (including Gold members) have decided to take their loyalty elsewhere. This is unfortunate but a wedding is a once-in-a-lifetime day; brides talk and no one wants to have their day intentionally ruined by a Manager with a vendetta. It's too late for us but for future Brides & Grooms, be warned. For Fairmont, if this is how your staff is trained; if they can't satisfy people with different needs at the same time, I'd suggest not hiring people like Ms. Mann for a hotel with 739 rooms. A three- bedroom bed and breakfast is more closely aligned with her skill set.

Are you interested?

Send a message

Carol

Married on 21/01/2023

Beautiful memories

We decided to splurge for our weekend trip where we got married in Banff. Upon check in we were surprised with a complimentary upgrade to the gold level room which included lounge access and complimentary breakfast, dinner and deserts! The gold floor is amazing. Service everywhere in the Hotel was impeccable. I felt like royalty.

+ 2

Photos

Barb

Married on 25/11/2022

Wedding - did not book with this hotel

We were trying to plan a small wedding for Nov, 2022. I reached out to the Banff Springs and received a response but no follow up or assistance. I did not feel comfortable booking this hotel as the service was not there and felt there was no flexibility in trying to work with me to book our wedding. Very disappointed in the service and lack of response. Needless to say, we booked our wedding at another venue.

Steph J.

Married on 01/07/2022

Amazing restaurants, great service & food

We had amazing meals at the Fairmont restaurants. We went here after our wedding with a large group of family and it couldn't have been any better! Great service, drinks, food and views.

Tessa H.

Married on 22/05/2022

Castle wedding

The fairmont was a beautiful venue. I had to move my wedding once and they were very accommodating and professional. I wanted a wedding that didn't require a lot of coordinating with different vendors and having it at the fairmont allowed for me to leave a lot of the little things to them. They have a fairly ridged structure however so if you have a particular vision be sure they can accommodate it as it is still an active hotel and tourist destination

Sherild R.

Married on 16/09/2021

Castle in the rockies!

We held our wedding ceremony and dinner at the Fairmont, and even from the moment you walk in was amazing and a dream come true. The room was huge, the service was great and the food delicious. The guest services team did amazing job accommodating our requests. The only note is that during the hotel check-in, guests services booking made an error to only have one person per room vs the four we had requested and paid for. The service team fixed it the next day but it was still a bit of an inconvenience especially since we had booked at least two years in advance. But nonetheless, the weekend was magical, and looking forward to coming back!

Larissa W.

Married on 17/07/2021

Gorgeous venue

Married on the terrace outside with the most spectacular views and had our reception in the Ivor petrik room. I would recommend taking photos in the mt Stephen hall as it's one of the most beautiful rooms I have ever seen. This whole hotel in general, inside and out is just breathtaking

+ 10

Photos

Amanda W.

Married on 17/07/2021

Very Quick Response

The customer service was outstanding. I emailed looking for prices and details on the venues available. They were quick to reply and answer all my questions.
Are you interested?
Send a message