Reviews for D.M.S. Video Productions
Awards
20 User photos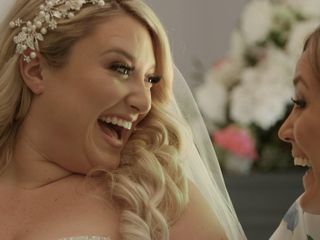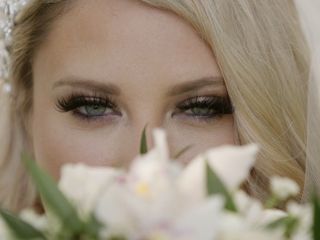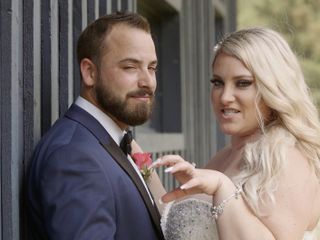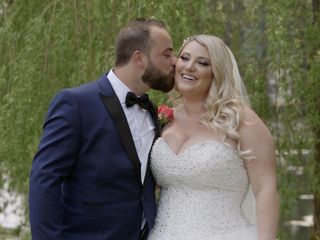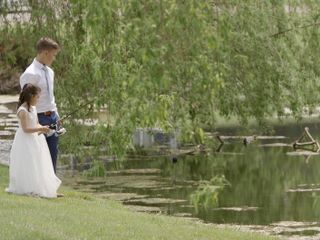 Jade Shapiro · Married on 09 of November of 2019

An absolutely AMAZING team of people - professional and talented!

Words cannot express how grateful we are to DMS and everything they did for us on our wedding day. From the very first minute the team walked in the door, we felt comfortable and relaxed. The team was professional, yet SO MUCH FUN to be around! One of the highlights of our day was taking photos and videos off site. It was truly a day and night we will never forget and, thanks to their amazing team, we will have video evidence of it all!

Sent on 11/11/2019

D.M.S. Video Productions's reply:

Jade. Thank you SO MUCH for your amazing review. We are so pleased you enjoyed your day with us. We equally enjoyed being with the two of you! You and Daniel make such an amazing couple, both inside and out! Thanks for choosing DMS Video Productions to capture your special day! ☺️

Vanessa Pavao · Married on 20 of July of 2019

Wedding July 20, 2019

DMS prepared a fairytale same day edit that we will be watching for a lifetime. Their team were extremely professional and encouraged us to just have fun while they catch it on film. Truly greatful for their incredible work.

Sent on 06/10/2019

D.M.S. Video Productions's reply:

Hey Vanessa. Thank you so much for taking the time to review our services! We truly love what we do and when amazing couples like yourselves take the time to reach out, it makes it extra special for us. Our team really loved being with you. Congratulations to you both. ☺️

Alyssia Stevens · Married on 23 of June of 2019

Best Memory Ever

My husband and I took our time to research videographers for our wedding as there are so many to choose from.
When we came across DMS, we knew right away that they were who we wanted to film at our wedding. Every other video we saw was nice and all, but it didn't hit the emotional note that we were looking for. DMS tells a story, and that's what really drove it home for us.
The crew who came was absolutely amazing and guided us to ensure that they got the best shots.

When we got the next day edit, we were so in love with it - from the songs they chose to the magical way they captured our most special moments.

Thank you DMS for giving us something that we will cherish forever!

Sent on 07/09/2019

Andrea Arruda · Married on 22 of June of 2019

Our Wedding

We recently use DMS Video to capture our special day! They were extremely professional and put together an exceptional SDE film that we now have to cherish and show our families for years to come. We highly recommend using them for your special events!

Sent on 10/07/2019

Elora Lombardi · Married on 01 of June of 2019

Amazing company!

DMS video was absolutely incredible. They went above and beyond to make our day so special! Our same day edit video had people in aww. Many guests came up to me asking for their info to use them for their upcoming events ! Darren is wonderful, he made sure everything went smoothly. Completed myself and my husband throughout the entire day!! Very nice man! As well as all the other assistants. Everyone was extremely nice and easy to work with!! HIGHLY RECOMMEND!!!!! So thankful for their hard work!

Sent on 03/06/2019

D.M.S. Video Productions's reply:

Elora, we had such a great time with you and Mike. Your day was simply amazing, not to mention the INCREDIBLE property we had the pleasure filming on. Everyone in the family and Wedding party were so warm, so inviting. Thanks for choosing DMS Video Productions to be part of your day and ENJOY your FILM! :)

William Lok · Married on 18 of September of 2018

Best of the Best

Amazing professionalism before, during and after. Great customer oriented services with a special twist of their input and suggestions to make the most out of everything. I would not go to any other place on my 10th anniversary!

Sent on 08/03/2019

D.M.S. Video Productions's reply:

Hello William and Christine.

Thank you so much for taking the time to review us on Wedding Wire. We love what we do and are very grateful to have met you both. Creating your special film was a work of passion for all of us. You BOTH made it so easy on the Wedding day. You were both fun and so easy going. Congratulations to you both. We look forward to your 10th anniversary!

Stefanie Simrod · Married on 16 of September of 2018

Best. Wedding. Video. Ever.

Thank you to Darren and the whole DMS team!!! My husband and I are so in love with our wedding videos. Every important moment and emotion was captured perfectly and we are so thankful to have these stunning videos to revisit some of the best moments of our lives. (We had a next day edit and a longer video.) The quality of the editing, the sound, and the shots are unmatched. Seriously. This is a level of video and capturing emotion that only DMS will create. If video is important to you, use DMS. You'll end up with a cinematic masterpiece that will make you fall in love with your husband or wife more and more every time you watch it. And trust us, you'll watch it over and over again. It's worth every penny.

Sent on 30/05/2019

D.M.S. Video Productions's reply:

Stefanie! Where do we start? You and Ryan are absolutely incredible. We knew from the moment we met you, it was going to be a magical day for us. Your personalities are so warm, so welcoming, it felt like we shared the day with old friends. We didn't want the Wedding to end! Can we do it all over again??? ENJOY your Feature Film and Same Day Edit. We hope you enjoy it as much as we did putting them together!

Mitchell Rattner · Married on 26 of August of 2018

Excellent Experience

We hired DMS Video Productions to film our wedding, and we were so happy with our choice. Everything went smoothly on the wedding day, and the quality of the final video was outstanding Darren is a true artist, with a very keen eye for cinematography. He and his whole team were a pleasure to work with, and we are pleased to recommend them.

Sent on 23/07/2019

Jesse Tepperman · Married on 29 of July of 2018

Over the moon!

We're so happy with the final product. It's such an amazing amazing video. Thanks to Darren and team for all of your awesome work! All our friends and family have been watching it on repeat. Highly recommend DMS.

Sent on 25/08/2018

D.M.S. Video Productions's reply:

Thank you Jesse for taking the time to leave us such a great review! We are glad our passion is appreciated. We really love what we do, and creating your film was our absolute pleasure! Enjoy.

Haley Lipowitz · Married on 14 of June of 2018

Five stars all around!

I am beyond happy I was able to book DMS video for my wedding! They really went above and beyond! Allie was wonderful. The crew was there before I got there! Allie right away made everyone feel super comfortable and at ease. The other crew members were so friendly and professional. Our same day edit was definitely a highlight for the day! They captured everything perfectly! I really don't have enough nice words to say. Thank you so much!

Sent on 29/06/2018

D.M.S. Video Productions's reply:

Thank you Haley for taking the time to review our studio. We are so pleased we exceeded your expectations. Making our customers happy is so gratifying, especially because we are so passionate about what we do. Enjoy your film!