Reviews for Lucid Limousine
Awards



5 User photos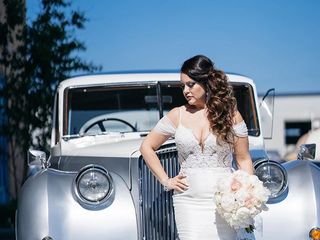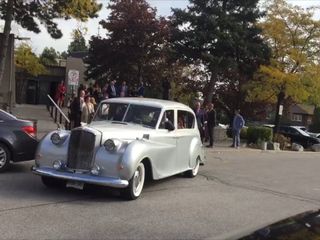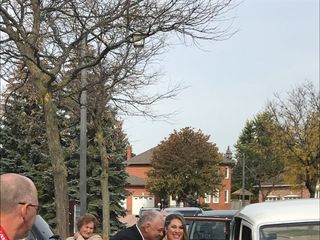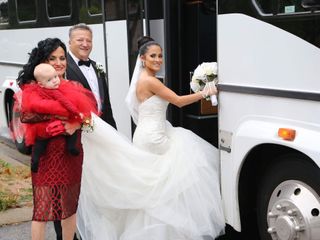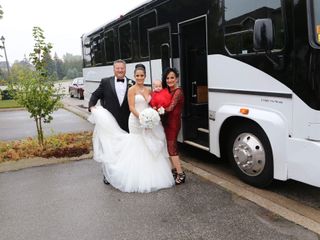 Lianne Kendall · Married on 12/09/2020

Bachelorette party September 10, 2020

My sister (matron of honour) engaged Lucid Limousine for my bachelorette. Paul was incredibly courteous and accommodating for our needs that night. Incredibly friendly and prompt. Went as so far to order food that night for us when our restaurant choice wasn't what we wanted. Vehicle was clean and a very smooth ride!!
Highly recommend - for any service but definitely for your wedding!

Sent on 15/09/2020

Chadd Hillis · Married on 07/08/2020

Exceptional Service

My wife and I arrange our wedding with Paul's team and it was a fantastic experience. Highly recommend Paul's limo service for any occasion as his team can do it all.

Sent on 10/08/2020

Lucid Limousine's reply:

Thanks Chadd it was a fun day everything went perfect and couldnt ask for better weather as well. You guys were on time which made the day go well as well. All the best to you and new wife all the best.

Paul Kendrick · Married on 02/08/2020

Paul Toronto Wedding

Paul is the consummate professional and I have no hesitations to recommend him.

Today, it was raining, thunderstorms and flooding. Yet Paul put everyone at ease. He waited for the rain to subside before escorting the bride under an umbrella to ensure that her hair and makeup were dry.

He communicated with us to coordinate the drop offs which made everyone comfortable.

His driving was the best I've ever seen and his vehicle was impeccable. He really cares about his customers.

Again I would recommend Paul in a flash .

Sent on 02/08/2020

Lucid Limousine's reply:

Hi Paul

Thanks for making our job so easy and it was a pleasure serving you guys. We had a great day with you guys. Cherrs all the best to you and your new family.

Kevin Orlando · Married on 01/12/2019

Perfect car and seamless service

With a million things to worry about on our wedding day, paul and lucid limos was not one of them. Everything went seamlessly. I went with lucid because of Paul's beautiful 1953 princess Rolls Royce. It was an amazing addition to our wedding.
Paul was amazing with the scheduling and helped me out with all the planning. Timing was perfect.
Overall the service was great start to finish and the price was very competitive.
The 53 Rolls put everything over the top ;)

Sent on 18/05/2019

Lucid Limousine's reply:

Hi Kevin

Thanks for choosing us for your special day and we had a blast with you guys. All the best and thanks for the kind words. BIG CONGRATS.....

Laura Di Salvo · Married on 14/09/2019

Amazzzing!

Once we found this company which we found through our venue we didn't look anywhere else.

They were always a phone call away if we had any questions. And you know us brides we always have questions.

They were professional, nice, and friendly all the way until the end of the night.

The bus was clean and honestly amazing, and the driver was really cool/nice too :)

15/10 FOR SURE!



10/10 for sure!

Sent on 02/10/2018

Adam Malota · Married on 15/06/2019

Limousine ride was enjoyable

The limousine was on time for all itinerary stops and was very comfortable for the wedding party. We enjoyed the experience.

Sent on 19/06/2019

Lucid Limousine's reply:

Hi Adam

Just wanted to say thanks for the great review and appreciate the business enjoy your new venture from the team at Lucid Limos we wish you all the best and Joy and Happiness.

Paul

Jen Warren · Married on 01/06/2019

Satisfied Customer - Beautiful Ride

Rented the old Rolls Royce (two tone color) for my wedding. Beautiful car. Pleasant driver. Bring your own drinks and music. Will rent again for my anniversary.

Sent on 21/06/2019

Fatima Medeiros · Married on 25/05/2019

Great experience for the price

From the beginning Paul was amazing to work with. The limos were amazing and the drivers very friendly and attentive. Highly recommend Lucid Limo for wedding or anything!!!!

Sent on 26/05/2019

Lia Tee · Married on 07/10/2018

Excellent service, clean fleet and great personalities!

As I wedding and planner, I have worked with a generous amount of limo companies over the years.

Working with Paul and Stu while coordinating a wedding in October 2018 was a dream!

They were very kind, easy to connect with, provided excellent and timely service, great air conditioned and clean vehicles. My clients were extremely happy with the service and their rented Limo Bus and Classic Vehicle.

Sent on 29/05/2019

Lucid Limousine's reply:

Hi Lia

Iam so glad we were part of your event and you made our job so easy and you were always on point from start to finish we really didnt have to do much but show up and drive. Thanks for a great experience and we cant wait for the next event. Always appreciate the refferals have a great wedding season. All the best for 2019

Anonymous · Married on 30/09/2018

Flawless Service!

Just had our wedding on October 13, 2018.
Lucid Limos was amazing & flexible with getting us where we needed to be, and on time! Our driver Stew (hope spelling is right) was so awesome. Totally pleased with the service and would absolutely recommend for any bride/groom looking for hassle free transportation (just like we did!)

Sent on 15/10/2018

Lucid Limousine's reply:

Thanks again for the very kind words and we are glad we made the day very simply with no issues all the best to you and your new mate from the Team at Lucid Limos we wish you guys all the best now and forever.....