Reviews
4.4 out of 5 rating
Quality of service

4.5 out of 5 rating

Response time

4.5 out of 5 rating

Professionalism

4.5 out of 5 rating

Value

4.5 out of 5 rating

Flexibility

4.5 out of 5 rating
88%
Recommended by couples
Awards
2 User photos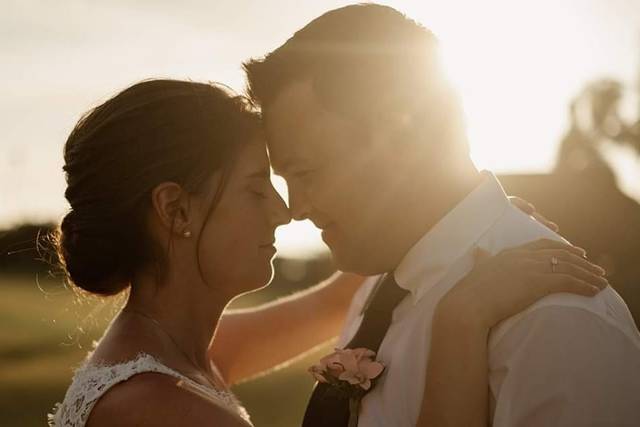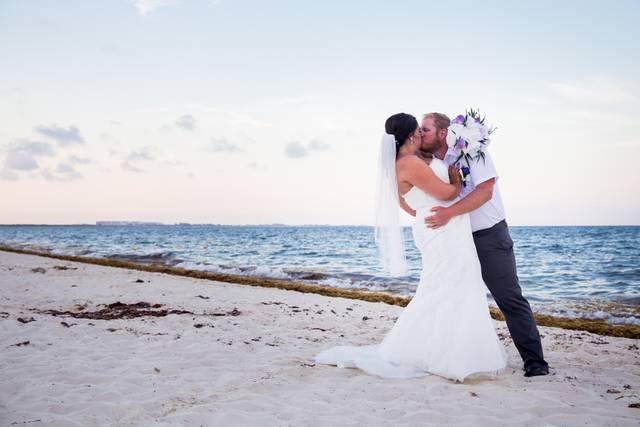 Jordan F.

Married on 28/05/2023

This is your sign to use wedding butlers!

THEY ARE AMAZING!!! They helped us plan our dream wedding and was the best day of our lives. The process was easy and very supported, resort was beautiful and wedding was flawless. Ryan was phenomenal! He went above and beyond for us and our guests from start to finish. It was huge to have them with us along the way to take away the stress. I cannot say enough good things about them and highly recommend to anyone!

Meghan S.

Married on 08/05/2019

Experience was amazing!

The whole experience was amazing! Ryan our planner was awesome! We got everything that we wanted and more for our wedding day!

Wedding Butlers's reply:

Hi Meghan!
Thank you so much for your review! In over 12 years of planning destination weddings you were one of my most chill brides ever #bridechilla! ♡
Thank you and Justin for allowing us to be apart of your celebration! Your group was a pleasure to work with!

Annisha J.

Married on 18/01/2019

Jamaica.....with love

Deborah and Ryan started planning our wedding a number years ago. I didn't have words for how beautiful they made our day. Everything was done perfectly. They listened and executed every detail exactly how my husband and I dreamed it would be.
Jamaica is now our very favourite place in the whole world thanks to them. I would recommend them to anybody. They are totally amazing!

Wedding Butlers's reply:

Thank you Annisha! We are so happy you loved your day! We loved working with you and your group to create the destination wedding of your dreams! And, Jamaica is one of the best places on Earth! ;) What's not to love!! Thank you for your business and support!

Are you interested?

Send a message

Bonnie

Married on 22/10/2018

Wedding Butlers are A+++

Wedding Butlers are awesome!
They seem to know what we would like before we knew!
Everything was handled with grace and professionalism and I would definitely recommend them to create the wedding of your dreams. Our wedding was very chic and simple yet Ryan and his team made it feel like it was the BEST WEDDING EVER! They have a perfect attitude a to ease the nervous bride and ensure the groom was at his best. Yes Highly rate this company as A++++

Wedding Butlers's reply:

Hi Bonnie! Thank you for your review! It was our pleasure to create your dream wedding! You were an excellent couple to work with and we had a pleasure getting to know you both and your guests! :)

Amanda J.

Married on 21/08/2018

Our Mexico Wedding

Thank you so much for everything you have done for us - all the questions you answered, the behind the scenes planning you did on the day of our wedding, and travelling to our wedding to ensure our guests had the best week of their lives.
Our wedding was more beautiful than anything we could have imagined.
We would recommend you to anyone considering a destination wedding. These people are absolutely experts in their field!

Jon L.

Married on 21/08/2018

Perfection

Wedding Butlers planned our wedding and it was absolutely perfect. Debbie and Ryan worked with us the whole way and made exceptional recommendations (many of which we used). They really know the ins and outs of the resorts and locations. I would definitely recommend them to anyone looking to have a destination wedding. I cannot stress enough just how PERFECT our wedding was. We just want to do it all over again!

Amanda L.

Married on 21/08/2018

Our magical Mexico wedding

My husband and I got married 2 months ago. Our day in Cancun, Mexico was absolutely magical. Not only did our Wedding Butlers plan our perfect day right down to the table settings, but they were there ensuring all our guests were well taken care of the entire week.

Their knowledge of the destination wedding industry, the relationships they make with the companies they sell, and the fact that they had been to the places they were recommending make them the leaders in their field.

We can't thank Wedding Butlers enough for everything they did for us! We would highly recommend them to anybody who is dreaming of a beyond perfect destination wedding for the best value out there.

- Amanda LaBar

Jeff

Married on 18/08/2018

Unprofessional and Disappointing - not what you want for your "special day"

After my fiancee connected with these people I'm convinced that they once attended a "How to Travel for Free" seminar and decided to make a career of it. Response time was poor as she would be promised an answer by say, 4pm, and that time would pass, then I'd see posts of these guys on their social media either eating ice cream with their dog at the beach or selfies taken another client's wedding. Unbelieveably unprofessional and disappointing. Seems to me that clients get priority only if their destination wedding will be of a size where it will make sense for them to "Charge you a small fee to attend" i.e. travel for free. After receiving barely acceptable suggestions for locations for our destination wedding, we decided to book on our own and were able to do so for a better price than we were quoted by them. Especially if you plan to book with Sandals, don't bother with these guys. All they do is book on your behalf, and bump up the price... Sandals takes care of the rest.

Wedding Butlers's reply:

Hi Jeff,

Whether it's an elopement or a group the wedding is just as important to us which is why our travel and wedding planning services are complimentary.

I emailed your fiancee on April 4 and didn't hear back until April 26 and followed up with her again during that time.

We emailed back and forth on April 26/27 in regards to what you were you looking for with your vacation and wedding. I didn't hear back until April 30 advising that you were still working on the dates that worked for you and that you were still unsure. I followed up on May 3rd as I still hadn't heard back and received a reply the same day with dates that did work.

I contacted numerous hotels that met the criteria your fiancee requested to see what was available to plan a wedding in under 2 months and heard back the following week with availability. I immediately followed up with what I thought was your best option with staying at a Sandals resort which it appears you booked anyway.

The one date where I said I would have an answer at 5:00 pm for a specific room category that you were interested came back that it wasn't available. I followed up with another email asking if you were interested in other options besides Sandals which I never heard back from.

As far as the prices I was looking at specific dates for you and then with one of your reviews you say you booked 1 month later which I never quoted for you. We don't mark up the cost as we earn a commission from booking the vacation.

Take care,
Ryan

[Anonymous]

Terrible, look into other avenues.

Nicola F.

Married on 25/03/2015

We used the Wedding Butlers for our wedding in Cancun in March. I have nothing but good things to say about Ryan and Deborah. They were extremely professional and helpful. Ryan talked me through every step of the planning. As we did have a limited budget we chose not to have Ryan join us in Cancun but he still spoke to the resort many times and had everything prepaired for our approval when arrived there.

We had a few "glitches" at the resort but it was the resort's fault and had nothing to do with the Wedding Butlers. Ryan was in contact with me as soon as he got wind of a problem.

All is all it was a wonderful experience made stress free with the help of The Wedding Butlers.
Are you interested?
Send a message