16 reviews
Quality of service

4.6 out of 5 rating

Response time

4.6 out of 5 rating

Professionalism

4.8 out of 5 rating

Value

4.6 out of 5 rating

Flexibility

4.7 out of 5 rating
19 User photos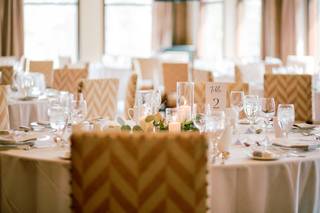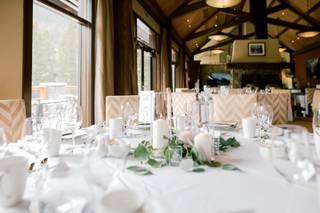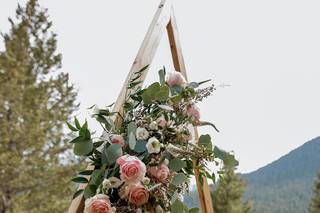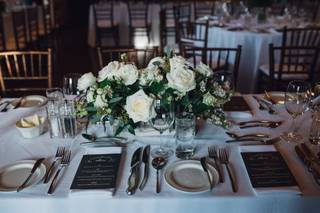 + 15

Photos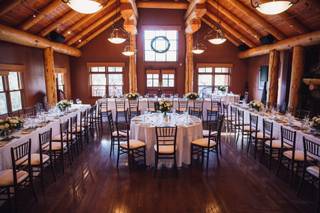 Featured

Lauren F.

Married on 23/08/2019

A perfect wedding day thanks to Ashley!!

Ashley made our destination wedding a dream come true! I hired Ashley for the full wedding planning service, and boy am I so glad I did. She was my constant support system through the entire planning process.

I had screened at least three other planners before I found Ashley, and I had a gut feeling right from our first phone call conversation that she was the one. She is professional, calm, and very responsive. She made me comfortable and confident that my now husband and I could plan a wedding in Banff long distance, and avoid an extravagant price.

One of the things I value most about Ashley is her organization and thoughtfulness. She is direct in what needs to be done, but is sensitive and doesn't overwhelm you. She has suggestions that come from experience, but is never forceful. She always reinforces this is YOUR day and is very accommodating, like allowing us to ship decor items ahead of time directly to her for holding. Ashley did all of the communication and bookings with our other vendors and was my sounding board in all the decision making. I was glad to meet her months before the wedding day when we visited Banff to finalize things at the venue site. She scoped things out with us and helped direct the discussions we had with our venue coordinator.

Come wedding day, everything was more beautiful than I could have imagined! Ashley created a thorough itinerary that left none of us wondering where to be, or what we should be doing. She was very present in our day, and I can't thank her enough for her service and guidance over the course of our year, and then some, of planning. I would recommend Ashley to any bride-to-be!

Caitlin A.

Married on 23/07/2022

The best decision

Hiring Ashley was truly the best decision we made for our wedding. A guest literally said to me "I have been to a lot of weddings and yours is in the Pole Position!" And Ashley made it so. I was a bit worried and read a lot of reviews. The negative ones I remember seeing about Ashley was exactly what I loved: she wasn't around, she was in the background making sure I didn't see a single hiccup! She met with us the day before the wedding to ease our minds and answer all of our questions.
She brought the flowers for the bridal party, made sure the ceremony site, and separate reception site were set up perfectly.
She coordinated with all of the vendors and created the timeline. My guests and wedding party commented on how great she was, and I have some organized and thoughtful friends, so this was a very high compliment to Ashley!


Signature Weddings By Ashley's reply:

I am so happy you had the most amazing wedding day!! It was a true pleasure to be a part of it. Thank you so much for your kind words!!

Madison

Married on 30/04/2022

Amazing Experience!

Wedding planning is overwhelming. Ashley is an absolute star and she made the whole process so much easier! Our wedding was so wonderful and I can't say enough good things about her services! Ashley had great communication throughout the planning period and was so helpful and patient in answering our many, many questions. She had awesome suggestions for vendors and decor, especially the little things that you tend to overlook. We had so many compliments from guests about how well put together the decor was, and how smoothly the whole day went.
On the day of our wedding, we had some family unexpectedly show up after telling us earlier they couldn't make it. What could have been a crisis was handled by her in less than 30 minutes and our day went perfectly after that! If you're lost in the planning process or feel overwhelmed, Signature Weddings is the perfect choice, I would highly recommend!!

Signature Weddings By Ashley's reply:

It was so lovely being a part of your wedding day!! Thank you for your kind review as it means so much to me:)

Wishing you both a beautiful marriage filled with happiness!!

Are you interested?

Send a message

Jaclyn

Married on 16/02/2020

We couldn't have done it without Ashley

Ashley was absolutely amazing. She is so organized and just knows what works and how to get things done. I felt that I could actually enjoy my day because Ashley was so on top of everything. She was a pleasure to work with and would highly recommend her to anyone looking for a coordinator.

Jimmy

Married on 06/10/2019

Ashley is an Amazing Wedding Planner!

Ashley was an absolutely amazing wedding planner! We hired Ashley to fully service our destination wedding in Banff! It was very critical for our wedding planner to be our eyes and ears and make sure everything is on track and Ashley did just that! We were very satisfied with her support and guidance. Her sense of style, attention to detail, and flexibility was amazing! She also worked around our busy schedule over the last year and was very accommodating. She didn't just get things done, but she did it in an extremely positive and fun way which made the entire journey enjoyable. She exceeded all of our expectations! To all future groom and brides out there, we highly recommend Ashley. Just set up an introduction with her and you'll know what we are talking about!

Signature Weddings By Ashley's reply:

Thank you so much for your kind words!! It was so amazing helping you plan your dream mountain wedding in such a magical location.

Wishing the both of you and your families a lifetime of happiness!!

Amy

Married on 14/09/2019

Would not recommend

I hired Ashley as our full service wedding planner for our destination wedding in Canmore. I thoroughly researched my options and felt that I had a very different experience from those described by other clients. My negative experiences were due to poor communication despite addressing the delayed response time early on in our planning process.

The month prior to our wedding was incredibly frustrating. She forgot about our scheduled phone meeting initially the month prior to the wedding which can understandably happen, but then we received no response for a week or more at a time when trying to reschedule twice. After three and a half weeks of responding to emails with an available time and not receiving a response, we were unable to schedule a time to talk prior to us traveling to Canada for the wedding to ask our final questions.

We didn't receive a reminder and found out four weeks after the final numbers were due with our florist that we missed the deadline for altering our final count for centerpieces. This mistake resulted in us paying $900 in excess flowers. I spoke to the florist myself two weeks prior to the wedding to determine a backup plan for redesigning arrangements with the extra flowers we unfortunately purchased.

In another instance, I emailed Ashley a week prior to the due date and the morning the adjustments were due to confirm our decor numbers and rental items were accurate. I did not receive any response. I again had to contact the vendor myself on the due date and hope that the final count and items themselves were correct. I didn't receive any reminder these adjustments and payments for the decor were due and would have paid over $450 for excess linens and other items had I not handled this myself. The week of the wedding she did make adjustments with the company for the correct linen size.

I trusted that these basic wedding planner duties would be done without my having to pay attention to every little detail, which was the reason I hired a full service wedding planner. I was much more stressed than I would have liked the weeks prior to the wedding and on my wedding day because I didn't have trust that tasks would be done as they were supposed to based on my previous experiences. Although we had an amazing day with our family and friends, I would not recommend booking Ashley as your wedding planner.


Mike

Married on 24/08/2019

Ashley is a planner extraordinaire and worth every penny!

Ashley was beyond marvelous for us on our wedding. We chose the day of planning with her but she made she we had ourselves in order at designated checkpoints. She is incredibly organized, and it is truly amazing how she runs her company, ON HER OWN, which is a testament to her abilities. Leading up to the wedding she also had our back and protected us as clients against vendors who tried to take advantage of us, which I could not appreciate more. That alone won her for us. But on the actual day she was calm and collected, made sure everything ran smoothly, and our guests had the most epic time, including ourselves, and there is no greater endorsement than that! Highly recommended, thanks Ashley!

Erin K.

Married on 13/07/2019

Highly recommend Signature Weddings by Ashley

Ashley was wonderful to work with! She's extremely organized, friendly, and efficient, and she did a great job guiding us through all the necessary steps to plan our special day. In the end, she exceeded our expectations in bringing our vision to life and carried out the day's itinerary flawlessly (not to mention she was always available to provide support and expertise!). I would confidently recommend her services to anyone planning a wedding in the Banff/Canmore area!

Tim F.

Married on 11/07/2019

Highly Recommended

My wife and I hired Ashley to help plan and coordinate our wedding in Canmore. We live in Australia which added some extra stress and difficulty to ensuring everything would be organised and ready. Hiring Ashley was possibly the best decision we made in the lead up to our wedding. She ensured that everything was organised and on track in the weeks before the wedding clearly communicating with us throughout the process, allowing us to concentrate on things step by step. With so little time and so much to do on the big day she did a outstanding job of ensuring the venue was set up and ready to go. Ashley coordinated and organised all our vendors, including the, celebrant, photographers, venue staff and D.J. This allowed my wife and I to concentrate on each other, our family and friends who had all gathered to be there. This had a huge impact on the enjoyment of our wedding, and we can't thank Ashley enough for her help. I would wholeheartedly recommend to anyone looking for a wedding planner to put Signature Weddings by Ashley at the top of your list.

Saniya D.

Married on 04/07/2019

Did not have a good experience

So I'm writing this review form 3 different perspectives: mine as a bride, form my maid of honour and from a guest.

Mine: as the primary planner, I did not feel any warmth or support from Ashley during the planning process. Granted we had hired her for "day of" execution, I felt that she was an extra vendor I had to manage instead of her helping me manage the wedding planning process. There was no initiation from her end, unless during initial hiring or for payment. Her response rate for emails was roughly 2-3 days turnaround, but for final payment she texted me as I was driving to the wedding venue asking for payment, otherwise services would not be performed - keeping in mind she did have half her payment so we weren't going anywhere. On the day of the wedding, I didn't see her as much as I had expected and could see my 2 friends helping with the wedding were visibly stressed - which is what I was trying to avoid by hiring a planner.

Maid of Honour: Ashley was asked to help provide make up remover wipes (her contract stated she would have an emergency kit on the day of); her response was initially that it was too far for her to get it and later that she didn't have any at all. Our wedding had to be changed to indoors due to weather conditions -The guests did not know where they needed to be and were ushered by the MoH and my sister. Ashley was not seen predominantly ushering guests. She did not seem in control of the event; and appeared disinterested in running it.

Guest: "was the girl in the black your planner? She seemed very aloof. In fact, I saw her eating her meal before most of the guests even arrived in the ballroom"

Overall, signature weddings provided almost no value and the wedding execution was not a nightmare thanks to my sister and MoH and unfortunately, Ashley did not have much to do with it.
Are you interested?
Send a message