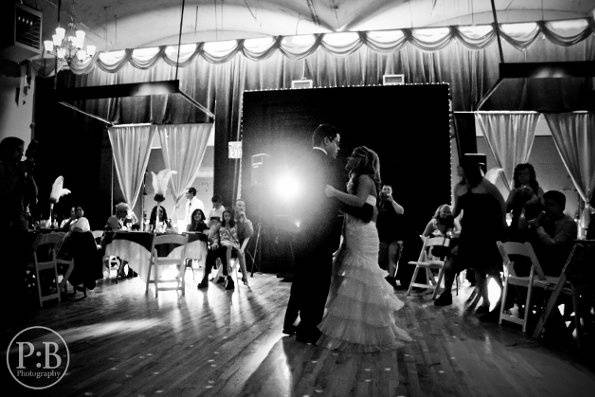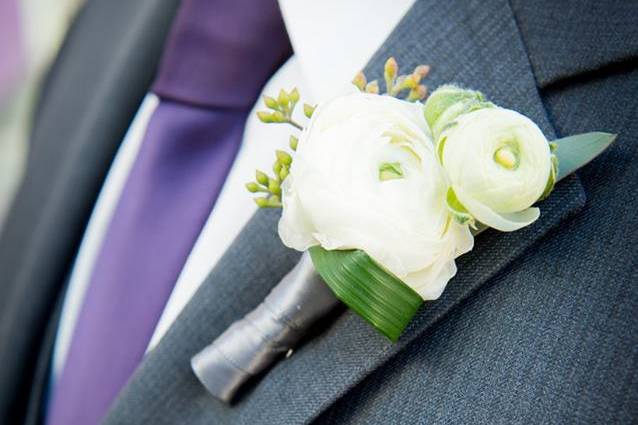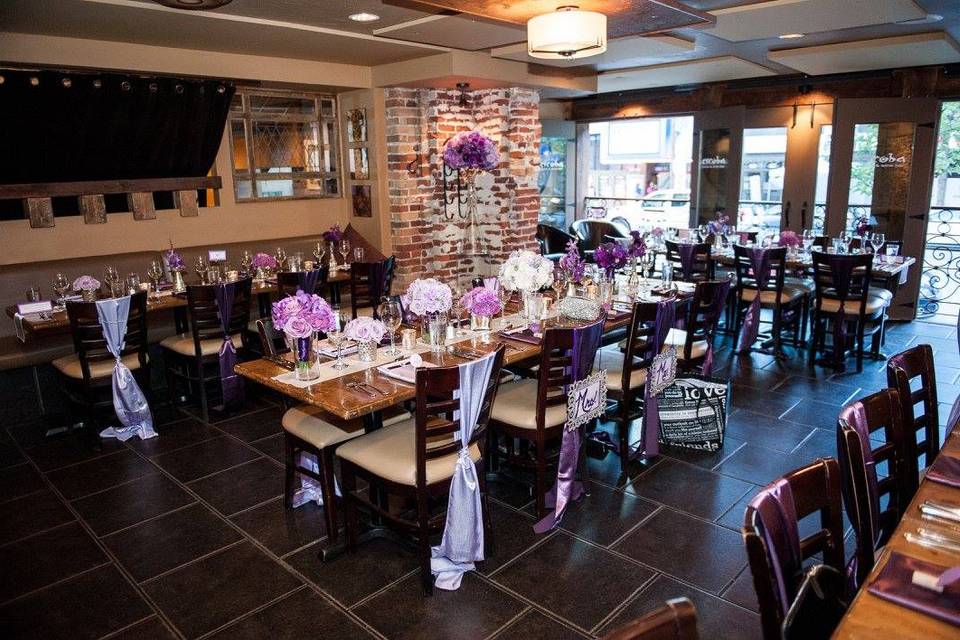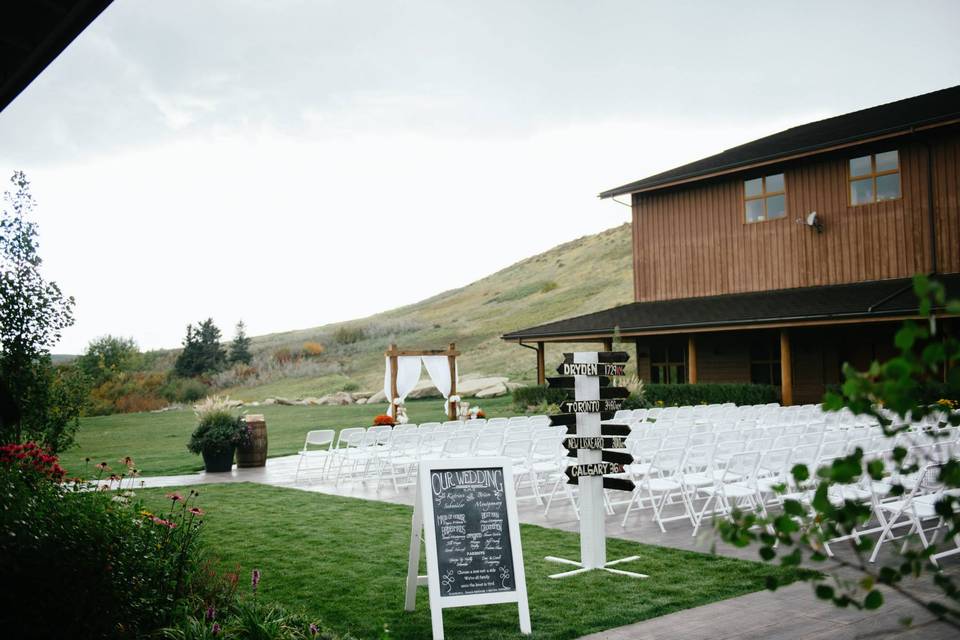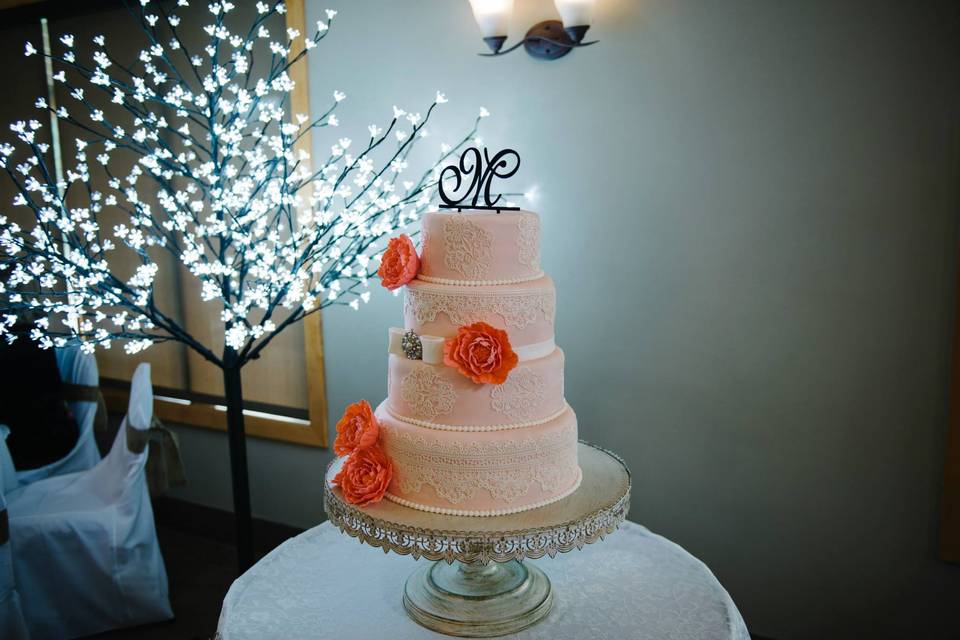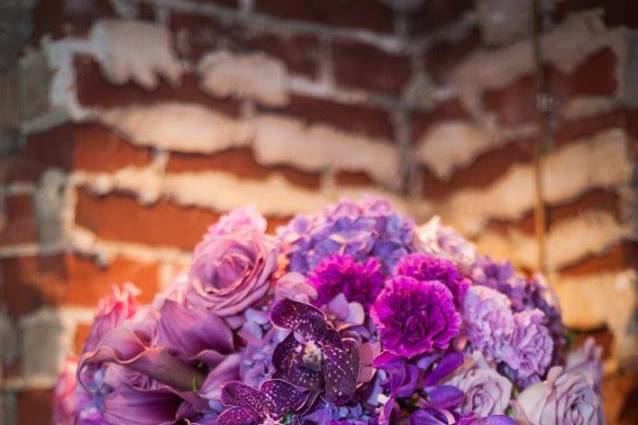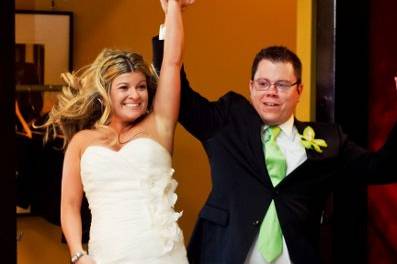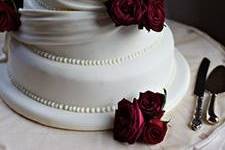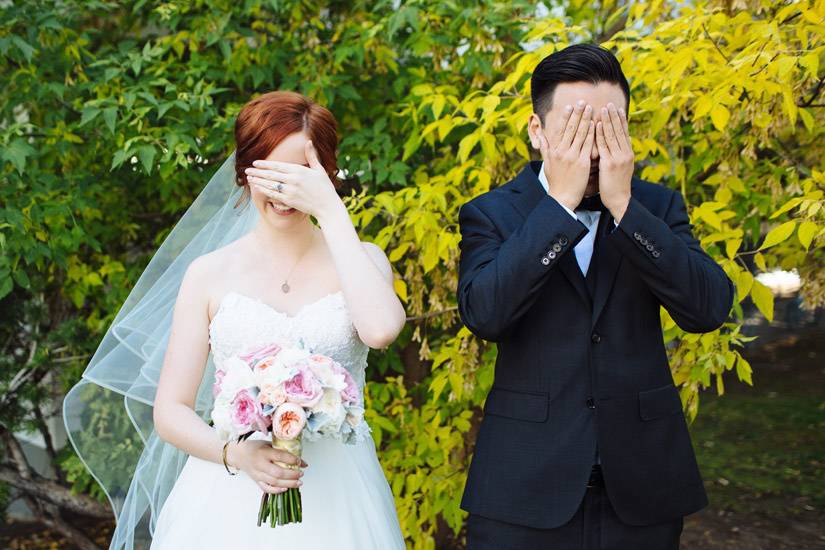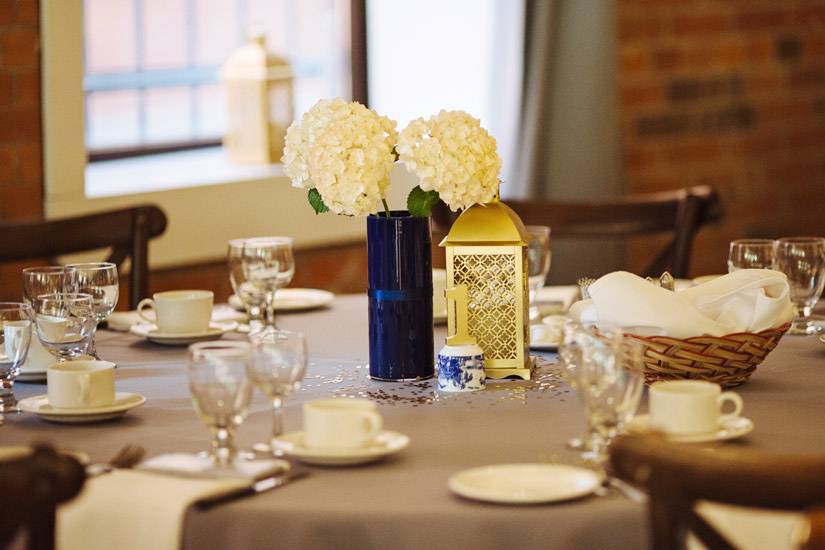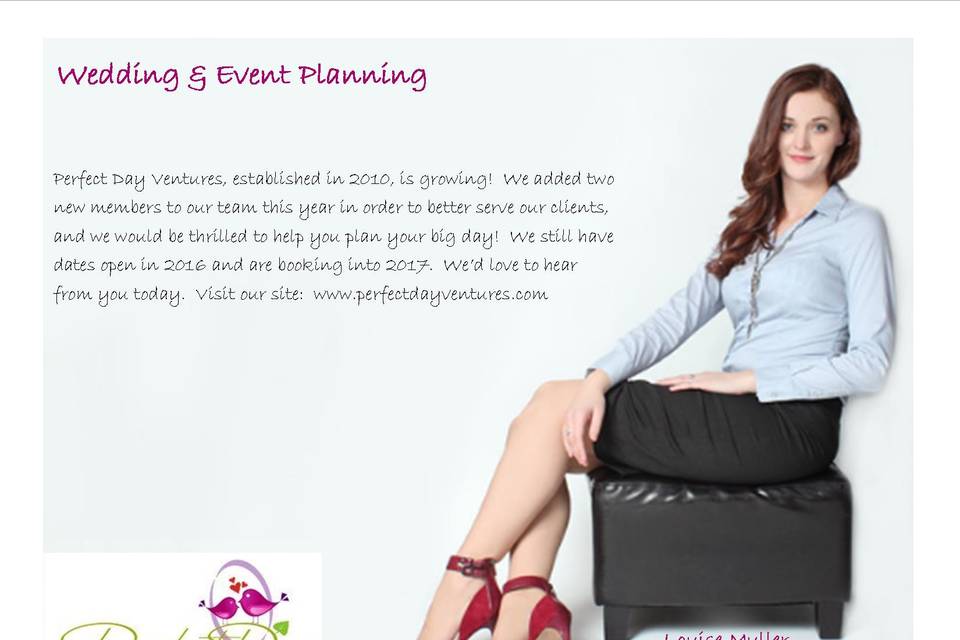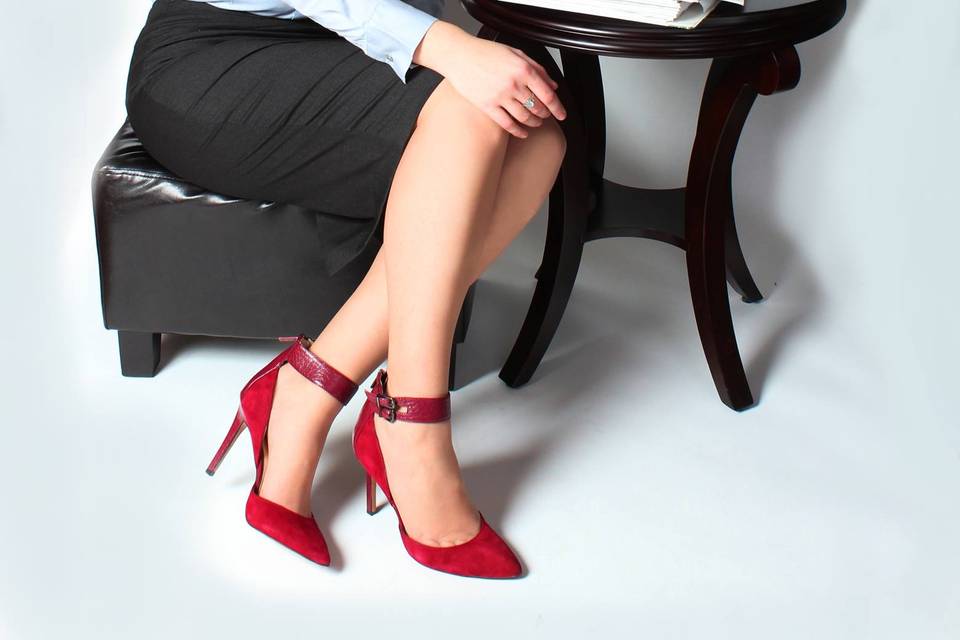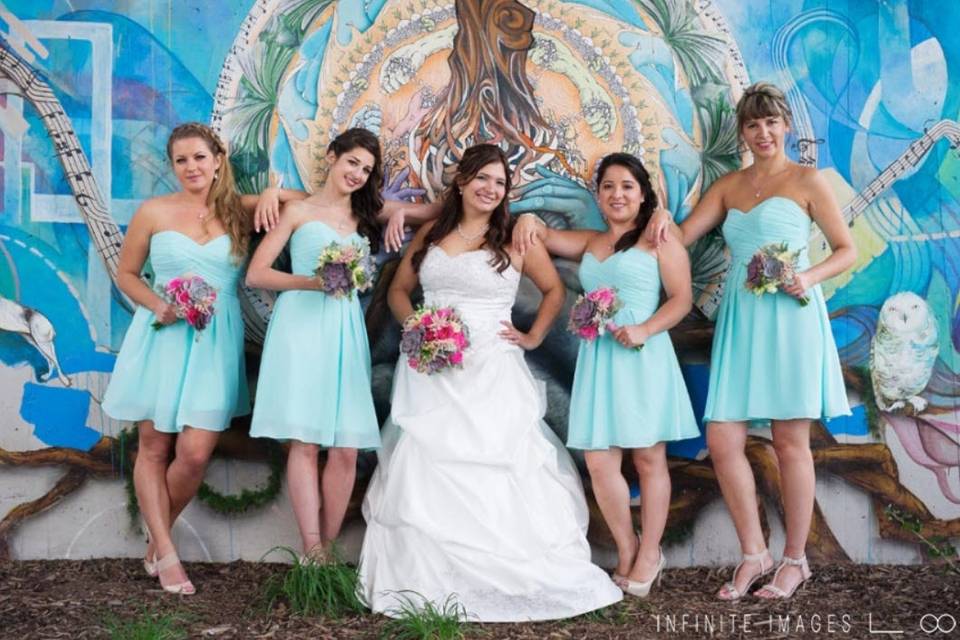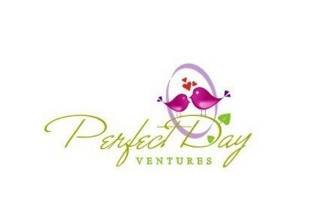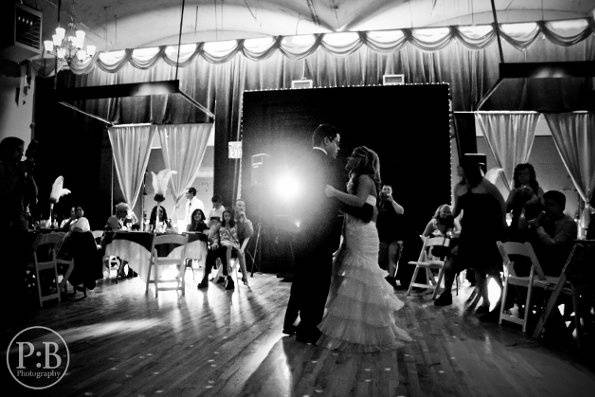 About
Perfect Day Ventures is based in Calgary, Alberta, and dedicated to making your dream wedding a complete success. The business offers entire end-to-end wedding planning, customized coordination, and consultation as well. Louise Muller, owner of the business started the venture in 2010 to pursue her passion for creating the perfect wedding for all couples.
Experience
Louise Muller is a certified wedding planner by The Wedding Planners Institute of Canada. Her role in the business is many, some of which include, being a counselor, an accountant, an artist, a personal assistant, and a stress reducer. The aim of the business is to plan a stress-free wedding where a couple enjoys every beautiful moment. It aims to plan a wedding up to the D-day.
Services offered
Perfect Day Ventures offers full wedding planning, partial wedding planning, and day-of wedding coordination. The team also plans and coordinates the ceremony, reception, and the rehearsal dinner. The business caters to all types of weddings; some of which include cultural, destination, civil unions, double, religious/non-religious, and military. Additional services offered by the business for wedding planning include:
Budget analysis
Event design
Guest list
Referrals
Timelines
To-do lists
How they work
The business offers a free initial meeting to discuss the wedding theme and style. Couples can choose from full-service wedding packages to partial styling depending on your needs for the day and the run up to your wedding.
Highlights
Day-Of Coordination - Starting Price
$900
Full Wedding Planning - Starting Price
$1,500
More information
What is the starting price for partial wedding planning?
Any other questions?
Request pricing
Quality of service

4.7 out of 5 rating

Response time

4.7 out of 5 rating

Professionalism

4.7 out of 5 rating

Value

4.7 out of 5 rating

Flexibility

4.6 out of 5 rating
Angie T.

Married on 20/09/2014

Louise was an amazing day of wedding planner for our wedding. She was available for questions during the process and provided valuable advice along the way. She handled our wedding day with poise and professionalism. Having Louise there for the day gave me so much piece of mind and I was able to enjoy the entire day without worry. Her assistant for the day was incredible also. Louise also brought with her a suitcase of anything you might need on the day (safety pins, band aids, a white dress shirt...) which was excellent because someone always needs something!
I would recommend Perfect Day Ventures to anyone. For the service and peace of mind Louise provides, the value is immeasurable.

Perfect Day Ventures's reply:

Thank you for the review! Tracey and I loved working with you and Declan. Congratulations again!

Michelle M.

Married on 08/08/2014

We had a good time with Louise. I'm glad that we hired her. She made our wedding's plan much easier!

Rachele D.

Married on 10/05/2014

We hired Louise as our 'day-of' coordinator, and I could not be happier with our decision.
Immediately upon leaving our first meeting with Louise, it was like a weight had been lifted off our shoulders. Louise was professional, courteous and open to all of our ideas. On our second meeting about three weeks before the weeding, Louise listened to all of our plans and used them to develop a detailed schedule for the day of our wedding. She asked lots of questions to make sure she had the whole picture and was very helpful in helping us nail down some final details we hadn't fully worked out yet.

On the day of the wedding, Louise was BRILLIANT. She was organized , efficient and worked very well with our MC to make sure everything was running on time. She was there when I needed her, but made sure we were able to enjoy the day stress-free. Louise and her assistant, Tracey, handled the set-up of the décor, and it was absolutely perfect! I gave them some photos, told them what I wanted and they executed it better than I had even imagined! At the end of the night, it felt like I turned around and everything was packed up – I couldn't believe how quick they were! I didn't even notice them taking down the table decor until it was packed up and ready to go. Those lovely ladies are like wedding ninjas!

I could go on and on with all of the ways Louise helped us leading up to our wedding and on the day itself. I highly recommend Perfect Day Ventures!

Thank you, Louise and Tracey!!


Perfect Day Ventures's reply:

It was an absolute pleasure to be part of your day! We had so much fun with you guys! Congratulations and all the best!

Are you interested?

Request pricing

Jessica S.

Married on 05/10/2013

Louise was absolutely amazing for our wedding! She was very professional and knowledgeable, and her flexibility made it easy for us to meet up with her on our schedule. Highly recommended.

Andrea W.

Married on 20/07/2013

Louise of Perfect Day Ventures is a life saver! I had the pleasure of working with Louise for my wedding on July 20, 2013. From the first meeting I knew she was perfect! We discussed my wedding in great detail and Louise executed it perfectly. Her dedication, commitment and attention to detail are to be admired. She was responsive and understanding and I could not have done it without her!
Even after the big day Louise continued to assist me with a few questions and concerns that I had.
Thank you Louise for all that you did for Jamie and I. I truly appreciate it and would recommend you to anyone who requires event coordination or planning!
Andrea Wellenstein


Taina R.

Married on 11/08/2012

Louise Muller with Perfect Day Ventures coordinated my wedding day which made our day run smooth and stress free. We continually get compliments from our guests on how organized and well planned our ceremony and reception was. Louise was professional, easy to work with, reliable, and went above and beyond for us. Louise was at our ceremony site and had it set up, decorated and ready to go on time. It was beautiful!

I would also like to comment on the vendors Louise recommended to us. We went with her recommended florist which did an absolutely amazing job. Other vendors which she recommended where a limo company, musicians for the ceremony, and tuxedo rental sales. All these great vendors added to our wonderful experience!

Our wedding day was fabulous and that was largely due to Perfect Day Ventures.

Aubri P.

Married on 20/11/2011

We have discussed with Louise several points that will appear in this review.
Husband and I spent hours envisioning and creating the perfect wedding look. Louise didn't schedule herself enough time or help to get the venue ready for the ceremony. We asked several times if she had enough time and was assured that she did. I even had a friend show up 2 hours prior to help - to which she sent her away. Thus leaving us with half completed ceremony decor.
My husband and I spent hours finding the perfect songs that represented who we were - my entrance song was cued at the wrong time, without confirming with either of us the introduction of Mr and Mrs was changed... to a band both hubby and I hate.
We asked and paid Louise to stay an extra 2 hours to take down the decor at the venue - none of this was done and at 1:30 we were the lucky Bride and Groom cleaning up. The next day the hotel staff did mention that they were responsible for a lot more clean up than usual - especially because they was a wedding coordinator.
Louise has said we didn't have some discussions or hadn't sent some information - we have it all via email (with pictures) and with other vendors present at conversations. The level of organization was poor and she admitted to being frazzled.
Louise is a very nice person and handled an issue we had with out JP with the utmost professionalism. There were elements of the wedding that were amazing an a lot of elements that did fall short. Unfortunately, there was a lot of blame falling on other vendors (hotel and DJ) for the mistakes that happened.
I would have a very hard time recommending Perfect Day Ventures to anyone as a wedding is a 1 time thing and as a bride I don't feel like I had a wedding because so many things fell short and went wrong. I had family and guests commenting that they could have done the job no problem - which doesn't sit well when you pay someone almost $1000 to get the job done.

***Louise is mistaken, the vendors were in fact not my friends prior to our wedding - unfortunately the person that would have been hired because of being a friend is Louise herself. The vendors and I built a great rapport through the wedding process - just as Louise and I did, only Louise was the only one that messed up. In dealing with this MESS with Louise SHE CANNOT BE TAKEN FOR HER WORD - I have email confirmation between her and my hubby that she was paid to TAKE down decor with her CONFIRMATION.
I do like that she tries to use a good business rapport to pass blame onto other vendors. BRIDES BEWARE LOOK ELSEWHERE *** She also has her husband giving her good reviews! Also only sending this out to "happy customers - is her rating really this high, to quote her "A few days later, I requested this review, knowing that they were happy clients" ***

Perfect Day Ventures's reply:

Perfect Day Ventures is very sorry that this client had to clean up their venue at the end of the night. We certainly offered to be there for the cleanup, but the client chose not to hire us for that portion of the evening. We were hired specifically to coordinate the wedding, and were scheduled from 10am to 10pm, which is 12 hours, our contract is for 10 hours, the client paid for the additional two hours so that we could see through the itinerary of the day's events. This client hired friends to perform other functions at the wedding ie: the venue coordinator was a friend, the DJ also was, and they did not hire a decorater. Unfortunately, there were mistakes made on music, which was quickly rectified. We would like to point out that Perfect Day Ventures confirms all music choices prior to an event, and this was certainly done. Choices were changed at the last minute and not communicated to Perfect Day Ventures. Perfect Day Ventures were hired to supervise the set up of the event, as per our contract, and not complete everything on our own, and the client did not hire a decorator. They did however send another friend in to help, but due to the nature of the set up (ladders needed to be climbed and there was heaving lifting), the venue would not allow those people to perform those duties due to them not having insurance. We pulled off the decorating, and everything was set up on time, and looked lovely. We sincerely apologize to this client that their venue asked them to clean up at the end of their wedding day, I am not sure why a hotel would do that. If we were hired to stay and additional four hours, we would have certainly looked after that for them, so that they could enjoy their night.
We would also like to mention that we never leave an event without first speaking with the Bride and Groom and Venue staff to ensure everything is in order. In speaking with the venue, I was informed that all the cleanup will be looked after, and the couple can pick up their items the following morning. Then in speaking with the Bride and Groom, this information was relayed, and as well I confirmed that they were happy and everything was going well. Both the Bride and Groom thanked us for everything and informed us that they were very happy and we said goodnight. A few days later, I requested this review, knowing that they were happy clients, and unfortunately due to the clean up issue at the end of their evening, it left a sour taste in their mouths.

Kirsty W.

Married on 01/10/2011

Perfect Day Ventures did a phenomenal job at making our wedding day PERFECT! I couldnt have asked for a better day. Louise provided a full service package for us. I wasnt really born with the "bride gene", and therefore was clueless on everything. Louise brought our personality and little ideas we did have and created a masterpiece! I couldnt have asked for a better day or a better wedding planner.

I would highly reccommend Louise with Perfect Day Ventures to anyone who is looking for a professional wedding planner who is a pleasure to work with and more than capable of creating your "Perfect Day".

Thank you SO MUCH!

Kirsty & Dave White

Perfect Day Ventures's reply:

It is our pleasure, Kirsty and Dave, congratulations!!!

Nicole M.

Married on 20/08/2011

Louise did an amazing job planning our wedding. It was a perfect day. Not one thing went wrong! She was very helpful & made the day so special for the both of us. Always willing to meet with us anywhere in town, accommodating to our schedules and very helpful with decor & flower ideas. Great job Louise your awesome at this!!!! I would recommend you to ALL my friends!

Perfect Day Ventures's reply:

It was a pleasure working with both of you, you are such a kind couple, and you will have a long happy marriage!

Lisa M.

Married on 02/07/2011

Originally we were just looking for a decorator because I wasnt able to get into the vendor myself the day prior to decorate but after meeting with Louise, and realizing the amount of vendors we would have, we decided to hire Louise as the day off cordinator.

Overall Louise did a great job. She was quick to return emails and answer questions (back to work quickly after having a baby!). She offered good suggestions and also helped us with our linen rentals. Most of all, she was patient when I would send panic emails asking for her opinion on this or that!

I only have a few areas of opportunity for Louise that came from the wedding that can be easily fixed for future weddings. Subsequently, I wouldnt have a problem recommending her for future weddings.
Map
Calgary&nbsp(Alberta)