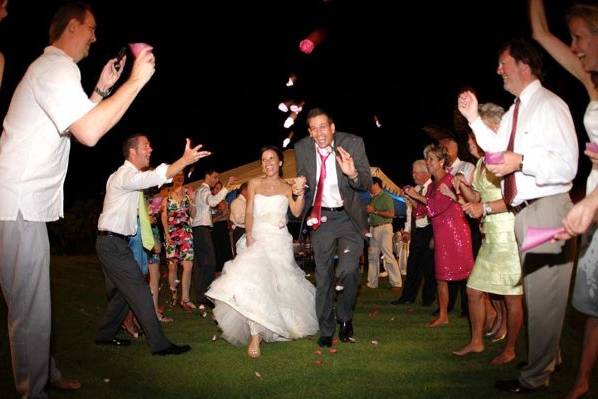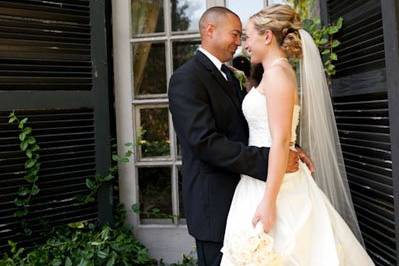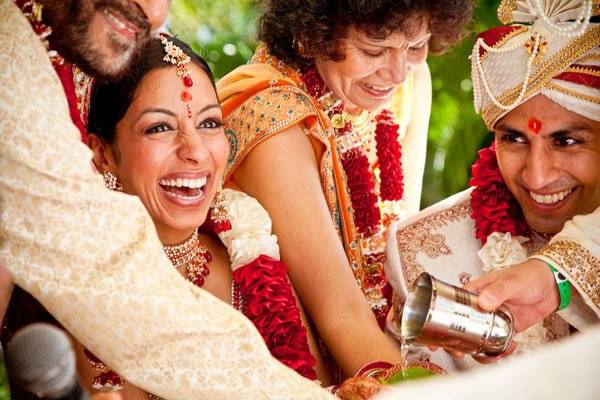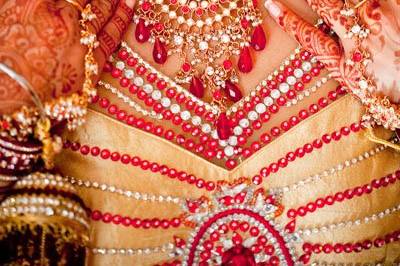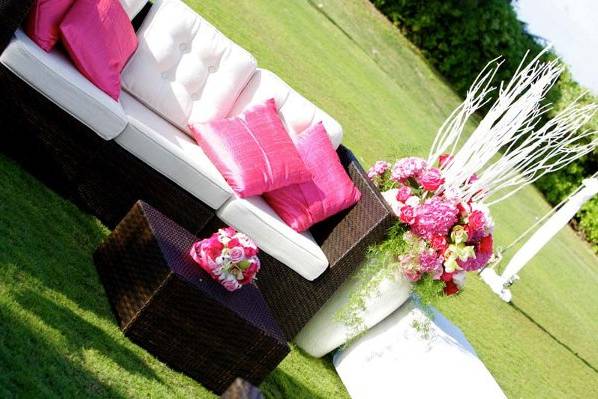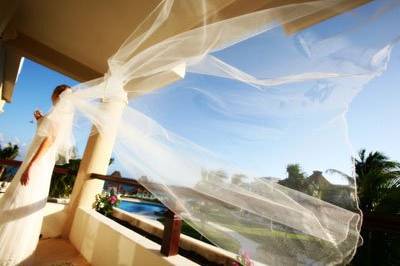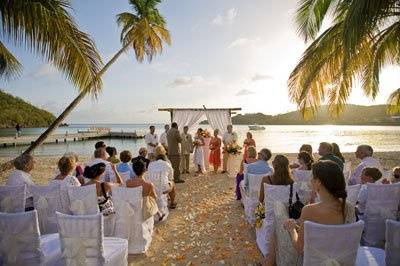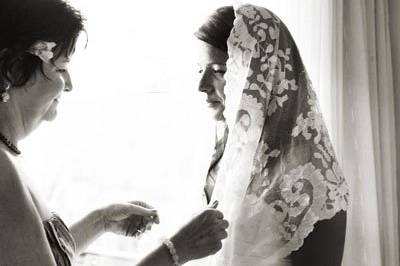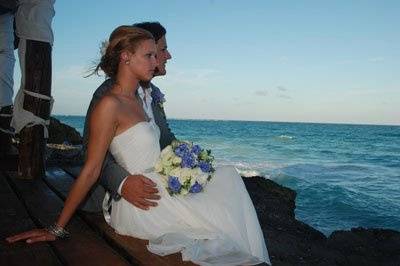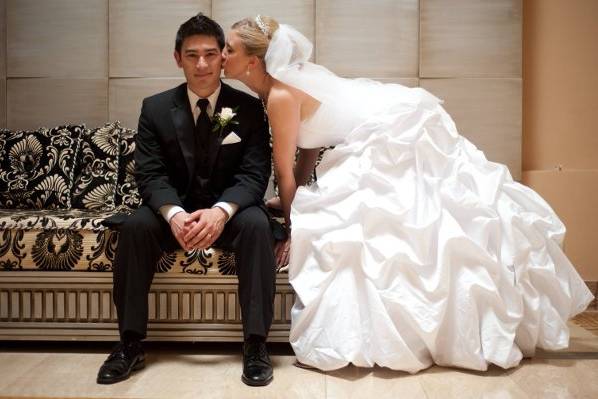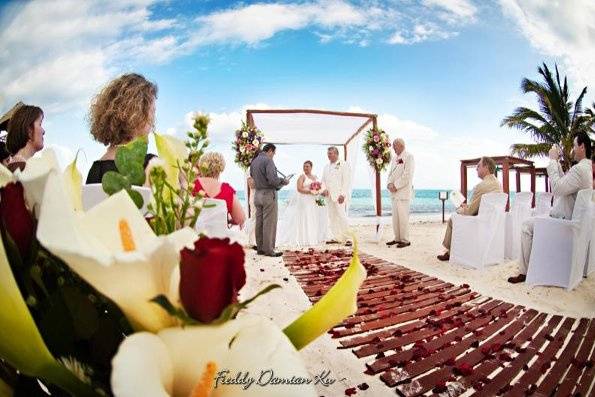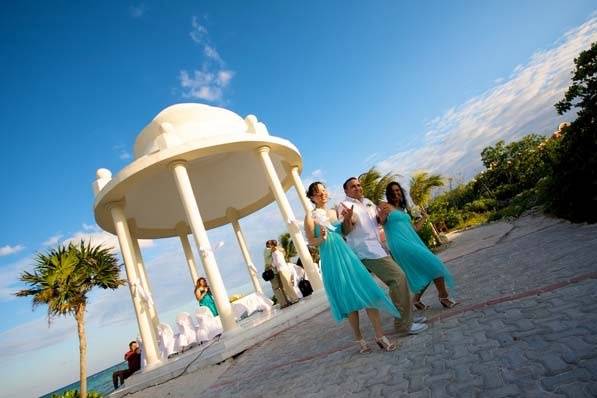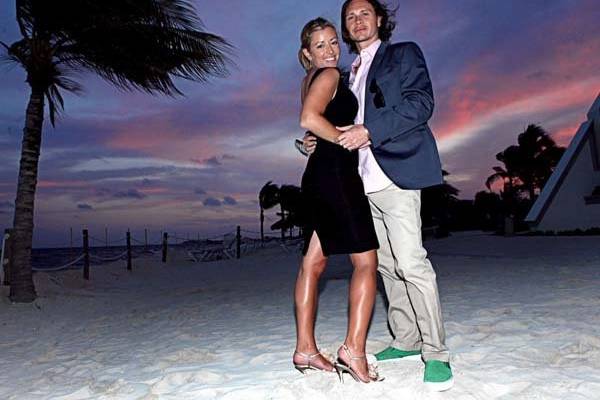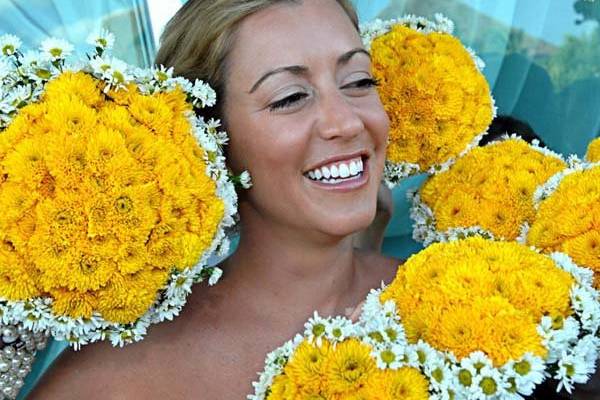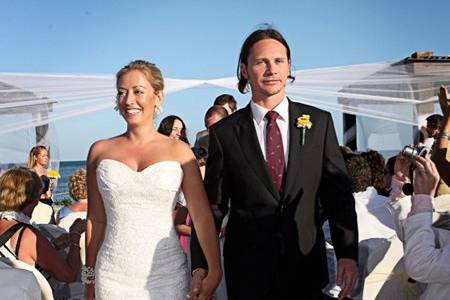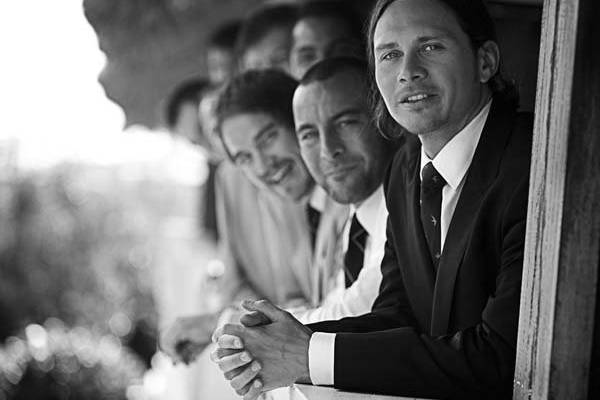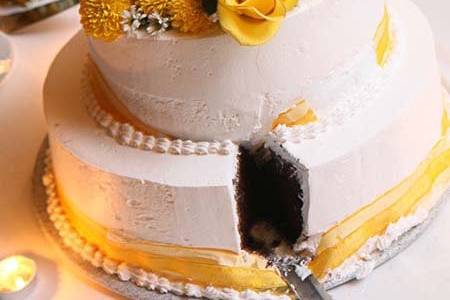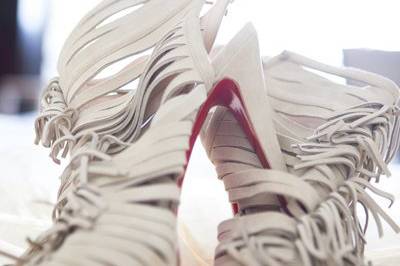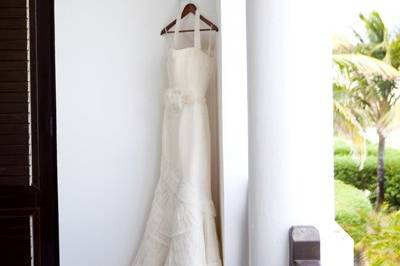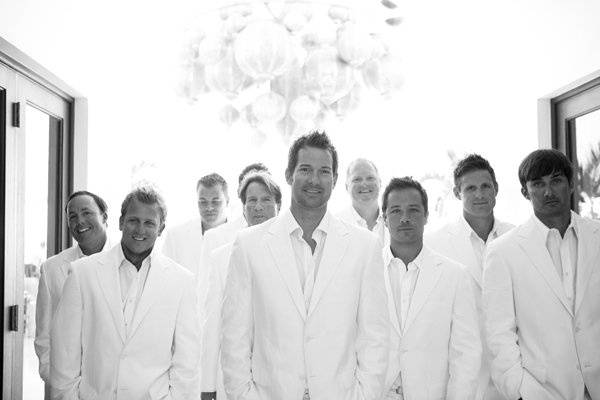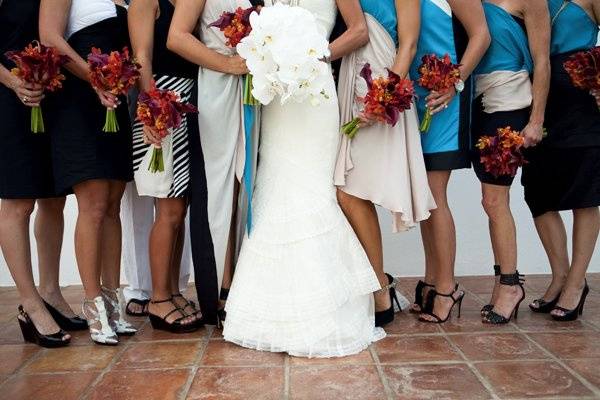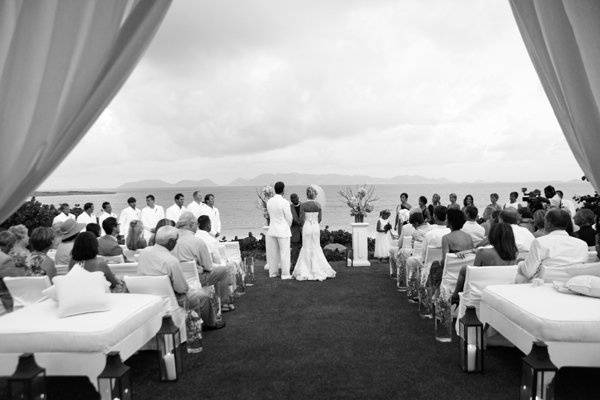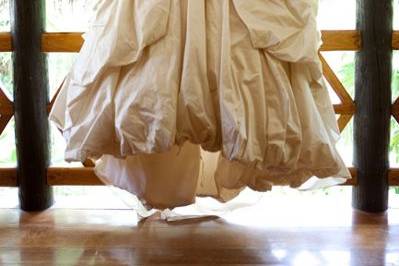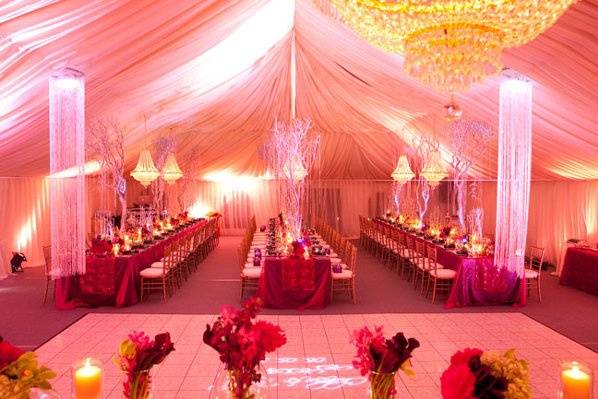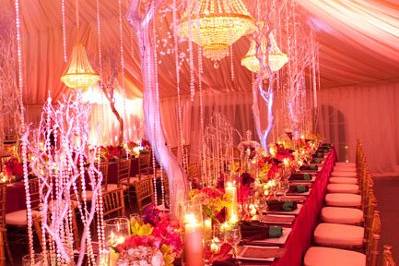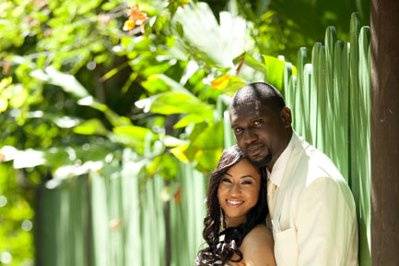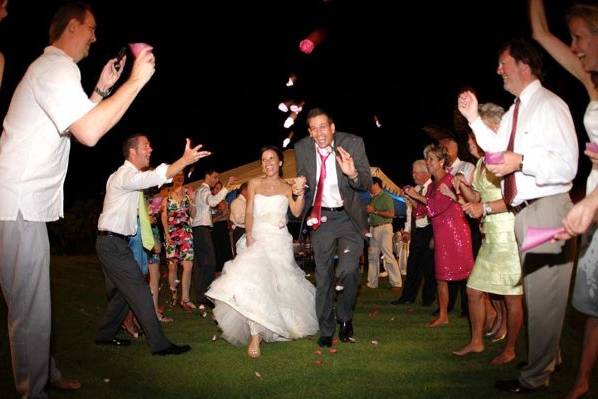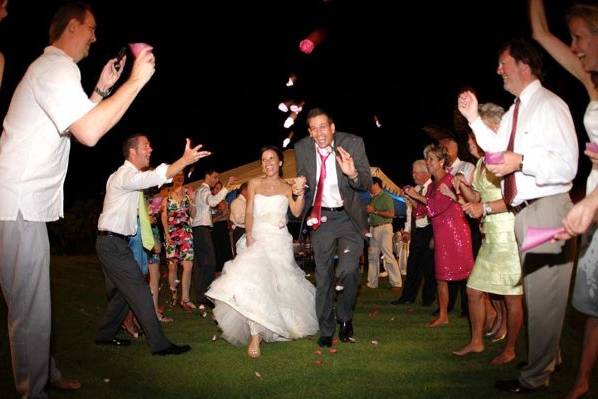 About
LUXE Destination Weddings is comprised of destination wedding experts who specialize in exceptional and unforgettable customised destination weddings. By focusing on the tiny details, LUXE Destination Weddings allows couples to relax and focus on each other in order to fully enjoy their important day. Utilizing locations in the Caribbean, Mexico, Central America and Hawaii, LUXE Destination Weddings strives to make your special day a truly memorable one.
Services offered
LUXE Destination Weddings offers four wedding packages to fit any of your destination wedding needs. These packages are:
Concierge Travel Services
Bliss
Opulence
Luxe
Other services
LUXE Destination Weddings also provides honeymoon services to help any couple have the perfect getaway after their wedding. Aside from their tropical location services, they service locations around the world such as South Africa, Turkey, Italy, etc. LUXE Destination Weddings will work with you to create a personalized, one-of-a-kind honeymoon.
4.0 out of 5 rating
Quality of service

4 out of 5 rating

Response time

4.1 out of 5 rating

Professionalism

4.1 out of 5 rating

Value

4 out of 5 rating

Flexibility

4 out of 5 rating
80%
Recommended by couples
8 User photos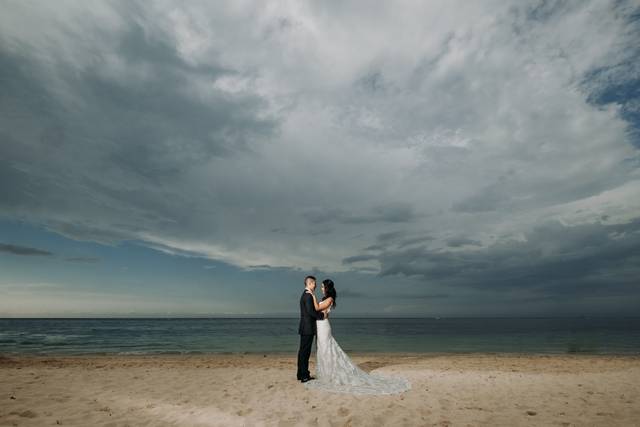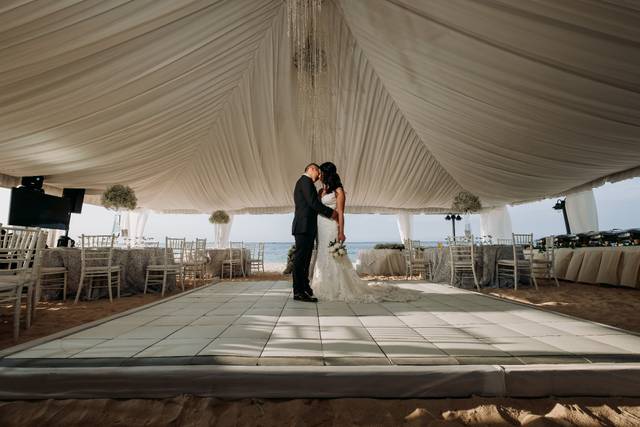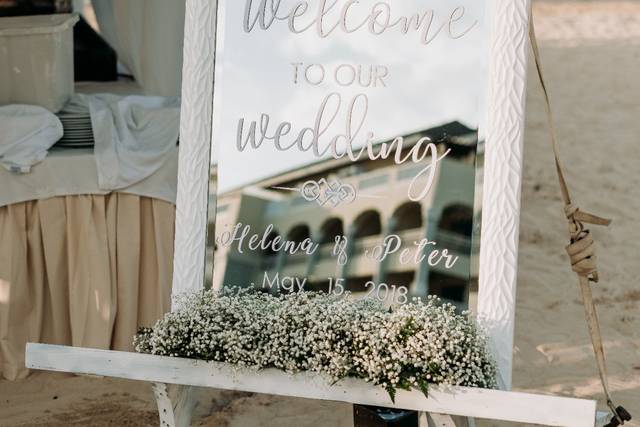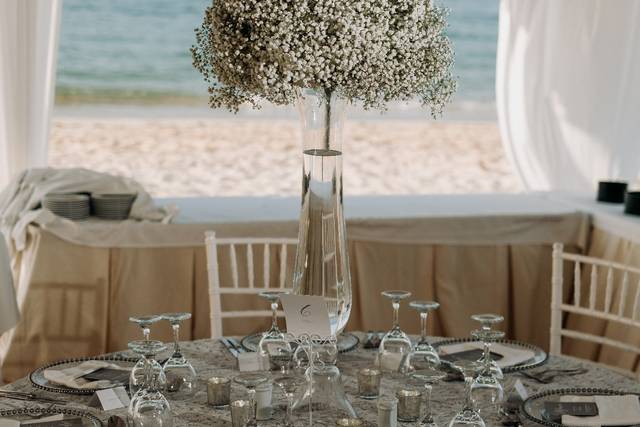 + 4

Photos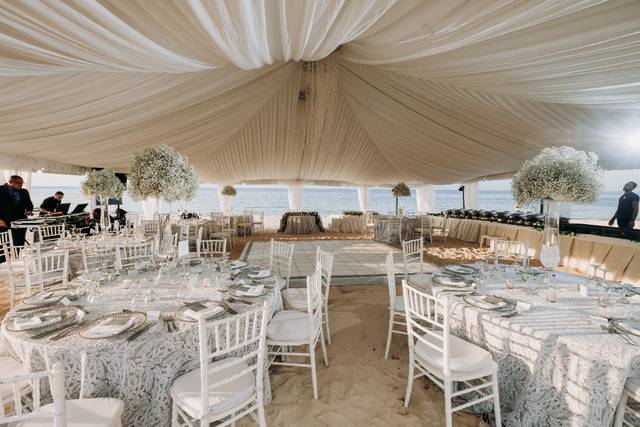 Matthew P.
Married on 19/12/2022
No accountability or concern. Avoid Luxe
The prospect of anyone enduring the ordeal we experienced with Luxe during wedding planning leaves me with a sense of dread. Consider my review a word of caution – steer clear of this agency unless they demonstrate a marked improvement in their accountability and client care. Our concerns weren't rooted in understaffing or the aftermath of COVID, both understandable issues. Our frustrations lie squarely with the unprofessional service offered by Luxe.

We encountered bright spots in the form of Christy and Tiffany during the initial and later stages of our journey. Their professionalism and attentiveness truly deserve recognition.

However, our assigned travel agent, Jackie, cast a shadow over our experience. Her neglectful communication, dismissive attitude, misleading information, inaccessibility, and lack of foresight deeply affected our journey. This poor performance resulted in about 30% of our guests having to arrange their travel independently. Air Canada Vacations proved challenging to work with and it could have been nice to have an intermediary to manage that relationship. Luxe simple compounded one non responsive organization with another. So now delays from ACV were then delayed by Jackie's inability to communicate until she was prompted multiple times. Jackie's response time to requests often ranged from 2 to 30 days, leading to numerous unanswered emails, voicemails, and website inquiries.

Luxe should strive to have a better relationship with ACV to improve Luxe's service.

Luxe seemed to treat contractual deadlines as optional, frequently missing their own timelines. A case in point is the post-travel concession money, which took them 18 weeks to deliver, contrary to the promised 3 weeks. Even the internal delay which could have been communicated at any point, wasn't.

In summary, Luxe and Jackie made us feel more like their employees rather than their clients. Our communication efforts exceeded 40 hours, and the delays incurred by Luxe forced us to spend an extra $4,000 on last-minute bookings outside of their block. Luxe transformed what should have been a joyous wedding planning experience into a strenuous uphill battle.

Shandelle
Married on 25/06/2021
Unresponsive and unprofessional
I have been in contact with Luxe Destinations to plan my June 2020 wedding since the end of 2018. This review will only be discussing my experience prior to the pandemic.

Let's start with the positives as they are very short. Tiffany Bell the actual wedding planner and Marrida Yusuf (my first travel account manager) AWESOME! Nothing but positive things to say, both ladies were super responsive and helpful. Tiffany LISTENED to everything I wanted and HELPED to get all my dreams within my budget. She over extended herself answering questions regarding hotel, guests etc and did everything she could to get my guests and myself the help we needed even though it was not part of her tasks. Marrida responded fairly quickly to all emails and even had an automatic reply setup advising of her working hours and when to expect a response (this is next level technology for this company apparently, glad she had access to it). She would reply to each question I had by referencing my question and providing an answer (again next level for this company).

If my interactions were only limited to Tiffany and Marrida the review would be 5 stars and I would be referring Luxe Destination Weddings to anyone who would listen. Unfortunately that is not the case.

Again let me state it again my interactions with Luxe Destination Weddings started at the end of 2018 and all occurrences happened PRIOR to COVID.

Christy Beaton - she helped us select our hotel. Not terrible but not the greatest, she spent most of our calls discussing her knowledge of the islands and her spouse being from Saint-Vincent - my only tip would be make a connection with the bride and groom but then let it be about the BRIDE AND GROOM and what they WANT and LIKE.

Laura Covi, this is when it all went DOWNHILL. Marrida was promoted to another position in the company, well deserved because as I said above she was AMAZING. I was given a new travel account manager, Laura Covi in August 2019 (again pre-COVID). From the very beginning Laura was terrible. She took weeks to respond to emails, if she even bothered to respond. Would tell one guest one thing and another guest something completely different. She would take any where from a week to a month to process payments from guest's credit cards and then you'd have to chase her for invoices. I escalated her with the help of Tiffany to a manager name Lizzy (this was a phone conversation only so I do not have her last name). Lizzy did show EMPATHY, she LISTENED to my concerns and she explained that Laura was new and even offered a new Account Manager to me. As a manager myself, I expressed the areas of opportunities for Laura to Lizzy and declined the new Account Manager to give Laura a chance to improve - I always empower my own employees to try and solve their customer issues before passing the buck to someone else more experienced as this is how you learn - BIG MISTAKE.

Laura called apologizing and promising awesome results from that point on... NEVER happened. She went MIA a few weeks before March 2020 and I was then given another travel account manager. This was escalated to Christy once again no empathy was given and again as previous reviewers have said no accountability. I have been in the Customer Service field for 15 years and a manager for 5 of those years and empathy is the minimum folks.

I won't even get into COVID related things, refunds etc. All of my review is BEFORE COVID. This company is an absolutely no for me! I chose them to simplify my wedding and so that I would NOT have to personally deal with my guests bookings and etc, I ended up being the first contact for my guests as they could not get in contact with Laura. I should send a bill for my time and services since I was doing their job.

My suggestion have Marrida and Tiffany retrain your entire staff on how to be empathetic, attentive, responsive and HELPFUL.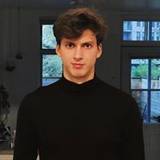 Gabriel A.
Married on 27/05/2019
Terrible experience
We dealt with this company for a destination wedding and had to deal with two representatives: Jennifer and Marrida. The first one was completely unhelpful as we wanted to change our flight dates and did not answer several of my e-mails. The latter was able to accommodate us for our flights and answered promptly. However, with the changes made, Marrida was not at all helpful with accommodating us with the inclusive advantages we had paid for such as transportation to hotel and checked-in baggage which was originally included in the price. Marrida showed no efforts in helping us and did not empathize with our situation. I would definitely not recommend this agency to anyone organizing their destination wedding. Due to their lack of effort and consideration, we had substantial additional unexpected costs. I would have done a better job booking the trip myself.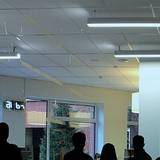 Darren L.
Married on 13/11/2017
Hi,
You canceal my Fiverr order .Please contact on skype (mdziarulislam1) fast or i will post 100 1* review on your pages as a gift.You are understood this? Contact me fast..................................................................................................................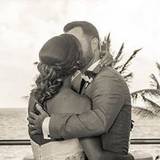 Chase P.
Married on 03/12/2016
We recently got married in beautiful Cancun Mexico, using Luxe to plan and organize everything, and our experience was great! Christy and Alexandra were wonderful to work with; professional, accurate, responsive and friendly.

I will admit there were some tiny issues on the travel side of things (guests names not spelled exactly right on the booking, etc), but all mistakes were quickly corrected by Luxe. Christy replaced our original travel agent and things progressed much smoother after that. As far as we are aware, in the end every one of our guests travelled without issue.

As for the wedding planning aspect, Alexandra deserves an award for her service! We had an initial sit-down with her for about half an hour, and talked about very general things such as estimated number of guests, ceremony location (beach/chapel/rooftop), table arrangement, colours, flowers, drinks, etc. just so she had a basic understanding of what we were looking for. Then everything else was done through email and phone. She supplied us with a myriad of information on resorts we could choose from. That was really the only tough part for us, but once we settled on the beautiful Royalton Riviera Cancun, Alexandra took over everything and built us the wedding of our dreams. That's not to say we weren't fully involved along the way, but all we had to do was make choices based on the available options she presented us with. It was Alexandra who acquired all the information and coordinated everything with the resort flawlessly. If we had had to do all that ourselves, we likely would have had a very stressful year.

At the resort, our on-site wedding coordinator was fully prepared with all the exact information Alexandra had ordered, and verified that everything was correct with us the day we arrived. The wedding itself went off without a hitch! Many of our guests even said it was the best wedding they had ever attended! If we hadn't used Luxe, and Alexandra, I don't know how it would have ended up.
We would highly recommend Luxe if you're thinking of a destination wedding!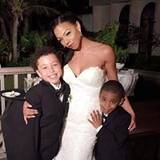 Melissa W.
Married on 19/11/2016
TERRIBLE! Save yourself and your wedding from this company. Planning a wedding is difficult, its expensive but more than that it is what should be one of the happiest days of your life. A destination wedding poses particular obstacles, as you are communicating not in person with persons in different places of the world. A company that advertises itself as specific to destination weddings, would give most the idea that they know what they are doing, if this is your thought, as it was mine than you would be very VERY wrong.
Like broken telephone the more people involved in taking what is your vision to life the farther from your vision it becomes. So Luxe's protocol, is just that, broken telephone. Separating Travel elements and "Wedding" elements forcing its clients to deal with multiple "agents" none of which communicate with each other and all of which support there own agenda for vendors they want you to use for what ever kick back they receive. From hiring Luxe to my wedding I went through 5, yes 5 "coordinators" Mandy, Jessica, Emily, Thalia, Jackie...from leave of absence to leaving the company to simply an inability to perform the basic task of what is essential there job and every other excuse they could lay on me. I ended up with one who was et go (by me ) before the wedding because they had not coordinated ANY travel for my self or my guests NONE at all months before my wedding. They could not get the wedding website working, there idea of a save the date was a horrific word document that looked like it was made by an 8 year old. ZERO communication between each other, each time having to reiterate everything that had been previously discussed...many many times. And this was just the travel portion albeit if your having a destination wedding the travel portion is pretty dam important! It is truly unbelievable to me that this company is still in operation. But I haven't got to the best part or the worst really. The wedding co-ordination, Alexandra. Last minute as in the day before leaving for my wedding emails regarding plans changing times and places for events that have obviously already been communicated with guests, and printed on invitations and other wedding paper. I was dumbfounded. Not to mention the week before my wedding reciving an out of office email advising me that my "coordinator" was busy with another event, how very personal.
Imagine showing up to your wedding and thinking "who's wedding is this?" The centerpieces WRONG, the table set up WRONG, the music as I walked down the aisle WRONG. Having to pay premiums for things like amperage because well, they forgot to correspond with the DJ who by the way was then unavailable and another DJ had to be chosen. Did I mention my wedding was at The Atlantis Paradise Island, Bahamas? What is known as one of the most prestigious hotels IN THE WORLD and what came with a very hefty price tag.
How could it be so wrong? Simply, Poor Planning! The only items that were correct, were those I planned myself!
Save yourself and your wedding, your memories that can never be returned to you and your money from these hacks.
Hotels will work with you and provide you with a planner, one person that you will need to deal with that is on location and very happy to help you execute your day. Unlike that of Luxe, the most unorganized, unprofessional unequipped group that cant even be called wedding planners.

Christina S.
Married on 01/12/2019
Waste of Money
All this company does is ask your questions via email/phone to the resort coordinator. You can do that yourself. Our planner Tiffany had made us a budget spreadsheet since day 1. 10 days before we were leaving for our wedding our sheet was off by 1200$ USD. That is a lot in Canadian. And telling us that the resort would try and make up for this when it was clearly her fault. We ended up not being able to afford our wedding video because of this mix up. She did not offer any compensation for this. The planning she did with the resort did not turn out like our vision anyway. The flowers we all so big on our head table that we couldn't be scene by our guests, my bouquet was way to big covered my whole dress, so I paid for all this ahead of time and didn't get any refunds when I asked them to make everything a more realistic size. I basically spent 3 hours at the resort with the planner anyway. Reviewing every thing I wanted like Tiffany didn't do anything. Do not waste your money. The travel agent that books with your guests takes days/weeks to get back to them having them panic and contact you for answers (also what your paying this company for) I DO NOT RECOMMEND!!
Alexandra N.
Married on 24/08/2019
Highly Recommended
I had a destination wedding in Montego Bay Jamaica on Aug 24th 2019 and worked with Michael at Luxe. Michael did an excellent job in organizing a group of 68 of us to book rooms at the Royalton Blue Waters. With many last minutes changes with my guest, Michael was very professional and worked quick and getting things completed for their travels. He was very organized and kept me updated on all of the happenings. He reached out to be only a handful of times asking for help to get a hold of some of my guest after already reaching out to them a few times. He was always on top of it to make sure my guest were well informed on what they needed to know about travel, their room, and transportation to get to the resort. He was amazing to work with and i would highly recommend him to any future brides and grooms when booking a destination wedding. He made that process so smooth and I did not have to worry about a thing.
Sarah J.
Married on 11/07/2019
Bride cried over ruined wedding
Attended a wedding where the bride booked with luxe. She cried for 3 days straight before the wedding because half of her family and friends couldn't attend due to the poor planning by Luxe. Issues with flight tickets and accommodations came up last minute. Book with ANYBODY else but luxe.
Kaley S.
Married on 17/05/2019
Save your money & the headache
All their employees are unprofessional and as soon as they have your money, you're screwed. They'll offer a discount if you book by a certain time to entice you but you'll end up spending more in the long run trying to fix your mistakes. Don't waste your time or money.
Are you interested?
Request pricing
LUXE Destination Weddings Real Weddings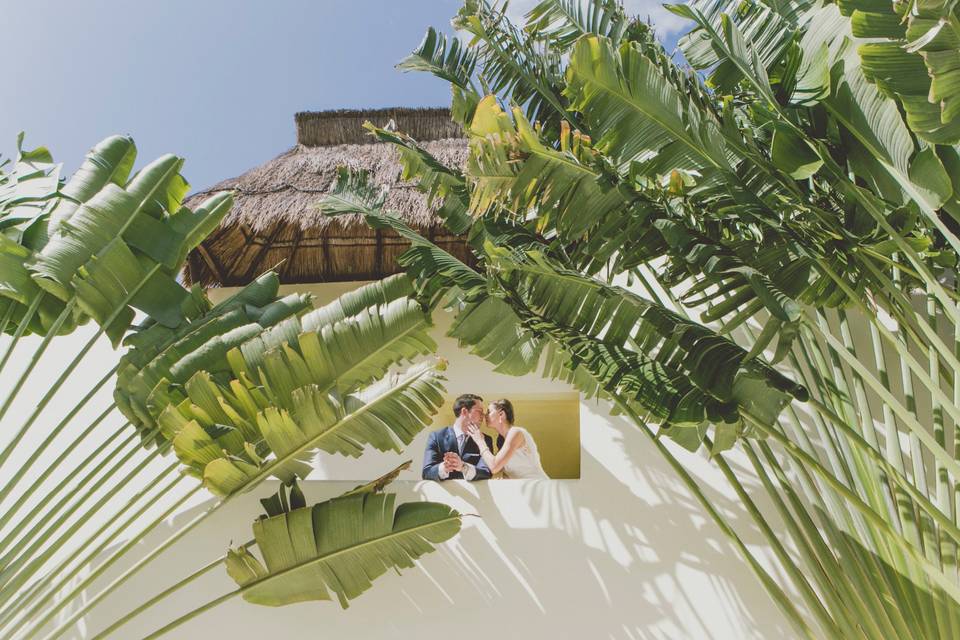 Shawna & Mike
56 Photos · 08/May/2016
Map
Open Map
171 East Liberty Street, Suite #140 M6K 3P6 Toronto&nbsp(Ontario)