36 reviews
Quality of service

4.9 out of 5 rating

Response time

5 out of 5 rating

Professionalism

5 out of 5 rating

Value

4.9 out of 5 rating

Flexibility

5 out of 5 rating
1 User photo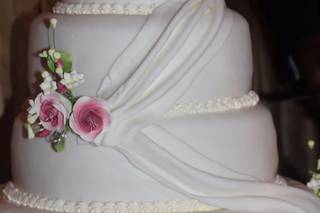 June

Married on 15/10/2022

Perfection

Where do I even begin? Magda and Djelili are the people to go to if you want a hassle-free wedding.

Our wedding was at a hotel with a relatively small number of guests (60-70), many of them being out-of-towners, meaning there were many elements to arrange and coordinate. They expertly organized and communicated with each vendors and the hotel to put together a dream wedding. When there was an issue, they dealt with it immediately. They ironed out any potential problems even before I had thought of them. Even when my dress strap ripped off right before our first dance, Magda was right there with a needle and thread, calming me down.

Their service included big planning stuff like booking all the venue visits and arranging dress try-ons, to little things like handing me tissues discretely whenever I was crying during the wedding (which was a lot).

Although the wedding itself is a bit hazy, one thing I know for sure is that I did not have to worry about any of the behind-the-scenes things. They ensured that my only responsibility as a bride was to have fun with my guests and make great memories with my husband.

All in all, my wedding was perfect and it would not have been possible without their help. I strongly recommend Magda and Djelili.

Jackie

Married on 16/09/2022

BEE was tremendous

Mother-of-the-bride here.
My experience with Magda and Djelil was fantastic. They were friendly, responsive and extremely helpful. Everything at my daughter's wedding ran like clockwork. I could not have asked for a better team to navigate such an important day.

Taylor

Married on 16/09/2022

Absolutely perfect wedding day

Wow, how can we sum up in words how amazing Magda and Djelil are?! We hired them for partial planning and day of coordination for our wedding, after having to change plans many times during the pandemic we knew we needed some extra support to get us to the finish line. Hiring BEE was the best decision we could have made! Throughout the planning process Magda was always there for us and provided excellent guidance. On the day of the wedding, she took care of absolutely everything and our wedding ran so smoothly we couldn't believe how perfect it was. Our family loved them and our other vendors were also amazed at how organized and proactive they were. At the end of the night they even stayed to clean up all the decor and personal items so that we could keep dancing and enjoying our night. I can't say enough good things about this team, if you hire them for your wedding you will not regret it!!!! Would recommend BEE to everyone I know for any type of event. Thank you Magda and Djelil for making our wedding day perfect!

Are you interested?

Send a message

Hao N.

Married on 21/08/2022

Very Professional and Reliable

We worked with Magda and Djélil in the past 8 months and it was an amazing experience. It's their first time planning a Chinese tea ceremony and they excelled it! They did their research and recommended vendors that meet our requirements. On the day of the outdoor wedding, they reacted quickly and responsibly at the potential thunderstorm: we were able to stay outside for as long as possible and get inside at the right time. Overall our family and we are impressed by their detail oriented workflow, responsiveness and professionalism. 100% Recommended.

Dinah B.

Married on 23/07/2022

Mariage 07/2022

Mon expérience c'est vraiment bien passé avec Beautiful Elegant Events. Nous avons travaillé avec eux pour toute l'organisation et préparatifs du mariage. Ils ont fait preuve de professionnalisme. Ils ont pris le temps d'écouter, de comprendre et de répondre à nos besoins. C'était un très grand mariage ainsi, nous avons pris le temps de programmer plusieurs rencontre de suivi avec les fournisseurs et autres.
Merci d'avoir été là pour nous dans cette superbe aventure!

Jordy Y.

Married on 23/07/2022

Stress Free Wedding!!!

Nous avons fait affaire BEE pour un mariage de près de 400 personnes!

Nous avons commencé à travailler avec Magda et Djelil environ 18 mois avant le jour J. Tout au long de ce processus nous tenions des rencontres régulières afin de nous assurer que la préparation avançait à un bon rythme.

Magda a su nous conseiller sur le choix de plusieurs fournisseurs clés, soit le photographe, le DJ, la fleuriste etc. Elle s'est également chargée de toutes les communications avec les fournisseurs et mon épouse et moi n'avions qu'à nous présenter aux rdv qu'elle avait cedulés. BEE, saura vous aider à apporter une organisation et planification structurée, qui nous a permis de grandement réduire notre stress.

Pendant le jour J, l'équipe BEE s'est assuré de suivre le plus possible le plan établi en amont. Elle a également su gérer les imprévus en apportant des modifications au planning sans que les invités ne s'en aperçoivent.

Finalement, l'équipe BEE est très attentionnée et ne compte pas les heures mises au service de leurs clients. Magda et Djelil ont été très chaleureux et professionnels tout au long de nos préparatifs et ils furent appréciés par tous nos proches impliqués dams ceux-ci.



Fatou T.

Married on 21/08/2021

Best wedding planner ever!

We loved working with Magda and Djélil. They are kindhearted, professional, and available. They listened to our needs and our wedding day was stress-free and we were able to enjoy every moment to the fullest. Their attention to detail greatly contributed to the success of our day. We recommend them 100% and without hesitation. Thanks again for everything!

Fatou & Stéphane

Simon A.

Married on 12/09/2020

Expérience incroyable avec Magda et Djelil

Aahh Magda et Djelil!! Qu'aurais été notre mariage sans eux? De la préparation du tout début à la gestion de tous les fournisseurs. Sans oublier leur présence inestimable lors de la journée du mariage. Ils ont été notre boussole à travers tout cela, avec une organisation sans pareille, toujours un grand sourire et des blagues pour nous détendre lorsque les problèmes survenaient. Il n'y a aucune autre personne que je recommanderais aussi chaudement que Magda pour aider à la réalisation d'un événement, qu'il soit petit ou grand. Une simple rencontre avec elle et sa bonne humeur contagieuse (même lorsqu'elle doit vous rappeler pour la 4ieme fois de faire quelque chose 😉) vous convaincra tout de suite. Nous somme plus que satisfait d'avoir fait affaire avec elle et Djelil, ils ont sans aucun doute été notre arme secrète pour le succès de notre journée de mariage et je les recommandent à tout ceux que je connais


Jojo

Married on 15/10/2019

one of the most stunning weddings I ever attended! everything (entertainment, venue, flowers, and dresses) came together beautifully thanks to the background work of the wedding planning team!!! would absolutely recommend them for future events.

Laeticia U.

Married on 15/10/2019

Beautiful Elegant Events planned THE most beautiful wedding I have ever been to. The whole wedding was magical and everything flowed, as if every detail and every minute of the entire wedding had been thought of thoroughly. The pressure of being part of the bridal party completely disappeared as soon as I got to the venue and the BEE team was there to assist with EVERYTHING. Thanks to them we were on time, we enjoyed ourselves, and the end result was simply PERFECT. Myself and all the guests were extremely impressed throughout the wedding: from the behind the scenes (for those of us involved) to the actual ceremony and reception. Hopefully they can plan my destination wedding someday :) ! Wishing Beautiful Elegant Events more magic, more happy brides/grooms, and more success. I sincerely recommend them to anyone who wants a beautiful, elegant and stress-free wedding, as they most definitely live up to their name!
Are you interested?
Send a message